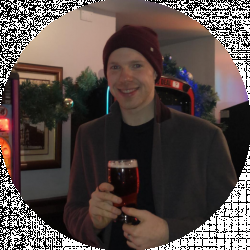 Latest posts by James Gibson
(see all)
Over the past decade, the world of professional gaming has exploded, turning into something that gamers worldwide could only have dreamt of a mere twenty years ago. Now, professional gamers can earn a high income from their hard-earned and refined talents, becoming incredibly famous within the space. 
While not everyone has either the talent or personality to become multi-millionaire sensations seemingly overnight, the space is now large enough for talented individuals who share the same archetype of a journeyman in boxing to be able to make a respectable income from their game of choice via the multitude of yearly tournaments scattered all over the world. 
The rise to fame within this space has a charming amount of simplicity, with pro-gaming being so stats-orientated anyone, no matter their age, race, or religion, can rise through the ranks given enough dedication and time in front of that screen. This point on dedication is where our subject today shines.
The subject of today's biography is a man that I would point to as being the modern definition of an e-sports journeyman, someone who has been in the pro-gamming space, seemingly forever, with his own accomplishments and setbacks along the way.
So, with all this being said, why don't we jump into the world of Xyp9x, the professional CS: GO player and Twitch streamer? Let's go!
Xyp9x Quick Bio Facts
Real Name:

Andreas

Højsleth

Birthdate:

September 11, 1995

Birthplace:

Aars, Northern Denmark 

Gamer Tag:

Xyp9x

Nationality:

Danish

Children:

N/A

Games Played:

Counter-Strike GO

Net Worth:

$4,000,000

Social Media:

Instagram: xyp9x, Twitter: Xyp9x, Twitch: Xyp9x
Early Life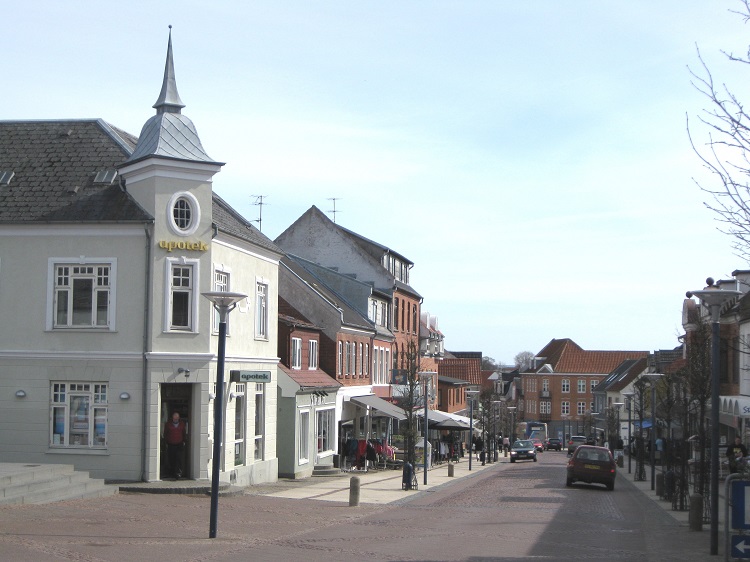 While there is not much known about the early life of this professional gamer, we do know enough to give a little background of his life before bursting onto the international scene. Xyp9x was born in the northern region of Denmark, in a town called Aars. This former railway town is recorded as the 76th most populace town in all of Denmark. 
Considering the relatively low population of Denmark, this should be more than enough information for you to ascertain that there was not much fun to be had in Aard growing up. Today, their population has reached a dazzling height of 8,474. 
While you may have already guessed this, Xyp9x is not actually his real name. Go Figure. Yes, his parents clearly were not aware of their child's future as a pro gamer. Therefore, they decided to play it safe, naming their child Andreas.
A name that I will now continue to call the gamer. However, if you are curious about Andreas' gamer tag and its origin, the story behind it is pretty simple. Andreas hit a couple of keys on his computer one day, and Xyp9x is what came out, and the bane of casters everywhere was born.
In an article with The Players Lobby, Andreas spoke on his childhood, growing up in his small town, and the activities he got up to. According to Andreas, his childhood was completely normal and nothing extraordinary, stating, "I went to school, played football, handball, and video games, and delivered newspapers." 
However, this relatively normal childhood took a right turn when he discovered Counter-Strike 1.6 at the young age of 9. Apparently, he found the game through his older brother, who had fallen in love with the title shortly before he introduced Andreas to it.
If you look into the bios of many current CS: GO pros, you will see that this is nothing out of the ordinary, with most having played 1.6 over the other source iterations as they grew up; however, Andreas was certainly one of the youngest to get hooked.
After Andreas discovered Counter-Strike 1.6, he talked about how he became instantly hooked, continuing to delve deeper and deeper into the gamer lifestyle along with his brother, who also shared his obsession. 
It seems as though his parents were neither supportive nor dismissive of their son's newfound hobby. Instead, they wanted Andreas to play the game in his spare time after all his schoolwork and chores were completed.
Once this was done, Andreas could do whatever he wanted in his spare time. It wasn't until Andreas was already a recognizable pro on the scene that they knew there was a career in gaming awaiting their son; up until this point, he had been balancing school work and CS. 
Balancing Gaming and School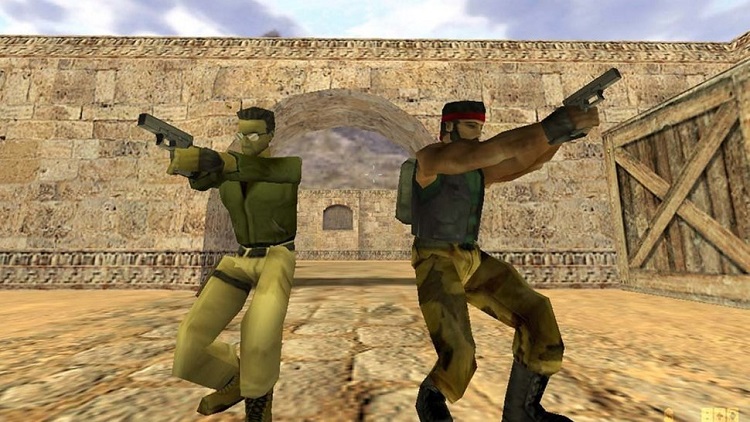 After Andreas became somewhat addicted to Counter-Strike 1.6, he found that he could pretty much turn his hand to any computer game at the time, having a natural affinity with gaming and a very good level of hand-eye coordination and fast reaction times. 
However, as good as he may have been at these other games, none of them managed to keep him playing like CS; this, therefore, led Andreas to continue playing all the way through his young life, waiting until he hit high school to begin pursuing a career in the world of e-sports. 
Once in high school, Andreas decided that he wanted to make a serious step forward in his gaming career and try to make an actual living for himself in this space, putting his hours of hard work and grind to good use by traveling all over the place to relatively small tournaments.
In that same article with The Players Lobby, Andreas talks about this time in his life in great detail and discusses how he had to use his free time outside of school to catch up on projects and pieces of homework that had been missed due to tournaments.
Andreas talks about this time in his life as both difficult and stressful, as he tried to balance everything. Something I'm sure most of us can relate to.
Pretty soon, Andreas' talent began to shine through, and he started winning nearly every tournament he entered, only losing due to slight mistakes or teammate issues. This allowed the young man to begin generating income from the game, something that was not even possible when he first started playing CS.
Becoming a Pro
Andreas did not officially become a pro-CS: GO player until January 2015, when he was signed, with a lot of other Danish players, to the American-based team, Team SoloMid or TSM. 
At the time, Andreas was still relatively unknown in the pro-gamer scene but had already made quite the name for himself in the CS: GO ecosystem. As a member of an officially recognized and somewhat famous team on the circuit, Andreas began finding success more frequently than ever before, placing well in many major and minor tournaments.
Andreas then stayed with TSM until the end of 2015, but his role within the team and his performances had established him as a staple in the CS: GO scene. However, it was as a member of Astralis that his star really began to shine.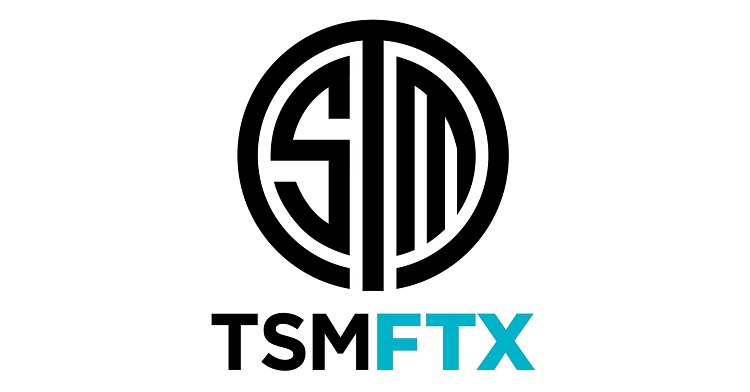 Astralis Career and Becoming the Best
There is quite a simple way to display just how successful Andreas became while playing for Astralis. From when he joined the team in 2016 until 2019, Andreas managed to become the single highest-paid player in CS: GO from prize money, not just amongst his team but across the entire e-sports scene.
This mammoth achievement is something that actually slipped under Andreas' radar, as he always focused on his gameplay and his fans, never concerning himself about his income past and whether he could afford to keep playing or not.
This prize money was accumulated through years of dominance on the scene. A period where Andreas became known not only as the best support player in the world but also as the 'clutch minister,' famous for his ability to overcome all the odds and dominate the end of seemingly unwinnable matches. 
Andreas' and Astralis' dominance between the end of 2016 and the end of 2019 is unquestionable, with the group winning ten major tournaments, each event having a grand cash prize of at least $250,000 and a max of $1,000,000. In most of these tournaments, the team managed to dominate completely, not losing a single match along the way.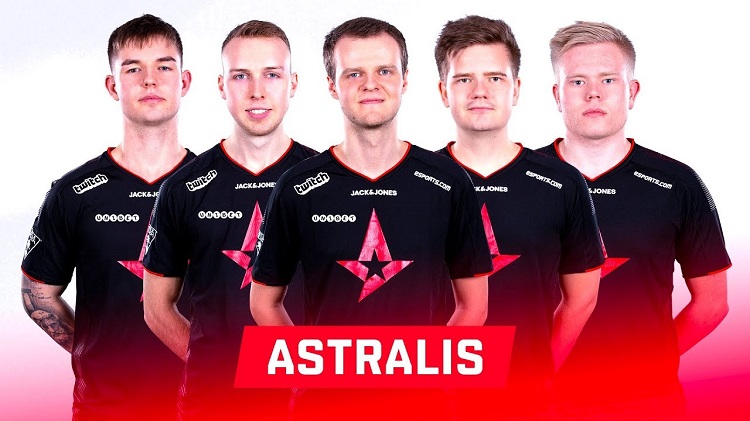 Recent Career and Burn Out
Recently Andreas' career has hit a little bit of a snag as the pro gamer began finding the constant grind and dedication to the game and his team a little bit overwhelming, as you can see from this Instagram post made by Andreas around that time.
In this post, you can see how everything began to get on top of him and how he was struggling to cope mentally. It was also around this time that Andreas began reaching the end of his Astralis contract, beginning to look around and see what other options were available to him. 
At the end of 2020, at the same time as his burn-out, Andreas began looking around to see if there was any other team out there that could offer him a change of scenery; however, he frequently commented on how much he loved his long time team and his teammates, stating that he was merely looking around in the hopes of a little bit of a change. 
During this period, the four-time major winner began to fall in love with CS: GO, using his time off to center himself again and throw himself back into the gaming world 100%.
Soon after this, both Andreas and Astralis managed to come to an agreement, resigning the gamer for years to come. To this day, Andreas is still playing for the team, making a huge impact on the scene and ranking highly or winning in every tournament they enter. 
Key Relationships
Kasper Hvidt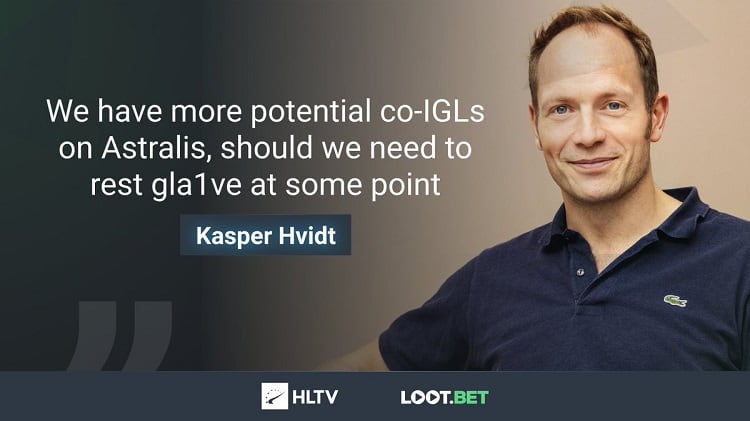 Throughout Andreas' career, he has worked with some of the best talents in the industry when it comes to sports development and management. However, it was not until recently that the sport became a lot more serious about the physical health and fitness of its players. This is where Kasper Hvidt came into the Astralis organization.
Kasper was recruited for Astralis after many years as a professional handball player for the Danish national team, racking up over 200 appearances for the national side. As Kasper was an active athlete from 1996 to 2017, Astralis found him to be a perfect fit to help manage their mostly Danish roster, hiring him in 2020. 
Kasper came on board around the same time as Andreas began having difficulties. However, since the pair have begun working with one another, it seems that the player has only gone from strength to strength, re-signing for the team and coming back to play full-time in late 2020.
Gla1ve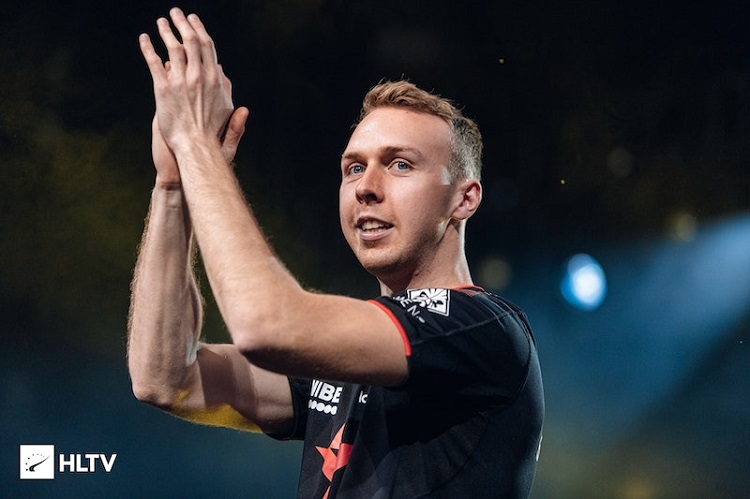 Gla1ve, also known as Lukas Rossander, is one of the most important relationships in Andreas' professional career at the moment.
Lukas is a former Counter-Strike: GO professional and currently an in-game leader for Astralis, teaming up with Andreas to lead the team to a record-breaking four Major victories. Making him one of the most successful team leaders in CS: GO.
I cannot stress enough how important the relationship between an in-game team leader and a player is, especially a support player like Andreas, who is one of the few players to remain on the roster for each of Lukas' four Major victories. 
Together, the pair have built a strong and professional relationship that seems inseparable and bound to bring in more success over the years. 
Xyp9x YouTube Videos
10 Minutes of Xyp9x's Smartest Clutches Ever
In this video, uploaded by popular e-sports YouTuber Snipe2DieTV, we get to see a compilation of some of Andreas' most insane clutch moments. These are the moments that earned the gamer the 'clutch minister' nickname. 
As you can imagine, from a video that lasts over ten minutes, Andreas has more than earned this nickname.
Something I really enjoyed about this video is the commentary and fan noise running in the background of gameplay, demonstrating just how intense and important these situations are while Andreas keeps his cool and brings back the W for his team time and time again.
The Polite Killer who Became the Clutch King of Counter-Strike
I really like this video as it displays what I have been talking about throughout this article. How Andreas may not be one of the big flashy names that bring in media attention for a year or so, but he is one of the most cool-headed and dependable figures in the sport, modeling himself into the best support player in CS: GO history. 
In this video, the YouTuber theScore esports outlines just how Andreas built this reputation around himself while maintaining his calm and understated demeanor via hundreds of vital plays over the years. Chronicling some of his best moments to date, this video is certainly one to watch for all Xyp9x fans out there.
Xyp9x Gaming Setup
Xyp9x Gaming Monitor: BenQ ZOWIE XL2546K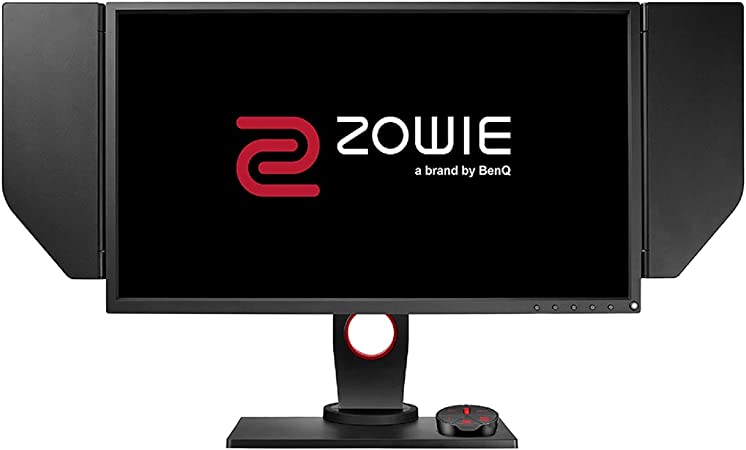 As you might expect from a pro gamer that relies on quick-twitch reactions and can spot an enemy across a map if necessary, the gaming monitor Andreas decides to run with is very important. 
This series of monitors was originally designed back in 2010 with e-sports athletes in mind, with the goal of producing the best possible monitor for their specific needs as the only option for success. This monitor comes with a very fast 240Hz screen which is fully compatible with all top-of-the-range machines, never being outdone.
Also, to ensure that the player is always in peak position to fire back, the Dynamic Accuracy Plus system in this monitor ensures that moments in games that would originally have produced screen blur, such as bullet spraying, are reduced to a minimum, ensuring completely smooth and clear gameplay throughout your session. 
While this monitor has some insane stats and internals to boast about, the real improvement that BenQ has made to this model is hardware adjustability. This monitor comes on a newly designed, space-saving base with fully adjustable height functions to ensure maximum comfort throughout long gaming sessions.
Xyp9x Gaming Mouse: Logitech G PRO X Superlight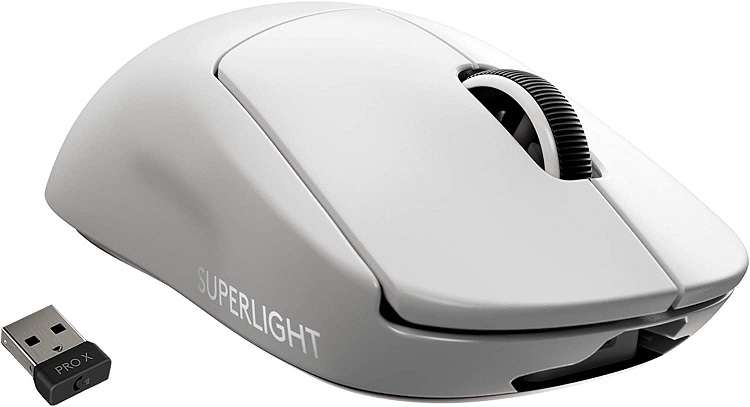 As I continue to look at the most popular pieces of tech used by pro gamers, one thing begins to stick out as a new trend, the use of superlight, minimally designed wireless mice. 
Once again, this piece of gaming tech was designed with e-sports pros in mind. After all, shouldn't every gamer have access to the tech that makes the pros as good as they are? This mouse is billed as the pinnacle of modern design, coming in at an incredibly light 63 grams – a 25% reduction in weight when compared to their previous attempt. 
As this mouse is minimally designed, it is also suited for both hands, perfect for those awkward, left-handed players out there like myself.
Lastly, and perhaps most importantly, this mouse also comes with the Logitech-designed HERO sensor. This sensor ensures that the mouse gives the best possible gaming performance with fast and reliable precision.
Xyp9x Gaming Keyboard: Logitech G PRO X Keyboard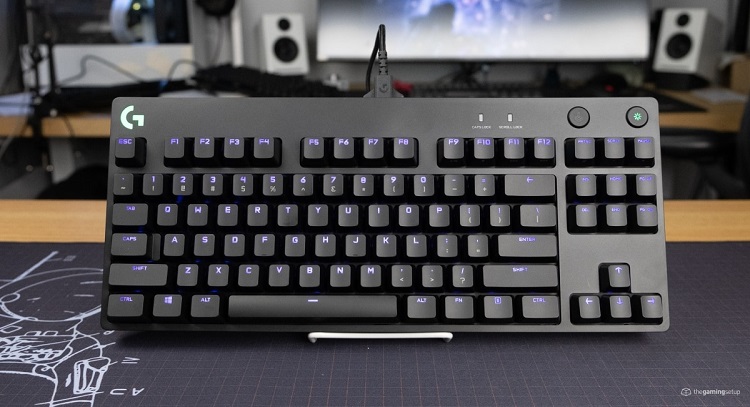 This Logitech device is perfect for all gamers, complete with 16.8 million color backlit keys for that added coolness rating. This keyboard, with mechanical feedback, is designed to take up minimal space while giving the highest performance possible, complete with a detachable micro-USB cable.
The highlight of this keyboard is the ultra-durable Romer G switches which also deliver 25% faster actuation than typical gaming keyboards. These keys are guaranteed to last at least 70 million key touches, more than enough to cover even the most dedicated and hardcore gamer. 
Lastly, to ensure comfort, this keyboard comes with three levels of angle adjustment from the rubberized feet. However, the downside is that this keyboard is sadly not supported on Linux. 
Xyp9x Net Worth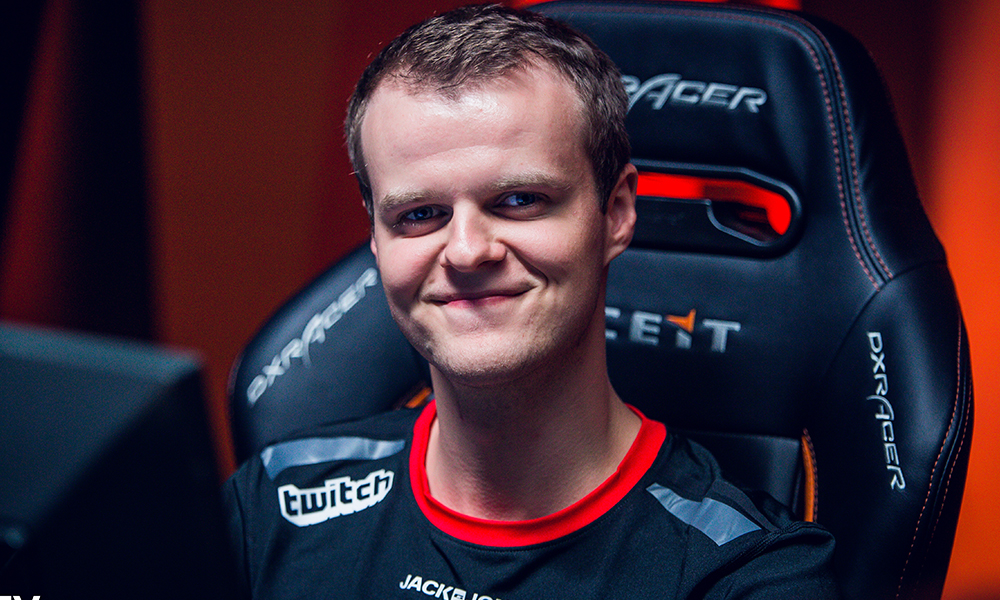 It always takes effort to exactly pin down the net worth of professional gamers. After all, their entire income is based on performance metrics and undisclosed sponsorship agreements.
However, based on the details we know about Andreas' tournament winnings and contract, we can estimate his net Worth to a certain degree of accuracy. 
As mentioned at the top of the article, Andreas' estimated net Worth is somewhere around $4,000,000. Most of this comes from the prize pots of the various tournaments he has participated in over the years. However, he has also been earning a sizable wage within the e-sports space for over a decade now. 
If you want to find a great breakdown of Andreas' yearly earnings over the span of his career and the earnings of other top e-sports athletes, click here!
Frequently Asked Questions
Question: What is Xyp9x's Role?
Answer: As a pro-CS: GO player, Andreas specializes as a support player and is often dubbed the best support player that Counter-Strike has ever seen. This role has also allowed him to gain the nickname 'clutch minister' due to his ability to win matches after his entire team has been taken out single-handedly.
Question: Who is the Richest CS: GO Player?
Answer: While Andreas used to hold the title of the richest player currently on the circuit, he has recently been overtaken by dupreeh. 
Question: When did Xyp9x become a Professional Gamer?
Answer: Andreas began playing Counter-Strike when he was nine years old. From here, he continued playing until he became semi-professional at 15. However, he was a true professional player when he was 16, balancing his gaming with the school.
Final Thoughts
So, there you have it, a comprehensive biography of one of the best Counter-Strike players who has ever lived. Not only has Andreas won everything there is to win in the CS: GO world, he doesn't seem to be stopping anytime soon, as he continues to put in top-level performances for his team. 
I hope that you enjoyed this biography and learned something new about one of my favorite e-sports players. Either way, I hope to see you again soon. Happy gaming!