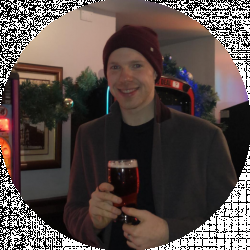 Latest posts by James Gibson
(see all)
The story of Tyler Steinkamp is a complicated one. His personal and professional life has been crammed with ups and downs. His internet celebrity and everything he has earned because of it is also quite complicated, with many people within the communities within which Tyler operates having spoken out against the creator over the years. 
Through the years, Tyler has excelled in many things, whether American Football, League of Legends, Streaming, or content creation. However, these achievements have all been marred by bouts of toxic and childish behavior from either Tyler himself or the community he managed to build over his initial few years as a League of Legends streamer.
So, with this complicated character in mind, why don't we take a closer look at Tyler1 to see what is going on beneath the surface of his hugely successful Twitch and Youtube career? First, however, let's look at some quick Tyler1 facts:
Tyler1 Bio Quick Facts:
Real Name:

Tyler Steinkamp

Birthdate:

March 7, 1995

Birthplace:

New London, Missouri 

Gamer Tag:

Tyler1, T1, loltyler1, or TT

Siblings:

1 Brother – Erobb221 (Fellow Twitch streamer)

Children:

N/A

Games Played:

League of Legends, Minecraft, Overwatch 

Social Media:

Youtube – loltyler1, Twitch –  loltyler1, Instagram – @tyler1_alpha, Twitter – loltyler1.

Net worth:

$2,000,000
Early Life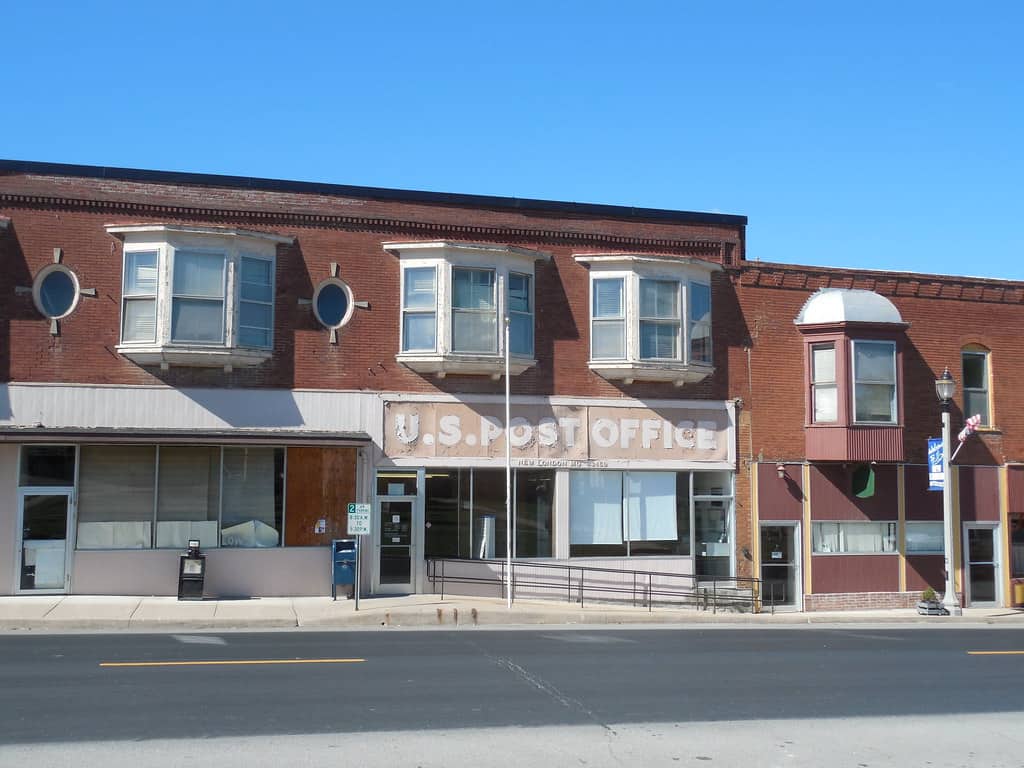 Tyler was born in New London, Missouri, in March 1995. He spent most of his youth playing all kinds of sports; however, he has always had an aptitude for American Football and other sports revolving around one's speed and agility. 
His football ability saw the young man graduate from high school and begin his university career at Central Methodist University. Here, Tyler not only got his doctorate in computer science, but he also played on their D1 team as the best running back in his state, blowing his competitors out of the water with his speed and agility, not to mention the fact that he is built like a little tank with probably the lowest center of gravity of any streamer currently on the platform. 
His football career seemed to be going from strength to strength, with many recruiters eyeing the young man, his ability on the field marking him as a potential candidate for the NFL and a high position in the draft. However, his rise to football stardom hit a little snag during his final years of education when his father, a man he had not been in contact with for many years and did not have any hand in raising him, gave him an unexpected gift. 
This gift, the only one Tyler's father had ever given him at the time, was a Logitech headset with a redeemable League of Legends character code on the back. Therefore, this gift sparked an interest in Tyler, pushing him to learn more about the game, and from the start of his first game, he was hooked. His addiction grew so severe that his athletic career took a nose dive as the young prodigy started missing training and matches altogether, blowing off every responsibility he had to play just one more game of League. 
Many who knew Tyler at this time would also say that the game changed his personality, taking his innate competitiveness and weaponizing it to create a childlike bully who routinely shouted very loudly at his computer and acted horribly towards his family, friends and fellow gamers. 
Eventually, Tyler became known within the League community as he is talented at the game, beating many high-ranking and well-known players over the years. This notoriety generated by his antics convinced him to start streaming, and since then, he has never looked back, creating several accounts on many platforms with massive success. 
Streaming Career
As mentioned, Tyler initially rose to fame, or infamy, I guess, via his in-game antics. However, unlike most professional League streamers, he did not get noticed for his ability. Instead, while he did have talent, his fans flocked to him to see just how toxic he could be during a regular game of League and the sheer amount of abuse he would give fellow players for seemingly no reason at all. 
His popularity grew over a long period before fellow Twitch streamers, and people within the League of Legends sphere of influence began speaking up about his toxic behavior and the incredibly toxic community he was managing to recruit over his Twitch. 
The Banning Starts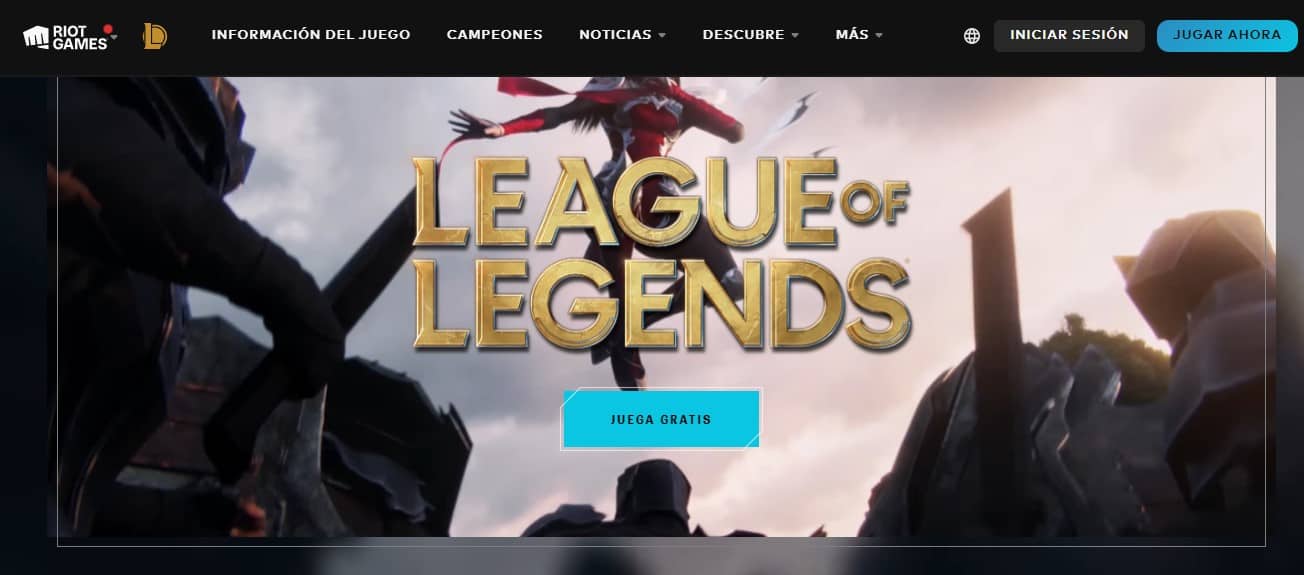 In order to combat this negative press surrounding Tyler and his position as a top Twitch streamer, fellow gamers and streamers began teaming up with or informing Riot, the League of Legends developers, about his antics in the hopes of getting him banned. After all, at this point, he had broken none of the terms of service regarding his Twitch career and, therefore, Twitch could do nothing to quell his hate-filled rants during games. 
Eventually, Riot began banning Tyler's League accounts, ensuring that every time he began a new one and started acting toxic again, it too would be banned. However, Tyler is not one to give up easily, so in response to these bans, Tyler would always create a new account and play it so much that he could hit quite a high competitive rank before anyone could step in and shut his account down. He did this for some time, cycling through a total of 25 different accounts over the years. To this day, this figure is still the record for the most amount of accounts banned belonging to one individual in League history. 
Of course, this did not stop Tyler from playing League; after all, he was addicted to the game, and nothing was going to stop him from getting his fix. Instead, he started playing League offline for a time before streaming it again in the hopes that the heat on him had died down; however, this stage forced Riot to implement a ban on sight order on Tyler. This meant that once any account was identified as Tyler's, it would be banned immediately, regardless of whether or not he had acted wrongly on that particular account or not. 
This Riot ban forced the streamer to take another break from League streaming. However, it did not have the effect the League of Legends community had hoped. Instead of killing his channel and popularity, the ban only increased people's interest in Tyler, forcing them to stick around and wait for his next move. In the following weeks, Tyler would write numerous letters of complaint to Riot as well as release 'Free Tyler' merchandise in the hopes of getting a fan movement going against Riot. However, none of these schemes worked. 
A Change of Tact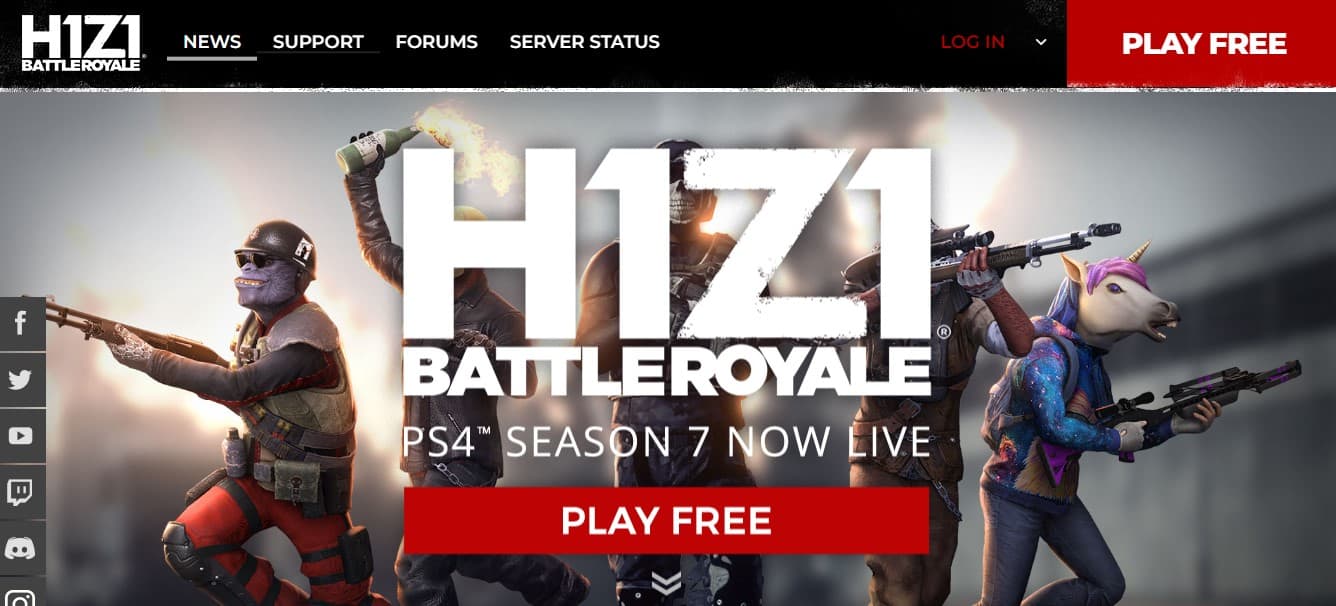 As Tyler began coming to terms with his ban from League of Legends, he decided that the best course of action was to show the figureheads over at Riot that he had changed and had abandoned his toxic ways. To do this, he steered his platform into a variety streaming channel wherein he played numerous popular games at the time.
These streams saw Tyler playing H1Z1, Minecraft, and many more. He would also network with other streamers at this time, linking up with the streamer GreekGodX. This pair would play many games together, generating huge numbers and cementing the pair as Twitch royalty for a time.  
However, these streams, while entertaining for the fans, did not scratch the competitive itch that Tyler sought in video games like League of Legends, and so he grew tired of variety streaming, saying that every day began feeling the same to him.
Blundering Riot
While Tyler began taking longer and longer breaks from streaming, a conversation thread on the League of Legends subreddit began making the rounds. This thread showed a member of Riot talking about how he hoped Tyler would overdose on coke or contract testicular cancer as a side effect of the steroids he accused the streamer of taking.
Once this thread began making the rounds, the League community sat waiting on bated breath for Tyler's response. However, he was busy during the hectic 12 hours that this saga unfolded, forcing his girlfriend to respond on Twitter. She posted on his official Twitter account and stated, "It really sucks that some people still hold a massive grudge vs. old T1 and refuse to acknowledge I've changed."
This response seemed to win back the hearts and minds of the people over at Riot. After all, he did let them off the hook very easily. So, the massive corporation decided to reach out to Tyler and beg him to return to the game as Twitch viewership of the title continued to plummet with the rise of battle royale games. Tyler was officially free and back to streaming League full time.
Youtube Channel
While Tyler may be known as a Twitch streamer, he still has quite a successful Youtube channel, currently sitting at 2.76 million subscribers. This channel usually hosts clips and highlights reels of Tyler's streams, allowing fans who were possible too busy to watch all of his streams to get caught up and feel in the loop again. With this in mind, let's look at some of his videos:
Tyler1: Not Sponsor, By The Way
As with most of Tyler's content, this video is slightly manic and varies drastically throughout in terms of energy content. The video begins with Tyler telling his fans about his gym session and his squat record. 
He then moves on to spend over 5 minutes discussing his new toothpaste purchase and how much he loves it, insisting that he's not sponsored but is just a big fan of their work over at Colgate. The latter portion of the video is more typical of Tyler, playing League and talking through his in-game decisions with his fans as he enjoys the highs and lows of the title.
Tyler1 – Voice Of An Angel
This video is insane and shows another side of Tyler outside his League career. Instead of sitting in front of his computer, Tyler and his Friends Greek participate in a singing battle wherein Tyler sings along to songs such as Party Rock Anthem by LMFAO while jumping about in front of the camera.
The rest of the video goes along these same lines; however, it has lots of small funny moments as Tyler's stream chat betrays him and votes for Greek as the best singer out of the duo. 
Most Toxic Minecraft Player
This video shows Tyer and Greek playing Minecraft together, exploring their homes and builds. As someone who played a lot of Minecraft back in the day, I can say that a great amount of the fun in this video comes from the pair's incompetence.
Tyler also spends a great deal of time messing with his friend, attempting to ruin some of the progress he has made and angering him greatly in the process. 
Key Relationships
As previously mentioned, Tyler and Greek became friends during a tumultuous time in Tyler's career, with the pair beginning their streams together during Tyler's ban from playing League. The community loved their streams together as the dynamic was always full of funny moments and light-hearted ribbing between them. 
However, the pair have recently parted ways for personal reasons. It would seem that Tyler grew tired of variety streaming and possibly with Greek as well. Also, Greek has recently lost many fans and support after an IRL live stream of his saw the creator making offensive sounds that seemed to mock the Asian community and their dialect. 
Erobb221
Erobb221, commonly known as Erobb, is Tyler's younger brother and a fellow streamer who tends to play every game under the sun, ranging from Call of Duty to Plate Up. His Twitch currently has over 300 thousand followers, even though he rarely links up with his more successful brother.
His initial spike in fame, however, did come during one of Tyler's extended breaks from Twitch, wherein he asked his brother, Erobb, to take over for a while. It would seem that many of Tyler's fans enjoyed the younger brother's personality and streams, deciding to follow him on his own channel. 
Tyler1's Gaming Setup
Tyler's Headset – Logitech 981 Gaming Headset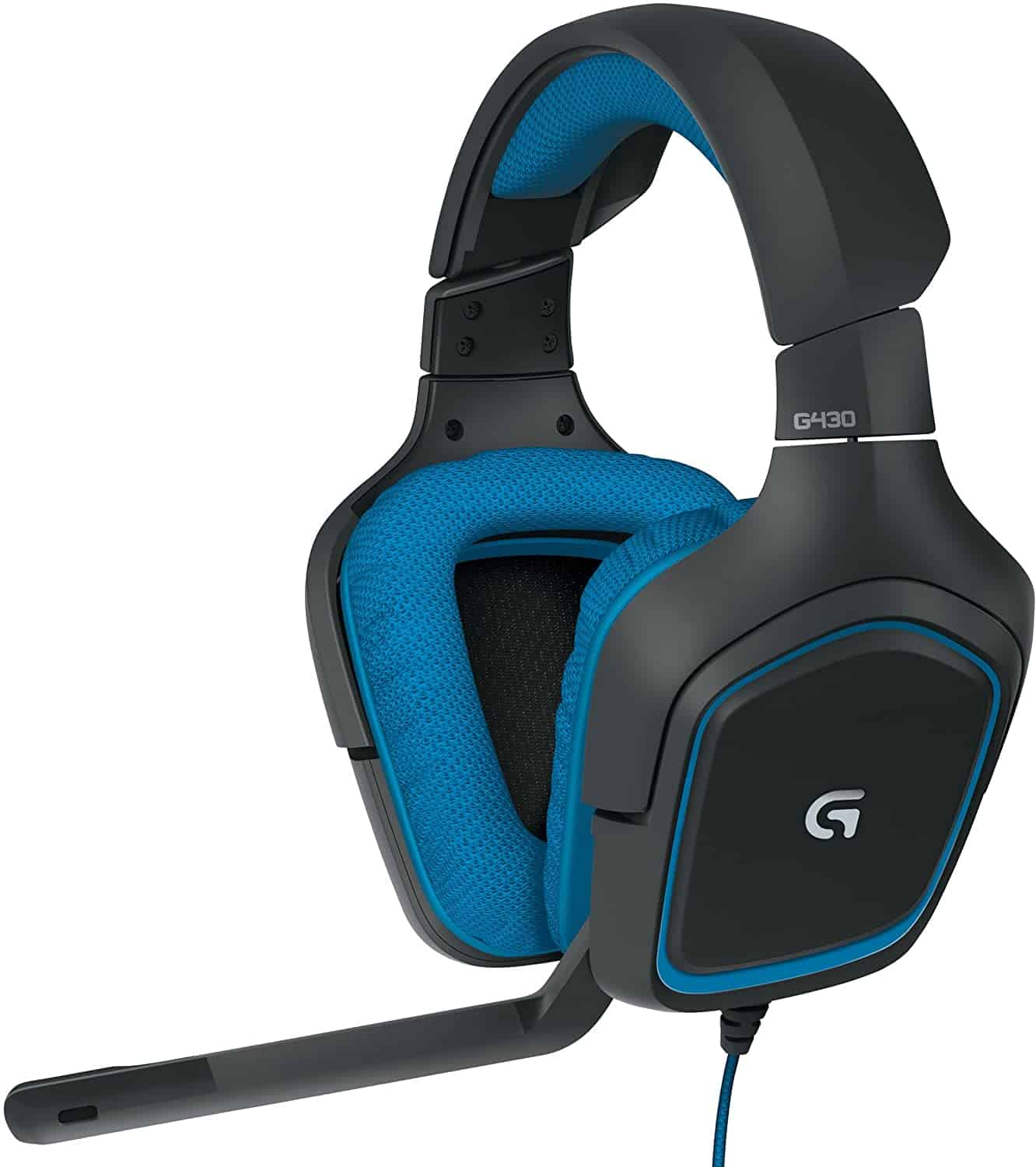 While relatively cheap, this headset is a powerhouse, providing all of the features a professional or recreational streamer/gamer could ask for. The 7.1 surround sound audio system ensures that the player is aware of their surroundings at all times and always capable of protecting their back during intense games of CoD. 
This headset also focuses on the user's overall comfort by using a lightweight and soft design for the entire headset. The soft sport cloth ear cups swivel at 90 degrees to ensure a perfect fit and maximum comfort. 
Tyler's Monitor – BenQ ZOWIE XL2430 Gaming Monitor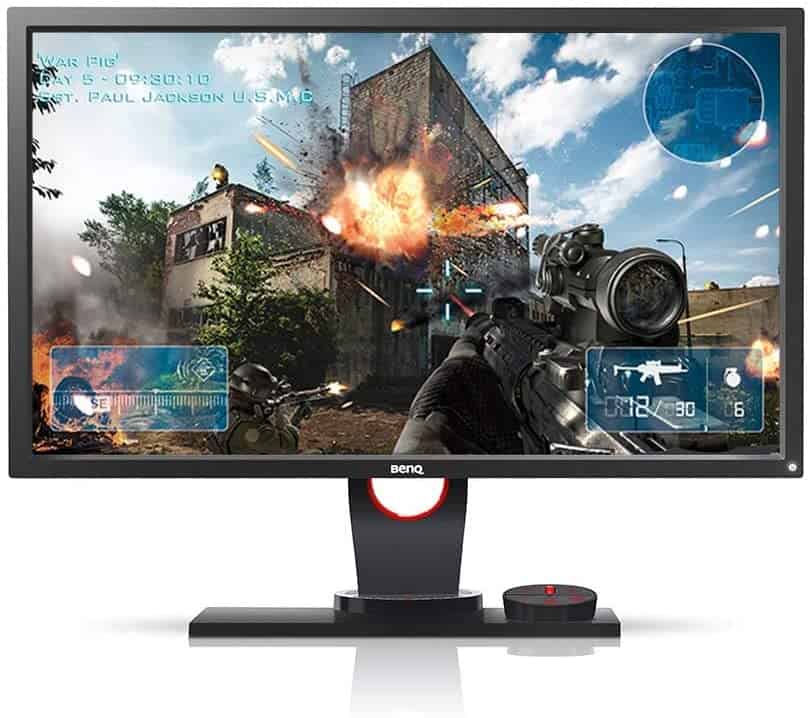 This monitor has been designed for the avid gamer, ensuring a lightning fast 144 Hz refresh rate for a smooth and satisfying gaming experience while also limiting response time to 1ms GTG. 
This monitor also features an exclusive color vibrance and black eQualizer system to ensure that each and every moment of your gaming experience is top-notch and unchallenged. This monitor ensures that any errors made in your gaming session are down to you, not the equipment. 
Tyler's Camera – Logitech HD Pro Webcam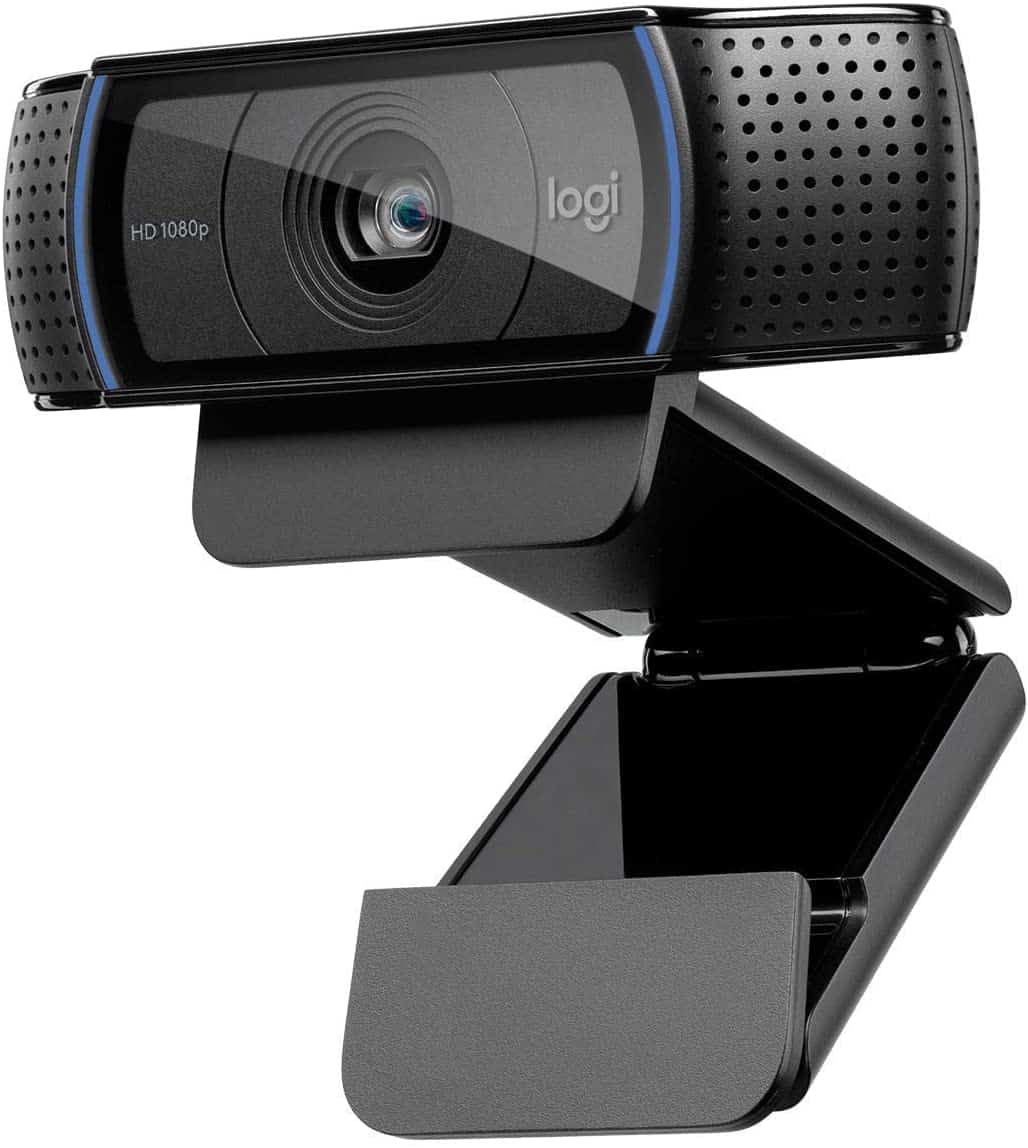 It would seem that Tyler really does have a thing about equipment that is truly value for money. This Logitech webcam is perfect for streamers and casual gamers alike, providing all of the services that many top-range cameras offer for less than half the price. 
This webcam features full 1080p video calling and a built-in video compression system. Also, this webcam removes the need for a high-end external microphone as it features two built-in stereo mics with noise reduction software. 
Tyler1 Merchandise
The Sup Sup Hoodie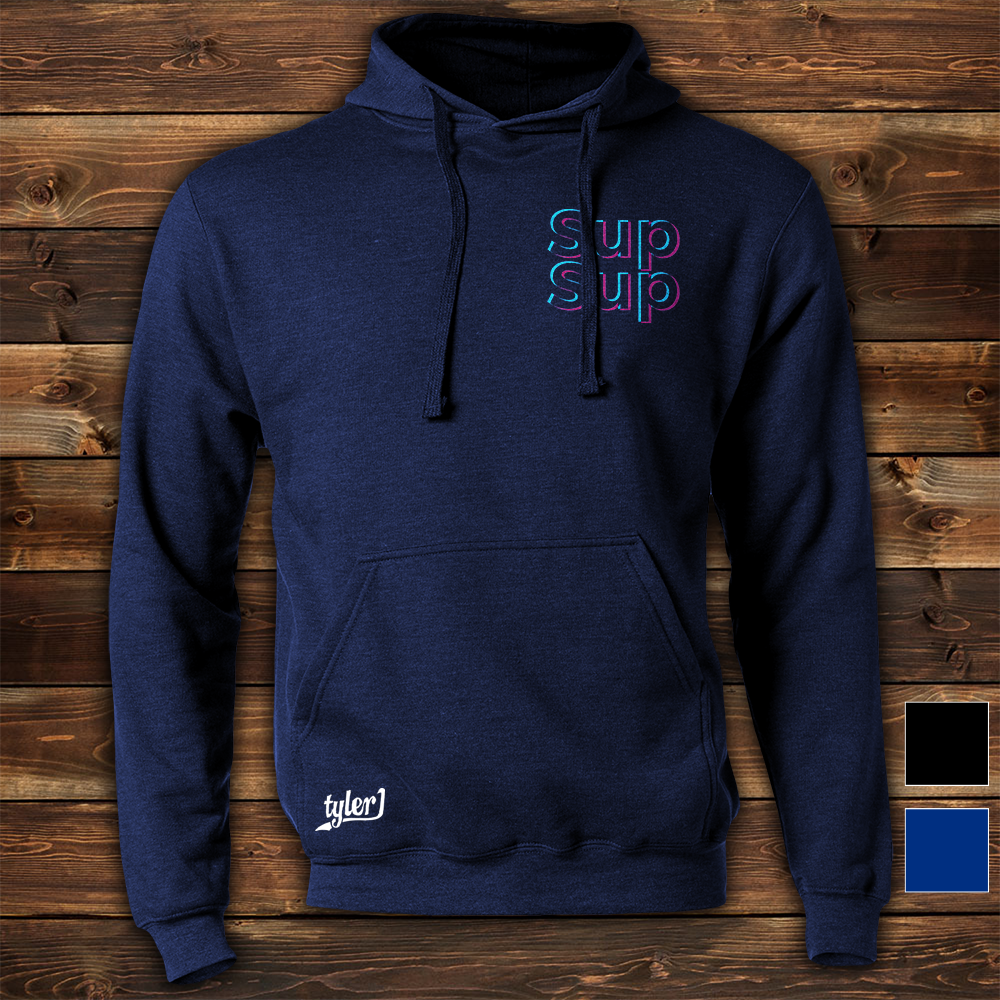 I know that many of you will be confused as to why Tyler has released a piece of merch about stand-up paddleboarding. However, rest assured that he has not. This hoodie features the common Tyler stream introduction phrase 'Sup, Sup' printed on the top left of the hoodie's front in neon lettering. 
This piece also features a stitched Tyler1 logo on the hoodie's front pouch, adding a little bit of quality to the overall design. This hoodie also comes pre-shrunk to ensure the size you ordered will remain that way throughout the garment's life cycle, removing any worries you may have during laundry day. 
Yellow Supercar 87 Tank Top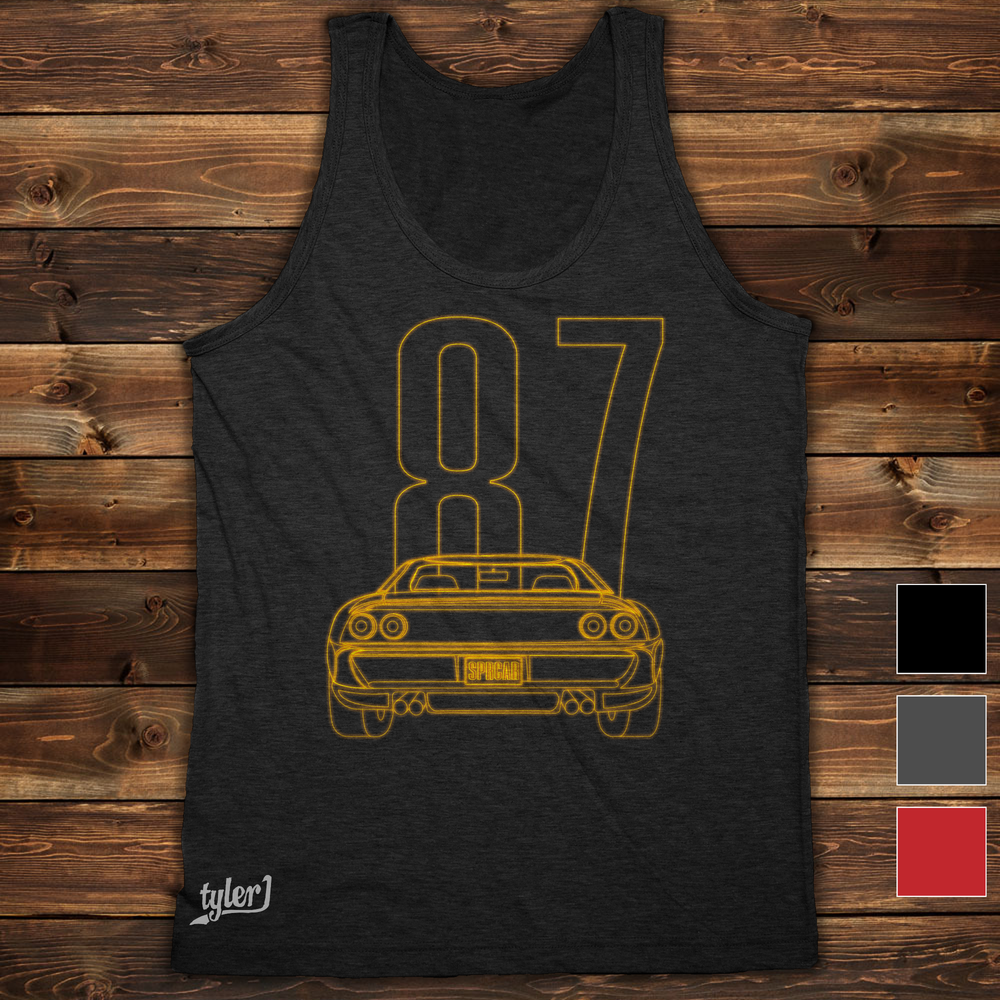 This next piece of merchandise is undoubtedly inspired by Tyler's obsession with the gym, as the tank is perfect for all Tyler fans who love to walk about with their arms out after a killer session. 
The tank features the 87 logo in the background with an outline drawing of a yellow mustang-like car in the foreground. This tank comes in three colors, black, grey, and red, as well as various sizes from S to 3XL. 
Reformed Tank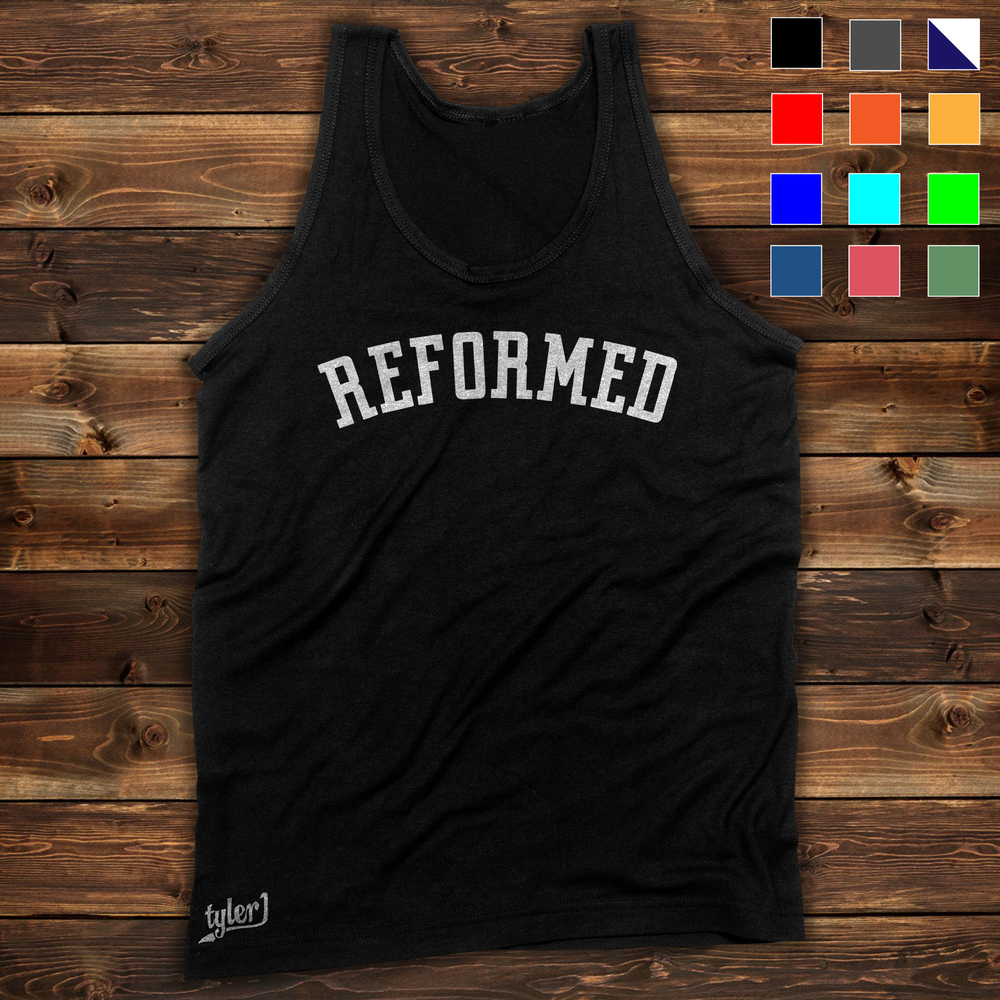 The most popular item on the store is a reference to the trials and tribulations Tyler and his fans went through myriad bans and controversies over the years. This tank top features a simple Reformed printing across the chest, suggesting that Tyler is not the man he used to be and is proud of that change.
The tank comes in various colors, practically encompassing the entire rainbow. It is also pre-shrunk and made of a ring-spun cotton/poly blend.  
Tyler1's Net Worth
The vast majority of Tyler's wealth comes from his streaming career, earning his income via monthly subscription fees and donations. According to rough estimates, he likely pulls in around $1-2 million each year from streaming alone, and Social Blade estimates his Youtube earnings to be somewhere around $10k monthly. 
This, combined with tournament prize money from League of Legends, comes in at a combined figure of $22,920, and his merchandise sales place his net worth somewhere in the region of $2 million. 
Frequently Asked Questions – Tyler1 Bio
Question: Why is Tyler1 so popular?
Answer: There are many reasons to explain why Tyler is so popular among the League community and beyond. While some may dislike his rather loud and bombastic personality, this is a selling point for some who enjoy and are entertained by it. Of course, he is also highly skilled at his main game, League of Legends, endearing him to many avid game players. 
Question: Why did Tyler1 stop streaming?
Answer: After numerous bans from the company in charge of League of Legends, Riot, Tyler had to stop streaming the game to prevent his accounts from being instantly banned by the company. This, therefore, resulted in the streamer taking an unexpected break. However, he did return as a variety streamer shortly after.
Question: How good is Tyler1 at League?
 
Answer: While he may not be the best player in the world at the game, he is still impressively good for a streamer and not a pro player who makes all of their income from tournaments. He routinely reaches the top 50 players worldwide in the game.
Conclusion
So, there you have it, a complete biography of one of the most controversial streamers in the League of Legends and Twitch space today. While I have to be honest and say that Tyler's personality and streams are not quite my cup of tea, I can see how and why some fans become enamored with the creator and how they can become loyal viewers of his channel, following his every move. After all, he is completely different from most streamers and sometimes very entertaining.
With all this in mind, I hope you enjoyed this article and learned something new about Tyler. I also hope to see you again soon. Best of luck!
Recommended Reads: