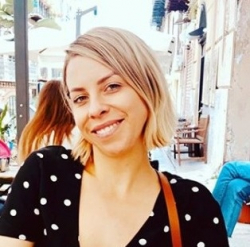 Latest posts by Jodie Chiffey
(see all)
Dimitri Raymondo Antonatos, better known as Greekgodx, is a famous Twitch partner, YouTuber, professional video gamer, and internet personality.
Greekgodx's gameplays are exceptional, and his vibrant comedic commentary is unbelievably appealing. This could explain why millions of people flock to his socials daily to relish his content or catch a glimpse of what he's up to. For instance, his Twitch account boasts 1.5M followers, and he has thousands of more fans on Twitter and YouTube.
Read on if you're interested in learning more about this remarkable variety streamer, currently on Team SoloMid's roster.
This bio covers everything worth knowing about Greekgodx. Let's take you through the most critical facets of his streaming career and personal life. But check out these quick facts first!
Greekgodx's Bio Facts
| | |
| --- | --- |
| Real Name | Dimitri Raymondo Antonatos |
| Birthdate | October 6, 1992 |
| Birthplace | United Kingdom |
| Nicknames | Greekgodx |
| Height | 5 feet, 6 inches |
| Nationality | British |
| Zodiac Sign | Libra |
| Siblings | Greekgodx has a brother |
| Children | None |
| Spouse/Partner | Greekgodx is currently single |
| Games Played | Fortnite, League of Legends, Just Chatting, Apex Legends, PUBG: Battlegrounds, etc |
| Net Worth | $2M |
| Social Media | Twitch: Greekgodx, YouTube: Greekgodx, Twitter: @Greekgodx, Snapchat: greek Godx |
| Awards | None |
| Last Updated | April 2022 |
Greekgodx's Birthplace and Early Life
Greekgodx was born in the UK on October 6, 1992.
This is where he grew up on a farm with his family, including his parents and a brother. It's not known whether he has more siblings.
Greekgodx and his mom are pretty close. He's revealed that he calls her often to check on her.
Greekgodx's school life is a mystery. We couldn't find any info about the institutions he attended. Even so, he was bullied by some of his schoolmates. This made it difficult for him to make friends or have a great time in class.
As a kid, he enjoyed many thrilling activities, such as hunting and fishing.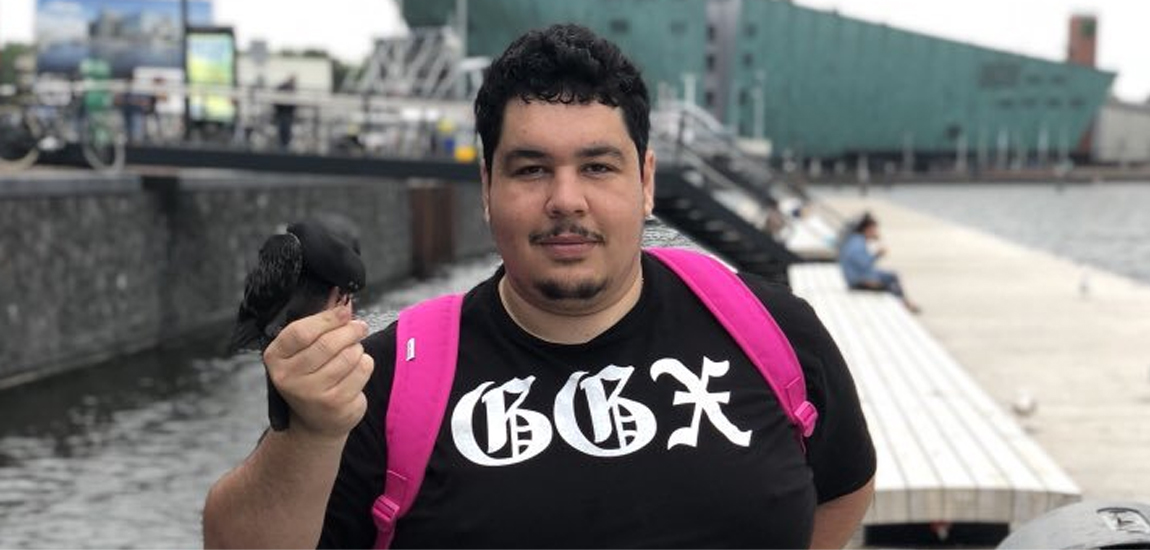 Greekgodx worked various jobs after he finished his education, but they didn't really meet his requirements. At some point, he even quit working at an eatery to look for greener pastures. During this break, he also played video games, which was a healthy distraction as it helped him through depression at the time.
How Did Greekgodx Get Started Gaming?
Greekgodx started playing video games at a young age, thanks to his father's PSOne console. At first, his old man was thrilled that he was taken with video games as much as him. But still, he encouraged him to step outside and play with his peers instead of gaming every free second he got.
As Greekgodx grew up, he juggled playing video games with other activities, including employment. But then, it was just a pastime.
He enjoyed H1Z1: Just Survive while job hunting after giving up on his last job. Other players pushed him to try streaming, as they felt he had the voice, attitude, and talent. So he resolved to give it a shot.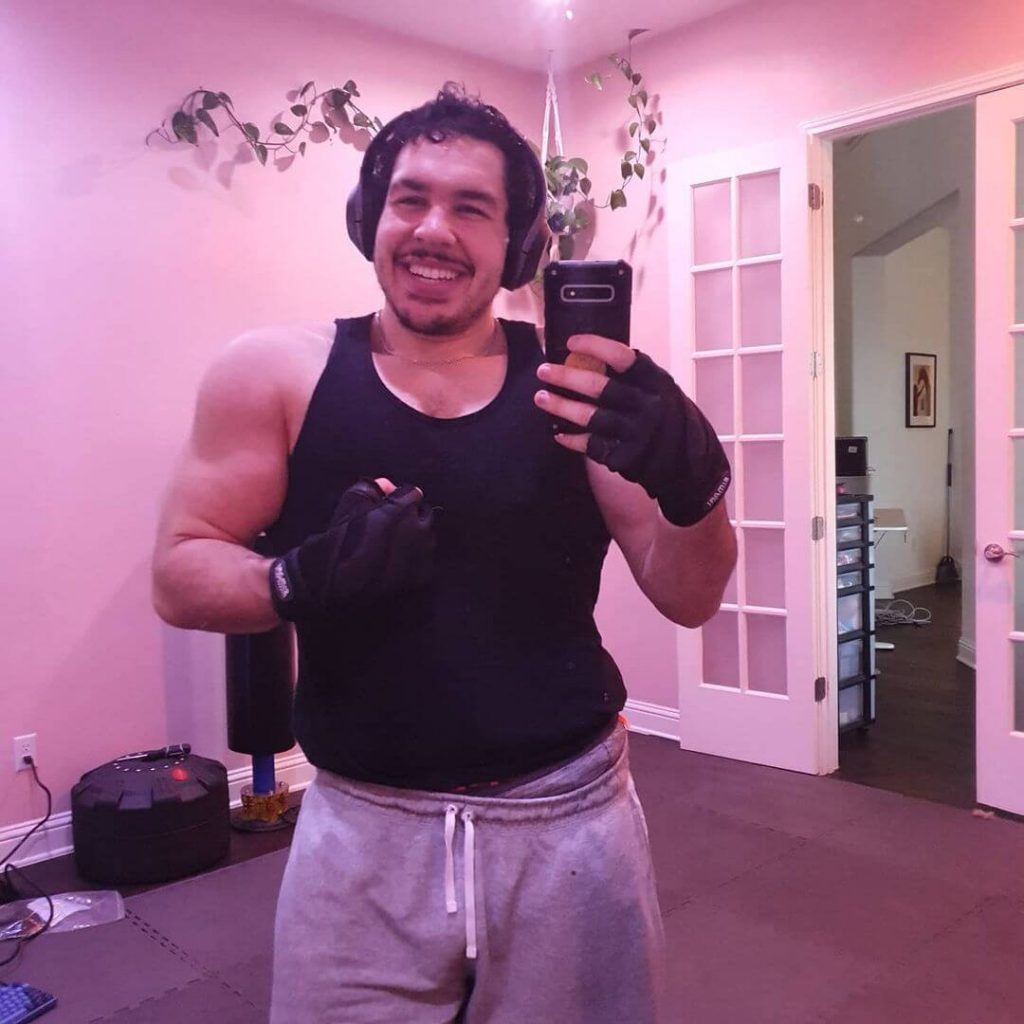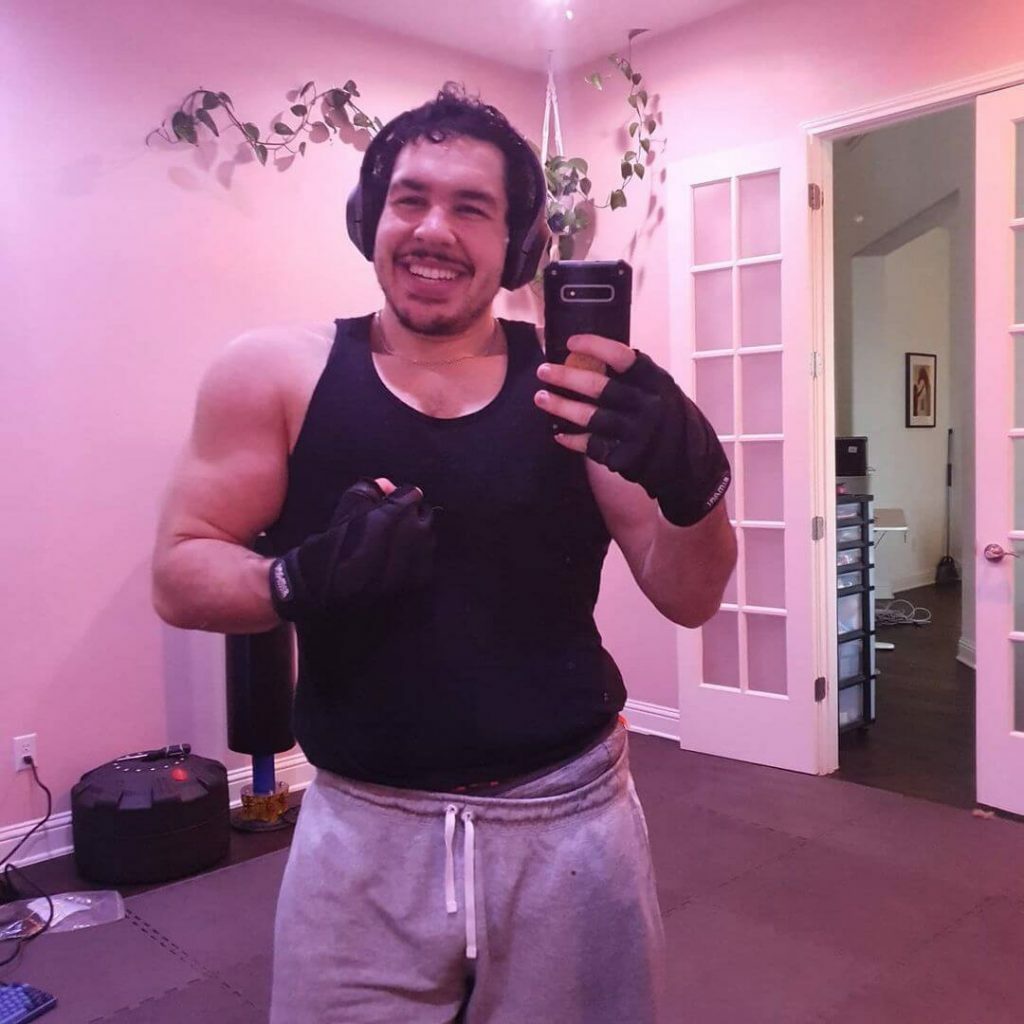 Greekgodx's Streaming Career 
When Greekgodx began streaming on Twitch, tons of people, including other streamers, were attracted to his top-tier gameplay.
Once, he stream sniped Thomas Chance Morris, also known as Sodapoppin, a move that saw them become friends and gaming buddies. They played video games together for about a year.
Greekgodx has also played video games with other distinguished players such as Tyler "Loltyler1" Steinkamp (Check Loltyler1's bio) and Félix "xQcOW" Lengyel (see xQcOW's bio).
In addition, his fantastic, diverse gaming skills and enthusiasm grabbed the attention of Team SoloMid (TSM), which signed him in February 2020. He's now a core part of this esport company's stream team.
Today, Greekgodx streams a broad range of games, including League of Legends, Apex Legends, Roblox, PUBG: Battlegrounds, Just Chatting, Fortnite, and Rust.
Greekgodx's Videos
Greekgodx has come a long way as a streamer and workout enthusiast. However, his weight loss journey hasn't exactly been a piece of cake, as you'll see in this inspirational journey. He gives us some background info about his anxiety and depression, which may have contributed to his excessive weight gain.
Then, we see him struggling to complete his numerous workout sessions. Although it's hard, and we can see the pain in his eyes, he doesn't give up. Eventually, Greekgodx achieves his fitness goals, shocking many who never deemed it possible in the first place. Clearly, a little devotion and hard work can go a long way in helping us realize our dreams.
Greekgodx may be a full-time video gamer/ streamer, but he's always updated with recent trends. In this video, he reacts to Will Smith's infamous Oscars slap after Chris Rock shared a joke regarding Jada Smith. Then, he proceeds to play while sharing some hilarious memes with his fans.
Greekgodx's Gaming Setup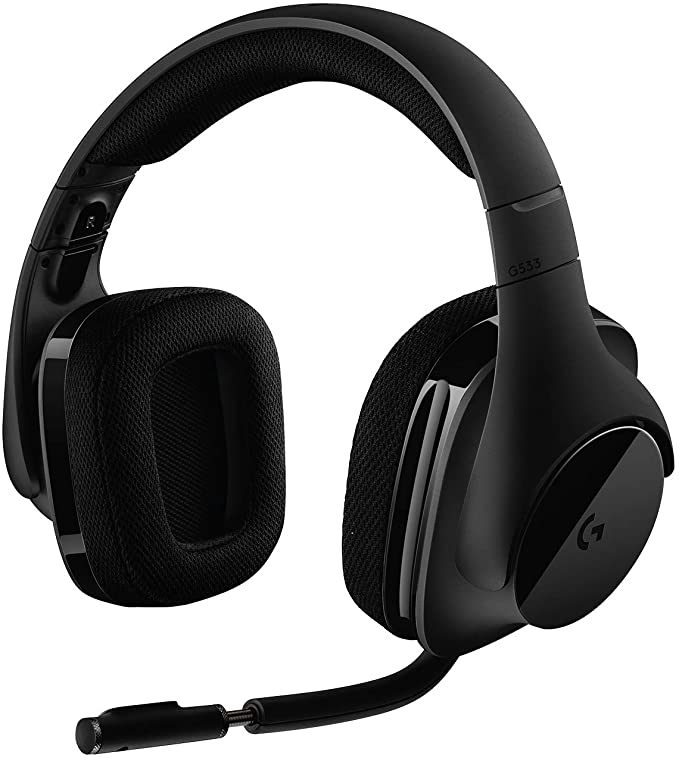 Check out Greekgodx's gaming headset, compatible with a plethora of systems, including Windows 8.1, Windows 7, Windows 10, and Mac OS X 10.11.
One of this headset's main selling points is its incredible audio performance and transmission that, in most cases, is only availed by the most sophisticated headphones with unbelievably high price tags.
Besides, it's built to last and is lightweight to give you ultimate durability and comfort.
For convenience, the Logitech G533 Wireless comes with a rechargeable and replaceable battery that can last up to 15 hours. This enables you to relish extended gaming sessions.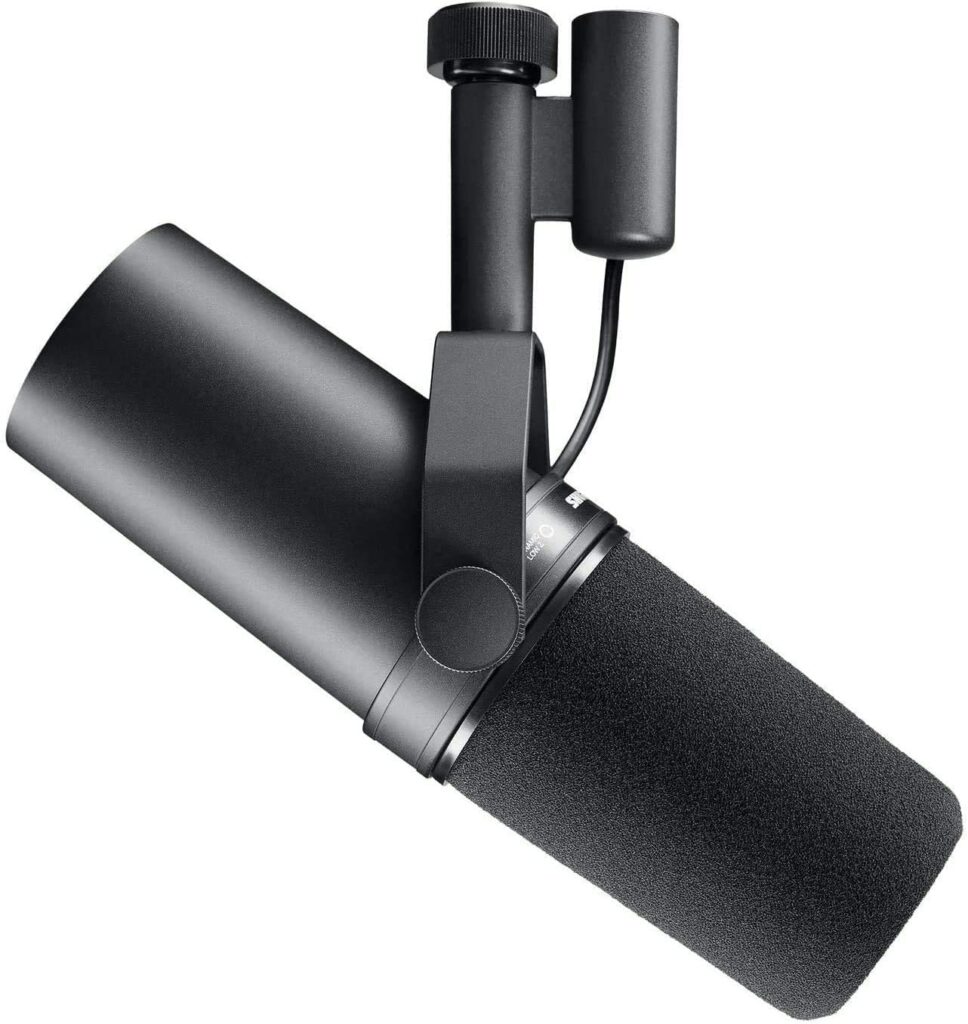 Greekgodx leverages the widely preferred Shure SM7B, which you'll also find in Rumay "Hafu" Wang's streaming setup. Tons of video content creators love this mic because it's super reliable, with its impressive capability to deliver smooth, powerful vocals.
In addition, the Shure SM7B features an XLR connection, which enables you to always be in control of your streams or videos' audio quality.
Something else you'll definitely like about it is its rugged build, which enhances its durability. Harbor no doubts that you can use this mic for a long time. But, of course, you must take the best care of it.
Greekgodx prefers the wireless G 703 Lightspeed mouse, which relies on the Hero 25K sensor, the ingenious POWERPLAY, enhanced Lightspeed, and extensive customization to confer Greekgodx with the ultimate top-tier gaming experience.
And here is how.
The mouse comes with 6 programmable buttons and 10 g optional weights. With these customization options, Greekgodx has the option of customizing the buttons and weights to fit his diverse gaming needs.
With the Lightspeed Wireless technology, Greekgodx enjoys pro-level performance, impressive responsiveness, and extended connectivity.
Further, being wireless and RGB Lit, the mouse can drain it is power pretty quickly. This is why the mouse is Powerplay wireless charging compatible. Meaning that Greekgodx can enjoy hours of non-stop gaming without ever worrying about his battery life.
Other key features include a comfortable design to prevent fatigue, a rubber side grip for firm and comfortable grips, and a fairly big hump to better leverage palm grips.
Greekgodx's Processor: AMD Ryzen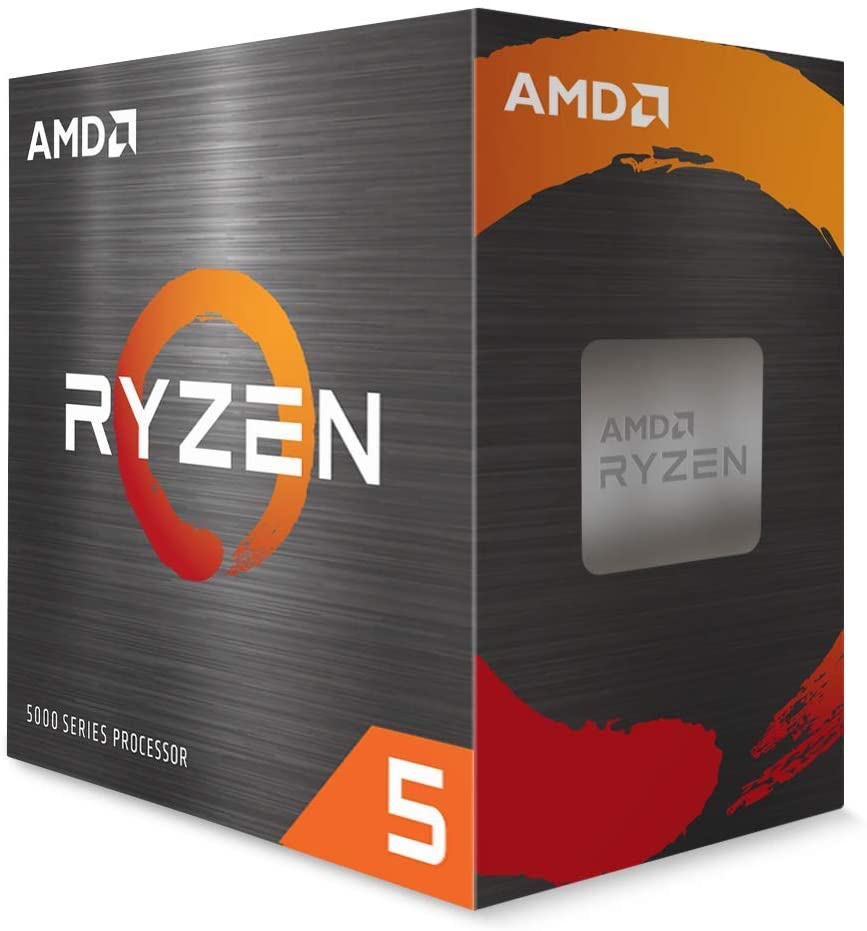 AMD Ryzen processors are what Greekdox fancies. The manufacturer has dedicated a series of processors whose ultimate aim is to guarantee the most immersive gaming sessions.
In each of their upgrades, the processors' bundles more efficient, reliable, and optimized features for gaming. This has seen them easily hoodwink other processors in every gaming metric, such as power consumption, thermal efficiency, or application.
It is, therefore, no coincidence that Greekdox counts on them for most of his gaming needs.

Like StableRonaldo, Greekdox fancies Samsung's 970 EVO SSD for good reasons. The SSD comes with lighting read/write speeds, low latency, enhanced power, and improved bandwidth, for starters.
Further, it features the powerful NAND technology, improved data security, all bundled into a compact size to guarantee him better performance, foolproof security, and a one-click option to clone all his vast data.
Greekgodx's PSU: AX850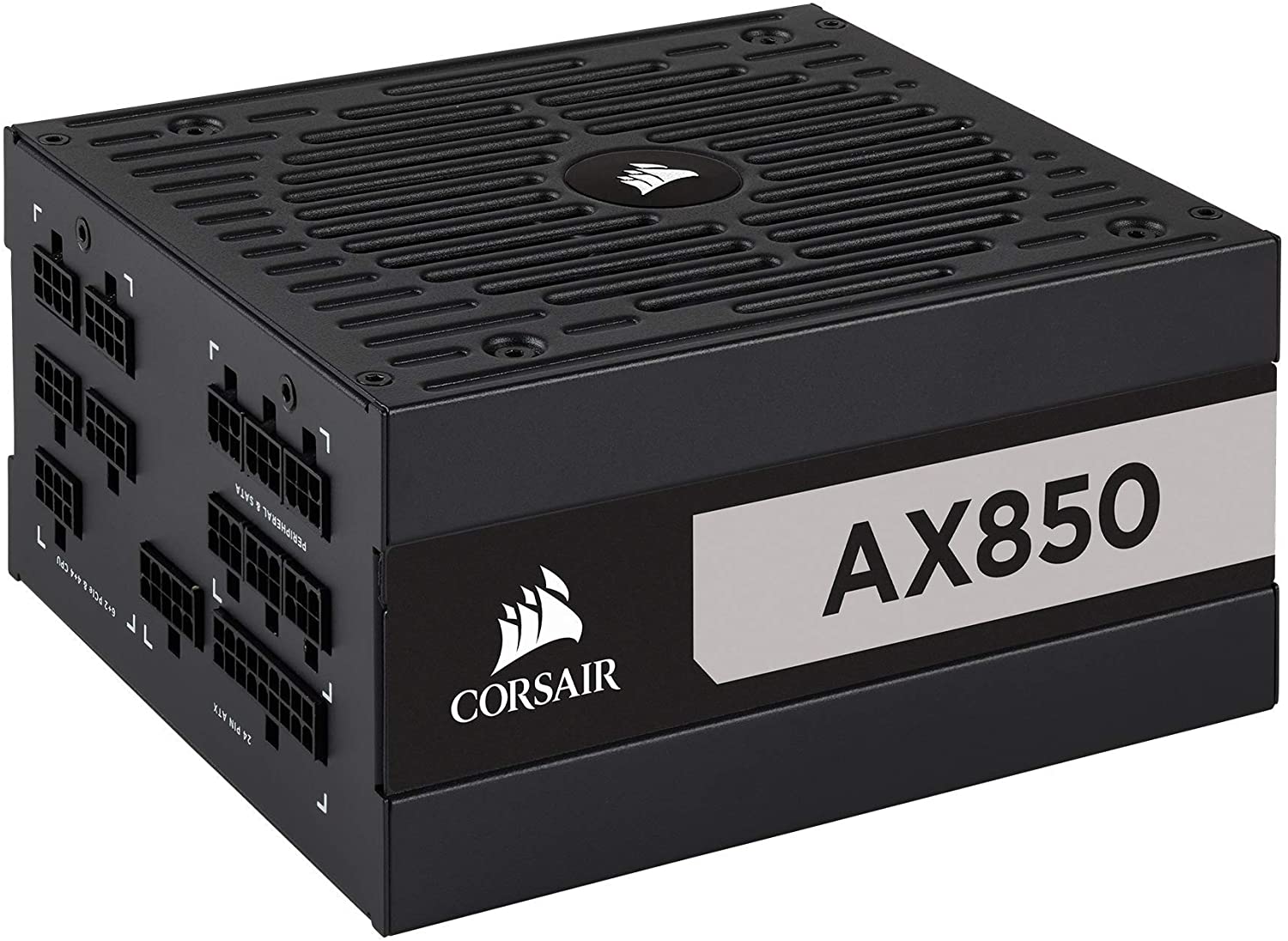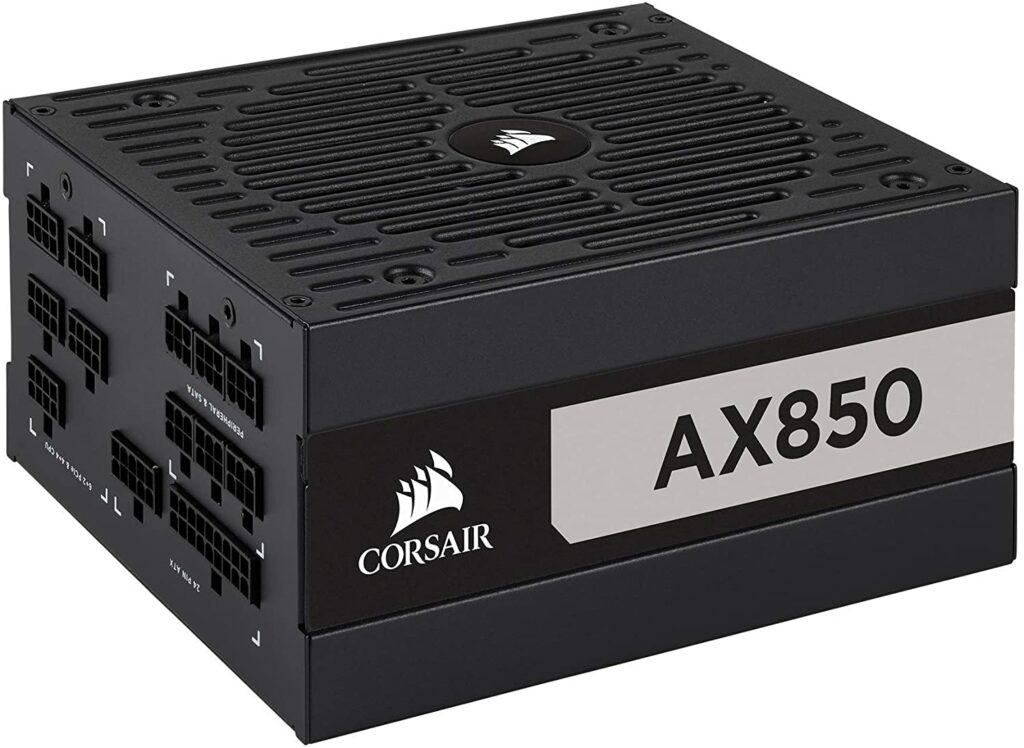 Greekgodx leverages the efficiency of the customizable AX 850 PSU to regulate his noise levels and wattage output.
First off, Greekgodx has the option of customizing the PSU to match his gameplay setup from the PSU's 3-color customizable magnetic side labels. Further, he can set the fans to work at Zero RPM for the much sought-after near-silent operations.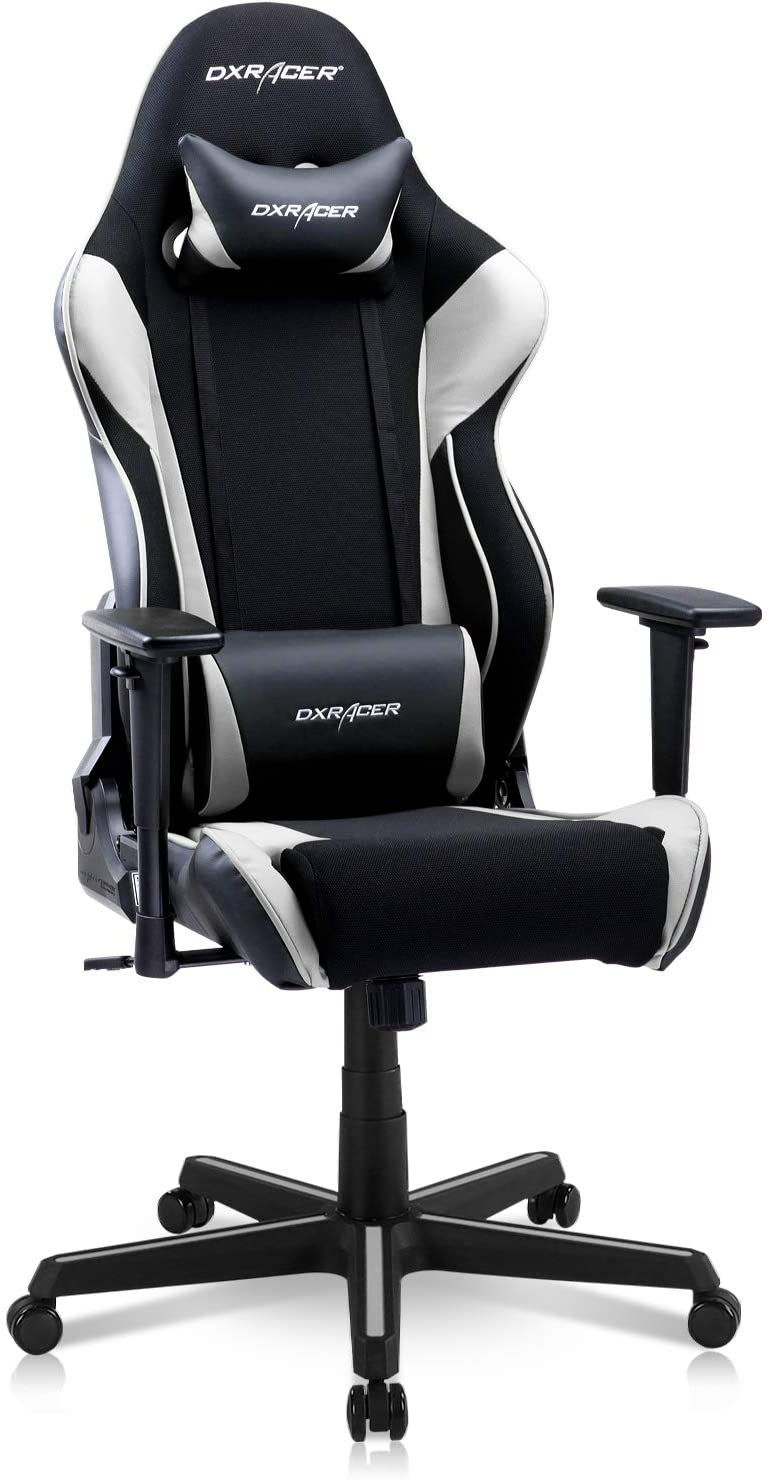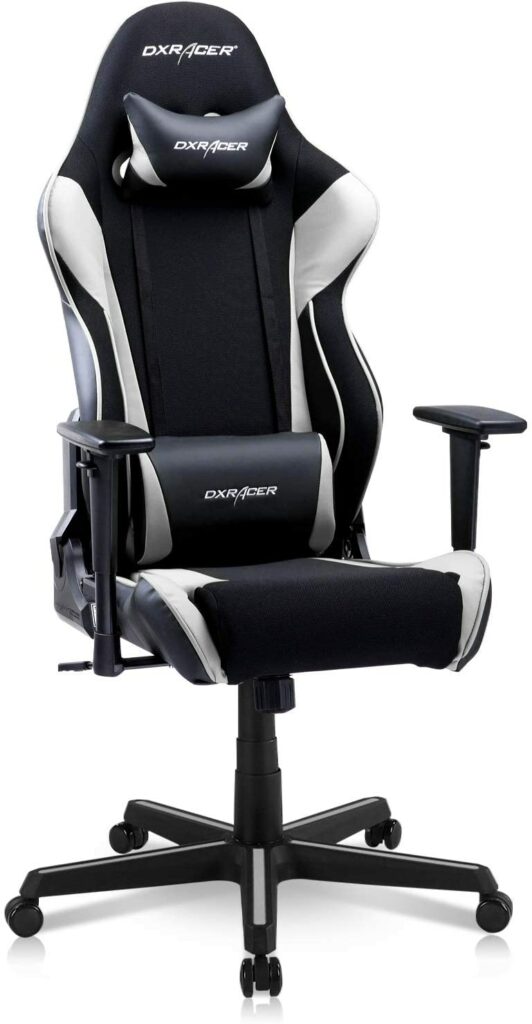 Greekgodx likes the DXRacer OH/RAA106 gaming chair. Considering its convenient package of features, he's made the right decision.
To begin with, this gaming chair is arguably one of the most comfortable ones available on the market. It features an ergonomic, high backrest (reclining) with a molding form to hold Greekgodx in position. In addition, there's a headrest pillow to maximize his comfort. Other provided features to enhance the latter include the adjustable armrests and height.
Thanks to its elastic leather cover, this chair for passionate gamers and streamers is also durable and stylish. Its unique, beautiful style allows it to fit in any gaming setup, no matter your décor preferences.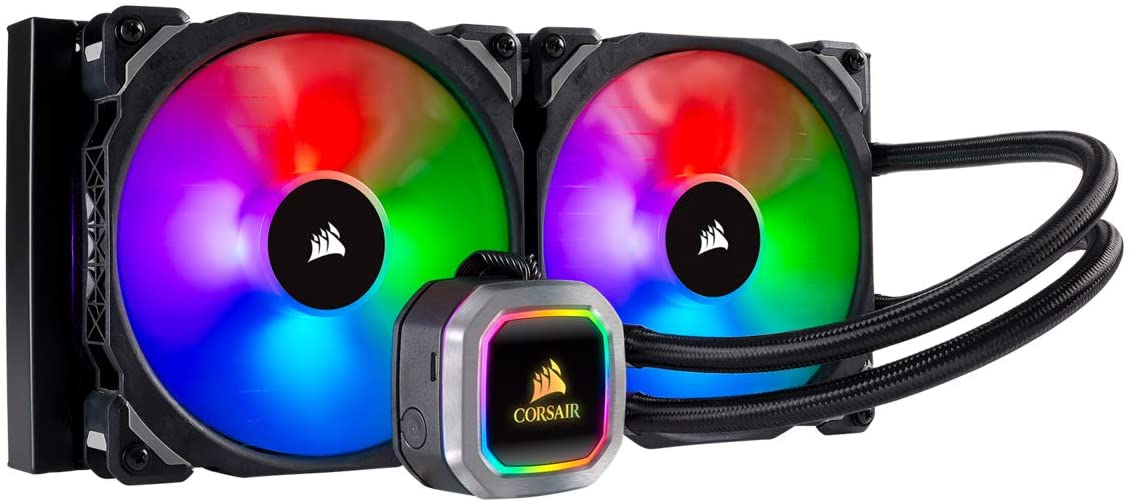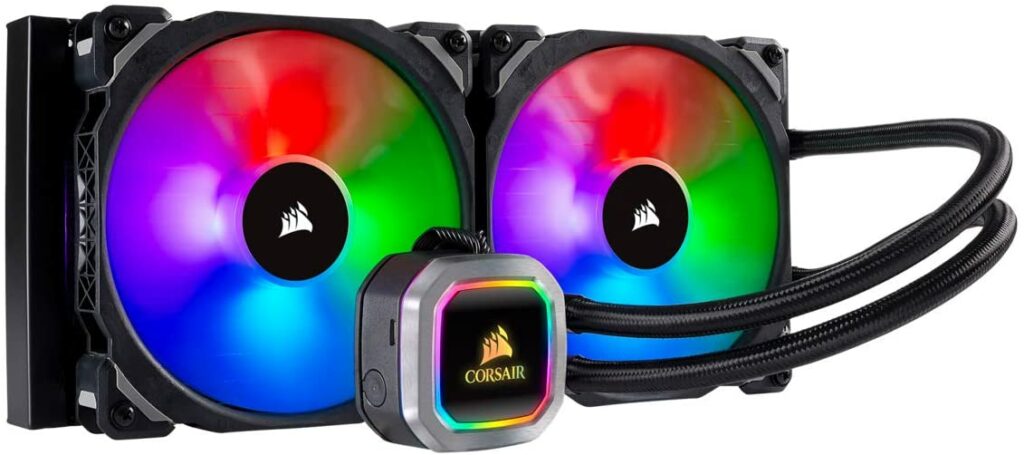 The Corsair H115i RGB Platinum is a fantastic choice for a CPU cooler. So it's not surprising that Greekgodx uses it.
Its 2 140mm ML PRO Series RGB PWM fans maximize airflow to deliver top performance.
In addition, this top-rated CPU cooler leverages CORSAIR iCUE software that gives you total control over the coolant temperature. Plus, you can effortlessly alter the pump speeds and fans.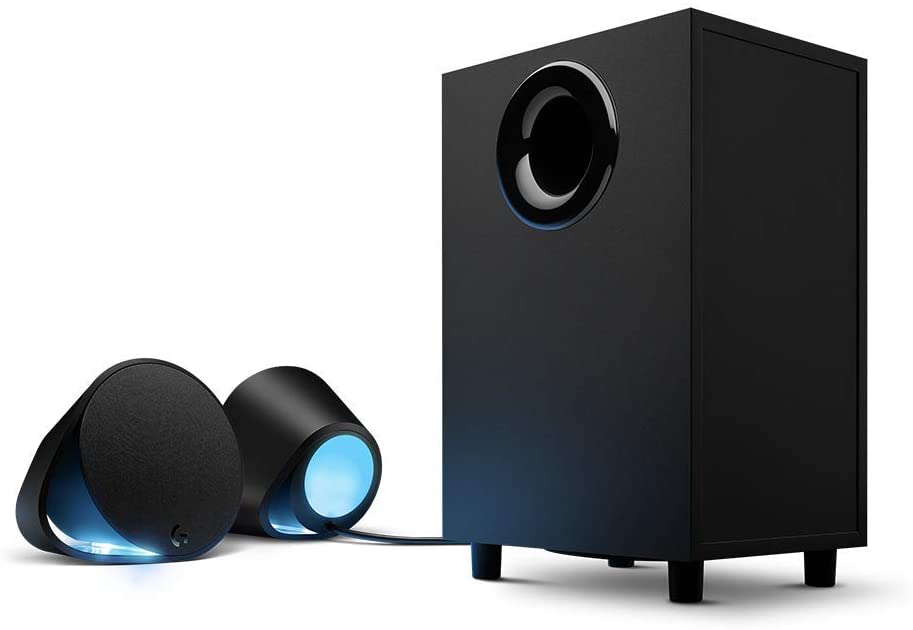 Greekgodx chose the Logitech G560 gaming speakers whose LIGHTSYNC RGB completely immerses him into the gaming world, leaving no room for boredom or distractions.
They come with 16.8M customizable colors to help you create your preferred lighting effects, depending on the mood you hope to set.
Feel free to use the G Hub to individualize your bass settings. You have to download the most advanced firmware and set it up.
The G560 also boasts Bluetooth connectivity to link to multiple sources at your convenience. And thanks to the Logitech Easy-Switch™, you can switch between one and four devices without any complications.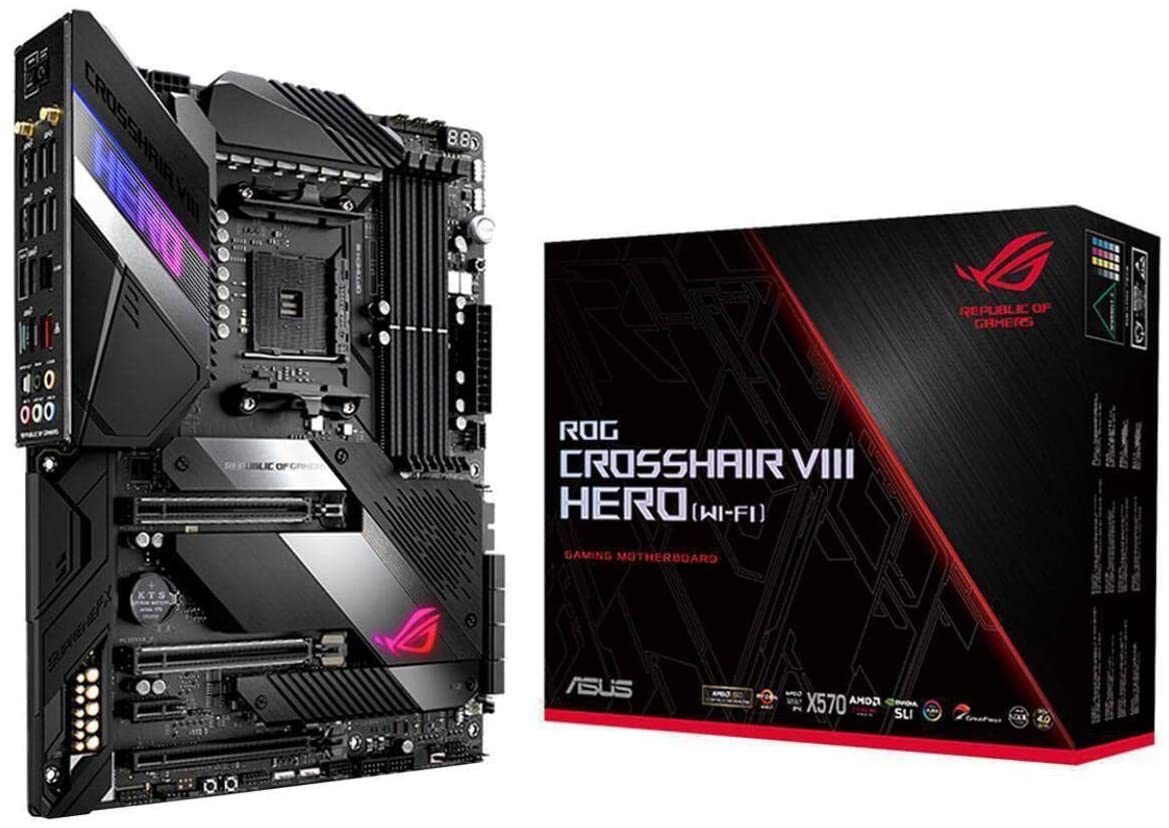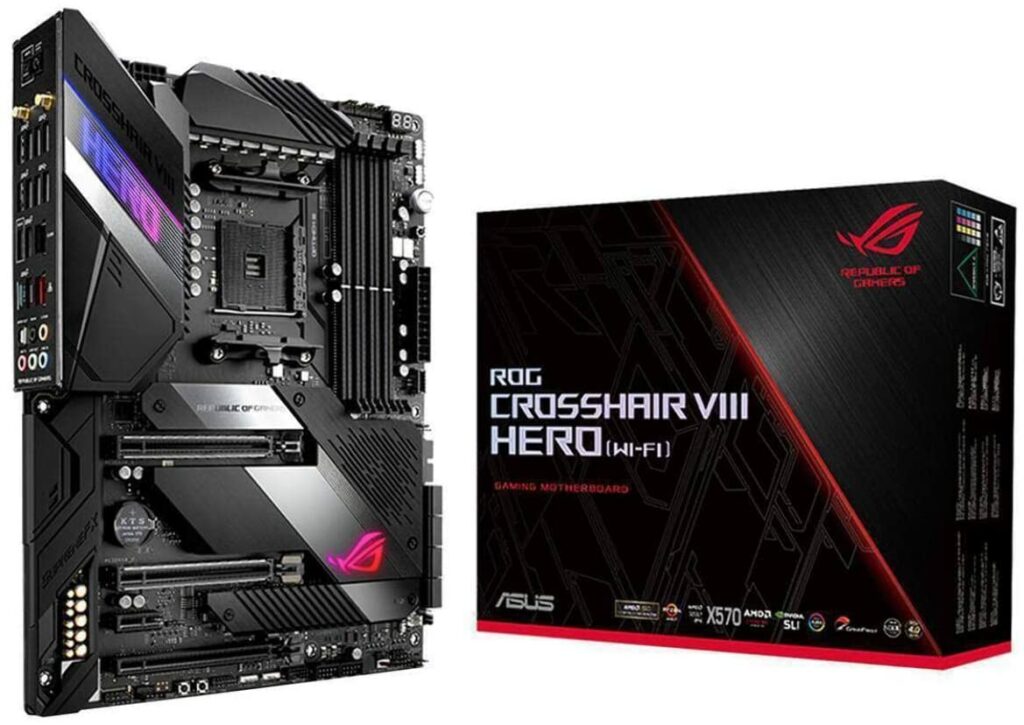 Countless video gamers, including Greekgodx, prefer the ASUS ROG X570 Crosshair VIII Hero (Wi-Fi) motherboard for its high-performance networking. This is aided by its onboard Wi-Fi 6 (802. 11Ax) combined with MU-MIMO support, GameFirst V software support, and 2. 5 Gaps Ethernet.
The ROG X570 Crosshair also offers 5-way customization and a DIY-friendly design to make installation easy and fast. In addition, its ROG SupremeFX S1220 works in tandem with the highly valued ESS® ES9023P to ensure Greekgodx's headsets receive high-fidelity audio for more satisfying gaming experiences.
This motherboard also delivers other handy features, such as reliable power delivery, an AMD AM4 socket, and a comprehensive thermal design.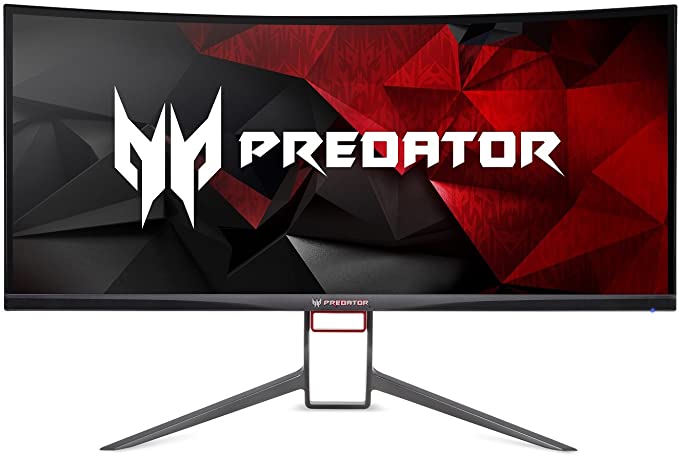 Greekgodx uses two gorgeous gaming monitors with 4K resolution and many other sought-after features. These include competitive-level refresh rates that deliver smooth motion and help him enjoy quality gameplay.
See also: Hafu Bio
Greekgodx's Family
Greekgodx has kept much about his romantic life to himself. However, word has it that he was dating another popular streamer and League of Legends enthusiast in 2017.
But they decided to part ways after a few months because their schedules were pretty tight, and they didn't spend a lot of quality time together.
Greekgodx hasn't addressed this rumor, so we can't confirm whether it's true or not.
As of writing, he's entirely focusing on his streaming career to reach greater heights.
Greekgodx's Net Worth and Career Earnings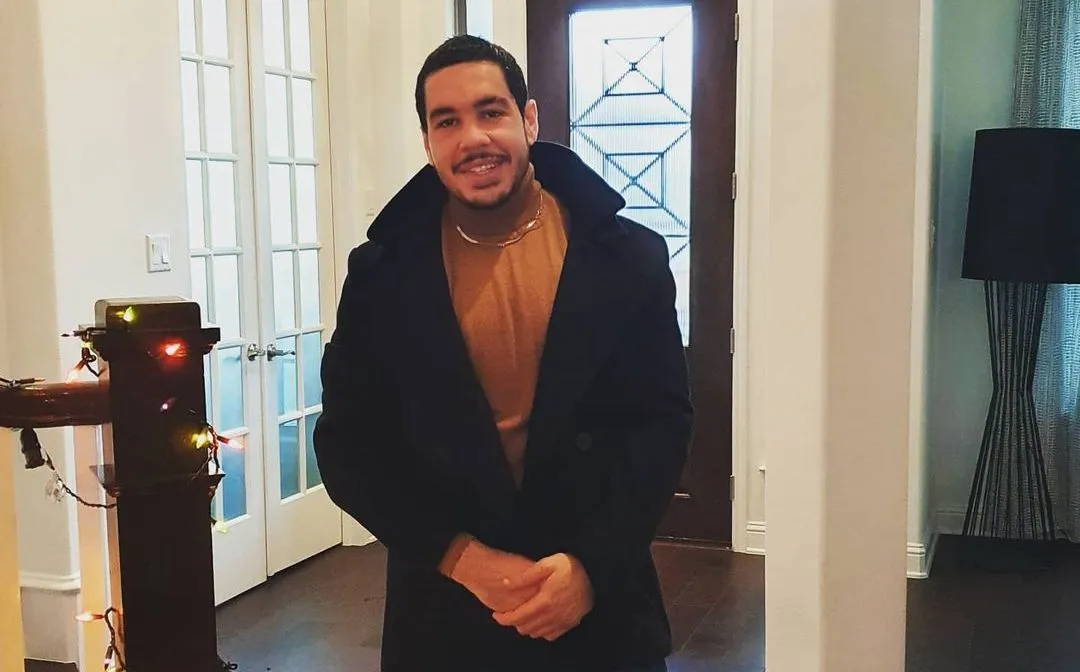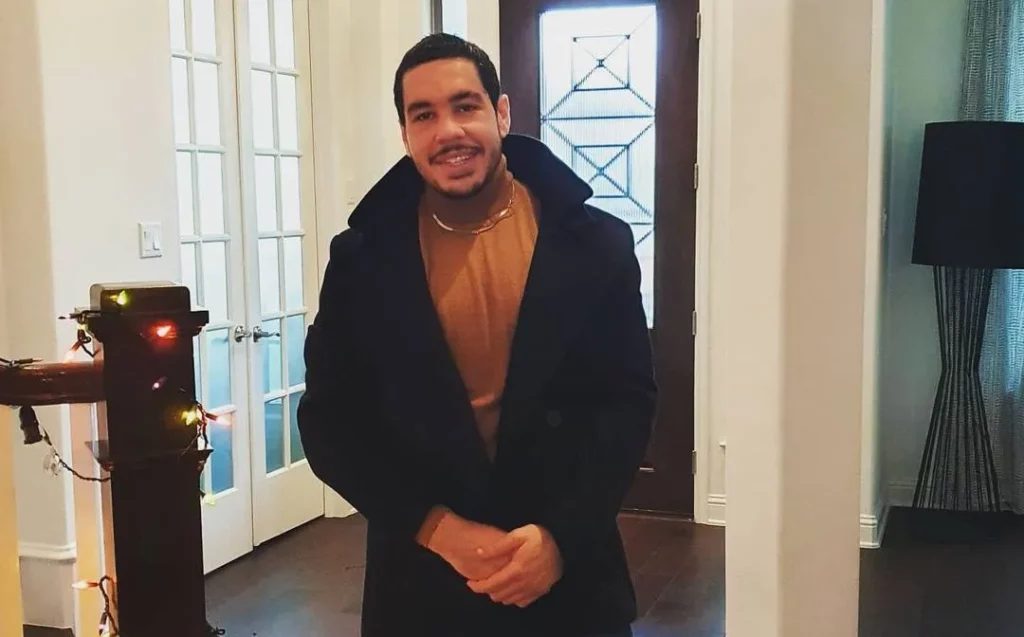 As of 2022, Greekgodx's net worth is estimated to be $2M, earned through these platforms:
Twitch
Greekgodx enjoys streaming on Twitch, a venture that has seen him rake in a decent sum. Most of his streams average between 15K and 40K views, and he already has 6,000+ subscribers. These, together with his donations and ad revenue, net him thousands of dollars monthly.
YouTube
Unlike many Twitch streamers, Greekgodx uploads more than just his stream highlights on his YouTube channel. He often shares walkthroughs, challenges, and other exciting content.
So far, his YouTube channel boasts 92,294,515 views. These could have earned a considerable sum in YouTube payouts.
Team SoloMid
Greekgodx has been streaming for TSM since early 2020. This distinguished esport organization pays all its creators a monthly salary. And even though he hasn't let us in on the amount he receives, it has played a part in determining his net worth today.
Greekgodx's Retirement and Post Professional
Greekgodx took a break from Twitch streaming in July last year but resumed a month later. Presently, details about his retirement or planned post-professional pursuits are unavailable. But we'll keep you updated if we catch wind of them.
Greekgodx's Merch
As of writing, Greekgodx doesn't have a merch store. But, you can still find plenty of Greekgodx-inspired merch availed by independent brands. Below, we've reviewed some of the top items available to narrow down your search and help you make the most convenient purchase decision.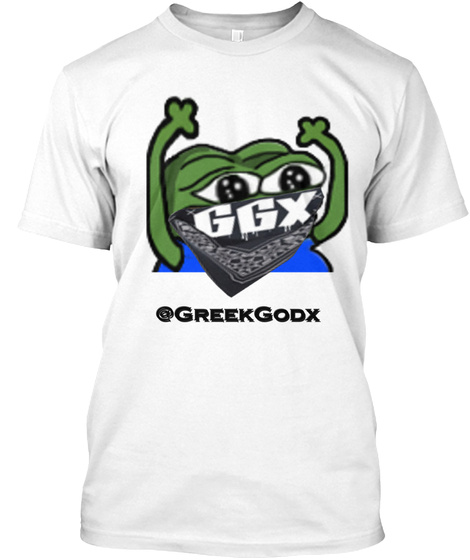 Check out this quality white Greekgodx-inspired tee designed by Ben. It's made from 100% cotton. So if you're hypoallergenic, it's precisely what you need in your closet. Plus, it enables you to enjoy maximum durability and convenience since this fabric can withstand countless washes.
In addition, Ben gives you multiple sizes to choose from, with the available options ranging from small to 5XL. This class tee is also unisex, which means it suits you regardless of your gender – all you need to be is a Greekgodx fan!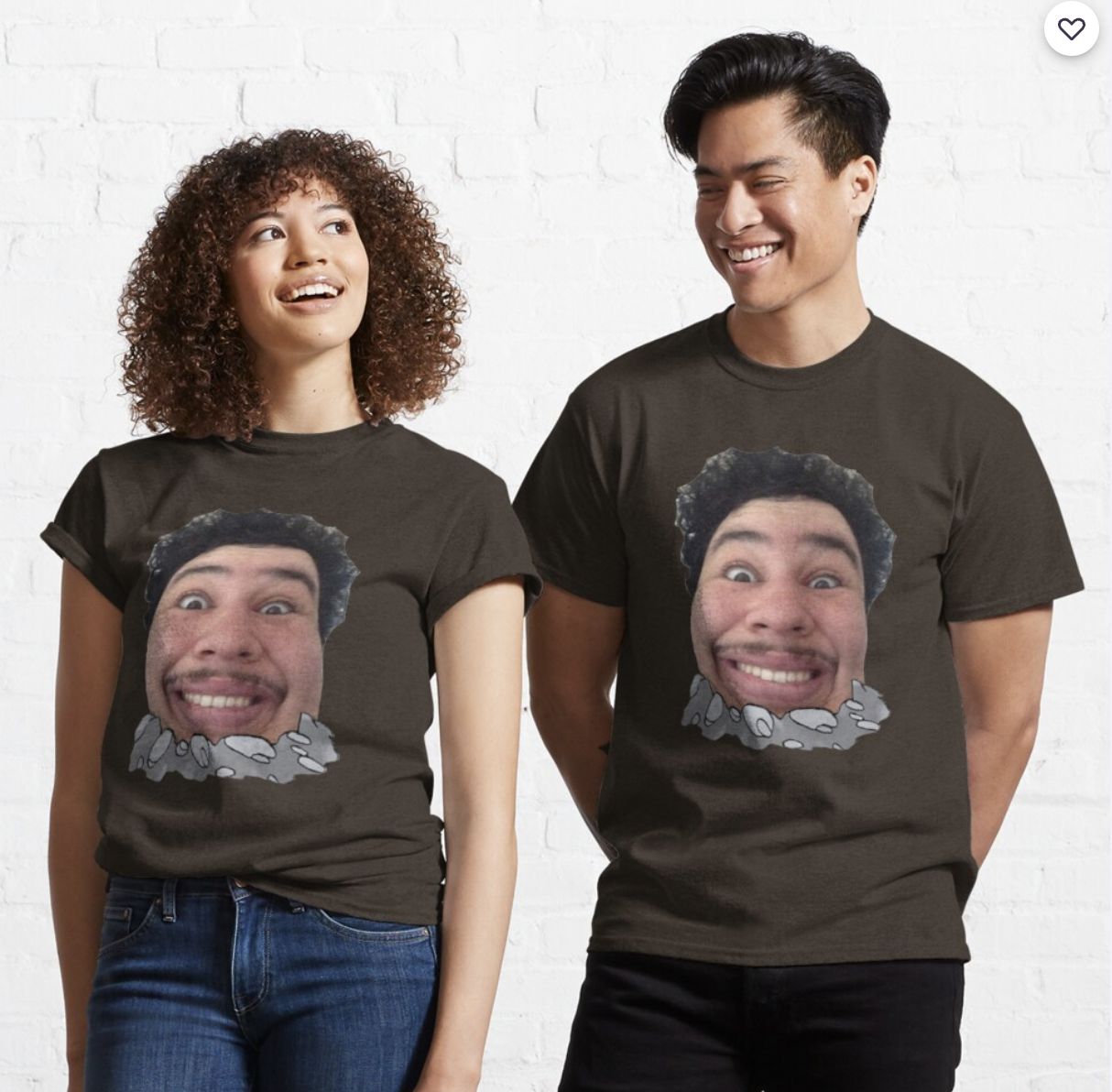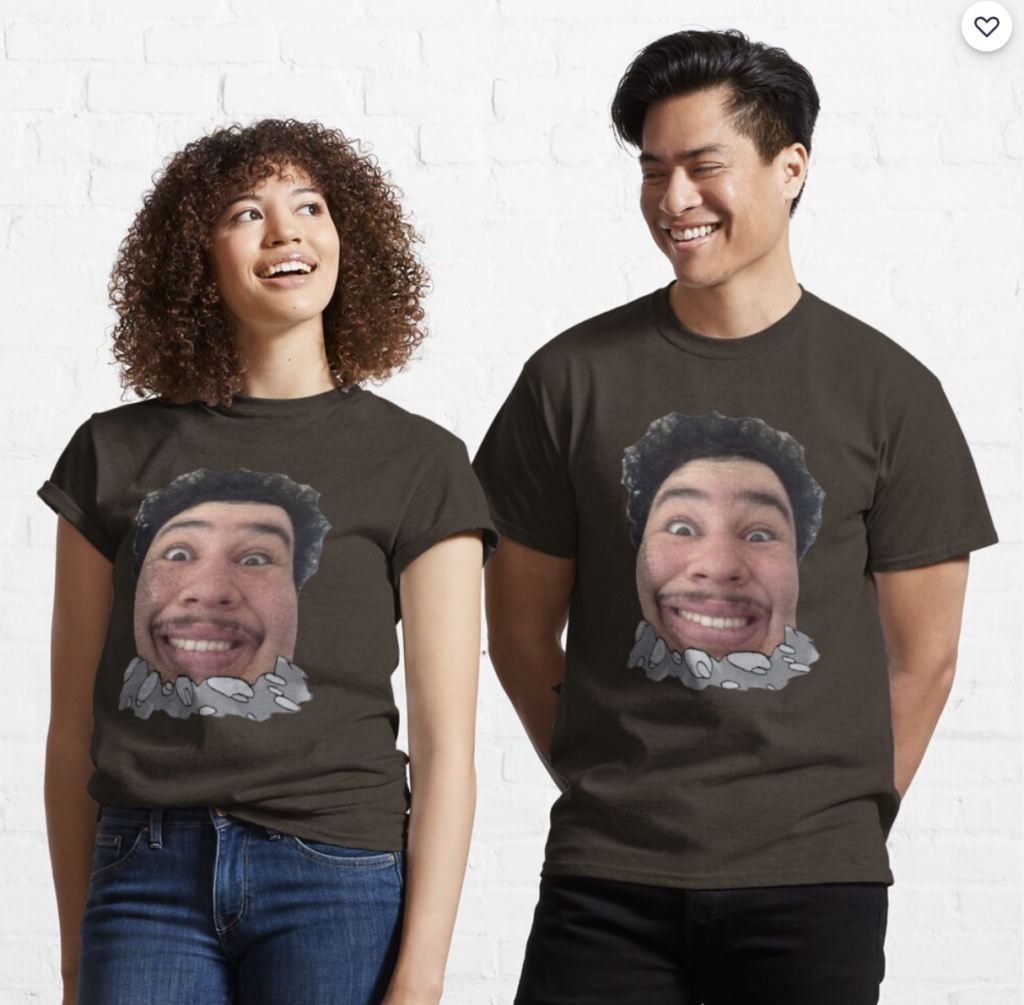 Consider this durable Greekgodx-inspired tee designed by Kamerdra. You can rock it with pretty much anything, ranging from your favorite pair of sweats to your fashionable denim skirt.
This tee's front comes with a funny Greekgodx print, but this is not the only great thing about it.
To begin with, this designer gives you countless colors to pick from, including bright tones such as white, red, and crème. And other darker options, which are forgiving of stains, are also available, including black, dark red, and brown.
Note that if you pick a solid-colored t-shirt, it'll come with 100% cotton, a durable, breathable, and super comfortable fabric.
What's even more convenient is this tee is available in more designs. For example, check out the Greekgodx Long Sleeve T-Shirt offered in black, white, dark blue, dark grey, cardinal, and heather grey.
Kamerdra also provides the Greekgodx Graphic T-Shirt, Greekgodx Baseball ¾ Sleeve T-Shirt, Greekgodx Tri-blend T-Shirt, and Greekgodx Premium Scoop T-Shirt.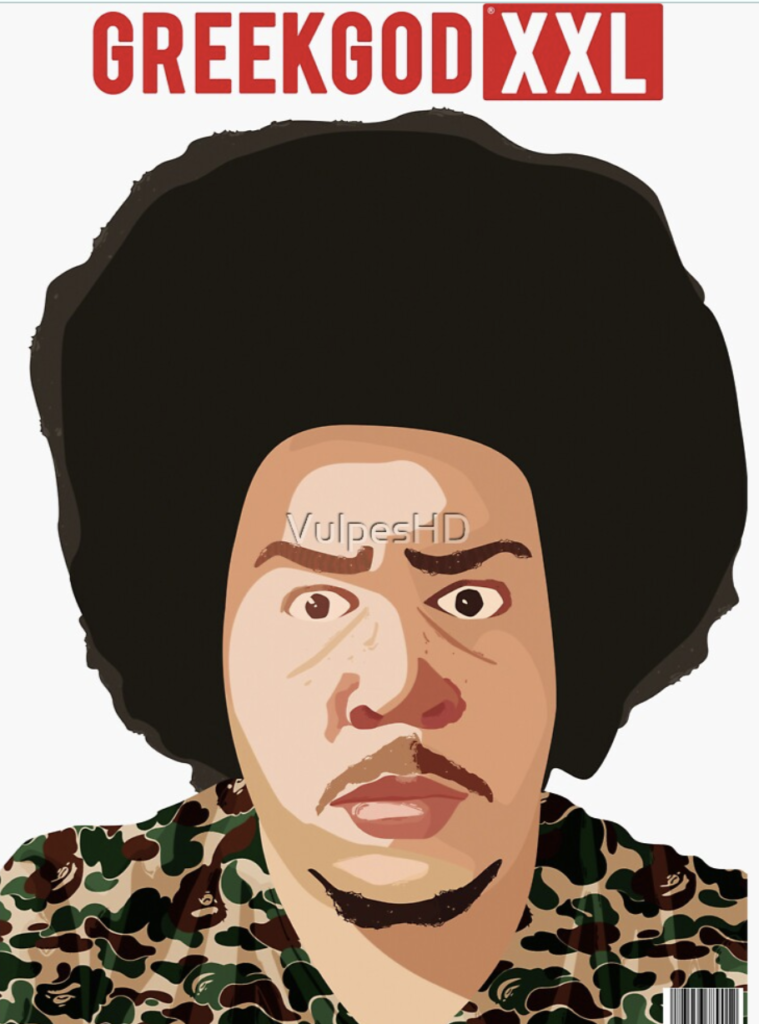 This designer avails it in four sizes, ranging from small to extra-large. Your best option boils down to your décor requirements or the item you want to personalize.
VulpesHD's sticker is available in a beautiful matte finish. Also, since it's water-resistant, you don't have to worry about spillage or moisture damage. And, its removability adds to its convenience since you can reposition it whenever it suits you.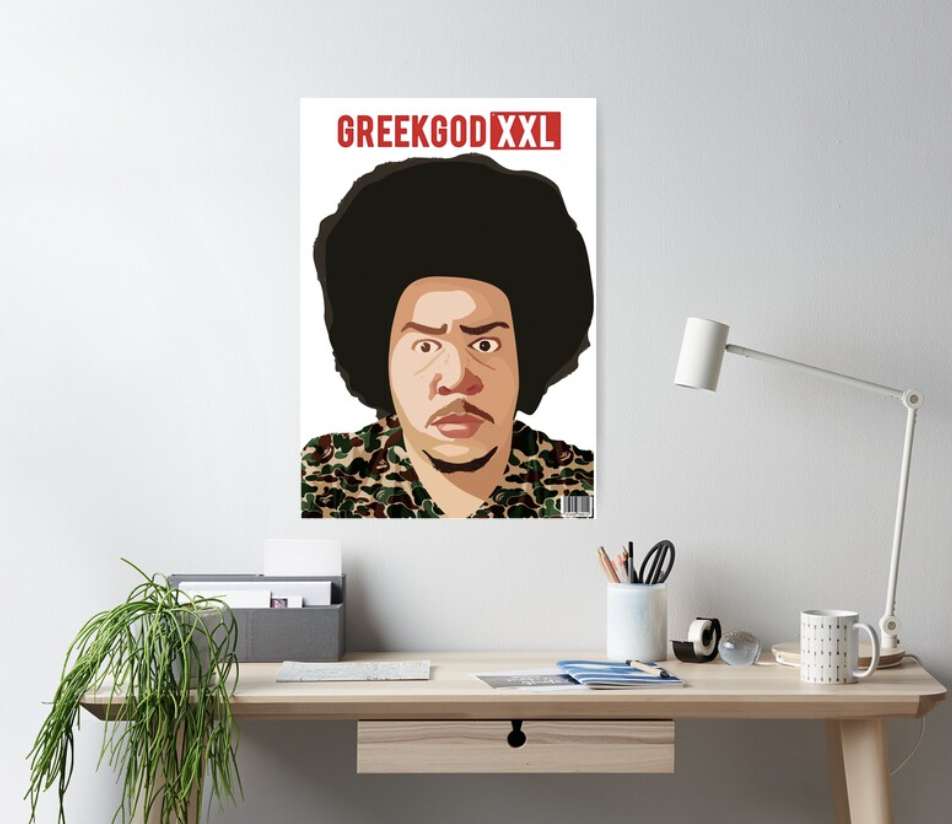 VulpesHD also offers this visually attractive Greekgodx-inspired poster that you can get to add life to your bedroom, office, or gaming room walls.
It comes with a semi-gloss finish. In addition, art pieces with semi-gloss finishes tend to be more durable due to their moisture resistance. And they're easier to maintain.
This poster features a 3/16-inch border that makes framing it a breeze. Unfortunately, it's only available in a small size, which might not suit all your decoration needs.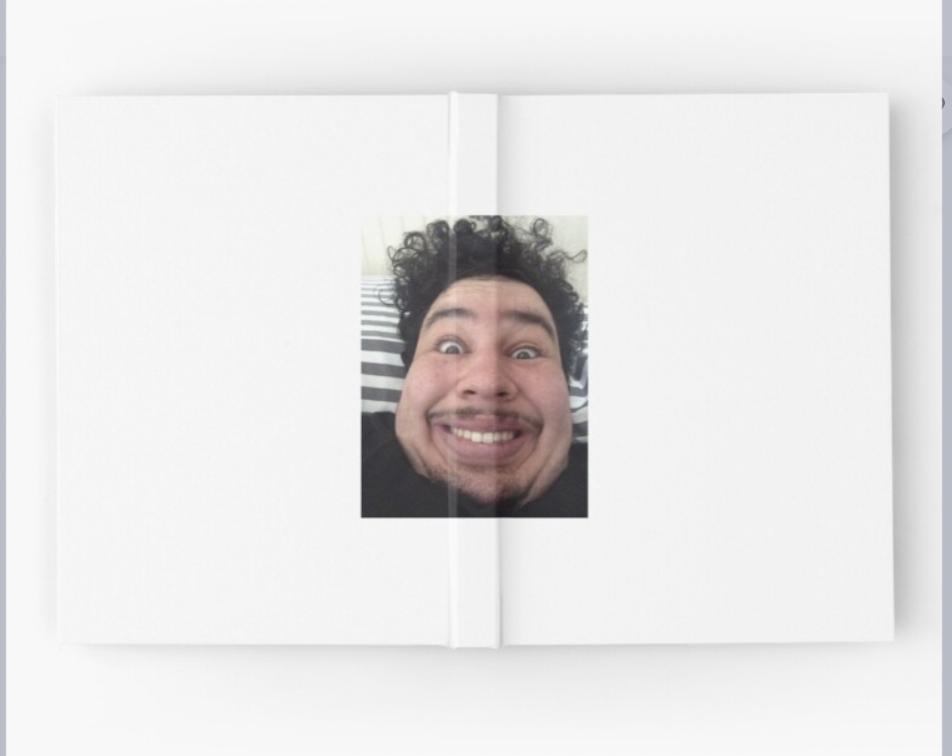 This GreekGodx-inspired journal offers you 128 ruled pages to utilize however you want. And there are also options with blank and graph pages.
This journal features a wraparound hardback cover that massively enhances its durability.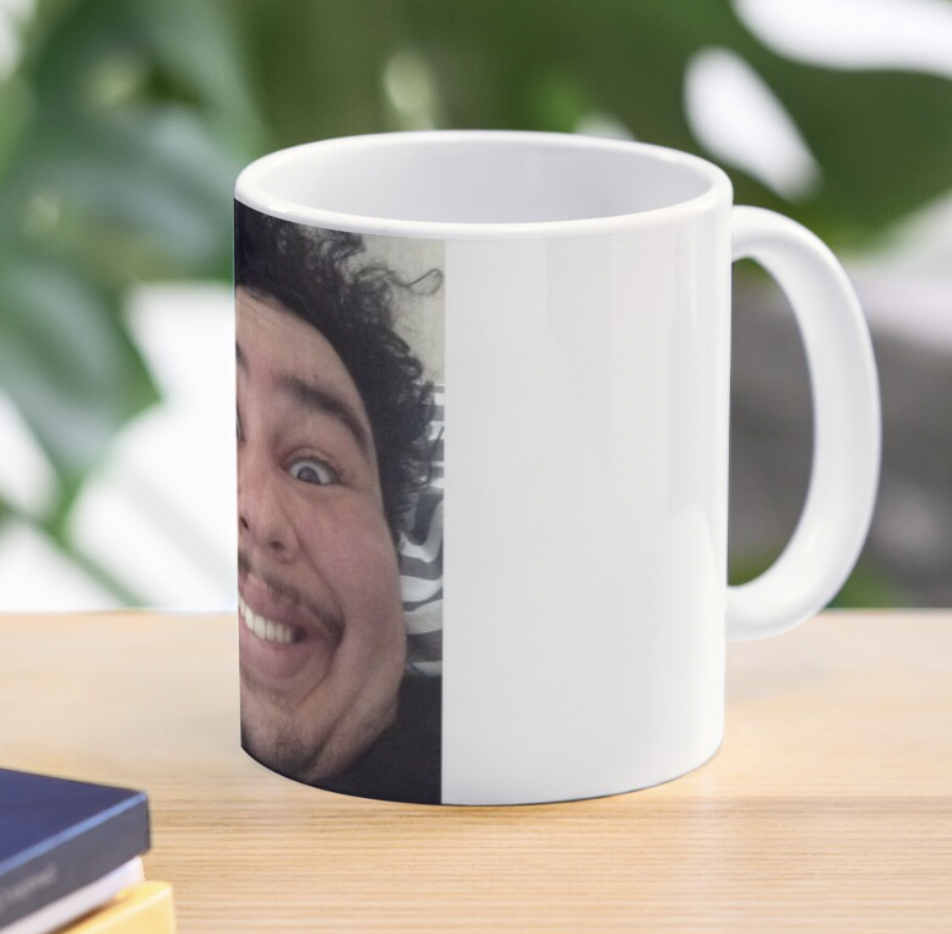 This mug is made from ceramic. This enables it to retain your drink's temperature, allowing you to enjoy it while it's still hot. Since it is dishwasher-safe, maintaining it will be easy.
Note that this mug can only hold 11 oz. of liquid. If you'd like a larger option, consider the Tall Mug, also availed by Bob Crack. It boasts impressive and can hold up to 12 oz. of water, tea, or coffee.
Frequently Asked Questions about Greekgodx
Question: Which is Greekgodx's favorite color?
Answer: Greekgodx's favorite color is white.
Question: What does Greekgodx do during his free time?
Answer: Greekgodx has several leisure pursuits, including playing basketball and working out.
Question: Did Greekgodx go by the name "Greekfishermanz"?
Answer: Yes. Greekgodx used the gamer tag "Greekfishermanz," which was inspired by his Greek heritage and love for fishing as a child.
Question: Is Greekgodx active on social media?
Answer: Yes. Greekgodx is extremely active on his socials, and he enjoys connecting with his countless fans.
Question: How often does Greekgodx stream?
Answer: Greekgodx streams several times a week for up to 8 hours per session.
Recommended Reads:
Research Citations
https://esportspedia.com/streamers/Greekgodx
https://www.twitch.tv/greekgodx/about
https://twitchtracker.com/greekgodx/streams