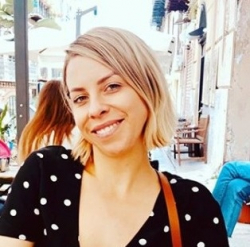 Latest posts by Jodie Chiffey
(see all)
Timothy "iiTzTimmy" An, sometimes referred to as Timmy, is a popular Twitch partner, YouTuber, and internet personality.
Free from the confines of a single game, iiTzTimmy is a multi-talented video gamer. He's adept at playing many titles, such as Apex Legends, League of Legends, Counter-Strike: Global Offensive, Valorant, Just Chatting, and Overwatch.
Like some highly acclaimed gamers dominating the scene right now, iiTzTimmy possesses insane in-game skills, and his impressive meme-making capabilities have enabled him to take things up a notch. Considering that we are a generation of meme junkies, he's winning!
If you're already enthralled by this internet personality, read this iiTzTimmy bio to the end. It's a deep dive into his personal and professional life to helping you grasp why he's now a significant figure in the internet community.
iiTzTimmy's Bio Facts
Real Name
Timothy An
Birthdate
April 19, 2000
Birthplace
California
Nicknames
iiTzTimmy
Height
6 feet 8 inches
Nationality
American
Zodiac Sign
Aries
Siblings
iiTzTimmy has a brother and a sister
Children
None
Girlfriend
Aline
Games Played
Apex Legends, Counter-Strike: Global Offensive, Just Chatting, Valorant, Golf With Your Friends, League of Legends, Overwatch, etc.
Net Worth
Social Media
Twitch: iiTzTimmy, YouTube: iiTzTimmy, Twitter: @iiTzTimmy, YouTube: Timmy An
Awards
None
Last Updated
April 2022
iiTzTimmy's Birthplace and Early Life
iiTzTimmy was born in the Bay Area, San Francisco, on April 19, 2000. He moved to Texas with his family when he was only 5.
iiTzTimmy has two siblings – a brother and a sister. His family members are seemingly close, and he's even posted some pics of his parents' get-togethers on Instagram.
iiTzTimmy wasn't particularly enthusiastic about formal education. The high school he went to is still a mystery. And in college, he was complacent with the Cs and Ds he took home at the end of most semesters, unlike some students who were utterly disappointed if they didn't score all As.
Several failing classes prompted him to quit his higher studies to focus his energies on what resonated with his heart; full-time video gaming and streaming.
When iiTzTimmy told his parents about his decision, they were disheartened at first. No one is thrilled to hear that their kid is dropping out of school to deal with the uncertainty of building a career online. But eventually, they agreed to support his dream.
How Did iiTzTimmy Get Started Gaming?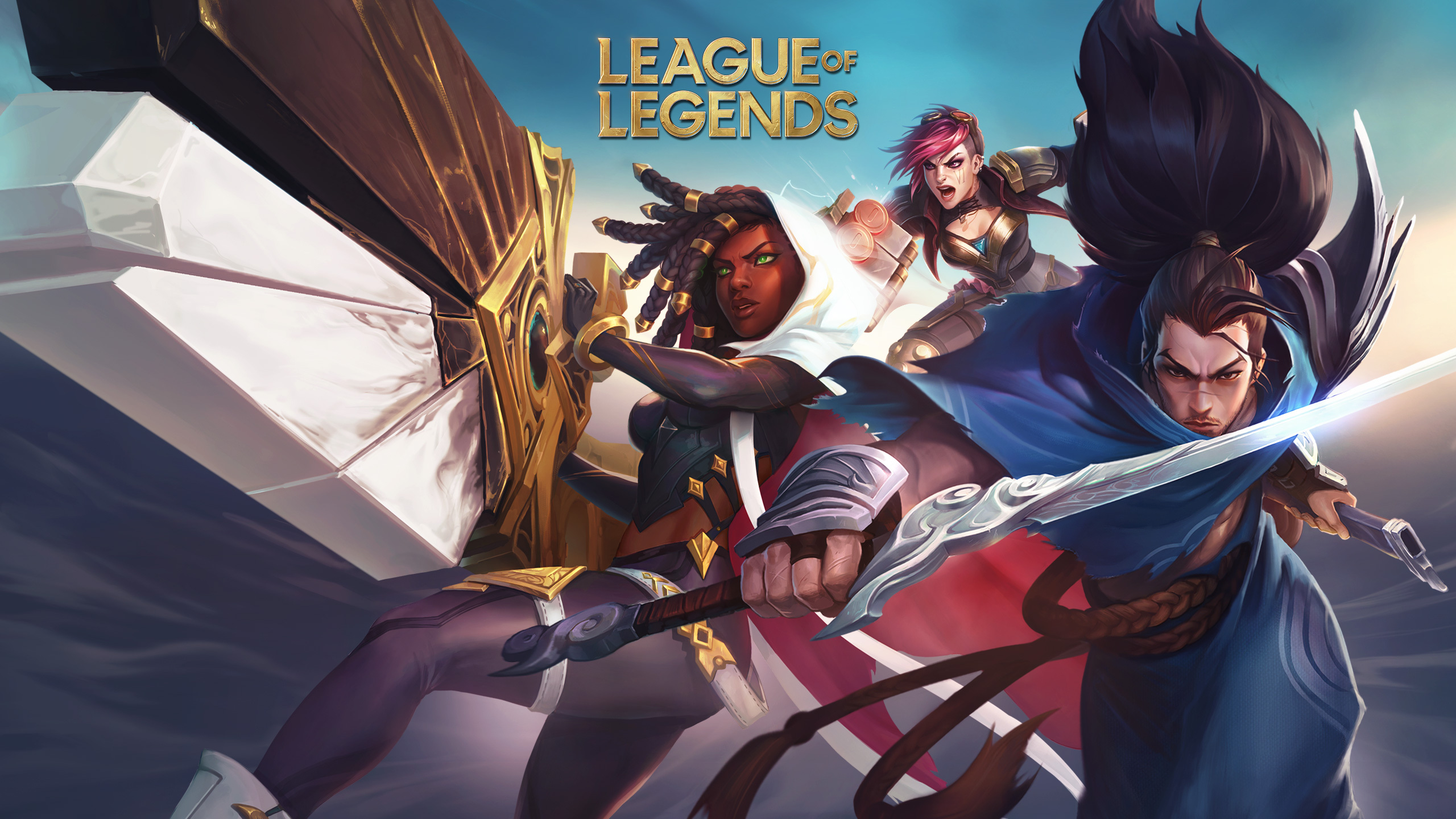 At about 5, iiTzTimmy was already playing video games with his elder brother, favoring titles such as Maple Story and Soldier Front 2.
As iiTzTimmy grew older, he begged his brother to create a gaming account for him so that he didn't have to use his' every time he wanted to play. This made it easier for young Timmy to hone his skills and explore other titles, including those of a more competitive nature.
Sooner than later, iiTzTimmy stumbled upon League of Legends (LoL) in its third season. He wasn't just trying out this game – he was wholly consumed with it. His passion for LoL was so high that he could barely concentrate in class. Yet, it wasn't enough to quench his thirst for video games.
With time, he played other esports such as CS: GO, Realm Royale, and Minecraft. But it was Apex Legends that won his favor. And this game has been closest to his heart since he discovered it.
Notably, while iiTzTimmy was discovering as many video games as possible, he learned from other pro gamers (mainly Michael "Shroud" Grzesiek) on YouTube. He enjoyed watching them play, engage their fans and deliver top-tier entertainment. And someday, he wanted to join their coveted league.
iiTzTimmy's Professional Gaming/Streaming Career
In August 2019, iiTzTimmy joined Twitch. But things weren't that great at first as his channel wasn't garnering many views. But it started veering towards 'success' as soon as he began streaming Apex Legends.
The gaming community began to notice him, and his popularity massively surged within months. By the end of that year, he became a Twitch partner.
And this was not his only victory.
Popular Apex Legends streamers began inviting iiTzTimmy to game with them, including Aceu and Diegosaurs. He even met his idol, Shroud.
Golden Guardians also signed him as one of their content creators, a position he held until December 2020.
iiTzTimmy's Videos
Here's an 8-minute video of professional Apex Legends player ImperialHal watching iiTzTimmy play their favorite game and acknowledging that he's a god. It's a huge deal because ImperialHal also ranks among the best esport athletes.
As this video progresses, iiTzTimmy displays flawless aim. Plus, he's in complete control of the game, smashing his opponents each time the opportunity arises.
Check out this highlight of iiTzTimmy's famed 54-hour Apex Legends stream that saw him earn the admiration of everyone in the gaming community. Streaming continuously for over two days is a feat most gamers deem unattainable, but he did it, sacrificing tons of things, including his sleep.
This video takes us through his advancement as he moves from the Bronze to Apex Predator tier. It's impressive how he keeps his cool and is 100% immersed in the game despite sleep deprivation. Still, he has the energy and time to make perfect shots while chatting with his fans and teammates, all of whom are awed by his focus.
IiTzTimmy's Gaming Setup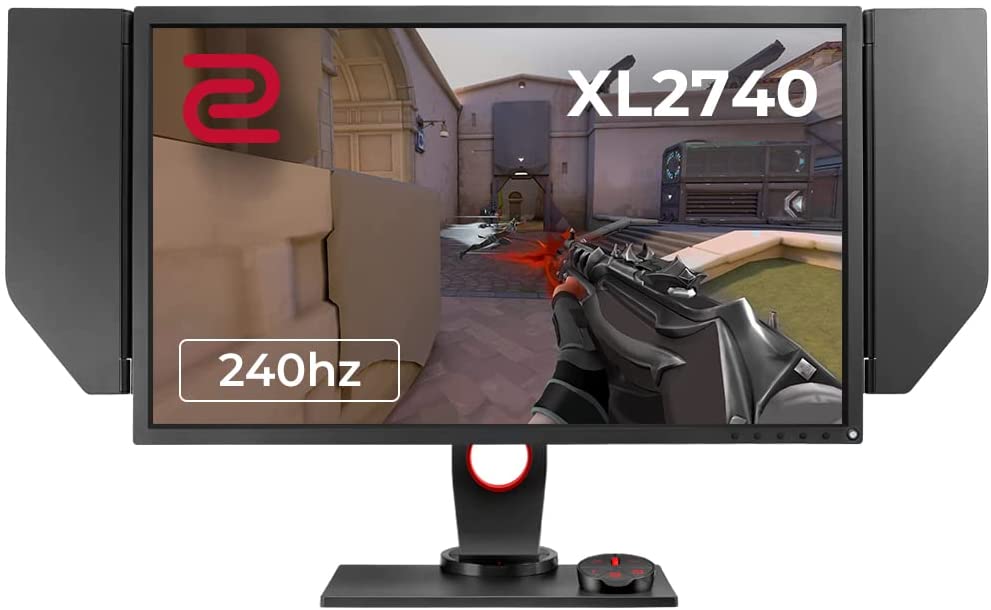 Using this monitor, iiTzTimmy can refresh his display at 240Hz and a response time of 1ms (GTG). Besides this, he gets a clear view of the game as the monitor's brightness stands at 320 cd/m2 and 0.311mm pixel pitch.
All the monitor's specifications give iiTzTimmy the image clarity necessary to catch the goings-on in the game without straining.
Also, the screen size is big enough to make the images clear. The Black eQualizer, which is a feature in this monitor, allows iiTzTimmy to make darker scenes in the game a bit lighter to see clearly.
The monitor has a Color Vibrance feature that makes the overall imagery better viewed on the screen. It weighs only 19Lbs, making it easy for iiTzTimmy to move around as necessary. Also, the monitor is G-Sync and FreeSync compatible.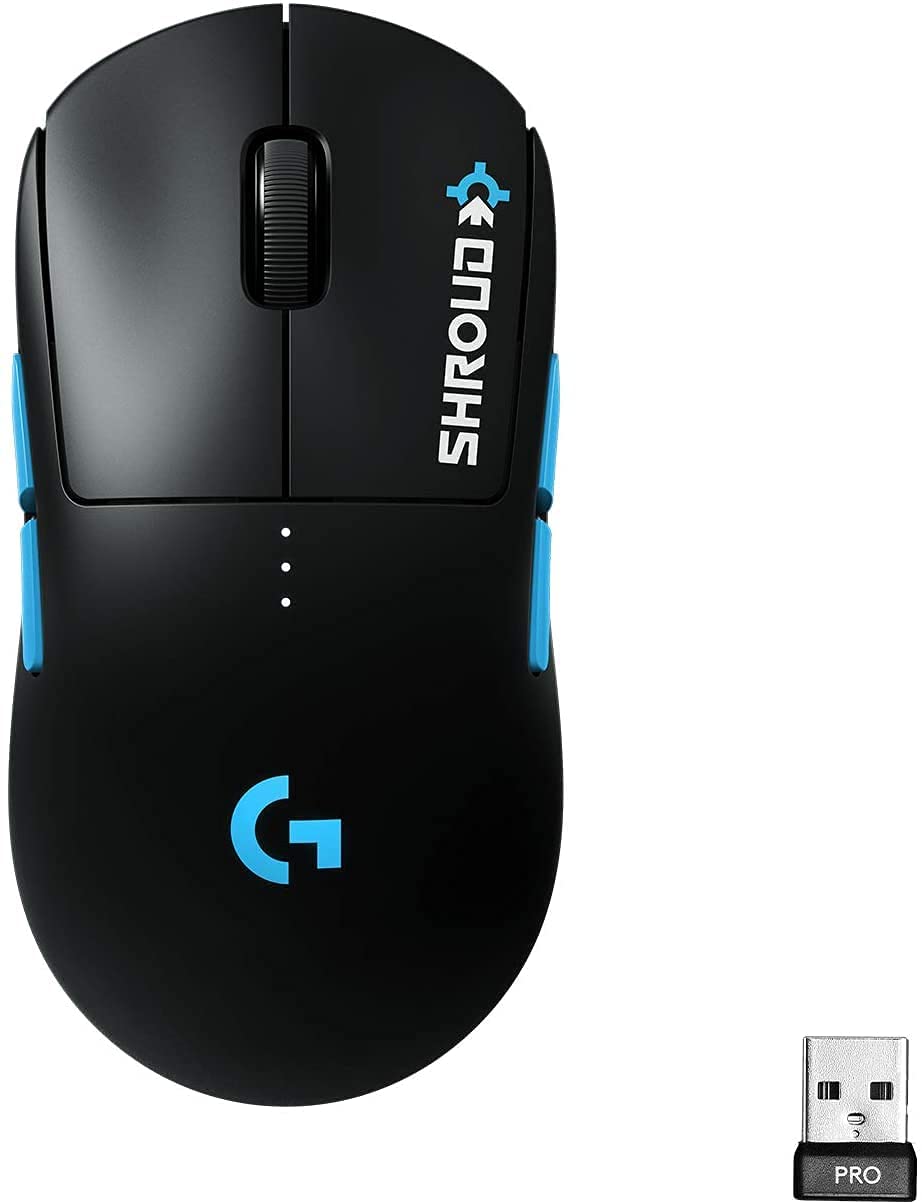 This mouse is ergonomically designed and it, therefore, enables iiTzTimmy to be relaxed when playing.
The mouse has an extra four buttons on either side, and iiTzTimmy has been seen adjusting the mouse's functionality on these buttons in the heat of the game.
The mouse has a 40G maximum acceleration, also, it has a polling rate of 1000Hz with a 1ms report rate which makes iiTzTimmy highly precise.
The mouse's sensor is a 25K hero whose range is an impressive 100 – 25,600, and it has a clickable scroll wheel to reduce the number of finger movements iiTzTimmy has to make while in the heat of a game.
It is light, weighing only 79g, and it is just the right size to fit the hand; the mouse comes in different colors, so iiTzTIMMY can choose the one that agrees with his mood to make him even more effective in the game.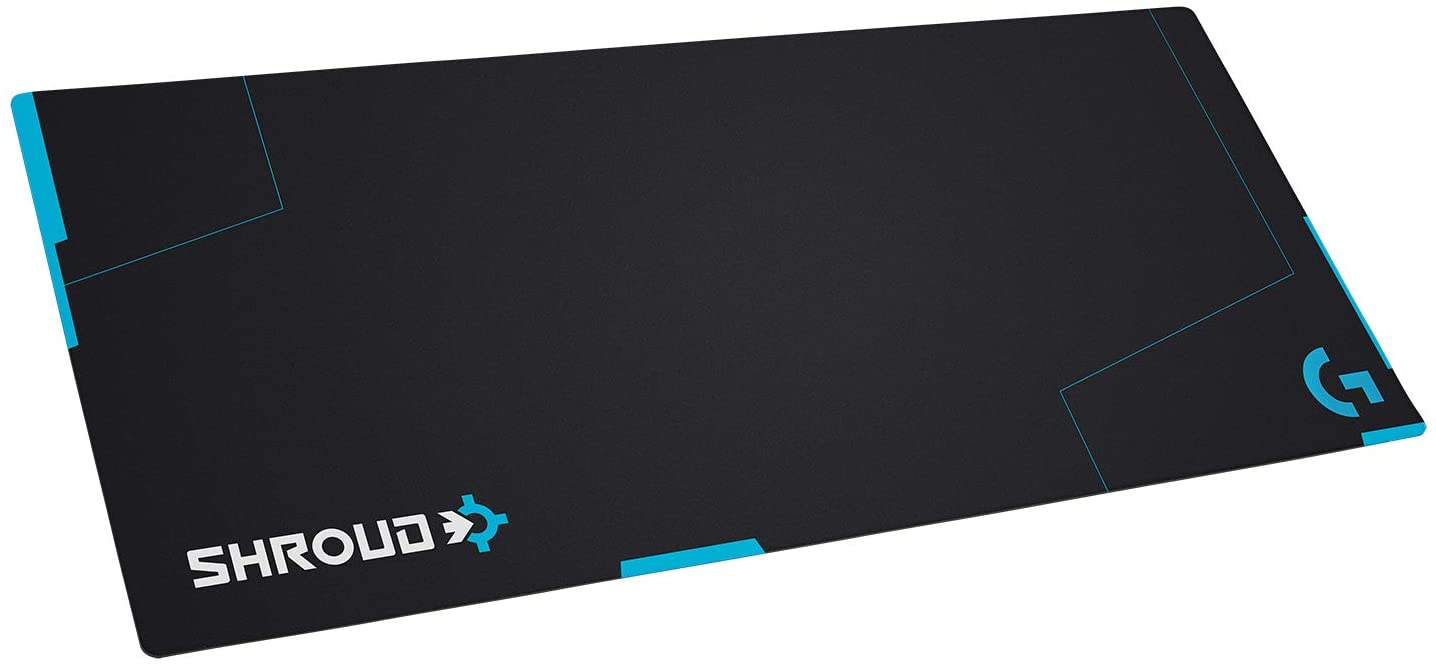 The G G840 mouse enables iiTzTIMMY to get the best possible sensor imagery. He never has to move the mouse twice to accomplish a task; a vital convenience for the effective execution of games.
The mousepad's surface is even because being uneven would negatively affect the flow of iiTzTimmy's game.
The mousepad has a rubberized base that gives it a grip on the desk; thus you never see iiTzTimmy moving his other hand from the keyboard to hold the mousepad down as he moves the mouse.
The precision and speed necessary to play the game at the level at which he plays it can't be supported by a mouse on the move.
Further, the pad's surface area is big enough for him to move the mouse easily. It is 42 x 7.5 x 7.5 cm.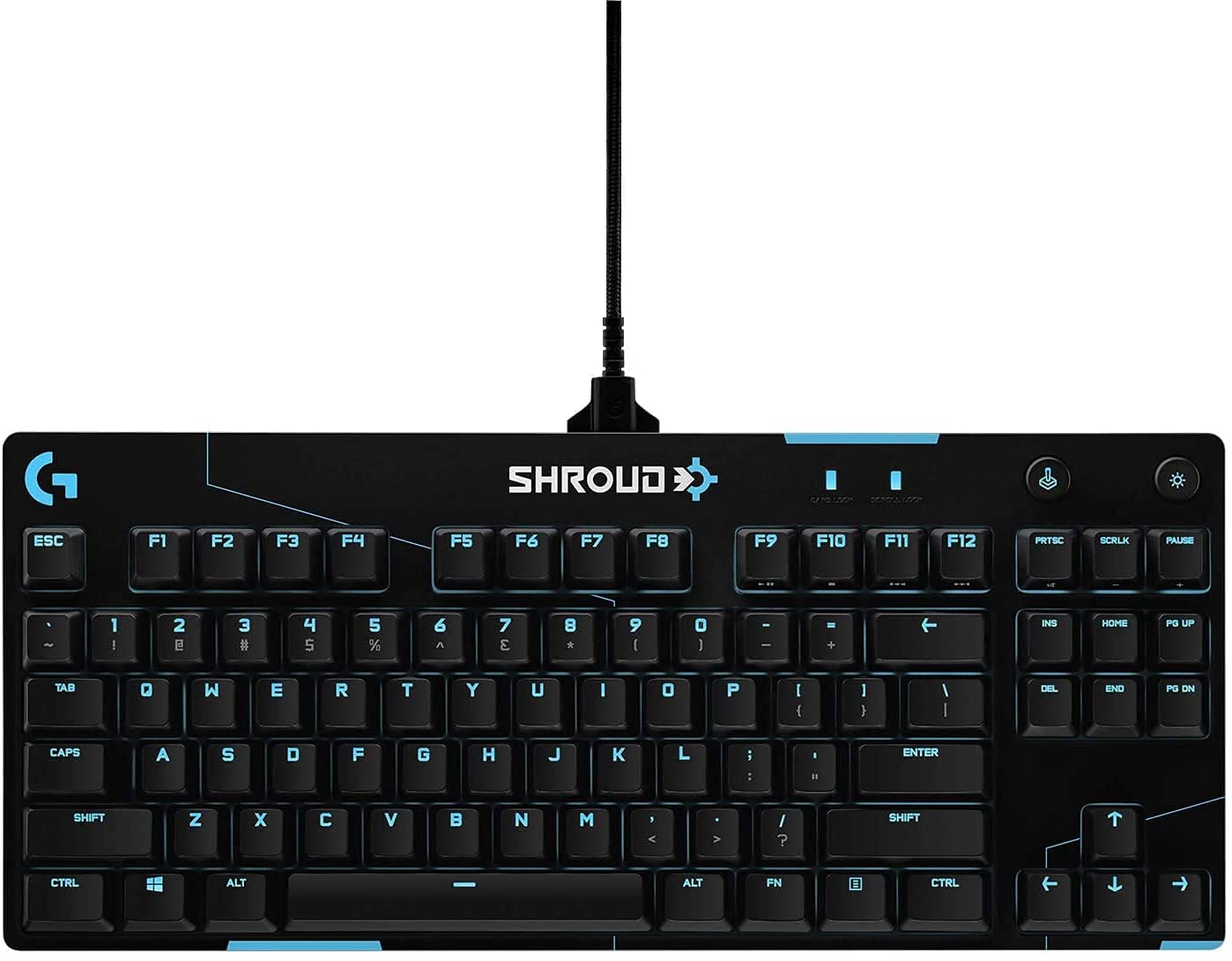 iiTzTimmy's keyboard is a newer version of the G Pro. The shroud keyboard is the sharpshooter, and iiTzTimmy makes good use of its precision.
The keyboard has an actuation point of 50G and 1.9mm. It has a total travel distance of 4 mm. It has a gaming lock key button at the top, and it also allows you to adjust the brightness of your screen using a button located on top of it.
Its dimensions are 2.4 x 36.1 x 15.3 cm. the keyboard comes with Micro USB cables that are easy to secure for easy transportation of the keyboard.
This is handy for iiTzTimmy since, as a professional esports man, he needs to take his equipment wherever he goes.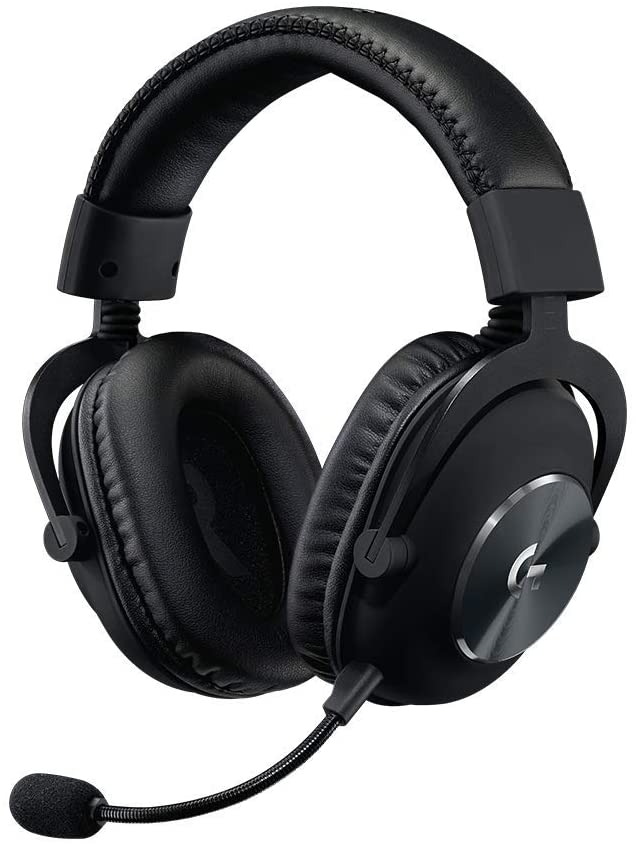 The headset iiTzTimmy uses has an aluminum fork and a steel headband. It makes iiTzTIMMY look like the professional he is when he perches it on his head.
It has advanced Pro-G drivers, 50mm. These features give iiTzTimmy clear, unadulterated precise sound.
The headset's mic has a 6mm element whose frequency response has a lower signal-to-noise ratio, and the sensitivity is also higher than common elements.
Its drivers, which you can download from the Logitech website, allow for the provision of onboard memory that enables iiTzTIMMY to save his pro tunes sound settings for a tournament.
The headset has inline controls through which the gamer can change the speakers' volume or mute the mic as the need may be. iiTzTimmy doesn't need to worry about voice input or output quality because this headset isolates noise up to 16 decibels.
The drivers further provide a frequency response range 20-20000Hz for the nominal impedance.
This microphone responds to a wide range of frequencies, and it doesn't alter iiTzTimmy's voice owing to its highly detailed profile.
It has an air suspension shock which plays a vital role in keeping the mechanical noises he is likely to have in the studio at bay. The suspension shock prevents iiTzTimmy's breath from getting in the way of effective communication by filtering it out.
The microphone's construction allows for the uniform capture of sound regardless of the angle from which iiTzTimmy is speaking into it.
This reduces the need for him to concentrate on the mic but focus on the screen and the game without reducing the quality of voice input into the game.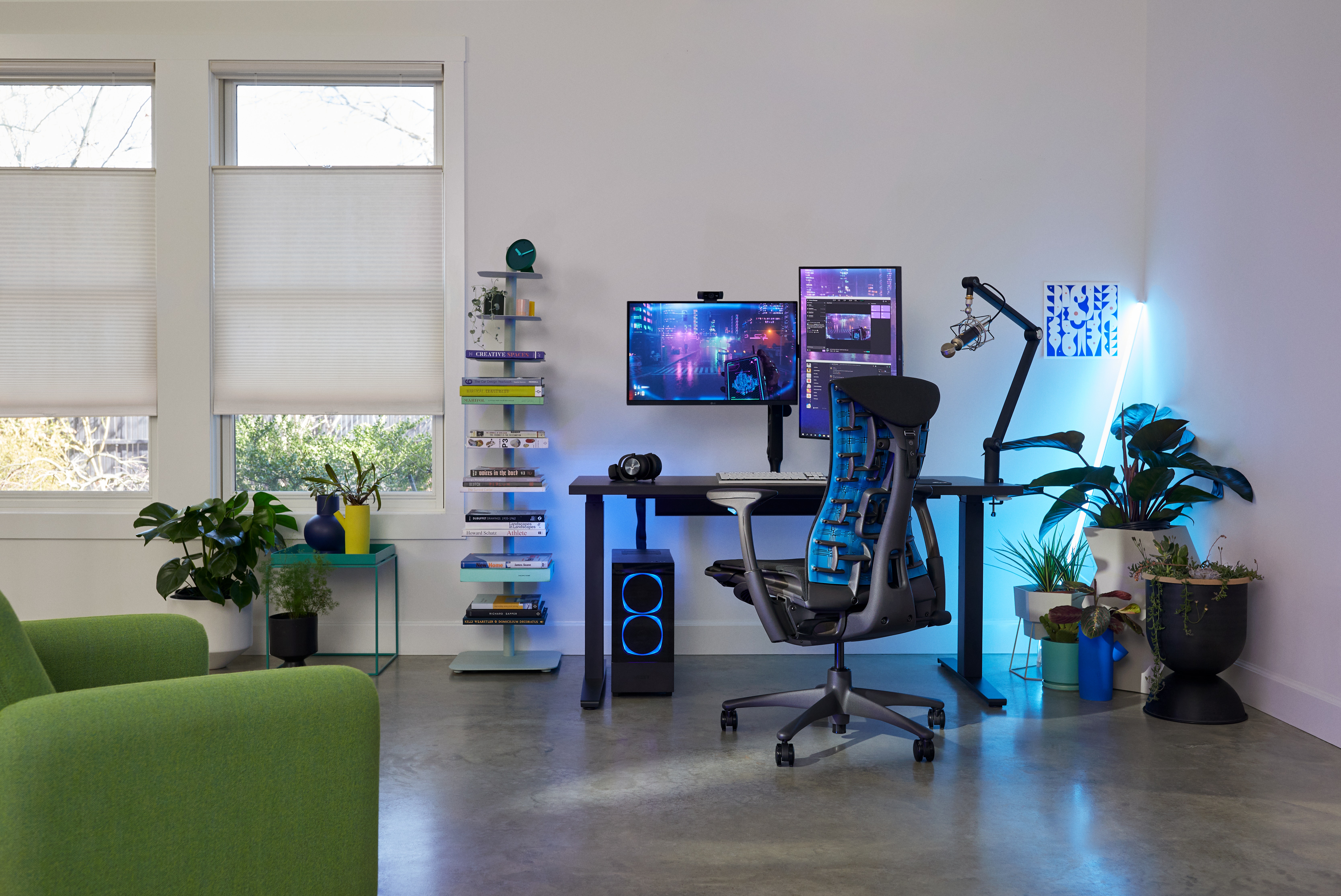 It took over thirty professionals to design this chair. The chair design process of these chairs shows why iiTzTIMMY chose to use them. The team is comprised of physicians, Ph.D. holders in biomechanics, physiotherapy, sight experts, and experts in ergonomics.
The seat has an additional layer of foam infused with foam which kept iiTzTimmy comfortable for the 54 hours when he attempted to break new grounds hours, and they have designed the seat to move.
Therefore, the chair supports iiTzTimmy in a range of positions. The positions include active, upright, reclined, and relaxed. The gamer can get tired and relax and even doze a little without having to leave the seat.
The copper-infused layer of foam reduces the buildup of pressure, and it also reduces the buildup of the heat, which can be a problem if you play for as long as iiTzTimmy does.
The pressure distribution on this seat is better, and it allows for better blood flow to different parts of the body. One further advantage is that the height of the chair's arms is adjustable as one of the measures Herman Miller and Logitech G have taken to optimize the seat for comfort.
This chair's dimensions are 41″ H x 29″W x 28″ D, and it comes fully assembled. The gamer unpacks, sits on it, adjusts, and gets into the game.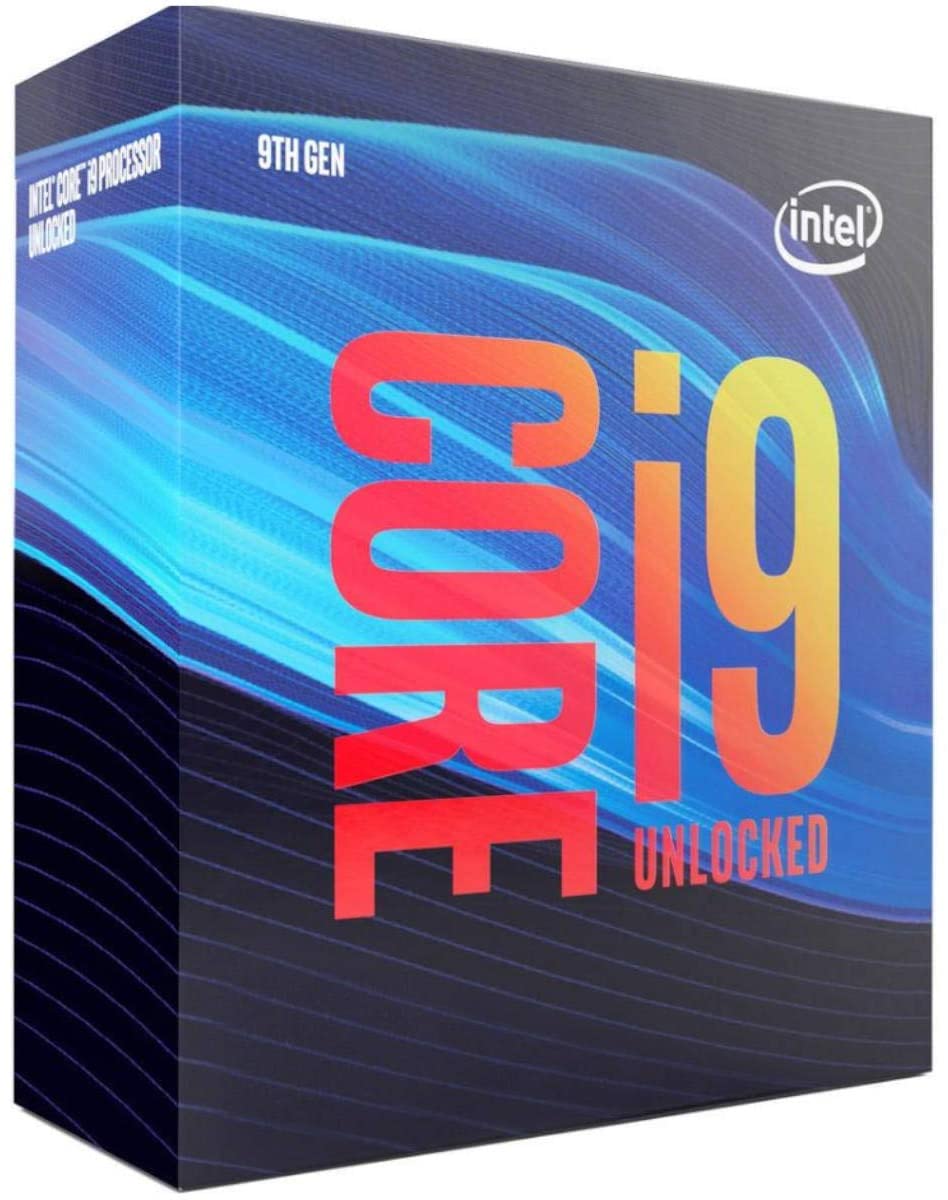 IiTzTIMMY gets the power necessary for effective gaming from this CPU. It has eight Cores and sixteen threads.
Its speed is 3.60 GHz, but it can rise to 5.00GHz with a 16 GB cache.
The CPU is only compatible with Itel 300 series Chipset motherboards.
iiTzTIMMY'S GPU is made from NVIDIA Turing architecture. It gives him hyper-realistic graphics that make it possible to play the game with precision and make the game immersive for him. This includes adjustable RGB and several configurations for lighting his PC.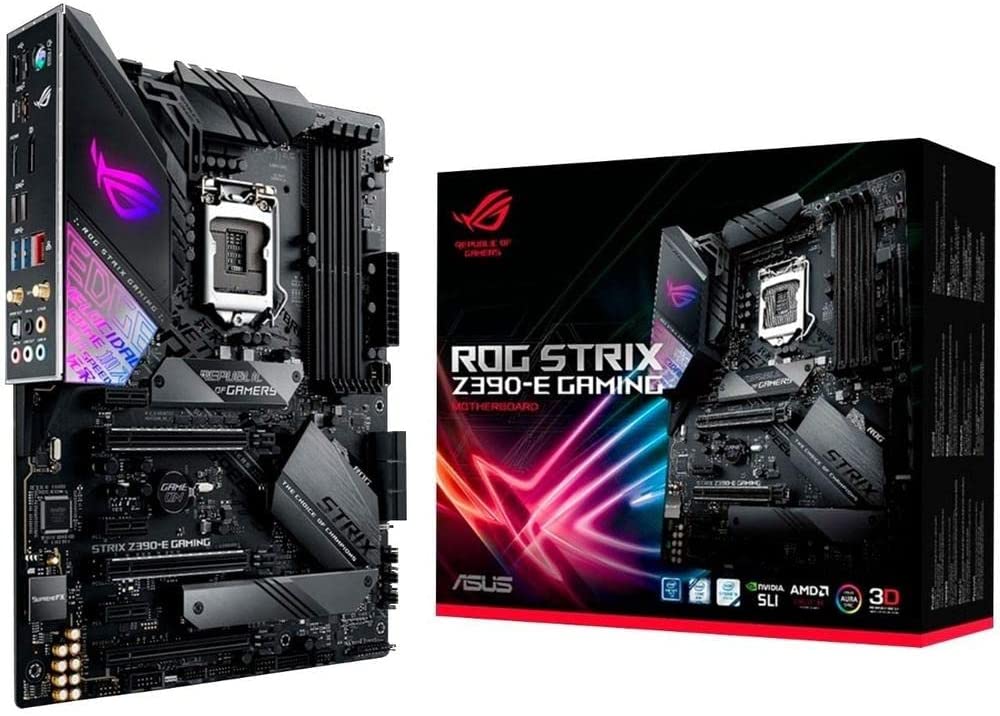 It has an LGA 1151 CPU socket, and it comes fitted with the Gamer's Guardian, which ensures the longevity of the components even as iiTzTimmy taxes the system.
iiTzTimmy's Family
iiTzTimmy has been in a relationship with his girlfriend, Aline, for more than two years. He's even posted her pics on his socials to let his fans in on their romantic life.
Aline enjoys video games. She's also a Twitch streamer and a talented content creator.
But she's not as famous as iiTzTimmy. Plus, not much is known about her. Therefore, we can't tell you her age, hometown, education background, or other things she's interested in.
iiTzTimmy's Net Worth and Career Earnings
As of writing, iiTzTimmy has a net worth of $800,000, earned via the following income streams:
Twitch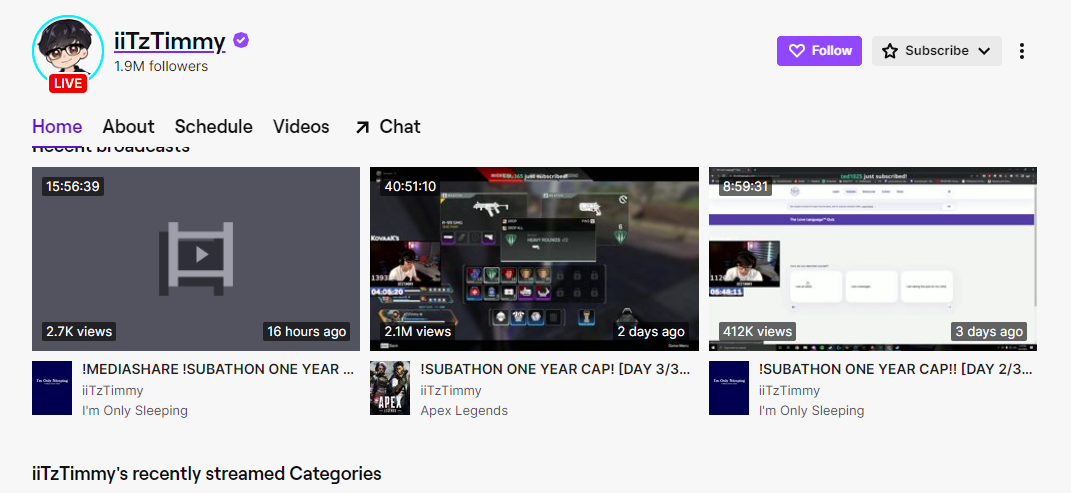 iiTzTimmy is a notable Twitch streamer with 1.8M followers and thousands of subscribers. Annually, he makes over $100K on this platform through the latter. His fan donations/tips, ad, and bits revenue also boost his Twitch income.
Most of iiTzTimmy's streams garner between 80K and 500K views. But some exceptions have seen him get way more views than that. For instance, in 2021, he held a 54-hour long Apex Legend stream that drew the attention of over a million unique viewers and earned him more than13K subscribers, in addition to over 100,000 followers.
This also moved him from the bottom rank (bronze) in Apex Legends to the highest (Apex Predator).
And there's more.
The Respawn Entertainment community acknowledged iiTzTimmy's achievement on Twitter, where he was trending at the time, massively increasing his popularity. In addition, this prompted millions of gaming enthusiasts to recognize him as one of this game's best players.
So delighted was he that he turned to his Twitter to share his excitement and thank his fans, family, girlfriend, and the entire Apex community for their undying support.
See also: Dinglederper Bio
YouTube
This popular platform comes second on this list of iiTzTimmy's revenue sources. In addition, his 1.31M-subscriber YouTube channel has amassed 187,288,010 views since he created it in 2018.
So far, he has uploaded 580+ videos, mainly stream highlights from his Twitch channel.
In addition, iiTzTimmy also has an Apex YouTube channel for his Japanese audience. As of writing, it boasts 52.5K subscribers and has garnered 7,103,156 views, which is quite inspiring since he only started it last year.
The exact sum iiTzTimmy has raked in from these two YouTube channels is not public knowledge yet, but there's no doubt it has played a role in determining his current net worth.
Gaming Tournaments
Like well-known esport athletes such as Rumay "Hafu" Wang (check Hafu's bio), iiTzTimmy has also played video games competitively.
As of 2021, iiTzTimmy's career earnings through 11 tournaments were $19,501.00. 57.95% of this amount was from playing Apex Legends. Valorant and Golf With Your Friends accounted for 23.59% and 18.46% of his total prize money.
Supposing we break down iiTzTimmy's esport earnings per year, he made $12,366.67 in 2021, the most significant sum he's ever brought in as a competitive video gamer annually. In 2020, he raked in only $250.00, while in 2019, he earned $6,884.33 after participating in two competitions.
Brand Deals
Sponsorship deals have also contributed to iiTzTimmy's net worth. Some of the brands that have backed him include Apex Legends, Uber Eats, Schick Extreme, KovaaK's, and Raid: Shadow Legends.
iiTzTimmy's Retirement and Post Professional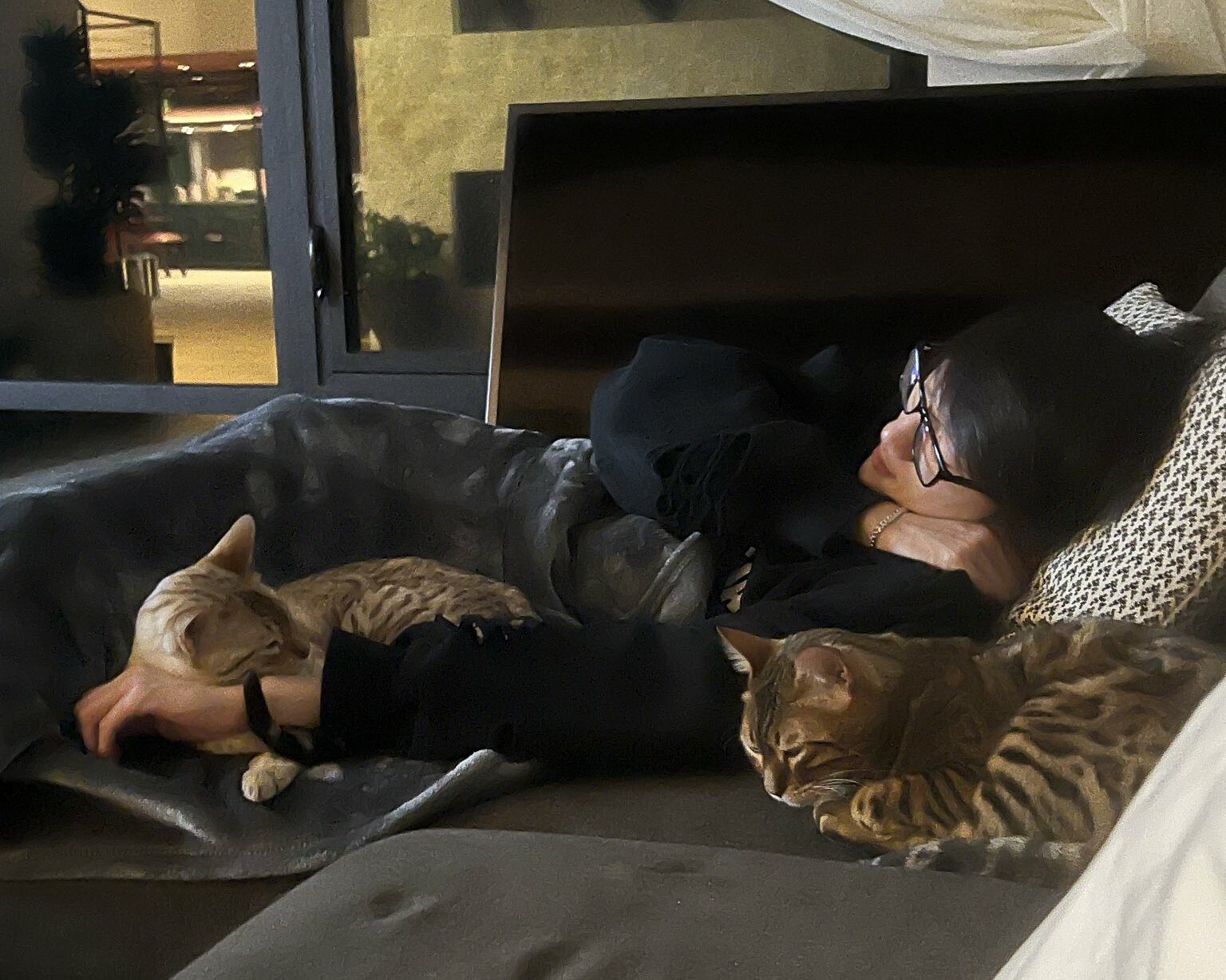 We don't have any precise details regarding iiTzTimmy's retirement plans. So far, he hasn't even mentioned exiting the streaming scene – he's still hell-bent on entertaining his millions of fans worldwide. As so, we have no clue about the specific interests he intends to pursue when his professional video gaming career ends.
iiTzTimmy's Merch
Sadly, none is available as of writing. If he starts offering any, or some independent designers take the initiative to provide quality iiTzTimmy-inspired products, trust that we'll update this page.
Frequently Asked Questions
Question: What are iiTzTimmy's other interests?
Answer: iiTzTimmy is pretty passionate about anime. Masashi Kishimoto's Itachi Uchiha is his favorite character.
Question: Who's iiTzTimmy's favorite streamer?
Answer: iiTzTimmy has always been taken with Michael "Shroud" Grzesiek since he was a teen. He's even confessed that this legendary CS: GO player inspired him to become the distinguished gamer he is today.
Question: Who manages iiTzTimmy?
Answer: Loaded, a reputable gaming management & advisory company, manages iiTzTimmy.
Question: Has iiTzTimmy played any games competitively for any esport organization?
Answer: No. As of 2021, iiTzTimmy had participated in 10+ gaming competitions as a free agent.
Question: Is Brandon "aceu" Winn iiTzTimmy's relative?
Answer: Some people allege that iiTzTimmy and fellow Apex Legends pro, Brandon "aceu" Winn are half-brothers. Others claim they're cousins, but they haven't confirmed or refuted these rumors.
Recommended Reads:
Research Citations
https://www.esportsearnings.com/players/66607-iitztimmy-timmy-an
https://liquipedia.net/apexlegends/IiTzTimmy
https://www.twitch.tv/iitztimmy/about
https://afkgaming.com/esports/news/iitztimmy-gets-over-1000000-unique-viewers-during-54-hour-apex-legends-stream