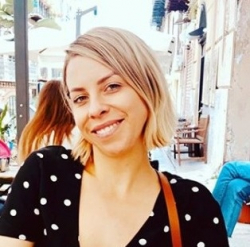 Latest posts by Jodie Chiffey
(see all)
Phillip "ImperialHal" Dosen is an all-rounded exceptional esports player, YouTube content creator, streamer, and social media personality.
Most people know ImperialHal for his excellent mechanical skills when he's in the gaming room. Besides, he has demonstrated fantastic leadership skills, cooperating well with other players on good professional teams such as Team SoloMid (TSM).
Similar to other madly talented gamers like Pestily, ImperialHal is active on various social media platforms.
So far, ImperialHal has about 113K followers on Instagram and approximately 170K more on Twitter. His Twitch channel has amassed 1.3M devotees, while his nearly 2-year-old YouTube channel has over 220K subscribers.
Below, find more details about this highly acclaimed Apex Legends player. Let's kick it off with these quick facts!
ImperialHal Bio Facts
| | |
| --- | --- |
| Real Name | Phillip Dosen |
| Birth Date | May 21, 1999 |
| Birthplace | Florida, United States |
| Nickname | ImperialHal |
| Height | 5 ft., 8 inches |
| Nationality | American |
| Zodiac Sign | Gemini |
| Siblings | ImperialHal has two brothers |
| Children | ImperialHal doesn't have any children |
| Girlfriend | As of this writing, ImperialHal is single |
| Games Played | Apex Legends, Fortnite, H1Z1, Call of Duty: Warzone |
| Net Worth | Between $1 – $5 million |
| Social Media | Twitch: TSM_ImperialHal, Twitter: TSMFTX ImperialHal, YouTube: TSMFTX ImperialHal, Instagram: @tsm_imperialhal |
| Awards | ImperialHal won a Gold medal at the XGames 2019 |
| Last Updated | January 2022 |
ImperialHal's Birthplace and Early Life
ImperialHal was born on May 21, 1999, in Florida, United States.
Though ImperialHal is already in the limelight, his family is not. And seemingly, he prefers to keep it that way.
Although he has divulged that he has two brothers, nothing much is known about them. In addition, little information is available about his parents or his childhood.
Details about the high school or college/university that ImperialHal attended are also unknown. But word has it that he was enthusiastic about his studies, and he scored high grades.
How Did ImperialHal Get Started Gaming?
ImperialHal's love for gaming developed at an early age. But back then, this was only a pastime. He revealed in a YouTube video that he never thought of gaming professionally and had no idea that he'd explode.
ImperialHal didn't even have a good laptop to play his favorite video games on when he was younger.
He began playing esports competitively in April 2018 when he joined Cloud9 as one of their Z1 Battle Royale (H1Z1) players. Sadly, his team was disbanded after a short time, prompting him to discover Fortnite.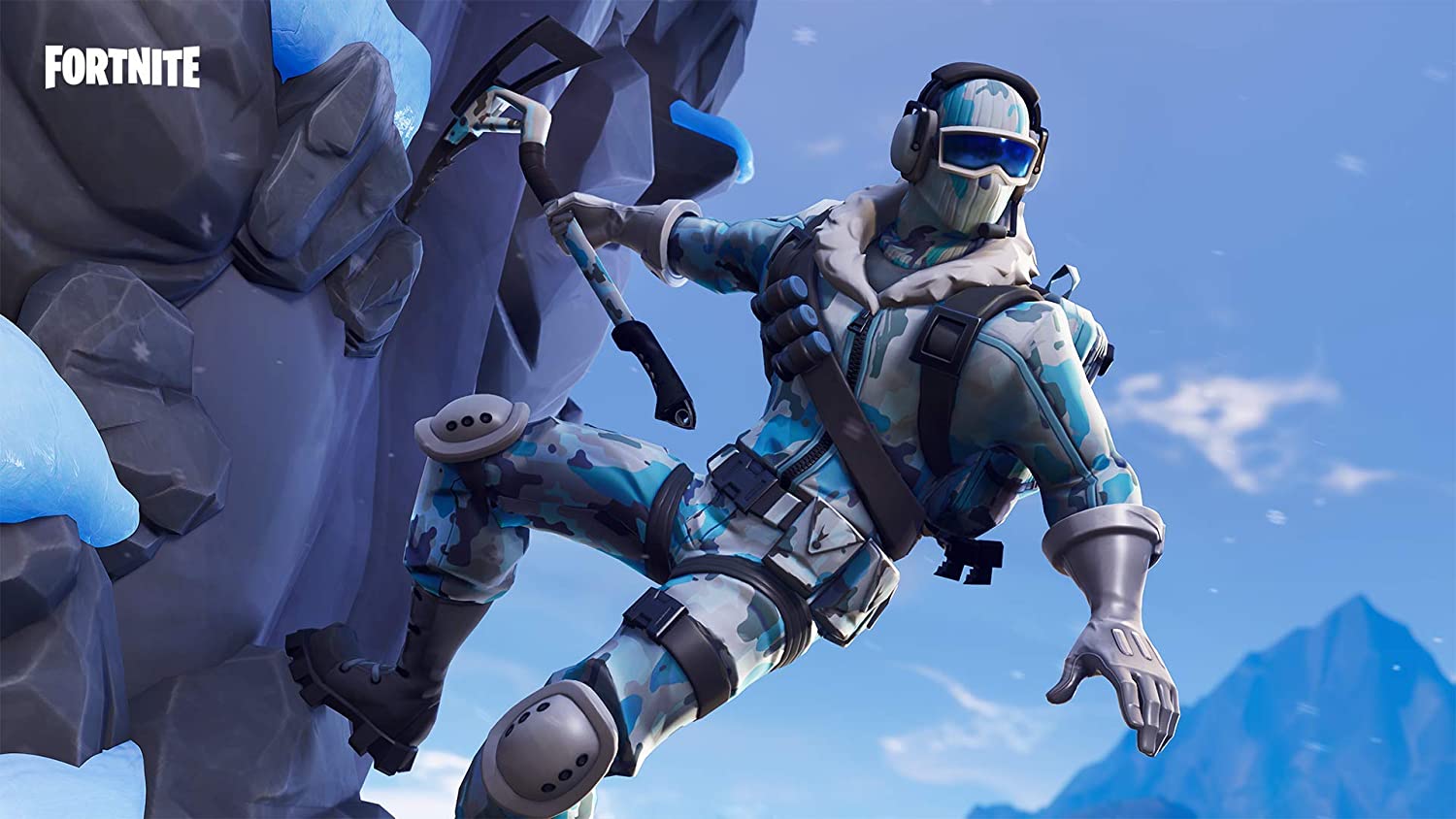 ImperialHal's Fortnite performances were impressive. In 2018, he even qualified for the finals at the Fortnite Fall Skirmish. But this Battle Royale game by Epic Games didn't resonate with his heart, and he didn't wish to play it for long.
So when Apex Legends was released in 2019, he grabbed the opportunity to try it.
As it turned out, Apex Legends was the game for ImperialHal because he was captivated by every single detail about it. He played this video game as often as his schedule allowed back then.
Sooner rather than later, this treasured esports player got the attention of Team SoloMid, allowing him to join its first Apex Legends roster in 2019. Perhaps, this is the best thing to ever happen for this esports organization.
Tons of people have argued that ImperialHal is TSM's most instrumental Apex Legends player, and we agree with them. Many of his fans even refer to him as the "CEO of Apex."
The thing is, ImperialHal is not just an Apex Legends player. He's a team leader with an aggressive playstyle, unmatched skills, and intent on winning, no matter what it takes. We've seen him work together with his talented squad to bag many wins for TSM.
For instance, in 2019, Team SoloMid won the $30,000 prize money at the EXP Invitational – Apex Legends at X Games (Minneapolis), where it finished first. This team also came first at the Apex Legends Preseason Invitational and GLL Apex Legends Series – NA in the same year, walking away with a collective $115,000.
In 2020, TSM also won the Apex Legends Global Series 20-21, and consequently, a $21,000 prize. More wins for TSM followed in 2021.
And most recently, in January 2022, ImperialHal led his TSM team to beat all its competitors at the Apex Legends Global Series 21-22 (North America), walking home with an impressive $100,000!
This made the team eligible for the Pro League Split 2 to fight for a chance to compete in the July 2022 Apex Legends world championship.
ImperialHal's outstanding record as an Apex Legends player and streamer has gotten him this far, and we harbor no doubts that the future has many great things in store for him.
As of this writing, he's on the list of the 190 highest-earning esports players from the US. He's even been nominated for three finalists spots at the Apex Legends Awards: Best Slayer in North America.
ImperialHal's Videos
ImperialHal's gaming career has been riddled with many inspiring victories. This 46-minute YouTube video gives you a close-up of exactly how he led his TSM team, which won the Apex Legends Split 1 Playoff in 2022. Feel your excitement escalate as the video progresses; it's worth it!
Early 2022 saw Apex Legends streamer, Taxi2g, get banned on stream for violating Electronic Art's gameplay rules. ImperialHal gives us insight into this situation and why the esports player deserved the penalty in this video. We applaud his brutal honesty and respect for his favorite battle royale-hero shooter video game.
ImperialHal's Gaming Setup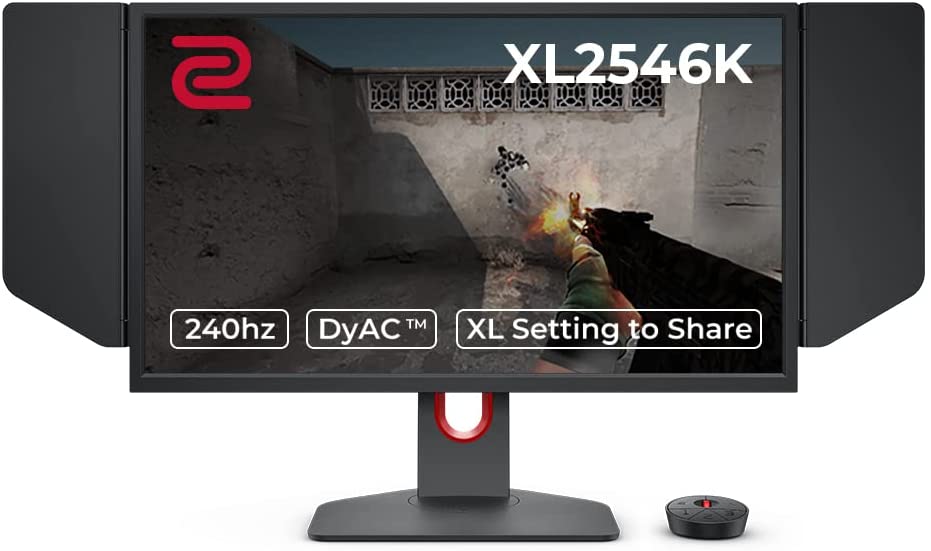 When getting the right monitor for gaming, the refresh rate must be high, which probably explains why ImperialHal went for the BenQ XL2546K.
It has super-fast refresh rates, clocking an impressive 240 Hz. This ensures that Imperialhal gets the best gaming experience on PC.
Furthermore, it comes with Dynamic Accuracy plus technology, which helps to make vigorous in-game actions, including spraying, less blurry.
Black eQualizer and Color Vibrance technology help to improve visual clarity as well as customized color settings.
It has a redesigned base which takes up little space and frees up more space in a gamer's setup.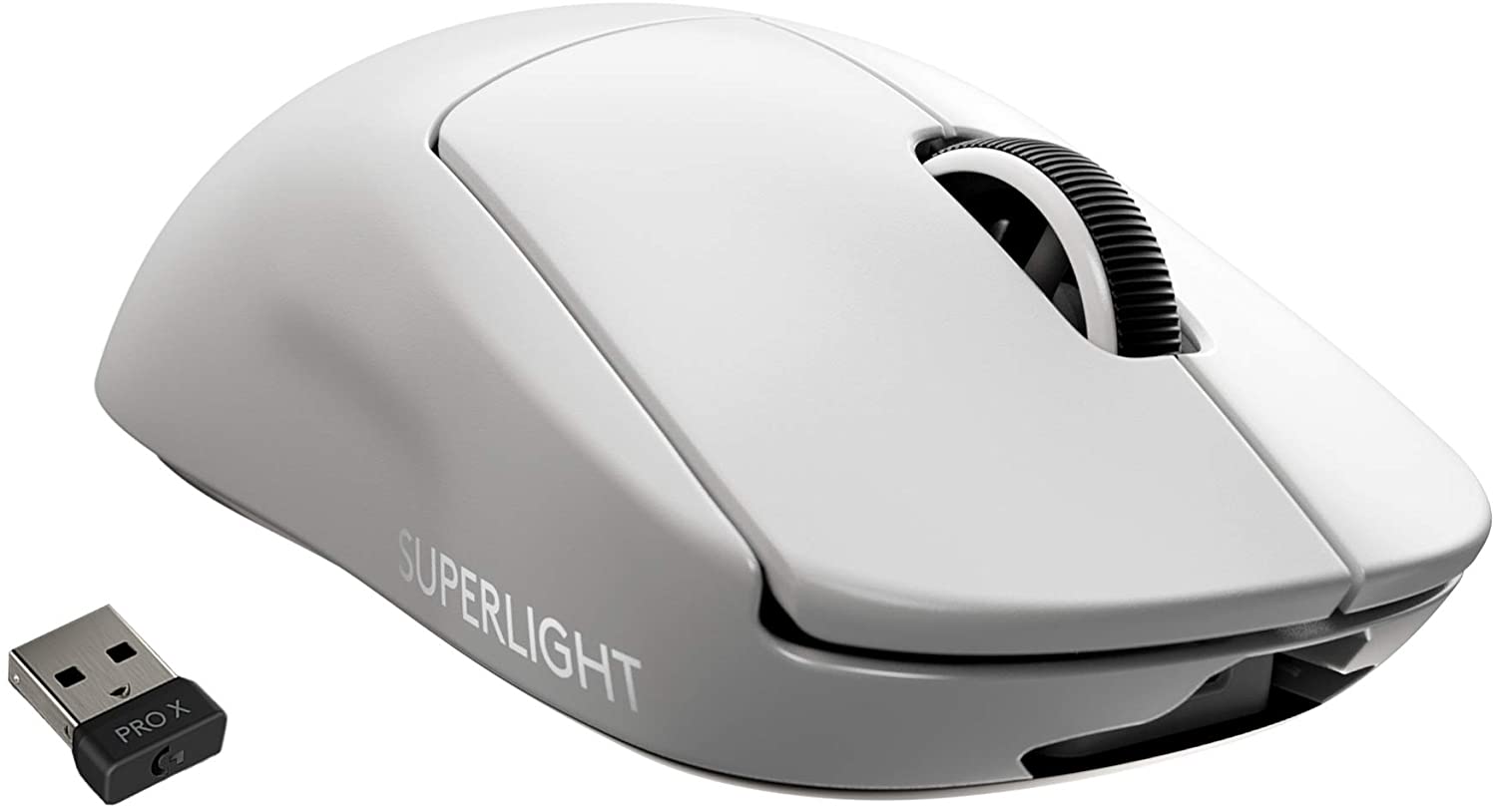 This mouse was designed in conjunction with leading esports gurus, which explains why ImperialHal fancies it.
One. it is super-light, weighing just under 63 grams. Its hyper-minimal redesign helps to achieve almost 25 percent weight reduction compared to the standard PRO Wireless mouse.
It sports the HERO Sensor, which helps achieve precise, rapid, and consistent control. It was specially crafted from the ground up courtesy of Logitech G engineers to achieve the best gaming performance.
Thanks to the zero-additive PTFE feet, it is very smooth in movement, which enables a smooth glide that translates to a fluid connection with the game.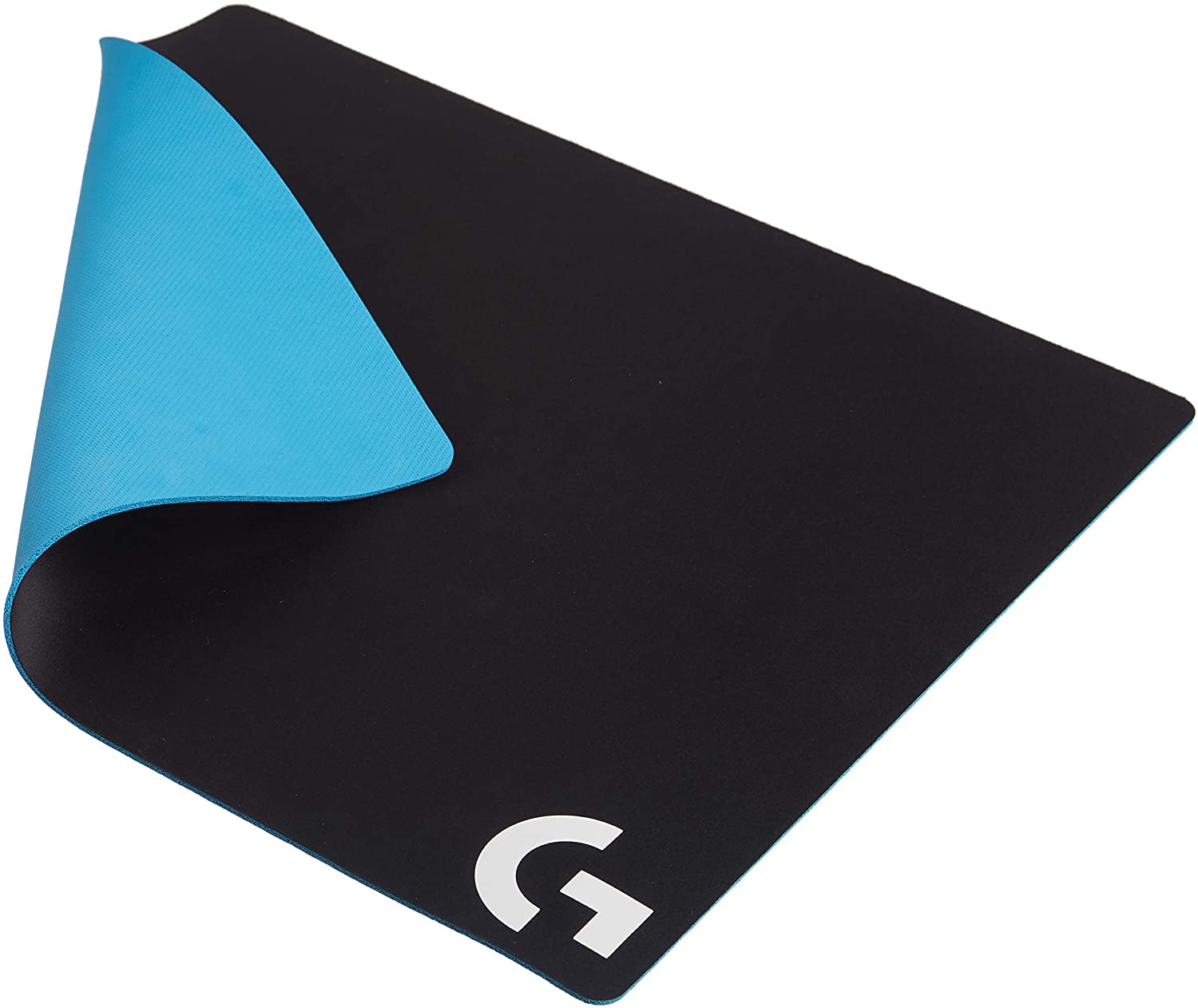 Mouse action is a huge factor in gaming for professional gamers, and a gamepad has a huge influence on its performance. ImperialHal prefers the Logitech G60 TSM edition because it has several features that aid its efficiency.
Its surface has moderate friction, which produces the ideal amount of resistance when initiating or stopping a sudden or rapid movement unique to low DPI gaming.
It has a consistent surface texture which gives the sensor optimal imagery to translate mouse movement into cursor movement.
The rubber surface helps to keep the surface in place and prevents bunching up, which may interfere with smooth mouse movement.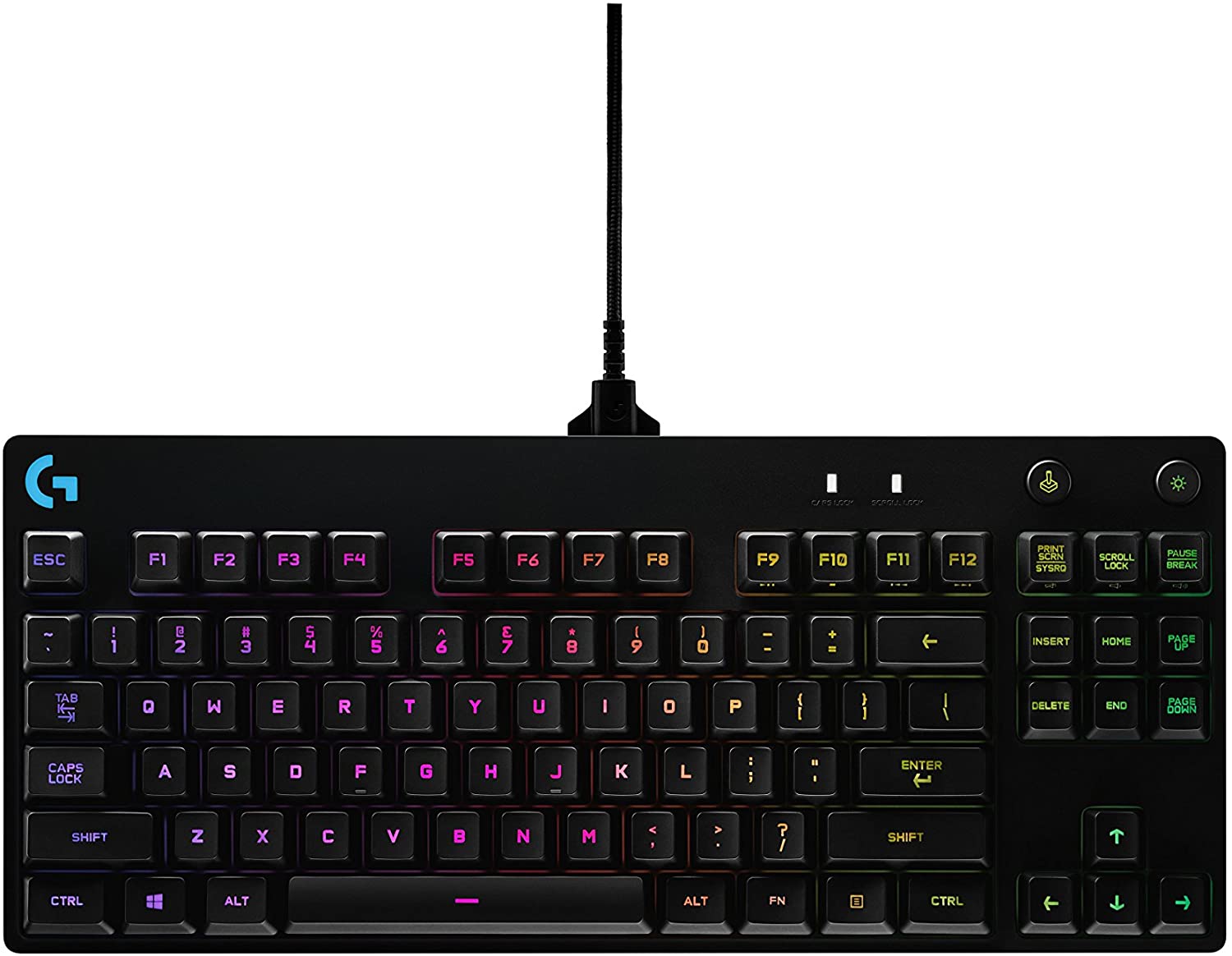 This keyboard has also been specially designed with eSports athletes in mind having been built with their specifications in mind, and Imperialhal attests to this.
The Romer G switches remit 25 percent faster actuation compared to the standard mechanical switches. It also boasts of the durability of 70 million keypresses.
Its sleek and compact design is great for limited space as it frees up more table space which can be utilized for mouse movement. It is also ultra-portable and easy to carry to tournaments.
Its detachable micro USB cables come with a three-pronged design that makes it easy to pack the keyboard for tournaments.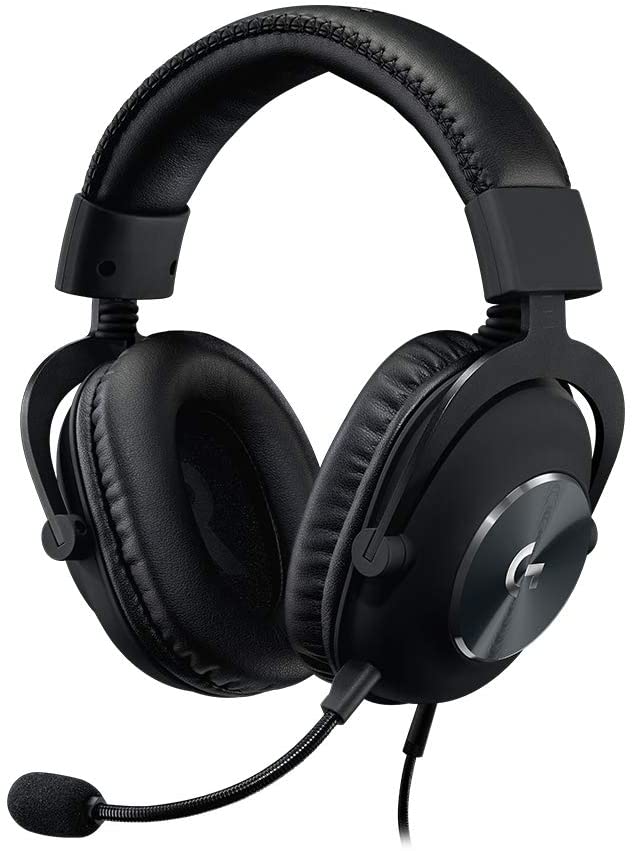 This is another one of Logitech's devices that is crafted with gamers in mind. ImperialHal has it in his arsenal as it has object-based surround sound noise-reducing technology, among other features that are key to his gameplay.
The detachable pro microphone comes with real-time Blue Voice tech that features a noise reducer, limiter, and compressor for cleaner and more professional sounding audio. Other features include a USB external sound card and Logitech G HUB software.
The object-based surround sound comes in handy for object awareness, game position, and distance awareness.
The headset comes with soft memory foam earpads that feature passive noise canceling leatherette for supreme comfort.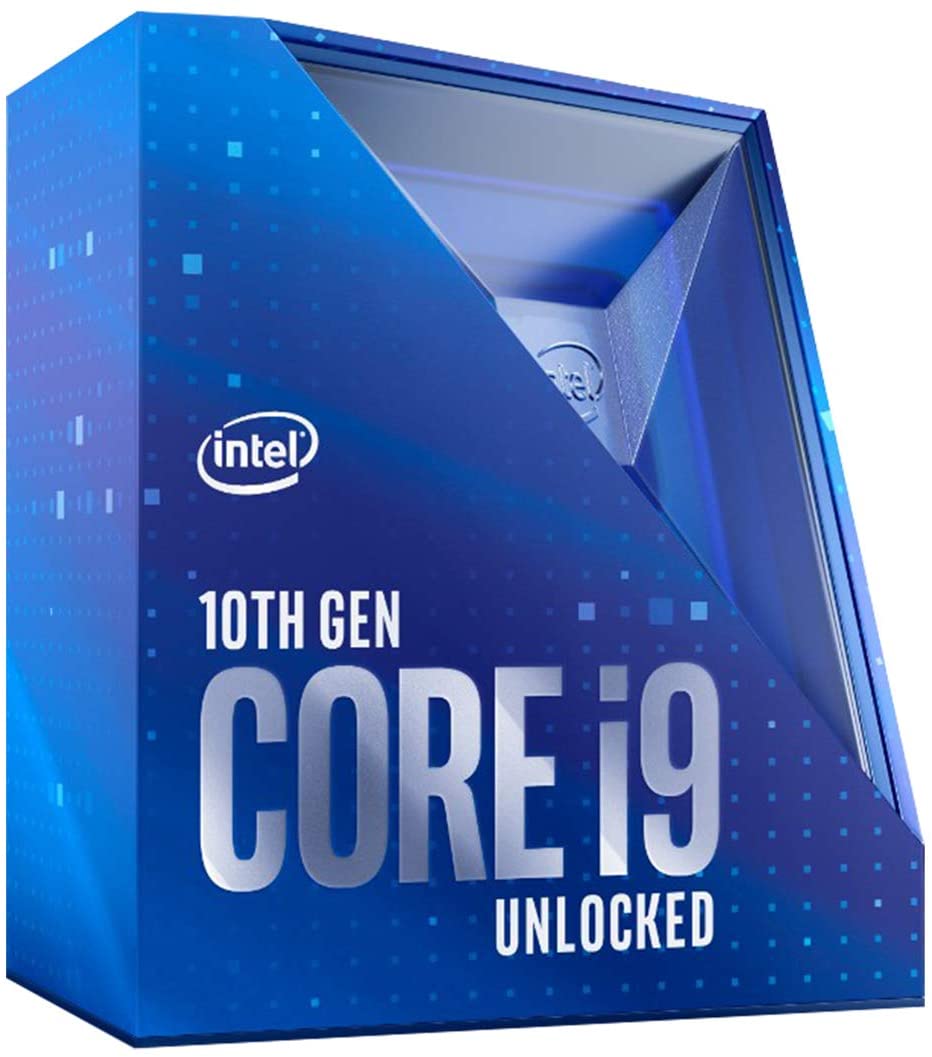 Intel hailed this 10-core 20-thread CPU as the world's fastest gaming processor. It delivers impressive gaming performance and is outstanding when testing single-core workloads.
The processor is very fast with its 10-core and 20-threads and a boost frequency that shoots to 5.3GHz.
Graphically, this CPU utilizes the Intel UHD Graphics 630 chipset that has a base frequency of 350 MHz as well as a dynamic frequency of 1.2 GHz.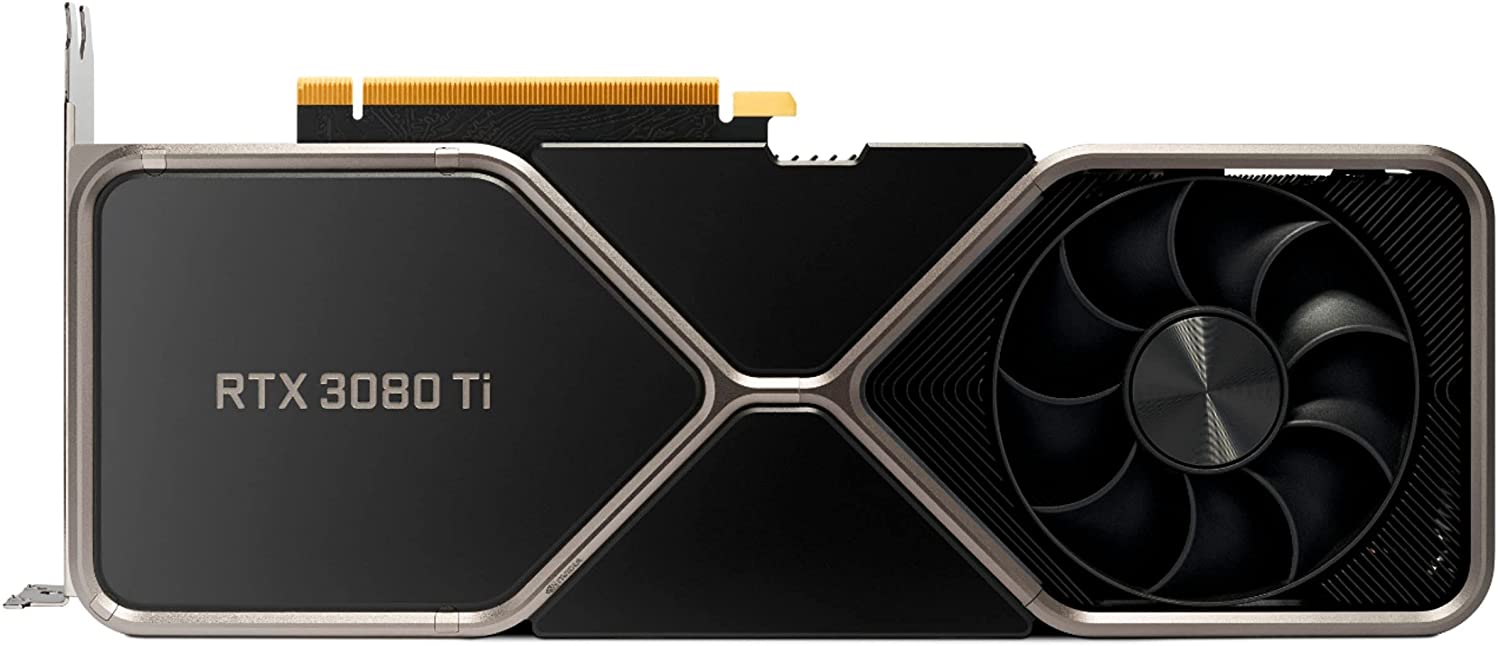 This is the GPU to go for if you are into 4K gaming as it is quite the powerhouse which is whyImperialHal fancies it.
This GPU has brought high-end gaming to the average gamer as it runs the top PC games with faster refresh rates as well as higher resolutions.
This GPU is powered by NVIDIA's 2nd Gen RTX architecture. They are made with improved RT Cores and Temsore Cores, superfast G6X memory, and new streaming multiprocessors that come together to create a great gaming experience.
Imperialhal Game Settings
Imperialhal Apex Legend's Settings- Logitech G Pro X Superlight
| | |
| --- | --- |
| DPI | 400 |
| Mouse Sensitivity | 2.0 |
| ADS Multiplier | 1.0 |
| Hz | 1000 |
| Mouse Acceleration | Off |
| Mouse Invert | Off |
Imperialhal Apex Legend's Video Settings
Resolution
1920×1080
Field of View
110
Color Blind Mode
Off
V-Sync
Disabled
Adaptive Resolution FPS

Anti-Aliasing

0
Texture Streaming Budget
Very Low (2GB VRAM)
Texture Filtering
Anisotropic 16X
Ambient Occlusion Quality
Disabled
Sun Shadow Coverage
Low
Sun Shadow Detail
Low
Spot Shadow Detail
Low
Volumetric Lightning
Disabled
Dynamic Spot Shadows
Disabled
Model Detail
Low
Effects Detail
Low
Impact Marks
Disabled
Ragdolls
Low
ImperialHal's Family
ImperialHal's family life is a mystery to most of us. We know little about the identities of his parents or brothers. But we found some information about his love life.
ImperialHal dated Acie for a while, and most of his followers are already aware of this.
Like ImperialHal, Acie relishes gaming, and they have even played Apex Legends together. In early January 2022, ImperialHal traveled to Canada to see her, and they shared some pretty amazing moments.
Sadly, things didn't go well between this adorable couple during the next few weeks. On the 27th of the same month, ImperialHal disclosed on a stream that they had decided to call it quits.
ImperialHal's Net Worth and Career Earnings
As of 2021, ImperialHal's net worth was estimated to be between $1 and $5 million. This is pretty inspiring for a gamer his age, but with his magnificent gaming skills, commitment and fervor, we're not surprised.
Here's a brief breakdown of his earnings based on the tournaments he's won and the platforms on which he streams or uploads content.
Tournaments
By the end of 2021, ImperialHal had earned $184,651.33 from his run with Cloud9, Team SoloMid, and as an independent esports player.
Within this period, ImperialHal participated in 68 tournaments, playing 64 Apex Legends games ($174,901.33), 2 Fortnite games ($5,650), one H1Z1 game ($3,000), and one Call of Duty: Warzone game ($1,100).
If we break down ImperialHal's income by the teams he's played for, Team SoloMid has enabled him to rake in the highest amount ($151351.33) from playing 59 games. This makes up 81.02% of his total earnings.
ImperialHal made $5,000 during his tenure with Cloud9 and $28,300 playing independently.
Notably, we haven't included his share from the $100,000 the TSM Apex Legends team received after winning the Apex Legends Preseason Invitational in January 2022.
When TSM won the Apex Legends Preseason Invitational in 2019, ImperialHal walked home with $35,000.00, which is 18.95% of the total prize money he'd won as of 2021.
Twitch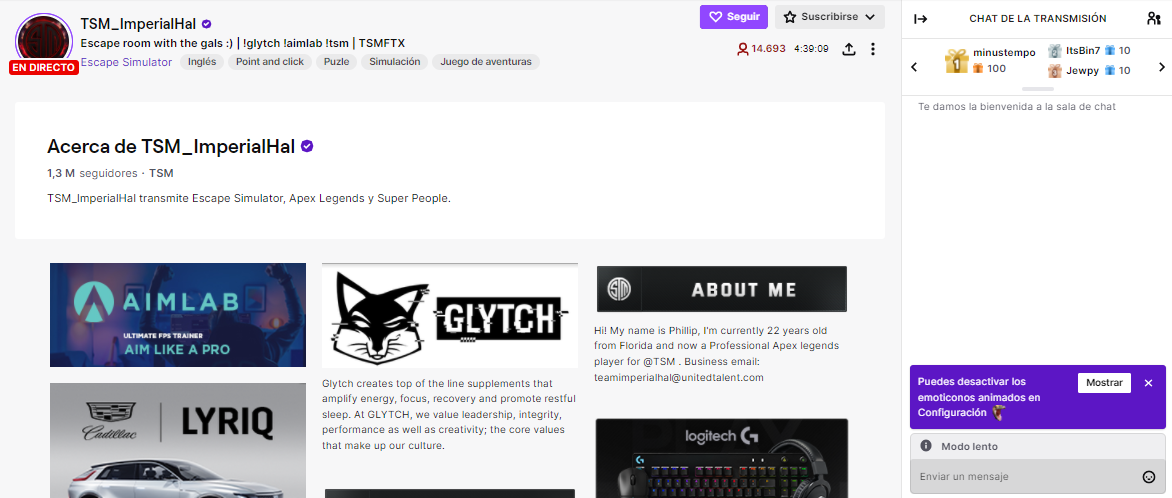 ImperialHal is a consistent Twitch Apex of Legends streamer for TSM, and he makes a considerable amount from this. According to a Twitch data leak in 2021, this matchless gamer received $886,999.17 between August 2019 and October 2021 in Twitch payouts.
YouTube
ImperialHal brings in some money through uploading gaming content weekly on his YouTube channel, TSMFTX ImperialHal. As of late January 2022, it has garnered 27,402,666 views since he created it in February 2020.
While we don't know the exact amount he's earned from YouTube, we're sure it's a reasonable sum.
ImperialHal's Retirement and Post Professional
ImperialHal is yet to spill the beans on his retirement and post-professional life. But judging from his young age, recent performances, and social media activity, he doesn't plan to leave the gaming room any time soon. He's already a legend in the esports scene, and we can't wait to see how things pan out for him.
ImperialHal's Merch
At this moment, we don't have any of ImperialHal's merchandise you can buy. But as we have all witnessed, this young Apex of Legends player's career is on an upward trajectory. Should he land endorsements and product deals in the future, some of his merch may be produced.
Besides, his fans may decide to create items like ImperialHal t-shirts, caps, and art pieces for sale.
Frequently Asked Questions about ImperialHal
Answer: ImperialHal has been a member of two teams; Cloud9, his former one, and Team SoloMid, his current one.Question: Who is ImperialHal, and what's his ethnicity?
Answer: ImperialHal is a Montenegrin and Bosnian Apex Legends streamer on Twitch and a part of Team SoloMid's Apex Legends team.
Question: Which games does ImperialHal play?
Answer: ImperialHal is exemplary at playing Apex Legends, and he's also skilled at others, such as Fortnite and Z1 Battle Royale.
Question: What is ImperialHal's net worth?
Answer: As of 2021, ImperialHal's net worth was approximately between $1 Million and $5 Million.
Question: How many esports teams have ImperialHal joined so far?
Answer: ImperialHal has been a member of two teams; Cloud9, his former one, and Team SoloMid, his current one.
Question: Is ImperialHal engaged?
Answer: No. As of late January 2022, ImperialHal is single, having parted ways with his girlfriend, Acie.
Recommended Reads:
Research Citations 
https://liquipedia.net/apexlegends/ImperialHal
https://esportspedia.com/streamers/ImperialHal
https://esports.gg/news/apex-legends/apex-awards-best-slayer-na/
https://afkgaming.com/esports/news/tsm-wins-apex-legends-global-series-split-1-playoffs
https://www.dexerto.com/apex-legends/apex-legends-streamer-banned-on-stream-apparently-for-using-ult-dash-movement-exploit-1739917/
https://www.esportsearnings.com/players/40009-imperialhal-philip-dosen