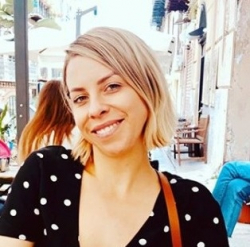 Latest posts by Jodie Chiffey
(see all)
Pestily is a Twitch partner, streamer, YouTube creator, and entrepreneur.
His is an incredible story of a military man who unexpectedly transformed into one of the most respected Escape from Tarkov streamers in the gaming universe.
Pestily's social media following skyrocketed within only a few months of streaming. Today, this legendary gamer has over 240K followers on Twitter. His fans on Twitch exceed 1.1M, while those on Instagram are about 116K.
Pestily started uploading content on his YouTube channel in early 2018. So far, it has won the attention of approximately 613K subscribers, with a total of 151,300,537 views. This is a clear indication that his gaming content is top-notch.
Are you itching to learn more about Pestily and how he broke into the streaming industry to achieve such massive success? This bio's all you need! Start by checking out these quick facts.
Pestily's Bio Facts
| | |
| --- | --- |
| Real Name | Paul |
| Birth Date | November 7, 1987 |
| Birthplace | Australia |
| Nickname | Pestily |
| Height | N/A |
| Nationality | Australian |
| Zodiac Sign | Scorpio |
| Siblings | Pestily has siblings, including two brothers |
| Children | Pestily doesn't have any kids |
| Spouse/Partner | Christina |
| Games Played | Escape from Tarkov, Among Us, Apex Legends, Age of Empires 2, RUST |
| Net Worth | $3,000,000 |
| Social Media | YouTube: Pestily, Twitch: Pestily, Twitter: Pestily, Instagram: @pestily |
| Awards | Pestily won Australia's Breakout Creator Award in 2018 |
| Last Updated | February 2022 |
Pestily's Birthplace and Early Life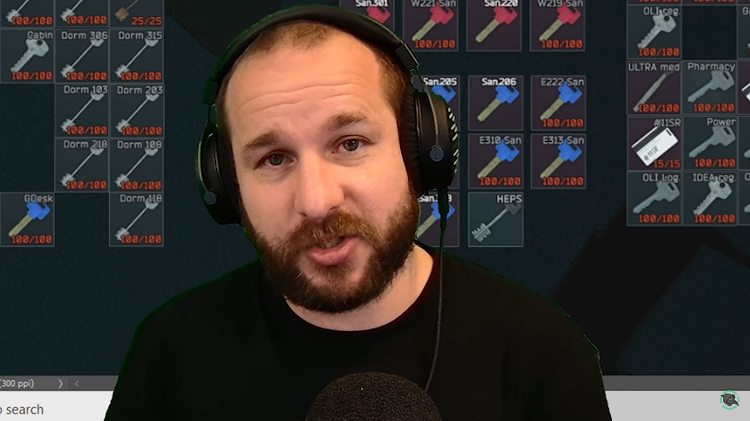 Pestily, whose real name is Paul, is an Australian born on November 7, 1987.
Pestily is one of the celebrities who value their privacy, explaining why his last name is still a secret. Similar to Djarii (skip to Djarii's bio), he's also never talked much about his parents, siblings (including two brothers), or the schools he attended.
Even so, Pestily revealed that he completed high school in 2004. Since he didn't want to be lazy, he worked a couple of regular jobs such as construction and warehousing.
Then, in 2005, he signed up for an army reservist course, striving to help his community members and impact them positively. But he loathed the experience. So he went back home after finishing the course.
In 2009, Pestily was hunting for a sustainable way to earn a living. At first, he wanted to be a builder or construction inspector.
Firefighting was also on his list of options, and he already had the required paperwork. But he lost his driving license, and consequently, his eligibility for this career until years later as per Australian law.
Job opportunities were pretty scarce back then, so he settled for the Australian Army, still hoping to change lives. His second experience was better than the first one, and he ended up serving eight years as a rifleman.
How Did Pestily Get Started Gaming?
Pestily began playing video games during his teen years, preferring options such as Half Life and TDZK. At first, it was an addiction he couldn't let go of.
As time went by, Pestily discovered World of Warcraft (WoW), which he loved so much that he chose it over his girlfriend back then. He also enjoyed Starcraft 2 and competed in CS 1.6 tournaments with other players.
But as he grew older, he began focusing on other interests, such as employment.
Pestily briefly forgot about gaming when he joined the military. He only started playing video games again after leaving the Australian Army in 2017 following a shoulder injury.
Pestily worked as a firefighter during his three-month break. And he spent a massive chunk of his leisure time streaming Escape from Tarkov and other titles.
Like the god-like Apex Legends player, ImperialHal (see ImperialHal's bio), Pestily didn't think of gaming as a profession. All he wanted was to unwind, make friends and get some fans with whom he'd share his traveling content.
But fate had something grander in store for him.
Several hours of streaming on Twitch got him considerable attention, gradually increasing his social media followers. So he decided to steam more often.
Pestily put in additional hours into streaming, which made him a Twitch partner by the end of May 2018.
In 2019, Pestily quit his job as a firefighter to become a full-time Twitch streamer and YouTube content creator.
His relentless focus, talent, and work ethic have seen him turn into a top-rated streamer, not to mention one of Escape of Tarkov deadliest players. He's also into other games like PUBG and Path of Exile.
Pestily's Videos
PC Setup Tour – Pestily Streaming Setup
Pestily has built a fantastic reputation as an Escape from Tarkov player. Evidently, he's invested a lot in his gaming setup, which only shows how much he values his streaming career. Check out this YouTube video to see where all the magic happens.
The Best Of Pestily – 2 Years! – Escape from Tarkov
If you've always wanted to watch some of Pestily's most thrilling clips from his early gaming years, this is it! He also incorporates several hilarious moments, including some during a fishing trip.
Pestily Gaming Setup
Pestily's Gaming Monitor: Acer Predator XB271HU 27-inch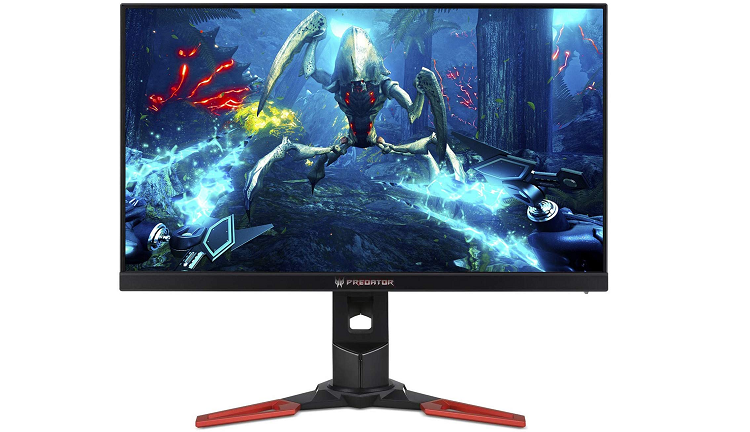 Pestily uses the versatile Acer Predator XB271HU as his main gaming monitor. The monitor has a 144hz refresh rate but can overclock under optimal conditions to 165hz. This allows the monitor to seamlessly be in sync with high-performance CPU and GPU as they rapidly supply more FPS.
The monitor also features a NVIDIA G-Sync IPS display that buffers against issues like screen tearing, input lags, and stuttering frame rates allowing Pestily to smoothly play and stream.
The monitor can be mounted using the VESA Standard Mount or be set up on the table. The versatility allows more hand room for other gaming equipment. Add the above features to the Flickerless Technology and Pestily can play and stream with little worry of having an eye strain.
Pestily's Gaming Mouse: Corsair Sabre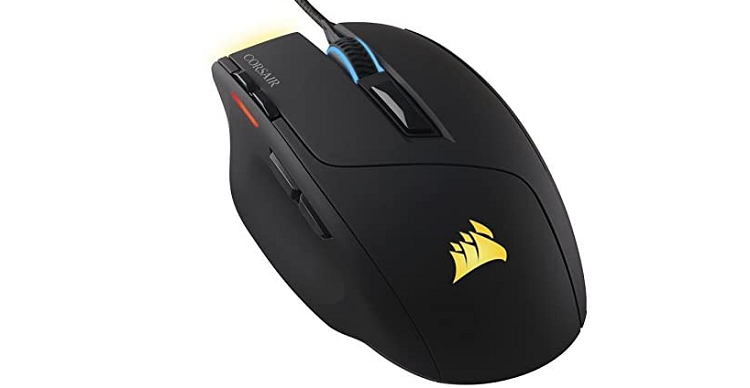 The Corsair Sabre is Pestily's mouse of choice in his thrilling streams of Escape from Tarkov. The mouse weighs a partly 100g making it lightweight to align with Pestily's game fluidity and agility.
The mouse has a hyper polling rate of 1000Hz making it faster than most conventional mice. With this poll rate, Pestily will floor his opponents in combats, shoot to kill, or even draw rifles at his opponents long before they get time to react.
The right-handed mouse is built to not only be comfortable but also be able to withstand intensive clicks. It also comes with the Omiron Switches known for lag-free responsiveness and reliability which is characteristic of most games.
Other than this it has a 10000 DPI optical sensor and multi-color DPI indicator,8 programmable buttons, allows for intuitive performance tuning, and allows up to four zones 16.8 million color backlighting.
Pestily's Gaming Keyboard: CORSAIR K95 RGB PLATINUM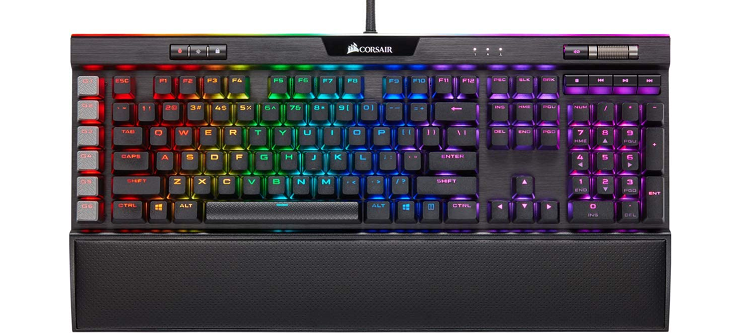 Pestily's keyboard is a full-size RGB mechanical gaming keyboard. The ultra-fast keyboard has an actuation speed of 1.2mm whose reliability can last up to 100 million keystrokes.
Simply put, with this keyboard's Cherry MX Speed, Pestily consistently gains milliseconds that can have him dodge grenades and even sprint away from hostile situations.
The keyboard also features 6-programmable macro keys that can allow for saving up to 3 swap-able profiles. With this, Pestily can easily swap from profile to profile at the click of a button.
Extended gaming sessions are bound to leave one's palm sweaty and slippery. To counter this, the keyboard features a detachable leatherette that is soft and cushioned.
Add this to low noise operation, per key lightning and Pestily has near limitless customization as he breezes through hours of thrilling gaming sessions.
Pestily's Gaming Headset: Corsair Virtuoso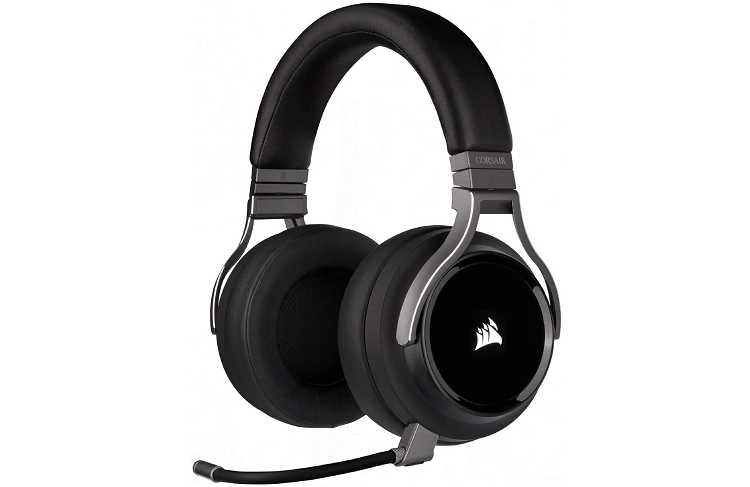 Corsair Virtuoso is synonymous with clarity, comfort, and durability. Features most gamers look for in gaming headsets.
The headset is wireless, has a frequency range of 20hz-40,000hz, a sensitivity of 109dB, and a signal range of 18.2 (approx. 60ft). It also features a detachable multidirectional microphone allowing for single-use if need be.
The headset has a 7.1 surround system is compatible with an array of gaming devices, is lightweight but durable, and has soft ear cup pads for comfort and reduction of force on strain point.
To last as long as Pestily's continuous gaming sessions, the headset has a rechargeable battery that can run for 20 non-stop hours.
Pestily's Gaming Microphone: RODE Procaster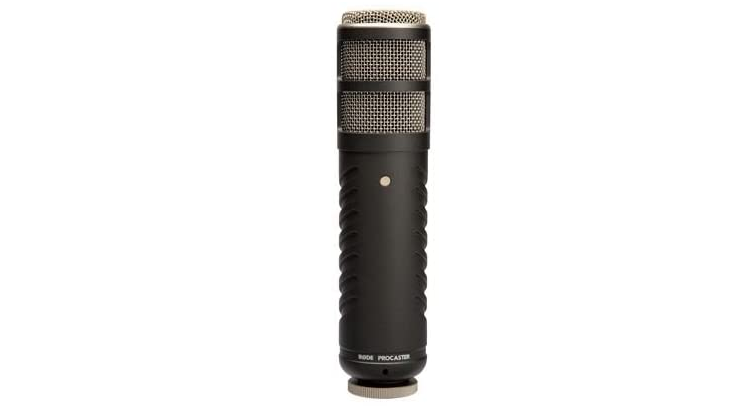 The Rode Procaster is the open secret to Pestily's incredibly high audio quality in his streams. The durable microphone has a built-in 10-decibel pad and bass roll-off switch to cancel background noise when recording and streaming.
The microphone has an internal shock-mounting to buffer against unwanted low-frequency vibrations. This especially comes in handy when streaming live games that are bound to be accompanied by rapid keystrokes and low humming pc components.
Being an adrenaline-filled MOBA, Escape Tarkov must be accompanied with sighs, held breaths, heavy breathings, and gasps of disappointment.
And this can distort the clarity or even stress Pestily's viewers. This is why the microphone comes with an internal pop-filter whose sole purpose is to reduce plosives.
Pestily's Gaming Webcam: Logitech C922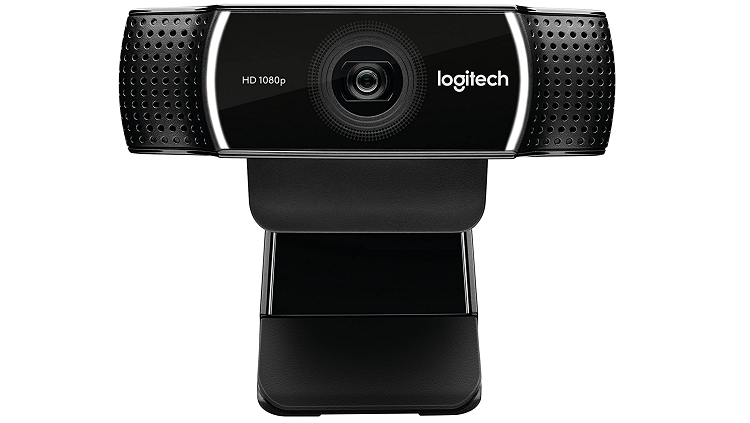 Logitech C922 is one of the few cameras that is optimized for streaming and recording. It, therefore, comes as no surprise that Pestily will have it in his cache of equipment.
The webcam comes with integrated easy to mount clips for laptops and monitors. It also comes with a free mounting and tripod stand for use for those looking for more field of views above the mounting 78 degrees.
The webcam has capabilities of plug-and-play allowing Pestily to easily reach his fans at the insertion of a plug. On video quality, it can record and stream at 1080p at 30fps or 720p at 60 fps.
Pestily's Gaming Chair: Herman Miller Aeron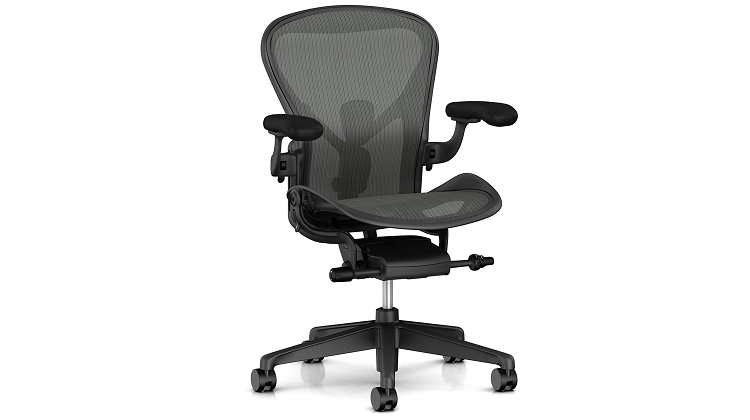 The Herman Miller Aeron is Pesitily selected seat during his Escape Tarkov exploits. The chair comes with two independent lumbar and sacral adjustable posture fit options to ensure Pestily gets optimal comfort when gaming.
The chair comes in compact dimensions that allow it to fit in constricted spaces and easily swerve or glide from point to point. It has multiple recline adjustment options to either raise or lower the seat to easily align with his monitor, mouse and mechanical keyboard.
To minimize tension on Pestily's arms, the chair has adjustable armrests and has plushy yet comfy cushions.
Pestily's Gaming Mouse Pad: Corsair MM350 Extended XL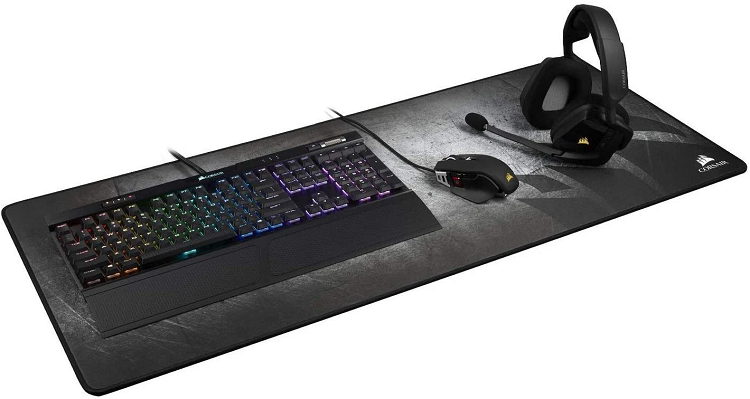 The Corsair MM350 is one of a kind gaming mouse that is broad enough to cover Pestily's entire gaming area. The pad protects against surface peeling making it both durable and protective.
It is also optimized for intense gaming courtesy of its precision stitched 360-degree anti-fray.
Characteristic of a good gaming pad, it has a superior quality that makes it be of low friction to allow the mouse to easily glide in tandem with Pestily's rapid mouse movements.
The pad also has a staying power making it stubbornly adhere to set positions even in the face of intense mouse and keyboard movements.
Pestily's Gaming Amp/Mixer: Rode AI-1 Single Channel USB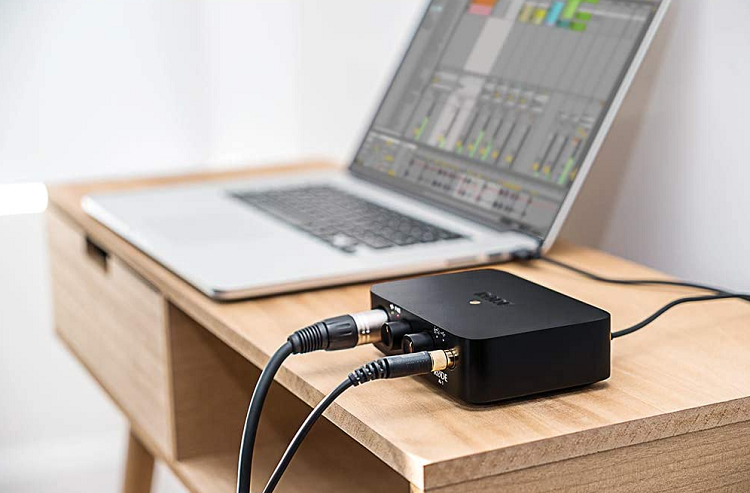 To smoothly change audio when playing without affecting streaming fans, Pestily relies on the capabilities of Rode AI-1.
The mixer, come amplifier, also makes it possible for Pestily to independently manage audio at different levels from multiple sources.
The mixer comes with a USB-A to USB-C cable to conveniently relay audio from the mixer to PC ports.
Pestily's Gaming RAM: Dominator Platinum RGB 3000MHz 64GB DDR4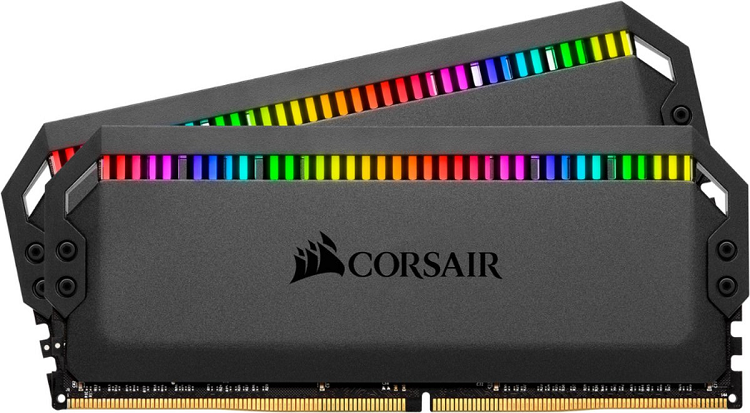 Bigger better hold true for RAM in the gaming world. The Dominator Platinum RGB is the perfect exposition of what superior RAM can do.
The RAM has an ultra-speed of 3000MHz making it superbly superior as it constantly answers Pestily's request for faster reading, writing, and retrieving of information.
The massive 64GB RAM has an independent cooling feature that allows it to effortlessly kick in when the CPU overclocks to give Pestily the best gaming experience.
For aesthetics, the RAM has 12 ultra-bright RGB LEDs per module.
Pestily's Gaming CPU: i9 9900K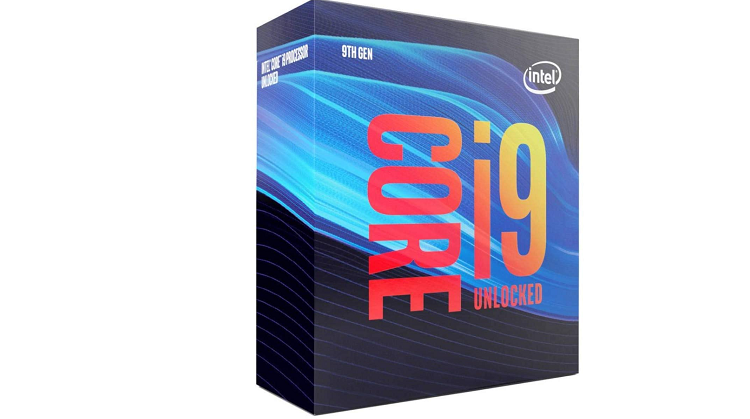 Pestily's i9 9900K is a favorite of other notable pro-gamers like Stable Ronaldo (skip to Stable Ranaldo's bio) and AlexiaRaye (checkout Alexiaraye's bio) plying the lucrative eSports gaming route.
The CPU is a gaming beast that has often lived beyond most avid gamers' expectations.
The CPU has 8 cores and 16 threads that allow it optimally and easily kick into overclocking mode to complement Pestily's monitor and RAM.
The CPU has an Intel UHD Graphics 630 (similar to Strahfe's UHD Graphics), which is sufficient enough to run demanding high visual games.
Pestily's Gaming GPU: Gigabyte AORUS GeForce RTX 2080 Ti Xtreme 11GB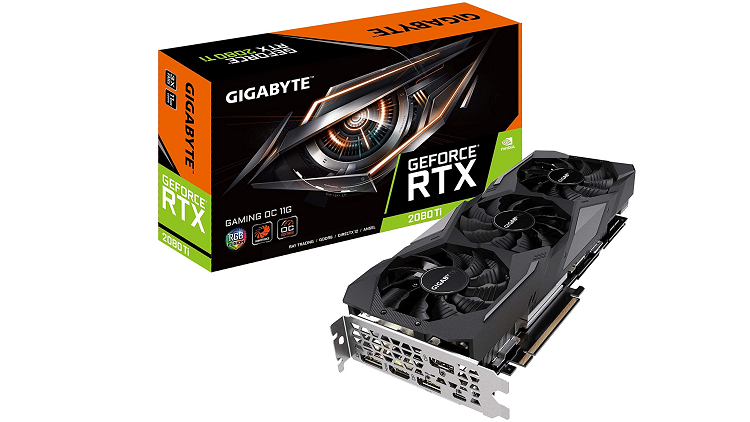 Aorus GeForce RTX 2080 Ti is the true definition of bigger, better, and undeniably fast in the ever-evolving game of GPU ranking.
The graphics card (check out how it differs from Nightblue3's graphics card) is powered by the superior GeForce RTX 2080 Ti technology, a cutting-edge invention in the gaming industry.
With this card, Pestily can bank on up to 6X better performance in graphics rendering when gaming.
Other than the enhanced performance, the GPU relies on the all-powerful Windforce 3x cooling that effortlessly fan out dissipated heat to ensure optimum temperatures are maintained.
The GPU requires a 650w power to see it clock at an all-time high of 1650MHz, 15MHz shy of its optimal rating.
Pestily's Gaming Motherboard: Gigabyte Z390 Aorus Xtreme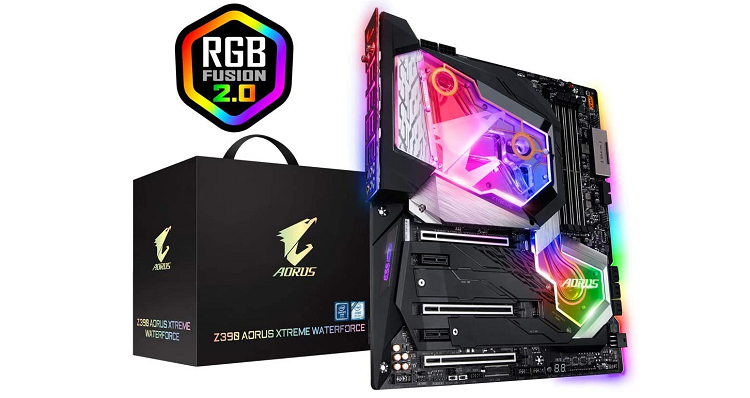 While a motherboard doesn't directly affect the gaming performance, it does limit the CPU and GPU components one can use. This may explain why Pestily opts for this high-tier motherboard from GIGABYTE.
The Motherboard features a superior voltage regulator and cooling, meaning that it can easily allow for GPU and CPU overclocking capabilities without risking any current surges.
It also comes with an upgrade from the 12 phases IR Digital VRM to 16 Phase IR Digital VRM solution with powirstage
Pestily's Gaming HDD/SSD: Samsung 970 EVO Plus NVMe SSD 1TB / Samsung 970 EVO Plus NVMe SSD 500GB

Every gamer's dream is to do more and accomplish even more. A dream Samsung literary brought to fruition through the Samsung 970 Evo Plus.
The SSD boasts of up to 3500/3300 M/s read and writes speed which is almost double their previous invention. The SSD is powered by the revolutionary VNAND technology, which renders it more compact, two times faster, and more efficient in energy consumption.
This makes it occupy less space to free more room for other components, cheaper, and an overall better gaming experience. Features, Pestily, and other gaming pros will find hard to pass on, which may explain why he has two, instead of one.
Pestily's Gaming Liquid Cooler: Corsair Hydro Series H150i Pro 360mm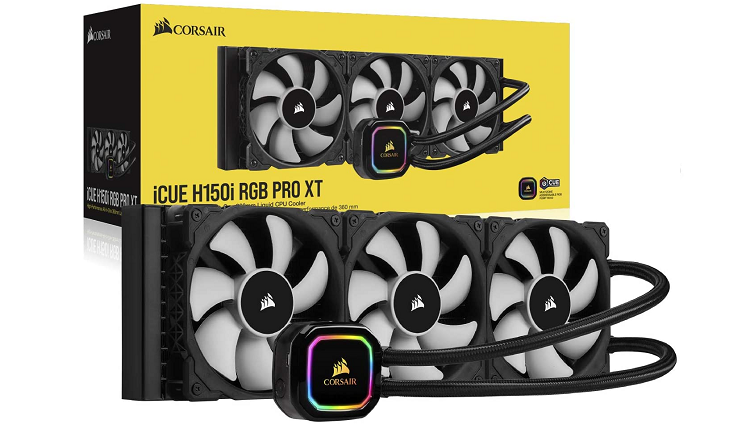 The Corsair Hydro Series is Pestily preferred temperature regulator that keeps all his computer components from overheating.
The cooler is powered by magnetic Levitation, customizable RGB backlighting, and a zero RPM all ran by the powerful Corsair ICUE software.
Pestily's Gaming Settings
Pestily's Mouse Settings
| | |
| --- | --- |
| Mouse Sensitivity | 0.75 |
| Mouse Sensitivity Aiming | 0.55 |
| Double Click Timeout | 0.33 |
| Inverted X-Axis | None |
| Inverted Y-Axis | None |
| DPI | 450 |
| Polling Rate | 1000 Hz |
Pestily Keybind Settings
| | |
| --- | --- |
| Lean Right | E |
| Lean Left | Q |
| Aim | Right Mouse Button |
| Fire | Left Mouse Button |
| Check Time | Y |
| Mumble | Y |
| Smooth Lean Left | A + Left-Alt |
| Smooth Lean Right | D + Left-Alt |
| Movement | WASD |
| Switch Scopes | LCtrl + RMB |
| Change Scope Magnification | LAlt + RMB |
| Free Look | Mouse Wheel Down |
| Toggle NVG | Y |
| Toggle Tactical Device | T |
| Next Mouse | Mouse Scroll |
| Previous Weapon | Mouse Scroll |
| Interact | F |
| Grenade | G |
| Reload | R |
| Check Ammo | T+ LAlt |
| Toggle Fire Mode | B |
| Prone | X |
| Sprint | Left Shift |
| Duck | C |
| Jump | Spacebar |
| Knife | V |
| Inventory | Tab |
Pestily Graphics Settings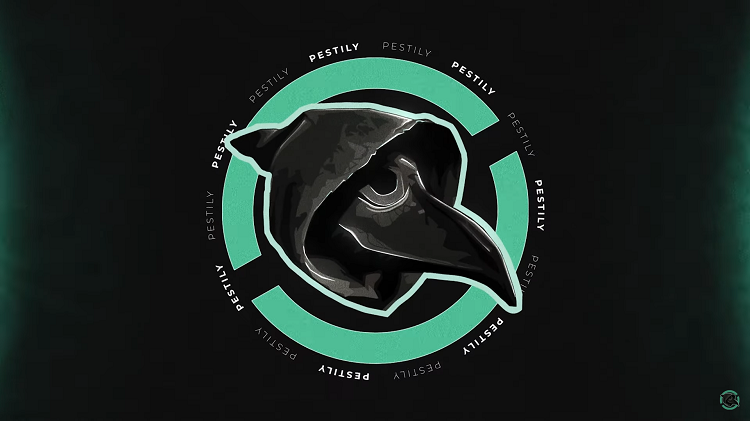 Screen Resolution
2560 x 1440
Fullscreen
Bordeless
Aspect Ratio
16:9
VSync
On
Texture Quality
High
Object LOD Quality
2
Shadow Quality
Medium
Shadow Visibility
00
Overall Visibility
2000
Antialising
TAA
Resampling
1 XOff
HBAO
Off
SSR
Off
Anisotropic Filtering
Off
Sharpness
27
Lobby FPS Limit
60
Game LPS Limit
Z-Blur
120
Chrome Abberations
Off
Noise
Off
Grass Shadows
Off
Pestily's Family
Pestily's wife is called Christina. Although they don't have any kids yet, they plan to expand their family in the future.
Pestily has disclosed that he delights in spending time with Christina when she's off work.
Pestily's Net Worth and Earnings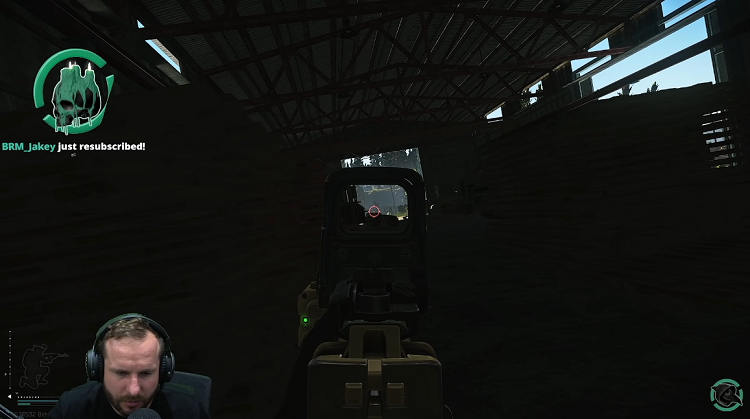 As of 2021, Pestily's net worth was approximately $3,000,000, which is considerably more than some other gamers' who joined the scene way before him. Impressive, right?
Below, let's show you how this video gamer has made it this far and his major income streams.
Twitch
Pestily streams Escape from Tarkov daily on Twitch, earning about $286,251 monthly. This is from Twitch subs, ads, donations & bits.
YouTube
Though we don't have an exact figure, we're sure Pestily makes thousands of dollars on YouTube. His gaming videos get up to 200K views, which are monetized.
Brand Deals
While Pestily doesn't have as many sponsors as other big names in the industry, he doesn't hold back on working with different brands when the opportunity arises. Artesianbuilds.com is one that he's joined hands with, and there could be others.
Pestily makes about $5K per month from brand deals.
Merch Sales
Pestily's entrepreneurial spirit is admirable. He has a popular online store where he sells his merchandise, including t-shirts, beanies, and joggers. This Twitch partner makes approximately $2,000 monthly from merch sales.
Tournaments
As expected, Pestily doesn't shy away from participating in Escape from Tarkov competitions. After all, his skills at this first-person shooter game are unparalleled.
He's won some of these tournaments and received the promised prize money.
For instance, this streamer won $10,000 in 2020 after winning an online Escape fromTarkov tournament held by BoomTV.
Pestily's Retirement and Post Professional
In 2021, Pestily told his fans in a YouTube video that he plans to minimize his streaming hours in the following decade. He expressed his interest in traveling and creating content related to his adventures in different countries.
Pestily also disclosed that he doesn't mind streaming exciting stuff such as fishing and fixing vehicles.
Pestily's Merch
If you're currently hunting for Pestily's merchandise, you'll be pleased to know that there are plenty of items up for sale right now. These include the following:
Pestily Moist Beanie
This beanie hat is on Pestily's website right now. It features a breathable cotton and acrylic material to guarantee warmth and comfort at all times.
This beanie hat is unisex, and even better, available in a size suitable for most ages.
Pestily Moist Pullover Hoodie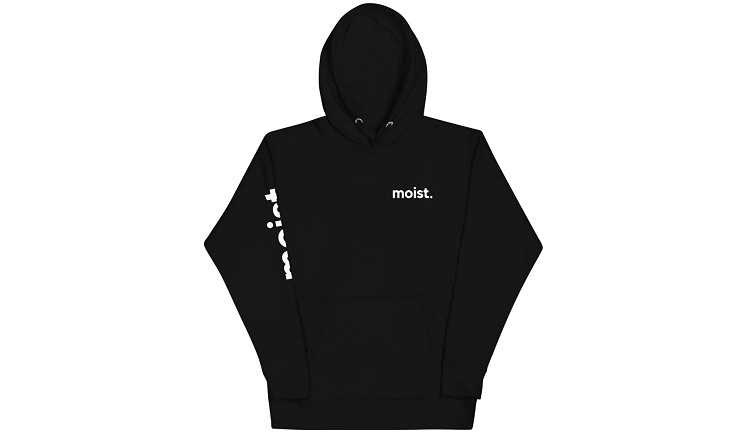 There's nowhere you can't go with a classy hoodie. That's why you should check this one offered by the Pestily brand. It's provided in various sizes (S-3XL), each having a front pouch pocket and matching flat drawstrings.
Supposing you want another hoodie option, you could try the Pestily Logo Pullover Hoodie. It looks pretty much like the moist pullover hoodie, but it has this gamer's logo instead of the "moist." label.
Moist Jogger
This one is for passionate joggers looking to add to their comfort as they pursue their fitness goals. It has pockets to keep things like your phone or wipers while you jog.
If you don't want something too plain, you might be impressed by the Pestily hem tag on the pocket seams and the "moist." label.
Moist Raglan Tee
This machine-washable t-shirt is another of Pestily's merch on the market. It's designed for those who prefer ¾ sleeves and 100% cotton material.
Pestily Unmasked Basketball Cap
Find this fashionable cap on Redbubble. You can order yours in black, white, light grey, dark grey, or navy.
Some of the features we like about this Pestily cap are that it is well-made with an adjustable fit. Besides, it's durable, lightweight, and wrinkle & shrink-resistant.
Pestily Dad Cap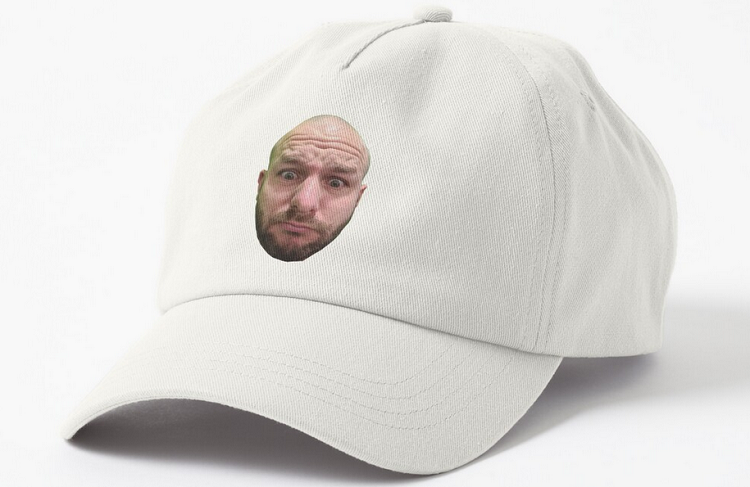 Here's another excellent option for cap lovers. RobertKram avails it in white, beige, navy, and slate grey. Even though it's only available in one size, it has a buckle so that you can adjust it to your fit.
These Pestily dad caps are made from 10% cotton material, apart from the beige colored ones with 19% rayon.
PESTILY Twitch Streamer Funny Meme Omegalul Cap
Cap wearers who also love memes should consider this Pestily-inspired cap, which comes in colors such as white, black, navy, light/dark grey. The funny meme on its top visor reads, "YOUR GIRL WATCHES THE OFFICE MY GIRL WATCHES PESTILY WE ARE NOT THE SAME"
Although this cap's fit is adjustable, it's convenient for 13-year-olds or older.
Cultists – Escape from Tarkov – GTA Style Sticker
If you need a stylish sticker to personalize some of your items at home, school, or work, try this sticker designed by Soronelite. You'll undoubtedly like its Pestily logo, not to mention its durability, water-resistance, and attractive matte finish. But you're free to order yours in a glossy or transparent finish if you deem them more appealing.
Pestily Logo Escape From Tarkov Mouse Pad
Are you scouring the market for a classic, smooth, and firm mouse pad? This one by EmilyDesignUwU is unquestionably worth your attention. It's designed for both laser and optical mice.
We're impressed by its anti-fray edges meant to enhance its durability. Its pill-resistant surface makes use of microwave polyester to enhance its durability.
Pestily Funny Single Taken Essential T-Shirt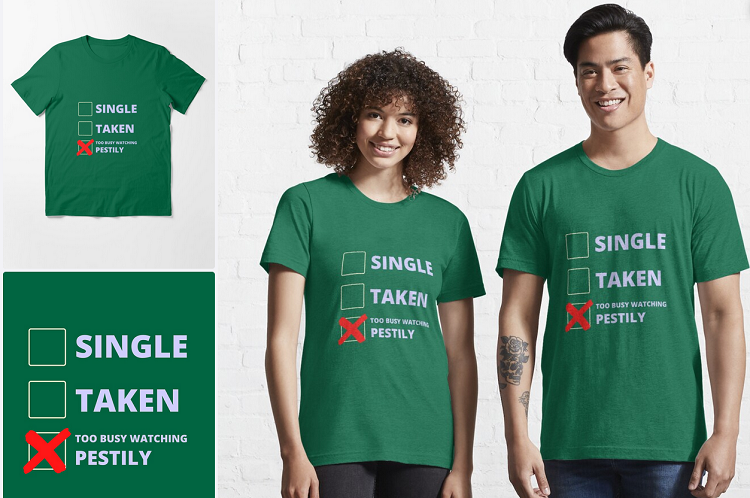 If you're a Pestily fan looking for a t-shirt that screams your admiration for this gamer, get this t-shirt brought to you by LAST WEEK'S STOLEN AESTHETICS.
The available colors include black, white, charcoal heather, blue, dark blue, dark grey, red, eggplant, crème, orange, gold, and brown.
It's suitable for everyday wear, but remember to pick your perfect fit with short or long sleeves.
Frequently Asked Questions About Pestily
Question: How does Pestily Change the World?
Answer: Pestily impacts the world by conserving the environment, observing human rights, and promoting equality. His gaming streams also deliver matchless entertainment and inspire upcoming young gamers.
Question: Does Pestily have Any Friends?
Answer: Yes. Pestily has several friends, some of whom he made during his time in the military.
Question: What is Pestily's Favorite Gaming Snack?
Answer: Pestily savors Starburst during his numerous gaming sessions, but he doesn't have too many.
Question: Who are Pestily's Favorite Streamers?
Answer: Pestily doesn't play favorites, but some of the streamers he likes are Nathan Cavaleri, Anton, and KIKI.
Recommended Reads:
Research Citations: