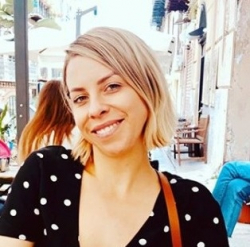 Latest posts by Jodie Chiffey
(see all)
Erik Range, better known as Gronkh, is a multi-talented German YouTuber, Twitch variety streamer, musician, video game developer, media personality, and entrepreneur.
Most people recognize Gronkh from Let's Play, a world-class video game series he created and published. PlayMassive GmbH, a Cologne-based media company he co-founded, was pretty handy in helping him promote these computer games.
Gronkh's guides for the Meridian 59's characters thrust him into the limelight over a decade ago.
Years of relentless hard work and persistence have seen him morph into one of the most dynamic, well-rounded public figures today. It is this decade-long journey we detail below, but first his biofacts;
Gronkh's Bio Facts
| | |
| --- | --- |
| Real Name | Erik Range |
| Birthdate | April 10, 1977 |
| Birthplace | Brunswick, Germany |
| Nickname | Gronkh, Erich Lunge, Gregor Onkh |
| Height | 5 feet 10 inches |
| Nationality | German |
| | |
| --- | --- |
| Zodiac Sign | Aries |
| Siblings | Unknown |
| Children | Gronkh doesn't have any kids |
| Girlfriend | Gronkh is currently dating Tatjana Werth (Pandorya) |
| Games Played | Gronkh plays a variety of games, including Minecraft, Just Chatting, Death Stranding, Valheim, and Assassin's Creed Valhalla |
| Net Worth | $1.31M – $7.86M |
| Social Media | YouTube: Gronkh, Twitch: GRONKH, Twitter: @Gronkh, Instagram: gronkh |
| Awards | Gronkh hasn't received any awards as of this writing |
| Last Updated | February 2022 |
Gronkh's Birthplace and Early Life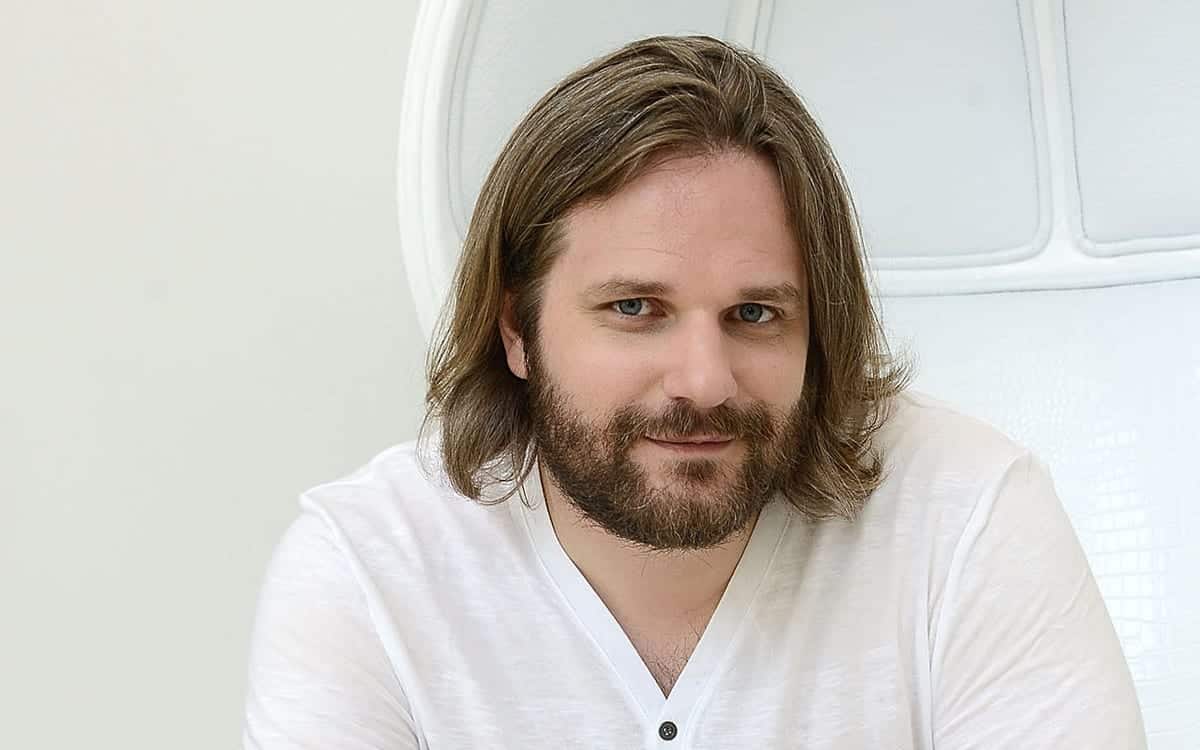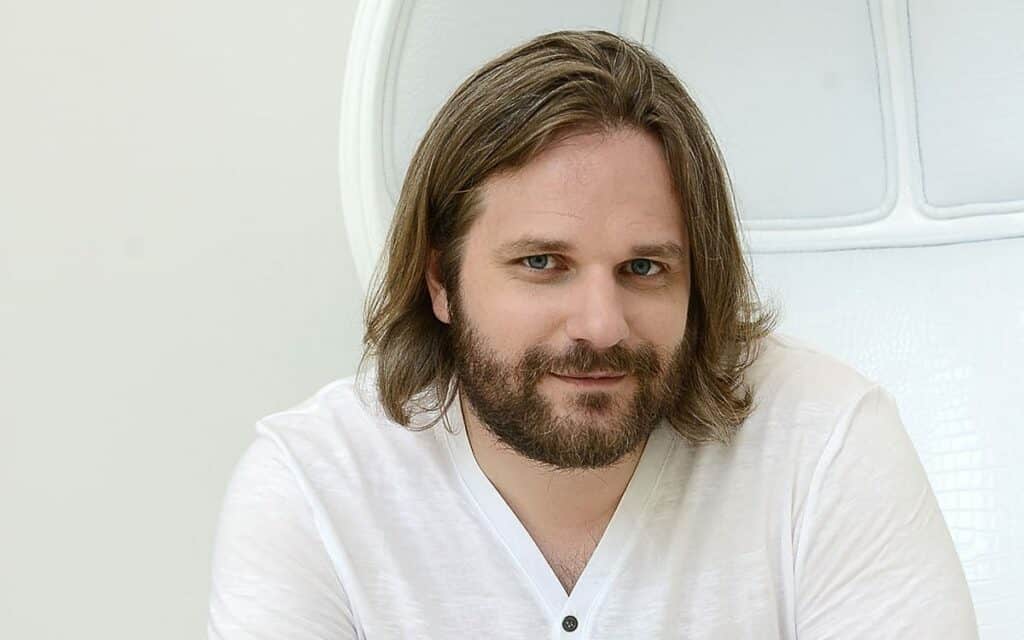 Gronkh's was born in 1977 in Brunswick, Germany. His father is German, while his mother is Russian.
Much about Gronkh's family is undisclosed. Hence, we can't accurately tell his parents' identities or how many siblings he has.
Even so, we have no qualms that content creating and gaming have always been at the top of Gronkh's list of passions.
How Did Gronkh Get Started Gaming?
Gronkh's popularity in the fast-evolving computer games industry began with him creating guides for different characters who appeared in Meridian 59. This is a popular role-playing video game Archetype Interactive developed in 1996.
This is where he first picked up the gamer tag "Gronkh," and he has been using it ever since. In 2009, Gronkh partnered with Valentin Matthias Rahmel (Sarazar) to establish PlayMassive GmbH.
Let's Play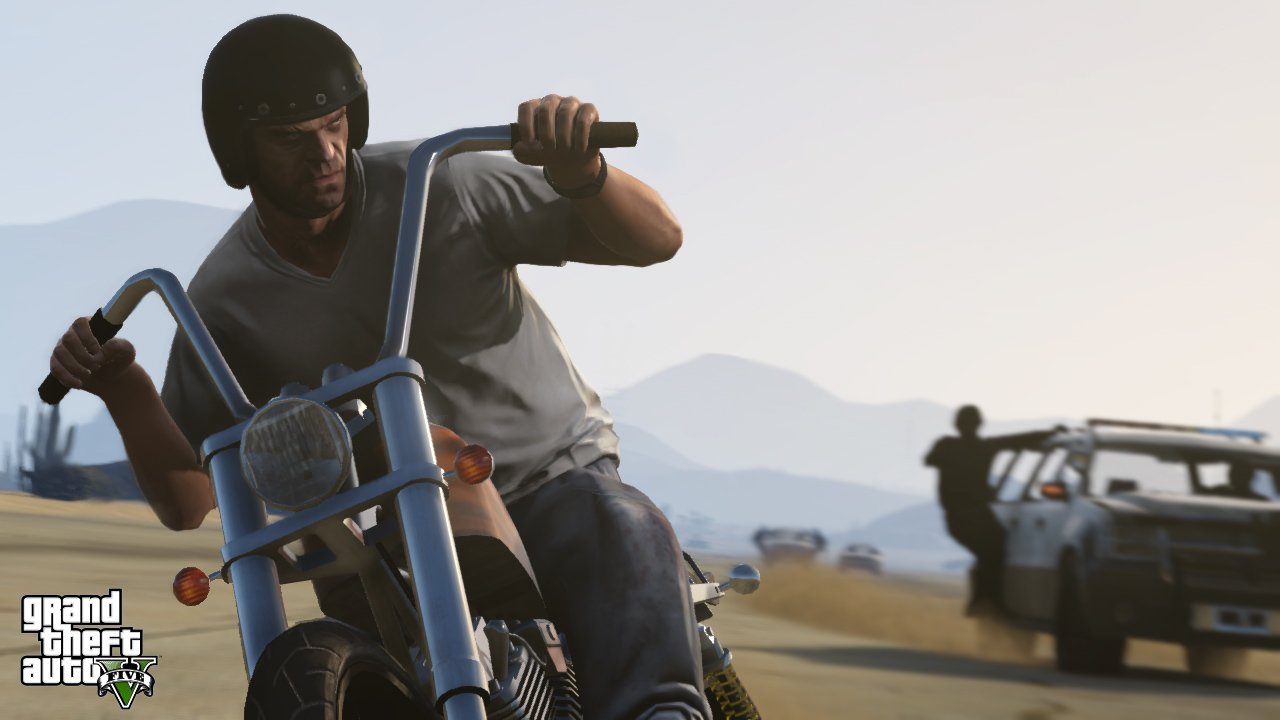 A year later, Gronkh launched Let's Play, a popular video game series that features well-liked video games such as Grand Theft Auto V, A Bird Story, Gone Home, The Long Dark, Stranded Deep, The Evil Within, and Minecraft, one of Alexia Raye's favorite games (check Alexia Raye's bio).
The Allods Team's Allods Online was the first video game Gronkh covered on Let's Play. Since then, he's been unbelievably consistent, paving the way for him to become one of Germany's most famous providers of game options with similar formats.
Let's Play Minecraft series
Let's Play Minecraft series is worth mentioning because it's one of Gronkh's most successful creations. It featured over 1,100 parts, with 10-20-minute videos that received about 150K views each. This series lasted more than three years and drew the attention of Minecraft enthusiasts in Germany and beyond.
Although Gronkh was already known as PlayMassive GmbH's trademark, his run with this company ended in 2018. He left with his "Gronkh" trademark to establish Gods of Gaming GmbH, with its head offices in Cologne.
In addition to running this company, this enthusiastic gamer also manages Gronkh. tv, which he founded in 2021. He uses it to air his past Twitch streams and reach a wider audience.
Notably, Germans don't have to pay a cent to watch Gronkh. tv. Even better, it doesn't broadcast any ads, which means viewers can entirely focus on the provided gaming content.
Gronkh's Videos
Chillyman uploaded this exciting video in early 2022. It lets you dive into some of Gronkh's most exhilarating gaming moments in 2021.
GIGA GAMES shared this short Gronkh video on YouTube about a decade ago. It offers some insight into Gronkh's early beginnings and his Let's Play series.
Gronkh's Gaming Setup
Gronkh Gaming Monitor: Asus PB287Q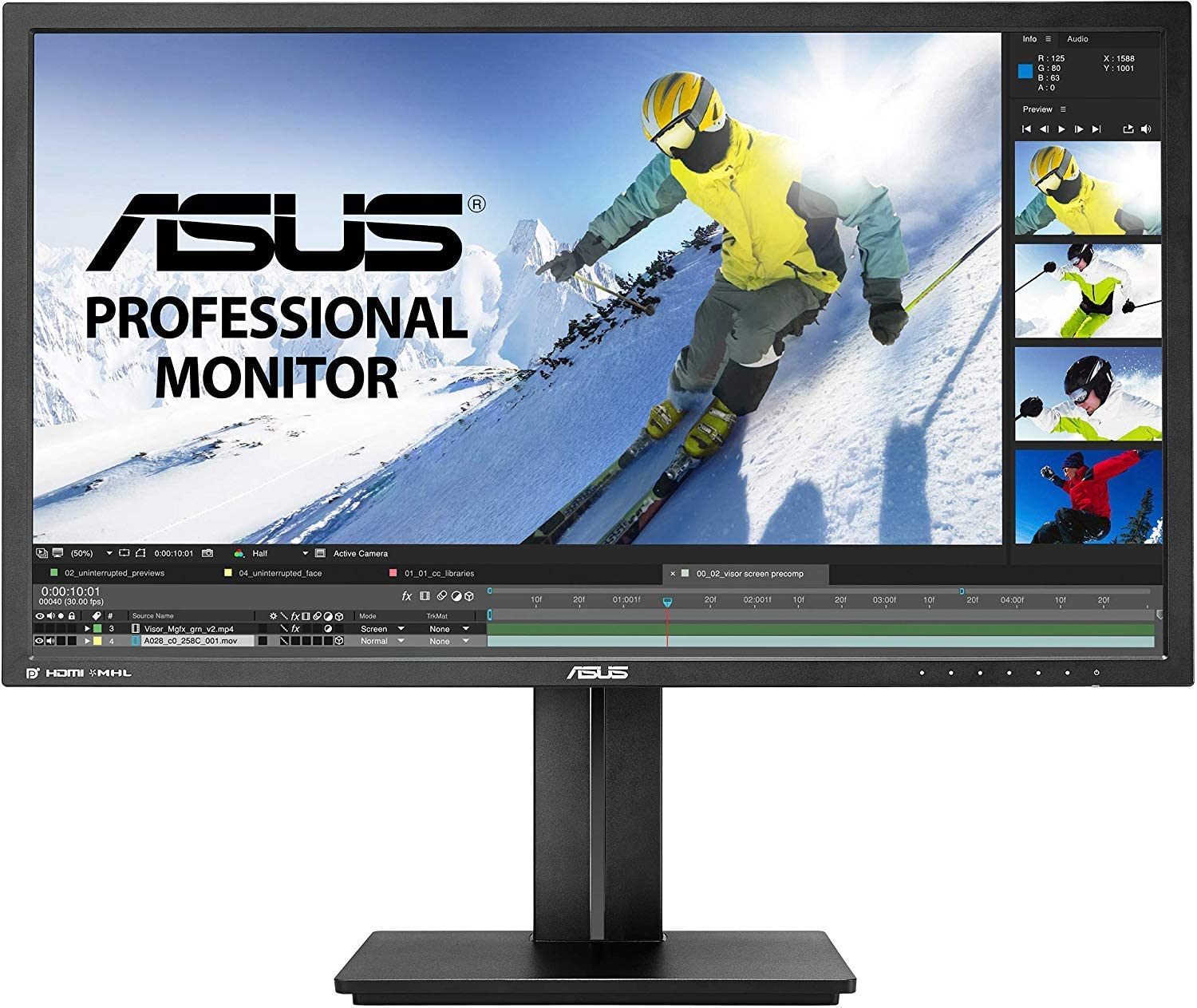 To truly get the thrilling and immersive nature of gaming, one needs a monitor that delivers not just images, but pixel-perfect picture quality. And no other monitor does this better than Gronkh's Asus PB287Q.
The monitor has an impressive height-adjustable ergonomic stand, capable of tilt, swivel, or wall mounting. This multi-purpose setting capability makes it easily adjust to Gronkh's diverse streaming.
The monitor can also be connected to virtually any compatible device through HDMI, HDMI/MHL, and DisplayPort. This makes it one of Gronkh's most trusted allies in his streaming endeavors.
The monitor features a Flicker-free technology, a 10-bit color technology for displaying spectacular 4k color images, and a 1ms GTG refresh rate. Add all this to 3840 x 2160 UHD resolution and you will truly appreciate why Gronkh has Asus PB287Q for a monitor.
Other than this, Gronkh also has 3 other Asus VG278HE 27monitors, one to the right and 2 to the left of his main monitor.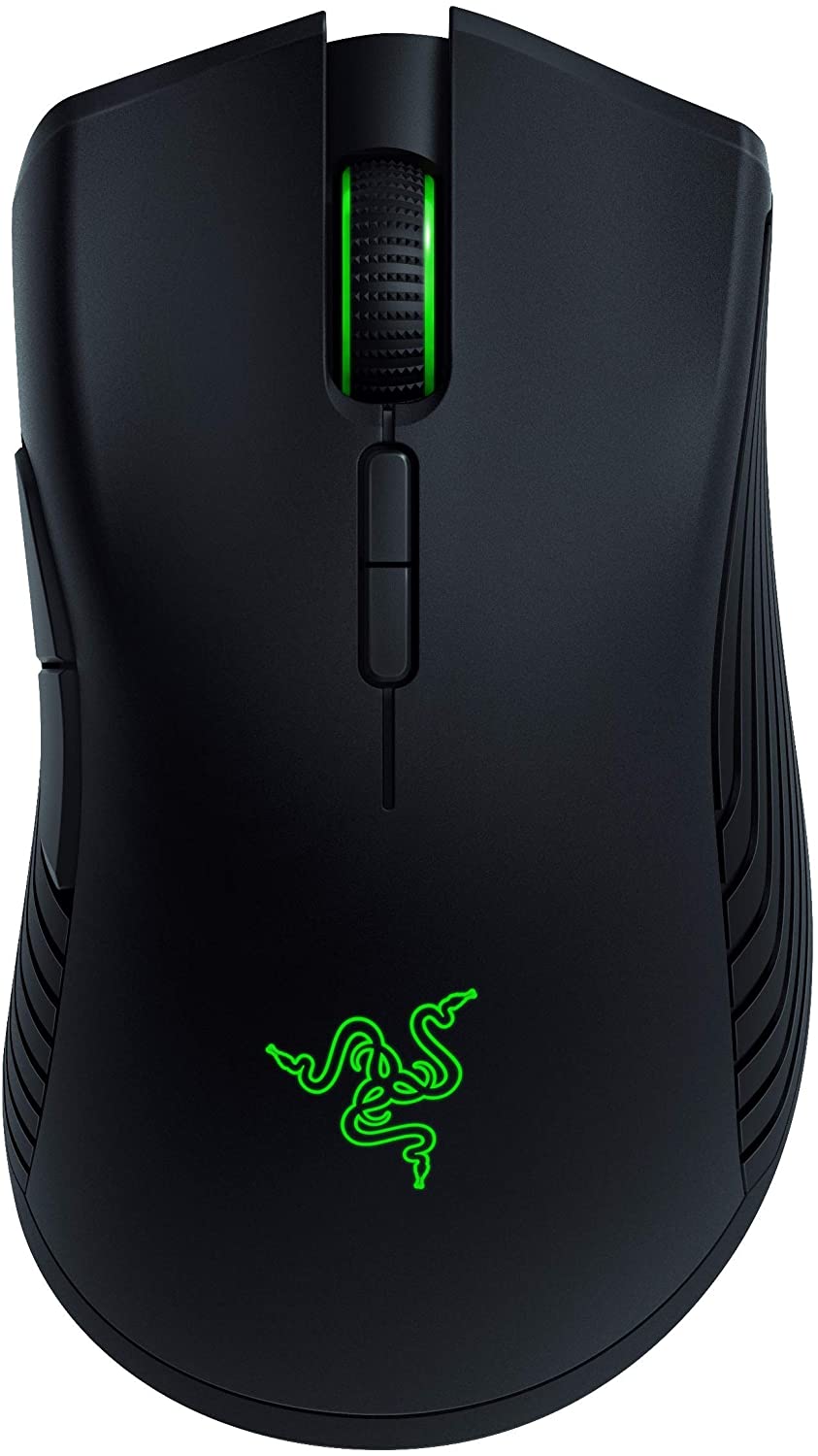 The Razer Mamba wireless is an ergonomic ambidextrous gaming mouse that is comfortable, has a low click latency, and has a wide adjustable CPI range. Features pro gamers like Imaqtpie (checkout Imaqtpie's bio)and Strahfe will attest are gamers best friends.
The mouse has textured rubber grips on either side, RGB lighting on the scroll wheel, and rear logo, as well as a battery that can last well up to 50 hours when its lights are disabled.
Similar to most mice, Gronkh's mouse boasts of high precision of up to 16000 DPI optical sensors that can last 50 million clicks, 7 programmable buttons, and a customizable RGB color profile.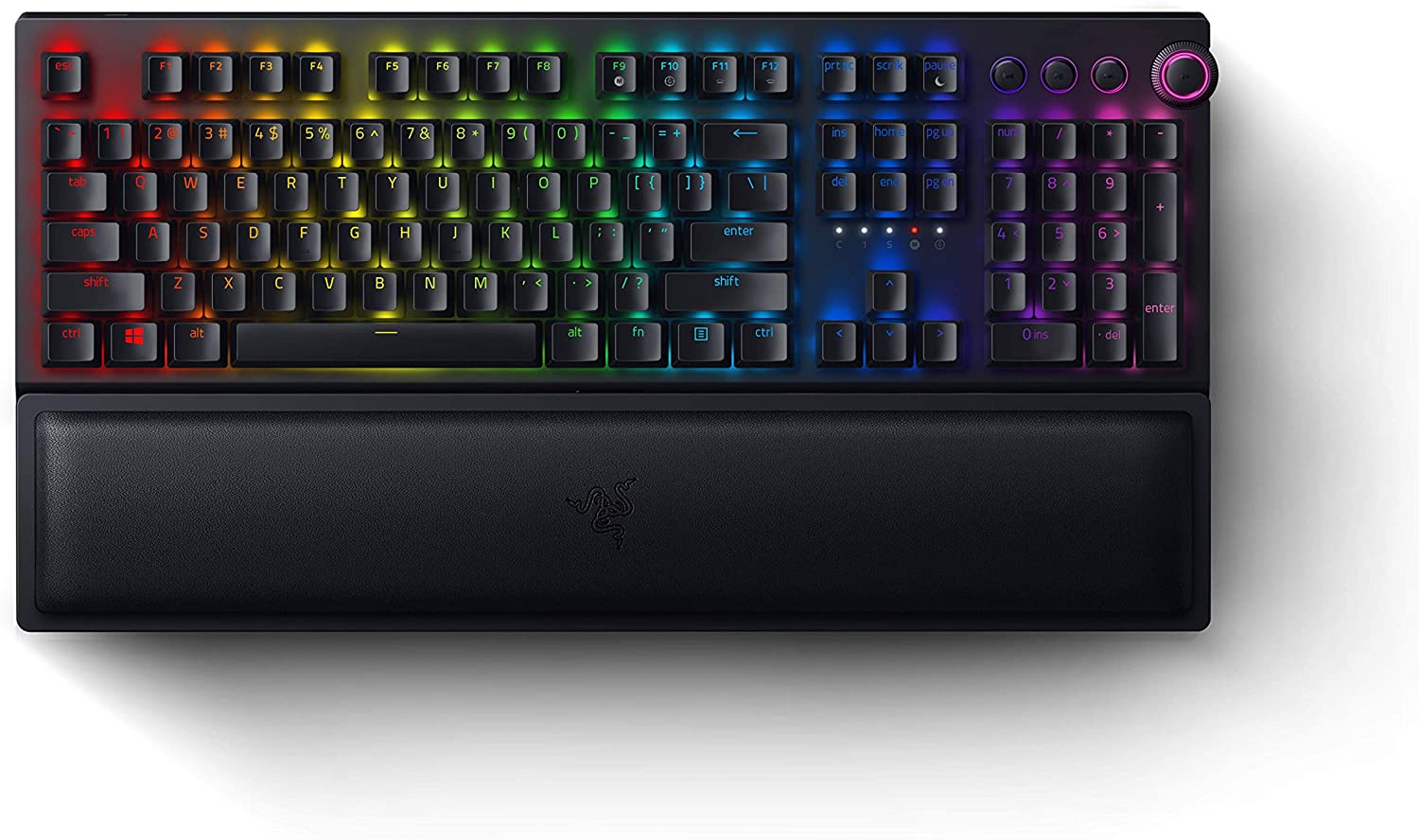 This iconic mechanical gaming keyboard is synonymous with precision, quiet gaming, durability, and a tactile clicky that even Gronkh found irresistible.
The Keyboard, similar to the one in Djarii's arsenal (proceed to Djarii's bio), is optimized for actuation, precision, and enhanced performance to give gamers a satisfying gaming experience.
The keyboard features yellow mechanical switches whose silent switches answer to keystrokes with an extremely smooth zero tactile bump. It also features a double shot ABS key shot that can withstand up to 50 million repeated keystrokes without registering any signs of use on the keys.
Other features include a dedicated multi-function roller wheel for media functionalities, an ergonomic wrist rest to ease tension and relieve fatigue, and a cable routing option to keep Gronkh's gaming table clutter-free.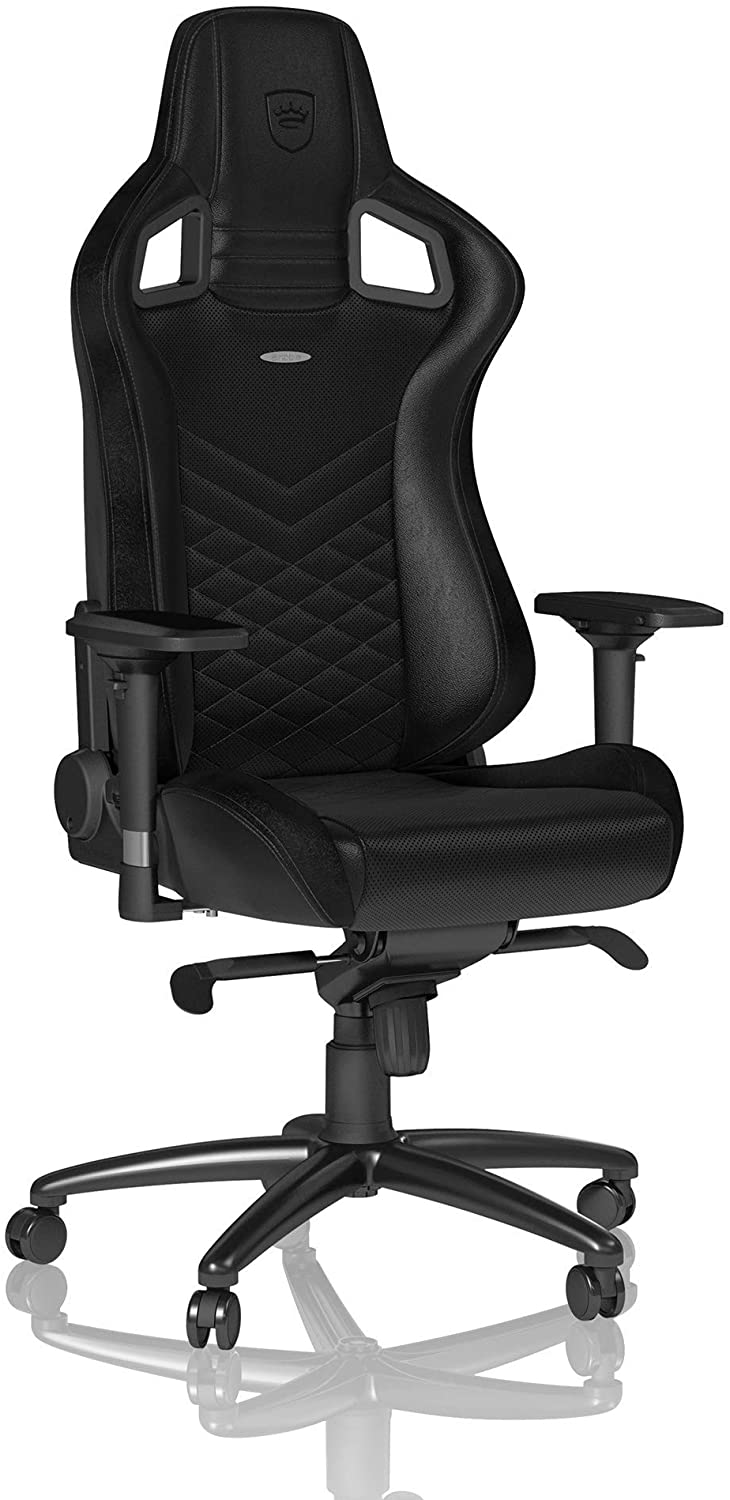 Gronkh's luxury Epic gaming chair is inspired by the century-old sports car interiors. It features a robust and practical design composed of a sophisticated rocking mechanism, an adjustable and recline-able feature, as well as a thick and extra soft PU faux leather for optimal breathability.
The chair's rocking and adjustable mechanism easily allow Gronkh to effortlessly swivel between his monitors, fidget when on edge, recline when considering his next course of action and even happily dance when his strategies hit a home run.
Additionally, the chair features 4-dimensional flexible armrests for optimal comfort, a durable steel frame, lumbar and neck support cushions, as well as an impact absorbing 2.4″ PU casters for soft & hard floors.

The Rode Procasteris a select microphone whose quality and service have found favor with the likes of Pestily. It, therefore, comes as no surprise that Gronkh entrusts his audio needs on this microphone.
The microphone features an internal pop filter, which optimally filters out plosives during Gronkh's live streams, broadcasts, or even recordings. It also comes with an internal shock mount to buffer against unintentional contact to ensure superior and uninterrupted gameplay.
The Behringer Xenyx X1204USBis Gronkh's choice of mixer on matters of audio control. The classic mixer features an in-built 16-channel USB/audio interface that conveniently connects to his PC, 4 studio-grade compressors with super-easy one-knob functionalities, as well as a 16 editable FX processor presets.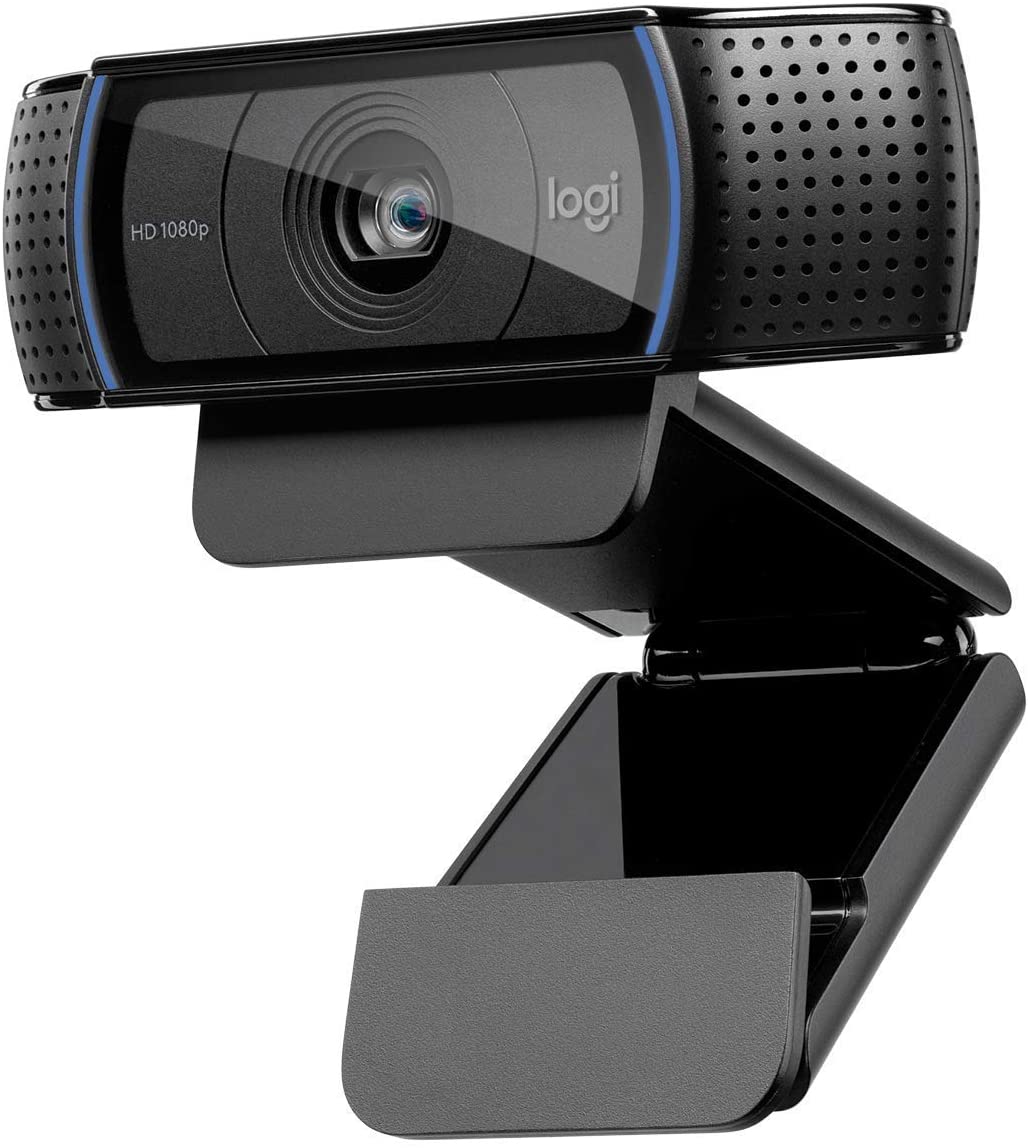 Video and pictures quality is a do-or-die affair in the gaming world. And Gronkh knows this too well which is why he went for Logitech's superior top-of-the-shelf camera, which is known to offer nothing short of remarkably crisp and detailed Full HD videos.
The camera features a duo mic stereo audio capable of capturing realistic sounds from broader angle ranges. It also features tripod and laptop-ready clips, automatic light correction as well as a 1080p video calling capability.
Gronkh also has another camera, Canon Legria mini X, with which he shoots two or more videos for his inspiring vlogs.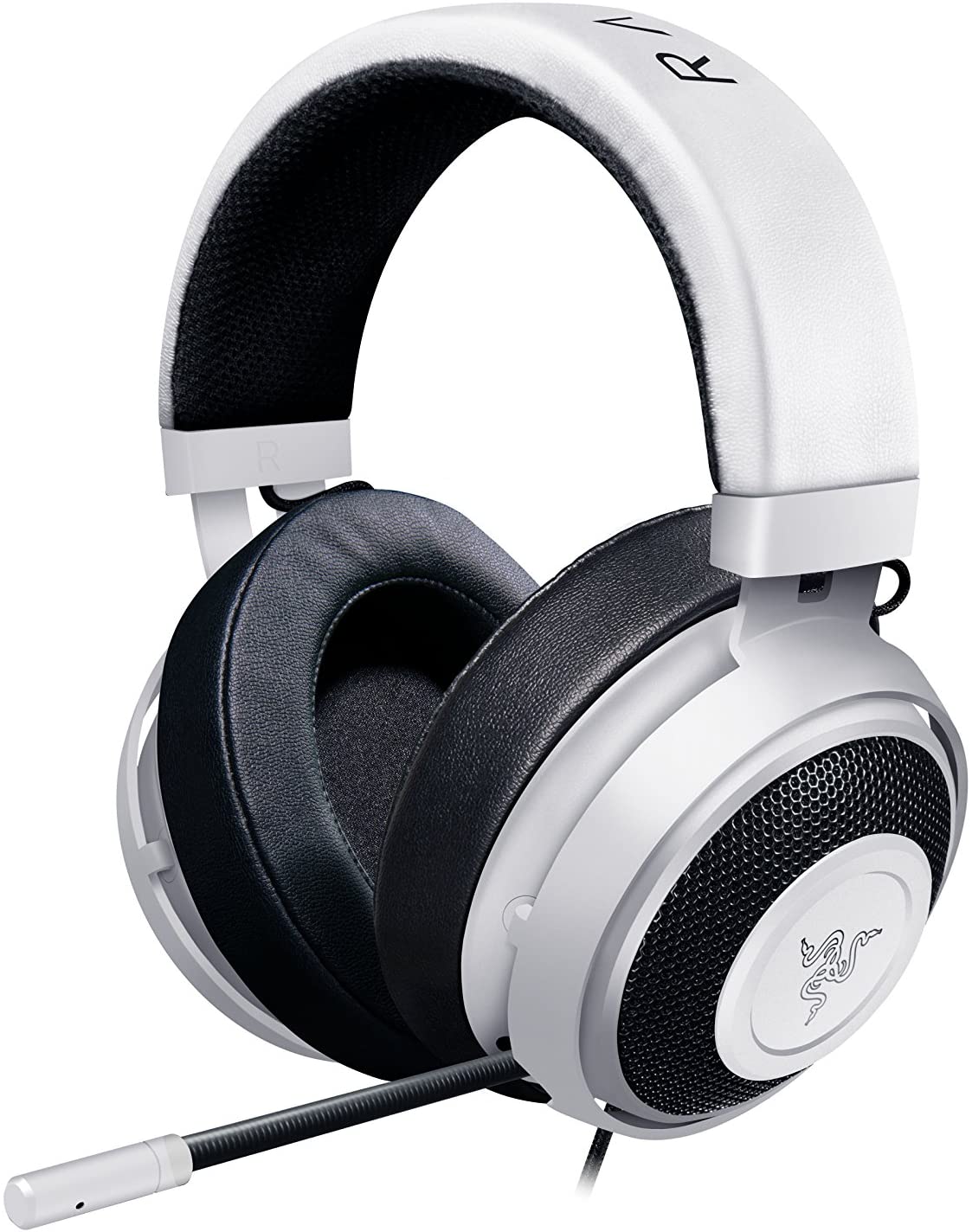 The Razer Kraken Pro v2is a sturdy gaming headset with mics that can accurately reproduce voices while filtering background noises. Its decent sound quality, low latency wired connection, and 1khz audio sensitivity are Gronkh's idea of immersive gameplay.
The headsets have an oval-shaped ear cushion designed for prolonged usage, which perfectly aligns with Gronkh's long schedules of recording and streaming.
The headsets also feature Razer's revolutionary Optimum form, designed to afford gamers prolonged gaming sessions without fatigue or strain.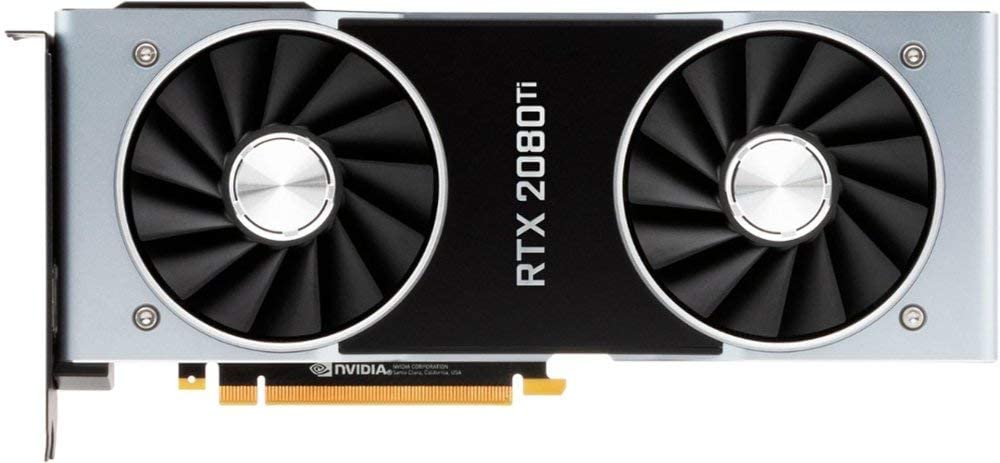 Nvidia never disappoints when it comes to the manufacture of gaming cards that ooze realism and performance. One such graphics is Gronkh's Nvidia Geforce RTX 2080 Ti and Strahfe's NVIDIA GeForce RTX 3080 (proceed to Strahfe's bio)
The Graphics boasts of 11GBs of graphics memory that effortlessly works to compliment Gronkh's superior GPU clock rates. The result is incredibly superb image quality, better CPU performance, and unending hours of gameplay.
The card features a ray-tracing technology that delivers hyper-realistic graphics, unique real-time ray tracing, and incredible video loading capabilities. Thanks to the card's unmatched cutting-edge technology, Gronkh has been able to pave the way to an imaginary exploration of what Minecraft can be.
In tandem with superior PC capabilities, the card easily allows for better overclocking, fully confident of its superior dual-axial 13-blade fans coupled that ran its new vapor chamber for ultra-cool and quiet performance.
It is little wonder, therefore, that even players in the caliber of Pestily rely on RTX 2080 Ti as they decimate their virtual gaming enemies.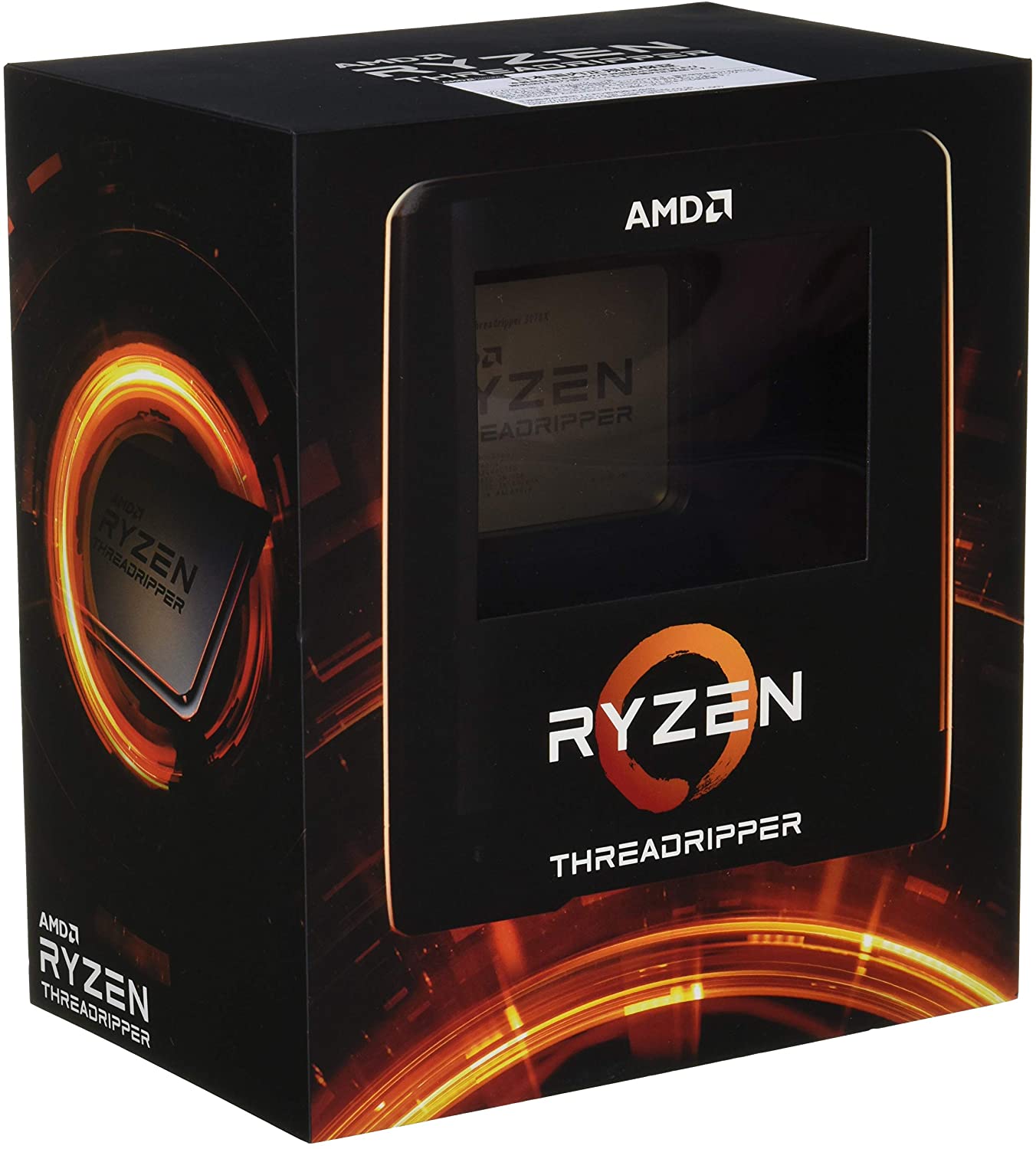 The rivalry between AMD and Intel has for long left gamers torn between whom to trust on matters processors. Well until AMD launched its Zen 2 series, beginning with the Threadripper currently relied on by Gronkh.
The processor boasts 32 cores and 64 threads that will easily outperform Pestily 19 9900k in terms of speed and performance. The processor's power rivals workstation PCs, meaning that it will effortlessly multi-task to ensure blazing fast load times.
Other than this, it also features an incredible 4.5GHz max boost frequency, an automatic overclocking feature, and a quad-channel DDR4. With these specs, Gronkh can confidently declare low FPs non-issues, video rendering impossible, and obliterating load times a norm.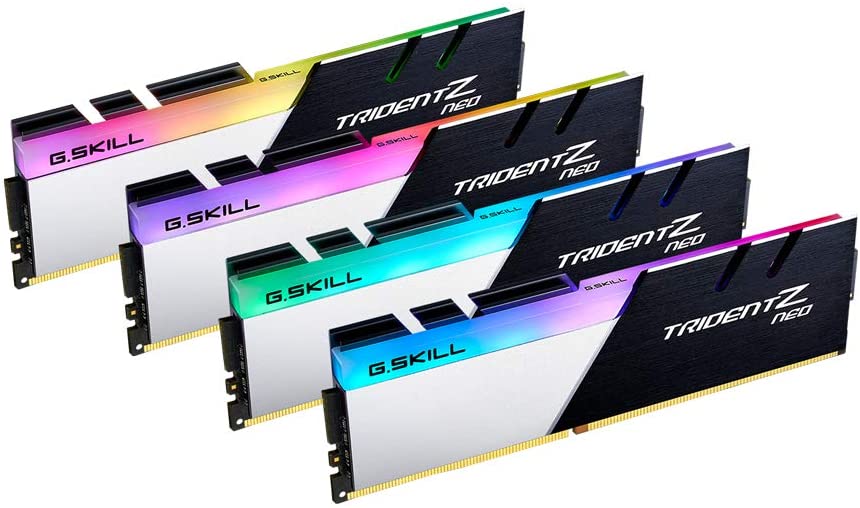 To match the high-power processor and GPU, Gronkh uses the optimized G.Skill Trident Z NEO Series memory.
The Ram comes in 2 packs each with 2-16GB memory sticks. This massive memory power tirelessly writes and reads millions of commands in split seconds as it answers to every keystroke that Gronkh makes from the low tactile bump mechanical keyboard.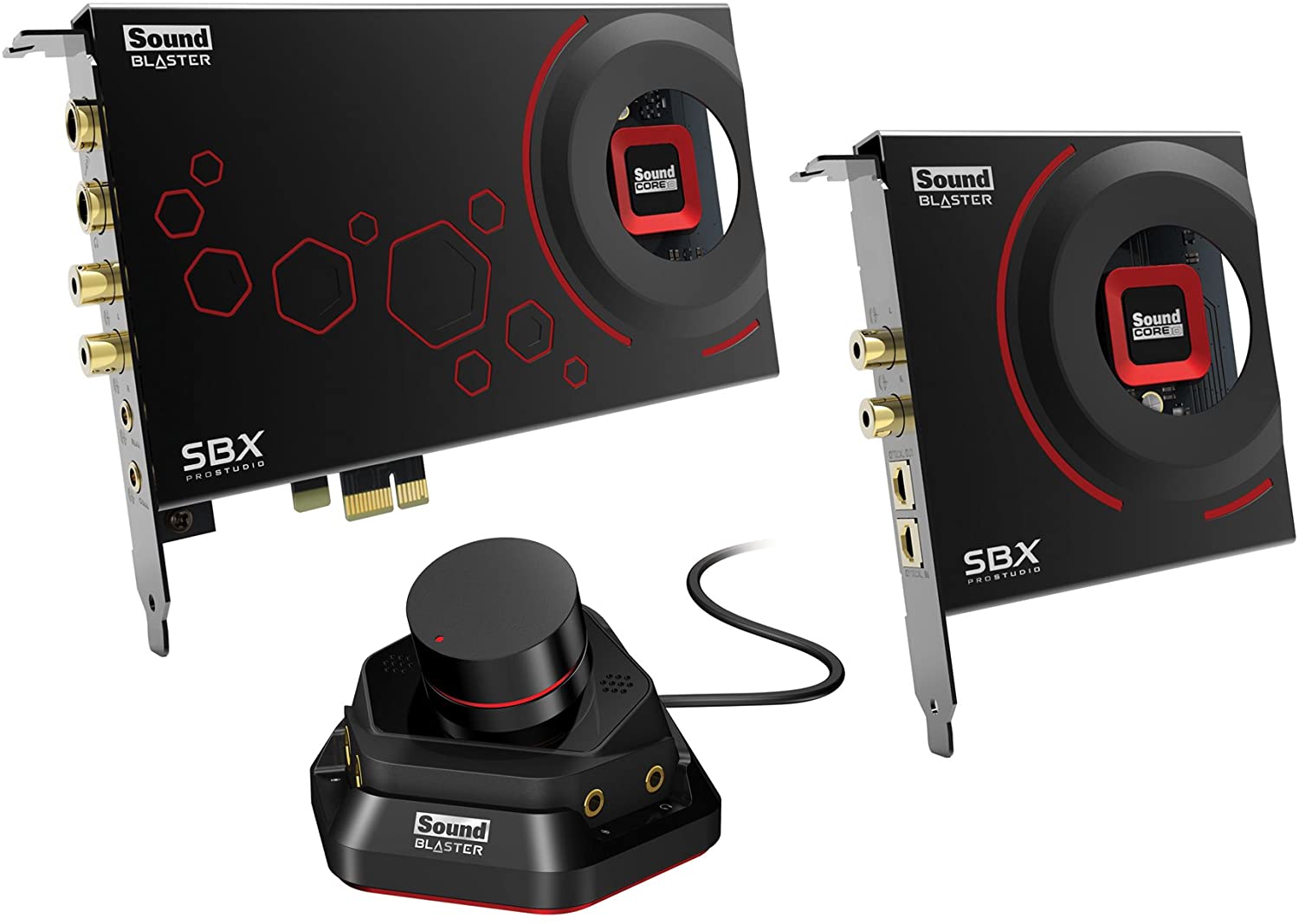 To supplement the quality of his microphone and mixer sounds, Gronkh uses a Creative Sound Blaster ZxR. The sound card features a speaker/headphone switch that conveniently allows Gronkh to toggle between them at the flip of a switch.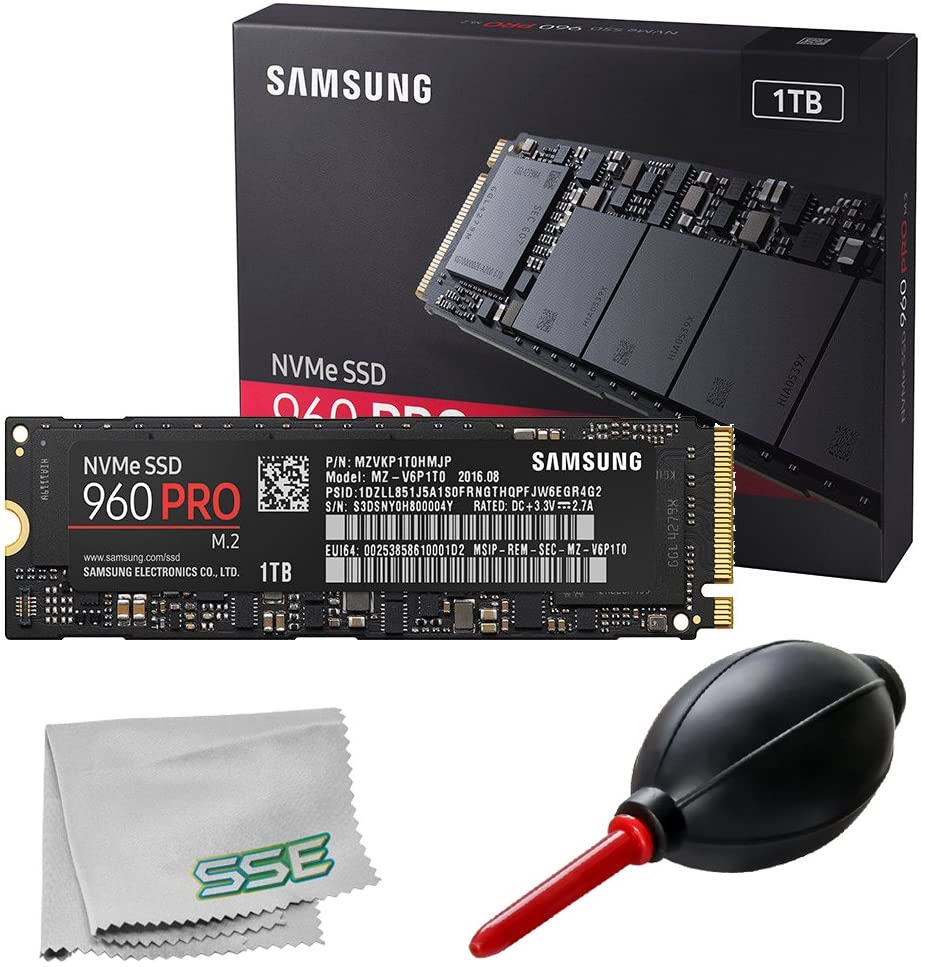 To conveniently store and rapidly retrieve videos, and even transfer streams, Gronkh uses 2 Samsung 960 Pro solid-state disks. The SSD is a favorite of most Pro gamers most of whom can attest to its superior performance when compared to the traditional HDD.
Gronkh's Family
Gronkh has been dating Tatjana Werth (Pandorya) since late 2012. They both enjoy gaming and streaming. Plus, based on their streams, they relish every moment they spend together, sharing goofy moments or developing gaming content.
Gronkh and Tatjana Werth haven't revealed much about their plans together.
Gronkh's Net Worth and Career Earnings
As of 2021, we estimated Gronkh's net worth to be between $1.31 million and $7.86 million. This gamer has multiple sources of income, which include:
Twitch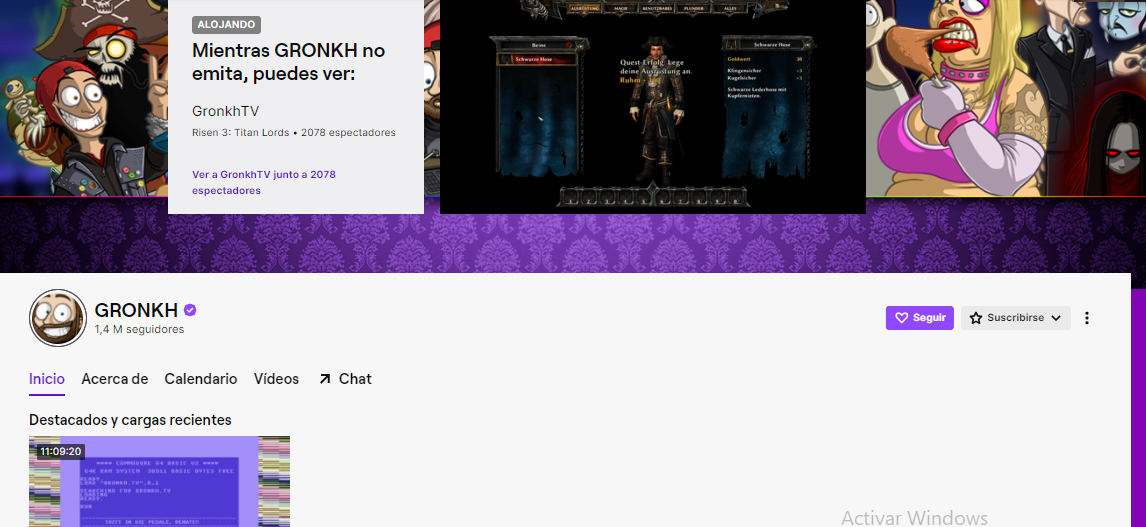 Gronkh makes thousands of dollars from Twitch every month as he has over a million followers, and he streams daily. A 2020 Twitch data link revealed that he received $ 1,481,291.05 from this platform between August 2019 and October 2021.
YouTube
With 4M+ subscribers on his YouTube channel and over three billion views as of this writing, Gronkh is unquestionably one of the highest-paid YouTubers today.
Gronkh receives over $10K in YouTube payouts monthly. For instance, in December 2021, he made $13.3K, while the month before, he'd earned $10.3K from this platform.
Gronkh-Shop

This is Gronkh's online store where he sells a vast range of merch, including clothes. While we could not determine how much profit he makes from this shop monthly, we bet it is significant.
Gronkh's Retirement and Post Professional
Gronkh has been around for over a decade, and we're convinced that he plans to stick around. He hasn't given us any hint that he plans to retire soon, and we feel that he may have tons of things to work on in the future.
For instance, he only launched Gronkh. tv last year, and he's still a regular streamer on Twitch. Besides, he continues to upload content consistently on YouTube.
Gronkh's Merch
Are you on the lookout for Gronkh's merchandise? You'll be glad to know that this computer game expert has an online store selling a wide array of items. They even let you pay in various ways to enhance convenience, including PayPal, Visa, Klarna, and Amazon Pay.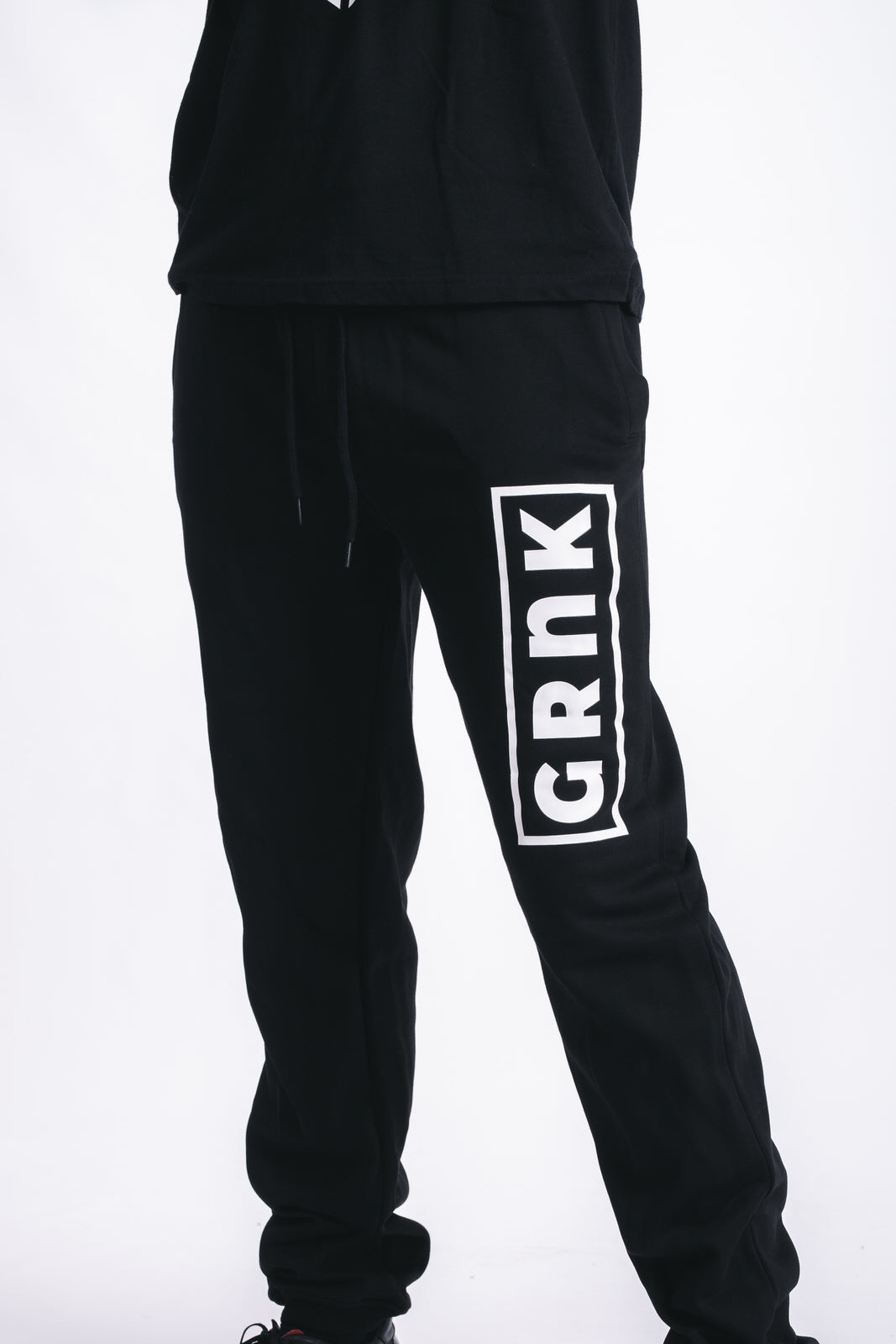 If you like wearing sweatpants to enjoy all the comfort and warmth they deliver, check these out. They come in black, and you can explore Gronkh's shop to see others in grey. Their sizes are between small and 5XL, so it's easy to find your fit.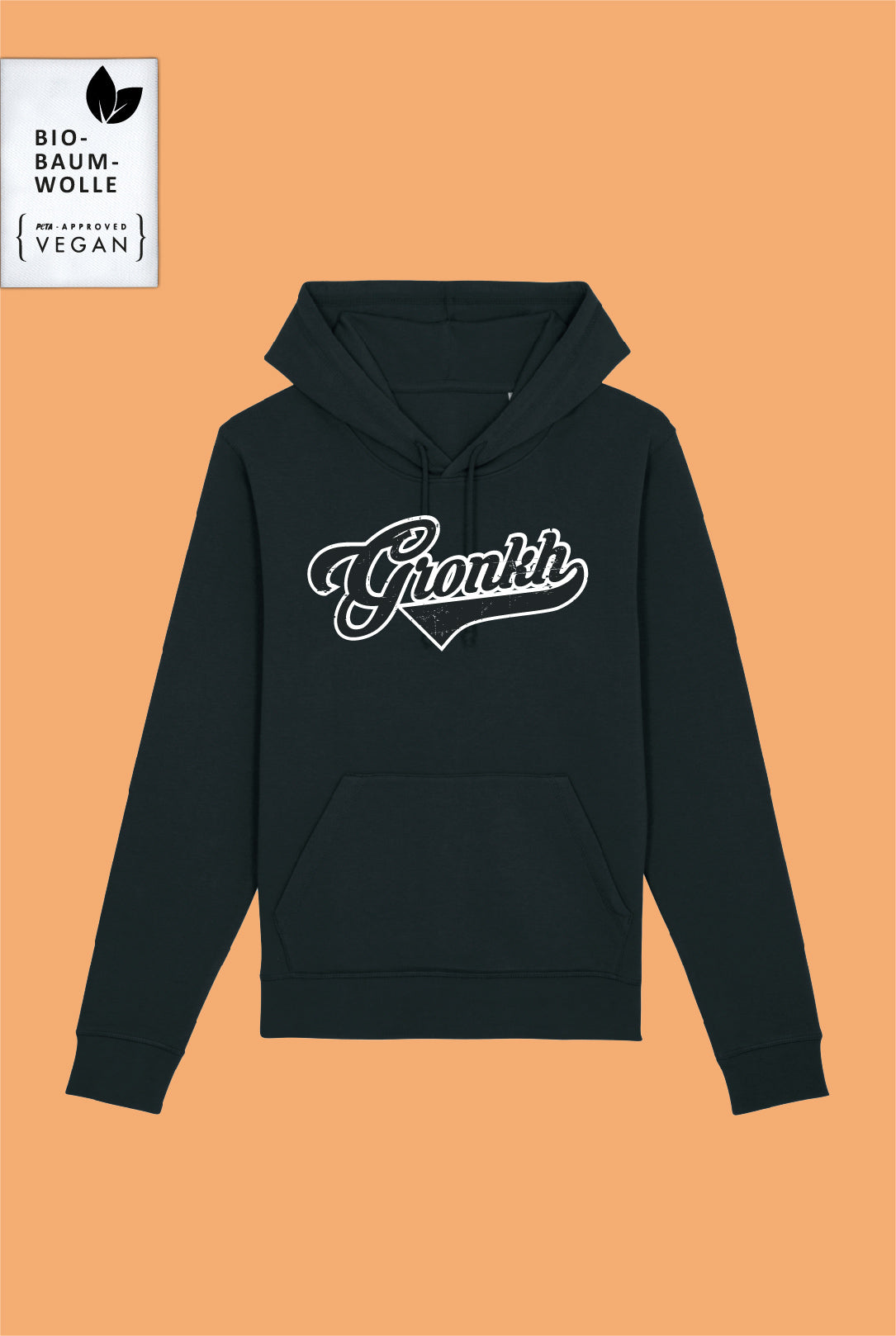 Black hoodies never go out of fashion, which makes one worth your cash. It's unisex, and its available sizes range from XS to 5XL; you might even be able to get one for your little one.
This hoodie comes with a spacious kangaroo pocket where you can tuck your hands on cold days. The "Gronkh" print on its front and back makes it look fancier.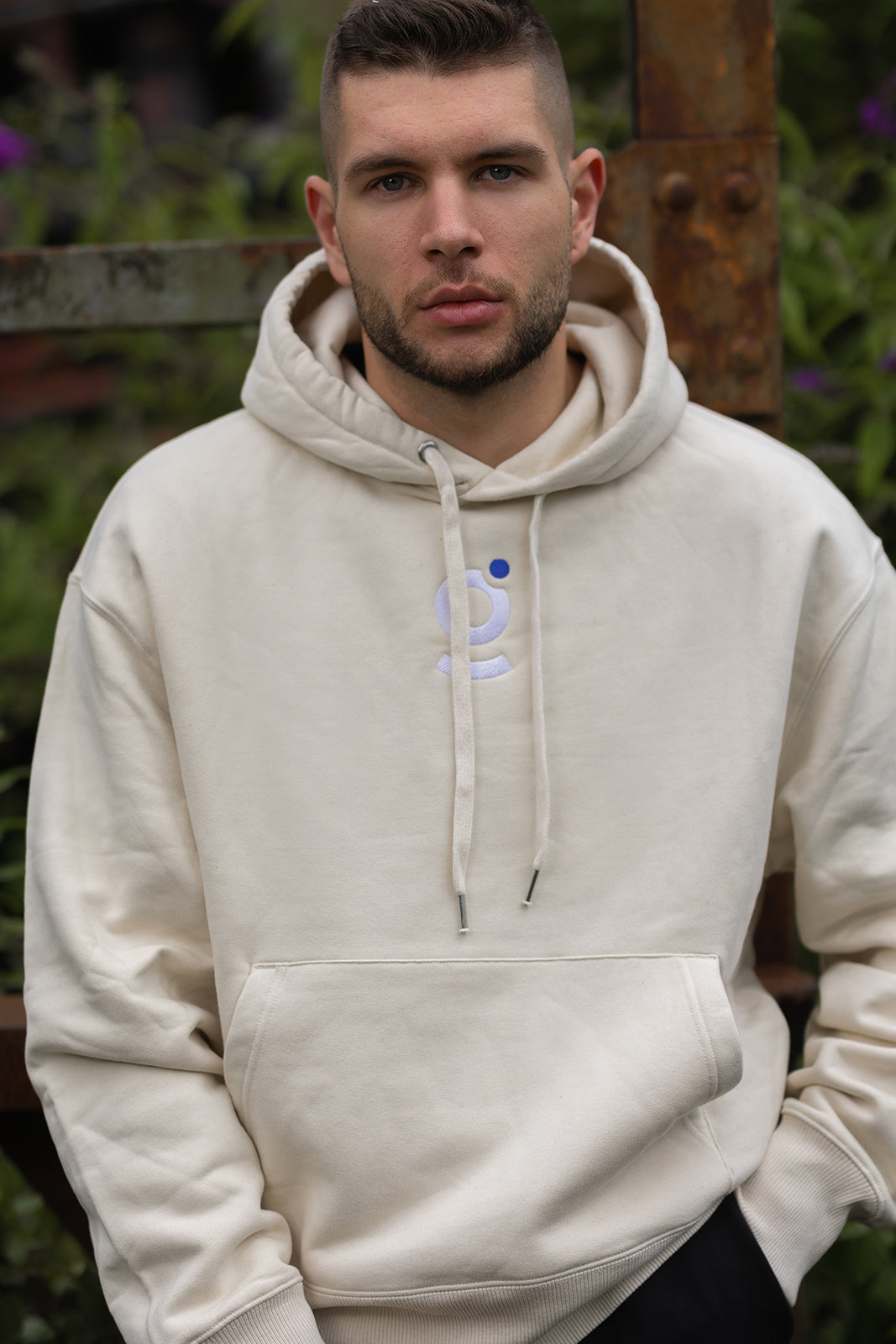 Here's another hoodie you can consider from Gronkh's online store. Unlike the one above, this one features an embroidered logo on its back hem and front. You may also like that its drawstrings come with metal eyelets to enhance their appearance and durability.
This one is in beige, and other available color options are black, serene blue, and stem green.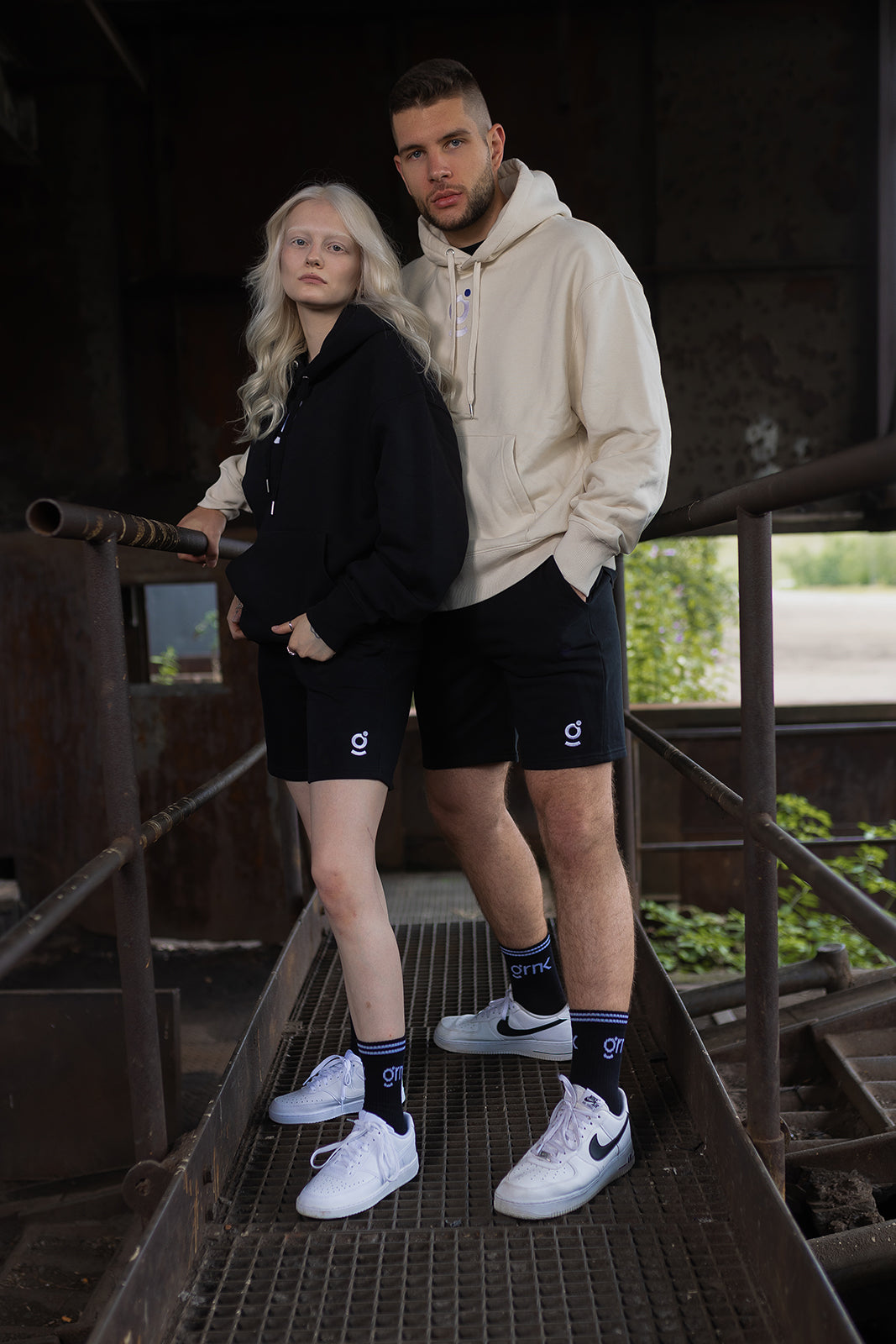 Get these classy unisex jogger shorts brought to you by Gronkh. As of this moment, the available sizes are somewhat limited since they range between XS and L.
Even so, we like that they come with two pockets where you can keep items like your phone and some cash while you step out for your morning or evening run. Plus, it has a rib-knit waistband that you can tighten to achieve a better fit.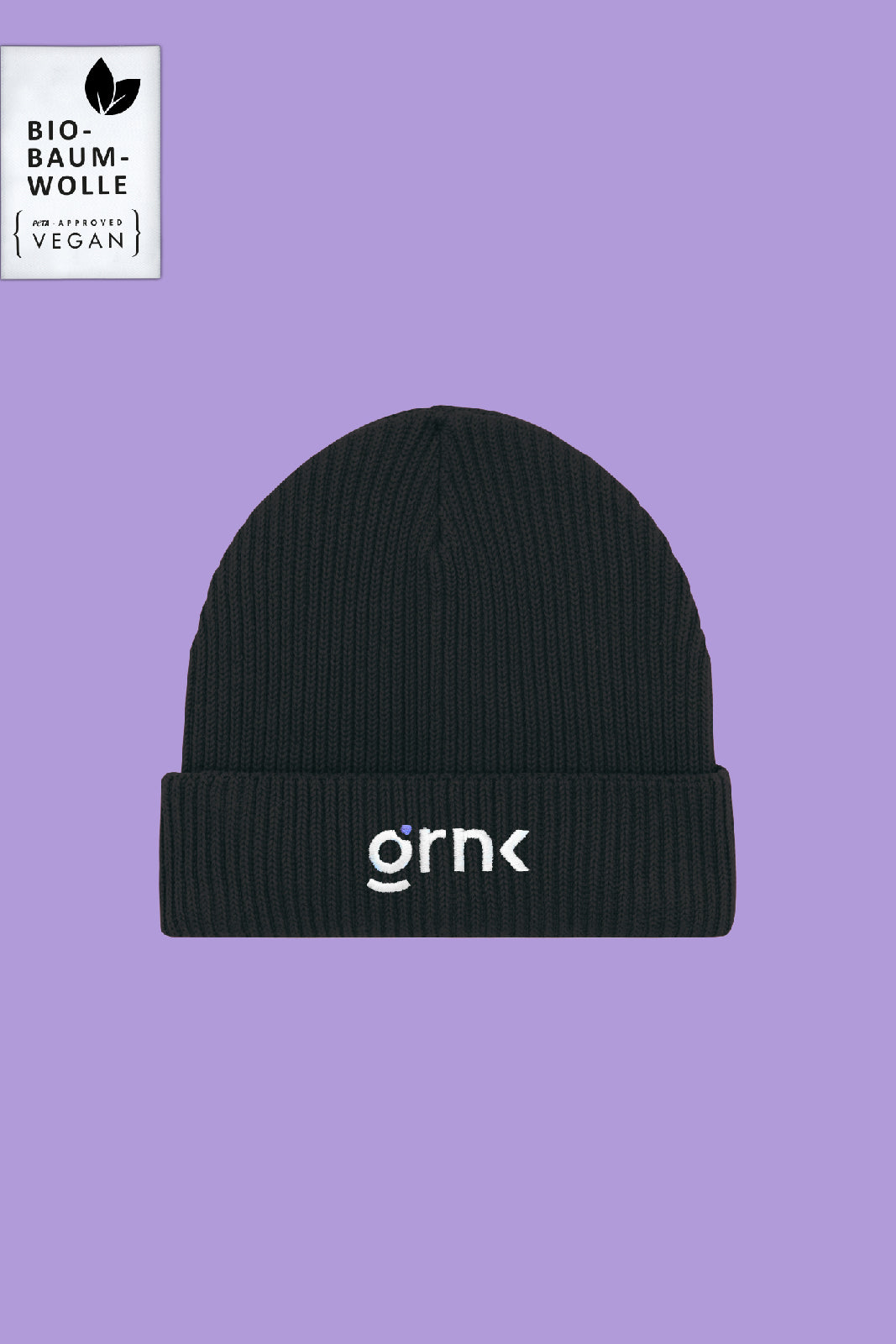 Supposing you're looking for a quality beanie to keep you warm during cold nights and days, consider this beanie with an embroidered "grnk" logo on its front. It's available in a size suitable for all. Hence you can also order some for your loved ones, no matter their age.
Finally, here's something for gaming enthusiasts. If all you need is a top-class mouse mat that is smooth yet non-slip, give some thought to this one. It measures 45cm x 90cm, with a thickness of 0.5cm.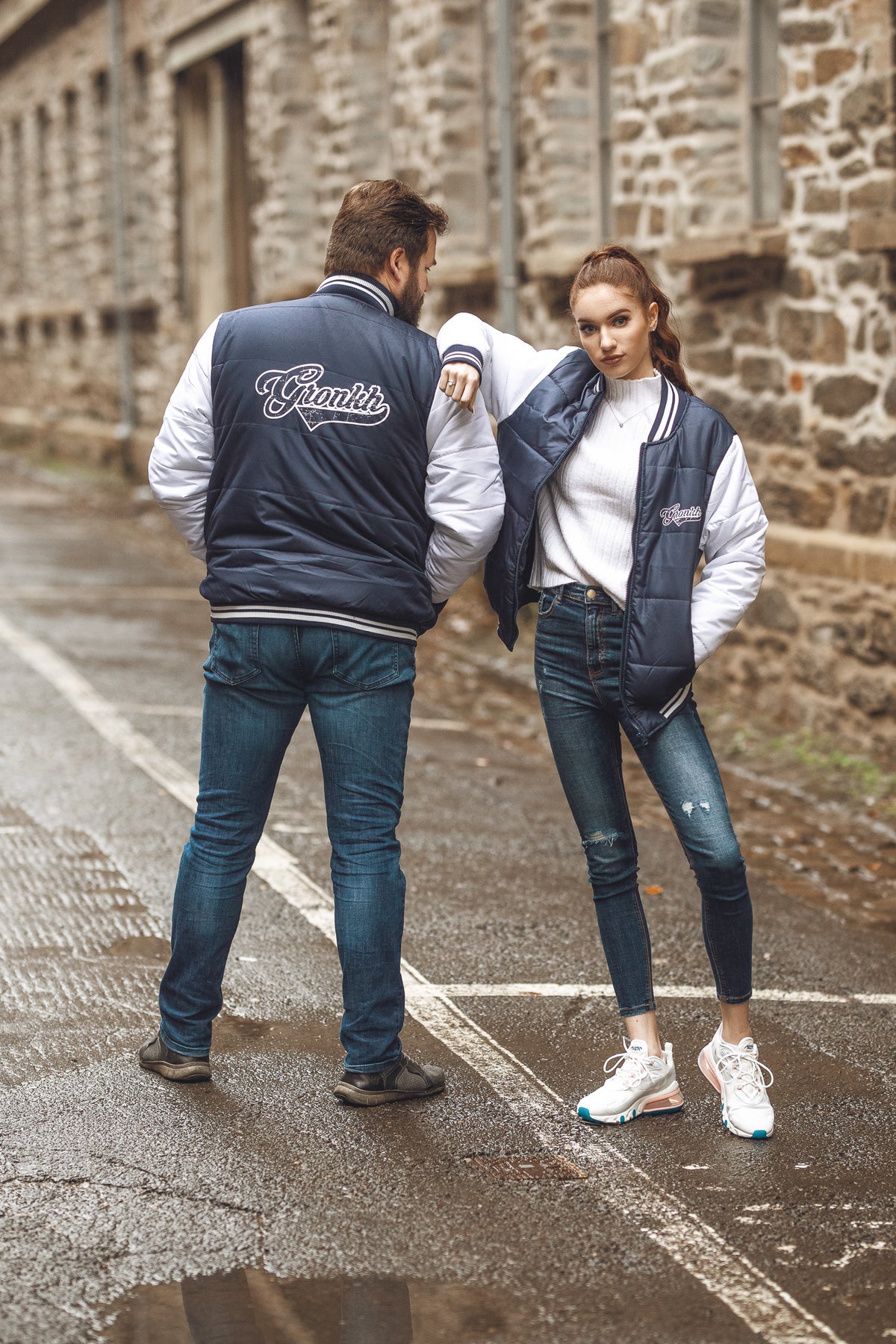 Gronkh's shop is also offering this fashionable college jacket as of this writing. It's perfect for winter, and you can also wear it during other seasons.
Like most of Gronkh's merch, this one also comes with the "Gronkh" print on its chest and back. It's ideal for both men and women.
This is one of the most stylish Gronkh short sleeve t-shirts on the market right now. Its "Gronkh" holo print shimmers in beautiful, shiny colors, including gold, red, green, beige, purple, and blue.
Unfortunately, this t-shirt only comes in XS and S sizes at this moment. Even so, other sizes may be available in time to come.
If crew neck sweatshirts are your thing, be sure to check out this one whose size ranges from XS to 3XL. Its body sleeve comes with a label with washing instructions so that you know exactly how to maintain it properly. Depending on the color you like most, you can order yours in black or navy.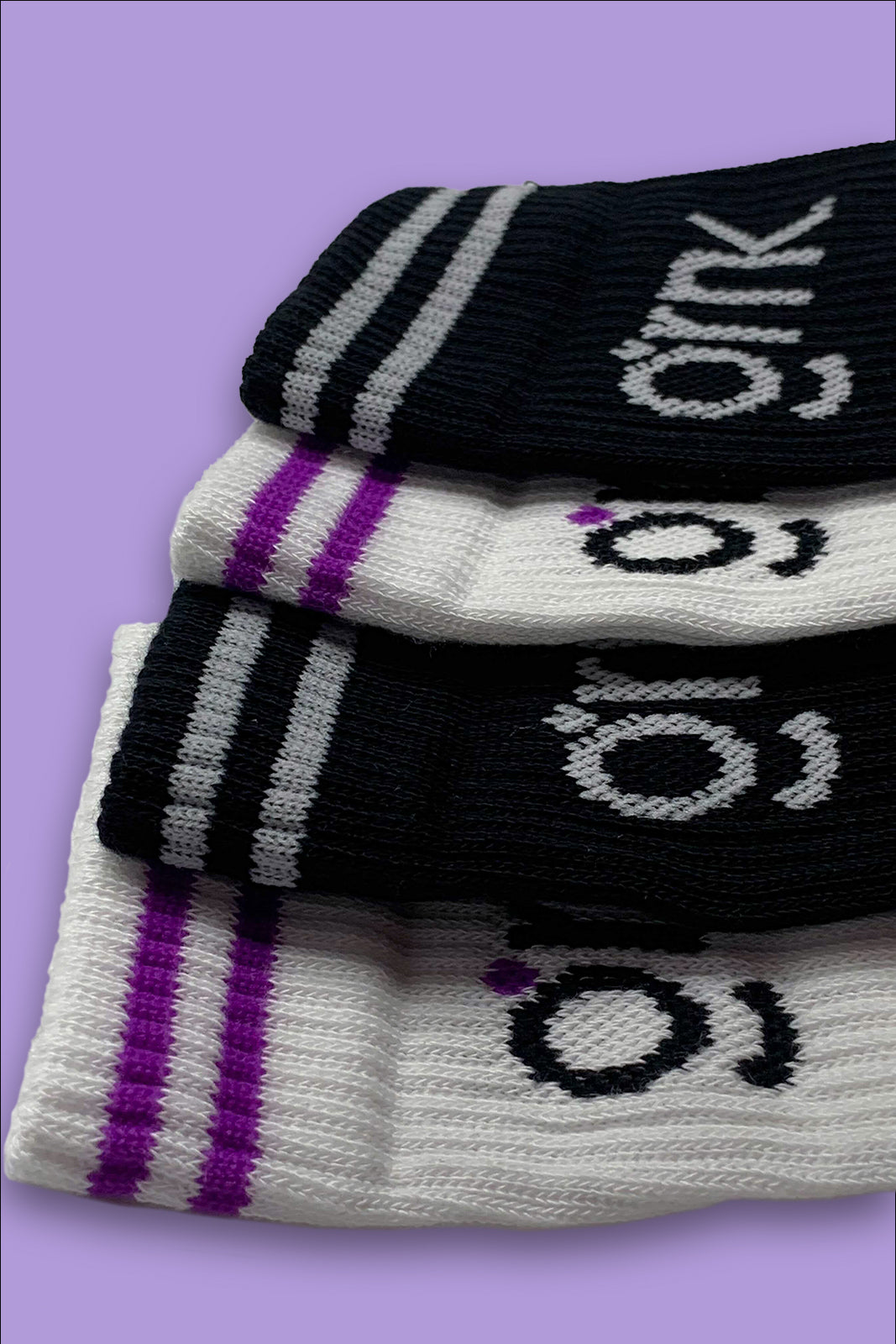 These socks are specifically designed for sports. But it doesn't mean you can't wear them to other places. Note that once you order yours and they're delivered, you're not allowed to return them.
Frequently Asked Questions about Gronkh
Question: When did Gronkh create his YouTube channel?
Answer: Gronkh opened his YouTube channel on March 12, 2006.
Question: Does Gronkh have a website?
Answer: Yes. Gronkh's website is Gronkh.de, and he runs it.
Question: Is Gronkh married?
Answer: No. Gronkh is not married yet.
Question: What's Gronkh's involvement with Friendly Fire?
Answer: Gronkh co-founded this live stream charity event in 2015, and he's co-hosted it ever since.
Research Citations 
https://www.youtube.com/user/Gronkh/about
https://socialblade.com/youtube/top/country/de/mostsubscribed
https://www.prosieben.de/video
https://ch.youtubers.me/gronkh/youtube-estimated-earnings/en