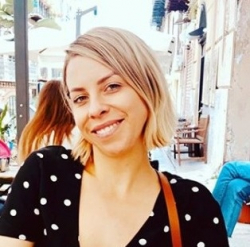 Latest posts by Jodie Chiffey
(see all)
Thijs Molendijk is a popular Dutch Twitch streamer, YouTuber, esports athlete and social media personality.
Like nl_kripp, whom I've previously covered, Thijs can't get enough of Hearthstone. He's one of this game's most competitive and influential players, having won many tournaments and racked up hundreds of thousands of dollars while at it.
Factually, Thijs has pocketed the most prize money in Hearthstone's history. Hence, I wasn't surprised to learn his net worth equals that of other mentionable professional gamers such as Pokimane, Sinatraa, Mizkif, and HasanAbi.
Imposingly, he is also popular online as he has a total of more than a million on Twitch, YouTube, Twitter, and Instagram.
So, in this Thijs bio, I'll tell you more about him, including his early beginnings and remarkable achievements.
Thijs Bio Facts
| | |
| --- | --- |
| Real Name | Thijs Molendijk |
| Birthplace | The Netherlands |
| Birthdate | May 10, 1994 |
| Nickname | G2Thijs, Thijs, ThijsNL |
| Height | N/A |
| Nationality | Dutch |
| Zodiac Sign | Taurus |
| Siblings | Thijs' brother is stef150 |
| Children | N/A |
| Spouse/Partner/Girlfriend | N/A |
| Games Played | Hearthstone, Magic: The Gathering, Shadowverse, Heroes of the Storm, Among Us, etc. |
| Net Worth | $1M – $5M |
| Social Media | Twitch: Thijs, YouTube: Thijs Hearthstone, Twitter: @G2Thijs, Instagram: thijs_hs |
| Awards | Thijs won the Gosu Awards' Hearthstone Player of the Year Awards in 2015 and 2016 |
| Last Updated | July 2022 |
Thijs' Birthplace and Early Life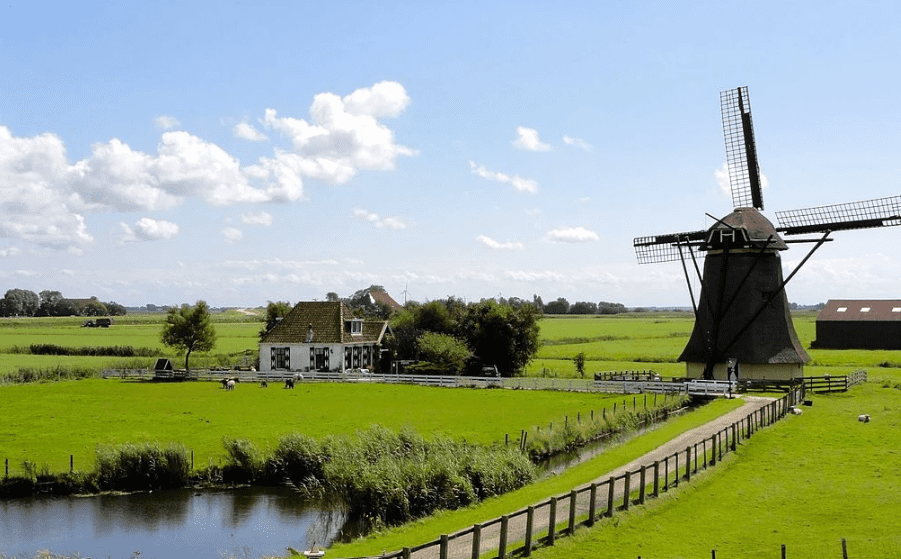 Thijs was born in The Netherlands on May 10, 1994.
I uncovered that his parents reside in Oldenzaal, but nothing more about them is known.
Thijs has a younger brother, Stef150, and I trust he's been a good influence on him. This explains why the 23-year-old is also a streamer, though he's not as famous.
As a young boy, Thijs was sure that professional gaming was the career he wanted to pursue when he grew up. Intriguingly, he still chose to complete his university education to attain his degree in Business Economics.
How Did Thijs Get Started Gaming?
Like myself and countless gaming enthusiasts today, Thijs began playing video games while he was in elementary school. At first, he liked FIFA and Mario Cart for fun. In his teen years, Command & Conquer: Red Alert was among his favorite options.
As Thijs grew older, his interest in video games amplified. For most of 2012, he played Loltyler1's forte, League of Legends (LoL), and then switched to Hearthstone in 2014 after a friend told him about it. And this is how one of this title's highest-earning players was born.
Notably, Thijs has confessed to liking the Hearthstone community more than LoL's as he deems it friendlier. In my opinion, being so comfortable with it is why he fits in so perfectly and shines in the competitive circuit.
Pro Gaming Career
Thijs wasn't sure he could become a competitive Hearthstone player until he started winning LAN events. He garnered massive attention for his back-to-back victories at nine IHU King of the Hill events while still in school.
In 2014, he represented Meet Your Makers at the DreamHack Masters Bucharest and won his first major title. This was a considerable feat for him and the team as it was mainly famous for Dota and Counter-Strike.
Thijs made it to the 2014 DreamHack Winter finals, proving that he warranted all the hype and regard he received from the Hearthstone society. Unfortunately, Kolento, the Ukrainian Hearthstone legend, beat him during that last match.
But still, it didn't break his spirit, and he was even more determined to become a pro.
Thijs' Success in the Hearthstone Scene
Thijs' full-time Hearthstone career began after he graduated in 2016. He was already exposed to the professional scene and had attained notable success. So, what could stop him from becoming the best?
Despite his tremendous confidence in himself, Thijs' folks were skeptical, which I understand. Most parents want their kids to follow career paths that can guarantee them financial stability, if not massive wealth.
Nevertheless, Thijs was deadset on playing Hearthstone professionally, and his loved ones caved in eventually. After he was declared champion at over ten tournaments and signed with reputable esports organizations, such as Nihilum Gaming, they fully supported him.
Thijs' Videos
I found this video on Hearthstone's YouTube channel. If you're curious to comprehend how Thijs become one of this game's most iconic players, I think you should make an effort to watch it to the end. It contains several matches and moments etched in Hearthstone's history, never to be forgotten.
I've always known Thijs is talented as a Hearthstone player, but I never pegged him as funny. So, I was super delighted to find this short compilation of his funniest and best moments. If you ask me, his sense of humor and communication skills are commendable, which could explain why I smiled as the video came to a close.
Thijs' Gaming Setup
Getting into your favorite gaming world goes hand in hand with a good gaming monitor with excellent resolution, size, and refresh rate. This is exactly what Thijs probably looked into when settling for the AOC G251 FZ gaming monitor. This Monitor is more than just a collection of red, green, and blue pixels. It's a perfect portal into his gaming worlds.
The amazing Monitor makes his rig sing at high resolutions, low latencies, optimum refresh rates up to 240Hz, and probably accurate colors. The 24.5-inch gaming monitor produces a broader, more immersed, and vibrant display showing more detailed graphics. With this, he doesn't have to Squint Like Weirdo. You now know he keeps winning.
Gaming becomes more fun and thrilling when you get the right gaming headsets. Thijs ensures he gets a fully immersive gaming experience using his powerful Logitech G Pro headsets. Good gaming headsets should have great audio; however, an excellent microphone is needed for coms. Thijs uses these amazing headsets for their comfort during his intense gaming sessions. These headsets feature next-gen 7.1 Surround for crystal-clear audio. These are engineered to win!
The Logitech pro series is all about design but collaboration. Logitech has incorporated Blue Microphones; believe it or not; the Logitech G pro headsets might become the benchmark to beat for a gaming headset. In terms of design, they are closely similar to the HyperX Cloud series and super cool. The clamping force is not too tight, making them comfortable for a professional gamer like Thijs to wear all day.
Every professional gamer needs a great keyboard for their setups, and Thijs has chosen the Logitech G513. It features advanced GX mechanical switches whose click tactile feedback lets you hear each keypress. Then, this gaming tool allows users to enjoy their money's worth as its top case is made from an aircraft-grade aluminum alloy that protects the inner components.
If you'd like to customize your lighting, rest assured that this keyboard's full-spectrum color lighting won't disappoint you. You're free to choose from a vast range of preset effects.
I was doubtlessly impressed to discover that the Logitech G513's switches can come in GX red (linear), GX blue (clicky), and GX brown (tactile). All of these are designed for maximum performance and responsiveness.
The best players of all time are known to have quality gaming mice. Thijs is no exception as he utilizes the Logitech G703, which comes with excellent click latency, regardless of whether you play wirelessly or wired. Its HERO sensor enables it to perform incredibly well, providing a short lift-off distance, a great polling rate, and a broad CPI range.
Even more, the Logitech G703 boasts other aspects that make it a worthy pick for Thijs and other gamers. For instance, it's super comfortable to use, and the buttons are considerably satisfying. You can always customize them through the G HUB, which also helps you personalize the RGB lighting and performance settings.
The Logitech G640 is large, and I'm sure it gives Thijs ample space to move his gaming mouse while playing Hearthstone. Its rubber base keeps it in place, ensuring he can enjoy his matches even when they become intense. This gaming mouse pad also has a consistent surface texture so that your sensor gets the imagery required to translate the mouse into cursor movement correctly.
Again, I was taken by the Logitech G640's soft fabric because it maximizes your comfort. And with the low-DPI settings, you can minimize resistance to your mouse feet when making sudden movements in-game. If you ask me, the edge-to-edge design is a nice touch because it delivers consistent performance.
Any gamer can build lucrative content creation and streaming career with a dependable webcam. I know for a fact that Thijs understands this, no wonder he chose the Logitech C920, designed to deliver full HD video at 720p/30fps or 1080p/30fps. The five-element glass lens also comes in handy because it helps you capture sharp images with clear colors.
Most streamers who've used the Logitech C920 have confessed to liking its dual mic stereo audio system. With it, they're assured of natural sounds, no matter their sitting angles. Additionally, they can leverage the privacy shutter when they desire to go off-camera.
Thijs' Family
While looking into Thijs' private life, I found no clear information about his romantic endeavors. Based on his Instagram profile, he's in a relationship with a beautiful girl, but he has kept her identity secret. I also observed that he proposed to her a while back, so she could already be his wife, or they might still be engaged.
Thijs' Net Worth and Career Earnings
As of this writing, Thijs' net worth is $1M – $5M, earned via these ways:
Competitive Play
Thijs' earnings from competitive video gaming have surpassed those of any other Hearthstone player worldwide. Since 2014, he's participated in 85 events to bring in $526,414.66. G2 Esports, the team that has currently signed him, accounts for 80.72% of this enviable amount.
He generated 19.28% of his total prize pool money through playing as an independent player and a member of the Dutch National Team, Meet Your Makers, and Nihilum Gaming.
Hearthstone accounts for 98.58% of Thijs' revenue from competitive play. He played one Magic: The Gathering Arena to receive $7,500.00, 1.42% of his earnings from the latter.
Twitch and YouTube
Thijs' YouTube and Twitch careers have also played a part in his net worth. The amount he's earned from these two platforms might not be as much as his total tournament earnings. But I believe it might increase if he continues to work hard consistently.
I feel the need to mention that on Twitch, Thijs has 783K followers, 114,177,014 views, and 1,153 subs. He streams at least five days every week. And most of his sessions draw the attention of thousands of viewers, which is why I believe his following on this site could hit a million soon.
Although his YouTube channel only has 247K subs, it has amassed a whopping 195,084,374 views. He leverages it to share stimulating Hearthstone gameplay and videos. Sometimes, he even provides practical tips for beginners to master this game and become as good as him, if not better.
Brand Endorsements
Thijs earns cash by promoting various brands' products, including Secret Lab, Red Bull, Logitech, and AGON by AOC. The amounts he makes increase his monthly revenue, even though he keeps it to himself.
Merch Sales
I believe Thijs loves his fans and is willing to do what it takes to keep them happy. Apart from streaming, creating YouTube content, and showcasing his excellent Hearthstone skills at tournaments, he also avails merch whenever the opportunity presents itself.
Thijs sold merchandise such as mugs and t-shirts in 2029. Although he isn't selling any right now, he could in time to come.
Thijs' Retirement and Post-Professional
Since details about Thijs' game plan are currently unavailable, I'm not in a position to tell you when he wants to quit competitive play, streaming, or YouTube content creation.
Nevertheless, I think it's not soon as he's still a core member of G2 Esports' Hearthstone team, plus he's already attained such massive success as one of this game's players. With the spotlight on him, I believe he has the potential to reach greater heights, and he knows it too.
It's also worth mentioning that Thijs retired from the Grand Master competitive system in 2021 and didn't mention what drove him to make that move.
Thijs' Merch
Made from 100% pre-shrunk cotton, this short-sleeved t-shirt is designed for every Thijs' fan. I think it's incredibly convenient that it's available in small-5XL sizes and features exceptional fabric printing. The only downside I found is it comes in only black.
Quality and style are among the must-haves of any worthy t-shirt, and this one fits the criteria. It features generous short sleeves, a boxy fit, and a wide scoop neck. In addition, it leverages a sturdy cotton fabric meant to help it serve you for years. Even better, it's available in an assortment of eight shades, including black, white, charcoal heather, crème, turquoise purple, and heather grey.
Given this sticker's high quality, I'd consider buying it to decorate my stuff at home or work. It's available in matte, transparent, or glossy finishes, so all you're required to do is mull over your preferences and needs to make the right pick. Additional benefits to enjoy include durability and effortless application as well as removal.
Here's a laptop sleeve whose feature package really captivated me. Besides being conveniently stylish, it comes with a quality foam padding and polyester cover to protect your PC from impacts and minor scratches. Cleaning this pouch is also a breeze since you only need a damp cloth to complete the job.
If you've always been fascinated by fine art prints like me, here's one I think you should purchase. This classy piece of art is classy and durable. It's also available in four sizes, enabling you to pick one or several to complement your current décor.
In my view, this clock is a masterpiece, and it's perfect for transforming your living room or office space. It features a durable bamboo wood frame with a natural, white, or black finish. Moreover, its metal hands also come in various colors, including white, red, aqua, and black. I was impressed by its Quartz mechanism since it helps you keep time. But unfortunately, it doesn't come with the AA battery it needs to operate, so you'll have to get it separately.
Getting a duvet cover is a fantastic way to spruce up your bedroom, which is why I recommend this stunning pick. Feel free to remove and wash it at your convenience to ensure your bedroom space is always fresh. Unfortunately, the seller doesn't provide an insert, but purchasing one from the market shouldn't be hard as countless options are available.
This throw pillow could be all you need to add color to your home; it comes in a lovely white shade to match your rooms' décor. Cleaning its cover is no hassle because it's made from a soft polyester fabric, which ideally dries quickly and isn't prone to wrinkles. Additionally, it has an optional polyester foam filling to provide much-needed support.
I've noted that tall mugs with wide mouths have become more popular nowadays. If you're hunting for one to enjoy your delicious morning brew, give some thought to this one that can hold up to 12 oz. It's made from dishwasher-safe ceramic, so maintaining it shouldn't stress you out.
Enhance your style with this lightweight scarf that measures 55 x 55 in. It's constructed with a microfiber polyester fabric, which makes it highly durable and resistant to shrinking. Also, you can wash it often without affecting its quality, though you should only do it by hand.
Frequently Asked Questions about Thijs
Question: When did Thijs begin his pro-gaming career? 
Answer: Thijs began playing video games competitively in 2014 when he was 20.
Question: Which is Thijs' hometown? 
Answer: Thijs' was born in Enschede, The Netherlands.
Question: Does Thijs only stream Hearthstone? 
Answer: I skimmed through Thijs' Twitch stats and found that has mainly streamed Hearthstone this year. However, he broadcasts himself playing other games such as Magic: The Gathering, Shadowverse, and Heroes of the Storm.
Question: Where can I get Thijs' merch? 
Answer: Thijs' merchandise may be available on G2 Esports' online store. You might also find some eCommerce sites offering it. Additionally, he could release merch in the future.
Question: What does Thijs' do during his leisure time? 
Answer: As per my research, Thijs has various leisure pursuits, including watching football and painting.
Recommended Reads:
Research Citations