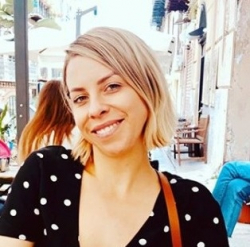 Latest posts by Jodie Chiffey
(see all)
Hasan Doğan Piker, better known as HasanAbi, is an American YouTuber, Twitch streamer, video gamer, podcaster, and internet personality.
HasanAbi also self-identifies as a political commentator, a job he's so great at that he's drawn in 2M followers to his Twitch channel. On YouTube, he has almost a million subscribers. And we can reasonably chalk up his massive popularity to his charm, talent, relentless hard work, and desire to rise through the ranks of the internet world.
If you're one of the many HasanAbi fans, you might already know that he's unbelievably versatile. This aspect has seen him do more than just create content and play video games, including producing and hosting various shows, working as a broadcast journalist & columnist, and, unfortunately, arousing some controversy.
HasanAbi's Bio Facts
| | |
| --- | --- |
| Real Name | Hasan Dogan Piker |
| Birthdate | July 25, 1991 |
| Birthplace | United States |
| Nickname | HasanAbi |
| Height | 6 feet, 3 inches |
| Nationality | American |
| Zodiac Sign | Leo |
| Siblings | HasanAbi's brother is Murat Piker |
| Children | N/A |
| Spouse/Partner/Girlfriend | N/A |
| Games Played | Just Chatting, Among Us, Fortnite, Grand Theft Auto V, etc. |
| Net Worth | $3M |
| Social Media | Twitch: HasanAbi, YouTube: HasanAbi, Daily Dose of HasanAbi, HasanAbi Gaming, Twitter:@hasanthehun, Instagram:  Hasan Piker |
| Awards | HasanAbi won theScore esports Awards 2020 in the Like & Subscribe category and the 10th Streamy Awards in the News category. |
| Last Updated | June 2022 |
HasanAbi's Birthplace and Early Life
Though HasanAbi grew up in Istanbul, he was born to Turkish parents in New Jersey, US, on July 25, 1991. We found little about his folks. But he's shared his parent's pics on Instagram, and he has a brother, Murat Piker.
HasanAbi's bold and controversial behavior developed in his early stages of life, which made his initial schooling experience a bit unpleasant. He first attended a private school but didn't grasp why his religion class only focused on Islam. So, he questioned his teacher, which eventually landed him in a public educational institution.
Things didn't get any better in HasanAbi's new school. He revealed that some bullies constantly picked on him because he was always questioning everything and everyone. And the fact that he wasn't that physically fit only made them harder on him.
But fortunately, all these bad encounters helped build his mental fortitude and work on his dreams.
Tertiary Education
HasanAbi moved to the United States for his tertiary studies when he turned 18. Initially, he went to the University of Miami but transferred to Rutgers University, where he graduated with a political science and communication degree. The knowledge he amassed then has helped him build his now-thriving career as a left-wing political commentator.
Notably, HasanAbi's university experience was great, unlike what he experienced in his younger years. He made tons of friends and joined various groups. For instance, he was a loyal member of the Theta Delta Chi, a popular fraternity dating centuries ago.
In addition, he played basketball and was a part of the Rutgers Basketball Club.
How Did HasanAbi Get Started Gaming?
HasanAbi confessed to always having a fascination with video games and the gaming culture. It compelled him to look for Turkish video game magazines to read about these creations and keep up with recent gaming trends.
But before we discuss how he ventured into professional video game playing and streaming, we need to comprehend his early career beginnings.
Early Career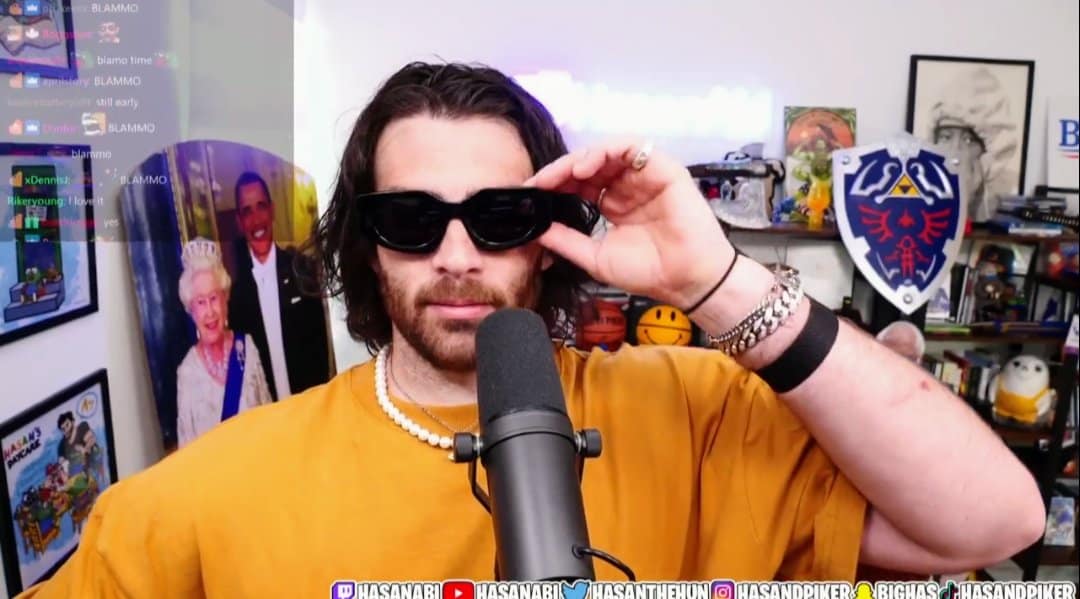 HasanAbi laid the foundation for his career while still in the university. During his senior year in 2013, he got the coveted chance to intern at The Young Turks (TYT), a news show co-founded by Cenk Uygur, his uncle.
Upon graduation, The Young Turks brought HasanAbi on board as a part of the network's advertising team. Impressively, he could later become one of its hosts and producers.
Most members of the Young Turks were delighted to work with HasanAbi, despite his curious attitude. Uygur revealed that despite his imperfections, he found his nephew "magnetic."
The Breakdown
In 2016, HasanAbi created The Breakdown, which aired on Facebook, with him as its host. This TYT Network video series came with a left-leaning political analysis whose target audience was Bernie Sanders' millennial fans.
The Breakdown was nominated for the "Best Web Series" Shorty Award in 2018.
Writing
Between 2016 and 2018, HasanAbi worked as a political content creator for HuffPost. In 2019, he developed and hosted Agitprop with Hasan Piker, another TYT series that helped boost his popularity online.
He also wrote some pieces for TMZ's TooFab and Buzzfeed.
In January 2020, HasanAbi disclosed that he was leaving TYT to divert all his attention to his Twitch career, which he'd started in 2018.
HasanAbi on Twitch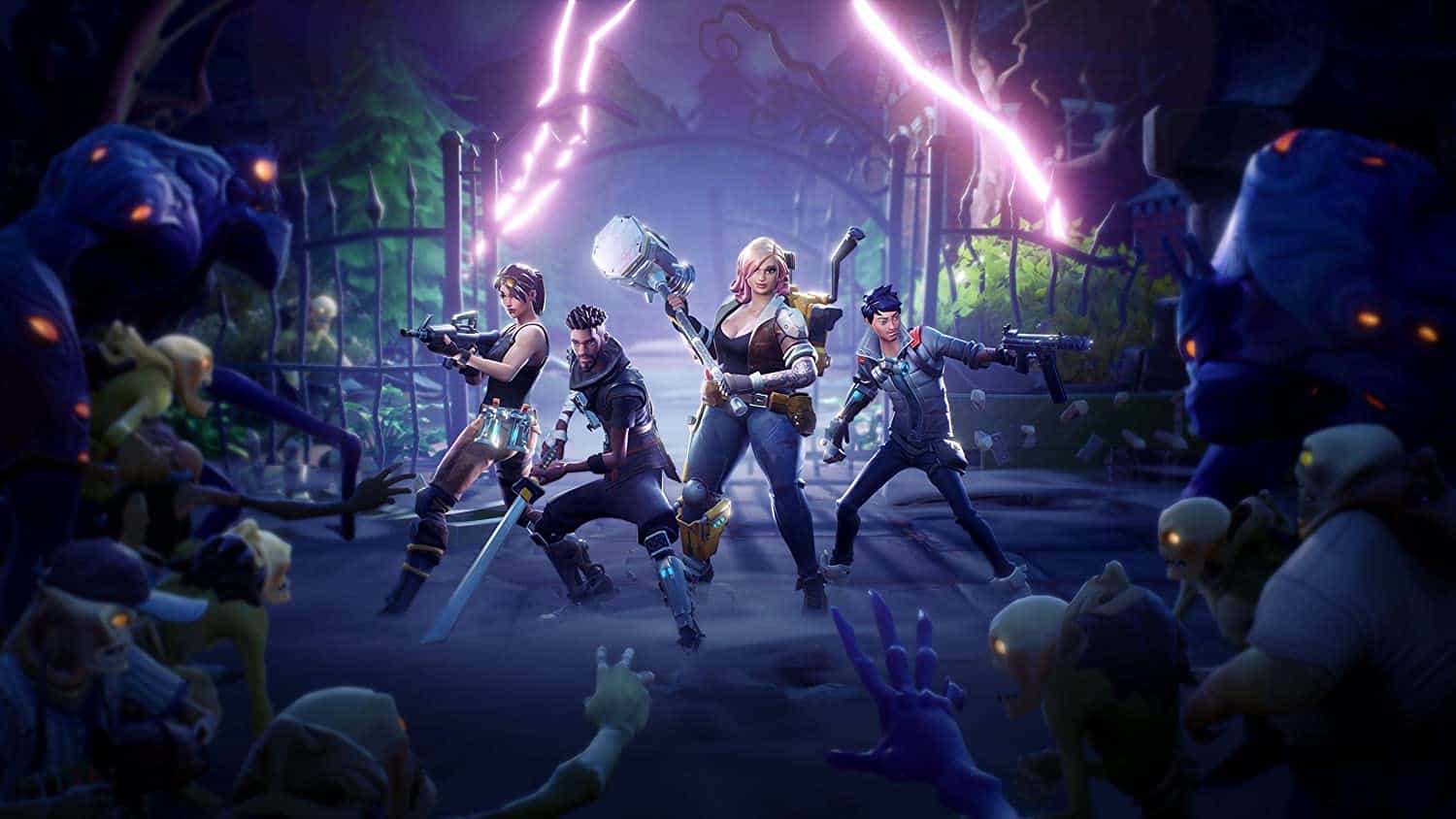 HasanAbi has become one of the most subscribed-to and followed Twitch streamers.
Sometimes, he plays popular titles such as Just Chatting, Grand Theft Auto V, Rust, Fortnite, Among Us, and Call of Duty: Warzone. But as most of his viewers know, his streams revolve around his hot political takes on various issues.
HasanAbi presents himself as a socialist. He grew up under President Erdoğan's regime, so he's hugely against conservatism and supports concepts such as intersectional feminism, free healthcare, social justice, LGBTQ+ rights, gun control, and the Green New Deal.
His political commentary vlogs and streams have garnered the attention of millions in Turkey, the United States, and beyond. But he's also attracted much negative criticism from those who disagree with him, including politicians, content creators, and other public figures. Many have even deemed him offensive.
For instance, in 2019, he critiqued politician Dan Crenshaw and American foreign policy, making highly controversial remarks about 9/11 (September 11 attacks); even Fox News covered this viral stream. His uncle, Uygur, revealed that what he did was distasteful and requested him to appear on TYT to make a public apology.
HasanAbi defended his behavior by stating that he could have chosen a "more precise" language. Still, Twitch banned him for seven days for his comments.
It's noteworthy that not everyone has been against HasanAbi. In 2020, he played Among Us with the highly esteemed US Representative Alexandria Ocasio-Cortez.
Podcasting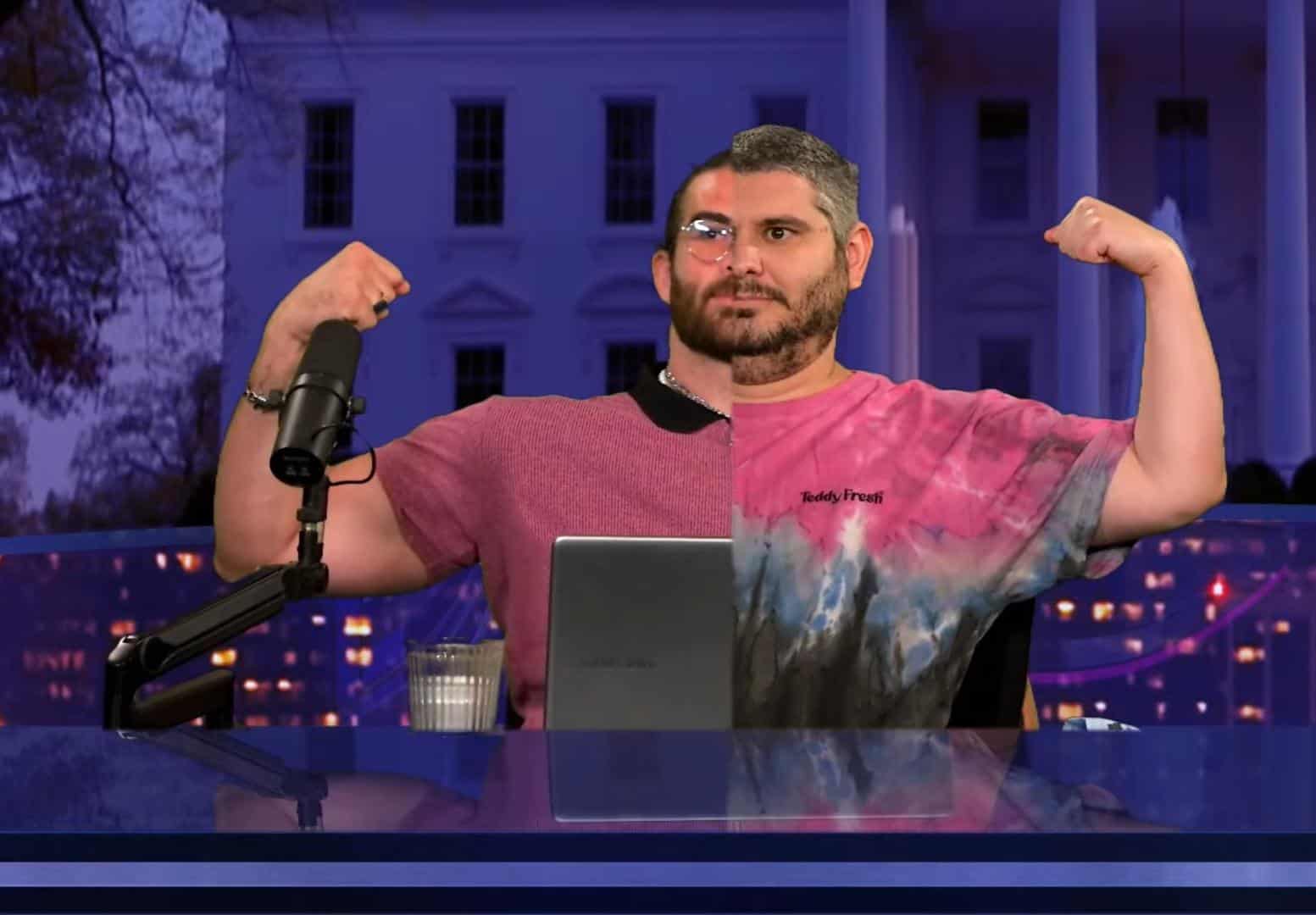 HasanAbi is also recognized for his podcasting ventures. He's been co-hosting the Fear & Malding podcast since 2021, alongside his close pal, Will Neff. The same year, he collaborated with Ethan Klein to co-host  h3h3Productions' Leftovers. They took a short hiatus between January and May 2022, but they're back now.
Notably, HasanAbi doesn't mind banding with other well-known podcasters in the industry as well. For instance, he was a guest at SomeOrdinaryPodcast, usually hosted by the SomeOrdinaryGamers, Nux Taku, and Oompaville.
Philanthropy
HasanAbi has given back to society by indulging in various humanitarian acts, like some streamers we've covered in our Pro Gamers Age series by indulging in humanitarian acts.
For example, in 2021, he released a collection of new merchandise and donated a part of his profits to the strike fund, a payment system created to help meet the basic needs of workers while on strike.
In 2022, during the Russian invasion of Ukraine, HasanAbi partnered with CARE to raise finances for the Ukrainian relief funds. They managed to amass over $200,000 in a live stream where more than 70K viewers tuned in to watch him play Elden Ring while listening to his view about the conflict.
Recognition
Many have positively received HasanAbi's contribution to the gaming and streaming industry. Publications focusing on the youth and video game culture have applauded his impressible capability to combine entertainment and information to deliver top-notch content for his large fan base.
Some have described his approach to different political issues as relatable, connecting with his Twitch viewers who may find cable news obscure.
HasanAbi's great content has enabled him to bag several awards, such as theScore esports Awards 2020 (Like & Subscribe category) and the 10th Streamy Awards (News category). He's also been nominated for a Shorty Award, Webby Award, and Streamer Award.
More Controversies
In addition to clashing with politicians, HasanAbi has also irked many other people through his comments and actions.
A while back, award-winning rapper Nicki Minaj reposted American TV host Tucker Carlson's video sharing her stand on the vaccine. HasanAbi reacted by referring to Carlson as a white nationalist, which caused a lot of Nicki stans to accuse him of being racist.
Additionally, HasanAbi defended e-sports journalist Rod Breslau (slasher) when Brittany Venti alleged that he'd sexually assaulted her. He shocked everyone by stating that rape is justified if the victim is a white woman, even though Venti is of mixed ethnicity.
HasanAbi's Videos
HAsanAbi has always felt the need to add his voice to most trending political topics. It, therefore, came as no surprise when he compiled these attention-grabbing happenings, which he famously titled  Boris Johnson is a Fool.
In the video, HasanAbi details the life of Boris Johnson from when he was born in 1964 in Newyork t when he joined the prestigious Oxford University. Here he shines the light on the many unfortunate incidences Boris indulged in that undeniably qualified him as a fool.
For instance, he talks of how Boris incited and led his club members to vandalise restaurants and bully poor students while leading an exclusive club. Later in his life, after ascending to one of the most respectable British political offices, he declared that COVID 19 was a Chinese invention which would never reach the UK.
Barely a week after these comments, he again called on his countrymen to adhere to Covid restrictions and even imposed a three-week lockdown a few days to Christmas. Reluctantly, the Britons retreated to their respective homes, only for Boris to be caught drunk and partying firmly reinforcing his infamous branding; A Fool.
Fox News has established itself as the home of decency and Conservatism. In an interesting turn of events, the renowned news broadcaster carried a story detailing the trying times one family underwent as their son transitioned to identify as a transgender person.
The segment aired on the Friday morning show during the "America Together LGBTQ+ Pride Month" attracted millions of divergent lines that were clearly divided between radical far-left trans propaganda and right-wing firebrands.
It is this emotive topic that HasanAbi fanned during one of his many podcasts that have attracted millions of views and clicks. Here is what he had to say.
HasanAbi's Gaming Setup
We scoured hundreds of sites but couldn't get HasanAbi's gaming setup. But we won't tire until we get you his full gear and PC specifications.
We can authoritatively state, though, that he uses a Shure SM7B microphone that Fortnite legend Dakotaz uses.
HasanAbi's Family
There are a lot of rumors surrounding HasanAbi's romantic life. Some insinuate that he has been romantically involved with several pornstars and once requested prostitutes from an unknown brothel.
He was in a relationship with pornographic film actor Janice Griffith and has featured her on some of his streams and YouTube videos. It's unclear when these two famous online personalities broke up or why they decided to.
Pokimane
A few years back, members of the entertainment industry speculated that HasanAbi was secretly dating well-known Canadian video gamer and streamer, Pokimane. However, she quickly dismissed the rumors, calling the memes created about them "gross."
Additionally, HasanAbi followed in Pokimane's footsteps, stating that those propelling the gossip were "nuts."
Nevertheless, HasanAbi and Pokimane have created content and don't mind collaborating again.
HasanAbi's Net Worth and Career Earnings
Presently, HasanAbi's net worth is $3M, earned via these income sources:
Twitch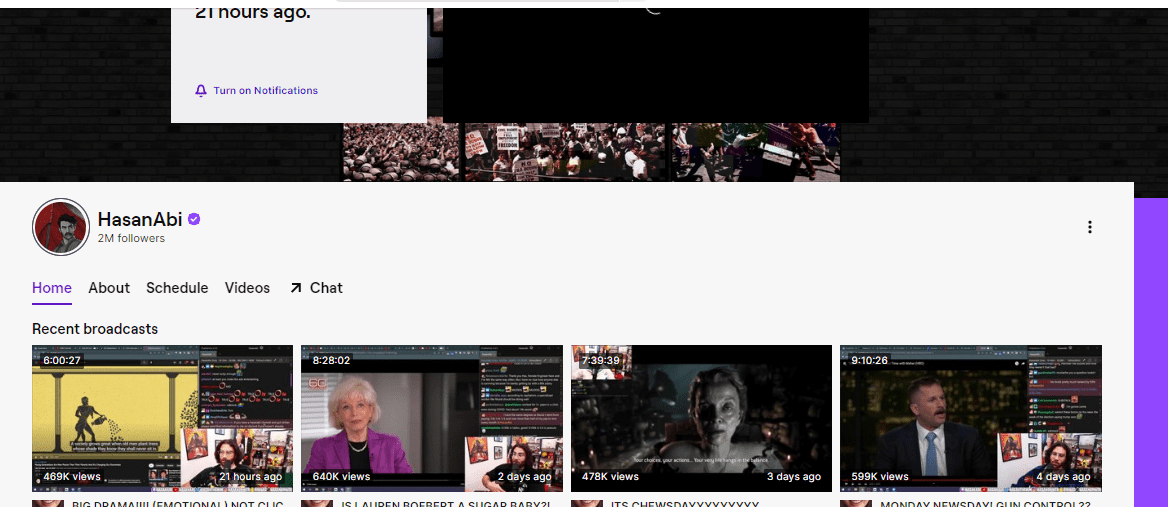 HasanAbi has made most of his cash through streaming on Twitch where he's garnered 113,564,733 views and 51,968 subs as of this writing.
In 2021, an alleged Twitch data breach enlightened the world on the incomes of this platform's top 100 streamers from August 2019 to October 2021. And we weren't shocked to find HasanAbi sitting at #13, having pocketed $2,810,480.11 within that time frame.
Evidently, he'd brought in more than many streamers you might already know, including Asmongold, Loltyler1, and RanbooLive, who were right below him. But still, several others beat him, such as xQc, Summit1g, Tfue, Ludwig, NICKMERCS, AuronPlay, and Lirik.
YouTube
This platform takes the second spot on this list of HasanAbi's revenue streams for a good reason. His primary channel, HasanAbi, boasts 911K subscribers and 219,710,060 views.
He also has a second channel, HasanAbi Gaming, which he created in October 2020. Since it has accumulated 35.5K subscribers, it's monetizable, meaning he could have earned from its 556,790 views. Additionally, he operates a third one, Daily Dose of HasanAbi, with 166K subs and 60,510,469 views.
As per our research, HasanAbi makes between 10K and 30K monthly as a YouTube creator.
Competitive Play
HasanAbi hasn't brought in much as an esport athlete, but it's still worth mentioning.
In 2020, he participated in four gaming tournaments to play three and one Call of Duty: Warzone and Fall Guys games, earning $675.00.
Merch Sales

HasanAbi is known for releasing merchandise such as tees and hoodies. His fans have always been enthusiastic about purchasing them, explaining why every item on his merch store right now is out of stock. This indicates that he has raked in profits from this venture, consequently increasing his yearly income.
Sponsors and Partners
We anticipate that HasanAbi has partnered and been sponsored by many brands, given his significant influence in the streaming. And although he's been unforthcoming about them, they've contributed to his current tremendous net worth.
Additional Income-Earning Ventures
HasanAbi could be earning a decent sum through his podcasting ventures. In addition, in 2016, he was featured in a short film titled "The Gym", but he hasn't mentioned what he was paid for playing his role.
Besides, he was a host and producer at The Young Turks, having worked on his own shows, The Breakdown and Agitprop with Hasan Piker. We believe these two earned him a vast amount, which has been handy in estimating his worth.
HasanAbi's Retirement and Post Professional
HasanAbi has been pretty coy about his career plans. Therefore, we have no confirmed details about his retirement or post-professional activities. Even so, gauging by his online activity during the past few months, he has a lot in store for his fans. And he intends to stay in the steaming scene for a while.
HasanAbi's Merch
Packed with various convenient features, this sticker could be all you need to personalize items such as laptops, mobile devices, travel mugs, and water bottles. Its designer, dolapot, gives you three finishes to pick from. And it also comes in four sizes, enabling it to meet the different needs of HasanAbi's fans.
Here's a worthy item to mull over if you want to redecorate your home or office. This poster's semi-gloss finish gives it incredible water-resistance while enabling it to catch everyone's eye as soon as they step into your space. In addition, it's easy to frame, hang, and clean.
Trust this iPhone case to protect your device against the exterior damage it's highly susceptible to. It has an extensive list of pros, including flexibility, durability, effortless installation, and removal. Besides, its design gives you access to all ports, ensuring you encounter no issues charging or using your USB or earphones.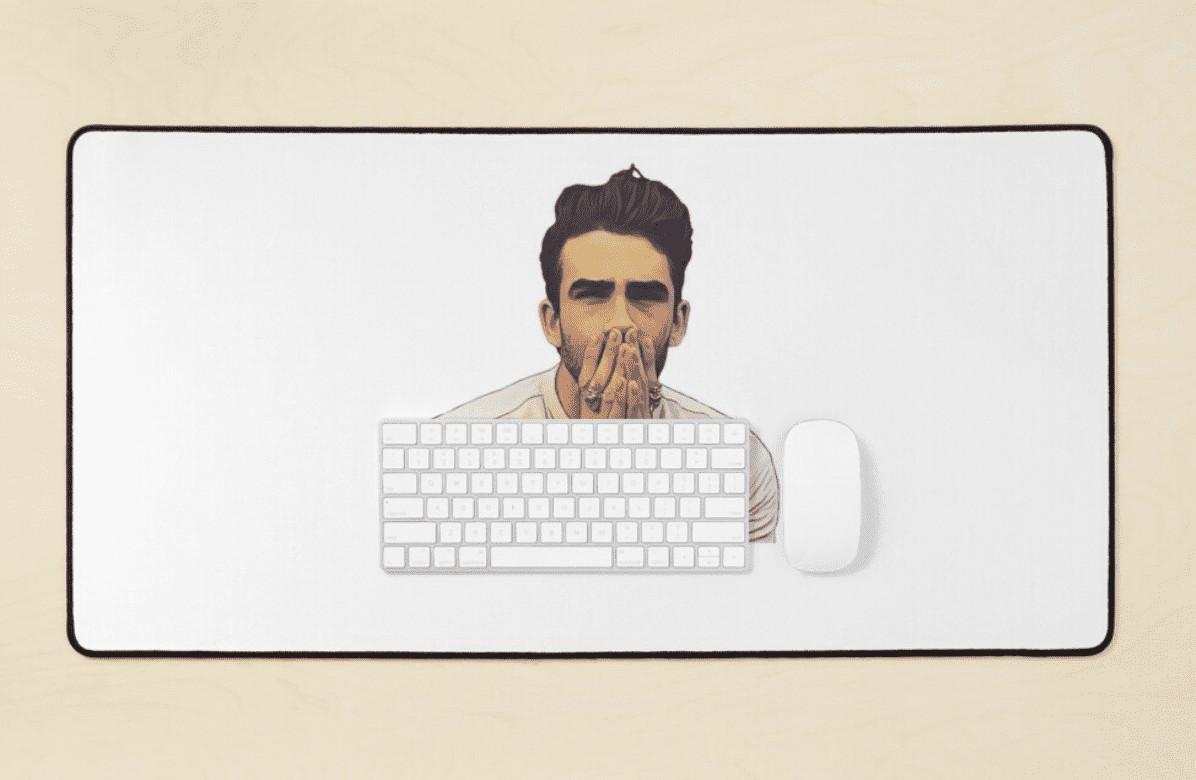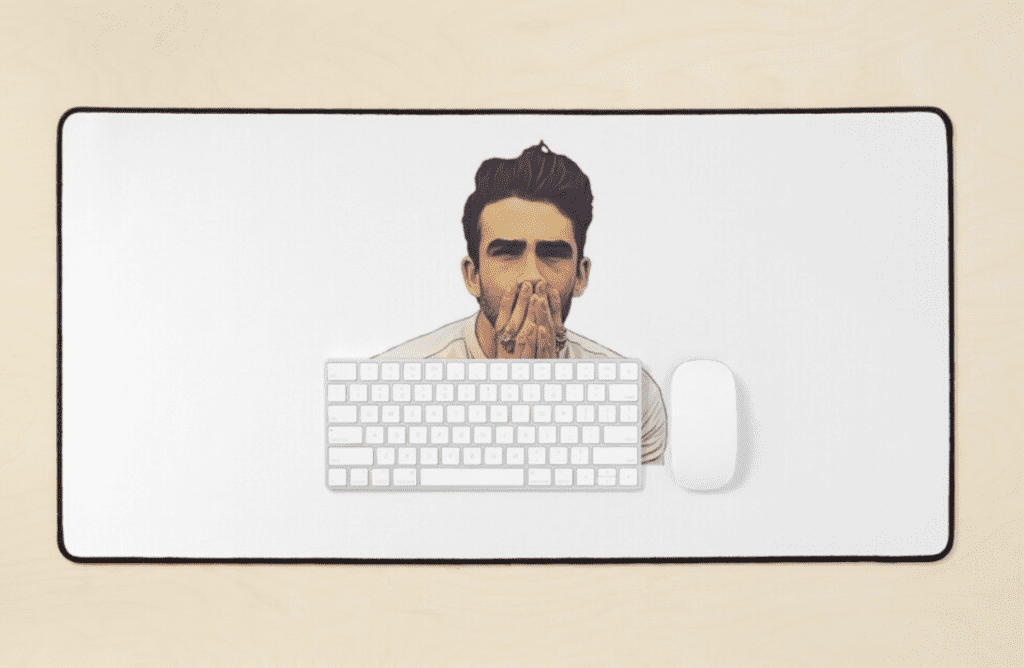 Boost your laser or optical mouse's performance by getting this eye-catching mouse pad with a handy anti-slip rubber base. It also boasts a pill-resistant surface and anti-fray edges to ensure it serves you until you're ready to go back to the market, hunting for another option. What's even more convenient is it's effortless to maintain since all you need is a damp piece of cloth to clean it.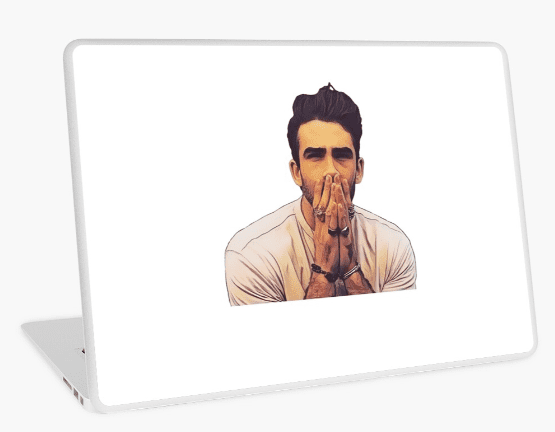 Interesting in transforming your laptop's exterior? Consider this durable and stylish laptop skin, also designed to keep your PC safe from minor scratches. It comes in a gloss finish, giving your device just the right vibrancy. Furthermore, installation is bubble-free; should you decide to remove it, expect no sticky residue.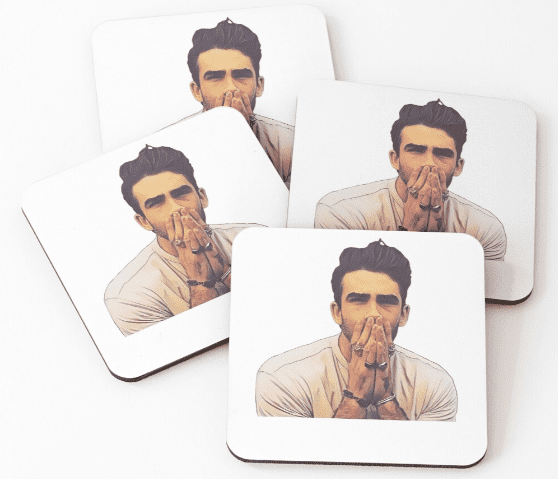 Get this set of four coasters if you want your surfaces to remain dry and look more beautiful while enjoying your favorite beverages. We appreciate that they're suitable for all drinks, regardless of if the latter is scalding or freezing. Additionally, these durable coasters are lightweight, with an attractive glossy finish that's impossible to miss. Also, their cork backing guarantees your surfaces' durability because it doesn't scratch them.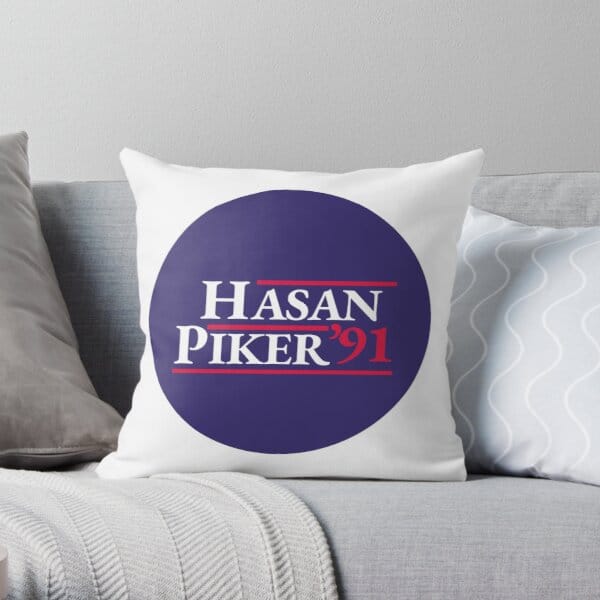 This could be the throw pillow you need to give your space a much-needed casual feeling. Like most options on the market, it comes with a soft, lightweight 100% spun polyester cover and an insert made from the same material. Its art is lovely. And it's also clean-looking, thanks to its hidden zip.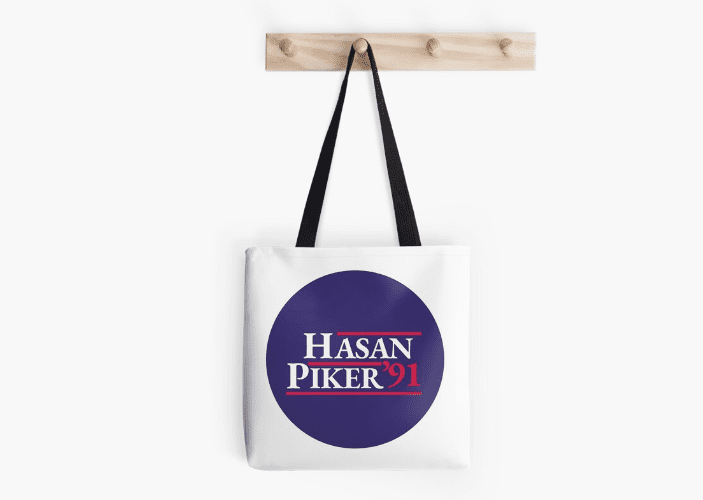 A quality tote bag always comes in handy, whether you're going to the grocery shop, school, or work. This is why you should consider this one, which boasts both durability and style. Its shoulder straps are made from cotton, and they are firm. Moreover, this bag has a 100% polyester shell, meaning maintaining it is a breeze, plus you never have to worry about wrinkles.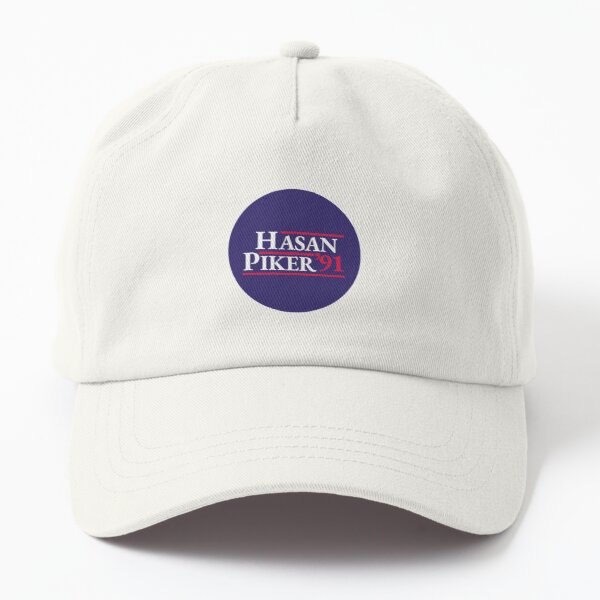 This classic cap is an excellent investment; it enhances your style and protects you from harmful UV radiation. With its snapback closure, adjusting the fit should take only a few seconds. You'll also be relieved to know that it's well-constructed, so you can depend on it for a long time. Then, it's made from 100% polyester fabric, so you're assured of breathability, comfort, and easy maintenance.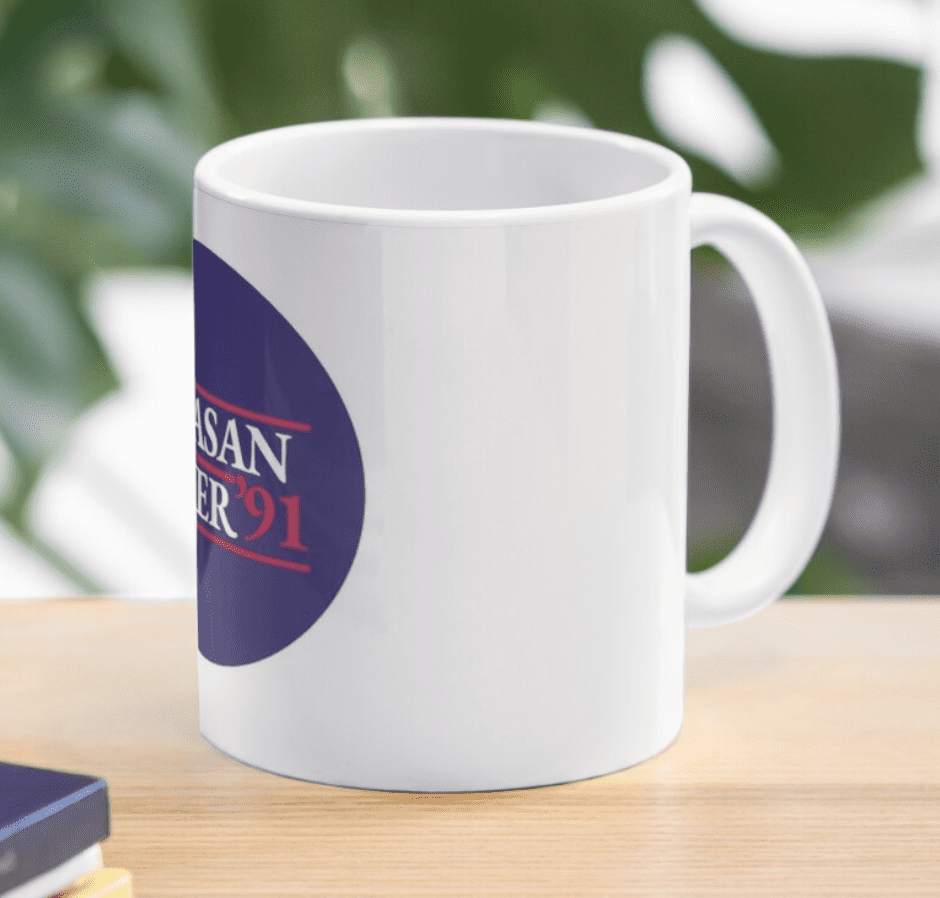 Here's the perfect ceramic mug for your kitchen and a great gift idea for your pals who love HasanAbi. It's dishwasher-safe, so taking care of it should be the least of your concerns. Furthermore, it comes with a large mug diameter (3.2″), making it easy to enjoy your delicious cup of cappuccino or coffee.
Frequently Asked Questions about HasanAbi
Question: In which city was HasanAbi born?
Answer: HasanAbi was born in New Brunswick, Middlesex county.
Question: Why was HasanAbi banned from Twitch in December 2021?
Answer: HasanAbi was suspended from Twitch for seven days in December 2021 after mentioning the word "cracker" several times in a stream while seething.
Question: Did HasanAbi buy a mansion?
Answer: HasanAbi purchased a $2.74M-worth mansion in Los Angeles in August 2021. Despite that it was a huge milestone, some people perceived it as a hypocritical move since he's known for criticizing wealthy people who invest in upscale homes.
Question: Is HasanAbi multilingual?
Answer: Yes. HasanAbi is fluent in English, German, and Turkish.
Question: Does HasanAbi live in LA?
Answer: HasanAbi owns a house in LA, but he hasn't clarified if he's based in this city as he also has properties in other locations, including Istanbul and New York City.
Recommended Reads:
Research Citations
https://www.sportskeeda.com/esports/let-live-life-pokimane-gets-called-dating-hasanabi-explains-side-story
https://twitchtracker.com/hasanabi
https://kotaku.com/twitch-suspends-popular-leftist-streamer-after-controve-1837518859
https://shortyawards.com/10th/the-breakdown
https://www.twitchmetrics.net/channels/viewership
https://www.foxnews.com/media/hasan-piker-dan-crenshaw
https://www.theverge.com/2020/10/20/21525740/alexandria-ocasio-cortez-aoc-twitch-hasanabi-pokimane-ilhan-omar-among-us
https://dotesports.com/streaming/news/hasan-drops-first-merchandise-line-will-donate-proceeds-to-strike-funds
https://www.vice.com/en/article/4awxjw/hasan-piker-allegedly-banned-from-twitch-for-saying-cracker
https://dotesports.com/streaming/news/all-nominees-for-qtcinderellas-streamer-awards
https://www.youtube.com/watch?v=nP__l-FEX3E
https://www.esportsearnings.com/players/81724-hasanabi-hasan-piker
https://dotesports.com/streaming/news/how-much-money-does-hasan-make-on-twitch
https://www.thedailybeast.com/socialist-twitch-streamer-hasan-piker-get-grief-from-twitter-for-buying-dollar3-million-los-angeles-home
https://legacy.upcomer.com/hasan-raised-100k-for-ukraine-in-partnership-with-care-in-under-half-an-hour/
https://dotesports.com/streaming/news/hasan-ethan-klein-debut-political-podcast-the-leftovers