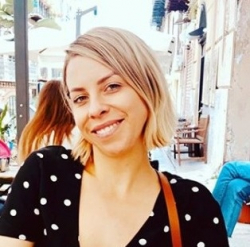 Latest posts by Jodie Chiffey
(see all)
Clint Stevens is a full-time Twitch streamer, YouTube creator, professional video gamer, and social media personality.
He has built a massive fan base through streaming games such as The Legend of Zelda: Ocarina of Time, Minecraft, Town of Salem, Fall Guys: Ultimate Knockout, and Super Mario 64. This is evidenced by his large social media following on platforms such as YouTube and Twitch. For instance, he has 227K subscribers on the former and more than twice as many followers on the latter.
Clint Stevens has also gained more fame for partnering with the network that develops Nintendo 64 games, including those in the highly acclaimed Zelda franchise.
If you want to learn everything about Clint Stevens' life, you've come to the right place. This bio delves into his pro gaming career, income, and personal experiences. Below are some quick facts to get the ball rolling!
Clint Stevens' Bio Facts
| | |
| --- | --- |
| Real Name | Clint Stevens |
| Birthdate | January 19, 1998 |
| Birthplace | United States |
| Nickname | ClintStevens |
| Height | 5'6 feet (167 cm) |
| Nationality | American |
| Zodiac Sign | Capricon |
| Siblings | Has a sister named Katie |
| Children | N/A |
| Spouse/Partner | N/A |
| Games | The Legend of Zelda: Ocarina of Time, Minecraft, Town of Salem, Fall Guys: Ultimate Knockout, Super Mario 64, Speedruns, and Mario Kart. |
| Net Worth | $1.5 million |
| Social Media | Twitch: ClintStevens, Twitter: @clintstevensTV, YouTube: Clint Stevens, Instagram: clintstevenstv |
| Awards | N/A |
| Last Updated | May 2022 |
Clint Stevens' Birthplace and Early Life
Clint Stevens was born in the US on January 19, 1998.
Although his parents' names are unknown, he's very close to his mother. He's even shared some of her pictures on his socials.
Clint Stevens has siblings, including a sister (Katie) who enjoys video gaming as well. You may have seen her in some of his YouTube videos and streams.
His educational background is a complete mystery, mainly because he hasn't divulged the schools he attended or the subjects he was passionate about.
But we found out that he attended college to pursue a teaching career. Whether he finished his studies before venturing into professional streaming and video gaming is undisclosed.
How Did Clint Stevens Get Started Gaming?
Like most Gen Z, Clint Stevens reveled in playing every quality video game he landed on as a child.
He joined the professional streaming/content creation scene in 2015.
He's a part of 1G Squad, a group of enthusiastic video gamers who play and stream together. Other members include Summit1g (founder), Beersie, 1cePrime, Metako, smokey, SherrifPleb, Emongg, and QuarantineChris.
Clint Stevens' Videos
Clint Stevens gives us a taste of his competitive nature in this thrilling 18-minute video. He starts by telling us about his broken controller, which makes it hard for him to practice, so he has to replace it. Apparently, his pal, MOONMOON, is experiencing the same issue.
But is this enough to stop these players from playing? No! Clint Stevens is determined to play on and beat MOONMOON by midnight. This video lets us in on not only his impressive gaming skills but also his fantastic storytelling abilities as he throws in some of the most fascinating anecdotes. It's doubtlessly worth your time!
Did you know that Clint Stevens and Ludwig Ahgren are close buddies? Watch this hilarious video (Fall Guys stream highlight) where they game and enjoy the most exciting conversations about their lives. One of them revolves around Ludwig's sister, who Clint Stevens doesn't know but is a huge fan of his content.
Clint Stevens divulges that his longest romantic relationship lasted one high school year in this video.
Clint Stevens' Gaming Setup
If you've watched Clint Stevens' streams or YouTube videos, you can attest to their top-notch quality. However, he's been close-mouthed about the items in his gaming setup. We're hopeful that he'll divulge more details about them, and then we'll update you!
Clint Stevens' Family
Clint Stevens' dating life is a puzzle that many of his fans are still trying to solve. He hasn't mentioned any of his previous romantic partners. And as of writing, most people speculate he's single by choice, which has enabled him to fully concentrate on growing his brand as a professional player and streamer.
Clint Stevens' Net Worth and Career Earnings
Presently, Clint Stevens' estimated net worth is $1.5M. Are you curious to know how he's brought in this significant amount? Check out his revenue streams!
Twitch
This platform is Clint Stevens' primary income source as he's a full-time streamer. Even so, information about his Twitch earnings via streaming, ads, donations, and bits is yet to be released.
YouTube
Clint Stevens' YouTube channel has over 200K subscribers, meaning it's eligible for monetization. So far, it has pulled in 88,865,003 views, a majority of which are monetized.
As you might already know, YouTube creators are paid per 1000 views (CPM). And most of those specializing in the gaming niche rake in between $2 and $7 CPM. That's why we believe Clint Stevens has received thousands of dollars in YouTube annual payouts.
Tournament Earnings
Between 2019 and 2021, Clint Stevens participated in five tournaments to earn $4,250.00. He played four Fall Guys games to make 64.71% of this sum. A Teamfight Tactics game accounts for the remaining 35.29% of his total prize money won.
Clint Stevens earned 100% of his tournament earnings as a free agent. The largest sum he's ever received from a single competition is $1,500.00 at the Twitch Rivals: Teamfight Tactics in July 2019.
Clint Stevens' Retirement and Post Professional
We did a comprehensive research on Clint Stevens but couldn't find any details about his retirement arrangements or post-professional ventures. We suppose he hasn't given it any thought as he's still working on developing his brand.
Clint Stevens' Merch
You don't have to struggle to find Clint Stevens' merch as several ecommerce sites offer it.
Check out some of the top products to consider: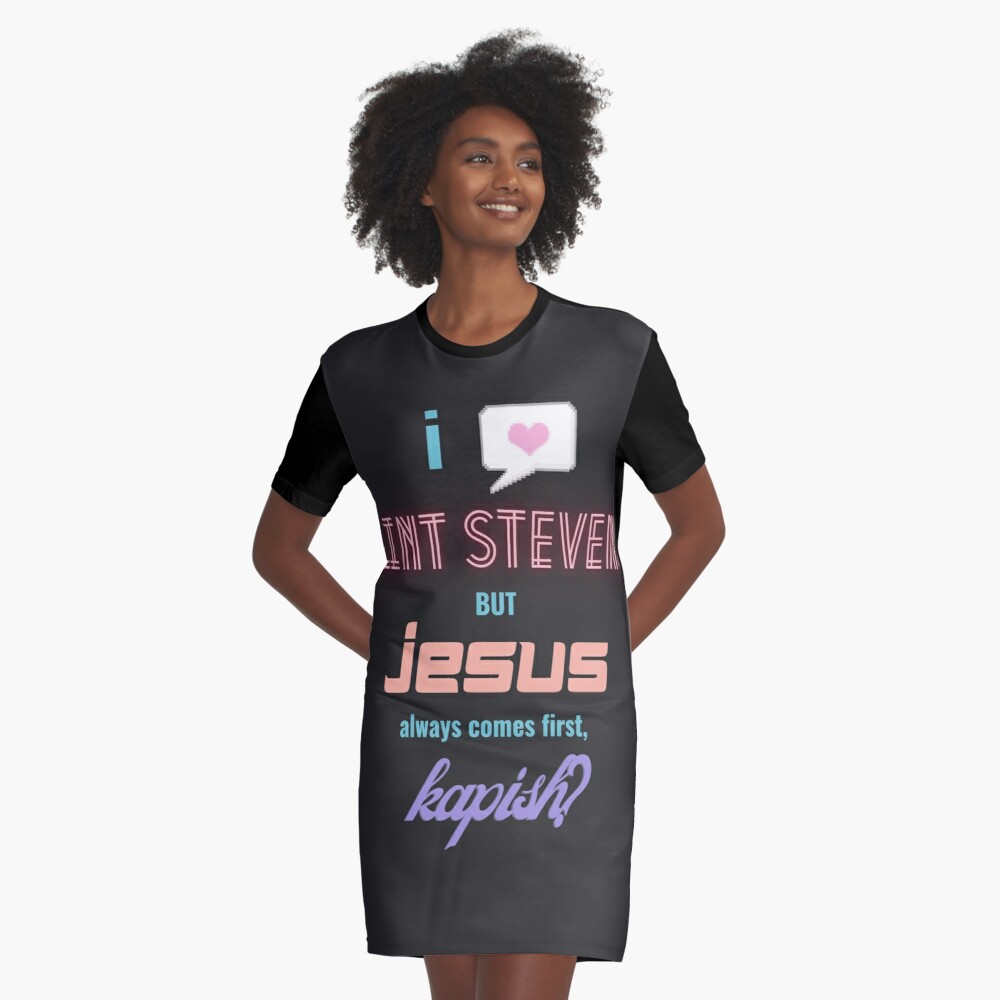 Support Clint Stevens by purchasing this t-shirt dress available in sizes between XS and 2XL. Its front, made from 96% polyester/4% elastane, comes with a funny printed graphic. And its solid-colored back is manufactured 100% cotton. Besides, this piece of clothing provides a loose casual fit to enhance your comfort.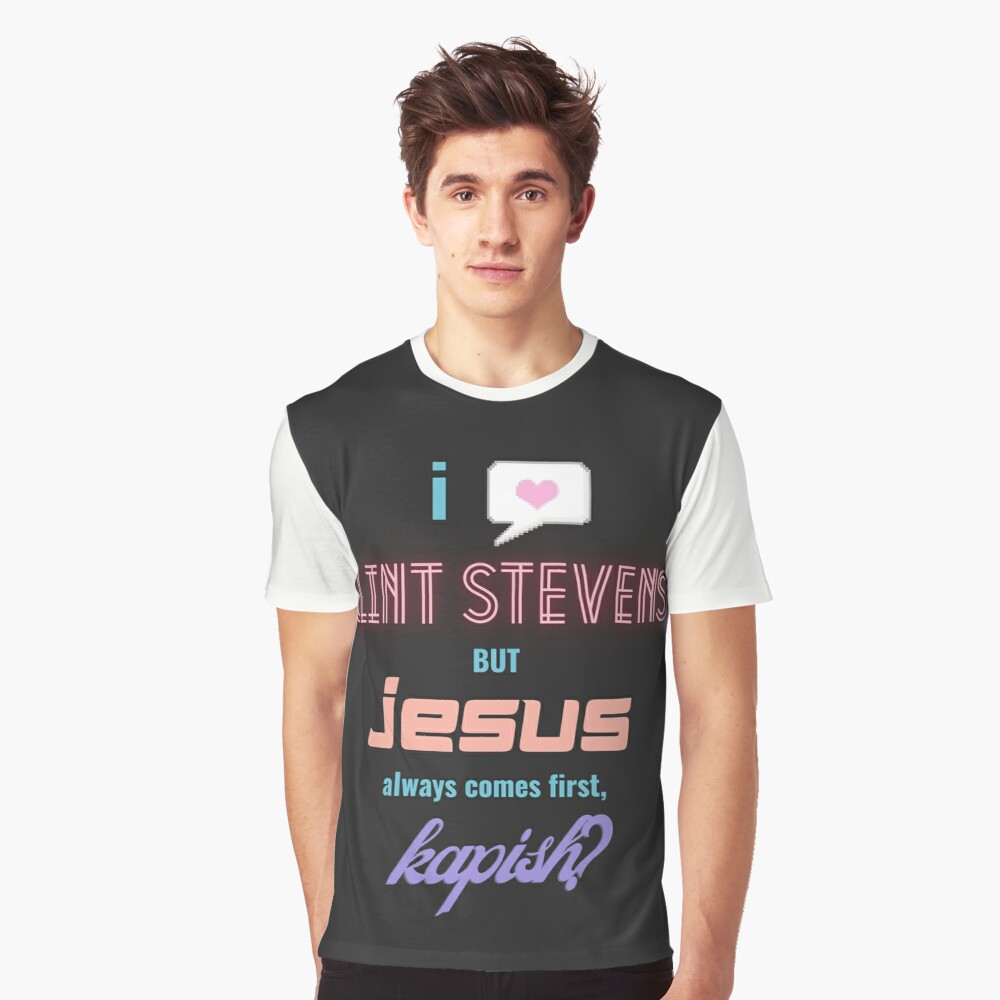 Check out this durable t-shirt that epitomizes modern style and flawless tailoring. Its printed front panel leverages 4% spandex/96% polyester, while the neck bind, sleeves, and back panel come with 100% cotton. You have six sizes to pick from; select one or two sizes up if you prefer loose clothing.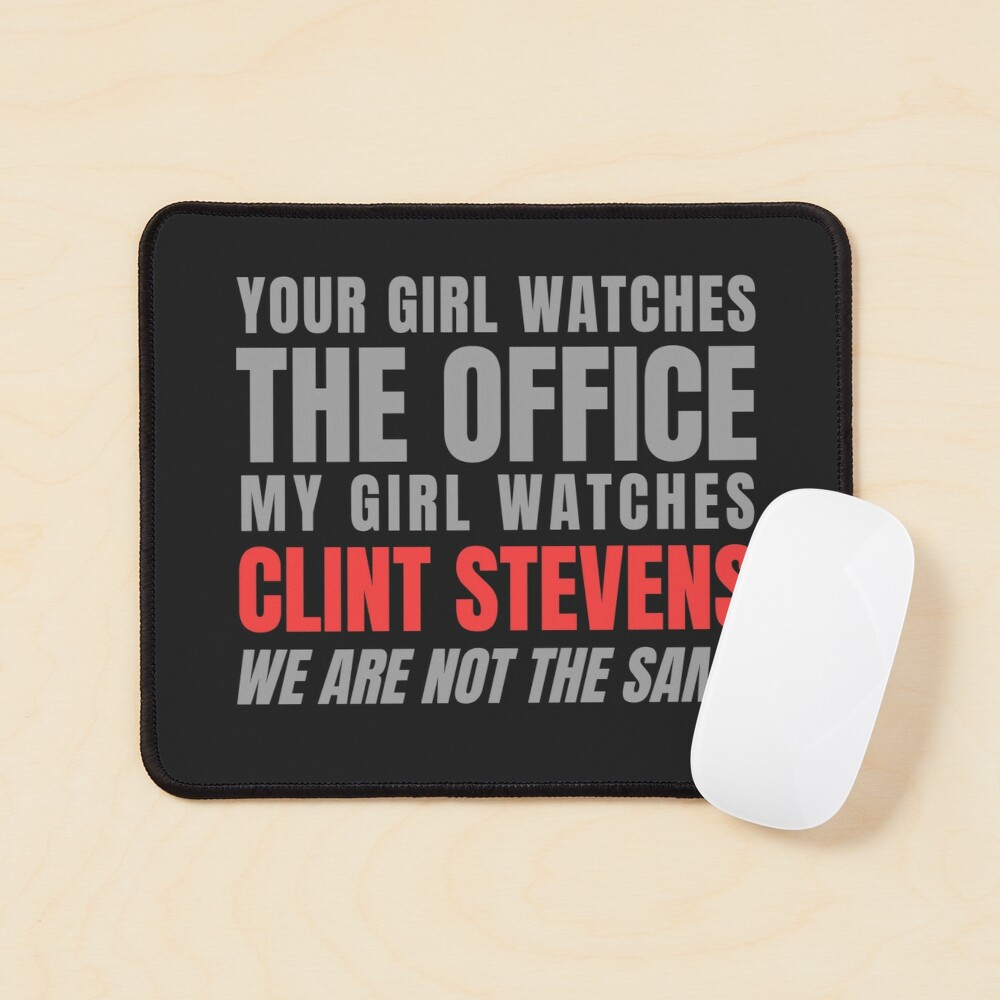 Improve your gaming experiences with this mouse pad designed to aid smooth play sessions. It boasts a microwave polyester surface to deliver optimal mouse control. Other features we love include its compatibility with optical and laser mice, anti-fray edges, and durable, anti-slip rubber base made from natural rubber.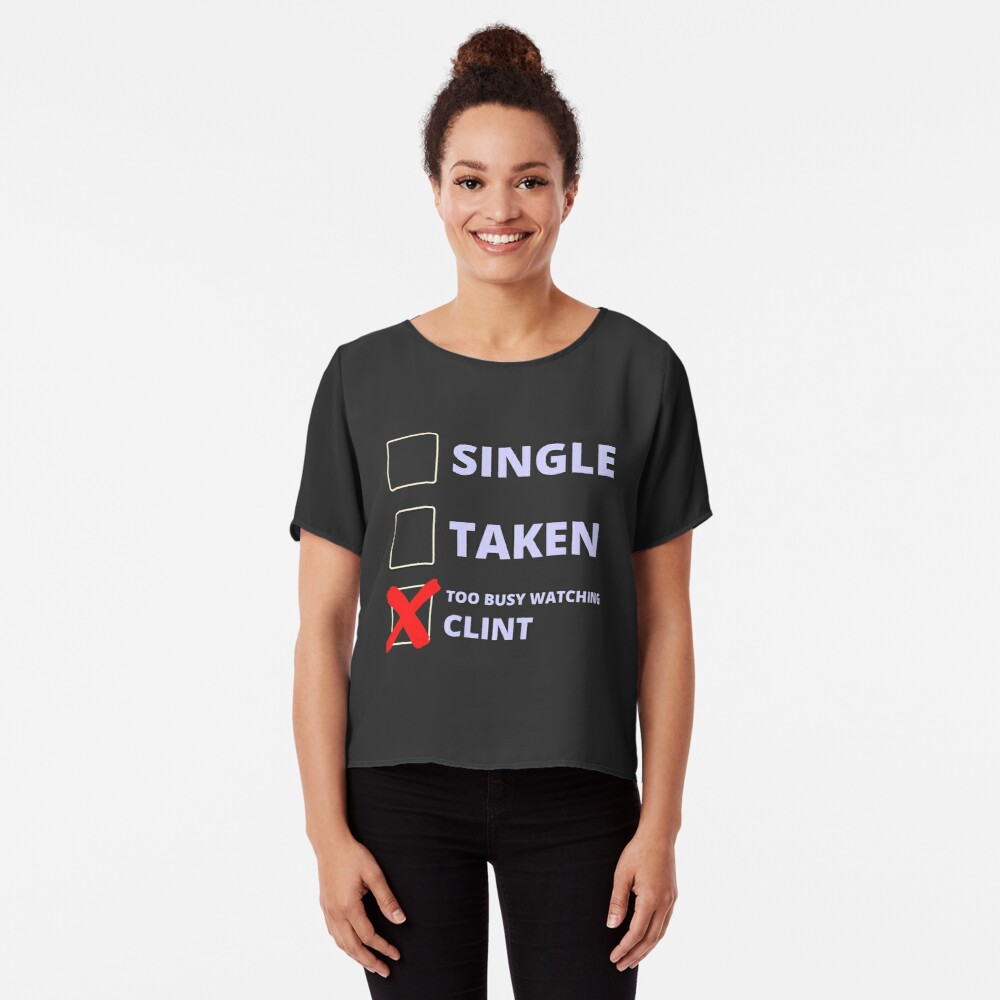 Here's a chic chiffon top available in white and black. It comes with a loose-cropped, boxy fit that allows you to look stunning in it. Besides, it's made with polyester chiffon, rendering it super soft, comfy, breathable, and strong.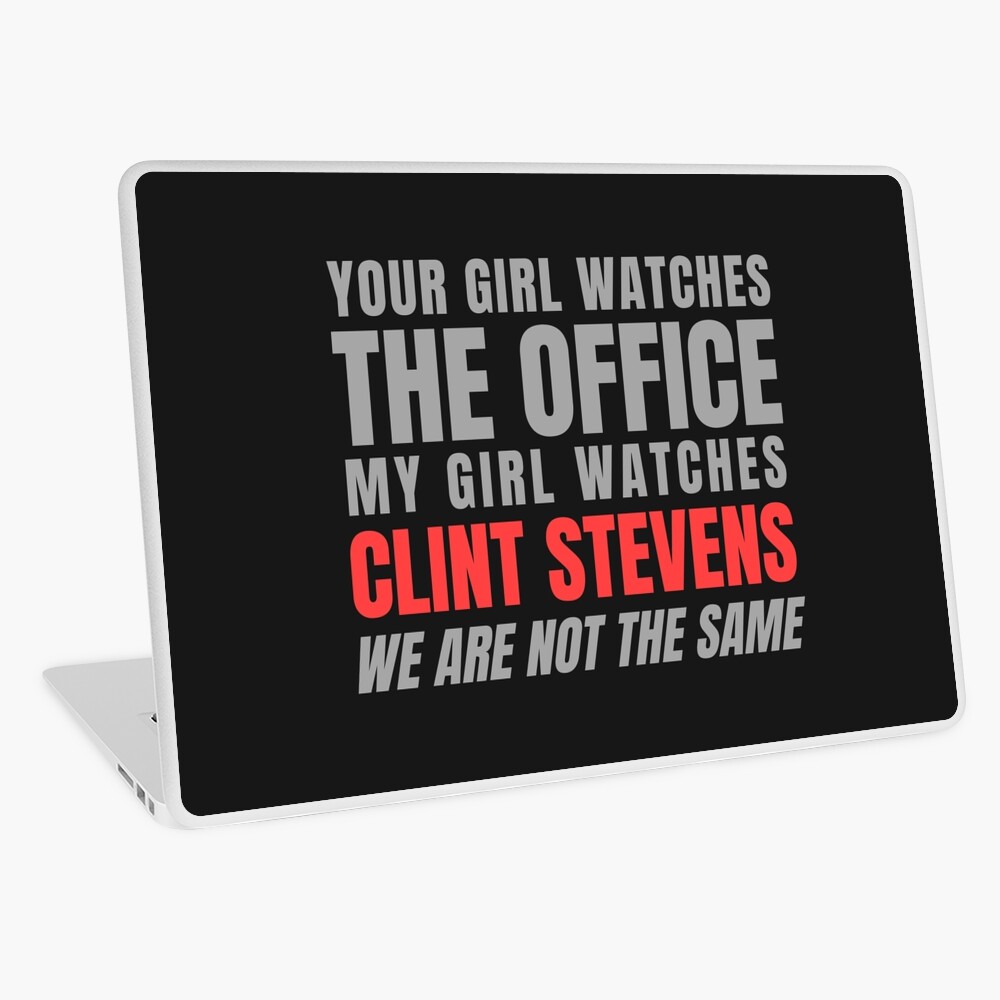 Are you hell-bent on ensuring your device always looks as good as new? Consider this 5g, 1-mm thick laptop skin with a beautiful gloss finish. Its removal is just as easy as its installation to add to its convenience.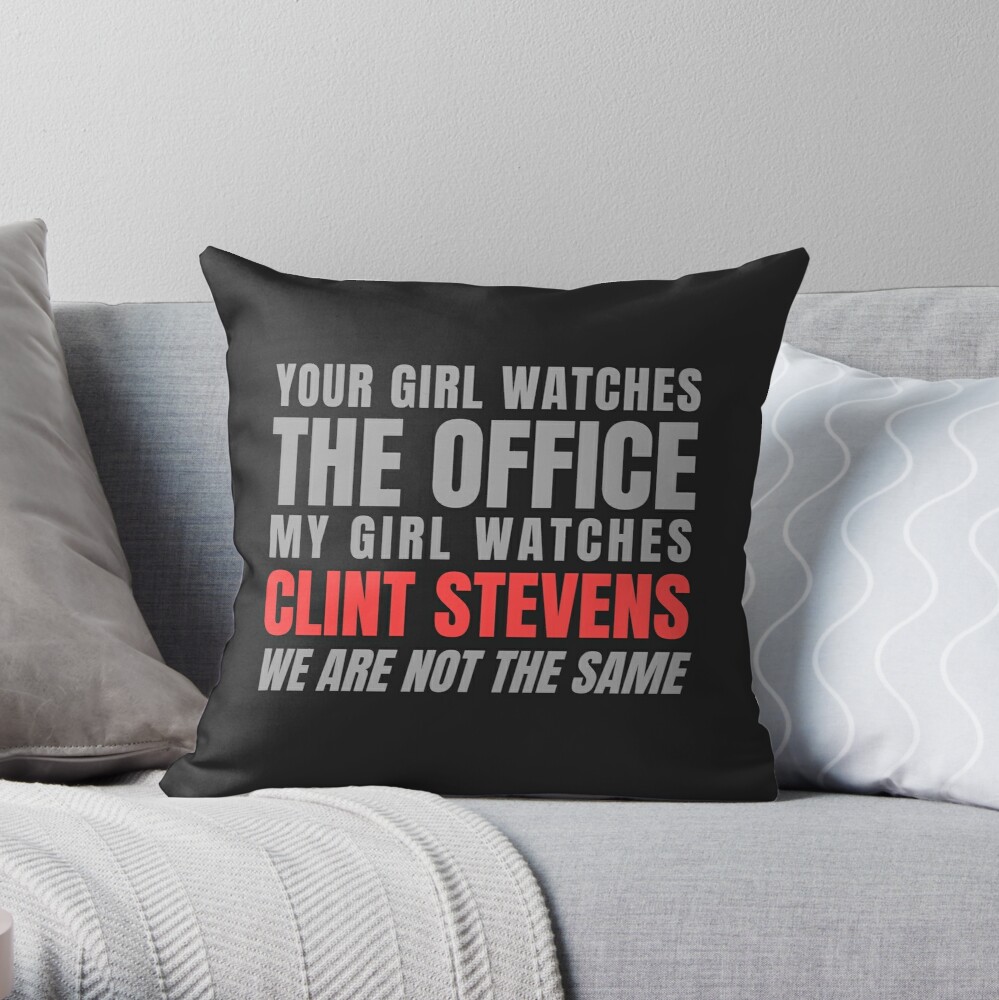 Durability, comfort, and incredible aesthetic appeal are some of this throw pillow's alluring aspects. In addition, it comes with a perfectly concealed zip to help achieve a clean look. Its cover and insert are made from lightweight polyester.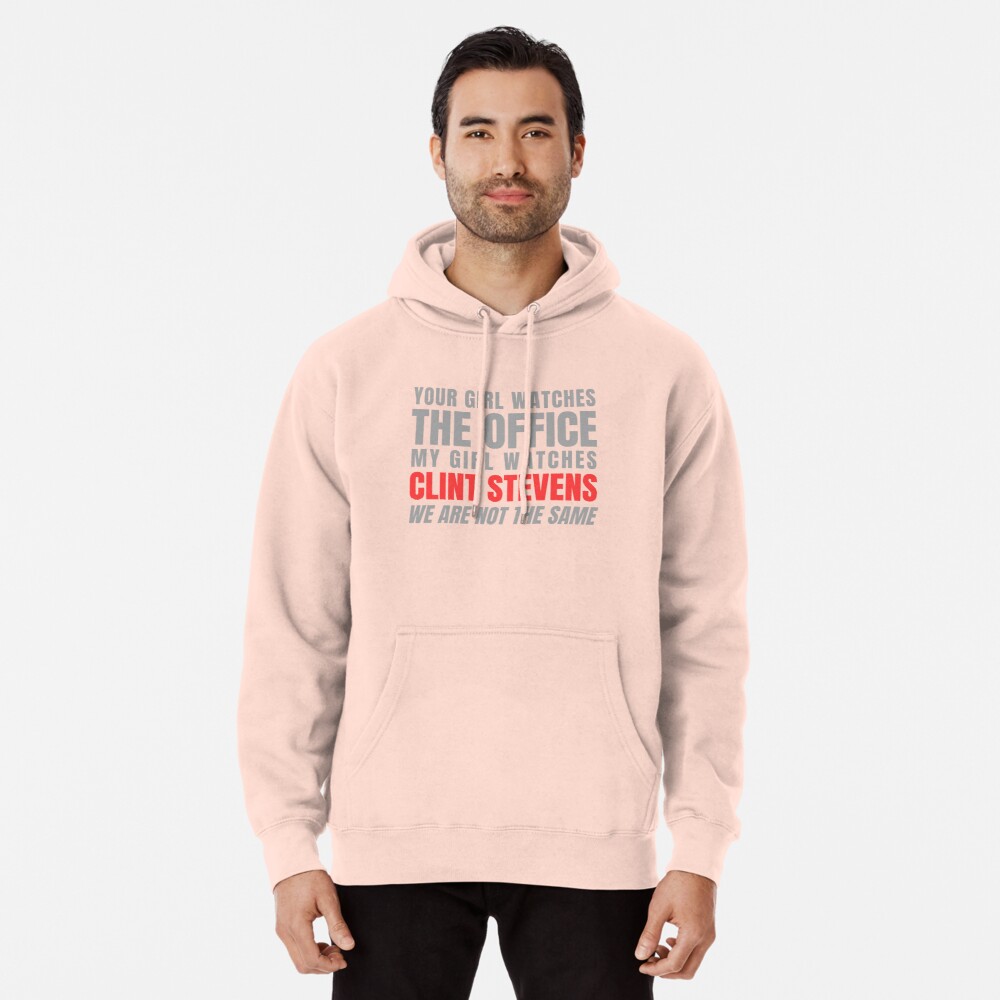 Stay warm with this modish hoodie that comes in oatmeal heather, black, heather grey, charcoal heather, blue, dark blue, pale pink, and white. Your size options range between small and 2XL. We also like the kangaroo pocket, drawstring, and matching rib cuffs.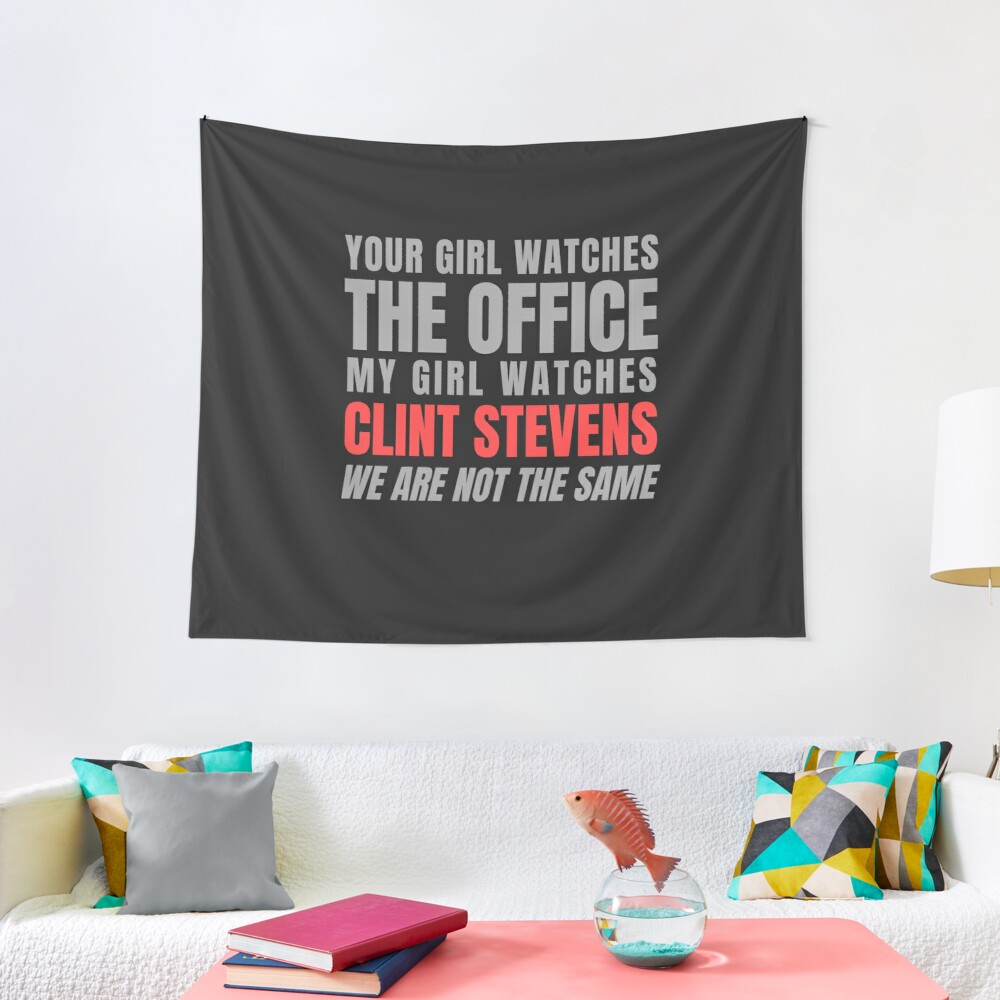 Check out this versatile, stand-out tapestry you could buy to meet your décor or functional needs. Its availability in small, medium, and large sizes offers you convenience. Since it's made from polyester, expect no issues cleaning and maintaining it.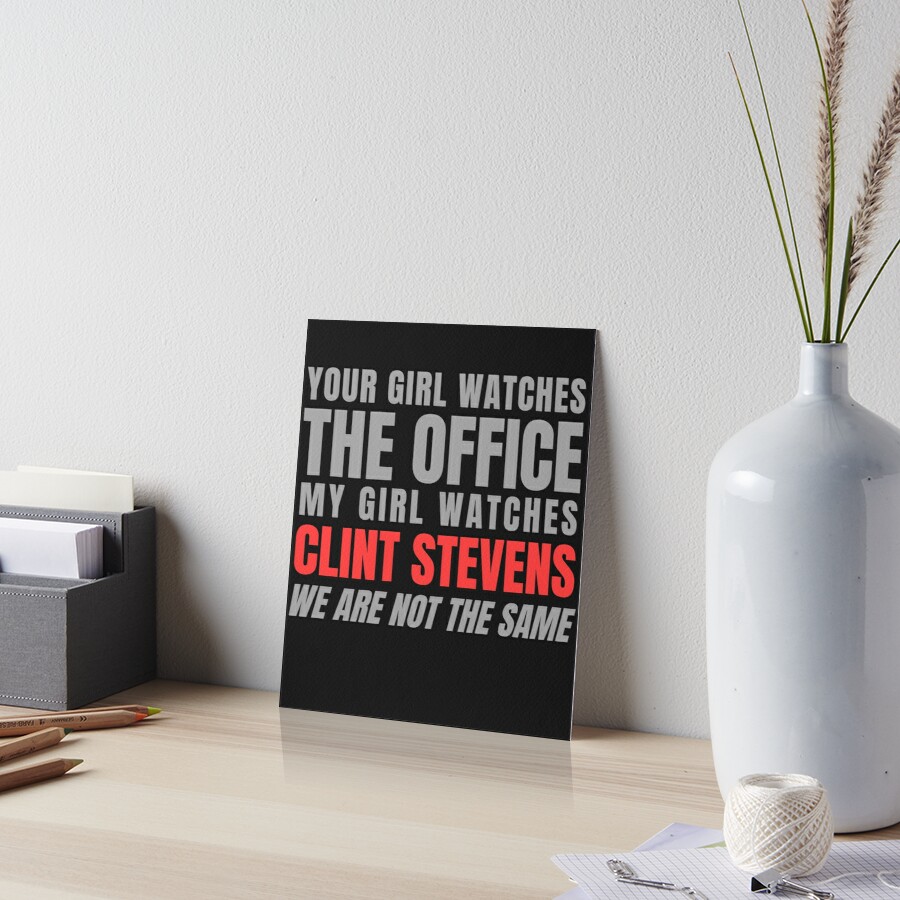 Enhance your home or office décor with this unique artboard with a funny meme. It comes in three sizes – 8 x 10 in, 10 x 12 in, and 11 x 14 in, and hanging it should take only a few seconds, no matter your pick.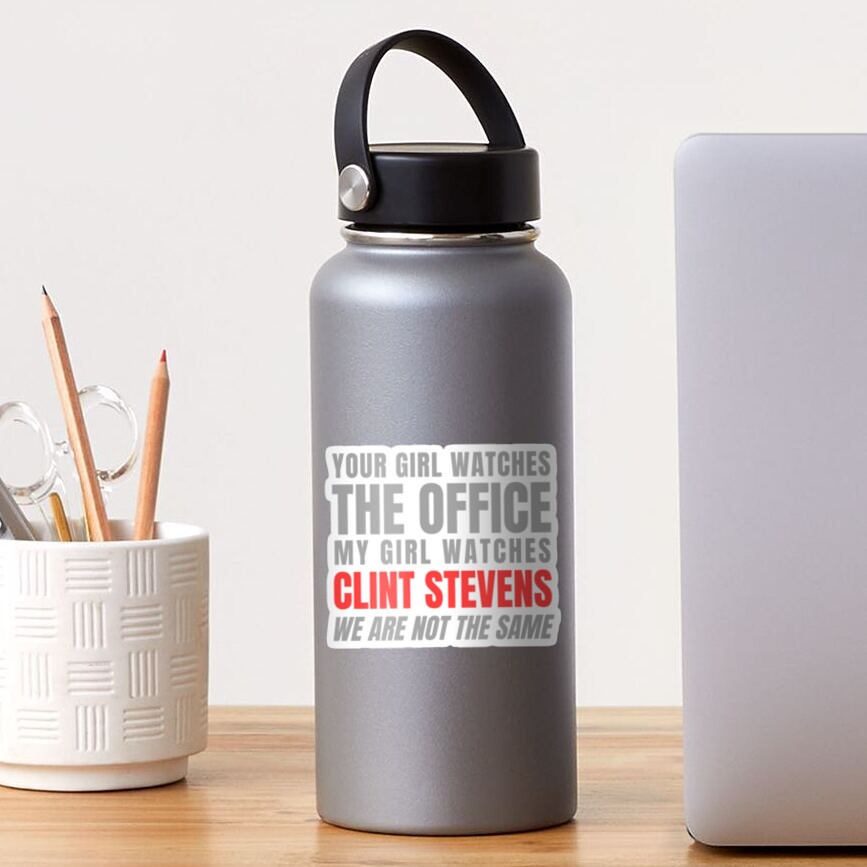 Personalizing your stuff has never been easier with this water-resistant, durable sticker with a spectacular matte finish. Transparent and glossy finishes are also available if you prefer them to the latter. We also love that this sticker is removable and provided in many sizes.
Frequently Asked Questions about Clint Stevens
Question: Who was Clint Stevens dating a few years ago? 
Answer: Rumour has it that Clint Stevens was seeing someone years back, but he never divulged her identity.
Question: Is black Clint Stevens' eye color? 
Answer: No. Clint Stevens' eye color is dark brown.
Question: Does Clint Stevens own a pet? 
Answer: Yes. Clint Stevens has a dog.
Question: Which companies sponsor Clint Stevens?
Answer: As of writing, Clint Stevens is not sponsored by any brands.
Recommended Reads
Research Citations 
https://esportspedia.com/streamers/ClintStevens
https://networthheightsalary.com/clint-stevens-biography-personal-profile-sister-age-height/
https://www.twitch.tv/clintstevens
https://www.youtube.com/c/ClintStevens
https://twitchtracker.com/clintstevens/statistics
https://www.esportsearnings.com/players/70018-clintstevens-clint-stevens