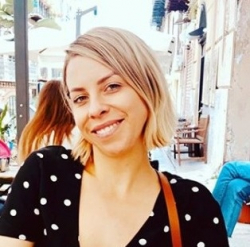 Latest posts by Jodie Chiffey
(see all)
Thomas Chance Morris, popularly known by his alias Sodapoppin, is an American streamer, YouTuber, and internet personality.
Sodapoppin is also a high-profile video gamer who initially rose to fame through his first-class World of Warcraft gameplays. Today, he also boasts outstanding skills in playing other games, such as Just Chatting, Dead by Daylight, Grand Theft Auto V, and Overwatch.
Sodapoppin's gaming prowess, combined with his alluring comedic personality, has earned him a pretty massive social media audience.
For instance, he has 8.8M followers on Twitch, making him the 10th most followed streamer. This also means he's bracketed with big names such as Ninja, AuronPlay, El Rubius, and xQc. In addition, this streamer owns a 1.1M-subscriber YouTube channel.
This bio provides critical info regarding Sodapoppin's life. Continue reading to learn more about his childhood, personal life, streaming career, net worth, and even what he's been up to recently.
Sodapoppin's Bio Facts
| | |
| --- | --- |
| Real Name | Thomas Chance Morris |
| Birthdate | February 15, 1994 |
| Birthplace | Texas, United States |
| Nickname | Sodapoppin |
| Height | 5 Feet, 8 inches |
| Nationality | American |
| Zodiac Sign | Aquarius |
| Siblings | Sodapoppin has five siblings |
| Children | N/A |
| Spouse/Partner | N/A |
| Games Played | World of Warcraft, Just Chatting, Overwatch, Dead by Daylight, etc. |
| Net Worth | $9M |
| Social Media | Twitch: sodapoppin, YouTube: Sodapoppin, Twitter::@Sodapoppintv, Instagram: sodapoppintv |
| Awards | Sodapoppin received Blizzard's Most Popular Non-English Streamer award in 2013. |
| Last Updated | May 2022 |
Sodapoppin's Birthplace and Early Life
Sodapoppin was born in Austin, Texas, on February 25, 1994.
He hasn't revealed his parents' names or their professions.
Sodapoppin has five siblings, a nephew, and a niece.
There's no doubt that Sodapoppin's family is tight-knit. They delight in doing fun things such as traveling and spending holidays together. He's even posted several pictures of his loved ones on Instagram.
In addition, you may spot his dad in some of his streams.
Sodapoppin attended a local high school in Texas. Although he enrolled himself in college, he didn't complete his studies. Instead, he chose to pursue a professional career in gaming.
How Did Sodapoppin Get Started Gaming?
As a kid, Sodapoppin slanted towards video gaming.
He enjoyed watching Fat Cow 7's gameplays and content created by other popular streamers.
Sodapoppin discovered World of Warcraft when he was barely a teen. He was enthralled by this game and played it whenever he didn't have any homework or house chores to complete.
At 14, Sodapoppin began mowing some of his neighbors' lawns at a small charge. But instead of spending on stuff such as toys or other stuff that teens find interesting, he saved up to purchase a computer.
So, in mid-2009, he began developing gaming videos and uploading them on YouTube for fun. He also performed other antics to impress his growing audience. These include eating Ghost peppers, dancing, and playing card tricks.
Sodapoppin's Streaming Career
Sodapoppin joined Twitch in 2012.
As a WoW streamer, he captivated so many of this title's enthusiasts that, at one point, he had more than half of Twitch's World of Warcraft followers glued on his stream.
Sodapoppin explored other games as well, including blackjack and other online casino options. On some days, his impressive gambling skills won him thousands of dollars, and on others, he lost just as much. For example, in 2015, he lost a whopping $5000, with 43,000 viewers watching it all unfold.
Twitch Bans
Like well-known streamers such as s1mple and LowTierGod, Sodapoppin has also been slapped with several Twitch bans.
In 2020, he was banned from this platform following a VRChat session with Robert "Rob" Malecki (Roflgator). It was alleged that several characters wore revealing attire. This streamer later posted an apology video deemed satirical, giving viewers the impression that he was mocking the suspension.
Twitch banned Sodapoppin for the second time in April 2022 after he reportedly violated this site's Terms of Service. However, the precise cause of this temporary ban was unspecified.
Northern Gaming
Sodapoppin co-owned Northern Gaming, a Canadian esports company that was home to a European Rocket League team. Its roster comprised players such as Marius "gReazy" Ranheim, Philip "paschy90" Paschmeyer, David "miztik" Lawrie and Ryan "Ryan bby" Winter.
This organization attained several notable achievements. For instance, it won first place at the Metaleak MetaCup Series: Weekly 3v3 12 and RLCS Season 3 – Finals in 2017. Despite its short-lived career, its players brought in $101,070 through competitive play.
NRG Esports
In August 2017, Los Angeles-based NRG Esports acquired Northern Gaming. At the same time, Sodapoppin became a part of this eSport company as an advisor and co-owner.
Its other co-owners include Alex "A-Rod" Rodriguez, Jimmy "J-Roll" Rollins, and Shaquille "Shaq" O'Neal.
Unlike Northern Gaming, NRG Esports has professional teams in not only Rocket League but also Overwatch, Hearthstone, Gears of War, Fortnite, Valorant, Apex Legends, and Dragon Ball FighterZ.
Awards
In 2022, Sodapoppin was nominated for the Legacy Award at the Streamer Awards, alongside summit1g, Scarra, and Pokimane. But the latter took it home.
In addition, he won the Most Popular Non-English Streamer award at the Blizzard Stream Awards in 2013.
Sodapoppin's Videos
As you might already know, Sodapoppin excels at not only esports but also online casino games. Check out this one-hour 'gambling session' at his place where he plays blackjack with Nmplol (dealer), Malena Tudi, Russel, xQc, Esfand, and Adept.
What makes this event even more thrilling is that instead of betting with real money, they wager with gifted subs. Plus, it unveils various characters of these streamers. For example, xQc is somewhat chaotic, and his sense of humor is also on point!
Here's a comprehensive sum-up of Sodapoppin's streaming journey, from his start on Xfire to his unbelievable success on Twitch. Are you curious to know what makes him so special that tens of thousands of viewers can't wait to watch his streams, no matter what he's doing? Well, his fun personality is irresistible, and we also can't dismiss his stand-out gameplays, and adaptability, as you'll see in this 22-minute video.
Sodapoppin's Game Setup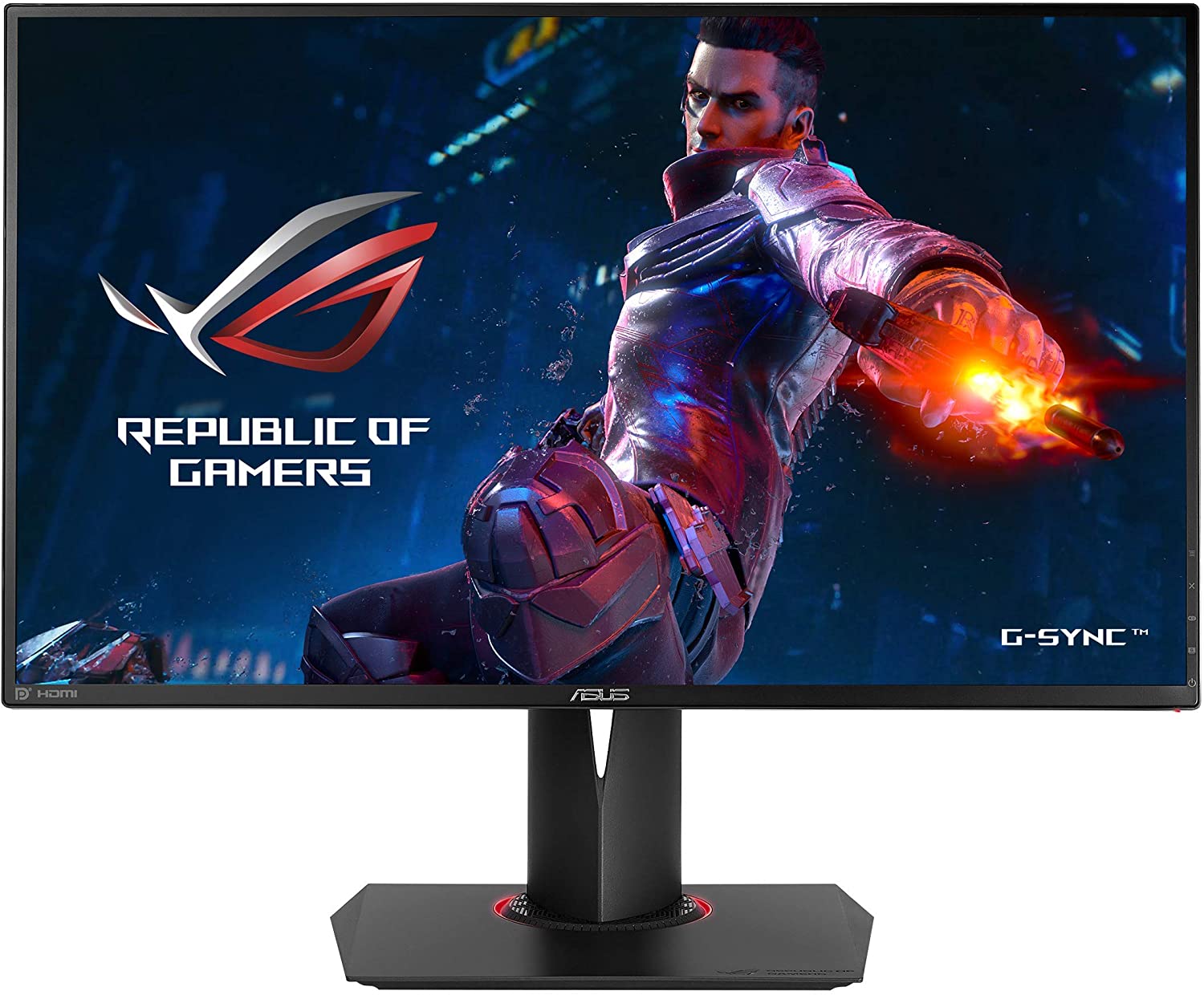 ASUS ROG Swift is an excellent gaming monitor with select premium features. For starters, the 27-inch monitor has a refresh rate of 165Hz and a 1ms response rate. These two work to guarantee Sodapoppin clear and blur-free images and videos.
Moreover, its NVIDIA G-Sync technology works overtime to eliminate stuttering and screen tearing for a more immersive gaming experience. Couple this with Asus eye care technology, and expansive flexible connectivity options, and Sodapoppin can game for hours on end without the worry of getting eyestrain.
Other key features include incredible adjustment options that vary from height adjustments to tilt or pivot, RGB adjustment options, and an overclocked refresh rate.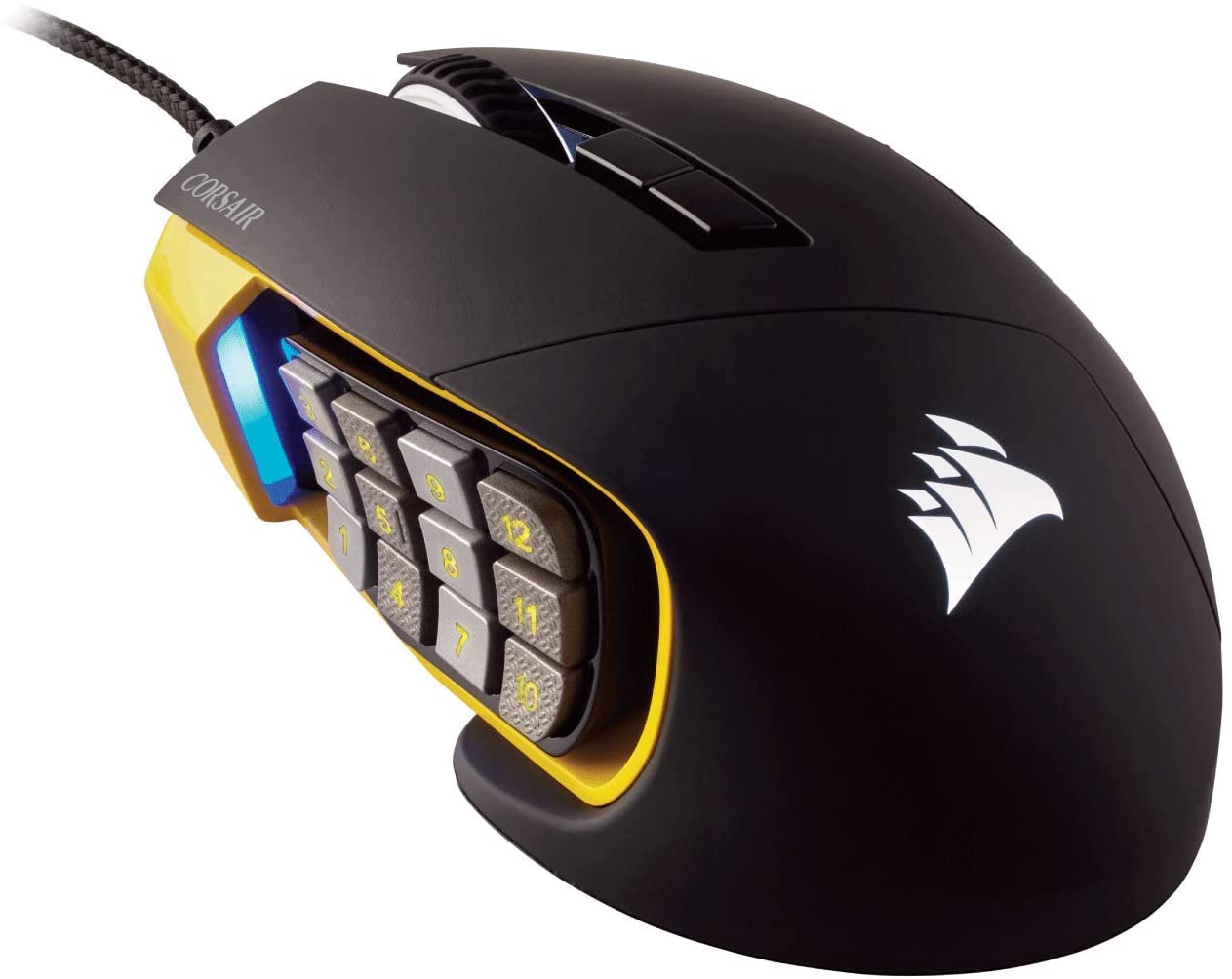 Like most Corsair mice, the Corsair Scimitar Pro is an ergonomically designed gaming mouse. The mouse is optimized for MMO and MOBA genres of games which are in line with what tickles Sodapoppin's fans. The mouse has 12 programmable buttons helping free tons of keybinds from his keyboard.
The programmable buttons are covered by textured keycaps to enhance grip, while their patent-pending design enhances access for more fluid and responsive gameplay. Pair this with a flexible 1.8M cable whipping on the commands of a 16000 DPI optical sensor, and you can concur that, it packs enough power for Sodapoppin to obturate his opponents.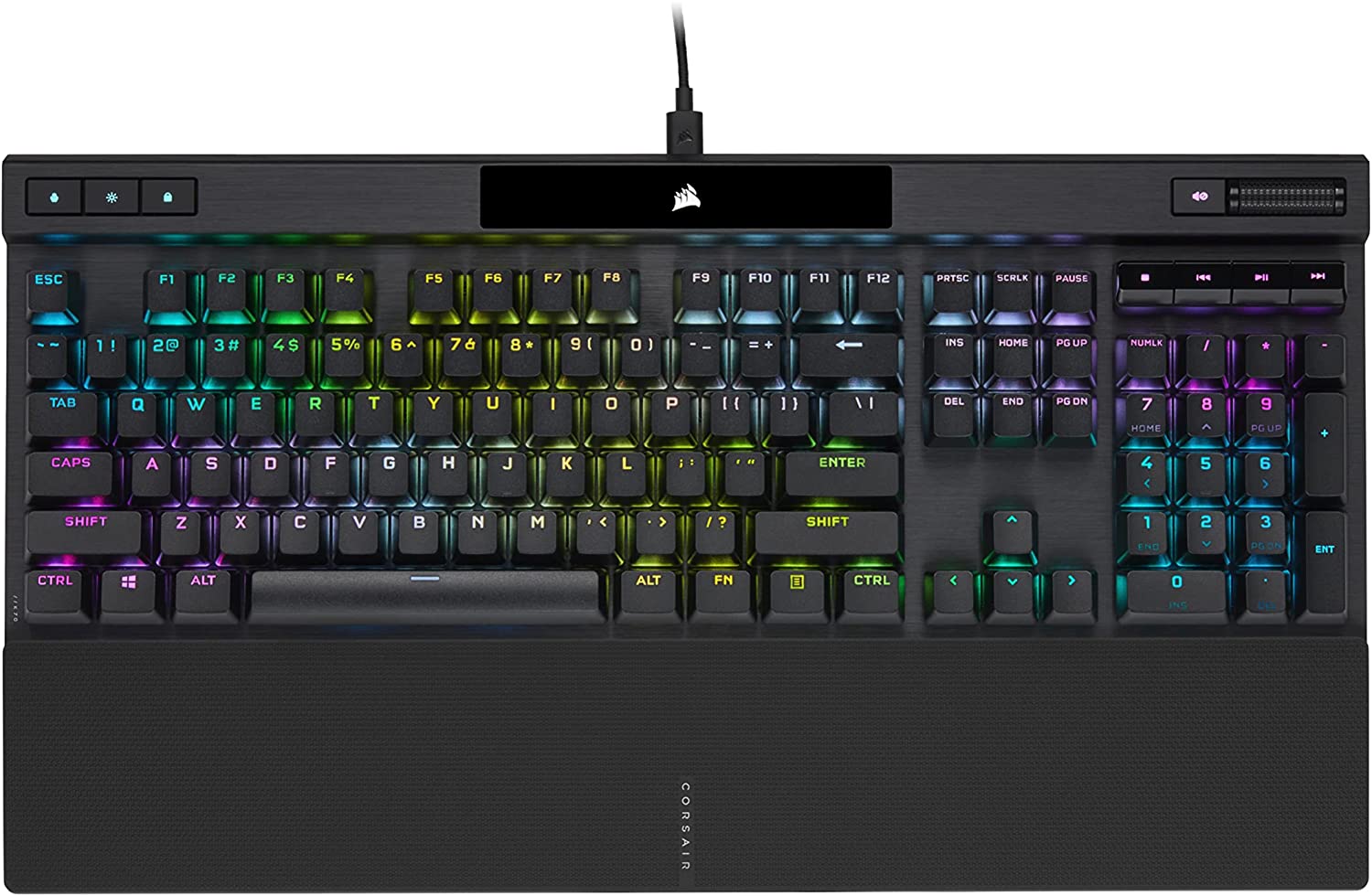 Sodapoppin counts on the outstanding features of Corsair's Gaming K70 RGB PRO keyboard to unleash his A-game against his opponents. For starters, the keyboard is powered by CORSAIR AXON Hyper-Processing Technology that allows his keypresses to be transmitted and processed by up to 8X the speed of conventional keyboards.
Further, the keys have per-key RGB backlighting, rely on Cherry MX mechanical switches that give fast satisfying audible clicks, and are protected against wear by durable polycarbonate keycaps.
Other key features that Sodapoppin can leverage on include the option to disable accidental macro activations, as well as a flip tournament switch to help him focus on winning.
The Plantronics RIG 800LX is an over-ear lightweight wireless headset that lets Sodapoppin switch off the world and switch on his immersive gaming world. The headset is powered by a 24-hour battery, noise-blocking earcups that buffer against distractions, and lag-less wireless audio.
Further, the headset has four EQ settings, separate master and game volume, as well as a self-adjusting headband for more stable use. Slightly regressed on the side is a flip-up mic, 40 mm drivers with low-frequency resonators whose audio sweeps all around and above Sodapoppin, and a wireless base for Xbox one.
Like Fortnite legend Rubius, Sodapoppin uses the 10-core 20-thread Intel i7 6950X CPU. This performance beast boasts an overclocked base clock of 3.5GHz and has 4 channels to accommodate up to 4 DDR4 memory sticks.
Further, the motherboard features up to 40 lanes PCle 3.0 that give Sodapoppin the freedom to up his storage and graphics.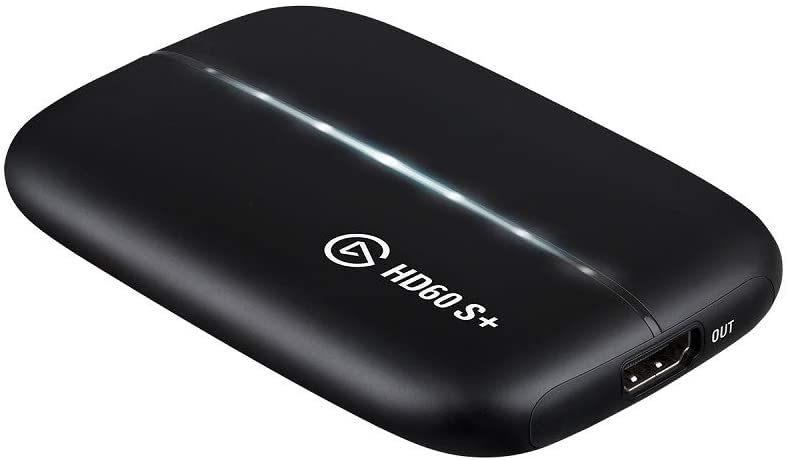 Behind Sodapoppin's superb 1080p and 60FPS capable Elgato HD 60 S+ capture card. This impressive Elgato masterpiece uses flashback recording to save footage retroactively. Further, it also gives allows Sodapoppin to record unlimited footage directly to his hard drives to be uploaded at later dates.
Another key feature is the 4K60 HDR10 feature that makes it possible for him to play high-fidelity games in original format. This combined with an ultra-low-latency pass-through is among the features that make it such an asset in his gaming arsenal.
Sodapoppin's Microphone: Shure SM7B
The Shure SM7B is a legendary streaming mic whose versatility has found favor with many pro gamers, Sodapoppin included. For starters, the mic has an advanced electromagnetic shielding to defeat hum from Sodapoppin's setup. Complimenting this is an inbuilt air suspension shock isolation and pop filter to buffer against breathiness and noise.
Pair the above two features with a dynamic cartridge with smooth, flat, and wide frequency and you will unmask Sodapoppin's source of exceptionally clean and high-quality levels of speech. Another note worth a feature is its classic cardioid pattern with uniform capture.
Thanks to this, Sodapoppin is able to reproduce natural reproduction of speech from varied comfortable angles at will. Other key features include a durable chassis and a professional XLR connection.
Sodapoppin's Boom Arm: Rode PSA1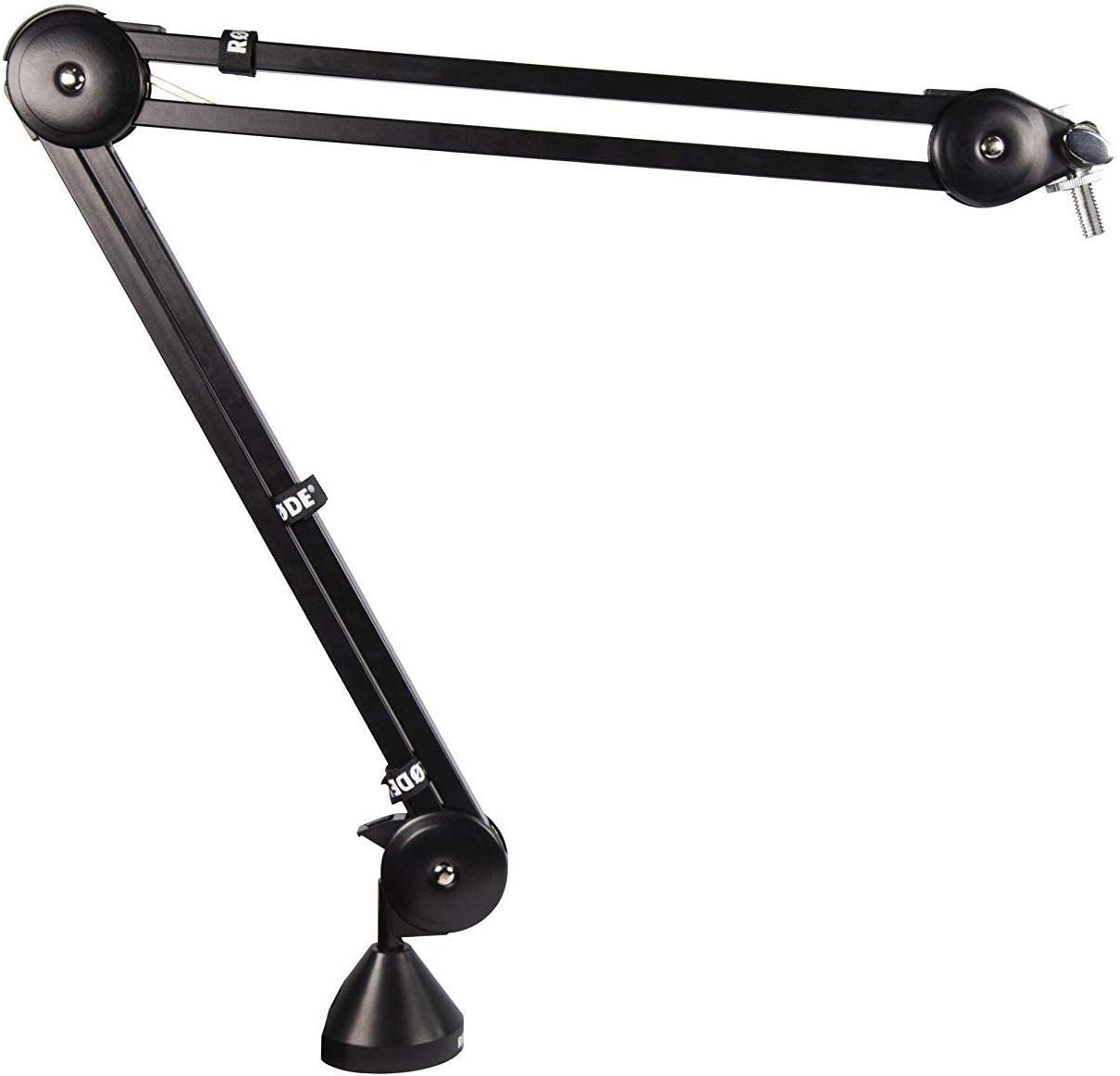 Like Cloakzy, Sodapoppin leverages Rode PSA1's versatility to his advantage when gaming. For starters, the sleek mic arm has an allowance for ⅜ inch thread adaptors for connecting Sodapoppin's Shure SM7B.
In terms of adjustment, it can be adjusted to a height of 33 inches to allow him comfortably speak when standing, or stretch horizontally to 32.5 inches when he glides on his Herman Miller chair. Other key features include a weight limit of 4.4lbs, a 2-axis swivel mount, and two desk mounting options.
Sodapoppin's Motherboard: MSI X299 Raider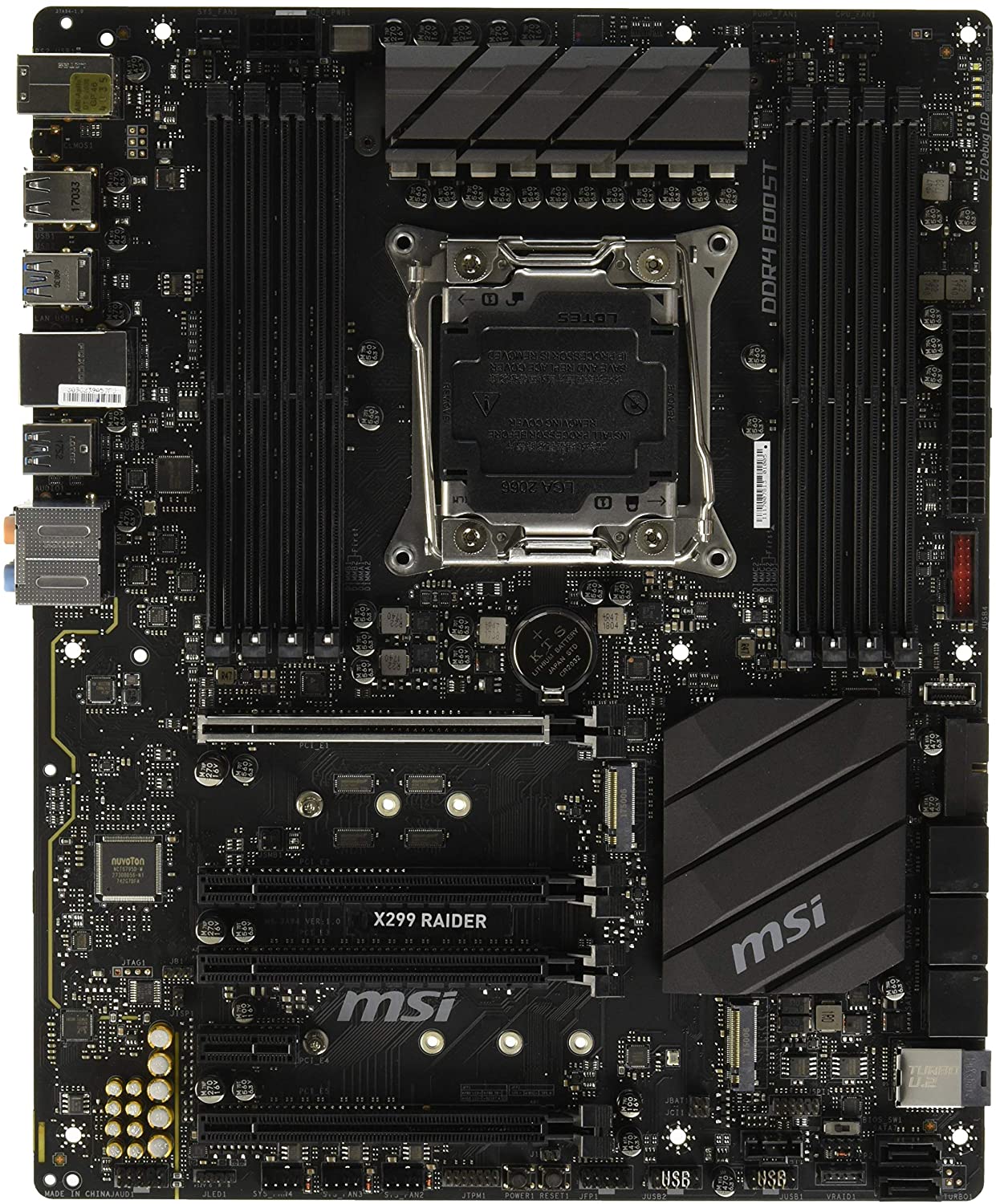 The MSI X299 raider is a high-end motherboard with premium features that are specifically optimized to give Sodapoppin the best gaming experience. For starters, the motherboard is VR-ready meaning that it guarantees him the best virtual reality gaming experience that is incredibly smooth and free of input lags.
Further, the motherboard has M.2 shield that keeps his SSD safe while preventing throttling. That is, they can overclock without the risk of overheating without the risk of ballooning Sodapoppin's electricity bills.
Other key features include an optimized gaming LAN for faster connections, support for the ultra-fast DDR4 memory, and compatibility with the Intel Core X-series processor family.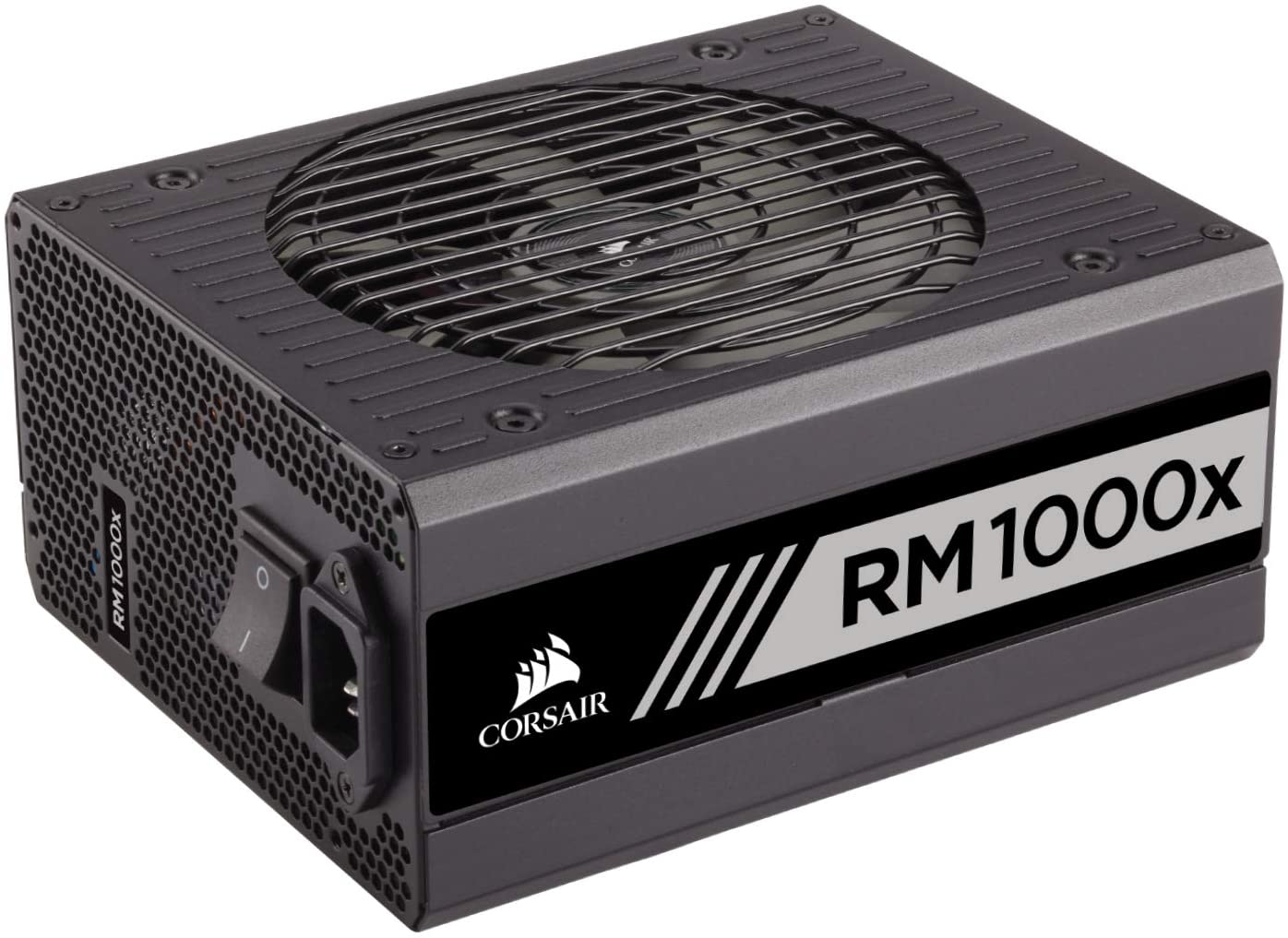 The fully modular Corsair RMX Series RM1000X is Sodapoppin's preference in matters of power and wattage regulation. Like most Corsair PSU, Sodapoppin's PSU loads and keeps its power reservoir in 100% Japanese capacitors to guarantee solid power delivery and long-term reliability.
Further, the PSU has a zero RPM fan mode that efficiently meets his power needs at virtually silent operations. This takes hum distractions out allowing him to enjoy annihilating opponents in his Dead of Daylight exploits.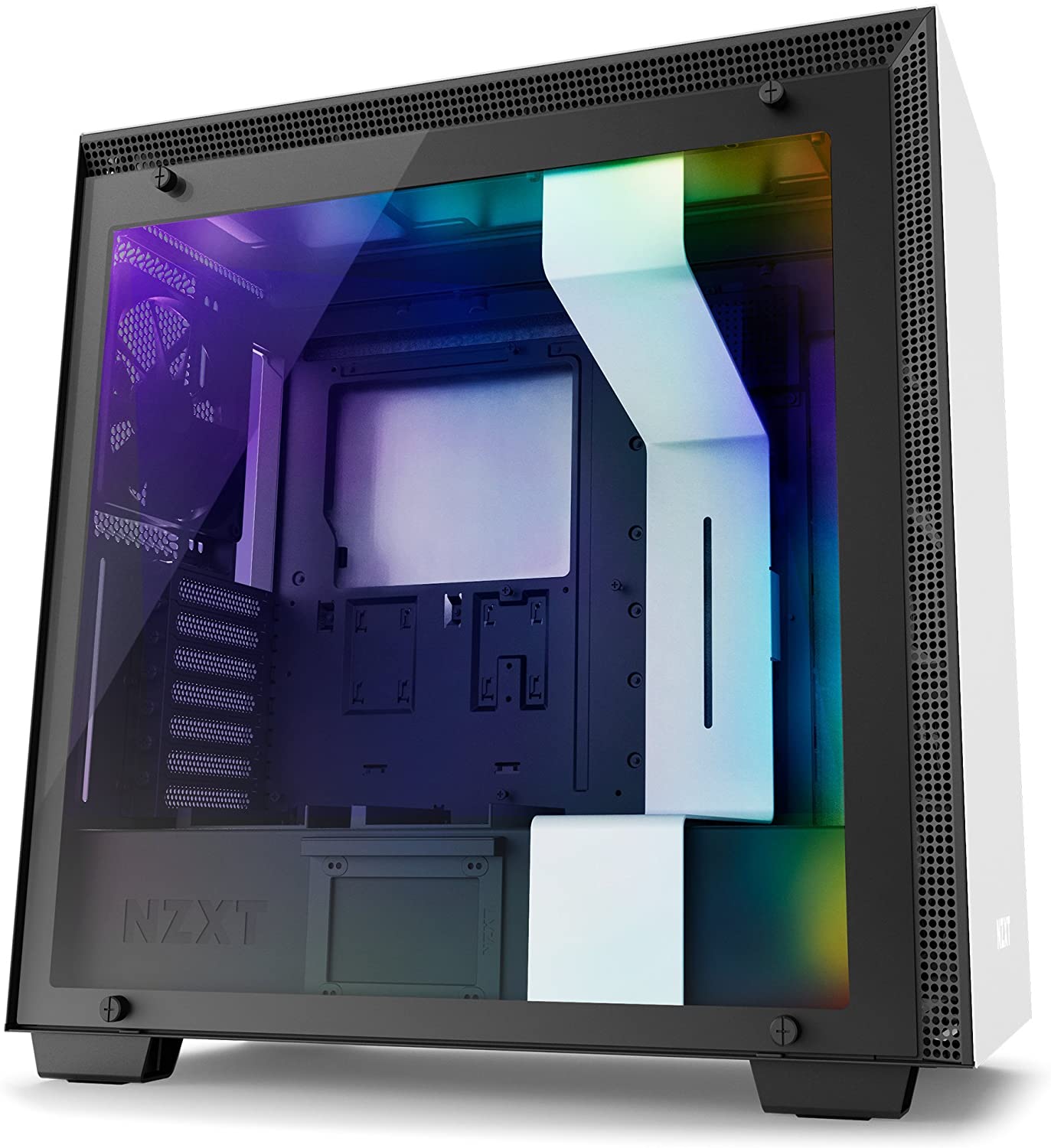 Like AuronPlay, Sodapoppin leverages the vast functionality and aesthetics of NZXT's H700i computer case. The mid-tower case has a full-tempered glass panel through which Sodapoppin can flaunt his exquisite gaming setup. Vividly illuminating this exquisite setup is a built-in digital RGB that Sodapoppin can regulate from his smart CAM software.
Protecting his delicate setup is a sleek H-series design that is all steel and an-all new pre-installed channels and straps to hold his mounts in place.
To heighten the protection even further, the case features custom loop configurations and simplified AIO options making it water-cooling ready. Other key features include compatibility with a myriad of motherboards, an adaptive noise reduction feature, and 4 Aer F120mm fans for optimal airflow.
Out of the many gamers we've written on as Pro Gamers, only countable don't use the Herman Miller line of gaming chairs. It is therefore by no coincidence that Sodapoppin counts on it for comfort in his gaming exploits.
For starters, thanks to collaborated efforts from leading therapists, pro gamers, and physicians the chair has struck a precarious balance of pressure distribution, natural alignment, and support for healthy movement in ergonomic seating.
Further, through the chair's pixelated support, the chair's backrest automatically conforms to Sodapoppin's spine and evenly distributes his weight while optimally reducing pressure to encourage movement. This in turn encourages healthy circulation so that Sodapoppin can fully focus on gaming for longer.
Other key features include versatile height, armrest, and recline options. Layers of intelligence for optimal airflow and functional technology that oozes aesthetic.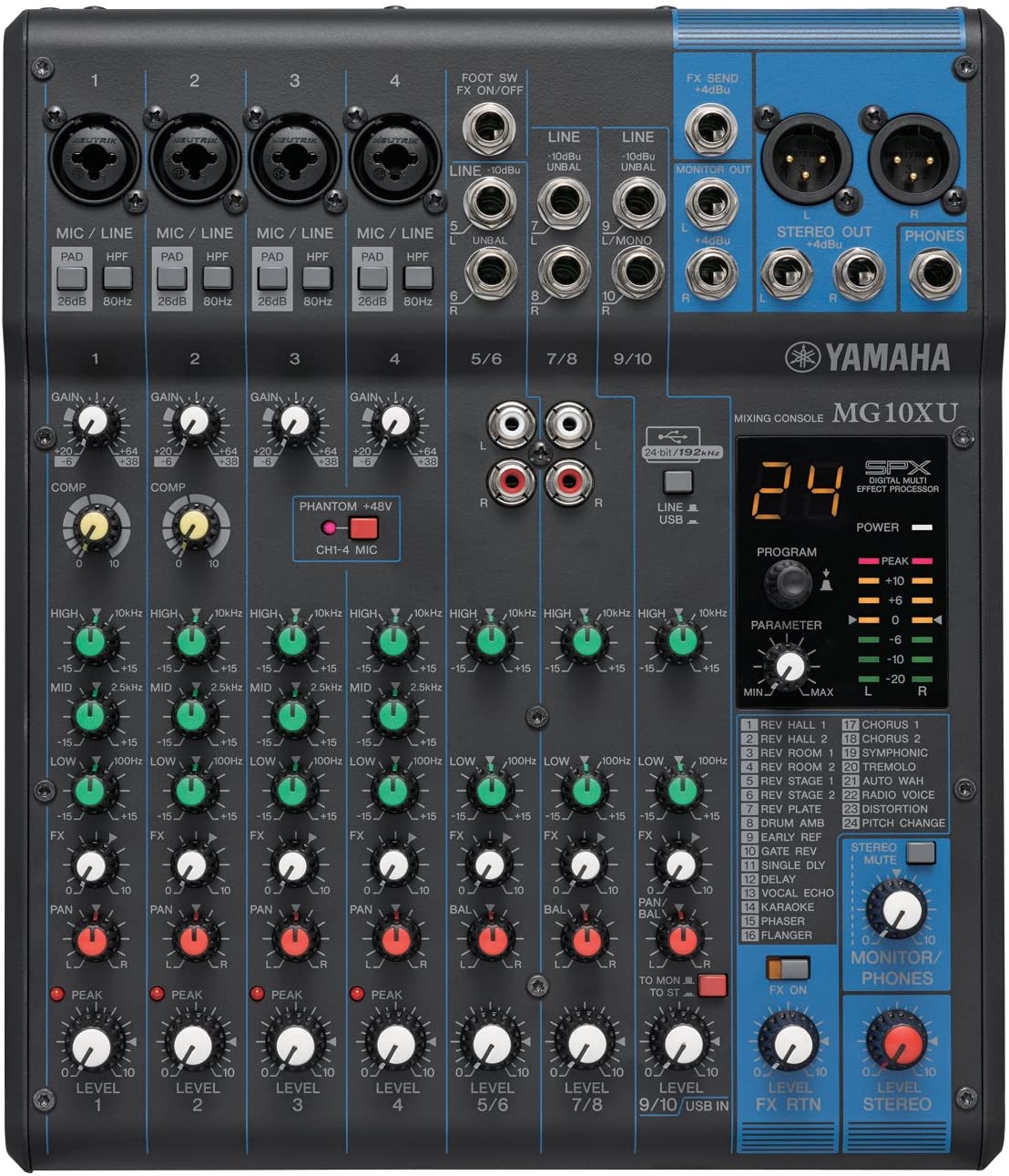 Sodapoppin leverages the incredible line-up of features and superb audio quality of Yamaha's MG10XU mixer. For starters, the mixer has 1knob compressors that allow Sodapoppin to conveniently control his voice resulting in punchier bass lines, livelier guitars, a tighter snare, and a cleaner vocal sound.
Further, the mixer has 3 band EQ and high pass filters. This means that Sodapoppin can broadcast clean audios that are free of unwanted noises. Other key features include a full metal chassis with studio-grade discrete class-A D PRE amps.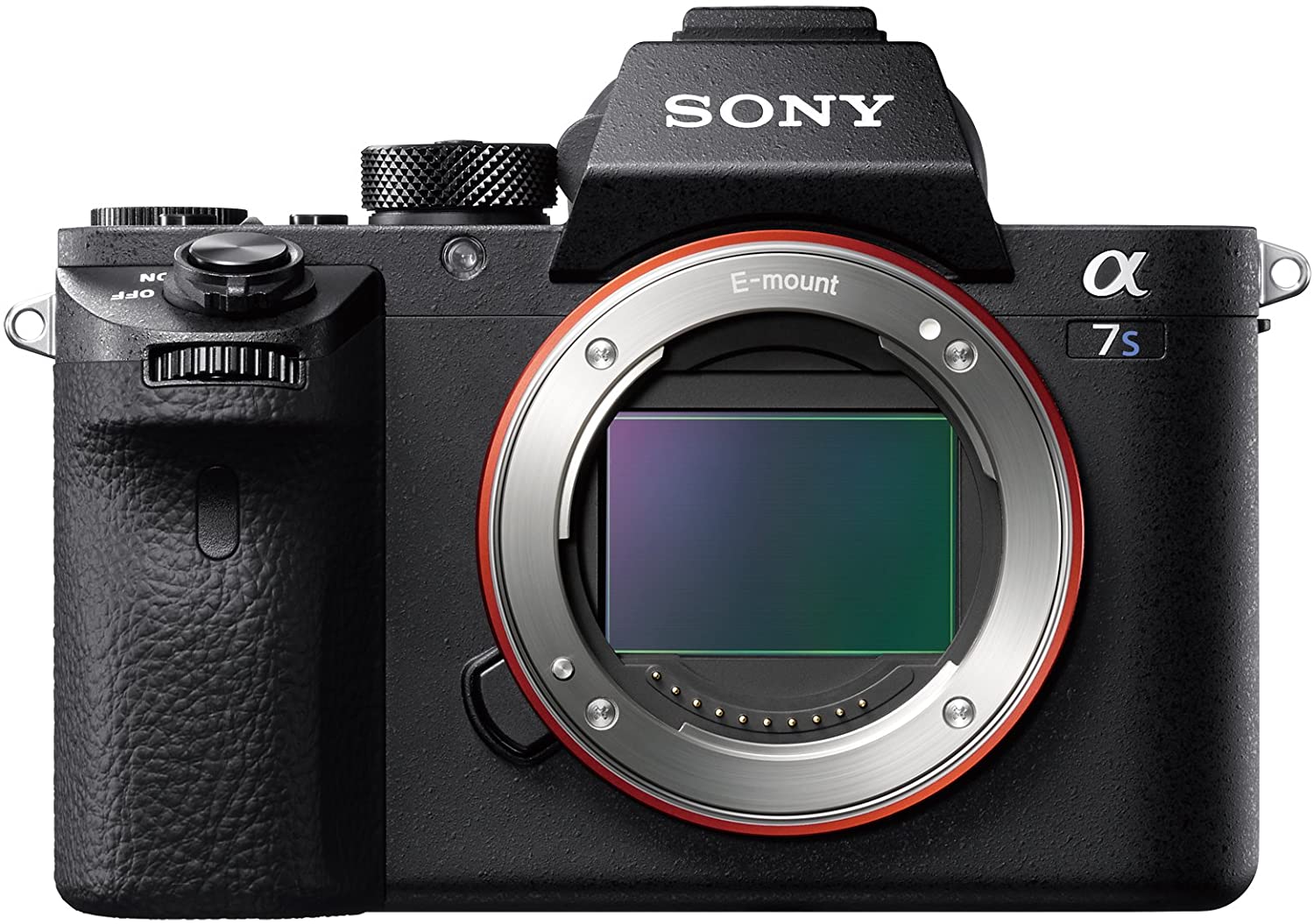 Behind Sodapoppin's exceptionally crisp clear videos is the mirrorless Sony A7s ii camera. This impressive camera comes with a 12.2MP full-frame 35mm Exmor CMOS sensor that can shoot 4K UHD up to 30fps internally and up to 120fps in 1080p.
Further, once programmed it shoots with a shutter speed range of 30 seconds to 1/8000 sec at zero noise levels. However, should Sodapoppin wish to leverage and get more utility from it when enjoying his fast-paced games like DoD, the camera can pump up to a maximum continuous shutter of 5 frames per second.
Other key features include a 5-axis image stabilization feature, a rechargeable battery, a micro USB cable, and a bionz x image processing engine.

Like Summit1g, Sodapoppin uses the sleek Corsair Vengeance. For starters, the memory sticks perfectly match Sodapoppin's motherboard MSI x299 Raider which supports DDR4 rams. Further, in tandem with his modular case, the RAM comes in a low-profile height to perfectly fit in his elegant case.
Another feature is that the RAM has a solid aluminum heatspreader to efficiently dissipate heat from each module so that Sodapoppin can consistently enjoy high clock speeds. Pair this with generous overclocking headroom and a simple one-setting installation and setup and you will see why Sodapoppin fancies it.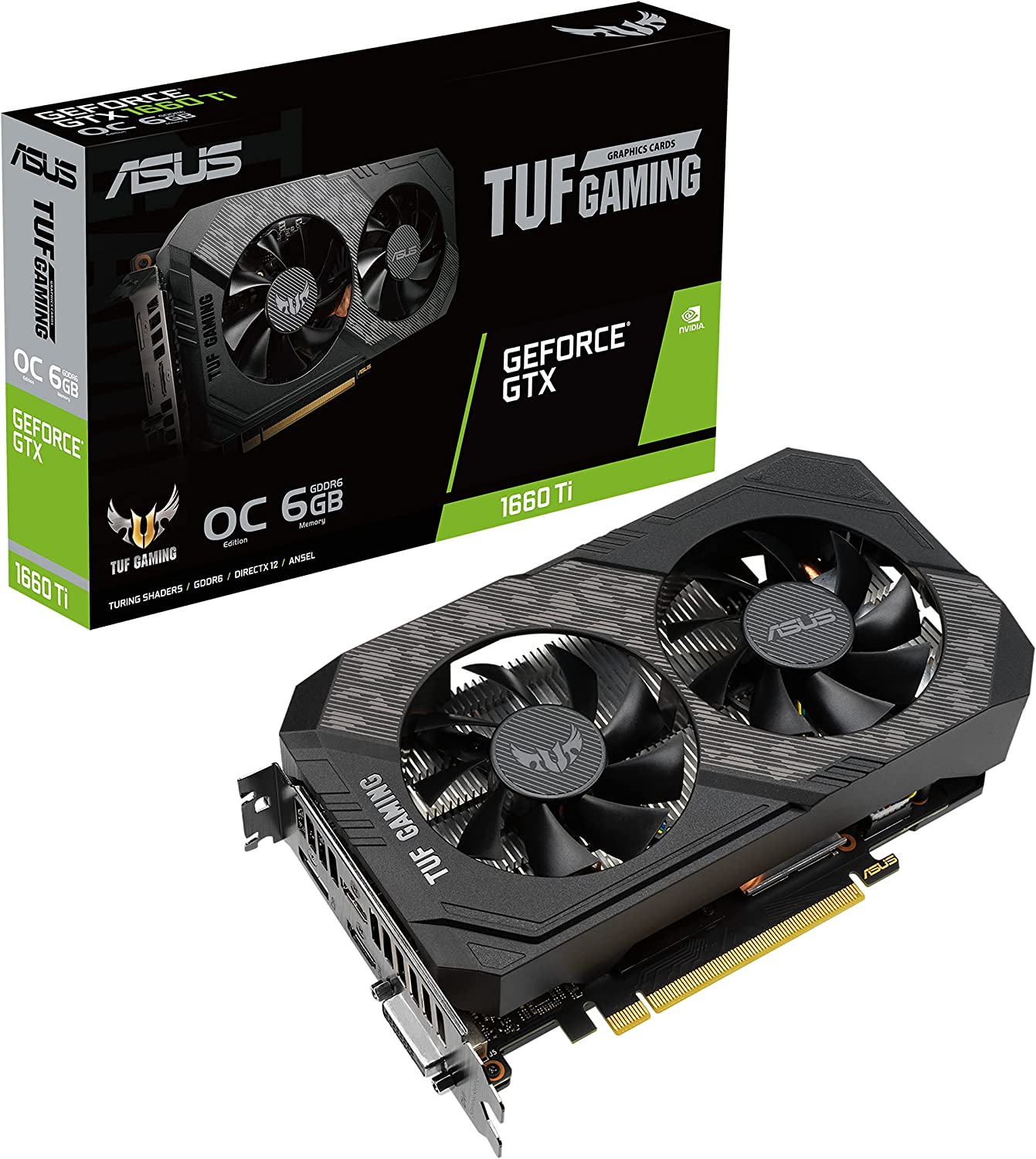 Though the GTX 1080's performance and efficiency have been surpassed by later and newer models like those used by Daequan Loco and Juansguarnizo, it still bundles some impressive bells and whistles.
For starters, it has an HDMI video output option, is powered by the breakthrough graphics performance of the award-winning NVIDIA Turing architecture, and has a dedicated hardware encoder that is optimized for Open Broadcaster Software (OBS).
Other key features include a space-grade lubricant for durability, an 1815 MHz boost clock, and continuously updated drivers to ease and optimize in-game settings.
Sodapoppin's Family
Lea May, better known as Legendary Lea, is Sodapoppin's ex-girlfriend. They dated for several years but broke up in early 2017.
Since then, legendary Lea has moved on as she now has a lovely little girl and partner.
Even so, it's understandable why she and Sodapoppin were in a relationship – they had so much in common.
For instance, they are both variety streamers, and World of Warcraft is one of their favorite titles.
As of writing, Sodapoppin's dating life is a mystery.
Sodapoppin's Net Worth and Career Earnings
As of writing, Sodapoppin's net worth is $9M, earned through the following ways.
Twitch
This platform is Sodapoppin's top revenue stream. Did you know he was ranked as the 43rd best-paid Twitch streamer last year?
According to the purported data breach, Sodapoppin made $1,461,302.14 from August 2019 to October 2021. He was just below GRONKH on this coveted list. Within this period, he made more than tons of other streamers on our Pro Gamers Age series, such as Ninja, Dakotaz, ImperialHal, and Juansguarnizo.
However, many more brought in a larger sum within the same period, including xQc, AuronPlay, MOONMOON, Lirik, Loltyler1, Pestily, and DrLupo.
YouTube
Sodapoppin's main YouTube channel has amassed 433,531,701 views. We presume around 80% of them are monetized, meaning he's received a large amount in YouTube payouts.
The specific sum Sodapoppin makes on YouTube monthly is currently unpublished. Typically, most content creators make between $2 and $5 per 1,000 views (monetized). But several variables come into play when determining the exact amount, including ad blockers.
Esports Companies
As you might already know, Sodapoppin owned Northern Gaming and is now NRG Esports' co-owner. This could have enabled him to bring in a vast sum, explaining his high net worth today.
Tournament Earnings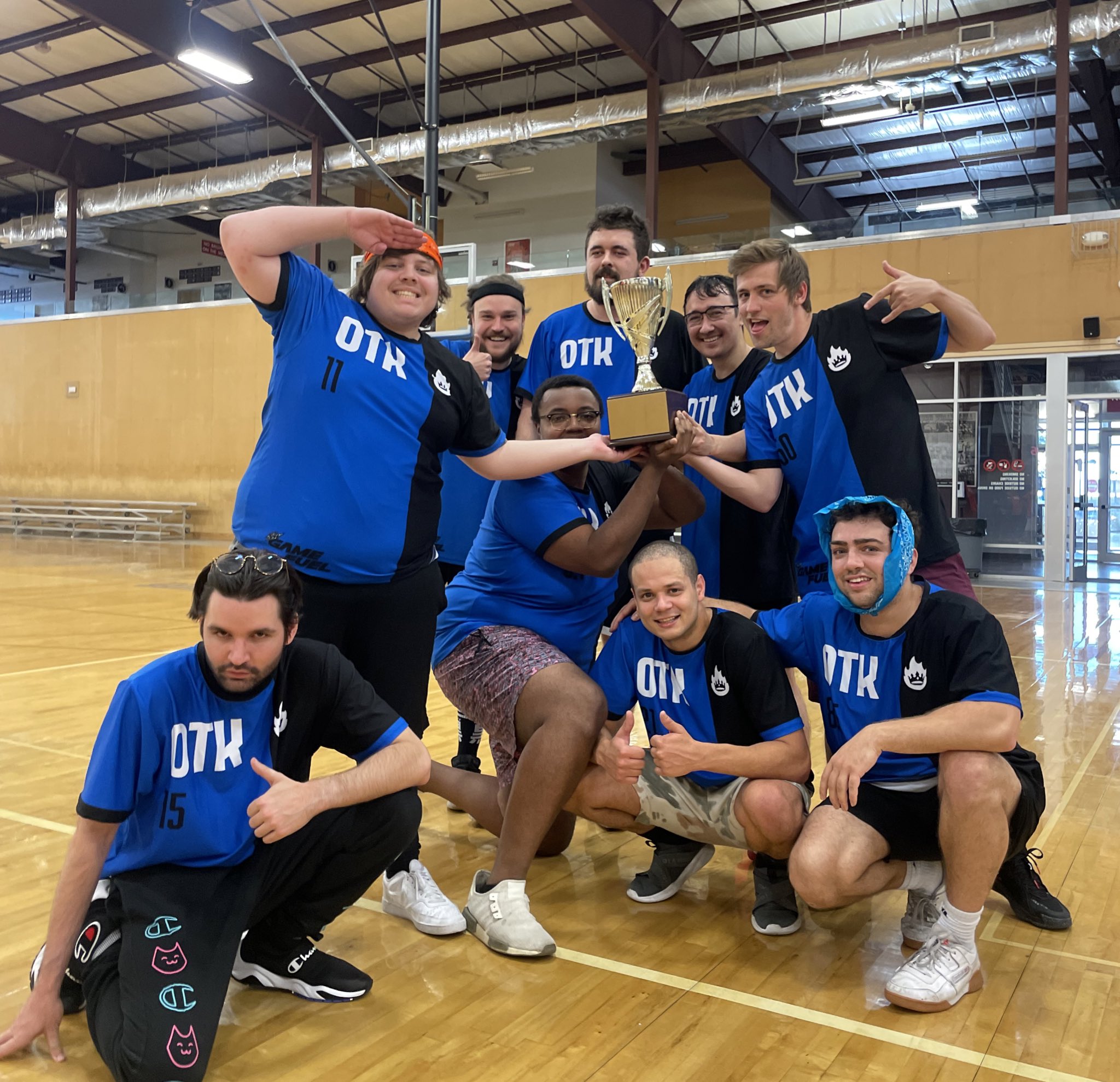 In 2019, Sodapoppin participated in the Twitch Rivals: Dead By Daylight Showdown and emerged the winner, bringing in $1,300.00. This is the highest sum he's ever earned through competitive play since he hasn't played in other gaming tournaments.
Partnerships
Earlier in his career, Sodapoppin partnered with several gambling brands, including BetOnline.ag. These deals could have earned him a decent amount, although he's never mentioned their worth.
Merch Sales
Besides video gaming and content creation, Sodapoppin has also ventured into business to boost his monthly income. His merch store at teespring.com provides t-shirts, drinkware, plushies, towels, and hoodies.
Sodapoppin's Retirement and Post Professional
According to our extensive research on Sodapoppin, he doesn't plan to stop streaming or playing video games soon. We'll update you as soon as info regarding his retirement plans arrives at our desk. Until then, watch out for his streams and YouTube content – he's still doing his best to deliver the quality entertainment you crave!
Sodapoppin's Merch
It's pretty easy to find Sodapoppin's merch; all you have to do is visit his merch store. Check out some of the products up for sale as of this writing: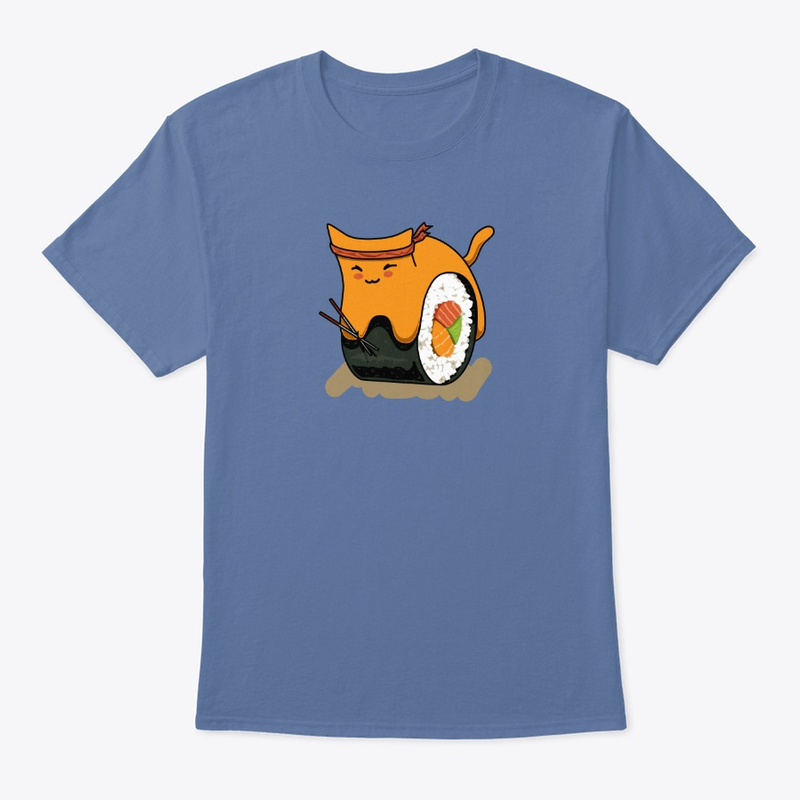 Made from a durable 100% cotton fabric, the Sushi Cat classic t-shirt is designed for both genders. It comes in a broad range of widely preferred colors, such as pink, navy, black, white, heather grey, sky blue, and red. Even more convenient, it comes in many sizes ranging from small to 5XL.
Here's another lasting tee you can purchase. It's available in 15+ colors, and your pick determines the material you get. For instance, sport grey t-shirts boast a 90% cotton/10% poly blend, while solid-colored tees come with 100% cotton. Finding your fit should be a breeze with the small – 5XL size range.
Consider this fashionable, warm crewneck sweatshirt, which comes in black, blue, heather grey, red, and green. It's made from a cotton-poly blend, rendering it conveniently breathable, wrinkle-free, and highly comfortable.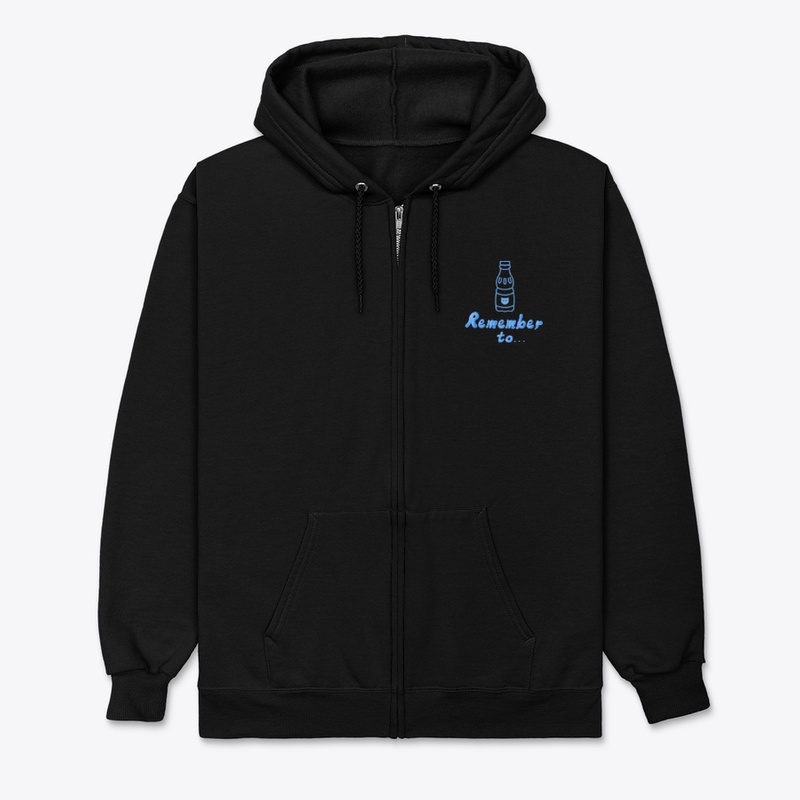 Get this stylish zip-up hoodie with a soft, durable cotton-poly fabric. Your pool of color options includes black, navy, blue, red, and heather. You also have multiple choices for size, so you can't miss your fit. You may also like this hoodie's other features, including the front pockets, dyed-to-match drawcord, and beautiful printed graphic print.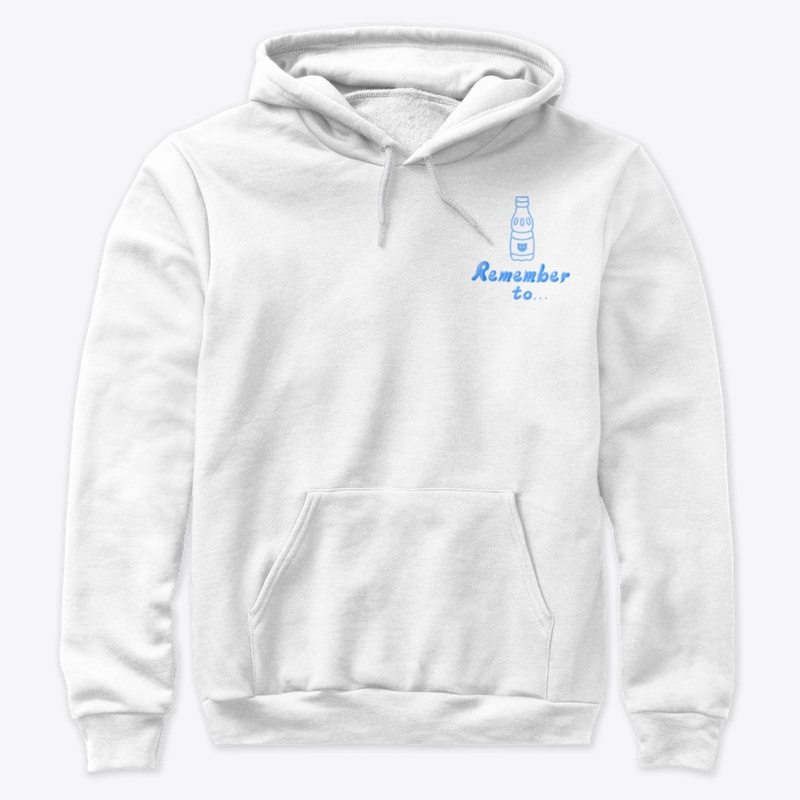 This unisex pullover hoodie is stunning, thanks to its lovely white color. Its 80% cotton-20% poly fabric guarantees comfort and durability. In addition, it has a handy kangaroo pocket and matching drawcord.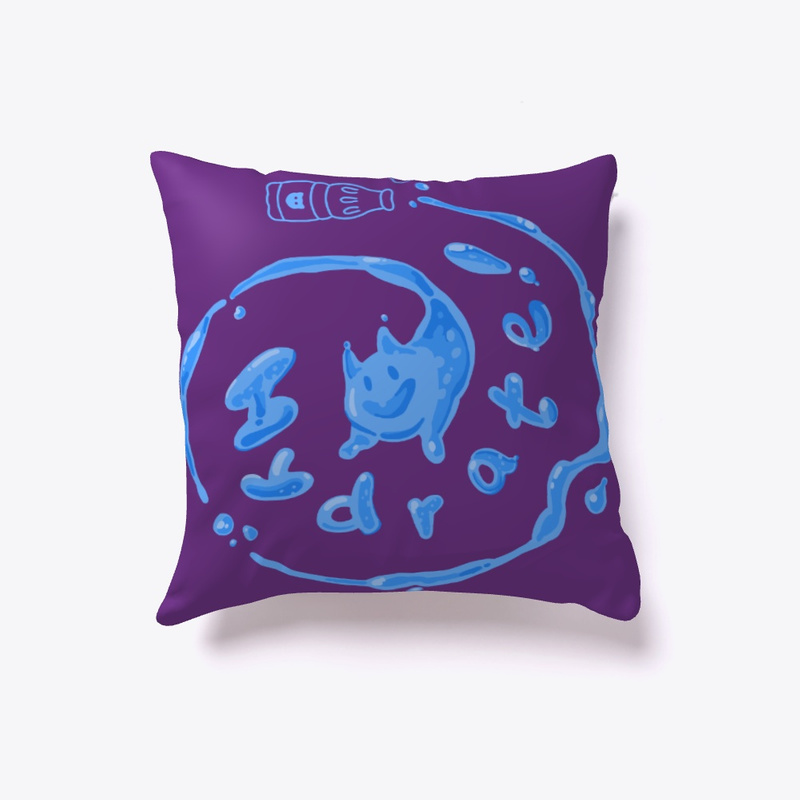 Consider the decorative pillow with a soft, durable polyester insert, a machine-washable cover, and a concealed zipper. You can order yours in any of these three sizes – 16" x 16", 18" x 18", and 20" x 20". When it comes to color, you have 20+ options, including baby pink, yellow, orange, purple, blue, navy, white, black, grey, and green.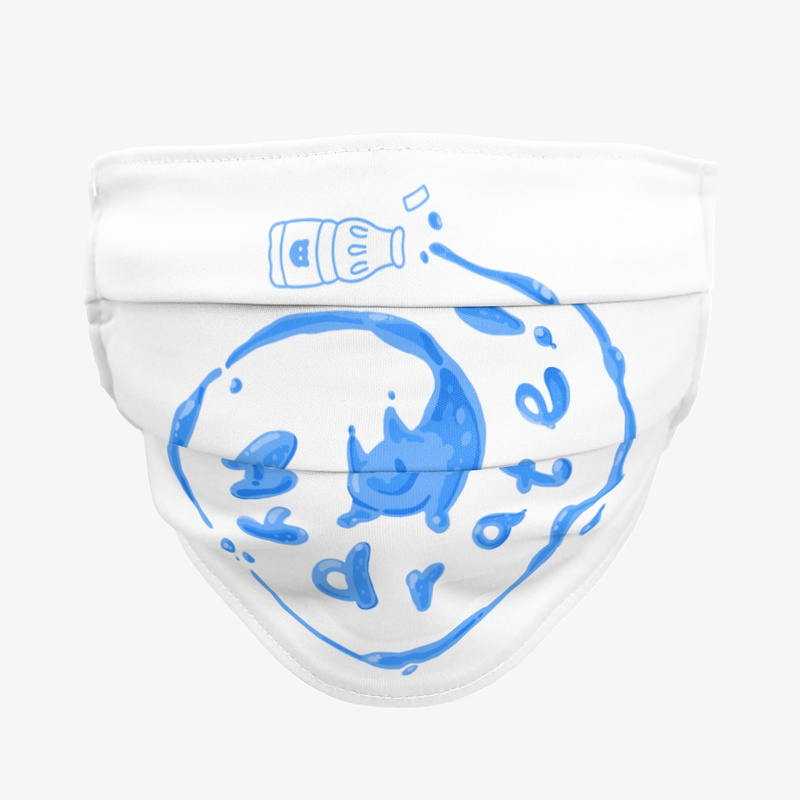 If you're looking for a fancy non-medical face mask, check out this one. It ideally offers full nose and mouth coverage. Besides, it has 6-inch elastic ear loops to maximize your comfort. You'll be pleased to know it's available in eight colors, including white, red, black, and navy.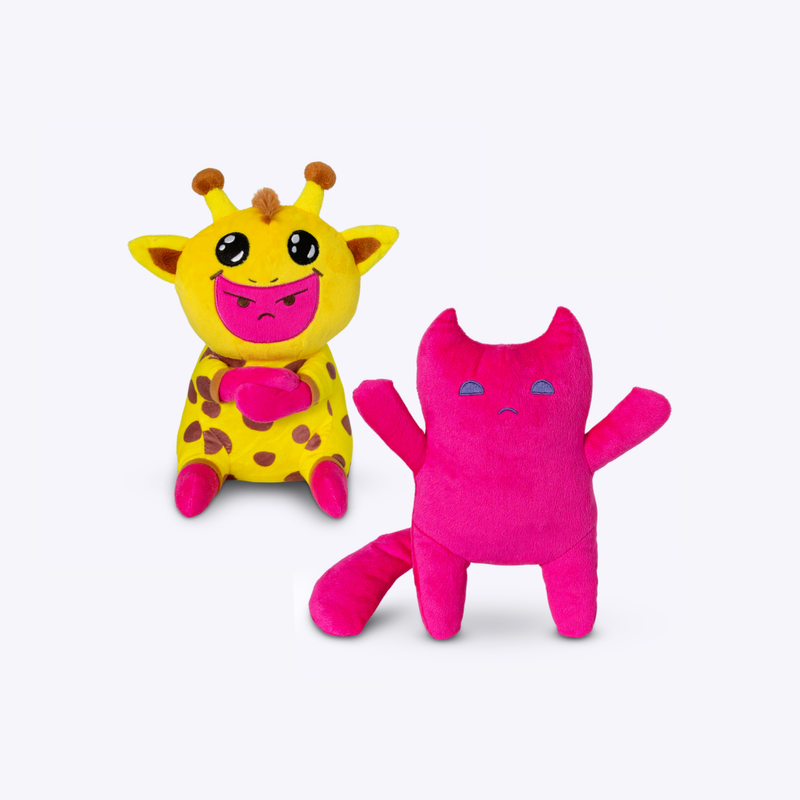 Consider Sodapoppin's cat bundle with a beautiful giraffe and pink cat plushies. Their soft exteriors leverage durable cotton fabric, while their stuffing is made from a poly/cotton blend. Both faces are embroidered to enhance their visual appeal.
Looking to add to your drinkware? Get this 16-oz pint glass made from transparent glass material. It's decorated with an attractive wrap-around print. And maintaining it is pretty easy since you only need to hand wash it.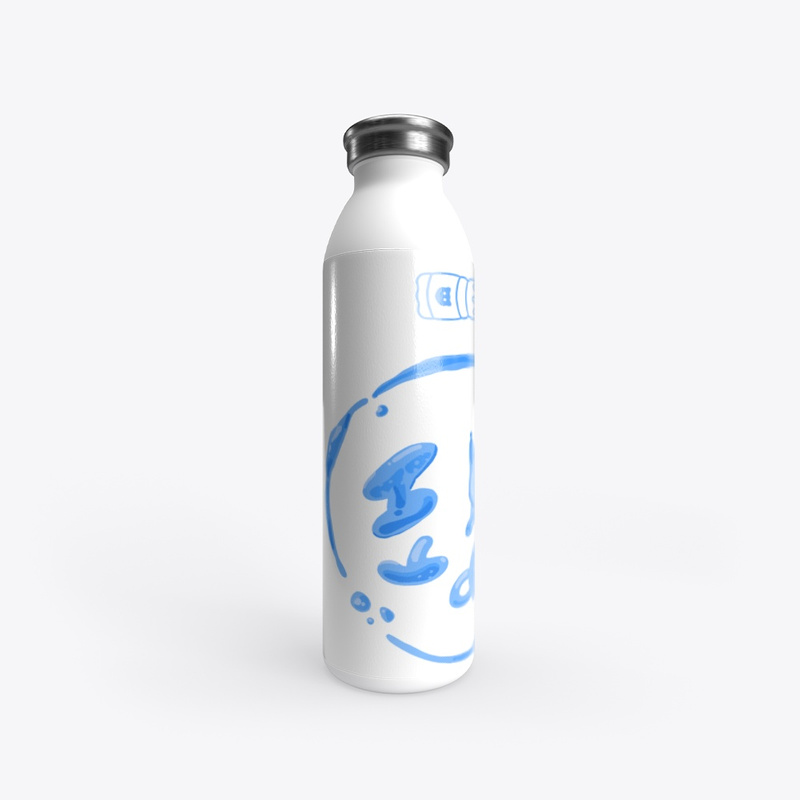 Here's a durable white stainless-steel bottle designed to hold 20oz. It comes with a vacuum seal and a double wall, enabling your beverage to maintain its temperature all day. There's also a silver screw cap to prevent spillage.
Frequently Asked Questions about Sodapoppin
Question: Does Sodapoppin live with Nmplol?
Answer: Yes. Sodapoppin resides with Nick "Nmplol" Polom and his girlfriend, Malena.
Question: Is D-Kane Sodapoppin's brother?
Answer: Yes. Famous American rapper D-Kane and Sodapoppin are brothers.
Question: What's the name of Sodapoppin's cat?
Answer: Sodapoppin's cat is named Finn.
Question: Which college did Sodapoppin attend?
Answer: Sodapoppin hasn't yet mentioned the college he went to.
Question: Was Sodapoppin on Xfire?
Answer: Yes. Sodapoppin streamed his gaming and comedic content on Xfire before he joined Twitch.
Recommended Reads:
Research Citations