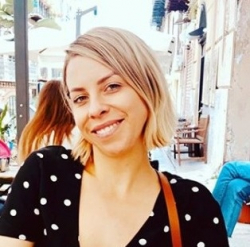 Latest posts by Jodie Chiffey
(see all)
El Rubius is a Spanish-Norwegian Twitch streamer, video game player, YouTuber, social media sensation, entrepreneur, and actor.
Most people know him for his simple, thrilling and unique gameplays and vlogs. Besides, his authentic sketch comics, challenges, and tours have won the favor of countless content consumers.
Rubius' amazing sense of humor is impossible to dismiss, not to mention his unrelenting drive to overcome language barriers and entertain people from all over the world.
His focus on delivering quality content has transformed him into an industry legend shaping a better future for younger talents. For more on this talented gamer read on, but first his biofacts;
Rubius' Bio Facts
| | |
| --- | --- |
| Real Name | Rubén Doblas Gundersen |
| Birthdate | February 13, 1990 |
| Birthplace | Mijas, Málaga. |
| Nickname | El Rubius, elrubiusOMG |
| Height | 6 ft. 1 inch |
| Nationality | Spanish-Norwegian |
| Zodiac Signs | Aquarius |
| Siblings | Rubius has two brothers and one sister |
| Children | El Rubius has no kids |
| Girlfriend | Irina Isasia |
| Games Played | Fortnite, Apex Legends, Minecraft, Chess |
| Net Worth | $7.5 million |
| Social Media | Twitter: @Rubiu5, Twitch: Rubius, YouTube: elrubiusOMG, Rubius Z, Instagram: elrubiuswtf |
| Awards | Rubius bagged the Play Awards' YouTuber of the Year Award in 2016 |
| Last Updated | February 2022 |
Rubius' Birthplace and Early Life
Rubius was born in Mijas (Málaga), Spain, on February 13, 1990, to a Spanish father and Norwegian mother, Bente.
Rubius' parents divorced when he was three, prompting his mother to relocate to Bergen, where she partnered with a Spanish man called "Héctor."
But Rubius didn't stay there for long. Soon after, he returned to Madrid for his primary and secondary school education.
After Rubius finished high school, he bagged an internship, and upon its completion, he worked at a supermarket for a while. Later on, he went to the Arteneo School (Madrid) to study 3D modeling and animation, which has been handy in creating his comics.
Rubius has a little sister on his mom's side and two younger brothers on his dad's side. His relationship with his siblings is unknown since he doesn't talk much about them.
El Rubius' best friend is Miguel Angel, whom he's known since he was only 16. These two content creators hit it off as soon as they met, and their bond has only grown stronger over the years.
How Did Rubius' Get Started Gaming?
Rubius developed an interest in playing video games when he was still a young boy. Super Nintendo was the first console he got his hands on. He has admitted that it played a huge role in developing his penchant for gaming and geek culture.
Miguel Angel motivated Rubius to create his first YouTube channel to upload his vlogs and gameplays. These two buddies have also collaborated often to create content for their fans.
This massively enlarged his fan base and motivated him to work harder. Sooner rather than later, he started publishing comic books whose main characters were inspired by video games.
Recognition
Rubius' unparalleled talent and contribution to the gaming and content creation world hasn't gone unnoticed. In 2016, he won the YouTuber of the Year award at the Play Awards.
The same year also saw Time magazine refer to him as an "online conqueror," listing him as one of the "next-generation leaders" set to change the world.
In 2018, Rubius held a live Fortnite broadcast that attracted over a million viewers, breaking Ninja's (proceed to Ninja aka Tyler Blevins bio)and singer Drake's record.
Four years later, in 2022, Rubius was nominated for the Streamer of the Year Award at the ESLAND Awards.
Rubius' Videos
If you want to watch Rubius talk about some of his biggest dreams, check out this video uploaded by MIP markets. He explains his Virtual Hero animated television series, which he had always wanted to work on for a long time. It's also inspiring how his team desires to tap into local Spanish talent and reach a global audience.
Most Rubius fans have always longed to see where he lives. This video gives us a brief tour of his previous house a few years ago. His love for gaming characters is evident. We also deduce that this gaming content creator is pretty simple, and he is fond of cats since he owns several.
Rubius' Gaming Setup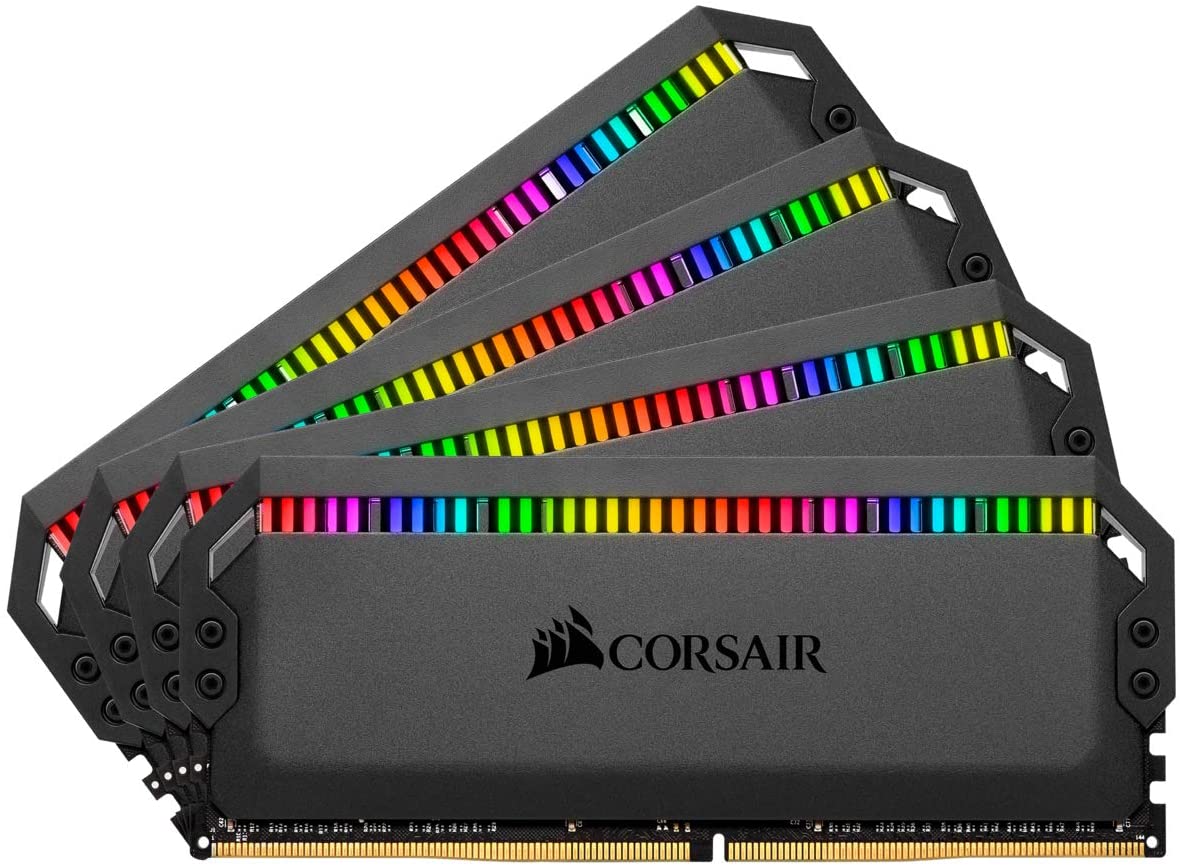 Rubius uses Corsair's iconic 64GB Dominator Platinum Ram. The DDR4 memory features superior aluminum construction that is designed to offer an optimal gaming experience to pro gamers.
The Ram is powered by Corsair's high-frequency memory chips that work to seamlessly allow it to overclock. But this is bound to generate loads of heat that can fry your motherboards. This is why it comes with a patented DHX cooling technology that continuously absorbs and dissipates heat generated.
The Ram also comes with Corsair's iCUE software that gives Rubius near-limitless RGB lightning customizations options, which is in line with his varying gaming scenes and needs. Other than this, the software works around the clock to provide real-time frequency and temperature readings for all iCUE compatible products…
For compatibility, it also comes with the versatile Intel XMP 2.0 that makes it to be compatible with virtually all the latest gaming motherboards.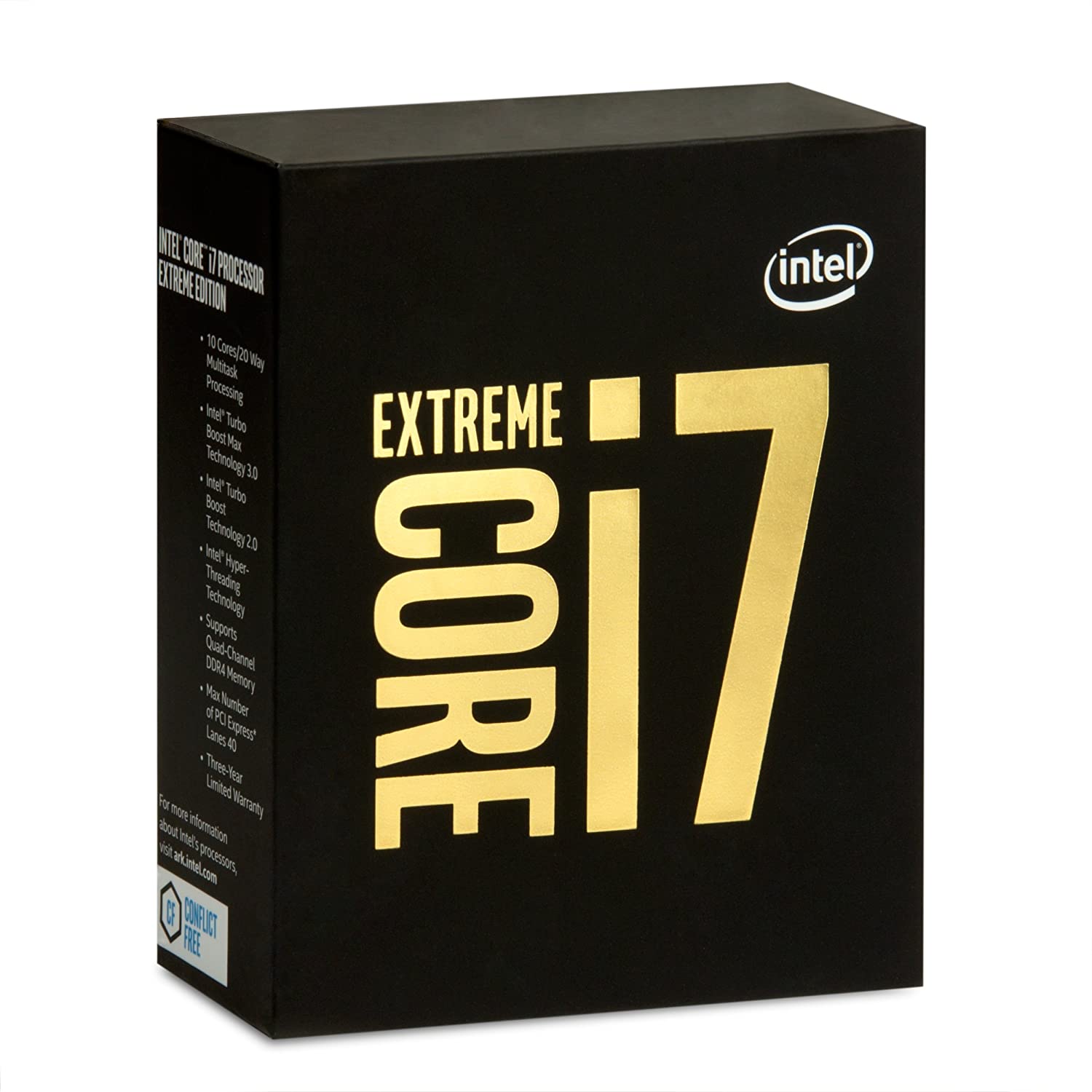 Intel i7 6950X may not necessarily rank as a high-end gaming CPU. But it pretty much is capable of running an impressive number of commonly streamed games including Fortnite, League of Legends, and Minecraft. This makes it pretty much more than capable of handling Rubius's Fortnite needs.
The CPU boasts a 3.0 GHz clock speed allowing it rapidly retrieve and execute any gaming instructions given. With this clock speed, 10 cores, and 20 threads, Rubius can comfortably sprint from aggressors, pursue enemies, or even floor opponents in combat with his gaming prowess.
The CPU has 4 channels of DDR4 which makes it compatible with his Corsair Platinum Dominator Ram that comes in 4 memory sticks.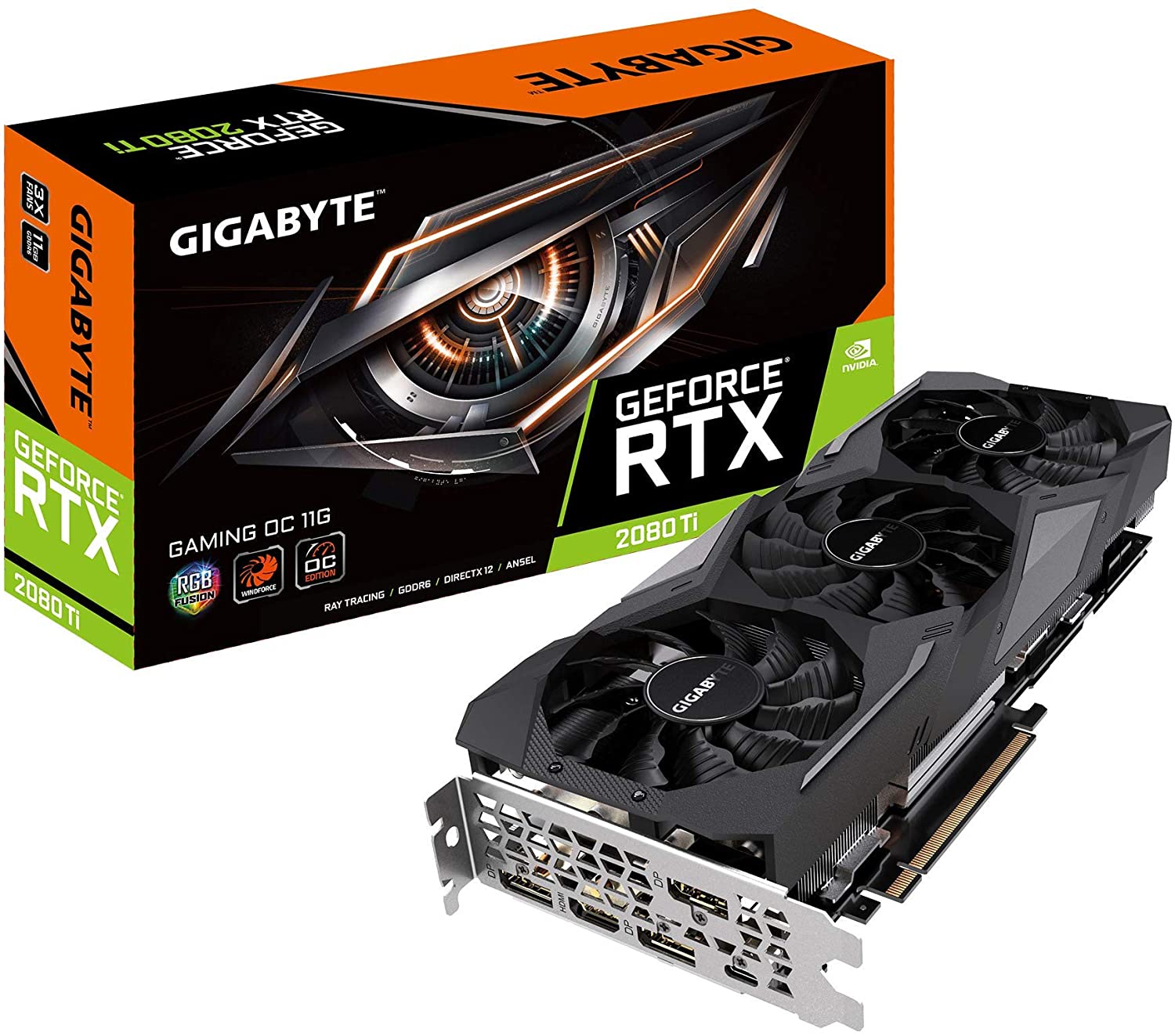 The convenience that comes with high frame rates and low lags cannot be overstated in gaming. This is why Rubius and Stable Ronaldo (skip to Stable Ronaldo's bio) use the 2020 European Hardware Awards winner RTX 2080 ti. The graphics card gives up to 6X better performance compared to previous-generation cards.
This is thanks to its NVIDIA Turing powering technology. Another superb feature of this technology is the superior performance it brings that allows for real-time tracing and AI in gaming for an overall better gaming experience.
The graphics card also boasts a DirectX 12 and 4K capability affords Rubius lifelike gaming in an amazing pixel picture quality. Other than this, it also has Axial-tech Fans that aid in cooling as well as render it dust resistant.
Other features include a 1650 MHZ core clock speed, 11GB 352-bit GDDR6.1 x HDMI, and a Digital max resolution of 7680×4320 @60Hz.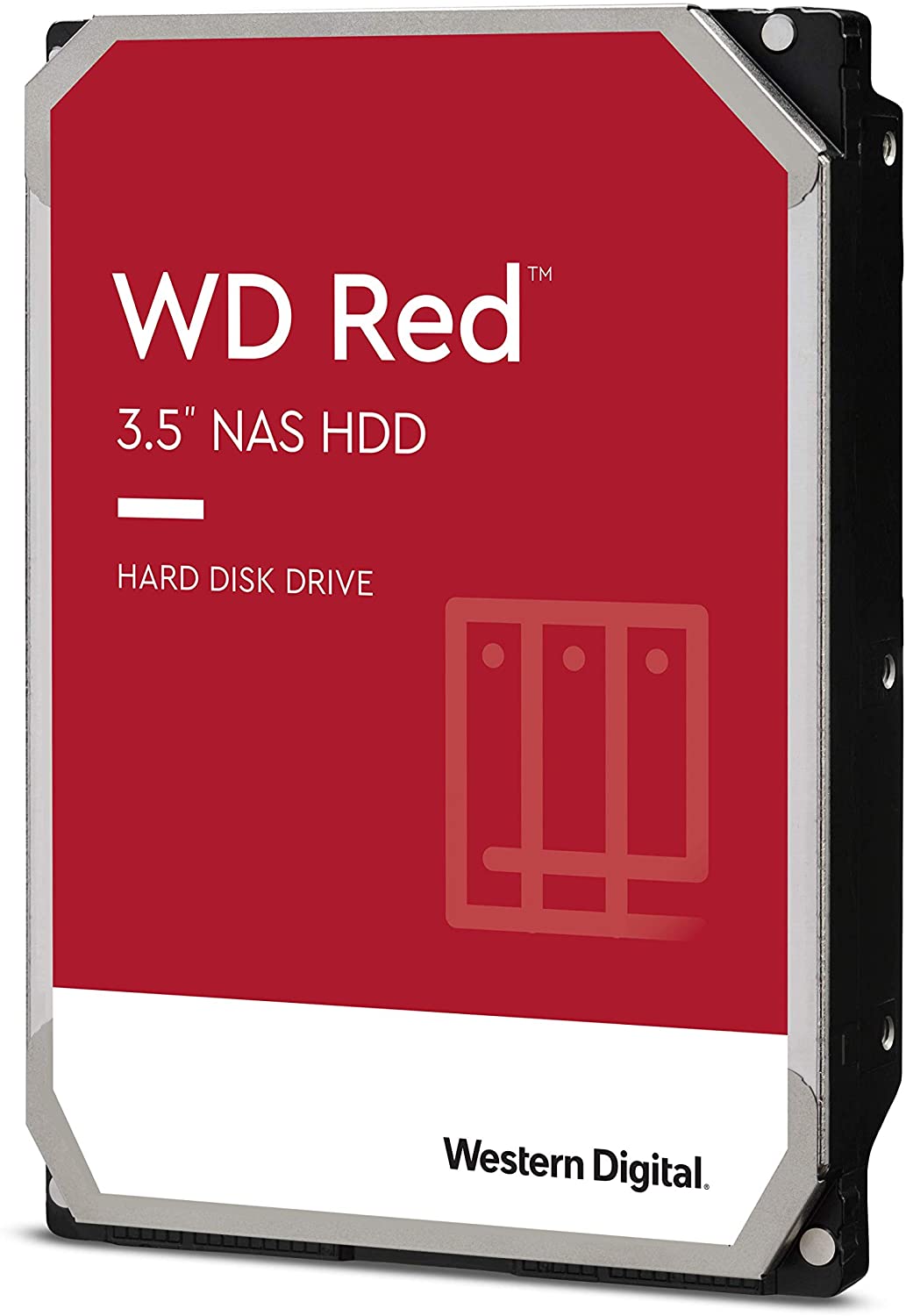 Western Digital are frontline producers of hard drives that come in handy for home and office purposes that can include sharing, streaming, backing up, and organizing digital files. One such drive is the massive WD 6TB currently ticking in Rubius' PC.
Though the hard drive doesn't rank well on reliability as compared to their arch competitors Toshiba and Seagate, they do boast of above-average read and write speeds. The hard drive has NASware firmware for compatibility, NAS systems for optimal background operations, and supports up to 180 TB/yr workload rate.
Unlike LegendaryLea (checkout LegendaryLea's bio) who uses the CORSAIR AXi Series, Rubius uses the Corsair RM 1000X. Additionally, the power supply is fully modular allowing Rubius to conveniently connect select system cables that he needs.
The power supply's fan utilizes custom engineered rotors and magnetic levitation bearing to suppress excessive noise production, perform optimally and guarantee superior reliability.
To instantly kick in in case of power outages, the power supply supports modern standby mode. With this mode, it can instantaneously snap out of slumber ensuring almost zero lapses in case of outages when streaming.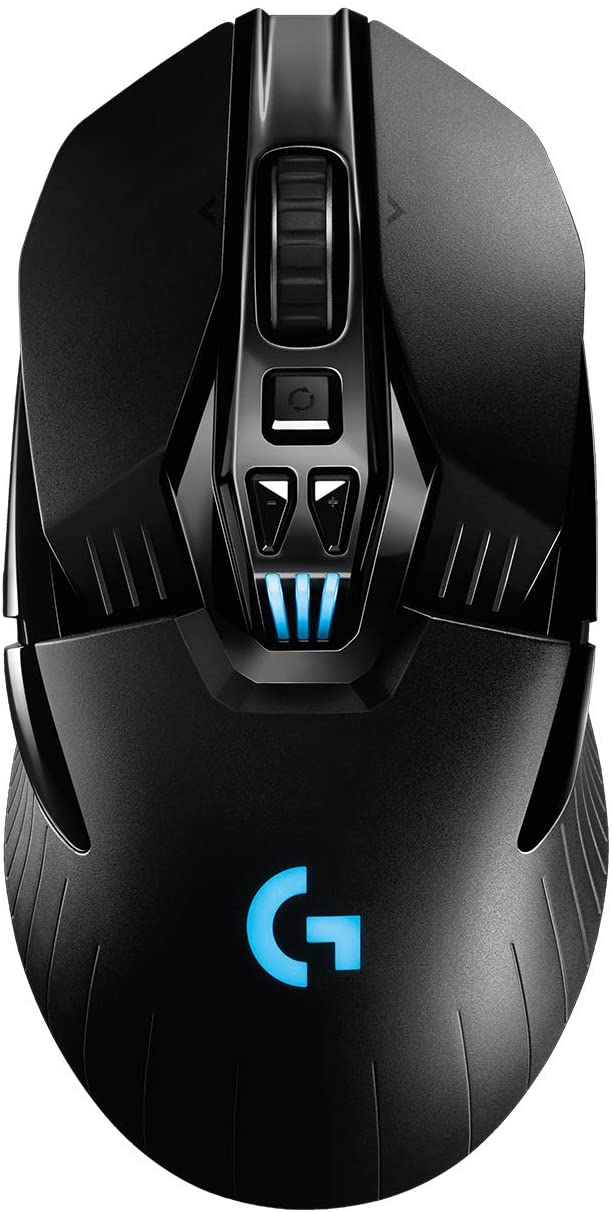 The premier Logitech G903 is Rubius' choice of the mouse. The ambidextrous flagship mouse has over 11 buttons that can be programmed with different Fortnite settings.
The mouse has a Hero 25K sensor that guarantees the most advanced tracking, better sensitivity, smoothing, filtering, and acceleration.
It is powered by a rechargeable battery that offers 6X more power efficiency as compared to previous mouse generations, meaning more uninterrupted gaming hours.
The wireless mouse is capable of wireless charging either while in the heat of the game or when idle.
Other features include a 1ms response rate, lightweight, and ultimate responsiveness and reliability. These are but some of the features eSports professionals find value in their gaming activities.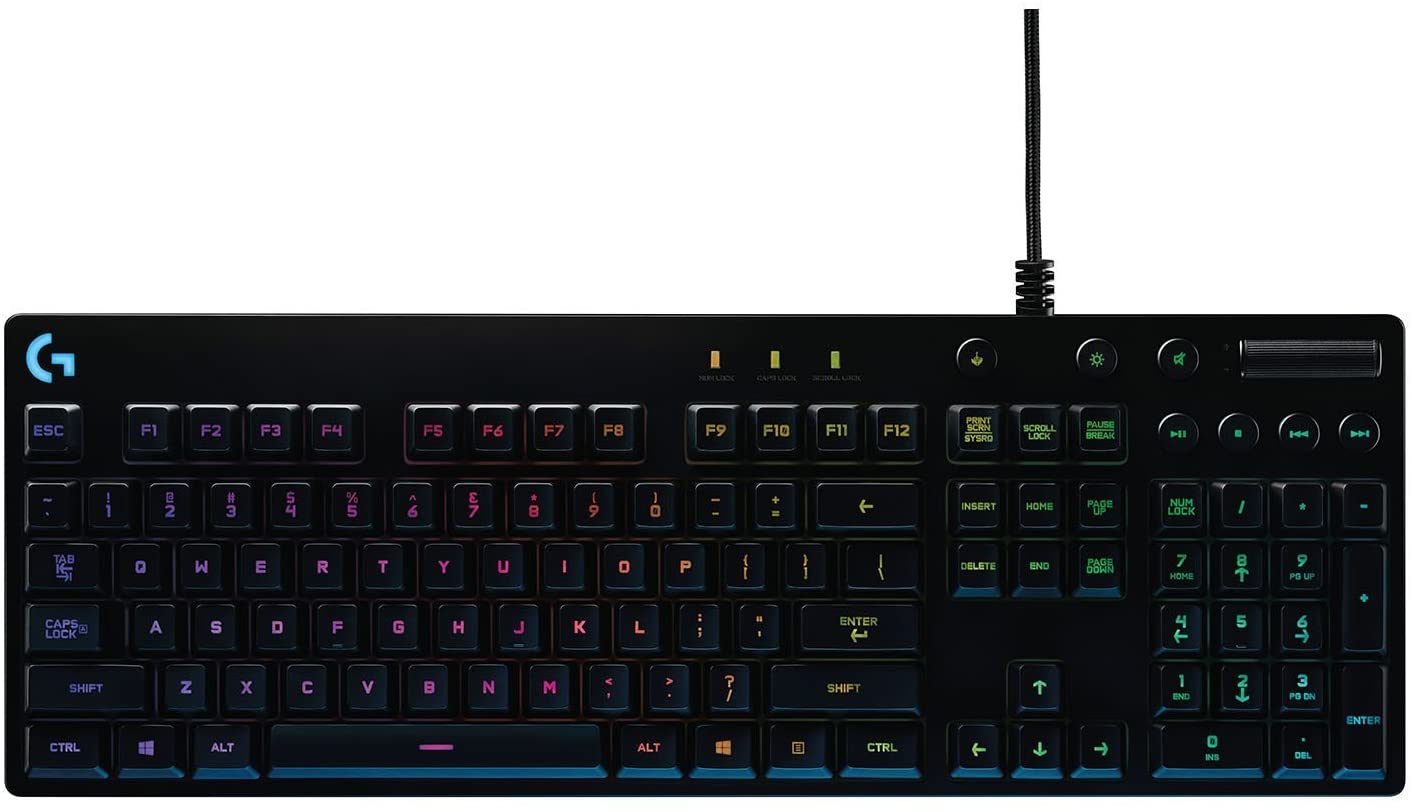 The Logitech G810 is a performance-driven mechanical keyboard that is optimized for gaming. The keyboard features Logitech's G industry-leading technology; the Romer G mechanical switches that render it both ultra-first and ultra-durable.
The precise engineering technology that goes into designing it makes the keyboard one of the most powerful tools in any gamer's arsenal. In addition, the keyboard has one of the most diverse spectrum of advanced RGB lighting that allows up to 16.8 million color personalization per key.
Other than this, it also comes with software that is preloaded with over 300 top-rated gaming profiles, making profile selection a button away. Other features include the 26 Roll-over key that allows for multi-key input for multiple weapons or combat moves launch and easy to access media control keys.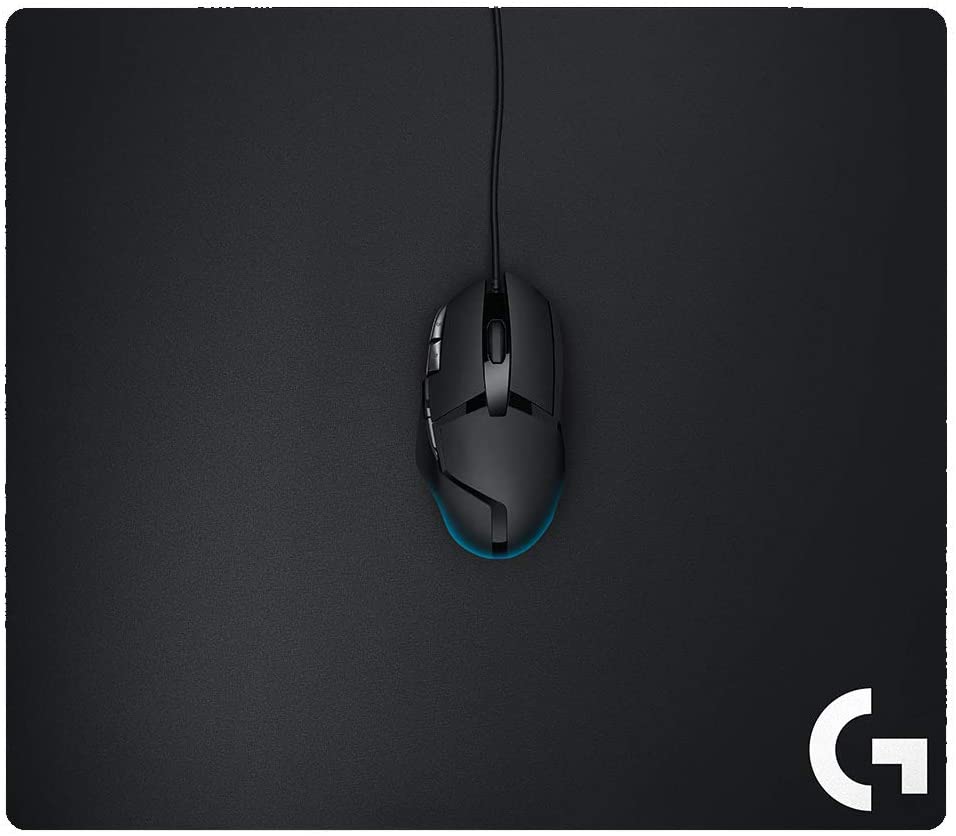 The Logitech G640 mouse is designed to overcome inconsistent imagery translations, bunching up common t clothing, and resistance that characterizes rough surfaces.
The solutions to these problems have been carefully built into the pad making it one of the most preferred by gamers in the league of Rubuis. It features a moderate friction surface that mildly resists movement made by sudden starts or stoppage commonplace in Fortnite and other low DPI games.
Its consistent surface texture accurately and appropriately allows the sensor to accurately translate cursor movements, for an overall better gaming experience. The flexible rubber surface prevents bunching up giving Rubuis the much-needed precision and accuracy.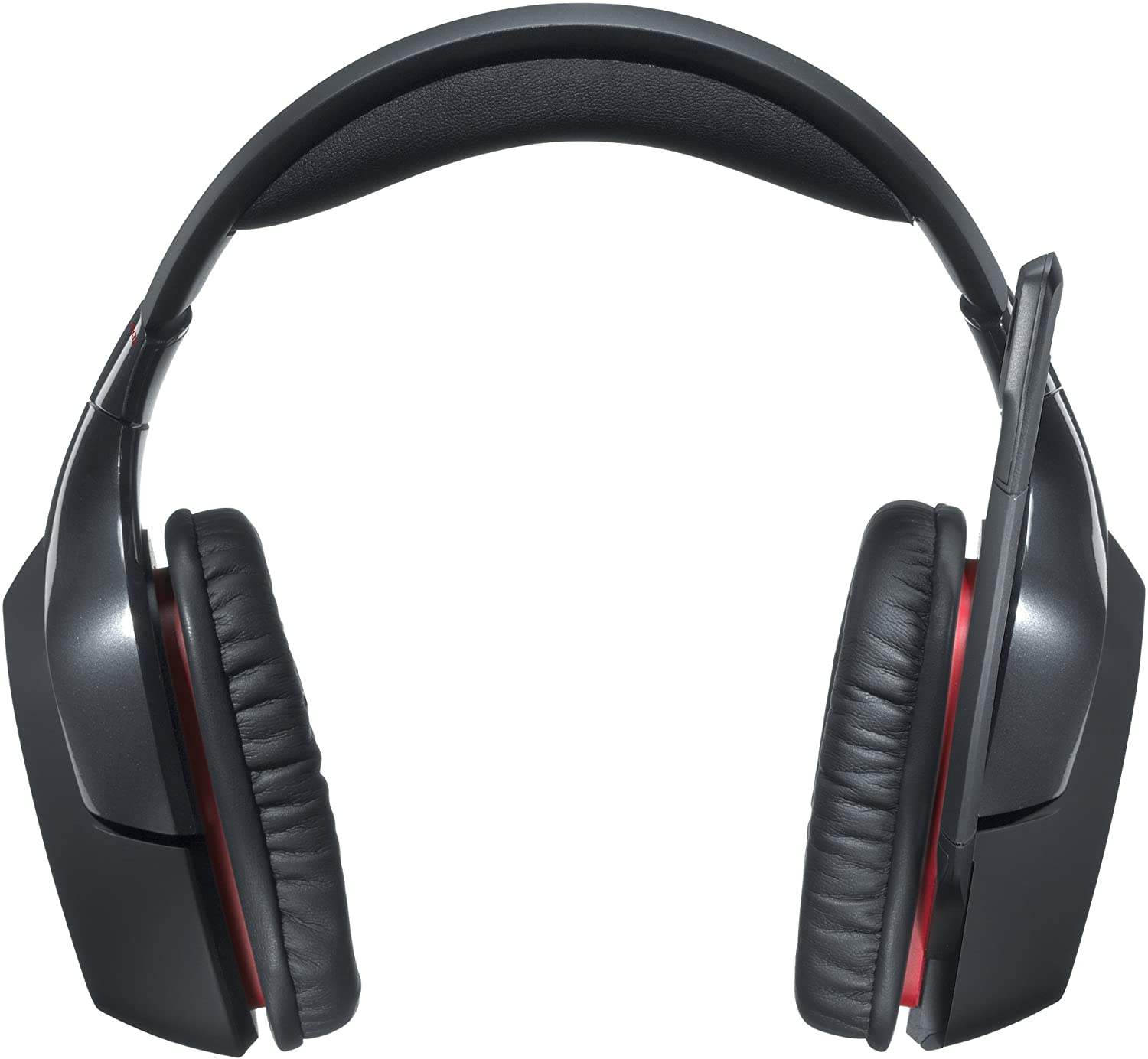 The Logitech G930 is a gaming headset that has features that are now a norm or standard in gaming headsets. It features a unidirectional rotatable microphone that is attached to the ear cup, a volume adjustment knob, programmable buttons, and a rechargeable 10-hour long battery.
The headset also comes with a USB docking station for the USB dongle and an adjustable headband.
It has a frequency response of 20Hz-20KHz, a 40ft audio wireless range, and an impendence of 32 Ohms.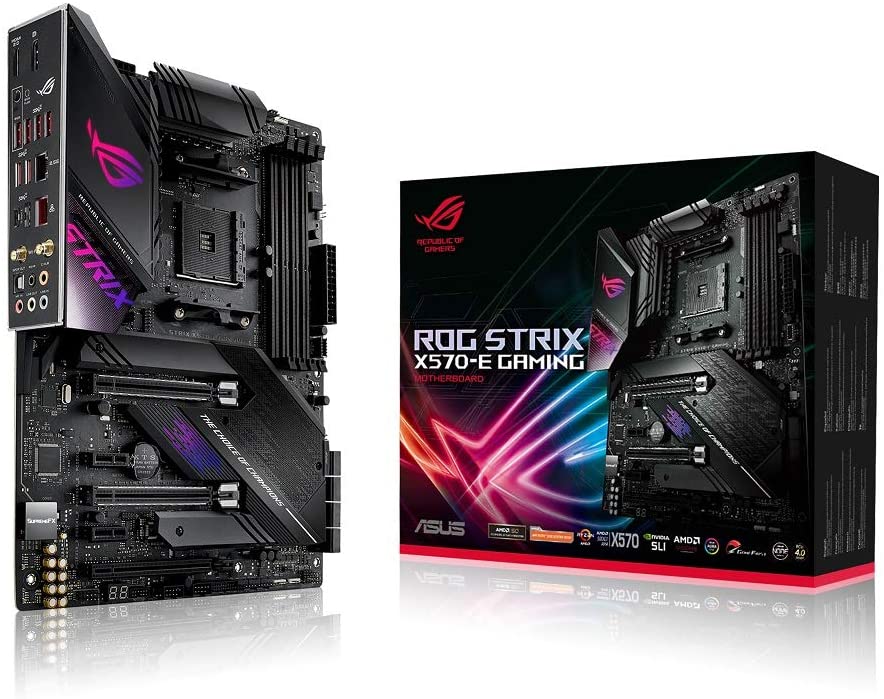 The ASUS ROG Strix X570-E is a brilliant e-gaming motherboard designed to offer gamers utmost functionality with near-limitless aesthetic expressions.
Other than this, it has been hailed as having the best UEFI BIOS interface that is ingeniously optimized for overclocking when running AMD Ryzen processors. The motherboard's overly extensive cooling system works around the clock to keep the PC running efficiently over long hours without overheating.
Other key features include 5-way optimization, dual M.2 heatsink, aura sync RGB lighting, and access to next-generation connectivity with integrated WI-FI 6.
He also has the premier ASUS Rampage V edition 10 that has been touted as the next best thing a gamer can have in his arsenal. The motherboard has some of the most innovative gaming capabilities including impressive overclocking speed, best gaming connectivity, audio, lighting, and networking.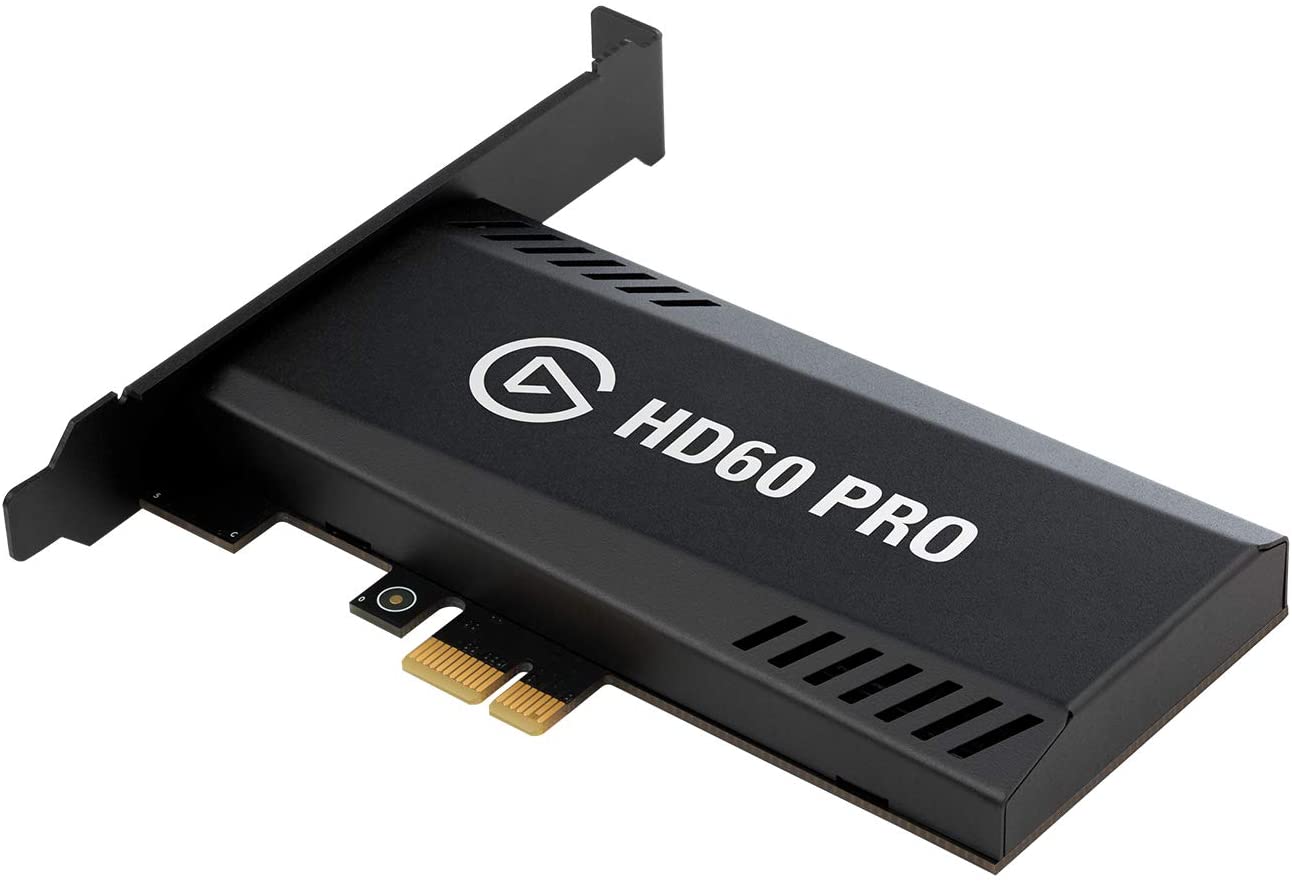 The Elgato HD 60 Pro is a state-of-the-art capture card that is designed to convey an uninterrupted and superior streaming experience with low latency, unbeatable crystal clear 4k resolution at60 fps, and much more.
Rubius' Gaming Microphone: Shure SM7B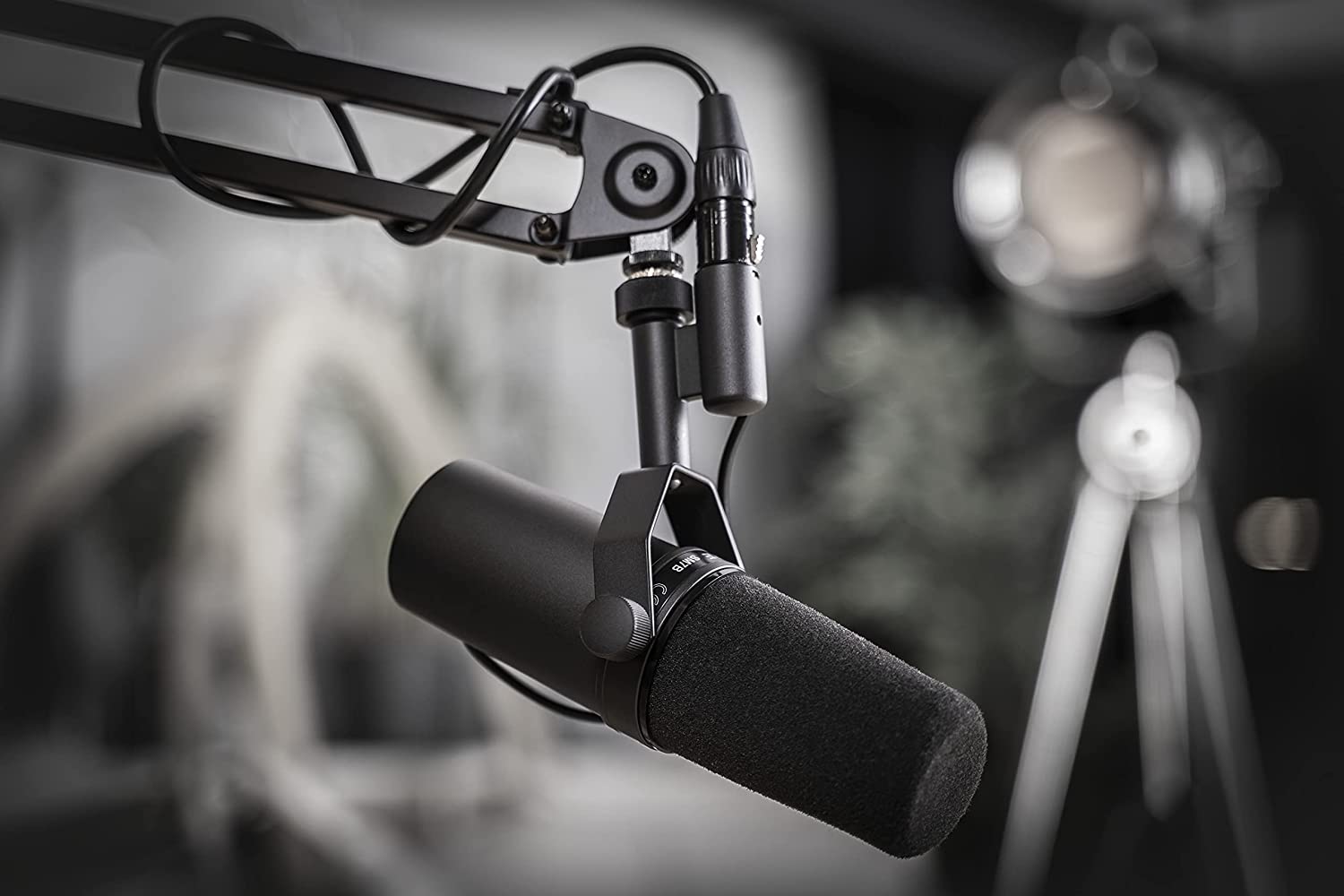 The Shure SM7B has a legendary history that can be traced to users like the late timeless hip hop singer Michael Jackson. The microphone has a flat, wide-range frequency response ideal for speech, gaming, and music.
Rubius' Gaming Chair: DXRacer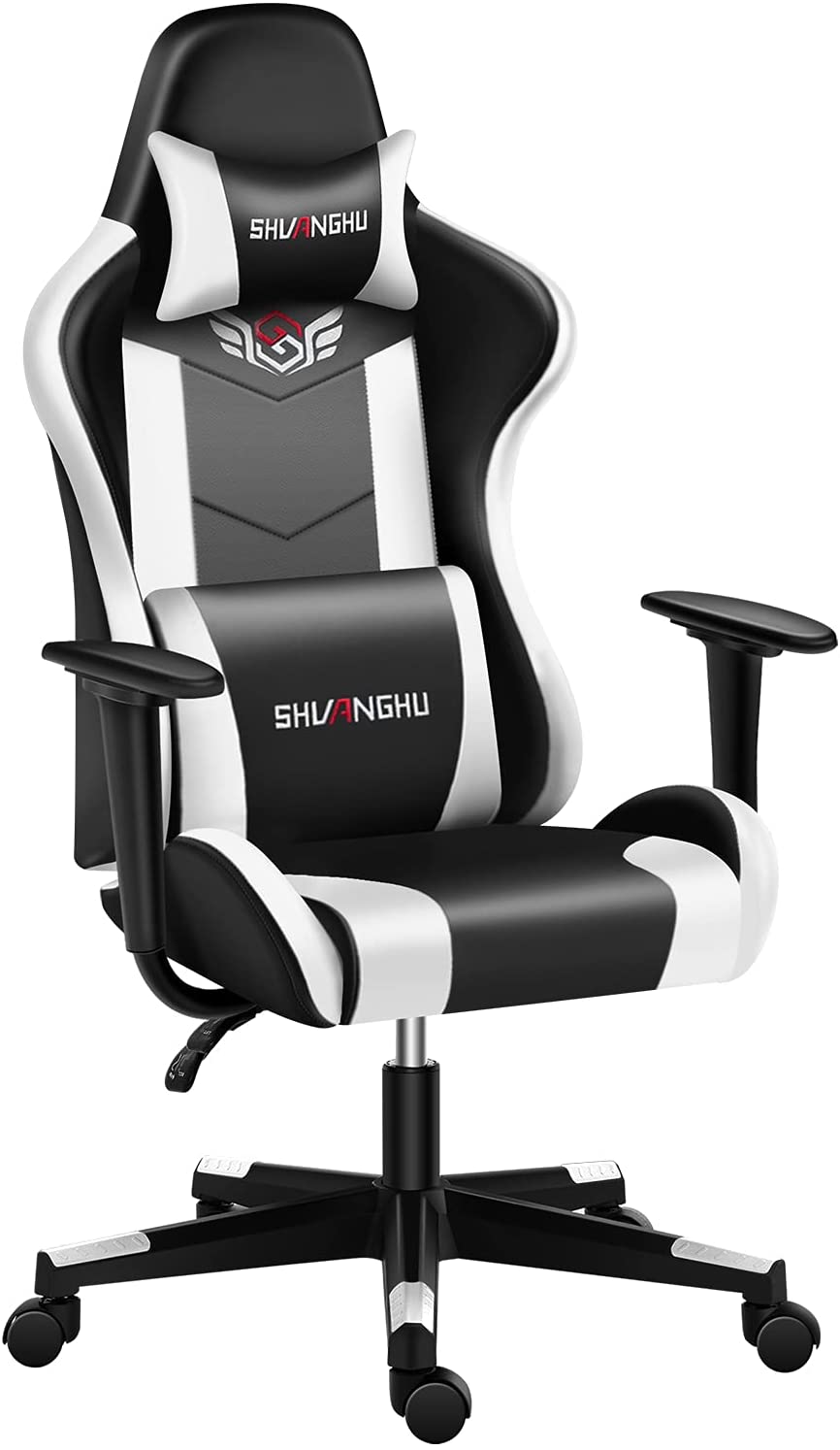 Rubius' gaming choice of gaming chair is the DXRacer. The chair is recline-able, has a headrest and lumbar supports, and is made from resilient and durable materials. It is compact, ergonomic, comfortable, and durable.
Rubius Valorant Mouse Settings
| | |
| --- | --- |
| eDPI | Default |
| DPI | 400 |
| Polling Rate | 1000Hz |
| Mouse Sensitivity | Default |
| Windows Sensitivity | 6 |
| Scope Sensitivity | 1 |
Rubius Valorant KeyBind Settings
| | |
| --- | --- |
| Walk | L-Shift |
| Crouch | L-Ctrl |
| Jump | Wheel Down |
| Use Object | F |
| Color | Default |
| Inner Lines | Default |
| Outlines | Default |
| Outer Lines | Default |
| Center Dot | Default |
| Use/Equip Ability 1 | Q |
| Use/Equip Ability 2 | E |
| Use/Equip Ability 3 | C |
| Use/Equip Ability Ultimate | X |
| Equip Primary Weapon | 1 |
| Equip Secondary Weapon | 2 |
| Use/Equip Meles Weapon | 3 |
| Equip Spike | 4 |
| Movement/ Firing Error | Default |
Rubius Valorant Video Settings
| | |
| --- | --- |
| Display Rate | Fullscreen |
| Resolution | 1920×1080 |
| Frame Rate Limit | Unlocked |
| Material Quality | Default |
| Texture Quality | Default |
| Detail Quality | Default |
| UI Quality | Default |
| Vignette | Off |
| V-Sync | Off |
| Anti Aliasing | Default |
| Anisotropic Filtering | Default |
| Gun Visuals | Default |
| Improve Clarity | Default |
| Distortion | Default |
| Shadows | Default |
Rubius Family
Rubius has been dating Spanish model and social media personality Irina Isasia since 2016.
Irina Isasia has worked with some of the most famous brands in the fashion world and has been featured in Vogue, Glamour, and Mirage magazine.
She attended the School of Design in Madrid, where she studied video & art direction and graphic design.
Although Rubius doesn't particularly enjoy talking about his personal life, he has divulged some details about his love life. He met Irina Isasia in 2017, and they took to each other almost immediately after realizing they both delighted in gaming.
Rubius revealed that he and Irina Isasia play video games together. At one point, she even beat him in Call of Duty, which only intensified his feelings for her.
These lovebirds enjoy traveling together whenever their busy schedules let them.
At first, Rubius and Irina Isasia refrained from sharing pictures of each other on social media or attending events together. But this changed in 2021 when this gamer showed up at an event with his girlfriend.
Today, it's also pretty easy to spot adorable pics of Rubius and Isasia on his Instagram.
Rubius' Net Worth and Career Earnings
As of 2021, Rubius had a net worth of $7.5 million. Let's give you a comprehensive breakdown of some of his income streams and career earnings below.
Twitch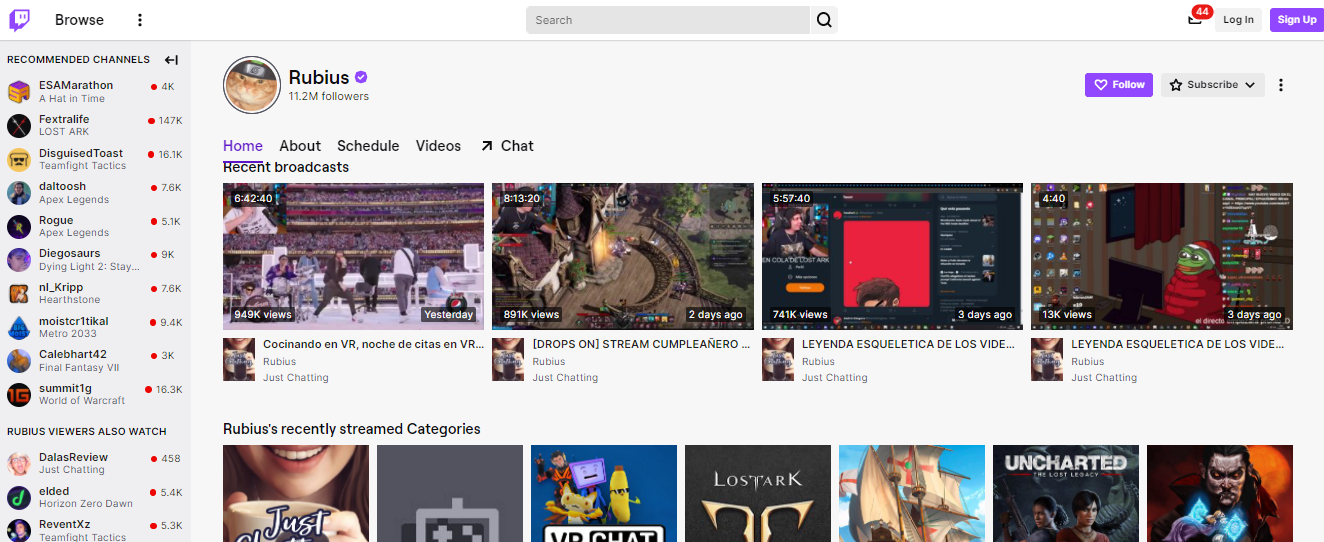 As of this writing, Rubius' Twitch channel with 11.1M followers is the third most followed one globally. He's right below Raúl Álvarez Genes (AuronPlay) and Tyler "Ninja" Blevins (check Tyler Blevins' bio), who's at the top of this list.
Rubius racks up a large amount from streaming on Twitch. Last year, a data leak showed that this social media sensation made up to $ 1.76 million in two years creating content on this platform.
YouTube
Even on YouTube, Rubius is still in the pool of the most supported content creators. His oldest YouTube channel, Rubius Z, has a mega 11.2M subscribers, and it has garnered 1,600,701,383 views since he created it in 2006.
Rubius' second YouTube channel, elrubiusOMG, boasts an impressive 40.4M subscribers, with 7,366,242,933 views, making him the second-biggest Spanish-speaking YouTuber.
Remember that YouTube pays its creators per 1,000 monetized views, meaning that Rubius has earned millions on this social media outlet.
Tournaments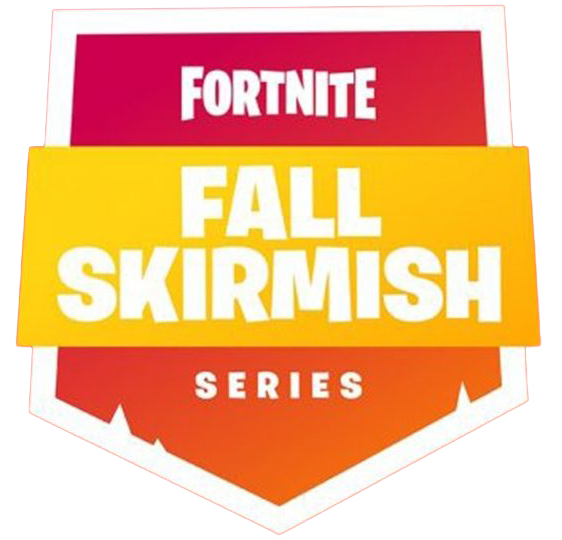 Rubius has pocketed $83,100.45 from eight gaming tournaments.
In 2018, he was awarded $2,500 at the Fortnite Fall Skirmish Series – Clubs Standings.
This gamer won $67,500.00 the following year, finishing 5th in the Fortnite World Cup Finals 2019 – Creative. This was the largest amount he's ever made from a single competition, and it accounted for 81.23% of his total prize earnings.
Rubius also earned $1950.45 from playing an Apex Legends ($1,666.67) and a Fortnite ($283.79) game in 2019.
2020 saw Rubius pocket $2,650 at the Twitch Rivals: Minecraft Bingo Challenge (EU). He proceeded to win an additional $8,500 in 2021 after playing three chess games.
Rubius' Retirement and Post Professional
Rubius has been in the content creation industry for over a decade. Judging from his activity on social media, he plans to stay a little longer. This means a lot for his fans and upcoming gamers who look up to him every day.
Rubius' Merch
Rubius has millions of fans worldwide, most of whom can't wait to get their hands on his merch. If you're one of them, all you have to do is visit this global phenomenon's online store. He allows customers to pay in multiple currencies (USD, EUR, CLP, COP, and CLP) for ultimate convenience.
Here are some of the top items you'll find as of this writing: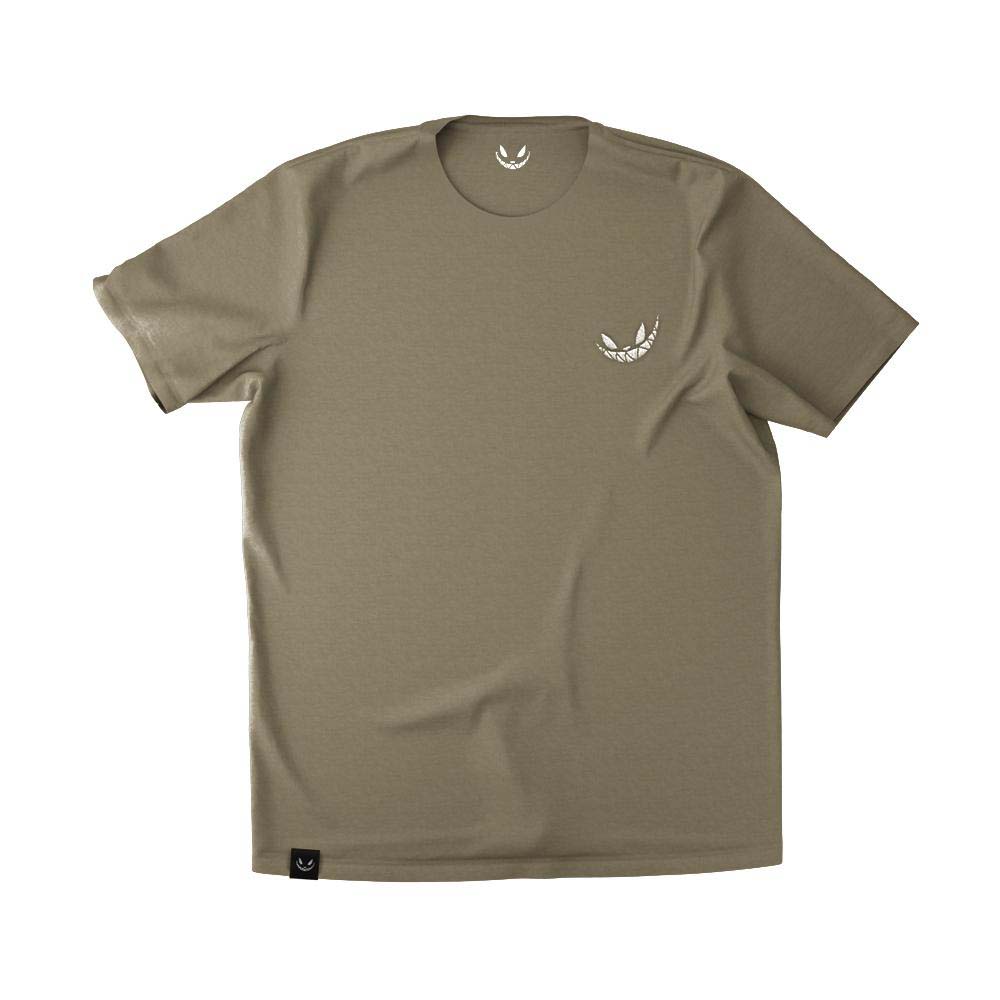 This t-shirt is designed for those who like clothes with 100% cotton material. Right now, it comes in only four sizes – M, L, XL, and XXL. The color options provided are khaki, pale pink, black, and denim.
Supposing you're not a fan of short-sleeved t-shirts and still want to purchase Rubius' merch, consider this one. The available sizes range from small to XXL. But it only comes in black as of this writing.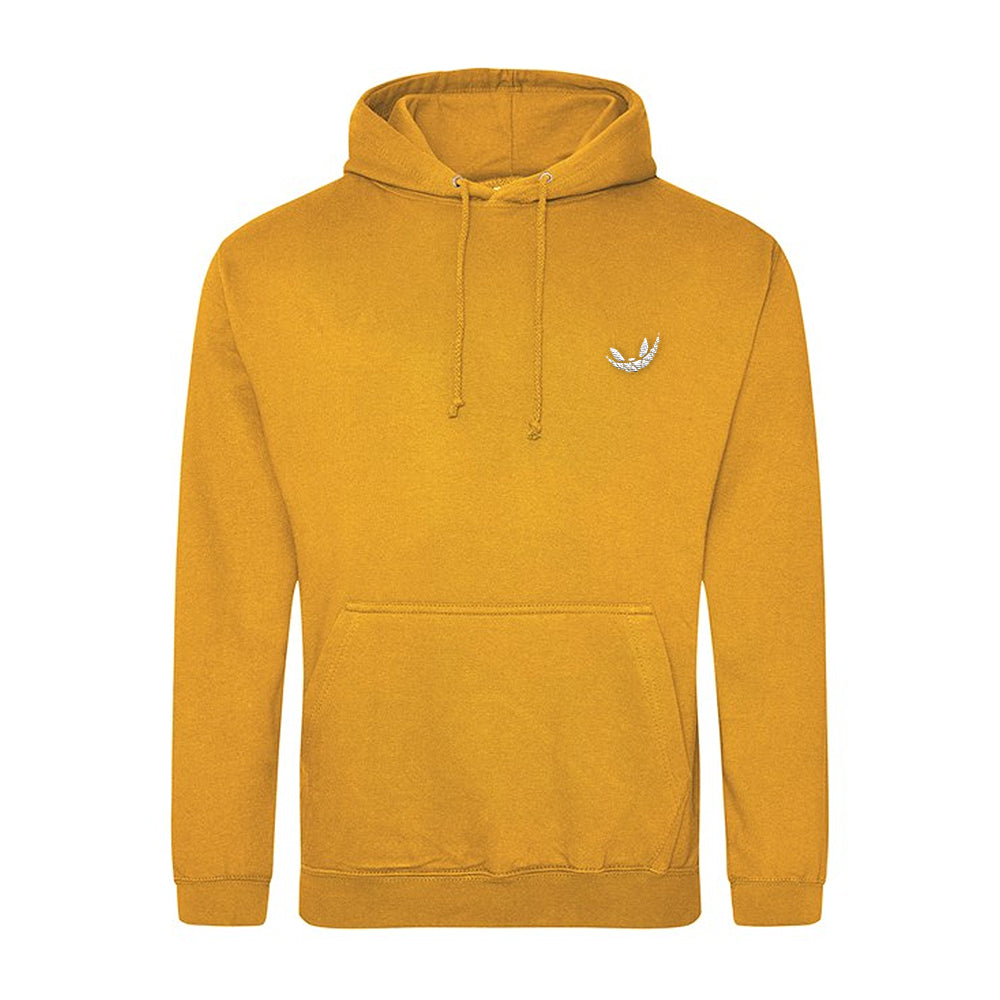 Suppose you're hunting for a fancy, durable sweatshirt to cozy up in when the weather in your area dips; try this one. It comes in various beautiful colors, including mustard, black, charcoal, and burgundy heather.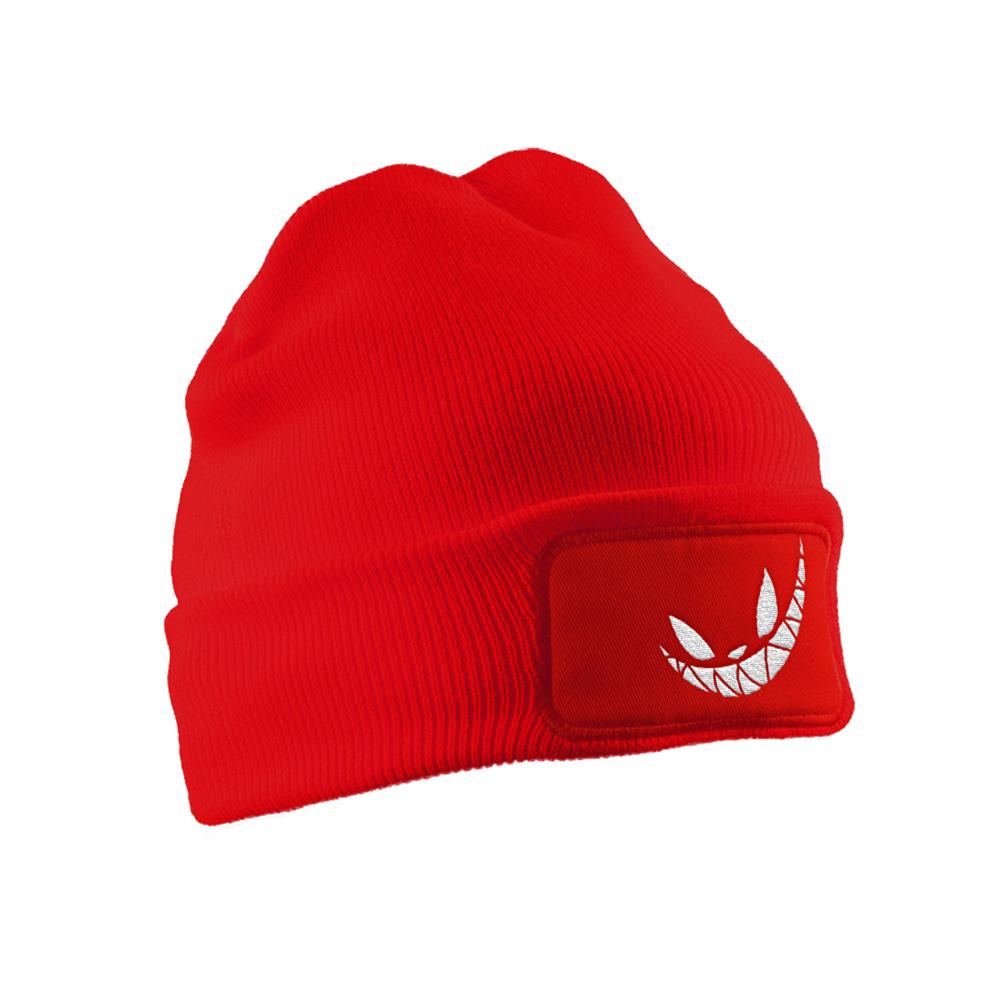 Most of us wear beanies to keep our heads warm when it's cold or enhance our style. Whenever you need one, you could give this one a chance because it's designed to last, thanks to its durable thread, double thickness, and folded edges.
We like that it comes with an embroidered logo that improves its look and multiple color options, such as navy, black, red.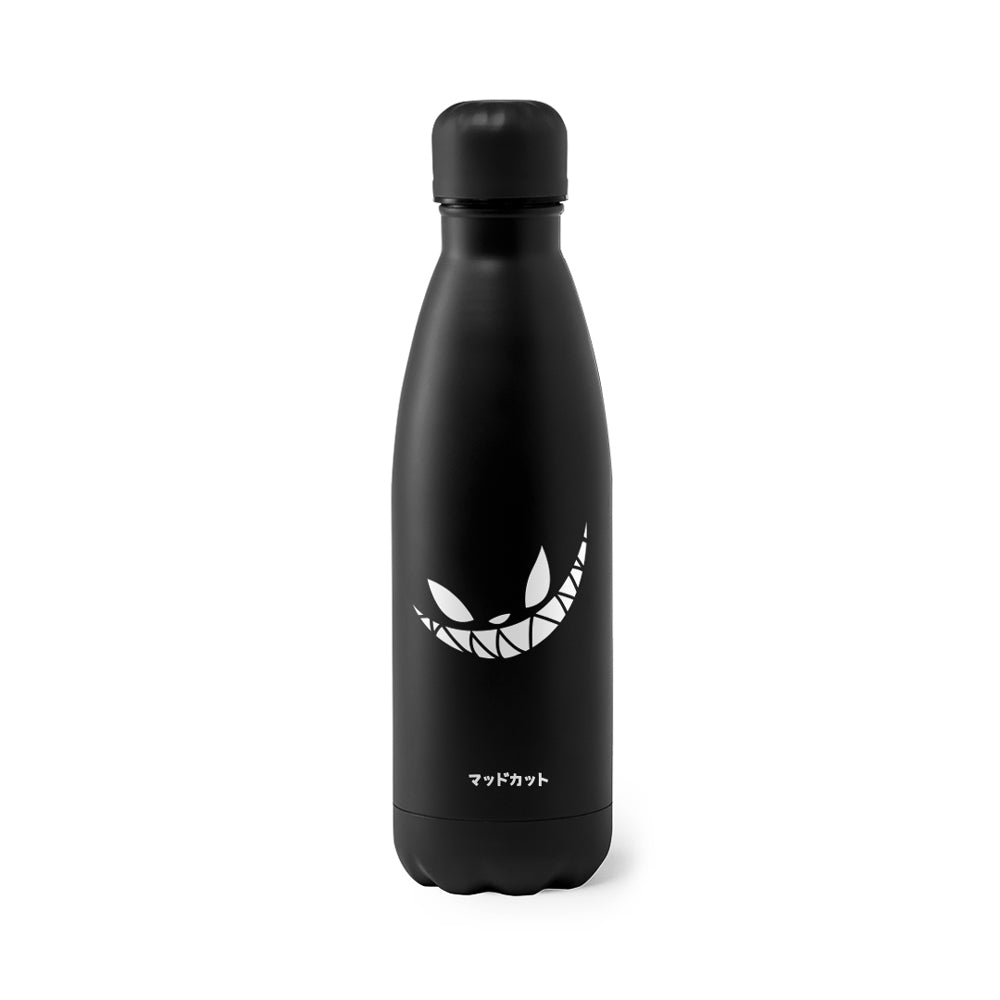 Check out this 790ml-bottle brought to you by RUBIUSCORP. It's made from stainless steel, and it features an eye-catching matte finish. Besides, it comes with a safety cap to prevent leaks and ensure you can confidently store it in your backpack or handbag when you're on the go.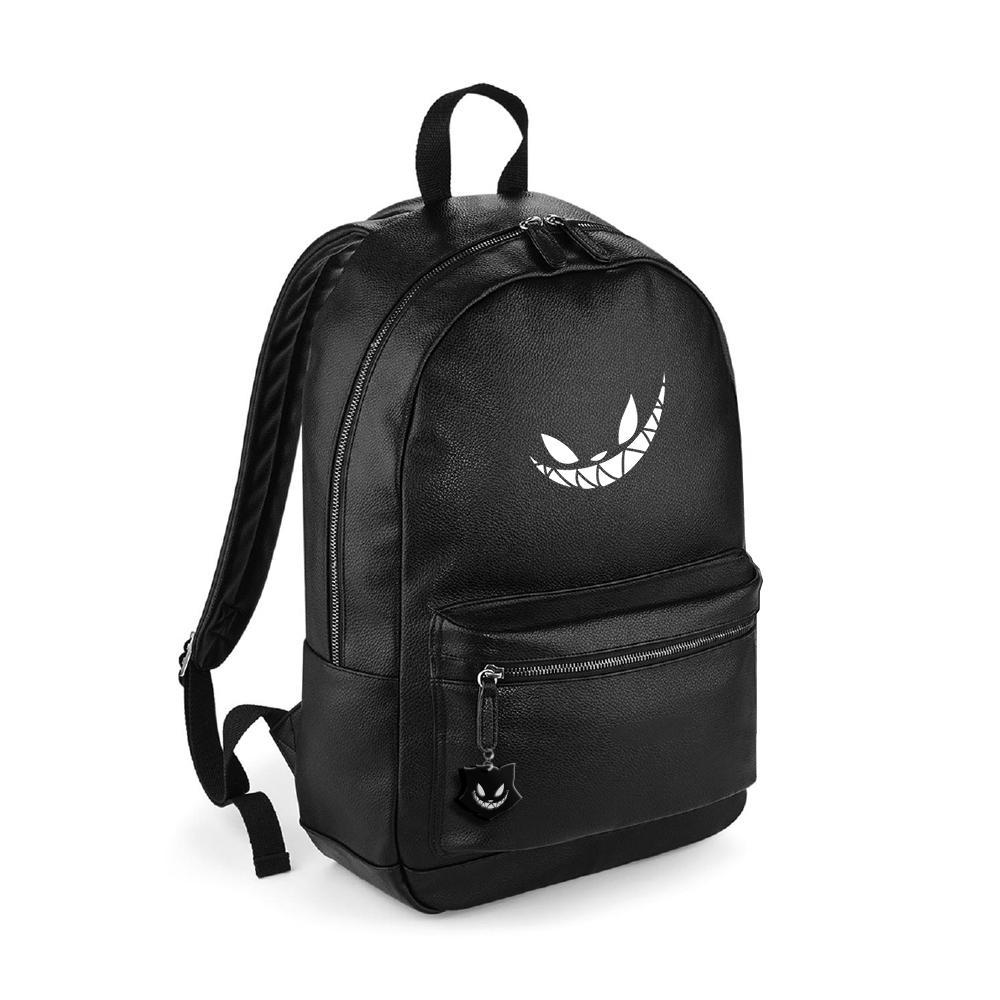 Here's a cool, durable leather backpack that you can get for work, school, or short trips. You can order yours with a white or fuchsia embroidered logo, but all available options are black. Its back panel is padded to maximize your comfort.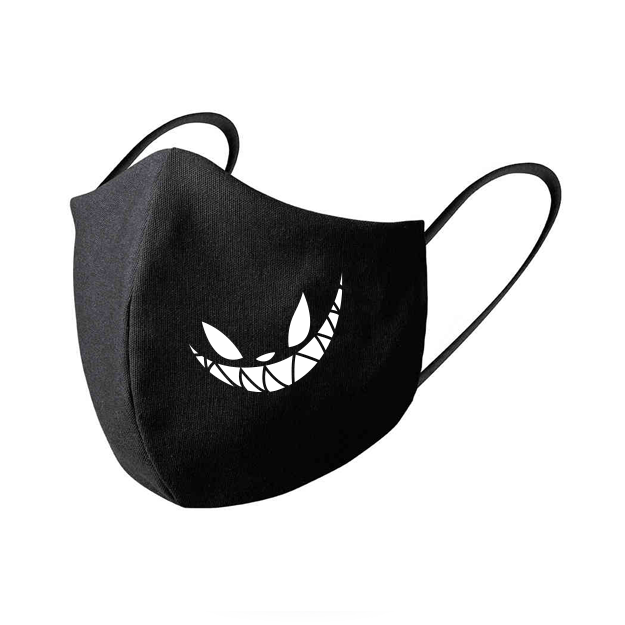 If you don't want to wear the commonplace surgical masks on the market today, consider this fancy one delivered to you by RUBISCORP. It's durable and can withstand up to 25 washes.
This mask has met UNE specifications, so rest assured that it'll provide the protection you need when you're out there. In addition, it has elastic ear straps to offer much-needed comfort.
Frequently Asked Questions about Rubius
Question: How many followers does Rubius have on Twitter?
Answer: Rubius has 18.2M followers on Twitter as of early February 2022.
Question: Where does Rubius live?
Answer: Rubius moved to Andorra in 2021, intending to stay closer to his buddies and evade the massive media attention in Madrid.
Question: Is Rubius an actor?
Answer: Yes, Rubius also possesses great acting skills. He's appeared in various movies, including Uncharted, alongside popular talents such as Mark Wahlberg, Tom Holland, and Sophia Ali.
Question: Does Rubius have a website?
Answer: Yes. El Rubius has his own site – elrubius.com
Question: Is Rubius among the highest-paid Spanish gamers?
Answer: Yes. As of 2021, Rubius was the 16th highest-earning player in Spain.
Recommended Reads:
Research Citations 
https://www.esportsearnings.com/players/56433-el-rubius-ruben-gundersen
https://www.archyde.com/a-leak-shows-how-much-streamers-ibai-auronplay-and-el-rubius-earn-per-month/
https://www.marca.com/videojuegos/lo-mas-gaming/2022/01/17/61e58c8c268e3ef7508b45b7.html
https://www.elmundo.es/baleares/2016/04/20/5717ae9ee2704ee9238b4614.html
https://us.youtubers.me/elrubiusomg/youtube-estimated-earnings
https://www-yasss-es.translate.goog/salseo/el-rubius-cuenta-como-enamoro-novia-irina-isasia-be5ma_18_3229021795.html?