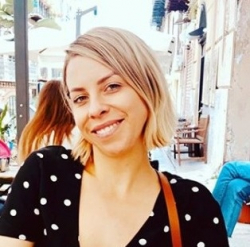 Latest posts by Jodie Chiffey
(see all)
Heelmike is an American Twitch streamer, YouTuber, content creator for G2 Esports, and entrepreneur.
He's already on the radar of a majority of people in the gaming scene, owing to his exceptional capabilities and versatility as a player.
Heelmike's bold personality, charisma, open-minded nature, and fitness enthusiasm are also noticeable.
If you're hoping to learn more interesting details about Heelmike, you've come to the right place! This bio covers everything you should know about this admired esports player.
Heelmike's Bio Facts
| | |
| --- | --- |
| Real Name | N/A |
| Birthdate | November 14, 1994 |
| Birth Place | United States |
| Nickname | Heelmike |
| Height | 5'2 |
| Nationality | American |
| Zodiac Sign | Scorpio |
| Siblings | Unknown |
| Children | Unknown |
| Girlfriend | Unknown |
| Games Played | Fortnite, Just Chatting, Pokémon GO, Super Smash Bros. Ultimate, and Pokémon Legends: Arceus |
| Net Worth | Between $1M and $5M |
| Social Media | YouTube: Heelmike, Twitch: Heelmike, Twitter: @Heelmike, Instagram: heelmike6 |
| Awards | Heelmike hasn't bagged any content creation or gaming awards yet. |
| Last Updated | February 2022 |
Heelmike's Birthplace and Early Life
Heelmike was born in the United States on November 14, 1994.
Not much is known about Heelmike's early life or background. Therefore, we couldn't find any verifiable information about his parents or siblings.
In a similar vein, we don't have any details about the schools Heelmike attended or if he worked any jobs before he pursued gaming professionally.
How Did Heelmike Get Started Gaming?
Heelmike began gaming when he was younger, but his pro career only started in 2018 when he created his YouTube and Twitch channels.
Heelmike's followers on both platforms grew gradually, encouraging him to create more top-tier content.
Today, this G2 Esports' content creator is known for streaming an extended list of video games, including Fortnite, Just Chatting, Pokémon GO, Slots, Super Smash Bros. Ultimate, and Pokémon Legends: Arceus.
Heelmike's Videos
Check out this video that Heelmike uploaded on YouTube last year. It's enough proof that he's not only a talented gamer but also an entertainer, no wonder most of his fans consume his content daily.
Be sure to watch this video of Heelmike playing Fortnite with his rumored girlfriend, Corina Kopf, and Brian "Aircool" Stern, currently Enterprise Gaming's content creator.
Heelmike's Gaming Setup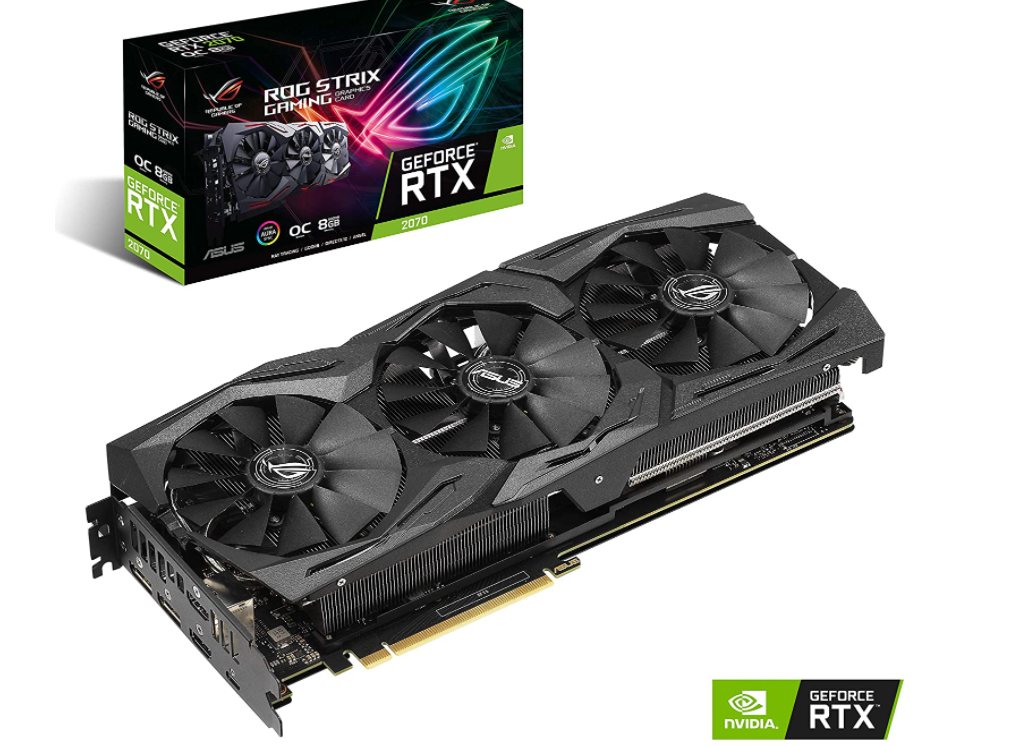 Heelmike goes hard when it comes to his GPU with the Asus ROG Strix 2070 OC card.
The card comes with a 1410 MHz base clock speed, which can spike to 1845 MHz. It also sports an 8 GB of GDDR6 VRAM, which is in turn connected using a 256-bit memory interface.
Cooling is crucial, and Asus has come up with their custom cooler that consists of 3 fans and numerous heat pipes.
This GPU is undoubtedly one of the fastest GPUs as it has a high boost clock speed. There's no going wrong with it.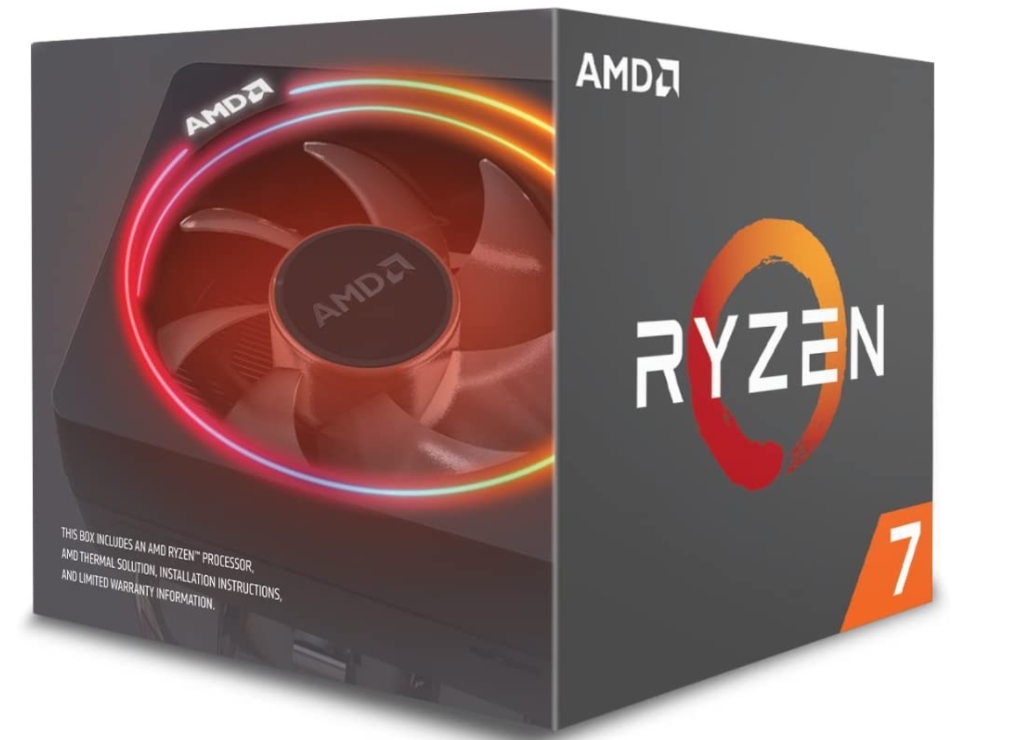 To enjoy seamless gaming, a state-of-the-art CPU is a must-have. Heelmike is fully aware of this as he has the AMD RYZEN 2700X.
The CPU comes with 8 cores which enable it to juggle multiple programs concurrently without the risk of slowing down the system. It also boasts 16 threads which enable it to have a basic ordered sequence of instructions to be processed or passed through one CPU core.
Built for robust multi-processing performance, it has a base clock speed of 3.7 GHz as well as a maximum turbo frequency of 4.3 GHz.
The CPU also contains a Wraith Prism cooler.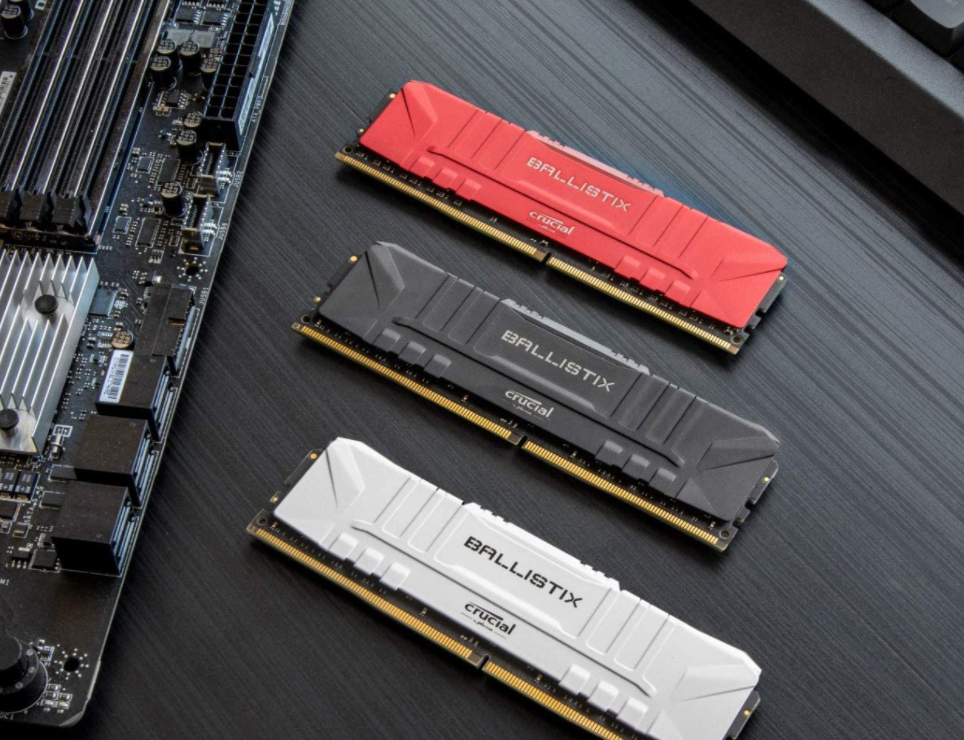 Heelmike definitely ramps up his gaming experience with the 16GB Crucial Ballistix DDR4 3200 MHz UDIMM Gaming Desktop Memory Kit. The RAM encompasses a low-profile design that is great for small form factor systems and comes with white anodized aluminum heatsinks.
The 16GB memory kit comes with two 8GB 288-pin DDR4-3200 DIMMs that will, no doubt, drive your gaming experience. The increased memory is great for complex games and will load larger levels quite fast.
Being a professional gamer, it is not surprising that Heelmike would go for a motherboard that has a gamer-themed aesthetic.
The motherboard is built on the AMD X470 chipset that sports an AM4 socket. It is compatible with first and second-generation Ryzen processors in addition to 7th generation Athlon X4 and A-series processors.
The motherboard has 4 dual-channel DDR4 slots which hold up to a maximum of 64GB of 3600 MHz overclocked RAM.
For storage purposes, it comes with 6 SATA III ports and 2 M.2 slots.
It has multiple fan headers, which help in keeping the motherboard cool at all times.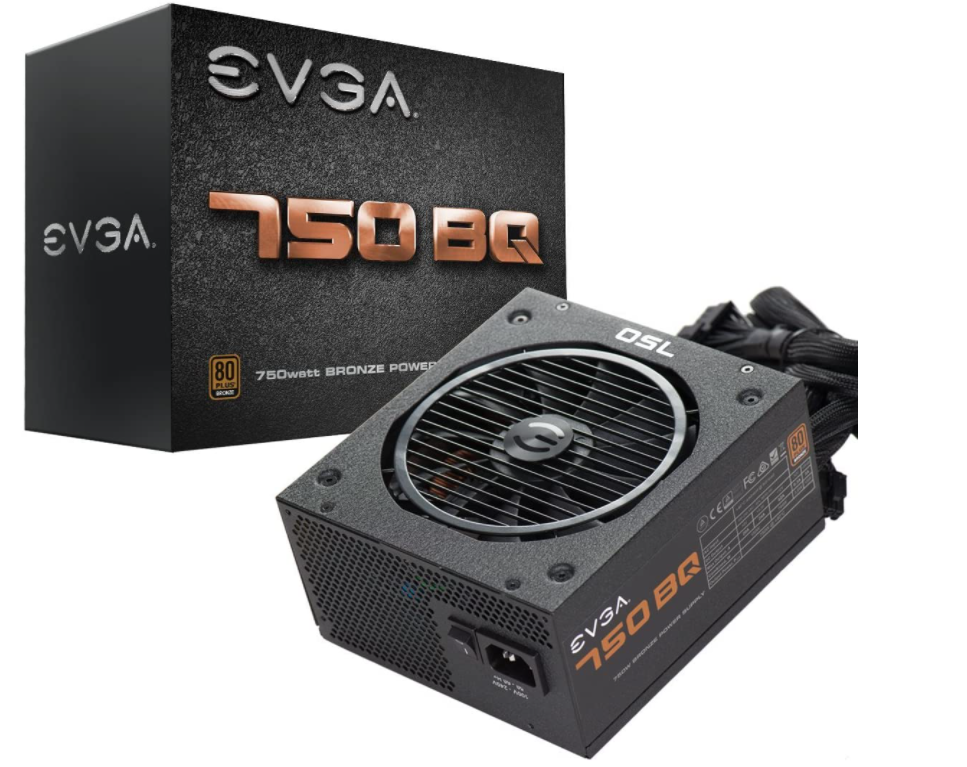 A gaming setup requires power, and what better power supply unit than the EVGA 750W GQ PSU. All the GQ series power supplies are highly efficient, boasting an 80 Plus Gold certification.
The PSU features all modular cables that cut on clutter and boost airflow.
Another feature is a quiet 135mm cooling fan with a fluid dynamic bearing and top-notch Japanese brand capacitors that are very reliable.
This power supply unit is AMD Crossfire and NVIDIA SLI ready and comes with a 5-year warranty.
The EVGA 750 is adept at managing all of your power needs.
Heelmike's Family
Heelmike is somewhat cagey when it comes to his dating life. He hasn't talked about his relationship status. But word has gone around that he has been romantically involved with Pouty Girl (CorinnaKopf).
Both Heelmike and Pouty Girl delight in gaming, so it wouldn't be entirely surprising to hear that they're in love. Even so, these two players haven't denied or confirmed these rumors.
Heelmike's Net Worth and Career Earnings
As of 2021, Heelmike's net worth was between $1M and $5M. Let's dive into his primary sources of revenue.
Twitch
Heelmike's Twitch channel boasts 7.4M followers, which is almost thrice Stable Ronaldo's (check Stable Ronaldo's bio) followers on this platform.
Factually, Heelmike is Twitch's 11th most followed streamer as of this writing.
We couldn't uncover his exact Twitch earnings, but we bet it's a large sum considering his streams have drawn the attention of over eight million viewers.
YouTube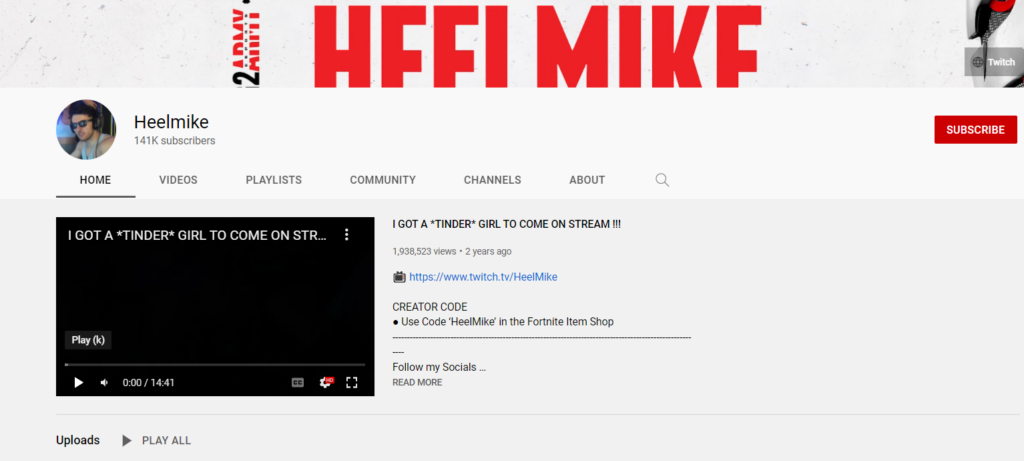 Heelmike created his YouTube channel in June 2018. It has garnered over 140K subscribers and 8,916,178 views so far.
Typically, YouTubers make up to $5,000 per million views. This means Heelmike could have grossed thousands of dollars from the over seventy videos he's uploaded.
Tournaments
Heelmike has received $500.00 from participating in the Twitch Rivals: Fall Guys Fridays (Week 3) – NA in 2020. Notably, he was 25 at the time, and he signed up for this competition as an independent player.
HEEL.GG
This is Heelmike's merch store with a vast array of products, ranging from t-shirts and caps to hoodies, sweatshirts, and joggers.
Heelmike hasn't talked about the proceeds he receives from https://heel.gg/ monthly. But it could be a significant amount considering he has millions of fans worldwide. Plus, his merch is classy and diversified.
Heelmike's Retirement and Post Professional
So far, Heelmike hasn't unveiled his retirement plans, prompting us to believe he still plans to continue giving the gaming world his best. His streaming career has had an upward trajectory since he launched it, with his Twitch and YouTube followers increasing every day. Undoubtedly, better things lay ahead for this esports player as long as he maintains his zeal and devotion.
Heelmike's Merch
Like Pestily (see Pestily's bio), Heelmike has made an effort to avail quality merchandise for his fans and consumers in general. If you'd like to give it a chance, visit https://heel.gg/ at your convenience. Let's look through some of his items on the market right now: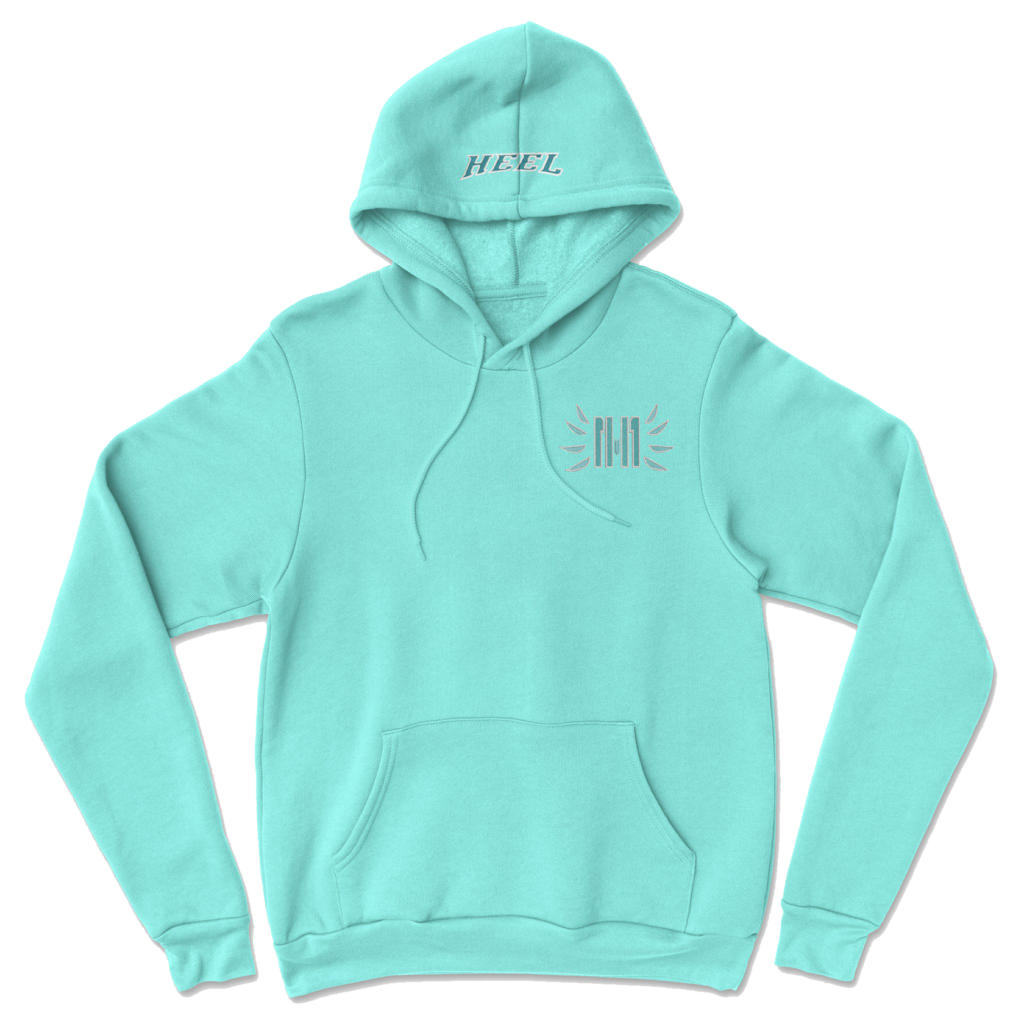 Quality hoodies never run out of fashion. This is a chic one you can wear to any place and expect nothing short of much-needed comfort and warmth. Its embroidery is outstanding in ensuring it serves you for a long time.
This hoodie comes in mint and different sizes between small and 3XL.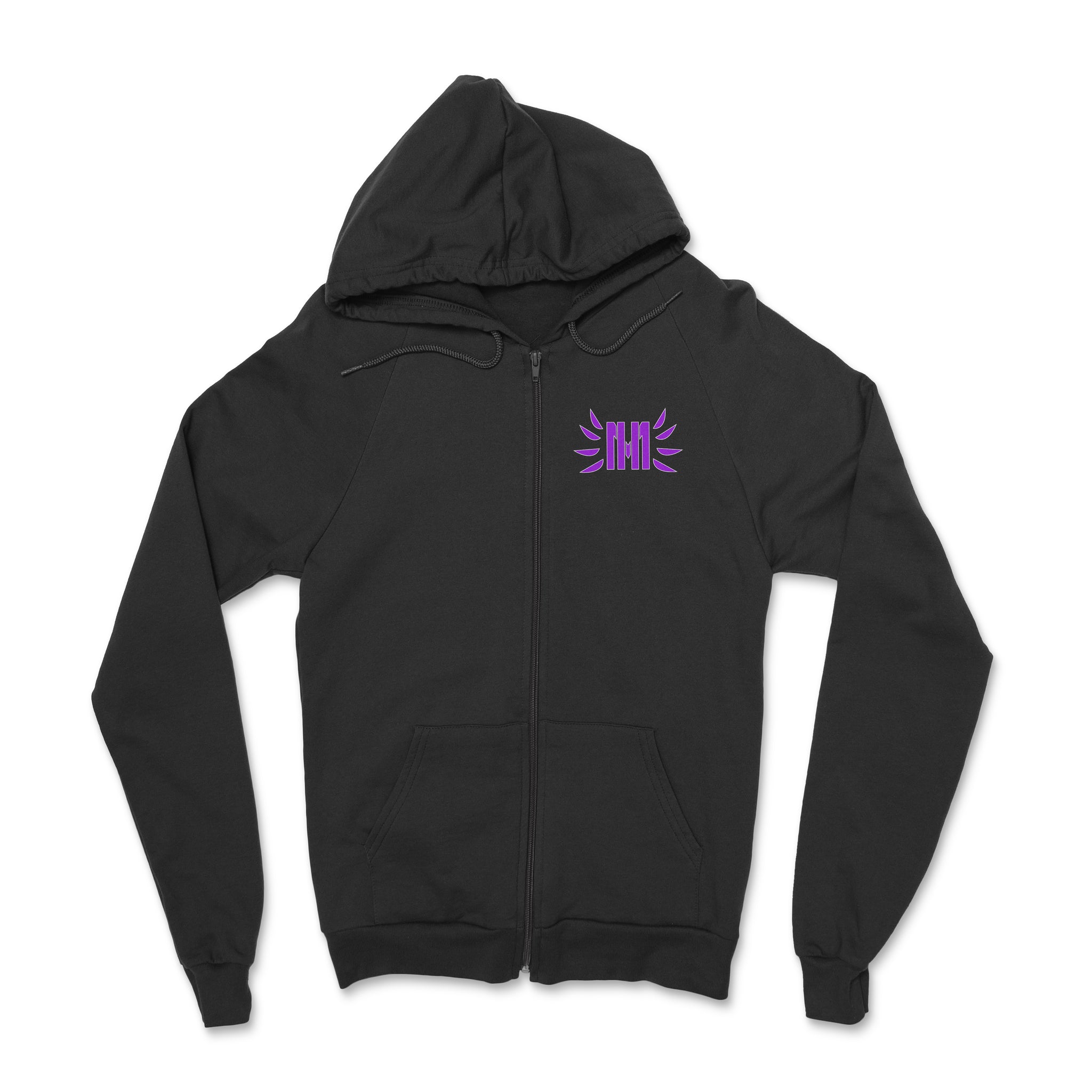 Here's another worthwhile option for hoodie enthusiasts. Like the one above, this is also available in sizes ranging from small to 3XL. In addition, it has the Heelmike logo on its front and a "HEEL" print at its back to make a statement.
This black hoodie is soft, comfy, and long-lasting. It's perfect for you if these are some of the must-have features of your attire.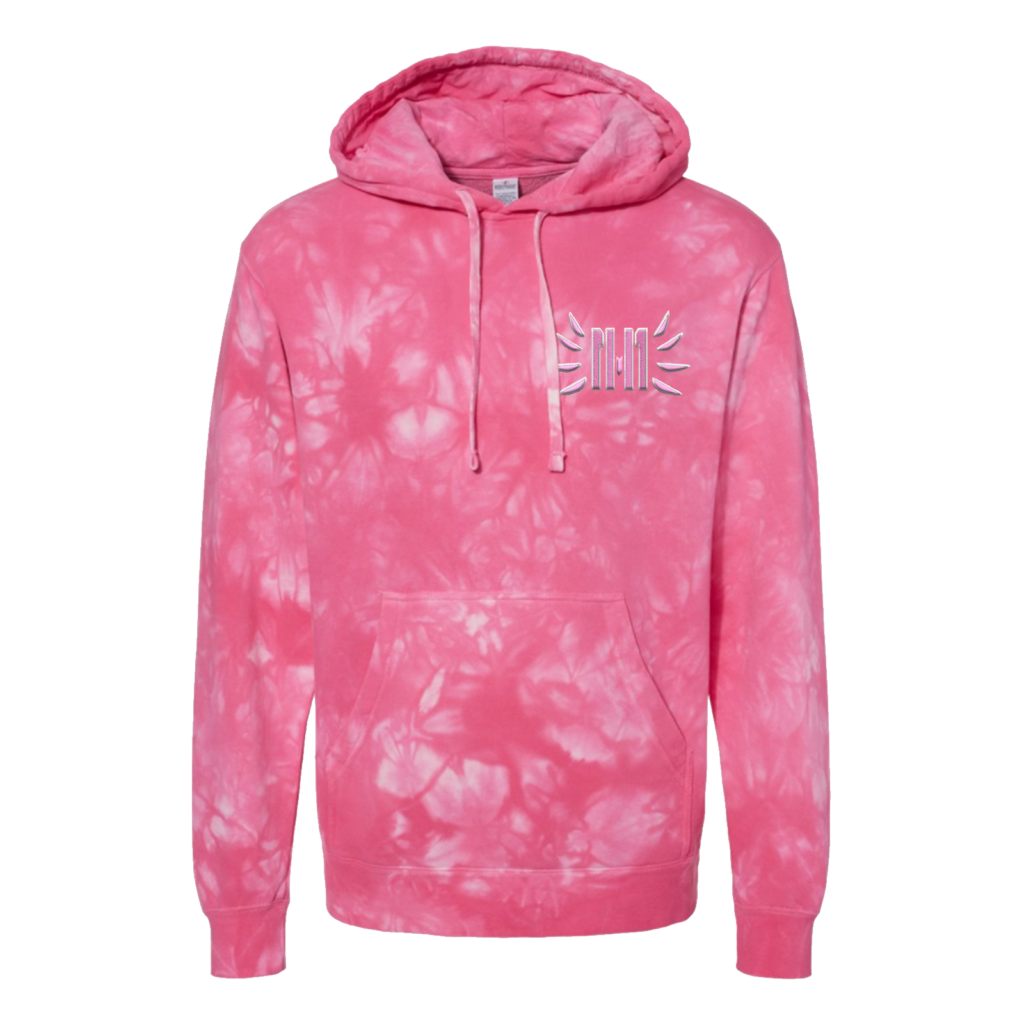 If you're looking for a beautiful sweatshirt to wear during spring, this one warrants your attention. It is made from 80% cotton and 20% polyester. Note that it's also enough to keep you warm in winter.
This sweatshirt comes in pink, but if you'd like another color with the same design, try the LIMITED Heelmike Black Tye Die Embroidered Sweatshirt.
The sizes for both sweatshirts range between small and XXL.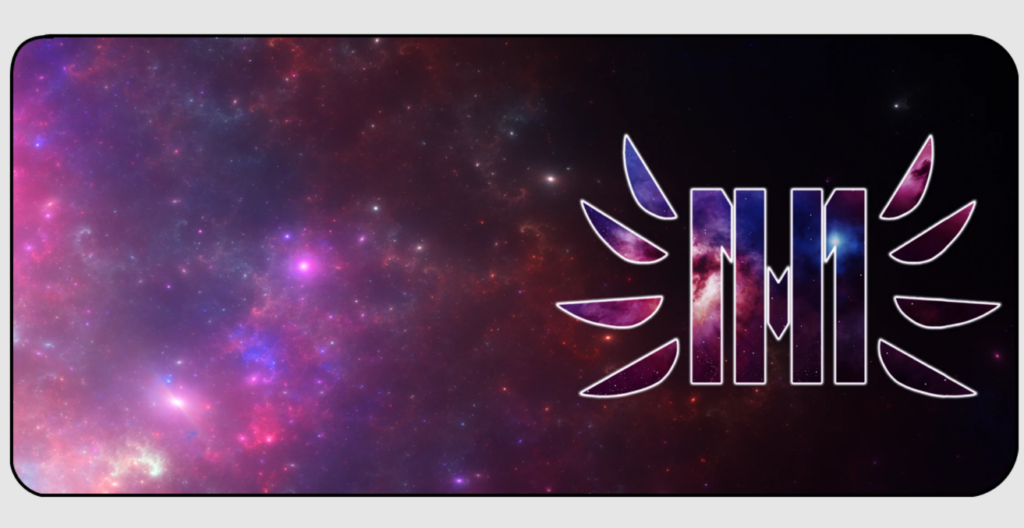 This Heelmike Astro Mousepad could be what you require to protect your study table's finish and increase the usability of your mouse. It features a picturesque space theme and top-notch quality to enhance its durability.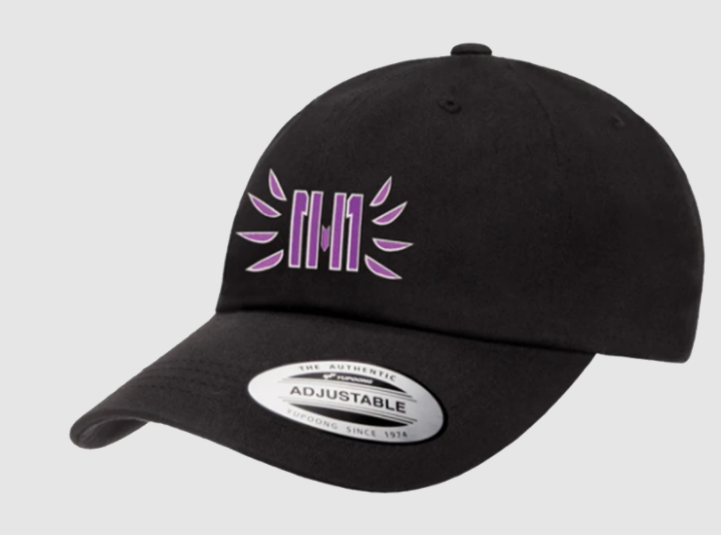 This is another item available at the Heelmike merch store as of this moment. Its fit is perfect and adjustable. In addition, it bears this G2 Esports' streamer's logo that enhances its overall look.
Since this dad hat comes in black, you can wear it with almost anything to achieve the fantastic look you crave.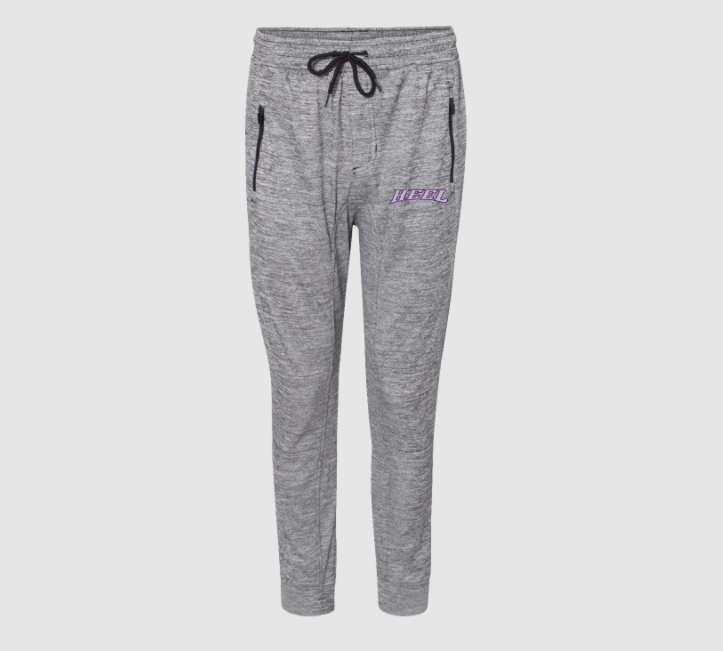 Heelmike also avails these high-quality joggers in five sizes (S, M, L, XL, 2XL). They feature a slim fit at the ankles, but they're looser at the waist area to increase your comfort. Feel free to wear them to various places, including the gym and your favorite shopping mall.
You'll be glad to know that these joggers come in grey, making them an ideal match for different shirts, sweatshirts, and hoodies, no matter their colors.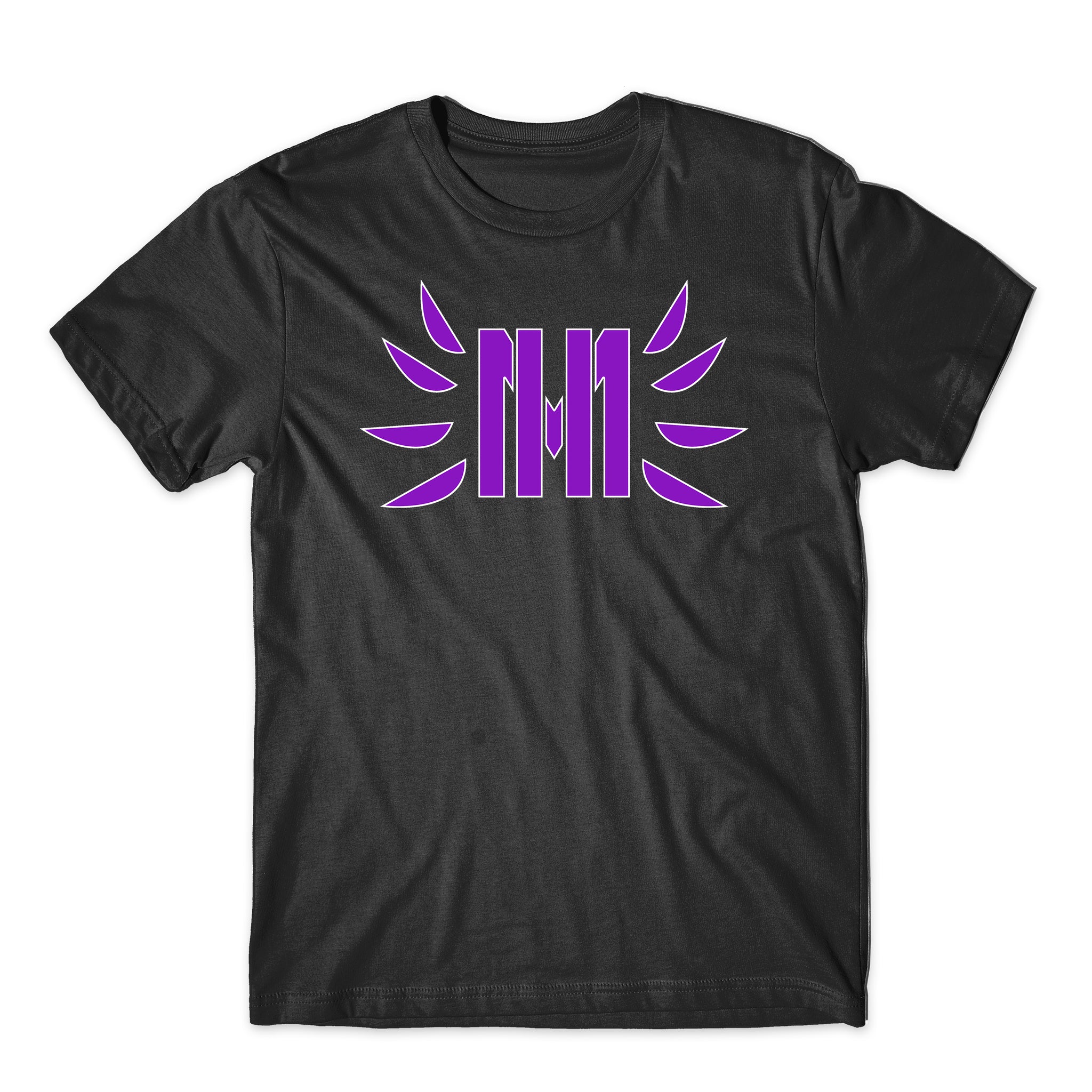 Supposing you're a Heelmike fan who also delights in gaming, consider making this t-shirt one of your favorites. It's designed for comfort, which is precisely what you need while you play your favorite video games.
Then, this Heelmike Logo Tee is provided in at least five sizes (S-2XL) to cater to the needs of most gamers. Its material is ideally soft, but don't confuse this for low-quality – it's incredibly durable as long as you maintain it properly.
As you look for t-shirts to wear to your gaming room, or when you're stepping out, consider this Heelmike Caw Emote Tee, which comes with remarkable quality. Like the Heelmike Logo Tee, it's long-lasting and super comfortable.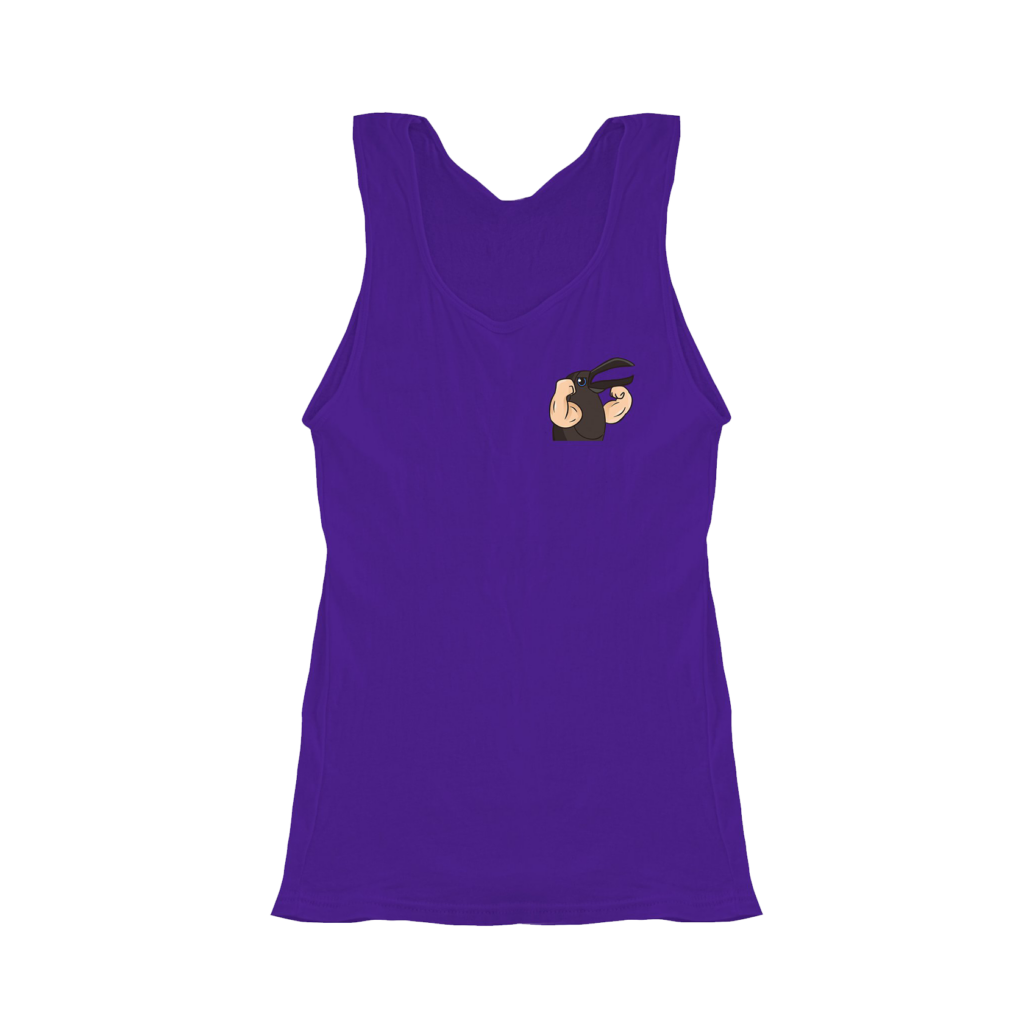 Hunting for something to wear on hot summer days or at the gym? Check out this cutoff t-shirt at the Heelmike online store now. It's manufactured using soft and high-quality material to deliver comfort and longevity.
This one comes in purple, but if you'd prefer another color, check out the Heelmike Logo Cutoff, which comes in black.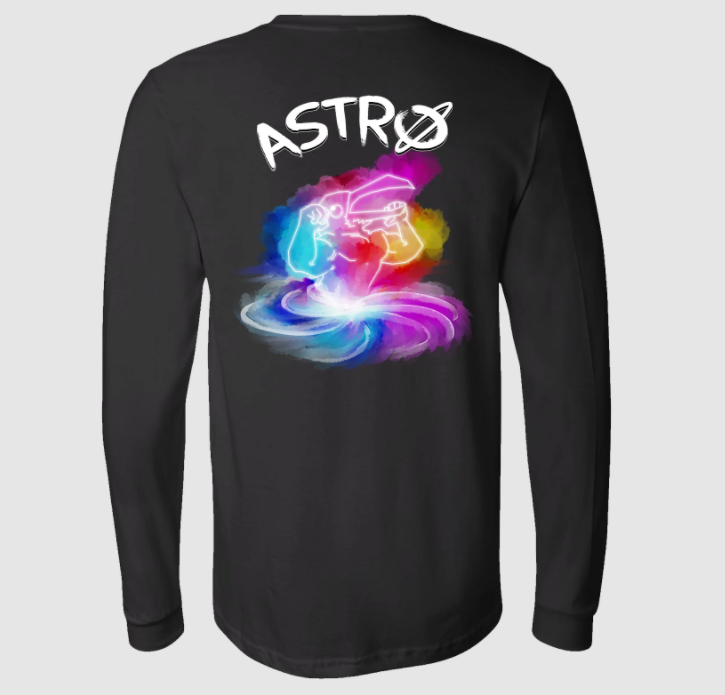 Check out this classy long-sleeve shirt with amazing quality. It helps achieve a more complete and stylish look than regular t-shirts, which is why you should consider it. Like most t-shirt options at the Heelmike store, its sizes are between small and 2XL.
Frequently Asked Questions about Heelmike
Question: Has Heelmike won any gaming tournaments?
Answer: Heelmike hasn't finished first, second or third at any gaming tournaments. But with his enthusiasm and unmatched talent, he might in time to come.
Question: How old is Heelmike?
Answer: As of February 2022, Heelmike is 27 years old.
Question: Is Heelmike on Twitter?
Answer: Yes, Heelmike is on Twitter (@Heelmike), and he's pretty active. As of this writing, he has over 50K followers.
Question: Does Heelmike have any hobbies?
Answer: As with most players, Heelmike enjoys various exciting things outside gaming. These include working out, traveling, swimming, cooking, and having a great time with his friends, some of whom are esports players.
Recommended Reads:
Research Citations
https://twitchstats.net/streamer/Heelmike
https://www.twitch.tv/Heelmike
https://esportspedia.com/streamers/Heelmike#Website_.26_Merch_Store
https://www.esportsearnings.com/players/86700-heelmike-