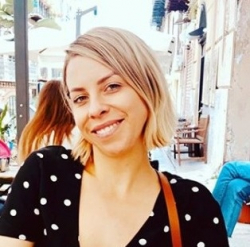 Latest posts by Jodie Chiffey
(see all)
Artour "Arteezy" Babaev is a popular streamer and Canadian professional Dota 2 player, currently a member of Evil Geniuses.
Arteezy has his place in history as one of the exemplary players who started their pro careers when they were pretty young. When he was only 16, he joined the competitive scene and showed the entire world that age is no deterrent to success.
Gauging from his impressive flexibility, high net worth, and commendable performances at a plethora of Dota 2 tournaments, Arteezy's competitive future could be enviably brilliant.
This bio delves deeper into Arteezy, bringing you valuable info about his background, Dota career, and personal life. Let's get rolling with these quick facts!
Arteezy's Bio Facts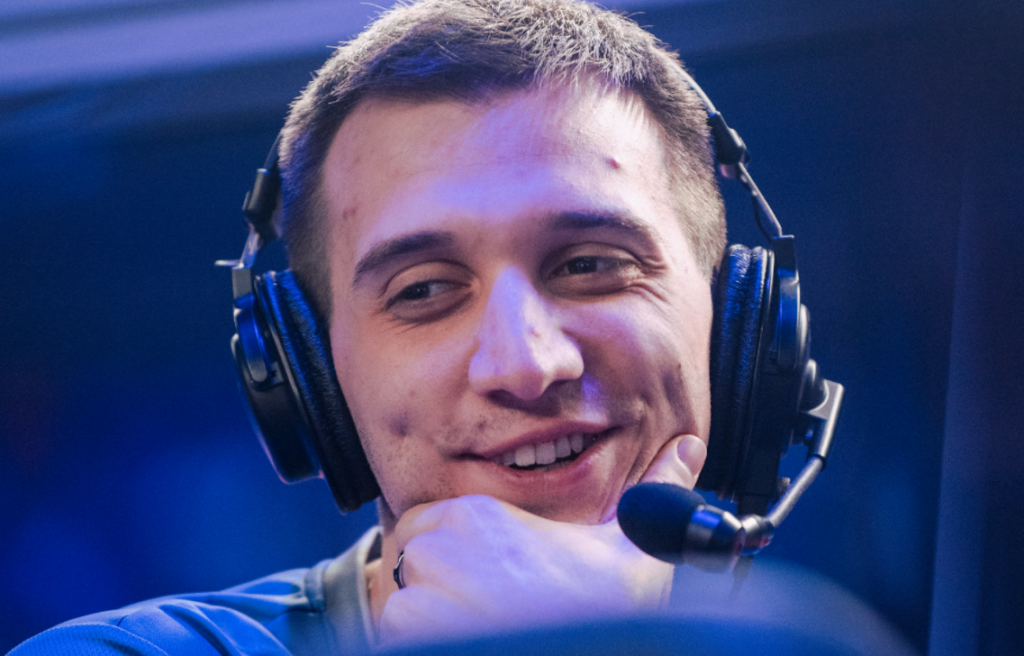 | | |
| --- | --- |
| Real Name | Artour Babaev |
| Birthdate | July 1, 1996s |
| Birthplace | Tashkent, Uzbekistan |
| Nickname | Arteezy, A-God |
| Height | 5 feet 7 inches |
| Nationality | Canadian |
| Zodiac Signs | Cancer |
| Siblings | Unknown |
| Children | Arteezy has no kids |
| Girlfriend | Arteezy is in a relationship with Dove |
| Games Played | Dota 2 |
| Net Worth | $1 million |
| Social Media | Twitch: Arteezy, Instagram: arteezyarteezy Twitter: @Arteezy, YouTube: Arteezy |
| Awards | Arteezy hasn't won any gaming awards |
| Last Updated | February 2022 |
Arteezy's Birthplace and Early Life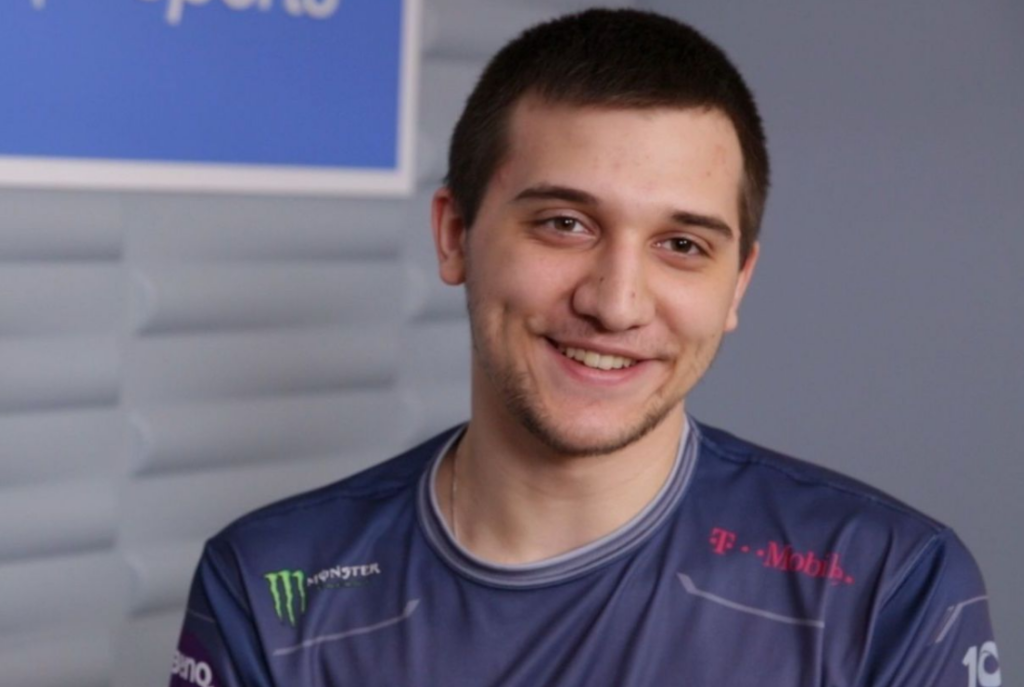 Arteezy was born in Tashkent, Uzbekistan, on July 1, 1996. Even so, his family relocated to Canada during his early years, and he has lived there since then.
Details about Arteezy's parents are unknown, but we're aware that he grew up in a loving family. Rumour has it that he has several siblings, but we don't have any verified details about them.
Arteezy's family has always had his back. This has enabled him to relentlessly pursue his dream to become a remarkable professional Dota 2 player, and hopefully, win The International one day.
Arteezy hasn't disclosed where he schooled, but he's well-educated and has always accorded his studies the attention they deserve.
How Did Arteezy Get Started Gaming?
As with most teens, Arteezy was always fascinated by video games. He spent a considerable chunk of his free time discovering thrilling options such as Starcraft II.
Arteezy was also excited by the original DotA, but it wasn't until later that, just like Tyler Blevins (skip to Tyler Blevins' bio), he began playing Dota 2.
The first team Arteezy joined was Speed Gaming, previously known as Kaipi. This was in April 2013, but he left it after only four months to focus on school, earning him most of his fans' admiration.
A few months later, Arteezy became a casual member of Take Five. Unfortunately, as fate would have it, this team was disbanded shortly after, rendering this Dota 2 player inactive again.
November the same year, Arteezy went back to Speed Gaming to replace bOne7 at the MLG Columbus temporarily.
He beat some of the best Dota mid-laners and helped Speed Gaming take home the title, garnering massive attention from other skilled esports professionals and enthusiasts alike.
Evil Geniuses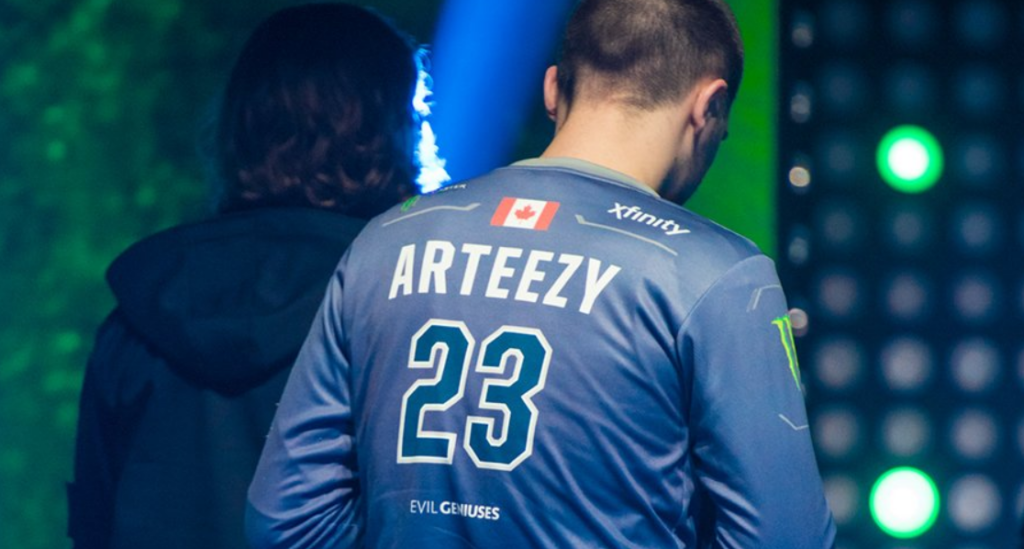 At the beginning of 2014, Arteezy collaborated with renowned Dota 2 veterans such as Clinton "Fear" Loomis and Saahil "UNiVeRsE" Arora to create S A D B O Y S. This team was so good that it won 16 of its first 18 matches.
In February 2014, S A D B O Y S rebranded as Evil Geniuses, among the top-ranking Dota teams in North America today.
But Arteezy didn't stay with this team until the end of that year due to various internal complications.
Team Secret
In December 2014, Arteezy joined Team Secret, helping this team finish first at The Summit 3, MarsTV Dota 2 League 2015 Spring, and ESL One Frankfurt 2015.
These incredible victories allowed Team Secret to take its place as one of the favorites at The International 2015. But it finished 7-8th, promoting Arteezy to rejoin Evil Geniuses.
Arteezy's Videos
Arteezy is among the big names in the Dota 2 world. Curious to understand why? Watch this compilation video by hOlyhexOr to comprehend why he's considered an exceptionally talented carry in Dota.
This video uploaded by theScore esports delivers insight into Arteezy's career. The essential details it covers include his early beginnings when he was only a teen, the esports organizations he's joined, and his notable career wins.
Arteezy's Gaming Setup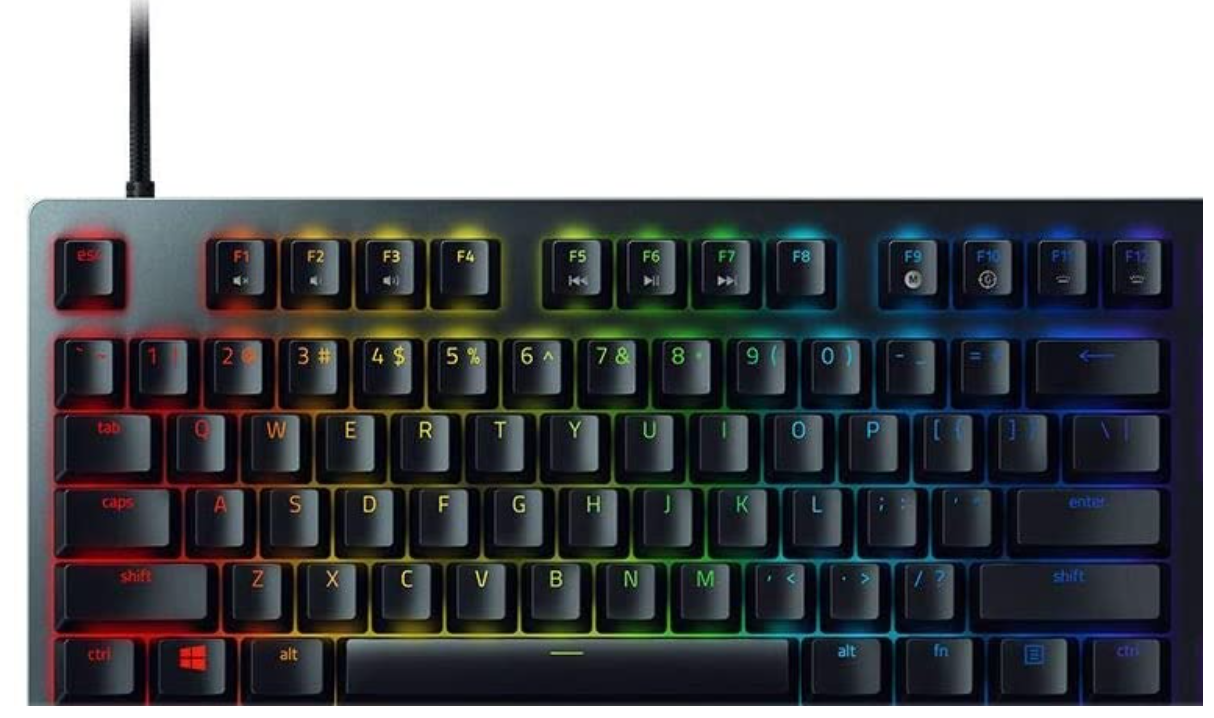 With hair trigger actuation, this keyboard can lead to many typing mistakes. However, I doubt that Arteezy cares as he is not keen on typo-free essays. Instead, he fancies the Razer Huntsman Tournament Edition for its featherlight actuation, as it makes him very competitive.
This keyboard is not only compact but is also comfortable. Its keys also register with the slightest touch. Furthermore, it contains optical switches, making it accurate and giving it its hair-trigger actuation. This is very crucial for gamers as it makes them quick with every keystroke.
The keyboard is quite portable. It has a detachable cable, is light, weighs a measly 1.7 pounds, and all this makes it ideal for bringing to tournaments.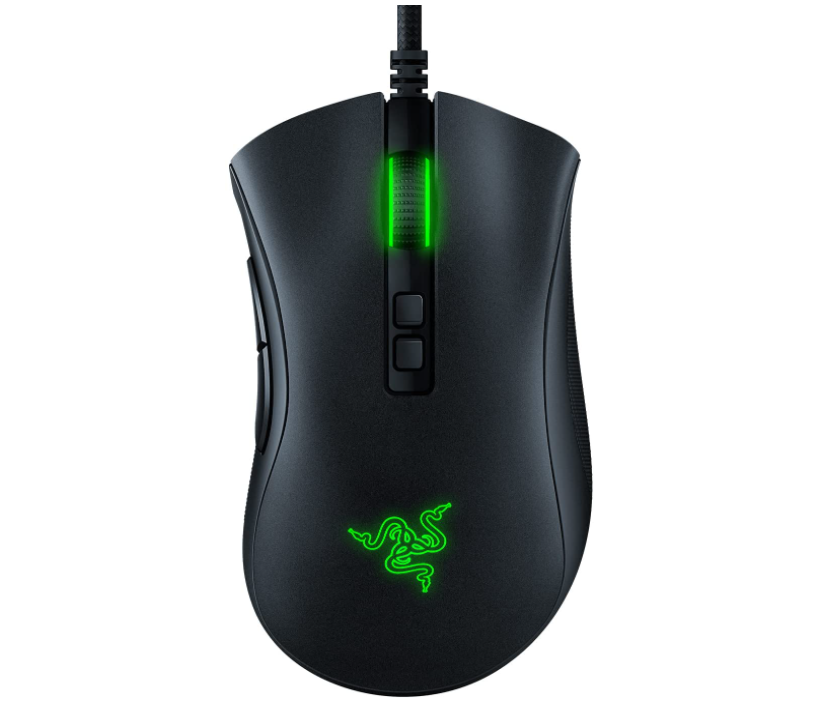 There is everything to love about the Razer DeathAdder V2, from its optical sensors to its scroll wheel. All of its wonderful features coupled together make it one of the best gaming mice.
Razer are keen on what might seem like minute details, such as the scroll wheel. In this mouse, they have a new design called the Instinctive Scroll Wheel Tactility. It has the right tightness and spins smoothly while still allowing you to feel each notch of the turn. Gone are the days of scrolling multiple times unknowingly.
It also has a wire called the Speedflex Cable, which is very flexible and hardly affects your mouse movement.
The right and left mouse are very durable. They're optical, which ensures that they hardly misclick, have low latency and last longer. All this is a big advantage to any gamer, which explains why Arteezy loves this mouse.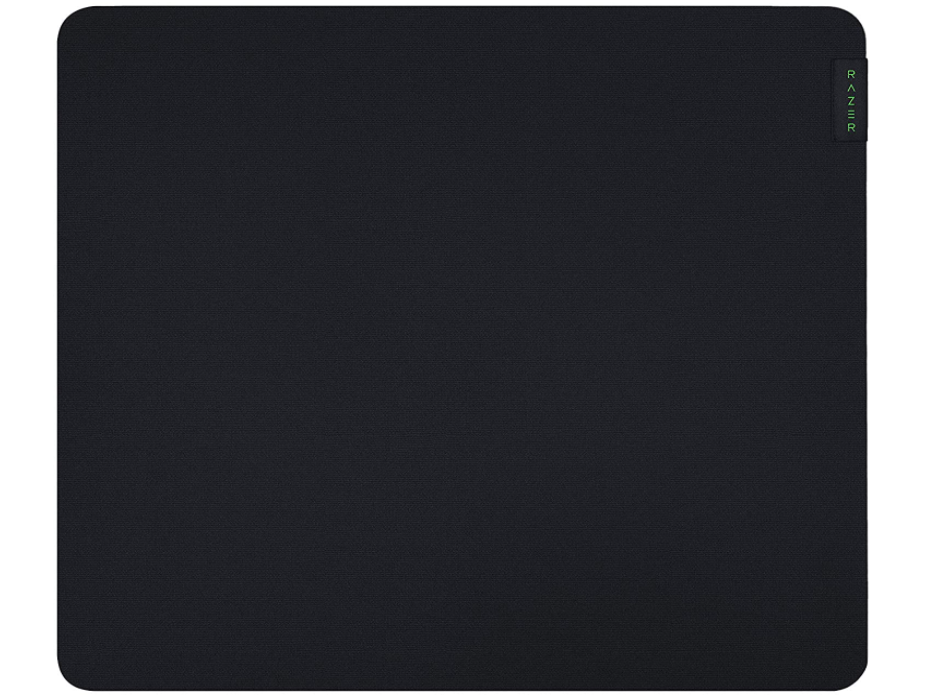 Arteezy definitely went big (literally) on his mouse pad through the Razer Gigantus. Measuring a generous 45cmx45cm and 5mm thick, it makes it one of the biggest mats made by Razer.
Aside from its size, the mousepad has a textured weave that is in the middle of their speed mats. It also sports a non-slip rubber base and features anti-fray stitching.
The mouse pad feels nice under the hand. It might not be as smooth as other speed mats they make, but it is also not as rough as their control mats. Its silky middle ground makes up for any roughness.
With this mousepad, there's no way Arteezy runs out of real estate when making broad sweeping motions using his mouse.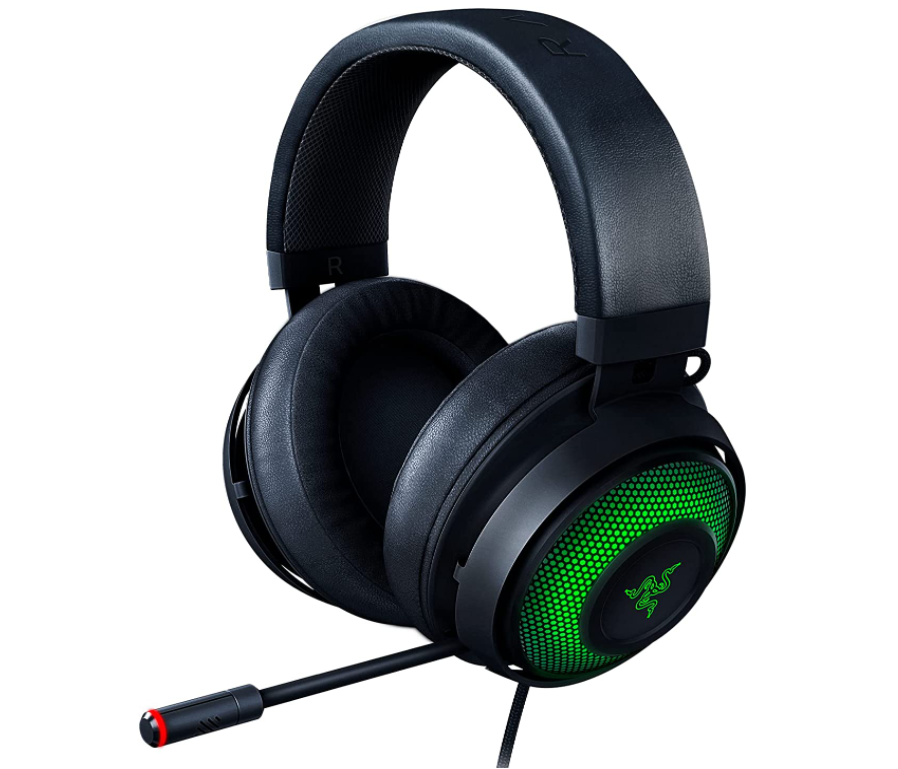 Great audio makes for a great gaming experience. Arteezy definitely struck gold with the Razer Kraken Ultimate.
These headphones have an aluminum frame and a foam cushion alongside their headband.
The headphones are also large and have thick ear pads that are filled with cooling gel and cushioned with foam. The earpads are also covered with leatherette and soft fabric on the top.
The headphone pads are soft and thick and make a comfortable seal around the ears. The fabric found on the ear pads also ensures that there is little heat buildup, ensuring that your ears and head remain cool even after donning the headphones for hours.
The headset boasts surround sound, which presents a more realistic audio depth. The headset also offers good isolation, which is close to noise canceling. The earpads are good for keeping out all sorts of sounds that you encounter at home.
Arteezy's Family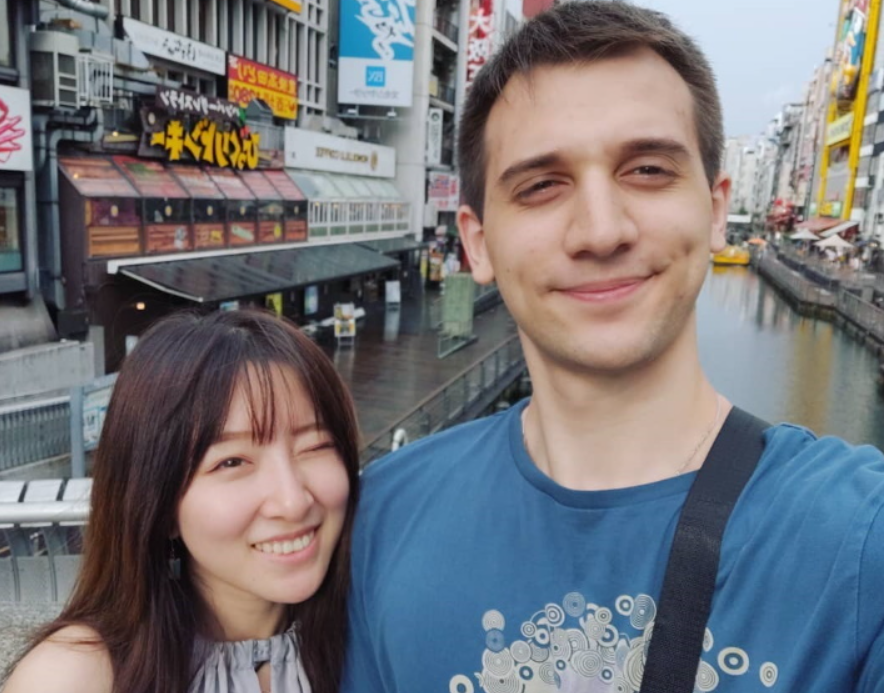 Arteezy's girlfriend is Zhang "Dove" Tiange. They've been dating for a while, and they're not afraid to share their love story with the world. This is why it's pretty easy to find Dove's photos on Arteezy's Instagram and vice versa.
Like Arteezy, Dove is also making notable moves in the gaming world, and she's determined to advance professionally. Currently, this passionate content creator from China is a Dota 2 caster and host.
The Kiev Major 2017 was the first big Dota event Dove hosted. She has also created content for The International 2018 & The International 2019.
Arteezy and Dove's interest in Dota 2 could be among the reasons they grew on each other. After all, they can always play this game whenever boredom creeps in.
Dove's journey as a Dota player began at Gamefy, where she started working while she was still in college. Then, she connected with friends who enjoyed playing this game and encouraged her to try it.
It's worth mentioning that Arteezy and Dove have more than just a passion for Dota 2 in common. They seem to relish each other's company, based on the pictures they've shared online.
Arteezy's Net Worth and Career Earnings
As of 2021, Arteezy's net worth was $1 million. As of this writing, he's the 30th highest-earning esports player worldwide. This outstanding gamer has made a large portion of his money through participating in various gaming competitions.
Here's a brief breakdown of the money he's won as a competitive Dota 2 player.
Arteezy's Gaming Tournament Career Earnings
Arteezy has competed in 107 Dota 2 tournaments so far, earning a total of $2,474,133.21 in prize pool winnings since he was only 16.
Evil Geniuses accounts for $2,110,878.23 (85.32%) of Arteezy's total gaming earnings. When he was playing for Team Secret, he made $343,326.82, 13.88% of all the money he's raked in by playing Dota 2 competitively.
Arteezy earned $4,000.00 and $13,676.20 as a Canadian National Team and Speed Gaming member, respectively.
Even when Arteezy wasn't on any esports organization's roster, he competed with other professional Dota 2 players. He has played four games as an independent player so far, bringing in $2,251.96, only 0.09% of his earnings.
YouTube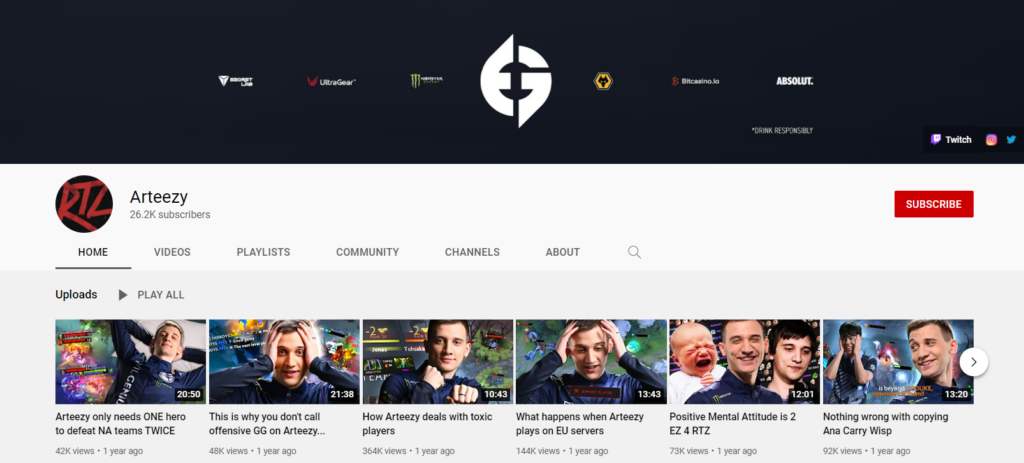 Arteezy has a YouTube channel with over 30K subscribers and 4,417,136 views so far. This means as a YouTuber, and he's potentially received thousands of dollars from this platform, contributing to his overall net worth.
Twitch
Twitch is also on the list of Arteezy's income sources. An enlightening Twitch data leak in 2021 indicated that he's one of the wealthiest Dota 2 streamers worldwide, having made $67,486.52 within the two-year period that was exposed.
Notably, this might not seem like an overwhelming amount, but it's impressive considering he's not a frequent streamer, and he wasn't active on this platform in 2021. Plus, it's way more than what some regular streamers take in annually.
Esports Teams
Arteezy has been on various esports teams' rosters since 2013, including Speed Gaming, Team Secret, and Evil Geniuses. This has made him eligible for salaries, and even though the amount he's raked in over the years is unknown, it could be a large sum.
Most esports organizations pay their players a standard salary of between $50,000 and $75,000 yearly. It could be more based on a member's role, skills, and popularity.
Arteezy's Retirement and Post Professional
Arteezy hasn't outright talked about his retirement or plans after he quits playing Dota 2 professionally. So we can't tell when he'll make his exit. But we bet he still has a lot to do in the esports scene, and only time will uncover his game plan as a player, streamer, and a part of Evil Geniuses.
Arteezy's Merch
Arteezy has influenced countless esports enthusiasts and players on a global scale. If you're one of them, consider purchasing Arteezy-inspired merch. And you can even get some items for your friends who also like him.
The available options at this moment are: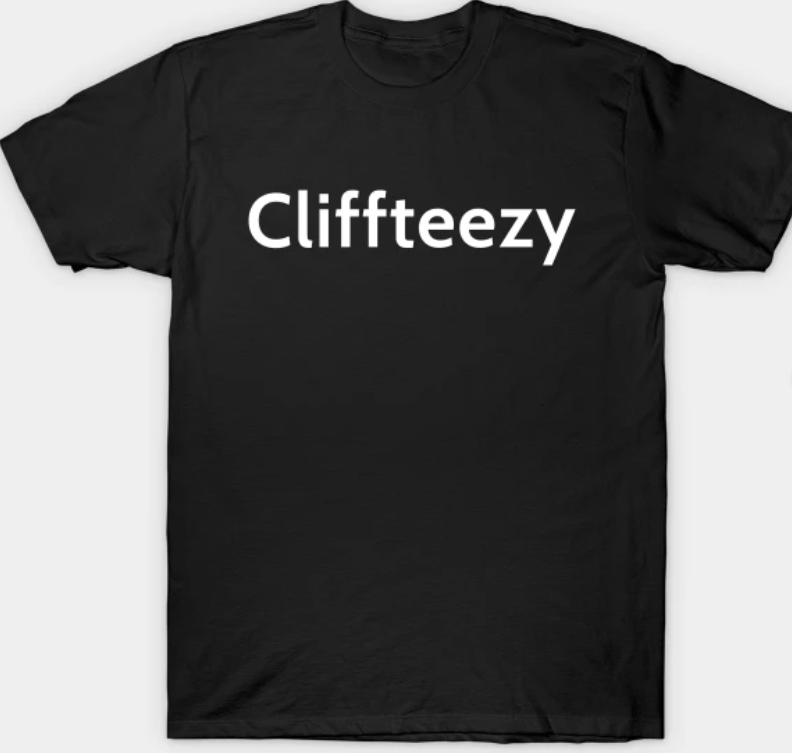 Check out this fashionable Arteezy t-shirt that Boneworkshop designs and sells in various colors, including black, maroon, red, navy, royal blue, red heather, turquoise heather, purple, hot pink, and brown.
Its sizes range from small to 5XL, meaning there's something for everyone. What's even better is you get to choose between the male and female fit, depending on what suits you best.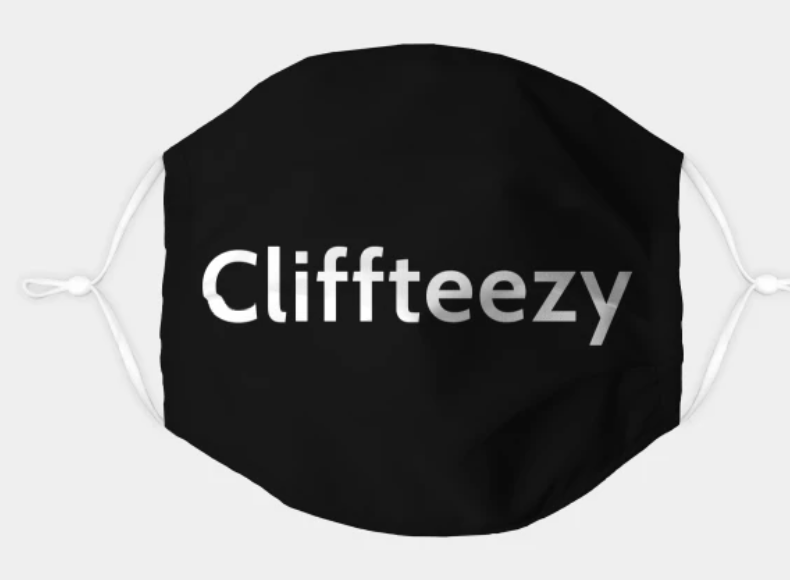 If you've been hunting for funny Arteezy-inspired masks to wear to work, school, or at home, this could be what you need. You can find them at the Boneworkshop, and there are options for both adults and kids.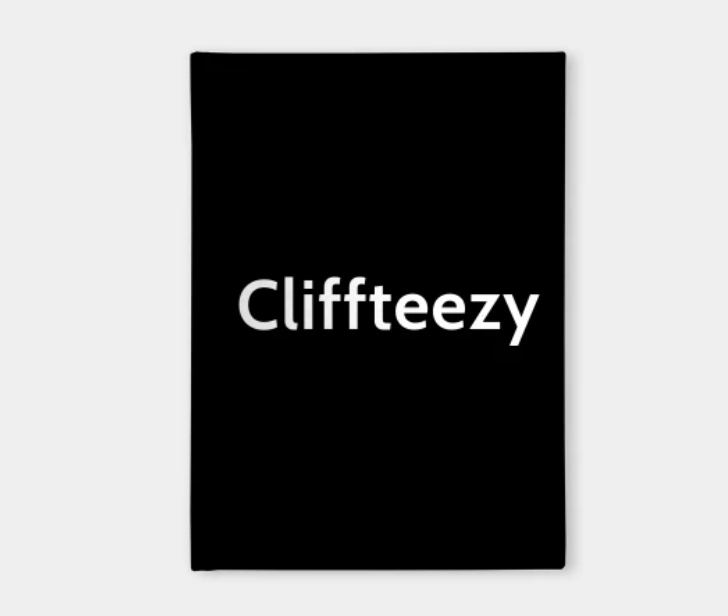 Nothing beats a fancy, quality notebook because it provides so many perks. For instance, it's perfect for jotting down quick thoughts, not to mention expressing your feelings and noting down reminders.
This notebook delivered to you by Boneworkshop is convenient for you if you're looking for one with a hardcover. You can have yours blank or ruled, based on your preferences.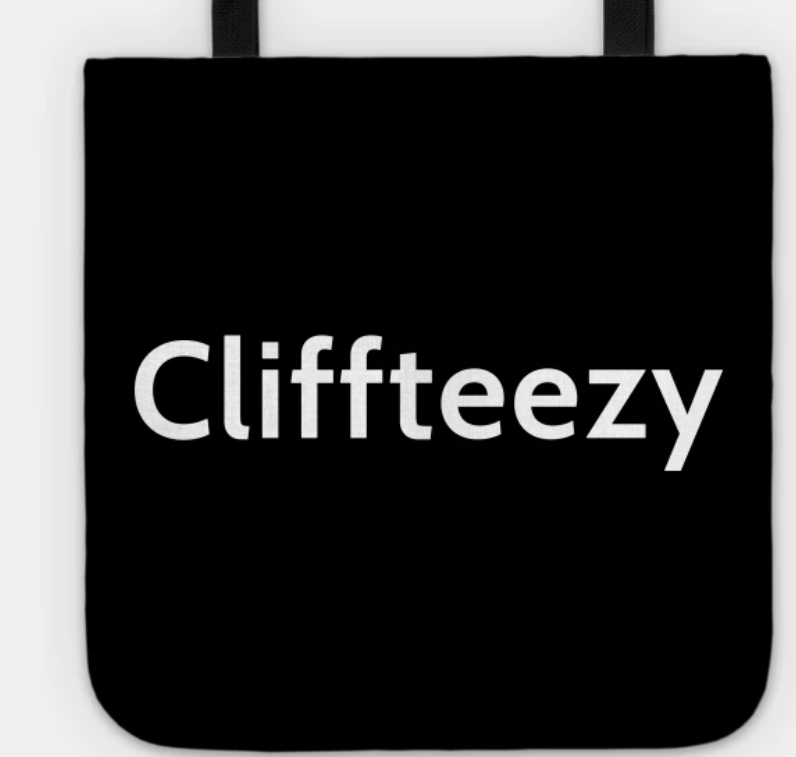 Boneworkshop designs this tote bag specifically for Arteezy fans. They offer it in small, medium, and large sizes to accommodate the needs of everyone. You're free to order yours in a double-sided or single-sided print; it all boils down to the style you prefer.
Looking for a round pinback button? You could get this one available in small and large sizes. It leverages UV and scratch-resistant Mylar to add to its durability. This Arteezy pin has a choking hazard, so keep it away from kids below 3.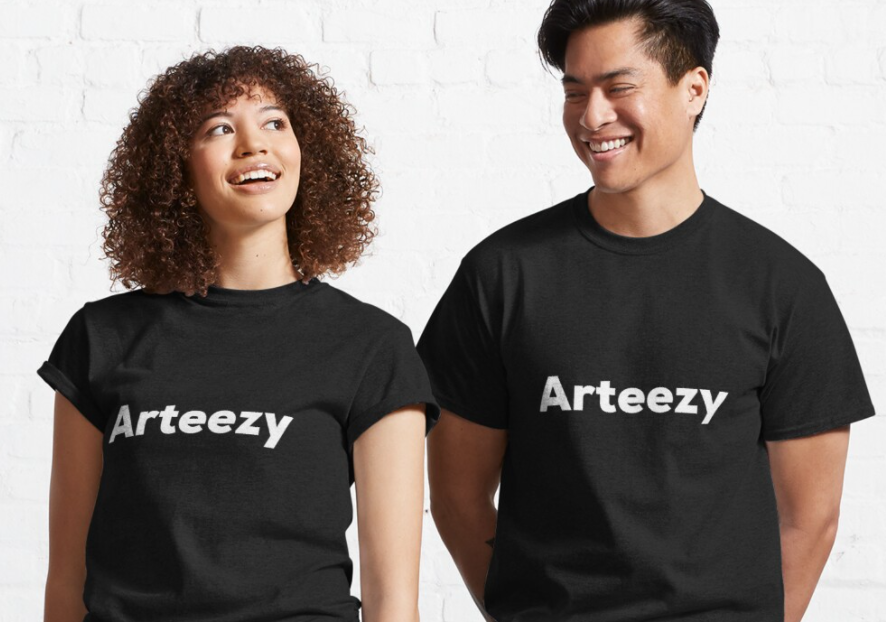 This is a fashionable Arteezy t-shirt designed by scaleupincome. You have plenty of color options to mull over, such as black, red, green, army, white, heather grey, light blue, orange, and brown. The provided sizes are between small and 5XL to meet the needs of all Arteezy fans.
If you're not particularly enthusiastic about short sleeve t-shirts, this brand also avails Arteezy Long Sleeve T-Shirts. But the available colors are only black, white, dark blue, heather grey, cardinal and dark grey. Besides, as of this moment, these long sleeve t-shirts' sizes range between small and 2XL.
In addition, scaleupincome also has a classy Arteezy Baseball ¾ Sleeve T-Shirt that comes in white/black, black/white, white/navy, white/red, white/blue, white/asphalt, and white/green.
Frequently Asked Questions about Arteezy
Question: Is Arteezy a highly-paid esports player?
Answer: Yes. Arteezy is one of the highest-paid Dota 2 players. As of this writing, he's Canada's best-paid gamer.
Question: Is Arteezy married?
Answer: No. Arteezy hasn't walked down the aisle yet.
Question: Does Arteezy like animals?
Answer: Based on Arteezy's Instagram, he's fond of animals, something he shares with Alexia Raye (check Alexia Raye's bio). He's posted several cute pics of several animals, including dogs, lions, and cats.
Recommended Reads:
Research Citations 
https://www.esportsgrizzly.com/blog/how-much-do-esports-players-make/
https://liquipedia.net/dota2/Dove
https://www.youtube.com/watch?v=vgUADmF6D-Q
https://www.ecumenicalnews.com/article/dota-2-professional-player-aui-2000-kicked-out-of-evil-geniuses-replaced-by-team-secrets-arteezy-32745