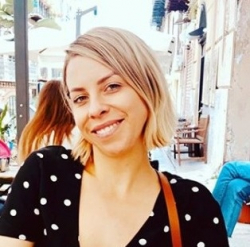 Latest posts by Jodie Chiffey
(see all)
Octavian "nl_kripp" Morosan is a famous Twitch streamer, YouTuber, and professional video gamer, currently on Team SoloMid's roster.
Since Hearthstone's popularity has tremendously surged within the past few years, I was eager to learn about some of this game's best players. Intriguingly, nl_kripp came near the top of my list.
On Twitch, nl_kripp has 1.5M followers, and his YouTube channel boasts close to a million subs. I applaud how well he's leveraged these two platforms to earn a living, like many passionate Hearthstone lovers, such as Sodapoppin, 5up, Hafu, and Summit1g.
If you'd like to know more, this nl_kripp bio delves into his personal and professional life.
nl_kripp Bio Facts
| | |
| --- | --- |
| Real Name | Octavian Morosan |
| Birthplace | Romania |
| Birthdate | June 30, 1987 |
| Nickname | nl_kripp, Kripparrian, Kripp |
| Height | 6 feet, 4 inches |
| Nationality | Romanian-Canadian |
| Zodiac Sign | Cancer |
| Siblings | N/A |
| Children | N/A |
| Spouse/Partner/Wife | underflowR |
| Games Played | Hearthstone, Magic: The Gathering, Diablo II: Resurrected, Teamfight Tactics, Just Chatting, Path of Exile, Sid Meier's Civilization VI, etc.  |
| Net Worth | $1.5M – $2,5M |
| Social Media | Twitch: nl_Kripp, YouTube: Kripparrian, Twitter: @Kripparrian Instagram: Kripparrian |
| Awards | N/A |
| Last Updated | August 2022 |
nl_kripp's Birthplace and Early Life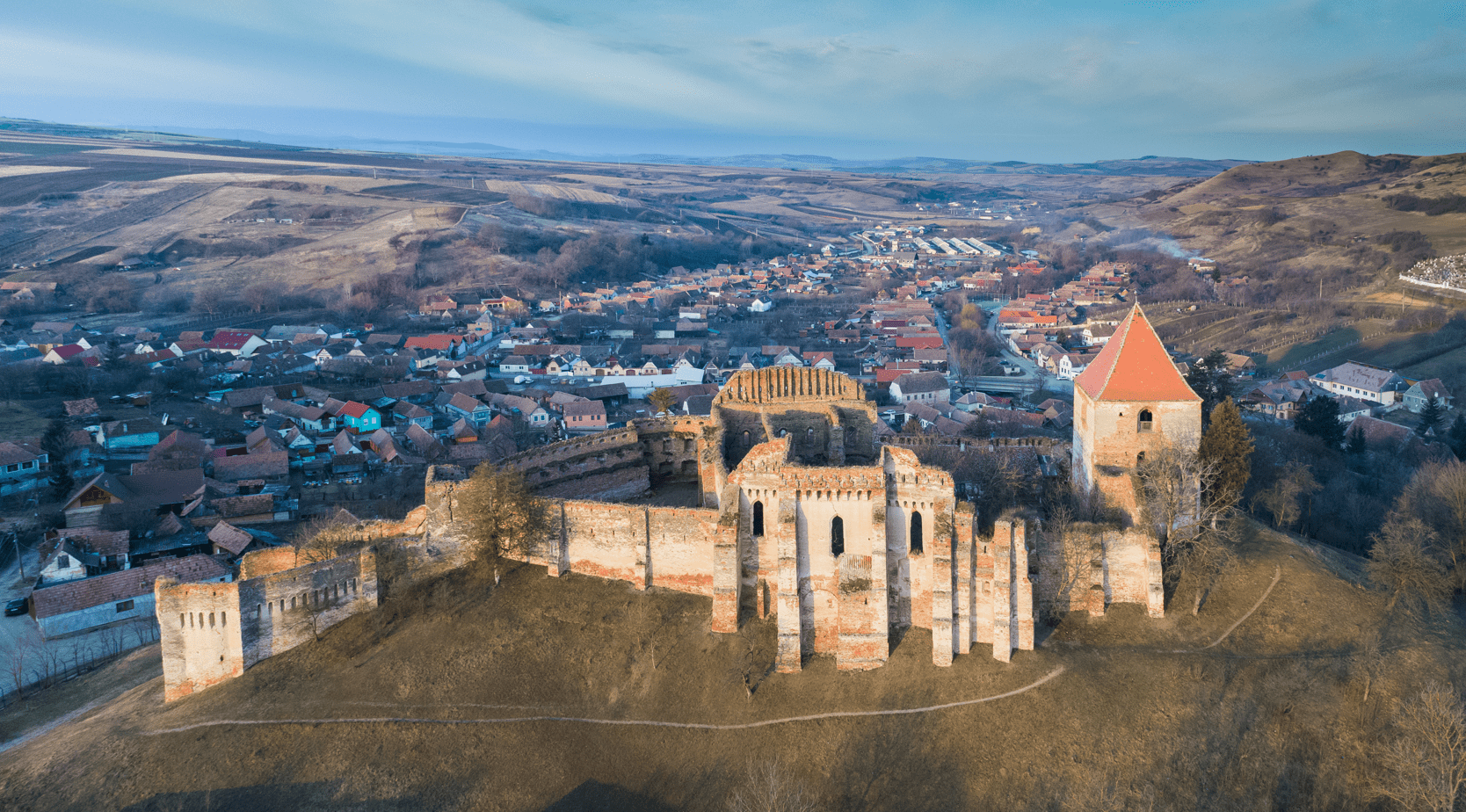 nl_kripp is a Romanian born on June 30, 1987.
From my point of view, he boasts a secretive personality, which explains why he hasn't revealed anything about his parents or siblings. He could also have kept them away from the public eye to avoid too much scrutiny from the media.
Even though nl_kripp hasn't disclosed his educational schooling, he's mentioned that his major was math and physics. Even so, he wasn't really into his studies, so he dropped out to work as a computer technician. I think it was a pretty bold move since he didn't know how things would pan out for him without a degree.
Luckily for nl_kripp, his online gaming career took off even before he began streaming, making way for his current success.
How Did nl_kripp Get Started Gaming?
nl_kripp began his professional gaming career by creating World of Warcraft (WoW) gameplay clips. His passion for playing this game intensified when YouTube began to monetize content. He wanted to live off the platform and was ready to put in the work to achieve his dream.
Apart from World of Warcraft, nl_kripp also produced videos related to several other games, including Hearthstone and Diablo III. I believe diversifying his content was a nice touch because it enabled him to attract a larger audience.
His superb gaming skills, hard work and devotion to these video games stack the odds in his favor, and besides earning a living, he achieved many incredible feats. Itching to learn more about them? Let me loop you in!
Hearthstone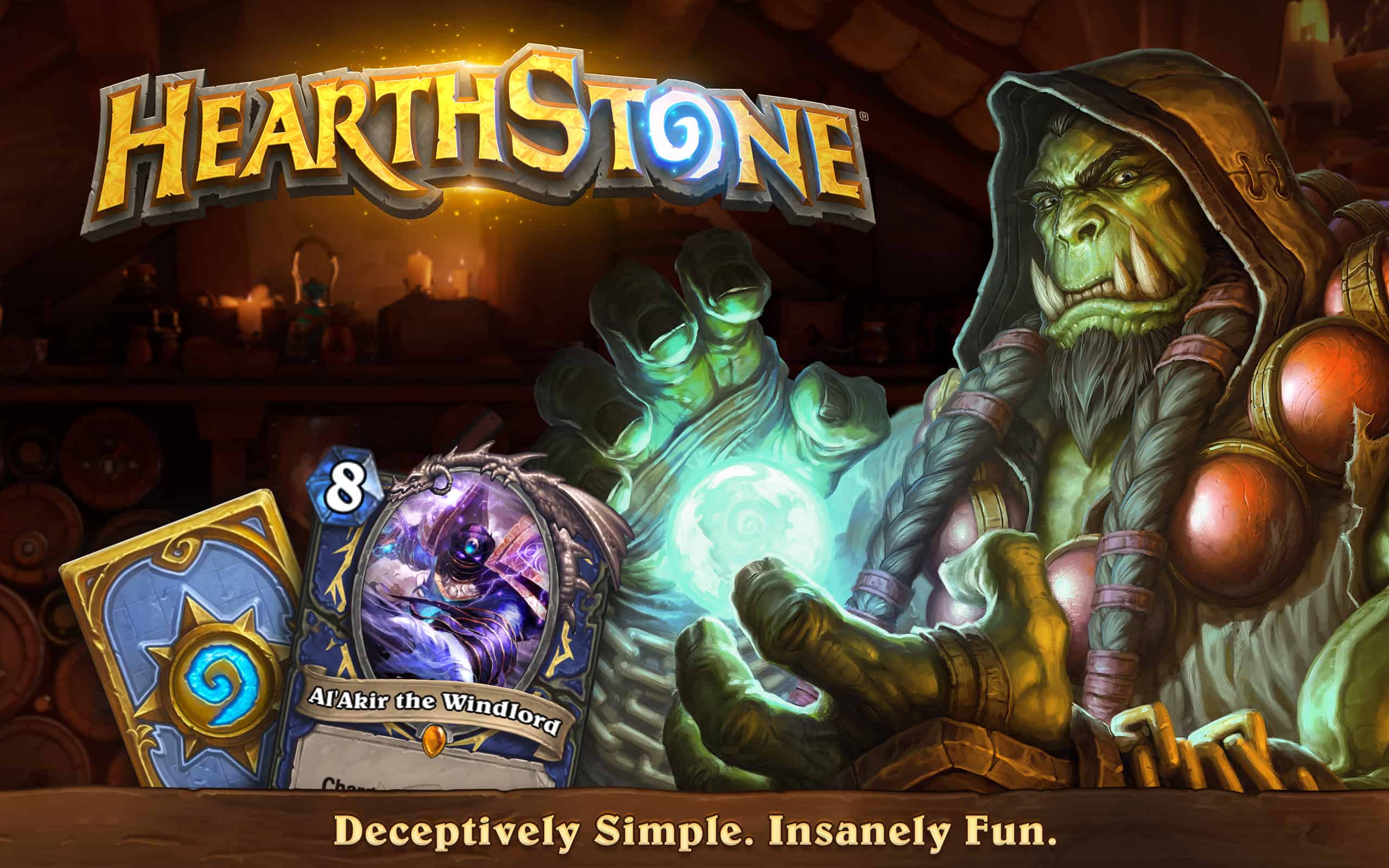 As of this writing, nl_kripp comes fourth on the list of the most popular Hearthstone streamers on Twitch. Additionally, in August 2015, he attained this game's highest ranking in its ladder system, "Legend rank."
Here's more.
nl_kripp's Hearthstone streams have gained a reputation for their high entertainment quality. I'm even confident this is among the reasons he got to commentate at the BlizzCon Hearthstone World Championship in 2015, alongside Frodan and AmazHS.
Uno
I don't think nl_kripp is a massive fan of Uno, a classic card game usually played by 2-10 players, but impressively, he's among its best players. In 2020, he participated in the Twitch Rivals: Uno Showdown – Pool B and finished first, beating other top talents, including Ohmwrecker, Zalae, Swiftor, Northernlion, and Kibler.
Diablo III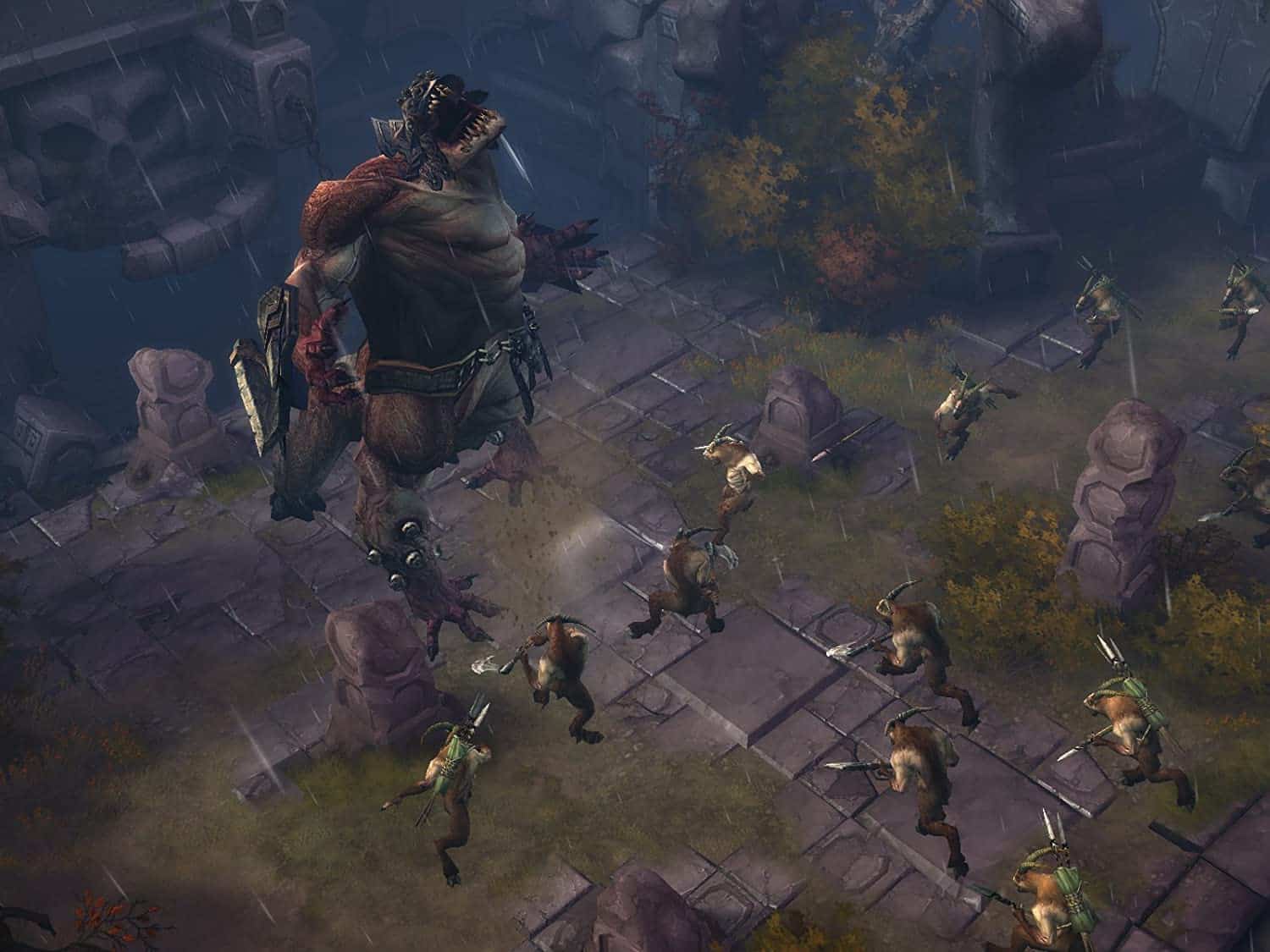 nl_kripp mastered Diablo III within an unbelievably short time. A month after the title's launch, he collaborated with his pal Krippi to complete the "Inferno" difficulty, the top-most level at the time.
World of Warcraft
nl_kripp made history by becoming the first player to finish the Ironman Challenge, a popular and considerably tough WoW challenge. Besides, he boasted the greatest damage per second benchmarks for the game's Hunter class.
nl_kripp's Videos
As nl-Kripp rightly notes, the dragon battlegrounds are lethal and unforgiving. This is why he first delves into how impactful the changes effected by the developers will impact different tiers. He then switches to what he does best, switching between cards to summon fire-spitting dragons to vanquish his opponents.
The ultimate aim of most streamers is to flaunt their prowess, engage their fans, and hone their skills. But superseding all this is the rush to unlock new powers, amass more arsenal and be the best one can be within the confines of the game. This adrenaline rush pushes nl-Krippin's opponents to sell all their minions to buy Leeroy and Mantis. But the shocker to them is when the stalling champ pulls a quick one, fatally crushing them when they least expected it. Here is how it all went down.
nl_kripp's Gaming Setup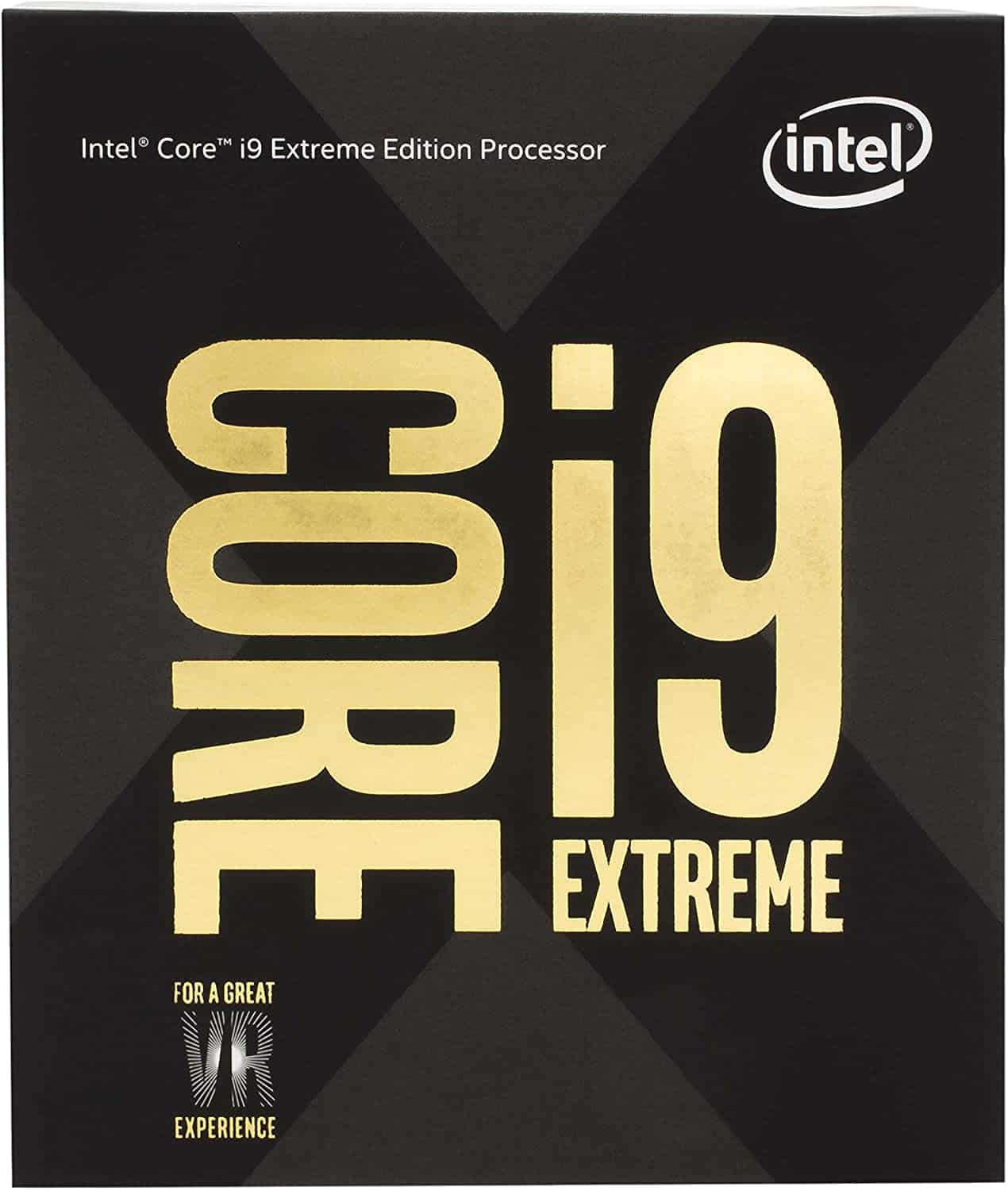 Like Moonmoon, nl-Kripp leverages the impressive creativity capabilities of Intel's Core i9-7980XE. The processor is pre-fitted with Intel Turbo Max Technology that boosts select core speeds and directs demanding tasks to them. With this hack, NL-Kripp is assured of enhanced load speeds across all his variety streams.
Moreover, the processor, similar to SquishyMuffinz's, is Optane Memory ready, meaning that it can rapidly recognize, recall and load all of his favorite games in no time. Other key features include the all-common LGA 2066 socket, compatibility with Intel X299 Chipsets and a whopping 18 cores and 36 threads that can clock up to 4.4GHz.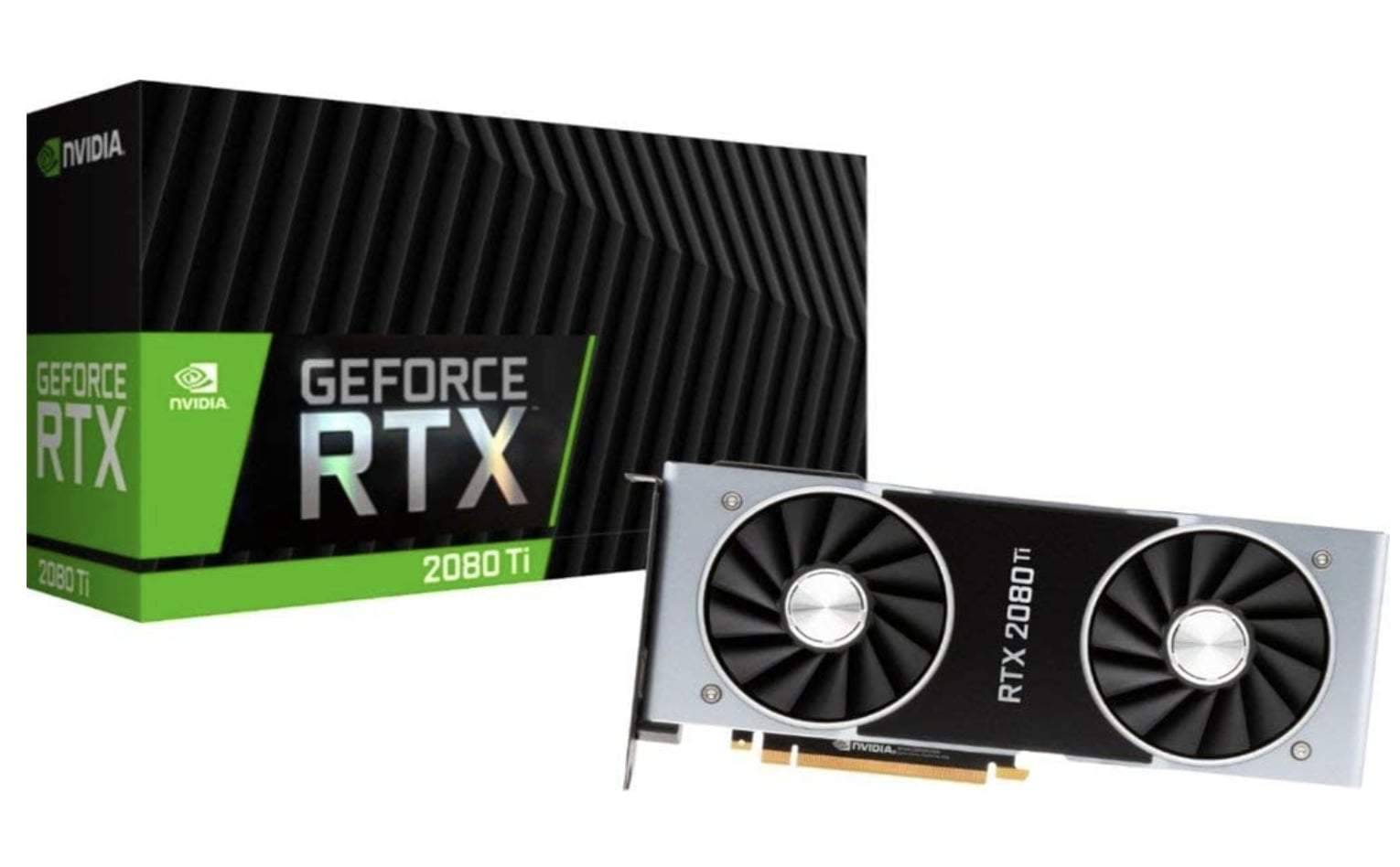 Like Dakotaz and Gronkh, nl-Kripp fancies the futuristic RTX 2080 Ti graphics card. The card boosts 11 GB of GDDR6 video memory, making it possible for him to process and enjoy robust and life-like images across all his Hearthstone exploits.
Further, the card is pre-built to support a plug-and-play option with all NVIDIA-driven headsets at zero latency allowing him to enjoy the most immersive VR audio and videos. Other key features include support for four display monitors and a PCI E power connector.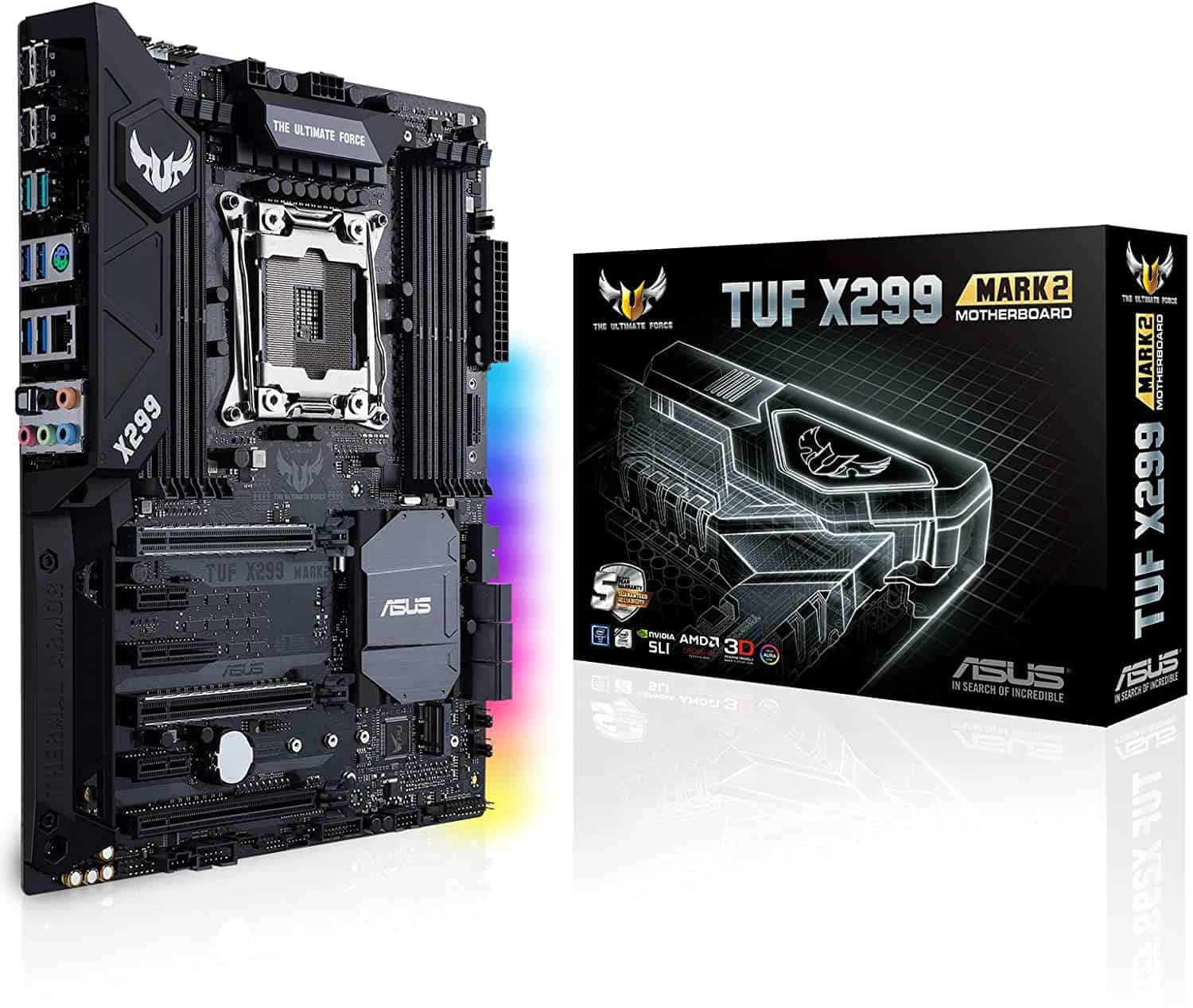 The X299 Mark 2 isn't branded The Ultimate Force for no reason. For starters, with the Thermal Radar 3, the motherboard has a superbly stable cooling that offers ultimate cooling whenever nl-Kripp overclocks his system.
Further, he has the option to tap into the near-limitless AURA Sync RGB ecosystem to create a mesmerizing battle station. While at it, he can relieve some RAM power by opting into the motherboard's Intel Optane Memory to allow him easily recall and launch his favorite games.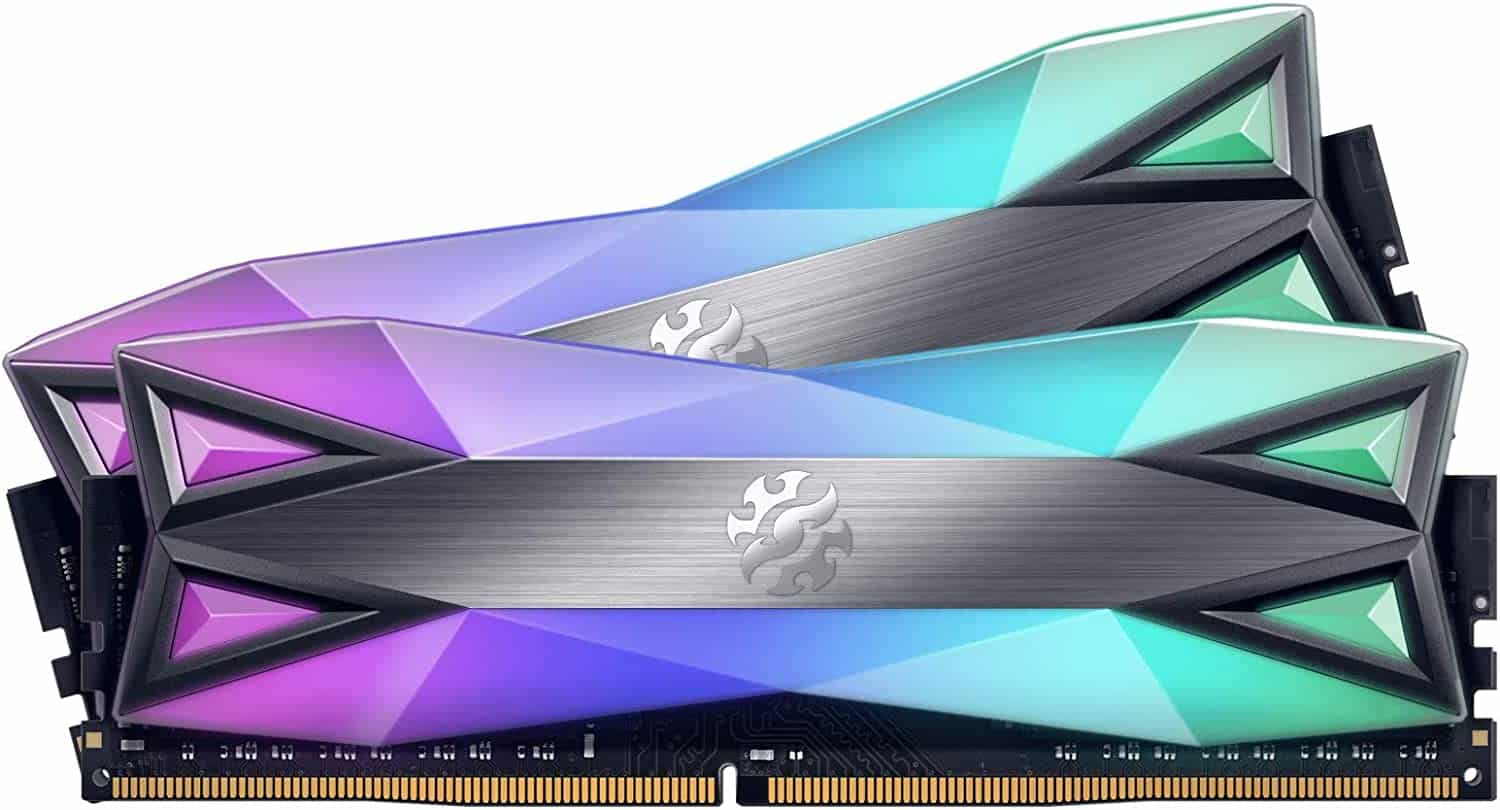 Unlike most gamers that trust the services of G Skill Trident RAM, nl-Kripp leverages the services of ADATA XPG Spectrix RAM. The RGB-lit RAM features the trending Intel XMP 2.0 profile that allows him to switch between different speeds as his games may demand.
Other key features include more RGB per mm2, and superior power efficiency, among many other impressive features.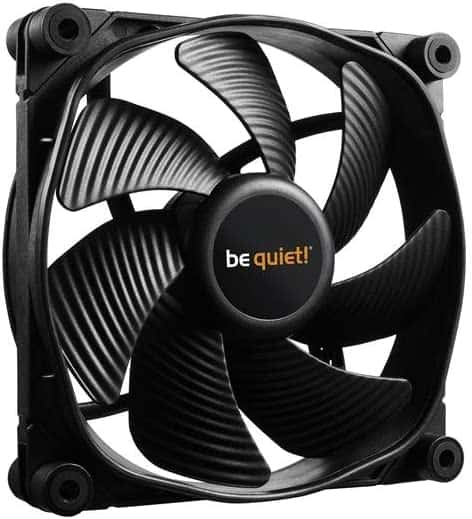 Relentlessly fanning out while directing optimized airflow to nl-Kripp's system is the be quiet Silent Wings fans. The ergonomic fans are powered by seven blades that funnel extremely high air pressure to every part within nl-Kripp's system.
As you might have guessed from the fan's name, it runs at virtually inaudible noise levels without compromising its performance to allow him to focus on winning. Crowning it all is its fluid-dynamic bearing that guarantees durability while the 6-Pole fan motor buffers against excessive power consumption.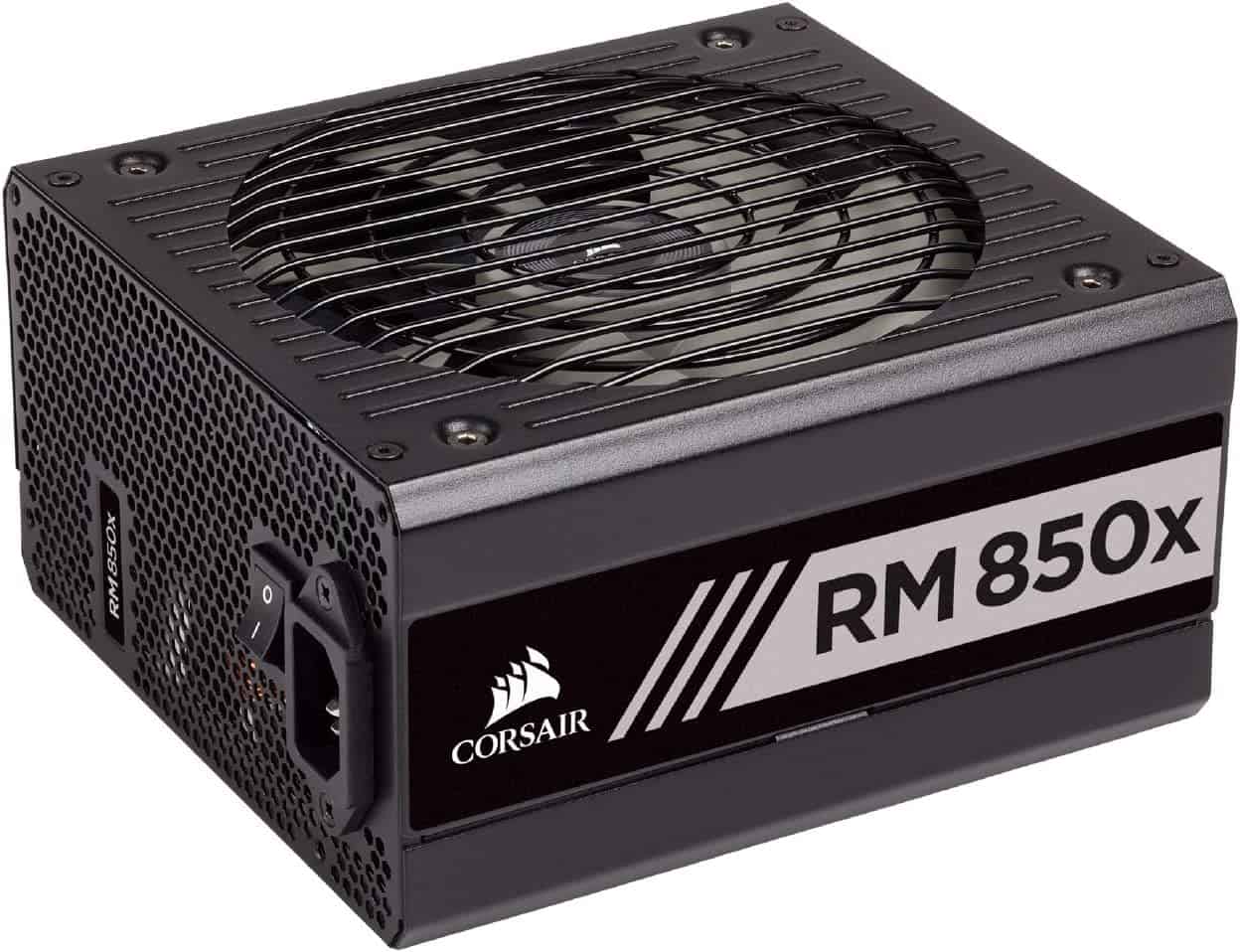 nl-Kripp relies on Corsair's masterpiece to regulate his voltage needs. The 80 Plus Gold certified PSU has an extended surface to ensure maximum cooling surface area and performance. It is powered by 100 percent industrial-grade Japanese capacitors whose unwavering reliability is a gaming marvel.
Another impressive feature is the PSU's modular design that makes it possible for nl-Kripp only to connect select cables minimizing clutter on his battle station. Other key features include a near silent operation under low and medium loads thanks to its Zero RPM fan modes.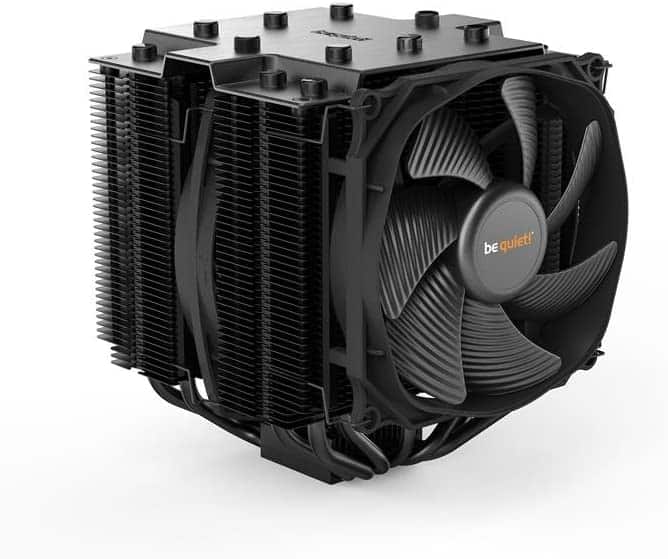 Another mention-worthy peripheral in nl-Kripp's arsenal is the all-powerful yet inaudible CPU cooler that goes by the name be quiet! Dark Rock Pro 4. The cooler is powered by two virtually inaudible wings that funnel extremely high air pressure when rotating at speeds of 24.3Db(a).
The coolers are AMD compatible and support a myriad of Intel sockets. Other key features include seven high-performance copper heat pipes to absorb and dissipate heat and compact dimensions and cutouts to enhance RAM compatibility.

In tandem with his extended storage needs, nl-Kripp uses three storage drives. Two of these are from renowned giant, Samsung, while the last one is from revered HDD manufacturer Western Digital.
The two Samsung SSDs are powered by Samsung V-NAND Technology which guarantees solid performance and reliability with exceptional value. They both have impressive read/write speeds that ensure his games are retrieved, launched and running in split seconds. Lastly is that they both have secure encryption protocols to minimize the chances of data leaks or loss.
The WD drive on the other hand stacks up pretty well too coming in a portable and sleek form factor with vast storage capacities. This creates lots of headroom for him to not only store his streams but to also install new titles without the need to delete older ones.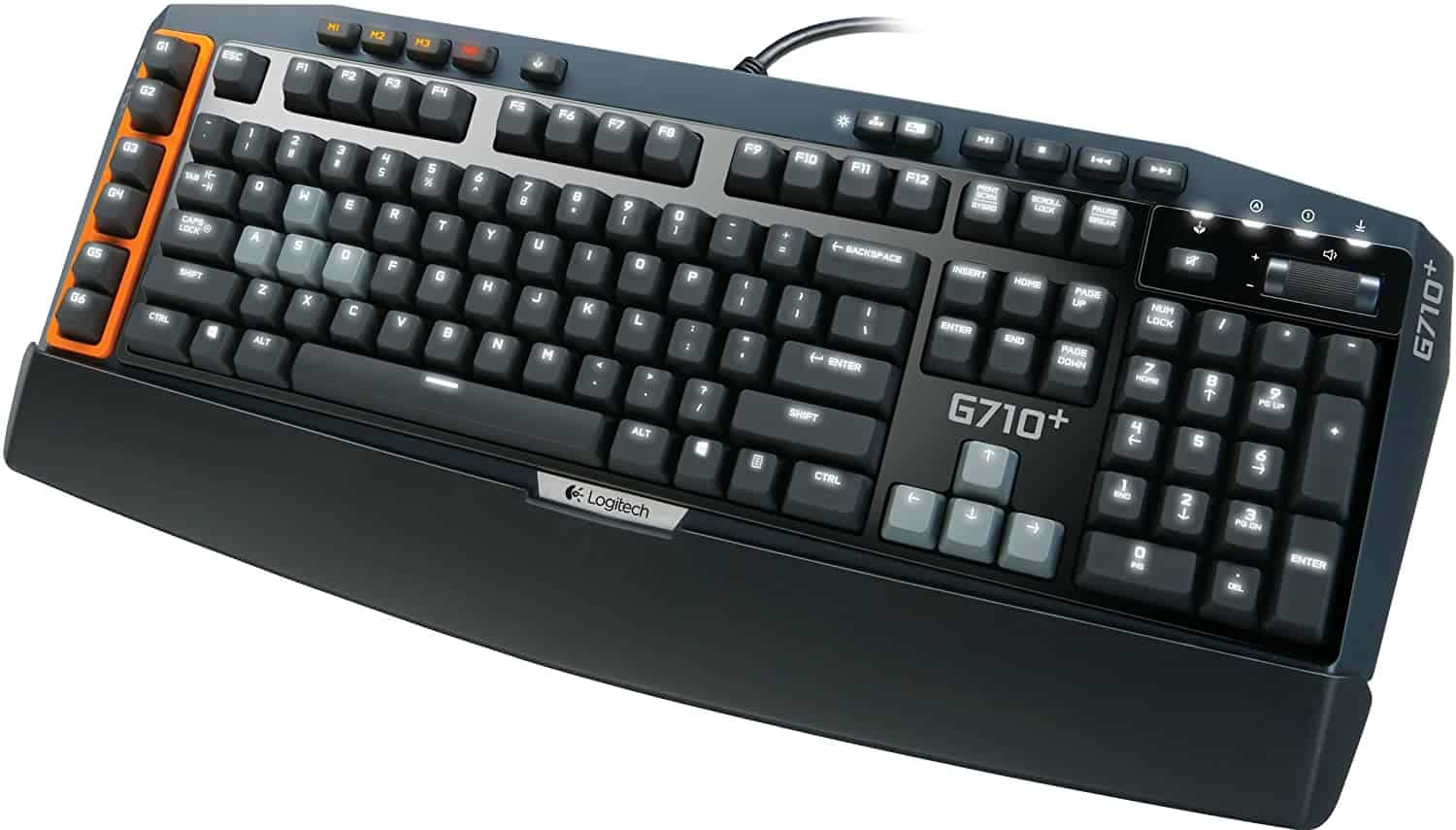 The Logitech G70+ is nl-Kripp's choice of keyboard. The mechanical keyboard is powered by highly responsive mechanical switches that require minimal pressure for actuation. To counter the slip commands that may arise from this sensitivity, the keyboard comes with 110 anti-ghosting keys and a 26-key rollover to ensure he makes the right moves with flawless precision.
Further, the keyboard has dedicated media controls that can instantly mute, decrease/increase volume, adjustable dual-zone backlighting, as well as individually RGB-lit keys. Last on nl-Kripp's keyboard are high-speed keys whose actuation returns satisfying tactile feedback zero noise distractions.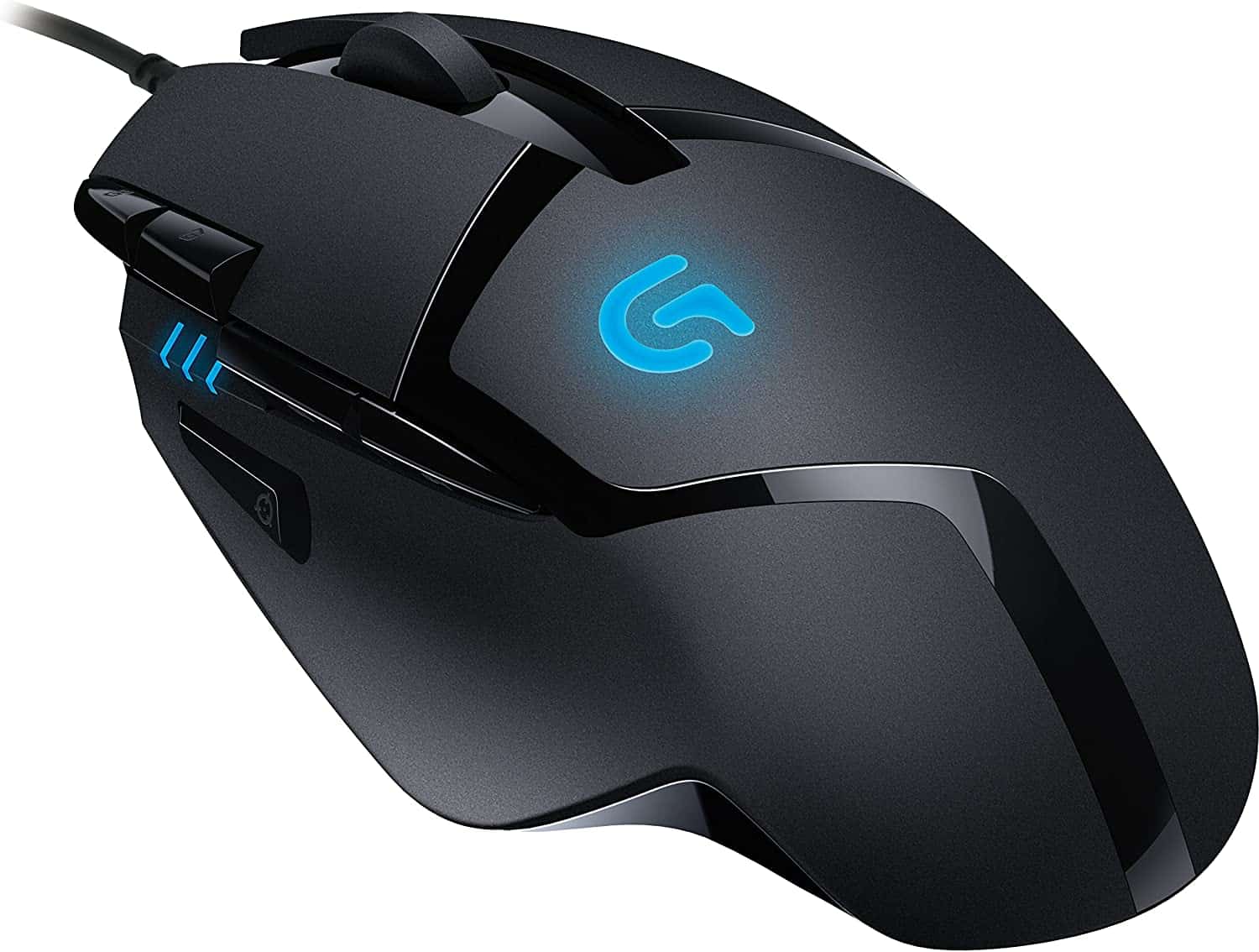 Faithfully answering all of nl-Kripp's lethal clicks is the wired Logitech G402 Hyperion Fury mouse. The ergonomic mouse comes with 8 programmable buttons that are generously spread on either side of the mouse. To these buttons, nl-Kripp can save multiple settings on the mouse's onboard memory for-on-the-fly launch.
The mouse has boosts a 1m/s report rate making it rank as one of the fastest wired gaming mice. Its DPI settings are versatile enough to allow him to save up to 4 on-the-fly DPI settings and 240-4000 dpi Max. acceleration.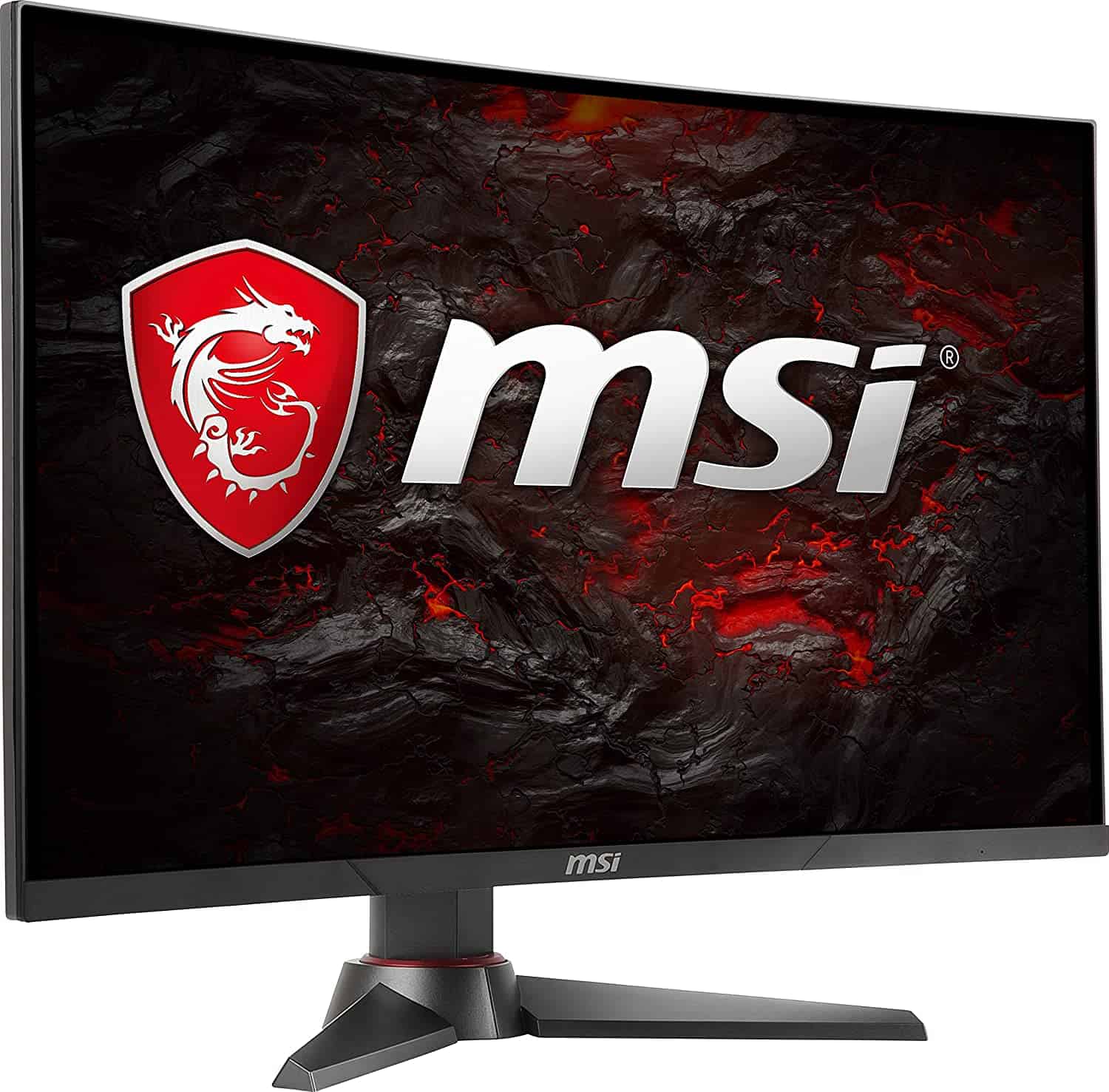 Unlike most gamers, nl-Kripp uses 4-curved MSI Optix monitors. The monitors have an adaptive sync feature that prevents screen tearing allowing him to enjoy fluid gaming sessions. Combine this with a 1ms report rate and 144Hz native refresh rate, and you can be sure that screen tearing and choppy frame are but vocabularies in his gaming life.
The Sennheiser is an over-ear headset with an active noise cancellation feature. Its sturdy frame is beautifully covered by a large headband padding that ensures nl-Kripp is comfortable throughout his marathon gaming sessions. Finishing its list of features is a dynamic microphone and a frequency response of 8Hz to 18kHz.
nl_kripp's Family
In October 2014, nl_kripp married Rania Morosan, popularly known by her alias underflowR. She's also a content creator. I have found many video gamers, including Ninja, who have chosen fellow internet stars as their life partners, so he's definitely not an exception.
nl_kripp is hesitant to share many details about his romantic life with underflowR.
Nevertheless, I learned she's a content manager and editor on his professional team. Besides, she also runs her own YouTube channel and streams on Twitch.
Are you burning to find out more regarding nl_kripp's wife? Here's what I know!
More About Rania "underflowR" Morosan
underflowR came into this world on March 27, but her birth year is unknown. She's a Greece native and can fluently speak Greek and English. Her German is not perfect, but she can communicate a few things.
If you ask me, underflowR's life was pretty interesting before she became a content creator and manager. Did you know she has a BSc in Computer Science and a Ph.D. in Artificial Intelligence? She even served as an Adjunct Lecturer at the esteemed Harokopio University of Athens.
So, how did a university tutor wind up on YouTube and Twitch? In my view, she fell in love!
nl_kripp met underflowR online in 2014, and after a few weeks of talking daily, he offered her a job. Notably, she was a self-taught editor, but her confidence and devotion to the process enabled her to prove that she truly deserved the opportunity.
They linked up in Greece and stayed together for a while before relocating to Toronto, Canada. Check out their house tour!
nl_kripp's Net Worth and Career Earnings
I've often asked, "How much is nl_kripp worth?" To be honest, his tremendous achievements as a Hearthstone player piqued my curiosity, so I researched his net worth. As of this writing, it sits between $1.5M and $2.5M, brought in through the channels:
Twitch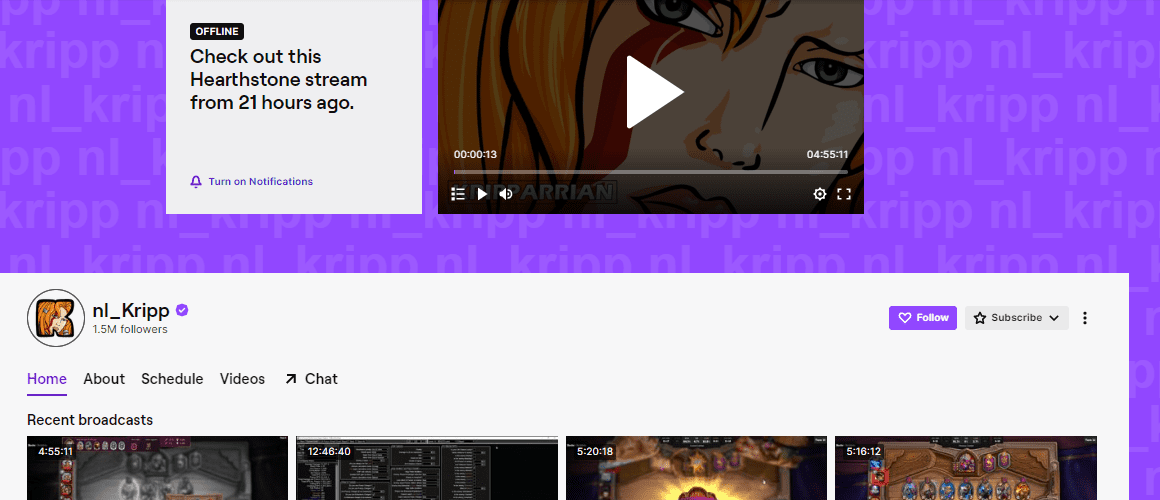 nl_kripp's Twitch career is considered successful. His channel has accrued 1.5M followers, 264,328,861 views, and 1,575 active subs, though he's had as many as 11,028.
As I expected, nl_kripp mainly streams Hearthstone, but he also enjoys other games, such as Path of Exile, Magic: The Gathering, Sid Meier's Civilization VI, and Shadowverse.
nl_kripp could be raking in thousands of dollars on Twitch, but his payouts' details are not yet published, making it hard for me to give you a precise figure.
YouTube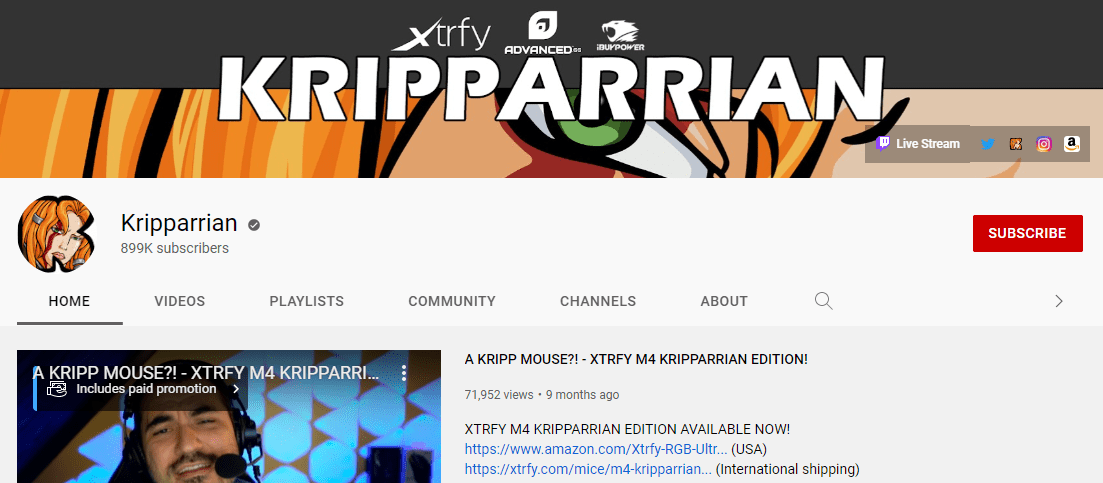 nl_kripp makes between $48,000 and $75,000 annually on YouTube. So far, he's uploaded 5750+ videos, accumulating 1,027,562,383 views.
Team SoloMid
nl_kripp is currently on Team SoloMid's roster as one of their streamers, meaning he earns from the company. However, the amount he makes monthly is unknown to the public.
Competitive Play
Between 2014 and 2020, nl_kripp participated in five gaming tournaments, bringing in $11,700.00. The games he played were UNO, Teamfight Tactics, Hearthstone Backgrounds, and Hearthstone.
Notably, nl_kripp played three titles as a free agent, making 33.12% of his total prize pool money. He took part in the remaining two events as a member of Team SoloMid.
Sponsors and Partners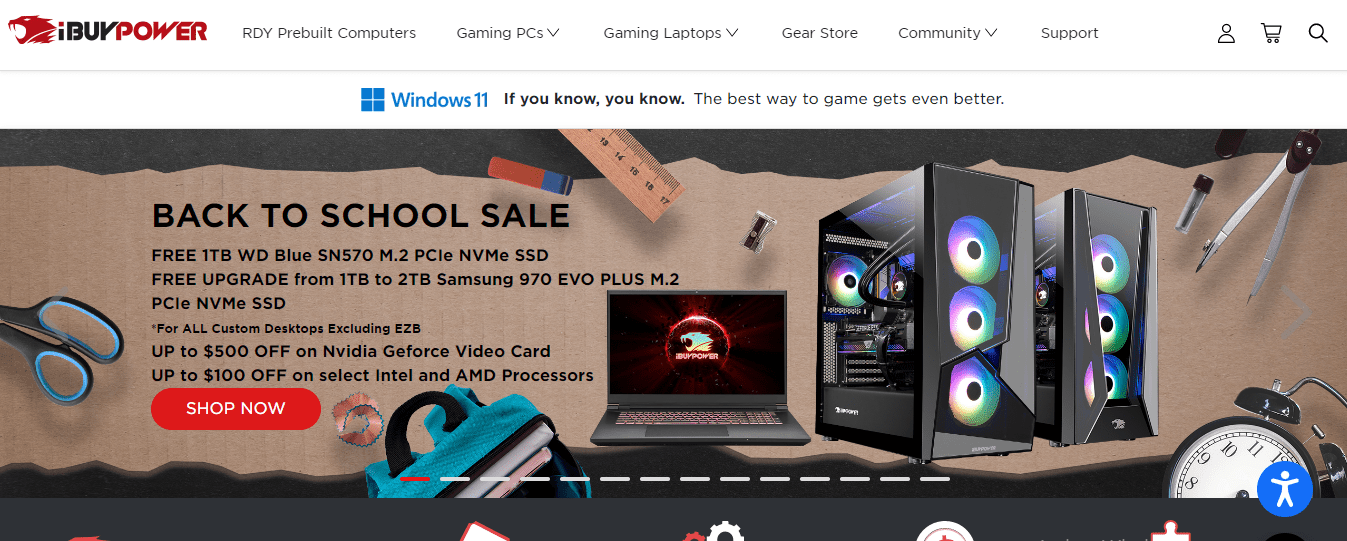 Presently, nl_kripp has signed partnership deals with iBUYPOWER, Advanced. gg, and Xtrfy, boosting his income. He's also promoted the products of various brands to earn commissions.
Business Endeavors
I speculate nl_kripp has brought in a considerable amount in proceeds from his merch store. As of this writing, he's offering t-shirts and tank tops at affordable prices. And he could be selling more products in the future to maximize his profit.
nl_kripp's Retirement and Post Professional
Based on my research, I'm convinced that nl_kripp still has a lot to offer the streaming and gaming community, so his retirement could be many years from now. He hasn't shared the details of his contract with TSM, but I think it might last years.
nl_kripp's Merch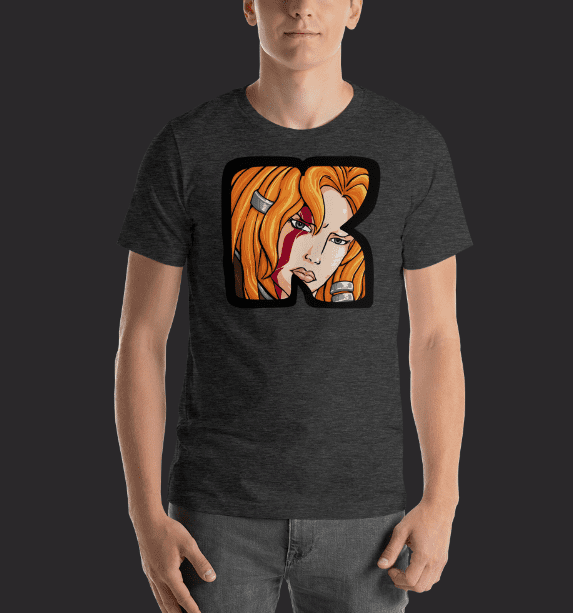 Sometimes, choosing the perfect t-shirt can be confusing because the market is jam-packed with a thousand options. But this one was a no-brainer for me since I find its feature combination irresistible. For instance, it comes in multiple shades and is manufactured with 100% combed and ring-spun cotton, known for its strength and comfort. Besides, the fabric is pre-shrunk, preventing it from shrinking over time.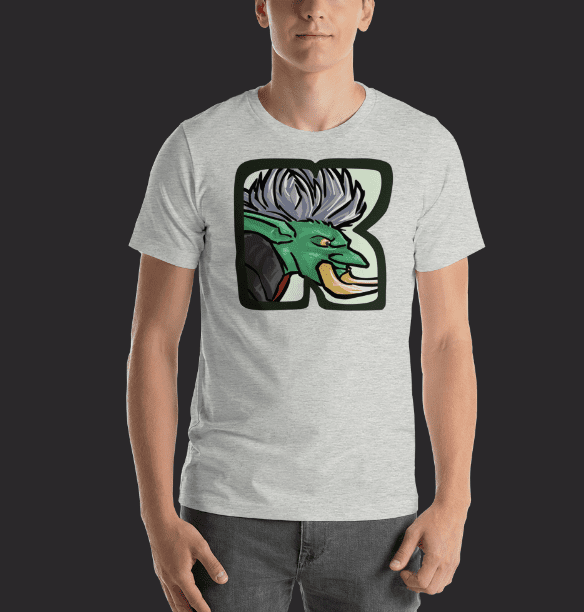 It was pretty easy for me to include this tee on this list, owing to its excellent qualities. For starters, it's size-inclusive, with options between XS and 5XL. Then, it's made with soft and strong cotton or poly/cotton blend, depending on the color. Regarding the latter, there are several choices, including stapes such as dark grey heather, athletic heather, leaf, Kelly, and red.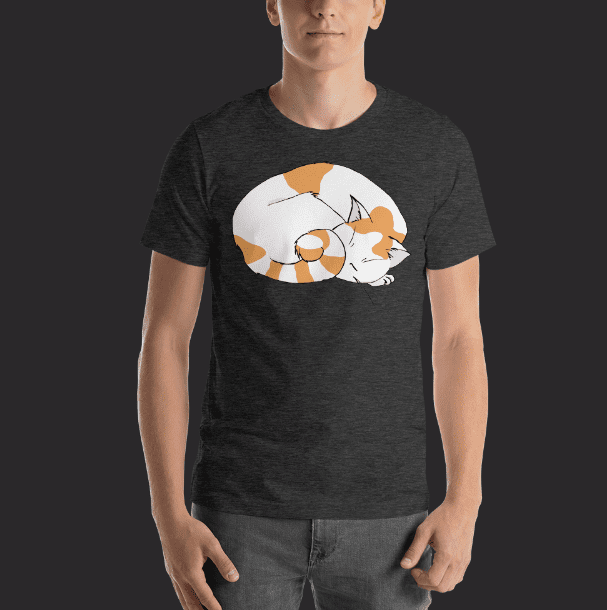 As I see it, you can count on this tee to last through the trends as long as you maintain it well. Heather deep teal, athletic heather, red and heather dust are among the top color options available. This t-shirt's top quality also appealed to me, thanks to its durable, pre-shrunk fabric and side-seamed construction that makes it look more flattering.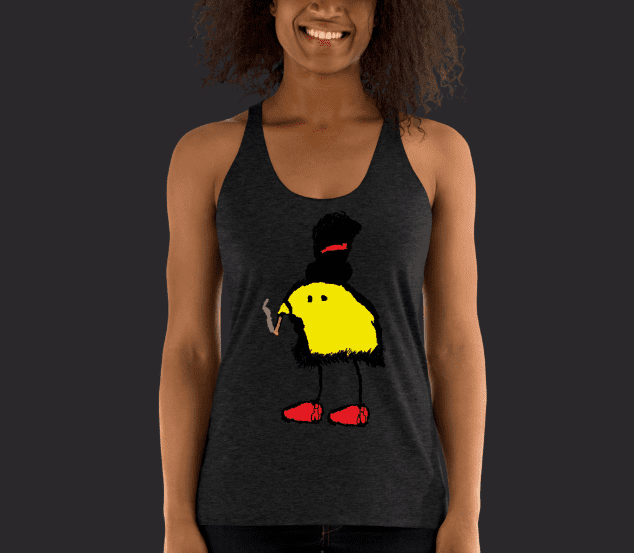 This tank top comes with a relaxed fit, rendering it suitable for working out, sleeping, or even stepping out for a wide range of outdoor activities. The color options are somewhat limited if you ask me since you only have charcoal black tri-blend and grey tri-blend to choose from. Even so, its enduring fabric (50% polyester, 25% rayon, and 25% combed ring-spun cotton) makes up for it.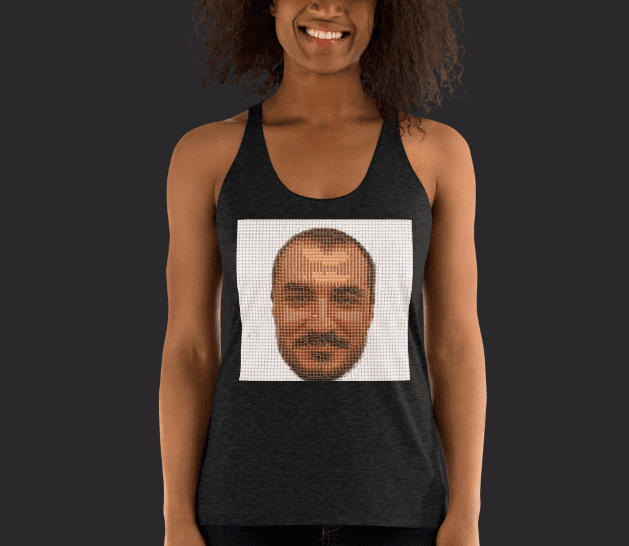 I particularly loved this top because it features a nl_kripp emote on its front. It's also perfect if you're looking for an edgy look and all-day comfort. For convenience, it boasts a poly/combed ring-spun cotton/rayon blend that gives it a mix of handy features, such as durability, breathability, softness, and a luxurious appearance.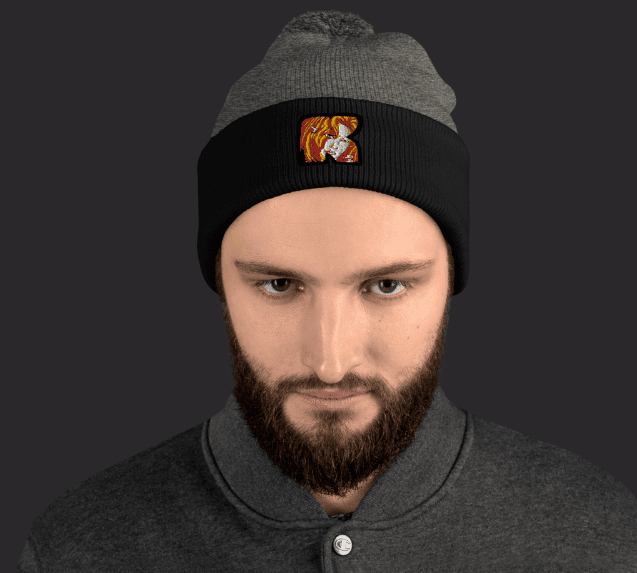 Here's a stylish embroidered beanie to add to your wardrobe. I think all its features are great, including its 100% acrylic fabric, the pom-pom at the top, and its size designed to fit everyone. Additionally, you get a few beautiful color options, such as dark heather grey/navy, neon pink, royal/heather grey, dark heather grey/red, and dark heather grey/black.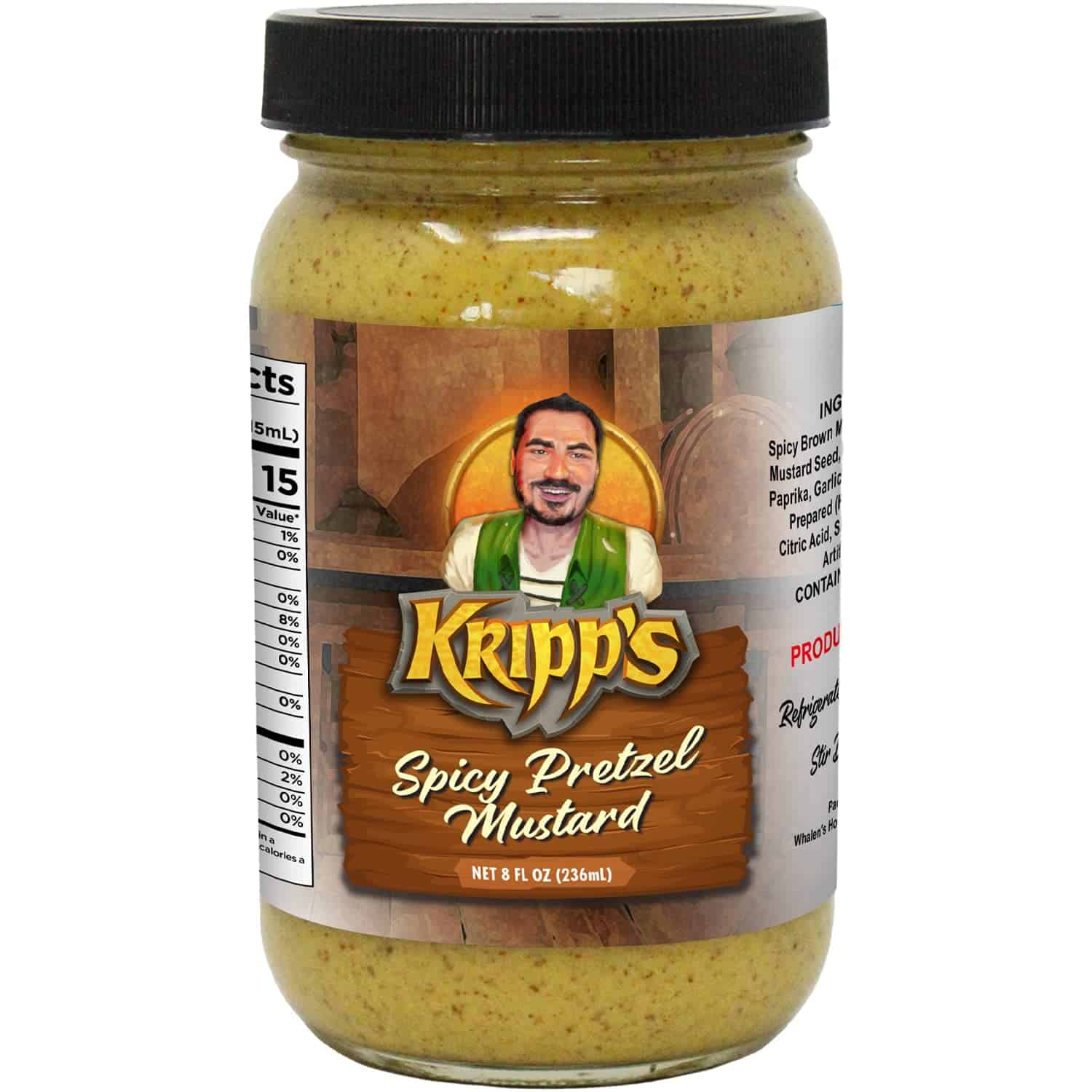 If you're a vegan, I bet you'll like this mustard. It's made with well-ground horseradish roots to ensure you get the best flavor. It comes with the perfect spice level, making it suitable for anyone who loves the condiment. Moreover, it's pocket-friendly, so you don't have to worry about ruining your weekly budget.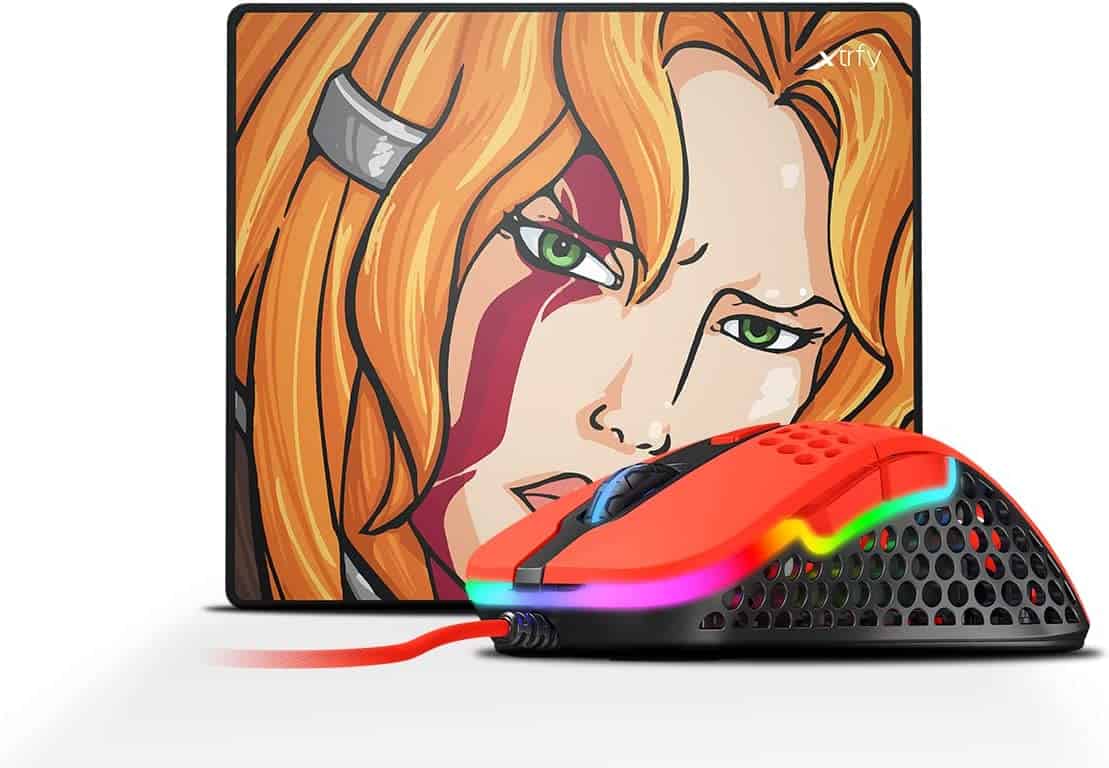 Are you on the market for a durable mouse to make your gaming endeavors more fun? I think this could be precisely what you need because it checks all the boxes. To begin with, it boasts an efficient, comfortable right-handed design suitable for all hand shapes and sizes.
Also, this mouse weighs 69 grams, so it's super light to eliminate compromises while you game. Other outstanding features include the Kailh GM 8.0 switches rated for 80 million clicks and the Pixart 3389 sensor to reduce jitter and tracking issues.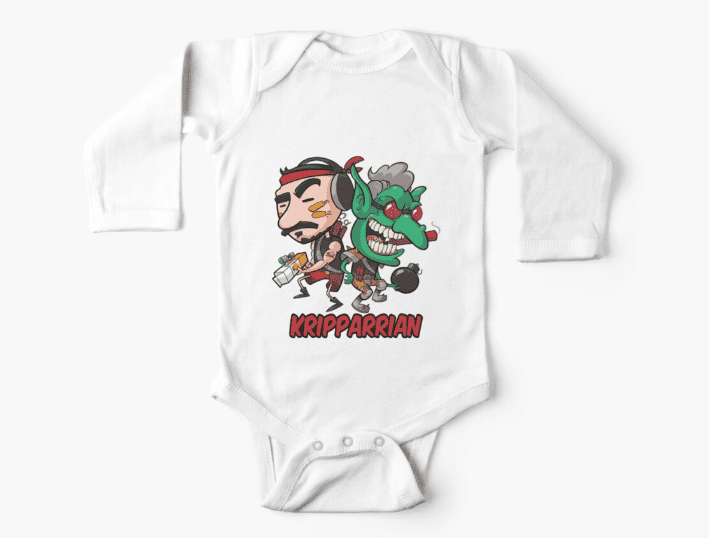 Here's a classy one-piece for your little one. Among its many selling points is a durable, soft, and warm fabric to guarantee all-day comfort. Since it gives you value for your cash, I suggest you get multiple pieces in various baby-friendly colors such as white, light pink, heather grey, black and dark blue.
Frequently Asked Questions about nl_kripp
Question: Does nl_kripp has a streaming schedule?
Answer: Yes, nl_kripp is among the streamers I've encountered with a consistent streaming schedule. You can catch his streams around 11 p.m. EST daily.
Question: How many kids does nl_kripp have?
Answer: As of this writing, I haven't found any info regarding nl_kripp's kids. In fact, based on the available details, he's not a father yet, and his wife has revealed she doesn't want kids.
Question: Is nl_kripp a millionaire?
Answer: Yes, I consider it safe to refer to nl_kripp as a millionaire as he had made that much from his gaming career and business undertakings.
Question: Where did nl_kripp get his dogs?
Answer: nl_kripp and his wife haven't revealed where they go their two dogs, Dexter and Fey, from.
Question: Does nl_kripp have a large viewership?
Answer: Yes, nl_kripp's viewership is massive if you ask me; his streams garner an average of 50K viewers.
Recommended Reads:
Research Citations
https://docs.google.com/document/d/179ZQn0M80rU7Rb_h4P3Dw8bZJvM1eItP4w5x0iZyrsg/edit
https://www.youtube.com/c/underflowR/about
https://www.esportsearnings.com/players/7397-kripparrian-octavian-morosan
https://twitchtracker.com/nl_kripp
https://us.youtubers.me/kripparrian/youtube-estimated-earnings
https://www.twitchmetrics.net/channels/popularity?game=Hearthstone