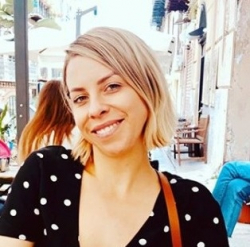 Latest posts by Jodie Chiffey
(see all)
5up is a famous American YouTuber, Twitch Streamer, and professional video gamer.
Among Us made way for 5up's rise to fame. His skills at playing it are so good that he's joined the pool of the top 10 Among Us players in the United States. In addition, he's a regular in the Hafu Among Us morning lobbies, alongside Dakotaz and Steve Suptic.
Since 5up's dream is to become one of the best variety Twitch streamers, he also explores other well-known titles, such as League of Legends, Minecraft, Valorant, Nintendo Switch Sports, and Just Chatting.
His relentless zeal, and commitment to video gaming have enabled his social media following to grow gradually. Today, his collective Twitch, YouTube, and Twitter devotees surpass 2M.
5up's Bio Facts
| | |
| --- | --- |
| Real Name | N/A |
| Birthdate | October 27, 1999 |
| Birthplace | United States |
| Nickname | 5up, 5upp, 5upps |
| Height | 5'8" (173 cm) |
| Nationality | American |
| Zodiac Sign | Scorpio |
| Siblings | 5up has an elder brother |
| Children | N/A |
| Spouse/Partner | N/A |
| Games Played | Among Us, Valorant, Minecraft, League of Legends, Just Chatting, Dead by Daylight, Elden Ring, Fall Guys: Ultimate Knockout |
| Net Worth | Between $1-5M |
| Social Media | Twitch: 5uppp, Twitter: @5upps, YouTube: 5up |
| Awards | N/A |
| Last Updated | May 2022 |
5up's Birthplace and Early Life
5up was born on October 27, 1999, in Phoenix, Arizona.
He grew up with his elder brother in the United States.
Like many other popular figures today, this streamer has kept his folks' identities out of the limelight.
5up attended a local elementary and high school. Then, sports such as soccer topped his list of leisure pursuits.
He has often said that he was deemed a "rebel" at school because he disagreed with the American curriculum.
5up didn't go to the university as he deemed college education unnecessary for the path he wanted to take in life – being an internet celebrity and professional video game player.
He briefly served at his family's firm as a graphic designer before relocating to Las Vegas, Nevada, to grow his career and live close to some of his pals.
5up has revealed that his loved ones support his dreams, no matter what they are. They share an unbreakable bond that only grows stronger as time goes by.
How Did 5up Get Started Gaming?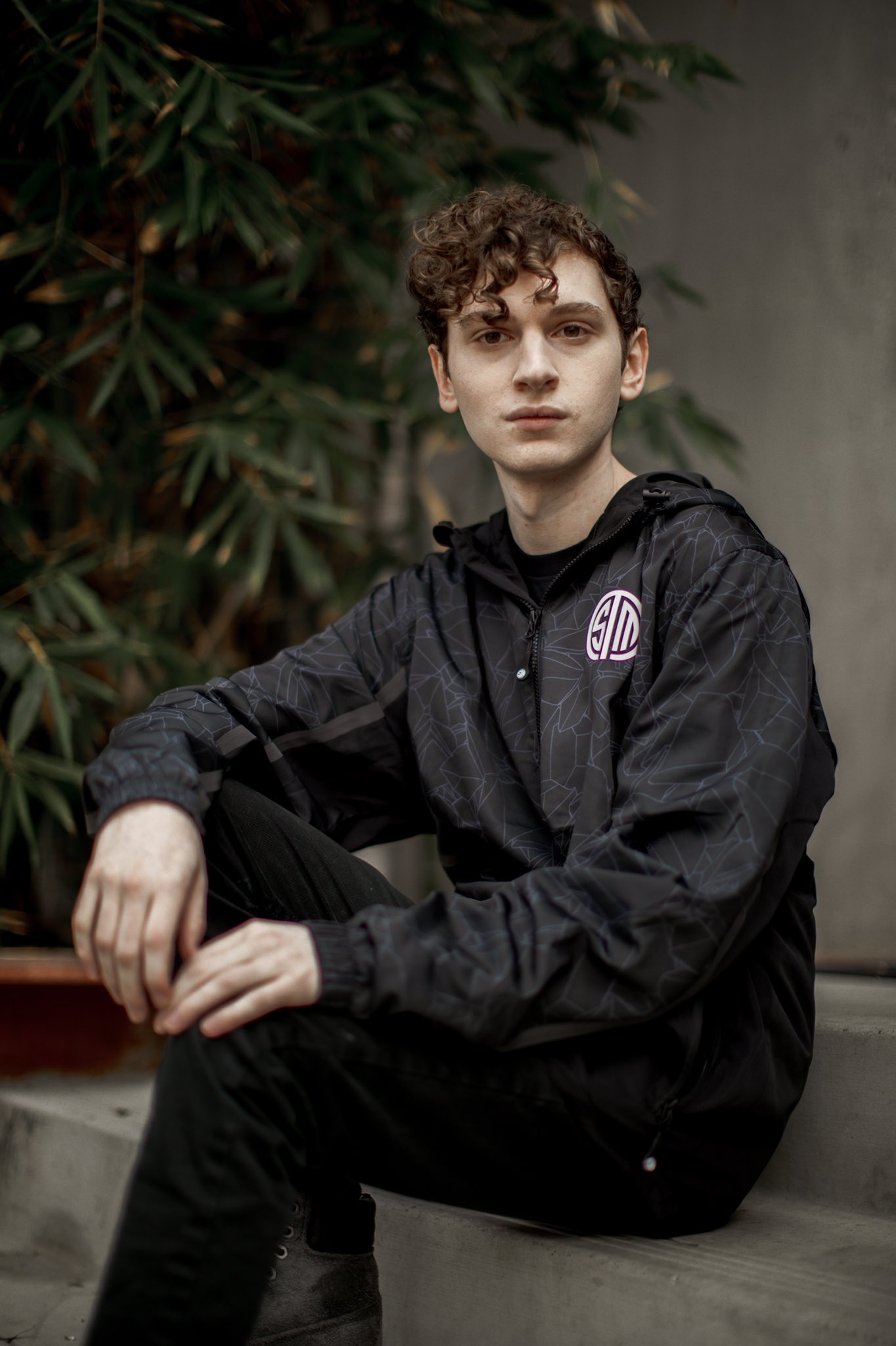 5up's interest in video games manifested when he was pretty young. In fact, he came up with his moniker when he was playing a Tactics Arena game at only 4. His parents got him his first gaming console when he turned 6.
As he grew older, he continued to play as many videos games as he could get his hands on.
5up began streaming video games on Twitch in 2020. Like Lirik who refuses to use a webcam to hide his face, he started out as a passionate but faceless streamer. However, he did a face reveal in August 2021.
YouTube Career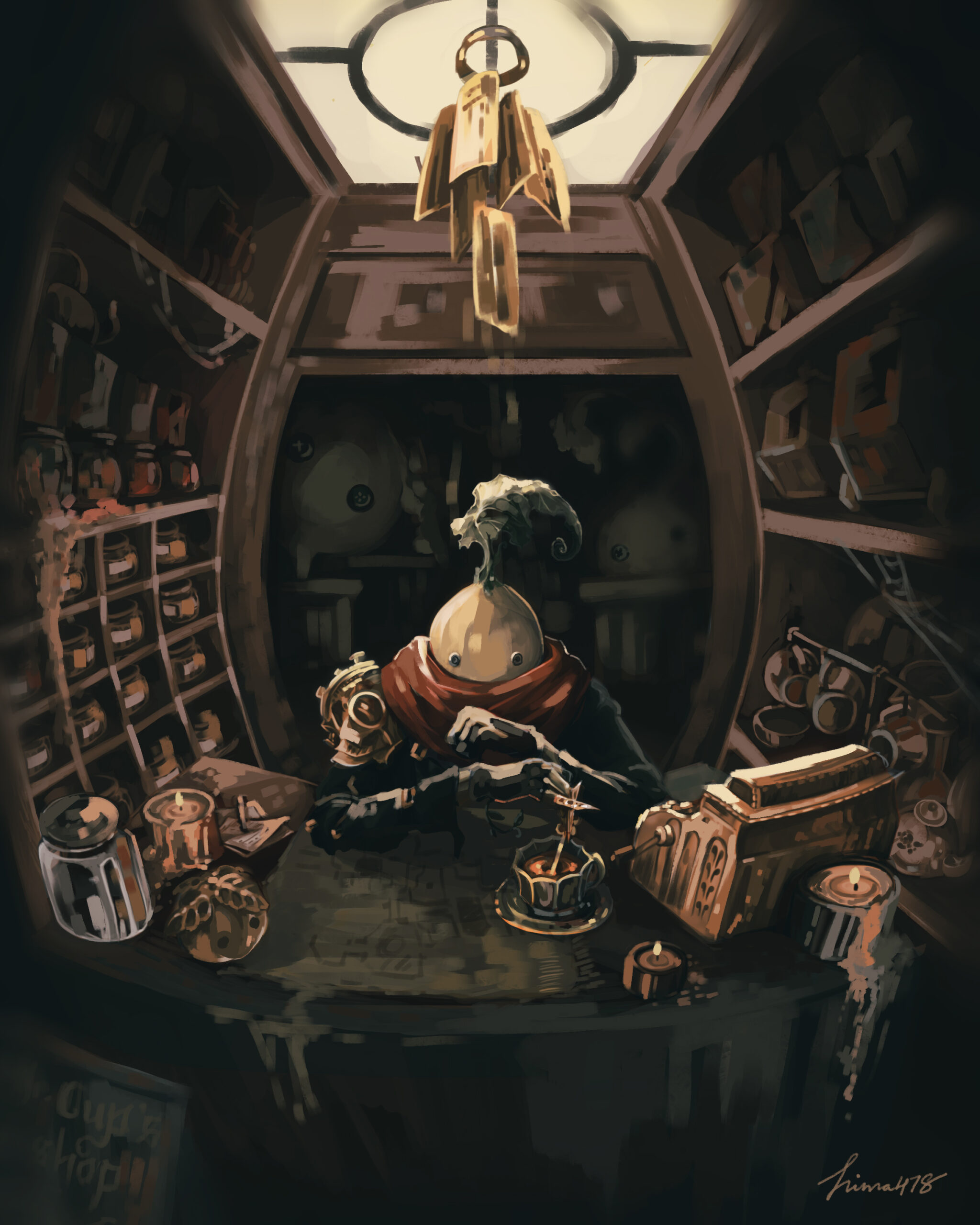 5up joined YouTube in April 2015, and he has uploaded over 300 videos so far.
While some of them garner between 60k and 700k views, others have won the attention of millions of his loyal fans.
A great example is "Among Us – Submerged Custom Map (Reveal Trailer)," which boasts 4,315,966 views as of writing. And impressively, he posted it less than a year ago.
5up has collaborated with several distinguished streamers to create his YouTube content, including Disguised Toast and Tubbo.
OfflineTV(OTV)
Like Disguised Toast, Fuslie, Karl Jacobs, Sydeon, Pokimane, and Scarra, 5up is a core member of the OTV family.
These talented streamers focus on a broad range of content, such as vlogs, gameplays, and prank videos. It's also worth noting that though their fortes vary, they are skilled at playing several titles, which makes them so perfect together.
OTV has doubtlessly been handy in helping 5up advance his gaming career. His interactions with other members, a majority of whom boast more experience, have helped him learn the ropes and grasp what it takes to succeed as an internet personality.
5up's videos
In a much-anticipated video that was initially scheduled to feature Hearthstone legend, Disguised Toast, 5Up had no option but to don the infamous tag of an Impostor.
His crewmates Padfootly, Jerm, Kwix, StellWasHere, WokeSweetie, Devcee, Pinkee, Pyromaniac53, 19, and Raf gang up, determined to finish him off at the earliest convenience.
But when it is me or you kind of situation, not even the polite and considerate 5Up will willingly go down without a fight. Starting from a dodgy run to a scary kill, 5UP has every intention of surviving and probably outwitting his friends.
Their shocker hits sooner than they had strategized as one of them frantically hits the "I found a body emergency button." Will their unity of purpose outwit the calculating and manipulative skills of 5UP? Your answer is in the Video or its Title, your call.
If you are a Disguised Toast fan and you felt let down when he backed out on the above video, here is an apology rounding up his best stints.
Opening up with some casual chit-chat, the video transitions to a heroically running crewmate who has made an impostor. His frantic efforts and screams attract the help of another crew member to the chagrin of 5UP. Will he devour them soon enough before they tell on him, or has his luck run out?
5up's Gaming Setup
5up has been pretty unforthcoming about the items in his gaming/streaming setup. Therefore, we can't tell you the equipment he's invested in or his preferred brands. But if he lets us in on it in the future, we'll make a point of keeping you in the loop.
5up's Family
As of this writing, 5up is single.
He disclosed that he's asexual biromantic.
5up's Net Worth and Career Earnings
Presently, 5up's networth is between $1 and $5 million. Let's discuss his primary revenue sources:
Twitch

Precise details regarding 5up's Twitch earnings are currently unavailable. Even so, we trust he's been making a decent amount from streaming various games on this platform. And it has boosted his monthly/annual income.
YouTube
We bet 5up's 697-subscriber YouTube channel is a reliable source of income for him. It has accumulated 164,745,868 views, and we believe he's monetized at least 80% of them.
Our research shows that 5up receives $570,992 or more in YouTube payouts annually.
Esport Organizations
5up has been a content creator for Team SoloMid since August 2021.
This popular esports company hasn't yet disclosed the salary it pays its members, and 5up hasn't mentioned the details of his paycheck. All the same, what he makes from TSM has played a part in calculating his net worth.
Tournament Earnings
So far, 5up has raked in $17,000.00 through competitive play. Two Among Us games account for 52.94% ($9,000.00) of this amount, and Chess makes for the remaining 47.06% ($8,000.00).
5up participated in these three competitions in 2020 and 2021 as an independent player.
Partnerships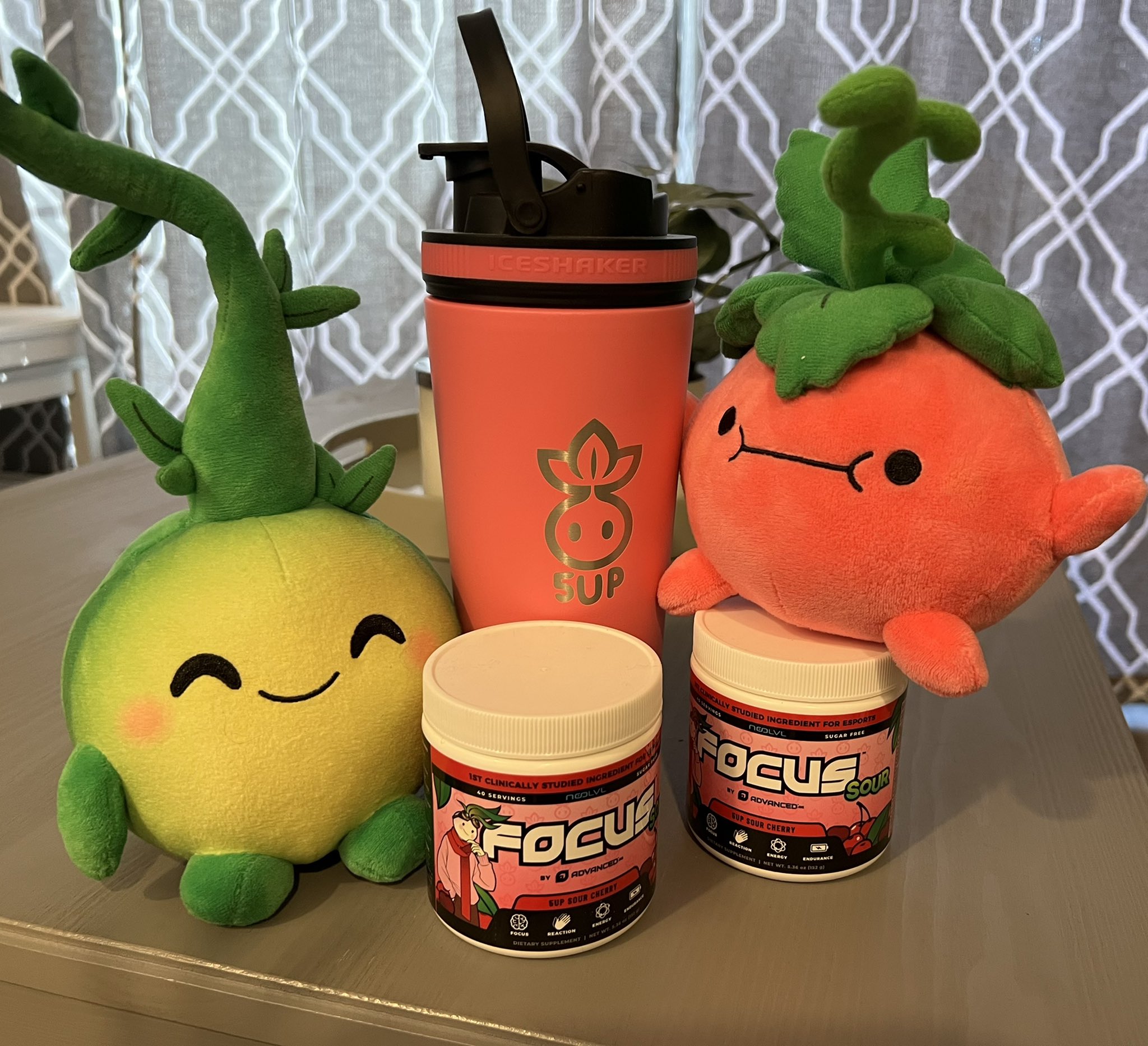 5up, Trick2g, Cohhcarnage, and Daequan Loco have a few things in common, including that their esports careers have helped them bag some reputable partnerships.
Some of the brands this gamer has partnered with are TypeRacer, Addicting Games, and Little Big Games. The value of these deals has unquestionably pushed his net worth to its current sum.
5up's Retirement and Post Professional
5up has been secretive about his retirement plans. Even so, various things have led us to believe that he intends to be in the gaming/streaming scene for more years. For instance, he recently joined TSM, and he hasn't announced the end of his contract with this team. In addition, 5up is yet to become a big player in the Twitch universe, meaning for him, a lot of work is yet to be done.
5up's Merch
Planning to do some shopping? Consider 5up's merch as it's readily available. Here are some items worth checking out:
Stylish, durable, and comfortable, this hoodie ticks all the right boxes. You can have it in colors such as light blue, white, gold, or sports grey. You also have plenty of sizes to choose from, ranging between small and 4XL.
Check out this other hoodie that you can buy if you prefer darker colors like black, navy, charcoal heather, and denim heather. You can't miss the beautifully printed graphic on its front. In addition, you may also like its front pouch that matches the drawcord, the spandex rib cuffs, and high-quality fabric.
Get this fancy backpack to carry your stuff. It comes with a durable polyester shell, which dries pretty quickly, and is crease-resistant. In addition, it has an external mesh pocket to provide extra storage. Other great features include the adjustable, padded straps and a lovely pale pink color.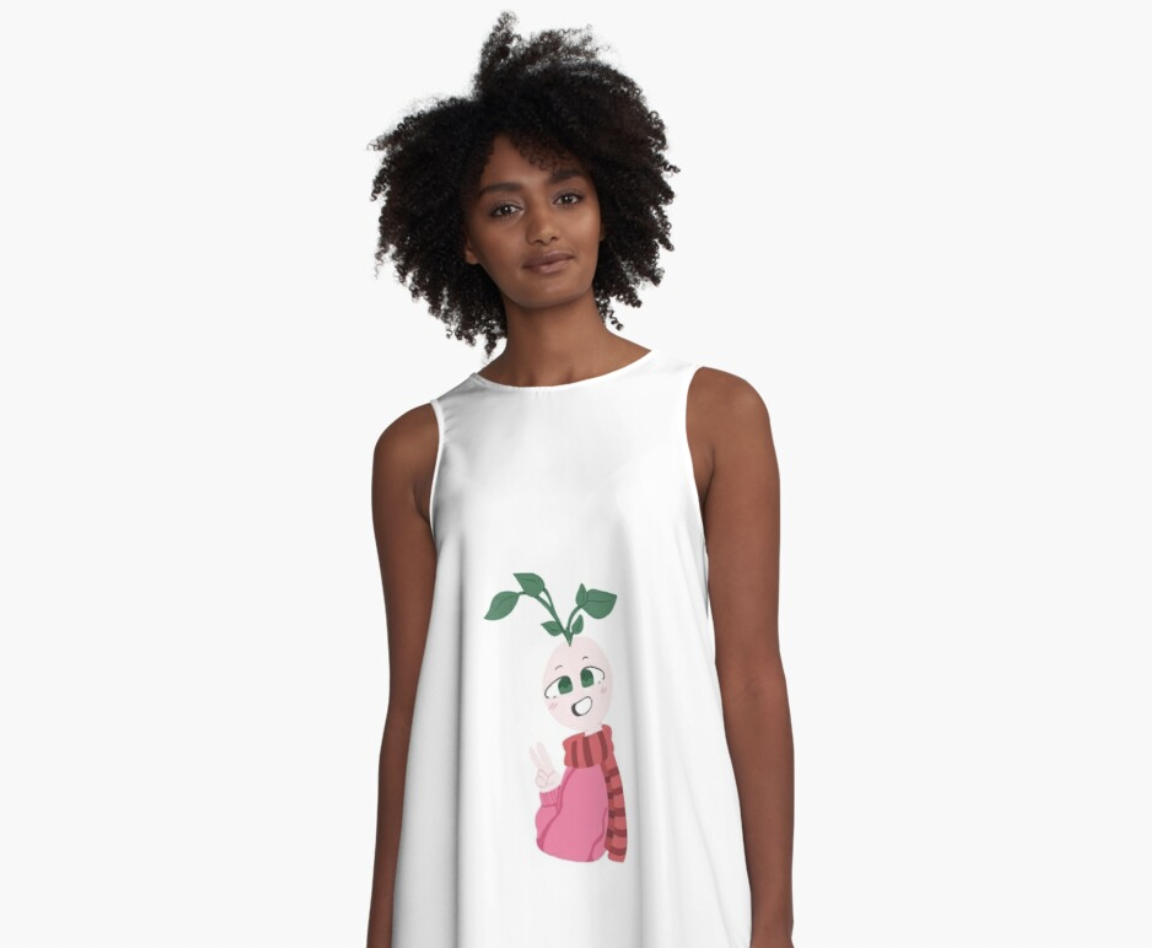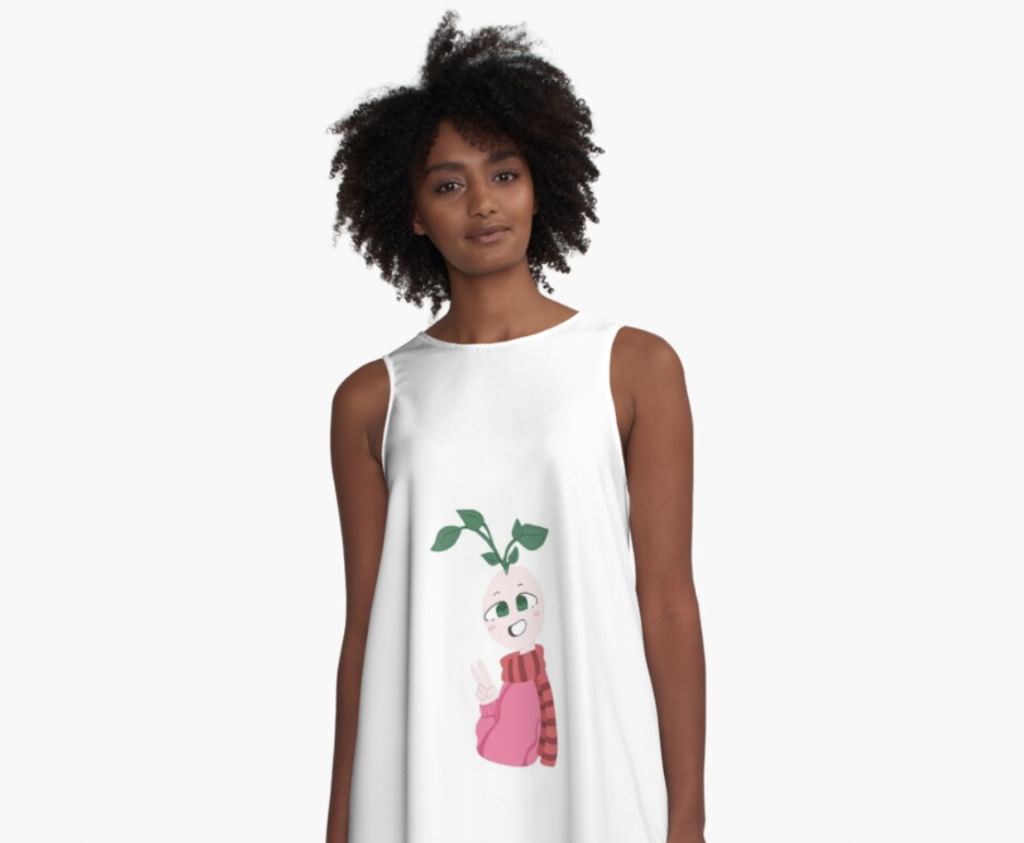 Purchase this flattering white A-line dress available in 7+ sizes. It's designed for all body shapes, so you don't have to worry about how it'll look on you. Its 3% elastane and 97% polyester fabric make it ideally stretchy and easy to maintain.
This classy laptop skin is all you need to protect your laptop from minor scratches or other external damage. It's conveniently removable without leaving any sticky residue. And re-installation is just as easy.
Should you purchase the laptop skin above, consider this matching sleeve. It has a black back, and its front features an attractive print. Inside, you'll find black deluxe padding to protect your device against bumps.
Hunting for coasters? Check out this set of four coasters ideal for keeping all your surfaces dry. The glossy finish is a nice touch, and it also makes maintenance super easy. You'll definitely like their cork backing since it doesn't scratch your surfaces.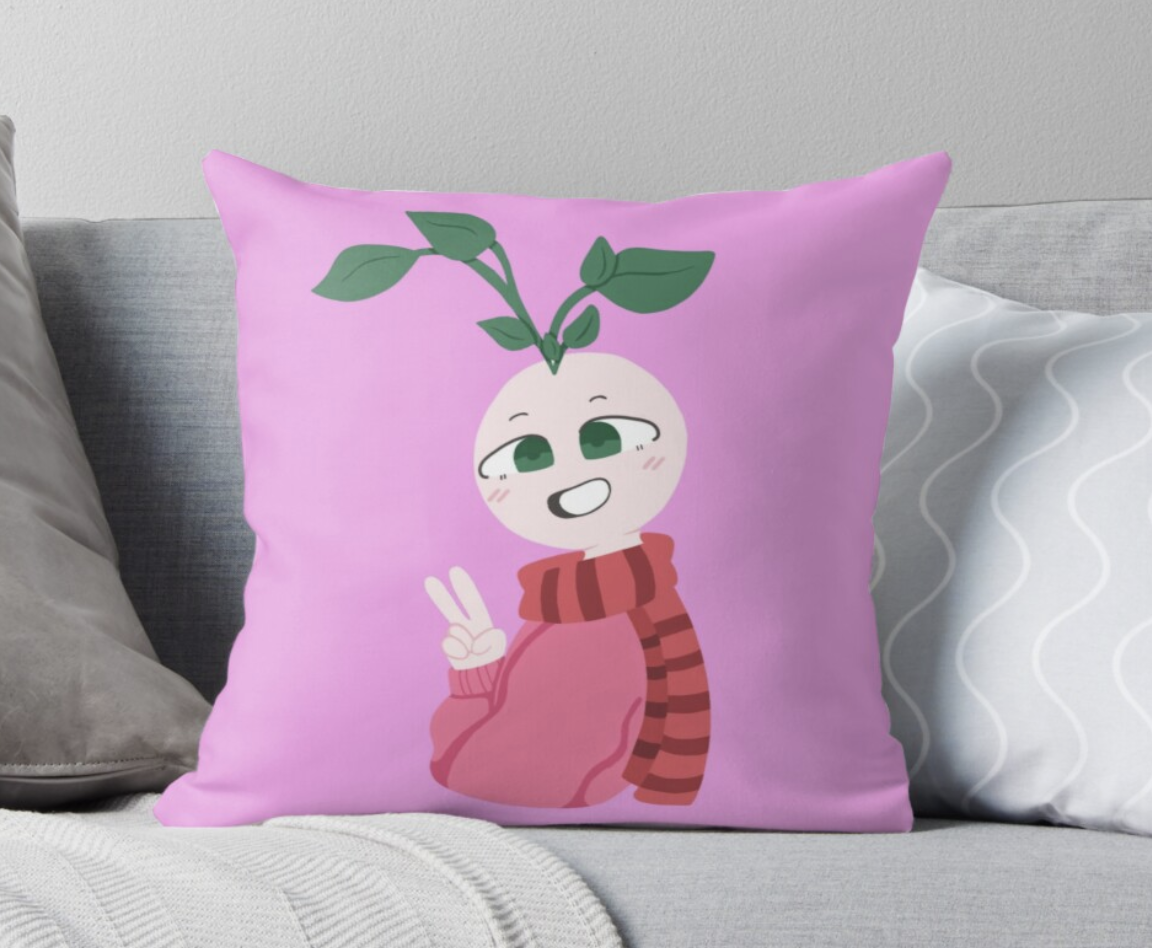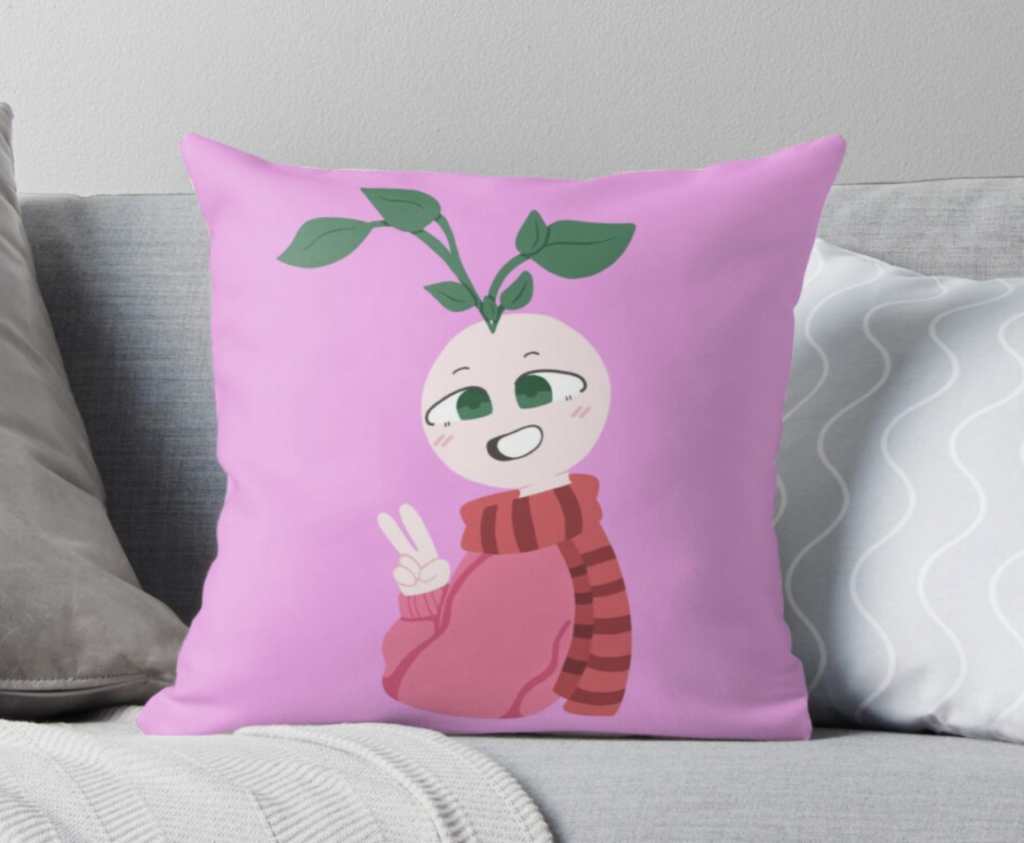 This pale pink throw pillow with 5up-inspired art is the perfect home décor item. You can purchase the polyester cover alone or with the polyester insert. Thanks to the hidden zip, it looks clean, no matter how you position it.
Here's a durable travel mug you should consider to enjoy your morning coffee as you head to work. It holds up to 15oz. Moreover, it's made from insulated stainless steel, enabling you to relish ultimate durability and fantastic temperature retention. You'll undoubtedly like that it's dishwasher-safe, so maintaining it is easy peasy!
This beautiful mug can make a great addition to your drinkware. It comes with dishwasher-safe ceramic, so you don't have to worry about cleaning it. Plus, it makes it incredibly durable. Then, it can hold up to 12oz of liquid. And its wide mouth allows you to enjoy it effortlessly.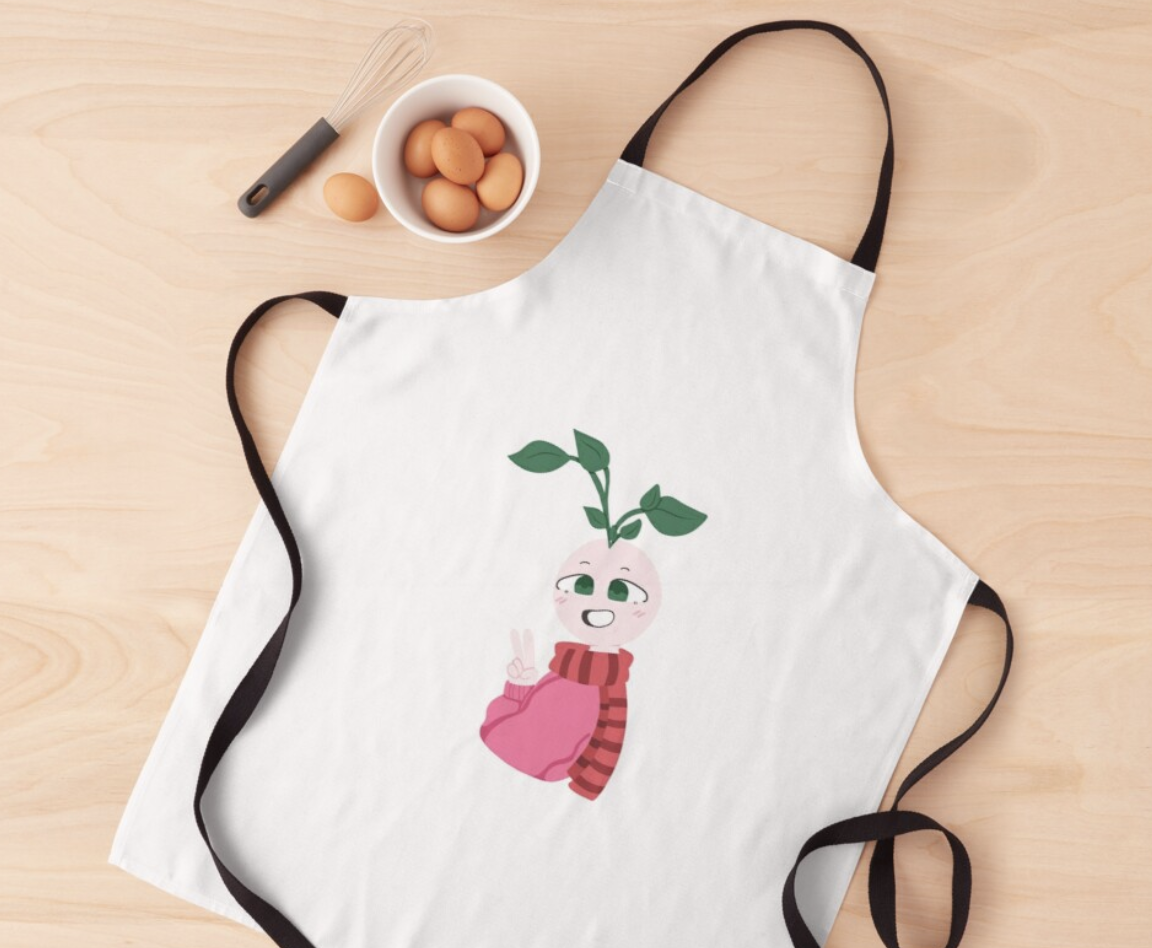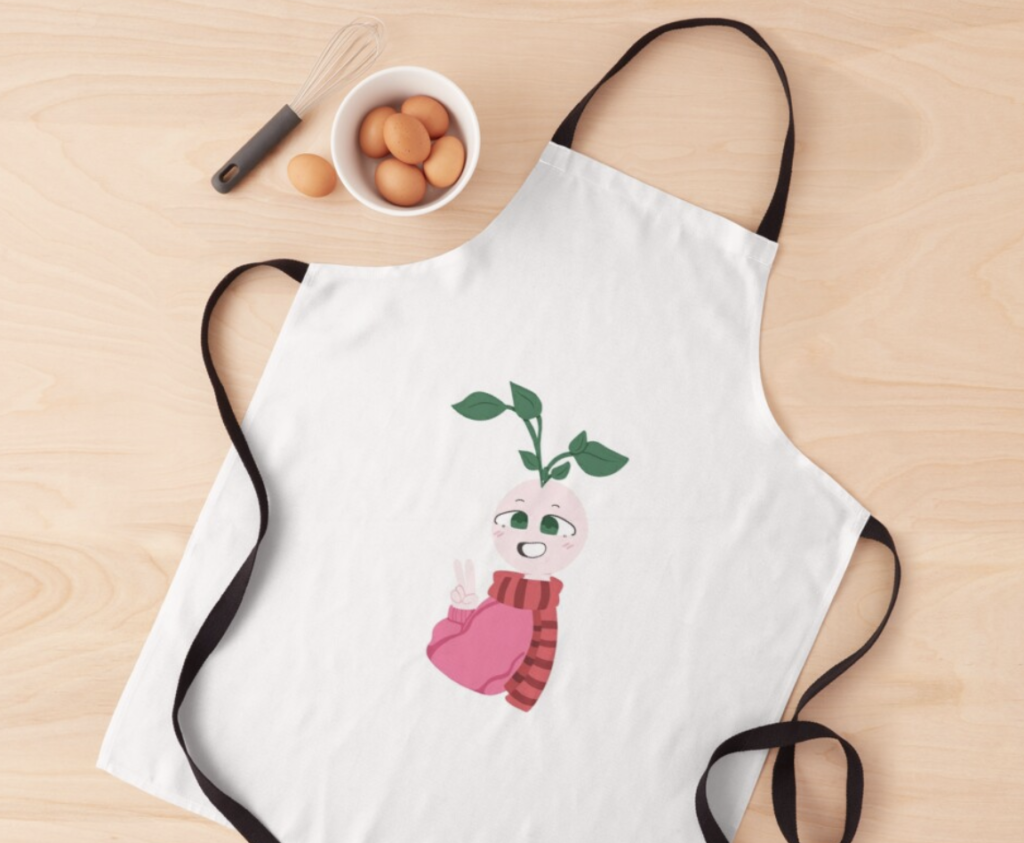 Cleaning, cooking, gardening, or performing any other home chores will be much easier with this stylish apron. Its 100% polyester material enables it to dry quickly. In addition, it makes it ideally lightweight, wrinkle-resistant, and durable. Then, it's machine washable, so easy care is a guarantee.
If you want to transform your space, buy this vibrant canvas print. It comes in a small size, and it has white sides. In addition, it's suitable for both landscape and portrait orientations to suit your unique décor needs.
Frequently Asked Questions about 5up
Question: Does 5up have a pet?
Answer: Yes. 5up has a dog named Sugi (Suji) and two cats, Sasha and Leia.
Question: Which car does 5up drive?
Answer: As of writing, 5up hasn't learned how to drive yet, and he also doesn't enjoy riding bikes.
Question: Which is 5up's favorite color?
Answer: 5up prefers burgundy to other colors.
Question: Does 5up have any hobbies?
Answer: Yes. 5up likes cooking and traveling during his leisure time.
Question: Is 5up into art?
Answer: Yes. 5up has disclosed that he revels in creating art. He used to draw, but he's currently out of practice. Even so, he hopes to start drawing again and build a community of artists.
Recommended Reads 
Research Citations