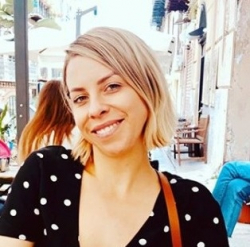 Latest posts by Jodie Chiffey
(see all)
Tim "Trick2g" Foley is a famous American Twitch streamer, YouTuber, professional esport athlete, entrepreneur, and internet sensation.
Trick2g made a name for himself streaming League of Legends (LoL). His playstyle has always been unique, and his skills are nothing short of exceptional! Factually, tons of LoL enthusiasts deem him the best Udyr player worldwide, which has earned him the nickname 'Godyr.'
Still, Trick2g can play other titles such as Apex Legends, H1Z1, Call of Duty: Warzone, Fall Guys, and Teamfight Tactics. This enabled him to not only bring in millions but also lure in countless gaming lovers, explaining his massive fan base.
Trick2g's Bio Facts
| | |
| --- | --- |
| Real Name | Tim Foley |
| Birthdate | March 3, 1984 |
| Birthplace | Florida, United States |
| Nickname | Trick2g |
| Height | 5 feet, 6 inches |
| Nationality | American |
| Zodiac Sign | Pisces |
| Siblings | Trick2g has a brother and sister |
| Children | Trick2g has a daughter |
| Partner/Girlfriend | Liliana |
| Games Played | League of Legends, Apex Legends, H1Z1, Fall Guys, Teamfight Tactics, etc. |
| Net Worth | $5M |
| Social Media | Twitch: Trick2g, YouTube: Trick2G, Instagram: trick2g, Facebook: Trick2g, Twitter: @trick2g |
| Awards | N/A |
| Last Updated | May 2022 |
Trick2g's Birthplace and Early Life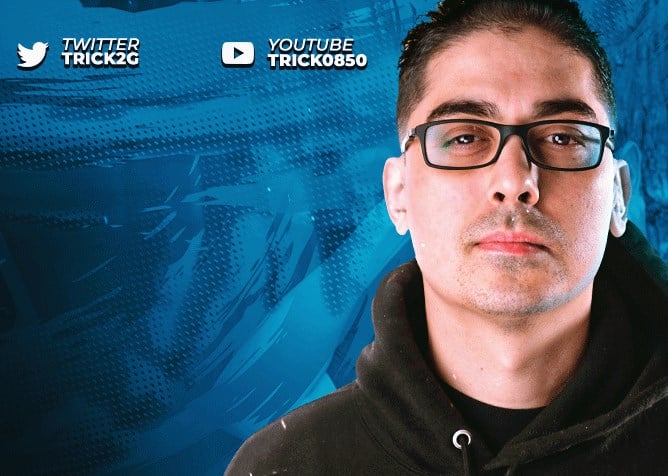 Trick2g was born in Navarre, Florida, on March 3, 1984.
His father was in the military, but his mother's profession remains unknown.
As a child, Trick2g was involved in a car accident. Luckily, he didn't suffer much damage, and he recovered quickly.
Trick2g has a sister, a brother, and a daughter. His folks have always supported his streaming career, which has pushed him to give the gaming industry his best.
The educational institutions Trick2g attended are unidentified. Even so, he completed his basic education.
Later, he even ventured into business, but he didn't make as much profit as anticipated. So he quit running his small company to focus on playing video games and creating interesting educational gaming content.
How Did Trick2g Get Started Gaming? 
Trick2g began uploading gaming content on YouTube in 2009. But he only became consistent in 2012, about the same time he started streaming on Twitch.
Trick2g was acquainted with Cher Gambino when he played Bethesda Softworks' Quake. His pal, who later became his manager, helped him transition to professional video gaming, which was necessary as he'd just left the business world.
As time went by, Trick2g's popularity increased because of his gaming talent and loud personality. More often than not, he screams angrily when he loses a game or makes a wrong move.
Team Gates 
Trick2g established Team Gates in November 2016. His goal was to bring together a powerful squad to compete in tournaments across North America.
Unfortunately, this esport team finished last in most of its competitions. Its poor results led to its disbandment in April the following year.
Health Complications 
Trick2g confessed to having some health issues caused due to streaming long hours, including backaches. Therefore, in 2018, he disclosed he prioritized a healthier lifestyle, which meant eating healthy and exercising.
So far, this is working out for him, enabling him to concentrate on advancing his streaming career and his loved ones.
Trick2g's Videos 
Trick2g is a great streamer/gamer, but he's also pretty amazing at fatherhood, as evidenced in this 11-minute stream highlight. It starts with an exciting TikTok of him playing with his daughter, which is undoubtedly the perfect intro, then shoves us into his League of Legends streaming world.
As you'll witness, slaying his opponents is not too big a task, probably because he's been playing this game for years. His loud personality is also impossible to miss as he shots at his enemies.
Here's a beautiful compilation of some of Trick2g's best moments streaming League of Legends. You'll undoubtedly appreciate the hilarious outplays and escapes in this montage. And if you're not on his pool of followers yet, this might be all you need to jump on the bandwagon to enjoy his incredibly thrilling LoL gameplays.
Tricky2g's Gaming Setup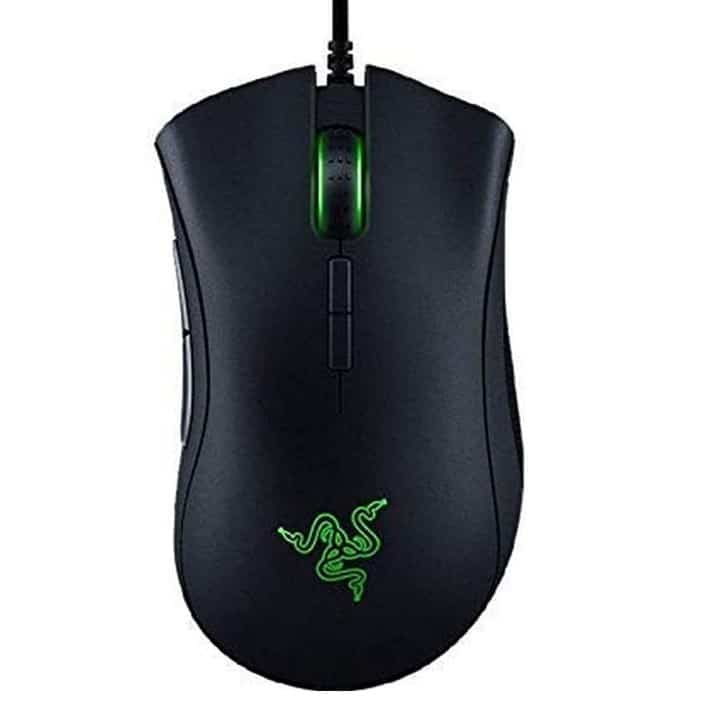 To start us off in Tricky2G's gaming setup is his mouse and he has the Razer DeathAdder Elite mouse. This mouse is ergonomic and is specially designed for right-handed gamers.
Additionally, it is a wireless RGB mouse and does away with the hassle of a cord.
It has a Focus+ optical sensor which presents a DPI range spanning from 1 to 16,000. The range can be programmed on any mouse button, besides the clickers. This is enabled by the Razer Synapse 3 software.
The sensor has a tracker that tracks the speed and can track up to 450 IPS and has a 50G acceleration speed as well as a 99.4% resolution accuracy.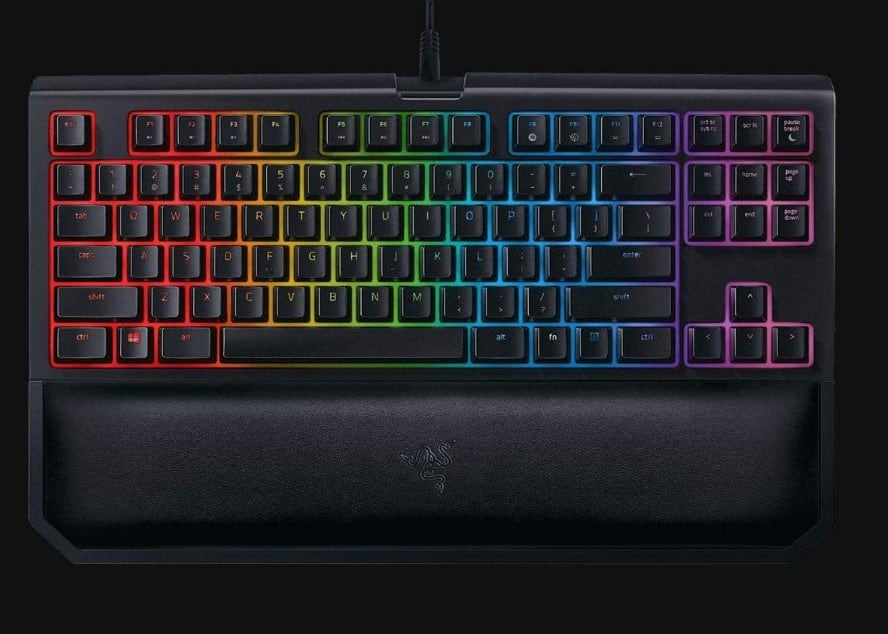 Trick2g sports the updated 2010 Razer BlackWidow Chroma. It is a full-sized keyboard that comes with a non-detachable braided fiber cable.
The base is made from plastic but it still has metallic keycaps. The keycaps are set with RGB backlighting.
The keyboard is available with Razer Switch options of Orange, Green, or Yellow. Trick2g's keyboard is the Green with 'Tactile and Clicky' switches.
These switches have an actuation point of 1.9±0.4mm, with an actuation force of 50G, an 80 million keystroke lifespan as well as 1,000Hz ultra polling.
The keyboard also has an audio control strip that is on the top right corner.
The number pad contains a 10-key roll-over for anti-ghosting. It also includes an additional 5 dedicated macro keys that are lined up in a column found on the left side of the keyboard.
Finally, it has a 3.5mm combo port as well as a USB passthrough port that is on the right-side wall of the keyboard.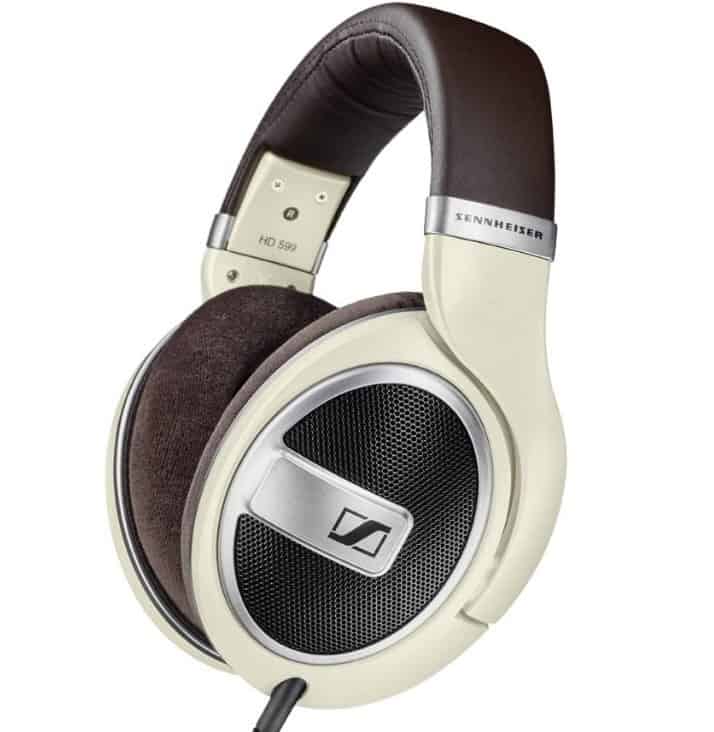 For his audio experience, Trick2G has the Sennheiser HD 599 wired headphones that come with an open-back design. This design paves way for a 7.1 surround sound experience.
These headphones have 38mm, 50-ohm transducer drivers that present a frequency response range that spans from 12 to 38,500Hz, harmonic distortion of <0.2% (1 kHz, 100dB) as well as an SPL of 106dB.
The ear cups have velour padding and are replaceable. The adjustable headband contains leatherette padding.
The headphones have 2 detachable cable options of 3m and 1.2m.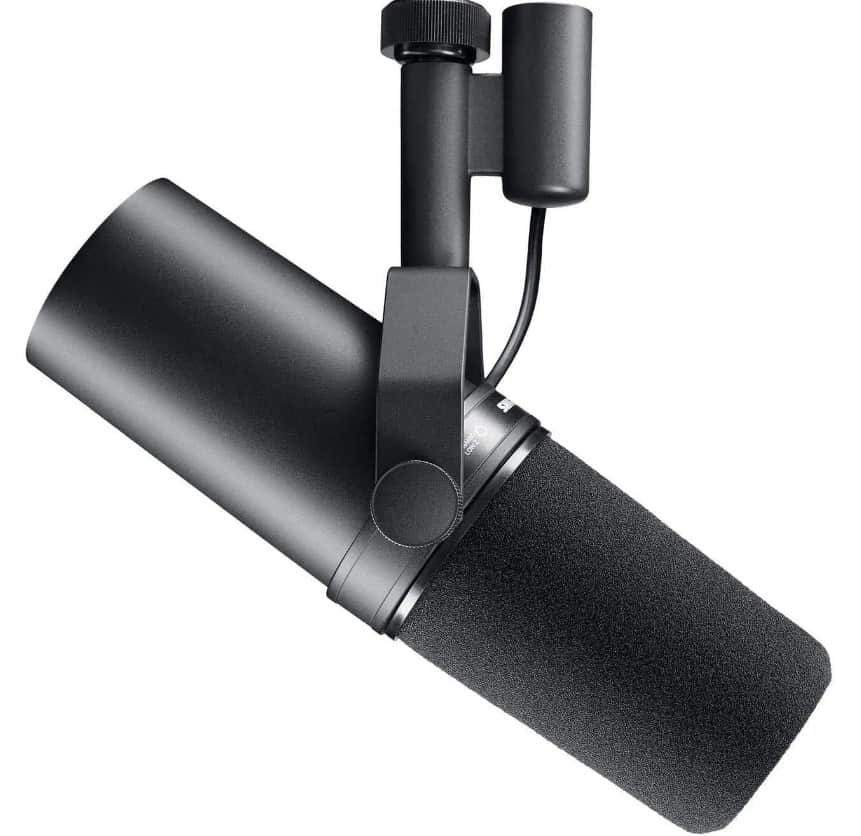 Any gaming setup would be incomplete without a microphone and Trick2G has the Shure SM7B. This is a very popular microphone among gamers including Juansguarnizo, and iiTzTimmy just to mention a few.
The microphone is dynamic and boasts of a unidirectional polar pattern which aids in preventing background noise from infiltrating recordings, as well as the external A7WS windscreen that is removable.
Furthermore, it has an in-built pop-filter that guards against explosive sounds, and an internal air suspension shock isolation technology that shields against electronic audio interference that is caused by monitors among other electronic devices.
The microphone has an impressive frequency response range that spans from 50-to 20,000 and a nominal impedance of 150Ω.
The microphone doesn't demand phantom power but calls for an XLR cable and an audio interface to connect to a recording device.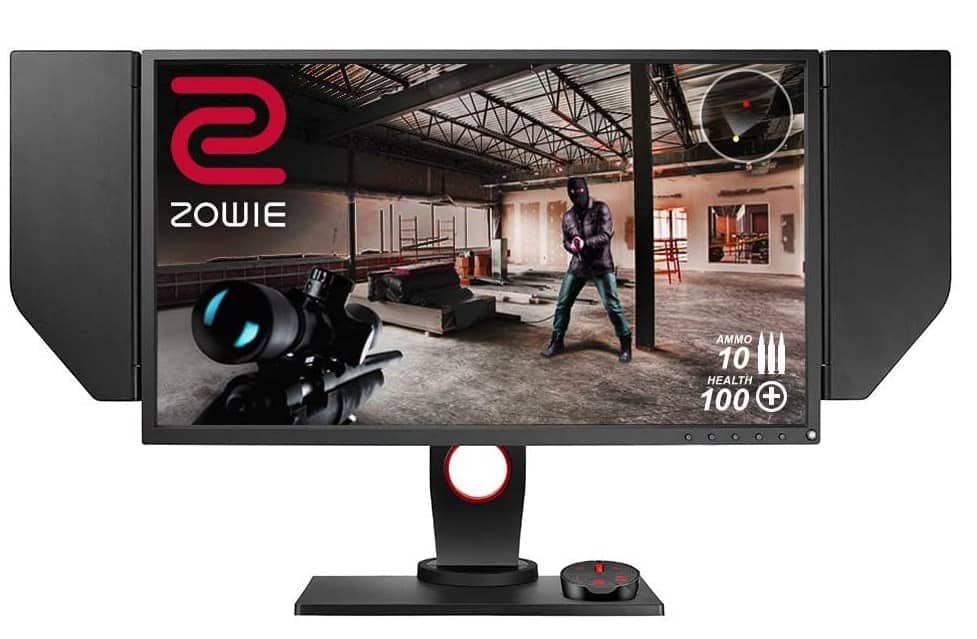 Trick2g, like AustinShow and Lvndmark, counts on BenQ Zowie XL2540 to bring his exceptional A-game skills to his fans. The monitor has an impressive 1ms response rate allowing Trick2g to eliminate ghosting and in-put lags for an optimal gaming experience.
Another plus side feature of this monitor is its lightning-fast refresh rate of 240Hz. Much as it may not be the fastest, it still refreshes fast enough to do away with the eye irritating screen tearing, guaranteeing him an ultra-smooth gaming experience. Combine this with exclusive color vibrancy and black equalizer, and you can concur that the monitor offers value for money.
Other key features include multiple connectivity options, and an S-switch button that instantaneously allows him to change monitor settings, navigate the menu, or even save custom display profiles.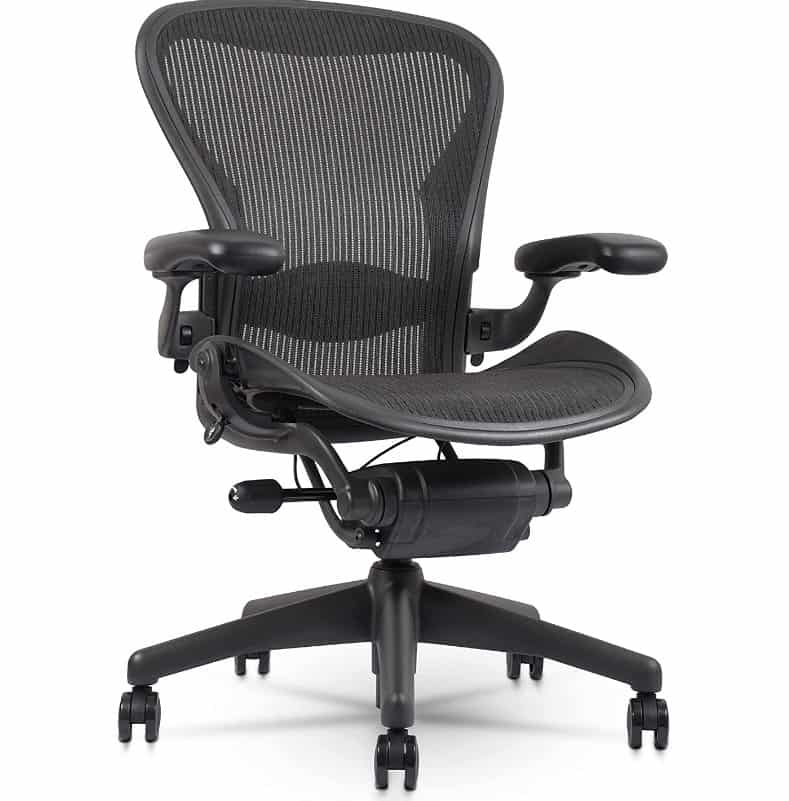 Trick2g's lumbar support is courtesy of the ergonomically designed Herman Miller Aeron chair. The elegant gaming seat comes with a PostureFit Sacral, which as Lvndmark and Trick2g can attest, is an ultimate game-changer.
Further, the chair has an ingenious Tilt Limiter. The feature allows Trick2g to determine the amount of effort needed to recline comfortably. It also has a seat angle adjustment to change seat angles from neutral to engaged among other adjustment options.
Combine this with fully adjustable arms across different heights, and angles to match his monitor height or desk, and you can concur that, the Miller line of seats is indeed a game hack.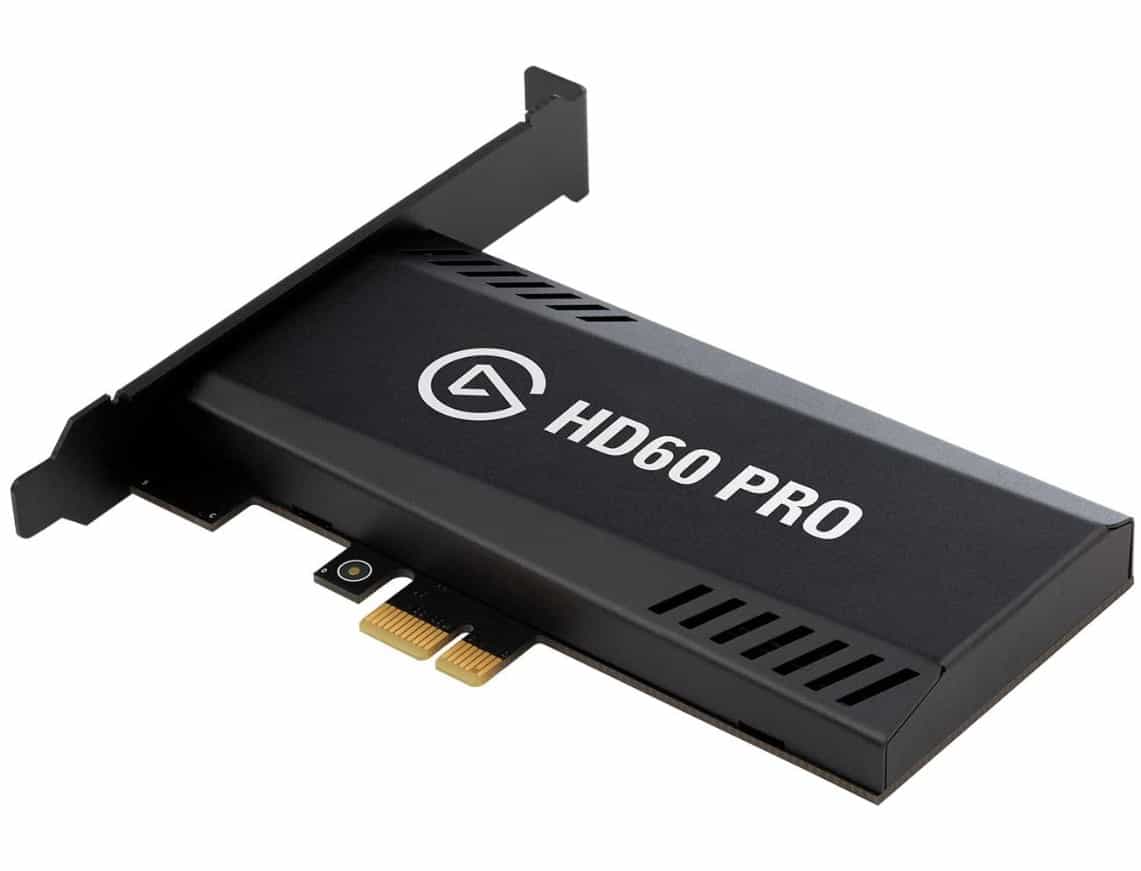 If you are an avid streamer like Trick2g and Crimsix, who know the value of quality videos, then you will hardly find fault with the Elgato HD Pro capture card.
For starters, the capture card allows him to pass through high video quality from his gaming consoles to his Ben Q Zowie monitor. This is made possible through the included HDMI cable that effortlessly passes the video in real-time at zero lag.
Further, the capture has a PCIe x1 interface to allow him to pass data at a fairly rapid that can peak up to 60 Mbps. It also supports a myriad of resolutions starting from the common 480p to the preferred 1080p60.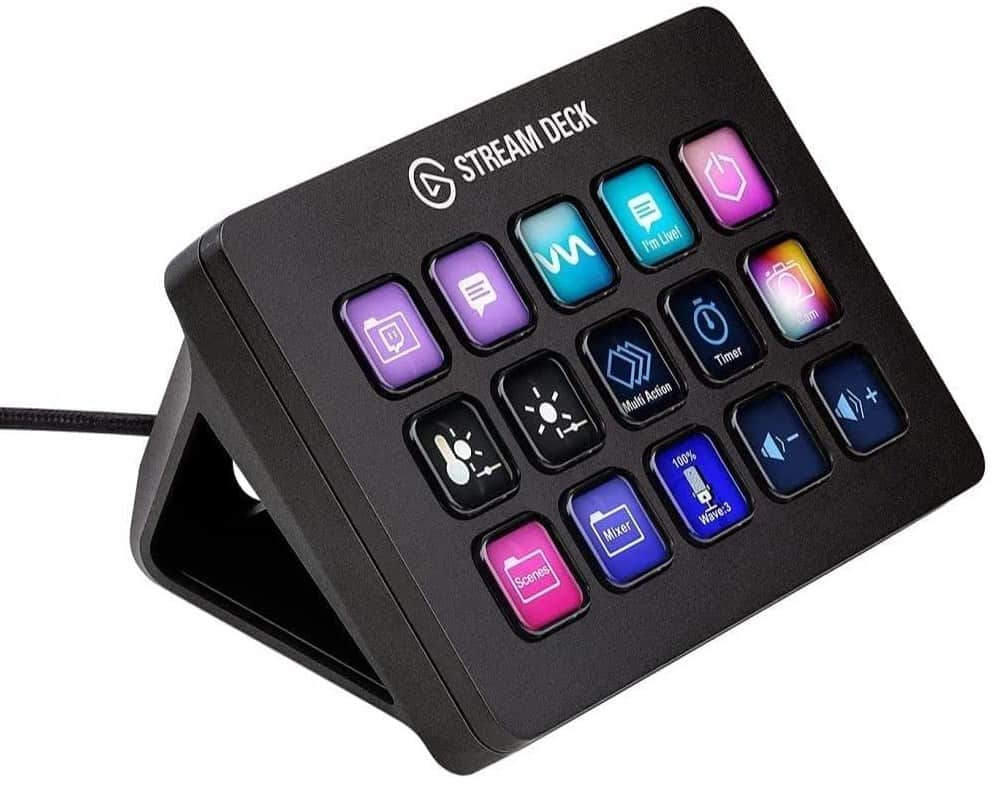 Trick2g prefers the 15 customizable key Elgato Stream Deck. The Stream Deck is his way of having a centralized command center for all his streaming activities.
The stream deck can be set to recline at different angles through its detachable stand, plus be connected to his setup using a simple plug USB.
Further, the deck gives him the option to create smart profiles to easily switch between scenes and apps. Combine this with swap-enabled designs and modifications, 15 customizable keys, and access to powerful platforms and you can concur that it is a worthy purchase.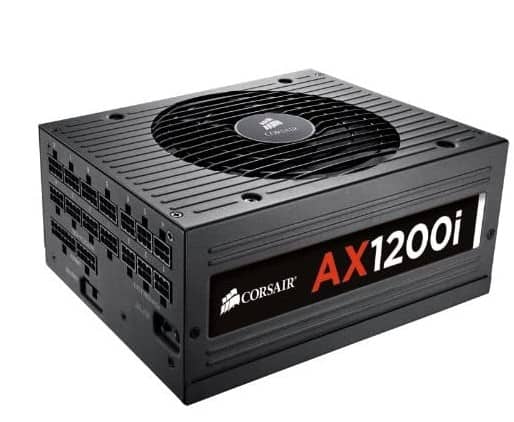 Regulating Tric2g's wattage is Corsair's Axi Series AX1200i power supply. The 80 Plus power-rated PSU features a digital signal processor that delivers extremely clean and efficient power that is coupled with real-time adjustments.
Another key feature is its compact and modular size. With this design, Trick2g can enjoy easy-to-install power cables that have the advantage of less clutter. Pair this with a fanless operation at lower loads and you can imagine the reduced noise levels he enjoys when streaming LoL.
Other key features include a comprehensive ten-year warranty, and a Corsair Link integration for monitoring and adjustments of noise, performance, and OCP settings.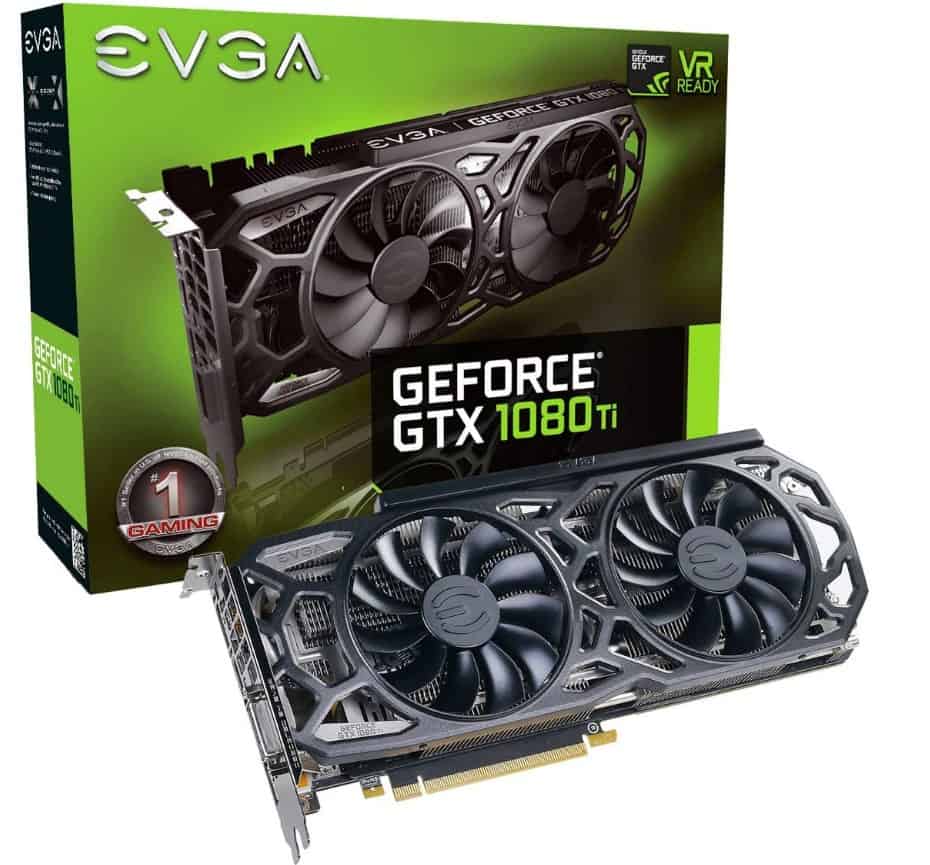 Pumping up crystal clear images and exceptionally clear life-like videos for Trick2g is the all-powerful Geforce GTX 1080 graphics card.
For starters, the card has a 600-watt power requirement which can easily be served by Trick2g's 1200 rated PSU. It also dons EVGA ICX cooling technology to guarantee him an industry-leading cooling performance.
On matters of performance, it comes with a real base clock of 1556 MHZ. However, this can overclock under optimum conditions to peak at 1670MHz.
Other key features include L-shaped contact fins for better heat absorption and dissipation, pin fins for optimized airflow, and the revered NVIDIA SHIELD for a super smooth low-latency performance.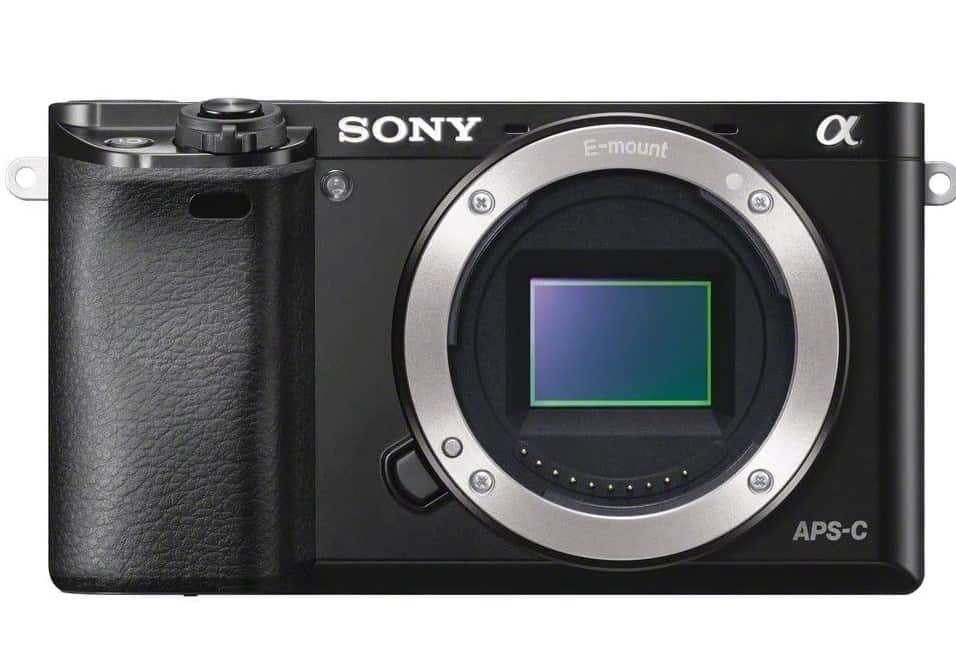 For streaming, Trick2G has two cameras, the Sony Alpha a6000, and the a6500.
These two cameras are mirrorless DSLR cameras. They both boast of an ISO range of 100-25,600 and can be expanded to reach 51,200.
They have a 3" tilting screen and can sustain continuous shooting at 11fps.
They have a 24MP APS-C CMOS sensor and include built-in wireless internet. They can record videos up to Full HD 1920 X 1080 at 24p or if you need fast-paced action shots, they can shoot at 60p and 60i frame rates.
The a6500 can record 4K UHD with a resolution not exceeding 3840 x 2160 while boasting fast-paced shooting at 120fps.
The a6500 is also weather-sealed, and has a 2,359k viewfinder as well as sensor-shift image stabilization capabilities.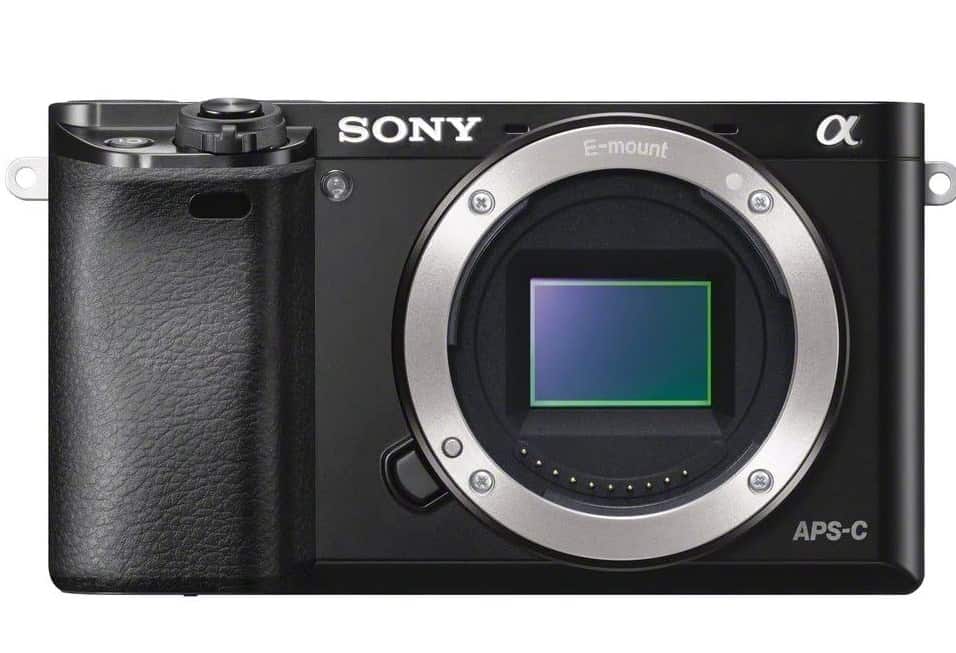 The TC Helicon GoXLR mixer, Trick2G's mixer, is an impressive piece of art that no doubt serves him well.
It is a 4-channel mixer that features RGB lighting. It supplies +48V of phantom power to a single microphone and has gain levels that rise to 70dB.
Furthermore, it has a TS/TRS/TRRS microphone jack but can only cater to one headphone and microphone at a time, which is why it is mostly used for solo recordings.
Additionally, every channel has its slider for each of the four-volume slides for System, Mic, Chat, and Music controls. There are also a wide range of vocal effect knobs that can be leveraged to make and alter effects. These include Reverb, Pitch Echo, Megaphone, Gender Bend, and Robot outputs.
Tricky2g Game Settings
Tricky2g LOL Mouse Settings
| | |
| --- | --- |
| DPi | Default |
| Polling Rate | 1000Hz |
| Window Sensitivity | 6 |
| Camera Sensitivity | 50 |
| Camera Sensitivity | 50 |
| Mouse Sensitivity | Default |
Tricky2g LOL Video Settings
| | |
| --- | --- |
| Display Mode | Fullscreen |
| Refresh Rate | 240Hz |
| Resolution | 1920 x1080 |
| Aspect Ratio | 16:9 |
| Color Level | Default |
| Color Gamma | Default |
| Color Contrast | Default |
| Brightness | Default |
| Character Inking | Off |
| Colorblind Mode | Disabled |
| Anti-Aliasing | Default |
| Enable Screen Shake | Default |
| Shadows | Default |
| Character Quality | Default |
| Environment Quality | Default |
| Effects Quality | Default |
| V-Sync | Default |
Tricky2g Keybind Settings
| | |
| --- | --- |
| Ability 1 | A |
| Ability 2 | Z |
| Ability 3 | E |
| Ultimate | R |
| Summoner Spell 1 | Default |
| Summoner Spell 2 | Default |
| Item 1 | Default |
| Item 2 | Default |
| Item 3 | Default |
| Item 4 | Default |
| Item 5 | Default |
| Item 6 | Default |
| Trinket | Default |
| Target Champs only | Default |
| Camera Lock | Default |
| Ping | G |
Trick2g's Family
Liliana is Trick2g's current partner, and they have a daughter, born in January 2020.
Trick2g has mentioned that he enjoys fatherhood and intends to create the best memories with his daughter.
Not much is known about Liliana. Still, she has Trick2g's back and often posts his pics on her socials.
Notably, these lovebirds haven't disclosed when or if they plan to marry or their plans for their young family.
Trick2g's Net Worth and Career Earnings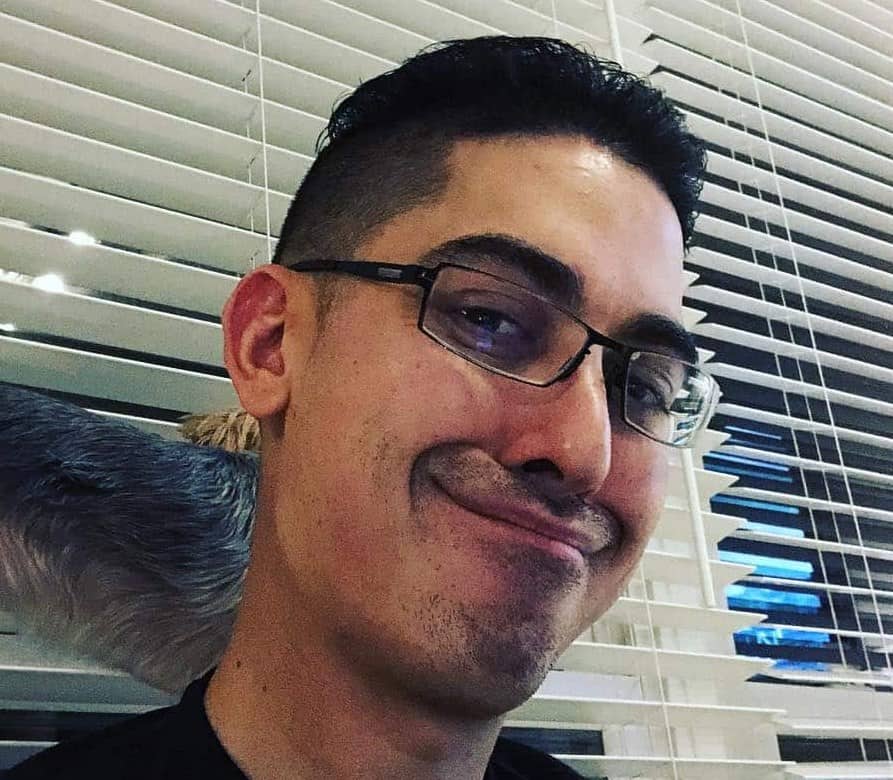 As of May 2022, Trick2g has a net worth of $5M, earned via these ways:
Twitch 
Twrick2g is a top Twitch earner, pocketing over $16,000 monthly. According to Twitch Tracker, his channel has already garnered 159,505,698 views and 1,517,619 devotees, making him the 209th most followed streamer on this platform.
Unfortunately, Trick2g didn't earn a place on the list of the top 100 highest-earning Twitch streamers as per 2021's data leak. Nonetheless, his income from this streaming website, inclusive of his donations and tips, has helped increase his net worth.
YouTube 
There's no doubt that Trick2g has brought in thousands of dollars as a YouTube creator. His channel has 1.17M subscribers, who've been handy in pushing his total views to 543,375,236 views. Obviously, only about 80% of these have played a part in determining his YouTube payouts, owing to software such as ad blockers.
More often than not, Trick2g uploads his Twitch stream highlights on his YouTube channel. You may also land some helpful content on how to play various popular titles.
Merch Sales 
Trick2g could be raking in a decent amount from his merch store's profits, boosting his current net worth. His merch pool comprises products such as t-shirts, hats, jackets, joggers, hoodies, and accessories, all with affordable price tags.
Sponsors and Partnerships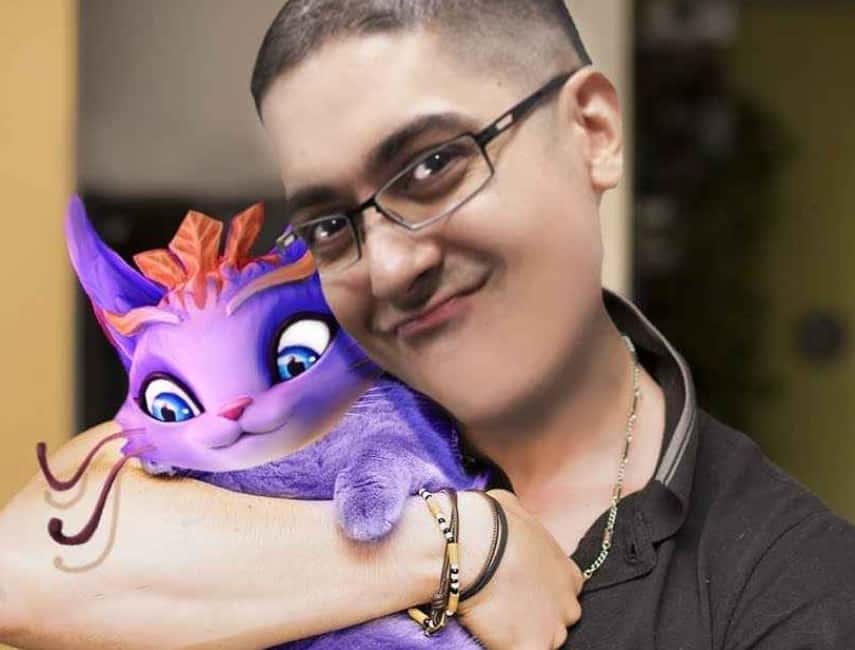 Sponsors and partners have also joined the list of Trick2g's income streams. MANSCAPED, Inked Gaming, and Monstercat Uncaged are some of the brands he's worked with so far.
Competitive Play 
As of 2021, Trick2g had participated in 15 tournaments to earn $35,230.22. The games he played were Teamfight Tactics, League of Legends, Call of Duty: Warzone, Fall guys, and H1Z1. Notably, the latter accounted for 53.20% ($18,741.66) of this esport athlete's total prize money.
Trick2g hasn't played for any esport company yet. So, every dime he won in gaming competitions was as a free agent.
His first tournament was when he was 31, and he made $14,733.00.
Trick2g's Retirement and Post Professional
Trick2g hasn't retired, and he's yet to let us know when he intends to do so. He continues to be increasingly active on social media, prompting us to believe he wants to stick around for more years.
Trick2g's Merch
Trick2g owns a merch store offering the following items: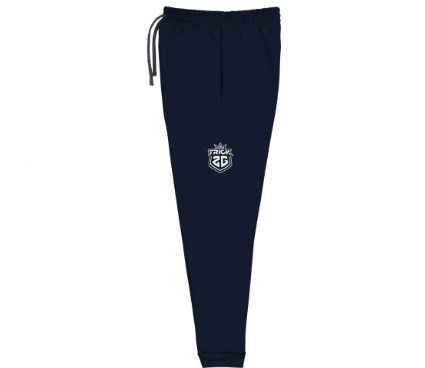 The Trick2g Unisex Joggers are designed for all-day comfort, no matter what you're up to. They're made from pre-shrunk fleece, allowing them to last long. Plus, they shed water pretty quickly, so all they need is a short while to dry. More features you may like include the elastic waistband with drawcord and availability in many colors and sizes.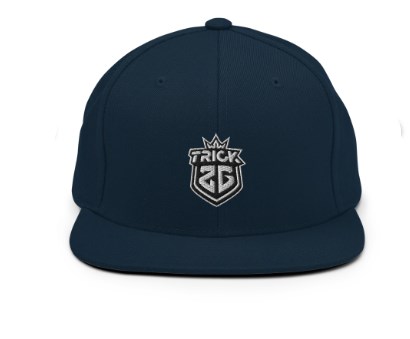 If caps are your thing, here's one you can spend your money on. Trick2g gives you a broad range of colors, including spruce, black, dark navy, maroon, royal blue, silver, and heather grey/red. Then, there's an adjustable snap closure, which means you can change the fit. Bear in mind that this hat's material depends on the color choice. For instance, green camo caps come with 40% polyester/60% cotton, while others boast 20% wool/acrylic.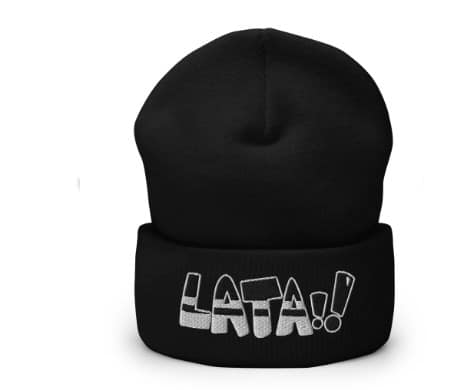 Supposing you like beanies too, you'll be glad to know that Trick2g avails durable ones in multiple colors. This unisex, hypoallergenic beanie has a beautiful design, with a "LATA!!" graphic print that adds to its style. It's made from 100% turbo acrylic to provide much-needed warmth. Feel free to wash it by hand as it can withstand countless washes.
Also, check out the Trick2g Cuffed Beanie, with similar features as the one above. But its graphic print reads "Tricky2G" instead.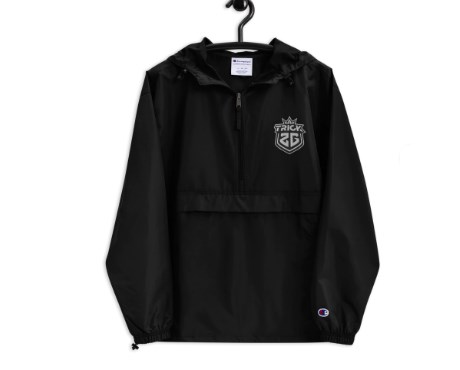 Here's another fashionable jacket to protect you against the elements. Trick2g avails it in sizes ranging from small to 2XL and colors such as black, scarlet, graphite, gold, and pink candy. In addition, it's manufactured from 100% polyester micro poplin, making it durable, breathable, water & wind-resistant, and effortless to maintain. This jacket's more fantastic features are the front kangaroo pocket with hidden zip and adjustable drawcord at the bottom hem and hood.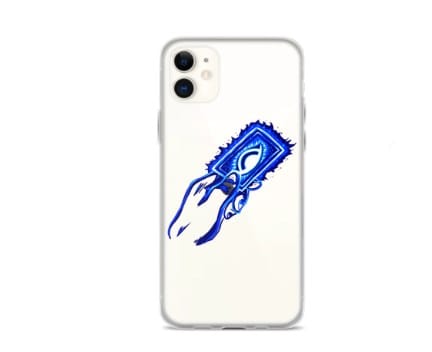 The stylish Tick2g trkLegend iPhone Case protects your device from a plethora of harmful things such as scratches, dirt, dirt, and oil. It's flexible, with see-through sides to make installation easy and help achieve the perfect look. You might also be happy to know that it's compatible with wireless charging. Plus, it's designed to align with all your smartphone's port openings for convenience.
If you have a Samsung mobile device instead of an iPhone, check out the Tick2g trkLegend Samsung Phone Case, also built to last. Taking it on and off should only take you a few seconds.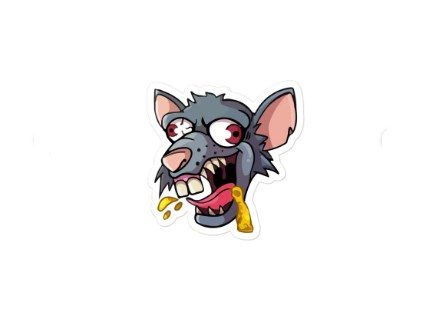 Consider getting the artistic Trick2g RAT Sticker with lasting vinyl to make application easy. It's great for personalizing some of the items you keep indoors. If you hope to achieve a clean look, clean your object's surface before applying this sticker. Again, remember to check out the Trick2g OG Sticker, also available on Trick2g's online merch shop.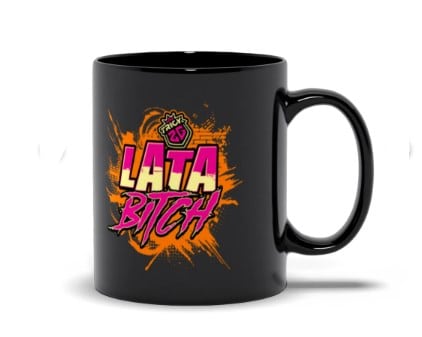 Are you looking to purchase quality kitchenware? Get this simple, Trick2g-inspired ceramic mug whose maintenance is undemanding. It comes with a beautiful graphic print. And, if you want it to last, always hand wash this mug. Trick2g gives you two sizes to pick from – 11oz and 15oz.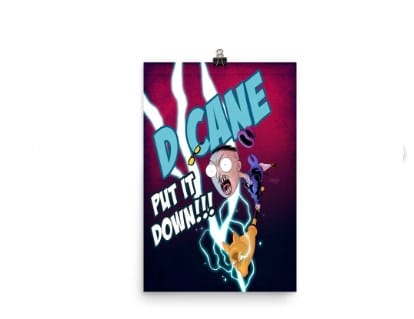 The Trick2g D Cane Poster warrants your attention because it's breathtaking, owing to its semi-gloss finish and eye-catchy graphics. This poster measures 12 x 18 inches. It could unquestionably be the perfect décor piece for your home and office as long as you pick the perfect place to position it.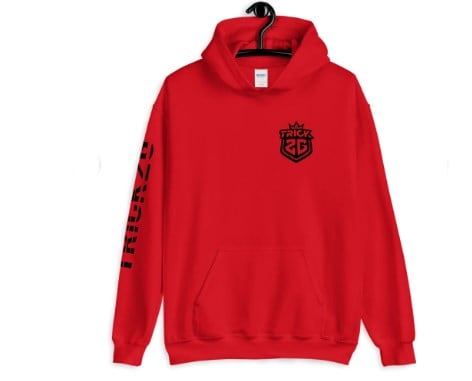 If you're hunting for a durable, fashionable hoodie to wear on multiple occasions, this could be it. It leverages 50% polyester/50% pre-shrunk cotton, which makes it cozy, breathable, and tear-resistant. Even better, this gamer offers it in sizes between small and 5XL, and, in five colors – white, red, sport grey, light pink, and light blue. More aspects you'll undoubtedly appreciate are the double-needle stitched collar, cuffs, hem and shoulders, and elastic waistband.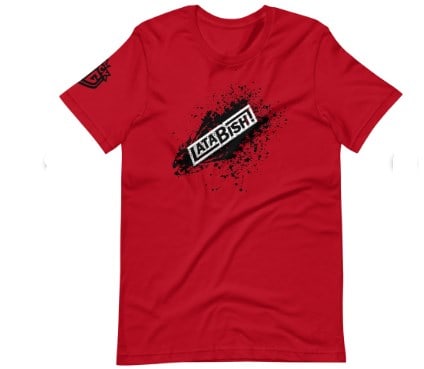 Get this classy tee if you enjoy wearing crew-neck t-shirts that stand out. It boasts side-seamed construction and pre-shrunk fabric, making shrinking the least of your worries. The range of available sizes is pretty broad, and the provided colors are many, including red, Kelly, pink, white, true royal, and athletic heather. The fabric you get is dependent on the shade you pick, but all of them are comfy and durable.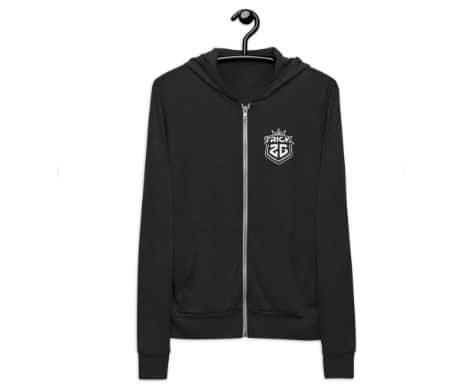 This is a zipped hoodie for those who don't like pullover hoodies or want both. It's made from a blend of three materials – 25% rayon, 25% airlume combed ring-spun cotton and 50% polyester. This enables it to promise warmth, durability, breathability, and easy maintenance. Unfortunately, the color options are limited as they're only three (grey tri-blend, solid black tri-blend, charcoal black tri-blend).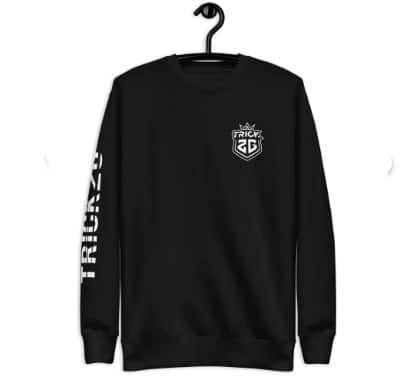 Here's a fantastic piece of clothing for streetwear enthusiasts who also can't get enough of Trick2g. This pullover sweatshirt is made from 65% cotton & 35% polyester. Rest assured it'll provide the warmth you crave on cold days and much-needed breathability during hot weather. This sweatshirt's face boasts a 100% cotton face, which is hypoallergenic for comfort. The colors and sizes vary for convenience.
Frequently Asked Questions about Trick2g
Question: Has Trick2g been involved in any charity endeavors?
Answer: Yes. Trick2g is passionate about helping those in need; he's raised thousands of dollars for charity.
Question: What happened to Trick2g's carpet cleaning business?
Answer: Apparently, Trick2g's Florida-based carpet cleaning organization went bankrupt in 2012, encouraging him to focus on content creation and professional video gaming full time.
Question: Does Trick2g love animals?
Answer: Seemingly, yes. He has confessed to having a penchant for dogs.
Question: Why was Trick2g banned from Twitch?
Answer: Twitch slapped Trick2g with a one-day ban in 2015 following a fake swat prank during his 24-hour charity stream.
Recommended Reads:
Research Citations
https://www.esportsearnings.com/players/24624-trick2g-tim-foley
https://twitter.com/LilianaO__o/status/1220897078198591488?s=19
https://www.invenglobal.com/articles/7163/twitch-streamer-trick2g-raises-over-20000-in-toys-for-tots-campaign
https://twitchtracker.com/trick2g
https://www.dexerto.com/entertainment/league-of-legends-streamer-trick2g-smashes-keyboard-insane-rage-741867/