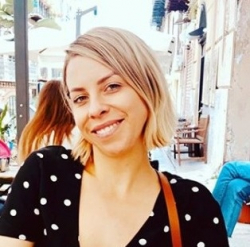 Latest posts by Jodie Chiffey
(see all)
Ben "CohhCarnage" Cassell is an American Twitch streamer, YouTuber, professional video gamer, and internet sensation.
Undoubtedly, CohhCarnage delights in playing many popular titles, including PUBG: Battlegrounds, Pathfinder: Kingmaker, RimWorld, Warframe, Fallout 76, and Path of Exile.
Still, he's passionate about helping other gamers find their way around their favorite video games through The Cohhilition. This gaming website, which he founded and leads, centers on gaming debates.
CohhCarnage boasts a massive social media following that surpasses 1.7M, meaning he's on the right track as an entertainer and a notable figure in the streaming/video gaming universe.
This CohhCarnage bio explores all you need to know about him. Keep reading it if you fancy knowing everything about this popular streamer. But, make sure to begin with his quick facts below!
CohhCarnage's Biofacts
| | |
| --- | --- |
| Real Name | Ben Cassell |
| Birthplace | Durham, North Carolina, USA |
| Birthdate | 25th June 1984 |
| Nickname | Cohh, Cohh Carnage |
| Height | N/A |
| Nationality | American |
| Zodiac Sign | Cancer |
| Siblings | N/A |
| Children | Has three kids; including Kai and Roen |
| Spouse/Partner/Girlfriend | Laina Carnage |
| Games Played | Variety Streamer |
| Networth | $8 million |
| Social Media | Twitter:@CohhCarnage, Twitch:CohhCarnage, YouTube: CohhCarnage, Subreddit; CohhCarnage |
| Awards | N/A |
| Last Updated | April 2022 |
CohhCarnage's Birthplace and Early Life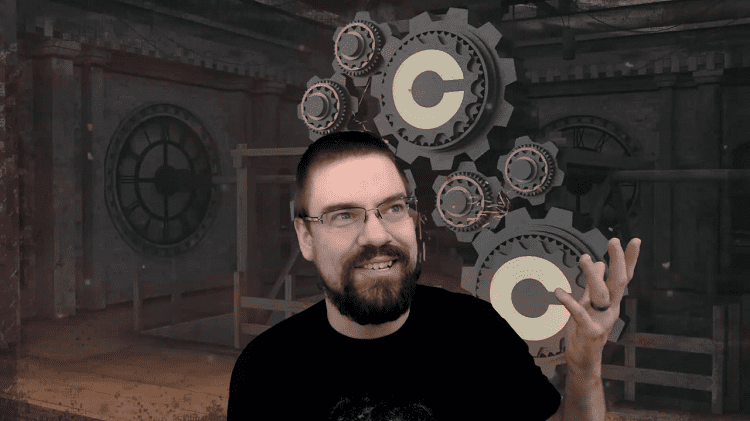 CohhCarnage was born in Durham, North Carolina, on July 25, 1984.
Not much is known about CohhCarnage's early life, or his family.
He went to Full Sail University to study Game Design, but he dropped out to focus on building his dream video game design studio. But unfortunately, things didn't work out as planned, and he closed down the latter to become a full-time streamer.
How Did CohhCarnage Get Started Gaming?
Info about when CohhCarnage started playing video games is unavailable. But we bet he's always been passionate about them since he went to the university to learn how to create them.
CohhCarnage began streaming in 2013. This was just about the same time Defiance was released, unknowingly paving the way for his success as he was exceptionally good at this game
When CohhCarnage started streaming Defiance, he wanted to showcase his unmatched gaming skills. But he attracted the attention of over a million video game enthusiasts and eventually became a distinguished player in the streaming sphere.
Today, he plays countless titles with enviable prowess. He has already signed an exclusive contract with Twitch and has been a member of New Game Plus.
CohhCarnage's Videos
CohhCarnage Plays King Arthur: Knight's Tale (Sponsored By NeocoreGames) – Episode 1
This particular youtube upload recorded astronomical viewership within the first 24 hours. It was therefore, by no coincidence that it ranks as one of our favorites.
The video, which is an exposition of what the game has to offer, and by extension a show casing platform for CohhCarnage's prowess, kicks off with a dialogue between CohhCarnage and an animated character.
It then transitions to a spirited sprint from a charged CohhCarnage who kicks open doors to loot treasure while slaying any character that dares stand in his way.
CohhCarnage Plays Rogue Legacy 2 (Sponsored By Cellar Door Games) – Episode 1
This is yet another perfect premier that serves to display CohhCarnage unrivaled gaming prowess. In the short video, an animated representation of CohhCarnage slays monsters while swiftly bouncing to slice bridges that barricade his ways.
He dodges into constricted corridors, poorly lit alleys as he forges on get rid of unwanted visitors in the city. So if you are the kind that enjoys thrilling drops from sky high points, swift swordsmanship, or light-fast sprints, this video that garnered over 10K views within 24 hours is a must watch.
CohhCarnage's Gaming Setup
CohhCarnage's Mouse: Corsair Dark Core RGB Pro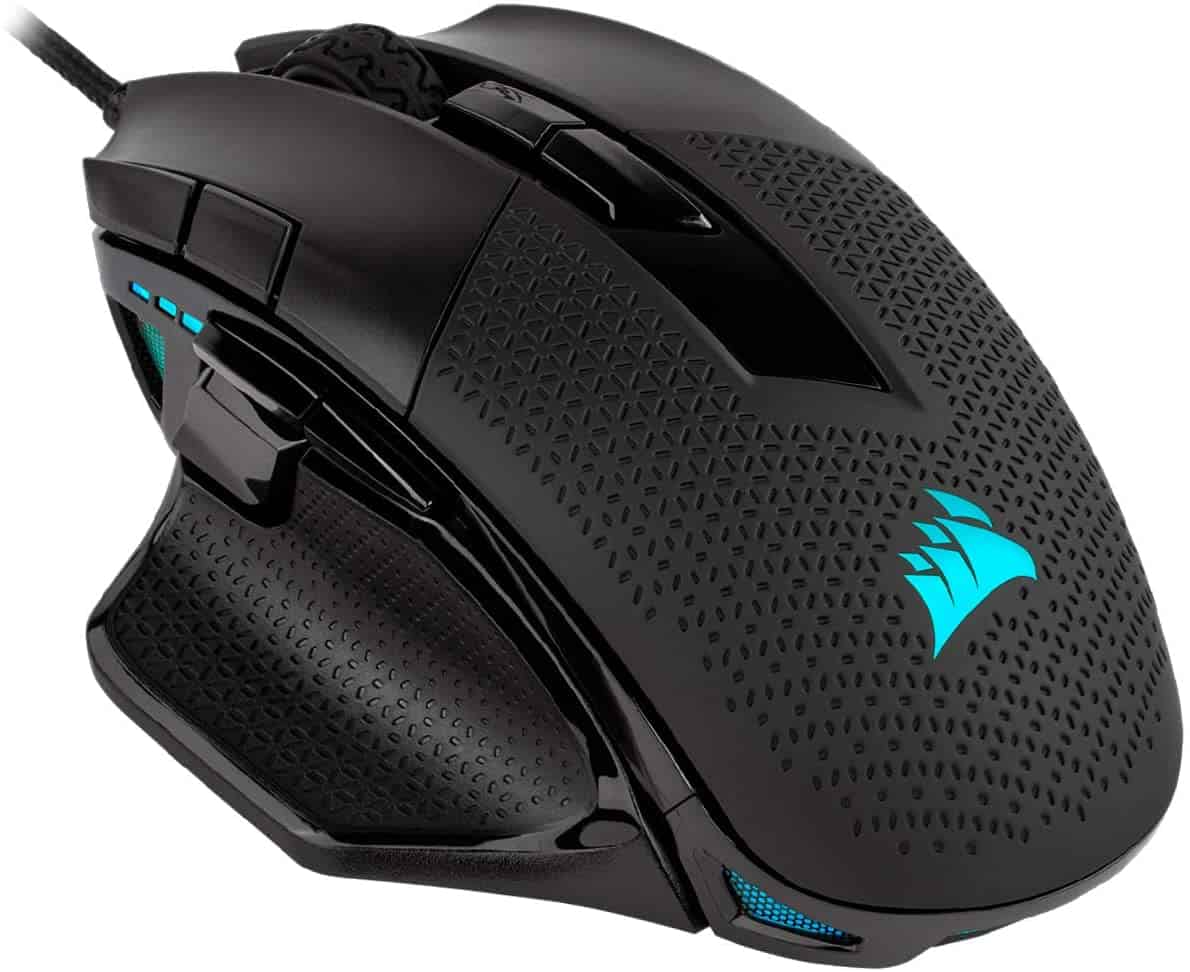 CohhCarnage prefers the Corsair Dark Core wired gaming mouse that bundles numerous helpful gaming features. For starters, the mouse comes with 10 programmable buttons that are generously distributed on the mouse's surface.
This allows him to customize the mouse to his unique and varying needs, giving him an edge courtesy of their powerful macros and key remaps.
Further, thanks to its comfortable and contoured shape, the mouse naturally fits in his palm, snugly adheres to his pad, and precisely glides to give him the best performance anyone can dream of.
Another customization feature is the six-weight mounting locations option. Being a variety streamer, this is especially handy as it allows him up to 120 configuration options for more precisely calibrated gaming sessions. Combine this with a smart tunable weight system and a versatile RGB light sync, and you will concur that he has reason to stock two such mice as he currently does.
CohhCarnage's Keyboard: Corsair K95 Pro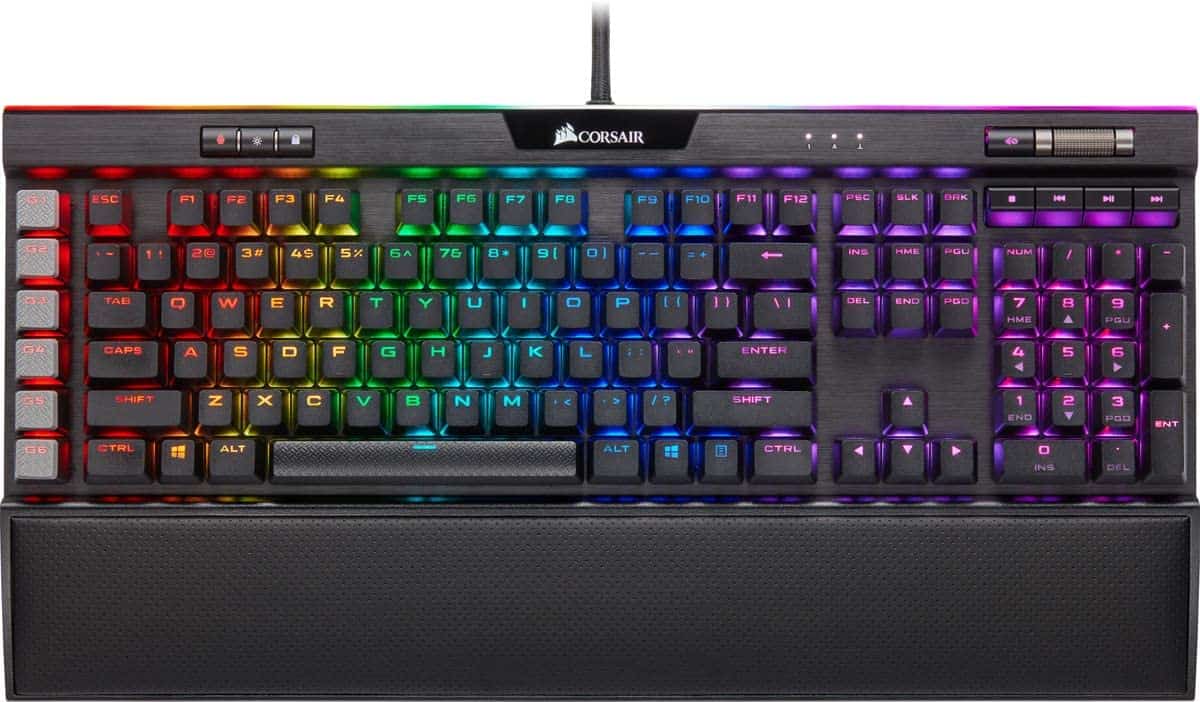 The Corsair K95 Pro is CohhCarnage's keyboard of choice. The fully mechanical gaming keyboard comes with six dedicated macro keys that are RGB light.
This allows him to program them to rapidly launch a series of commands at a moment's notice leaving his opponents floored and confused.
Further, the keyboard features excellent Cherry MX speed mechanical switches. With these switches, CohhCarnage's keypresses travel through a distance that is 1.2mm shorter to register an actuation. This gives him sufficient to dodge lethal blows, barricade himself against grenades, or even swiftly haul explosives at aggressors.
Other key features include a detachable soft textured leatherette palm rest for comfort during marathon gaming sessions, near-limitless vibrant lighting options, and an aluminum build with keys that can withstand 100million keypresses.
CohhCarnage's Headset: Corsair Void Pro RGB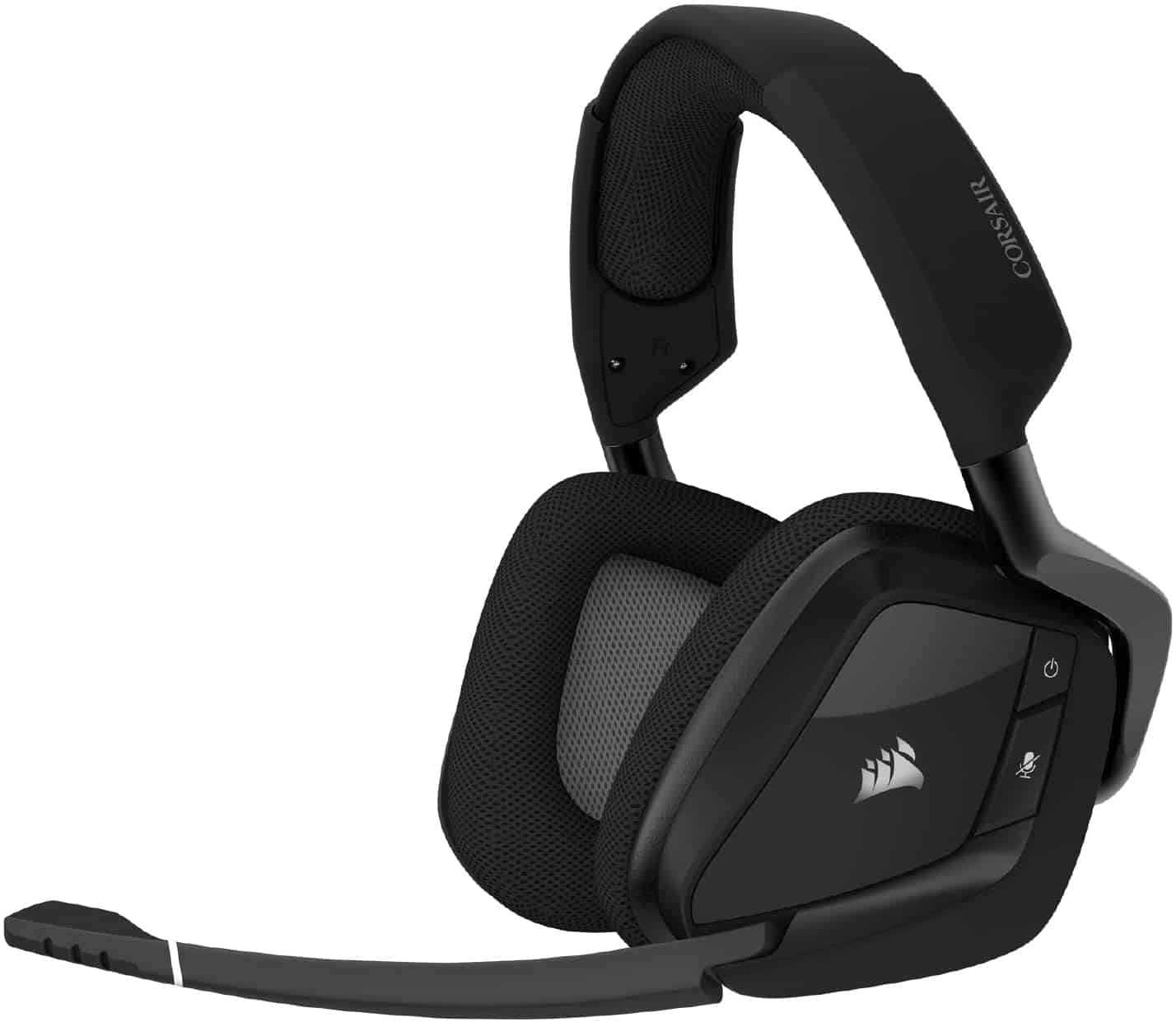 Another addition to CohhCarnage's streaming equipment is Corsair's Void Pro headset. The wireless headset's breathable fabric and plush memory foam pads subtract any unnecessary strain allowing CohhCarnage to give his best hand.
The headset also features custom-tuned 50 mm high neodymium audio drivers that give CohhCarnage the best audio immersion possible. Be it the lightest footstep to thundering explosions, the Corsair Void has him set and ready to roll.
Another helpful feature is the adjustable omnidirectional microphone. It allows him to record exceptionally clear voice commentaries or commands for his vast fan base.
Other key features include a 2.4 GHz wireless low-latency connection, a 7.1 surround sound, and durable construction.
CohhCarnage's Microphone: Shure SM7B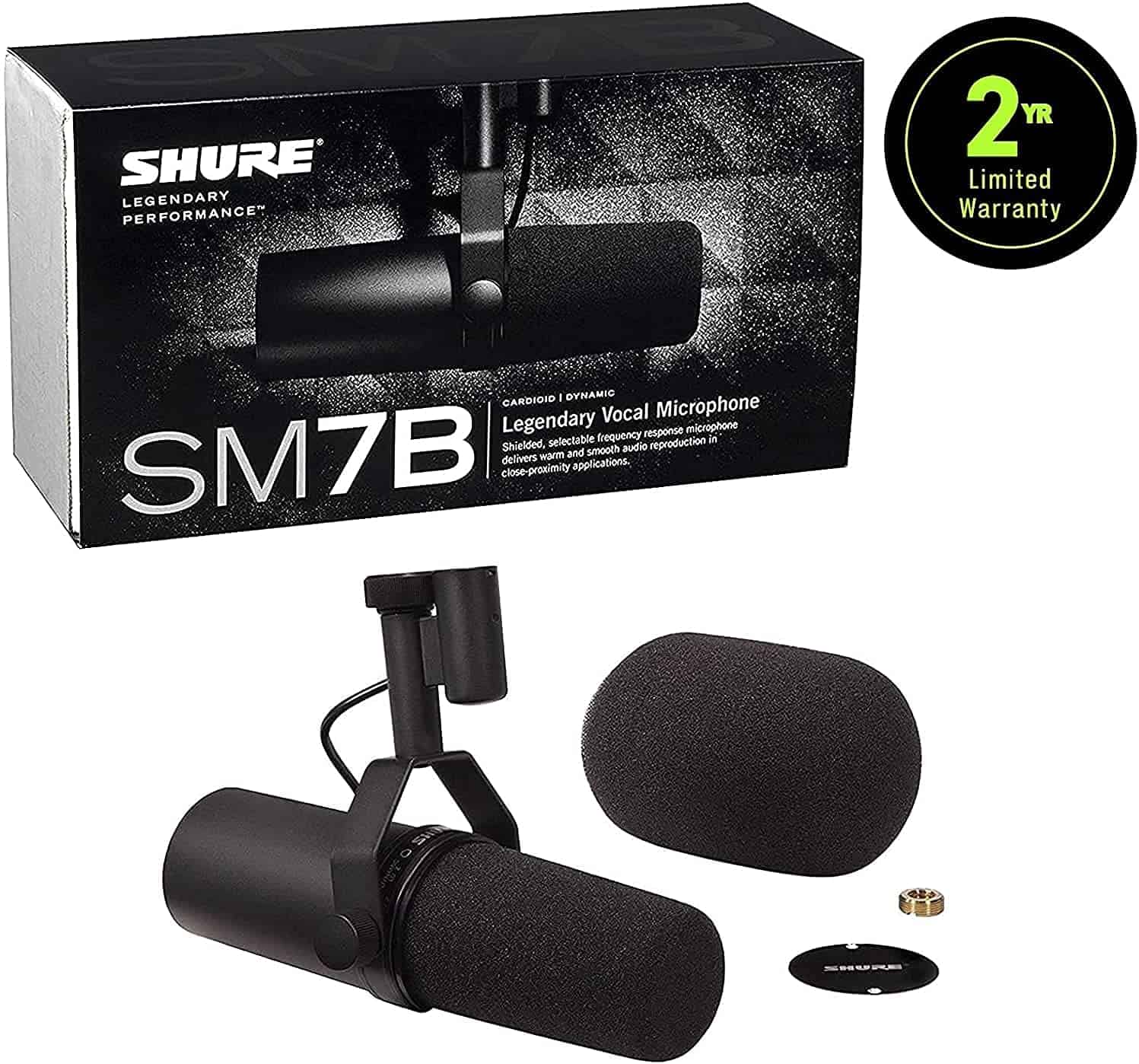 Like Dyrus and AuronPlay, CohhCarnage prefers the Shure SM7B microphone out of the many on offer in the gaming market.
The microphone that beautifully balances aesthetics and performance is built from select sturdy materials to render it both light and durable. It also has an ingeniously integrated Pop filter and Air Suspension Shock Isolation.
These two features help CohhCarnage to hit the airwaves with exceptionally clear words free of mechanical noise and breathiness.
Another key feature is the advanced electromagnetic shielding which is the secret to his crystal clear vocals. This feature shields against humming from his monitors, PSU, and other studio equipment so that only his words sneak to the airwaves.
Other key features include a cardioid polar pattern to allow him to capture sounds at comfortable angles and with minimum coloration. Dynamic Cartridge with smooth, flat, wide-range frequency response to enhance his capability to reproduce exceptionally natural replicas of his sounds and words.
CohhCarnage's Mixer: TC-Helicon GOXLR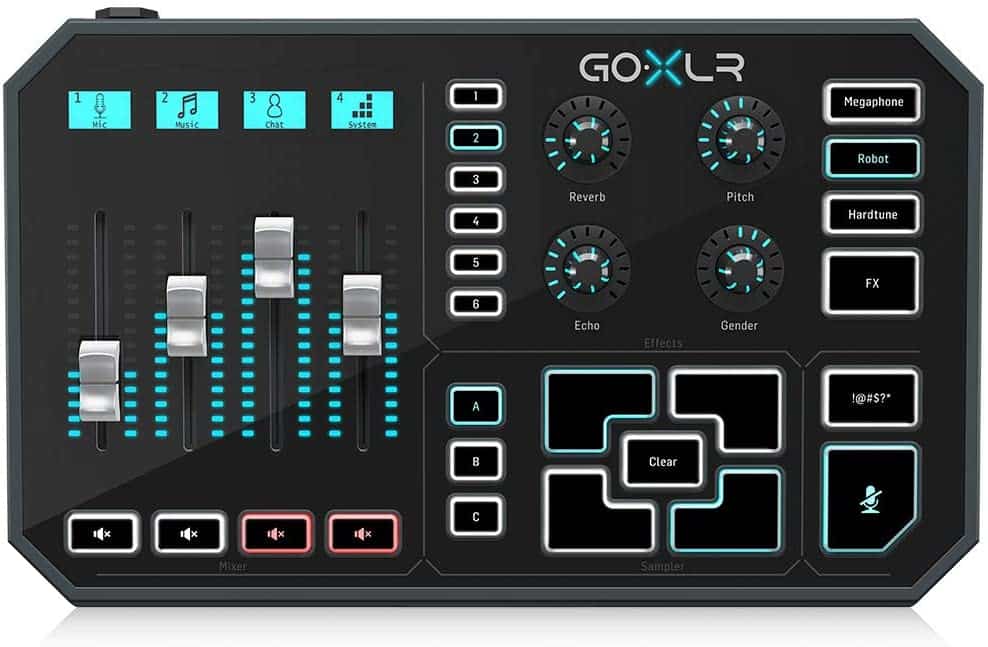 TC_Helicon is CohhCarnage's mixer of choice for all matters audio control. The multi-channel mixer comes with voice FX features that allow him to add pitch shift, echo, robot, or any other effects to his voice.
It also comes with faders that allow him to adjust his game, mic, or music audios separately. Add this to an inbuilt sampler that allows him to load pre-recorded files or even on-the-fly audio files, and you will concur that it is indeed a worthy addition to his setup.
Another noteworthy feature is the intuitive GOXLR feature. This feature gives him ultimate control of his basic and advanced audio parameters to conveniently control his sounds as he sees fit.
CohhCarnage's Mouse Mat: MM350 Mat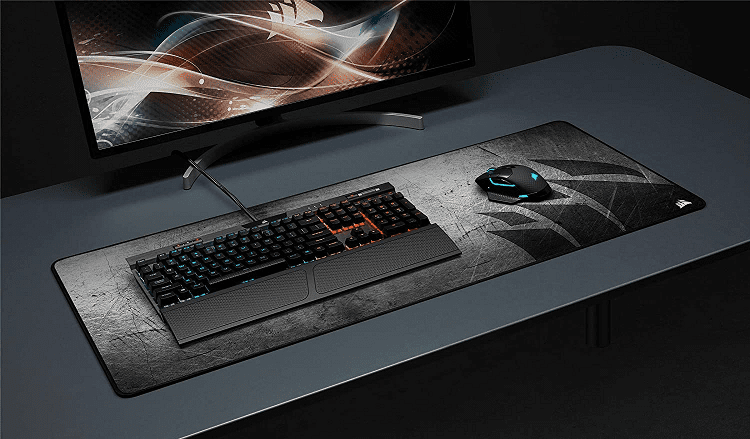 The MM350 is CohhCarnage's choice of gaming mouse pad. The mat gives him a massive 930mm x 400mm surface with micro-weave fabric for his Corsair mouse to effortlessly glide.
The mat further comes with an anti-skid textured base that keeps the mouse firmly in place even in the heat of sudden chaotic movements. Add this to spill-proof and stain-resistant coating, and you will concur that, indeed, this mat truly deserves a place in this talented gamer's setting.
CohhCarnage's StreamDeck: Elgato Stream Deck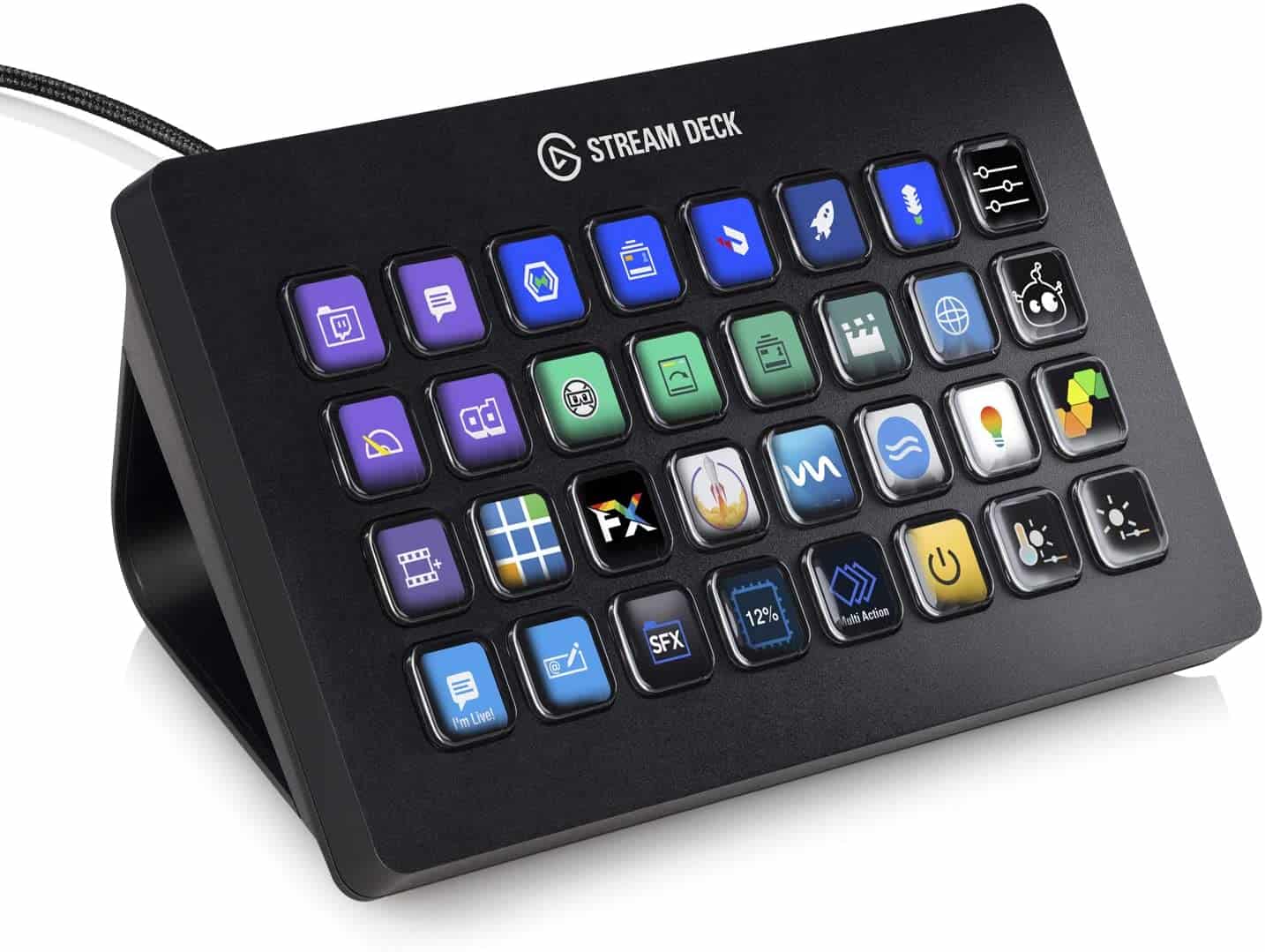 Gaming involves simultaneous activities that range from chatting, switching between screens, and adjusting audio, among many other activities. And all this relies on a limited pair of dedicated hands that have to juggle between furious keypresses and coordinated mouse movements.
For CohhCarnage, that extra pair of hands is Elgato's 32 keystream deck.
The stream deck features a one-touch operation to conveniently allow him to switch between scenes, tweak his lighting, post or respond to tweets, and much more. The icing to this feature is that the deck gives him visual feedback to confirm the successful execution of his commands.
Another key feature is the powerful integration feature that bundles multiple social platforms into one folder. Plus, 32 customizable keys and advanced live production to ease the control of his favorite tools and platforms.
CohhCarnage's Monitor: Corsair Xenon and Elite XG270QG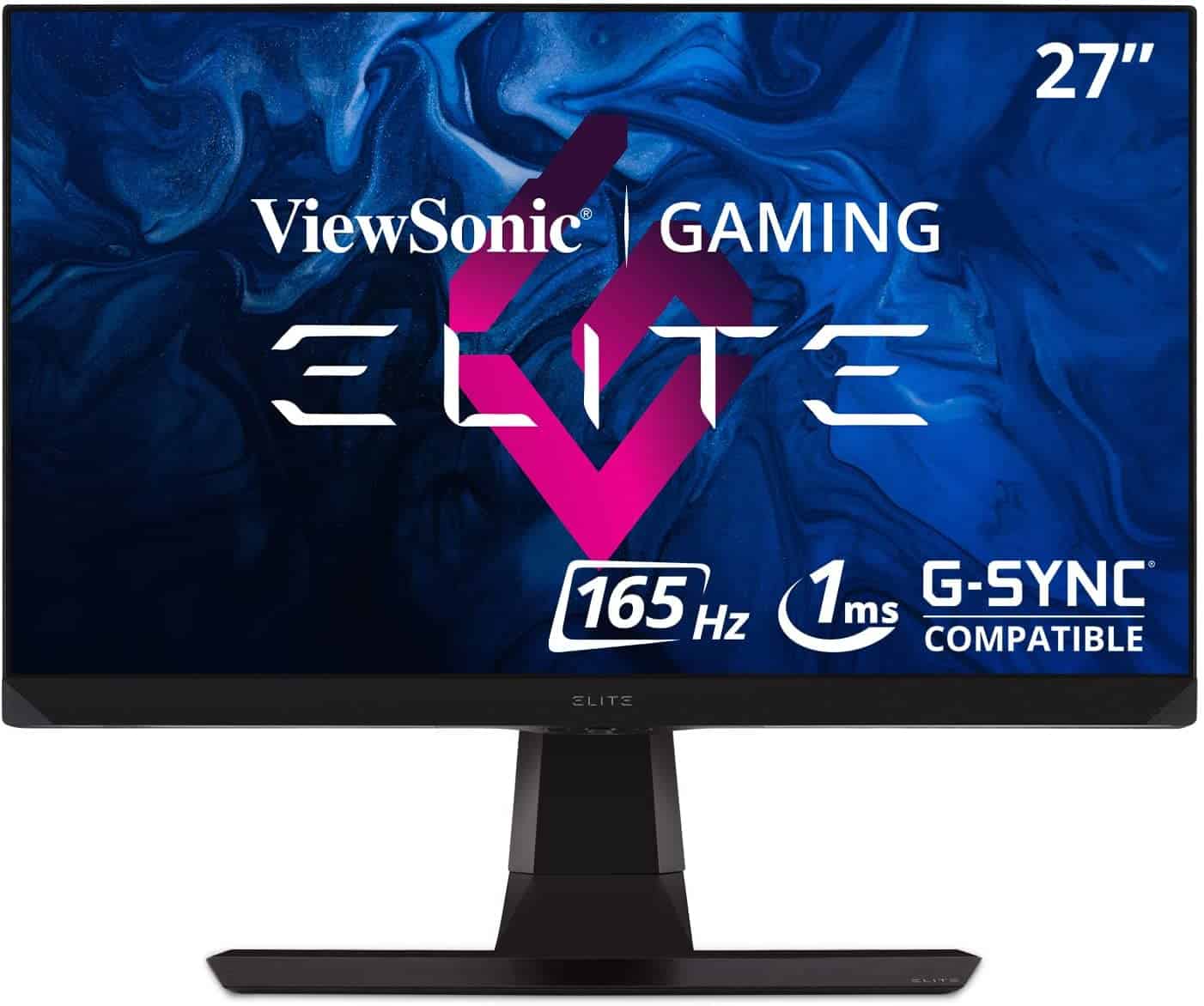 Like most streamers, CohhCarnage has 4 monitors, 3 of which are Elite XG270QG which serves as his main gaming monitors, and Corsair Xenon for his studio.
His elite gaming monitors come with three-sided ultra-thin bezels. This gives him the perfect opportunity to only stream from multiple monitors but also to show off more of his streams.
Further, the monitors have an impressive true 1ms response time, a 1440p resolution, and a 165Hz refresh rate. Combined, they smoothly switch between fast-paced scenes, eliminate screen tearing, and buffer against lags to allow him to enjoy one of the best immersive gaming sessions.
Another impressive feature of these gaming monitors is the NVIDIA G-SYNC technology. With this technology, CohhCarnage is able to experience uninterrupted gaming with synchronized frame rates, variable overdrive, and ultra-low motion blur.
Other key features include built-in mouse bungee, ambient RGB lighting, a headphone hook, and a fully adjustable ergonomic stand. All these work to guarantee him a smooth uninterrupted marathon gaming session.
CohhCarnage's Webcam: Logitech C920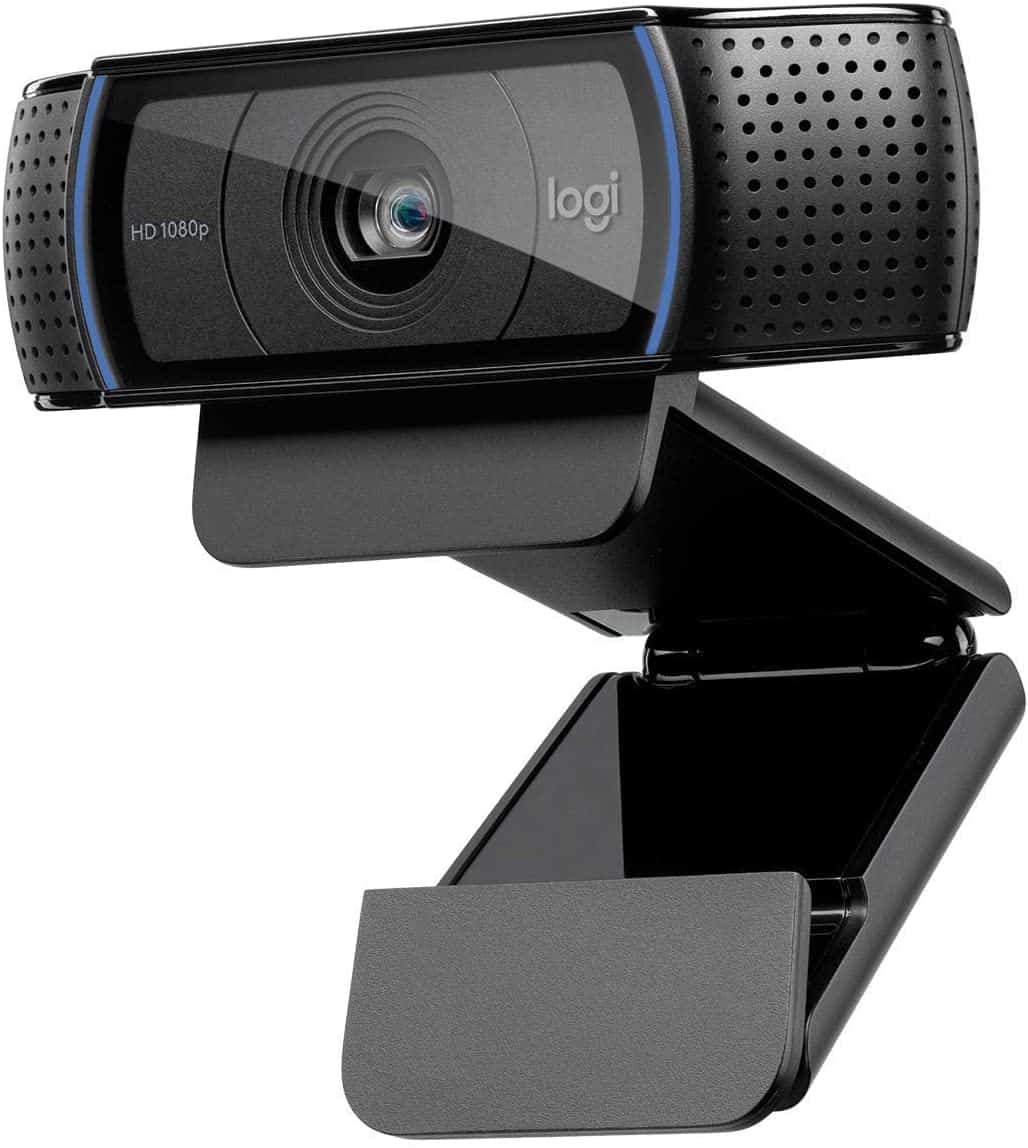 Like Gronkh, Dakotaz, and Disguised Toast, CohhCarnage prefers the C920 which packs numerous irresistible features. For starters, the camera has the ability to capture highly detailed videos at 1080p at 30fps.
Further, the camera has regressed microphones on either side to capture exceptionally high-quality audio from multiple angles. Pair this with a plug-and-play option, a tripod stand, and an easy clip option for flat surfaces, and you can see why many streamers prefer it.
Other key features include an automatic light correction feature, a noise reduction option, and video compression options.
CohhCarnage's CPU: Intel i7 6950X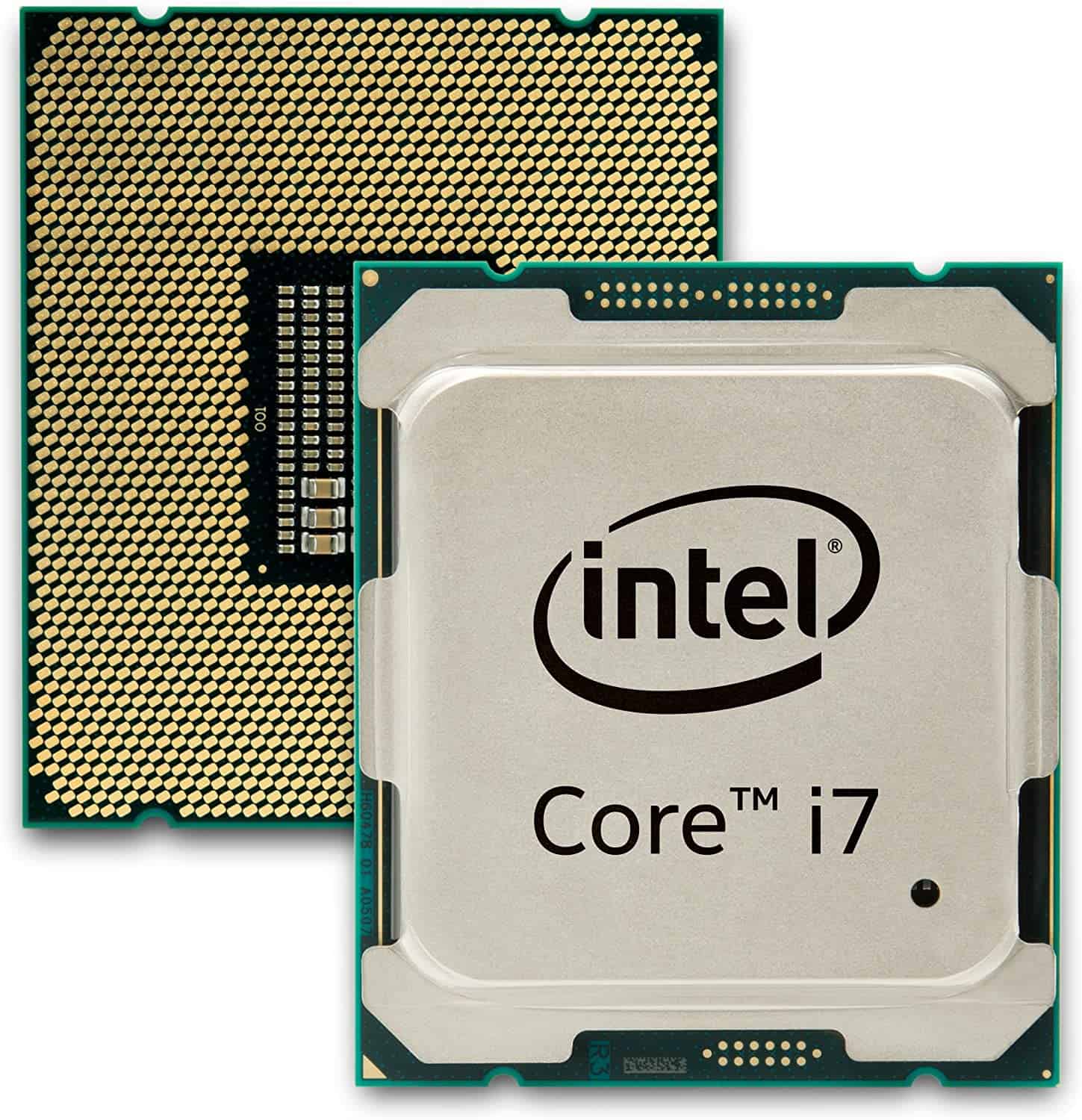 CohhCarnage leverages the capabilities of the Intel i7 6950X processor. The moderately priced processor packs enough processing power to handle all of CohhCarnage's gaming needs.
For starters, it comes with 4 DDR4 channels to pack as much memory power as CohhCarnage may require. It also boasts of a 3.0 GHz clock speed that has an overclock option to effortlessly retrieve and run gaming commands.
Combine this with 10 cores accompanied by 20 threads and you can imagine how powerful his CPU is.
CohhCarnage's Game Settings
Cohhcarnage PUBG Video Settings
| | |
| --- | --- |
| Refresh Rate | 144Hz |
| Resolution | 1920 x 1080 |
| FOV | 103 |
| Brightness | 100 |
| Screen Scale | 100 |
| Anti-Aliasing | High |
| Post Processing | High |
| Shadows | High |
| Textures | High |
| Effects | High |
| Foliage | High |
| View-Distance | High |
| V-Sync | Off |
| Motion Blur | Off |
| Sharpen | On |
Cohhcarnage PUBG Mouse Settings
| | |
| --- | --- |
| 2 X Scope | 50 |
| 3 X Scope | 50 |
| 4 X Scope | 50 |
| 6 X Scope | 50 |
| 8 X Scope | 50 |
| 15 X Scope | 50 |
| Taretting Sensitivity | 50 |
| Vehicle Sensitivity | 50 |
| Iron Sight Sens | 50 |
| DPI | 400 |
| Vertical Sensitivity | 1.00 |
| General Sensitivity | 55 |
Cohhcarnage PUBG Keybinds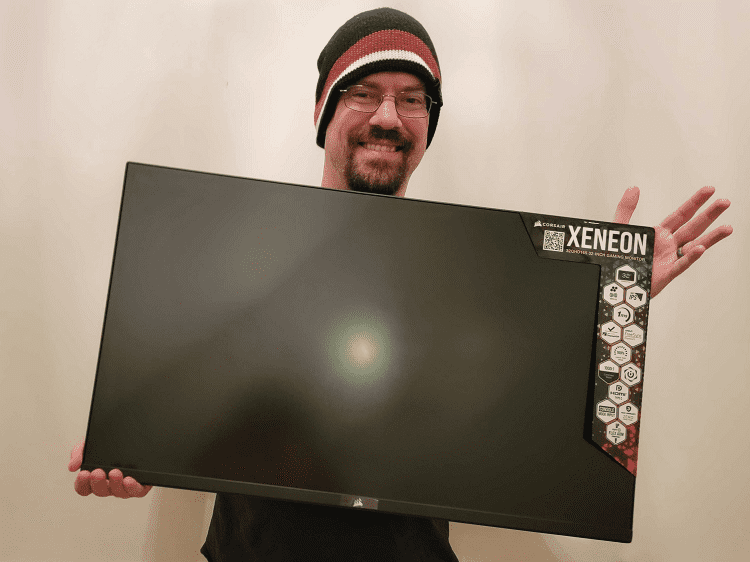 | | |
| --- | --- |
| Move Forward | W |
| Move Backward | S |
| Move Left | A |
| Move Right | D |
| Walk | Left Ctrl |
| Sprint | Left Shift |
| Jump | Space Bar |
| Crouch | C |
| Prone | Z |
| Interact | F |
| Toggle Camera | V |
| AutoRun | = |
| FreeLook | Left Alt |
| Toggle Firing Mode | B |
| Peek Left | Q |
| Peek Right | E |
| Unarm | X |
| Use Med Kit | 7 |
| Use First Aid Kit | 8 |
| Use Bandage | 9 |
| Use energy Drink | 0 |
| Use Heal Item | Hyphen |
| Use Boost Item | 0 |
| Motorcycle Air Control | Left Ctrl +Space Bar |
| Fire | Left Mouse Button |
| Aim (Hold) | Right Mouse Button |
| ADS (Click) | Right Mouse Button |
| Reload | R |
| Inventory | I/Tab |
| Map | M |
| Next Weapon | Mouse Wheel UP |
| Previous Weapon | Mouse Wheel Down |
| Primary Weapon 1 | 1 |
| Primary Weapon 2 | 2 |
| Side Arm | 3 |
| Melee Weapon | 4 |
| Throwables | 5 |
| Increase Zeroing | Page Up |
| Decrease Zeroing | Page Down |
| Push to Talk | T |
| Use Grenade | G |
| Toggle UI | Ctrl + U |
| Place Marker | Right Click |
| Remove Marker | Delete |
CohhCarnage's Family
CohhCarnage's wife is Laina, and they have been together since high school. As of writing, this lovely couple has three kids, two of whom are Kai and Roen.
Laina has always supported CohhCarnage's streaming career. She worked at a museum as an animal keeper, taking care of most of the animals. Right now, her profession is unknown, but most people speculate she's a homemaker looking after her family.
CohhCarnage's Net Worth and Career Earnings
As of April 2022, CohhCarnage has an estimated net worth of $5M. Let's dive into his primary revenue sources:
Twitch
CohhCarnage ranks among the best-paid Twitch streamers worldwide. Did you know that he took the 24th spot on the top 100 highest-earning Twitch streamers list last year? Well, the alleged data breach indicated that he earned $2,061,059.29 between August 2019 and October 2021.
Tell you what, CohhCarnage made more than some of the streamers we've featured on our Pro Gamers Age series during that period. Some of these were Pestily, Aynton D (Lvndmark), El Rubius, Ninja, ImperialHal and JuansGuarnizo.
Others such as Moistcr1tical, MOONMOON, xQc, LolTyler1, and LIRIK earned more than CohhCarnage within the same duration and were ranked higher on that list of best-paid creators on Twitch.
YouTube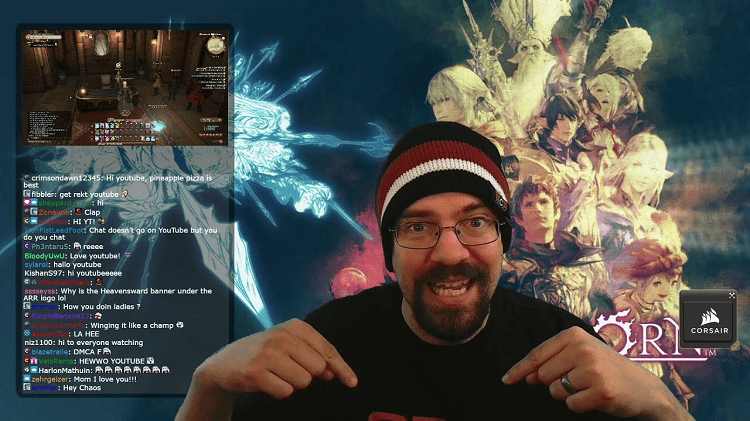 Like many streamers in the scene, CohhCarnage is also a YouTube creator. He started his channel in 2013. As of writing, it boasts 306K subscribers and 263,237,219 views.
Typically, an average YouTube channel brings in $18 per 1,000 ad views. This means for every 1000 views the channel garners, its owner receives between $3 and $5. Still, other things also come into play when determining a creator's payment. These include their popularity, location, and content.
All the same, it's safe to say that CohhCarnage may have pocketed over $100K in YouTube payments, consequently boosting his present net worth.
Merch Sales
CohhCarnage merch shop has also been handy in increasing his net worth. His diverse pool of offerings comprises items such as hoodies, pants, t-shirts, and accessories.
If you order an item from CohhCarnage's online merchandise store, feel free to pay through a convenient payment system. Your options include American Express, Diners Club, Discover, JCB, PayPal, and MasterCard.
Note that even though some items are out of stock, you can still purchase them on pre-order.
CohhCarnage's merch store profits are not available to the public. Nevertheless, this could be a reliable income stream for him.
Tournament Earnings
CohhCarnage participated in the Twitch Rivals: Fall Guys Fridays (Week 1) – NA in 2020. He raked in $625 from that gaming tournament. But he hasn't played any more games competitively.
Notably, he played that one Fall Guys game as an independent player.
Sponsorships and Partnerships
Sponsors and partners have also enabled CohhCarnage to supplement his income from platforms such as YouTube and Twitch. Some of the brand deals he's partnered with are Corsair, Kings Coast Coffee, iBUYPOWER, and VodChat.
CohhCarnage's Retirement and Post Professional
CohhCarnage doesn't have retirement in mind, judging from his online activity and how lucrative his streaming career has become. Should he share his retirement plans or intended post-professional endeavors, rest assured that we'll let you know!
CohhCarnage's Merch
As of writing, CohhCarnage's merch store is selling the following products:
GEARS OF COHH TEE – BLUE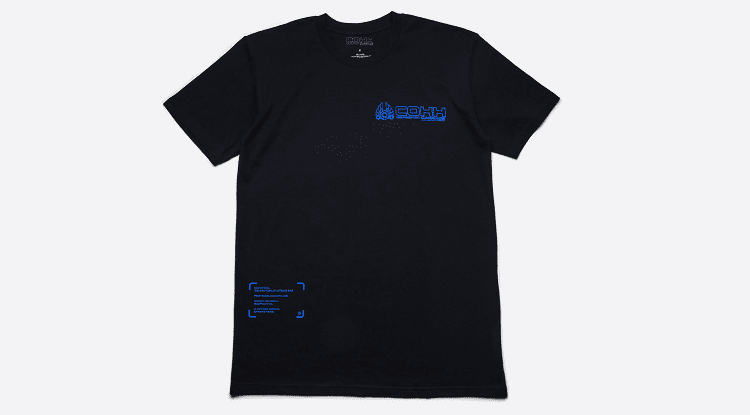 Are you a fan of quality crewneck tees? Consider this t-shirt brought to you by CohhCarnage. It's made from 100% pre-shrunk combed cotton, making it durable, super soft, and comfortable.
Plus, shrinkage is an issue you don't have to deal with. In addition, this tee comes with printed graphics on its front and back to enhance its style, and it's available in many sizes.
Supposing you'd like to explore another t-shirt design, check out the GEARS OF COHH TEE – RED.
GEARS OF COHH HOODIE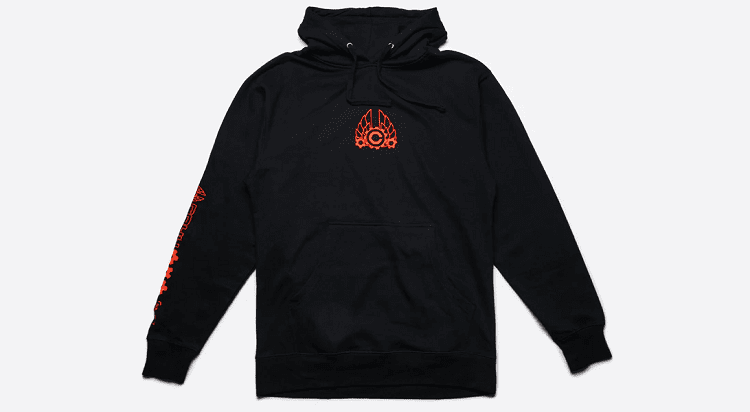 First, note that this hoodie is a pre-order item. It's made from an 80% cotton/20% polyester blend that makes it less susceptible to piling, enhancing its durability.
Moreover, this fashionable hoodie comes with a handy kangaroo pocket and drawcord. In addition, its back and front feature beautiful screen graphics; plus, you can order yours in any size between XS and 3XL.
GEARS OF COHH LONGSLEEVE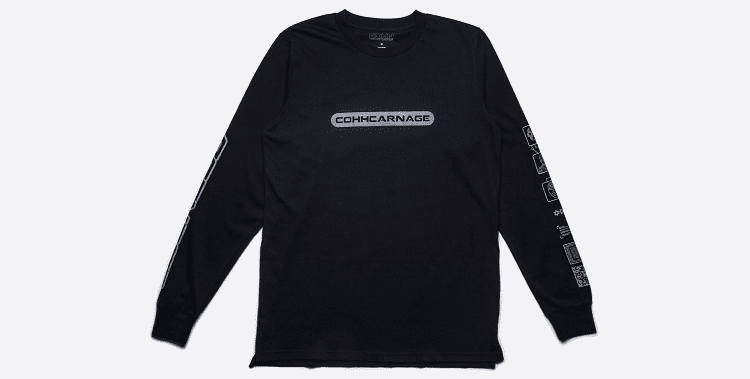 Here's another pre-order product brought to you by CohhCarnage. This crewneck long-sleeve t-shirt is made from 100% carded cotton, rendering it strong and durable. Expect it to retain its high quality even after many washes. Furthermore, this tee's fabric is pre-shrunk for maximum convenience.
GEARS OF COHH JOGGER 1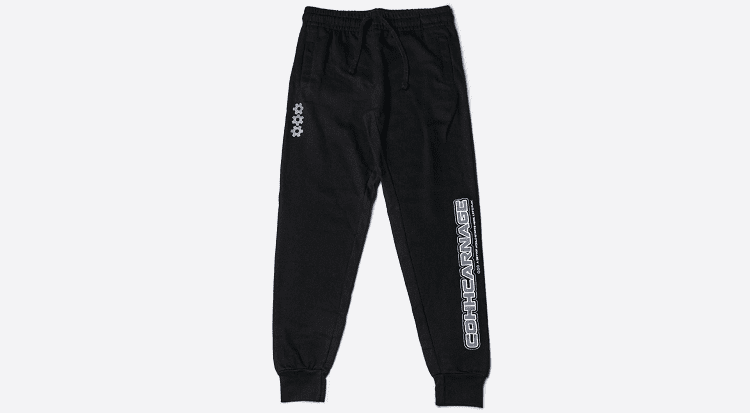 If you hope to own this fantastic pair of joggers, you have to pre-order it ASAP to stand a chance to enjoy all the perks it offers. For starters, it's manufactured with a cotton/poly blend, so comfort and durability are guaranteed.
Then, it features an elastic waistband, two side pockets, and one at the back, giving you plenty of much-needed storage space.
As you explore the joggers available at CohhCarnage's merchandise shop, you can't miss the GEARS OF COHH JOGGER 2, with similar features but different printed graphics.
LOGO MUG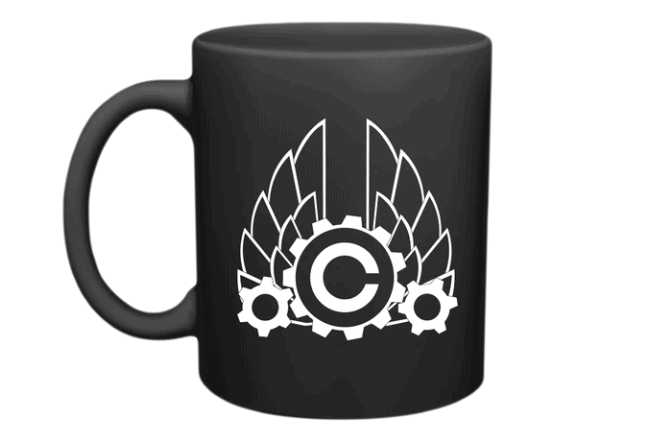 Check out this lasting ceramic mug with CohhCarnage's logo. It's easy on the eyes and can hold up to 11 oz. of liquid. This classy piece of drinkware comes in black, and you can also use it to satiate your décor needs.
Frequently Asked Questions about CohhCarnage
Question: What Games has CohhCarnage Played?
Answer: CohhCarnage is a variety streamer who has tried his hand in Hades, Pathfinder; Kingmaker, Path of Exile, Final Fantasy XIV Online, Demon's Souls, Godfall, Like a Dragon, and more recently Rogue Legacy 2 and King Arthur; Knight's Tale.
Question: Who was CohhCarnage Before Twitch?
Answer: Long before he ventured into streaming, he was enrolled at Full Sail University to study Game Design. He however dropped out after 2 years. He went to work in Clinical IT before jumping ship to work as an Electronic Dance Music DJ come producer.
Question: What Happened to Project Resurgence?
Answer: Through their Facebook page, CohhCarnage announced the indefinite postponement of the much-awaited game and the ultimate dissolution of his studio. This, he said, was a result of their inability to secure sufficient funds to pay a publisher and to power their vision.
Question: Does CohhCarnage have any Pets?
Answer: Yes. CohhCarnage and his family take care of several pets, including two cats and two dogs.
Question: Where did CohhCarnage Get his Username?
Answer: The Hawaiian name "Ko" inspired CohhCarnage to create his current username as he deemed it pretty cool. But the game was exploring at the time, EverQuest demanded a four-letter alias, so he settled for "Cohh" He derived the second part of his username "Carnage" from his time with a guide by the same name.
Research and Citations: