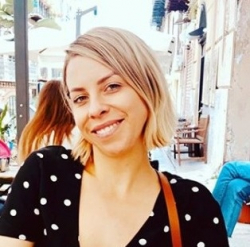 Latest posts by Jodie Chiffey
(see all)
Marcus "Dyrus" Hill is a dominant League of Legends (LoL) streamer, internet personality, and former top laner for the US-based Esports organization Team SoloMid (TSM).
Dyrus has made a name for himself as the elite gamer who overcame the odds to chase his dream to become a professional video game player. His shy personality and unreliable Hawaiian internet speeds weren't enough to deter him from attaining this objective. Not even the losses TSM suffered earlier in his career could convince him to quit just yet.
Years of hard work have seen this tenacious, undeniably talented eSport athlete win tournaments and earn a fortune through gaming.
This bio gives you a sneak peek of Dyrus' life, so if you're curious to know more about him, read on. First, check out his biofacts!
Dyrus' Bio Facts
| | |
| --- | --- |
| Real Name | Marcus Hill |
| Birthdate | March 20, 1992 |
| Birthplace | Hawaii |
| Nicknames | Dyrus, Dairus, Dyrone, TSM Dyrus, TSM suryD |
| Height | 6 ft.4 (193 cm) |
| Nationality | American |
| Zodiac Sign | Aries |
| Siblings | Unknown |
| Children | Dyrus doesn't have any kids |
| Spouse/Partner/Girlfriend | Dyrus is currently single |
| Games Played | League of Legends, Apex Legends, Overwatch, Elder Ring, Valorant, Escape from Tarkov, etc. |
| Net Worth | About $1 million |
| Social Media | Twitch: Dyrus, Twitter: @Dyrus, Instagram: Marcus Hill, YouTube: Dyrus |
| Awards | Dyrus hasn't won any awards so far |
| Last Updated | February 2022 |
Dyrus' Birthplace and Early Life
Dyrus was born to Mark and Sandy Hill on March 30, 1992, in Honolulu, Hawaii.
It's safe to say that Dyrus had a normal, fun childhood. He played with his pals after classes. He also enjoyed karate and basketball in high school.
Dyrus' father wanted him to help run the family plumbing business after he finished his studies at the university.
Even so, Dyrus' heart was set on video gaming professionally.
How Did Dyrus Get Started Gaming?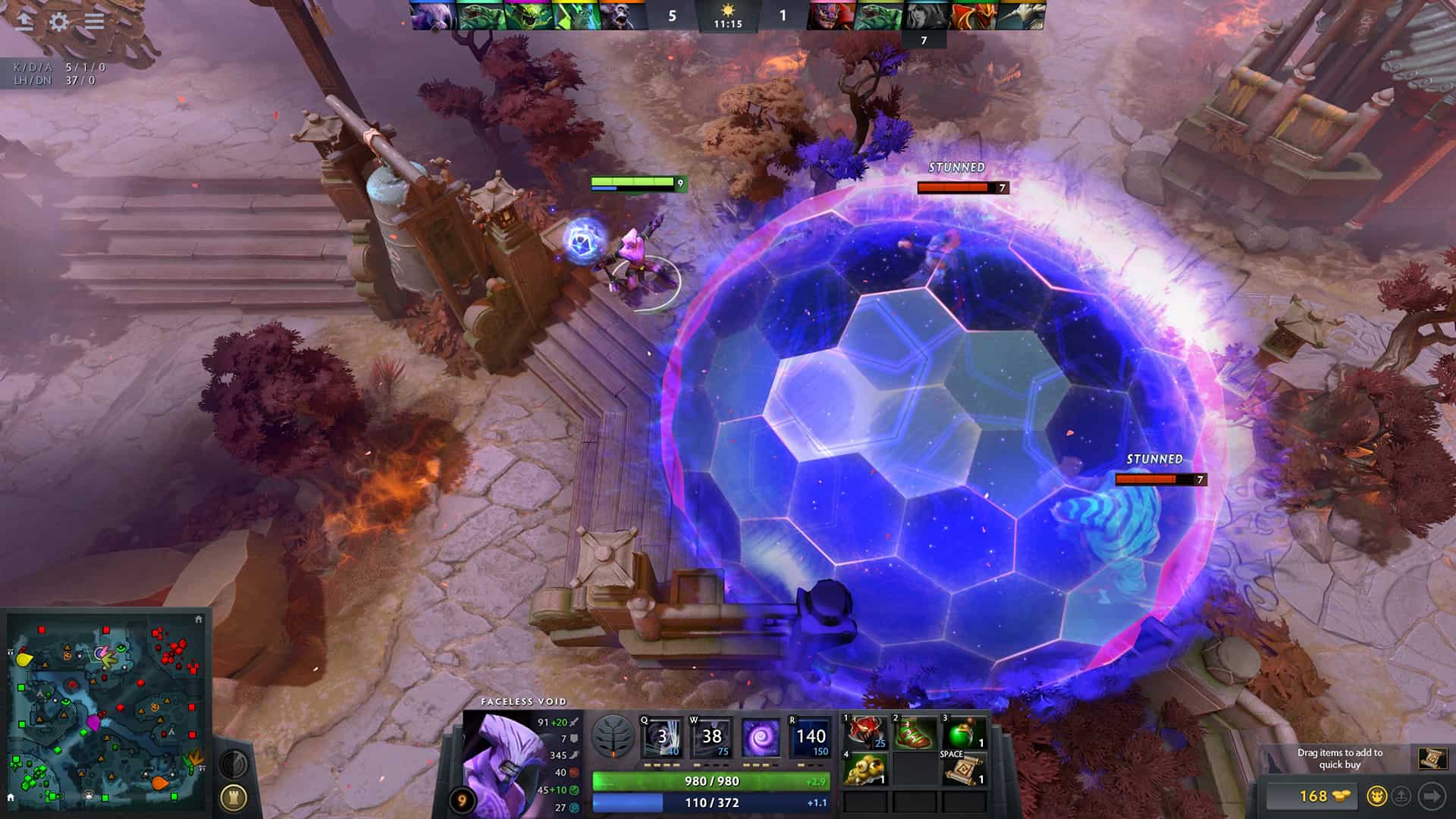 As a child, Dyrus spent a considerable chunk of his time playing DotA, World of Warcraft, and Warcraft II.
Dyrus' pro gaming career began with him playing League of Legends at its beta phase. His first opportunity to showcase his mad skills at this game was as a support player for All or Nothing, a competitive LoL team that disbanded years ago.
Dyrus' next competitive role was as Epik Gamer's top laner. This team gave him the exposure and experience he needed to settle for professional gaming as a career.
When he got the opportunity to move into the TSM gaming house in New York, he grabbed it, even though he was still signed to Epik Gamer.
Team SoloMid
Christian "The Rain Man" Kahmann, Team SoloMid's top laner back then, resigned just when Dyrus started living in this gaming company's house. He offered to replace him and stepped down as a member of Epik Gamer.
This marked the start of this Twitch streamer's unquestionably successful run with TSM.
Dyrus and his team won several League of Legends tournaments, including the LCS North America Season 4 Summer Playoffs in 2014, NA LCS 2015 Spring Season, and NA LCS 2015 Spring Playoffs.
His last game was at the 2015 League of Legends World Championship, where he gave a touching retirement speech. He received a standing ovation from his fans and other eSport enthusiasts who appreciated his notable contribution to the entire LoL community.
Dyrus' Videos
Watch this video to see Dyrus' tearful retirement speech after Team SoloMid's final performance at the 2015 League of Legends World Championship. His enthusiastic fans applaud him as he announces his decision to quit LoL professional play. Although he claims to have let his devotees down, most feel otherwise.
Here's a 13-minute video appreciating Dyrus for giving TSM his best from the time he joined this team to his emotional departure in 2015. He's undoubtedly one of the most talented top laners in LoL history.
Dyrus Gaming Setup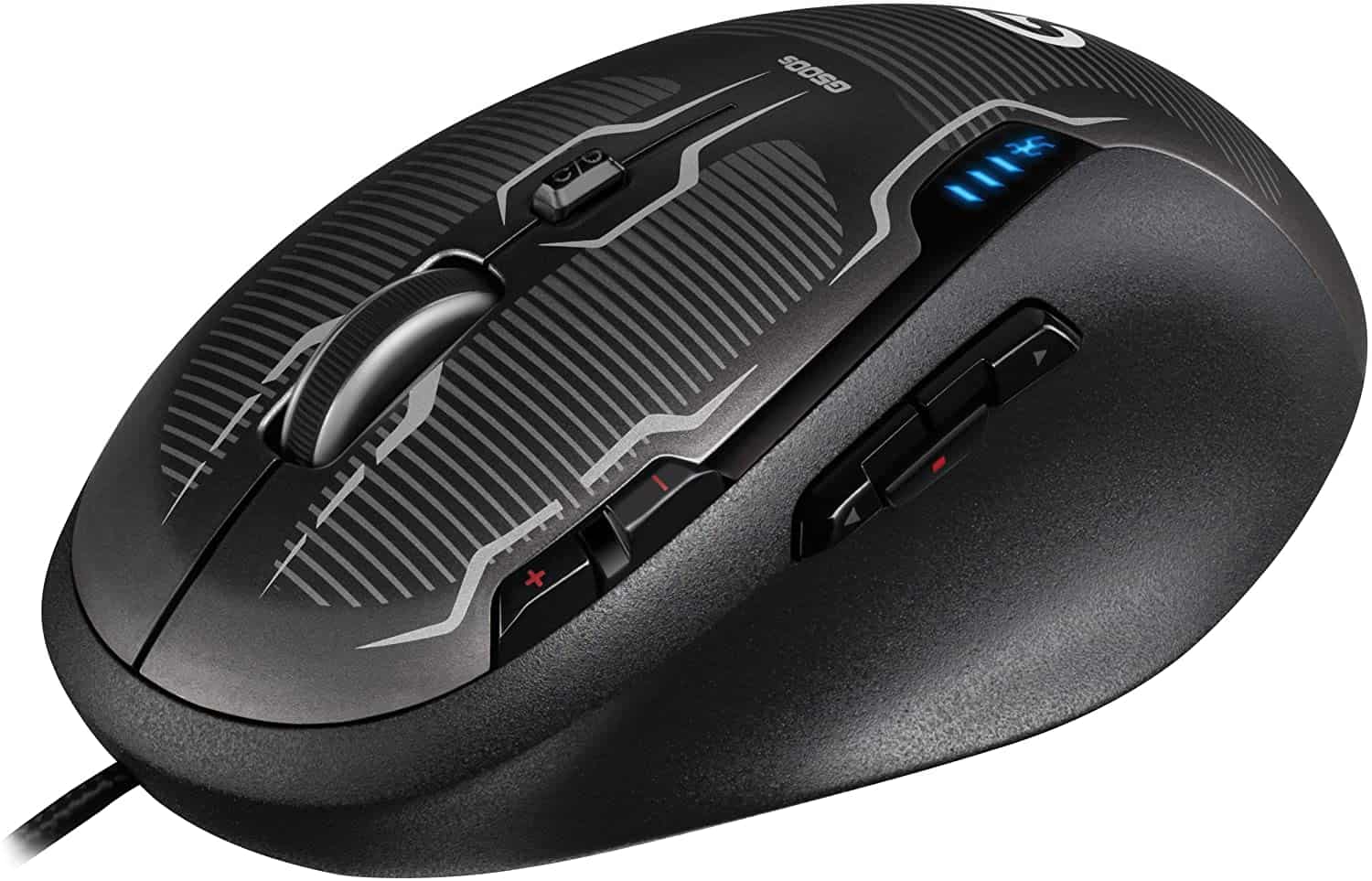 Check out Dyrus' mouse, one of the most fantastic options for pro gamers and streamers. It boasts a comfy, classy, and customizable design to help him achieve new levels of precision and speed.
Doubtlessly, the Logitech G500s promises the most enjoyable gaming sessions.
We tested it and figured out that it's built for all-purpose gaming. So regardless of whether Dyrus is streaming League of Legends, Overwatch, or any other title, he's assured of ultimate performance.
Thanks to its Logitech software, this mouse can detect the options on a gamer's computer and help them apply game-specific profiles.
More notable features of the Logitech G500s are the ten programmable buttons, dual-mode scroll wheel, and impressive compatibility with Windows 7 or Windows Vista, Windows 8, and in-game sensitivity switching.
We also can't forget to appreciate this mouse's adaptable weight tuning system to help you choose a weight that fits your unique gaming style.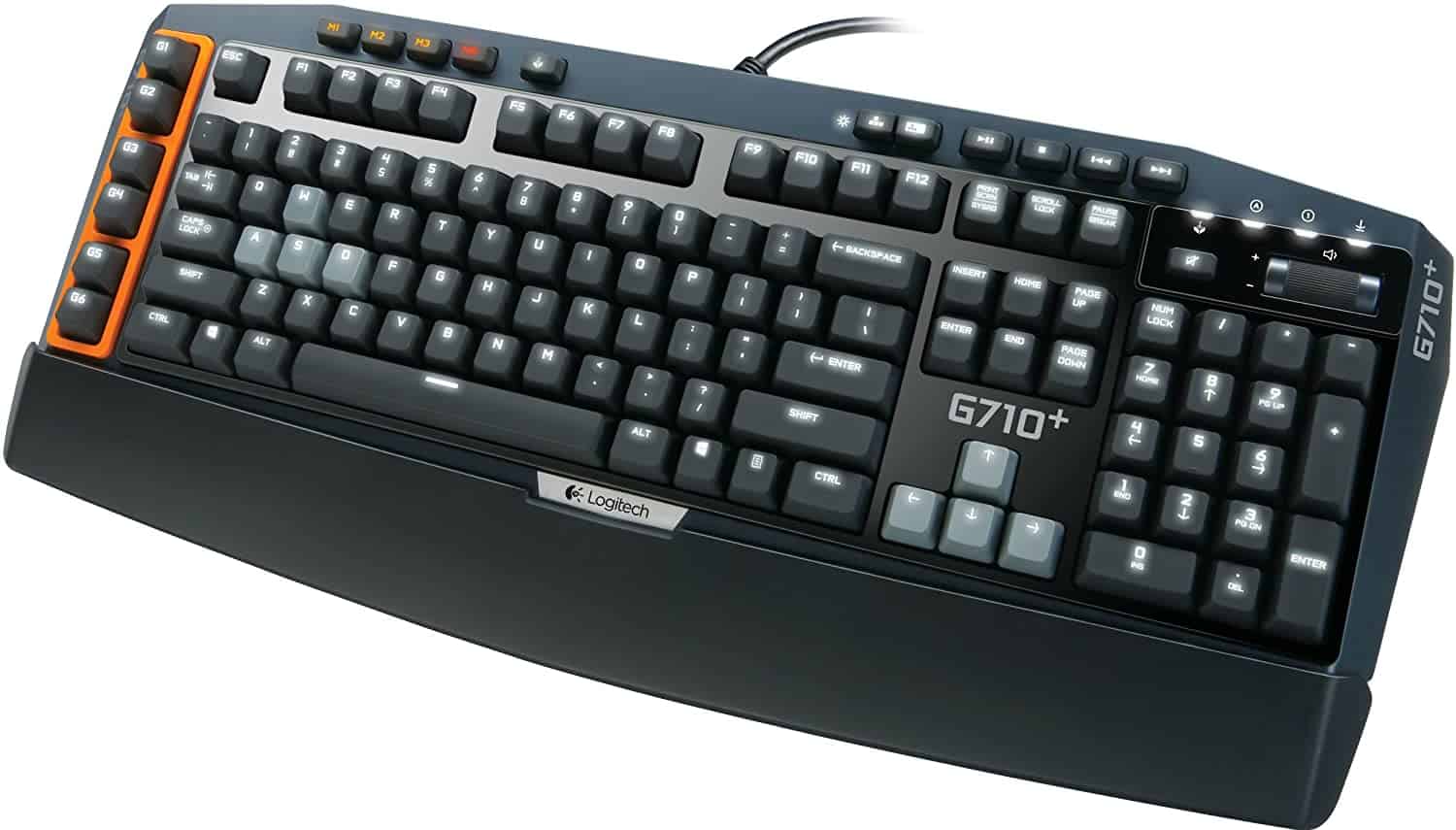 The Logitech G710+ is a top-rated keyboard for eSport athletes. So it's not surprising that Dyrus leverages it while in his gaming room.
This keyboard boasts high-performance illuminating keys to allow you to game into the night, enjoying nothing short of perfect precision. Every key features a smooth matte finish with an indentation to ensure your fingers rest comfortably as you type in the game you want to play.
The Logitech G710+ also allows you to relish much-needed compatibility with Windows 7, Windows 8, and Mac OS X 10.6.8 – 10.9.x. This means you're not limited to only one system, maximizing your convenience.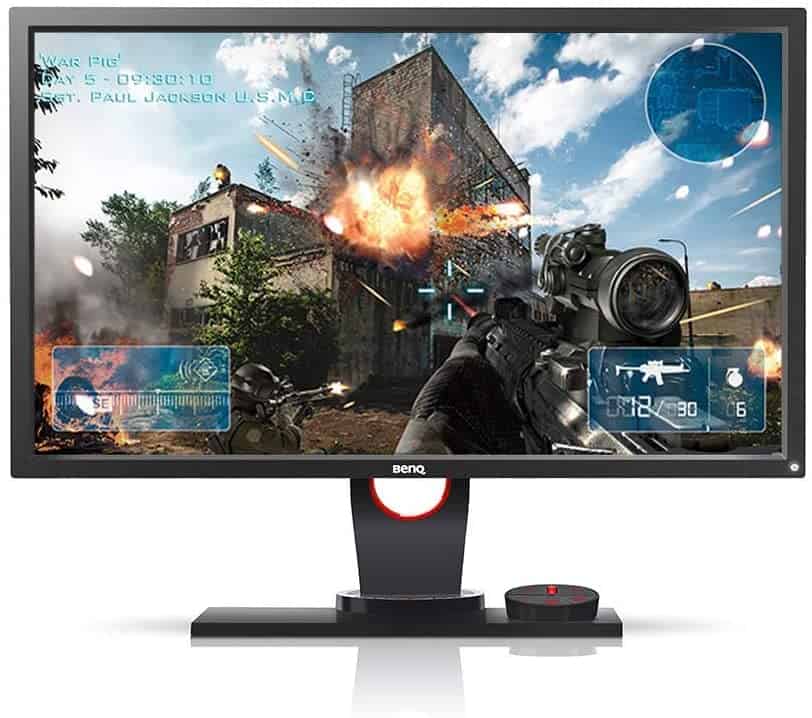 Dyrus utilizes the BenQ ZOWIE XL2430 gaming monitor, which is suitable for everyday gamers and professional eSports athletes competing in tournaments.
This monitor features a 1ms Response Time (GTG) to enhance Dyrus' streaming sessions by eliminating lag and ghosting. Its fantastic color vibrance guarantees visual clarity; plus, players can adjust the color settings to suit their gaming needs.
We don't doubt that the Ben1 ZOWIE XL2430 delivers the smoothest gaming experiences. With its S-Switch, you can effortlessly navigate its menu and adjust your settings with a single click. Then, it has a 144 Hz refresh rate to enable Dyrus to play fast-paced competitive games with unmatched ease.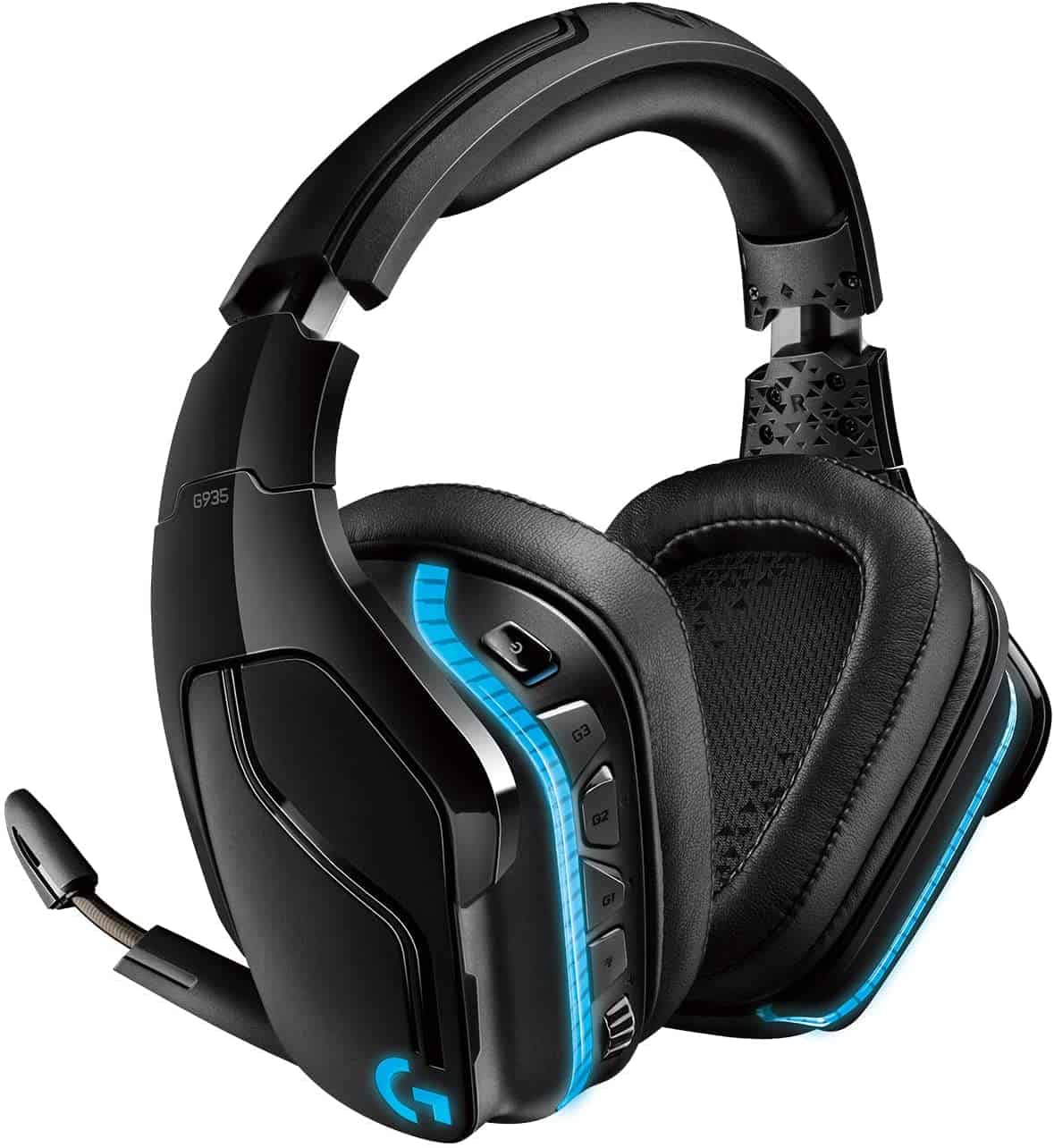 Dyrus uses the Logitech G935 Wireless headset. More often than not, it has been described as one of the best wireless gaming options for professional video game players, though it looks a bit dated.
This headset's major selling point is its combination of features. For starters, it comes with a sturdy feel. And its big, thick earpads come with foam-covered leatherette to guarantee comfort.
The Logitech G935's audio quality is considerably accurate, making it suitable for most game genres. Besides, it has excellent isolation that eliminates typical distractions at home, which is handy for streamers.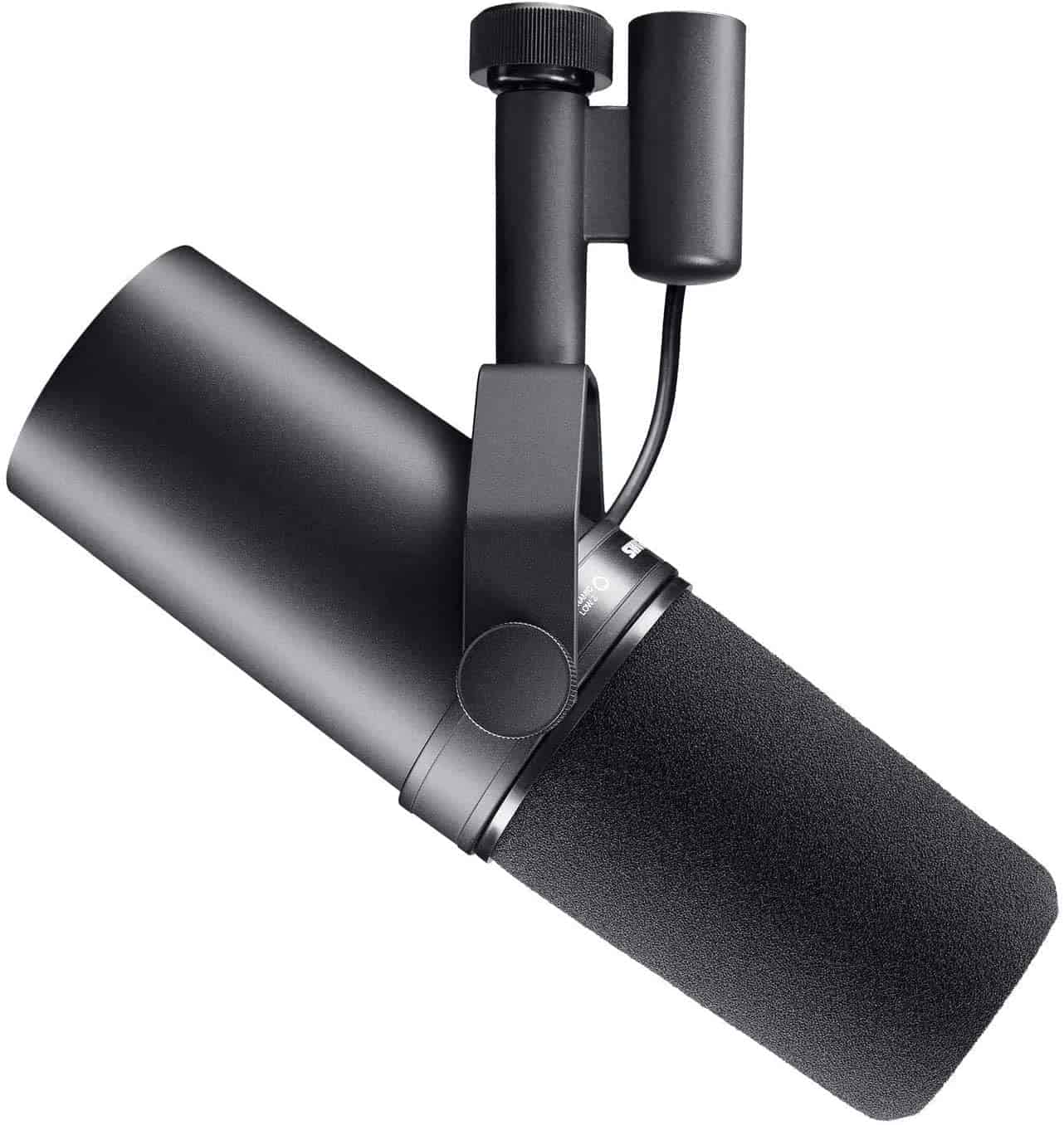 Like AuronPlay (check AuronPlay's bio), Dyrus prefers the Shure SM7B to other options on the market today.
This microphone is a favorite for most streamers because it serves them well, with its durable build and top-notch performance. We also can't ignore its top-class noise attenuating technology to aid the production of clear recordings during streams.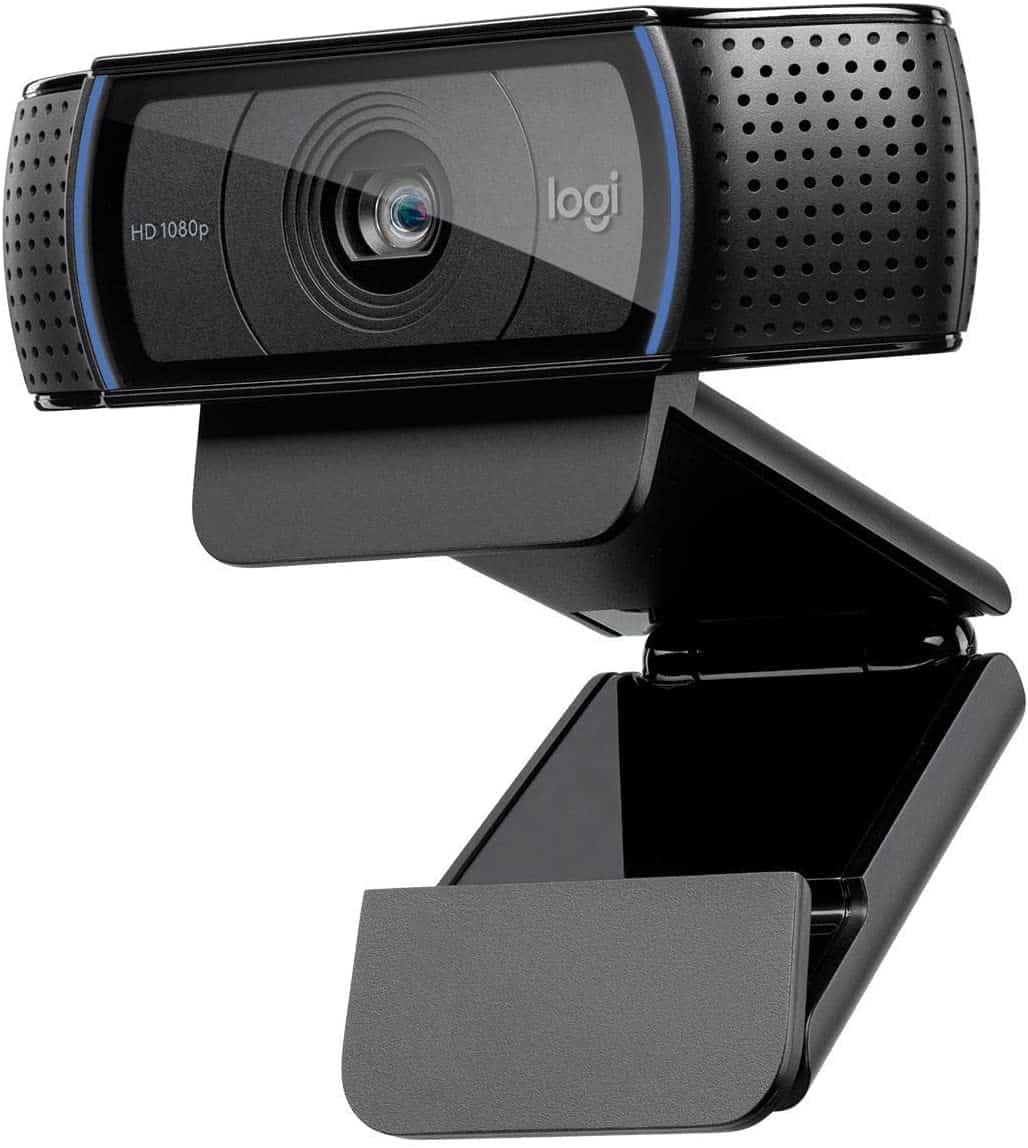 Dyrus utilizes the Logitech C920, a worthy all-rounder that's easy to use for both amateurs and professionals. Yes, it's older than many other webcams available for gamers, but it offers excellent quality and is affordable.
The Logitech C920 has a reputation for delivering the smoothest video quality, allowing gamers to record footage at a resolution of 1080p at 30 fps or 720p at 30 fps.
Dyrus' Family
Dyrus let the world in on his relationship with Emily "Emiru" Schunk Emiru in 2016, but they broke things off in November 2020.
Emiru was born and brought up in Kansas. She also resided here with Dyrus.
These two gamers have a few things in common, no wonder they had decided to pursue a relationship. For starters, they're both enormous fans of League of Legends. In addition, they are regular Twitch streamers who have garnered many followers on this platform.
Emiru has also been a part of various eSports organizations. One of them is Cloud9, a popular eSport team based in the US.
In 2022, this well-recognized Twitch streamer joined One True King, a Texas-based gaming company whose primary focus is online content creation.
Dyrus' Net Worth and Career Earnings
As of 2022, Dyrus has a net worth of approximately $1 million. Check out this gamer's top income streams that have enabled him to earn this much.
Twitch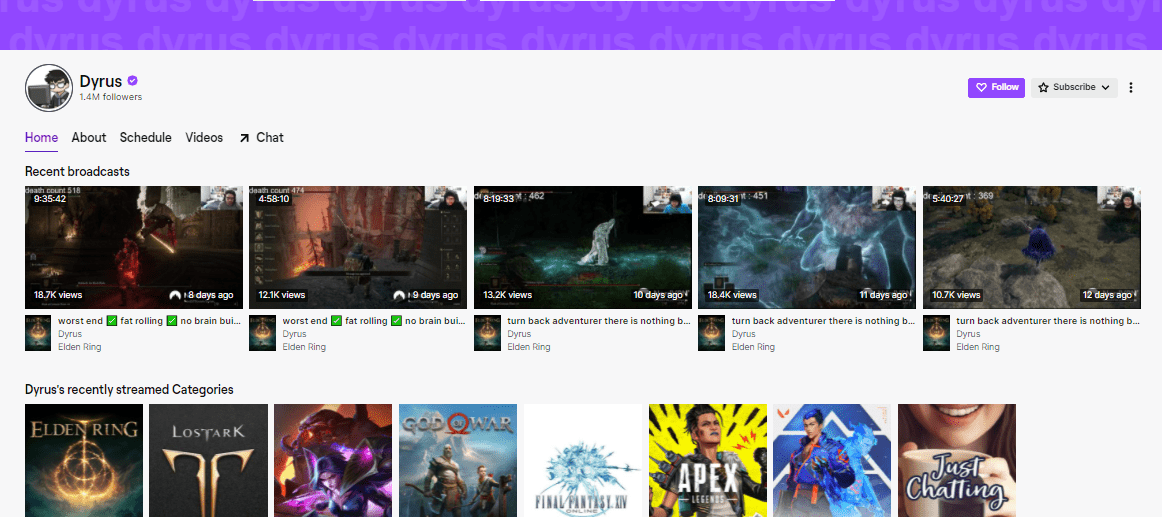 Dyrus has been streaming on Twitch since he left the competitive gaming scene after the members of Delta Fox went their separate ways.
So far, his Twitch channel has amassed 1.4M followers and over three thousand subscribers. This means he pockets at least $13,000 monthly without considering his cheer bits, donations, and ad revenue.
Gaming Tournaments
Dyrus has made a large portion of his wealth through playing against other talented eSports athletes.
As of 2021, Dyrus had participated in 49 tournaments, raking in $158,973.97. League of Legends accounts for 95.73% of this sum. He made 2.47% of his total tournament earnings playing ApexLegends, and 1.09%, and 0.71% participating in Teamfight Tactics and Splitgate: Arena Warfare competitions, respectively.
If we break down Dyrus' tournaments earnings by the eSports organizations he's played for, Team SoloMid comes at the top of the list. It accounts for 92.46% of his total pro career earnings.
The American National Team, Epik Gamer, V8 eSports make 4.09% of the remaining sum. This gamer brought in 3.44% of his tournament winnings as a free agent.
Notably, Dyrus is ranked #229 on the list of the highest-earning eSport athletes based in the United States.
YouTube
Dyrus has several similarities with gamers such as Lirik (check Lirik's bio) and El Rubius (see El Rubius' bio), including they all, run YouTube channels.
He created his in July 2006 and has already uploaded over 1300 videos, which have garnered 278,713,986 views so far. Supposing 80% of them are monetized, he's probably pocketed thousands of dollars in YouTube payouts.
Esports Teams

Dyrus has been signed to several teams throughout his career, including Team SoloMid and Delta Fox.
As you might already know, esports organizations pay their players depending on their respective roles.
Therefore, Dyrus could have received a large amount as payment for his services to the teams he was signed to. Though the amount remains undisclosed, it has doubtlessly contributed to his total net worth.
Sponsors and Partners
Sponsorships and partnerships have also helped Dyrus amass his wealth. Some of the top brands he's worked with are Keeps, Alienware, and Jack in the Box.
Dyrus' Retirement and Post Professional
Dyrus quit professional play in 2015, but he returned to the competitive gaming scene briefly in 2017. He hasn't been back since his last team, Delta Fox, was disbanded in late 2017.
Dyrus has also not disclosed any plans regarding making another comeback. But since nothing's written in stone, he may consider it in the future.
Dyrus' Merch
We couldn't find many Dyrus-inspired products for sale as of this writing. But here's a quality product you can consider: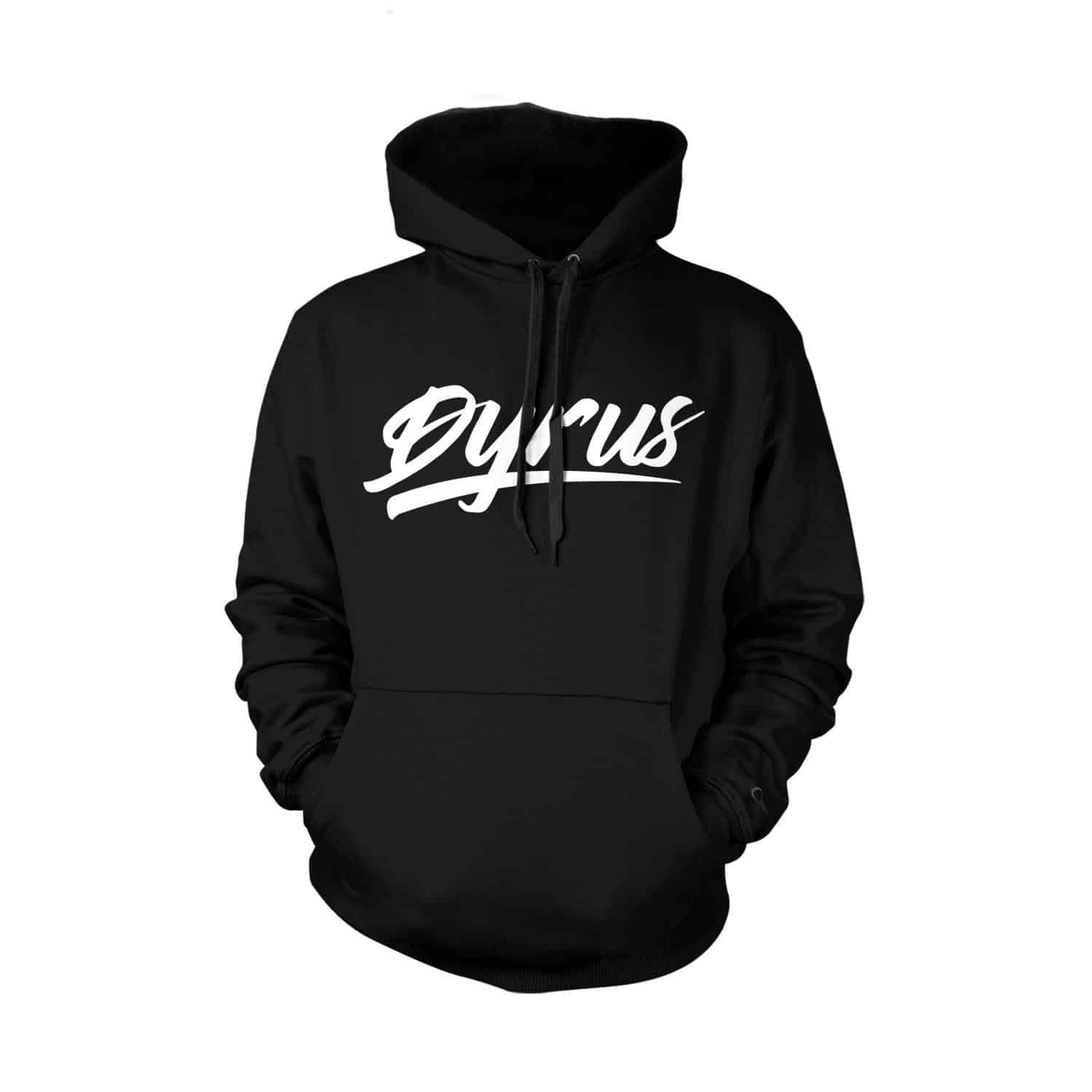 This fashionable hoodie comes in black, with an italicized "Dyrus" print on its front. Fortunately, it's provided in an array of sizes to meet the needs of the countless Dyrus fans around the world.
There's a drawstring to help you tighten the hood to your head when it's too cold or windy.
If you like it already, be sure to place your order at your convenience.
Frequently Asked Questions about Dyrus
Question: Had Dyrus married Emiru?
Answer: No. Dyrus was dating Emiru, but they weren't married yet.
Question: Why was Dyrus banned from New World in 2021?
Answer: Dyrus' crackdown by New World was due to his alleged use of offensive language.
Question: Is Dyrus Shan "Chaox" Huang's friend?
Answer: Yes. Dyrus has a close relationship with Chaox. He considered him his best friend even before he was signed to Team SoloMid.
Question: Dyrus only plays League of Legends?
Answer: No. Dyrus is also skilled at other eSport titles, such as Apex Legends, Valorant, TeamfightTactics, Escape from Tarkov, Elder Ring, Overwatch, and Splitgate: Arena Warfare.
Question: Why is Dyrus so popular?
 Answer: Dyrus is famous for a plethora of things, including his exceptional top lane gameplay and relaxed attitude.
Research Citations
https://www.esportsearnings.com/players/1937-dyrus-marcus-hill
https://liquipedia.net/leagueoflegends/Dyrus
https://esportspedia.com/streamers/Dyrus
https://www.streamerbuilds.com/Dyrus
https://web.archive.org/web/20160403003815/http://www.dailydot.com/esports/dyrus-plays-final-lol-match/
http://www.goldper10.com/article/1479-the-backbone-of-team-solomid-a-look-at-dyrus.html
Recommended Reads: