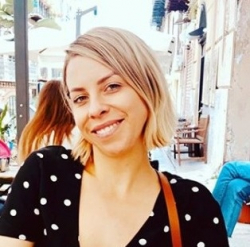 Latest posts by Jodie Chiffey
(see all)
Jesse "JerAx" Vainikka is a well-known professional Dota 2 player, currently on Evil Geniuses' roster.
JerAx has taken his place in history as a staunch, unbelievably talented Dota 2 athlete. When he was younger, his driving force was to competitively play this multiplayer online battle arena (MOBA) video game.
Intriguingly, JerAx didn't just join Dota's competitive scene – he shone and achieved so much more!
He's now the second highest-earning Dota 2 player worldwide, just below his former OG teammate, N0tail. He also became the first pro gamer to make four back-to-back Major finals, not to mention the first two-time TI champion.
If you find JerAx as fascinating as most of us do, keep reading this bio to learn more essential details about him. Let's kick it off with his biofacts.
JerAx's Bio Facts
| | |
| --- | --- |
| Real Name | Jesse Vainikka |
| Birthdate | May 7, 1992 |
| Birthplace | Finland |
| Nicknames | JerAx, jrx, Jeraxai |
| Height | 5″ 11 |
| Nationality | Finnish |
| Zodiac Sign | Taurus |
| Siblings | N/A |
| Children | N/A |
| Wife | N/A |
| Games Played | Dota 2 |
| Net Worth | Approximately $6.5M |
| Social Media | Twitch: JerAxai, Twitter: @iamJERAX, Instagram: iamjerax |
| Awards | JerAx hasn't won any gaming awards as of this writing |
| Last Updated | March 2022 |
JerAx's Birthplace and Early Life
JerAx was born in Helsinki, Finland, on May 7, 1992.
Much about his family or childhood is unknown, owing to his love for privacy.
Still, we found out that JerAx is educated. He has completed his high school and university education and scored high grades.
But he disclosed that school didn't interest him as much as the video games he played after classes back at home.
How Did JerAx Get Started Gaming?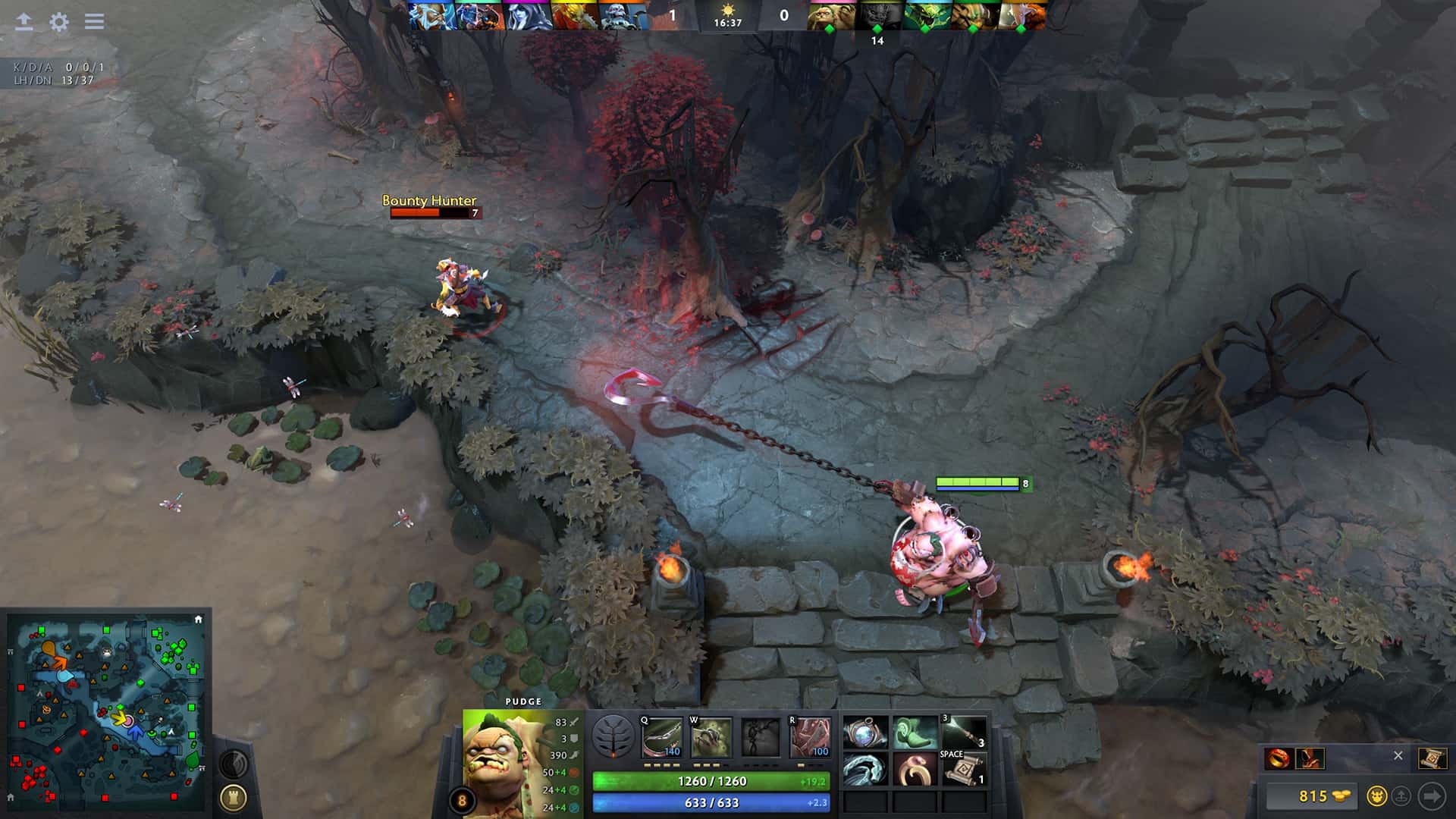 Like most exemplary esports athletes, JerAx began gaming at an early age.
JerAx's love for adversity inspired his unwavering passion for video games. These creations allowed him to weigh his fortitude to reach his full potential without necessarily dealing with any detrimental consequences.
JerAx played various video games during his teen years, but things changed when he discovered Dota 2.
This game gripped him.
He didn't just want to play Dota. He desired to master its nuts and bolts, which has seen him join the list of this game's top players.
JerAx's Early Pro Career
JerAx kick-started his professional Dota 2 career by becoming a support player for Rat in the dark, a small esports organization that disbanded in 2013 after earning only $4,500.
A few months later, Wehsing "SingSing" Yuen presented JerAx with an offer to join QPAD Red Pandas, but only as a trialist. After getting a front-row seat to his fantastic skills, SingSing asked him to become this team's full member, but he left for 4Anchors later.
In 2015, JerAx became a member of Team Tinker, but his squad didn't achieve much success. This encouraged him to join MVP HOT6ix, the Korean team that won MPGL Season 7.
It even made way for JerAx to participate in The International 2015, although their squad lost to Invictus Gaming in the first round.
This gamer would later leave MVP HOT6ix to join 5jungz in August 2015. But before that year ended, Team Liquid embraced him, and he was on his roster until the following year when he left for OG.
OG
It's safe to say that JerAx had the best moments of his career with Team OG. His squad comprised N0tail, the once underestimated Topson (check Topson's bio), Ceb, and ana. Together, they achieved several major feats, including winning The International twice, consecutively.
However, despite the success JerAx had achieved as a Dota player, he decided to retire in 2020. His announcement shocked everyone in the gaming scene because it was unexpected.
JerAx had been a core member of the Dota community for about a decade. He helped secure this game's top place in the esports world.
The question most people asked themselves was, "What would be the Dota scene be without JerAx?"
But even more, wondered what JerAx would be without this eSport.
As it turned out, it was and has always been his home.
Evil Geniuses: The Return of JerAx
Towards the end of 2021, JerAx returned to competitive Dota 2 play by joining Evil Geniuses. He acknowledged that although his skills at this game were outstanding, he hadn't truly conquered it.
Therefore, he still had a lot to learn, and hopefully, Evil Geniuses would help him do so.
We're yet to witness his progress with this team, which ranks among the best.
JerAx's Videos
Here's a comprehensive YouTube video to help you grasp JerAx. It covers most aspects of his gaming life, including his origins, impressive run with Team OG, and the features that set him apart from other Dota 2 athletes.
Check out this YouTube video uploaded by hOlyhexOr to watch some of JerAx's legendary gaming moments. His timing and positioning are nothing short of perfect, explaining why he and his OG teammates were the ideal matches.
JerAx's Gaming Setup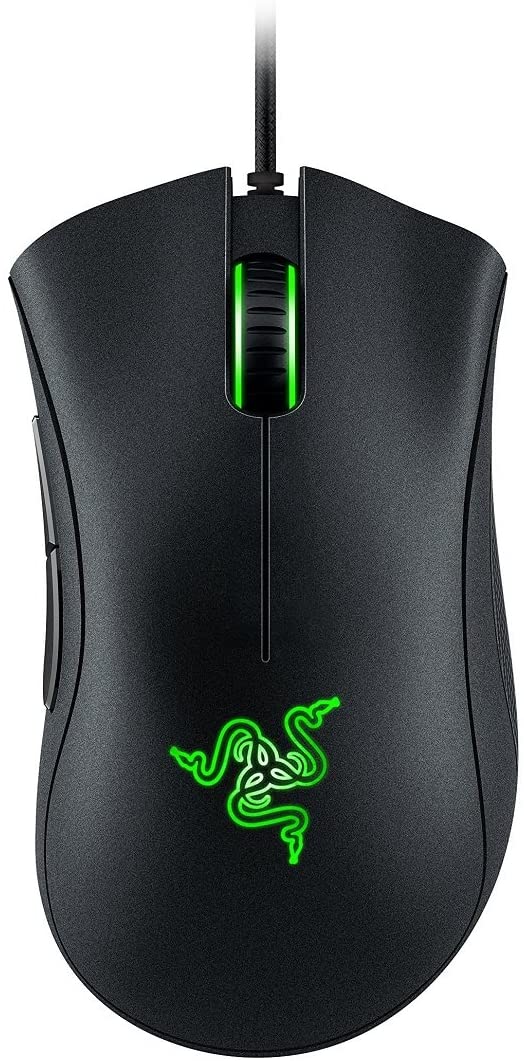 JerAx leverages the Razor DeathAdder Chroma mouse, one of the top-rated options for professional gamers worldwide. It comes with an ergonomic design that allows it to fit perfectly under your palms, giving you maximum control even during extended gaming sessions.
Razer has equipped this mouse with a 10 000 dpi optical sensor capable of a speed of up to 300 inches per second. This means that you can move this device at both slow and fast speeds, depending on your gaming style.
The Chroma lighting features countless customizable color options, including signature Razer green, pastel pink, and electric blue.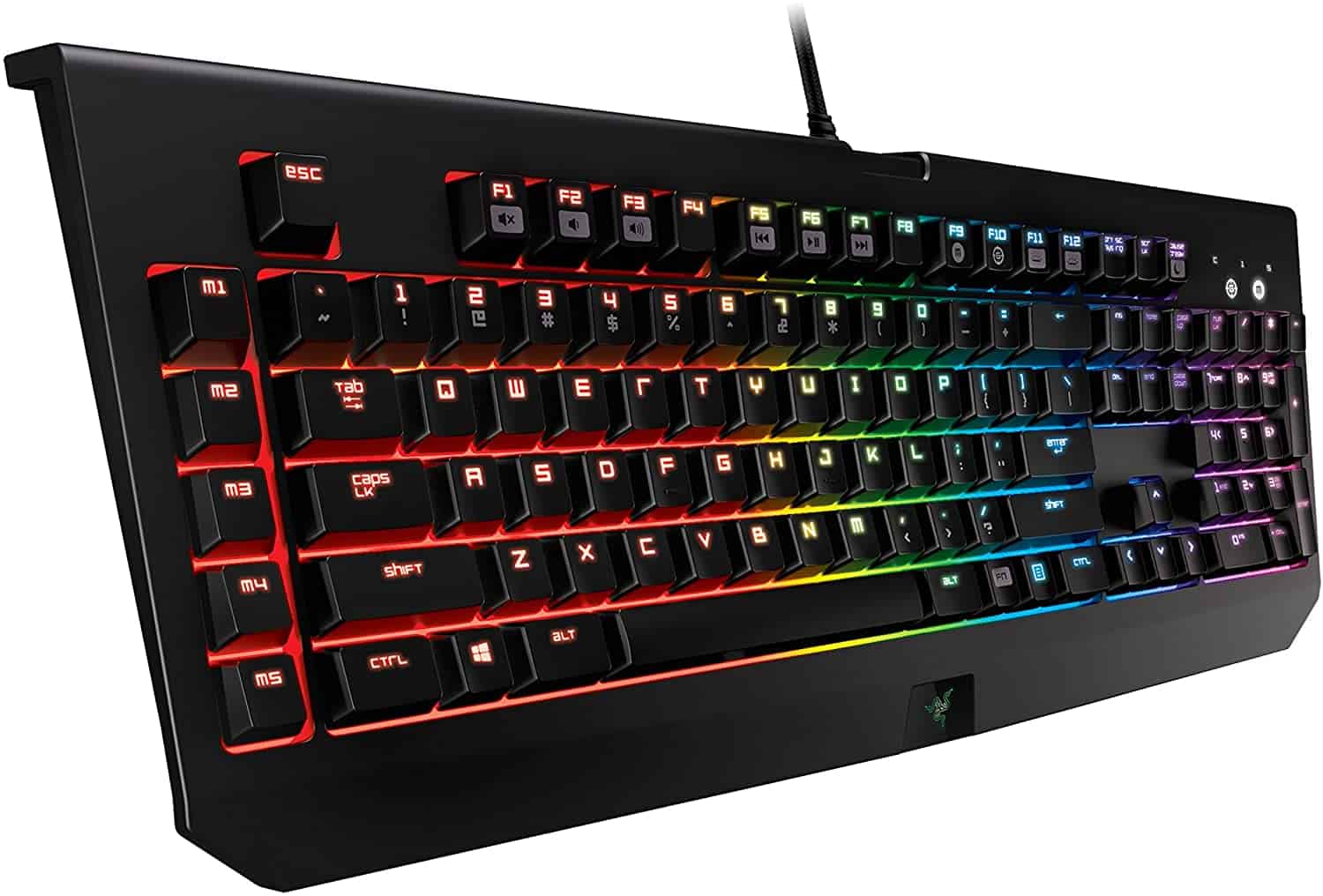 JerAx uses this top-tier keyboard that is explicitly built for gamers.
One of the Razer Black BlackWidow Chroma's main selling points is its durability. Each of its switches can bear up to 80 million keystrokes, meaning that you're good no matter how intense your gaming sessions become.
Thanks to the programmable backlit keys with millions of color options, this keyboard also enables JerAx to decorate his gaming setup whenever he wants to, thanks to the programmable backlit keys with millions of color options.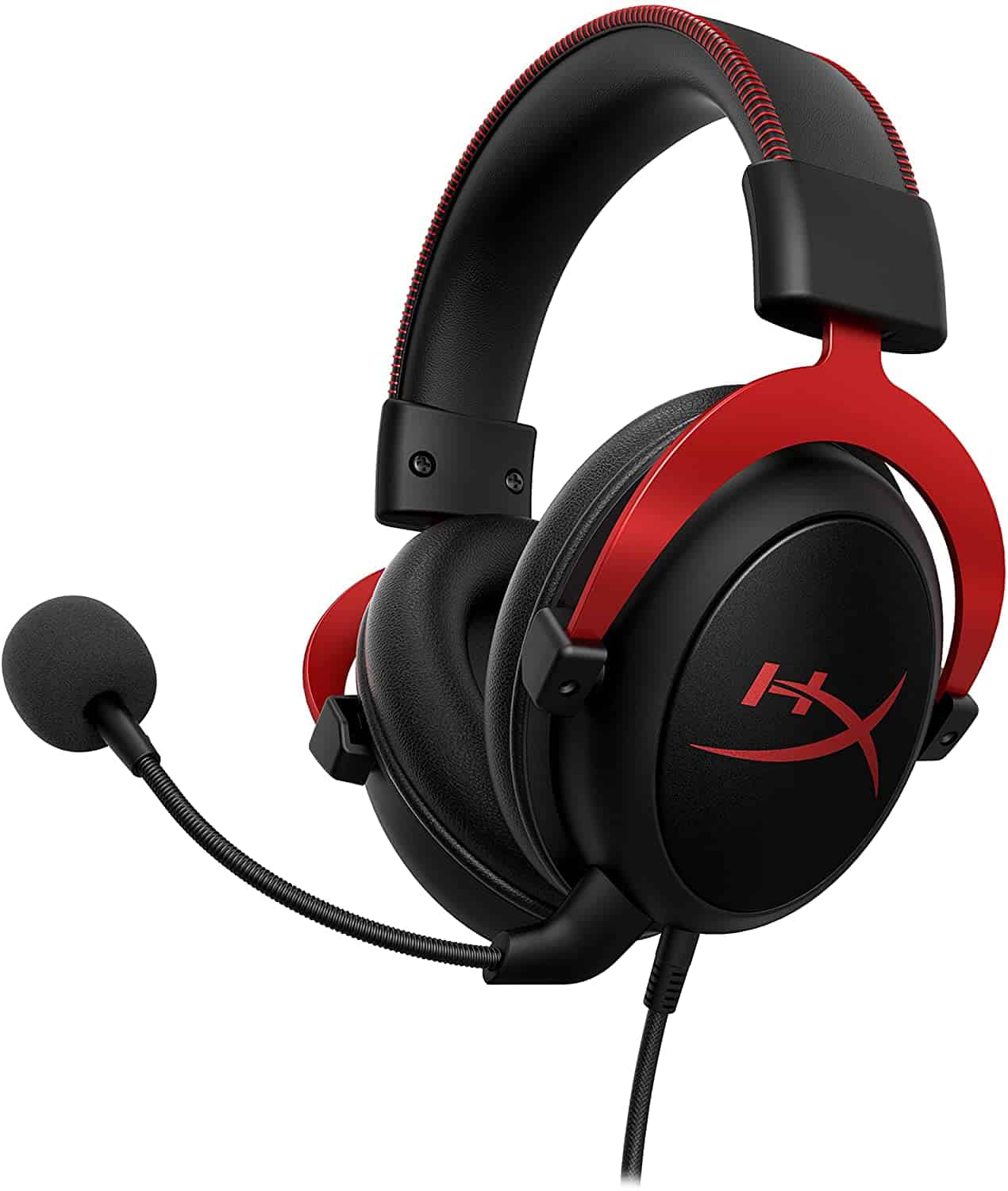 The HyperX Cloud II headset is an excellent choice for JerAx. It's super comfortable, owing to its padded leatherette headband and memory foam ear cushions. Plus, it delivers impressive audio to ensure you hear every in-game detail no matter where you are.
This gaming headset's detachable, noise-canceling microphone is a nice touch. It allows gamers to immerse themselves in their games fully. Besides, it makes it easier for you to chat with your gaming buddies or fans during your gaming sessions.
Furthermore, this gaming headset boasts impressive durability, enhanced by its solid aluminum frame.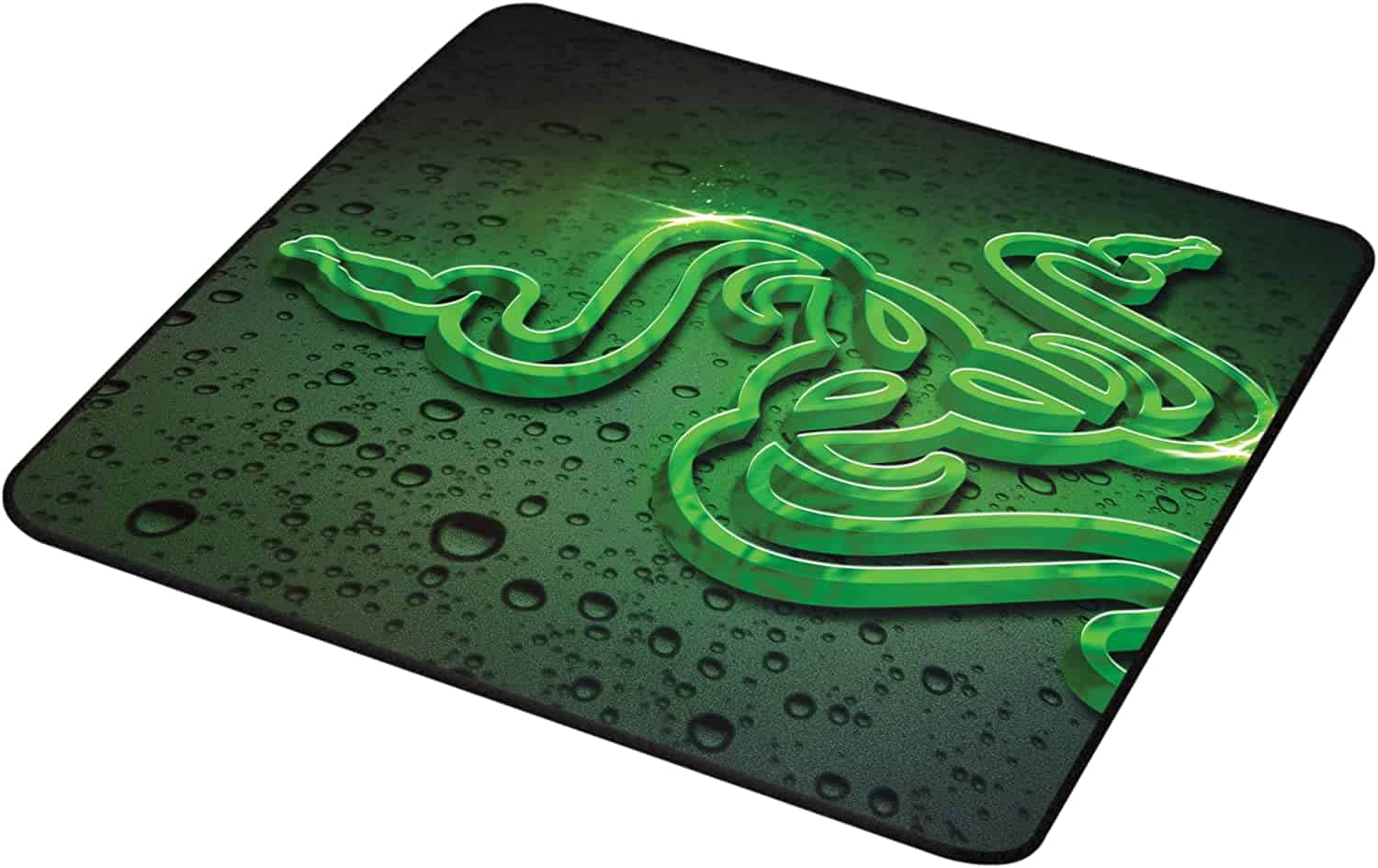 JerAx utilizes this large mat to improve the usability of his Razor DeathAdder Chroma mouse. It features a dual sensor system to allow optimum functionality regardless of your sensitivity setting.
This mouse mat is available in four sizes so that gamers can choose one that suits their space needs. There's also a weave to enhance your hand's comfort, ensuring you don't experience fatigue after extended play sessions.
JerAx's Family
As of this moment, the world hasn't uncovered anything about JerAx's family. His relationship status is also a secret.
JerAx's Net Worth and Career Earnings
As of 2022, JerAx had an estimated net worth of $6.5 million. He's earned a large chunk of his money by competing with other esports athletes in tournaments.
Let's give you a brief breakdown of his career earnings below.
JerAx's Tournament Winnings
JerAx earned $6,480,400.02 through playing 66 Dota 2 games. This makes 99.99% of his total pro career earnings. Valorant accounts for the remaining 0.01% – he played a single game to rake in $548.76.
On Team OG's roster, this gamer made 93.64% ($6,068,960.20) of his tournament earnings. Team Liquid accounts for 5.79% ($375,349.60) of his career winnings, his second-highest earnings by team.
Notably, JerAx participated in nine gaming tournaments as an independent player, grossing $6,781.21, making 0.10% of all the cash he's raked in as a professional esports athlete.
Unlike players such as KuroKy (check KuroKy's bio), JerAx didn't earn any money through gaming when he was below 18.
Factually, they only earned through gaming when he was 20, amassing $200.00 from playing a single Dota 2 game.
It's also worth mentioning that JerAx is the highest-paid Dota 2 athlete from Finland.
JerAx's Retirement and Post Professional
JerAx left the professional Dota 2 scene in 2020, but he made his comeback the following year. As he revealed, he's not yet the best Dota player, so he plans to stick around to become that and more. We're rooting for him, and we can't wait to see what the future has in store for him.
JerAx's Merch
JerAx had a merch store a few years back, but it was closed down. Therefore, the only way to find his merchandise right now is by exploring other stores. One of the best options for you is Redbubble, which has these offerings: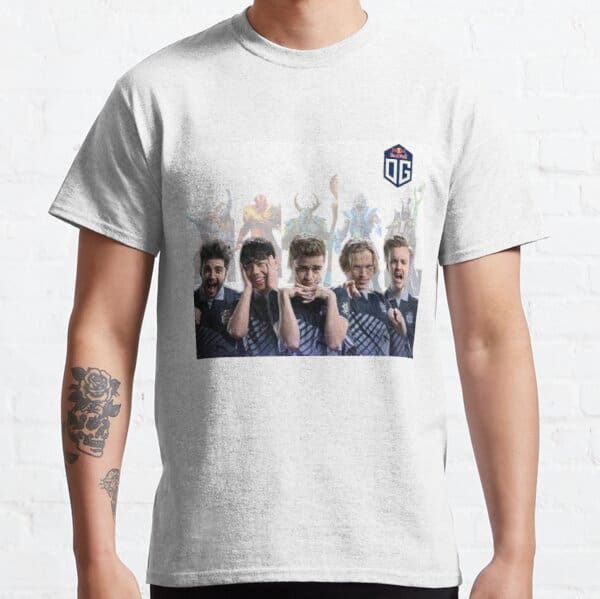 Check out this fashionable t-shirt brought to you by AlinFr. Its front bears a poster of JerAx and his former OG squad – N0tail, Topson, ana, and Ceb.
This designer provides this apparel in a broad range of colors, including white, black, blue, gold, brown, purple, and orange.
If you pick your option with a solid color, expect 100% preshrunk cotton. But denim heather is made from 50% polyester and 50% cotton, while heather grey leverages 90% cotton and 10% polyester.
We like that this t-shirt is available in many sizes, ranging between small and 5XL. What's even better is there's a male and female fit.
Rest assured that all the options provided by AlinFr are designed to last, thanks to the neckband and double-needle hems.
This seller also delivers more JerAx-inspired items, including the OG + heroes in TI8 Grand Final Graphic T-Shirt, OG + heroes in TI8 Grand Final Baseball ¾ Sleeve T-Shirt, OG + heroes in TI8 Grand Final Long Sleeve T-Shirt, OG + heroes in TI8 Grand Final Premium T-Shirt and OG + heroes in TI8 Grand Final Chiffon Top.
Notably, these fancy t-shirts come in a plethora of colors and sizes – so make sure to explore the provided options before making your pick.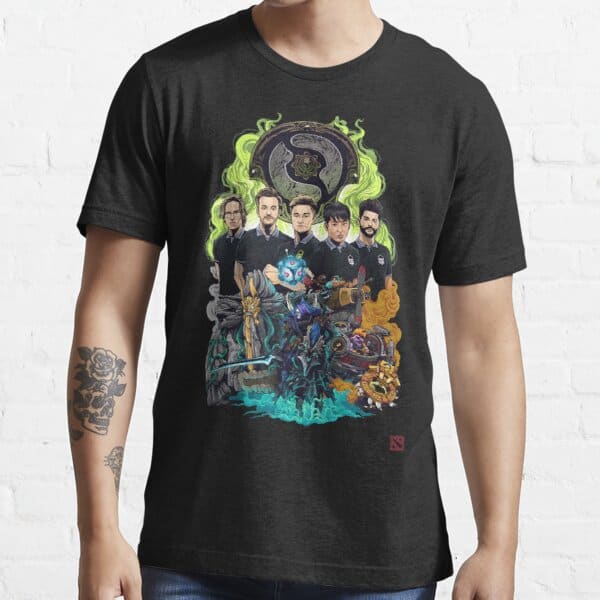 Here's another fantastic t-shirt option inspired by JerAx and his former OG squad. Like the one above, you can find it in many colors and sizes, but it's designed by floyungo.
This t-shirt gives you real value for your cash as it boasts impressive durability enhanced by its double-needle hems and durability. It also comes with a generous fit ideal for both genders. Of course, you'll still have to select your size from the numerous options available.
Remember to check out more OG and JerAx-inspired products offered by this designer. Examples include OG Dota 2 | Perfect Gift Tri-blend T-Shirt, OG Dota 2 | Perfect Gift V-Neck T-Shirt, OG Dota 2 | Perfect Gift Premium Scoop T-Shirt and OG Dota 2 | Perfect Gift Long T-Shirt.
Frequently Asked Questions about JerAx
Question: Why did JerAx first quit Dota 2?
Answer: JerAx announced that he was leaving the professional Dota 2 scene in 2020 because he lacked the desire or passion for playing on. He had achieved everything he ever dreamed of and longed to focus on other aspects of his life.
Question: What prompted JerAx to join Evil Geniuses?
Answer: JerAx returned to professional Dota 2 play by joining Evil Geniuses, a team that, according to him, gets him and is full of potential.
Question: Who is JerAx's spouse?
Answer: As of this moment, we don't know JerAx's partner – his relationship status is unknown as he never talks about his personal life.
Question: Was JerAx in the navy?
Answer: Yes. JerAx was in the Finnish navy doing his mandatory military service.
Question: Is JerAx active on social media?
Answer: JerAx is relatively active on social media, especially compared to plenty of other professional gamers popular in the Dota world today. For instance, he hasn't streamed on Twitch for months, plus he barely uploads content on YouTube.
Recommended Reads:
Research Citations
https://afkgaming.com/dota2/news/jerax-explains-why-he-chose-evil-geniuses-for-his-competitive-dota-2-return
https://dotesports.com/dota-2/news/ogs-dota-2-players-are-the-highest-earning-esports-players-of-2019
https://www.gosugamers.net/dota2/news/55123-jerax-makes-a-return-to-professional-dota-2-with-evil-geniuses-nighfall-rounds-up-the-eg-roster
https://www.esportsearnings.com/players/3822-jerax-jesse-vainikka
https://on-winning.com/dota-2-pro-setups-best-dota-mouse/
https://www.redbubble.com/i/t-shirt/OG-heroes-in-TI8-Grand-Final-by-AlinFr/100391686.WFLAH