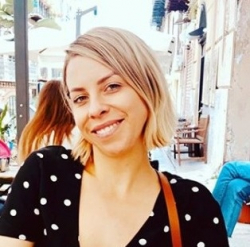 Latest posts by Jodie Chiffey
(see all)
Félix "xQc" Lengyel, also known as xQcOW, is a Canadian variety streamer, retired professional Overwatch player, and social media personality.
xQc is now in the league of the richest esports athletes worldwide. Yet, there are many other valid reasons most people in the gaming industry like and think highly of him.
His personality is uniquely funny, for starters, and quitting is not in his blood. Despite his numerous controversies, several Twitch bans, and Overwatch league suspensions, he's still in the scene creating world-class gaming content for his fans.
In addition, xQc's versatility as a player is splendid. For instance, he streamed 365 titles in 2019, averaging a different game daily – a feat most players wouldn't even dream of.
Tell you what, if you're interested in learning more about xQc, read this bio to the end. Be sure to start with these biofacts!
Xqcow Bio Facts
| | |
| --- | --- |
| Real Name | Félix Lengyel |
| Birthdate | November 12, 1995 |
| Birthplace | Quebec, Canada |
| Nicknames | xQc, xQcOW |
| Height | 6 feet 2 inches |
| Nationality | French Canadian |
| Zodiac Sign | Scorpio |
| Siblings | xQc has a brother, Nick |
| Children | None |
| Girlfriend | Adept |
| Games Played | Overwatch, Apex Legends, chess, Minecraft, Just Chatting, etc. |
| Net Worth | $9 million |
| Social Media | Twitter:@xQc  YouTube: xQcOW, Instagram:Félix Lengyel, Twitch: xQcOW |
| Awards | xQc bagged the MVP award at the Overwatch World Cup in 2017 |
| Last Updated | February 2022 |
Xqcow Birthplace and Early Life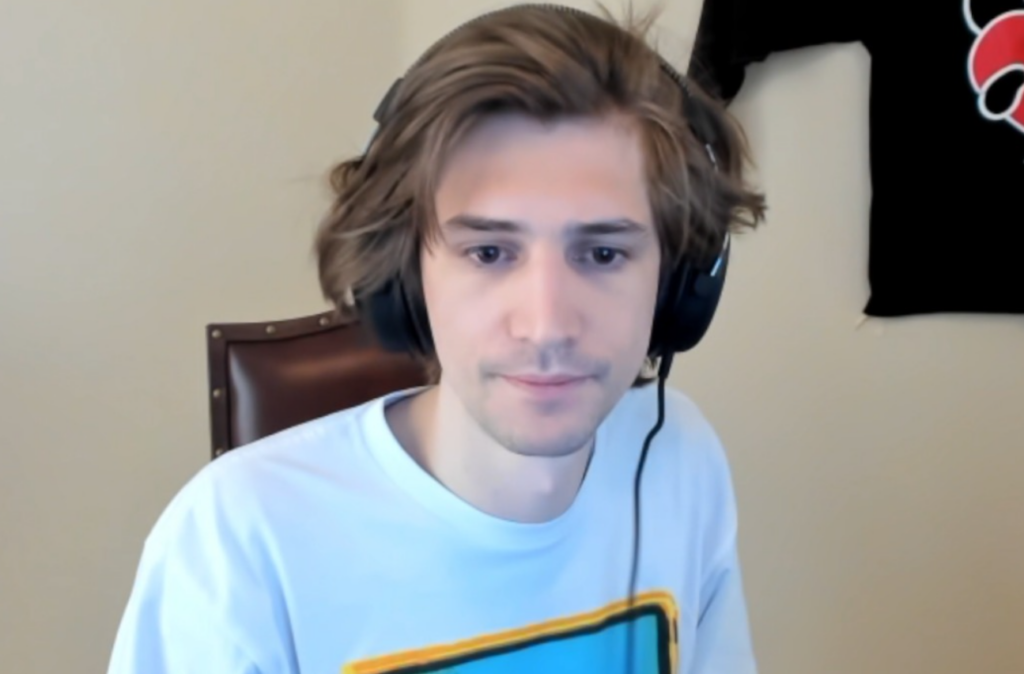 xQc was born in Laval, Quebec, on November 12, 1995.
His birthplace helped him come up with his alias, "xQc" as he used the last letter of his first name, "x" and his home province's abbreviation, "QC."
When xQc was younger, skateboarding and jumping on trampolines were his primary hobbyist pursuits. He particularly enjoyed these thrilling activities with Nick, his brother.
xQc's childhood was pretty normal. He lived with his parents and Nick and attended school like other kids in his area.
xQc went to CEGEP to study humanities after completing his high school education. But he changed to administration shortly after.
Three and a half years into college, and only a brief period to graduating, xQc dropped out to start his Twitch streaming career.
How Did Xqcow Get Started Gaming?
When xQc was younger, he had a childhood best friend with whom he'd play and create fun YouTube videos. But he moved away with his parents, leaving this Twitch sensation with no one to shoot his videos. So, he started looking for another creative outlet to focus his energies.
This led xQc to discover video games while still in his youth, something he also delighted in doing with Nick.
After quitting college, he began streaming League of Legends (LoL) on Twitch. Notably, he did this in French, using the Gamertag "xQcLoL" instead of "xQc" or "xQcOW".
xQc's skills at LoL were impressive, but Overwatch was what resonated with his heart. So he started playing it competitively.
Xqcow Early Pro Career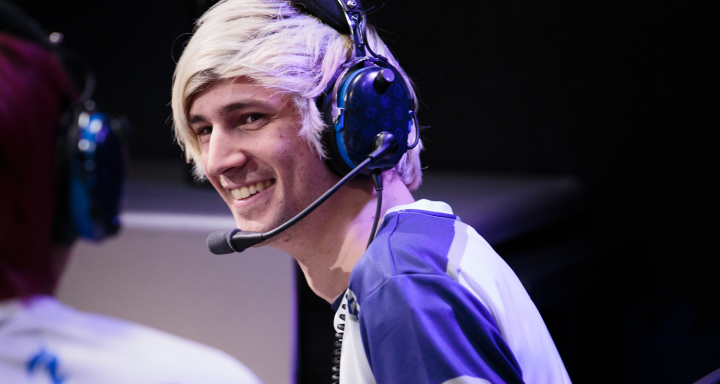 xQc has joined various teams as a professional Overwatch player.
His career started at DatZit Gaming, a Montreal-based esports company with ambitious players passionate about Overwatch.
xQc left his DatZit Gaming squad after winning the Dreamhack Montreal 2016 Overwatch competition for Deniel eSports. Sadly, this organization was disbanded, prompting this Twitch streamer and his teammates to form "YIKES", which would later be named "Arc 6" for publicity purposes.
But as Deniel esports, Arc 6 wasn't destined for greatness either. This team lost at several Overwatch tournaments, and the players parted ways eventually, without even releasing any official statements.
This is how xQc ended up on Dallas Fuel's Overwatch roster.
Esports Teams
xQc was signed to Dallas Fuel as their 9th player in 2017. As expected, he was supposed to give this team his best, considering his past frustrating encounters with other esports organizations.
But despite his huge aspirations and mad Overwatch skills, things went south for him pretty fast.
xQc's homophobic slurs towards Austin "Muma" Wilmo forced the Overwatch League to suspend him for four matches and slap him with a $2,000 fine for going against its code of conduct.
The Dallas Fuel would later suspend him for the whole of Stage 1.
But xQc and his squad beat the Los Angeles Gladiators at Stage 2, only for him to be suspended again shortly after for breaching various social media rules. He was also accused of disrespecting Overwatch League casters.
The following year would see xQc retire temporarily to focus on Twitch streaming before joining Team GOATS, and later, Gladiators Legion.
xQc played for Team Canada, but the team lost one too many times, plus this gamer suffered another suspension.
In 2020, xQc decided to become a full-time streamer for Luminosity Gaming. This has worked out for him so far, leading to his exponential popularity on this platform.
Recognition
xQc won the MVP award at the Overwatch World Cup in 2017.
He's also been nominated for a few other awards. These include the Streamer of the Year award at the 2018 Esports Awards, the Streamer award at the 2020 Canadian Game Awards, and the streamer of the year award at the 2020 & 2021 Esports Awards.
xQc has also been recognized as the most-watched streamer in 2020 and 2021. He beat the second place with over 100M hours in watch time in the latter.
Xqcow Videos
Make sure to check out this YouTube videos on theScore esports channel. It dives into various parts of xQc's gaming and streaming life, including his early start and runs with different esports organizations.
Watch this YouTube video to see xQc reviewing various PC setups. As one of the best players around, he undoubtedly knows what comprises a great gaming setup. We can't help but notice his brutal honesty as he shares his thoughts about different gaming equipment.
Xqcow Gaming Setup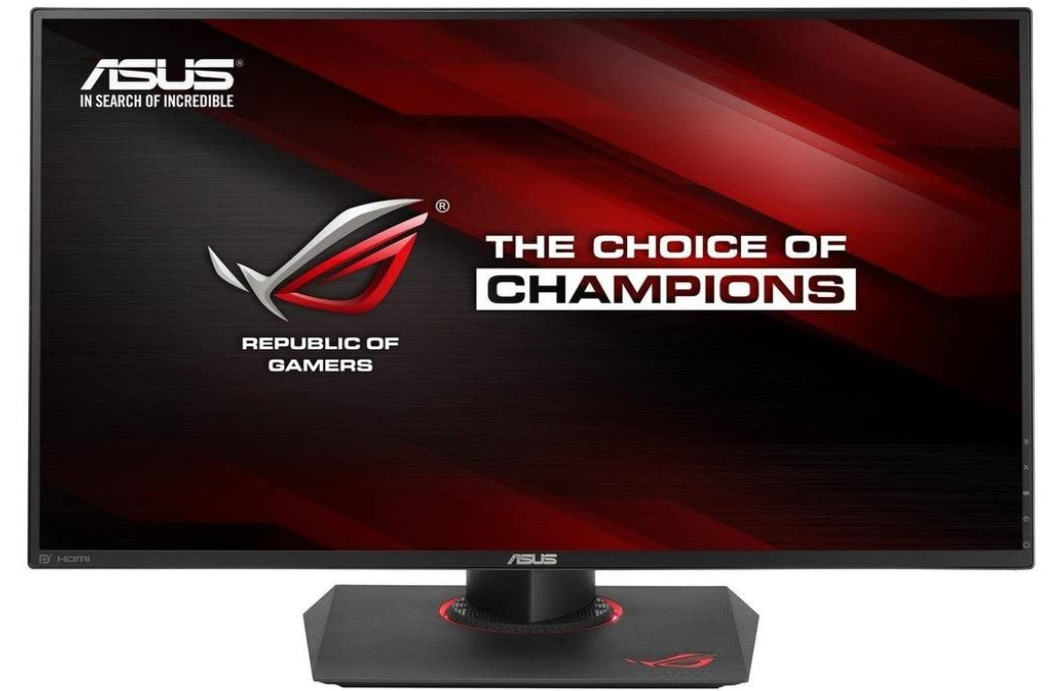 With this monitor, xQc enjoys a 240 Hz native refresh rate plus reduced lag and blur when he is busy racing on GTA.
Furthermore, the monitor also boasts of swift 1 ms response time and also supports NVIDIA G-Sync technology. This tech helps to sync the refresh rate of the monitor to the refresh rate of the graphics card. This helps to do away with all sorts of ghosting in the game, as well as blur.
Setting up and configuring the monitor is easy. It comes with HDMI inputs, DisplayPort alongside USB 3.0 connectivity. It also has a built-in headphone jack.
The stand aids in smart cable management so that you don't have to see annoying cables at the back of the monitor.
Once the monitor is configured, the monitor comes with eye care technologies such as Flicker-Free support and Ultra-Low Blue Light. This technology helps your eyes to remain fresh, especially during long gaming sessions.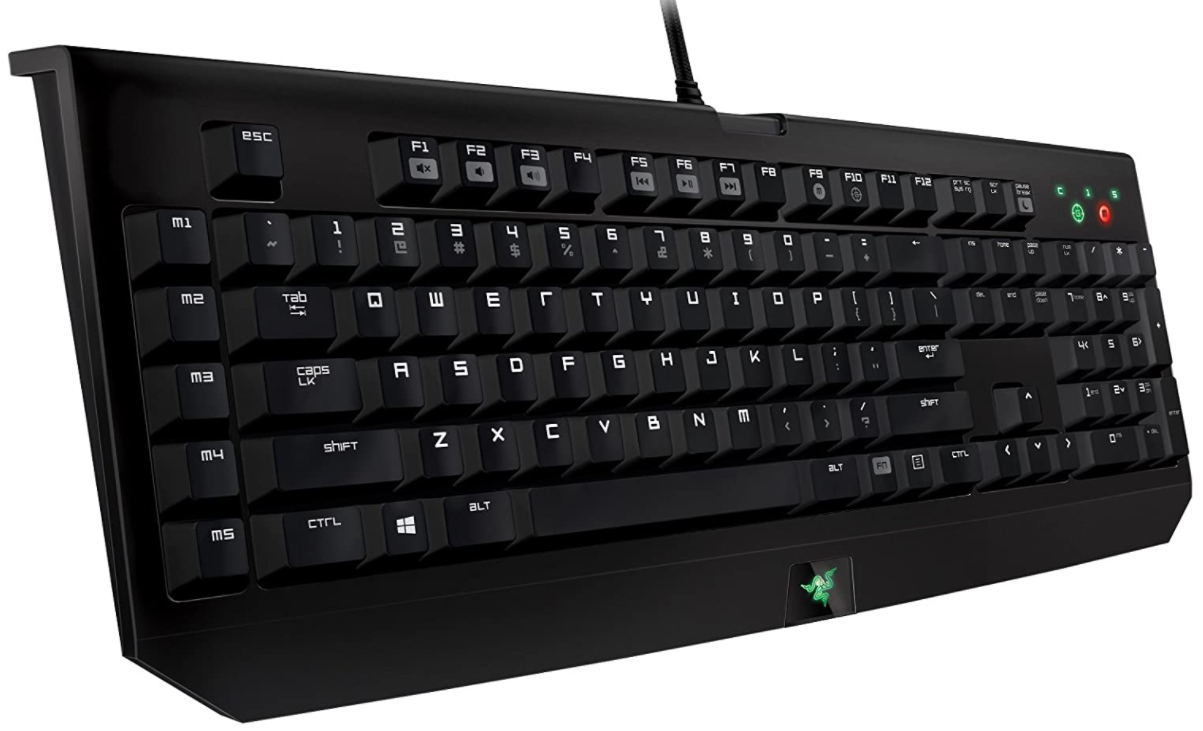 With this keyboard, xQc enjoys ultra-fast actuation. The keyboard has orange switches which are optimized for gaming. They boast of an actuation force of a paltry 45g. There is also no audible click.
Another reason he fancies this keyboard is its on-the-fly recording enabled by Razer Synapse software. The keyboard also allows for macro functions.
The keyboard has green LED backlighting, and you can customize lighting effects using Synapse software.
The side of the keyboard has a USB pass-through port as well as a combo audio and microphone jack.
The keyboard connects to your PC through a braided-fiber USB cable. You'll want to download the Razer Synapse software to unlock all its features and options.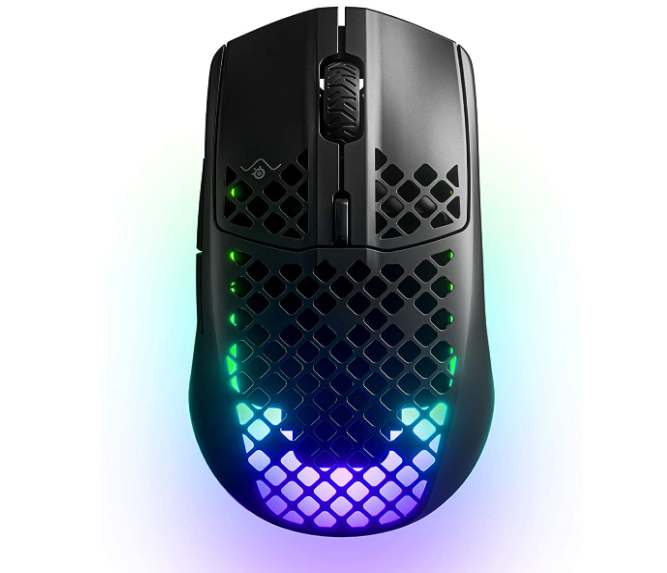 If there is a feature of this mouse that xQc appreciates, it is that the mouse is not heavy, weighing only 66g.
Its external case is perforated to reduce on weight- 18g according to SteelSeries.
This mouse boasts an IP54 rating for water and dust resistance, which is no doubt impressive.
The mouse is wireless and is enabled by the 2.4 GHz wireless as well as Bluetooth. The wireless connection is powered by the SteelSeries' Quantum 2.0 Wireless technology. This technology also ensures that there is no lagging or dropouts.
You can switch between the built-in Bluetooth and the 2.4GHz wireless connection through a switch on the underside of the mouse.
Other features that will have you loving the mouse include a quick DPI switch, commodious thumb buttons, comfy shape, accurate sensor, RGB lighting as well as a strong wireless connection.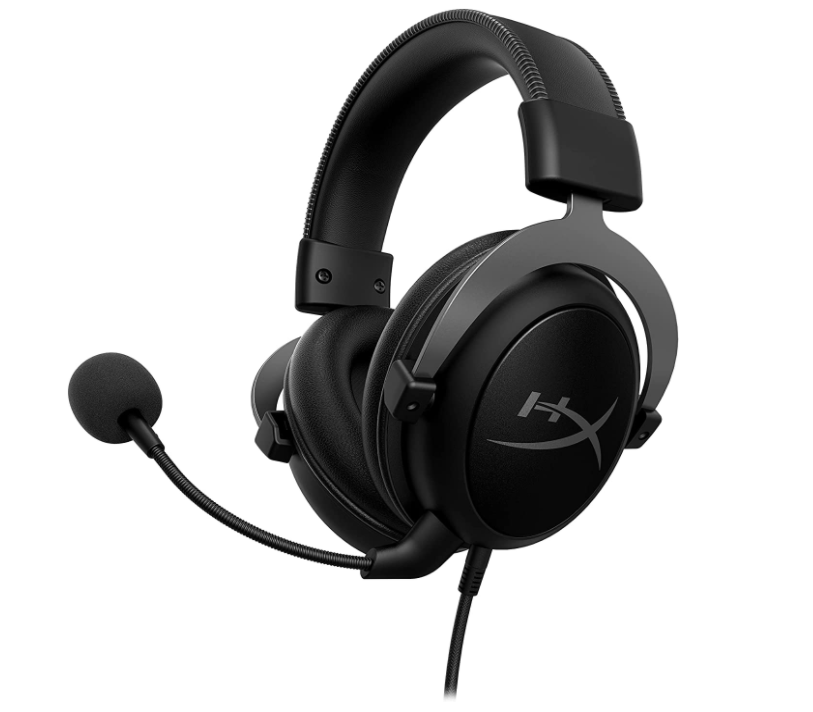 No gaming experience is complete without a good pair of headphones, and xQc enjoys the service of the HyperX Cloud II.
This headset is hi-fi capable and works in gaming consoles, mobile devices, and PCs.
It comes with 2.1'' (53mm) dynamic drivers. It also has a closed cup design to ensure enhanced bass reproduction. It also boasts of noise cancellation.
Its microphone is digitally enhanced, sports echo and noise cancellation, and also has automatic gain control functionality. The microphone is detachable and is easy to unplug, especially when you want to use the headset for music only.
The headset is very comfy and cradles your head thanks to the padded leatherette headband. The memory foam ear cushions and the leatherette-padded cups will have you all comfortable, especially during marathon gaming sessions.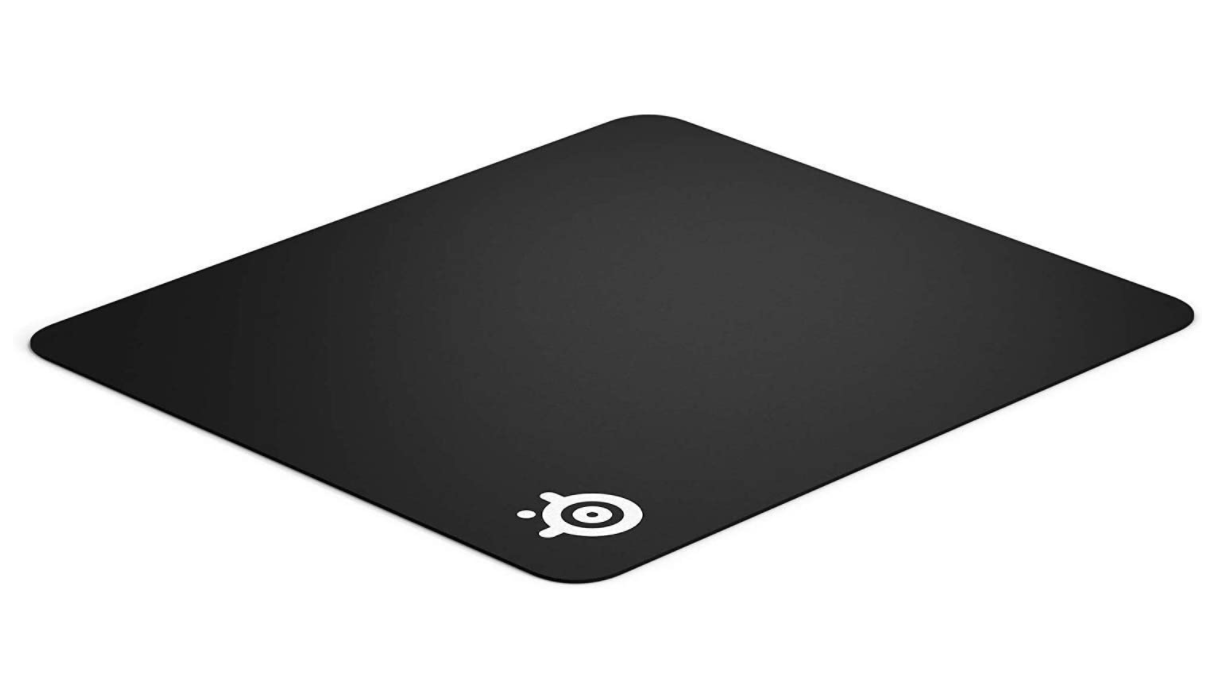 Competitive gaming demands that one be quick in their mouse movement. This is partly influenced by the type of mousepad that one uses. xQc uses the SteelSeries QcK which is one of the best mouse pads out there.
It is made from micro woven cloth that is optimized to support both high and low DPI tracking movements. Its non-slip rubber base cuts on unwanted movement.
This mousepad's size is just right for fast-paced as well as low DPI players who need extra space to make sweeping mouse movements.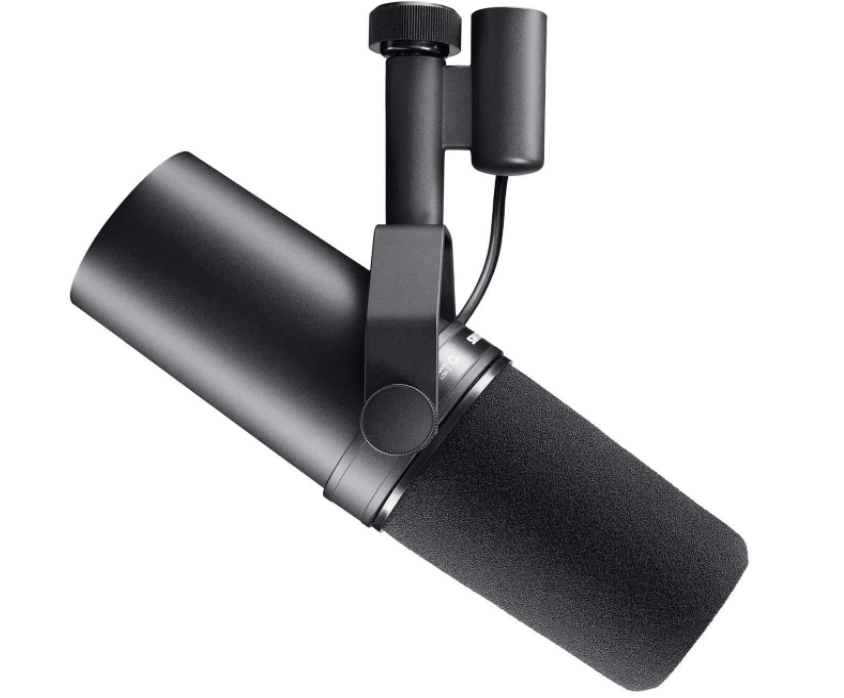 This microphone is loved by many, xQc and Strahfe (skip toStrahfe's bio) included because it is dynamic. It has a smooth, flat, and wide-range frequency response that is suitable for speech and music in professional audio applications.
The microphone has a cardioid polar pattern, midrange emphasis controls, bass roll-off as well as shielding from broadband interference.
The mic can do away with mechanical noise transmission thanks to an internal air suspension shock isolation. It also has a yoke mount which helps in mounting and also supports great control of one's mic position.
The mic also comes with a detachable close-talk windscreen, which does away with the need for additional protection from explosive breath sounds.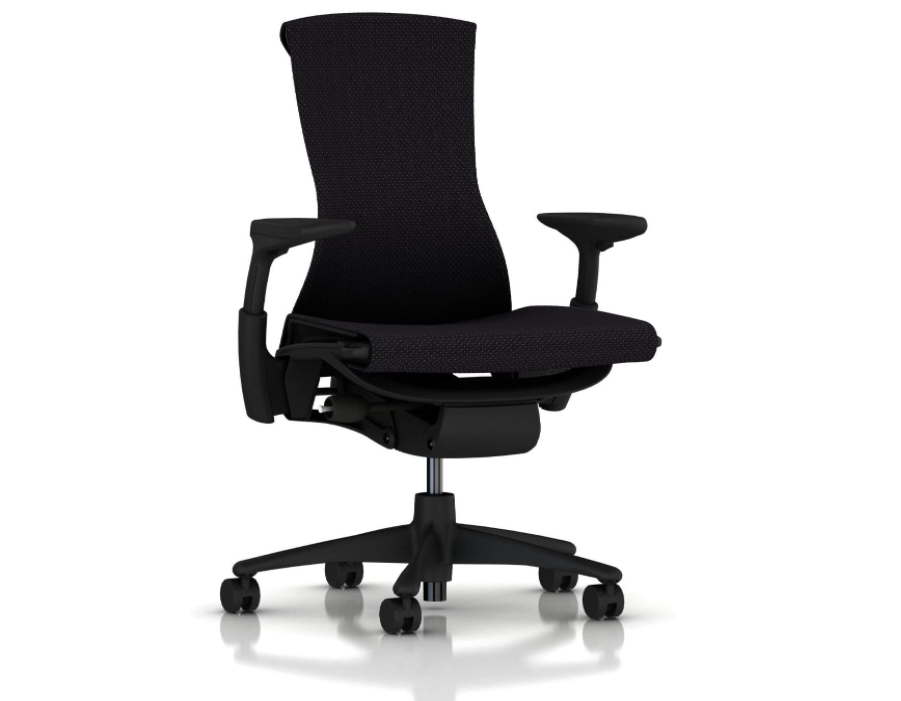 Comfort is key, especially when gaming for hours on end, and xQc, just like LegendaryLea (skip to LegendaryLea's bio), is unperturbed thanks to the Herman Miller Embody. This chair has an innovative ergonomic design, with leading PhDs and physicians having been consulted in the development of the chair.
Its back is designed like that of a human, with flexible ribs and a central spine. The Backfit adjustment enables you to place the backrest in line with your spine. Once the chair is in position, the backrest then adjusts to your movement.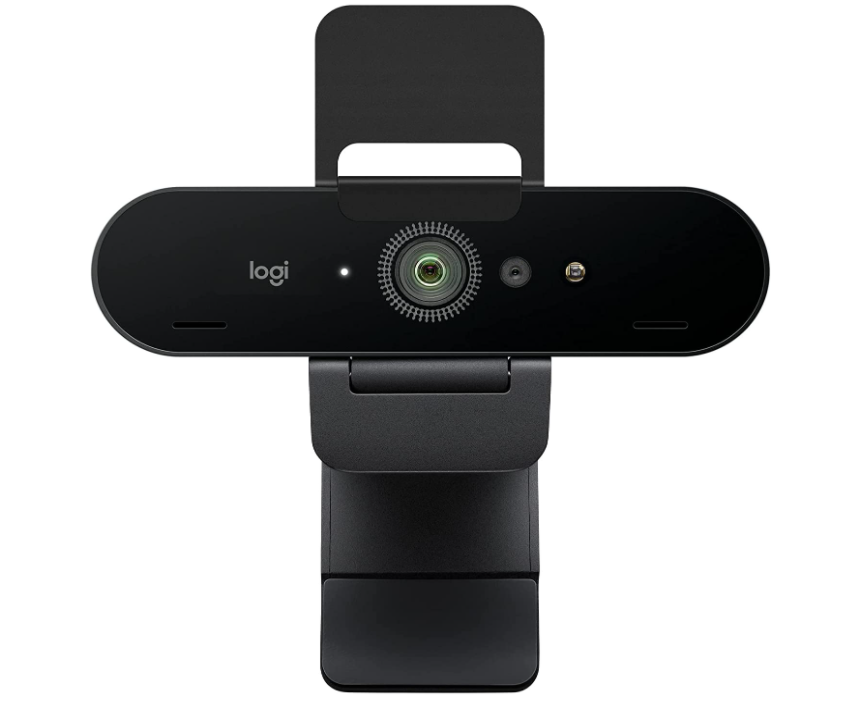 xQc is able to look his best on Twitch courtesy of the Logitech BRIO Ultra HD. It has a resolution of up to 4K Ultra HD and frame rates that go up to 90fps. He is able to stream smooth and crisp videos.
It sports a glass lens that boasts of 5x digital zoom which further improves image quality as well as fine details. It also has RightLight3 which coupled with HDR helps to create additional exposure in high contrast, direct sunlight, and low light conditions.
Furthermore, it has a field of view that extends up to 90 degrees, creating a wide-angle image that can fit more than one person.
If you want to ensure your privacy, you can activate the included privacy shade. The camera has an infrared camera which allows one to log in through Windows Hello and thus a hands-free experience.
Xqcow Family
xQc has been in a long-term relationship with fellow Twitch streamer Sam "Adeptthebest." These two have already amassed a large fan base as of this writing.
xQc and Adept have always tried to keep their relationship away from the limelight. But it has proved somewhat challenging given that they're both internet sensations living together.
For a long time, they claimed to be just roommates. Still, their undeniable connection was hard to ignore during their streams together, prompting fans to conclude they were in love.
It was only 2021 that xQc and Adept admitted they were dating.
Shortly after, they fought and broke up, only to get back together again.
Adept has over 450K followers on Twitch, where she streams video games such as Among Us and GTA RP. She's also an enthusiastic, super talented interior designer.
xQc is also a close friend of Chance " Sodapoppin" Morris, a variety Twitch streamer and among the most-watched creators on this platform.
Sodapoppin lives with xQc and Adept.
Xqcow Net Worth and Career Earnings
xQc's worth is approximately $9 million as of 2022.
Let's look into his major income streams below.
Twitch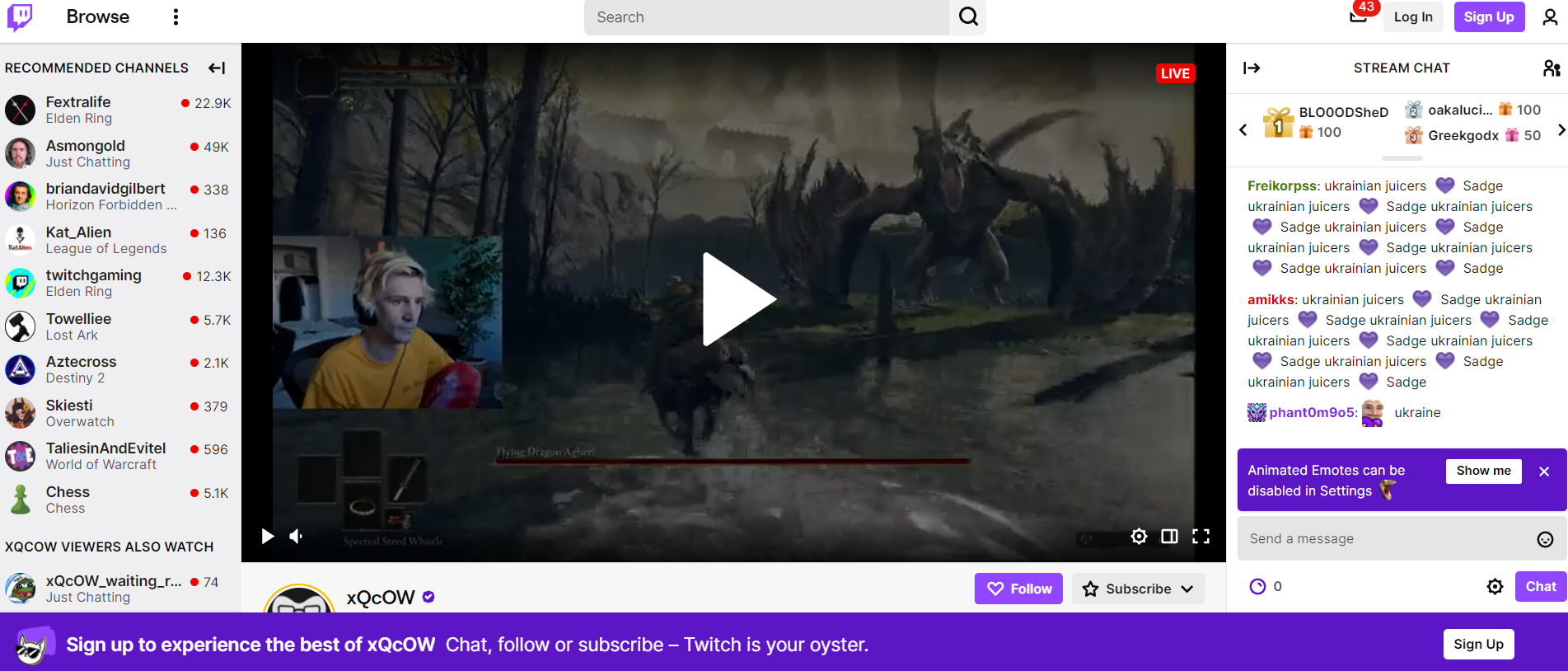 xQc streams various video games on Twitch daily, with each stream attracting about 70,000 viewers. His account boasts 10M followers as of this moment, slightly over a million less than El Rubius' (check El Rubius' bio)
The famous Twitch data leak in 2021 disclosed that xQc earned a whopping $8.4 million on this platform over two years, exclusive of his higher-tier subs, donations, and ad revenue. This made him the second highest-earning Twitch streamer, just below CriticalRole.
Notably, he's doubtlessly made more dollars on this social media outlet since October last year.
YouTube
xQc joined YouTube in March 2015. So far, he's uploaded 3200+ videos for his 1.9M+ subscribers.
His account already has more than a billion views, possibly bringing in over a million dollars annually within the past few years. But this depends on his ad engagements.
Luminosity Gaming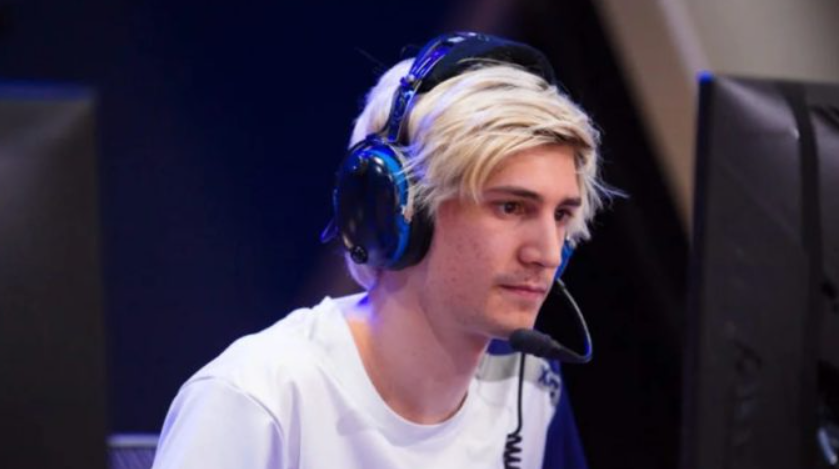 As you already know, xQc is a content creator for Luminosity Gaming. Details about how much this esports organization pays him annually are not in the spotlight, but we presume it's a considerable amount.
Tournaments
As of 2021, xQc had made $47,687.59 from playing various esports competitively. These titles were Valorant ($200.00), Splitgate: Arena Warfare ($425.00), Overwatch ($9,995.92), Minecraft ($10,000.00), Fall Guys ($1,250.00), Call of Duty: Warzone ($250.00), chess ($9,750.00), Apex Legends ($14,816.67) and Among Us ($1,000.00).
xQc played 12 Overwatch games, which were more than any other title.
19 of the 31 games xQc had played by this time were as a free agent. He played others as a member of the Canadian National Team, Denial eSports, Team SoloMid, and Luminosity Gaming.
Partnerships
xQc has also partnered with various well-known brands, enabling him to make more money. One of these is G FUEL in 2020. Together, they launched "The Juice", the ideal energy drink for esports athletes.
Merch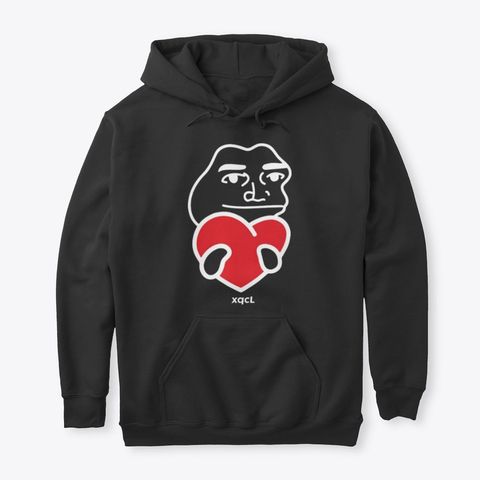 xQc doesn't shy away from venturing into business whenever the opportunities arise. As of this writing, he's not selling any merch. But he's done so in the past, via Meta Threads. Whenever he drops new products, he always lets his fans know through his social media platforms.
Xqcow Retirement and Post Professional
xQc has already retired as a pro Overwatch player. Even so, he's one of the most active Twitch streamers and YouTube creators in the gaming world.
Evidently, he's pretty successful at this since his list of followers keeps extending.
Since he hasn't discussed quitting yet, we believe he intends to stream and create YouTube content long-term.
Xqcow Merch
There's a plethora of xQc's Merch up for sale right now. Below, we've provided you with the top options and where you can find them if you decide to make your purchase.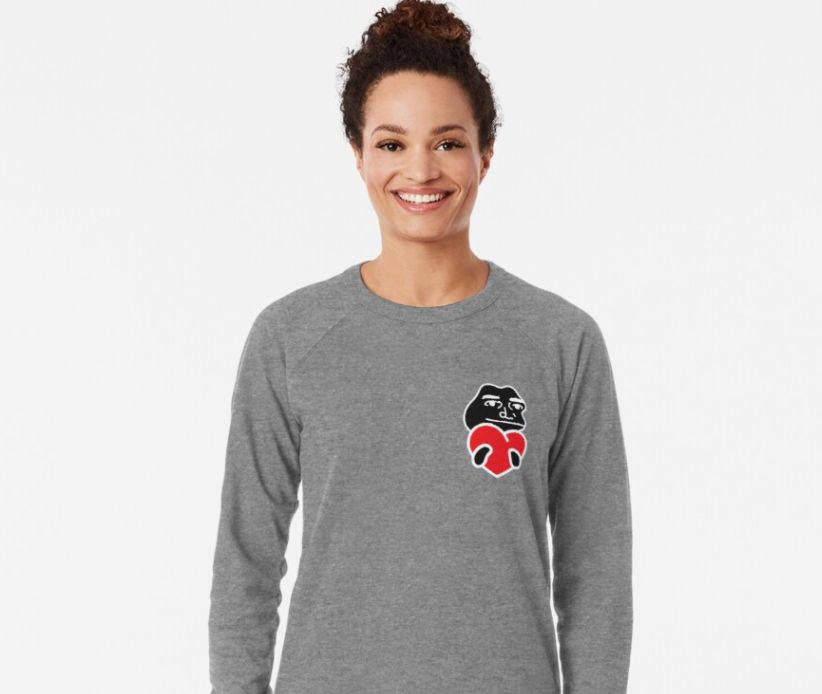 Check out this durable yet lightweight xQc sweatshirt brought to you by Florian Dodaj. You could have yours in black, but don't hesitate to try other colors like heather grey, charcoal heather, navy, and denim.
Fortunately, there's a vast array of sizes available, ranging from extra small to 3XL.
Be sure to wash this sweatshirt with cold water to take the best care of it.
At the same time, consider going through other xQc Merch this brand offers. This includes the Xqc Juice Merch Essential T-Shirt, Xqc Juice Merch Pullover Hoodie,Xqc Juice Merch Sticker, and Xqc Juice Merch iPhone Case.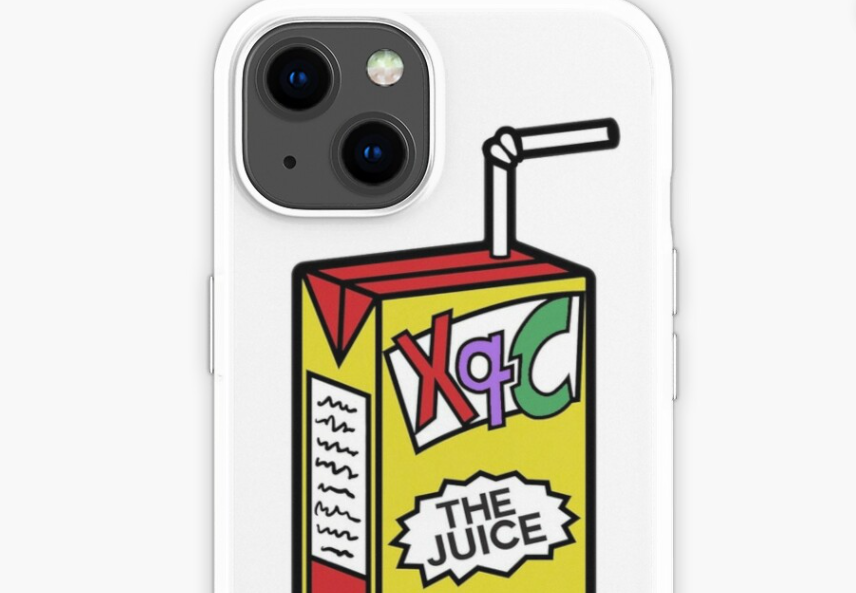 Supposing you need a new case for your iPhone 12or 13 model, give some thought to this lightweight option delivered to you by Amy McLean. Its compatibility with Qi-standard wireless charging is impressive; plus, you may like its beautiful design.
Rainfalling offers this xQc throw blanket made from 100% polyester fleece material. It's enough to keep you warm while you're on your couch watching your favorite TV show. Still, you can utilize it to drape your bed and enhance your bedroom's décor.
Frequently Asked Questions about Xqcow
Question: Where does xQc live?
Answer: xQc currently lives in Austin, TX.
Question: Can xQc play League of Legends competitively?
Answer: No. xQc was permanently banned from LoL for being unbearably offensive.
Question: Is xQc on Twitter?
Answer: Yes. xQc has a Twitter account with 1.2M followers as of February 2022.
Question: Does xQc drive?
Answer: No. xQc doesn't have a driver's license. He's been pretty upfront about preferring Ubers instead.
Question: How many languages does xQc speak?
 
Answer: xQc is conversant with French and English. Being from Quebec, Canada, he grew up speaking the former. He learned the latter while in school and honed his skills by interacting with other gamers from different parts of the world.
Recommended Reads:
Research Citations
https://www.prnewswire.com/news-releases/g-fuel-and-luminosity-gaming-star-xqc-launch-the-juice-energy-drink-301264463.html
https://gfuel.com/collections/the-juice
https://esportspedia.com/streamers/XQc#Personal_Life
https://www.upcomer.com/the-top-10-most-watched-twitch-streamers-in-january/
https://www.bosshunting.com.au/hustle/twitch-data-leak-100-highest-paid-streamers/
https://www.thegamer.com/xqc-twitch-most-watched-streamer-2021/
https://www.esportsearnings.com/players/35145-xqc-felix-lengyel