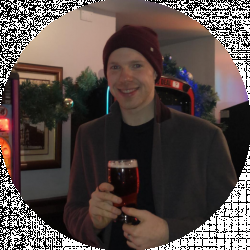 Latest posts by James Gibson
(see all)
One of the best things about modern gaming culture is the sheer number of avenues one can walk down, throwing piles and piles of content at the proverbial wall, hoping that something finally sticks. 
I say all this as the subject of today's biography is undoubtedly one of those people who realized that by diversifying your online presence, you generate more and more opportunities to get recognized and lifted out of the quagmire that is the heavily saturated world of video game content creation. 
Symfuhny, the subject of today's biography, certainly has his finger in many gaming pies (I am sorry for that analogy). Currently, he is active across Twitch, YouTube, and the pro-gamer scene, while seemingly dabbling in other forms of media as a hobby. Therefore, to cover this multi-talented gamer properly, we will delve deep into his past and present, segmenting out his life to get to the good stuff that you hear today. 
So, without further ado, let's get right into the biography of Mason Lanier, also known as Symfuhny!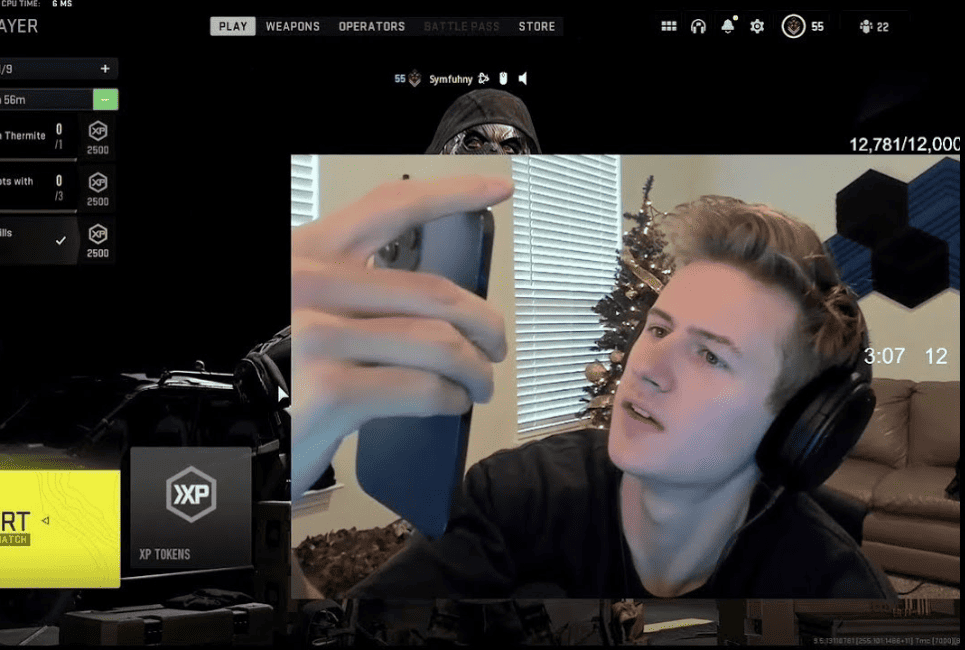 Symfuhny Bio: Quick Facts
| | |
| --- | --- |
| Real Name | Mason Lanier |
| Birthplace | Texas, United States |
| Birthdate | December 21, 1999. |
| Gamer Tag  | Symfuhny |
| Height | 5 Feet, 5 inches |
| Nationality | American |
| Siblings | One younger sister |
| Children  | N/A |
| Games Played | Fortnite, Warzone, H1Z1 |
| Net Worth | $3,000,000 |
| Social Media | Youtube: @Symfuhny, Twitch: SymfuhnyTV, Twitter: @Symfuhny, Instagram: @Symfuhny |
| Awards | BoomTV x Team Summertime ProSim Invitational 2, Call Of Duty Endowment Bowl 2020, ROKKR Royale 2, Twitch Rivals |
Early and Personal Life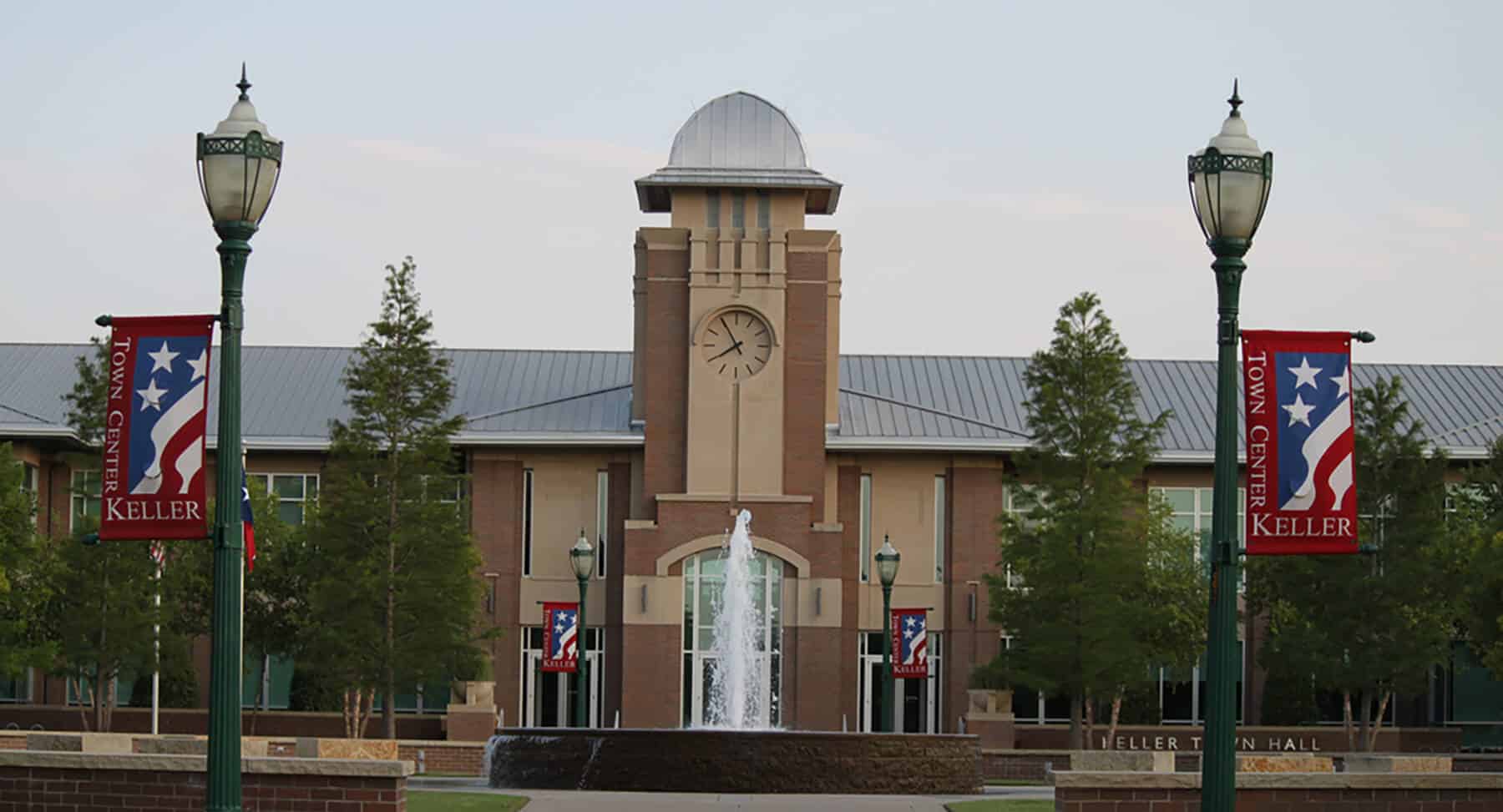 As with most professional gamers and YouTuber creators born in America, Mason has more recently relocated to Los Angeles, California, placing himself in the middle of showbiz life and the mecca for current e-sports gaming. However, the young gamer was born a little bit further down the road in the great and massive state of Texas. 
There is no concrete information circulating at the moment regarding Mason's hometown or exact place of birth. However, we know that he attended Keller High School, an enormous school serving over 2500 Texan kids based in the city of Keller. From this, we can guess that Mason grew up somewhere in Keller, a city most famous for its convenient equidistant between Fort Worth and Dallas. Keller s the 71st most populated city in Texas, boasting a population of 46,000. 
Outside of his school life in Keller, we know very little about Mason's upbringing, with the content creator intentionally keeping his personal life, regarding his parents and other family members, a secret. However, we know he started gaming at a very young age.
It is pretty common knowledge that Mason's gaming obsession began after his grandparents got him the best possible gift they could have ever gotten the young man, an Xbox 360. Given that the Microsoft console was released in 2005, Mason could have been as young as six years old when he got his hands on one and entered head-first into the world of FPS games, playing Halo right from the jump. Mason stuck to Halo for some time, becoming a beast at the game and the online deathmatches. His skill at this game was the first indicator that he had a knack for FPS games; whether this was down to superior hand-eye coordination, fast reaction times, or the sheer volume of game time, we do not know. 
Halo held onto Mason for a long time; however, it was not long until the true daddy of FPS shooters came along and wrestled Mason free from Master Cheif's clutches, Call Of Duty. However, it wasn't until Mason began playing Minecraft back in 2012 that he got the idea to start streaming his POV.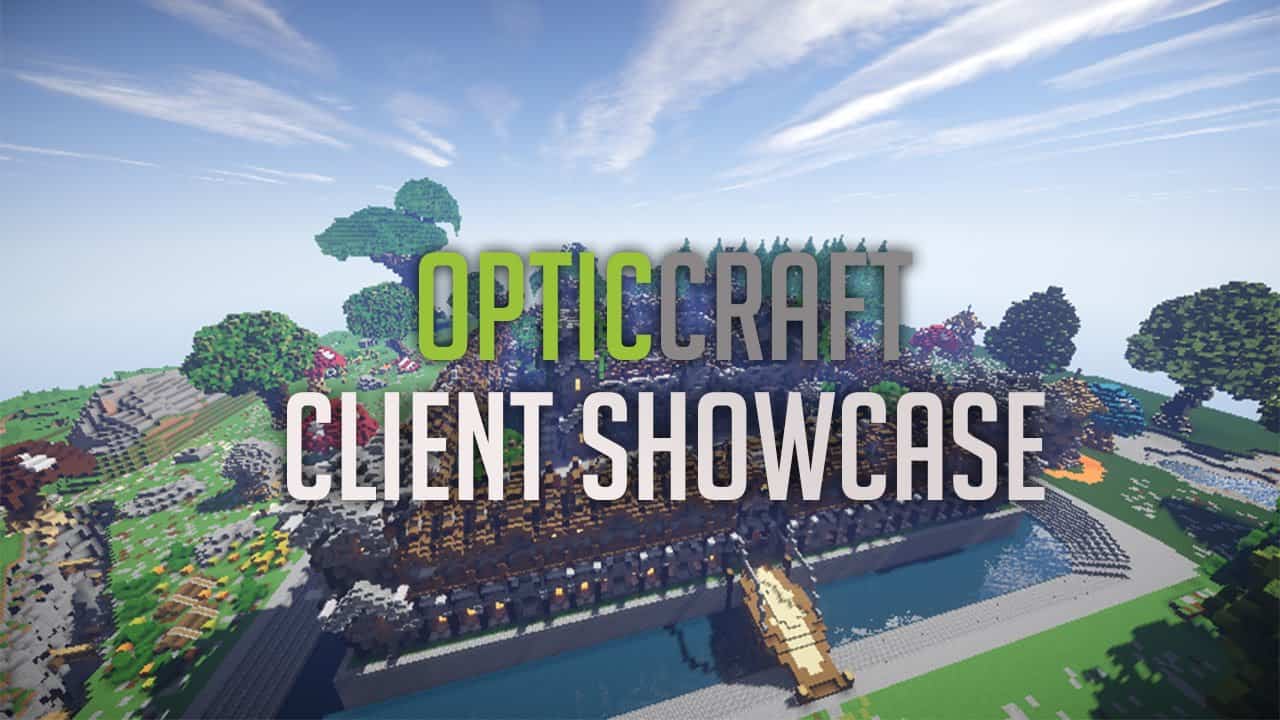 The Wonderful World of Dating
Not much is known about Mason's dating life when he first started at Keller High School or when he began streaming. However, we do know that in May 2019, during another typical stream, Mason and his gaming partner, Tfue, another massively popular Fortnite streamer, decided to play some squad matches in the hopes of finding Mason a girlfriend.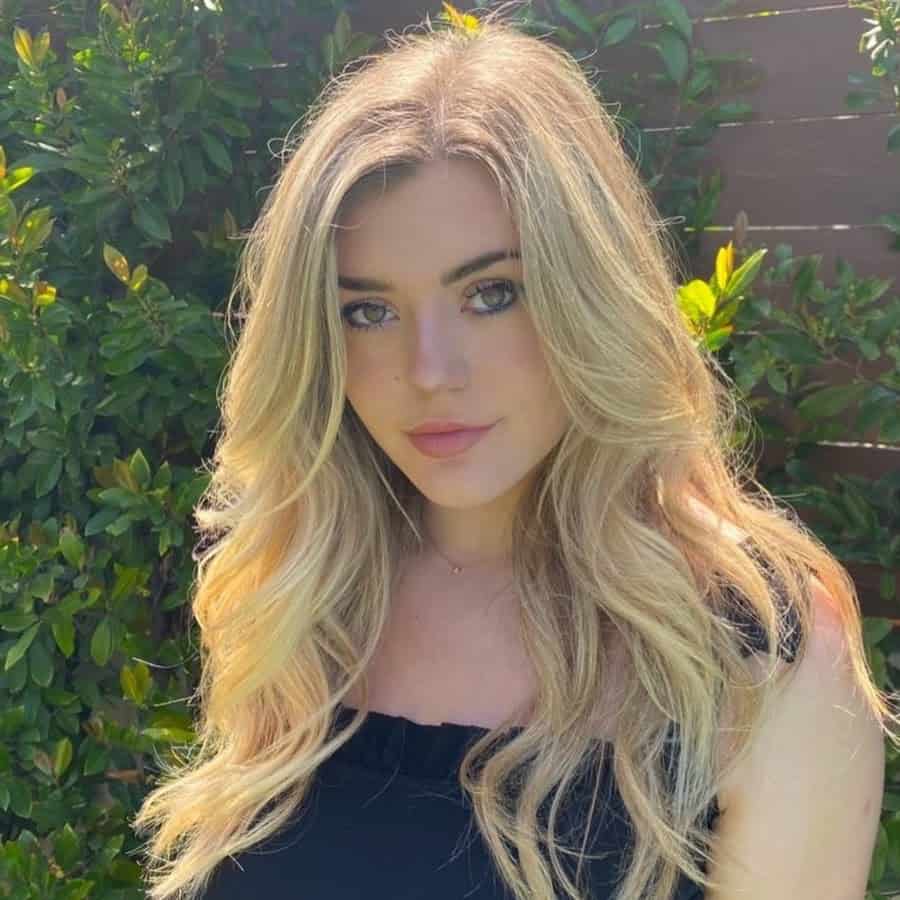 It appears that this idea may have started as a joke or a quick way of setting up a very clickbait titled video premise. Firstly, Tfue came up with the idea of somehow pursuing Corinna Kopf, a streamer and influencer who currently has over 7 million followers on Instagram. Tfue knew that this was a long shot considering Corinna rose to prominence mostly due to her looks.
However, it was this very train of thought that brought Mason and his new girlfriend, Brooke, together. Brooke had recently been reshared by Corinna, bringing Brooke some much-needed Twitch viewers and the attention of Mr. Tfue. An olive branch was extended, and Brooke joined the squad match on Fortnite. Shortly after this, Brooke and Mason got together, fell madly in love, and moved out to California together.
Just Another Minecraft Streamer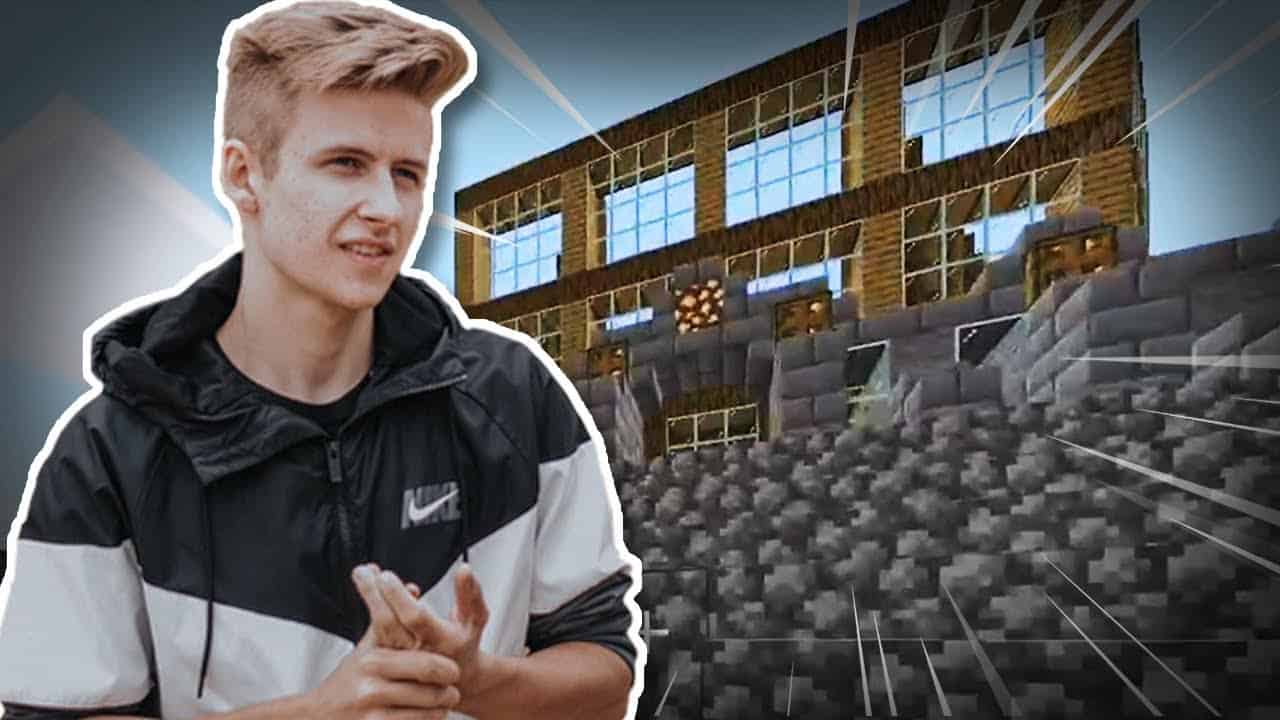 As with every other game Mason turned his attention to, he began to excel in Minecraft's competitive, PvP side, playing on several servers over the years. However, it was not until 2013, when he joined the Optic gaming server, 'Optic Craft,' that he was forced to begin streaming. Around this time, he changed his username to "Symfunny," however, this username and account were short-lived, and Mason forgot the sign-in, forcing him to create another account under the name "Symfuhny."
Mason joined this server and hit the ground running, entering PvP matches and winning easily. This level of domination in any PvP game will bring about calls of cheating and numerous hate-filled messages alleging your guilt; I'm sure you have all been there at one point or another. 
These accusations annoyed Mason; after all, he spent a great deal of time playing these games and had managed to 'get good' like so many of his betters had suggested over the years, yet now that he had reached the pinnacle of Minecraft performance (I know that is a silly sentence), he is being accused of cheating? Well, to combat these slanderous rumors and display his dominance on the server, Mason decided to live stream his gameplay, not to gain followers or attention, but to simply display his legit skills and ability to win matches without cheating. While he played on this server regularly, he only streamed his POV sometimes. 
The Dawn of Battle Royale Games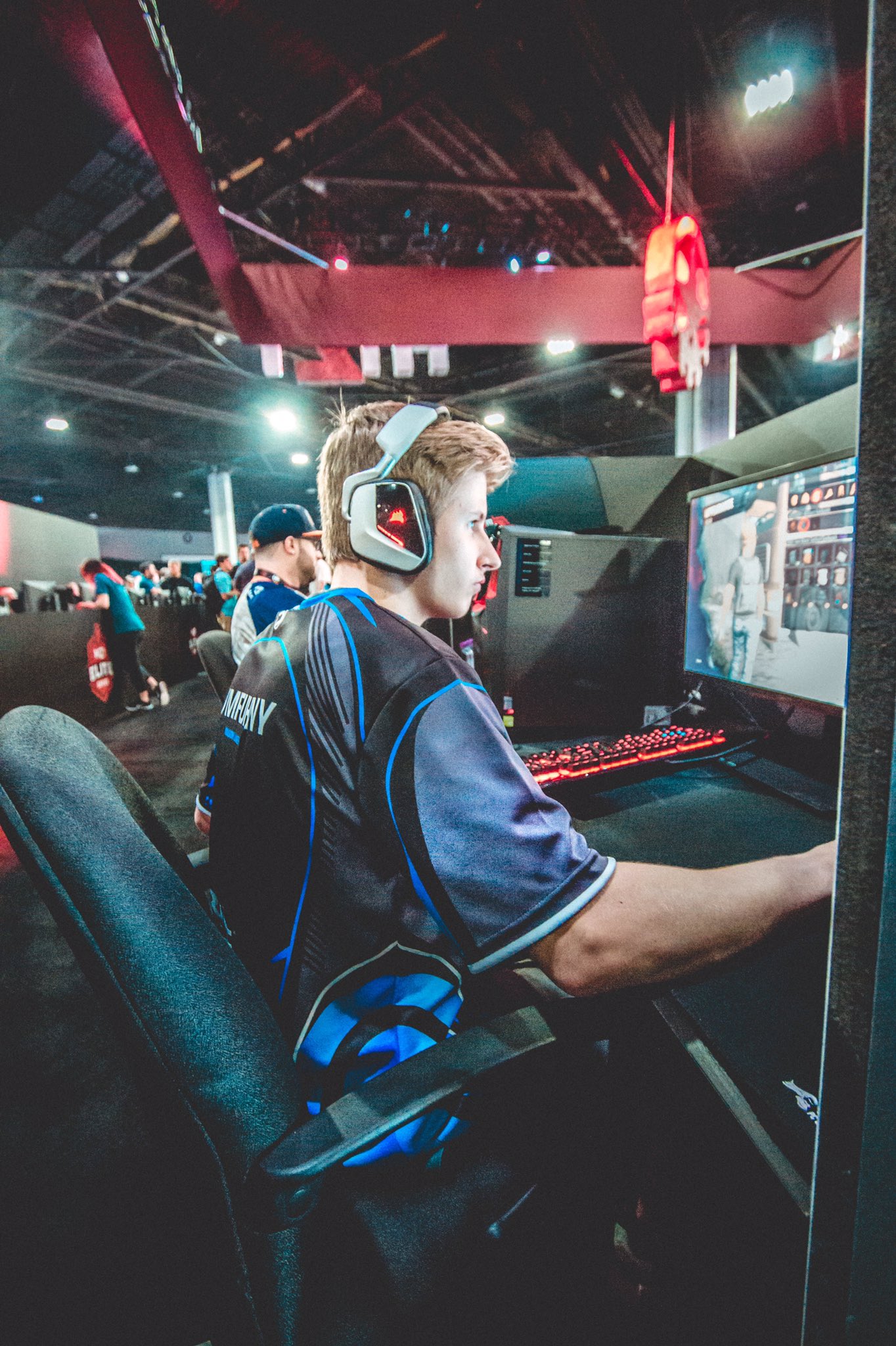 Never before has a development in the gaming industry generated more content creators or propelled new people to levels of never before seen popularity than the introduction of battle royale games. During this wave of new and extremely popular Twitch battle royale streamers, Mason began to shine as a streamer and pro gamer. 
Mason continued his habit of streaming his gameplay every now and then to ensure nobody could accuse him of cheating. However, this practice didn't garner him any popularity until the birth of H1Z1. 
When H1Z1 exploded in popularity, it seemingly took over Twitch in a matter of days, with already-established streamers spending hours upon hours getting killed by children worldwide. 
Mason, however, was still unknown at this point, spending his time quietly streaming and playing the game. His dedication/addiction to the relatively new battle royale format resulted in Mason slowly progressing up the game's leaderboards, eventually becoming one of the highest-rated players in the world and easily one of the highest-rated streamers. This ability in the game brought a lot of attention to his streams, kickstarting his career as a content creator and opening the door to the world of e-sports.
As the e-sports doors opened to Mason, he received offers to join many pro H1Z1 teams as the inaugural rounds of the H1Z1 pro league were set to begin shortly. Mason was offered a starting salary of $50,000 to play for one of these teams. However, he decided that his priority should remain on school (he was still in high school at this point) and streaming. 
This was the right decision, as Fortnite came out shortly after, completely sucking the H1Z1 scene and pulling all of Mason's attention from the game. 
YouTube, Twitch, and Fortnite Success
One of the best things about the recent crop of popular gaming YouTubers and streamers is that many of them are top-tier players in their own right, garnering popularity based on skill instead of sheer luck with the algorithm.
As Mason turned his talents towards Fortnite, he quickly became a big name in this scene as well, becoming a top player in no time. He was even featured in many other content creator videos about Fortnite, wherein he was deemed the fastest editor in the entire game. This celebration of his obvious skill garnered him a massive uptick in YouTube and Twitch followers.
Mason continued playing Fortnite for the duration of the game's domination on Twitch until he found another game to take his attention, Call Of Duty: Warzone.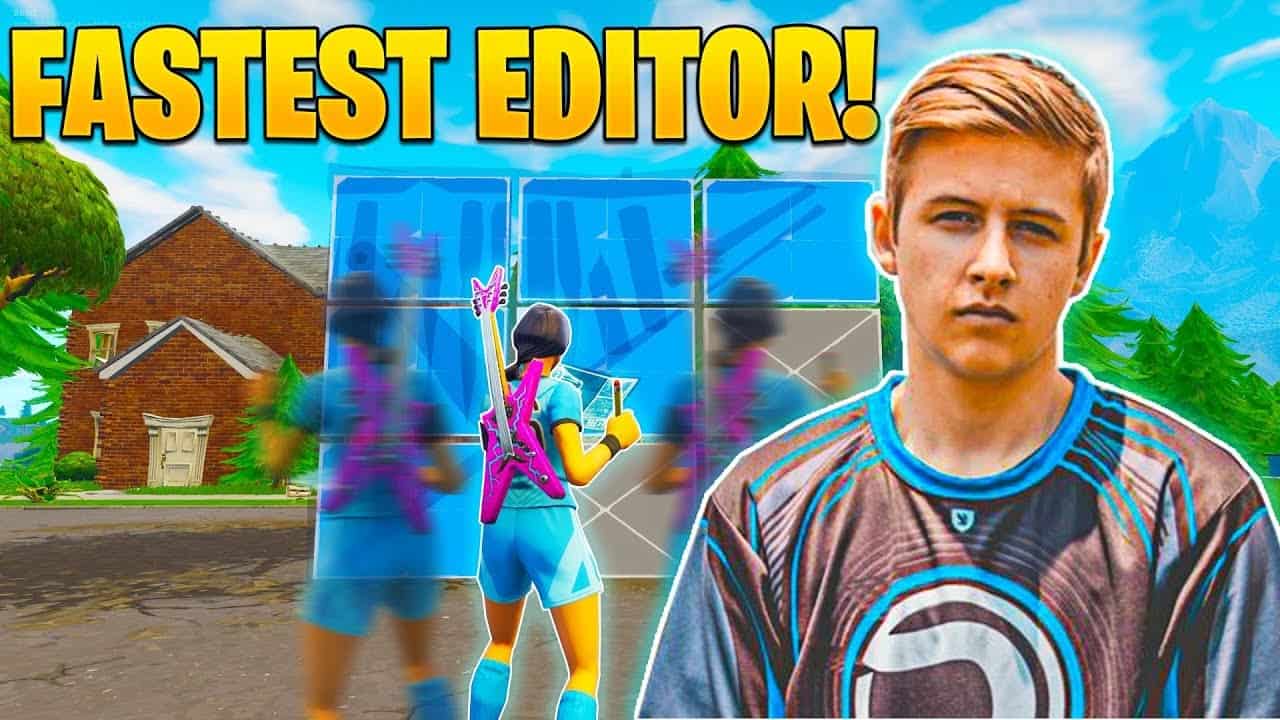 CoD Warzone and Pro Teams
After Mason became obsessed with Warzone, he began playing the title almost exclusively, quickly engaging in the pro scene and playing in some very important, early days, tournaments that were worth a good deal of money. Mason and his team usually finished in the top 5 and won a lot more than was expected of them. However, with his success comes a great deal of controversy, with the gamer having bounced from team to team a great deal over the span of 3 years.
Firstly, in a turn of events that I see as quite fitting, Mason found himself a place on the 100Thieves team, run by previous Optic hotshot Nadeshot. However, as mentioned, this relationship was short-lived. We do not know exactly what happened between Mason and team head honcho Nadeshot; however, there is a tweet from Nadeshot detailing some issues he had with Mason at the time.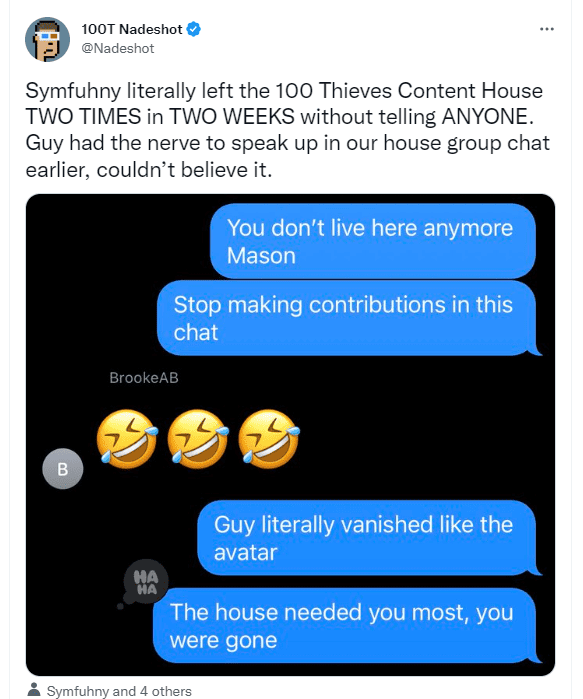 After this, Mason continued to bounce around Warzone teams, including NRG, tK, and Dare Rising. However, regardless of how successful he was as part of these teams, he never managed to stick around doe too long. He stayed the longest with NRG Esports, lasting a year and a half before cutting ties. His shortest span was with Dare Rising, a team he was a member of for less than an entire calendar month. An impressive stat if you ask me.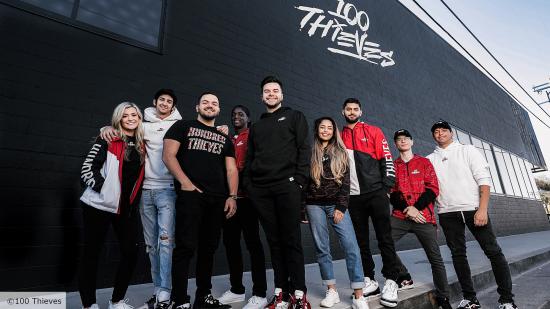 Mason now plays on ensemble teams, knitted together by nothing more than gaming talent and abstract friendships. His last couple of tournaments has seen him play alongside players such as Scump, Tfue, Blake, and many more. Although he did play well in his recent tournaments, winning some of them, it seems as though his chief focus at the moment is to grow his YouTube and Twitch accounts while simultaneously scratching that competitive itch in any way he can. 
Symfuhny YouTube Videos
The MOST BROKEN Weapon in WARZONE 2!! (SNAKESHOTS 2.0)
This video is an edited-down version of one of Mason's latest Twitch streams. In the video, he plays the newly released Warzone 2, displaying his skills by killing multiple enemies along the way. The amount of kills Mason gets during an opening couple of minutes of this game is insane, and it truly shows the difference between a pro gamer and a normal Warzone player. 
What I enjoyed about this video was the calls Mason and his team made during the game. The communication between the group on a map they have probably only been able to play a handful of times by this point is crazy and displays their level of mastery of in-game communication.
Streamers REACT To Symfuhny "CHEATING" Accusations
When you first arrive on the Symfuhny YouTube channel, you are greeted with one of his most viewed videos, and my personal favorite. This video is a dramatically edited compilation of fellow Twitch streamers, such as TimTheTatMan, Nickmercs, and even Nadeshot, discussing whether or not Mason cheats. 
The video lasts just over ten minutes and is filled with people either calling him out for cheating or stating that he is merely bating the online community into thinking he is cheating to gain some notoriety. 
My favorite part of the video is something that TimTheTatMan highlights. At one point, you see Mason take out an enemy player and flick his viewpoint to the sky to begin shooting. This was, in some people's eyes, a clear indication he was cheating because his aimbot messed up and accidentally pointed him at the sky. However, Tim points out how this is all just bait for Twitter trolls. The fact that Mason is so good at Warzone that he can be in the middle of a gunfight and still manage to troll his fans is hilarious to me.
My Honest Thoughts on Warzone…
In this video, Mason sits down in front of his camera, without a controller or mouse in his hands for a change and discusses the current state of Warzone in reference to new updates and other changes brought out at the time.
Most of this video is spent discussing Mason's feelings about these changes and the reaction of the Warzone community at large. In the end, Mason comes out supporting the new update, speaking on how he loves developing his team's new meta for the map and how people who are disparaging the new update are probably reacting too quickly and not giving the new update room to breathe.
In the end, though, I like this video; it breaks the narrative of Mason's channel, letting us see him communicate with his audience in a more long-form and direct manner.
Key Relationships
BrookeAB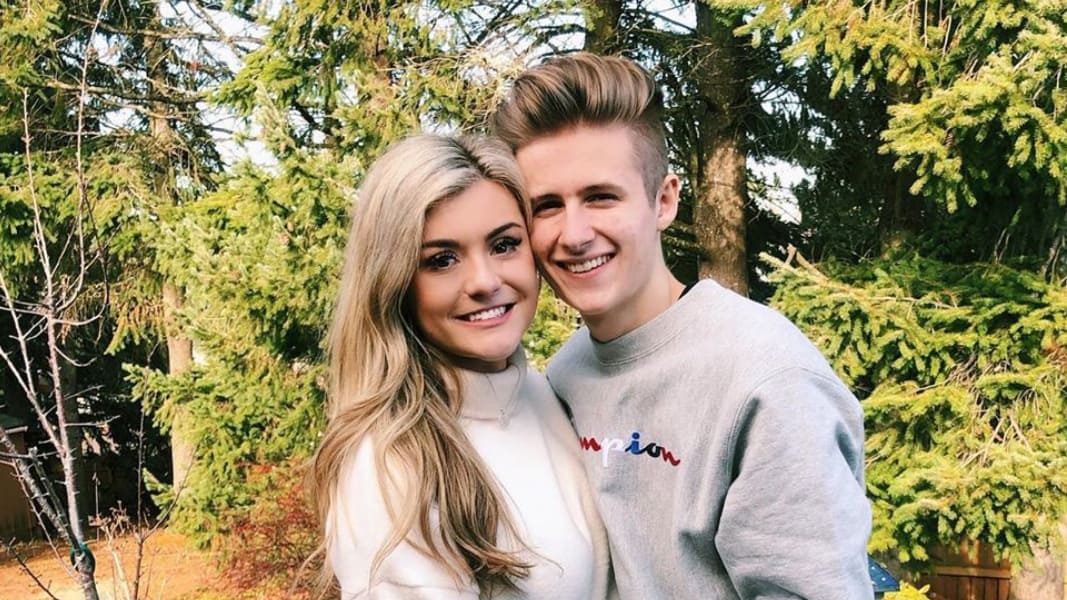 What relationship is more important in someone's life than a romantic one? None that I can think of. Yes, Brooke is Mason's girlfriend and has been since 2019. The pair met coincidentally over the internet while playing a game of Fortnite. After meeting each other and getting together, the pair moved out to Los Angeles together.
However, Brooke does not simply exist as Mason's girlfriend; she has her own successful Twitch and YouTube account, which she uploads to and streams regularly. However, Mason seems to feature a lot more in her videos than in his, probably because she tends to upload more IRL content.
Currently, Brooke has nearly 400 thousand subscribers on YouTube and a quickly expanding following on Twitch. This is pretty impressive when you consider that back in 2019, she could only pull in a maximum of 70 concurrent viewers per stream.
Tfue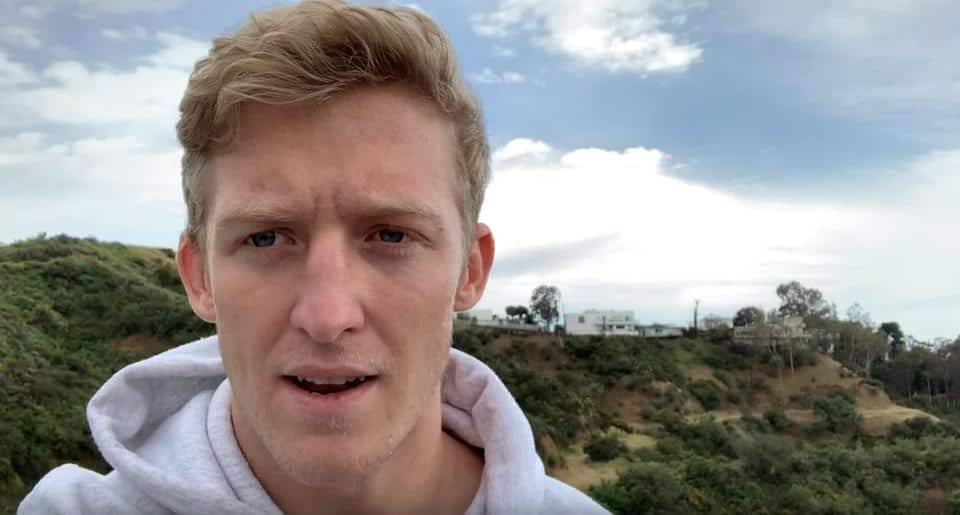 As Mason rose to popularity through games such as Fortnite and H1Z1, he became friends with some of the other creators who rose to the top during the same time period. However, it would be fair to say that Tfue is probably the friend who had the biggest impact on Mason's life. 
Not only did Tfue manage to throw a lot of his fanbase over to Mason, helping to grow his channel, but he was also the one who went out searching for a girlfriend for Mason, eventually finding Brooke. 
Tfue is a successful YouTuber and Twitch streamer who has made incredible money playing games such as Fortnite and Warzone competitively. If you want to check out a full article and biography on Tfue, check out an article I wrote on the gamer here!
Nadeshot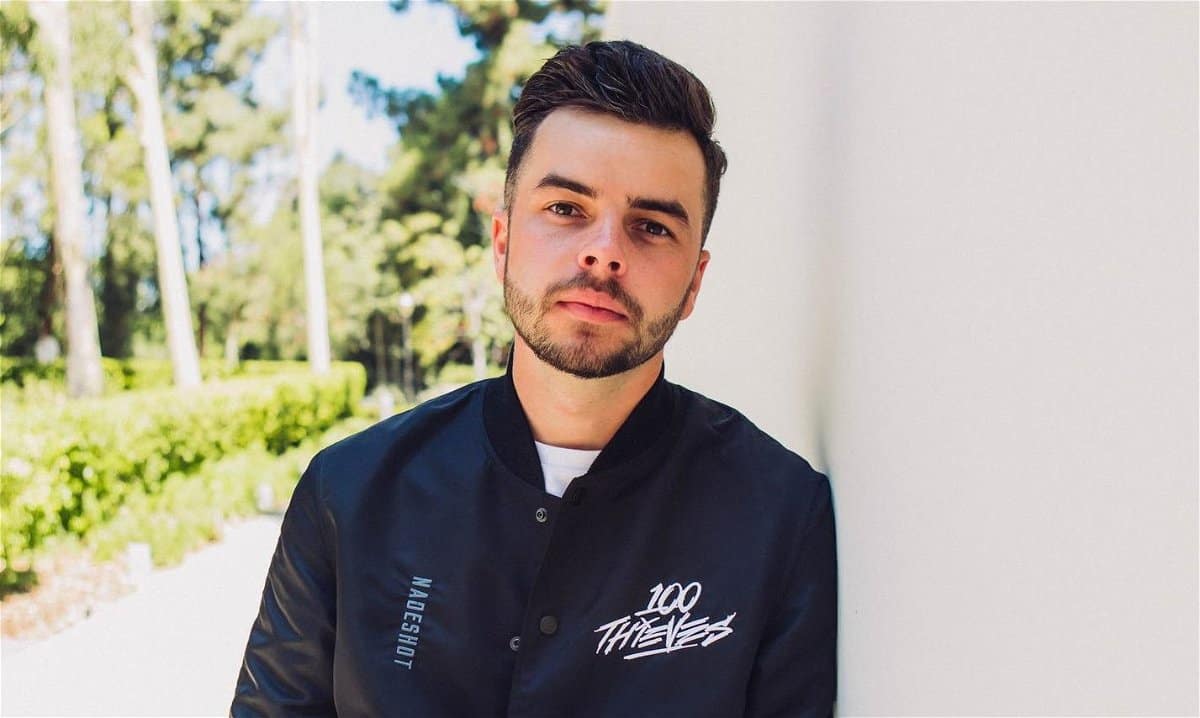 As I have mentioned throughout this biography, Mason has routinely crossed paths with the gaming clan Optic throughout his early career. Whether that was playing on their Minecraft server as a young, fledgling streamer or playing alongside some of their members during Warzone tournaments. 
However, it wasn't until Mason moved out to California to pursue his career as a content creator and a pro gamer that he met Nadeshot IRL. 
Nadeshot, otherwise known as Mathew Haag, is a former professional Call Of Duty player and OG member of the Optic clan. After leaving the competitive gaming scene, he became a full-time YouTuber and streamer before setting up his own professional gaming organization, 100Thieves. 
It is through 100Thieves that Nadeshot and Mason eventually link up, with Mason being recruited for the team. However, this relationship did not last long, and Mason was subsequently let go from the team. While there seems to be no bad blood in public between the two, you can hear a little bit of animosity in Nadeshot's voice whenever he talks about Mason.
Controversy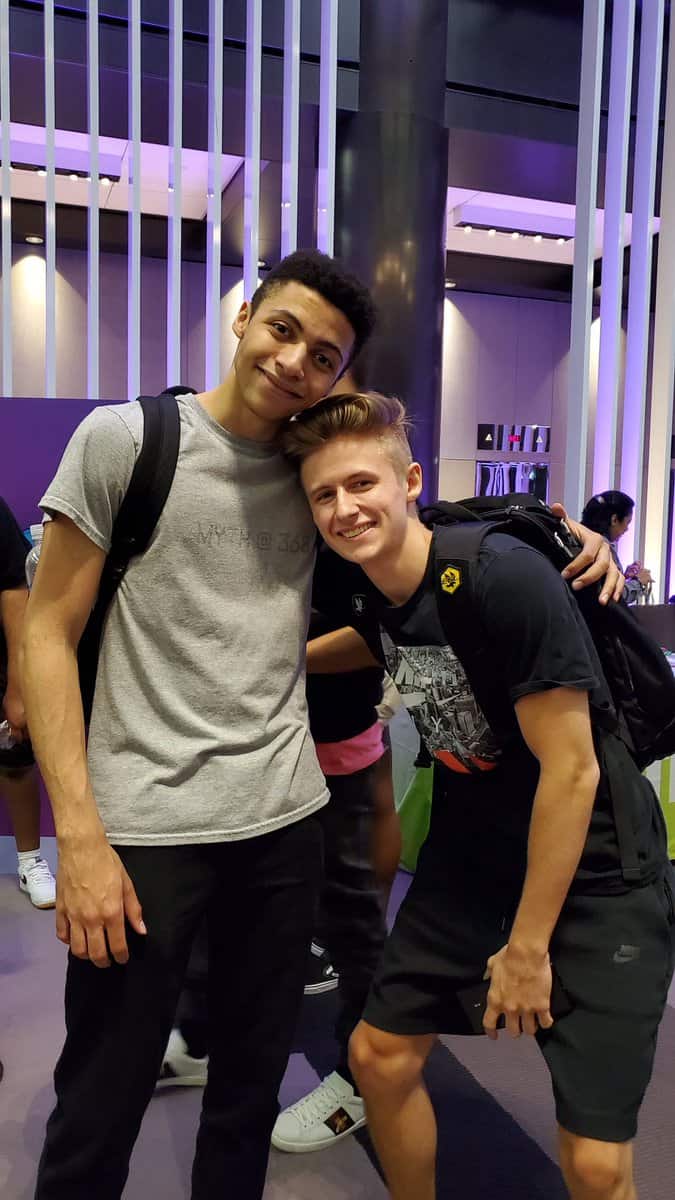 One thing that I think is truly amazing about Mason is that I could only really find one major controversy in his past, allowing me to use the singular of the word for a change, a real gem in the current landscape of YouTube. This is especially amazing when you consider that Mason has been streaming his gameplay since he was 13 years old. I can only imagine what most of us would have been canceled for if cameras had captured what we said back then.
With this being said, I really do have to distance myself and any form of praise towards Mason when I talk about the situation that got him in some hot water. Mason's biggest career controversy occurred during a 2021 Warzone stream wherein he and a regular streaming companion of his, Myth, began talking about a hike they had recently IRL. To cut a long story short, the clip of the two talking makes it sound as though Mason said the N-word during their hike. However, neither of them actually says the word on stream.
In the end, Mason would deny that he ever said the word during the hike, defending himself by stating in his public address on the matter, "I know what the clip sounds like — I've watched it a hundred times. But I was also there. I can't tell you how to feel, but I can tell you I didn't say the n-word. I don't use the word. It's not in my vocabulary." 
The clip in question is no longer available to watch. However, you can check out Mason's full response letter here.
Symfuhny's Gaming Setup
Symfuhny's Gaming Mouse: BenQ Zowie FK1-B DIVINA Edition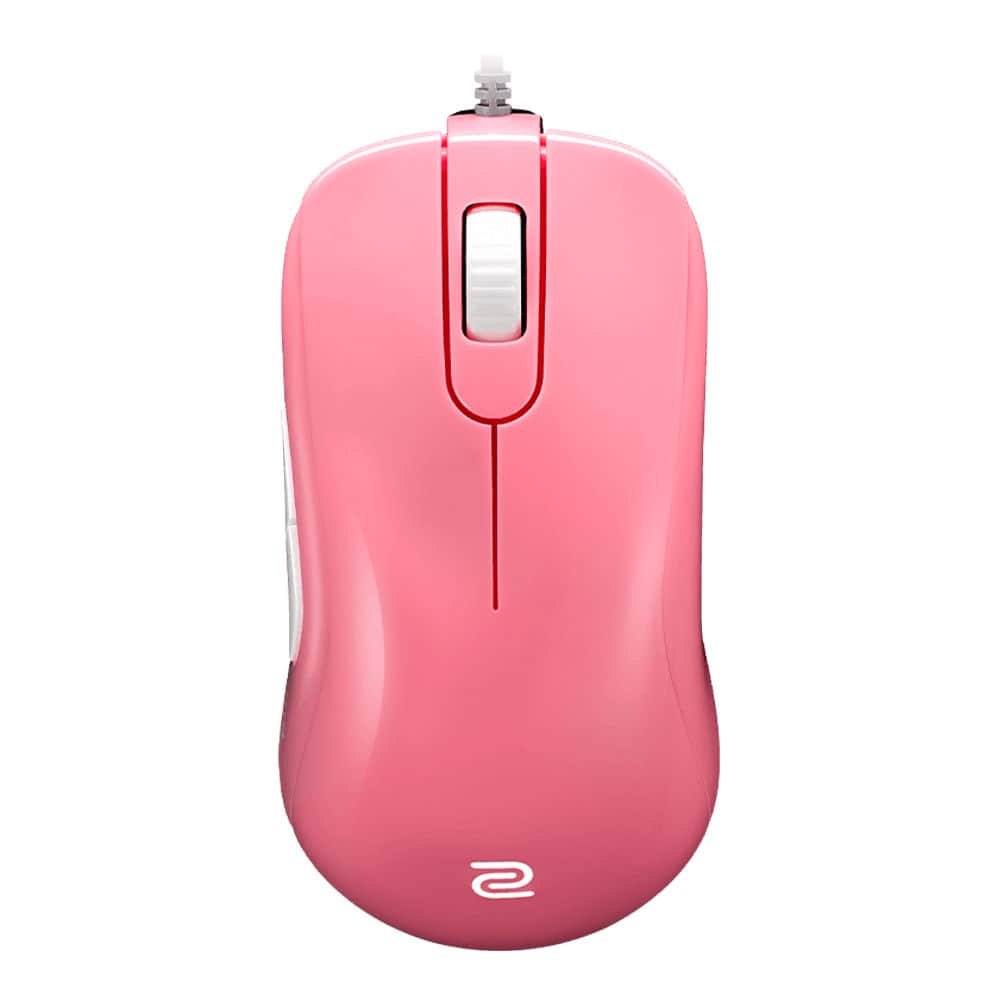 As with most professional gamers these days, Mason has decided to go with a symmetrical gaming mouse instead of the ergonomically designed, funky-shaped ones that were popular a couple of years ago. 
This allows the gamer to use the Zowie mouse with either hand, catering to left-hand mouse users. However, this mouse's beauty and the reason it will cost you over $100 is the 3360 sensor that it carries to track movement. This sensor is top-of-the-line, ensuring that your performance is not hampered by your hardware. 
Symfuhny Gaming Headset: Sennheiser HD 660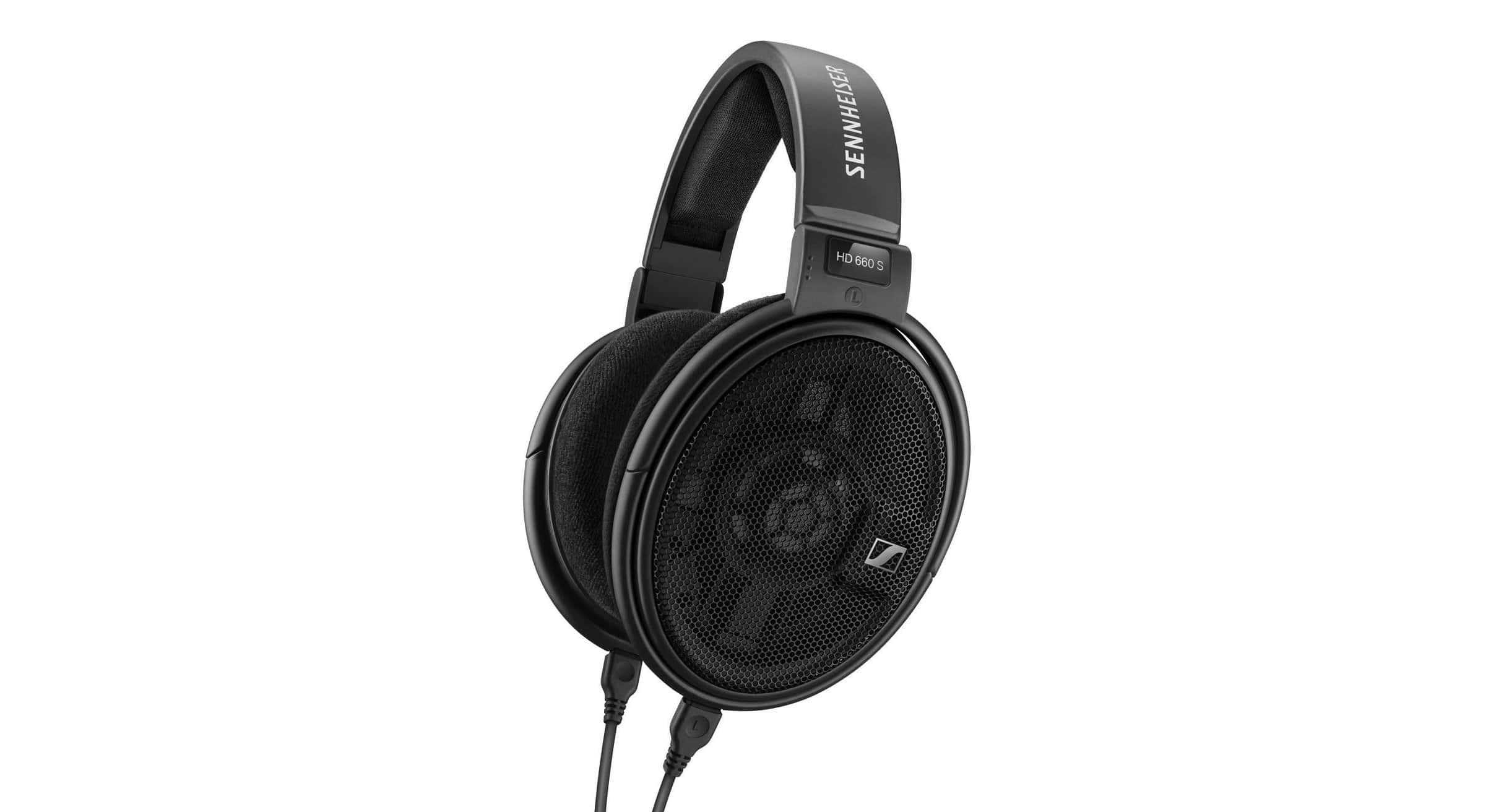 If you have been gaming for any length of time and communicating with guys and gals in lobbies, you will have been recommended a Sennheiser headset about one thousand times by now. The cult following behind this brand in the gaming community is truly amazing.
However, this headset lives up to the hype, as you would expect from a nearly $400 pair of ear cans. The HD 660s come with the patented Sennheiser Audiophile Range and some other new pieces of Sennheiser audio wizardry to ensure your game's sound is crisp at all times.
Symfuhny Gaming Monitor: LG 32″ UltraGear QHD 240Hz Gaming Monitor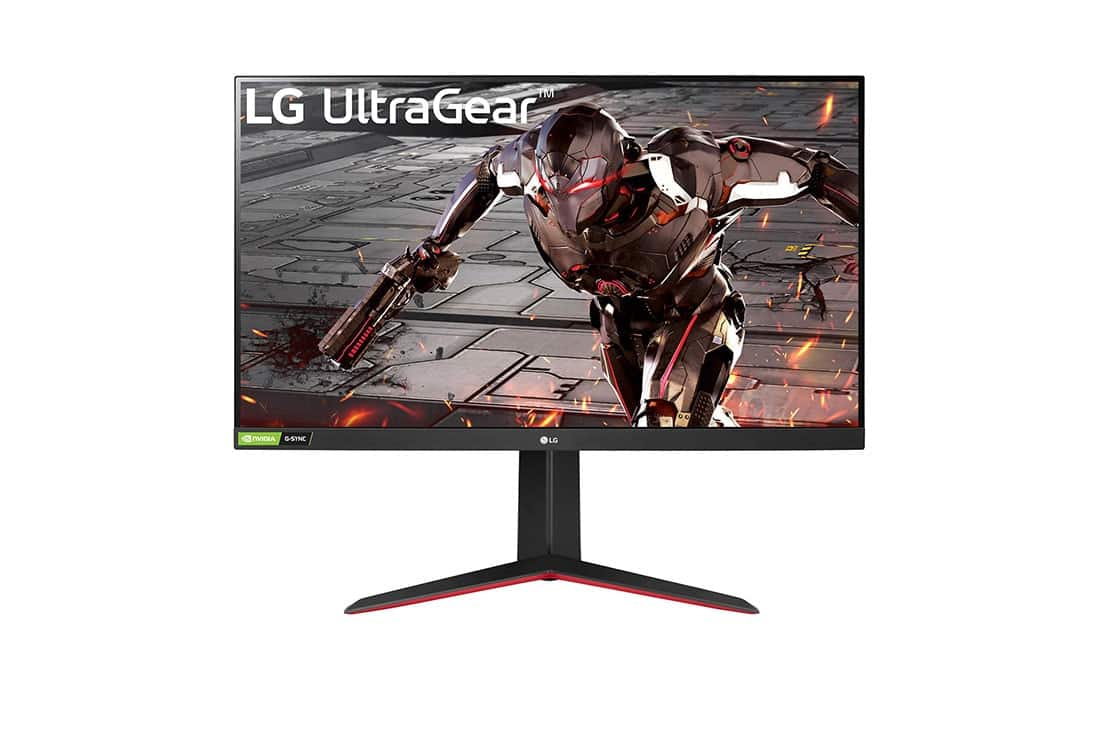 Most of you will already know that it does not matter how good you are or how fast your reaction times are; if you do not have a top-of-the-range, high refresh rate monitor, your ability will not matter against the best players in the world. Therefore, Mason ensures that he is not hindered by his monitor by using a top-of-the-range piece of hardware from LG. 
On top of the 240Hz display, this monitor also has a 1ms GTG response time and HDR 600 capability, ensuring that it will keep up with your gameplay as you develop. The monitor also comes with NVIDIA G-SYNC and AMD FreeSync Premium, ensuring that screen tearing and stutter are reduced to a minimum, no matter the pace of your game.
Lastly, this monitor also comes with dynamic action sync to reduce input lag and black stabilization, brightening dark spots in games to help you spot your next target.
Symfuhny Gaming Keyboard: Blue Matrix 65% Keyboard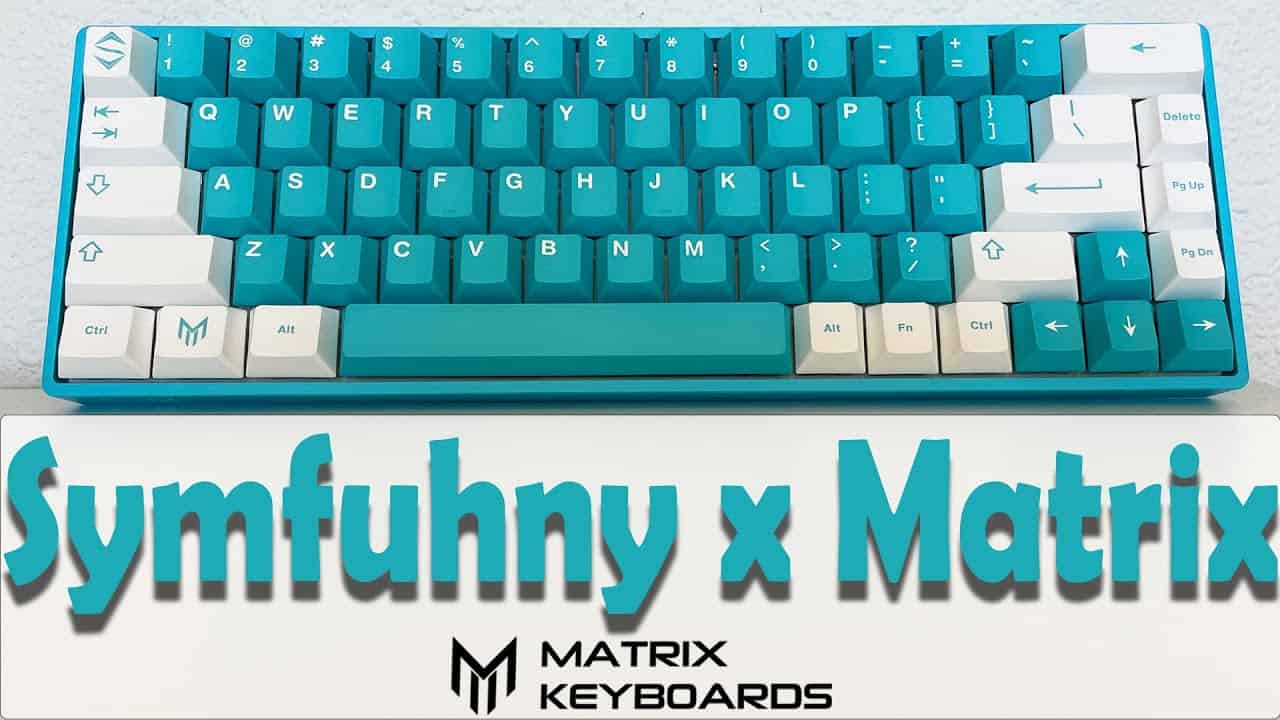 The most popular trend in gaming and keyboard design at the moment is these space-saving little keyboards that come in at 65% the usual size, getting rid of the useless side number pad that is really only useful if you're a big excel guy or gal.
The keyboard that Mason is seen using sideways during his streams (yes, he games sideways for some reason) is a collaboration piece between himself and Blue Matrix, which you cannot actually buy anymore. However, this 65% is pretty much a replica and perfect for your gaming needs.
As with all Blue Matrix pieces, this keyboard comes with high-quality and durable PBT keycaps with Gateron switches. Of course, as this device is for gamers, it comes with bright LED backlighting with five preloaded lighting modes.
This keyboard comes in five different colors: Brown, Optical Yellow, Red, Blue, and Speed Silver.
Symfuhny Mouse Pad: VAXEE PA ZYGEN Mousepad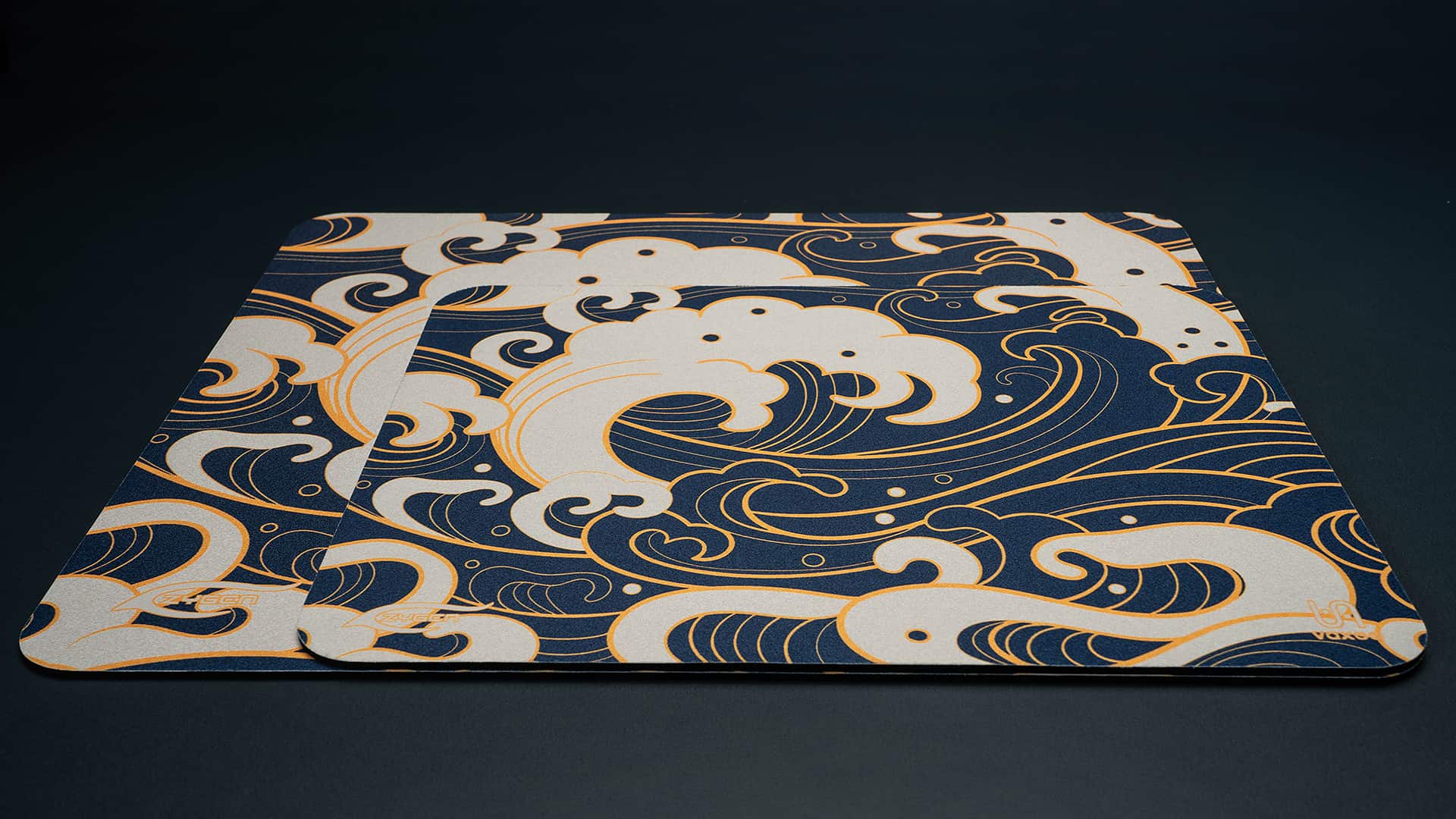 This mousepad is purpose build for quick mouse movements with precision as a key requirement, featuring a newly designed cloth surface that allows said precise movement without feeling like you're expending too much effort or sliding all over the place. Trust me; this is a very hard balance to find. 
This mousepad is 470 x 390 mm ± 10 mm / 18.5 x 15.3 inches ± 0.4 inches and 3.5mm thick. These dimensions will be perfect for most gamers; however, it really does come down to the size of the space you are working with. 
Symfuhny's Net Worth
One of the hardest things to do accurately when it comes to writing about content creators or professional gamers is to give an accurate account of their net worth. A lot of the numbers you find on the internet are hyper-inflated, and the trustworthy pieces of information we receive as fans are relatively non-existent. 
Thankfully, however, with Mason's tournament winnings being public and his YouTube/Twitch income having been worked out by people much smarter than me already in the space, we can estimate that Mason is worth anywhere between $3-4 million.
Frequently Asked Questions
Question: How Old is Symfuhny?
Answer: Mason Lanier was Born on December 21, 1999. This Makes Him 22 at the Time of Writing this Biography.
Question: What is Symfuhny Known for?
Answer: Mason is known mostly for his gaming ability in Battle Royale-style games such as Fortnite, H1Z1, and CoD: Warzone.
Final Thoughts
So, there you have it, a comprehensive guide to Symfuhny, the popular Warzone streamer and professional gamer who has played on more pro teams than some of us have had hot dinners. 
Hopefully, you enjoyed this biography on Mason and learned something new about the content creator. Either way, I hope to see you again soon and wish you luck. Bye!