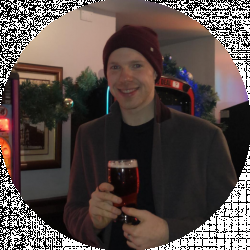 Latest posts by James Gibson
(see all)
In recent years, there has been a monumental shift in the worldwide popularity of E-sports. As with any sport or spectator event, this popularity has brought a massive amount of money, encouraging the younger generation who are already playing a vast amount of video games to specialize and dedicate their time to particular games. 
The content creator we are talking about today, Tfue, is one of these players. Someone who loves the competitive aspect of video games and, therefore, does not shy away from any and all new gaming challenges, becoming a pro in nearly everything he tries. 
However, all of this success and YouTube fame has brought a great deal of controversy to the creator's orbit. A level of controversy that must be discussed in this biography alongside Tfue's more redeemable traits and accomplishments. 
So, with all this being said, why don't we jump into this Tfue bio and see if we can learn something new about the famous content creator who is still grinding out mega performances on various titles today? Before this, however, let's take a look at some quick facts about Tfue:
Tfue Bio Quick Facts
Real Name:

Turner Ellis Tenney

Birthdate:

January 2, 1998

Residence:

Indian Rocks Beach, Florida

Gamer Tag:

Tfue

Height:

6 feet and 1 inch

Nationality:

American

Siblings:

Two brothers and one sister

Children:

N/A

Partner:

Corinna Kopf (Ex)

Games Played:

Fortnite, H1Z1, Call of Duty: Warzone, Minecraft

Social Media:

YouTube: Tfue, Twitch: Tfue, Twitter: @Tfue, Instagram: @turn. 

Net Worth:

$4,000,000
Early Life and Background

The popular content creator and Twitch streamer Tfue, whose real name is Turner Ellis Tenney, was born on January 2, 1998. He was born and raised in Indian Rocks Beach, Florida. This location is coastal and somewhat secluded from the rest of the state, resulting in most residents specializing in water sports such as surfing or skimming. 
Growing up, Turner did just that as his parent disapproved of it and didn't allow their kids to play video games. Therefore, as a young kid, Turner was constantly out of the house and in the water. When his elder brother, Jack Tenney, started his own YouTube channel, JOOGSQUAD PPJT, Turner was only eight years old and featured heavily in his content. 
These videos would show the brothers enjoying their coastal lives, whether they were surfing, swimming, or jumping into lakes from high Floridian cliffs. Sooner or later, however, the video game demon crept its way into the Tenney household, and, much to their parent's chagrin, the brothers became avid gamers almost overnight.
During these mammoth gaming sessions, it soon became clear that the younger brother was the better player, winning every game they through into their console. From there, Tfue started his gaming obsession and never looked back. 
EarlyYouTube Career

After playing video games with his brother for some time, Tfue decided that he wanted more of a challenge as he really enjoyed the competitive aspect of gaming. So, he started deviating toward games like Halo and Destiny. It wasn't long until he decided that, like his brother, he should also set up a YouTube account and upload some of this content.
As it was his favorite game at the time, Tfue started uploading Destiny gameplay videos wherein his skill was evident. Eventually, his channel began growing, garnering roughly 20,000 views per upload; however, it wasn't until the young gamer switched over to the battle royale title, H1Z1, that things really began to take off.
Battle Royale Gamer
With Tfue's innate gaming skill and dedication, it would not be long before he stumbled upon a game where he could completely set himself apart from the rest of the pack. This game eventually made its way into his hands in late 2016, streaming the title on Twitch and uploading highlights to YouTube.
By the time H1Z1's popularity began to wain, the YouTuber jumped ship and moved on to the next popular battle royale game, PUBG. When he made this switch, he had a respectable 70,000 subscribers on YouTube, and while this may not be much in comparison to his current subscriber count of 11 million, it was still big for him, especially considering that his name was known to a lot of the pro-gamer scene at the time. 
FaZe Come Knocking

Eventually, Tfue's gaming prowess and growing fame were enough to make the famous FaZe clan take notice, with the gaming clan eventually inviting the young creator to join their ranks on April 30, 2018. 
From then on, Tfue became a massive superstar, rocketing to over 1 million subscribers within two months of joining FaZe. However, the positive relationship between the organization and Tfue would not stand the test of time as Tfue would eventually file a lawsuit with them over his contract. We will get into this more later on. 
Fortnite
Now that Tfue had joined FaZe and was getting noticed by some of the big dogs in the competitive gaming scene, he was being invited to play with more and more of the elite-level gamers. However, he always failed to reach the upper echelons of these matches. It wasn't until the release of the battle royale version of Fortnite that he became a true, unstoppable force to be reckoned with. 
Immediately after picking up the game, Tfue would state that the title was easy and that compared to other battle royale games, this one was not challenging to him, allowing him to put up insane numbers in nearly every game he played. 
With the start of 2019, Tfue's career would once again skyrocket. He first garnered a monumental amount of subs after it went viral that he set the record for the highest amount of kills in a single game of Fortnite, eliminating 29 people all by himself, a record at the time. In August of that same year, he also set the record for the highest amount of kills without taking any damage in a single game, 22. Both of these records went viral as people were impressed by his skill. This then led one of Tfue's friends and fellow FaZe clan member, FaZe Banks, to introduce the gamer to the God of Fortnite himself, Ninja. After the initial introduction, Ninja invited Tfue to join him on one of his streams to play a game against one another. In this game, Tfue showed his skills off and managed to beat the pro-gamer, leaving Ninja exasperated and impressed. This match would be the final boost Tfue needed to fly into true stardom.
Key Relationships
FaZe Clan
Although their relationship was not on the best of terms, there is no denying that the clan and Tfue profited greatly from their collaboration. Tfue managed to jump from 70,000 subscribers to over 1 million in two months. The clan managed to grow in popularity from being associated with the most famous gamer on the planet for a time, not to mention the money they garnished from Tfue's income and potential winnings.
Even during their extended legal battles, the two parties boosted each other's popularity, appearing in many media outlets worldwide as the first legal battle between an E-sports team and one of their gamers. 
Tfue was especially close to FaZe Banks during his partnership with the organization. The pair would often play together during extended streaming sessions, using their skills to dominate their opposition.
Cloakszy

When Tfue first started playing Fortnite, it was not long before he began looking for competent and like-minded individuals to compete with him in duo matches. Eventually, he came across another streamer named cloakzy. 
When the pair managed to team up, they soon became a force to be reckoned with, winning many Fortnite competitions together, including a $500,000 prize in the biggest ever Fortnite competition only a couple of years after the game's release. 
Of course, as with everything relating to Tfue, the pair went through some controversies for a while. Throughout their joint gaming careers, the pair have had some public spats with one another after some underwhelming Fortnite performances; however, as of late, the pair have seemed to bury the beef, getting back together in April 2022 to win a $100,000 prize in Fortnite's new no-build mode.
Controversies
Gaming and Streaming Issues
H1Z1 Record
As mentioned earlier, Tfue has made quite the name for himself as an expert at battle royale games, setting many records across multiple BR titles. However, in the case of his record-breaking '40 kill solo game (King of the Hill)' video, many fans claim that he cheated to achieve this mammoth tally.
After Tfue posted a video claiming to have killed 40 people in one game, Reddit went crazy with fans and newcomers to the YouTuber alike calling fraud, stating that he had stream snipers set up to intentionally join his game so that he could kill them easily and break the record. However, even though this allegation did gain traction for some time, the likelihood that nearly 40 people would have done this and then never spoken about it is very low. To this day, Tfue's video concerning the kill streak has a very high dislike count.
Banned From Twitch and Fornite
One thing you will learn while being a fan of Tfue, especially during 2019, was that the boy could not stop getting his accounts either banned or hacked; he even achieved both at the same time once. 
His first significant ban on Twitch came on May 17, 2018, and you could say it was justified. As Tfue was streaming Fortnite, he came across a character wearing one of the new Twitch Prime outfits that were rather dark in color. This led the streamer to say a racial slur as he asked, live on air, "Where is the c**n?" Understandably, Twitch and his fanbase disagreed with this language, banning him for 30 days.
It was not long until the streaming service decided to lower this ban to 7 days. Perhaps it was because Tfue, in the middle of his ban, made an apology for his actions and appeared to be genuinely remorseful.
However, this remorseful attitude may have just been a great act because, on September 3, 2019, Turner was again caught using a racial slur on stream. While playing Minecraft, the creator decided it would be perfectly okay to shout, "Y'all motherf***ers killed that n***a." This outburst was clipped and heavily circulated throughout the Twitch community, with many of his fans waiting entirely for the streamer's eventual ban from the platform for this blatant display of hate speech. However, this band never occurred and the streamer never actually addressed the incident publicly, instead opting for time to help sweep it under the rug.
If you were a true Tfue fan, the months of May and June of 2018 were not easy on you as the creator was subsequently banned from Fortnite by its studio, Epic Games, the following months. According to Epic Games, the streamer was caught on Twitter trying to buy and sell for-profit accounts with rare or exclusive skins, exchanging said account for real money. Tfue denied this but did lose his account, including any skins or cosmetics he may have had himself. However, he didn't stay away from the game for long as he soon created a new account named 'Not Tfue' a few days later. 
Legal Issues
As of May 20, 2019, Tfue decided that his relationship and involvement with the FaZe organization were no longer serving him and hampering his future career options. According to Turner, he started legal proceedings, intending to sue his now former organization to be released from a contract he signed at the beginning of their partnership. 
Turner seemed to have some legal footing here as California law dictates that no contract can limit a person's ability to pursue future career opportunities. Tfue also stated that the clan and its members acted illegally during his contract period, encouraging those under 21 years old to consume alcohol and illegally gamble. The creator also claimed that the organization took more than their agreed-upon percentage from all of his paid sponsorships and tour earnings. 
Of course, this was only one side of the story. Soon after the story broke, another FaZe clan member, FaZe Banks (Ricky), published a statement on Twitter refuting all of Turner's claims. In this statement, he denied any allegation of illegal activity and rejected the idea that the clan took more money than was agreed upon by Turner. Finally, he implied that Turner was recruited to the clan as a small creator, only coming to fame with the help of FaZe, and, therefore, he owes a great deal of his success to them.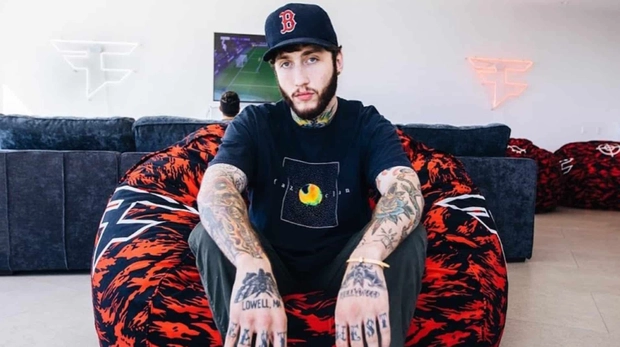 Due to these disagreements about the nature of Tfue's contract and the massive amount of social media attention the case received, FaZe decided to counter-sue Tfue in August 2019. This suit claimed that Tfue had disparaged the clan's name and that Turner had leaked sensitive and private data to the public. 
In the end, the two parties reached an out-of-court settlement, resulting in the termination of all legal proceedings and the termination of Tfue's contract in August 2022.
Tfue's YouTube Videos
Reacting to New Minecraft WORLD RECORD (11:10)
In this video, Tfue watches, along with his fans on stream, a video of another Minecraft player speedrunning the game in world record time. This video is a highlight from Turner's Twitch and is, therefore, a lot less high-energy than his usual videos; however, he does a great job in commenting on the video, talking about how he would have approached the challenge differently.
The video culminates in Tfue's reaction to this gamer's insane Minecraft skills, with Turner remarking on just how talented the gamer is and how impressive his run was.
52 KILLS in Fortnite Trios New World Record
In this video, Tfue jumps back into his regular Fortnite content and displays some of his pro-gaming talents by completing a game of Fortnite with 3 of his friends with a record-breaking 52 kills between them.
This video is insane, as it shows just talented Turner and his friends are at Fortnite, showing the difference in skill and reaction times between professionals and ordinary gamers. The amazing thing about this video is the level of skill and coordination that the team shows, throwing out calls and signals to one another at an amazing pace. The video ends with Turner earning 20 kills, calling their new record 'easy.'
Tfue Gaming Setup
Tfue's Monitor: Alienware 360Hz Gaming Monitor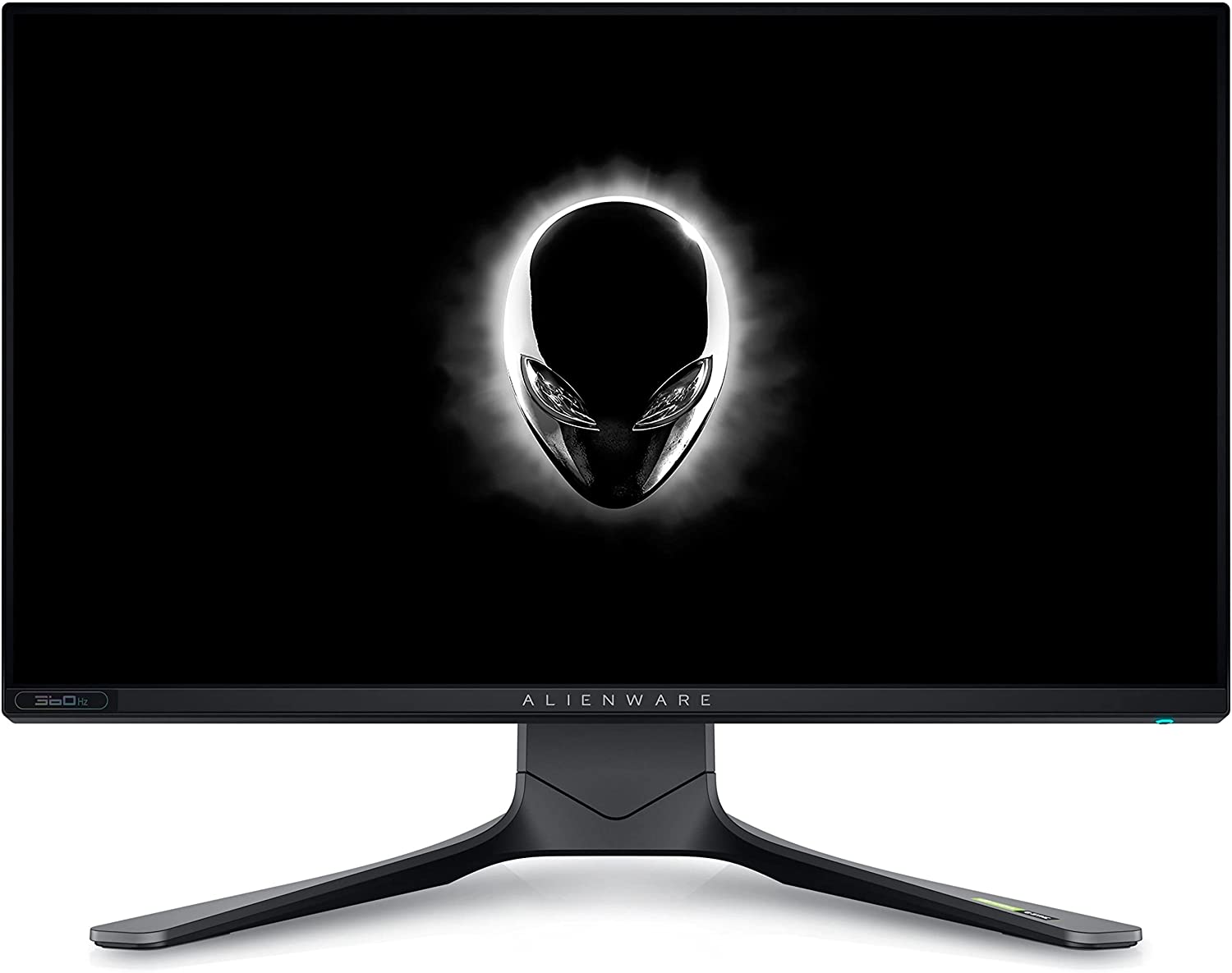 All gamers know the Alienware brand and just how high-end their equipment is. This is probably why someone as serious about gaming as Turner is has chosen the Alienware Gaming Monitor for his setup.
This monitor has an expectedly beautiful Alienware design and a 24.5-inch screen capable of producing native FHD 1080p resolution. This resolution, combined with the 360Hz capability of the monitor, ensures the best pixel-per-inch ratio of any high-range monitor today. If the 360Hz refresh rate wasn't enough, this monitor also features a 1ms GtG response time, ensuring that motion blur is eliminated and fast-moving visuals are crystal clear every time.
Tfue's Headset: Sennheiser HD 800 S
From this headset alone, you can tell that Tfue does not mess around regarding in-game audio quality. These headphones currently come in at a whopping $1,800 and are top of the range in every regard.
The big selling point of these headphones is the drivers. The 56mm ring radiator transducers are not only top of the range; they are the largest ever drivers fitted to a set of dynamic headphones, ensuring that the user can experience a sound like no other regardless of frequency or pitch. Due to these impressive drivers, the ear cups of the headphones have been specially designed to funnel audio into the ear canal at a slight angle, resulting in an impressively natural and spatial listening experience while also ensuring that the user is comfortable through long wearing sessions.
Tfue's Camera: Sony Alpha 6600 Premium E-mount APS-C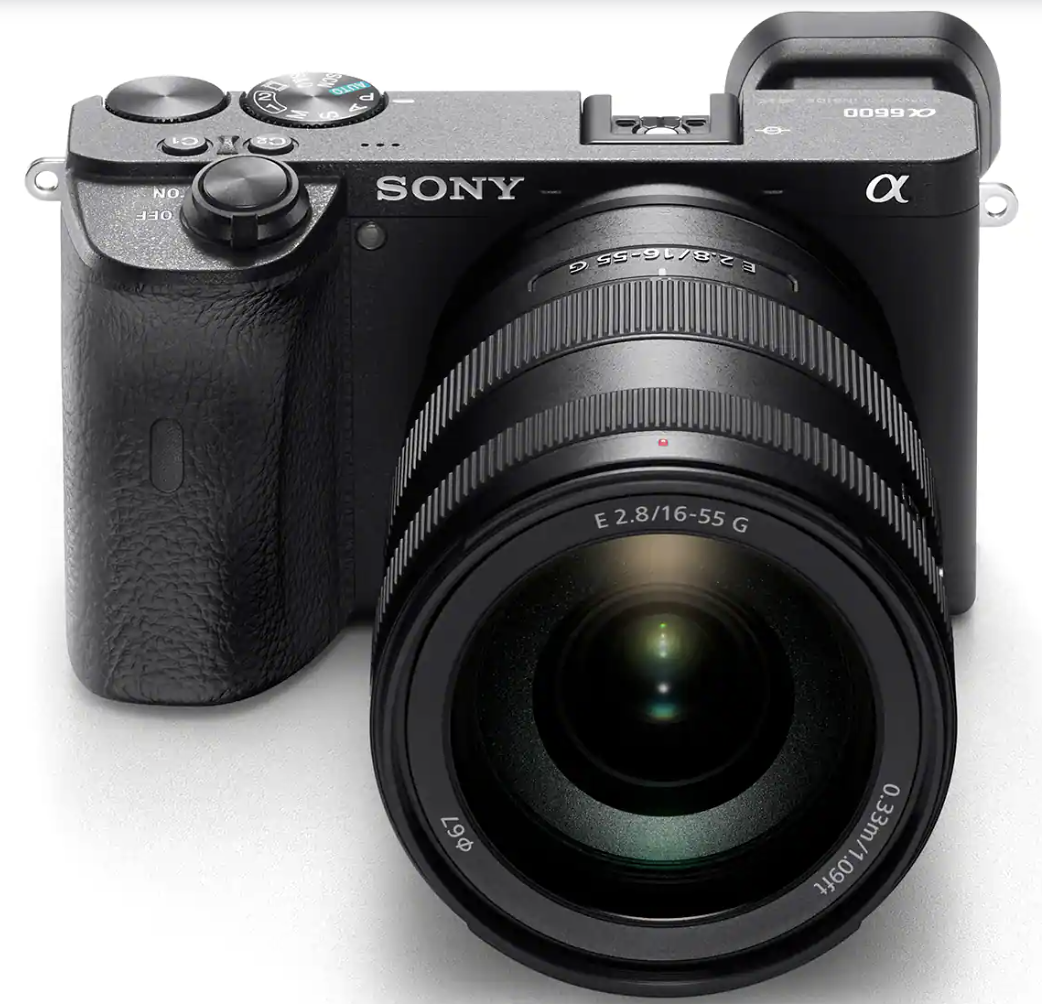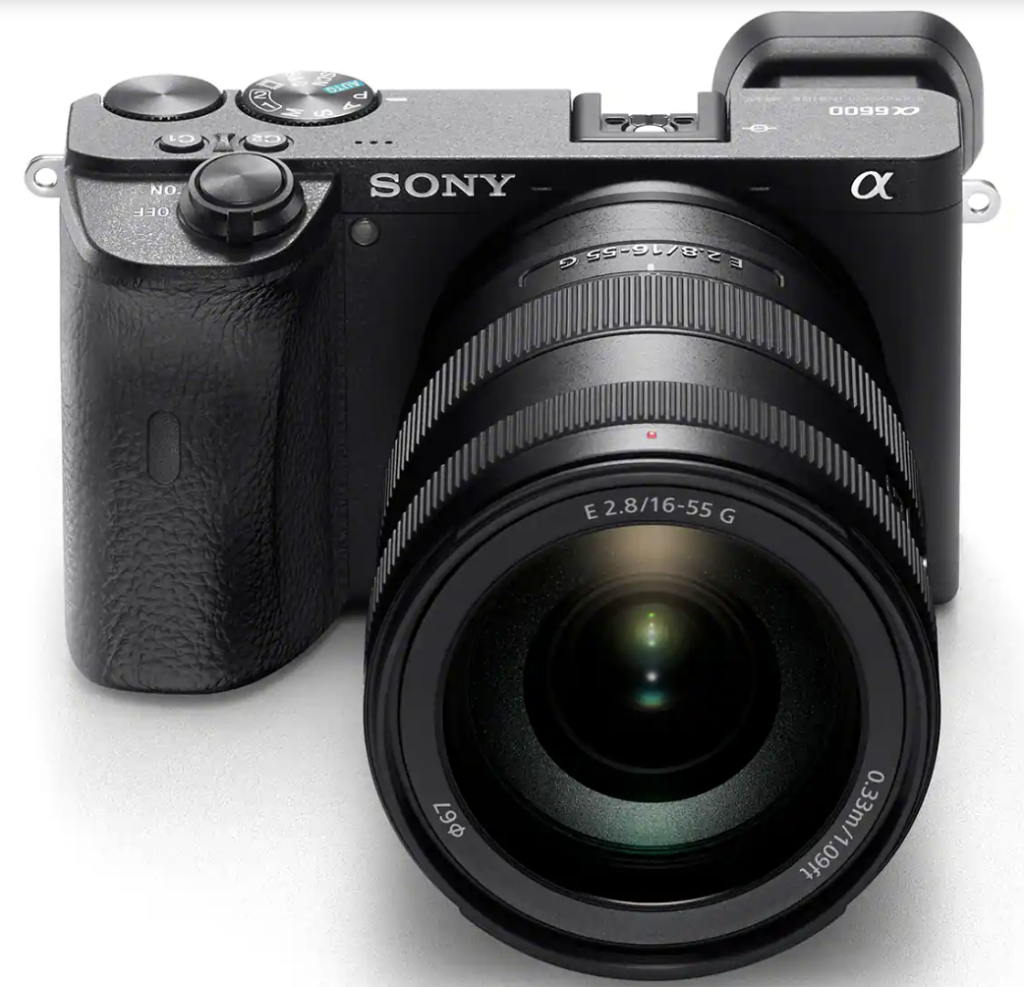 When you look up this camera and find Sony's store page, the tag line for this camera is, "Power in your hand." This is the best descriptor for this tiny camera, as the amount of power and ability they have managed to back into this minimalist camera is insane.
This camera can capture full 4K HDR video while running top-of-the-range image stabilization software and incredible auto-focus capabilities. As Tfue is mainly a streamer these days, this camera is perfect, able to perform to a high level for an incredibly long time on a single charge.
Tfue Net Worth

As with all successful YouTubers, streamers, and E-sports athletes, their exact income is hard to estimate. After all, not many of these individuals like to talk about their earnings, never mind disclosing how they reinvest said earnings. 
However, some clever individuals have calculated the earnings of other YouTubers and streamers over the years using known figures such as average monthly viewership, YouTube ad revenue, and Twitch subscription rates. We can take a rough stab at Tfue's potential net worth with all these figures in mind.
When we combine all his known revenue streams and calculate Tfue's net worth, we are left with a figure in the region of $4 million. This figure, however, could be a vast understatement as, during his legal battle with FaZe, the organization's lawyers claimed that the streamer earned over $20 million from streaming alone up until late 2019. Tfue denied this claim; even if it was true, earnings do not necessarily correlate with net worth.
Of course, as a professional gamer, Tfue has also earned large amounts of money from gaming competitions over the years, regularly earning six-figure sums from Fortnite competitions. The highest single prize pot the creator has won is $510,000; however, he had to split this figure with his teammate cloakzy.
Frequently Asked Questions – Tfue Bio
Question: Why did Tfue sue FaZe?
Answer: Tfue decided to sue FaZe because he thought the organization was hampering his future career opportunities, resulting in lost revenue and potential sponsorship deals. This practice is illegal in California.
Question: Who is Tfue's brother?
Answer: Tfue's older brother was the first Tenney sibling to set up a YouTube channel at 12. This channel, founded by Jack Tenney, is called JOOGSQUAD PPJT and currently has over 5 million subscribers.
Question: How much is Tfue worth?
Answer:  By combining all of his income streams, estimates place Tfue's net worth at around $4 million.
Recommended Reads: