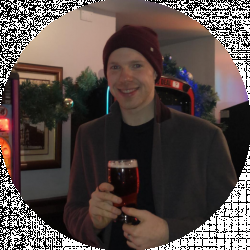 Latest posts by James Gibson
(see all)
Back in the early days of YouTube, when the concept of making a decent living off the site was becoming more and more accepted, my classmates and I all became enraptured with the idea of someday becoming a YouTube content creator. We all desperately wanted to play video games all day and somehow get paid for it; after all, who wouldn't at that age. 
Some of my friends even took the plunge and decided to create their own channels, uploading a couple of basic and slightly embarrassing videos before they called it quits. The subject of today's article was, like my classmates and me, the perfect age to be caught up in all of this back in the glory days of YouTube, 2008. 
Wilbur Soot, the now world-famous YouTube and streaming personality, began his first channel in 2008 and continued to run through iterations and niches until he eventually found popularity. 
He currently uploads regularly on YouTube and streams on Twitch. He is most well known for his Minecraft gameplay videos but has also been known to dabble in other mediums as well. 
So, now that I've teased you with some details about Wilbur, why don't we dive a little deeper into the bio of this internet celebrity? Let's go!
Wilbur Soot Bio – Quick Facts
Real Name:

Will Gold

Birthday: September 14

, 1996

Gamer Tag:

Wilbur Soot

Height:

6 feet, 4 inches

Nationality:

English

Siblings:

N/A

Games Played:

Minecraft, Among Us

Net Worth:

$1,500,00

Social Media:

Instagram: @wilbursoot, Youtube: Wilbur Soot, Twitter: @WilburSoot, Twitch: WilburSoot
Life Before YouTube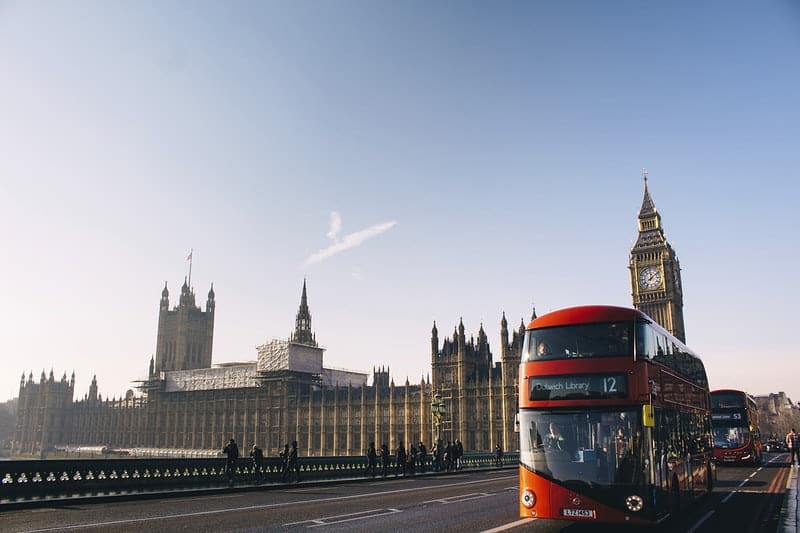 Born on September 14, 1996, Will Gold, now known as Wilbur Soot, grew up in England. He was born in Suffolk; however, he spent most of his early life in Brighton, where he attended Suxxes Downs College in his later years. 
Young Will could be described as outgoing and a little mischievous, getting up to anything he and his friends found funny, despite what his teachers may have been telling him to do. While he was never outright bad, he did skirt the line between good and troublesome for most of his early teens. 
This penchant for creating his own fun and messing around with his friends made him a highly extroverted young man, always on the go and willing to participate in many cool and interesting outdoor activities, even earning his hang gliding license at one stage.
Channel After Channel
Look into Will for any brief period of time. You can see that creating and editing videos has been a passion for the YouTuber for a very long time, culminating in his earning a bachelor's degree in editing and post-production from an esteemed university. 
Settings66
However, before he was even out of high school, Will was obsessed with video creation, starting his first channel with a friend named Ben in 2008. This channel would be called settings66 and mostly involved the pair creating funny skits and other comedy videos for their own amusement. Some of these videos are still live on the platform today; however, Will has stated many times that if he still had access to the channel (forgetting the sign-in details years ago), said videos would have been deleted long ago due to the embarrassment he feels over them.
Minecraft and Donuts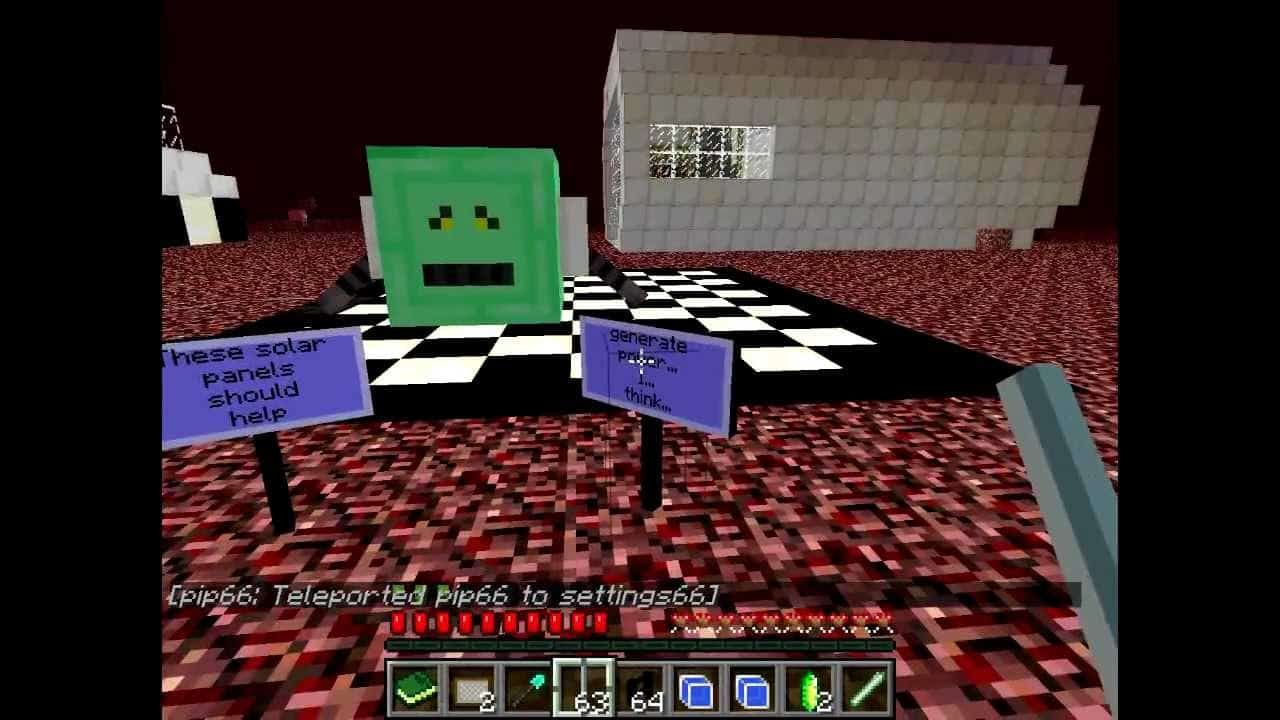 This channel would last only a short while before the two grew bored of the project and abandoned it. During the years that followed, one would imagine that Will continued his interest in YouTube and content creation; however, he did not make another channel until 2011. This new pursuit, created with a friend named Sophie, would be a Minecraft gaming channel. At the time, Minecraft was just hitting a second wave of popularity after the initial launch of the alpha and beta versions of the title. Will and Sophie hit this wave perfectly, joining the thousands of other Minecraft gaming channels that started around this same time. 
Once again, this channel did not stand the test of time, being abandoned by the pair after nearly two years due to undisclosed reasons. However, it must be said that during these two years, the pair built up a pretty respectable and loyal fanbase, receiving nearly ten thousand views per upload.
AlittleBritofWill
After taking a few months off from YouTube, Will returned to the platform with his first solo channel. This time, Will focused on producing and creating short films, displaying his skill and flair for editing and writing. 
On this channel, Will would also upload some of his original music, a sign for what would come in later years. However, this channel went the same way as his previous attempts to make it on YouTube, ending around 2017 after he had uploaded over twenty videos. Today, however, only five of these videos are viewable, the rest being restricted.
SootHouse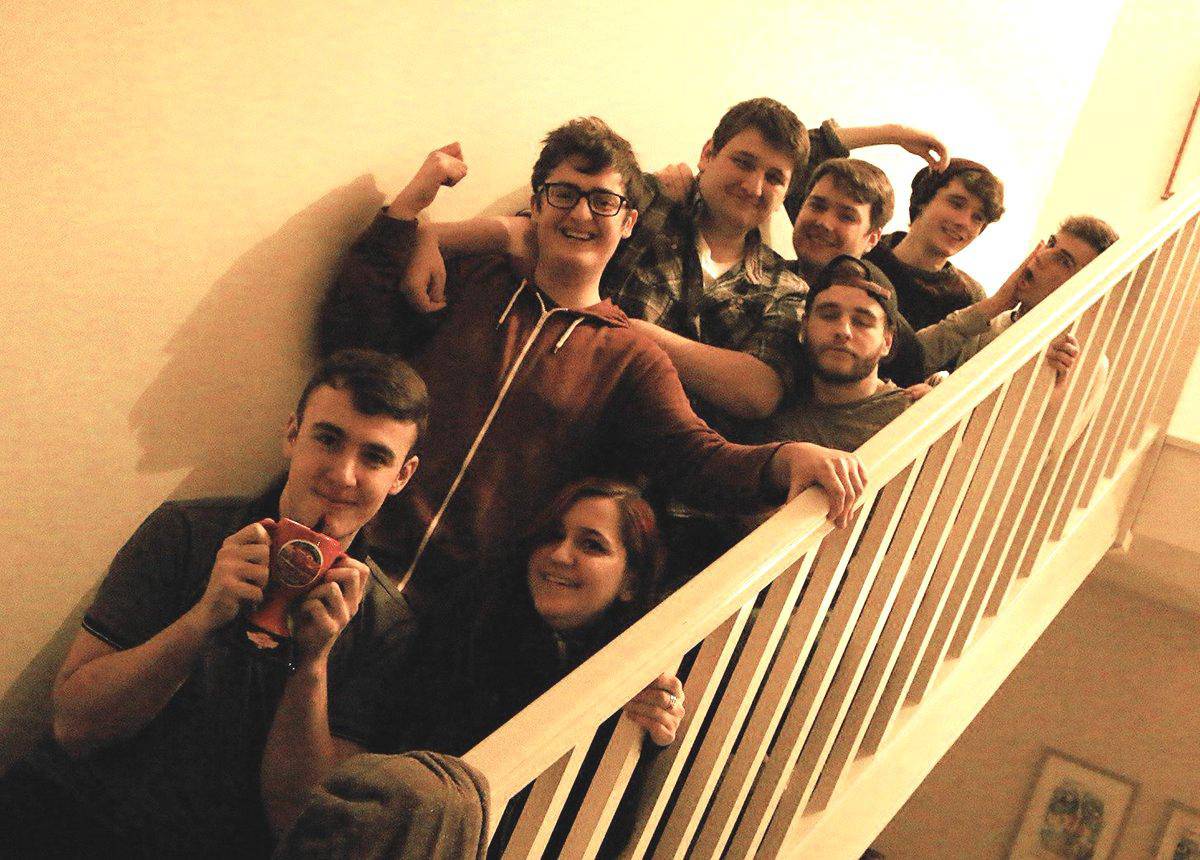 After this first venture into solo content creation, Will decided that he wanted to team up with some like-minded individuals again. So, in 2017, the group channel, SootHouse was created. 
Even though this channel had eight members, it was Will who was the driving force behind their content, serving as the channel's main editor and director as well as writing a vast majority of any scrips. The other members of the channel, Charlie (Charlie Does Stuff), David (Bayvid), George, Dan, Jack, Matt, and Rhianna (amaRhana), would rise to popularity alongside Will in the years that followed. 
SootHouse became very successful over the few years it ran, generating 1.5 million subscribers. This channel mostly produced 'Reading Reddit' style content that was a first for the platform and, therefore, generated a lot of interest, establishing an entire genre of videos that is still popular today. Throughout this period, Will took the chance to learn guitar, a pursuit he always liked the idea of. He quickly picked up some skills, practicing up to ten hours a day to progress quickly. Once his skills grew to a respectable level, he began the Wilbur Music channel, an outlet he still posts too infrequently today. 
Throughout this success, however, came arguments and increasing levels of tensions within the group, forcing a disbanding of the channel in early 2019. The exact reason for the group's split is yet to be revealed; however, many fans still hold onto the idea of a possible reunion sometime in the future.
WilburSoot
Having taken a break for a couple of months after the split of his former channel, Will decided to come back to the YouTube scene as a solo creator. This time, it seems, Will hit the ground running, racking up massive view counts from the start of his channel.
On this channel, Will decided to go back to his routes and start playing Minecraft again, creating content similar to what was popular back in 2019. These videos focused on Will as he participated in various Minecraft challenges such as Skyblock. Eventually, he grew popular enough in the Minecraft ecosystem that he became friends with other popular Minecraft content creators such as TommyInnit and Dream. These friendships and collaborations only increased his popularity.
YouTube Friends and Key Relationships
People have long ago worked out the secret to quick success on platforms such as Twitch and YouTube. Simply make friends with people who are already successful in the space and allow their viewers to become acquainted with you via collaborations. Hopefully, they will like what they see and subscribe to you as well.
While I'm sure this was not the reason behind Will's friendships with people such as TommyInnit and Dream, it certainly didn't hurt his subscriber count. 
DreamSMP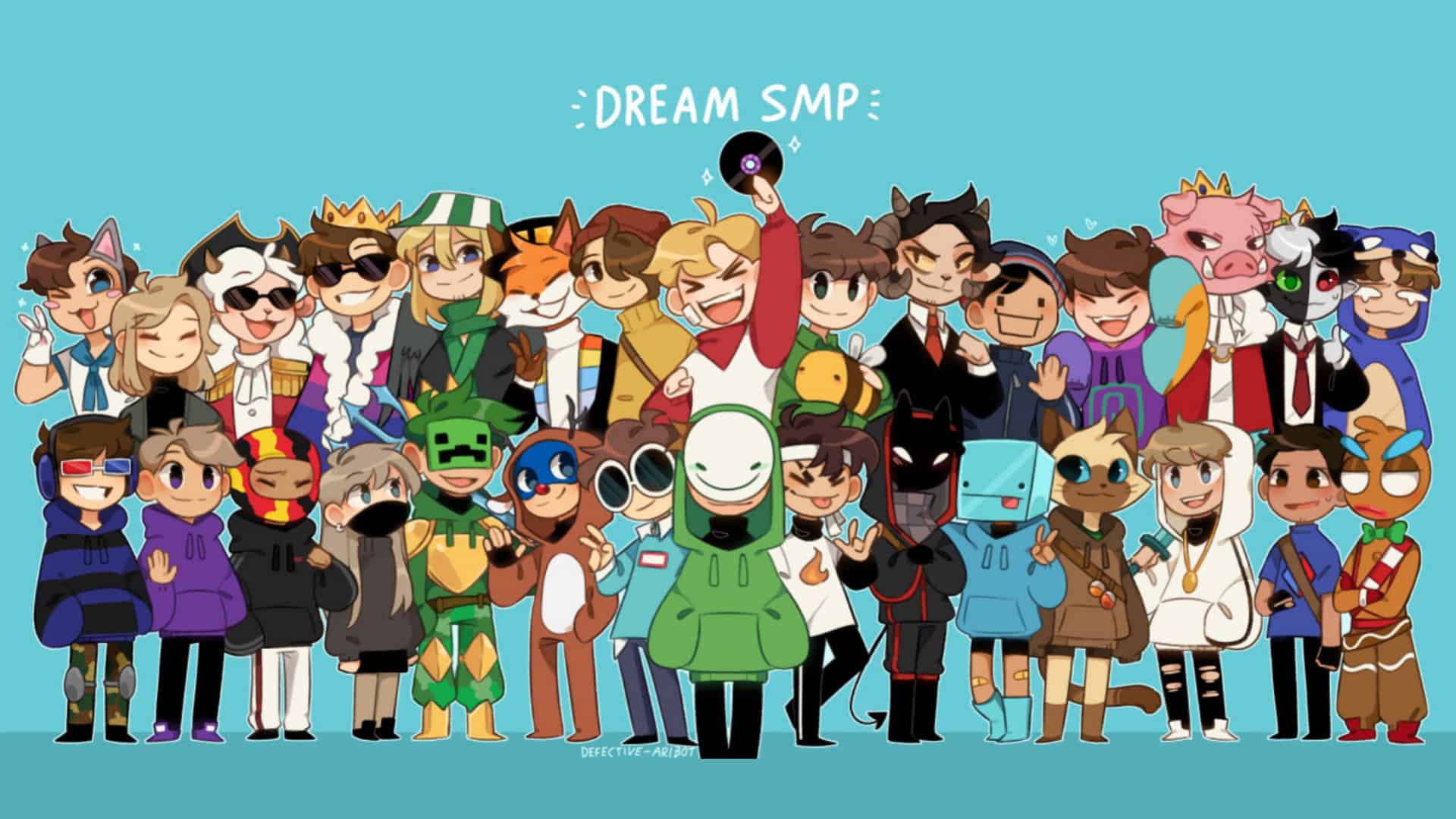 One of the best places for any Minecraft YouTuber to find themselves is on the DreamSMP server. This server, created by Dream and GeorgeNotFound, is a roleplaying server that is strictly invite-only, allowing various YouTube and Twitch personalities to play Minecraft with their friends and make some cool content along the way. 
Will has gained notoriety not only by playing on this server but also by making new friends and getting the chance to fully invest himself into a different persona every time he joins the server, disappearing into the role play.
JackSucksAtLife

Before gaining the massive amount of success that he has in recent years, Will desperately wanted to prove himself to the YouTube community with respect to his editing skills. He really wanted to edit the videos of a popular YouTuber. So, with little fear of rejection, he put out a message to fellow U.K based content creator, JackSucksAtLife, and asked him if he could edit one of his videos. 
Miraculously, the popular figure agreed, even submitting the video under the title "Wilbur Edited this Video." This video brought a great amount of attention to Will from Jack's fans and formed a bond between the pair, allowing them to create videos and bounce ideas off one another for years to come.
TommyInnit and Dream

After Will became vaguely successful within the Minecraft YouTube ecosystem, he became friends with others in that circle. Most notably, he made friends with TommyInnit, a fellow U.K based YouTuber who would subsequently introduce him to the big dog of the Minecraft community, Dream.
After these introductions were made, it was only a matter of time until Will was part of the regular DreamSMP group, allowing him to meet other content creators such as Sapnpa, Tubbo, Punz, and Eret. 
Music Career

As mentioned, Will has a passion for music, continuing to pursue it through the years. Most of his music in the year between 2017 and 2020 came in the form of parody videos that were very well received, reaching massive view counts in the tens of millions.
However, his more serious musical pursuits have also been posted on both Spotify and his Wilbur Music channel. His first single, "The 'Nice Guy' Ballad," was released in January of 2018. However, Will didn't chart in the U.K until the release of his sixth single, "Your New Boyfriend," which came out in December of 2020. This single reached a height of 65 in the charts. 
After this initial success, Will formed the indie rock band Lovejoy, in 2021. In this band, Will serves as both the singer and lead guitarist for the band. But he also has a hand in writing all of their songs alongside Joe Goldsmith. 
Twitch
While playing and streaming his gaming content on Twitch, Will has gained an impressive 4.5 million followers, which continues to increase with every stream.
While he mainly streams Minecraft content, he is also known for his 'Let's Talk' streams, where he simply sets up the camera and interacts with his fans and friends in the chatbox. His Minecraft streams, however, are by far his most popular as he engages with the DreamSMP server, driving thousands of concurrent viewers to his page to check out the day's events from his perspective with his unique brand of commentary over the top. 
Wilbur Soot Videos
We Banished a Spirit from an Evil Doll Live on Stream
As with many of Wilbur's videos, this upload is an edited-down version of one of his Twitch streams. He does this often to ensure his fans who couldn't tune into his live stream don't feel left out.
In this video, Wilbur, TommyInnit, and their friend try and banish the evil entity that apparently inhabits a rather creepy doll that the group has somehow got their hands on. This video is satirical and features the friends playing along with each other, pretending to be scared for comedic effect. 
While the video turned out great, and the soul was, apparently, extracted by the end of the stream, the mere image of the doll will still haunt me for some time.
DreamSMP, but we all have Mutant Superpowers
This video sees Wilbur returning to Minecraft. It starts as a typical day on the DreamSMP server, but Wilbur learns that it has been modded by Dream and GeorgeNotFound to inject some lighthearted fun. Each player must choose a class before joining the server, and these classes range from Phantom to Blazeborn.
Throughout the video, we see the SMP members starting from scratch and trying to use their new and unique abilities to both help and hinder each other. In the end, though, Wilbur's description of the video might speak to the spirit of the video better than I ever could; "Tommy is a chicken; mock him for it."
We Made Ghost Hunting 1000% Funnier.
In an odd turn for the Minecraft streamer, this video features Wilbur playing a different game in Phasmophobia. In this game and video, Wilbur and his friends attempt to use several ghost detection devices to locate, identify, and banish a pesky killer ghost. However, all is not that simple as Wilbur ensures to make his friends laugh throughout by embarrassing the ghost in his typical way, calling it all sorts of names throughout his hunt. 
Outside of ghost hunting, the video features a fantastic amount of zoom-in edits to show the funny faces of the player characters his friends are currently controlling.
Wilbur Soot Merchendise
Soot College Sweatshirt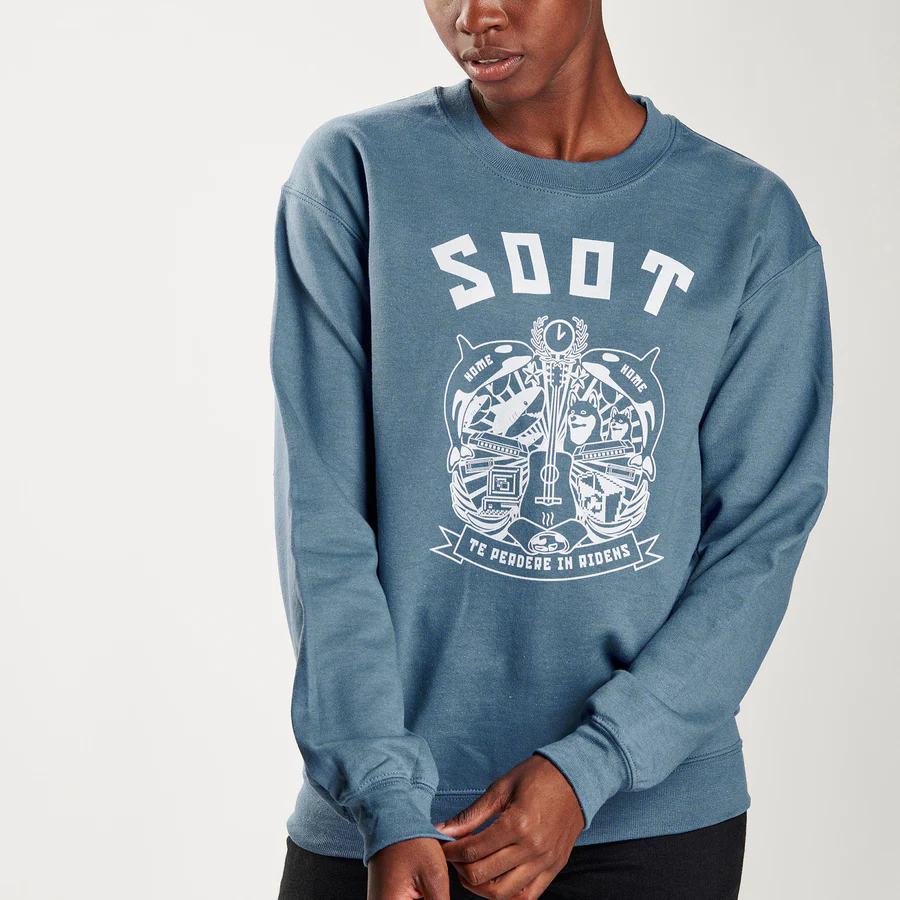 This unique sweatshirt is designed for all true Wilbur Soot fans out there and is emblazoned with the Soot name and a lot of other in-jokes from his community. This jumper will certainly have everyone asking questions.
This item comes in a variety of colors and sizes, ranging from S to 3XL.
Soot Windows Whale Beanie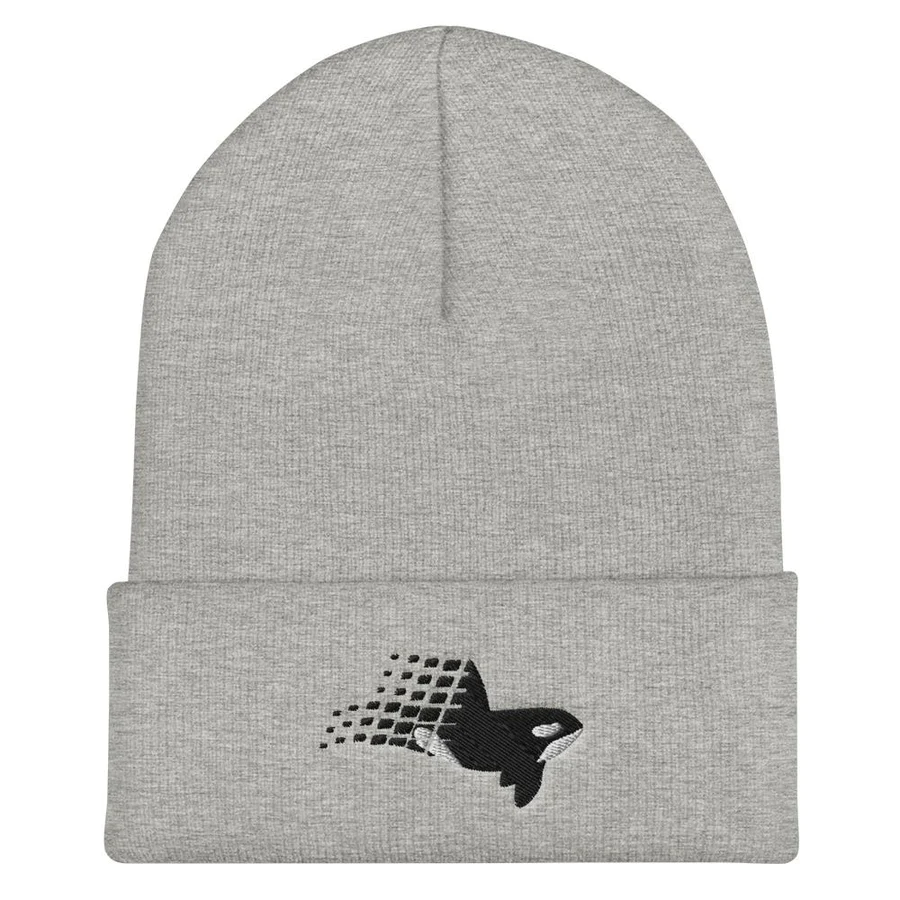 In keeping with the Soot whale line of merchandise, this beanie blends the typical Wilbur dolphin logo with the fade effect windows logo to create a unique logo for this beanie. The beanie is made of 100% turbo acrylic fabric, and measures 12 inches in length, coming in a one size fits all shape.
Wilbur Soot Stripe T-Shirt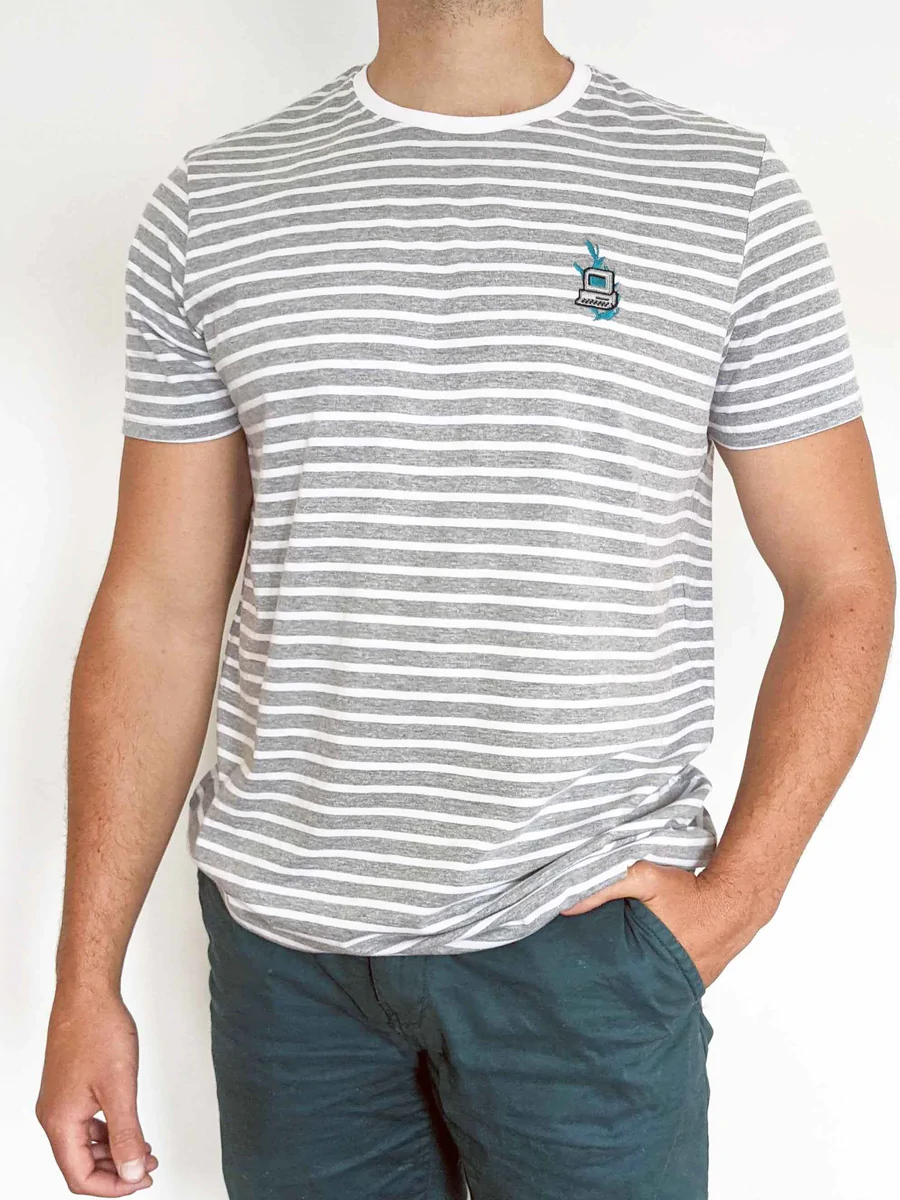 This unique-looking t-shirt features horizontal stripes that perfectly set off the grey and white pattern. Similar to the windows logo found on Will's beanies, this t-shirt sports an embroidered computer detail on the top left of the chest. 
This t-shirt comes in various sizes, ranging from S to 2XL, and is made to a unisex fit with a crew neckline. 
Wilbur Soot Gift Card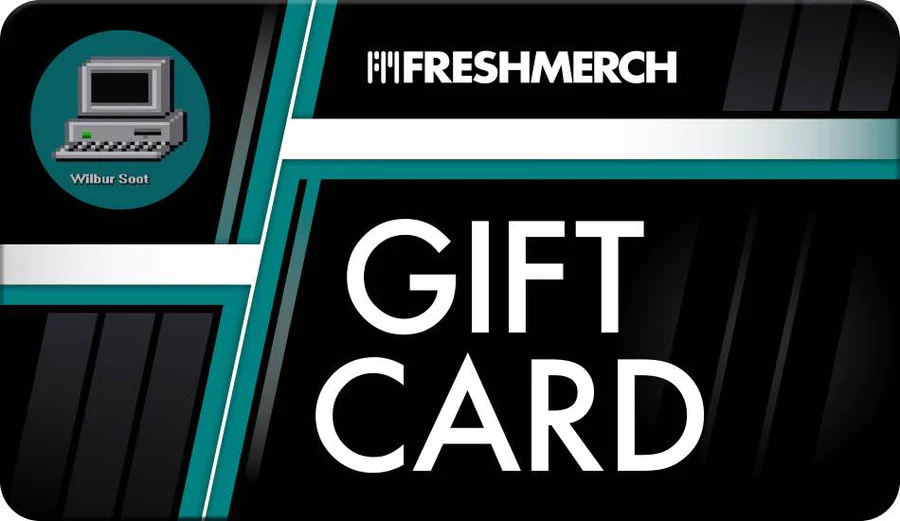 Not everyone has the same style or tastes when it comes to clothes, especially when you don't know the person's size. Therefore, if you have already decided that a piece of Wilbur Soot merch is the perfect present for a friend or loved one, this gift card is perfect as it shows you really know them while giving them the flexibility of choice. 
The card can be purchased with several different amounts of credit pre-loaded, ranging from $10 to $100. 
Wilbur Soot Net Worth
As with successful content creators these days, Will has diversified his portfolio since he found stardom, ensuring that his income is not entirely dependent on the YouTube algorithm. All of these streams make his total net worth a little bit hard to calculate; however, based on published YouTube statistics and estimated merchandise sales, we can roughly place Wilbur's net worth at around $1,500,000. 
This figure comes from an estimated YouTube earning of $30,000 per month, as he averages 10 million views in this time period. Outside of his YouTube earnings, we also have to consider revenue from his music, which would be paid in relation to the number of monthly streams and downloads of his tracks. Wilbur also runs an incredibly successful twitch channel that generates revenue via subscription fees and donations. 
Wilbur Soot's Gaming Setup
Wilbur's Camera: Logitech C922 Pro Stream Webcam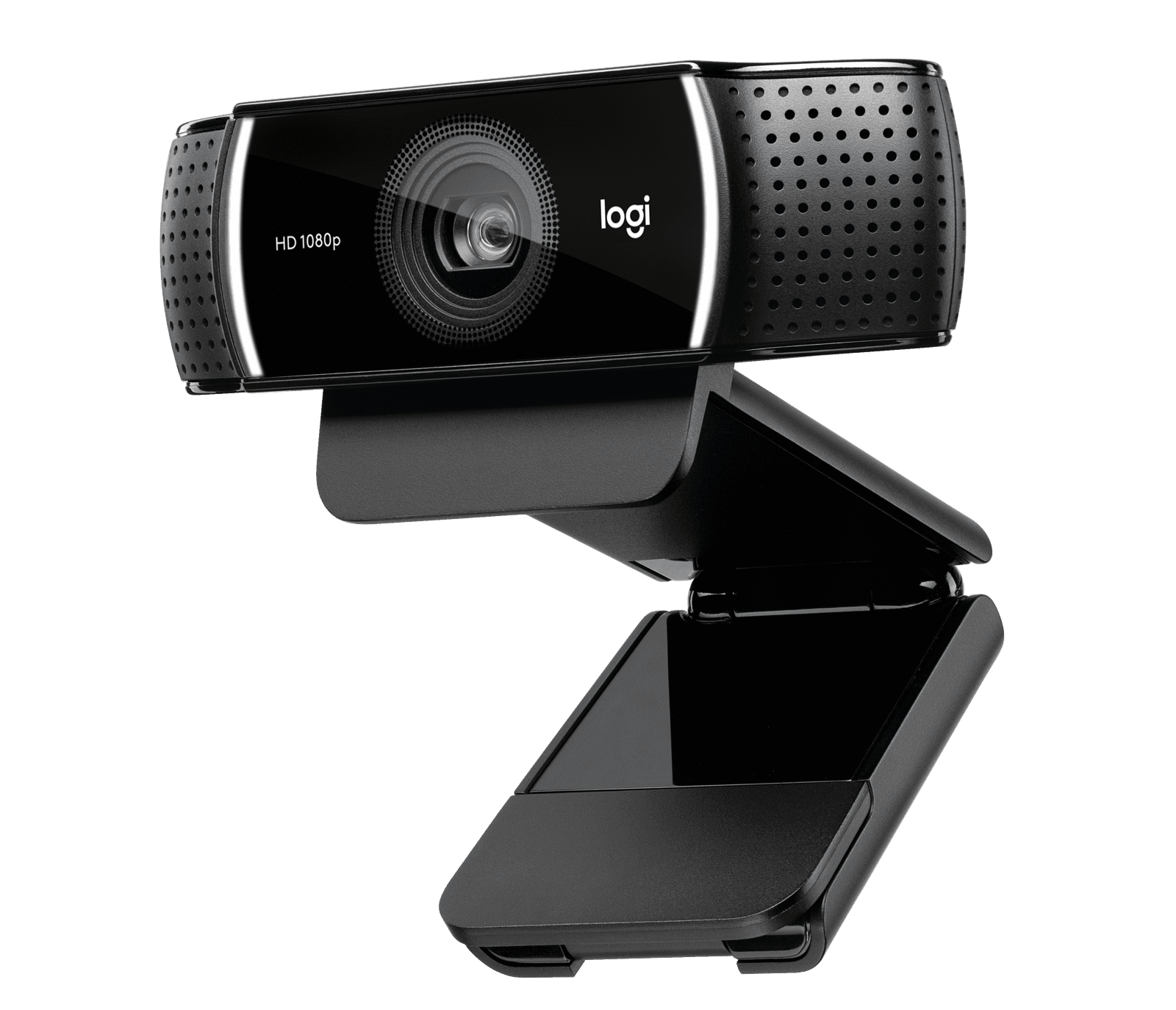 This impressive piece of kit is also used by streamers such as TommyInnit, Zerkaa, and Pokimane for its impressive streaming quality. Not only is this camera designed and optimized for streaming, capable of full HD 1080p videos at 30fps, but Logitech also promise that their camera will not suffer from the common autofocus issues that befall their competitors. 
Also, this camera features a 78-degree field of view, ensuring that everything the streamer wants to include in their shot can easily fit in. This camera also has an impressive light correction function, ensuring that your video is always as crisp as possible, regardless of lighting conditions. 
Wilbur's Lighting: Neewer 160 LED Video Light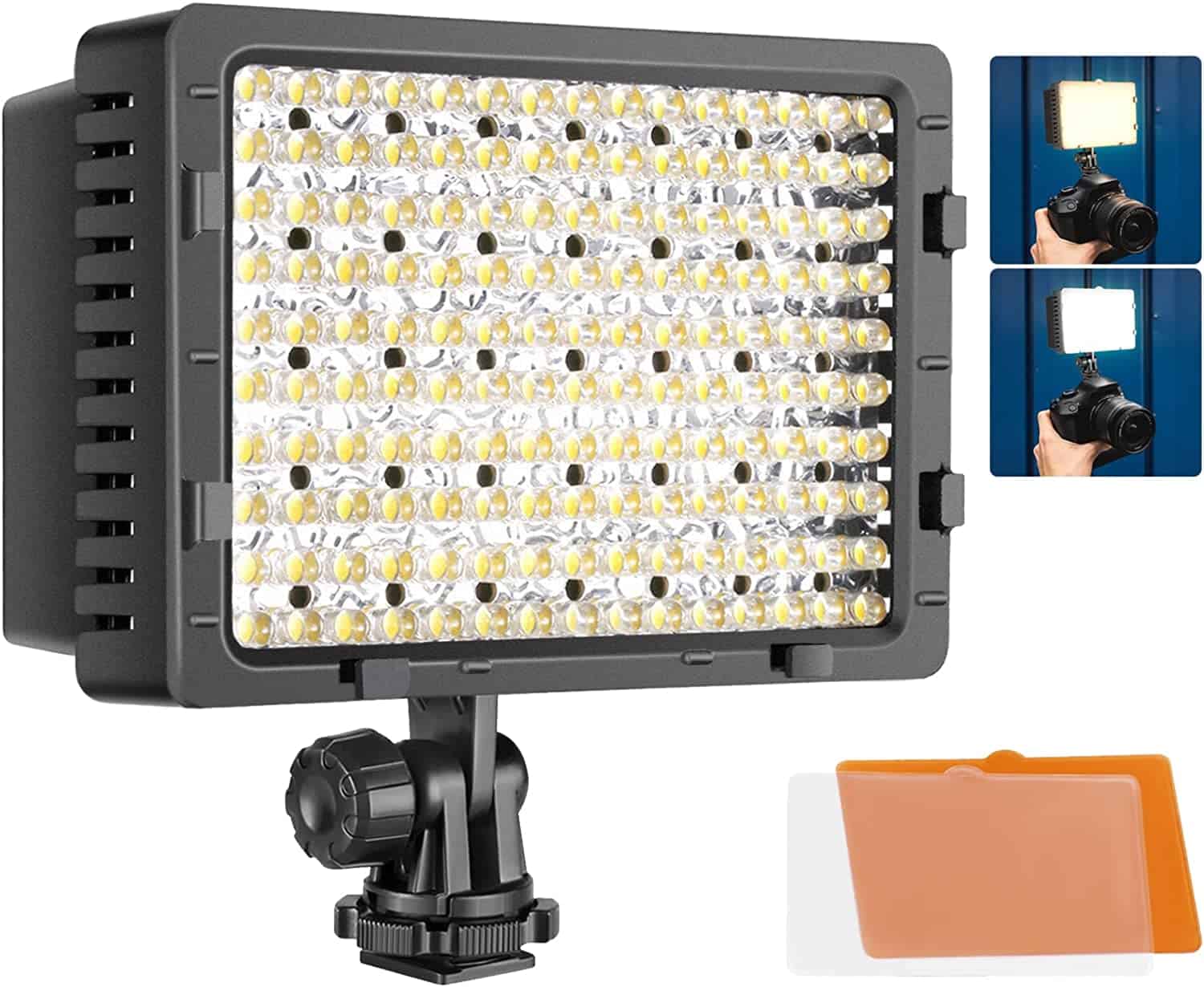 This lighting rig which Explore With Josh also uses ensures that your camera's field of view is optimally lit and perfect for streaming and video recording. This lighting rig features 160 individual LED lights to ensure optimal illumination and light diffusion, ensuring that the light appears as natural as possible.
This item also comes with two filters, allowing creators like Wilbur to modify their lighting when they wish. These filters allow for a spotlight and a diffuse effect, reducing the color temperature to 3200K. A dimmer switch-like button allows the user to increase or decrease the brightness according to their needs.
Another great thing about this piece of equipment is its battery life. Not only is this item not likely to cut out on you during your gaming session, but it will also likely save you a lot of time and energy, being compatible with most of the leading battery brands. 
Wilbur's microphone: Rode NT1KIT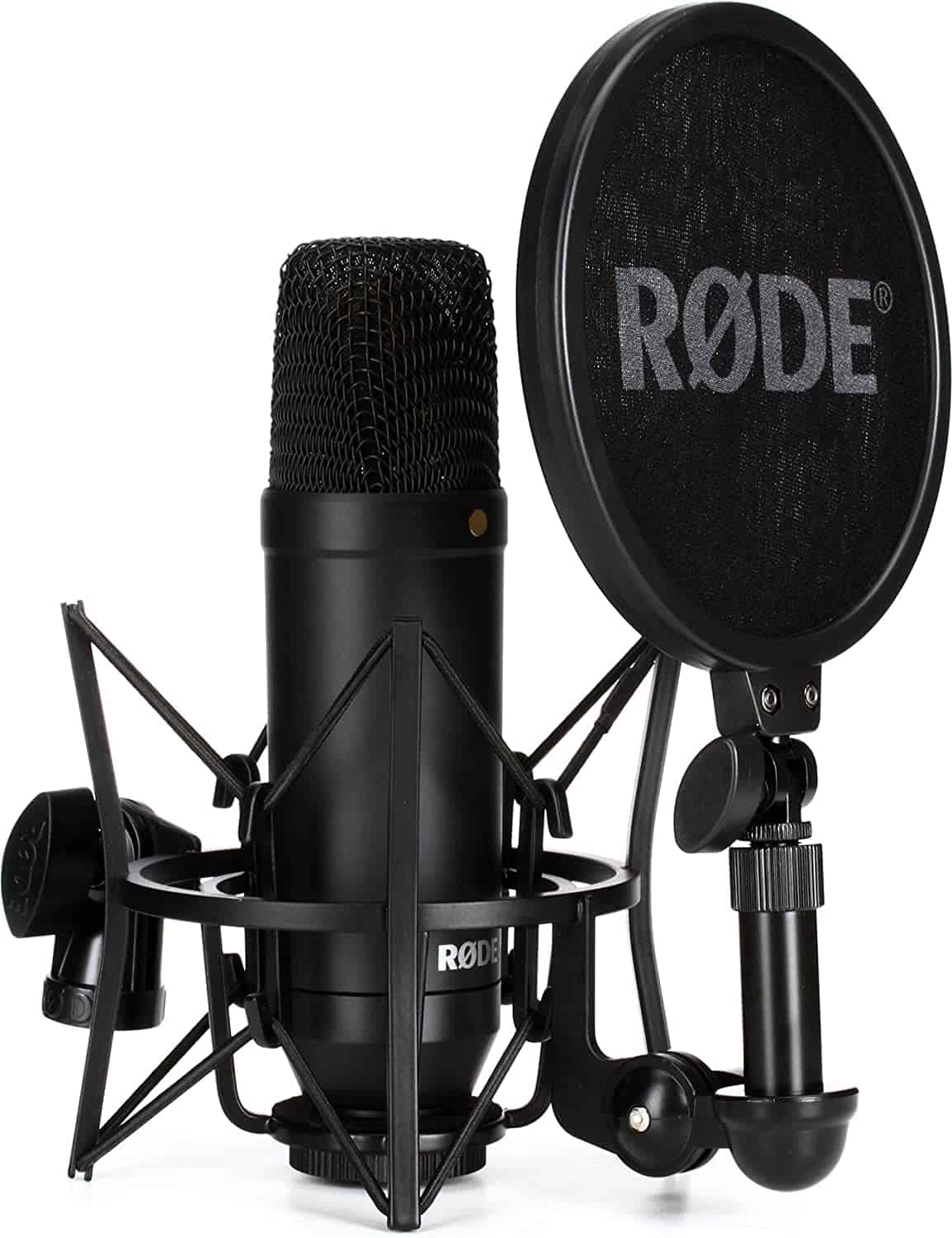 It seems that any streamer worth their salt nowadays has switched from the old Blue Yeti microphones in favor of the Rode branded devices. After all, someone at the top of their game should probably use the best microphone in the business.
This microphone features an extremely low noise frame, ensuring any mic movement throughout recording or streaming will not permeate the audio. The mic also ships with a large diaphragm and shock mount pop screen to ensure that the best audio quality is captured, void of distractions.
Frequently Asked Questions
Question: What disease does Wilbur Soot have?
Answer: Wilbur Soot has suffered from asthma his entire life, and he also deals with hypochondria. He talks about these issues in his music, especially the ones featured in his EP Your City Gave Me Asthma.
Question: What is Wilbur Soots's real name?
Answer: Wilbur Soot is actually called Will Gold.
Question: What happened to the SootHouse channel?
Answer: In July of 2019, the SootHouse members announced that the group and, therefore, the channel were going on an indefinite hiatus. This came about after countless feuds and issues within the group. However, we do not know the exact reason behind these arguments.
Final Thoughts
So, there you have it, all you need to know about one of the most popular content creators and streamers within the Minecraft community. Not only is Wilbur part of a thriving and vibrant community of gamers, but he is also incredibly talented in numerous fields outside of YouTube, especially music.
I hope you enjoyed reading this biography and perhaps learned something new about Wilbur Soot; I know I had a good time watching his videos. Either way, good luck, and I hope to see you again soon.
Recommended Reads: