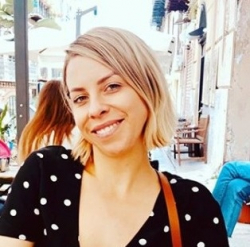 Latest posts by Jodie Chiffey
(see all)
David Cánovas Martínez, popularly known as Grefg or TheGrefg, is a Spanish Twitch streamer, YouTuber, eSport athlete, singer, author, and internet sensation.
TheGrefg has become one of the biggest names on Twitch, thanks to his regular, highly entertaining gaming streams. His list of favorite titles comes with Fortnite, Just Chatting, Minecraft, Rust, Clash Royale, Call of Duty: Warzone, and League of Legends.
In January 2021, TheGrefg broke Twitch records with over 2 million concurrent viewers watching him present his Fortnite skin. This privilege is reserved for the best Fortnite gamers, such as Tyler "Ninja" Blevins and Kathleen "Loserfruit" Belsten. And his massive viewership earned him a spot in the Guinness World Record.
His other notable achievements include a 17.6M-subscriber YouTube channel and multiple award nominations. Read on in this TheGrefg bio!
TheGrefg's Bio Facts
| | |
| --- | --- |
| Real Name | David Cánovas Martínez |
| Birthdate | April 24, 1997 |
| Birthplace | Spain |
| Nickname | TheGrefg |
| Height | 5 feet, 10 inches |
| Nationality | Spanish |
| Zodiac Sign | Taurus |
| Siblings | TheGrefg has a sister, Lidia |
| Children | N/A |
| Girlfriend | Gemma Gallardo |
| Games Played | Fortnite, Just Chatting, League of Legends, Call of Duty: Warzone, Minecraft, etc |
| Net Worth | $9.8M |
| Social Media | Twitch: TheGrefg, YouTube: TheGrefg, Twitter: TheGrefg, Instagram: TheGrefg |
| Awards | TheGrefg hasn't won any awards, but he has been nominated for four. |
| Last Updated | May 2022 |
TheGrefg's Birthplace and Early Life
TheGrefg was born in Alhama de Murcia, Spain, on April 24, 1997.
His parents, whose identities are unknown, worked in Japan. Consequently, he spent some time here with his sister, Lidia Canovas.
There are no records showing where he schooled or his leisure pursuits as a child besides video gaming. Whether or not he completed his education is also in the dark.
How Did TheGrefg Get Started Gaming?
Like most gamers making waves today, TheGrefg began exploring video games at an early age. At 14, towards the end of January 2012, he opened his YouTube channel and started uploading top-tier gaming content.
Shortly after, he began streaming on Twitch and hasn't quit ever since.
Team Heretics
TheGrefg owns Team Heretics, a Spanish esport company with highly competitive teams in Fortnite, Rainbow Six Siege, Call of Duty, Clash Royale, and Counter-Strike: Global Offensive.
Jorge Orejudo, Arnau Vidal, and Antonio Catena founded this esports team in 2016.
Team Heretics has participated in many tournaments since its establishment. In addition, it has bagged many sponsors, including KFC, Adidas, Logitech G, Uber Eats, Discord, Philips One Blade, Samsung, X Controllers, and Nestlé Lion Cereal.
Some of the players on its active roster include Mario "PoPiFresH" González, Wassim "keloqz" Cista, Grzegorz "GRUBINHO" Ryczko, and Sebastian "snikk" Kaminski.
Singing Career
TheGrefg released "Gracias a ti," his first song, in 2017. This was to celebrate achieving his 4 million subscriber milestone.
When his channel amassed 10 million subscribers, he collaborated with Piter-G and Zarcort to release another song.
TheGrefg's last song was to present Calvaland, his Minecraft series.
Writing Career
As of writing, TheGrefg has written three books – Rescate en White Angel (2017), Los secretos de YouTube (2018), and Todo lo que necesitas saber sobre esports (2019). He co-wrote the latter with Jorge "MethodZSicK" Bancells and Goorgo.
Recognition
TheGrefg's outstanding gaming talent and entertainment skills haven't gone unrecognized.
In 2018, he was nominated for the Favorite Spanish Influencer award at the Nickelodeon Kids' Choice Awards.
TheGrefg also received nominations for the Content of the Year award at the Game Awards in 2019 and 2021. In addition, he was nominated for the Streamer of the Year award at the 2021 Esports Awards.
TheGrefg's Videos
Donning a Redbull headband, and burning to flaunt his superb prowess in Fortnite in his Fortnite Skin, TheGrefg holds nothing back as delves into the thrilling Fortnite ventures.
From calculated parachuting to aerial sniper shots, TheGrefg gives this thrilling ten-minute highlight the best of his performance. Rendering crisp clear commentaries audio is the unmistakable Shure SM7B mic while his exquisite Heretics T-shirt and chair cheer him on. Here is a preview.
With a muffled laugh, TheGrefg holds nothing back as he unleashes his most ferocious tactics yet on his enemies.
With his reputation on the line, brands to protect, and a multitude of fans to entertain, TheGrefg will stop at nothing to prove that he is indeed Spain's unsung Valorant hero. Here is a taste of his Valorant wrath.
TheGrefg's Gaming Setup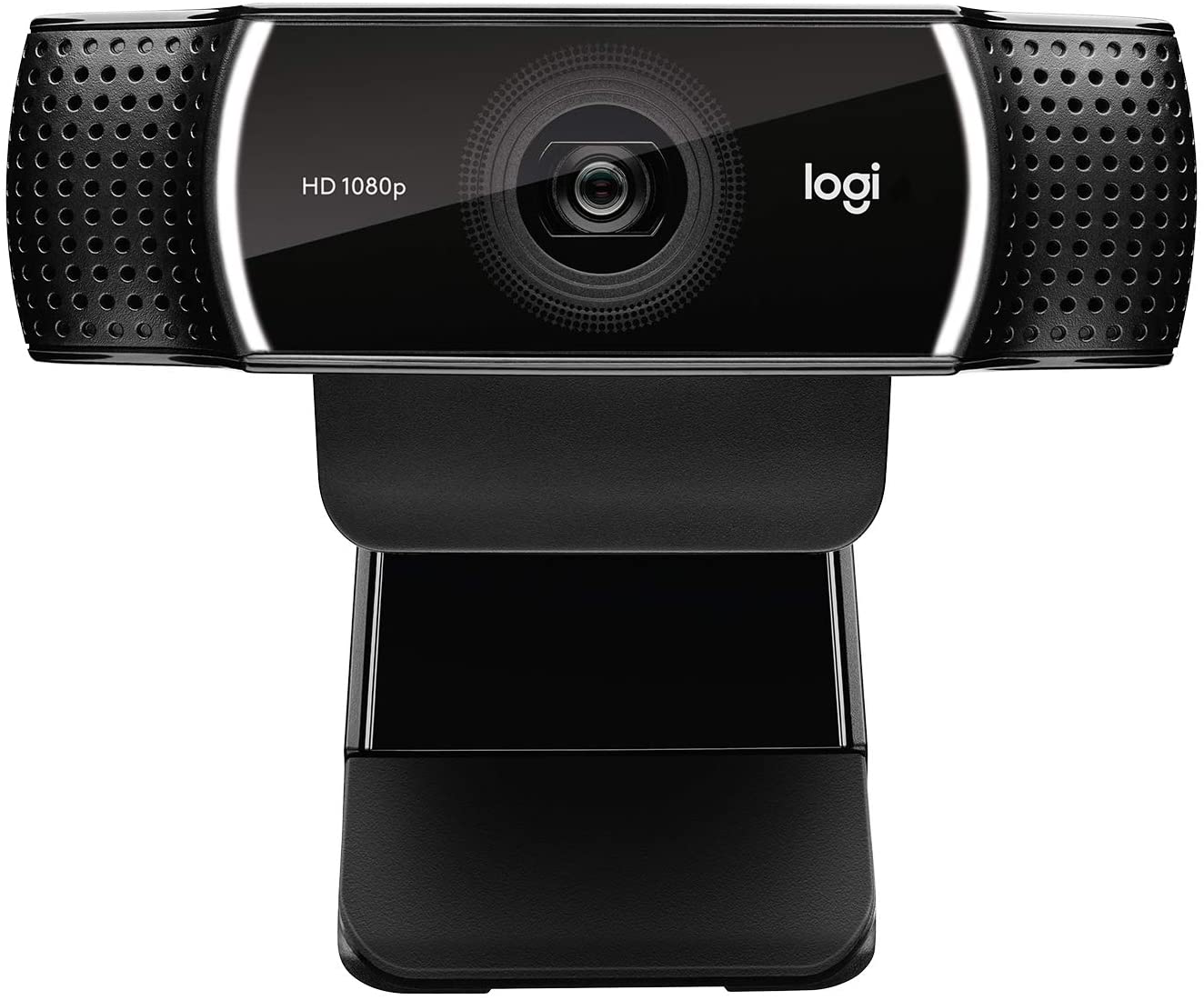 Like its predecessors, the Logitech C922X Pro is a streaming camera featuring automatic light correction for poorly lit environments. This, combined with a Full HD glass lens and premium autofocus work, ensures that TheGrefg gets razor-sharp, clear video in consistent high definition.
True to its purpose-driven agenda of recording professional-quality video, it records vibrant, true-to-life HD 1080P video at 30Fps/ 720P at 60FPS.
The SteelSeries Rival 310 mouse that TheGrefg fancies is an ergonomically designed right-handed mouse with two programmable buttons.
It has exclusive split-trigger buttons that guarantee him a minimum of 50 million clicks powered by an optical 1-to-1 tracking esports sensor.
Like most gaming mice, it is RGB lit, but unlike most, the RGB illuminates two zones using a multi-color prism RGB. For easier on-the-fly loading, it supports saving performance and lighting settings on its onboard memory.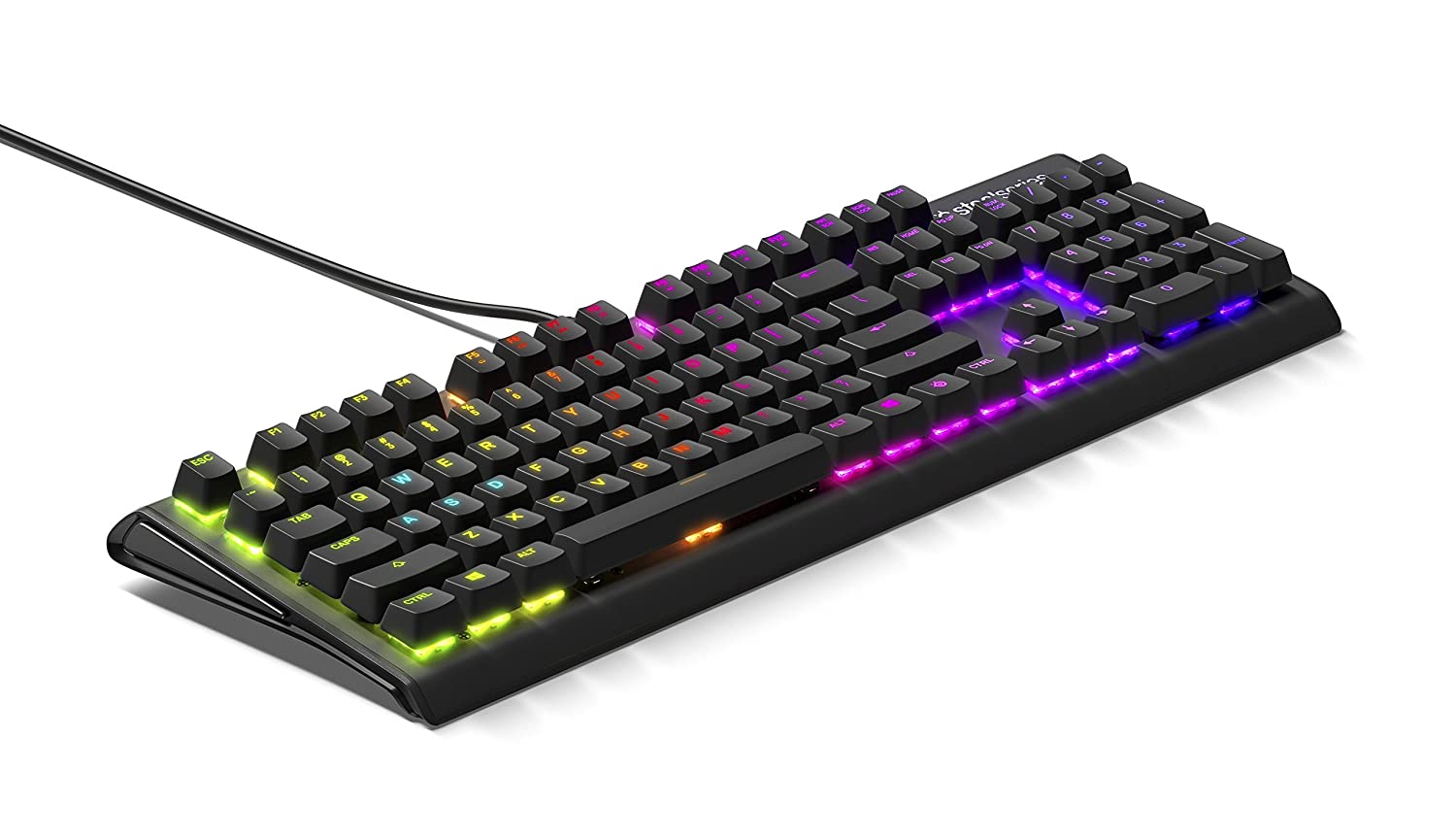 Rarely can any gamer go wrong with the SteelSeries line of gaming keyboards. For TheGrefg, that SteelSeries masterpiece is the Apex M750 mechanical keyboard.
The keyboard's frame is forged in aerospace aluminum for extraordinary durability and a modern look, for starters. Going in hand with this sturdy frame are QX2 linear mechanical gaming switches that work to deliver ultra-fast and accurate keypresses for all of Thegrefg's gaming sessions.
Further, with GameSense reactive illumination, TheGrefg can get real-time responses indicative of in-game events like low ammo, health, and kills. More interesting is that these in-game indicators are backed by dynamic per-key Prism RGB lighting with over 16.8 million colors.
Like Dakotaz, TheGrefg leverages the superb gaming features ASUS's ROG Swift PG258Q offers. For starters, the gaming monitor features the revered Nvidia G-Sync technology that ensures he enjoys smooth gameplay by eliminating screen tearing and stuttering.
Further, the monitor comes with ASUS Eye Care technology making marathon gaming sessions even more effortless, reducing eye strain and other eye ailments. Pair this with flexible connectivity options, including 2 x USB 3.0 Ports, DisplayPort 1.2, and HDMI 1.4, and you will concur that it is indeed a worthy choice.
Other key features include a 1ms response time and native 240 Hz refresh rate with a frameless design and customizable LED lighting effect.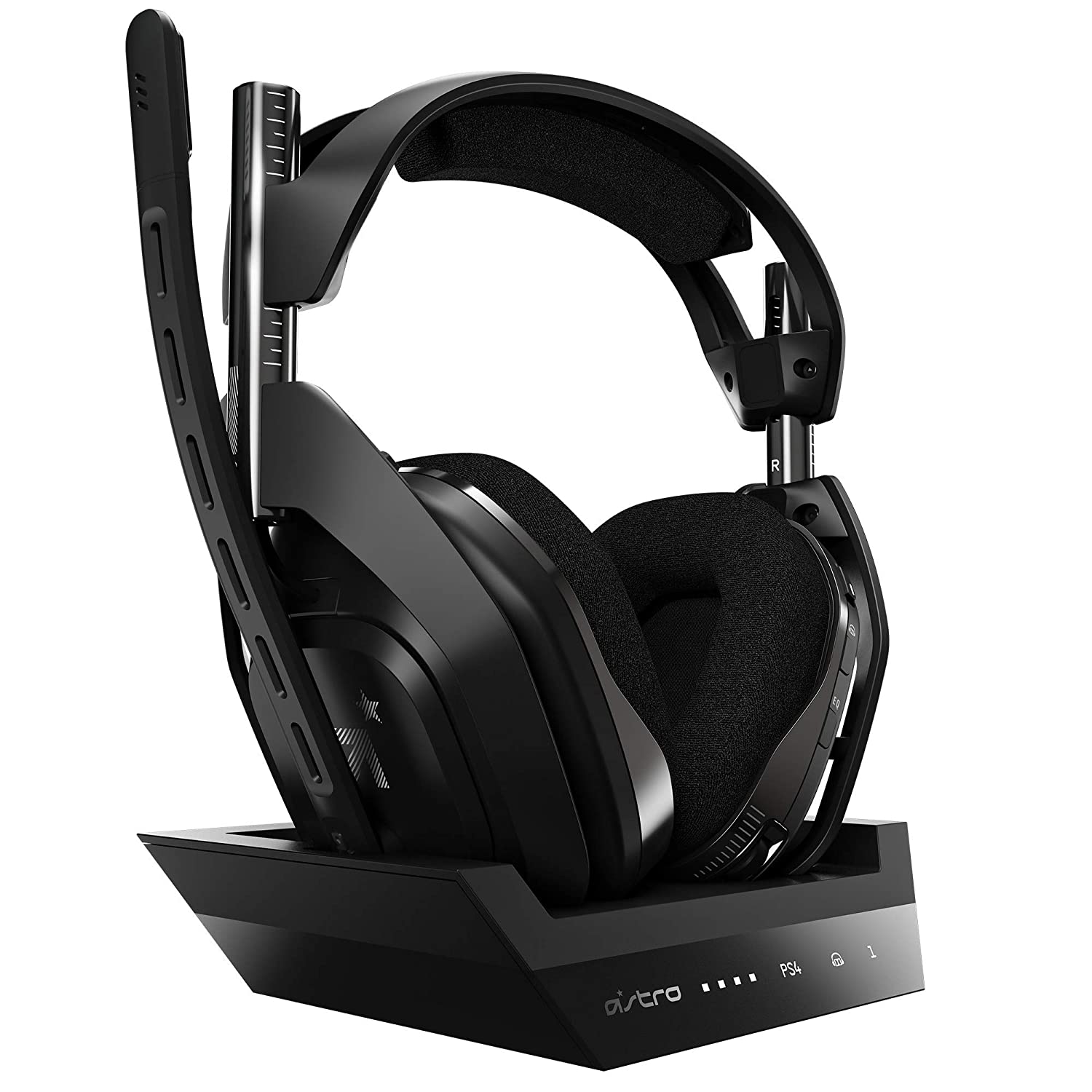 While many gaming headset manufacturers have upped their game, the wireless Astro Gaming A50 still stacks pretty well against its competitors. For starters, the headset is powered by a 15-plus hour rechargeable lithium-ion battery, which means TheGrefg never plays without his immersive audio.
Further, through the free Astro command center software, TheGrefg has complete control over his audio experience. Pair this with Dolby Audio, which delivers cinematic and high-resolution gaming audio, and you can be sure that he gets the most immersive audio experience.
Other key features include a USB sound card functionality that requires no optical cables and a Mod Kit-ready option allowing TheGrefg to add a synthetic leather headband and ear cushions for improved noise isolation, among others.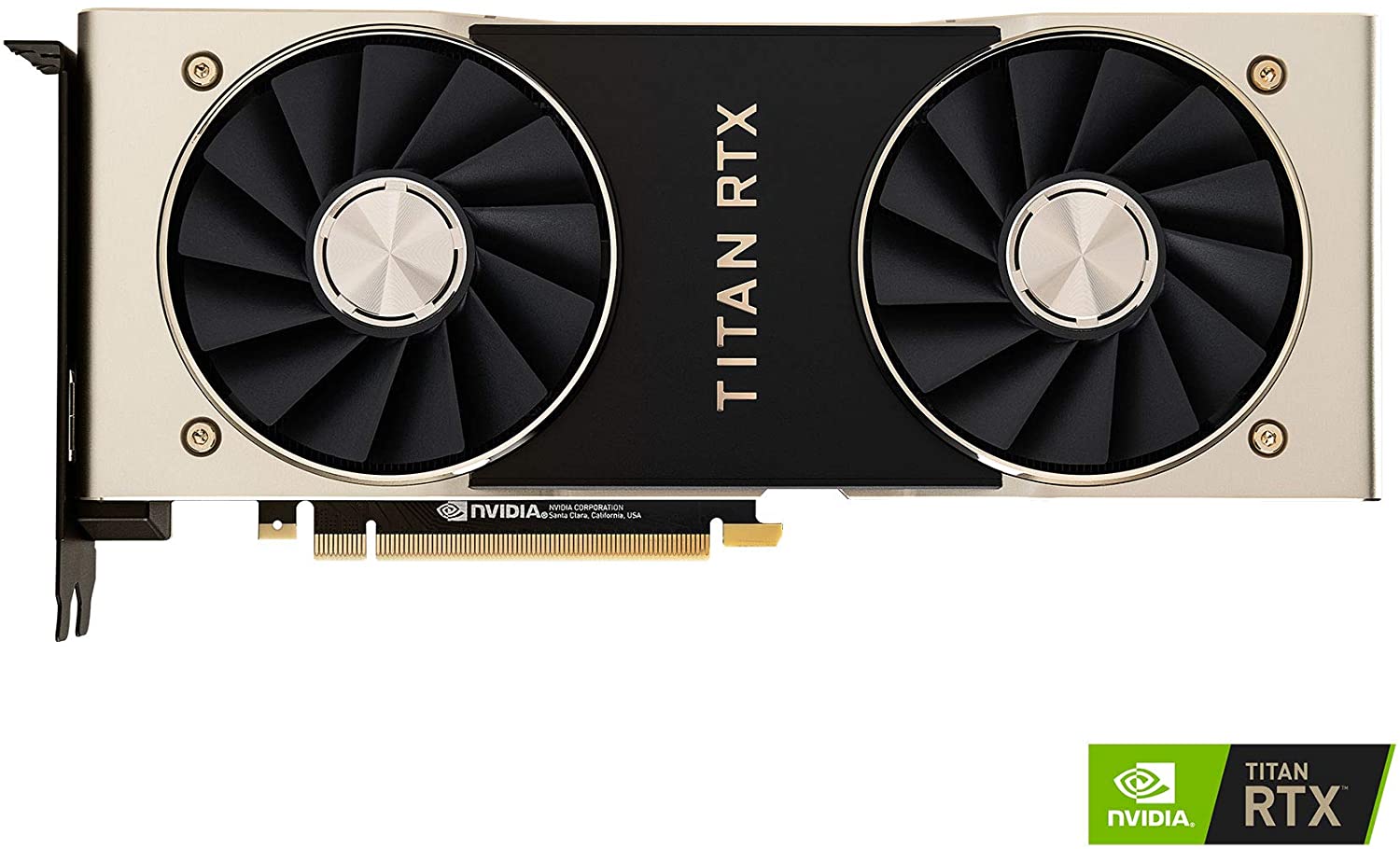 To match his CPU's high level of performance, TheGrefg didn't spare any cost, so he went for Nvidia's extreme performer in the name of Titan RTX 24GB GDDR6.
For starters, the GPU is powered by new 72 RT cores whose ray tracing acceleration technology is yet to be matched. As if this isn't enough, it also throws in 576 Tensor Cores for AI acceleration, all counting on 4608 NVIDIA CUDA cores running at 1770 MegaHertZ boost clock.
Like many pro-gamers, TheGrefg knows too well what is at stake should he fail to absorb and efficiently dissipate the heat his expensive setup generates. This is why he opted for the excellent AIO ASUS ROG Ryujin 360 cooler.
Summatively, the incredible cooler bundles lots of impressive features that range from superior cooling and great performance to a super easy installation process.
A few of those features to write home about include real-time system stats through the OLED panel, a near-silent 2000 RPM PWM noctuid radiator fans, and an aluminum pump cover.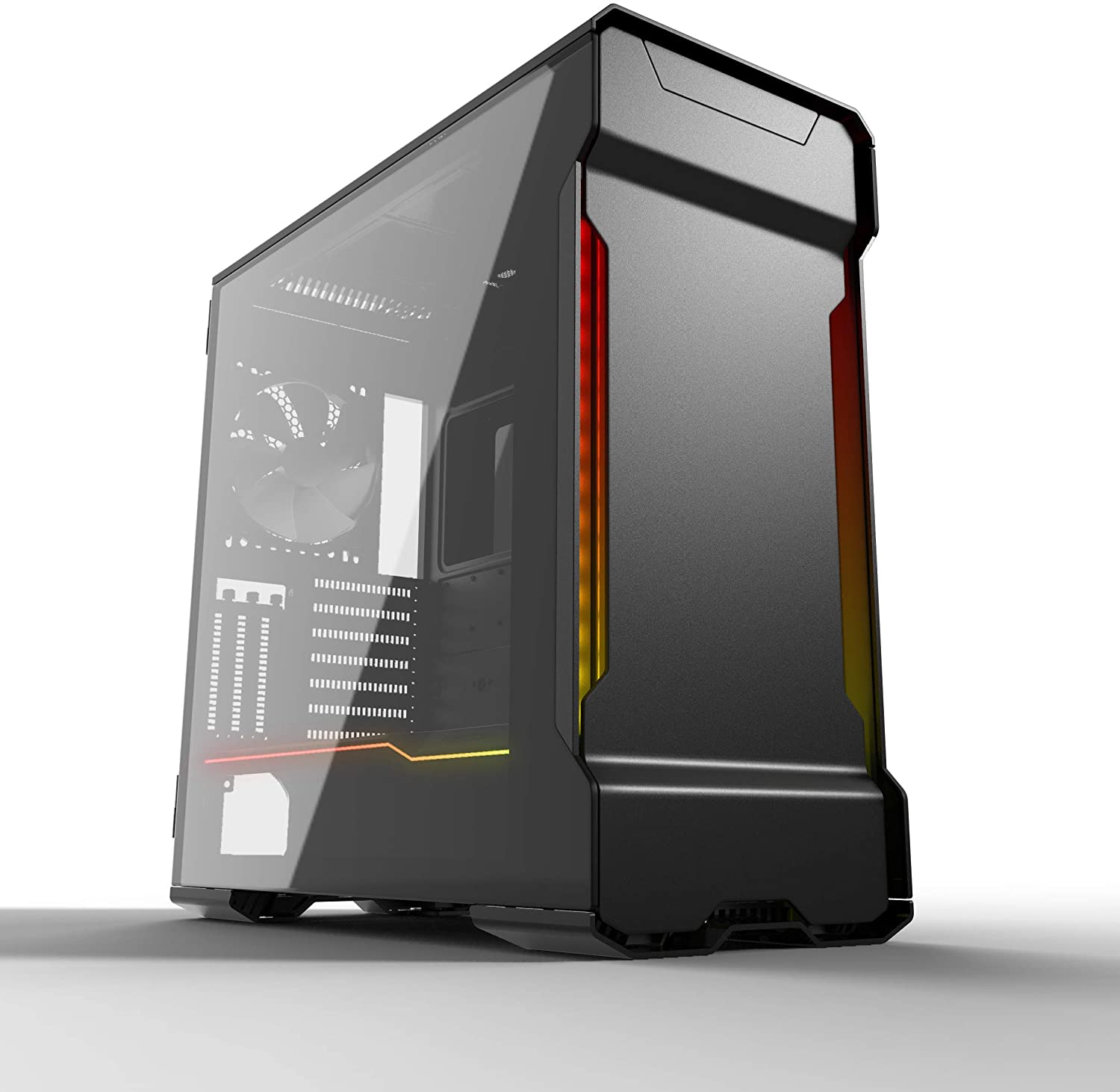 The Phanteks Enthoo Evolv X is an innovative, versatile and durable case. For starters, it features an integrated digital RGB illumination that allows TheGrefg to sync its lighting with the rest of his setup. This works to complement his advanced airflow design, which is a must-have feature for a setup matching TheGrefg's.
Further, it has an irresistible smart utilization feature that makes for ultimate flexibility ranging from a clean interior design to enhanced cable management. Other than this, it also has other captivating features, including a convenient radiator bracket + integrated fill & drain port, high-end Liquid Cooling support, and a massive simultaneous storage capacity.

TheGrefg uses the popular Elgato Key Light that is common with streamers. Common because of its versatile uses, especially in their line of profession. The studio light has versatile color temperatures that produce cold through warm white, for starters.
Further, it comes with ultra-bright and adjustable 2800 lumens that are fully dimmable. Even more convenient is that TheGrefg can control these settings through his phone or computer using an app.
Other key features include a battery that can power it for 4 hours, a USB-C charger, and an Opal glare-free diffusion glass to ensure balanced lighting.

Fulfilling TheGrefg's need for a more than modest storage space is Samsung's Evo 970 and Seagate's Ironwolf. The two, HDD and SSD, respectively, have all it takes to be the ideal internal storage drives for a streamer of TheGrefg's caliber.
For starters, the HDD bundles more than enough features for any performance craving enthusiast. From a purpose-built NAS enclosure that minimizes wear and tears to an integrated Ironwolf Health Management to monitor the drive's health, it packs everything TheGref requires to keep shining.
The SDD, on the other hand, features an excellent Dynamic thermal guard that automatically maintains optimal temperatures, offers breakneck read-write speed, and an innovative V-NAND to ensure enhanced bandwidth and low latency for more thrilling gaming sessions.
TheGrefg's Microphone: Shure SM7B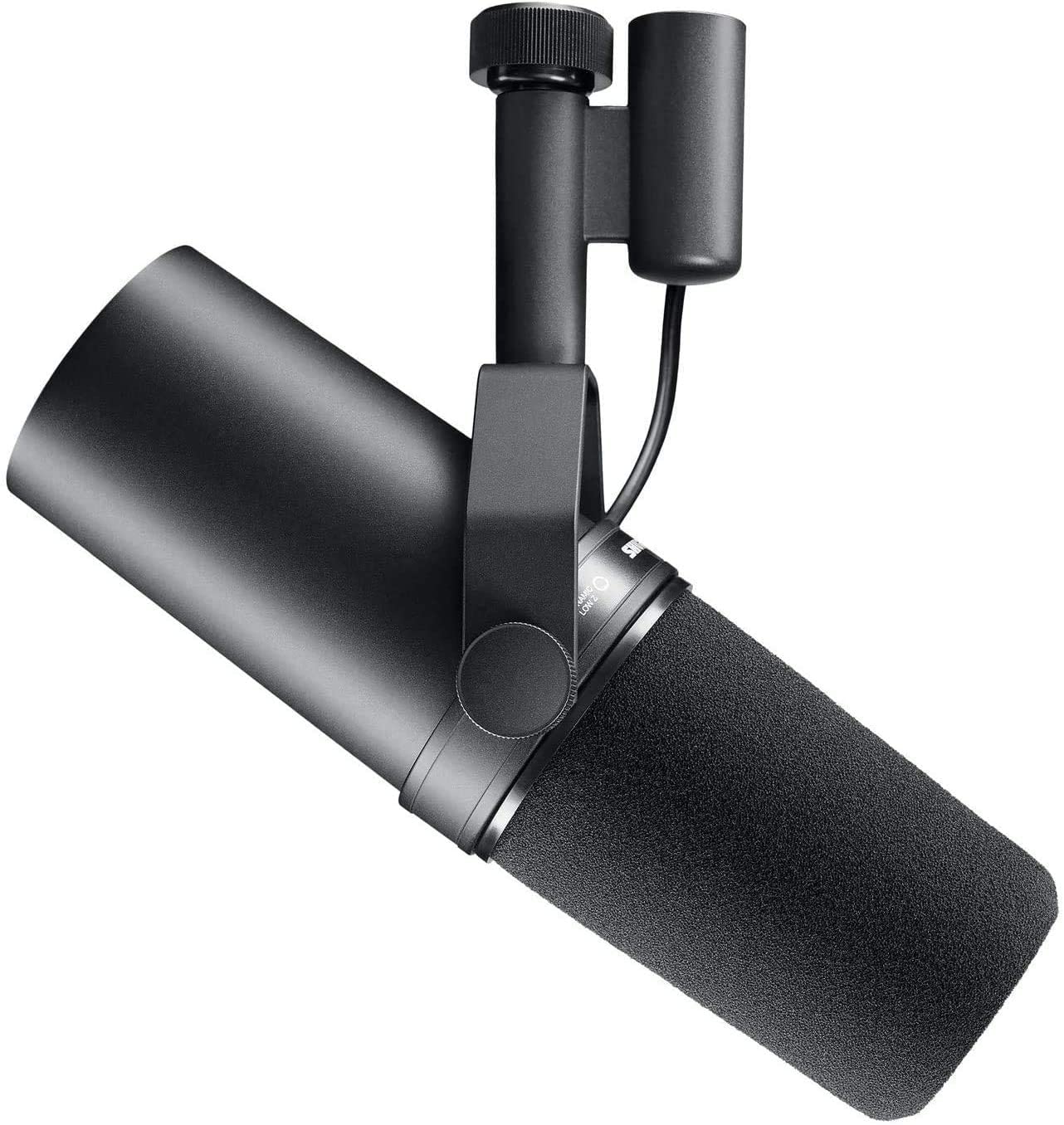 Like Lvndmark and DrDisrespect, TheGrefg leverages the incredible features of the elegant Shure SM7B microphone. For starters, the microphone has a professional XLR connection, allowing TheGref to transmit balanced, high-quality audio to his fans.
Further, the mic has Air Suspension Shock Isolation and Pop Filter features. These consistently eliminate both mechanical noise and breathiness for more natural and balanced speech reproduction.
Pair this with an advanced electromagnetic shielding to defeat hum and a cardioid polar pattern to reject off-axis audio, and the result for TheGref is exceptionally clean and high-quality audio.
TheGrefg's Boom Arm: Rode PSA1
As Cloakzy and Sodapoppin can attest, the Rode PSA1 is an excellent boom arm whose minimalistic design impressively balances function and aesthetics. For starters, its hollow metallic chassis has a 360 degrees joint which allows TheGrefg to stretch it to a height of 33 inches and a length of 32.5 inches.
Further, its weight limit is 4.4 lbs which is roughly triple the measly 1.69lbs that TheGrefg's Shure SM7B weighs.
The boom arm also offers two desk mounting options, is compatible with a ⅜ inch thread adaptor, and provides a 2-axis swivel mount for accurate positioning.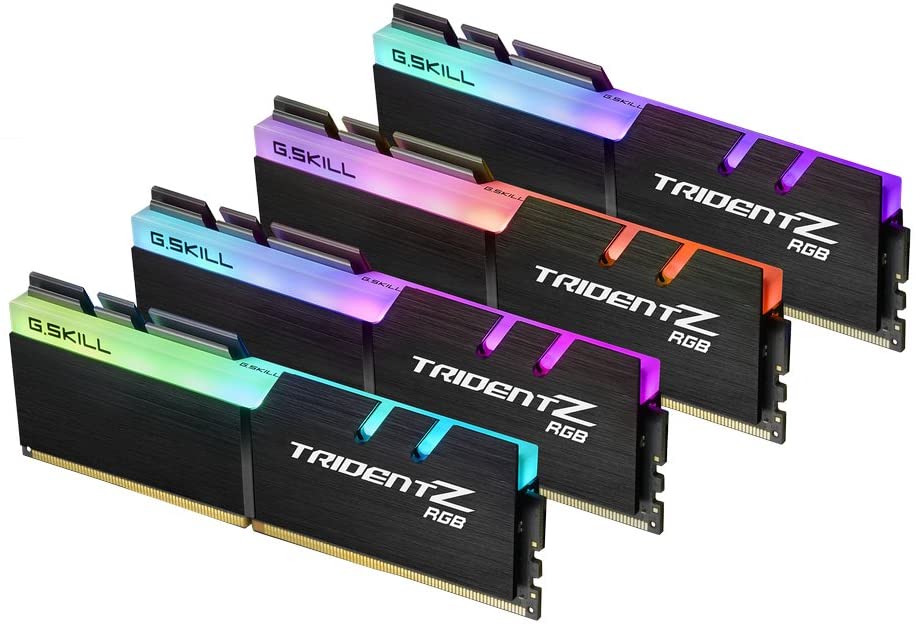 Like StableRonaldo and Gronkh, TheGrefg fancies the vividly lit Trident Z RGB series of DDR4 memory sticks. The RAM comes in 4 x 8GB modules which are just enough for TheGrefg's monstrous 18-core processor.
For optimal utility, the RAM features XMP profile support that effortlessly enables it to reach the rated overclock speed or run at the default JEDEC profile speed.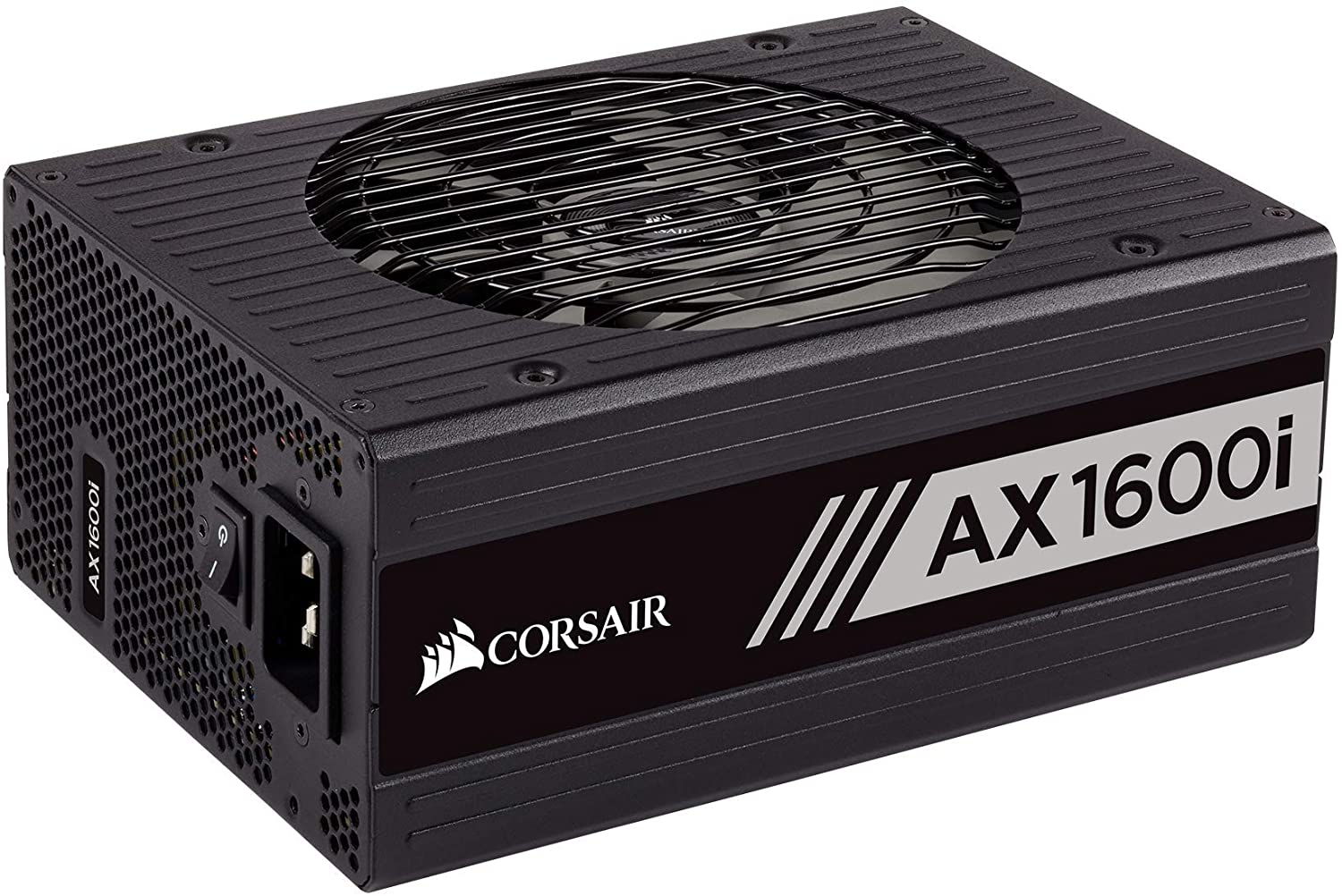 Unlike LegendaryLea's 1200-watt PSU, TheGrefg fancies Corsair's 1600-watt masterpiece. The 80 plus titanium-rated PSU delivers a moderated phantom 1600 watts of continuous voltage to TheGref's power-hungry setup.
The CORSAIR iCUE compatible PSU is powered by 100% 105°C Japanese capacitors that ooze nothing short of efficiency and ultra-stability. To give TheGref better control over things, the PSU features an intuitive and powerful CORSAIR LINK software that allows him to adjust PSU power settings and switch from single to multi overcurrent protection (OCP) on-the-fly.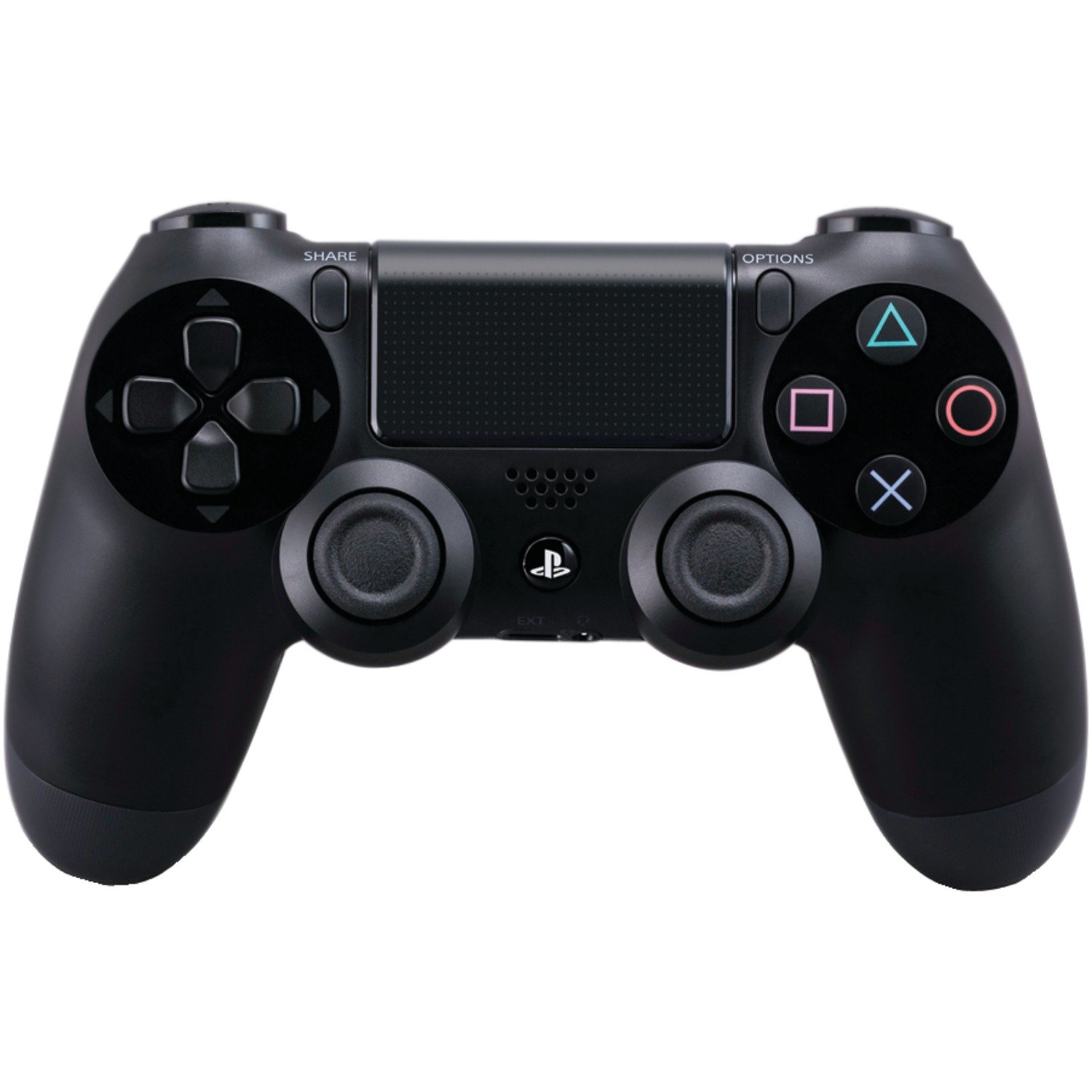 The wireless Dualshock 4 controller is what TheGref fancies in his thrilling Rust exploits. The elegant controller packs numerous irresistible features, including a built-in speaker, integrated light bar, and a touchpad.
In terms of functionality, the controller offers TheGref absolute control for all his games thanks to a modified shape, enhanced sensitivity, and ultra-precise trigger buttons. Even more impressive is the Share button, through which he can share his greatest gaming moments to his fans at the push of a button and without interrupting his gaming sessions.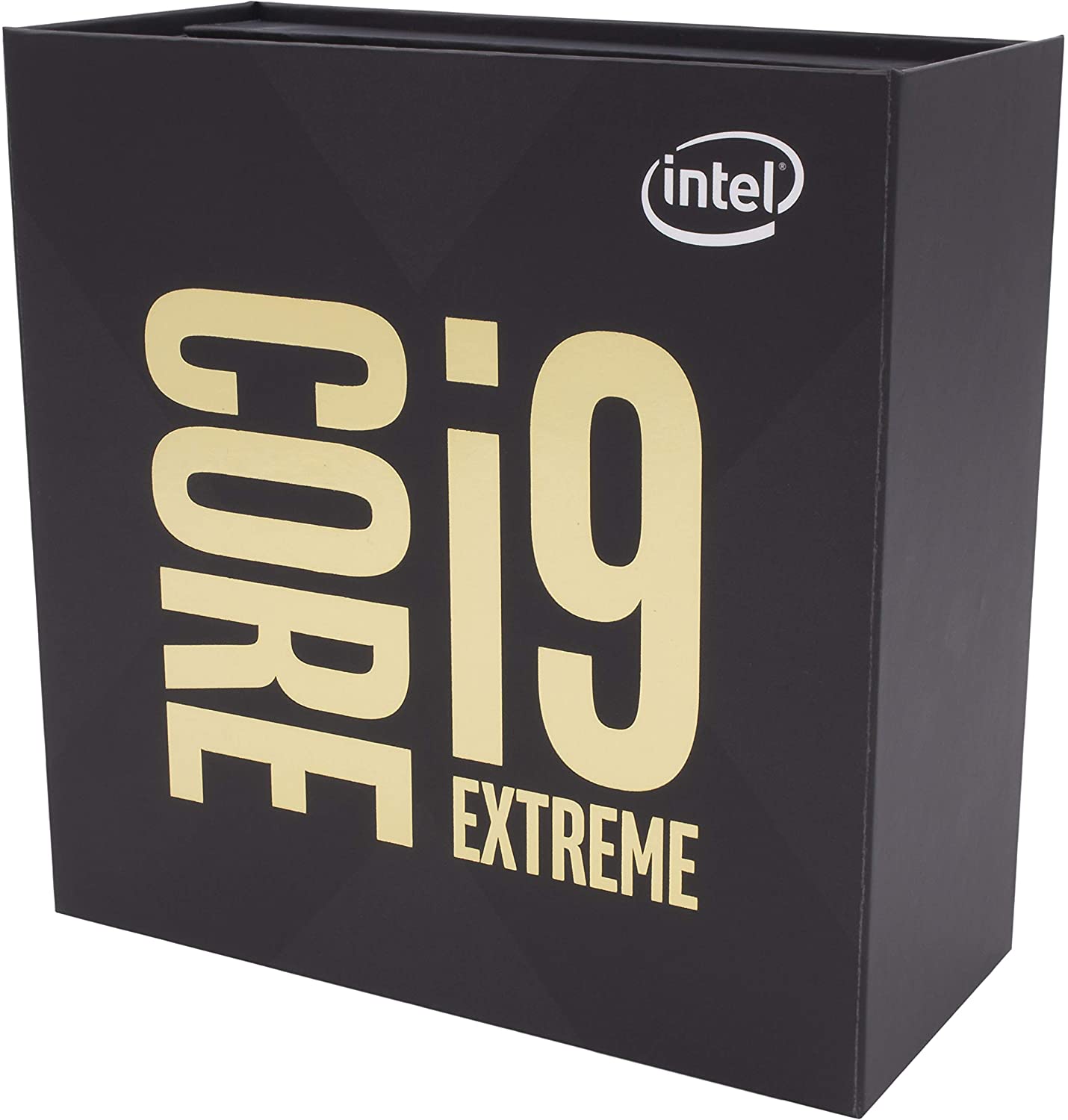 The Intel Core Extreme i9-9980XE 3 is a monstrous gaming CPU. It comes with 18 cores and a whooping 36 threads, easily dwarfing Daequan Loco's i9-9900K CPU.
The CPU can pump in upwards of 115FPS per single core of 3.00GHZ, which is more than what any of his graphic demanding games can ask for. And should this unmatched power not meet TheGrefg's gaming needs, the CPU can effortlessly overclock up to 4.40GHz max turbo.
Further, the CPU is only compatible with motherboards based on Intel x299 chipsets, examples being that used by Dakotaz and Sodapoppin. Other key features include support for Intel Optane memory and non-support for ECC memory.
The Quersus Chair that TheGrefg uses is a limited edition from the Heretics line of products. It comes with 4D adjustable armrests, allows adjustable lumbar support and has a soft, comfy cushion covered in luxurious leather.
Like many gaming chairs, it has a sturdy frame made of reinforced metal that can recline to different angles, adjust to varying heights, and whose headrest cushion adapts to TheGrefg's head to enable him to unwind.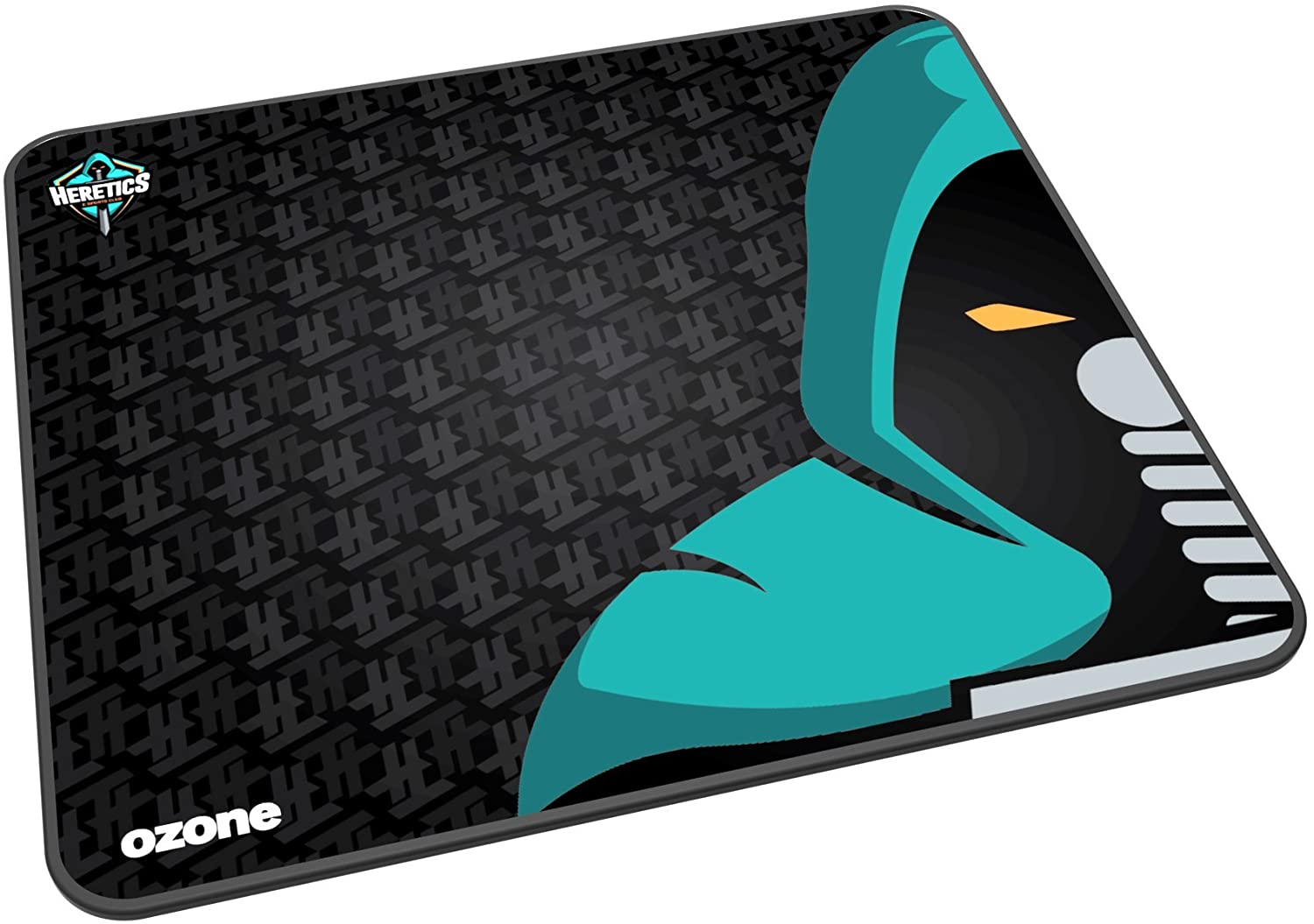 The Ozone Team Heretics Alfombrilla mousepad offers TheGrefg generous gaming space for all his mouse movements. It has the exclusive Heretics design and is supported by a non-slip rubber base.
Other key features include a double seam for durability and a comfortable wrist microfiber surface that offers minimal resistance to mouse glides.
TheGrefg's Game Settings
TheGrefg's Video Settings
| | |
| --- | --- |
| Video Settings | Input |
| Window MOde | Fullscreen |
| Resolution | 1920 x1080 (16:9) |
| Frame Rate Limit | 240 FPS |
| Brightness | 100% |
| User Interface Contrast | 1x |
| Color Blind Mode | Off |
| Color Blind Strenght | 0 |
| 3D Resolution | 100% |
| View Distance | Far |
| Shadows | Off |
| Anti-Aliasing | Off |
| Textures | Low |
| Effects | Low |
| post-Processing | Low |
| V-Sync | Off |
| Motion Blur | Off |
| Show FPS | On |
| Allow Multithreaded Rendering | On |
TheGrefg's Game Settings
| | |
| --- | --- |
| Game Settings | Input |
| Controller Autorun | On |
| Build Immediately | On |
| Edit Hold Time | 0.1000 Seconds |
| Vibration | Off |
| Build Mode Sensitivity | 1.7X |
| Edit Mode Sensitivity | 1.7X |
| Look Horinzontal Speed | 50% – 0% |
| Look Vertical Speed | 50% – 0% |
| ADS Look Horinzotal Speed | 15% – 0% |
| ADS Look Vertical Speed | 15% – 0% |
| Dampening Time | 0.00 |
| Look Input Curve | Exponential |
| Aim Assist | 100% |
| Deadzone | 1% |
TheGref's Controller Settings
| | |
| --- | --- |
| Action | Input |
| Stair | L2 |
| Roof | L1 |
| Wall | R2 |
| Floor | R1 |
| Toggle Pickaxe | △ |
| Repair/Rotate/Change Trap | ☐ |
| Change Mode | 0 |
| Jump | X |
| Inventory | Up on Pad |
| Unbound | Left on Pad |
| Change Material/Trap | Right on Pad |
| Edit | L3 |
| Trap/Place Interact | R3 |
TheGrefg's Family
TheGrefg is dating Gemma Gallardo. They've been together since 2018.
Like TheGrefg, she's a professional video gamer and streamer with 1.6M followers on Twitch, which is impressive since she only joined this platform in February 2021. She also has millions of followers on Instagram and Twitch.
Gemma Gallardo plays titles like Fortnite, Just Chatting, Drawy, Valorant, and Grand Auto Theft V.
She was born in 1997 in Andorra, Europe. Besides loving pets, she also delights in posting stylish pictures of herself on Instagram. Sometimes, she shares some with TheGrefg.
Her other leisure pursuits include skydiving, traveling, watersports, and yoga.
TheGrefg's Net Worth and Career Earnings
Presently, TheGrefg's net worth is approximately $9.8M, brought in via the following revenue sources:
Twitch
According to the 2021 alleged Twitch data breach, TheGrefg earned $1,286,765.09 from August 2019 to October 2021 in Twitch payouts. He makes between $30,000 and $35,000 monthly from this social media outlet.
This made him the 57th best-paid Twitch streamer within that duration.
Other gamers who appeared on the top 100 highest earning streamers list include LVNDMARK, moistcr1tikal, and Lirik.
YouTube
As of this writing, TheGrefg's YouTube channel has accumulated 5,975,775,325 views. Our research indicates he receives over $2M annually in YouTube payouts. Ad revenue alone accounts for more than $50,000 monthly.
Book Sales
As the author of three books, TheGrefg may have earned a decent sum from selling them to his diverse pool of fans.
All of them are available on Amazon, and they have considerably affordable price tags.
Note that he wrote them in Spanish, so you have to grasp this language to enjoy them.
ESport Organizations
TheGrefg is Team Heretics' owner. He earns a specific amount from this company's revenue brought in through sponsors, partners, and tournament earnings.
Tournament Earnings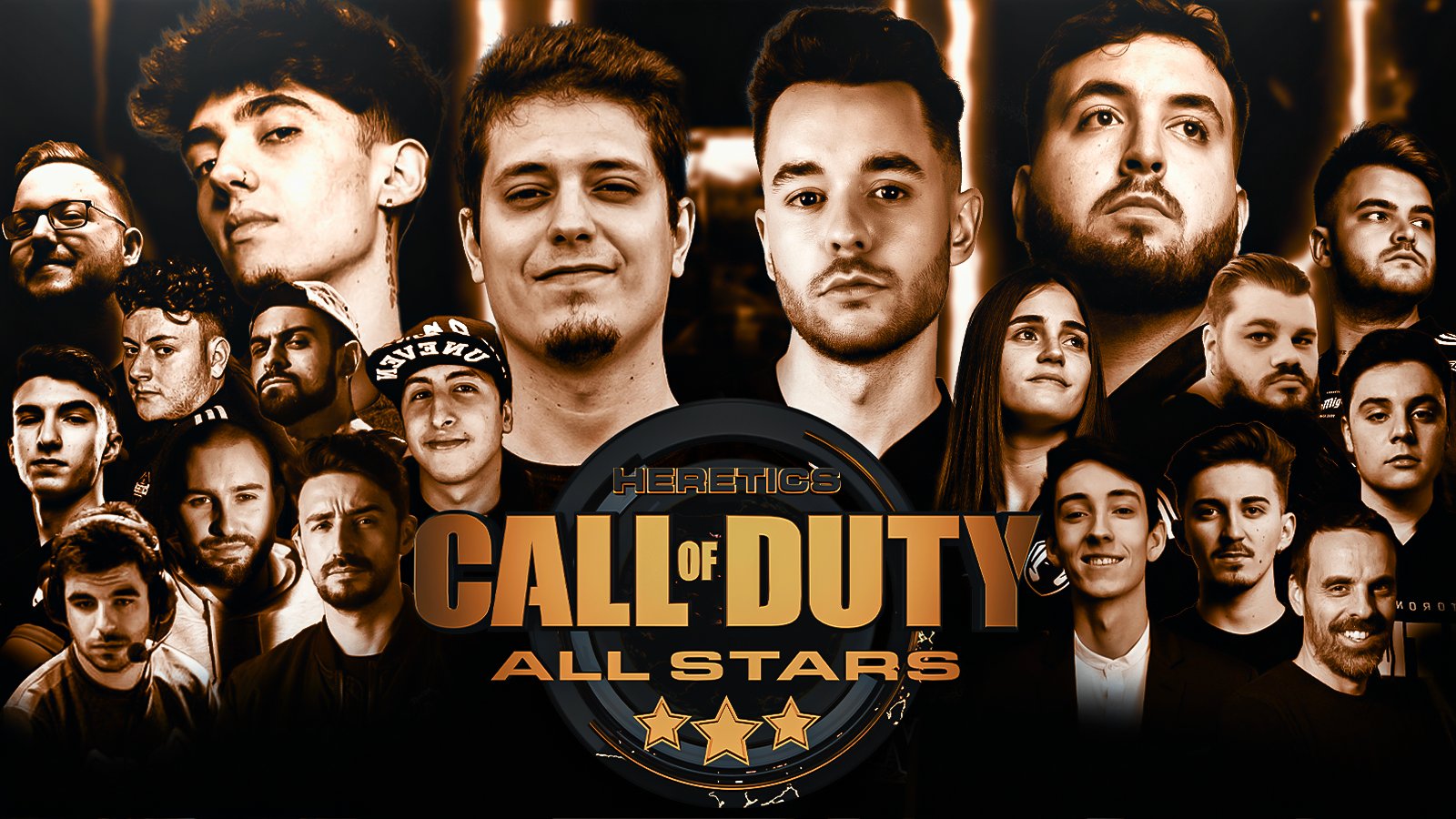 TheGrefg has earned $13,600.00 through competitive play.
He played two Call of Duty: Warzone games, a Fortnite and Minecraft game, as an independent player.
TheGrefg placed 2nd at the Fortnite Fall Skirmish Series – Clubs Standings in October 2018. He was awarded $10,000.00, the highest amount he's ever earned from a single tournament.
Then, he was 21.
When TheGrefg was 22 and 23, he brought in $950.00 and $2,650.00, respectively.
Music
TheGrefg's music career has also enabled him to earn some cash, although he's not revealed the exact amount.
Sponsorships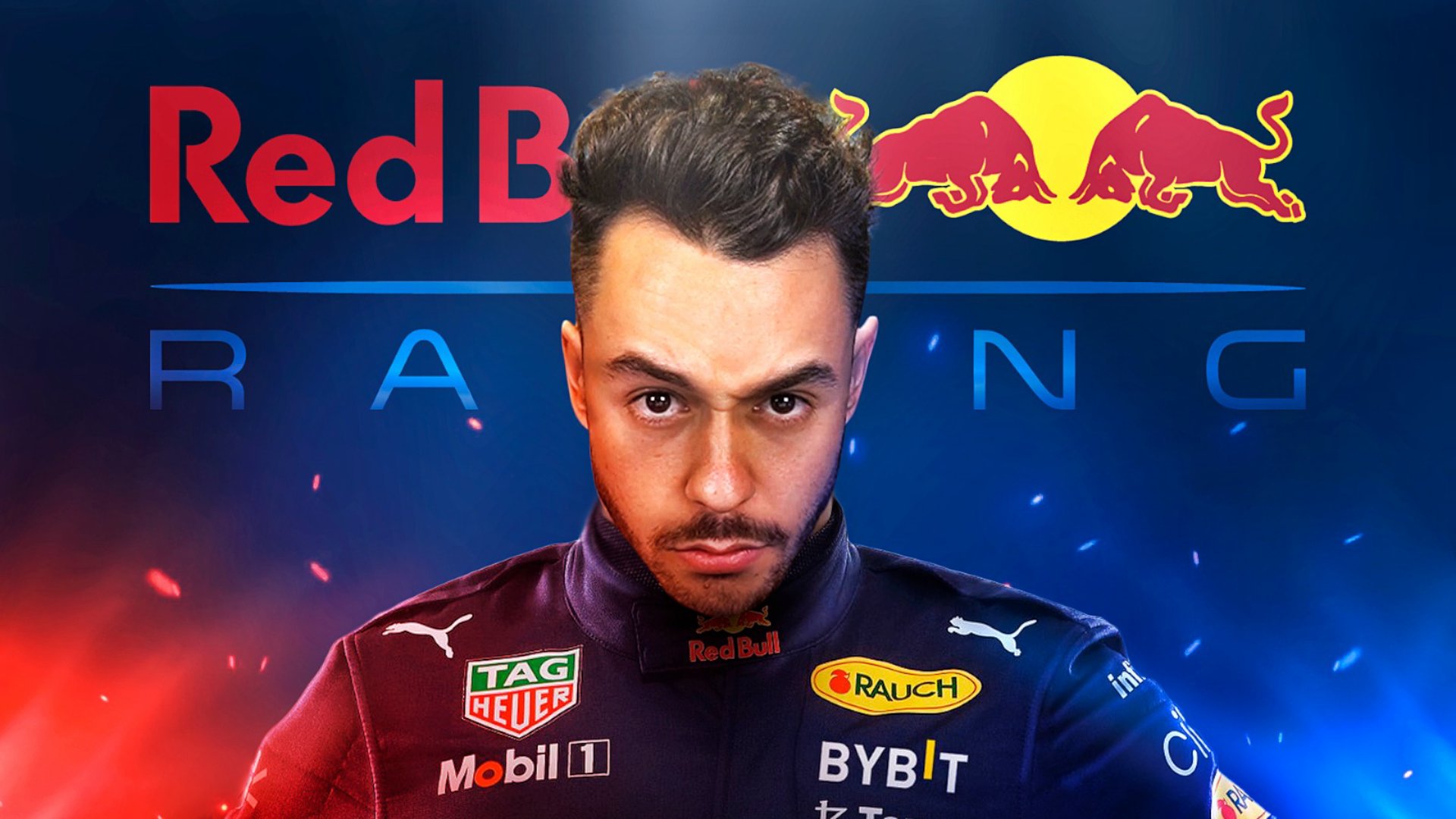 Sponsors have also helped to boost TheGrefg's net worth. He hasn't disclosed all the brands he's worked with, but Red Bull Athletes is one of them.
TheGrefg's Retirement and Post Professional
TheGrefg hasn't hinted at retirement yet. His career is undoubtedly on a roll, and he seems hell-bent on achieving more, especially as the leader of Team Heretics. Therefore, we are unable to provide accurate details regarding when he'll quit streaming or pursuing his other ventures, such as writing, and singing.
TheGrefg's Merch
Check out some of the worthwhile TheGrefg's merch available on the market today:
Set in the Call of Duty world, this 224-page book is ideal for 8-12 grade kids. It tells the tale of five recruits picked for training in a real-life world scenario, White Angel. But it soon becomes a true mission after the appearance of a terrorist. The G-Squad is easy to read and incredibly enjoyable for children who can't get enough of video games.
This is TheGrefg's second book, which he released in November 2018. It boasts 192 pages and is doubtlessly a must-read for young content creators hoping to morph into successful YouTubers. In it, TheGrefg sheds light on the life of YouTube creators and the pros and cons of being a star on this platform.
Here's TheGrefg's third book, published on June 4, 2019. It talks about what it takes to thrive in the esports scene. And it offers invaluable tips on how professional video gamers can become the best versions of themselves.
Utilize this sticker to personalize your laptop, water bottle, mobile device, etc. You can order yours in a matte, transparent, or glossy finish. In addition, it's durable, removable, and visually attractive.
Undoubtedly, this hoodie comes with the perfect feature package. It's designed to deliver maximum comfort and durability. Moreover, it's available in multiple sizes and colors, including black, oatmeal heather, heather grey, dark blue, white, and pale pink.
Consider this classy throw blanket availed to you by designmaster111. It comes in small, medium, and large sizes. Besides, it's made from 100% polyester fleece, guaranteeing much-needed warmth, durability, and moisture-wicking capabilities.
This tote bag is a trendsetter! It comes with a 100% polyester shell, which is stain-resistant and super durable. Further, it features strong cotton straps whose length varies depending on your tote bag's size.
Frequently Asked Questions about TheGrefg
Question: What is TheGrefg's stream language? 
Answer: TheGrefg streams in Spanish.
Question: Was TheGrefg accused of fraud?
Answer: Yes. TheGrefg was once charged with fraud for advertising and selling fake Airpods.
Question: Did TheGrefg win the Content of the Year Game Award in 2019?
Answer: No. TheGrefg and other nominees lost the Content Creator of the Year Game Award to the iconic Canadian Michael "Shroud" Grzesiek.
Question: How many followers does TheGrefg have on Twitch? 
Answer: As of writing, TheGrefg is the 8th most followed Twitch streamer, with 9,844,829 and 263,195,635 views.
Question: Is TheGrefg married? 
Answer: No. TheGrefg hasn't married his girlfriend yet.
Recommended Reads
Research Citations