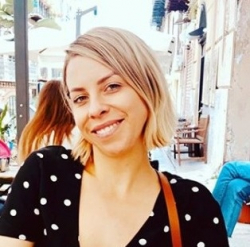 Latest posts by Jodie Chiffey
(see all)
Dalauan "LowTierGod" Sparrow is an American YouTube star, Twitch streamer, social media personality, and entrepreneur.
While some video gamers prefer exploring as many game genres as possible, LowTierGod is mainly passionate about fighting titles. He's one of the most prominent players in the StreetFighter community because his skills in playing this game are unmatched. Still, he's talented at others, such as Tekken and Mortal Combat.
This bio looks into everything you should know about LowTierGod, especially if you're on his extensive list of fans. So here are some biofacts to help us embark on this enlightening journey!
LowTierGod's Bio Facts
| | |
| --- | --- |
| Real Name | Dalauan Sparrow |
| Birthplace | California, United States |
| Birthdate | November 19, 1990 |
| Nickname | LowTierGod |
| Height | 6 feet, 5 inches |
| Nationality | American |
| Zodiac Sign | Scorpio |
| Siblings | N/A |
| Children | N/A |
| Spouse/Partner/Girlfriend | LowTierGod is currently single |
| Games Played | Street Fighter V, Tekken, Mortal Combat, Fortnite, Just Chatting, Rust, etc. |
| Networth | More than $100,000 |
| Social Media | Twitter: @lowtiergodmedia, YouTube: Low Tier God, Twitch: LOWTI3RGOD, Instagram: dalauansparrow |
| Awards | None |
| Last Updated | April 2022 |
LowTierGod's Birthplace and Early Life
LowTierGod was born on November 19, 1990, in Lancaster, California.
As a child, he was insanely active. He enjoyed indulging in various activities. For instance, he explored sports. And still, he spent time studying to score high grades and attain his academic goals.
But LowTierGod's early school life was riddled with unavoidable hiccups. He went to 9 elementary schools (private and public) because his mom didn't have a stable job.
LowTierGod is yet to disclose the high school he attended before pursuing his two degrees. One is an Associate Degree in Health and Fitness from California's University of Antelope Valley. Upon graduation in 2012, this gamer took a 3-year break and went back to the same institution for his second degree, which was in Business Management.
Little about LowTierGod's family is public knowledge. Hence, we couldn't uncover his parents' names or professions and his siblings', but their mom brought them up single-handedly.
How Did LowTierGod Get Started Gaming?
LowTierGod's interest in video games manifested in his childhood.
He joined the fast-growing creator economy in 2006 when he started his YouTube channel. Among the first videos he uploaded was a detailed review of Mad Catz fighting games. He also posted rant videos about gamers and general issues affecting the gaming industry.
At the same time, he spent many hours streaming his favorite games on Twitch, which helped him garner attention from video game lovers worldwide.
The Challenger: Street Fighter V
In 2018, LowTierGod appeared in ELeague's The Challenger: Street Fighter V as one of the six contestants participating in this gaming reality TV show. They all resided together in Atlanta, Georgia, competing for a final prize.
The Challenger is often compared to shows such as The Real World and Survivor due to its competitive nature.
LowTierGod was featured on all five episodes of this show. Its trailer portrayed him as the villain due to his feuds with other contestants. But after its end, Rob Burney, who was also a contestant, revealed that there was no bad blood between them.
Why is LowTierGod Controversial?
LowTierGod has engaged in various online feuds with other gamers and content creators, prompting many people to perceive him as notorious. Additionally, he has often used offensive language when interacting with a few players on the internet, explaining why countless individuals deem him highly toxic.
LowTierGod and Viscant
For example, in 2014, he clashed with popular gamer Jay "Viscant" Snyder. They played a few matches online and exchanged insults on Twitter. Eventually, they decided to resolve the feud through a grudge match at Wednesday Night Fights, which LowTierGod lost.
Determined to prove his dominance, LowTierGod suggested another match to get even with Viscant. This time, they'd play Street Fighter V instead of Ultra Street Fighter IV. And they didn't even trash-talk each other on Twitter as they wanted to put their bad blood between them behind them.
LowTierGod's Feud with Jason "ANTI" Bates
This player also caused controversy between him and Jason "ANTi" Bates after alleging that he's the best Street Fighter V player on the planet and a Super Smash Bros. player cannot beat him. So they arranged a match, which LowTierGod eventually lost.
Christina "CeroBlast" Tran
In addition, in 2020, this popular streamer fell out with Christina "CeroBlast" Tran after he made homophobic slurs against her during a live stream.
CeroBlast reacted by making racist remarks against LowTierGod. This feud saw Capcom ban both players from participating in EVO events.
LowTierGod confirmed the ban on social media and said that he felt the punishment didn't fit the crime.
Notably, CeroBlast was unbanned later because she expressed remorse for her actions. However, LowTierGod's hasn't been lifted since he remained unapologetic, which was further evidence of his toxicity.
Mike "BrolyLegs" Begum
A few years back, LowTierGod also received a lot of backlash from the Street Fighter community after insulting the highly acclaimed Mike "Brolylegs" Begum. The latter was born with arthrogryposis, which hinders muscle growth and limits joint movement.
But impressively, Brolylegs' condition hasn't stopped him from competing in Street Fighter tournaments and performing exceptionally well. He's been video gaming since he was 2, and he leverages his mouth to use a fighting stick.
LowTierGod's Videos
Today, LowTierGod is invincible, undaunted by what haters do or say about him. But perhaps, he's so collected and 'strong' because he was picked up in school, which increased his mental fortitude.
In this 17-minute video, he gives us a detailed account of his experience with bullies in public schools. He was pretty quiet and reserved back then, which may have given teachers and other students the impression that he was 'slow', encouraging them to bully him.
LowTierGod isn't blind to all the support his fans accord him. Here's a short video where he thanks them, and demonstrates the confidence he has in his journey as a public figure and video gamer.
LowTierGod's Gaming Setup
Despite our extensive research on LowTierGod, we couldn't find a single item in his streaming setup. Rest assured that we'll update you as soon as he reveals the gear he leverages to play video games and create his YouTube content.
LowTierGod's Family
Alaina Haddad is LowTierGod's ex-girlfriend. Unfortunately, we couldn't find out when they began dating, but they parted ways in mid-2020.
Undoubtedly, LowTierGod and Haddad were crazy in love. They shared many pics of each other on their socials but deleted them after breaking up.
In addition, they enjoyed quality time together. Sometimes, Haddad's voice could be heard in the background as LowTierGod live-streamed on Twitch. But things weren't always great between them, as some fans revealed she would often complain, scream or even cry.
As of writing, LowTierGod is single.
LowTierGod's Net Worth and Career Earnings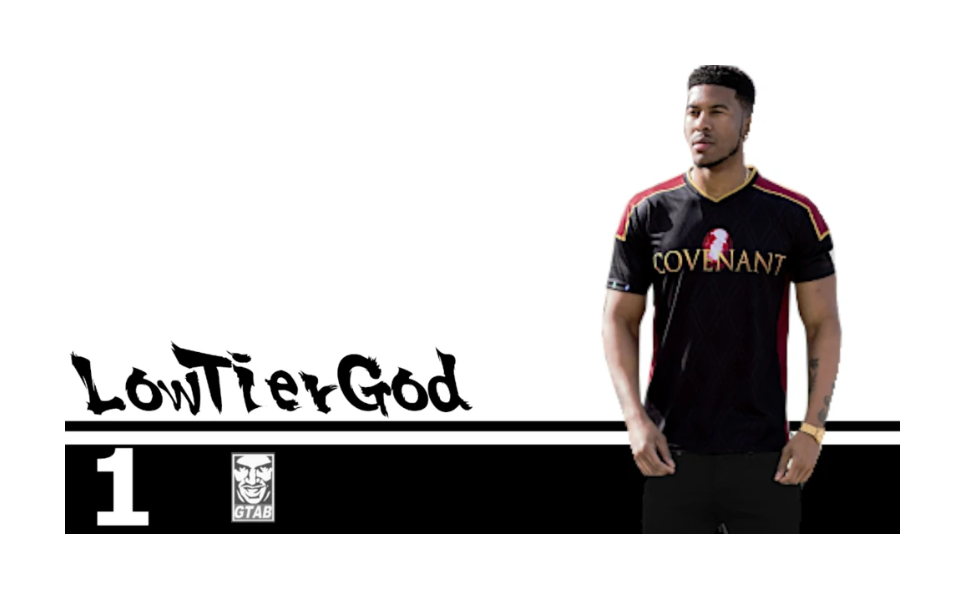 As of 2022, LowTierGod's net worth is over $100,000. Let's delve into his primary sources of revenue:
Twitch
LowTierGod earns part of his income through streaming on Twitch. His channel has 82.2K followers who delight in watching his content, which revolves around various games. These include Just Chatting, Tekken 7, Street Fighter V, Elden Ring, Fortnite, Dead Space 3, Rust, UNO, and Super Smash Bros. Ultimate.
According to twitchtracker.com, most LowTierGod's streams average between 200 and 2,600 views. Sometimes, he games for less than an hour, but you can also catch him streaming for 7 hours.
Info regarding LowTierGod's Twitch payouts is currently unavailable. Nonetheless, this platform helped approximate his net worth.
YouTube
LowTierGod's second revenue stream is YouTube. His channel, which he created in 2006, has already garnered 108K subscribers and 11,000,781 views as of writing. This makes his content eligible for compensation from this video-sharing platform.
Merch Sales
The Covenant brand, LowTierGod's merchandise store, joined his pool of income streams in 2017 when he created it. He provides a broad range of products, including t-shirts, tank tops, art pieces, jerseys, hoodies, and accessories, all at different prices.
LowTierGod recommends that you maintain his merch properly if you want it to last long. But how can you do that? Well, always use the cold wash setting when using your machine, and iron the clothes inside out.
The Covenant brand doesn't give refunds. Even so, you can easily exchange one item for another.
LowTierGod accepts payments via many secure systems, including Amex, Apple Pay, Visa, Mastercard, and PayPal. Presumably, he's made a decent amount in profits as most of the items are already sold out as of writing, increasing his net worth.
See also: Moistcr1tikal Bio
LowTierGod's Retirement and Post Professional
LowTierGod is still pretty active on social media. And judging from his online activity, he's miles away from retirement. However, since he hasn't even hinted at leaving the professional streaming and content creation sphere, we bet he's working on more gaming content. So keep your eyes peeled for it!
LowTierGod's Merch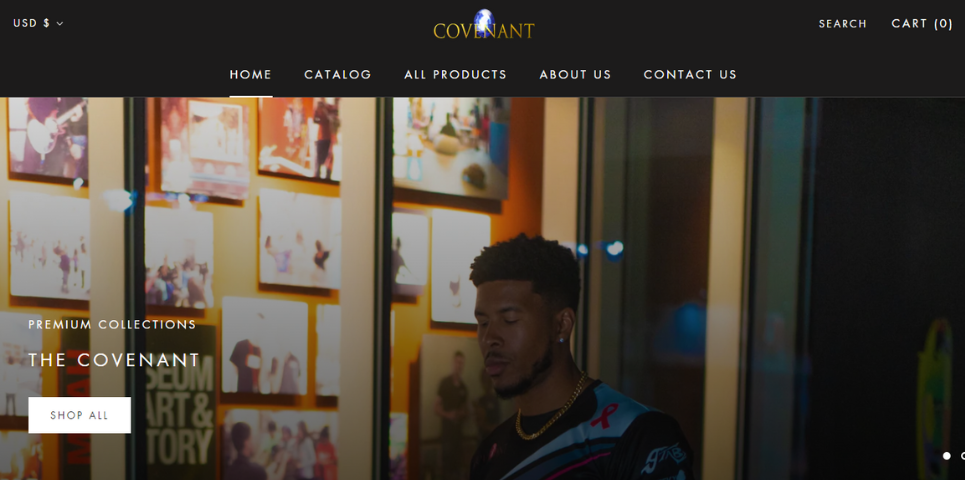 Like Charles "Cr1TiKaL" White Jr., (check MoistCr1TiKaL's bio), LowTierGod has an online store, which should be the first site you visit when searching for his merchandise. Here are the available products as of this writing: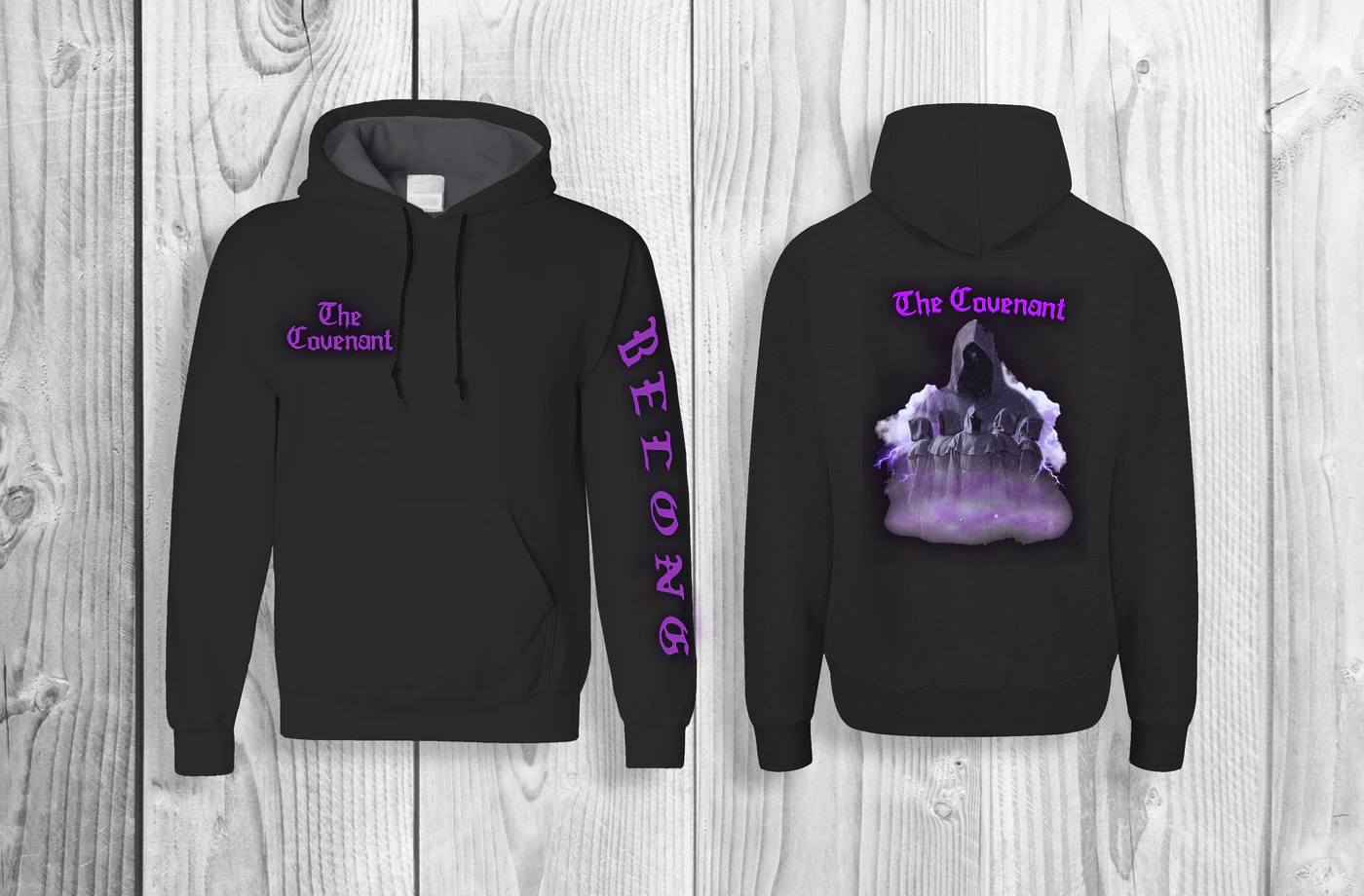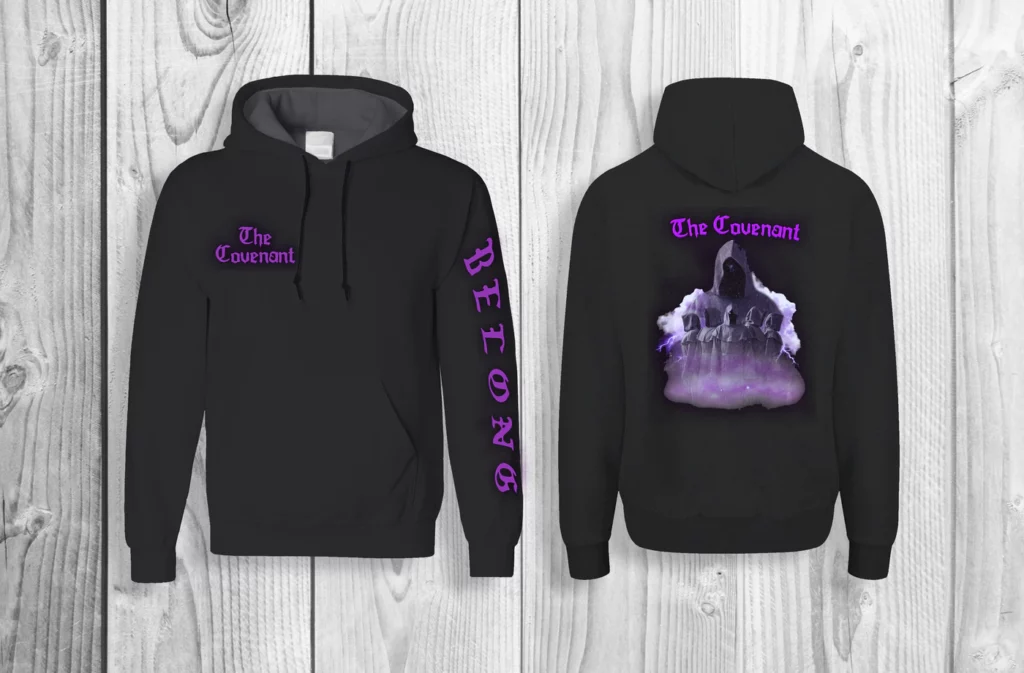 Available in sizes ranging between medium and 3XL, the Covenant Pledge is a durable piece of attire designed for both genders. It's made from quality fabric, and it features "The Covenant" print to enhance its style. In addition, this hoodie comes with a kangaroo pocket and drawstrings for convenience.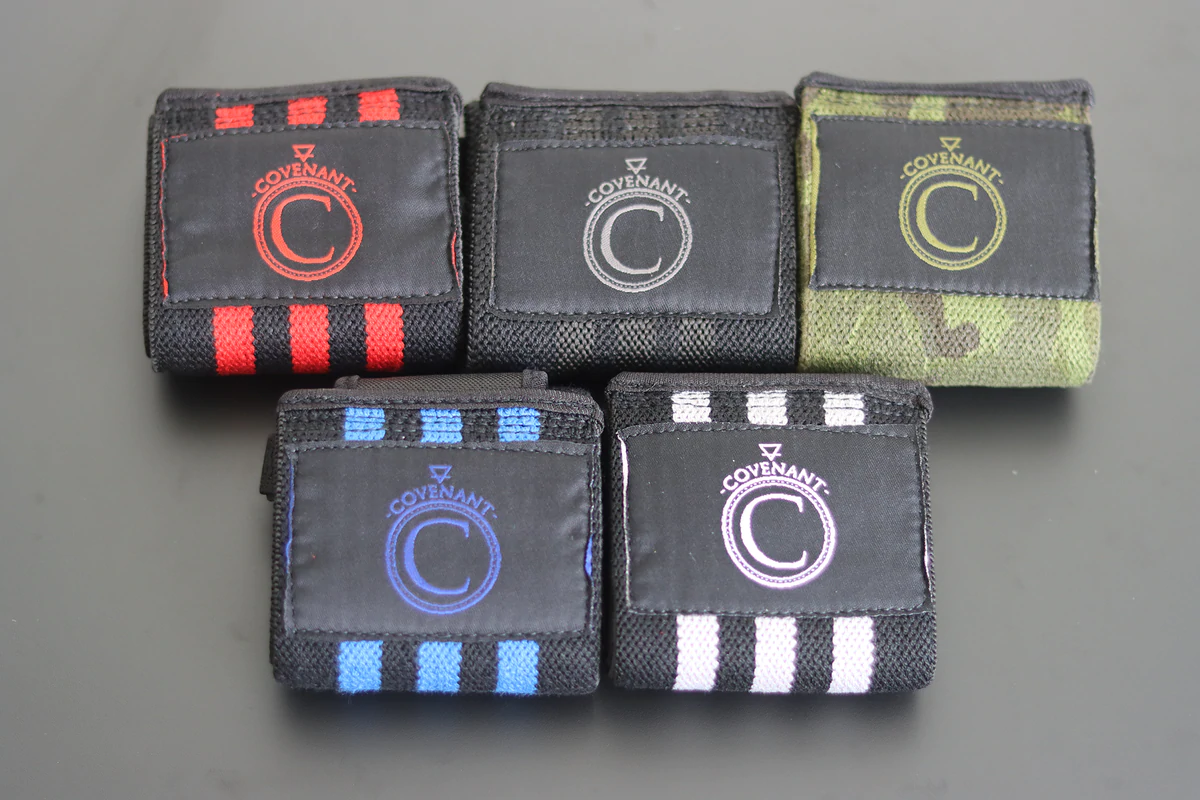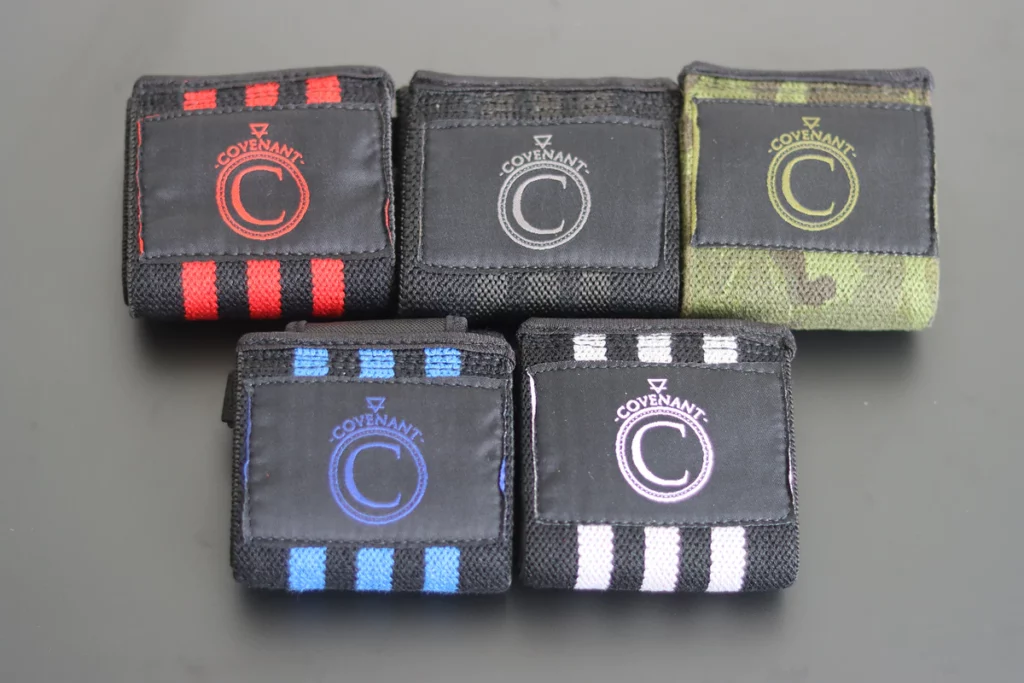 Check out the elastic Covenant Wrist Wraps, which are a worthy addition to your workout gear as they offer maximum wrist support. LowTierGod provides them in five colors, including cobalt, camo, onyx, smoke, and scarlet. Besides, they're made from a hypoallergenic, moisture-absorbent cotton/poly blend to enhance your comfort.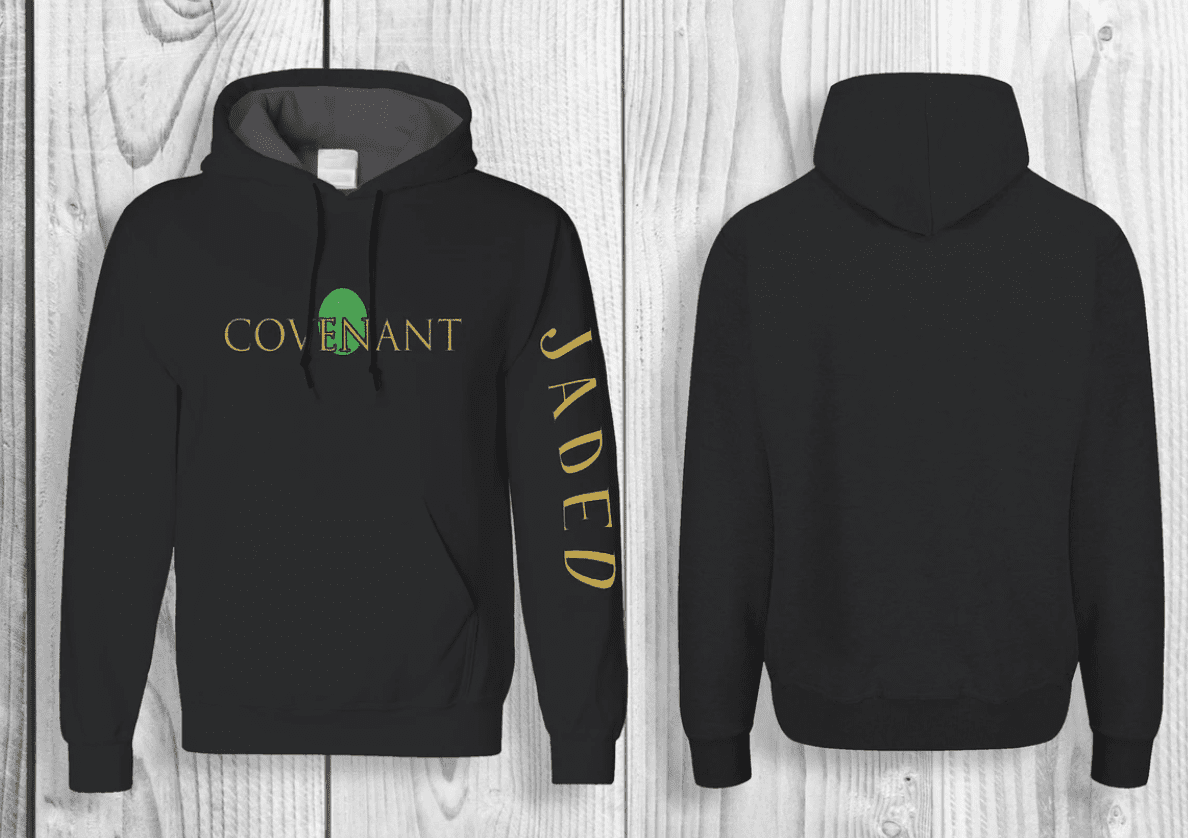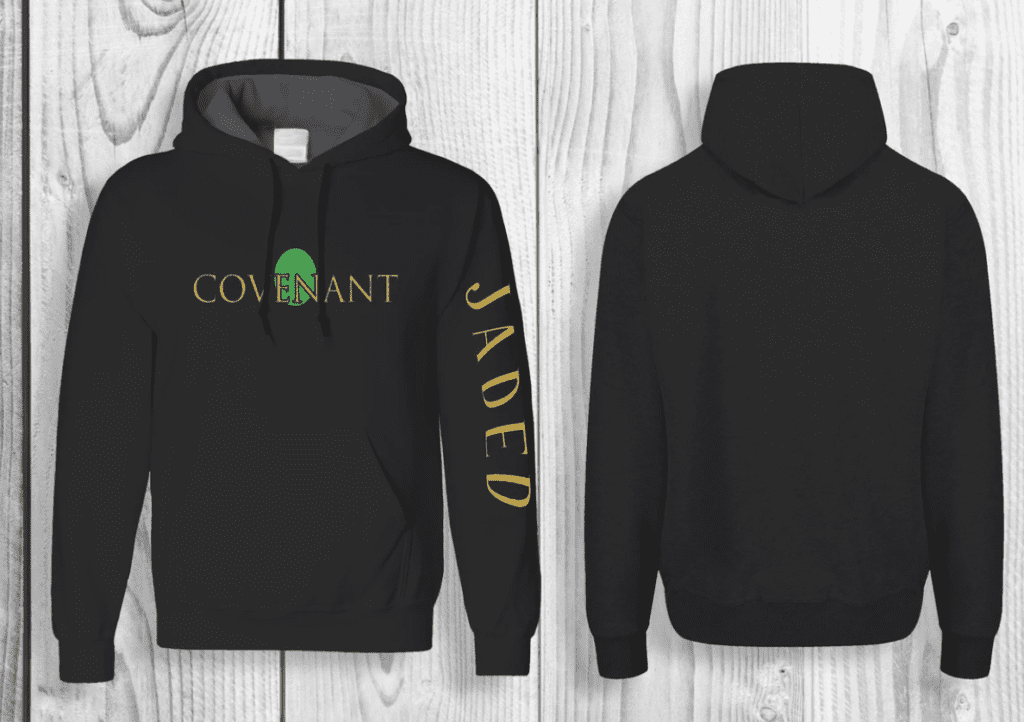 Here's another classy hoodie available at the LowTierGod's merch store. You have multiple sizes to choose from, and you'll also get a Covenant authenticity card once you place your order. Like the Covenant Pledge Hoodie, this option also comes with a handy drawstring and front pouch.
Check out the stylish Ruby Covenant Stardust Hoodie if you'd like another hoodie design.
Notably, LowTierGod allows his customers to pre-order unavailable items. Then, his team prints them and delivers them as soon as possible. Some worthwhile options to consider are: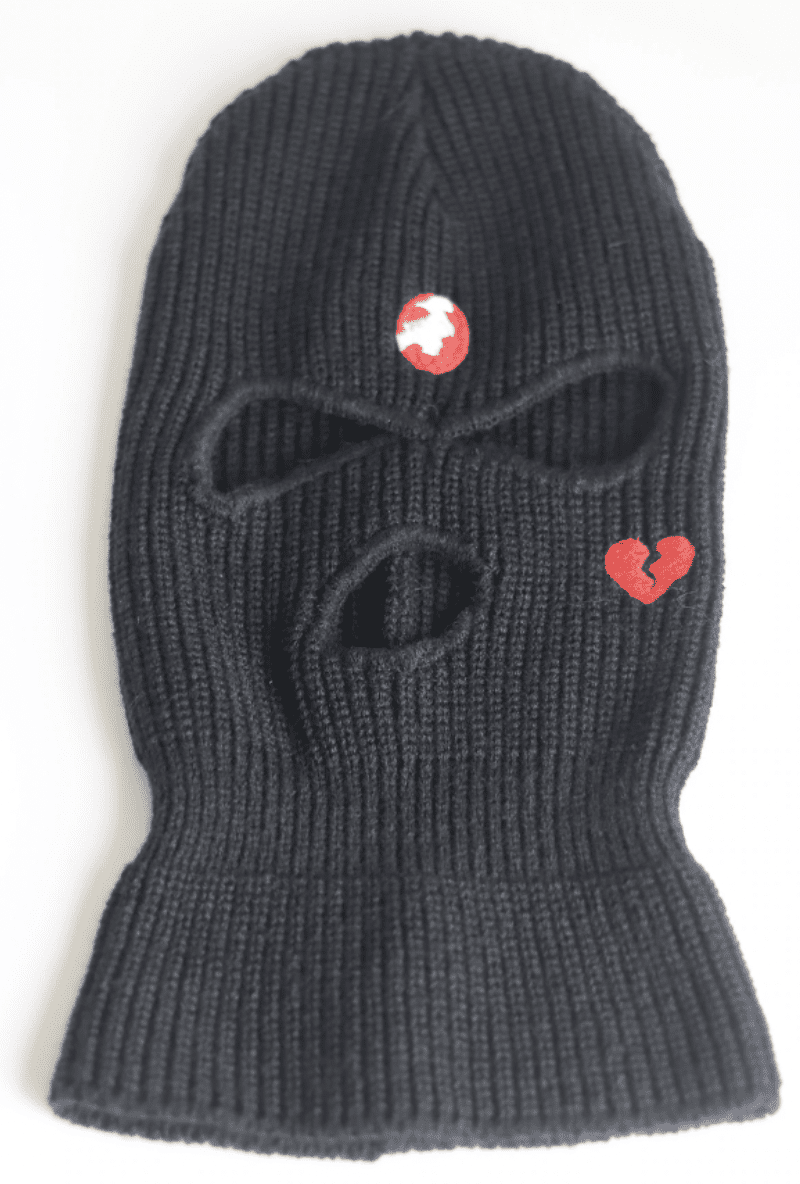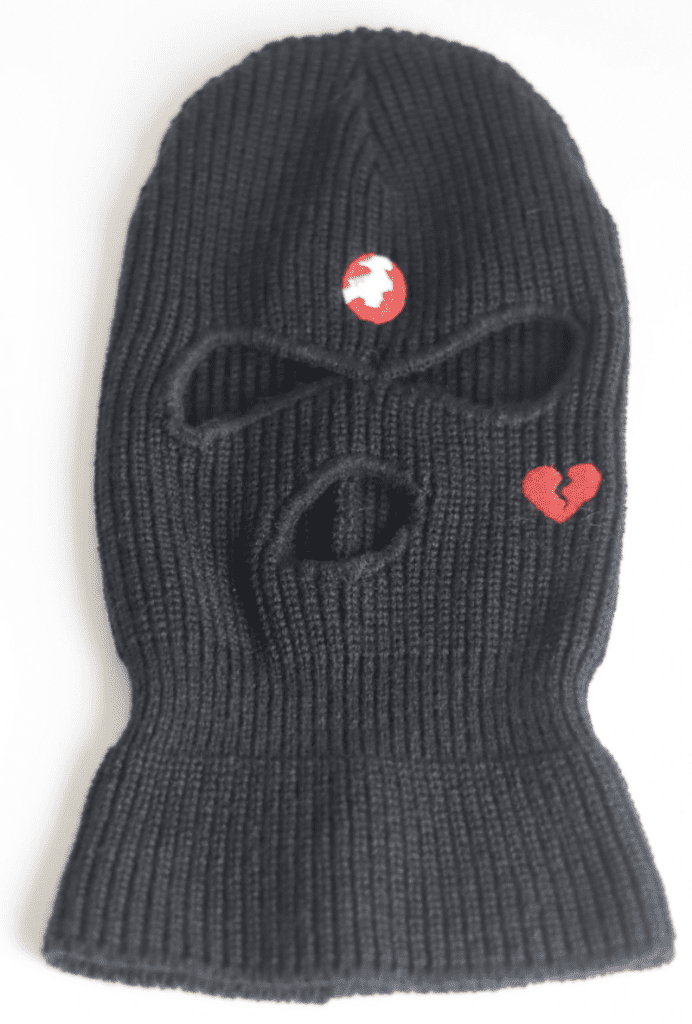 Check out this quality yet simple 3-hole knitted mask designed for both men and women. It features a long neck for maximum skin coverage. With its durable material and stylish, comfy design, there's no doubt that it'll give you real value for your money.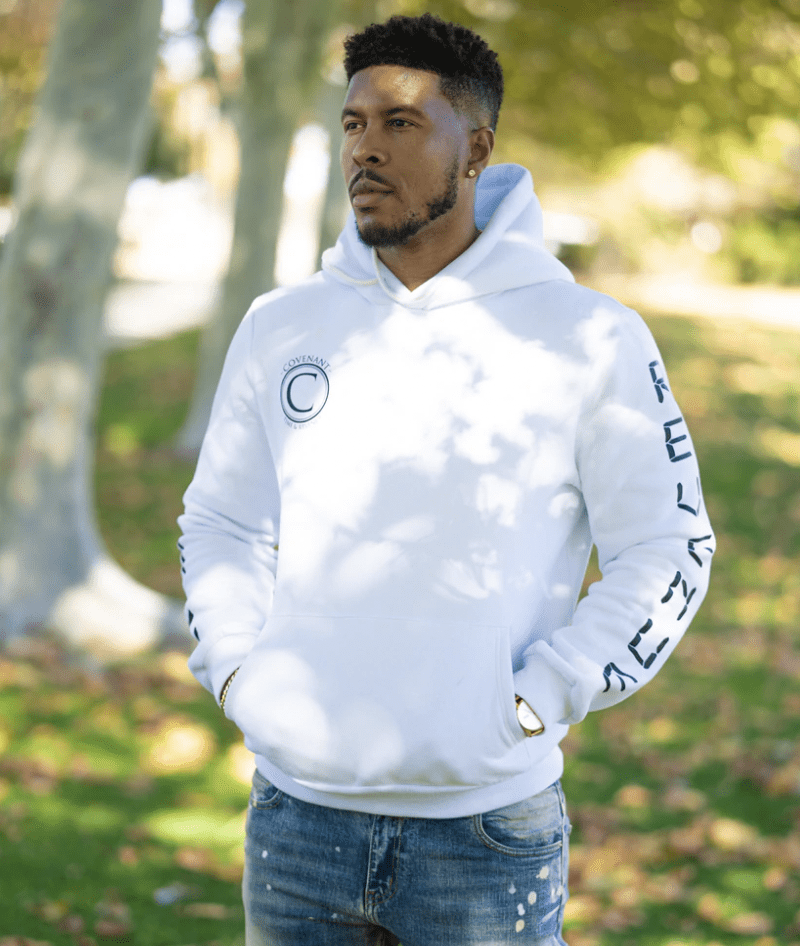 Here's another item you can pre-order on LowTierGod's online shop. It comes in a lovely white color, and there's also a black option to consider. This streamer avails this hoodie in various sizes, ranging from medium to 3XL. The left side features the Covenant brand logo to enhance its visual appeal.
Frequently Asked Questions about LowTierGod
Question: Which is LowTierGod's favorite music genre?
Answer: LowTierGod prefers hip hop to other music genres. His favorite artists are Kendrick Lamar, Eminem, and Tupac.
Question: What happened between LowTierGod and MomoKun?
Answer: LowTierGod was involved in an altercation with the infamous cosplayer MomoKun in 2017 after she was accused of sexual harassment. He uploaded a 20-minute video where he critiqued her for being shady and 'using' her body to attract attention and make her way into men's pockets.
Question: Was LowTierGod married?
Answer: No. LowTierGod has never been married.
Question: Does LowTierGod like working out?
Answer: Yes, as a healthy lifestyle enthusiast, LowTierGod is a gym regular. Depending on his gaming schedule, he works out six or more times a week.
Question: Why is LowTierGod referred to as a "rage quitter"?
Answer: LowTierGod is known as a rage quitter because when other players beat him in games, he gets so mad that he blocks them to avoid teaming up with them again.
Recommended Reads:
Research Citations
https://www.eventhubs.com/news/2016/may/05/viscant-vs-low-ti3r-god-runback-watch-these-two-players-square-once-again-time-street-fighter-5/
https://web.archive.org/web/20210417120551/https://www.gameskinny.com/m6sj8/eleague-announces-first-esports-reality-series-the-challenger-street-fighter-v
https://web.archive.org/web/20210205044334/https://dotesports.com/fgc/news/capcom-bans-ceroblast-low-tier-god-from-all-events
https://web.archive.org/web/20200430222209/https://www.hollywoodreporter.com/news/esports-arena-capcom-bans-two-street-fighter-pros-offensive-statements-surface-1292299
https://www.ginx.tv/en/street-fighter-5/capcom-unbans-ceroblast-following-racist-comments-issues-ultimatum
https://www.looper.com/452247/streamers-who-became-famous-for-their-rage-quits/
https://www.twitch.tv/lowti3rgod/about
https://www.youtube.com/c/Lowtiergod/about
https://www.youtube.com/watch?v=afCDPVtHB2s
https://twitchtracker.com/lowti3rgod
https://www.espn.com/esports/story/_/id/27114444/mike-brolylegs-begum-most-extraordinary-street-fighter-competitor