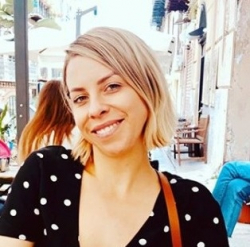 Latest posts by Jodie Chiffey
(see all)
Charles "Cr1TiKaL" White Jr., also popularly known as MoistCr1TiKaL, is an American Twitch streamer, YouTuber, Podcaster, and entrepreneur.
Moistcr1tikal has also dabbled in tons of other endeavors. For instance, he's appeared in several TV shows, and voice acted in more than five games. Did you know he also collaborated with famous artist Ricardo Jaime and author Stephanie Phillips to co-write and launch GODSLAP, an interesting comic book for graphic novel enthusiasts?
This bio dives into Moistcr1tikal, covering various facets of his professional and personal life. Starting us off are these quick biofacts;
Moistcr1tikal's Bio Facts
| | |
| --- | --- |
| Real Name | Charles White Jr. |
| Birthdate | August 2, 1994 |
| Birthplace | Florida, United States |
| Nickname | Moistcr1tikal |
| Height | 1.67m |
| Nationality | American |
| Zodiac Sign | Leo |
| Siblings | N/A |
| Children | N/A |
| Partner/Girlfriend | Moistcr1tikal's girlfriend is Tiana Tracy |
| Games Played | Apex Legends, Just Chatting, Fortnite, Fall Guys, Gundam Evolution, etc. |
| Net Worth | $12M |
| Social Media | Twitch: moistcr1tikal, Twitter: @MoistCr1TiKaL, Instagram: bigmoistcr1tikal, YouTube: penguinz0, |
| Awards | Moistcr1tikal won the Best Variety Streamer Award at the 2022 Streamer Awards |
| Last Updated | April 2022 |
Moistcr1tikal's Birthplace and Early Life
Moistcr1tikal was born on August 2, 1994, in Tampa, Florida.
He went to the Carrollwood Day School. And like any other kid, he made friends and indulged in entertaining sports – his favorite was basketball.
As a teen, Moistcr1tikal suffered from obsessive-compulsive disorder, which affected how he did his day-to-day activities. Some people even deemed him weird because of it. But fortunately, this condition did not deter him from pursuing his interests in life.
After high school, Moistcr1tikal joined the University of Tampa and eventually graduated with a Bachelor's degree in Human Sciences.
See also: Kyliebitkin Bio
How Did Moistcr1tikal Get Started Gaming?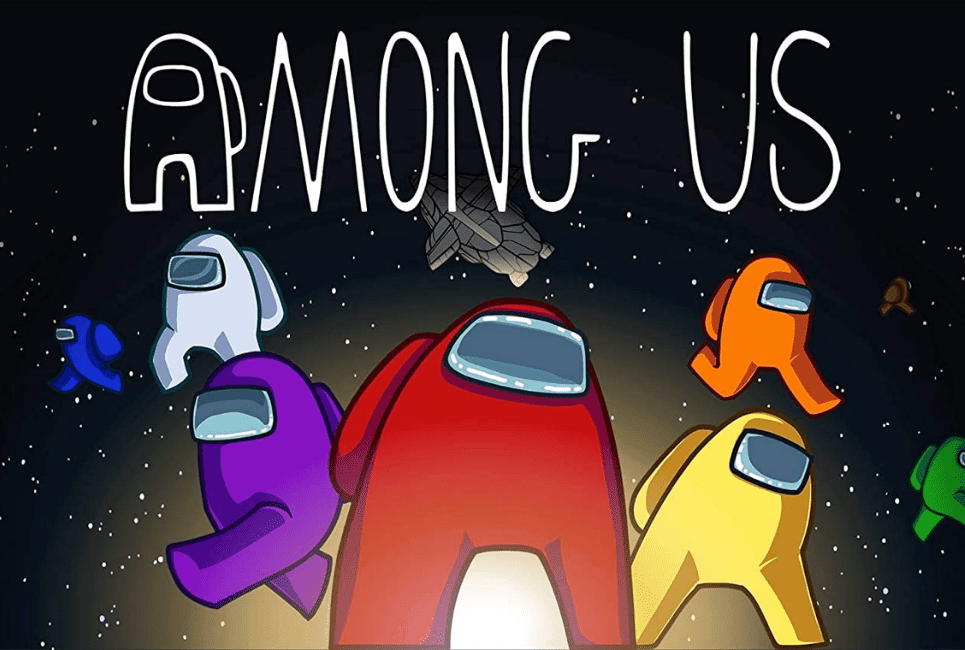 Moistcr1tikal's gaming journey commenced in 2006, about the same time he started creating video content. He created his first YouTube channel the following year and began uploading videos.
One of Moistcr1tikal's first videos featured Gears of War's gameplay. A few years later, he discovered Justin.tv and started live streaming.
He gained traction as he continued to upload more gameplays. Some even drew the attention of celebrities such as Ray William Johnson, who applauded his great sense of humor.
Moistcr1tikal began streaming on Twitch in 2018. His popularity on this platform grew considerably within a short duration, thanks to his Among Us and Chess streams that sometimes featured famous streamers like Disguised Toast, Pokimane, and Valkyrae.
His consistency and devotion saw him shine at the Streamer Awards in 2022, where he bagged the Best Variety Streamer award.
Moistcr1tikal's Videos
After mud-slinging one another across different social media platforms. The D-day was finally here. A face-off between two legendary eSports players who had impressively carved a career and earned the coveted Twitch partner tag.
But unlike the swift and focus demanding battle royal games they were used to, this particular game called for patience, baiting, strategy, and lots of critical thinking.
Will the elusive and manipulative xQc bundle out the strategizing MoistCr1tikal in this much-awaited Chess tournament? Find out here; spoiler alert; it took 2 minutes.
In a crisp, clear voice, with a heavily accentuated tone, Moistcr1tikal gives his subjective criticism of the movie Airbender that premiered in 2010.
Touted as a bridge that would have paved the way for animation adaptation into live movies, the Airbender fell miles away from expectations.
Millions of enthusiasts, Moistcr1tikal included, couldn't even conceive how horribly wrong an idea can pan out to be. Here is a preview of his thoughts on what it should have been contrasted against what it was.
Moistcr1tikal's Game Setup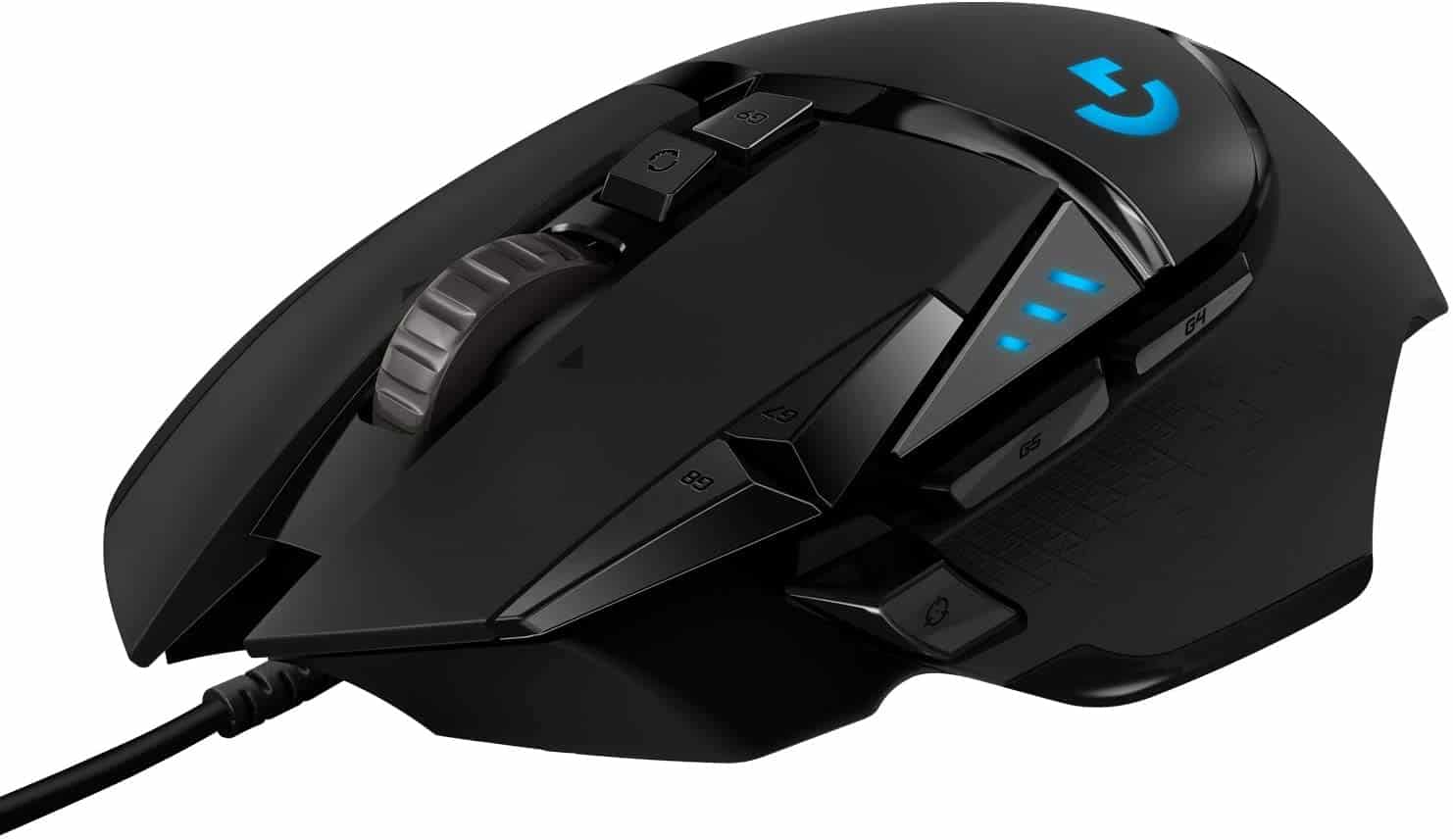 The Logitech G502 Hero is one of the oldest yet most reliable wired gaming mice that forms part of Moistcr1tikal gaming equipment.
For starters, the mouse dons the revered Hero 25K sensor that affords him a 1:1 tracking, 400 plus tips, and 100 – 25,600 max dpi sensitivity plus zero smoothing, filtering, or acceleration. This translates to accurate aiming, precise measuring, and unmatched reliability.
Further, the mouse comes with five 3.6grams weights that allow Moistcr1tikal to customize and fine-tune it to his unique gaming needs. Other customization options include programmable RGB lighting with up to 16.8 million options, 11 customizable buttons, and onboard memory.
Other key features include mechanical switch button tensioning for a crisp, clean click feel with rapid click feedback, and programmable buttons for saving on the fly profiles within the mouse memory.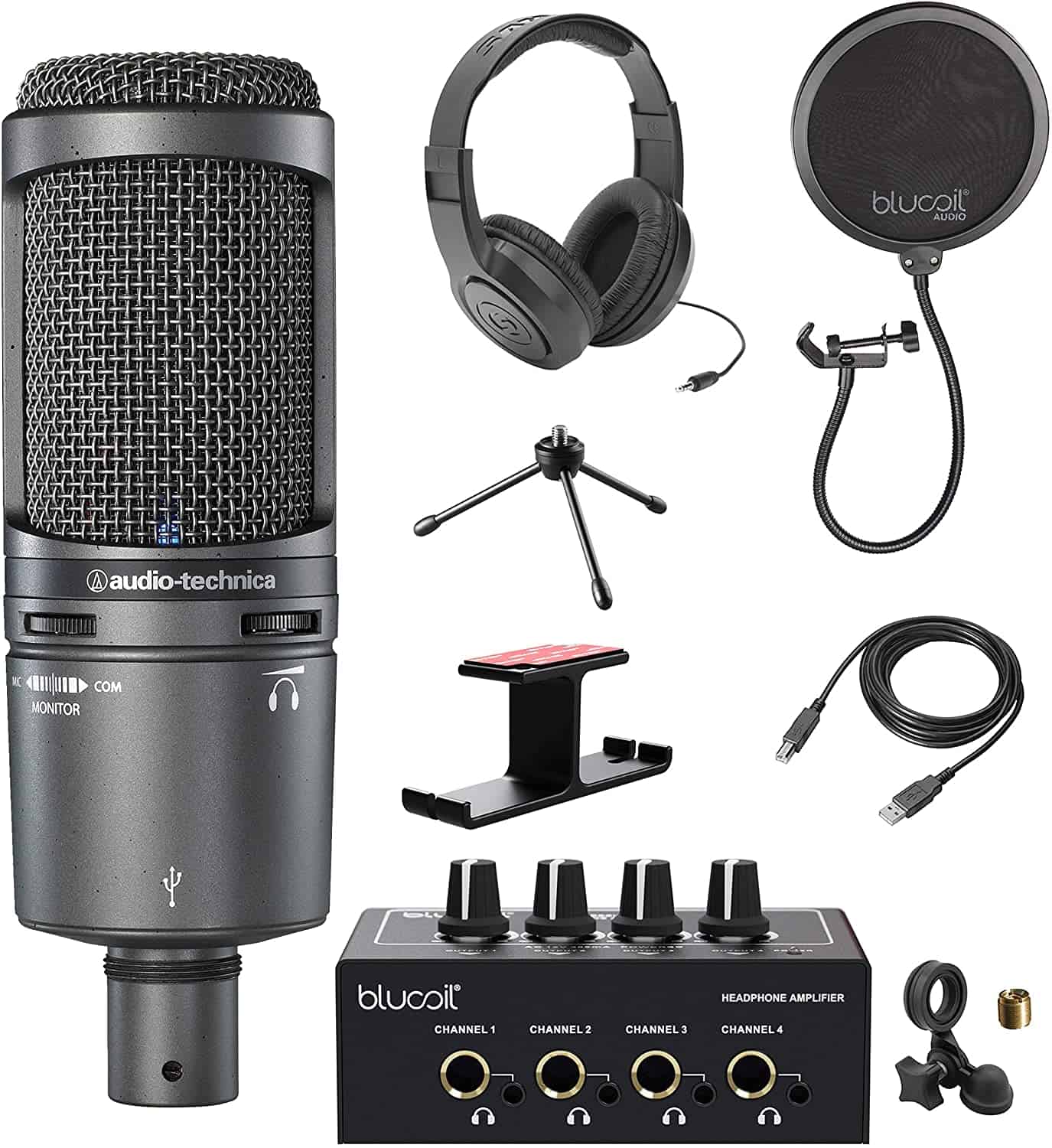 Moistcr1tikal uses the iconic Blue Yeti for all his streaming activities. The microphone is bundled with tons of features that make it ideal for streaming, podcasts, and conference calls.
For starters, the microphone is powered through a USB port and requires 5v and 150mA. This makes it both portable and convenient for Moistcr1tikal to plug it into most of his gaming components.
Further, the mic has intuitive audio controls along its shaft. This includes a mute button and indicator, pattern selection, volume dial, and a mic gain dial.
Another addition to his gaming mic is the popular Audio-Technica AT2020USB+ which is commonplace with renowned gamers like Lirik. Unlike Lirik, Moistcr1tikal uses it when creating content for his YouTube channel or when giving humorous video commentaries.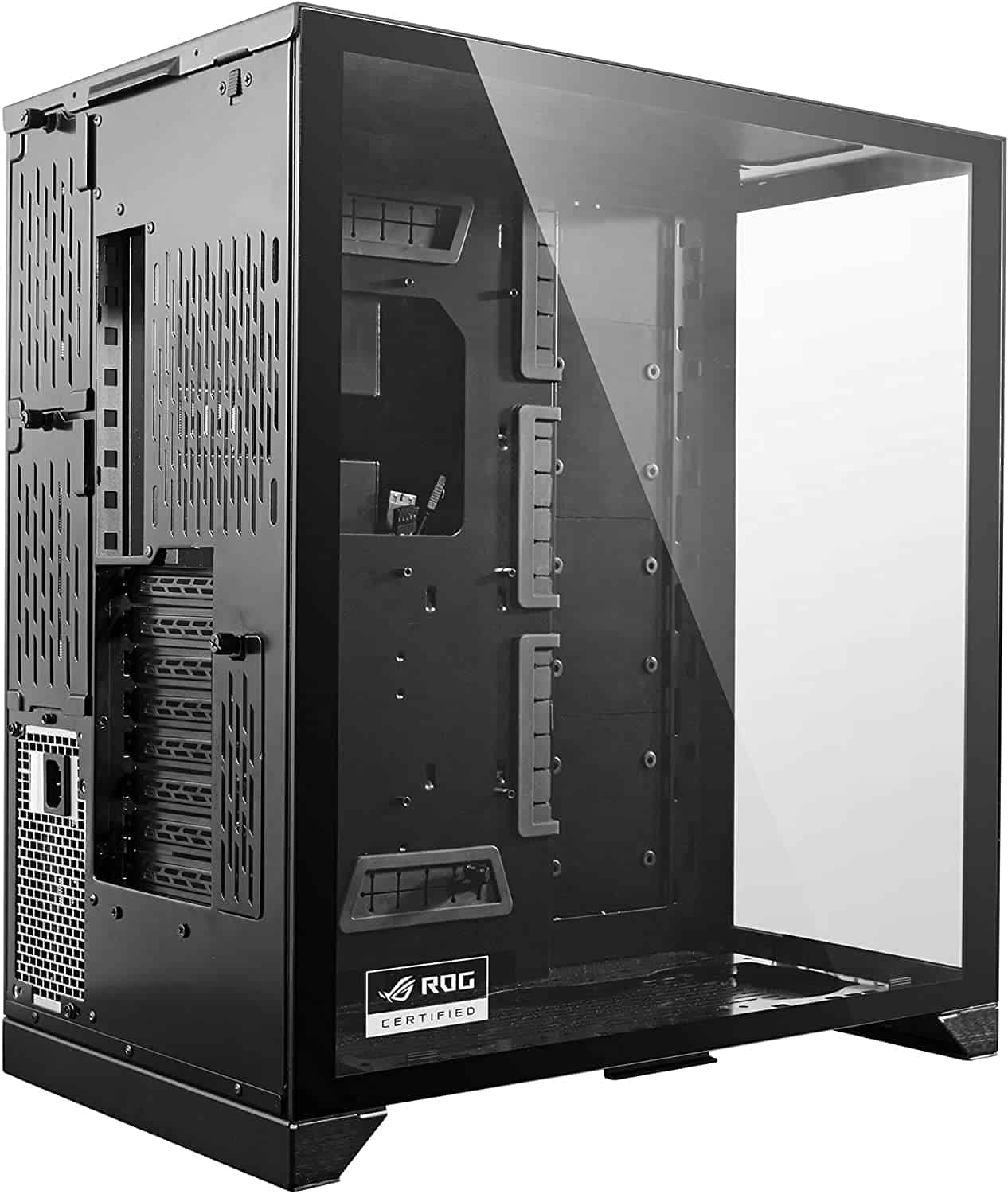 Moistcr1tikal uses the excellently designed Lian Li O11 Dynamic XL case to flaunt his diverse gaming gear. Like all compact Lian cases, it dons Lian's trademark premium finish that allows unhindered airflow for optimal cooling.
The case can support up to nine fans to further keep the temperatures low to guarantee optimal temperatures for the most intensive gaming sessions.
Despite the compact design, the case is spacious enough to accommodate all, if not most, of Moistcr1tikal's enclosable components. Combine this with hot-swappable drives that allow Moistcr1tikal to replace or add storage drives without shutting his PC. You can concur that he does get value for money.
Another key feature is its inbuilt RGB lighting that can be intuitively controlled to be in synch with his motherboard. This adds to the mystics and vibrance that compliments Moistcr1tikal's display.
Other key features include a premium design that merges aluminum and tempered glass to give the case an exquisite finish. A push-hold and screw-free design for easy assembling, multiple ports for diverse connections, flexible GPU configurations, and optimized storage layout.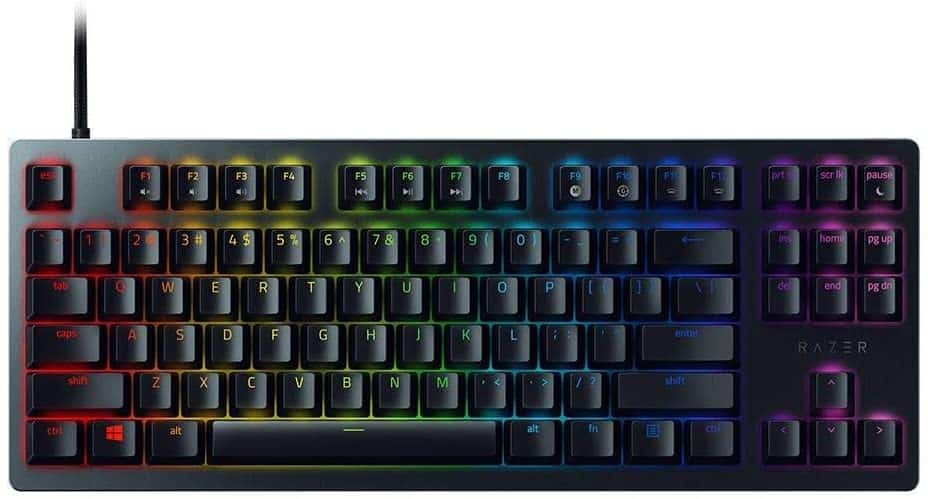 It is by no mere chance that Moistcr1tikal prefers the tenkeyless mechanical Razer Huntsman TE keyboard. For starters, the keyboard uses the fastest Razor switches, which Team Razer has tried and tested.
The switches have been proven to confer uses with the much-needed split-second advantage. And as Moistcr1tikal can attest, a split second is all he needs to edge out his competitors in the fiercest battle royal.
Further, the keyboard keys are covered with high quality, thick and durable PBT keycaps that can withstand millions of keypresses with little to no wear. The keycaps are infused with shine-through material that allows for seamless sync for better RGB lighting that comes in handy in dimly lit rooms.
Other key features include a detachable USB-C cable for improved portability and overall durability. Onboard memory for storage of macro profiles and adjustable two dual-angle for varied gaming needs.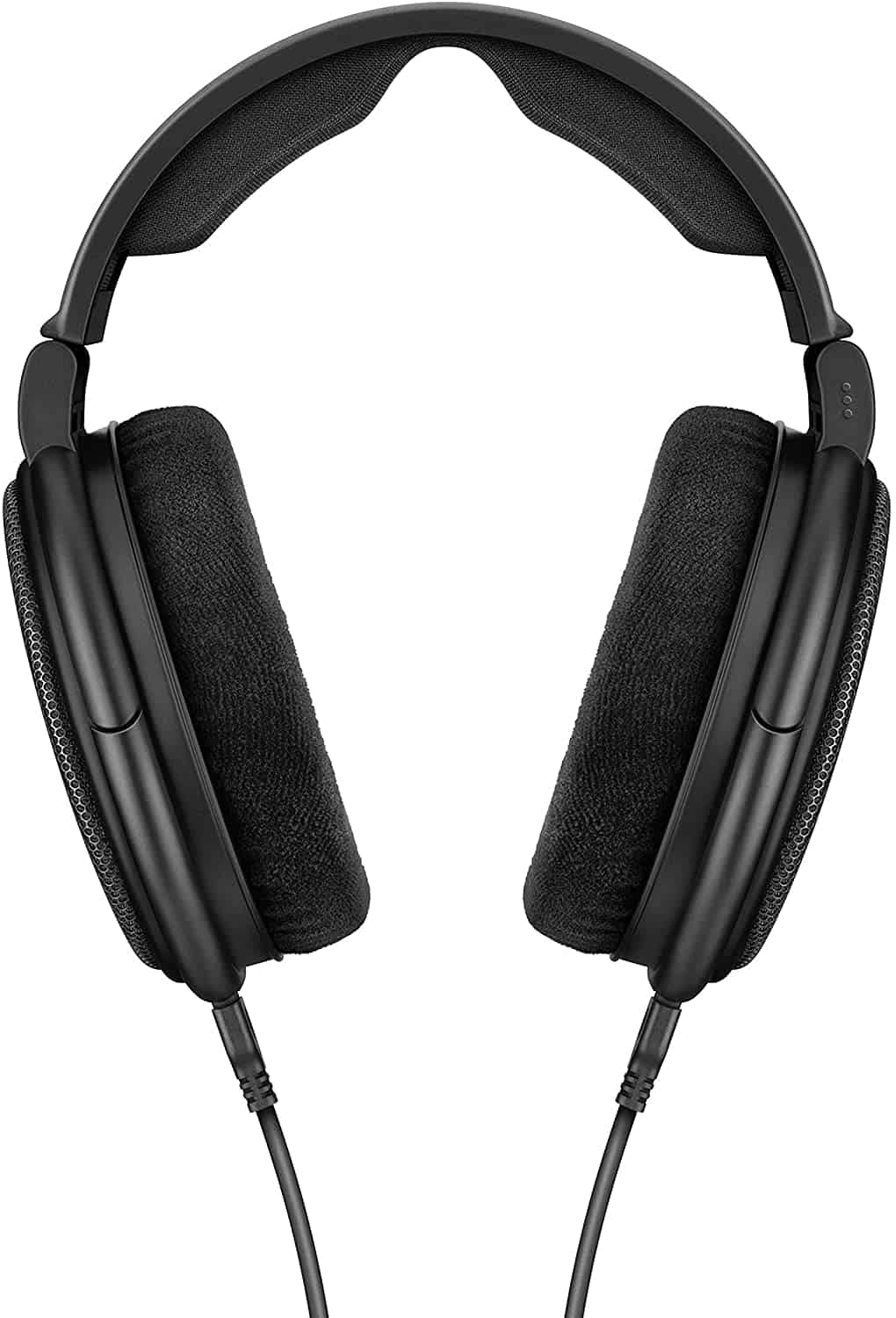 Most streamers know that superb audio quality is the difference between a mediocre fanbase and ever-peaking subscribers. This may explain why Lvndmark (proceed to Lvndmark's bio) and Moistcr1tikal deploy the services of the wired SENNHEISER HD 660 S.
For starters, the open back headphone has para aramid-reinforced detachable cables optimized to guarantee Moistcr1tikal signal integrity with minimal handling noise. Further, they are supplied with dual connection cables and hand-selected transducers for precise and exceptionally accurate sounds.
Other key features include a 150-ohm nominal impedance that allows direct connection to wired and wireless devices, padded ear cups, and a frequency response of 10 to 41,000 Hz ( 10 dB) at 150-ohm nominal impedance.
Moistcr1tikal uses the simple yet versatile Logitech C922 pro webcam when streaming. The plug-and-play webcam has the option of being mounted on a tripod stand or being clipped on different flat surfaces such as laptop screens or gaming monitors.
The webcam captures exciting details and bright, natural colors in fluid video at 30FPs, thanks to its full 1080p glass lens.
Another key feature is its HD auto-focus and light correction technology. With this, the webcam automatically auto-tunes Moistcr1tikal's lighting condition to yield razor-sharp high Def images and videos for his huge fanbase.
Other key features include a hyperfast 60 fps at 720p for particularly smooth videos with zero lag and distortion, and a full Stereophonics fitted with two microphones.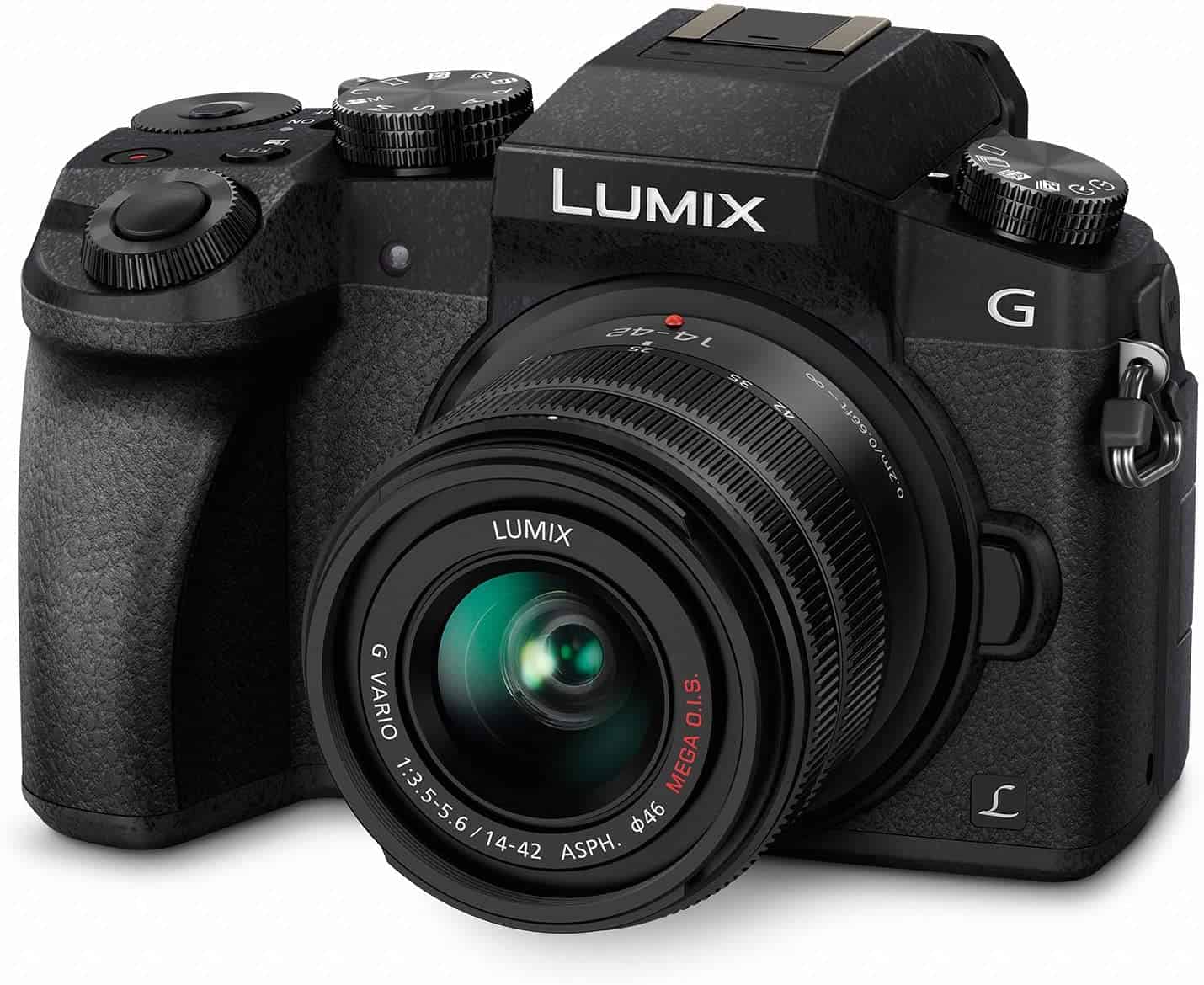 The Panasonic Lumix G7 is Moistcr1tikal's step-up option from his versatile streaming webcam.
The camera has well-taught intuitive controls, a detailed electronic viewfinder with some generous spacing, and a fully articulated touch-screen.
In terms of performance, the camera is an all-around performer with the capability of 4K video Capture, multiple connectivity ports, and support for most modern storage options.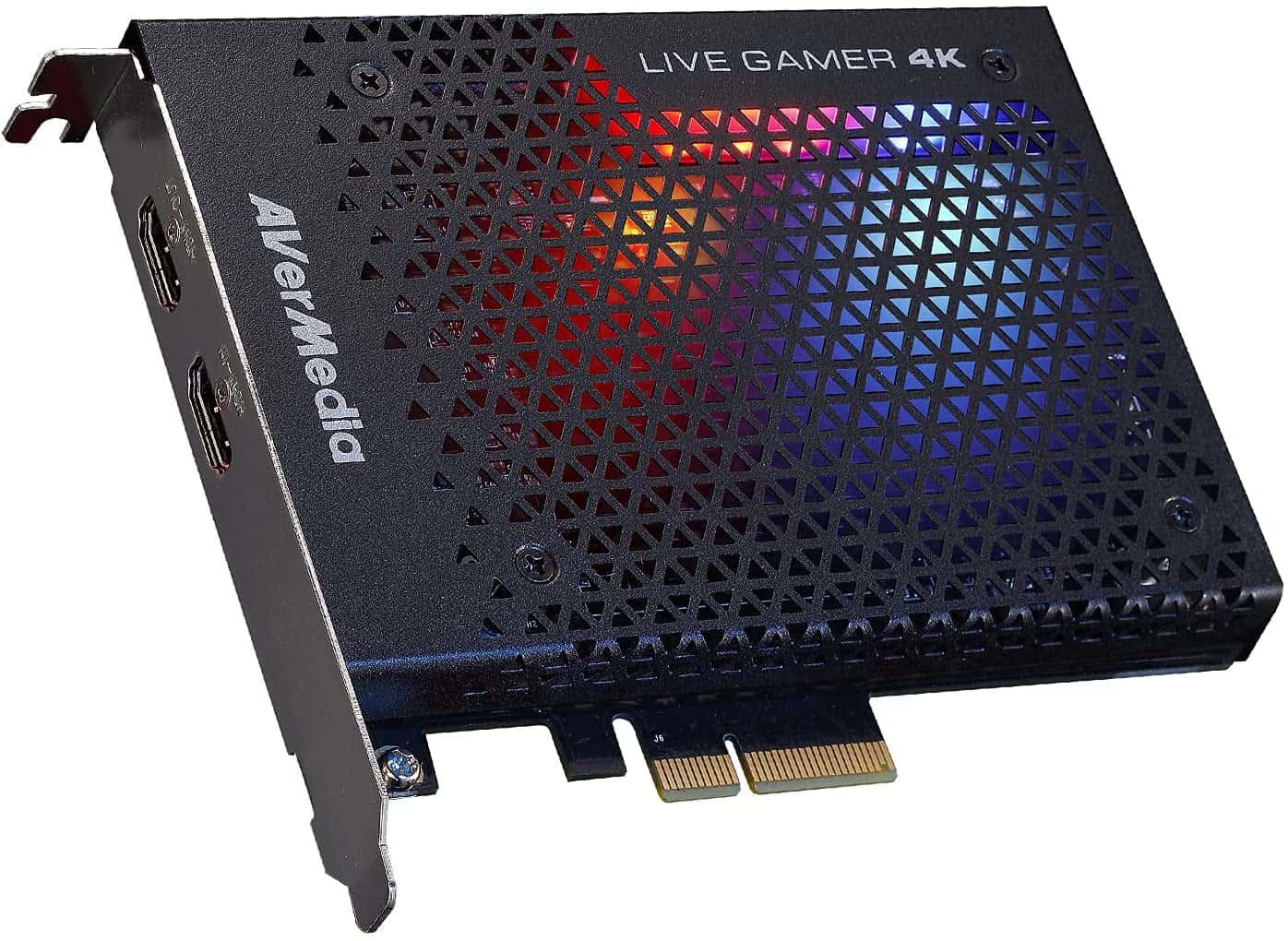 The AVerMedia Live Gamer 4K is an excellent gaming tool that comes in handy when Moistcr1tikal streams from his gaming consoles.
For starters, the capture card is impressively portable, has negligible latency, records directly to an SD card, and allows Moistcr1tikal to enjoy the thrill of gaming without the need for a second monitor.
Its key features include 3 customizable preset RGB modes, support for 4Kp60, 1440p144, and 1080p240. Ability to record Multi-track surround sound audio with RECentral. And the capability to record up to 240 FPS on a Full HD signal.
Moistcr1tikal's PSU: NZXT C850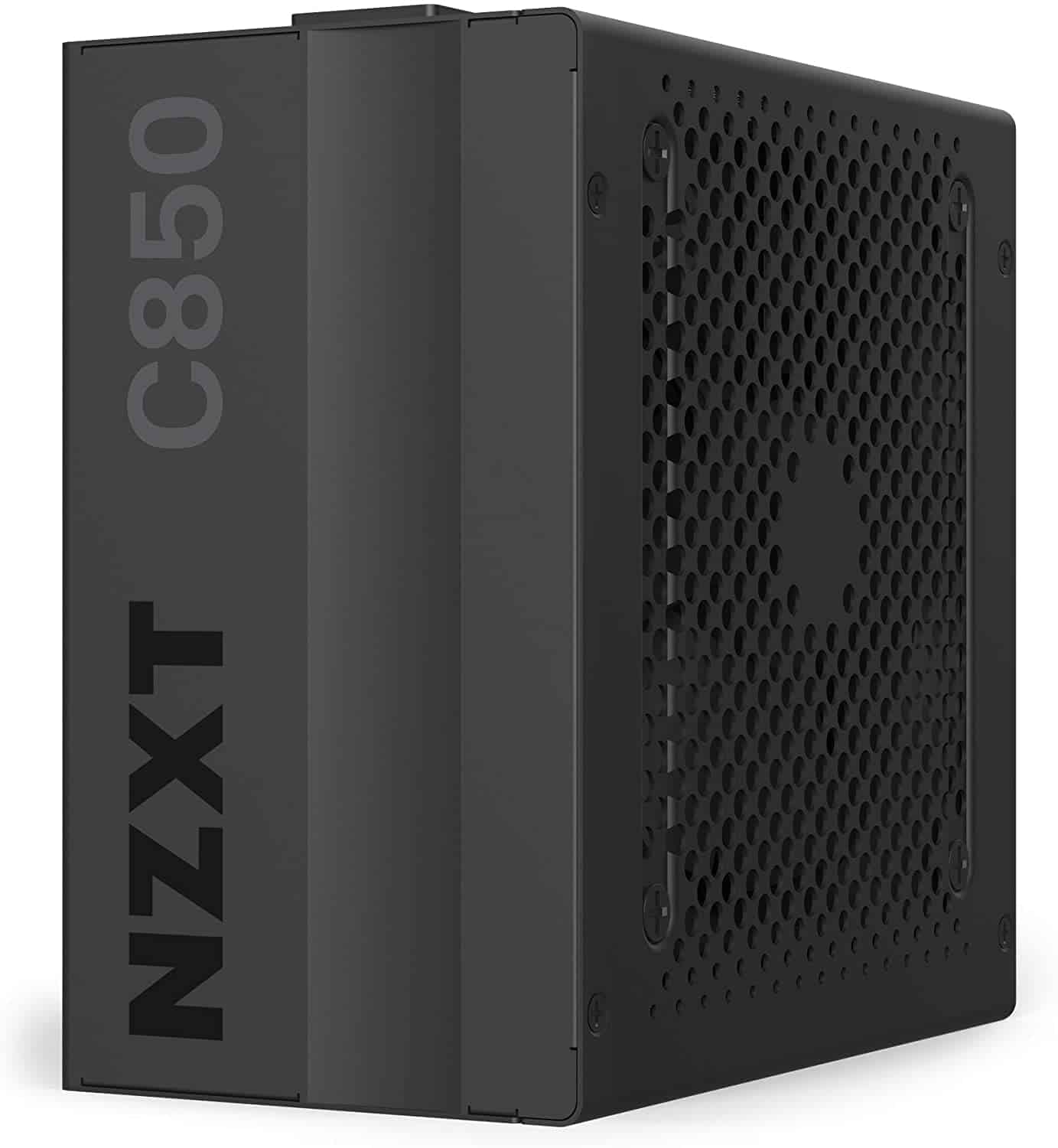 Moistcr1tikal uses mildly costly streaming equipment. It is, therefore, only but fair that he regulates his voltage and wattage, which is where NZXT's C850 series comes in.
The power supply unit features hand-selected Japanese capacitors that render it supremely reliable and superbly efficient. Further, the PSU is 80 PLUS GOLD rated, making it less wasteful even under heavy loads.
The PSU comes with user-selectable silent operation and Hybrid silent fan control to provide the much-needed zero to almost zero noise levels. These two features consistently work to reduce noise, dissipate heat and ensure cooling in Moistcr1tikal's setup.
Another NZXT masterpiece in Moistcr1tikal's setup is the Kraken Z73 CPU cooler.
For starters, the cooler is exquisitely designed with stunning visuals, fancy LCD screens displaying various system operation levels, and an RGB connector for NZXT RGB compatible accessories.
Further, it boasts a chamfered intake and a fluid dynamic bearing that delivers incredible performance characterized by silent operation, powerful cooling, and long-term reliability.
Other key features include elegant CAM integration with simple yet intuitive, software-driven controls, making Moistcr1tikal's the master of his systems' appearance and performance.
As DrDisrespect and S1mple can attest, gamers can never go wrong with the incredible Zowie XL2546K gaming monitor. For starters, the monitor boasts of a lighting fast response time of 1ms, effectively dealing with motion blur in Moistcr1tikal's fast-paced gaming scenes.
The monitor also has an impressive 240 Hz refresh rate that is coupled with Full-HD to give Moistcr1tikal nothing short of smooth and immersive gaming sessions that are free of screen tearing.
Another noteworthy feature is its iconic shield design. To live up to the tournament-level rating, the monitor features an adjustable shield to keep out distractions so that Moistcr1tikal can solely focus on winning.
It also has the Black eQualizer technology to enhance visibility and reduce eye strain when streaming from dark rooms.
Last on this iconic gaming monitor's impressive features is its vast mounting and adjustment capability that allow for tilting, pivoting, height adjustment, or VESA mounting.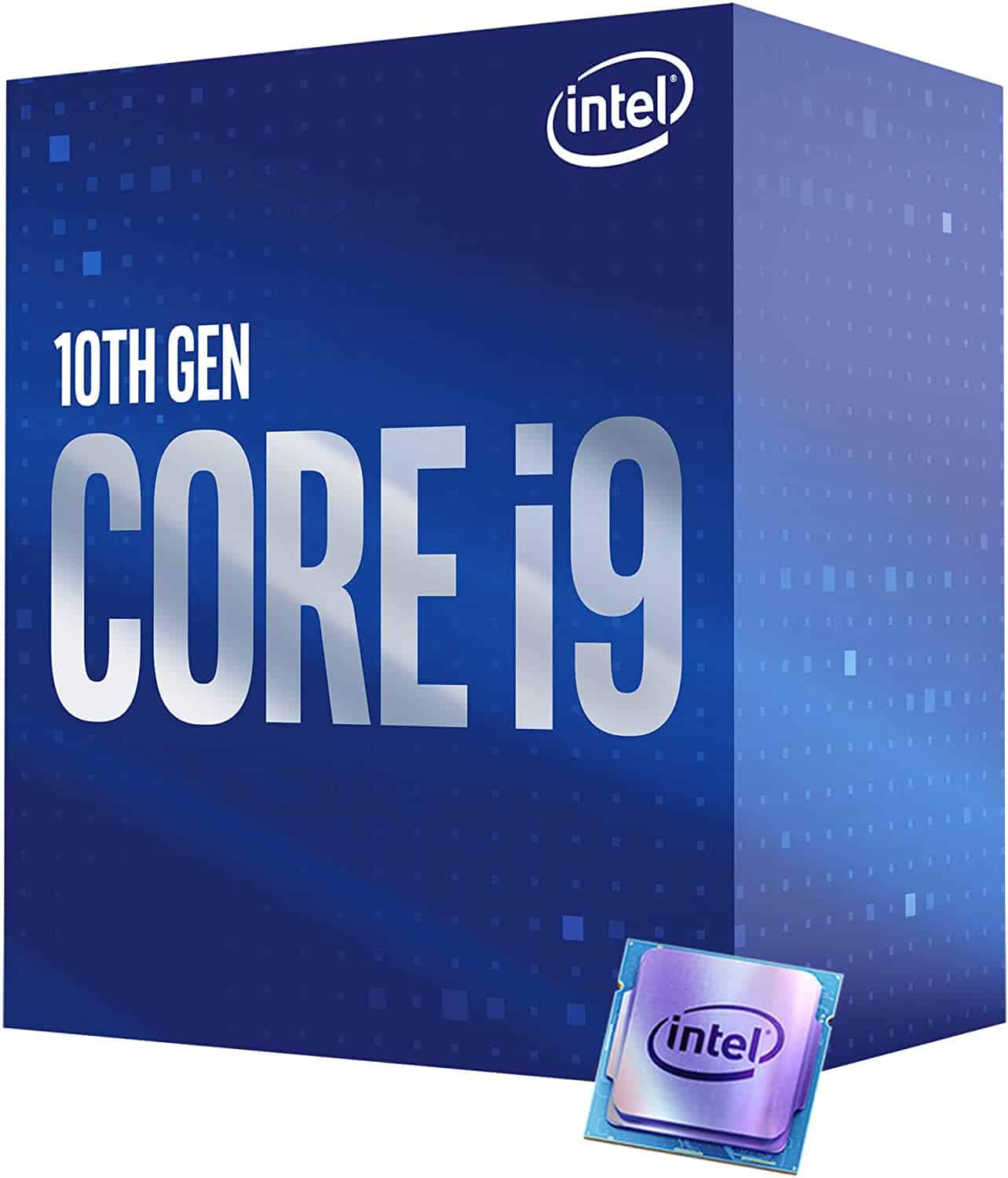 As would be expected of any serious eSport-worthy contender, Moistcr1tikal, just like Strahfe, uses the monstrous Intel i9-10900k. This Intel-driven masterpiece packs 10 cores and 20 threads and can clock up to 5.3GHz.
This is sufficient clock speed and processor power to run the most demanding gaming, such as Battlefield 2042, which is Moistcr1tikal forte.
Other key features include compatibility with Intel 400 chipset-based motherboards, Intel Turbo Boost Max Technology 3.0 support, and Intel Optane Memory support.
Moistcr1tikal's Chair: IKEA Millberget Swivel Chair Bomstad Black

To rapidly power up his PC, swiftly launch his games, and conveniently store large video and audio files, Moistcr1tikal relies on the Samsung 970. The SSD has impressive read/write speeds, superior heat dissipation options, and excellent performance optimization and data security.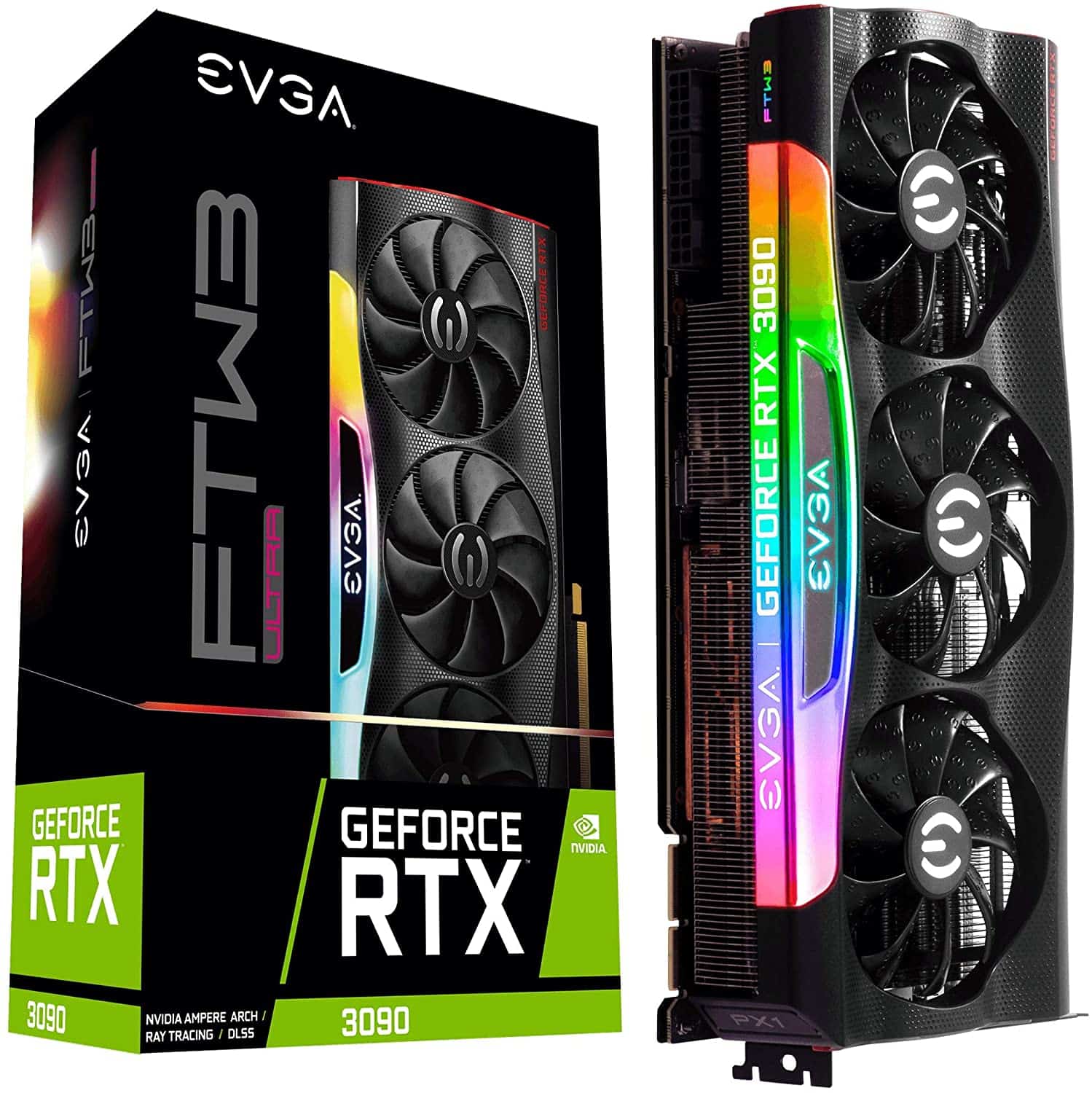 The RTX 3090 is an upgrade to the common RTX 3080. And as one would expect, it ought to be a better performer than its predecessors. But, unlike them, the 3090 launched as the first 8K capable graphics card from GeForce.
For starters, the 3090 features an ingenious interactive design for better cooling. In this new design, select premium copper base with a generous surface area, a new 180 heat pipe design, and more airflow pockets all work to increase the contact surface for more efficient cooling.
The result is the unlocking of a colossally powerful card that will catapult Moistcr1tikal to the highest tier level of gaming.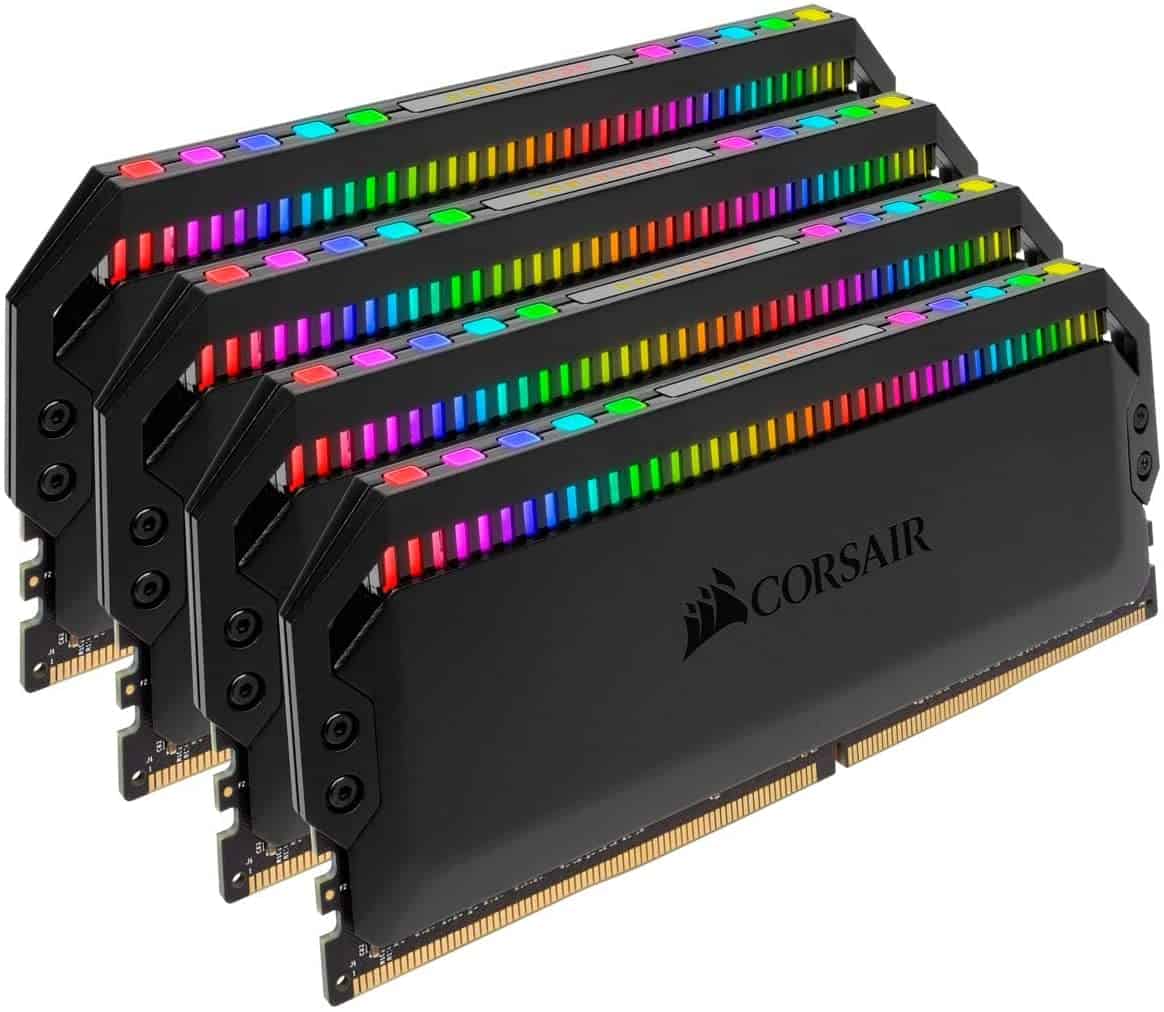 Like Legendarylea (checkout Legendarylea's bio), Moistcr1tikal uses the iconic Corsair Dominator Platinum Ram. The Ram comes with 12 individually addressable ultra-bright RGB LEDs that spectacularly illuminate and light Moistcr1tikal setup.
Further, the Ram is compatible with Corsair's ICUE software affording Moistcr1tikal real-time monitoring of his temperature and frequency readings.
Add this to a performance boost courtesy of tightly screened memory chips that ooze overclocking. You will concur that Moistcr1tikal made a kill with both aesthetics and performance.
Other key features include a die-casting precision to enhance durability, patented DHX cooling for better cooling, and a refined design that perfectly compliments system designs.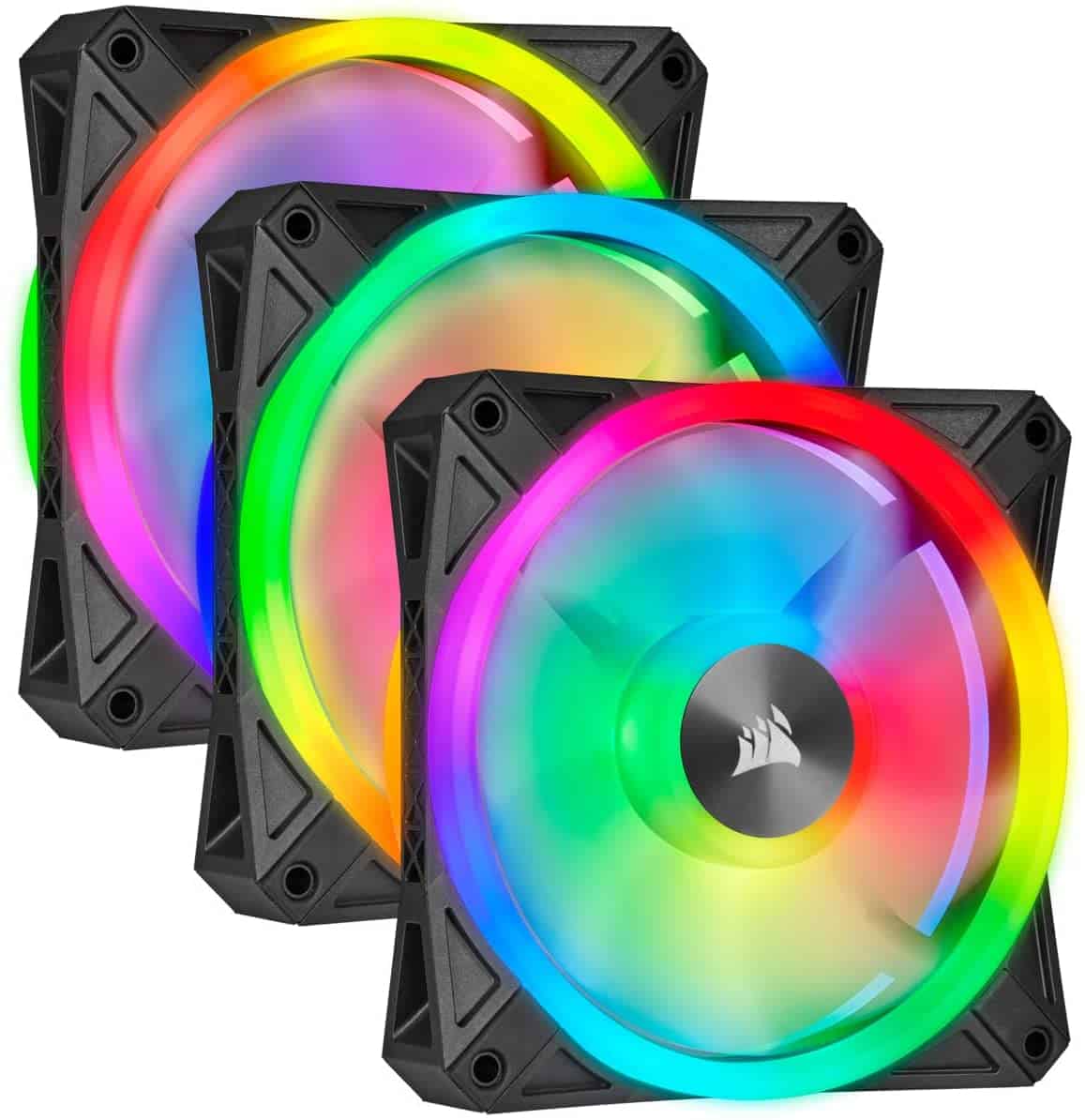 Moistcr1tikal fancies the iconic Corsair QL 120 RGB fan. The fan is ingeniously designed to allow him to customize his RGB lighting with animated lighting effects through the intuitive Corsair ICUE software.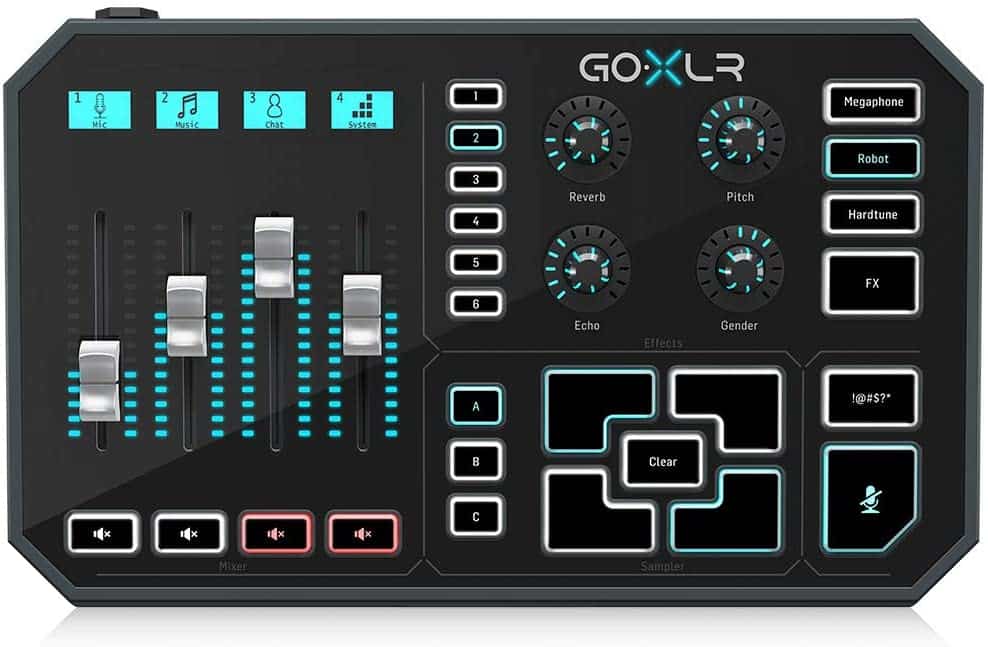 Moistcr1tikal prefers the TC-Helicon GoXLR mixer. The mixer comes in both mini and moderately bigger options.
Both sizes come bundled with the convenience and features associated with intuitive hardware and software audio controls from a centralized machine.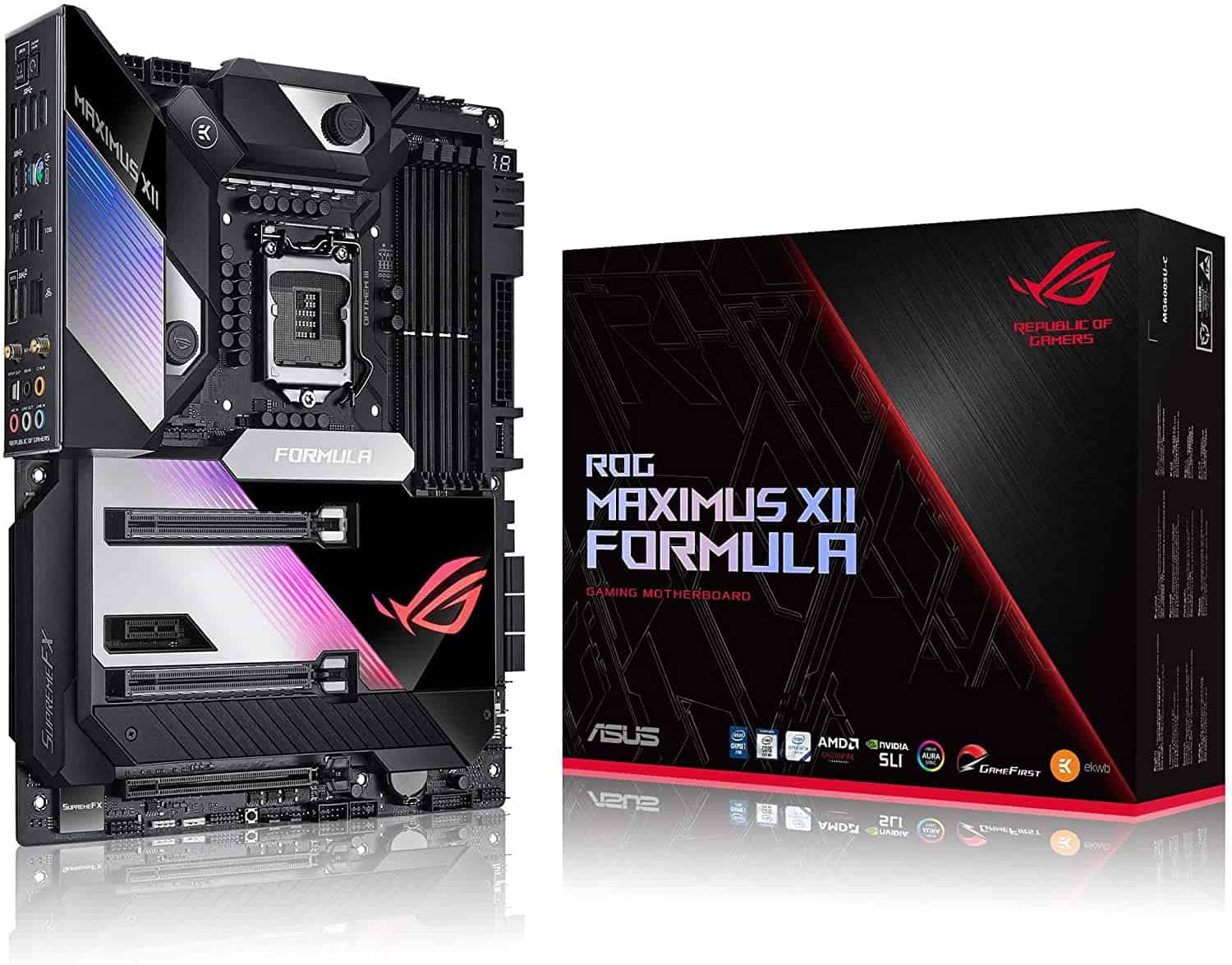 The motherboard offers excellent connectivity with 2.5Gb/s LAN and WiFi 6 and 10Gb/s Ethernet via an Aquantia controller.
All this is ingeniously bundled into a chic design that is illuminated with impressive RGB aura effects.
To optimally serve his needs, the motherboard supports 10th generation Intel chips making it a well-rounded performer that is designed to easily overclock.
Other key features include compatibility with LGA 1200 socket chipsets, robust VRM, M.2 sockets, and 8 SATA ports, among many others.
Moistcr1tikal's Game Settings
Moistcr1tikal's Battlefield 2042 Video Settings
| | |
| --- | --- |
| Fullscreen Mode | Fullscreen |
| Resolution | 1920 x1080 |
| Refresh Rate | 240Hz |
| Field of View | 105 |
| ADS Field of View | Off |
| Brightness | 50 |
| High Dynamic Range | 50 |
| Motion Blur | 0 |
| Chromatic Aberration | On |
| Film Grain | On |
| Vignette | On |
| Lens Distortion | On |
| Texture Quality | High |
| Texture Filtering | High |
| Lighting Quality | High |
| Effects Quality | High |
| Mesh Quality | High |
| Terran Quality | High |
| Anti-Aliasing | TAA High |
| Ambient Occlusion | HBAO |
| Dynamic Scale Resolution | Off |
| V-Sync | On |
| Post-Processing | On |
| Future Frame Rendering | On |
Moistcr1tikal's Battlefield 2042 Keybinds
| | |
| --- | --- |
| Jump/Vault | Space Bar |
| Crouch Slide | Left Ctrl |
| Sprint/Steady Scope | Left Shift |
| Prone | Z |
| Fire Weapon | Left Mouse Button |
| Zoom | Right Mouse Button |
| Reload/Vent | R |
| Interact | E |
| Melee | Default |
| Primary Weapon | Default |
| Secondary Weapon | Default |
| Throw Grenade | Off |
| Fire Mode | Default |
| Map | M |
| Scoreboard | Default |
| Voice Chat | L-Alt |
| Push to Talk | L |
Moistcr1tikal's Battlefield 2042 Settings
| | |
| --- | --- |
| Invert Vertical Look for Soldiers | Off |
| Mouse Raw Input | On |
| Soldier Mouse aims for Sensitivity | Default |
| Vertical Mouse zoom aim Ratio | Default |
| Uniform Soldier Aiming | On |
| Zoom Transition Sensitivity | Off |
| Soldier Zoom Aim Sensitivity | 100 |
| Soldier Weapon Zoom | Hold |
| Coefficient | Default |
Moistcr1tikal's Family
Moistcr1tikal has been dating Tiana Tracy since 2016. They met at a Yu-Gi-Oh! tournament and were taken with each other while having their first conversation.
Tiana is also a content creator, but her popularity only surged when she became romantically involved with Moistcr1tikal.
Still, nothing about her childhood or early life is in the limelight, and she seems to like it that way. But like Moistcr1tikal, she's also American.
See also: BaboAbe Bio
Moistcr1tikal's Net Worth and Career Earnings
As of 2022, Moistcr1tikal has a net worth of $12M which has been generated through;
Twitch
Moistcr1tikal ranks among the highest-paid Twitch streamers on the block. The alleged 2021 Twitch data leak indicated that his payouts between August 2019 and October 2021 amounted to $2,098,742.63. And don't forget this large sum doesn't include his donations.
His Twitch variety channel is already on the most-watched English channels list. Most of his streams amassing 10K to 14K views. He streams games like Fortnite, Just Chatting, WWE 2K22, Apex Legends, Fall Guys, and Gundam Evolution.
YouTube
Moistcr1tikal has four YouTube channels, but he hasn't uploaded content on some of them. He opened his oldest one, penguinz0, in 2007, and it has accumulated 5,134,228,593 views so far. His second one, Cr1TiKaL, has garnered 309,384 views. And his latest channel, Huge Charles, has already amassed 170,727,460 views, which is impressive since he only opened it a mid-last year.
All Moistcr1tikal's YouTube channels have more than 1,000 subscribers, making them eligible for monetization. And although he's made it clear that he's demonetized some of his videos, he rakes in over $100K monthly in YouTube payouts.
Esport Competitions
As of 2021, Moistcr1tikal had participated in 8 tournaments to earn $11,762.50. The games he played were Apex Legends, Fall Guys, and Chess, registering for all of them as a free agent. Chess.com accounted for $9,062.50 (77.05%) of his total esport earnings.
Merch Sales
Moistcr1tikal has earned a considerable sum selling merch on his online store as an enthusiastic entrepreneur.
Moistcr1tikals's proceeds from his online merch store are still a mystery, but we have no doubt they have contributed to his massive net worth.
Podcast

Moistcr1tikal also earns cash from podcasting, and it's been handy in increasing his bank balance.
Since December 2016, he's been co-hosting The Official Podcast with three celebrities – Jackson Clarke (ZealotOnPC), Kaya Orsan, and Huggbees. These four close pals discuss everything, ranging from fellow YouTube celebrities and childhood experiences to the worst fatherly advice, burger puns, and horrible dates.
Sponsorships
Various reputable brands have sponsored Moistcr1tikal in his highly successful career, such as Amazon Music, MeUndies, FitBod, World of Tanks Blitz, and Current. His income from these sponsorship brands has added to his current net worth.
Additional Ventures
Moistcr1tikal has also made money through other endeavors, such as his acting and voice acting roles in various movies and games. In addition, he's the owner of Moist Esports, meaning he enjoys a profit when this company makes it. Furthermore, he's the co-founder of Human Media Group. This multi-channel network provides digital creators with legal teams and lucrative brand deals.
Moistcr1tikal's Retirement and Post Professional
We believe that Moistcr1tikal is still a long way from retirement. However, he has tons of things to tick off his to-do list, judging from his recent moves.
For instance, he started Moist Esports last year. If he wants this esport company to join big players such as Team SoloMid, and FaZe Clan, he must sign more talented players and participate in countless gaming tournaments. Achieving this dream could take several years, meaning he has to stick around till then.
Moistcr1tikal's Merch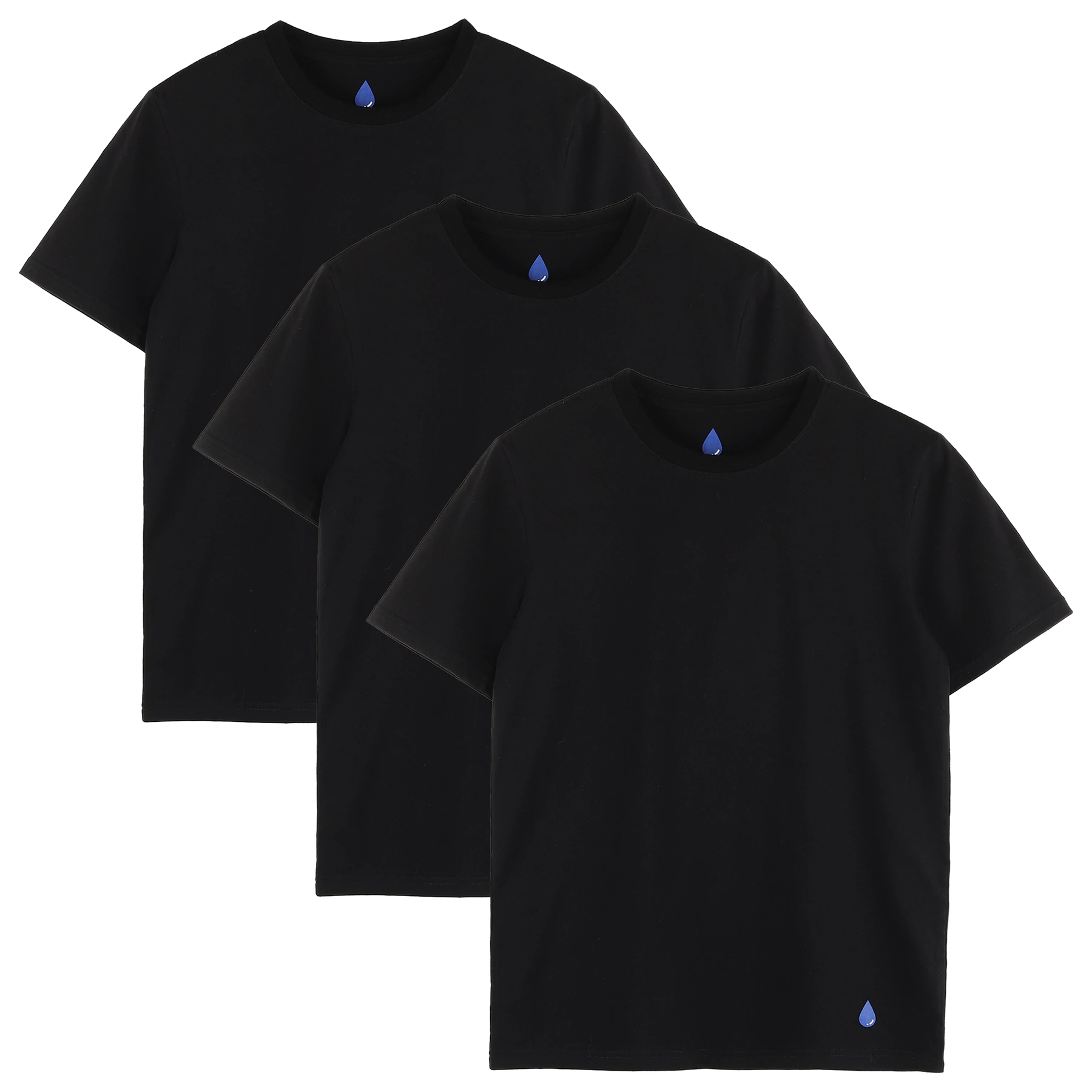 If cotton tees are your thing, check out the Charlie's Black Tee – 3 Pack (meaning it comes in three t-shirts), available in sizes ranging from XL- to 3XL. This long-lasting t-shirt is hypoallergenic, so it suits you perfectly if you have any allergies. In addition, it's gentle on your skin, which guarantees maximum comfort.
In addition, Moistcr1tikal's offers a Charlie's White Tee – 3 Pack. It's as breathtaking as the black option, and it features all its desirable features.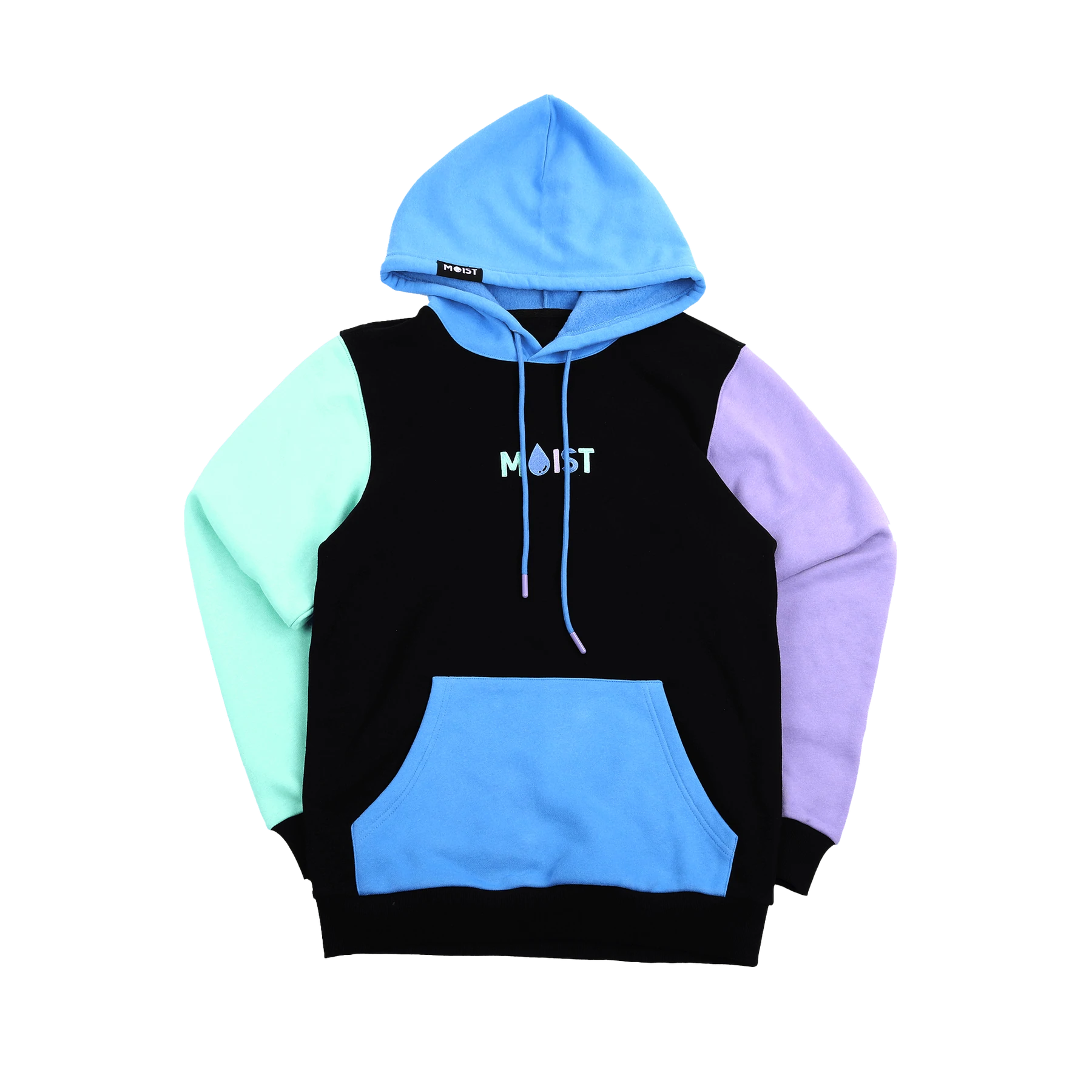 Hunting for a hoodie to keep you warm and comfortable during the cold season? Get the beautiful BACK-ORDER Moist Hoodie made from a 50/50 cotton and polyester blend. This fabric makes it conveniently durable, meaning you can wear it for as long as you need it. And it won't fade quickly despite many washes.
The BACK-ORDER Moist is definitely what you need to stand out whenever you're outdoors. Its chest features an embroidered "MOIST" logo. And there's a kangaroo pocket to keep stuff such as smartphones, wallets, or anything else you like.
Take advantage of this color block hoodie's drawstring to tighten the hood around your head if the weather gets uncomfortably chilly or windy.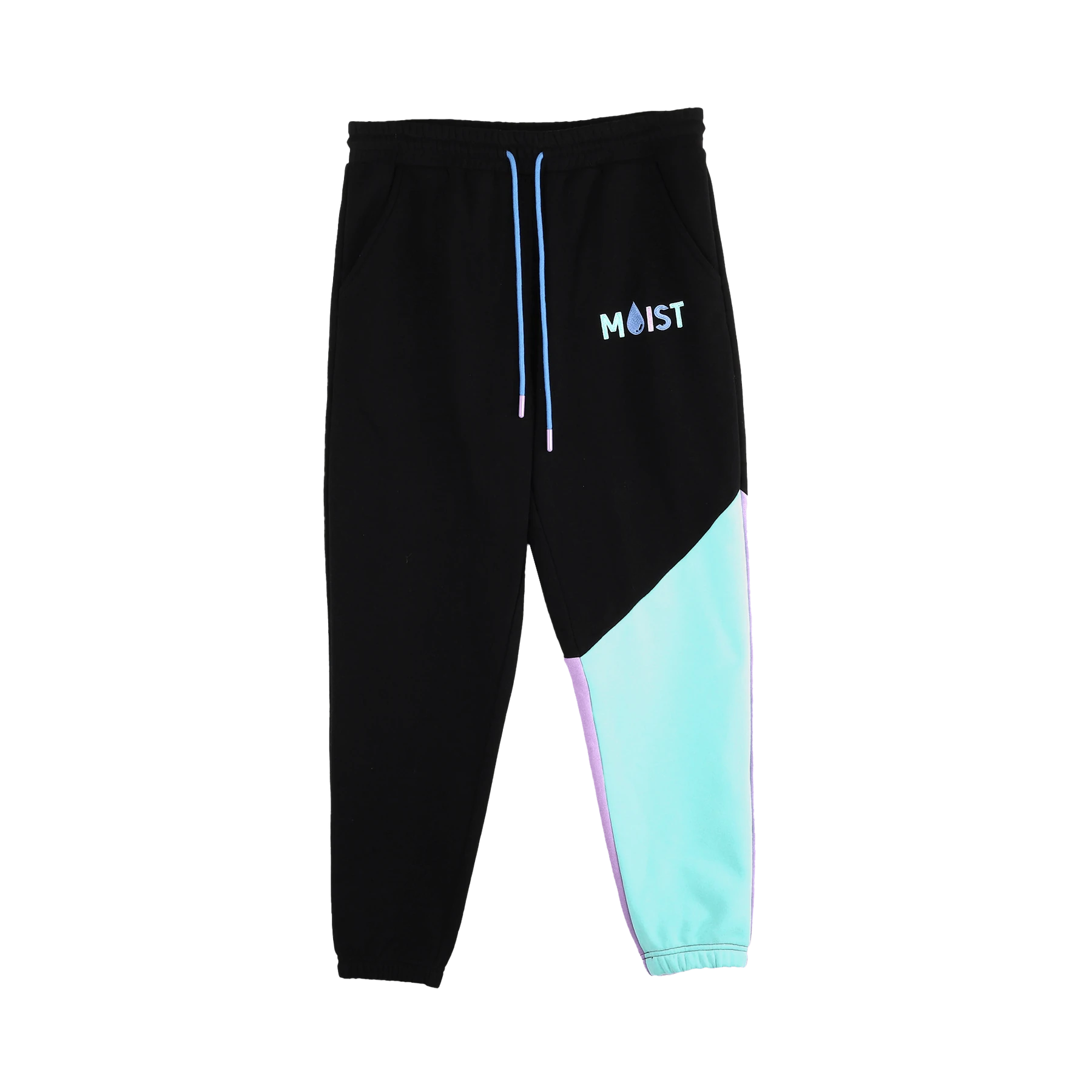 These pants are made from 50% cotton and 50% polyester, rendering them durable, comfy, and low-maintenance. Like the hoodie above, they are also color blocks, making them easy on the eyes. If you're a fashion enthusiast, you'll doubtlessly like them.
This piece of clothing has an embroidered "MOIST" logo on the left leg; it massively improves its look. Feel free to leverage the drawstring to tighten your waist to achieve a comfier fit.
In addition, the BACK-ORDER Moist Jogger pants have side pockets where you can store your stuff. Alternatively, they make a great place to tuck your hands while enjoying your evening walk.
Frequently Asked Questions about Moistcr1tikal
Question: Was Moistcr1tikal in The Hunger Games?
Answer: Yes. Moistcr1tikal played the role of a District 8 Helper in The Hunger Games: Mockingjay – Part 1.
Question: Is Moistcr1tikal signed with any esport company?
Answer: As of now, Moistcr1tikal is not a member of a professional esport organization.
Question: Where does Moistcr1tikal live?
Answer: Moistcr1tikal is currently based in his hometown, Tampa, Florida.
Question: Has Moistcr1tikal been involved in charity?
Answer: Yes. Moistcr1tikal has participated in various benevolent ventures, including a Nickelodeon All-Star Brawl charity competition held in October 2021. He also contributed $4K in a fundraiser for the treatment of two dogs a while back.
Question: Is Moistcr1tikal on Snapchat?
Answer: Yes. Moistcr1tikal is on Snapchat; he goes by the username "Hugecharles"
Recommended Reads:
Research Citations
https://www.esportsearnings.com/players/62356-moistcr1tikal-
https://www.youtube.com/user/penguinz0/about
https://dotesports.com/streaming/news/moistcr1tikal-announces-original-comic-book-godslap