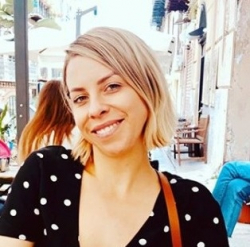 Latest posts by Jodie Chiffey
(see all)
Kylie, popularly known as KylieBitkin, is a popular Twitch streamer, YouTuber, social media sensation, and entrepreneur.
KylieBitkin only began streaming and creating content professionally in 2019. But, admirably, she has managed to win over thousands of gaming enthusiasts by bringing her A-game every day. For instance, her Twitch channel has over 200K followers, and she has many more fans on Twitter and YouTube.
Supposing you crave learning everything about KylieBitkin, read this bio to the end as we uncover essential details about her gaming/streaming career, net worth, and merch.
KylieBitkin's Bio Facts 
| | |
| --- | --- |
| Real Name | Kylie |
| Birth Year | 1996 |
| Birthplace | The United States |
| Nickname | KylieBitkin |
| Height | 5 feet 3 inches |
| Nationality | American |
| Zodiac Sign | Capricon |
| Siblings | N/A |
| Children | N/A |
| Spouse/Partner | KylieBitkin is currently single |
| Games Played | GTA 5 RP |
| Net Worth | Between 300k and 500k |
| Social Media | Twitter: @kyliebitkin, Twitch: kyliebitkin, YouTube: KylieBitkin |
| Awards | None |
| Last Updated | March 2022 |
KylieBitkin's Birthplace and Early Life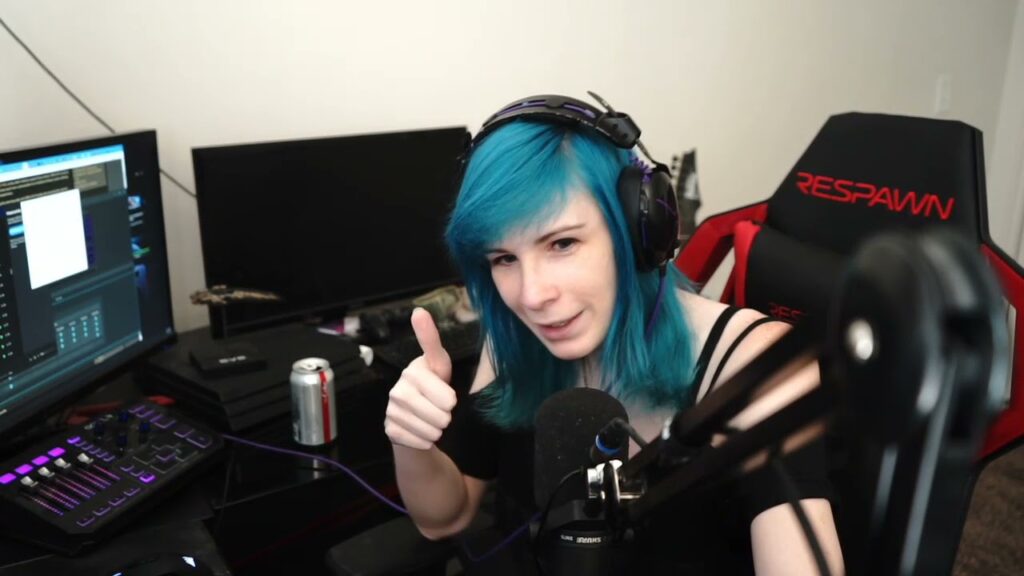 KylieBitkin was born in the United States in 1996.
She hails from Utah and is of mixed race, but she hasn't disclosed more details about her childhood or folks.
This also explains why we couldn't find any info about the educational facilities she attended or the fun things she enjoyed doing as a child.
How Did KylieBitkin Get Started Gaming?
Details about when KylieBitkin began video gaming are not public knowledge. It could be when she was much younger since she excels at it today.
More often than not, KylieBitkin slants towards roleplay content and spends hours on end streaming GTA 5 RP. However, this doesn't mean she can't play other game genres – you'd be surprised!
KylieBitkin's Videos
Evidently, KylieBitkin has nurtured good relations with tons of people in the gaming scene. In this YouTube Video, she races with legendary video game player Sumit1g (check Summit1 g's bio) and NoPixel's primary vehicle developer, GTAWiseGuy.
Interested in watching KylieBitkin roleplay as a cop, one of her favorite parts? Check out this 16-minute video where she plays her two main characters.
The first one is Brittany Angel, a policewoman who hails from Liberty City.
As the video progresses, she switches to the second one, Mary Mushkin, also known as the R3dd3vil. She's a widely known street racer and the Tuner shop's head of sales.
KylieBitkin's Family
KylieBitkin has made it clear that she's not dating anyone as of writing. In addition, information regarding her past relationships is unknown, so we can't let you in on her ex-partners.
KylieBitkin's Net Worth and Career Earnings
As of 2022, KylieBitkin boasts a net worth of between $300,000 and $500,000. Social media is her primary source of income. Below, let's discuss the platforms that enable her to earn a living.
Twitch
KylieBitkin has been a Twitch partner and streamer since 2019. She undoubtedly earns a reasonable sum by entertaining her numerous fans on this site. Some even tip her thousands of dollars to motivate her to stream on and appreciate her.
YouTube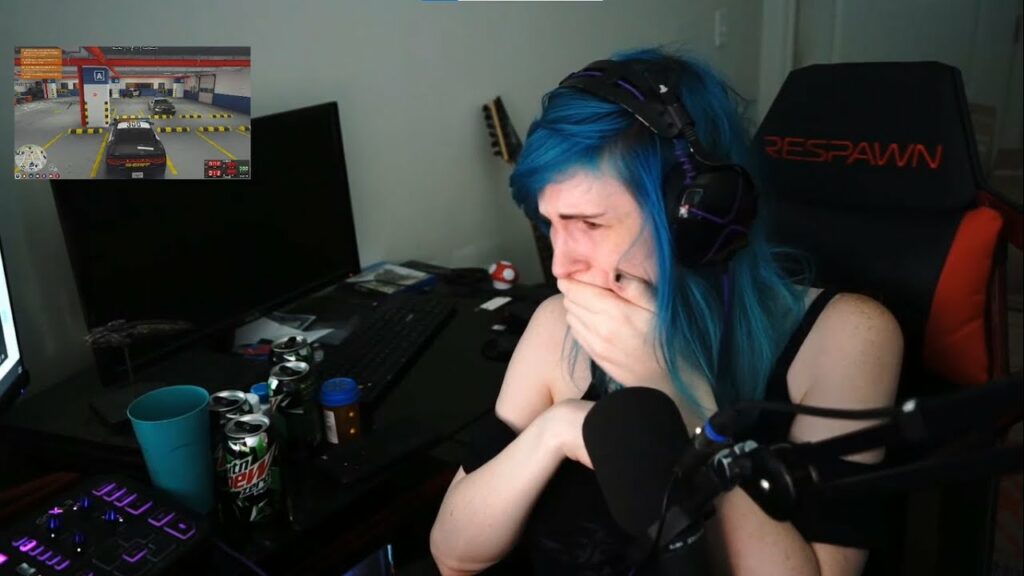 KylieBitkin created her YouTube channel in March 2019. She's uploaded over 90 videos that have amassed 312,233 views as of this writing. We presume that she's monetized over 80% of them, which means she's possibly raked in hundreds of dollars in YouTube payouts.
Merch Store
KylieBitkin has a merch store where she avails a vast array of merchandise, ranging from t-shirts, masks, and hoodies, to tumblers, mugs, and water bottles.
She also offers incredible pieces of art that could be handy whenever you want to decorate your space.
This streamer hasn't mentioned her merch store profits, but we bet they increase her monthly income.
See also: Kyedae Bio
KylieBitkin's Retirement and Post Professional
As far as we know, KylieBitkin is still an active member of the streaming world, and she doesn't plan to make her exit just yet. Since she hasn't shared anything about her retirement plans, we also don't know what she'd like to do after she stops playing video games professionally.
KylieBitkin's Merch
Finding KylieBitkin's merch is a piece of cake, thanks to that she has a merchandise store. Here are some of the products available as of writing: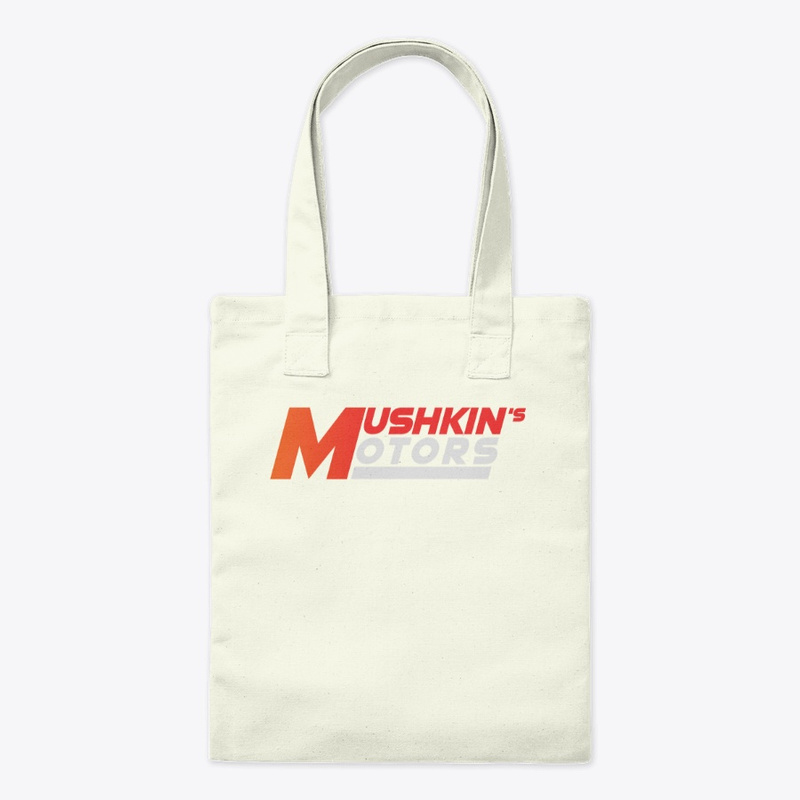 Check out this lovely tote bag made from 100% cotton. This material allows you to enjoy a plethora of perks.
For starters, this bag, ideal for shopping and many other adventures, is super soft, not to mention amazingly durable. It won't deteriorate after only a few washes. And if you're hypoallergenic, it can't irritate your skin no matter how often it comes into contact with it.
Besides, taking care of this tote bag is effortless since you don't have to master any special procedures.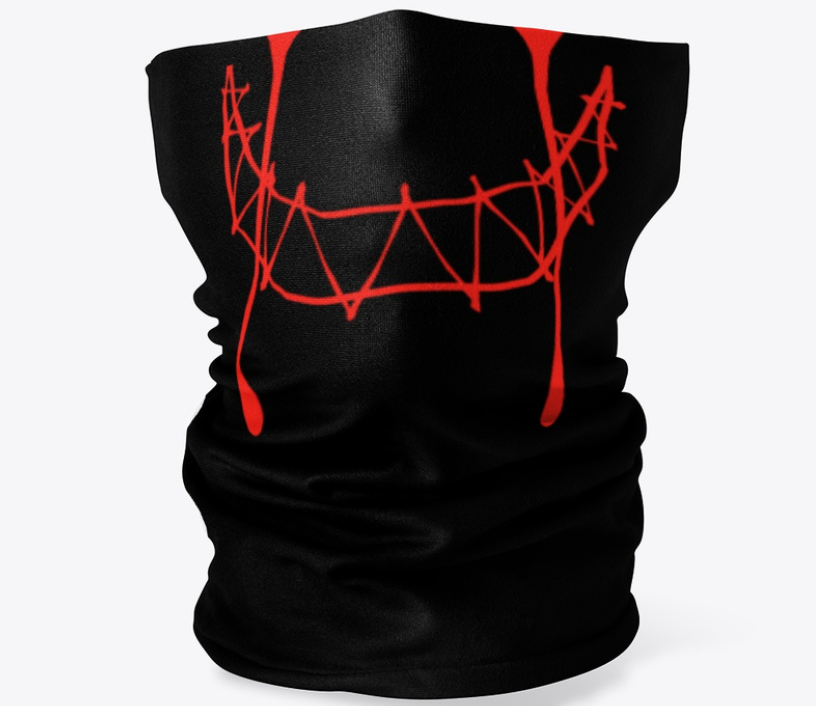 A neck gaiter is necessary these days, regardless of whether you spend much of your time indoors or outdoors.
Tell you what, this one's quality and fashionable at the same time. It's handy when you want to protect yourself from harmful UV rays while keeping things such as insects and dust away from your skin. You can also trust it to provide the warmth and comfort you need when it's cold.
KylieBitkin's team has decorated this neck gaiter with a high-quality print, which sets it apart from other commonplace options doing rounds on the market today.
It's also perfectly crafted to ensure it lasts an incredibly long time.
Notably, this trendy neck gaiter leverages 4% Spandex and 96% polyester.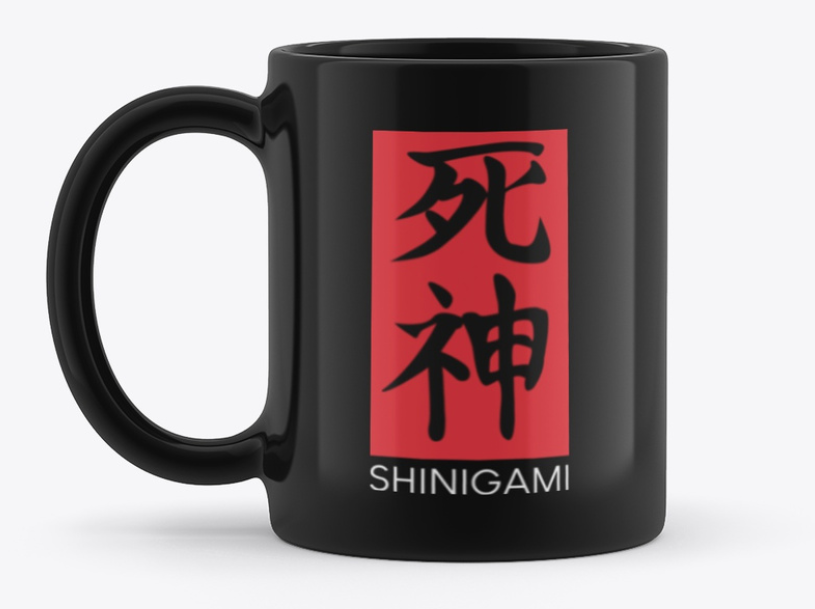 Here's a quality ceramic mug that definitely deserves a spot in your drinkware collection.
It's manufactured to hold up to 18 ounces, making it convenient for various beverages.
In addition, it comes with a stunning shiny black finish that makes it easy on the eyes. The curved handle provides a comfortable grip to ensure your drink doesn't spill no matter what.
You'll be happy to know that this mug is dishwasher and microwave safe. Therefore, taking care of it is easy-peasy!
While you're still searching for more top-quality jugs to add to your kitchen, consider other fantastic options provided by KylieBitkin. These include the Personal Copium Mug, LIL M LINE, and R3DD3VIL PINUP MUG. Bear in mind that all of them are beautifully crafted and ideal for serving guests at any time.
Check out this quality water bottle made from stainless steel. It's rust-resistant and incredibly durable. It's also eco-friendly, making it ideal for you if you prefer products safer for the environment.
Besides, the Personal Copium Canister comes with a vacuum seal and double wall to maintain your liquid's temperature. It can help you carry or store up to 20 ounces, and you don't have to worry about your drink's spillage because there's a silver screw cap.
Something else you may like about this water bottle is its uniqueness, owing to the sublimated wrap-around print used to decorate it.
Unfortunately, it's only safe to wash it by hand.
KylieBitkin also offers the R3DD3VIL PINUP WATER BOTTLE, also made from stainless steel. Like the Personal Copium Canister, it's also designed to hold up to 20oz.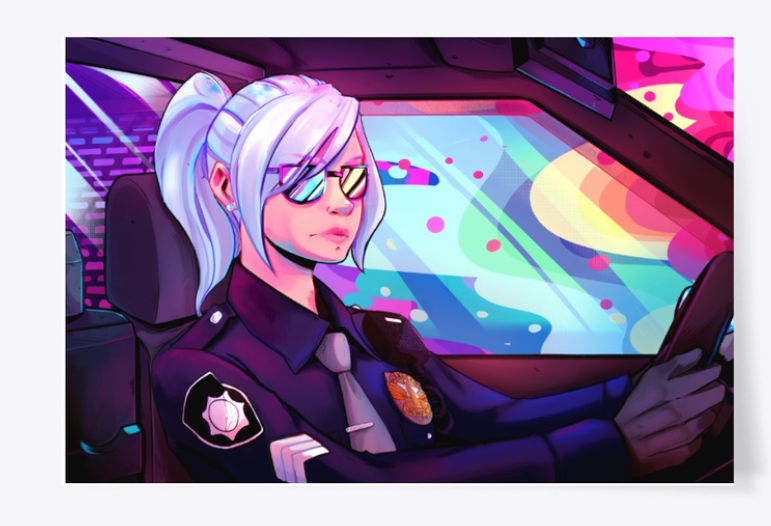 If you're an art enthusiast searching for a breathtaking piece to add some life to your walls, consider this one measuring 24″ x 36″. KylieBitkin disclosed that the Run the Jewels music video inspired its creation.
This poster comes in a satin finish, which delivers a fantastic image definition. Besides, you can comfortably fold it without causing any cracking and transport it to a destination of your choice.
Beware that KylieBitkin's online store also has other posters you can mull over when you're hunting for dazzling wall art.
One of them is the MIDNIGHT POTATO MARY MUSHKIN POSTER, whose inspiration is the Mary Mushkin's Drift Car. Unlike the Angel – Run The Jewels Poster, it measures 18″ x 24″. More options to consider are the Fanart: Puppet Master Portait Poster and Fanart: Puppet Master Landscape Poster, both with a satin finish.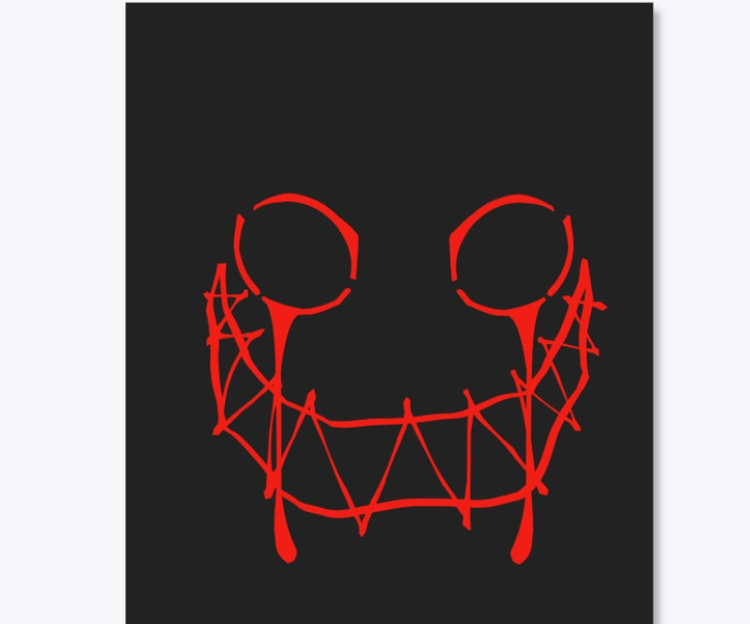 Here's a sticker that warrants your attention if you're looking for one to customize some of your items at home, school, or work. Unquestionably, one of its most attractive aspects is the gloss finish that renders it more vibrant and brighter. As a result, it draws people's attention from afar while still making your property unique.
The LIL M LINE sticker comes in two sizes – 5 x 6 and 3.6 x 5. Be sure to consider your décor needs before making your final pick.
Also, take your time to explore KylieBitkin's merch shop to find other stickers available. Start with the PERSONAL COPIUM STICKER, provided in white, light blue, yellow, and light grey, and a gloss finish.
There's also the SHINIGAMI LINE sticker that comes only in black.
Check out this stylish hoodie with a classic fit designed for all genders. It's made from a cotton-polyester blend, meaning wrinkles are the last thing you have to worry about. This material also makes this piece of clothing breathable, enabling you to wear it even during summer.
Another reason you should consider this hoodie is it's unlikely to shrink. Furthermore, it's incredibly versatile and durable.
Thankfully, KylieBitkin provides many more hoodie options for you to discover. Take your time to look at the gorgeous Midnight Potato Red/White Zipper Hoodie that features cherry blossom artwork inspired by the NoPixel Community's Mary Mushkin. You can have yours in black, dark grey, light grey, red and blue. When it comes to sizes, KylieBitkin lets you choose one between small and 3XL.
Other hoodies available at this gamer's merch store are the Midnight Potato Red/White Hoodie and R3dd3vil Pinup Zipper Hoodie.
Remember that these hoodies might not come in the same colors. Make sure to always pick your favorite or one that suits your unique wardrobe needs.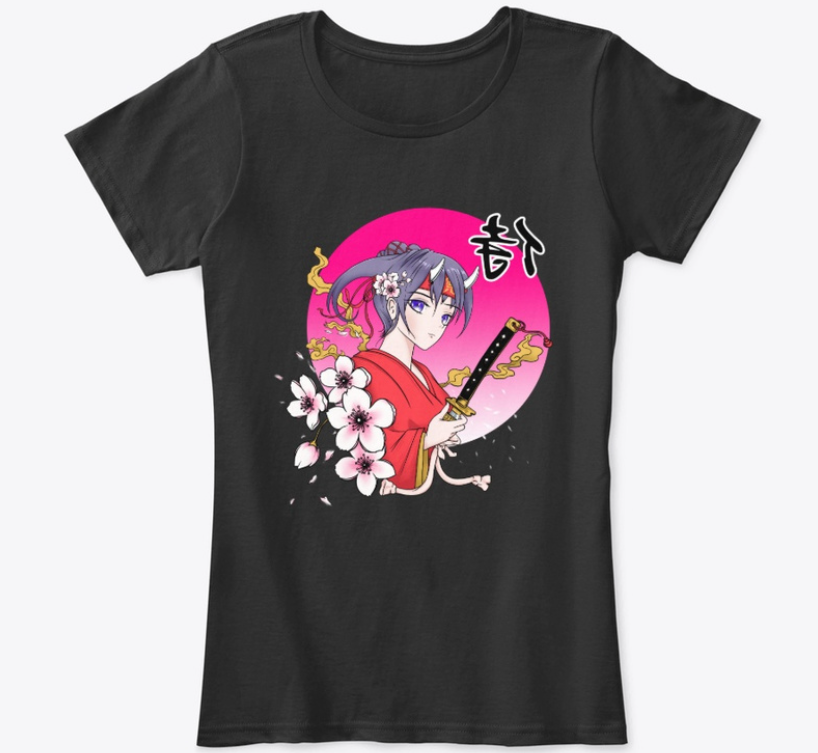 Here's a fancy tee for women with a taste for durable, classy apparel. Its front features a beautiful cherry blossom artwork inspired by one of KylieBitkin's favorite characters, Mary Mushkin.
Since it's made from 100% cotton, it doesn't irritate your skin. Instead, it's soft on it, allowing it to breathe and consequently, providing you with maximum comfort.
You'll definitely be pleased to know that KylieBitkin doesn't limit you to one size. Instead, you have plenty of them to consider, ranging from XS to 4XL.
This tee comes in black. If you want one in white but with the same artwork, look at the Midnight Potato Red/White T-Shirt. Fortunately, it's available in many colors, such as blue, grey, red, green, and light pink.
Also, check out other lovely tees offered by KylieBitkin's merch store, including the white Copium T-shirt, NNNNNNNNNNNNNNNNNNNNN Women's Comfort Tee, Yokai Crew – L4zy Art, and Headmistress Angel Collection Women's Tee.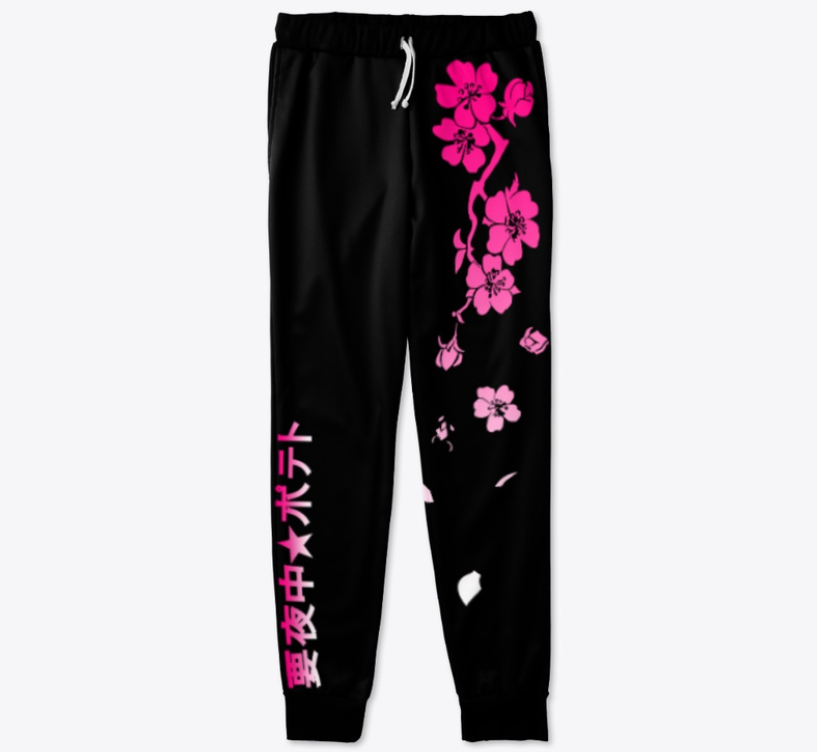 A great pair of joggers like this should always have a place in your wardrobe. It's unisex; hence both men and women can wear it at their convenience.
Besides, it boasts impressive versatility – you can wear it at home while watching your favorite TV show, going out for brunch, or heading to the gym.
The Midnight Potato Color joggers are made from 100% polyester, rendering them conveniently lightweight. This fabric is also resilient. So if you take care of it, you can wear it for many months.
Furthermore, it features Mary Mushkin Drift car's cherry blossom artwork, which adds to its elegance. While the available sizes range from small to XXL, the color options are black, light blue, light pink, light purple, and white.
Frequently Asked Questions about KylieBitkin
Question: Why was KylieBitkin banned from the NoPixel GTA public online server in 2021?
Answer: KylieBitkin was temporarily banned from the NoPixel GTA server after a dramatic incident with Felix "xQc" Lengyel. Some of the latter's fans harassed her after she gunned him down unprepared, but he was also banned for several days.
Question: Is KylieBitkin transgender?
Answer: Yes. KylieBitkin is a transgender woman, and she takes pride in it.
Question: What else does KylieBitkin do apart from playing video games?
Answer: KylieBitkin enjoys playing the piano and is pretty good at it.
 Question: Does KylieBitkin accept donations?
Answer: Yes, KylieBitkin gladly welcomes donations and tips from his fans in various parts of the world.
Question: What's KylieBitkin's favorite color? 
Recommended Reads:
Research Citations
https://www.twitch.tv/kyliebitkin/about
https://www.youtube.com/c/kyliebitkin
https://twitter.com/KylieBitkin