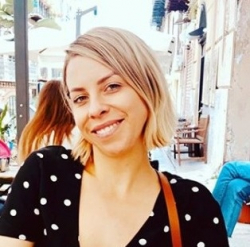 Latest posts by Jodie Chiffey
(see all)
Jeremy "Disguised Toast" Wang is an award-winning Twitch streamer, YouTuber, video gamer & creator, and social media personality.
Disguised Toast joined the gaming scene as a Hearthstone player. Soon after, he started streaming Among Us, which significantly increased his social media following.
Today, he sits at 3.6M subscribers and 2.5M followers on YouTube and Twitch, respectively. On Instagram, he has garnered almost a million followers, and his Twitter account boasts 1.5M devotees.
Most people look up to Disguised Toast because he's evidence that you can switch professions at any point in your life and still thrive. His transition from an app developer to one of the most successful streamers is awe-inspiring.
This bio covers the most critical aspects of Disguised Toast's life. So, keep reading to learn how he built his career as a competitive eSports athlete and legendary streamer. But, first, check out these quick facts!
Disguised Toast's Bio Facts
| | |
| --- | --- |
| Real Name | Jeremy Wang |
| Birthdate | November 25, 1991 |
| Birthplace | Taiwan |
| Nicknames | Disguised Toast, Toast |
| Height | 5 feet, 7 inches |
| Nationality | Taiwanese-Canadian |
| Zodiac Sign | Sagittarius |
| Siblings | Disguised Toast has a brother and sister |
| Children | None |
| Spouse/Partner/Girlfriend | Disguised Toast is single |
| Games Played | Hearthstone, Just Chatting, Apex Legends, Teamfight Tactics, etc. |
| Net Worth | About $3M |
| Social Media | Twitch: DisguisedToast, Twitter: @DisguisedToast, Instagram: Disguised Toast, YouTube: Disguised Toast, Disguised Toast 2, Facebook: Disguised Toast, TikTok: thedisguisedtoast |
| Awards | Disguised Toast won the Best Strategy Game Streamer award at the 2022 Streamer Awards. |
| Last Updated | March 2022 |
Disguised Toast's Birthplace and Early Life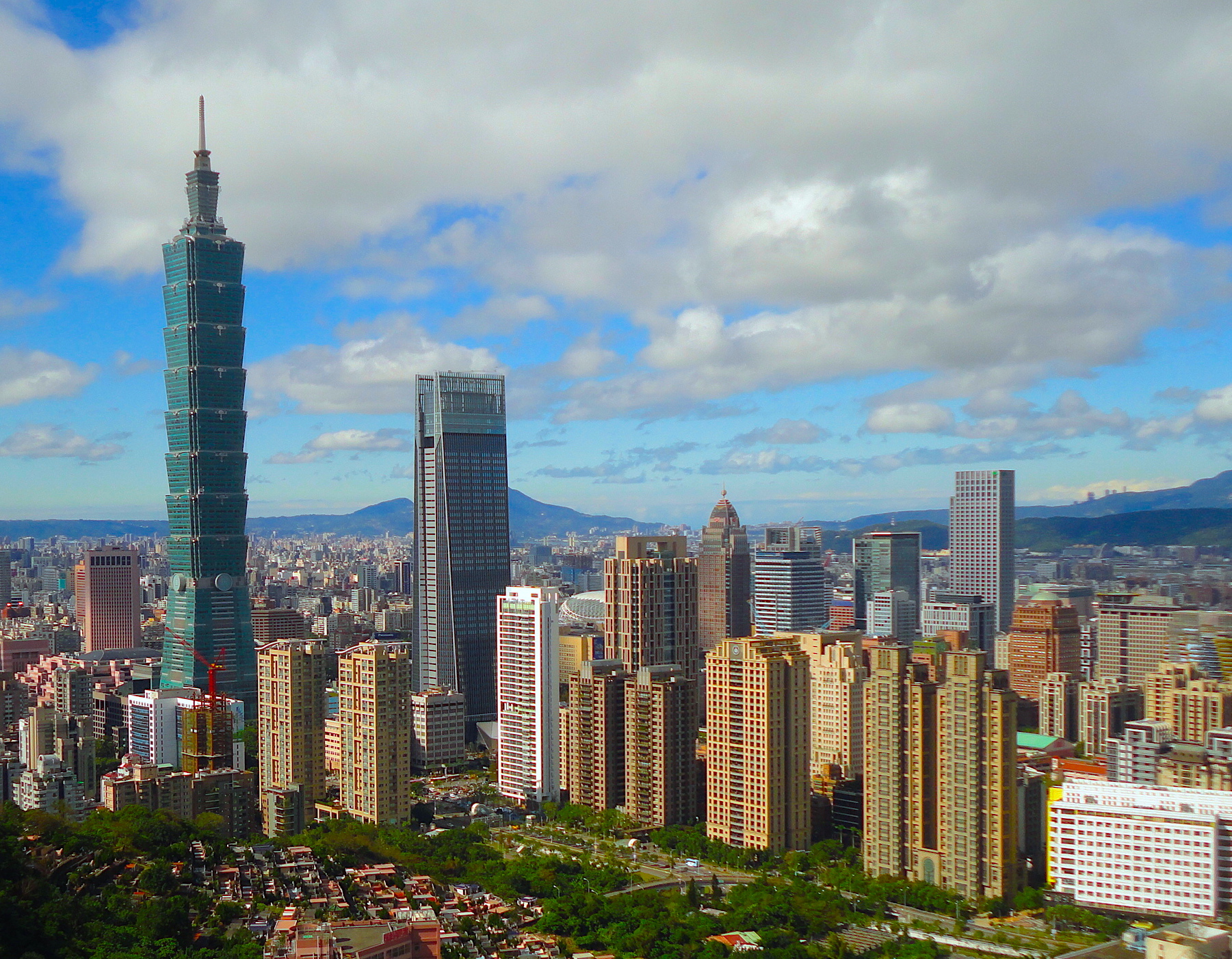 Disguised Toast was born in Taipei, Taiwan, on November 25, 1991. His parents relocated to Penang, Malaysia, when he was barely 1.
He has a sister and a brother. The latter first moved to Canada for his university studies.
And the rest of Disguised Toast's folks followed suit later to live in Kingston, Ontario when he was only 12.
He went to a local school and another for foreigners, explaining why he speaks Mandarin as well as English.
This gamer experienced a hard time making friends in high school. But this didn't deter him from completing his studies and joining the University of Waterloo. At first, his major was computer science, but he changed to mathematics.
Disguised Toast graduated with a Bachelor's degree in Mathematics. He developed applications for reputable companies, such as Mercedes Benz, The Royal Bank of Canada, and the National Football League (NFL), after graduation.
Even so, he hadn't decided on a career path to follow. Then, while he was still trying to figure out his life, Hearthstone was released, and his older brother encouraged him to give it a chance.
How Did Disguised Toast Get Started Gaming?
Disguised Toast has always been intrigued by video games. One of his greatest desires was exploring and creating them, a dream he's already seen to fruition. Back in high school, he programmed 'The Frustration Game,' an exciting puzzle Flash game that still has plenty of players, most of whom are YouTubers.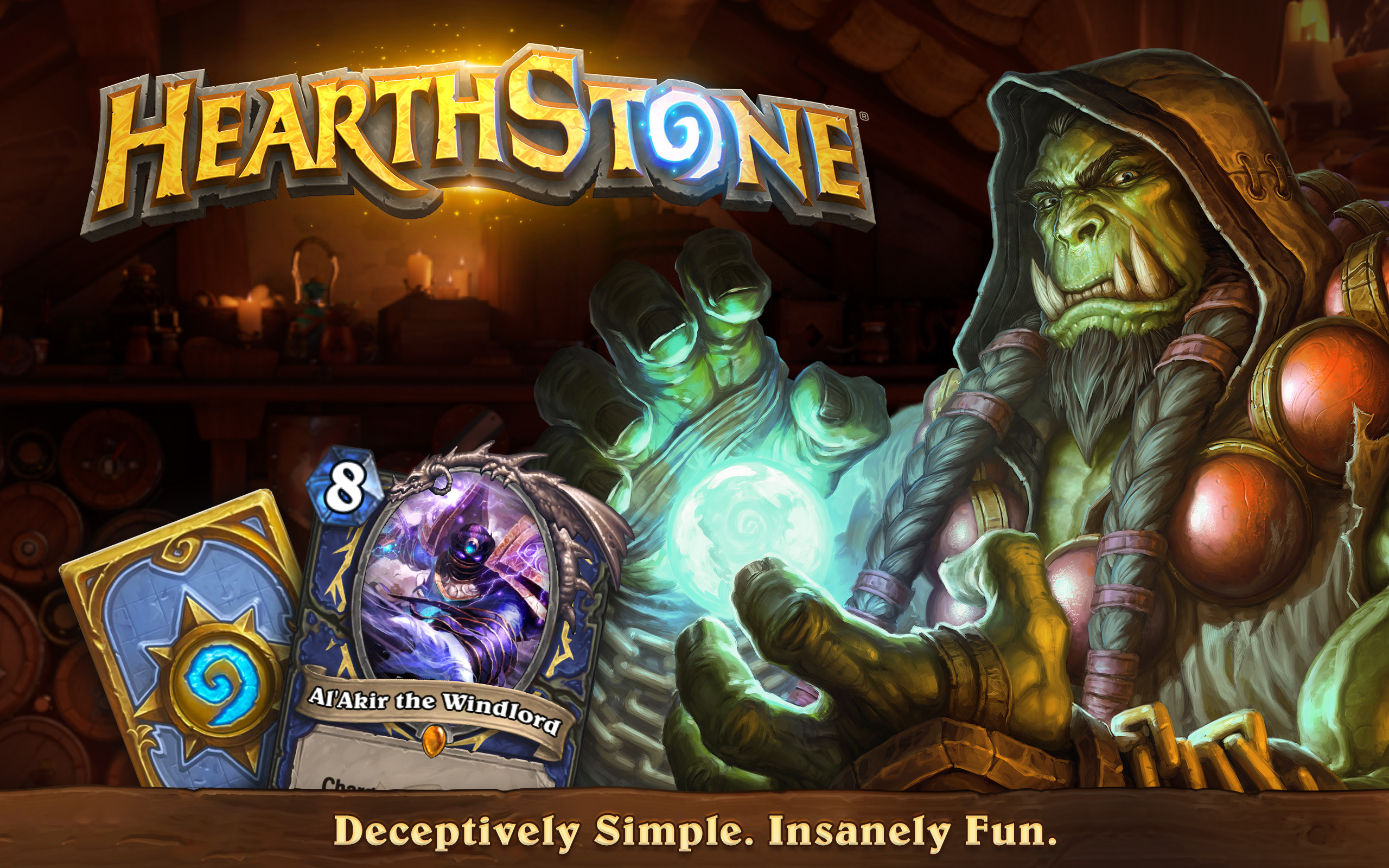 Disguised Toast was fascinated by Hearthstone as soon as he discovered it. In 2015, he even leveraged his remarkable analytical and programming skills to make its infographics, which he shared with other Hearthstone players on Reddit.
But his passion for other games was just as much.
Some that he would frequently stream on Twitch were Among Us, Teamfight Tactics, and Legends of Runeterra. This saw him rise to the second most-watched streamer in 2019. Even so, he left Twitch for Facebook Gaming towards the end of that year.
Two years later, Disguised Toast returned to Twitch. He now streams a wide range of titles, such as Hearthstone, Just Chatting, Fortnite, Valorant, PlayerUnknown's Battlegrounds, Apex Legends, and League of Legends.
OfflineTV (OTV)
In 2017, Disguised Toast was offered a seat at the OTV table as a content creator. But he was unable to join this crew due to visa issues. Fortunately, they were resolved in late 2018, and he's now a critical member of this content creation group.
Scarra, Pokimane, Based Yoona, and Chris Chan founded OTV to provide a space where passionate gamers can create a variety of content, play video games, and vlog.
Apart from Disguised Toast and OTV's founders, other members of this squad include Masayoshi, Sydeon, LilyPichu, Michael Reeves, QuarterJade, Yvonnie, and Brodin.
Notably, Chris Chan left OTV in 2018 to focus his energies on other ventures, including his family.
Disguised Toast's Videos
Check out this 14-minute YouTube video uploaded by theScore esports last year. It discusses the story of Disguised Toast, starting from his early life, his unanticipated start with Hearthstone to his life as an established gamer with tons of like-minded friends.
This video comes with several snippets of his interviews and gaming sessions with his buddies. His sense of humor will blow you away. Plus, his transformation from a math expert to a renowned, super-skilled streamer inspires all of us.
Disguised Toast is profound, intelligent, sharp, and fun every time he steps into a gaming room. But have you witnessed his vibe when he's not gaming, or even better, winning? If not, this YouTube video he uploaded while at the Streamer Awards event in 2022 is all you need.
Disguised Toast takes us through a large part of this occasion, from his moments on the red carpet, to when he bags the Best Strategy Game Streamer award. In his acceptance speech, he acknowledges other nominees for the same category, including Scarra, and thanks to them for their contributions to the gaming scene.
Disguised Toast's Gaming Setup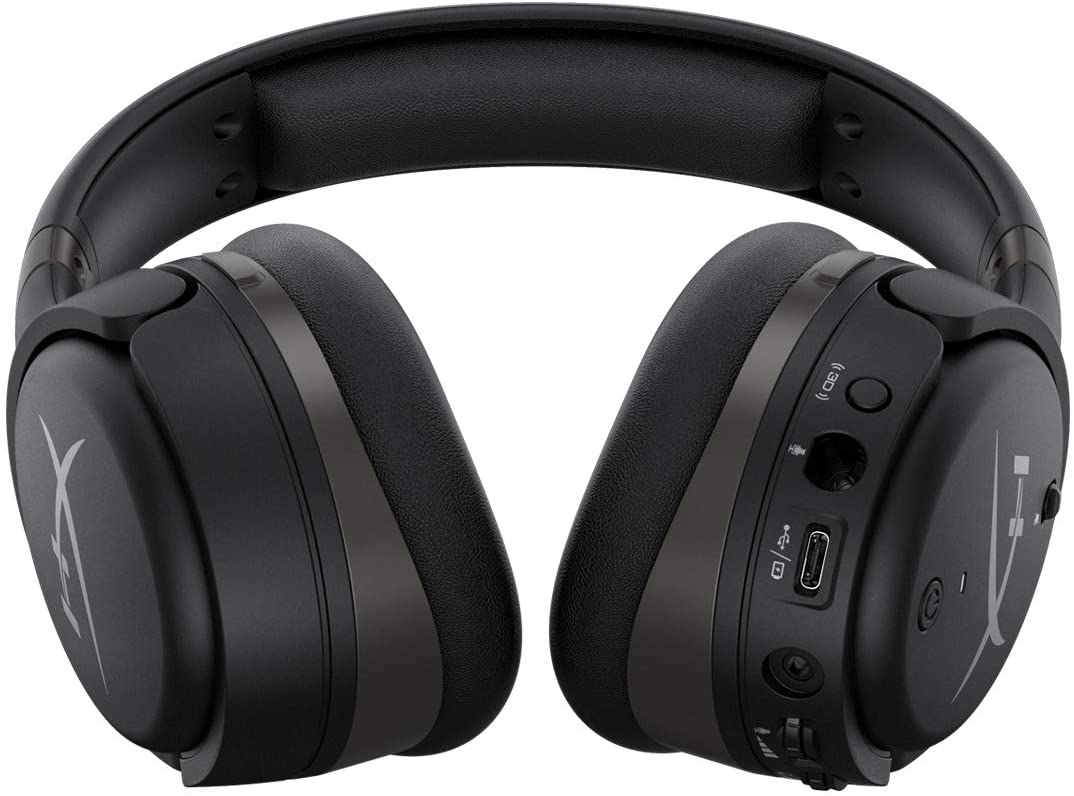 Disguised Toast uses the HyperX Cloud Orbit gaming headset, which is arguably the best pick for any devoted streamer interested in high-end features. In addition, HyperX has designed it to deliver high-quality audio with its Waves Nx® 3D audio technology and Audeze™ planar magnetic drivers.
This top-notch headset completely immerses you in the gaming world, allowing you to listen to sounds with incredible clarity. In addition, it comes with three detachable cables to help you finish your gaming setup, whether you're leveraging a PC, PS4, Xbox One1, or mobile device.
Thanks to its memory foam headband pads, the HyperX Cloud Orbit allows Disguised Toast to enjoy the most comfortable streaming sessions. They perfectly mold into a gamer's head to ensure they entirely focus on the game.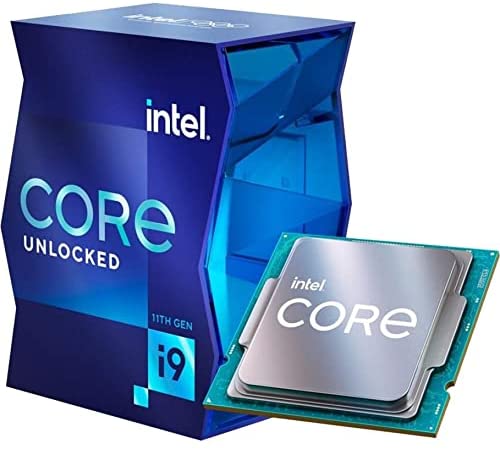 DisguisedToast uses Rocket Lake i9 11900K processor. The power-hungry processor has 8 cores and 16 threads that have a base clock frequency of 3.5Hz. This is sufficient enough to schedule multiple processes that DisguisedToast runs in his busy streaming life.
The processor features a UHD Graphics 750 controller that boosts the clarity of images and videos that DisguisedToast streams. Additionally, it allows the processor to support up to 3 monitors at a go.
Under optimal performing conditions, the processor can overclock select cores to a base clock frequency of 5.3GHZ. Combine these with the UHD 750 capable of supporting one 4k display, and you will appreciate the value DisguisedToast draws from this impressive gaming processor.
Further, the processor comes with an upgrade from 22nm to 14nm chipsets. These chipsets overcome the hurdles that gamers faced with earlier processors. This has opened new possibilities that deliver optimal processing power, ultimate performance, and better power consumption.
Other key features include a 16 MB of L3 cache to rapidly retrieve frequently used data to optimize system performance and a Socket LGA-1200 socket for installation on the PCB.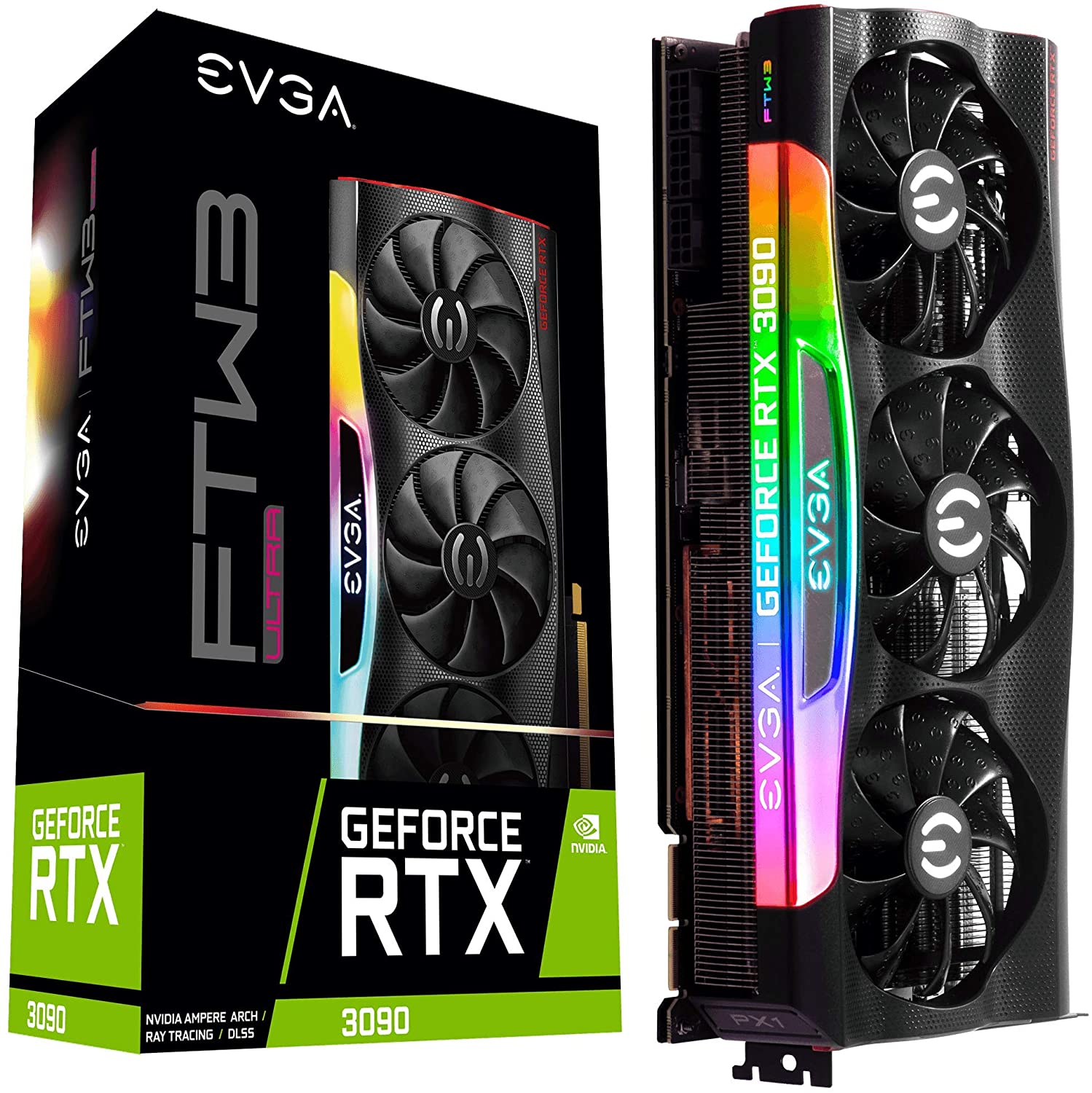 DisguisedToast, just like DiazBiffle and S1mple (proceed to S1mple's bio), prefers the GeForce's colossally powerful RTX 3090 FTW3. The graphics card features Nvidia's ultimate design in the name of Ampere Architecture.
The design boasts of 3rd generation tensor cores and 2nd generation Rt cores. Combined, these cores elevates the GPU's capabilities to mirror those of industry-leading supercomputers.
The result is detailed pixel-quality pictures and videos at the highest possible resolution that DisguisedToast can ever think of.
Furthermore, the card features a multifaceted technology dubbed EVGA Precision X1 technology. Thanks to this technology DisguisedToast's GPU effortlessly kicks into overclocking while still maintaining optimal thermal ranges. This, in turn, allows DisguisedToast's systems to deliver the best gaming session any gamer can dream of.
Other key features include Triple HDB fans 9 iCX3 thermal sensors that offer higher performance cooling and a quieter acoustic noise. Plus real-time ray tracing for hyper-realistic graphics thanks to the GPU's all-metal backplate & adjustable ARGB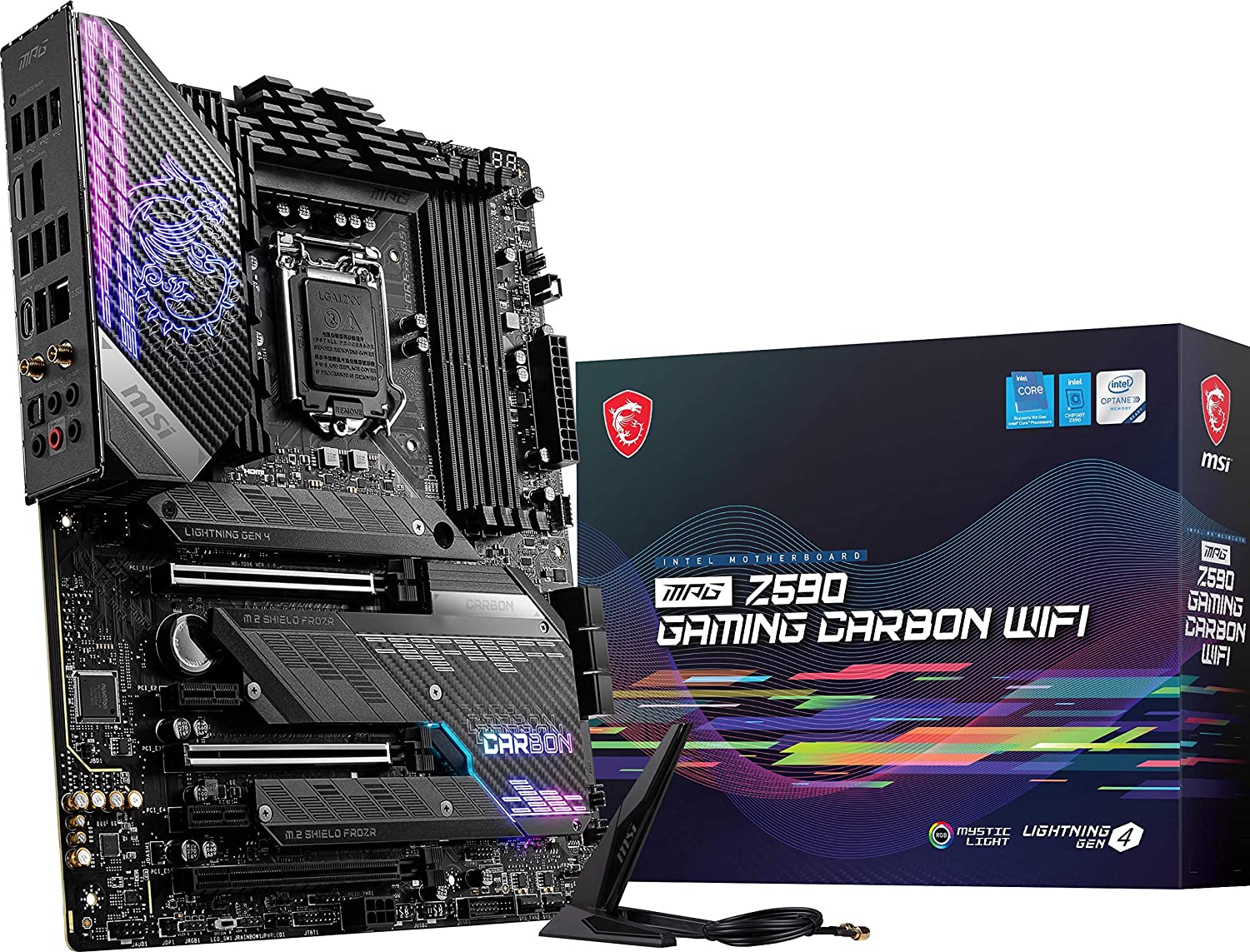 DisguisedToast uses MPG Z590 GAMING CARBON, whose mighty specifications have a lot for gamers to marvel at. The motherboard has a distinctive appearance and eye-catching aesthetics that leave nothing to chance on matters of versatility and customizations.
For starters, the motherboard effortlessly handles the Core i9 11900k processor as well as any other Rocket Lake processor, be it overclocked or otherwise.
The motherboard has above-average SSD sequential reads and impressive multithreading performance that doesn't compromise its power efficiency optimization.
Another notable gamer-friendly feature on this motherboard is its generous USB ports, 2.5G LAN, and Wi-Fi 6E networking, all of which DisguisedToast can attest is a major hack for his gaming.
Last on this motherboard's gaming optimization is its premium thermal solution. This comes in the form of enlarged heatsinks, MOSFET thermal pads, and choke thermal pads. Combined, these features work to prevent DisguisedTOast's motherboard from being fried whenever it overheats during intensive and prolonged gaming sessions.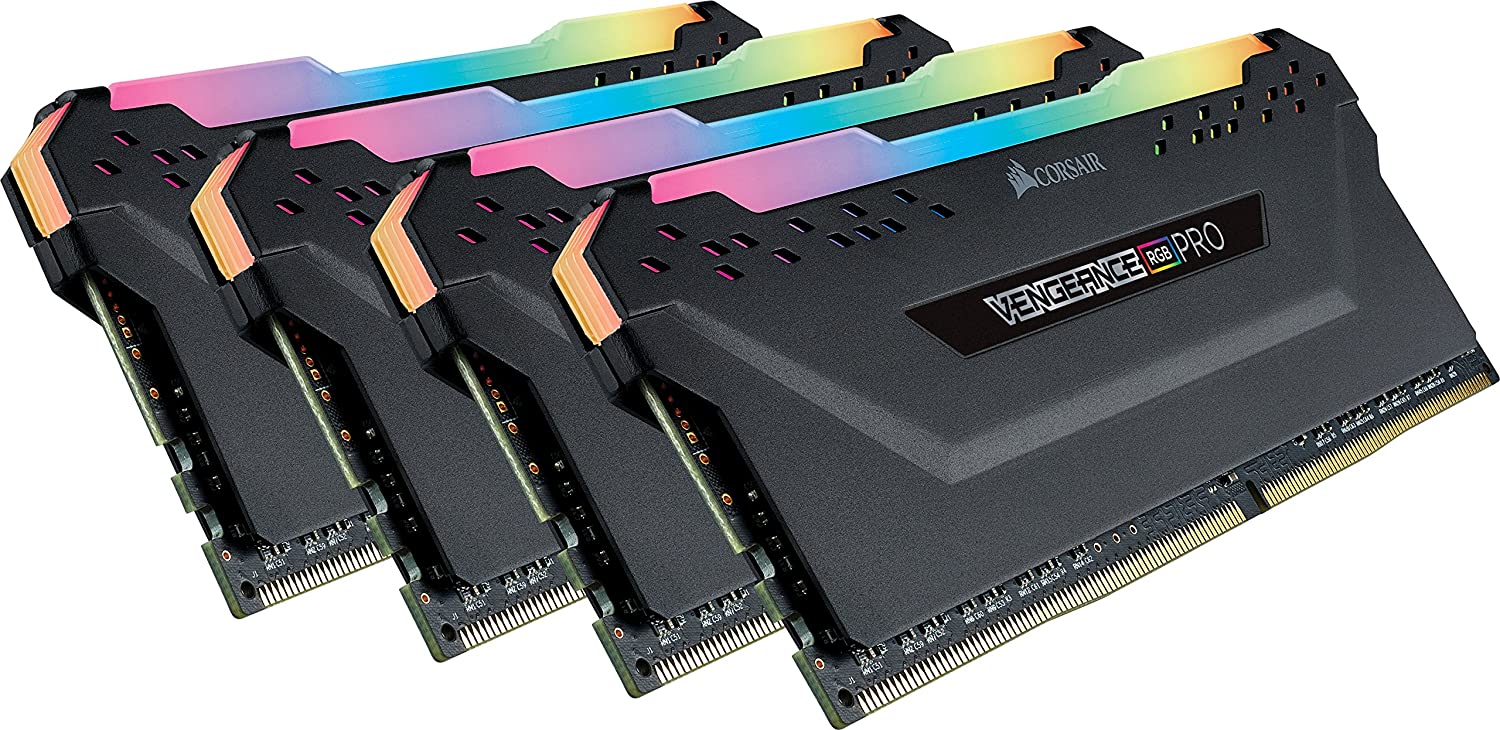 DisguisedToast, similar to Strahfe and Summit1g (checkout Summit1 g's and Strahfe's bio), prefers Corsair's Vengeance RGB Pro memory.
The memory has diffused RGB lighting that allows for extensive customization. This makes it possible for DisguisedToast to customize the lighting to be in tandem with the rest of his setup.
The memory has an incredible speed of up to 3.6GHz to create an optimal performance that will work together with compatible motherboards to allow for overclocking.
But overclocking comes with the danger of overheating, which is why the Ram comes with aluminum heat spreaders. With this incredible heat absorption and dissipation feature, the Ram will deliver nothing short of stellar performance even in overclock mode.
The memory's reliability and vast bandwidth are other appealing features that DisguisedToast enjoys.
DisguisedToast's Case: Lian LI O11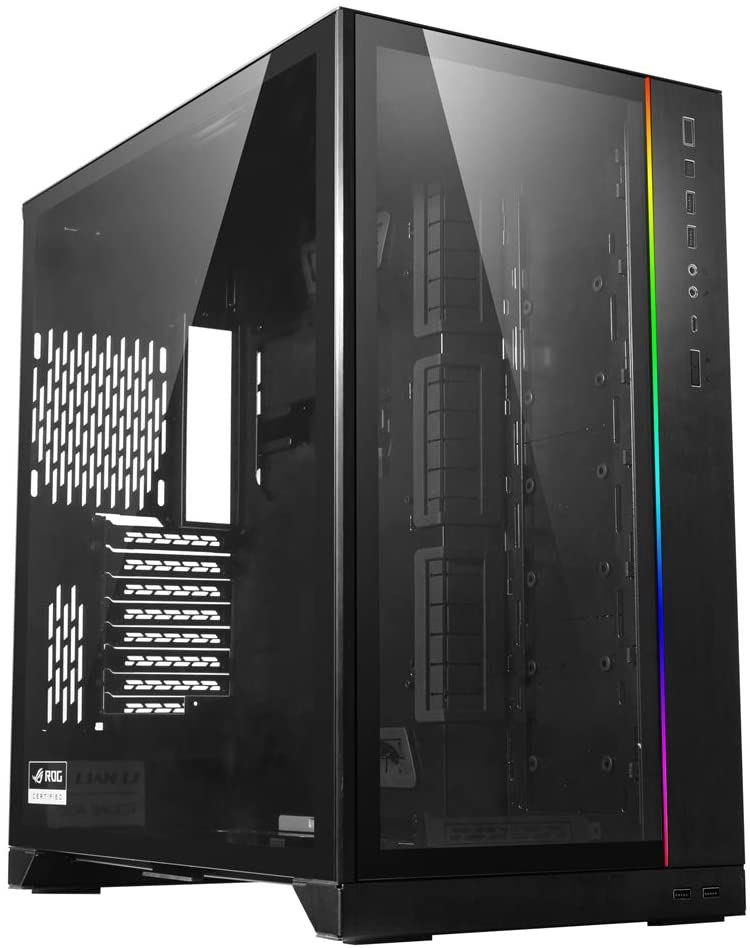 DisguisedToast prefers the Lian LI O11, whose excellent craftsmanship leaves little to chance in terms of aesthetics and durability. For starters, the case has a premium finish with the sides rocking a thick transparent glass while the front and side combine tempered glass and aluminum.
The ingenious combination of materials gives the case a multifaceted finish that allows DisguisedToast to showcase its exquisite gaming setup without making them vulnerable to breakage.
For better RGB customization, the front and side tempered glass have compatibility with RGB components to deliver that aesthetically appealing display.
Similar to most mid-sized case chassis, it has a modular design to optimize airflow, allow for better cable management, and up to 9 spaces for drive mounting.
Other key features include support for 3 x 360 radiator fans and a maximum of 10 fans, five optional accessories, a multi-directional power button, and a movable IO module.

Though Samsung 980 Pro SSD has been dethroned as the best gaming drive, it still ranks as one of the best gaming drives. The drive is optimized for speed delivering up to 7000 mb/s reads and write speeds which are 12.7 times what HDD offers.
As Gronkh (proceed to Gronkh's bio) and DisguisedToast can attest, the drive has incredible and reliable thermal performance, excellent performance bandwidth, impressive power consumption as well as vast motherboard compatibility.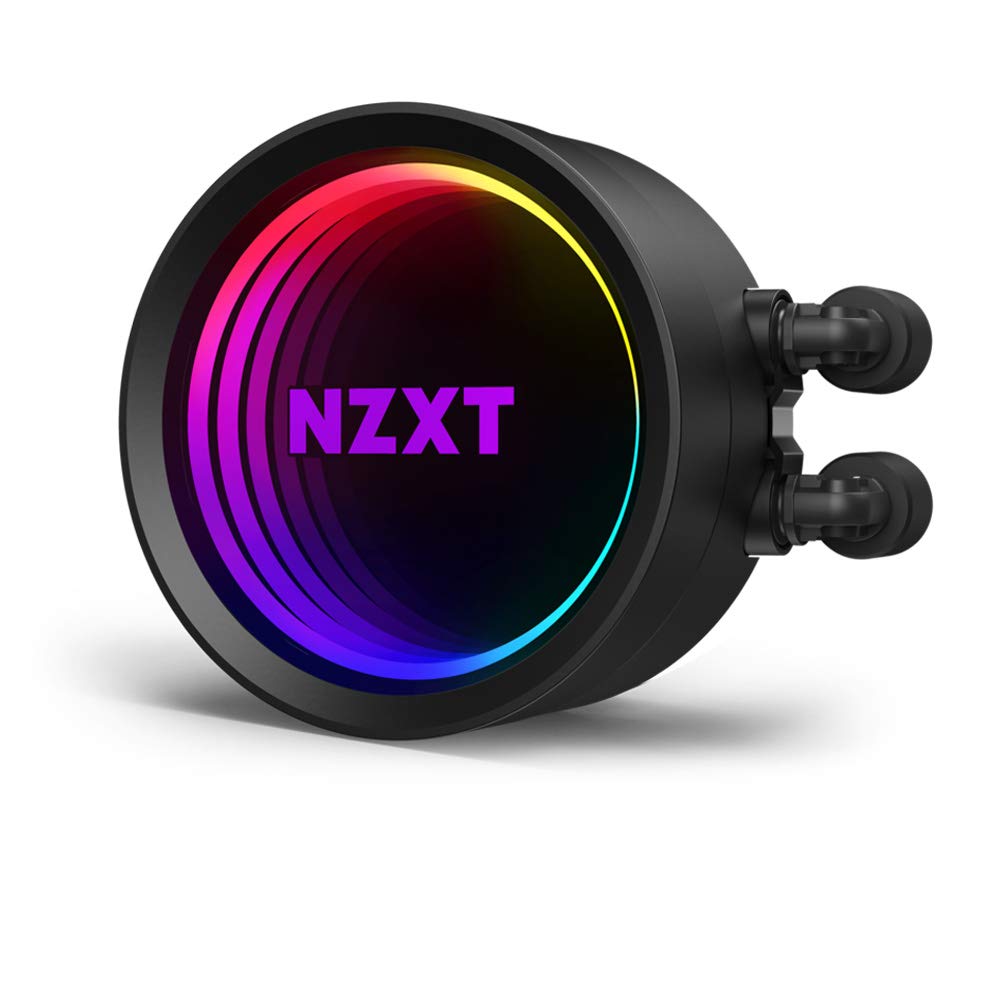 The NZXT Kraken X73 is DisguisedToast's ultimate liquid cooling solution. The cooler comes with NZXT CAM integration that gives DisguisedToast intuitive controls for accurate and precise cooling.
It also comes with Aer P radiator fans that feature a chamfered intake and fluid dynamic bearing to deliver silent operations and better cooling, all of which render it extremely durable.
Further, the cooler has fine nylon mesh sleeves to strengthen the rubber tubing, protecting against leaks that may compromise DisguisedToast's setup.
Similar to most gaming coolers, the Kraken X73 has customizable RGB lighting, an NZXT RGB connector for accessories that are compatible with NZXT, and vast compatibility with AMD and Intel sockets and motherboards.
DisguisedToast's Power Supply Unit: Corsair RM 850X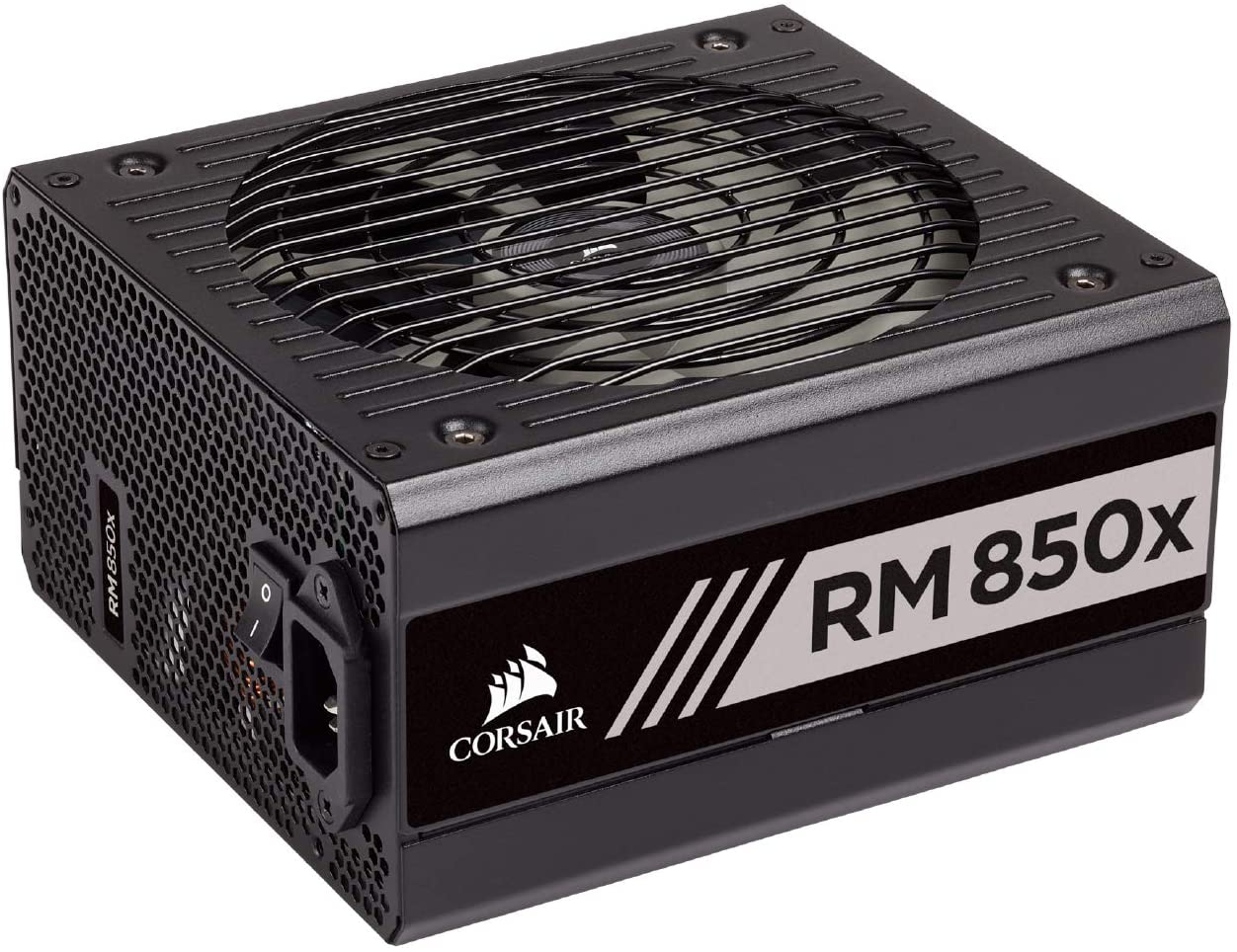 DisguisedToast uses Corsair's masterpiece RM 850X to regulate wattage and voltage for his gaming systems. The PSU is built with the highest quality components that are handpicked to deliver 80 PLUS Gold efficient power to DisguisedToast's gaming setup, with virtually silent operation.
The PSU comes with a multitude of modular cables. This allows DisguisedToast to only use select cables at a time, providing him with a clutter-free gaming space.
Further, the PSU comes with high-quality Japanese capacitors that guarantee DisguisedToast reliable and unwavering power.
The PSU can automatically switch off for near-silent operation or follow set fan curves for minimal noise under heavy loads for better focusing.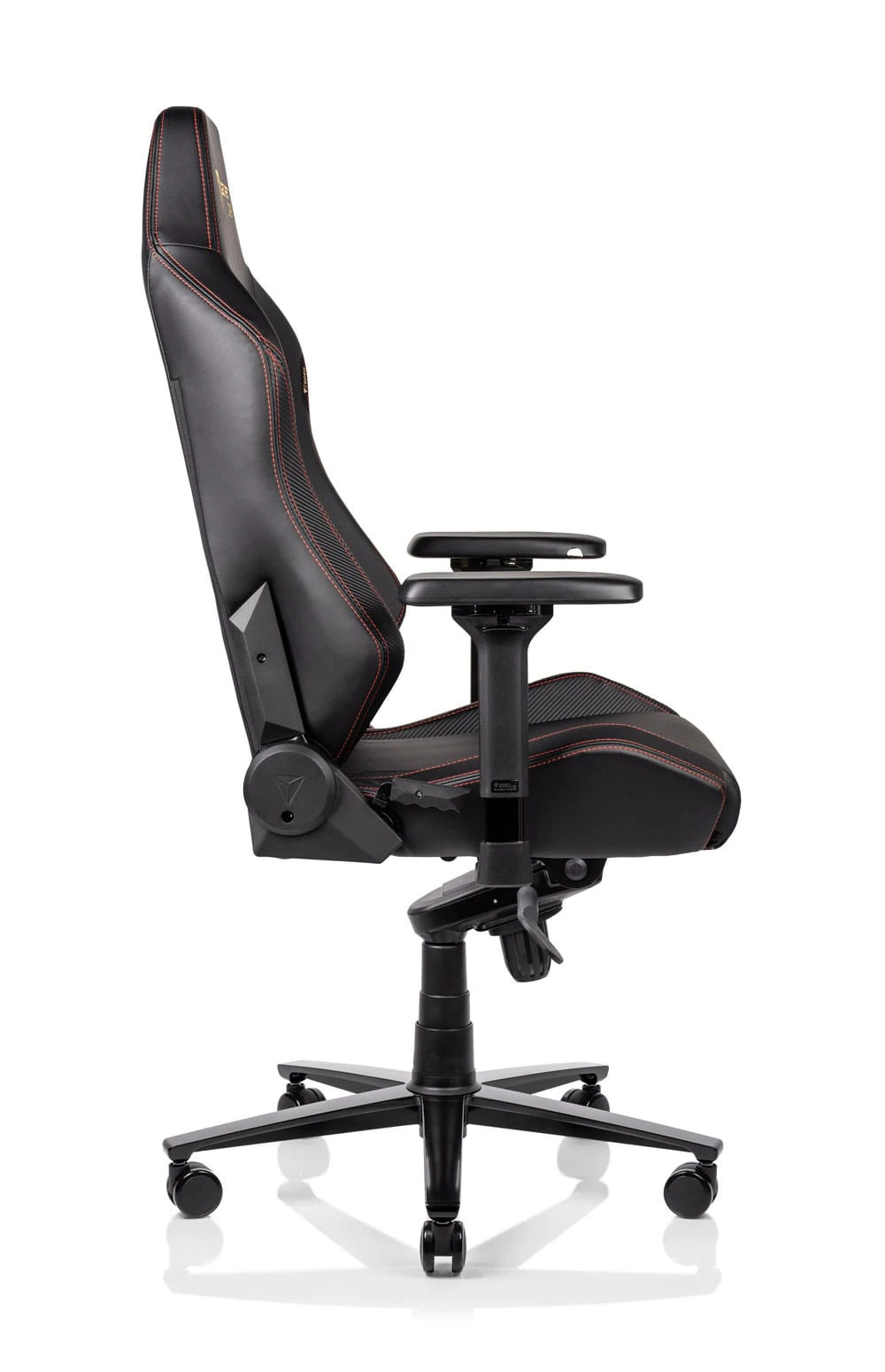 Like tons of gamers and YouTubers nowadays, Disguised Toast prefers the Secret Lab Omega 2020 series.
This chair is built for all-day comfort and is an ideal solution to your spine issues if you have any. It boasts a durable, spill-resistant premium faux leather, which is smooth but not precisely slippery. The padding beneath is considerably thick, and it immediately returns to its original shape as soon as you stand up.
In addition, its backrest comes with a great range, and the armrests are adjustable in four ways to enhance your comfort.
Since the Secret Lab Omega is available in a vast array of color schemes, gamers are free to choose one that suits their gaming/streaming setup décor.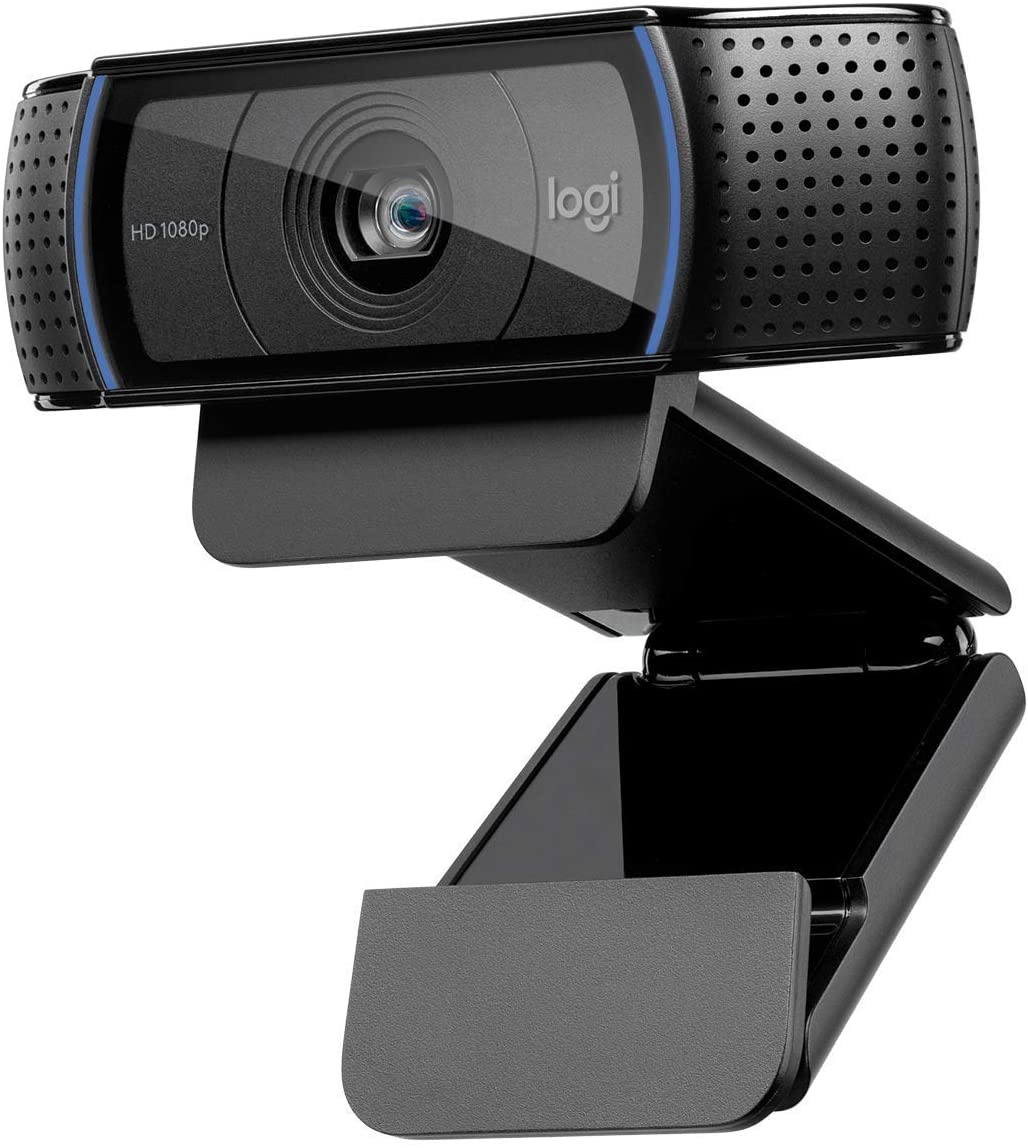 The Logitech C920 Pro is a favorite among the most famous streamers. For example, disguised Toast utilizes it in his gaming room. And did you know that Dakotaz (check Dakotaz's bio) and Gronkh (read Gronkh's bio) also take advantage of it?
Well, it's all because it comes with an irresistible package of features.
First off, the Logitech C920 Pro offers fantastic quality at a pretty reasonable price. It captures clear, detailed video at 1080p at 30fps.
Then, each side of this webcam has a microphone to capture excellent audio from different angles. So your audience will hear every word of your speech regardless of your movements.
Disguised Toast's Microphone: Rode Procaster

The Rode Procaster offers professional-quality sound. Its response is super smooth and manageable, not to mention it boasts impressive versatility.
This widely preferred mic has an internal pop filter that considerably minimizes plosives. There's also a tight polar pattern for ambient noise rejection so that Disguised Toast's surroundings don't affect the quality of his streams.
Disguised Toast's Family
Disguised Toast's ex-girlfriend is Jane "XChocoBars" Rose, a beloved Canadian gamer and content creator who has been in the streaming scene for over five years now.
Disguised Toast and XChocoBars began their romantic involvement in 2018, but it didn't last long. By the time they broke up, they had already built a solid fan base, which was disheartened by the news.
Nevertheless, these two video gamers revealed that they would remain close friends despite the end of their relationship.
Disguised Toast's Net Worth and Career Earnings
As of writing, Disguised Toast's net worth is approximate $3M. Here's a breakdown of his revenue streams to explain how he's made this much and still keeps the money flowing.
Twitch

This platform has boosted Disguised Toast's annual income. He has over six thousand subscribers on this platform, and he streams as often as his schedule allows.
Disguised Toast could be netting up to $20K or more in Twitch payouts monthly.
YouTube
Disguised Toast's YouTube channel has earned a great deal of cash given that it has already garnered over a billion views.
He could be raking in between $140,000 and $170,000 annually. The exact amount depends on elements such as the videos he uploads, ads, and his monetized views.
Sponsorships
As a popular video gamer, streamer, and member of OTV, Disguised Toast has earned the favor of various brands. Some that have sponsored his content include Respawn Entertainment, Amazon, Stunlock Studios, HyperX, Nexon, and HTC Gaming.
He hasn't disclosed the income generated from these sponsorships deals. Even so, it has contributed to his massive net worth.
Tournaments
As of 2021, Disguised Toast had earned $53,125.00 in prize money from 15 gaming competitions.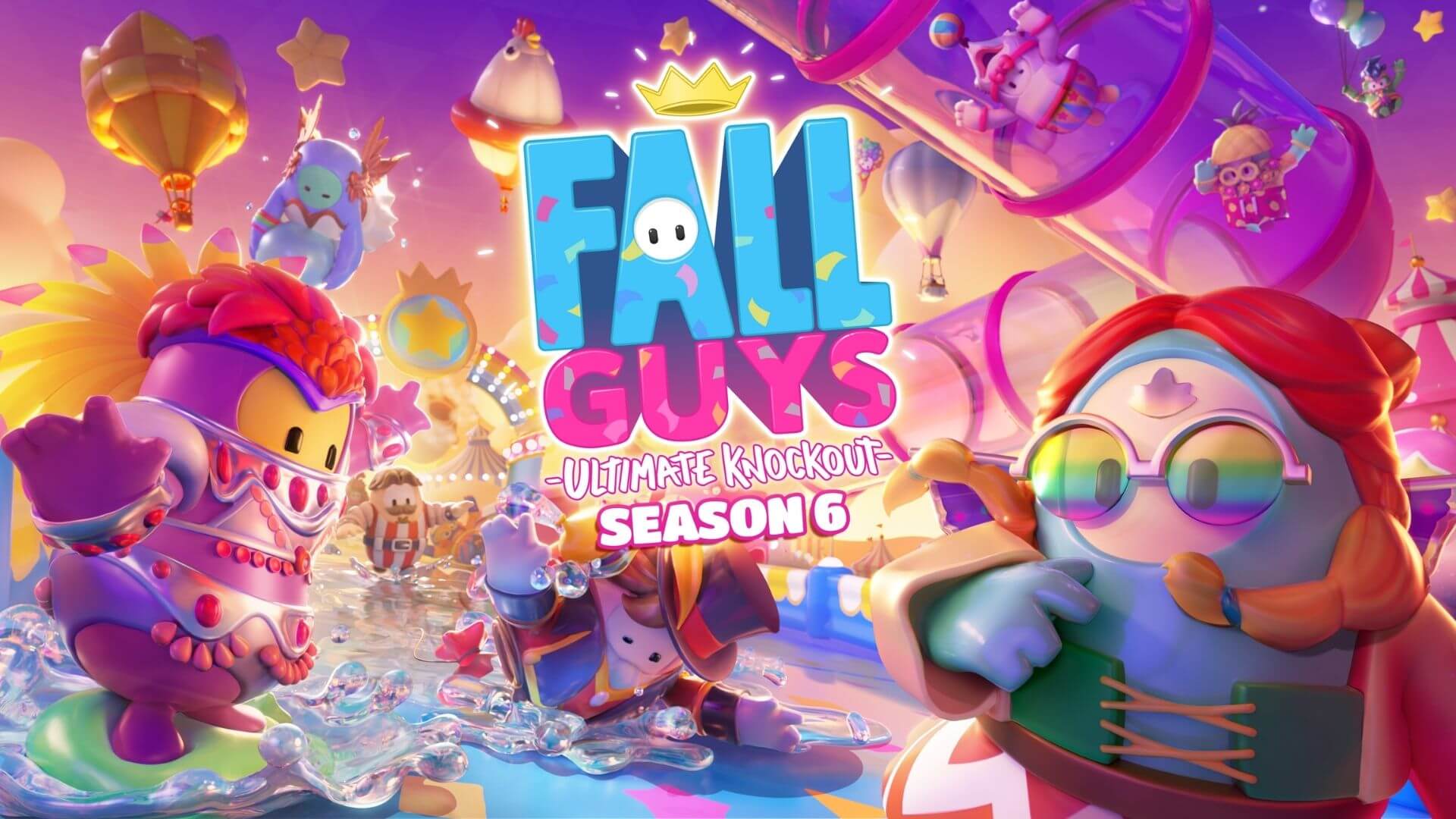 Thanks to his adaptability, he competitively played Fall Guys, Fortnite, Hearthstone, Apex Legends, League of Legends, and Teamfight Tactics.
The game that accounted for Disguised Toast's highest prize money won is Teamfight Tactics, which enabled him to bring in $17,550.00. Fortnite takes the second spot as he made $16,200.00, 30.49% of his total tournament earnings, playing it.
This gamer brought in $625.00 playing one Fall Guys game, which is the least amount he's ever made from a single title.
Note that Disguised Toast participated in 14 gaming tournaments as a free agent. He took part in the remaining one as a part of Team SoloMid, the reputable team that has been home to brilliant players such as Dyrus, and ImperialHal.
In 2019, this streamer earned $33,800.00, 63.62% of his total career earnings, and the highest sum he's ever made in a year as an esport athlete.
Merch Sales
Disguised Toast has an official merch store, mainly offering plushies made from 100% cotton.
They are sold out at this moment, but this gamer has sold countless of them, earning a considerable amount in profits.
Disguised Toast's merch store proceeds are not public knowledge, but they have been handy in keeping his bank balance high.
Disguised Toast's Retirement and Post Professional
We've not yet caught wind of Disguised Toast's retirement plans. As far as we know, he intends to stick around for several more years, entertaining his massive fandom and advancing his career.
He's already won a gaming award and has been nominated for a few others. Should he keep up his hard work, he could win more in the future.
Disguised Toast's Merch
Would you like to purchase some of Disguised Toast's merch? Sit tight! Let's take you through some of the Toast-inspired products on the market as of this writing.
Find this quality Disguised Toast-inspired hoodie on Amazon. It's easy on the eyes, thanks to its fantastic design. Plus, it features this gamer's logo on its front.
Something else you may like about it is it leverages 100% pre-shrunk cotton, which allows it to last longer when maintained properly.
Convenient, the brand that offers this tee, gives you several colors to choose from, including white, black, navy, dark heather, green, and yellow.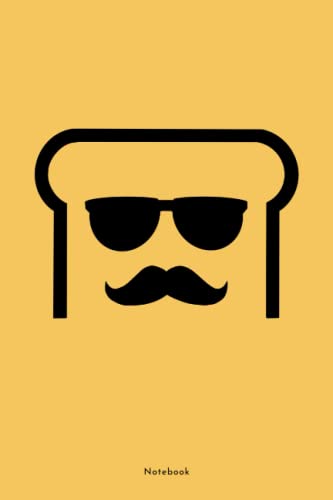 Exploring the market for a lovely notebook where you can jot down important stuff or reminders?
Check out this Disguised Toast-inspired option bearing his logo. It comes with 110 ruled pages.
In addition, its quality is top-notch, so rest assured that you're receiving real value for your hard-earned cash.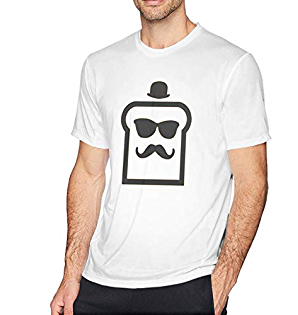 If you're looking for a comfy tee to wear during summer or any other season, consider this one provided by TRIOEPU. It's pretty versatile – you can wear it at home or when heading to the gym, parties, or work.
This white tee comes in sizes ranging between small and 6XL.
Taking care of it is not too much of a task since you can either wash it by hand or by machine. However, avoid soaking it for extended periods or bleaching it to maintain its high quality.
While you're still on the market for Disguised Toast-inspired t-shirts, look at this one designed for both men and women.
Its large pool of color options comprises black, navy, white, cranberry, red, heather blue, dark heather, orange, and royal blue.
This tee is made from durable, lightweight fabric. In addition, it's machine-washable for easy maintenance. Furthermore, it boasts the famous Disguised Toast logo as with the products above.
Here's another t-shirt you could consider if you need one in multiple colors. The available options as of writing are black/white, navy/white, red/white, navy/athletic heather, black/athletic heather, royal blue/white, and red/white.
Moreover, this baseball tee comes with the perfect fit and many sizes, ranging between small and 2XL. It's also lightweight and constructed to last long, owing to its double-needle sleeve and durable fabric.
Bear in mind that solid color tees are made from 100% cotton. On the other hand, those with a dark heather body use 90% cotton and 10% polyester. If you prefer options with dark heather sleeves, expect 50% polyester and 50% cotton.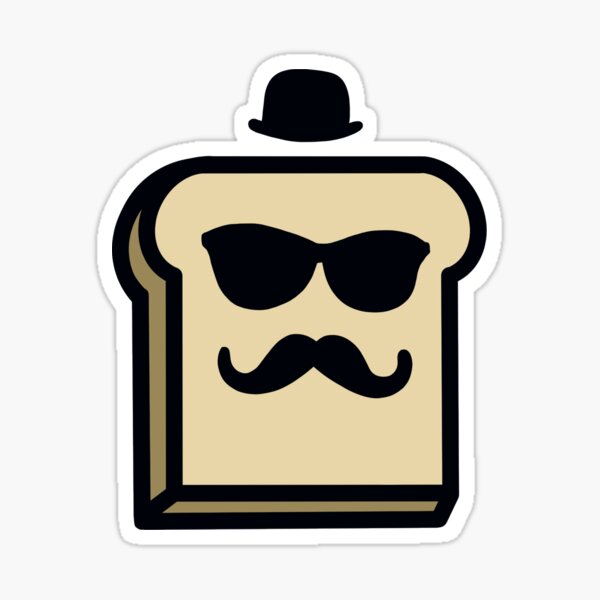 Visit Redbubble to check out this Disguised Toast sticker designed by chars-designs. It's perfect for decorating your gaming computer, smartphone, water bottle, or any other personal item you deem fit.
One of this sticker's great features is durability. With its water resistance, you never have to worry about damage by moisture. In addition, it's easily removable, which allows you to reposition it at your convenience.
You'll be happy to know that this Disguised-Toast-inspired sticker is available in a matte, transparent, and transparent finish, not to mention two sizes – small and medium.
Frequently Asked Questions about Disguised Toast
Question: How long did Disguised Toast date XChocoBars?
Question: What's the origin of Jeremy Wang's alias "Disguised Toast"?
Answer: The Gamertag "Disguised Toast" is based on Hearthstone's SI: 7 Agent card. At the beginning of Disguised Toast's gaming career, he spent much time on Reddit interacting with other gaming enthusiasts. Once, when one of the users read this card's voice line, he heard "This Guy's Toast," which he deemed hilarious, and was inspired to create his username.
Question: Why is Disguised Toast controversial?
Answer: Tons of people have considered Disguised Toast controversial because of various issues. For instance, he was temporarily banned from Hearthstone and Twitch in 2017 and 2022, respectively.
Question: Is Disguised Toast in a new relationship?
Answer: No. Disguised Toast is not dating anyone right now.
Recommended Reads:
Research Citations
https://www.esportsearnings.com/players/37733-disguisedtoast-jeremy-wang
https://dotesports.com/streaming/news/disguised-toast-banned-on-twitch-while-watching-anime
https://dotesports.com/streaming/news/disguised-toast-leaves-facebook-gaming
https://www.youtube.com/DisguisedToast/about
https://www.gosugamers.net/hearthstone/features/42155-talking-to-the-man-behind-the-mask-an-interview-with-disguised-toast