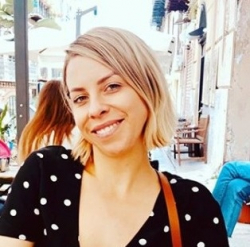 Latest posts by Jodie Chiffey
(see all)
Oleksandr "s1mple" Kostyliev is a Twitch streamer and professional Counter-Strike: Global Offensive player, currently playing for Natus Vincere.
A considerable chunk of the CS: GO community refers to him as the GOAT, and we cannot refute that.
For starters, s1mple has several notable achievements under his belt. Did you know that he has bagged several gaming awards, including the Esports PC Player of the Year at the Esports Awards in 2018 and 2021? In addition, multiple reputable organizations have included him on their lists of the best pro gamers worldwide.
s1mple has also earned a great deal of cash as a CS: GO star, making him an idol for countless upcoming gamers still dreaming of dominating the pro gaming universe.
We invested our time in extensive research to bring you these valuable details about his early life, gaming career, romantic relationships, sources of revenue, and merch.
Let's kick things off with his biofacts!
s1mple's Bio Facts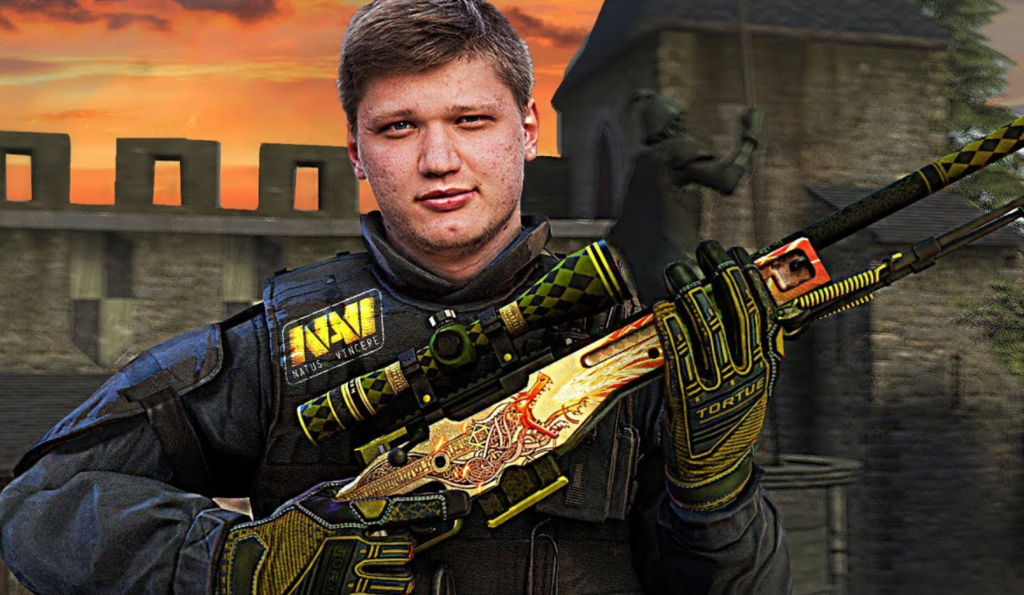 | | |
| --- | --- |
| Real Name | Oleksandr Kostyliev |
| Birthdate | October 2, 1997 |
| Birthplace | Ukraine |
| Nickname | s1mple |
| Height | 6 feet, 2 inches |
| Nationality | Ukranian |
| Zodiac Sign | Libra |
| Siblings | s1mple has siblings, including a brother named Alexey |
| Children | None |
| Spouse/Partner/Girlfriend | s1mple is single. |
| Games Played | Counter-Strike: Global Offensive |
| Net Worth | Between $1 and $4 million |
| Social Media | Twitch: s1mple, YouTube: s1mpleCSGOD, Instagram: s1mpleo, Twitter: @s1mpleO |
| Awards | s1mple has won several awards, such as the Best Esports Player at the Game Awards in 2021, and the PC Player of the Year at the Esports Awards in 2018, and 2021. |
| Last Updated | March 2022 |
s1mple's Birthplace and Early Life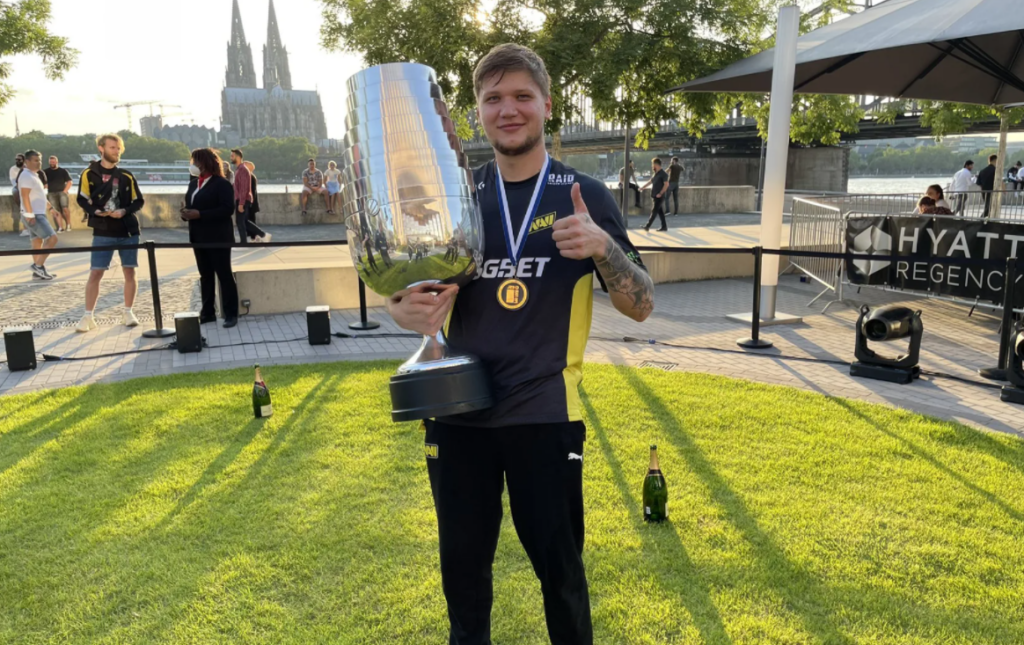 s1mple was born on October 2, 1997, in Kyiv, Ukraine.
This is also where he grew up with his family, including his brother, Alexey.
s1mple was incredibly active as a kid. He delighted in playing with Alexey and some of his neighbors.
At the same time, he also went to school.
However, s1mple put his studies on hold when he was 18 to focus on his dreams as a gamer. Later on, he dropped out of the university while still in his first year, and he's been playing CS: GO ever since.
How Did s1mple Get Started Gaming?
s1mple started playing Counter-Strike when he was only four.
Alexey helped him learn the ropes of this game. While he would handle the keyboard, this CS: GO legend would have the mouse.
It took s1mple only a short time to find his footing. Sooner rather than later, he and Alexey began fighting over the only computer at home, each longing to play this title for just a little longer.
Counter-Strike: Global Offensive was released when s1mple was 15, which marked the start of his pro career as an esport athlete.
s1mple's Early Professional Gaming Career
s1mple joined his first team, the Ukrainian LAN DODGERS, only a year after CS: GO's release in 2012. Shortly after, he made his exit to join Courage Gaming.
Then, in September 2014, s1mple was signed with HellRaisers, where he got the privilege to work with incredible players such as Markeloff, Dosia, ANGE1, and kUcheR. This team was already aware that s1mple was a stickler for the perfect aim, and he held himself to the highest standards. What more was worth looking for in a CS: GO player?
Unfortunately, things went south pretty fast for s1imple. His run with HellRaisers was cut short in 2015 following his ban from the ESL and offensive comments regarding Germans.
Later on, s1mple joined Flipsid3 Tactics, but only for a limited duration.
All this while, s1mple had built a reputation for being "toxic," making it challenging for his teammates to embrace him fully.
Team Liquid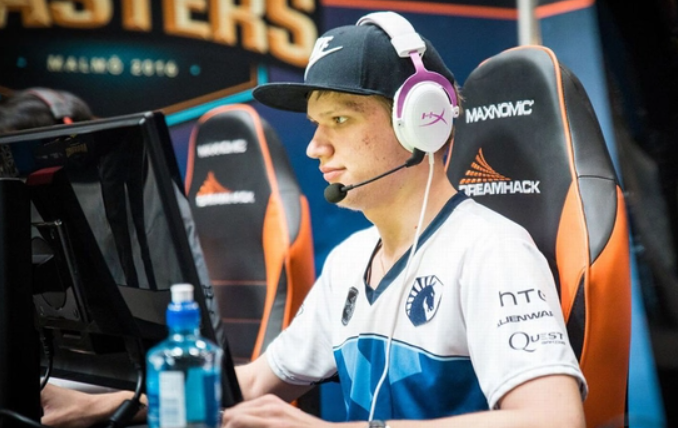 At the beginning of 2016, s1mple left Ukraine for the United States to join the highly-regarded Team Liquid.
He already knew Spencer "Hiko" Martin, who was already a member of this esports organization.
s1imple and Hiko had met during his time with Flipsid3 Tactics and hit things off immediately. This ensured he had a great time with Team Liquid. But he would leave it shortly after to head home to his family and friends.
Natus Vincere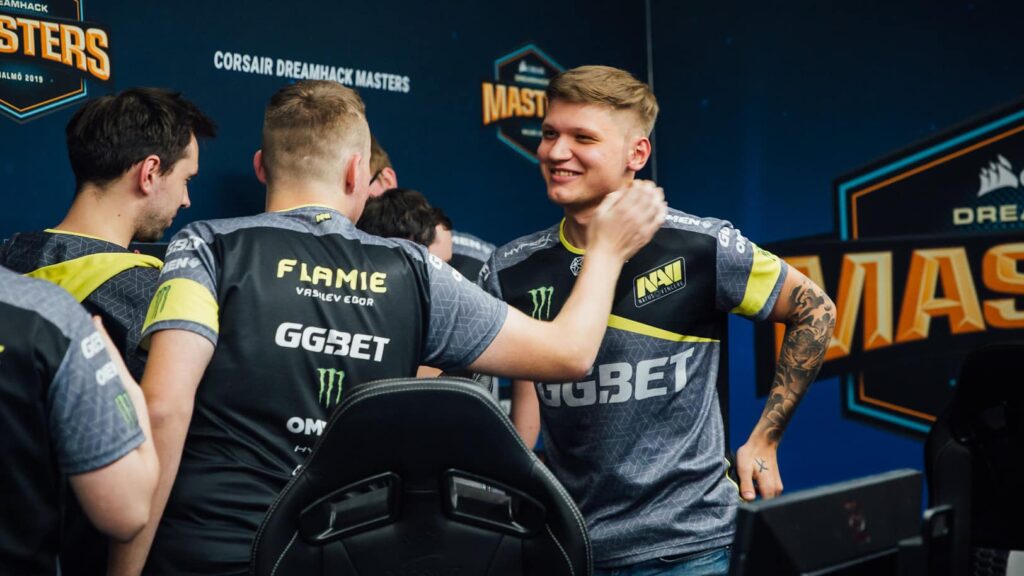 Natus Vincere, a team that once welcomed KuroKy (check KuroKy's bio) and his long-time pal Puppey (see Puppey's bio), was s1mple's next stop after he departed from Team Liquid.
In 2016, Na'Vi offered s1mple the opportunity to replace Danylo "Zeus" Teslenko. And he seized it to steer this team to glory.
s1mple has taken some losses with Na'Vi, but he's also enjoyed many wins. These include finishing first at the IEM Cologne 2021, the PGL Major Stockholm 2021, the Blast Premier: Fall Finals 2021, and the Blast Premier: World Final 2021.
Today, he still plays for this team, in addition to streaming on Twitch.
s1mple's Videos
Check out this video to see what s1mple has been up to this year. This is the perfect opportunity to witness his godlike aim, which enhances his remarkable CS: GO skills in general.
s1mple was famous for his toxic nature. Are you curious to know how he reacted to receiving the same unpleasant behavior? This video has your answer!
Seemingly, he rose above the toxicity and worked on taking his place as the legendary gamer he is now. He also demonstrated notable change, which could be responsible for his successful time with Na'Vi.
s1mple's gaming setup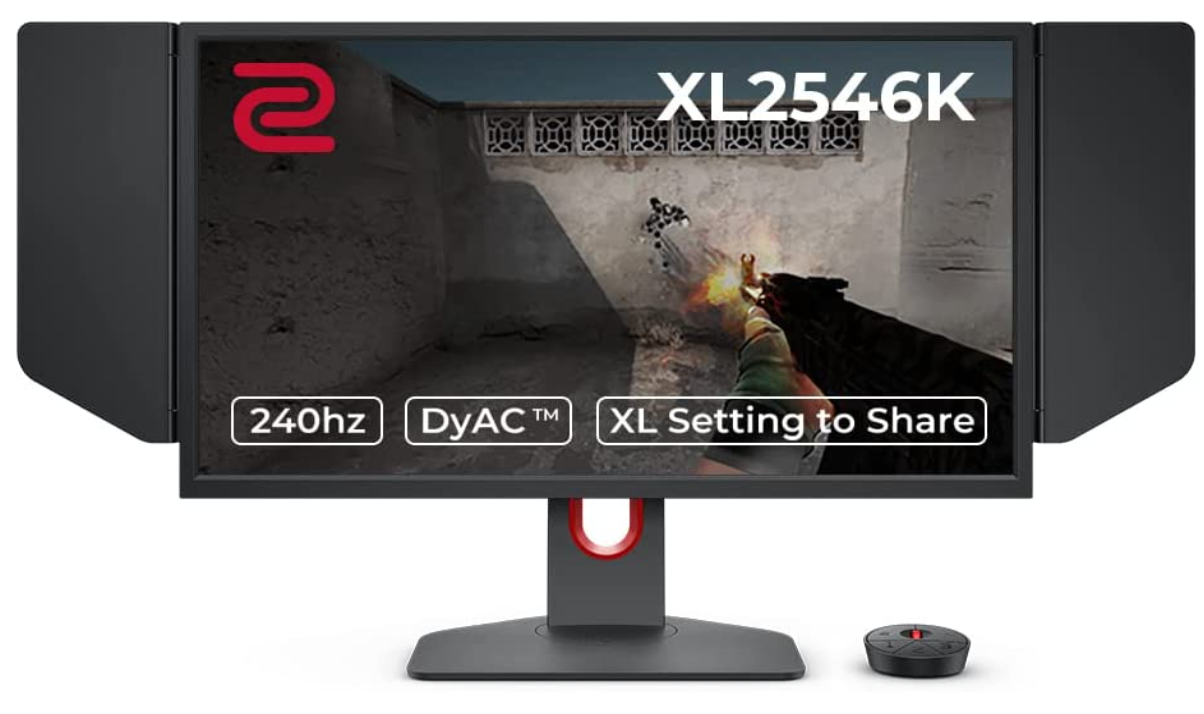 One can never go wrong with the ZOWIE XL2546K gaming monitor. The 24 inches screen marks all the boxes a gamer can crave to enjoy a truly smooth and responsive gameplay.
For starters, the monitor substitutes the commonly used HDR and extended color technology for the more recent DyAc+. Thanks to this, s1mple can now confidently attest to the true value of excellent color, fluid, and responsive gameplay, as well as the best blur reduction experience.
Another mention worth feature is the monitor's ultra-fast variable refresh rate of 240HZ and response time of 0.5ms. With such a refresh and response rate, s1mple is consistently assured of fast response times that yield clearer images even in CS: GO's fast-paced scenes. Plus, zero screen tearing to allow him to shoot the most lethal killer shots.
Other key features include XL Settings to Share option, increased flexibility thanks to greater height range adjustment ranges, and a more versatile minimalistic base to create more room for a mouse and keyboard.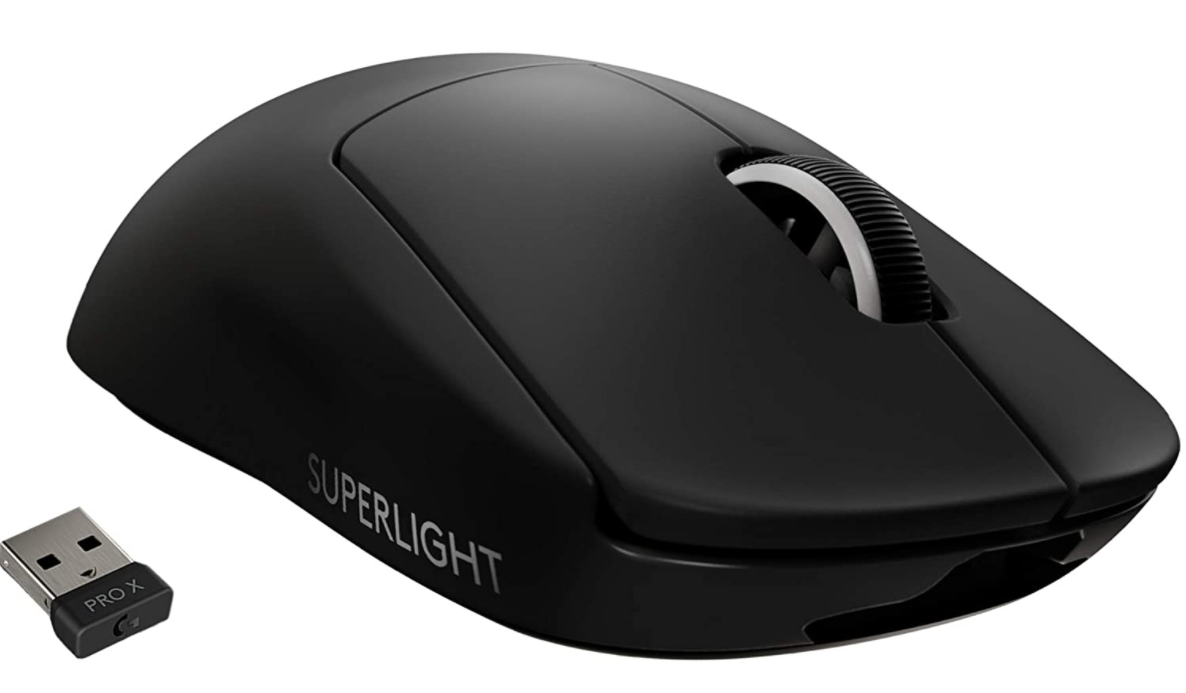 The Logitech G Pro X superlight mouse is a true marvel whose accuracy and precision s1mple has been able to harness in his superbly colorful career. The wireless mouse is powered by Lightspeed making it one of the fastest and most reliable gaming mice.
The mouse has a Hero 25K optical sensor that presents a range of 100-25,400 DPI. This, of course, can be changed in increments of 50 using the Logitech G Hub software. There is also the option of storing up to 5 of these profiles onto the mouse.
The mouse is wireless and has a battery life of up to 70 hours. This long battery life is contributed by its lightweight and the absence of RGB lighting. It's also interesting to note that the mouse can be charged while in use.
The last mention worthy of this Logitech's masterpiece is, it boasts of a symmetrical shape and comes with 5 programmable buttons. Two of these buttons are on the right thumb-side of the mouse.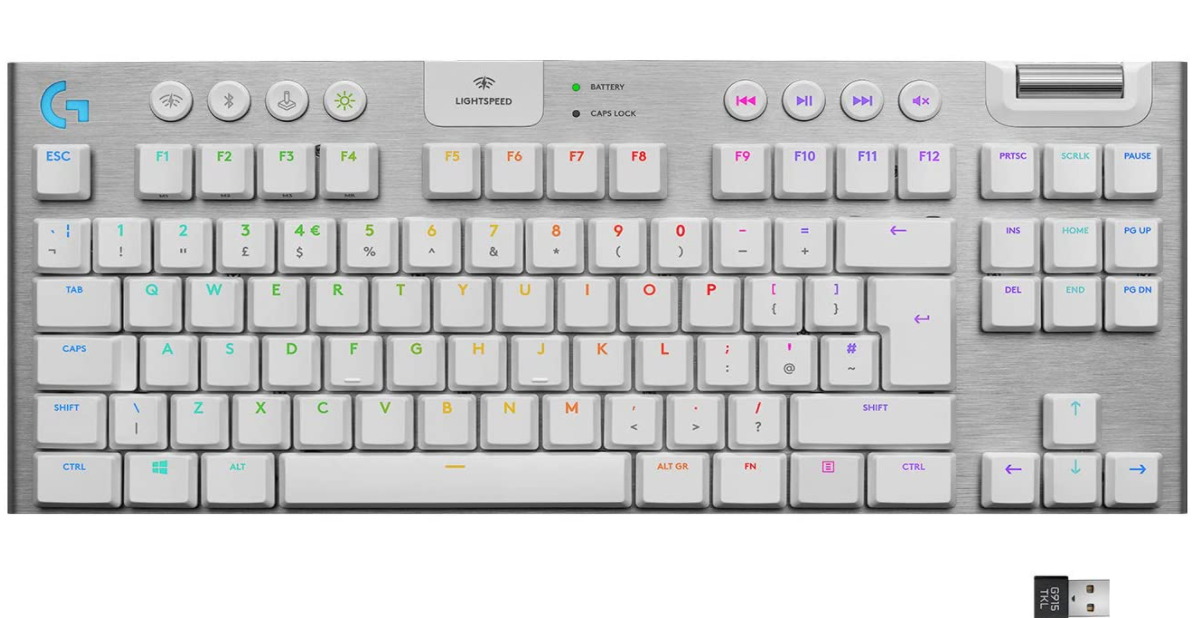 Part of s1mple's gaming setup is the white version of the Logitech G915 TKL wireless keyboard.
The keyboard is made from an aircraft-grade aluminum alloy base that is set with low-profile GL Tactile switches that are then housed with ABS keycaps. The Tactile switches boast of an actuation force of 50g as well as an actuation distance of 1.5mm.
Other impressive features include media controls and connectivity controls, as well as an LED indicator that comes in handy when the battery is low and kicks in when it goes below 15 percent.
With this keyboard, s1mple has the option of 3 programmable F-keys that make for 3 macro profiles, as well as 2 onboard lighting profiles.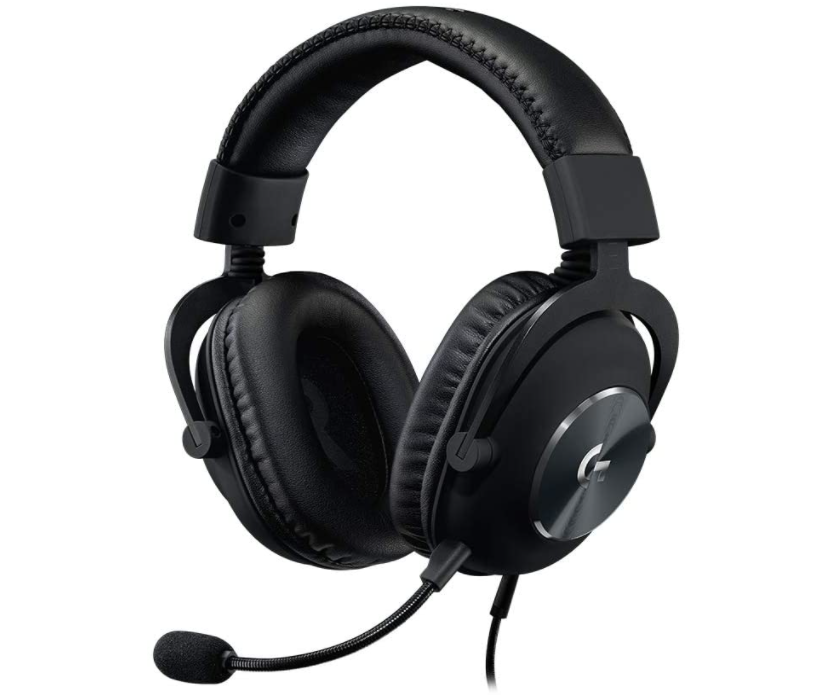 s1mple fancies the wireless version of the Logitech G PRO X USB Lightspeed headset (though it can still be used as a wired device when charging).
This version of the headset offers s1mple a DTS Headphone:X 2.0 Surround Sound experience.
The headset is made from a TR90 nylon headband, glass fiber strengthened nylon joints, stainless steel gliders as well as an over-the-ear fit. The headset is quite light, weighing just 259g (0.82lbs)
The earcups have 2 padding options: microsuede-covered memory foam and leatherette-covered memory foam.
Moreover, it comes with a 4mm condenser detachable microphone. It features Blue VOICE technology which provides real-time voice filters that cut on noise and improve voice clarity.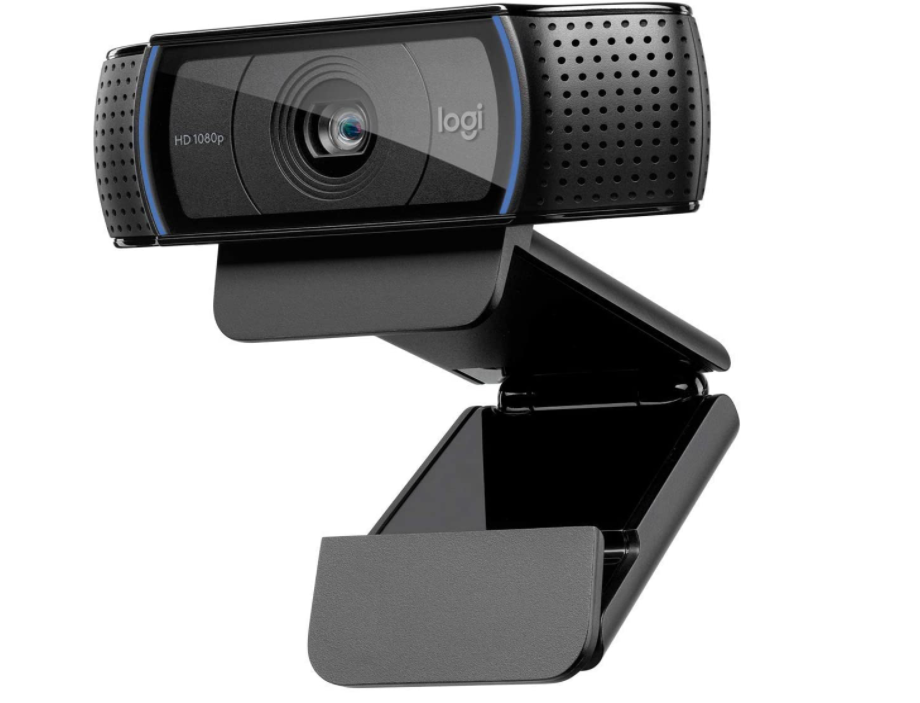 For his video streaming, s1mple has the Logitech BRIO webcam. The plug-and-play webcam can record at resolutions of up to 4K at 30fps, 1080p at 30 and 60fps, and 720p at 30, 60, or 90fps.
The camera has a clip-on mount that one can use to easily attach to flat-screen displays.
The webcam also boasts HD Zoom of up to 5x and RightLight3+ HDR light correct. Additionally, it presents one with a field of view choices of 65°, 78°, and 90°.
Other awesome features include built-in dual stereo, omnidirectional microphones as well as a removable privacy shutter.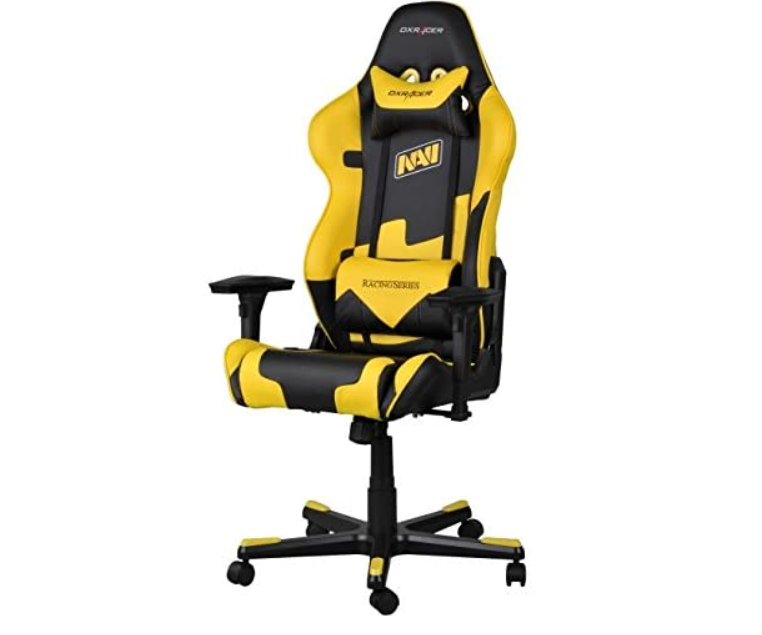 The DXRacer is one of the few gaming chairs that has stood the challenge of versatility, comfort, and homage. Its' history can be traced to Ukraine's gaming powerhouse Natus Vincere which has bagged innumerable first places across different gaming tournaments.
The chair's frame skeleton is made from tubular steel frames, a metal star base, and comfortable armrests that are filled with high-density cold cure foam. This renders the chair superbly comfortable for longer gaming sessions, and thoroughly sturdy and stable to withstand prolonged usage.
In addition to the above key features, the chair can also be adjusted to lower heights before being tilted to comfortable napping positions. Other key features include an adjustable lumbar support cushion and an integrated headrest for comfort.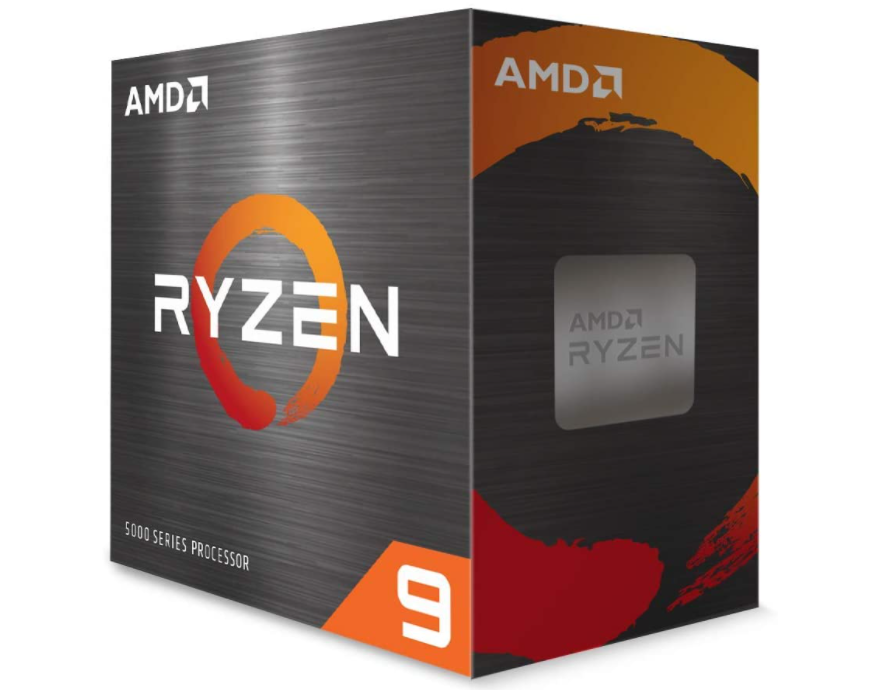 s1mple fancies the monstrous AMD Ryzen 9 5950X gaming processor. The processor boasts a 4.9 GHz clock speed on each of its 16 cores and 32 processing threads. Pair these sufficiently high clock speeds with a GeForce RTX 3090 and you can enjoy the best compelling gaming experience in CS: GO.
The processor is designed to handle the rigors associated with heavy-load, highly multithreaded productivity tasks day in and day out, which is exactly what the Counter-Strike Global offensive is all about.
In addition to this performance optimization, it can deliver up to 100+ FPS meaning better images in fast-paced scenes, as well as zero motion blurs for s1mple's fans.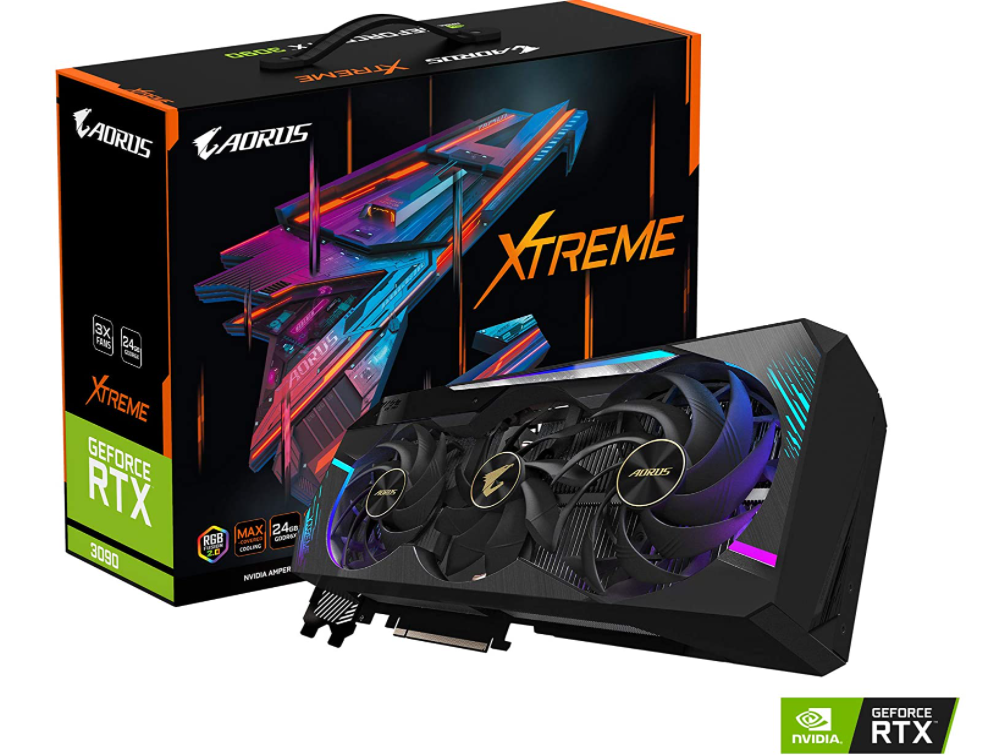 The GeForce RTX 3090 is the perfect combination for the superbly excellent gaming capabilities of the Ryzen 9 5950X processor. The pair conveniently complement each other to confer s1mple with the best gaming experience any gamer can ever dream of. And here is why.
For starters, the graphics card is capable of delivering jaw-dropping 3D rendering and encoding alongside a playable 8K gaming performance. Top this up with an ultra-fast 24 GB GDDR6X memory interface, and s1mple is set up for the most thrilling and immersive gaming sessions of his life.
Furthermore, the graphics is powered by GeForce RTX 3090, has gigantic cooling heat sinks, RGB 2.0 fusion as well as 3rd Generation Tensor Cores. All this summed up, results in the best graphics card any gamer can gladly add to his cart without an iota of doubt.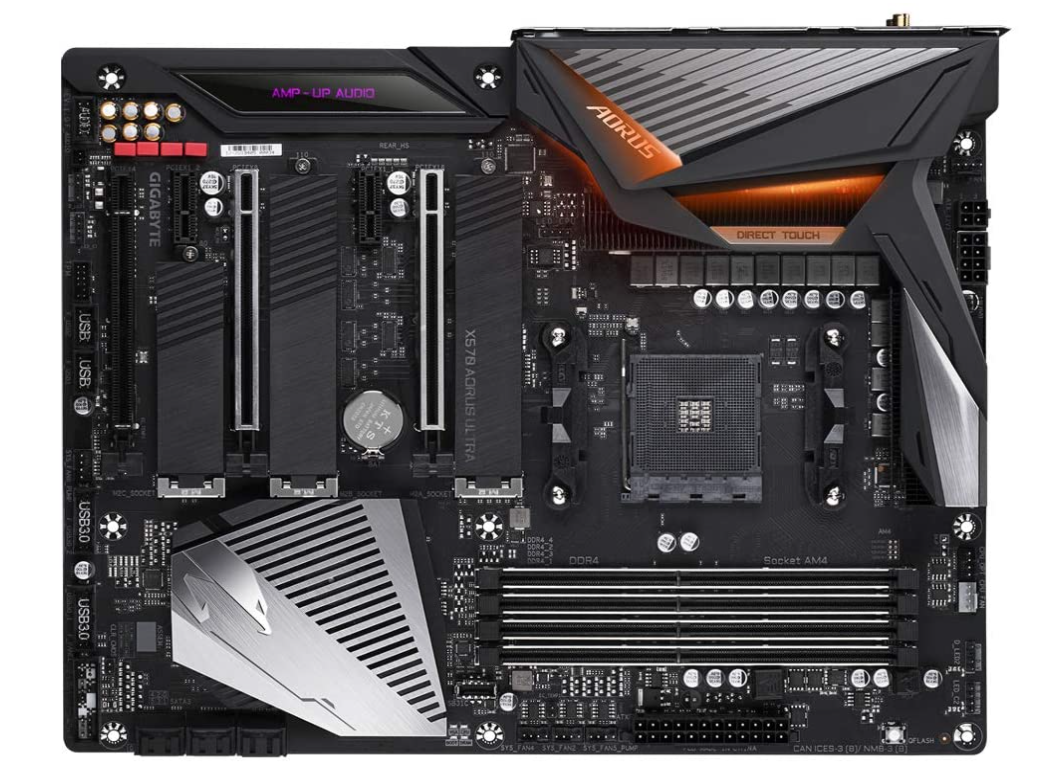 The X570 Aorus Ultra that s1mple fancies is one of Gigabytes' fairly priced boards targeting gamers seeking a balance between styling and functionality.
It boasts of six SATA ports on a full-ATX form factor, 4 x USB2.0, 1 x LAN (RJ-45), 1 x HDMI, 3 x USB3.2 (Gen 1), 2 x USB3.2 Type-C, 1 x USB3.2 Type-A, all of which are meant to make the gaming experience fuss-free and more convenient.
Other additional features include a 128GB Dual DDR4-SDRAM and an AMD X570 chipset.
s1mple's CS:GO Settings
Mouse
| | |
| --- | --- |
| DPI | 400 |
| HZ | 1000 |
| Sensitivity | 3.09 |
| Window's sensitivity | 6 |
| eDPI | 1236 |
| Row input | 1 |
| Zoom sensitivity | 1 |
| Mouse acceleration | 0 |
Crosshair
| | |
| --- | --- |
| Drawoutline | 0 |
| Alpha | 255 |
| Color | 4 |
| Blue | 255 |
| Green | 0 |
| Red | 255 |
| Dot | 1 |
| Gap | -2 |
| Size | 1 |
| Style | 5 |
| Thickness | 0 |
| Sniper width | 1 |
ViewModel
| | |
| --- | --- |
| FOV | 68 |
| Offset X | 2.5 |
| Offset Y | 0 |
| Offset Z | -1.5 |
| Presetpos | 3 |
| Shift Left Amt | 1.5 |
| Shift Right Amt | 0.75 |
| Recoil | 0 |
| Righthand | 1 |
Bob
| | |
| --- | --- |
| Lower Amt | 0.21 |
| Amt Lat | 0.33 |
| Amt Vert | 0.14 |
| Cycle | 0.98 |
Video Settings
Video
| | |
| --- | --- |
| Resolution | 1280 x 960 |
| Aspect ratio | 4:3 |
| Scaling mode | Streched |
| Color mode | Computer Monitor |
| Brightness | 130% |
| Display Mode | Fullscreen |
Advanced Video
| | |
| --- | --- |
| Global Shadow Quality | Very Low |
| Model/Texture detail | Low |
| Texture streaming | Disabled |
| Effect detail | Low |
| Shader detail | Low |
| Boost player contrast | Disabled |
| Muticore rendering | Enabled |
| Multisampling Nati-aliasing mode | 8 x MSAA |
| FXAA Anti-Aliasing | Disabled |
| Texture Filtering Mode | Bilinear |
| Wait for Vertical Sync | Disabled |
| Motion Blur | Disabled |
| Triple monitor mode | Disabled |
| User uber Shaders | Enabled |
s1mple's Family
s1mple dated his ex-girlfriend AhriNayan for a while, but he announced their breakup in 2021.
Before her, this player was in a relationship with Catherine Rudenko, Na'Vi's merch designer.
s1mple's Net Worth and Career Earnings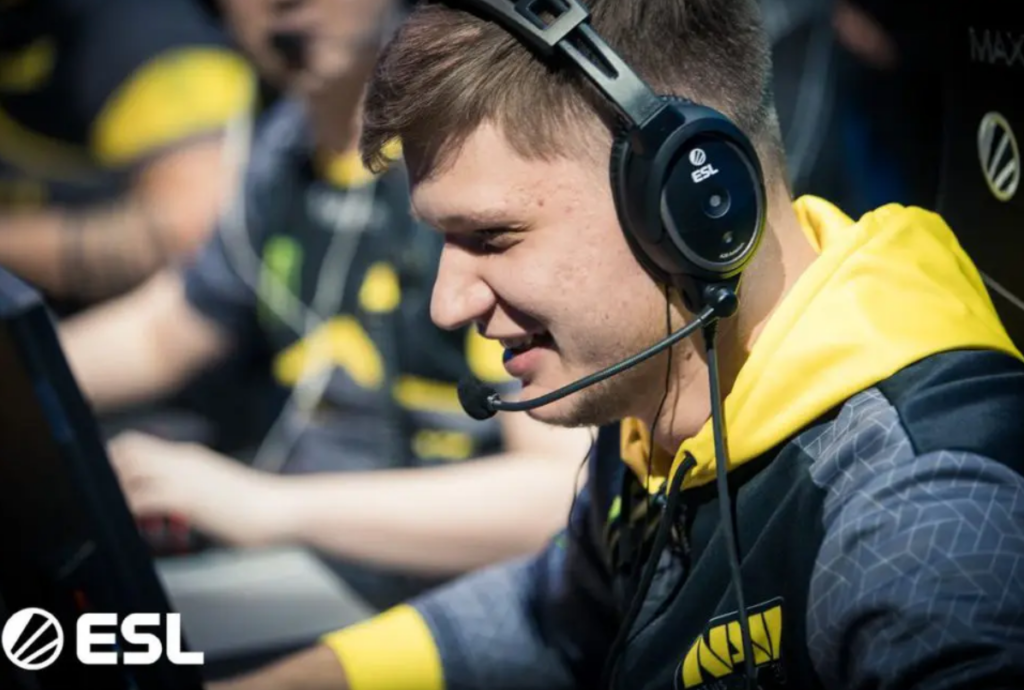 At the time of writing, s1mple's net worth is within the range of between $1M and $4M.
So, how has he managed to join the league of the world's wealthiest esports players?
Check out his primary revenue streams:
Tournament Prize Money
As of 2022, s1mple has played 131 Counter-Strike Global Offensive games, grossing $1,537,738.65.
He participated in 9 of these tournaments as a free agent, raking in $3,648.32, only 0.24% of his total winnings.
While taking part in the remaining 122 gaming competitions, he was on various teams' rosters. These organizations are FlipSid3 Tactics, HellRaisers, Team Liquid, Ukrainian National Team, and Natus Vincere. The latter accounts for 94.49% of his total prize money won.
Notably, s1mple had competed in 19 CS: GO tournaments by the time he hit 18, bringing in $10,882.05.
Twitch
s1mple is a Twitch streamer, but he doesn't stream as often as many gamers today. His channel has 3M followers right now.
We suppose s1mple makes some dollars on Twitch, but he's hidden his earnings.
Sponsorships
s1mple has won the backing of several big names, such as RAID: Shadow Legends, Logitech, GGBET, Puma, NVIDIA, and Monster.
This esport athlete hasn't mentioned the worth of these sponsorship deals. But we believe they have been essential in boosting his net worth.
Esports Organizations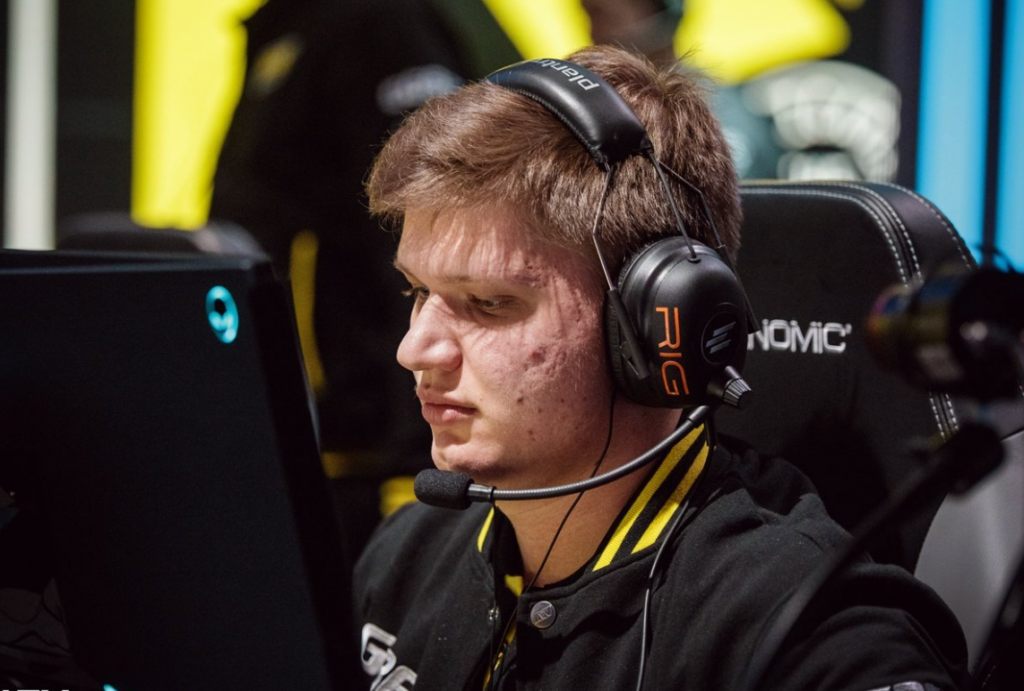 s1mple has played for at least five esport teams in his almost a decade-long pro gaming career.
Mostly, these companies ensure their players are well-compensated for their time and skills. This means s1mple has unquestionably made thousands of dollars as an esport athlete. And even though the total amount he's earned is unknown, it has increased his net worth.
See also: Katierouuu Bio
s1mple's Retirement and Post Professional
As of early 2022, s1mple hasn't demonstrated any desire to retire, so we speculate he plans to be in the game for more years. In addition, he's never talked about the interests he'd like to pursue once his retirement time comes.
s1mple's Merch
Are you chasing down s1mple's merch? Let's make this task easier for you by pointing you in the right direction. As of this moment, here are some of the s1mple-inspired products on the market.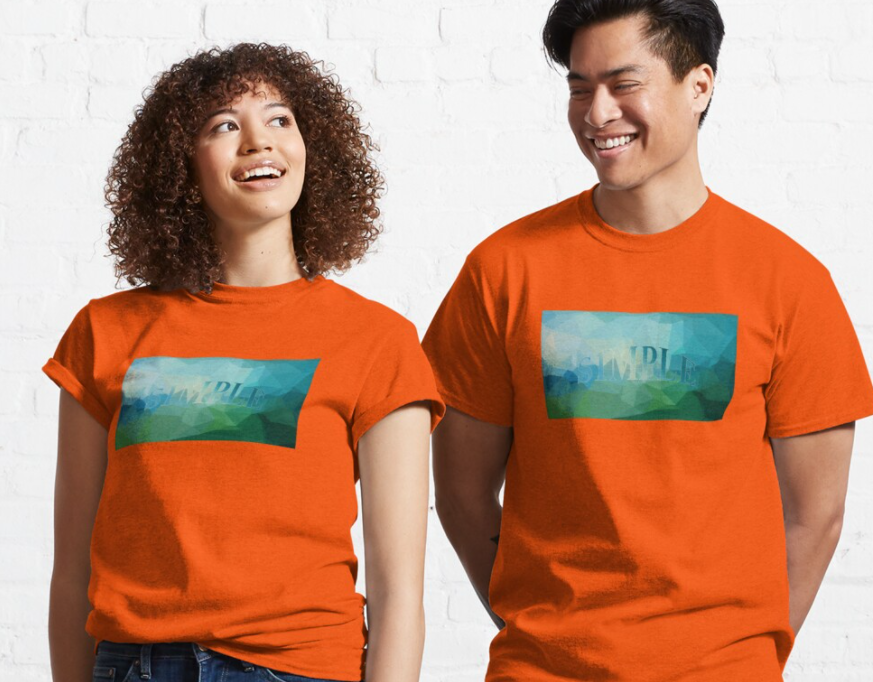 If you're one of the s1mple enthusiasts we have today, complete your wardrobe with this fashionable t-shirt suitable for all seasons.
Tell you what, MarKuSAp6 gives you plenty of colors to choose from, including heather grey, white, black, purple, brown, and orange.
S1MPLE T-SHIRT Classic T-Shirts that come in solid colors are manufactured with 100% preshrunk cotton. Should you pick one in denim heather, expect 50% polyester and 50% cotton. Heather grey tees leverage 90% cotton and 10% polyester.
This s1mple-inspired t-shirt fits pretty well since its durable neckline doesn't sag. It's also comfy, enabling you to focus on your daily tasks fully.
While you check out this durable tee, make sure to explore more options this designer provides. Some of these are the S1MPLE T-SHIRT Long Sleeve T-Shirt, S1MPLE T-SHIRT Active T-Shirt, S1MPLE T-SHIRT Baseball ¾ Sleeve T-Shirt, S1MPLE T-SHIRT V-Neck T-Shirt, and S1MPLE T-SHIRT Tri-blend T-Shirt.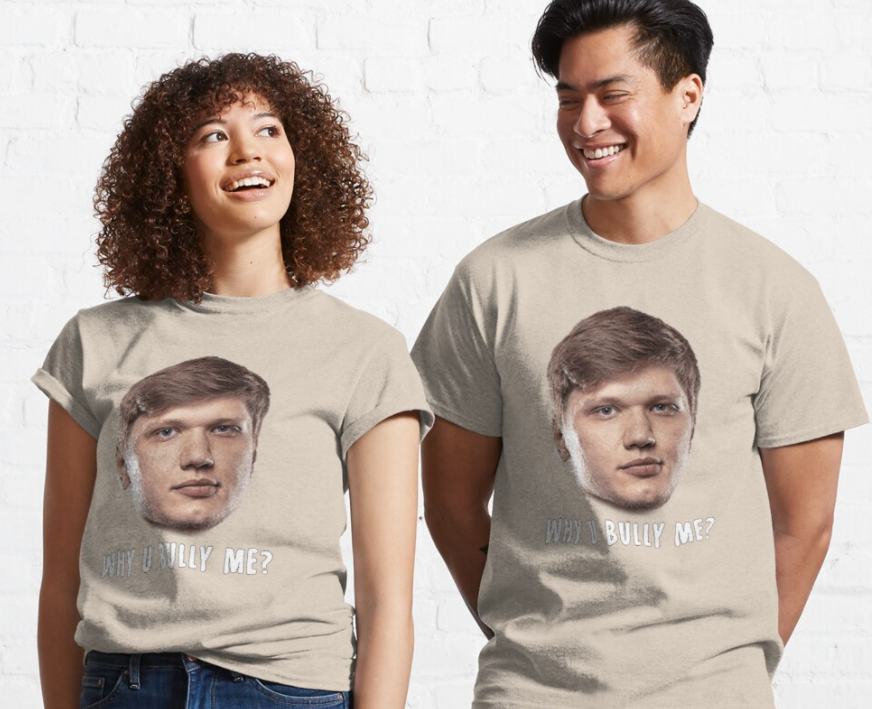 Here's another s1mple-inspired tee that could be worth your hard-earned cash. Judging from its durable neckband, double-needle hems, and pre-shrunk cotton material, its guarantees great quality.
This t-shirt's designer, fo0py, lets you pick from a vast array of colors, such as black, white, blue, crème and green. When it comes to the sizes, you're not limited to one as they range between small and 3XL.
Fo0py also provides the S1mple CSGO Classic T-Shirt whose front features a breathtaking poster of this gamer. This one comes in more sizes as there are 4XLs and 5XLs. Still, like the option above, it's available in 15+ colors.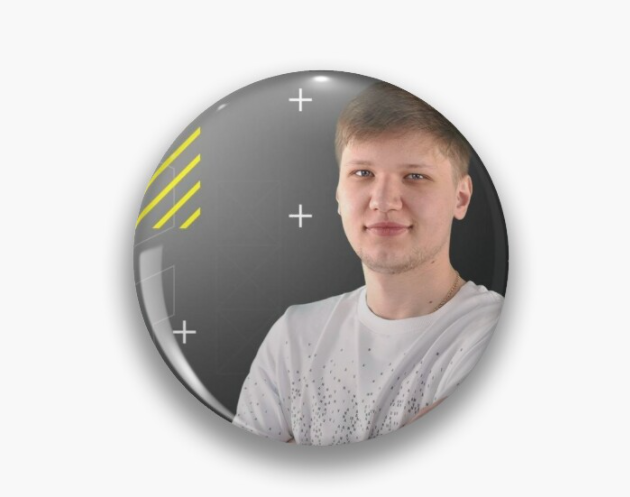 Check out this s1mple-inspired pin you could get for your clothes.
There's a small size, and still, jusa007 also avails a large one to meet the needs of every s1mple fan.
In addition, this pin is manufactured using scratch- and UV-resistant Mylar, which adds to its durability and strength.
Since it has a sharp point, keep it away from kids as it could harm them.
Supposing you're open to considering more s1mple-inspired pins, jusa007 also offers another s1mple pin, also made from lasting Mylar.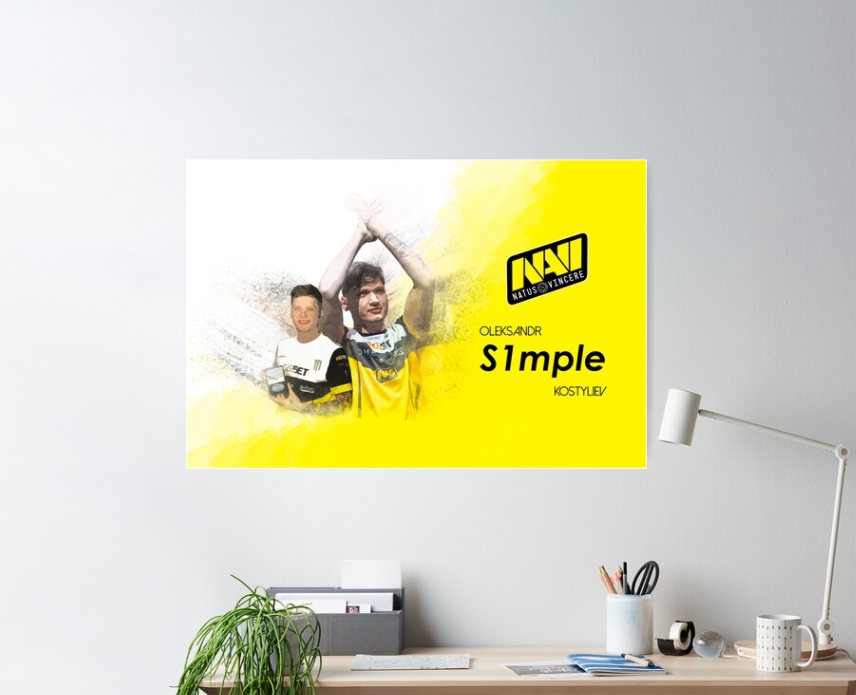 If you feel like your room or office is somewhat dull, consider this eye-catching s1mple poster to brighten it up.
Myk Ado has printed it on semi-gloss paper. Unlike a full-gloss finish, it promises less light reflection and still does a fantastic job of decorating your space.
You'll be thrilled to know that this poster is available in small, medium, and large sizes. All you need is to pick one that suits your individual décor needs, and you're good to go!
As you scour the market for s1mple posters, consider checking out the S1mple Graffiti CS: GO Poster designed by excusememood and Kaya Jones' s1mple NAVI Natus Vincere CSGO Poster.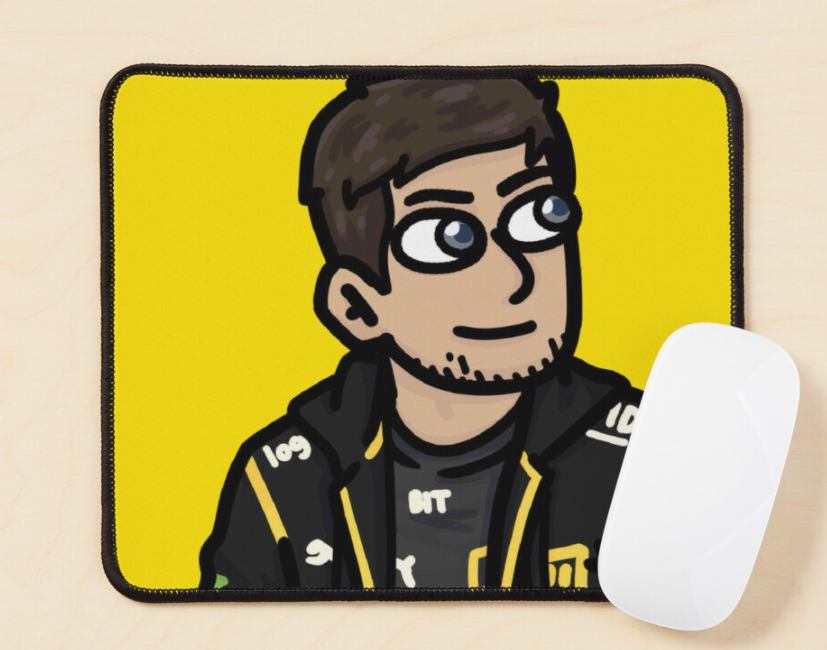 A mouse pad could be what you need to enjoy better gaming experiences. If you're dead set on securing one, consider this one designed by EsportsCartoon.
It supports both laser and optical mice for convenience.
Durability is another desirable aspect it comes with, thanks to its pill-resistant surface and anti-fray edges.
This mouse pad also comes with an anti-slip rubber base to enable you to use it with ease.
Frequently Asked Questions about s1mple
Question: Is s1mple rich?
Answer: It's safe to say that S1imple is wealthy as he has brought in over a million dollars as a professional esports athlete. Plus, he's the fourth highest-earning player from Ukraine.
Question: Why did s1mple leave Team Liquid?
Answer: S1imple disclosed that his decision to leave Team Liquid was fueled by homesickness.
Question: Which high school did s1mple attend? 
Answer: s1mple hasn't let the world in on the high school he went to.
Question: Why is s1mple so popular?
Answer: S1imple is widely recognized because he ranks among the most talented players in Counter-Strike: Global Offensive history. HLTV.org named him the best player of 2018. In addition, he's the second most MVP CS: GO player, right below Nicolai "dev1ce" Reedtz.
Recommended Reads:
Research Citations
https://www.esportsearnings.com/players/8169-s1mple-alexander-kostylev
https://dotesports.com/counter-strike/news/hltv-names-s1mple-the-best-player-in-the-world-over-dev1ce
https://esportsinsider.com/2017/04/brief-history-bans-csgo/
https://www.hltv.org/news/22421/top-20-players-of-2017-s1mple-8
https://dotesports.com/news/s1mple-best-csgo-player-esl-pro-league-22974
https://twitter.com/strikerhltvorg