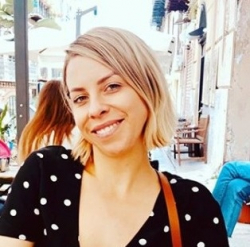 Latest posts by Jodie Chiffey
(see all)
Clement Ivanov, alias Puppey, is a multilingual, multi-talented professional Dota 2 player captaining Team Secret. His eSports career ranks as one of the most dramatic in the eSports industry.
Puppey started off as a choir singer at the tender age of 5. He could religiously attend to his choir playing the clarinet, violin, guitar, and saxophone for the next 12 years. So prolific was he with the instruments that his parents invested in his music education.
Additionally, his parents had him study foreign languages, including English and Russian, to give him a competitive advantage. But just a few years to marking a two-decade in the music industry, he ditched music for his current love "eSports."
So innovative and revered is he that he has been infamously branded the gem that makes others shine in competitive Dota as he juggles between support roles, Captain or even jungler.
However, his colorful journey hasn't been without blemish as it has been riddled with betrayals, controversies, defeats, near wins, and outright thrilling wins. It is this journey we intend to detail below. But first his biofacts;
Puppey Quick Facts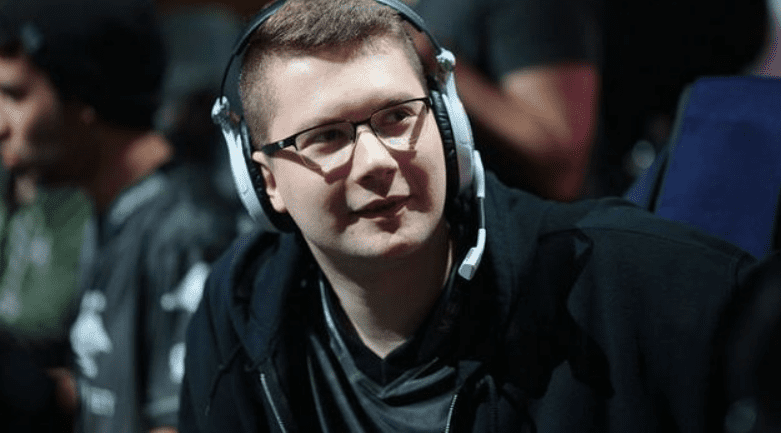 Real Name
Clement Ivanov
Birth Date
March 6, 1990
Birth Place
Estonia
Nick Name
Puppey
Height
6'4 feet (1.96M)
Nationality
Estonian
Zodiac Sign
Pisces
Siblings
Unknown
Children
Unknown
Spouse/
Kristi Kajak
Games Played
Has played 134 Dota games and 4 Defense of the Ancients
Net Worth
$3,611,674.23
Social Media
Twitter;@CLEMENTINATOR

Instagram:@puppeydota

Facebook:@Puppey

Twitch:@Puppey

Awards
GosuAwards 2013: Community's choice: Best Team (with Na'Vi), GosuAwards 2014: Community's choice: Best Support, GosuAwards 2015: Best Support, GosuAwards 2015: Community's choice: Best Support, Team Liquid Dota 2 Awards 2013: Best Captain/Drafter, joinDOTA Awards 2013: Best Support Duo (with KuroKy), joinDOTA Awards 2013: Best Team (with Na'Vi), GosuAwards 2012: Best Semi Support, GosuAwards 2012: Community's choice: Best Semi Support, GosuAwards 2012: Best Team (with Na'Vi), GosuAwards 2012: Community's choice: Best Team (with Na'Vi), GosuAwards 2013: Best Support, GosuAwards 2013: Community's choice: Best Support and GosuAwards 2013: Best Team (with Na'Vi)
Last Updated
January 2022
Puppey's Birthplace and Early Life
Puppey was born Clement Ivanov on March 6, 1990. The 6'5 feet player was born in Estonia and raised in Tartu town's urban setting. The multi-talented player who often plays the support role, jungler, or as Captain for his team would then get enlisted in Music school.
While in school, he learned how to play the Saxophone, Guitar, clarinet, drums, and Violin. By age 6, he was so proficient in playing these instruments that he got a spot in a choir. A role he religiously participated in for the next 12 of his life.
During this time, his parents also had him enroll in foreign languages classes where he gained proficiency in Russian and English. A skill that would later come in handy when playing for European teams in the eSports games.
All these educational investments in the music and foreign language niches, per his parents, were meant to give him a global edge in the music industry. But all this was never to be.
How Puppey Started Gaming?
Unlike Tyler Blevins, Puppey didn't extensively play any competitive eSports games until his 18th birthday. To get started, he tried out several pub games to hone both his skills and build his reputation among his peers.
Other than this, he frequently played poker gamers to make a few quick bucks from time to time. A thrill he found so much pleasure in and dreamt of pursuing at a later date.
"Xero Skill" (XsK)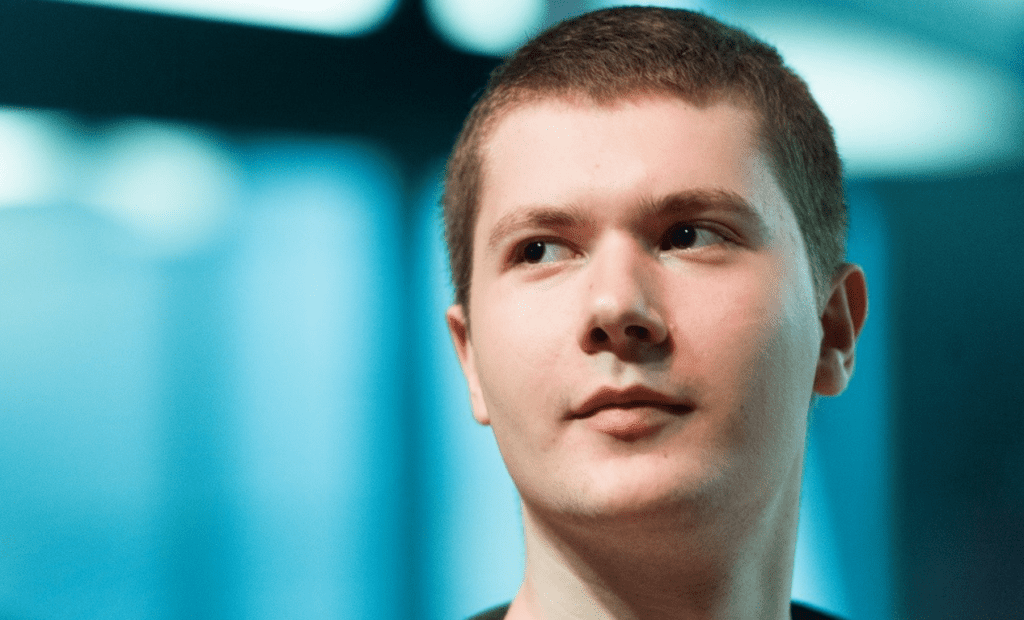 After a considerable effort perfecting his skills as an aspiring eSports player, he got enlisted to play for "Xero Skill" (XsK). This was alongside other no-name players in the eSports world.
Ironically to their team name, his group consisted of players who were well versed with eSports games. This was in the early summer of 2007.
This roster marked Puppey's first leap into professional eSports gaming. Through it, Puppey attended and competed in serious tournaments, including ClanBase – EuroCup XVI – WC3 DotA. The results were never as pleasing as the opportunity as Xero Skill got knocked out by MYM and another competing team.
The team got another chance to redeem itself shortly after during the ESL major series. Having created a rapport with his teammates, Puppey's team was able to fiercely compete and emerge 3rd behind MYM and eMg.
Despite the improvement, the team members didn't take the second thrashing lightly. This gave rise to wrangles and blame games amongst the team members before finally escalating to the extent of having the team dissolved.
After this short stint, Puppey was left teamless, forcing him to keep practicing on his own until the summer of 2009.
KingSurf International
Puppey got yet another chance during the biannual DreamHack event held in Sweden, where he got called to stand in for Mouz. Their attendance was courtesy of their sponsor Kingsuf International where they appeared as KS.int. Their efforts saw them rank 5th in the world-recognized LAN party.
Other than this commendable ranking, Puppey also struck a lifelong friendship with fellow player KuroKy. His next notable event was in the ASUS summer open tournament.
His team emerged first runners up behind their arch-rivals MYM during this highly competitive event. However, the loss didn't sit well with some of the team members, most of whom went inactive or left the team.
Soon after, KS.int merged with WG to play against Rush3D in the East Europe Dota Championship. Unfortunately, their win against Rush3D did little to massage their bruised ego, as the competition had little prize money and wasn't highly publicized.
A chance to avenge their many defeats against their arch-rivals MYM arose during the DotA-League Masters.
After hours of impressive comebacks, missed kills, and thrilling fights, the fiercely contested tournament saw Puppey's team clinch a much-needed win. But soon after the triumph, KS.int was hit by scandals prompting the withholding of sponsorship by KingSurf international.
With the drying of the financial taps, KS.int rebranded into another team under the sponsorship of Razer CGC.
Nirvana.int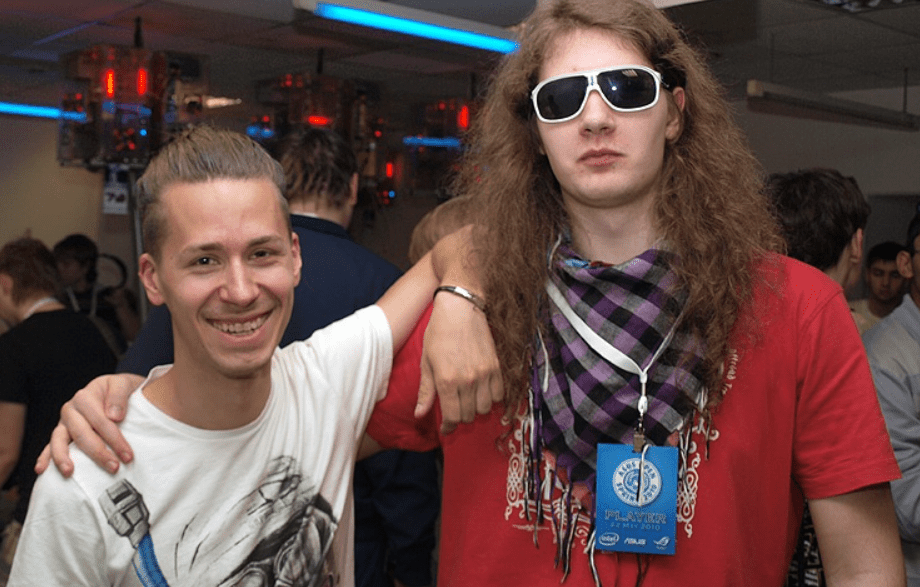 CGC gave way to AEON.int shortly after KuroKy left for MYM. With KuroKy gone, Puppey, alongside other skilled players, formed another team, Ben's Friendly Buddies, to face off against MYM.
Puppey's BFN, who entered the Farm4Fame tournament as underdogs against the experienced and favorite MYM, thrashed a struggling MYM to win the heavily contested prize money.
Their victory caught the attention of "Blight," who would later rename it to Nirvana.int. But the team didn't last due to differences in time zones between Europe and America.
Natus Vincere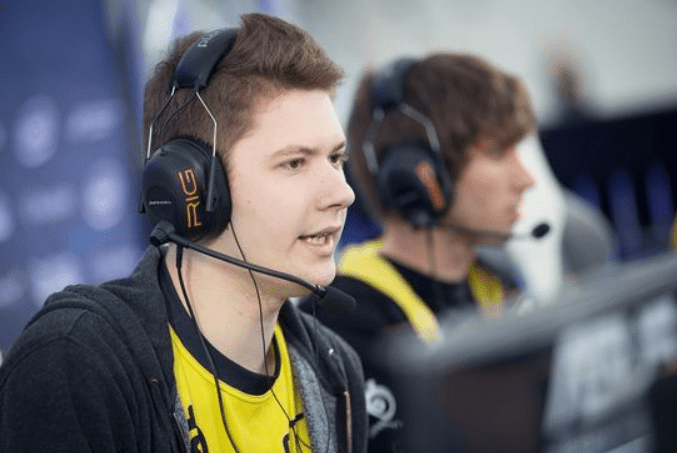 After years of playing stand-ins and getting drafted into unstable rosters, Puppey finally landed a deal with Natus Vincere. The Ukrainian team, which means born to win, had Puppey join the veteran duo, Dendi and Artstyle, to form a formidable team that first appeared in The International 2011.
The team's winning streak saw them go undefeated throughout the entire tournament to bag the unprecedented first prize money worth one million USD. This effectively served as Puppey's official stepping stone into the legendary Dota arena.
Motivated by the impressive winning track, Na'Vi entered ESWC 2011 under the captaincy of Artstyle, where they once again bagged the grand winning prize of $12,000.
Shortly after this win, Artsyle left Na'Vi, leaving the Captain's band with Puppey, who led it to a first runners up in The International 2012 and The international 2013. After then, their performance went on a steady decline to a record seventh position in The International 2014.
After these disappointing results, Puppey left Na'Vi in August of 2014 to start Team Secret.
Team Secret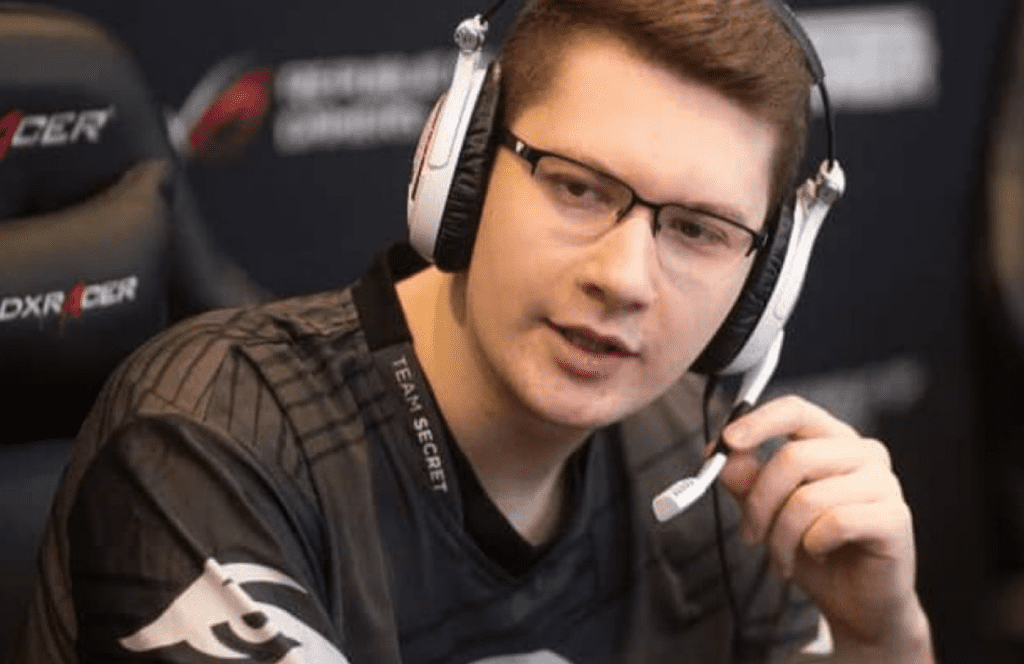 Team Secret was formed a week after Puppey left Na'Vi. Puppey, the owner and founder, first formed an all-star team consisting of BigDaddy, Fly, and s4.
The team's first major win had them placed second in their maiden tournament of Starladder Season 10. The next job was at The Summit 3, where they were hailed as an all-star and favorites most capable of winning the tournament. True to most people's predictions, under Puppey's able leadership as Captain, the team got their first major LAN win.
This was later followed by several roster switches leaving only Puppey out of the all-superstar team that started Team Secret.
The new team made a good run placing runners-up in the Frankfurt Major and winners in the MLG World Finals. In yet another tournament, it won $120,000 after facing renowned teams like Invictus Gaming, Cloud9, and Alliance.
In the backdrop of these wins, they entered into The International 2015 as heavy favorites, only to leave with a disappointing 7th to 8th ranking that saw them earn $830,000.
Their mediocre and faltering results spiraled to a 5th -6th placement at the MarsTV Dota league a year after pulling out of the World Cyber Arena.
However, the team would save face later the same year when they bounced back to win the Shanghai Major of 2016.
After this win, other roster switches saw the team kick out players and welcome many others over time, including Arteezy and UNiVeRse.
Controversies
Puppey's Team secret has been accused of withholding 10% out of prize winnings without the consent and blessings of players. It has also been alleged to unnecessarily delay payments on several instances. Other than these accusations, some other former players have also claimed to have been cheated off their prize money by Puppey's organization.
Puppey's Videos
In this thirty-three-minute plus video, the viewer is taken through an interview and narration about Puppey's life. The video starts with the interviewer hyping on how innovative, revered, and innovative Puppey has been as a professional Dota eSports player.
It is then followed by a quick breakdown by Puppey on how his journey started, first as a challenge-seeking music enthusiast, to finally a win-chasing player.
The video also loops in Puppey's flashbacks to when he was only 13 years when he moved from pub to pub playing poker games for monetary gains. He also relives the controversies, wins, and losses he has been through during his journey as a player.
The parting shot is the diversity of his playing talents, the unmatched command he has mustered as a player, and the criticism he has so far invoked.
In this TEDx talk show, Puppey flashes back to how he got into gaming. He reminisces about the good old times when he realized that his cloth wasn't cut from the staple steps of education.
On professing this desire to his parents, they literally scolded him and gave him an intense tongue lashing.
However, his relentlessness had his parents buy him a computer and set him up for a career in gaming after sinking money in music. He contrasts this against the current technological era in which parents can willingly support their children to pursue non-traditional careers like gaming.
He further details what it has taken him to be in his current status as a lead player in the Dota game. He also briefly simplifies what the game is about and how best to make valuable decisions when playing the game.
Puppey's Family, Wife, and Children
Unlike most celebrities, Puppey has managed to keep his family and marriage away from the public limelight. It wasn't until 2017 when scanty snowballs of information surfaced claiming that Puppey married Kristi Kajak.
Since then, there haven't been any more updates on what the wife does, her children, or even her parents. The same goes for Puppey's siblings and parents.
Puppey's Net worth and Career Earnings
Puppey is the founder and owner of Team secret. He captains the team and has earned most of his eSports money playing Dota 2.
Puppey has attended a cumulative 137 globally recognized games during his career as a professional eSports player. His record is by far one of the highest within the eSports world.
Cumulatively, these competitions have earned him a whopping $3,611,674.23. He does not have any other known income source other than the ones generated through gaming.
Puppey's Earnings from Dota 2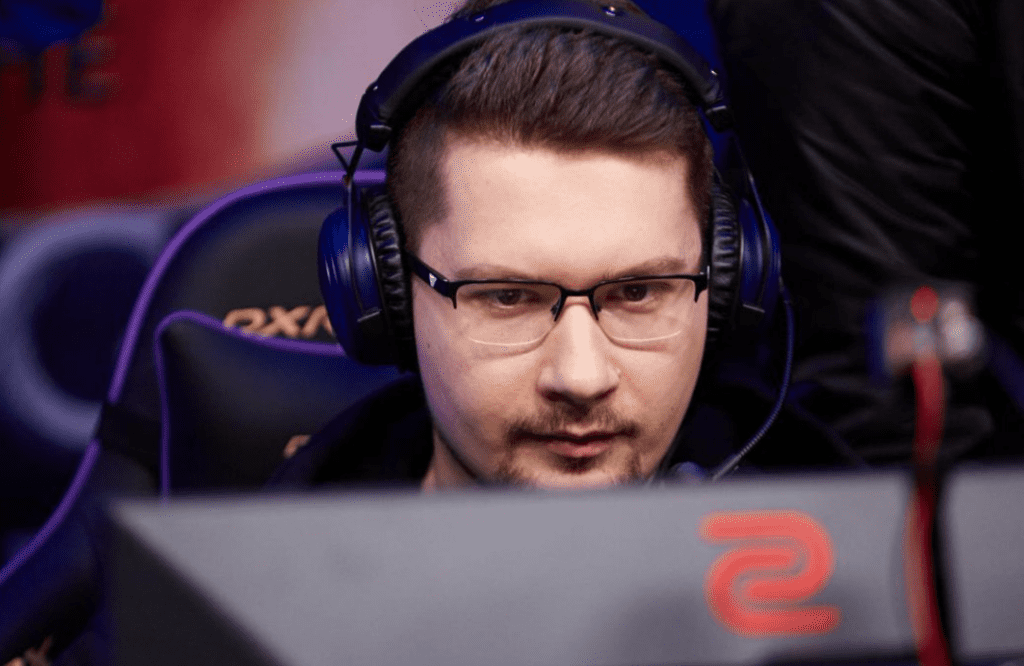 Puppey is ranked second to none in his home country Estonia, and 17 globally among the recognized Dota 2 players. Most of his earnings are courtesy of the earnings generated through 134 competitions and tournaments he has won playing Dota 2. The earnings total $3,610,604.17, equivalent to 99.97% of his career earnings.
Puppey's Earnings from Defense of the Ancients
Defense of the Ancients, popularly abbreviated as DotA, is an online multiplayer game that is a prerequisite to Dota 2. Puppey has competed in 3 tournaments and has managed a cumulative $1,070.06 in his lifetime. This is the equivalent of 0.03% of his total career earnings.
Puppey's Earnings with Natus Vincere
Puppey joined Natus Vincere in late 2009 and stayed there for the next four years. While in this Ukrainian multi-gaming organization, whose name means born to win and abbreviated NAVI, Puppey earned $565,068.48 from the 48 games played.
His impressive gaming and winning streak saw him position himself as a force to reckon with within the Dota 2 games.
Puppey's Earnings with Team Secret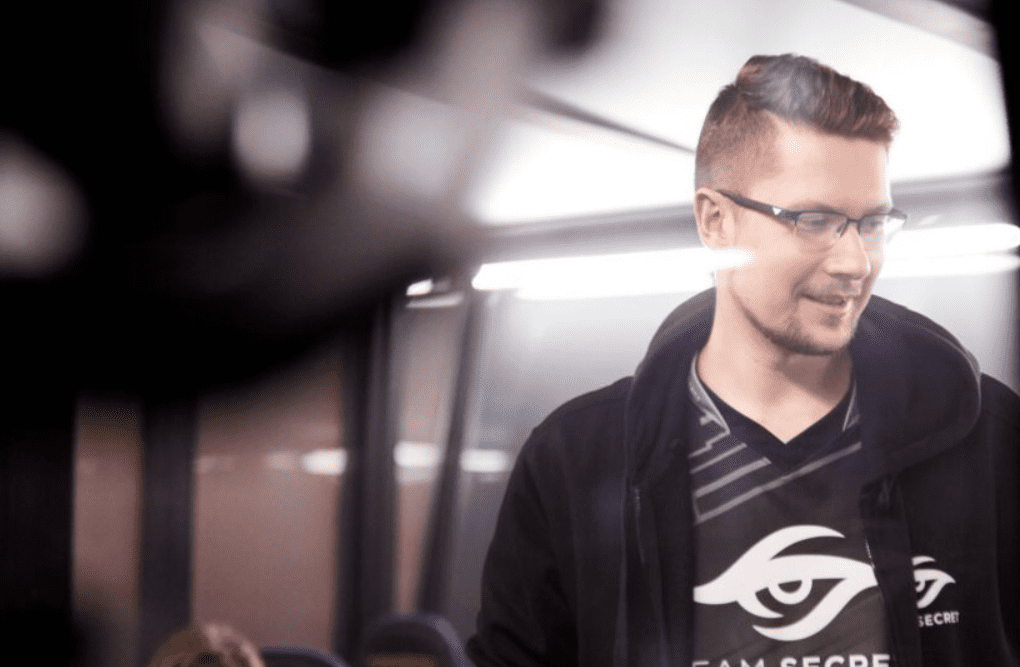 Puppey is the founder and owner of Team Secret. Under his leadership as owner and Captain, Team Secret has participated in 85 recognized tournaments. Through the tournaments, Puppey has clocked $3,043,735.69 in earnings. This is equivalent to 84.27% of his career earnings.
Puppey's Earnings as an Independent Player
Puppey has entered into only 4 competitive games as an individual player. Out of the 4 games, he has been able to earn $2,870.06, which is equivalent to 0.08% of his career earnings.
Recommended Reads:
Frequently Asked Questions about Puppey
Question: Does Puppey Speak Russian?
Answer: Yes. Puppey gained fluency in both Russian and English while in college, where he was undertaking education in Music.
Question: Did Puppey Found Team Secret?
Answer: Yes. Puppey founded Team Secret alongside superstars BigDaddy, s4, and rival turned acquaintance Kuroky. This week only a week after being released by Na'Vi. The team was hailed as an all-star team that would most likely win most if not all the tournaments they would enter.
Question: Is Puppey a TI Winner?
Answer: Yes. Puppey is the first player to win two-valve events at The International 2011, commonly abbreviated as TI. His first win was with Natus Vincere, while the other one was Team Secret at The Shanghai Major.
Research Citations
http://read.navi-gaming.com/en/team_news/release_puppey
https://www.youtube.com/watch?v=EdosABTE4Ow
http://www.espn.com/esports/story/_/id/14928198/clement-puppey-ivanov-team-secret-part-1
https://www.sbnation.com/2015/8/6/9113991/team-secret-dota-2-the-international-ti5-virtus-pro-arteezy
http://www.gosugamers.net/dota2/news/25634-na-vi-claim-their-fifth-starladder-championship-through-commanding-performance
https://www.esportsearnings.com/players/2578-puppey-clement-ivanov
https://en.wikipedia.org/wiki/Category:Team_Secret_players
https://liquipedia.net/dota2/Team_Secret