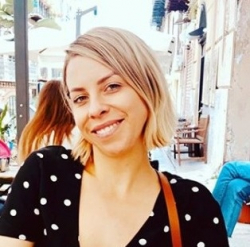 Latest posts by Jodie Chiffey
(see all)
Richard Tyler Blevins (also known as Ninja) is a professional gamer, philanthropist, You tuber, streamer, and social media influencer. Tyler is one of the few virtual pro gamers who has been able to turn his passion into a profitable career. A career so lucrative that it has earned him millions through endorsements, subscriptions, and donations.
But turning this hobby into a multi-million income-generating venture has taken Tyler years of training, discipline, and determination. And this has finally paid off, as evidenced in his net worth and millions of followers across different social media platforms.
The journey hasn't been all rosy as along the way, he has courted scandals, had his streaming channels suspended, and even dealt with a retinal defect that threatened to have him unable to play for good. More on this later, but first, quick facts;
Tyler Blevins' Bio Facts
| | |
| --- | --- |
| Real Name | Richard Tyler Blevins |
| Birth Date | 5 June 1991 |
| Birth Place | Detroit, Michigan |
| Nick Name | Ninja/NinjasHyper |
| Height | 6ft 2in (188 cm) |
| Nationality | American |
| Zodiac Sign | Gemini |
| Siblings | Has two brothers; Chris Blevins and Jonathan Blevins |
| Children | He doesn't have any children |
| Spouse/Partner | Jessica Blevins (Married in 2017) |
| Games Played | Apex Legends, Fortnite, Z1 Battle Royale, League of Legends, Valorant, Call of Duty: Warzone, Halo, and PlayerUnknown's Battleground |
| Net Worth | $ 40 million – Celebrity Net Worth |
| Social Media | Twitter: @Ninja, Instagram: Tyler "Ninja" Blevins |
| Awards | Tyler won a Streamy Award in 2018 (Gaming and Live Streamer), The Game Award in 2018 (Content Creator of the Year), The Esports Award in 2018 (Esports Personality of the Year), The YouTube Creator Award in 2018 (YouTube Creator Reward), a Shorty Award in 2019 (Twitch Streamer of the Year), a Streamy Award in 2019 (Live Streamer), and another Streamy Award for the same category in 2020 (Live Streamer). He's also been nominated for several others, including the 2020 Kid's Choice Award (Favorite Gamer and 2021 Kid's Choice Award ( Favorite Make Social Star) |
| Last Updated | January 2022 |
Tyler Blevins' BirthPlace and Early Life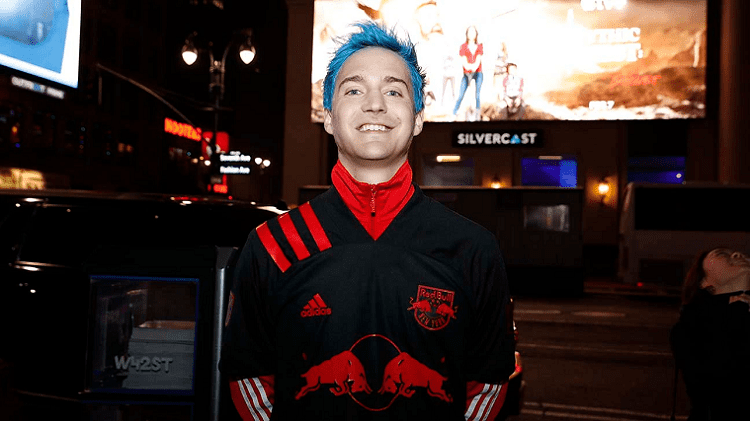 Tyler Blevins was born to Cynthia Blevins and Chuck Blevins on June 5, 1991, in Detroit, Michigan. He had hardly turned one year when his parents, who are of Welsh descent, relocated to Chicago, where he was brought up alongside his two older brothers, Johnathan and Chris.
He attended Grayslake Central High School, where he played soccer in school and video games at home. His father, a video gamer enthusiast, introduced both Tyler and his brothers into the video gaming world. Being an enthusiast, his father had the latest gaming consoles and could play into the wee morning hours.
However, in order to play, Tyler had to first finish his homework, maintain his gig at Noodles & Company, and be safely tucked in bed by eight. Upon graduation from high school, he joined Silver Lake College in Wisconsin, where he started his professional gaming career.
How Did Tyler Blevins Get Started Gaming?
Tyler was first introduced to video games by his father at an early age. The father, a gaming enthusiast, had all the latest gaming consoles, including Sony PlayStation games and Microsoft Xbox.
However, to get his hands on the gaming pads, Tyler had to strike an agreement with his dad. The agreement implicitly demanded that he had to post above par scores and maintain his part-time gig with Noodles & Co.
But not even this would deter him. He immersed himself in books and gave his best at the company. In return, he got as much playtime as he wanted. His first chance to test his skill set was when Microsoft launched the futuristic multi-player war game Halo on Xbox.
But his brothers summarily dismissed him off, claiming he was young and inexperienced. His constant pestering, however, had them give in to his whims. What followed was a thrashing of their lifetime from the young, "inexperienced" Tyler.
It was then that they realized his potential and agreed to support him to become a professional eSports player.
The first gaming tournament Blevins participated in was Halo 3 in 2009 in Orlando. After that, he worked with Some Cloud 9, Team Liquid, and Renegades teams.
In these early years as a professional gamer, he began exploring other game options to find what suited him best. Some of those he discovered include Z1 Battle Royale (H1Z1) and PlayerUnknown's Battlegrounds (PUBG).
In 2017, Blevins joined the Luminous Gaming family as their Halo player. Later on, he joined the North American esports organization's PUBG and H1Z1 teams. Impressively, in August the same year, he emerged the winner of the PUBG Gamescom Invitational. Soon after this victory, this gamer started streaming Fortnite Battle Royale.
Blevins and Fortnite turned out to be the perfect match. When he started playing this game, his viewership unbelievably soared. His Twitch followers grew from 500,000 to over more than 2 million within six months! By March 2018, Blevins had over 3 million followers on this platform, a feat no one else had ever achieved.
But this was only the beginning.
Blevins played Fortnite with Juju Smith-Schuster, Travis Scott, and Drake during the same month. This stream drew the attention of 635,000 unique viewers, setting a record for a single Twitch stream with the largest concurrent audience. Epic Games, Fortnite's developers were awed by this event, and they organized more featuring other celebrities.
A few months later, Blevins played Fortnite with Marshmello, and the pair won the tournament.
He also held the event Ninja Vegas in 2018, where he broke his earlier-set record by luring in 667,000 live viewers.
Today, Blevins has built a reputation for himself as an exemplary gamer. He has worked with reputable brands such as Red Bull Esports and Adidas. In 2018, Ninja became the world's first esports player to appear on ESPN The Magazine's cover. There's no doubt that his future is even brighter should he remain consistent.
Tyler Blevins Video
The Story of Ninja
This video highlights what Blevins has done since he joined the gaming industry. This includes how he began gaming, the teams he's worked with, and his unique play style.
Fortnite Battle Royale Gameplay
Ninja plays Fortnite Battle Royale in this video, showcasing his outstanding playing skills. He makes more kills than most players would and wins eventually.
Tyler Blevins in Free Guy
Free Guy is an action-comedy movie that progresses the gradual paradigm shift from what conservative jobs were to what they can be.
The movie that is set within another movie is set in an imaginary city, Free City, which details the repetitive life of gamers that includes waking up, eating, and playing. But then it escalates to having one of the characters snap out of the game mentality and step into the real world.
To accurately bring the lives of gamers into life, Tyler Blevins, alongside other renowned video game players, make appearances. In their appearances, they are to play their everyday lives as eSports players, but this time around, in front of cameras.
In an interview about the movie, Tyler noted that the film, to a great extent, accurately portrays what their daily lives look like. He further notes that it also gave them the chance to show the world and their followers that they do understand that the surreal depictions should start and end in the games.
Though it has not been disclosed, Tyler is set to earn from the movie indirectly by gaining more followers and may also get a one-time payment or lifetime commission.
Tyler Blevins Gaming Setup
Tyler Blevins' Gaming Mouse – Air58- Cherry Blossom Red
With a Cherry Blossom Red shade, this mouse delivers like a ninja. It weighs a measly 58 grams. It also sports some hand-painted and engraved Haiku Scrolls on its scroll wheel.
Other features include a top-notch class sensor, as well as input latency.
Tyler Blevins' Gaming Headset – Beyerdynamic DT 990 PRO Over-Ear Studio Headphones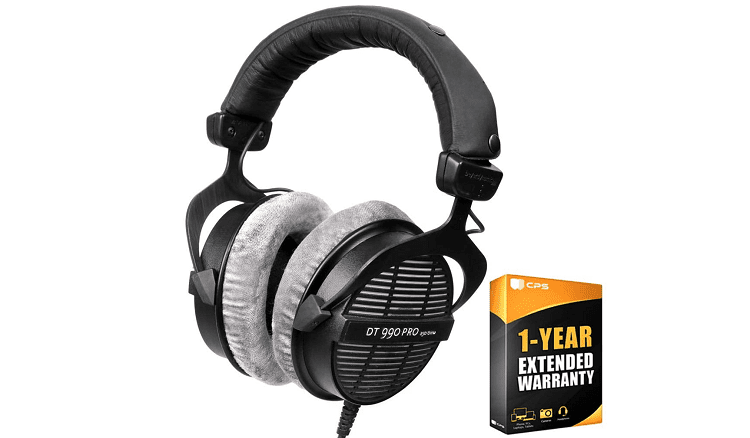 In the ocean of audio immersion, Ninja is definitely in the deep sea with the Beyerdynamic DT 990 PRO Over-Ear Studio Headphones.
These headphones are luxurious, long-lasting, very practical, and can also be used for mixing and mastering.
Tyler Blevin's Monitor- Alienware 25 Gaming Monitor- AW2518H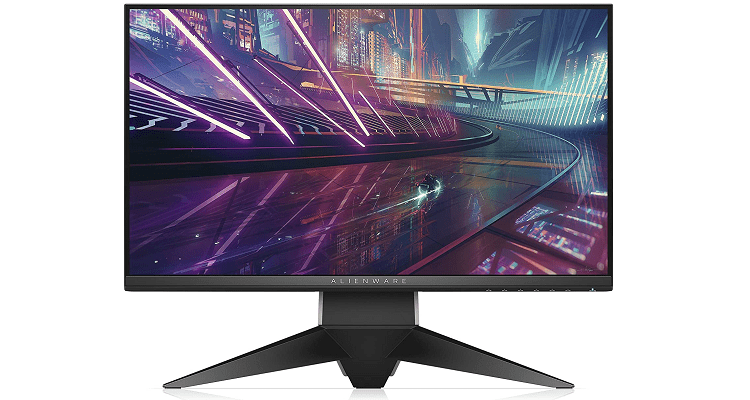 With games striving to be as realistic as possible, this is made possible by a gamer's monitor. Well, Ninja hits a home run with the Alienware 25 Gaming Monitor.
This stallion boasts of 1 ms response time, has a sleek design, impressive display technology, and a supersonic fast refresh rate of 240Hz. All this coupled together helps give a breath of life to Fortnite's graphics.
Tyler Blevin's Keyboard – CORSAIR K70 RGB RAPIDFIRE Mechanical Gaming Keyboard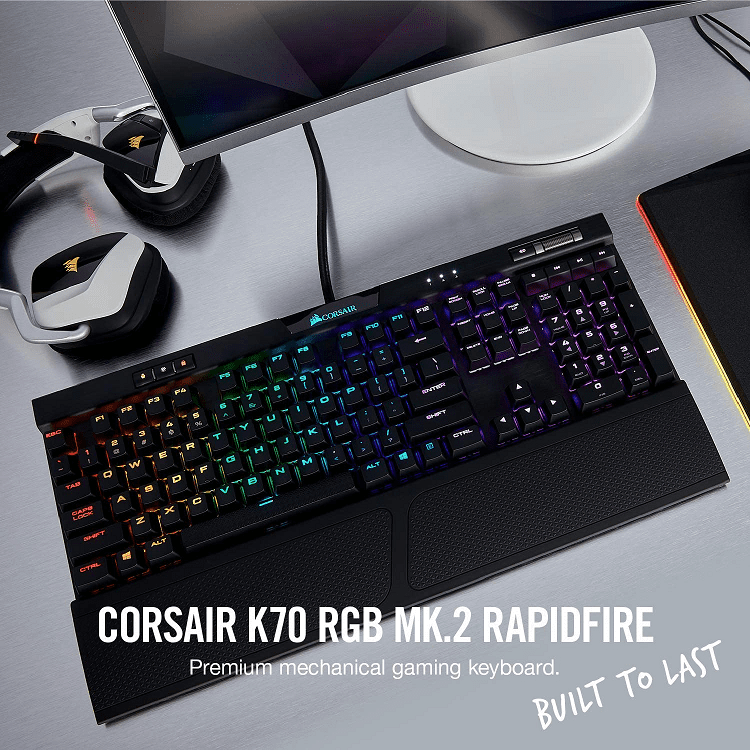 This brand is undoubtedly pulling no legs with the name of the keyboard, as this keyboard produces rapid-fire results. In fact, it is Corsair's fastest keyboard to date.
For starters, it is super light as it has an aircraft-grade aluminum frame. Furthermore, it is sturdy and versatile. It is very appealing with its RGB LED backlighting and also a boatload of multimedia controls.
Tyler Blevin's Microphone – Electro-Voice RE-20 Cardioid Microphone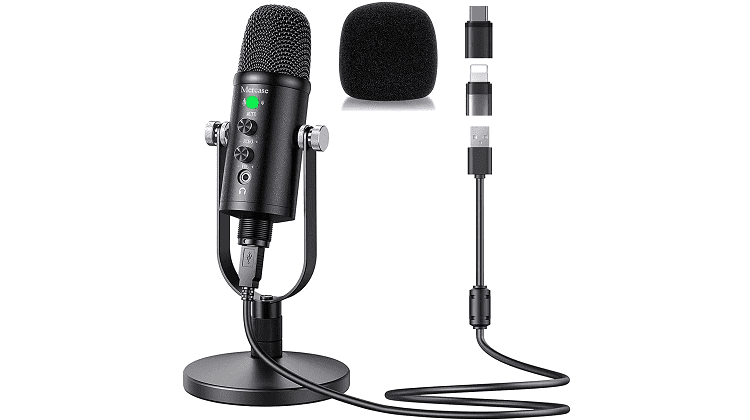 Quality audio is key to becoming the top Twitch gamer, and Ninja goes all in with the Electro-Voice RE-20 Cardioid Microphone.
This microphone is made of steel and couples wind filters as well as a heavy-duty internal pop filter. These features help to keep the noise out while ensuring Ninja's voice is crystal clear.
Tyler Blevin's Gaming Chair – MAXNOMIC Ninja Edition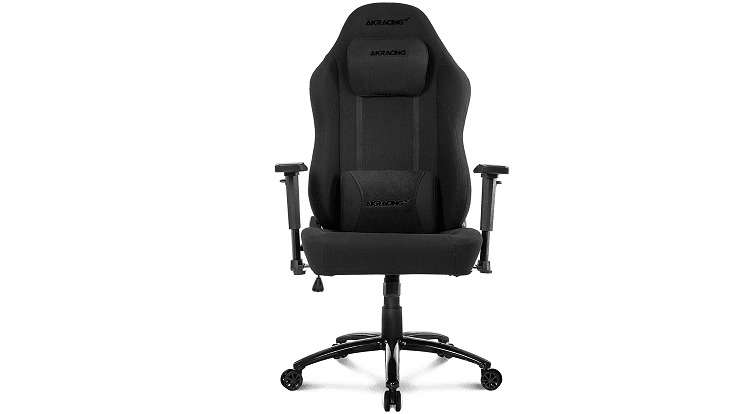 Ninja's Fortnite gaming chair is custom-made to ensure that he is super comfy, as he streams for hours on end.
Made from premium materials, this ergonomic chair is completely adjustable and very comfortable.
Tyler Blevin's Fortnite Gaming Settings
Mouse Settings
| | |
| --- | --- |
| DPI | 400 |
| X-Axis Sensitivity | 16.5% |
| Y-Axis Sensitivity | 16.5% |
| Hz | 1000 |
| Targeting Sensitivity | 35.0% |
| Scope Sensitivity | 40.0% |
Tyler Blevins' Fortnite Keybinds
| | |
| --- | --- |
| Wall | Mouse 4 |
| Stairs | Mouse 5 |
| Roof | L-Shift |
| Use | E |
| Crouch | C |
| Map | M |
| Reload/Rotate | R |
| Confirm Edit on Release | On |
| Harvesting Tool | 1 |
| Weapon Slot 1 | 2 |
| Weapon slot 2 | 3 |
| Weapon slot 3 | 4 |
| Weapon slot 4 | Z |
| Weapon slot 5 | X |
| Floor | Q |
| Trap | 5 |
| Inventory | Tab |
| Building Edit | F |
Other Settings
| | |
| --- | --- |
| HUD Scale | 75% |
| Sprint By Default | On |
| NVIDIA Settings | Performance |
Tyler Blevins' Fortnite Video Settings
Display
| | |
| --- | --- |
| Windows Mode | Fullscreen |
| Resolution | 1920×1080 |
| Frame Rate Limit | Unlimited |
Graphics
| | |
| --- | --- |
| Brightness | 100% |
| Interface Contrast | 1x |
| Color Blond Mode & Strength | Off |
Graphics Quality
| | |
| --- | --- |
| View Distance | High |
| Shadows | Off |
| Anti-Aliasing | Off |
| Textures | Medium |
| Effects | Medium |
| Post Processing | Low |
Advanced Graphics
VSync
Off
Motion Blur
Off
Allow Multithreaded Rendering
VSync- Off
Motion Blur- Off
Allow Multithreaded Rendering- On
Tyler Blevins' Family
Blevins married his wife and fellow passionate gamer, Jessica Blevins, in 2017. Their paths first crossed in 2010 at a "Halo" competition. They kept in touch for a few years until 2013, when they began dating.
Like Blevins, Jessica is also a well-liked streamer, with over 500,000 and 200,000 followers on YouTube and Twitch, respectively. However, her primary job is being Blevins' manager.
Jessica revealed to CNBC that being in charge of Ninja's career hasn't always been a breeze. When she was starting out, she spent most of her time trying to bag sponsorships. But things began to look up after persistence, consistency, and hard work.
Soon enough, lots of brands were reaching out, all interested in working with Blevins.
Undoubtedly, Jessica has played a massive role in building Blevins' career. She supervises "Team Ninja," which comprises various professionals, including YouTube editors, assistants, and social media managers. All of them are driven by one goal – to make Ninja one of the best gamers ever to walk the earth.
Blevins and Jessica are pretty close. The two have a bond created by their liking for gaming and the time they spend together. A few years back, Blevins disclosed on the Ellen DeGeneres Show that he spends his daily four-hour break with Jessica.
Tyler Blevins' Net Worth and Career Earnings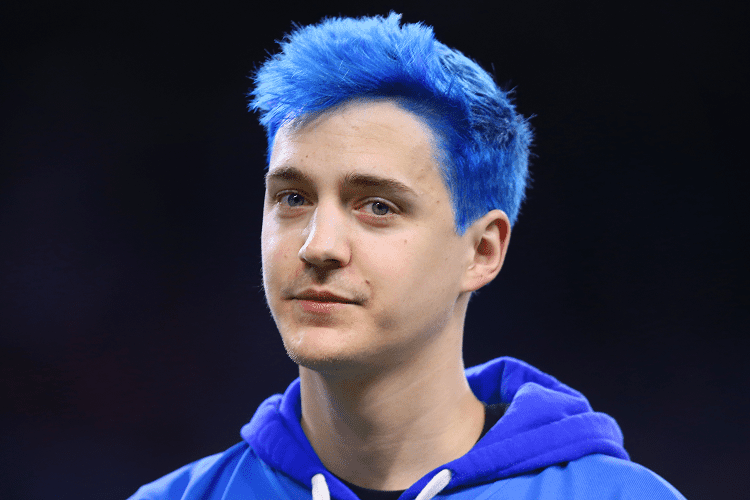 According to Celebrity Net Worth, Blevins had a net worth of $40 million as of 2021.
YouTube
Blevins earns roughly $500,000 monthly from his YouTube videos.
Twitch
Blevins' Twitch account makes him about $550,000 monthly.
Sponsorships
Blevins has also made more money through sponsorships during his one decade-old gaming career.
Tyler Blevins' Mixer Deal
To position itself as an equal contender of the multi-billion gaming industry, Microsoft launched Mixer, a streaming platform, to compete with Google's Youtube and Amazon's Twitch.
They signed a myriad of deals with top streamers, including Fortnite legend Tyler Blevins to announce their entry. In the exclusivity deal struck in August 2019, Tyler made $30 million in exchange for his many followers.
However, the contract came to a sudden stop making Tyler a free agent after Mixer closed shop in June of 2020. This saw Tyler make a return to the highest live streaming platform, Twitch. To date, the details of both his contract and that of Michael, whom he had joined within Mixer, remain undisclosed.
Tyler Blevins' Famous Quotes
"The phrase "it's just a game" is such a weak mindset. You are ok with what happened, losing, imperfection of a craft. When you stop getting angry after losing, you've lost twice. There's always something to learn, and always room for improvement, never settle."
"The more ways you can tell a story and paint a picture, the better it is."
"People need to be true to themselves, and if entertaining and content-creating is something that does not come naturally and is really difficult, they should find something they are passionate about and love and do that instead."
"I don't like to lose at all."
"I wouldn't have a career if it wasn't for the 'Fortnite' Community."
Tyler Blevins' Retirement and Post Professional
Blevins is still pretty active in the gaming scene. We don't know when he will retire or stop live-streaming his games.
Tyler Blevins' Merch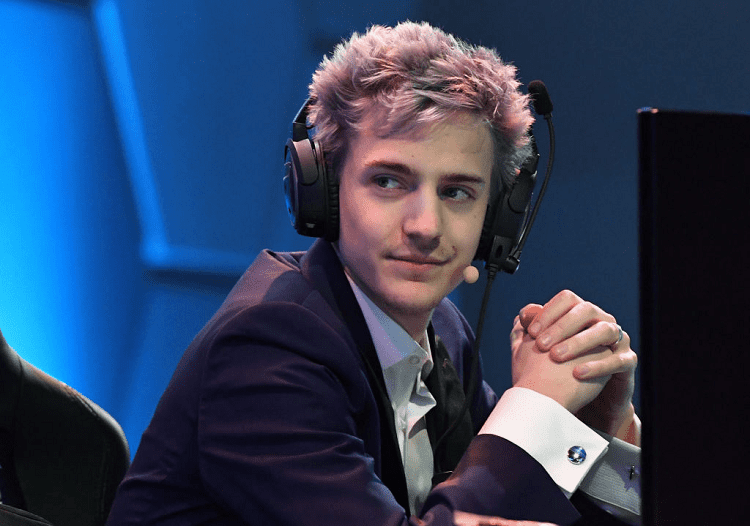 We have found some of Blevins' merchandise online. His fans and upcoming players are free to purchase any of them at their convenience. Some of these items are as follows.
Tyler Blevens': Get Good: My Ultimate Guide to Gaming Hardcover
This is Tyler Blevins' 160-page book for 10-17-year olds. It provides incredible gaming tricks they can leverage to turn their passion for gaming into successful careers. We liked his anecdotes, photographs, and timeless tips.
Tyler Blevins Ninja Notebook
More often than not, Blevins' team sells this notebook with his Get Good book. It's super convenient for gamers who enjoy journaling and personalizing their stuff.
Tyler Blevins' Gaming Action Figure
LAMO sells Ninja's vinyl figure for enthusiastic gamers. It features a distinct QR card to unlock its character, and it's only usable once.
Tyler Blevins' Gamer Plush Pillow
Wicked Cool Toys provides a 15-inch Ninja plush pillow for gamers. We were pretty impressed by the Blevins' blue hair logo it boasts. The yellow headband is also a nice touch.
Tyler Blevins Gamer Wig
This Wicked Cool Toys gamer wig is exactly what you need to complement your Halloween costume. It could also be handy when you want to game but lack enough motivation to start.
Tyler Blevins T-shirt
TrapMonkie avails this quality, lightweight, classy t-shirt for Blevins' lovers. It's available in many colors, including black, white, and royal blue.
Frequently Asked Questions About Tyler Blevins
Question: Is Tyler Blevins a Billionaire?
Answer: Blevins is not yet a billionaire. His worth is estimated to be $40 million as of this writing (January 2022).
Question: Who sponsors Tyler Blevins?
Answer: Adidas sponsors Tyler Blevins. Other brands that have endorsed him include NZXT and Red Bull.
Question: How was Tyler Blevins doing in 2021?
Answer: Despite being one of the most prolific Fortnite players, Blevins quit this eSport in early 2021 due to stream snipping cases. Unfortunately, this saw him lose about 50% of his viewers by July the same year. But he remained the most-followed gamer on Twitch.
Recommended Reads:
Research Citations