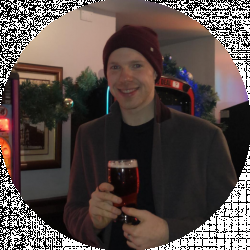 Latest posts by James Gibson
(see all)
As one of the more interesting Twitch and YouTube personalities currently working today, Kaceytron is constantly working to show different sides of the Twitch community, using her unique personality to garner a following of over 500 thousand people on her Twitch account alone, not counting the over 80 thousand she has gathered over on YouTube. 
In this Kaceytron Bio, we are going to take a look into the even more interesting and dynamic life of Kacey both before and during her professional streaming career, as well as all the controversy which has surrounded her as of late. 
So, with all that being said, why don't we cut right to the chase and take a look at the popular streamer by starting with some quick facts?
Quick Kaceytron Bio Facts:
Real Name:

Kacey (Last name unknown)
Birthdate:

December 19, 1990
Birthplace:

Kansas City, Missouri, United States
Siblings:

One younger brother
Games Played:

Overwatch, League of Legends, World of Warcraft 
Social Media:

Twitch – Kaceytron, YouTube – Kaceytron, Instagram – @kaceytronforever, TikTok – @kaceytron4, Twitter – @kaceytron 
Early Life
Unlike many popular streamers today, Kacey did not have the idyllic childhood that one would assume, given her usual bubbly personality and penchant for playing jokes. 
She was born in Kansas City, Missouri, in the United States of America. While this is by no means a poor area of the country, some people here do straddle the poverty line, including Kacey's family, from time to time. 
However, this financial difficulty was likely due to the stress her mother's drug habit placed on the family. Kacey had spoken about how, when she was younger, she routinely witnessed her mother either doing drugs or high on them, acting strange as a result. While we do not know what her drug of choice was, one can still sympathize with Kacey about this and the problems such an addiction could bring into the family home.
Another difficulty facing Kacey's family was her younger brother's diagnosis of Autism from a very young age. This condition resulted in her brother requiring a great deal more care than Kacey, which also had financial implications, further damaging their already bleak financial situation. 
However, like many grandmothers around the world, when times got tough, Kacey's grandmother stepped in to help and protect her grandchildren, often sheltering the young Kacey for days or weeks. It was while living with her grandmother that Kacey first had an experience with video games, falling in love with them instantly and playing them every hour she had free. 
Becoming a Streamer
As mentioned, Kacey has been an avid fan of games and the gaming community from a very young age, frequently using them to escape her rather difficult home life. During this time, she played games such as Donkey Kong Country, Diablo 2, Starcraft, and World of Warcraft. 
As she grew up and continued to game, reality came calling, forcing young Kacey to move out of her grandmother's house and start looking for a 'real' job at 17. At the same time as looking for a part-time job, Kacey began taking several college classes, looking for a career path that would suit her in the long run.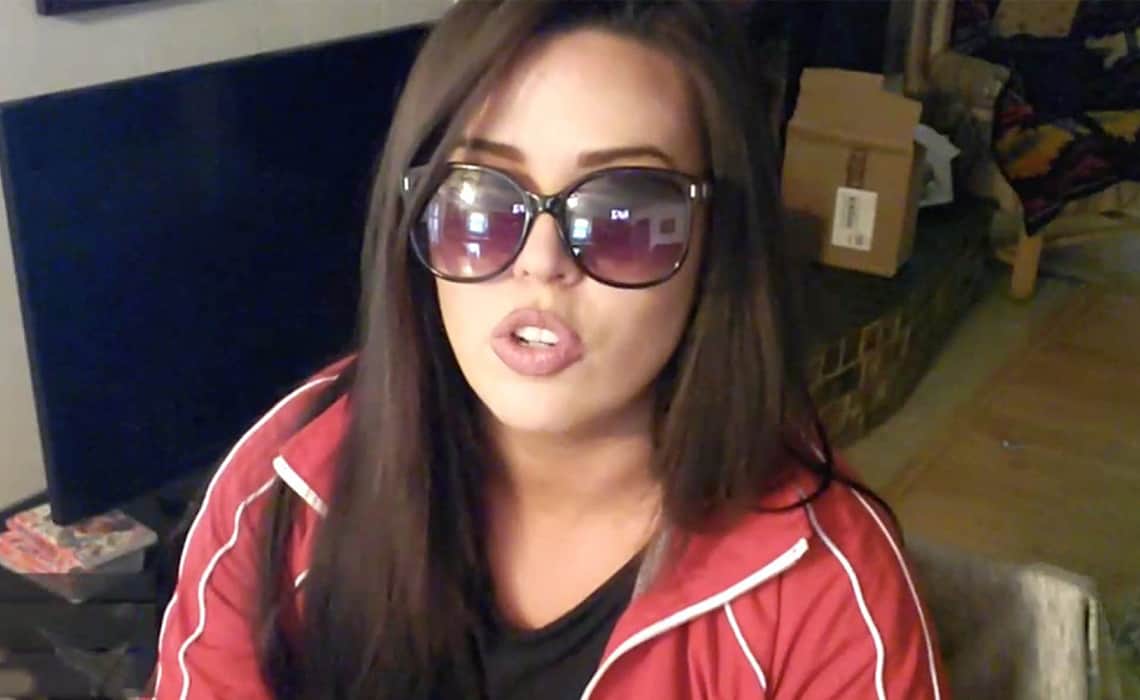 After many failed attempts and several exploratory degree changes, Kacey decided that maybe further education wasn't for her as she simply couldn't find one that interested her enough to warrant all the hard work. So, she turned her part-time job search into a full-time one. Thankfully, it would seem that employers at the time were much more willing to bring in full-time staff than part-time. 
Kacey quickly got a job as a customer assistant in Claire's accessories. Through this, she gathered a good deal of experience and was able to secure similar jobs with other chain stores such as Gap and Delia throughout the years. 
This pattern continued for most of her young adult life until she decided to pursue a career in video games in March 2013. This decision was a no-brainer after seeing the success and fame that could come with a popular streaming page and the fun she could have gaming while also earning money. In her off-time, Kacey began streaming games such as World of Warcraft and League of Legends. 
However, she always knew that to be successful in such an oversaturated market; you need a USP, something about you that drew fans in and made them want to follow you. So, from the very early stages of her Twitch career, Kacey decided that her path to this internet fame was a combination of two things, trolling and satirisation. 
Rise to Success
Firstly, she would sell herself to the internet, including new Twitch followers who didn't know the joke yet, that she was a professional gamer who was among the top players in the world at both League and World of Warcraft. Of course, even though she had played League for some time and WoW since 2004, she was still, in the grand scheme of things, terrible at both. So, when she inevitably got invited to play in these high-level matches and her talent to match the CV she had given herself, the joke would become apparent, with each misplay and bout of rage from her teammates becoming a laughing moment for herself and her fans. 
Secondly, she decided that since the only popular female streamers she could find around her at the time used their looks and inherent attractiveness to gain popularity, she would satirize this screwed-up dynamic by pretending to be and intentionally failing to be what is known as a 'Twitch THOT.' 
These two comical acts pulled fans into her orbit, quickly gaining her traction within the gaming community and making her a successful streamer with over 500 thousand followers to date on Twitch.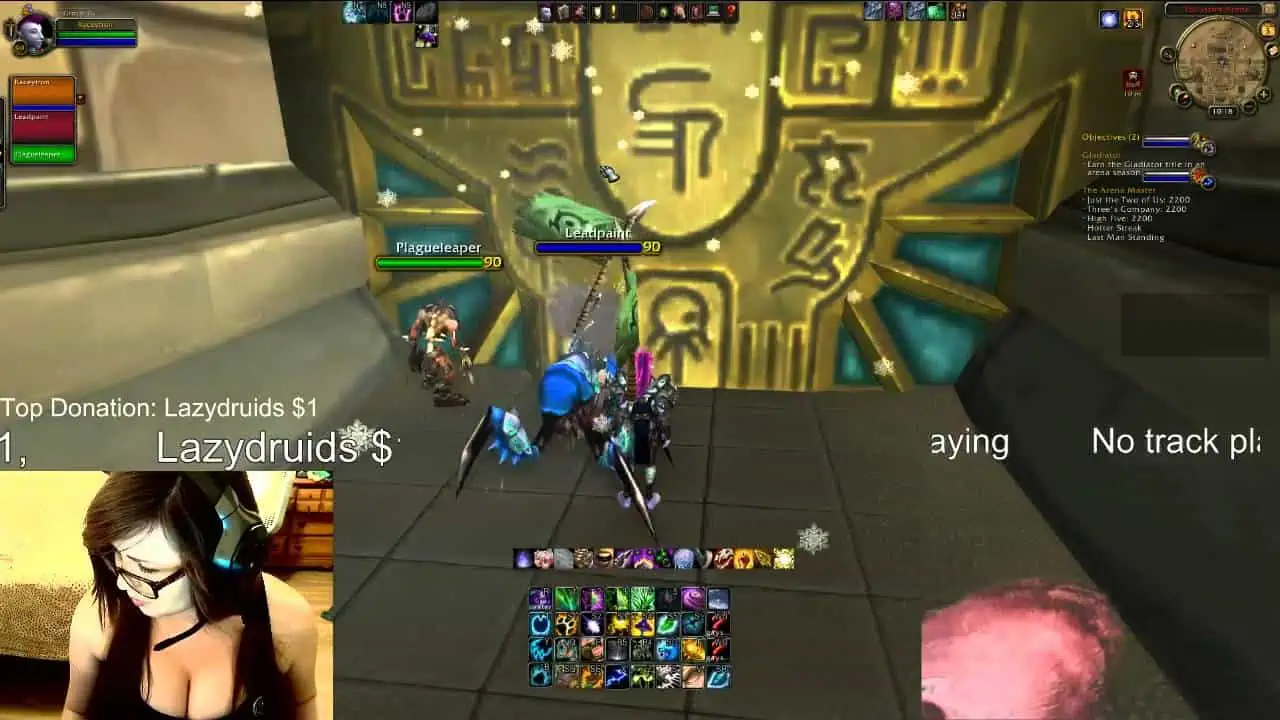 Youtube
As mentioned, Kacey, like every popular streamer in today's market, also has a YouTube channel on which she uploads highlights of her live streams to generate a bit of extra passive income and, hopefully, boost her fan base along the way. After all, most people cannot tune into each and every live stream without missing a beat; therefore, such an account is perfect for the busier members of her community. 
Kacey has also recently launched a second YouTube channel named Kacey Lee. On a recent live stream, Kacey said most of her YouTube content will now be geared towards this channel; therefore, most recent updates and videos can be found there.
Kaceytron's Videos
With this being said, let's take a look at some of the videos she is currently posting on YouTube to her 82'000 subscribers across both channels.
Gay Pride With my Besties Was a Mistake
In this vlog-style video, Kacey takes us through her experience in Boystown, Chicago, during her trip to celebrate gay pride with some of her best friends. The video opens with the group touring around their Airbnb for the night, detailing just how messy and unwelcoming it has been left for them to walk into. This issue causes distress amongst the group, and Kacey spends a long time detailing everything wrong with the place before a jump cut lands us at dinner with the group.
The rest of the video shows a typical night of drinking for Kacey and her friends, complete with pouring their own drinks at the bar and a raucous walk home. The next morning, the group walked into downtown Chicago, met up with fellow gay pride marchers, and discussed what to expect from the day.
Trying the Best and Worst Flavored Lubricants
Alongside her boyfriend, Kacey reviews a series of lubricants and their individual flavors. You may ask, how can she review lubricants in a YouTube-friendly manner? Well, I am glad you asked; she not only reads the entire label and description on the lube bottle, but Kacey and her boyfriend also taste and smell each lube to rate their flavors and taste.
The pair then rate these lubricants and puts them on a tier list to determine which lube is the best. To be honest, this is one of the weirdest videos I have seen on YouTube in a while.
White People Attempt to Make Korean Street Food
In this highlight video of an IRL live stream, Kacey and her boyfriend travel through huge amounts of traffic before making it to their local Asian supermarket and buying everything they need to make some Asian street food.
The rest of the video and live stream highlights deal with the couple making their food, singing, and chatting as they go. However, I had one issue with this video: Kacey repeatedly talked about how the Asian ingredients either disgusted her or made her feel uncomfortable. Something that I saw as slightly concerning.
Key Relationships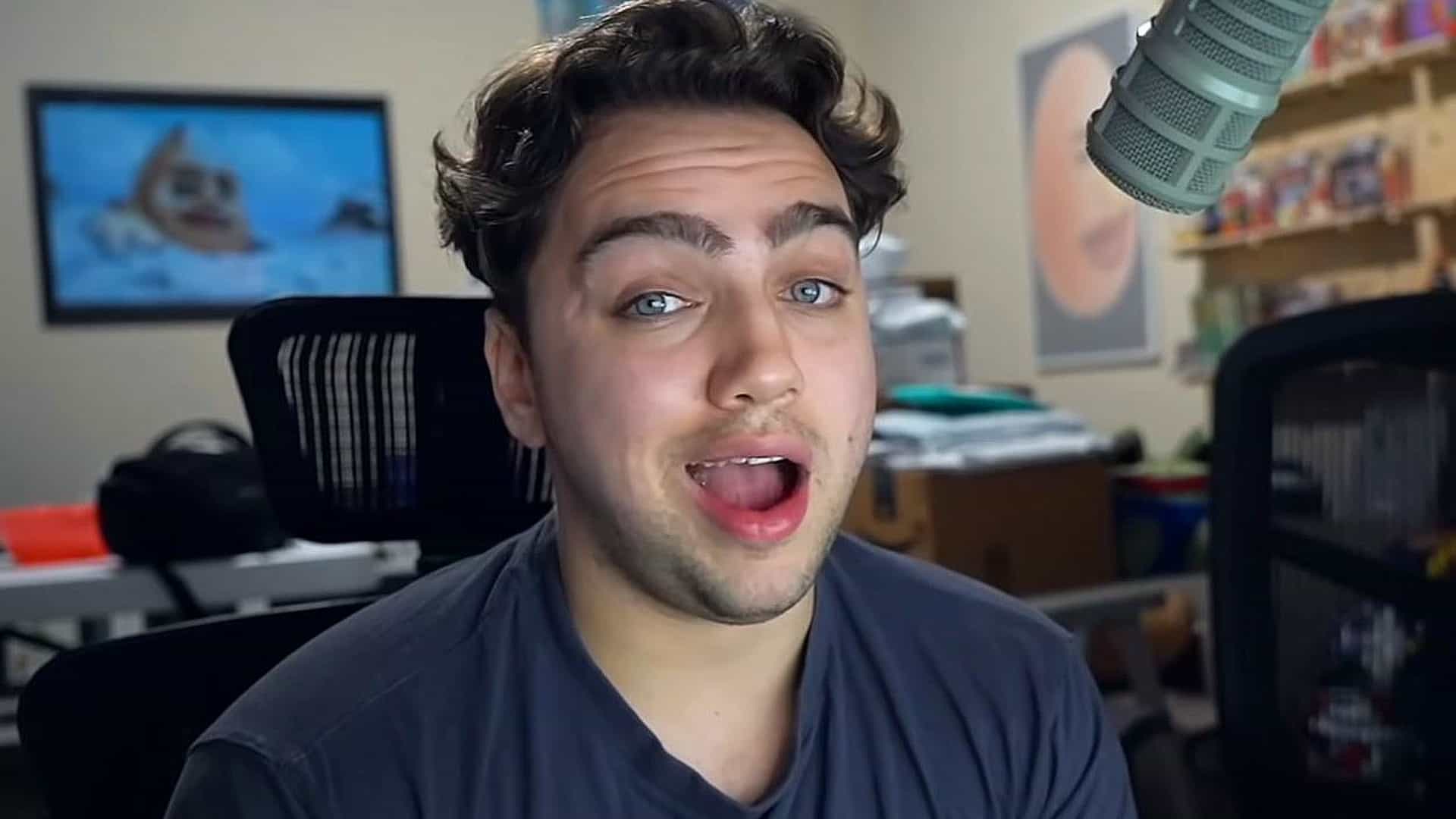 Another popular streamer who regularly features on Kacey's live streams is Mizkif. While he does have substantially more followers (2.1 million), Mizkif and Kacey routinely play games together, and she is invited to be part of his large trivia games that he invites many of his friends to. 
However, the pair have not been talking too much recently after Kacey reportedly cheated during one of his Twitch trivia shows. It would seem that this was true because, after the game and the fallout she received from Mizkif fans, Kacey released a tweet stating, "I feel bad for my actions."
JustaMinx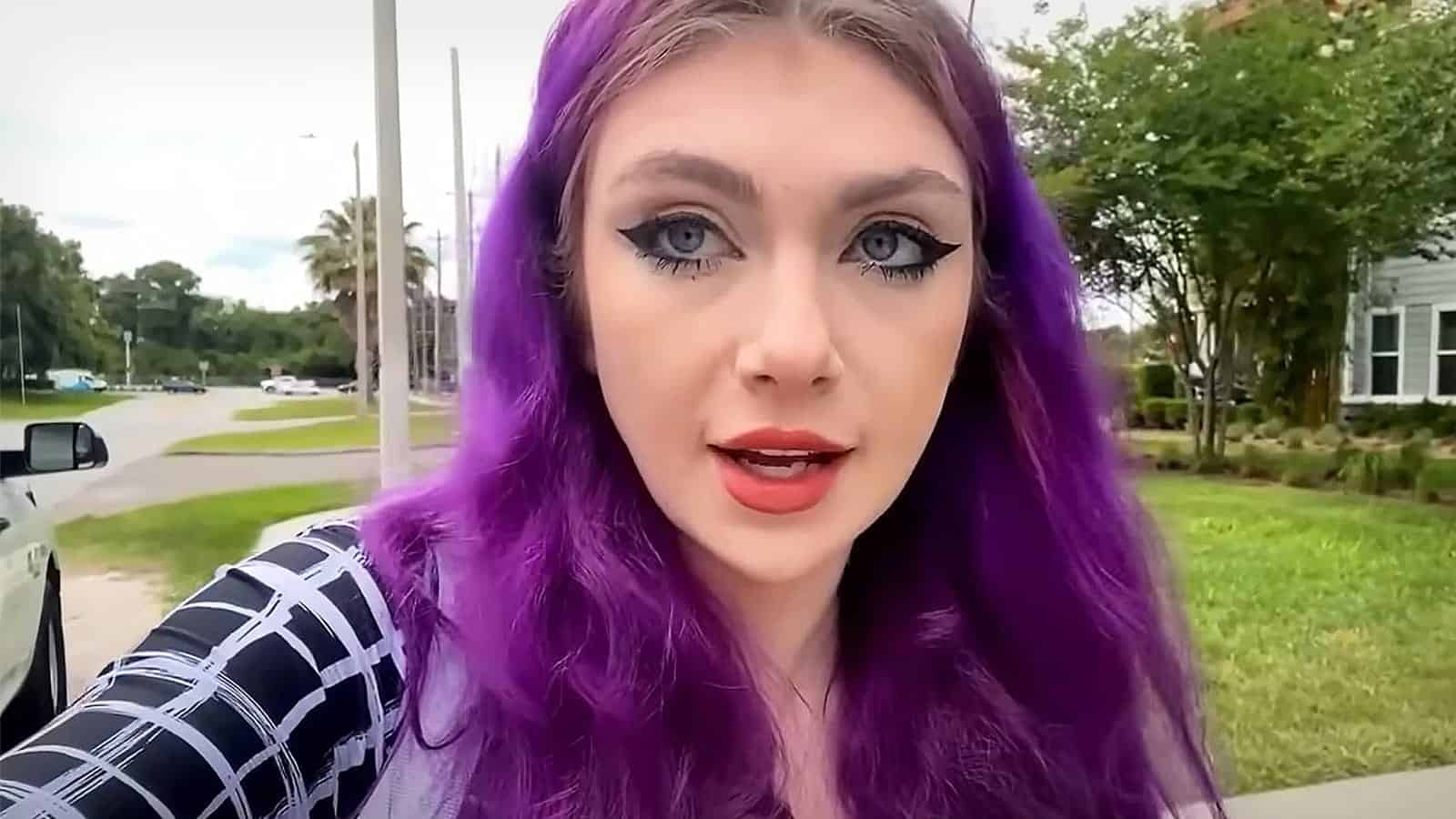 JustaMinx, also known simply as Minx, is a fellow Twitch streamer who repeatedly plays alongside Kacey in numerous multiplayer games. She was also one of her key supporters during her decision to release another Youtube channel and begin uploading to it. 
In June 2020, Minx and Kacey, along with some other popular streamers, decided to start a team YouTube channel where they made a series of gaming videos and some podcasts.
Controversy
Battling Dream Stans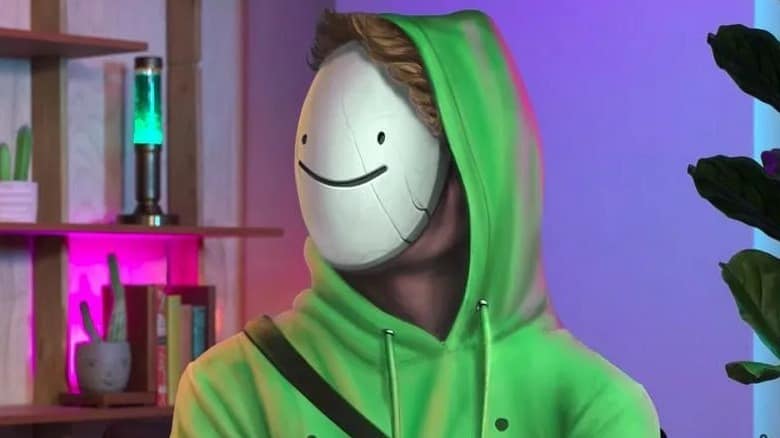 This controversy is unlike anything I have covered before. Unlike most content creator issues that hit the headlines, this one had nothing to do with the YouTuber in question; instead, it was between Kacey and Dreams fans. 
Yes, you read that right; instead of getting into an argument or controversy with the actual YouTuber who was and still is dominating the Minecraft scene at the time, she got into heated debates with what she called 'Dream Stans.' She stated that these overzealous fans of Dream had become toxic online and had begun using their massive numbers to weaponize cancel culture. 
From here, things spiraled out of control, with the Dream stan's coming out in support of another and retaliating against Kacey, flooding her accounts with hate and replies to some of her previous tweets, attempting to expose the streamer as a hypocrite. The tweets they selected to refute were ones wherein Kacey criticized others for "queerbaiting" and using African American Vernacular English (AAVE). They not only challenged these tweets by stating she had done both of these things multiple times, but they also came with evidence, damaging her image online. 
Lastly, in what would be seen as the final straw for Dream, who had recently become aware of the issue, Kacey and her sister joined one of his Twitch live streams and started bombarding the Youtuber and Streamer (who was a phenomenon by this point) with hate and abuse because of the actions of his fans. Bewildered by this, Dream sent her a DM, writing simply, "What the F**k?" After this, the drama continued for a while before it fizzled out, and nobody fired any more shots.
Coronavirus Debaucle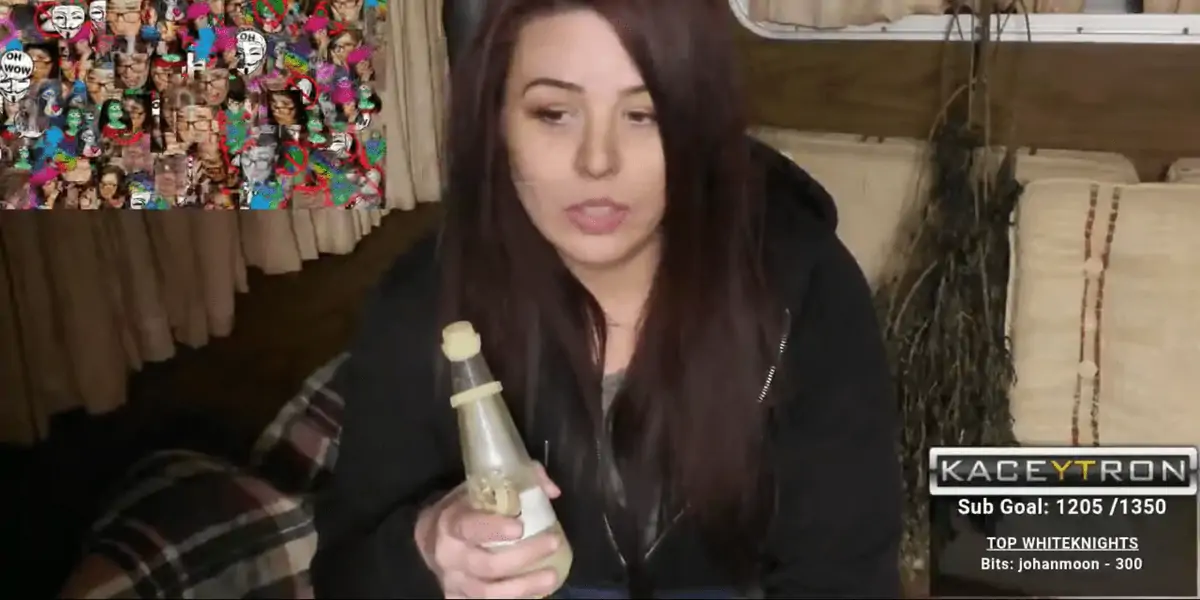 Now, I do not have the time or patience to argue with you about the efficacy of Covid-19 vaccinations or where you should stand on the matter. However, I know that I am not educated in the field of virology or medicine for that matter; therefore, I will not stand on the rooftops and shout my opinion. 
However, Kacey decided that her lack of a medical degree or any real education in said field was more than enough knowledge for her to take to her social media platforms and speak about the virus and what she would be doing about it, and what her fans should do as well.
As you might imagine, this didn't go over well, and she was eventually banned from Twitch and Twitter indefinitely because of comments she made on the "Rajj Show." This Twitch reality series brings on guests that they know will make headlines amongst the community, although they couldn't have predicted what would come out of Kacey's mouth, launching their show into mainstream media. During their conversation, Kacey said the following, "The world would be a better place without old and poor people," about Covid-19, further stating that she would spread the virus if she got to it to make sure this happened. 
While this was a terrible thing to say, Kacey defended herself by saying it was all said as a joke and that she doesn't actually hold those views. In the end, Twitch and Twitter did lift the ban placed on Kacey, although the damage was already done, losing a lot of money, fans, and potential future support from advertisers. 
Kaceytron's Gaming Setup
Kaceytron's Keyboard: Corsair Vengeance K70 RGB Mechanical Gaming Keyboard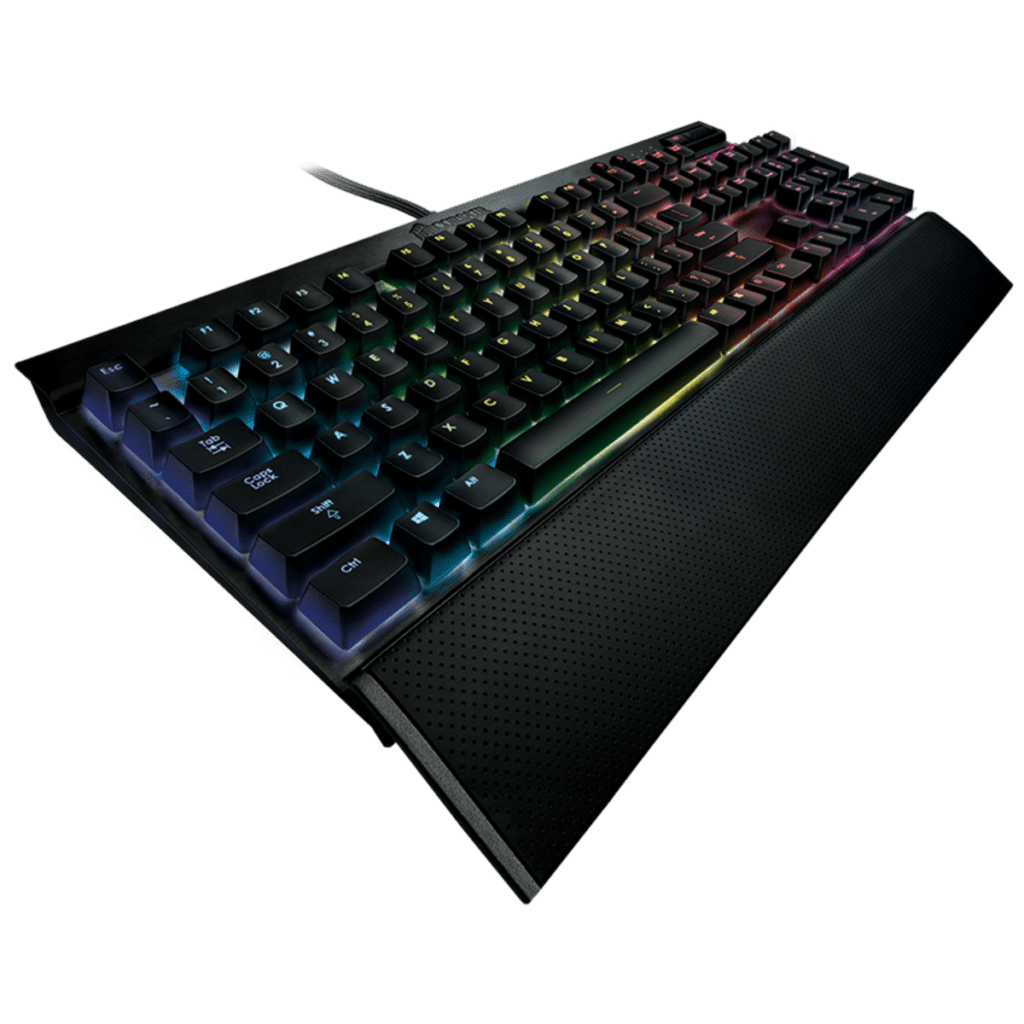 Corsair has taken their original Vengeance K70 keyboard and given it a full upgrade, making what they claim to be the most customizable keyboard on the planet, perfect for any gamer. 
This customization has been made possible via the combination of backlighting and Cherry MX RGB key switches capable of being programmed to the user's desire while keeping a precise actuation feel.
The company also promises that this keyboard is built to last, using aircraft-grade anodized aluminum for the main body of the peripheral. This reliability, mixed with the detachable, soft-touch wrist rest, ensures that every keystroke feels satisfying and easy without risking carpel tunnel. From all this, it is easy to see why such a dedicated gamer like Kacey would pick up this product.
Kaceytron's Mouse: Steelseries Sensei Ten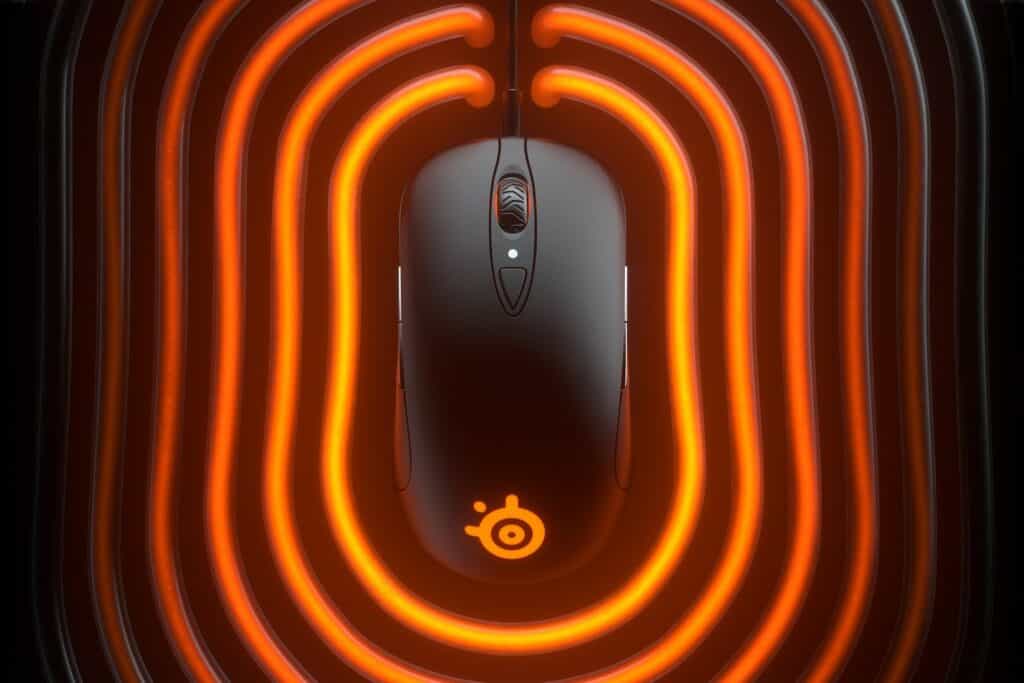 Priced below $100, this high-end gaming mouse is perfectly designed and yet affordable to ensure that every gamer gets the experience they deserve. Due to the mouse's simple and uniform design, this mouse can be used with either hand to ensure maximum comfort for the user. 
Also featuring an all-new movement sensor, this mouse boasts the best tracking technology in any Steelseries mouse. The company also guarantees a minimum of 60 million clicks before the mouse begins to fade in any way, and this is due to the impressive build quality and materials used.
Kaceytron's Headset: Steelseries Elite Prism Headphones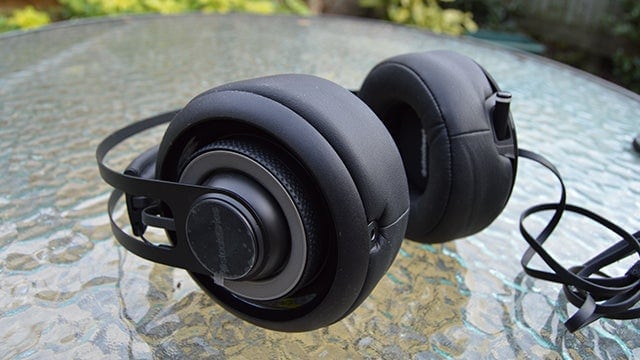 While many reviewers have categorized this headset as mid-range, the price would certainly say otherwise; sitting at a massive $180, this headset is not only expensive but also on the lower end of performance metrics compared to other headsets of this price. 
While perfect for the PC gaming that Kacey enjoys, this headset is not suitable for Xbox One, nor is it capable of working wirelessly.
Kaceytron Merchandise
Will Kacey has been talking about a line of official merchandise in collaboration with a design company for a long time now. The website is yet to launch, and no products have officially hit the shelves.
Of course, the guys over at Redbubble are always making terrible rip-offs of streamer/YouTuber merch, so if you really need some Kaceytron gear that will in no way go towards said streamer, that could be the option for you. 
Kaceytron Net Worth
As always, the net worth of any streamer/YouTuber is incredibly difficult to track down and record accurately. This is because they source their revenue streams from some areas with insanely difficult to calculate payment structures. Therefore, I am happy to say that someone much smarter than me has already done the calculating job for me.
By rough estimates, lumping together Twitch and YouTube revenue, it is estimated that Kacey is worth roughly $500,000. This is quite a lot when one considers how much her fanbase has dropped off since the recent Covid-19 controversy.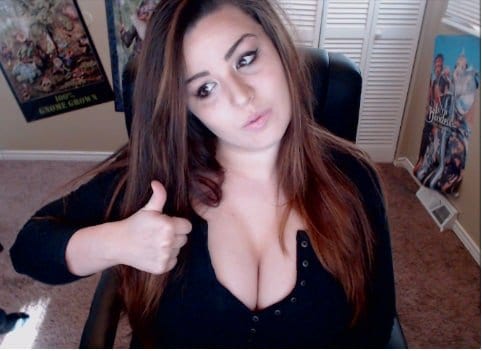 Frequently Asked Questions – Kaceytron Bio
Question: Why was Kaceytron canceled?
Answer: The official line from Twitch and Twitter was that the comments she made regarding coronavirus were against their terms of service as they considered them to be "hateful conduct" and "threats of violence." 
Question: Is Kaceytron still streaming?
Answer: While she is definitely streaming different content than previous years after her Twitch ban was lifted, Kacey is still streaming some 'Just Chatting' content to the fans that remain.
Question: When did Kaceytron start streaming
Answer: Kacey has been pursuing a career in streaming since early 2013. She began considering it in May of 2012 when she conducted her first stream; however, she didn't stick to any regular schedule or official streams until 2013.
Question: Why was Kaceytron canceled?
Answer: The official line from Twitch and Twitter was that the comments she made regarding coronavirus were against their terms of service as they considered them to be "hateful conduct" and "threats of violence." 
Question: Is Kaceytron still streaming?
Answer: While she is definitely streaming different content than previous years after her Twitch ban was lifted, Kacey is still streaming some 'Just Chatting' content to the fans that remain.
Question: When did Kaceytron start streaming?
Answer: Kacey has been pursuing a career in streaming since early 2013. She began considering it in May of 2012 when she conducted her first stream; however, she didn't stick to any regular schedule or official streams until 2013.
Conclusion
So there you have it, a comprehensive biography on one of the most controversial streamers still working on the Twitch platform today. While many people still follow Kacey, I do have to say that her content, streams, and attitude have changed greatly over the years, degrading significantly in some people's eyes and becoming more unhinged as time goes on.
She has seemingly abandoned gaming as the centerpiece of her content, creating a brand of content completely unlike the one that made her so popular.
With all this in mind, I really do hope you enjoyed this biography of Kaceytron and will come back to visit us soon. Best of luck!
Recommended Reads:
Resources
https://everipedia.org/wiki/lang_en/kaceytron
https://streamers.fandom.com/wiki/Kaceytron
https://www.instagram.com/kaceytronforever/
https://www.pcgamer.com/twitch-streamer-kaceytron-has-been-suspended-indefinitely-over-a-coronavirus-joke/