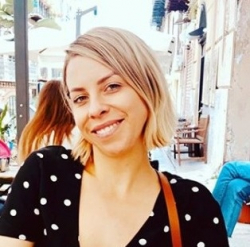 Latest posts by Jodie Chiffey
(see all)
Clay, best known as "Dream" or "Dreamwastaken," is an American YouTube creator, Twitch streamer, musician, entrepreneur, and internet personality.
I've been into Minecraft for years and know the community very well. And I was blown away by the fact that it has amassed over 140M players worldwide. The majority of the gaming enthusiasts who thrive at playing this game are super imaginative and adventurous, which is how Dreamwastaken fell on my radar. If you ask me, he fits the bill because he's that and so much more!
Dreamwastaken's passion for Minecraft knows no bounds, and he's undoubtedly mastered the ins and outs of this title developed by Mojang. When he was only 21, he created his own Minecraft server, the Dream SMP, which many have described as a global phenomenon.
And something else about him that knocked my socks off. Did you know his YouTube channel pulled in a whopping 2 billion views in less than three years? While this might sound like an ordinary feat, I can assure you it's not. I'm sure only a few other content creators have been able to pull something like this off.
Hoping to learn more about Dreamwastaken? I've done all the work for you. In this Dreamwastaken bio, find everything about his early life, career beginnings, gaming setup, family, net worth, and more.
Dreamwastaken's Bio Facts
| | |
| --- | --- |
| Real Name | Clay |
| Birthdate | August 12, 1999 |
| Birthplace | Orlando, Florida, United States of America |
| Nicknames | Dream, DreamWasTaken, GameBreakersMC, DreamTraps |
| Height | 6.0' (183 cm) |
| Nationality | American |
| Zodiac Sign | Leo |
| Siblings | Has two sisters and a younger brother |
| Children | N/A |
| Girlfriend | Ex-girlfriend Sam |
| Games Played | Minecraft, Just Chatting, GeoGuesser, Genshin Impact, etc |
| Net Worth | $1.5 – $ 10 million |
| Social Media | Twitch: Dream,dreamwastaken, YouTube: Dream, DreamXD, Dream Team Gaming, Minecraft Manhunt, Dream Shorts, Dream Music, Dream Tech, Instagram: dreamwastaken, Twitter: @dreamwastaken |
| Awards | Dreamwastaken has won two awards in the Gaming category at the 2020, and 2021 Streamy Awards. He also took home the Content Creator of the Year award at The Game Awards in 2021. |
| Last Updated | June 2022 |
DreamWasTaken's Birthplace and Early Life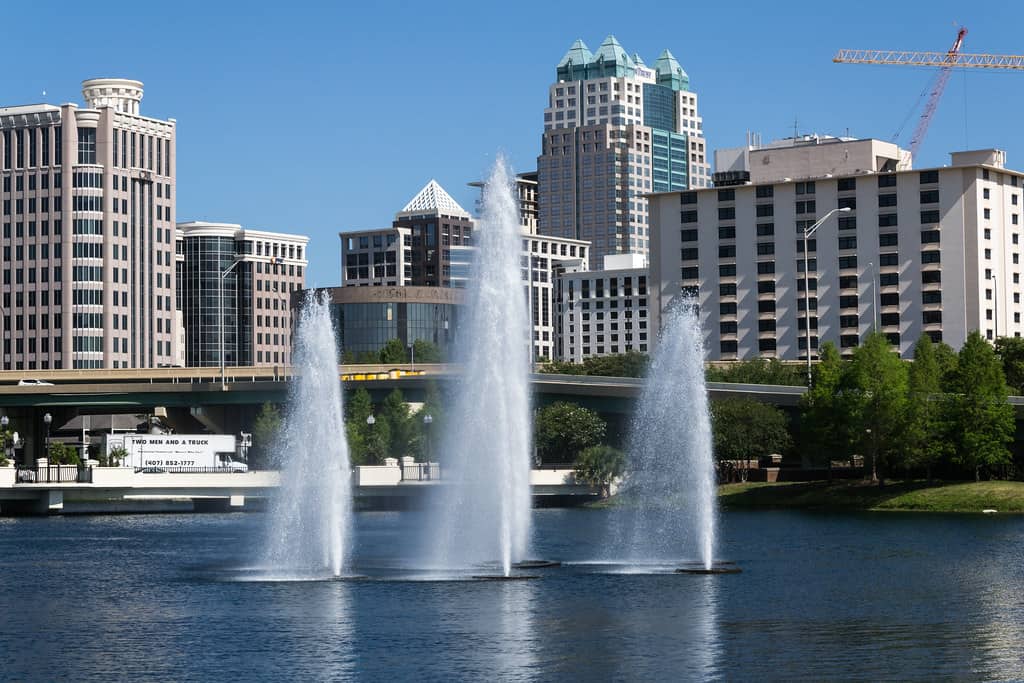 Dreamwastaken hails from the United States' southernmost point (geographically). He was born in Orlando, Florida, on August 12, 1999, and still resides in this gorgeous city.
Since Dreamwastaken has maintained an anonymous identity, it was tricky to find out much about his family and early life. Even so, he has revealed that he has three siblings; a younger brother, an elder sister, and a younger one. I reckon that they enjoy each other's company since his friend Thomas "TommyInnit" Simons has even nicknamed the younger sister "Drista."
Details about the schools Dreamwastaken attended are currently unavailable. Nevertheless, I can confirm that this versatile gamer had a fun-filled time in his teens, as he got a spot playing basketball and soccer for his high school teams.
Speaking of which, he graduated high school in 2018. He didn't attend college or university because he felt his tech-savviness would help him surf through life without a degree. Dreamwastaken once worked at AppleCare before fully immersing himself in the dynamic creator economy.
How Did DreamWasTaken Get Started Gaming?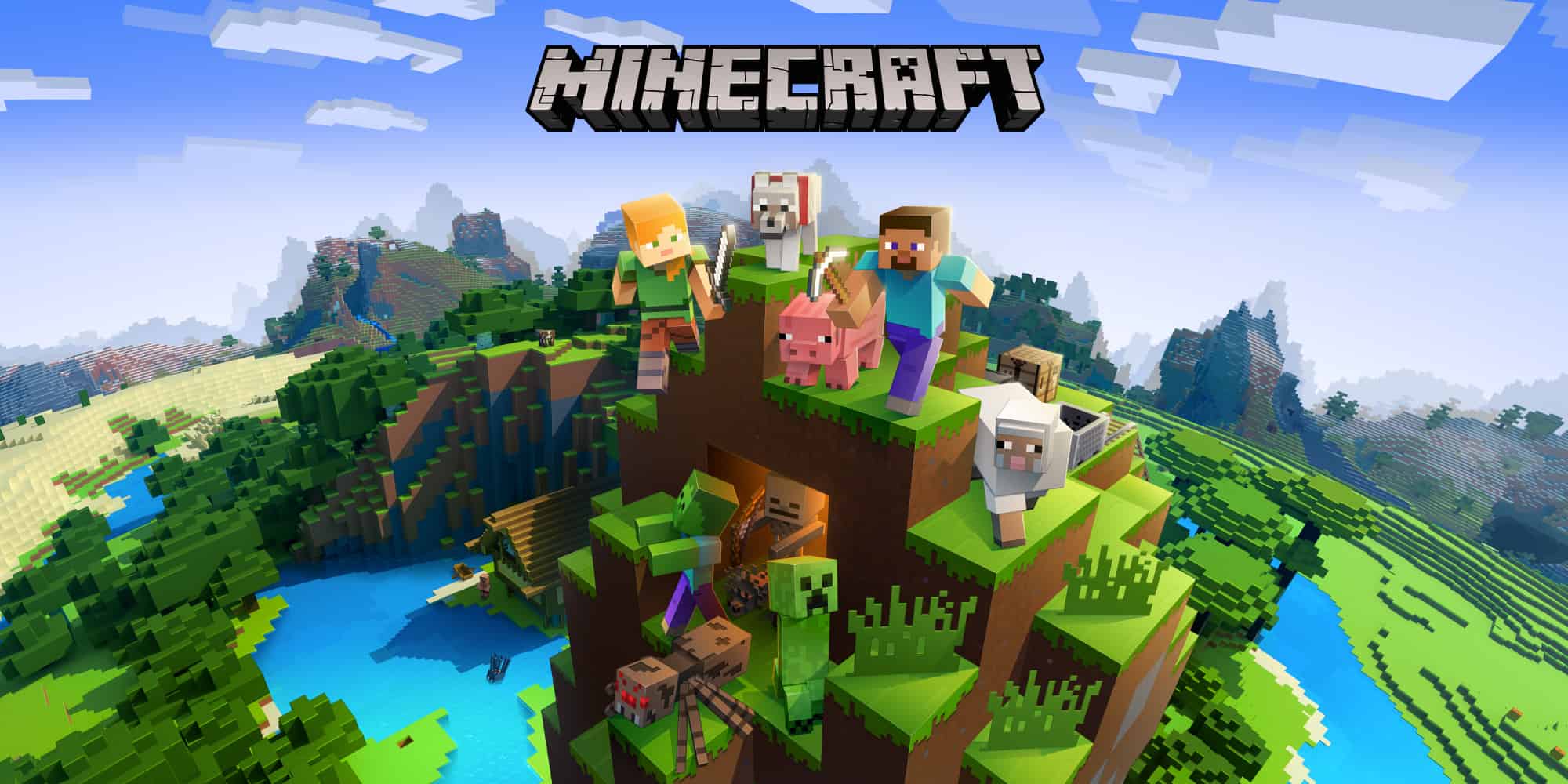 As a child, Dreamwastaken preferred playing video games to indulging in outdoor activities, unlike most kids. He found Minecraft more alluring than doing other things and would spend up to eight hours per day playing it. The way I see it, this is how he realized he wanted to become this title's pro player in the long run.
When Dreamwastaken launched his YouTube channel, sharing his Minecraft commentaries and playthroughs was among his top motivations. He also uploaded amusing vlogs and random clips of himself having fun with friends.
Dreamwastaken's popularity unbelievably soared between 2019 and 2020. In an early 2021 piece, Business Insider's Steven Asarch attributed this to how well he comprehended the YouTube algorithm.
This popular internet culture reporter added that Dreamwastaken boasted impeccable keyword placement techniques, and his capability to capitalize on trends was and still is impressive. Further, he has also mastered the skill of creating thumbnails his fans couldn't resist.
The Dream SMP
In 2020, Dreamwastaken joined forces with GeorgeNotFound to launch the Dream SMP, an invite-only server for Minecraft players. So far, it has 35+ members, including Aimsey, BadBoyHalo, Eret, Fundy, Ranboo, Tubbo, Nihachu, Foolish Gamers, Wilbur Soot, Ponk, Punz, Skeppy, and Sapnap.
This entrepreneurial venture has played a significant role in minting more dollars as I will point out later.
MC Championships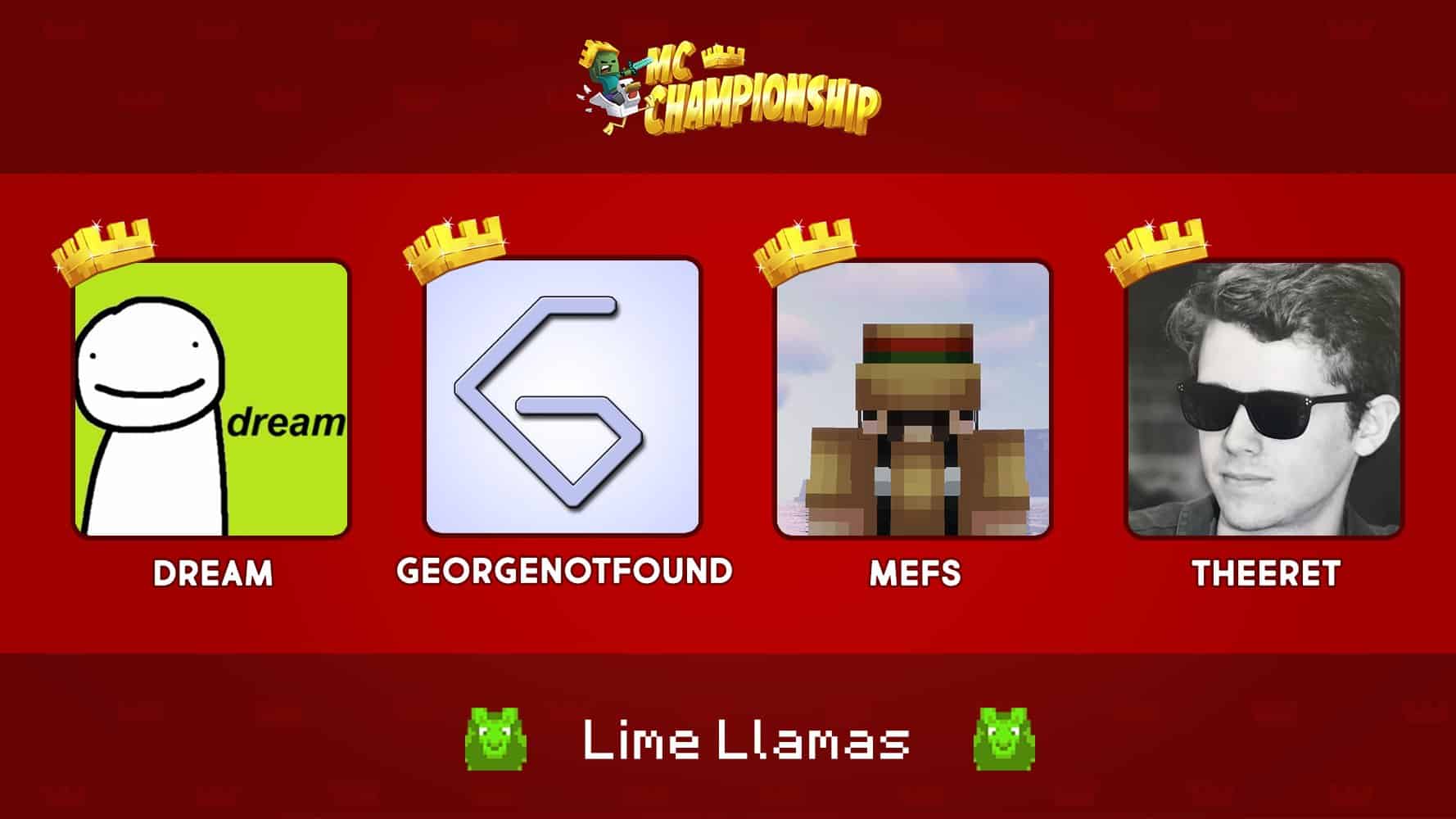 Dreamwastaken is among the talented Minecraft players who've participated in many MC Championships. More often than not, he teams with his close buddies, who are also part of his Dream SMP's main cast. These include BadBoyHalo, Eret, Sapnap, GeorgeNotFound, Tubbo, Fundy, Technoblade, and KarlJacobs.
Dreamwastaken has performed well at most of these tournaments. For instance, he was placed 1st at the MC Championship 11, 2nd at the MC Championship 8, and 3rd at the MC Championships 6, 7, 10, and 18.
Dreamwastaken also won first place at the MC Championship All-Stars. His teammates at this event, Sapnap, BadBoyHalo, and GeorgeNotFound, were also crowned champions.
Notably, Dreamwastaken raised around $3,400 for charity while playing at the Minecraft Championship 10. It is such undertakings that make me label him a person of influence who uses his fame for the betterment of society.
Controversies
Dreamwastaken has been involved in arguments with well-known YouTubers such as Jawsh, Hugbox, John Swan, and HasanAbi.  He's also been on the wrong side of the internet community for allegedly using racist slur (the N-word) and backing US former president Donald Trump.
Dreamwastaken's Videos
Here's one of the thrilling videos I found on Dreamwastaken's YouTube channel. Here he invites his friends GeorgeNotFound, Sapnap, and BadBoyHalo to a Minecraft Speedrunner Vs. 3 Hunters. The objective is simple; Dreamwastaken sets out to beat the game while his hunter friends try everything in their power to thwart his plans.
What follows is a battle of wits and prowess as Dramwastaken pulls unexpected moves on his aggressors. He constantly leads them to believe that he is cornered before furiously and swiftly turning the tables against them. In one second, they are confident of putting him down, and in the next, they are fleeing for dear life.
So if you are an adrenaline junkie who fancies manhunts, here is a taste of insane surprises, swift dodges, lethal blows, and insanely witty innovativeness from the faceless Dreamwastaken.
Like in the previous video, Dreamwastaken, alongside his friends, GeorgeNotFound and Sapnap, set out to challenge a Minecraft death elevator developer.
In this challenge, the trio is thrown into a deadly floor infested by blood-hungry assassins whose sole aim is to spill blood. The 100 Minecraft death elevators gradually increase in difficulty as the trio has to work on improving their skills, swiftness, and accuracy. Want to find out who wins between the developer and Dreamwastaken's team? Here is the video.
Dreamwastaken's Game Setup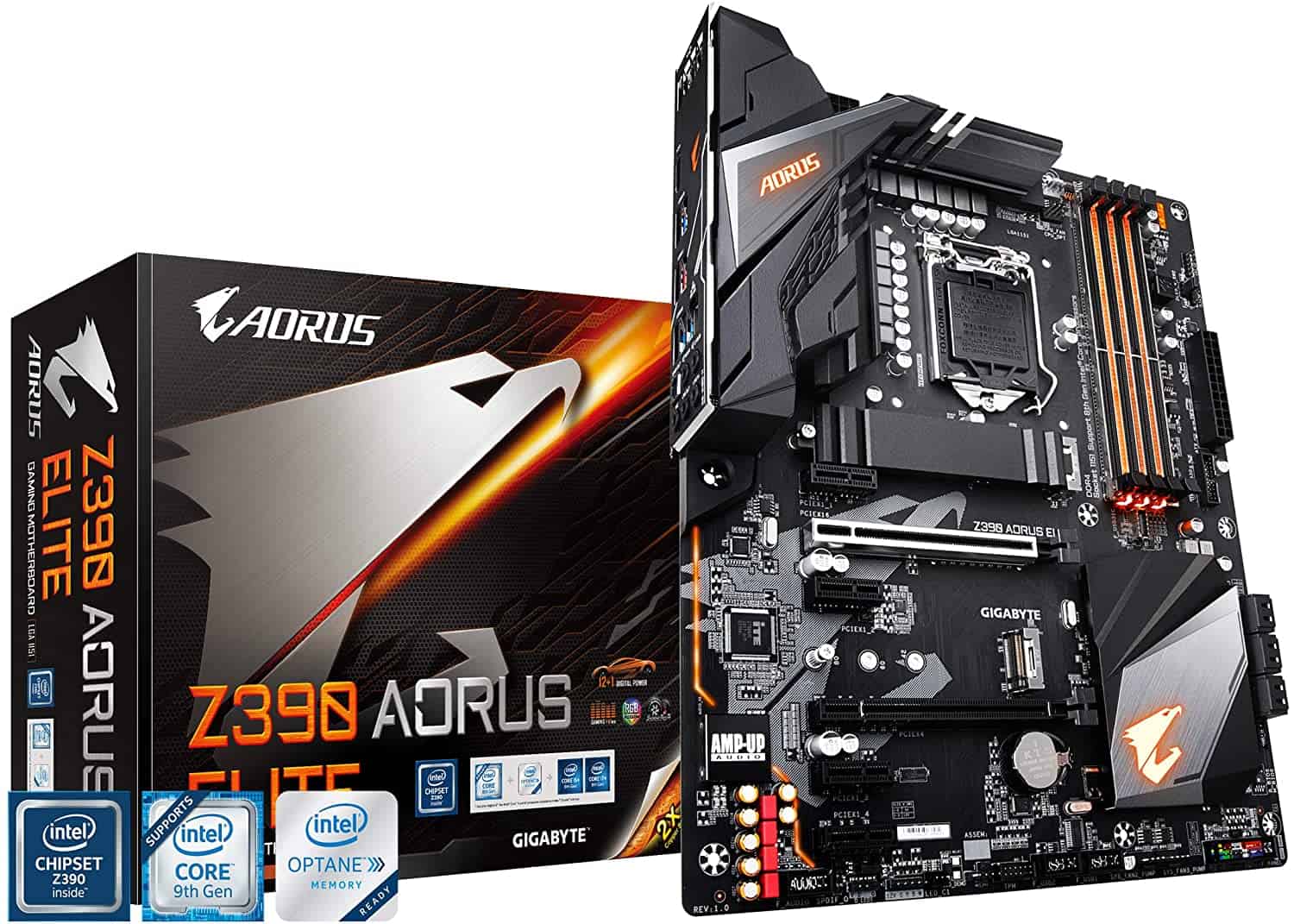 Like Badboyhalo, I can attest that Dreamwastaken fancies the powerful Gigabyte Z390 Auros board. The board comes with 12+1 phases digital voltage regulators with piped heatsinks. This impressively buffers against voltage fluctuations while absorbing and dissipating heat generated when the board overclocks.
Moreover, the board comes with RGB fusion with Multi-zone LED light show design, allowing Dreamwastaken's board to glow through his computer case. Another thoughtful addition to his board is the Gigabit LAN with cFosSpeed, which enables him to manage and optimize network traffic while cutting back on latency.
This ensures that his streams are free of intermittent disruptions even when using unsteady services.
Other key features include smart fan 5 with multiple thermo-regulators, front USB 3.1 gen 1 type–C headers, and dual-channel Non-ECC unbuffered DDR4 that are commonplace with 8th and 9th  intel core processors.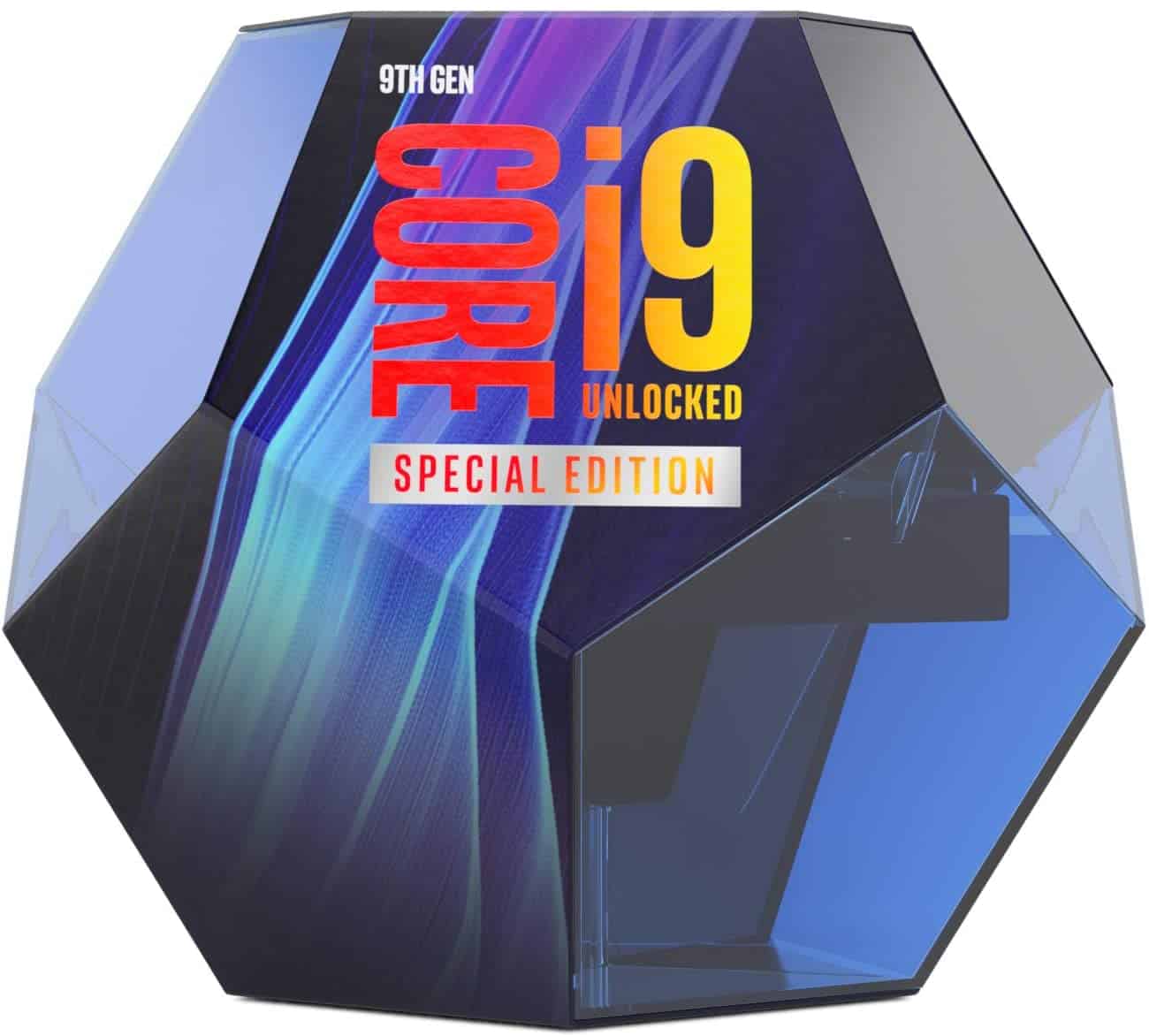 Like I said when reviewing Fortnite legend Daequan Loco, one can never go wrong with the impressive processing capabilities of the Intel Core i9-9900K processor. For starters, the processor is powered by 8 cores and 16 threads, allowing it to multitask without compromising its 5.00GHz base clock.
Further, with its UHD graphics 630, Dreamwastaken can enjoy up to 100 FPS in his Minecraft exploits, all at no extra cost. Pair this with an Intel Optane Memory boost, and you imagine how fast Dreamwastaken's PC boots and loads games.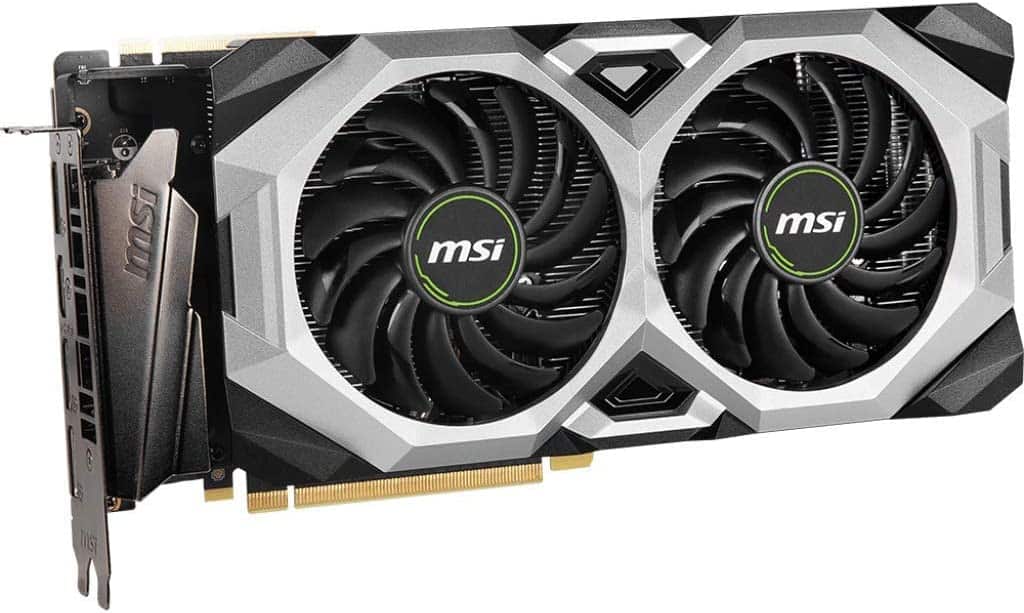 Like most gamers, I know Dreamwastaken relies on the never failing capabilities of the Asus GeForce RTX 2080. This modern and innovative piece of graphics can pump hundreds of crystal-clear FPS thanks to its 1830MHz boost clock and 8GB of GDDR6 memory.
For compatibility with most gaming consoles and devices, it features multiple and diverse outport ports, including the all-common HDMI 2.0B and DisplayPort. Other key features include a 256-bit memory interface and Nvidia GeForce RTX 2080 Super chipset.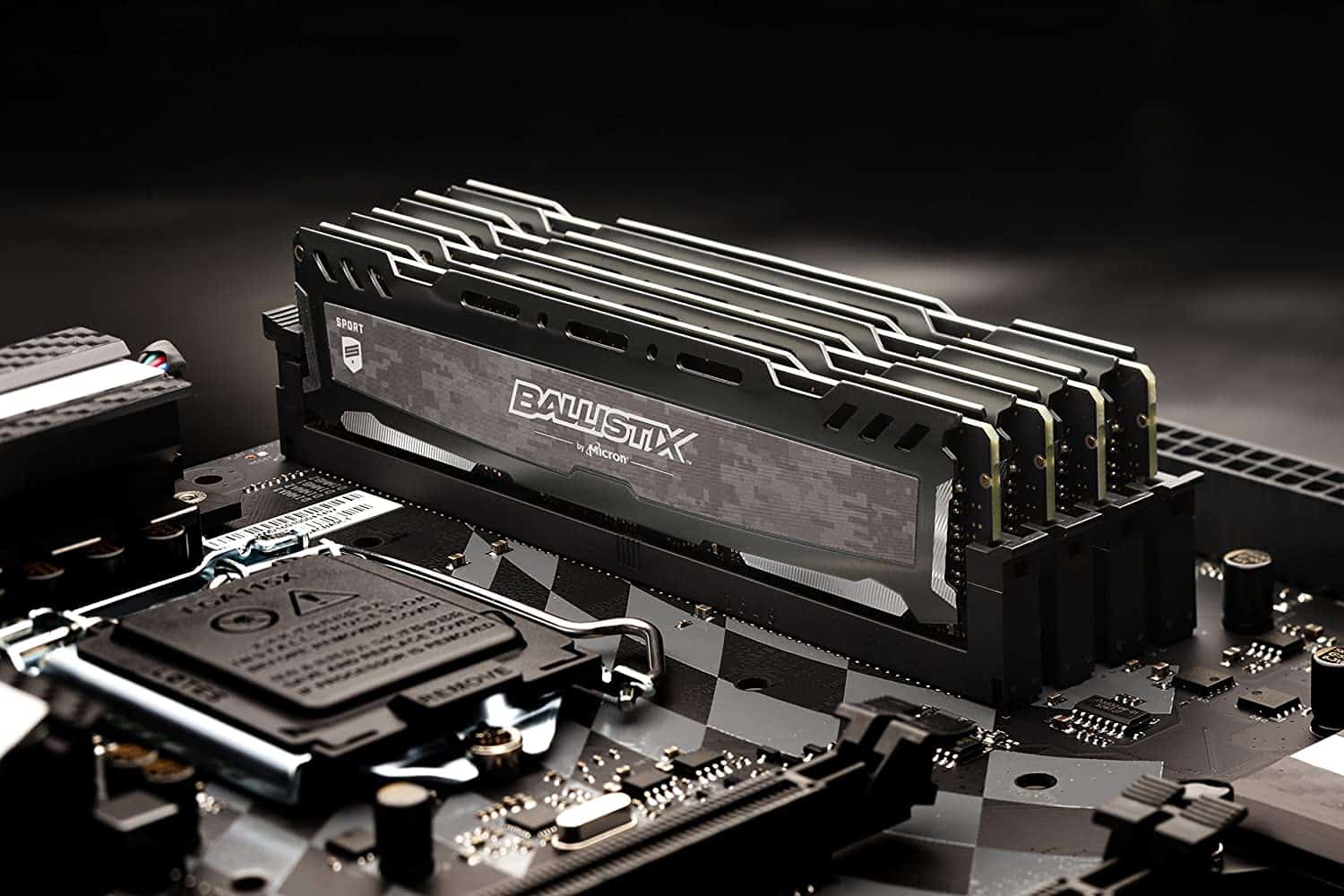 Like BadBoyHalo, Dreawastaken fancies the Crucial Ballistix Sport memory sticks. The memory sticks feature easy-to-configure XMP 2.0 profiles. Through the profiles, Dreamwastaken can effortlessly switch between higher RAM frequencies and speeds as his gaming needs may demand.
Absorbing and effectively dissipating the massive overclock heat his PC generates is a digital camo heat spreader. This allows his ram to consistently reward and write at blistering speeds for a more thrilling gaming experience.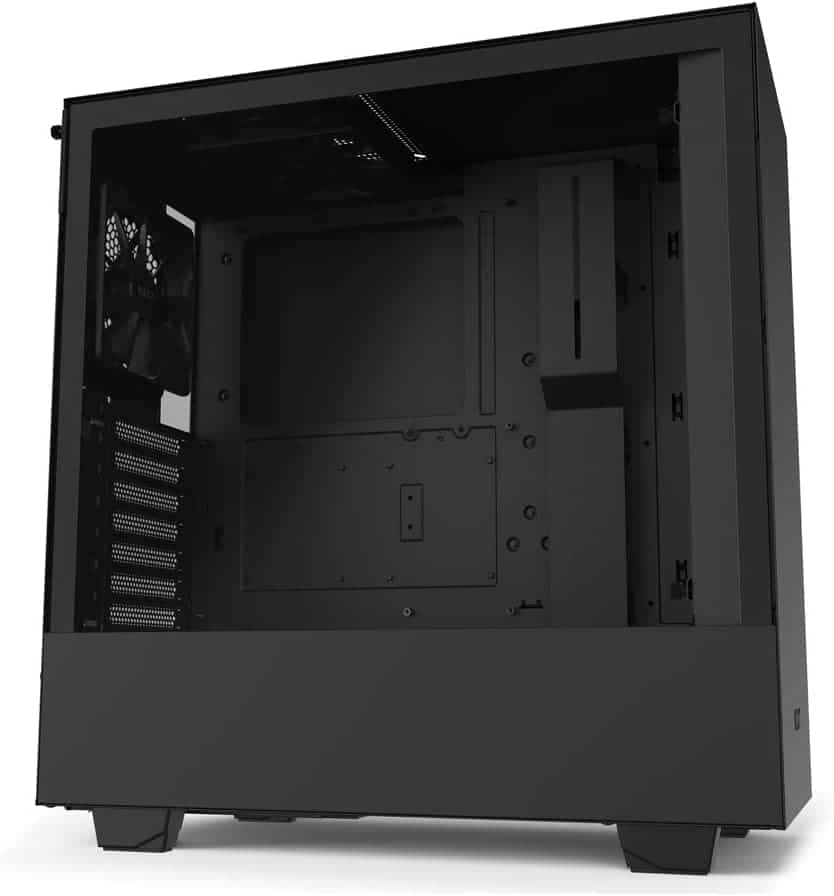 Like BadboyHalo, Dreamwastaken leverages the impressive features packed in the fully modular NZXT H510 ATX case. For starters, the case comes with pre-installed channels and straps that allow him to intuitively handle his wiring to minimize clutter.
Further, it also comes with a front tempered glass panel to allow his RGB-enabled setup to illuminate select zones as he flaunts his impressive setup. Even better is that the installation doesn't require rocket science to install. Simply screw it in, and he is ready to stream.
Other key features include an ingenious design with streamlined cooling for optimal cooling, removable front panel PSU intakes, and support for various gaming motherboards.

Based on the many gamers I have reviewed for Progamersage.com, I can confidently say that the versatility of the Blue Yeti microphone remains unmatched. For starters, it has four recording modes: bidirectional, omnidirectional, cardioid, and stereo.
With these many options, Dreamwastaken can rely on his mic's versatility to rise to the occasion when he streams alone, with friends or when he interviews fans without needing to change between mics. Further, the mic features onboard audio controls that allow him to mute, gain and change between patterns at the click or turn of a knob.
Last on this plug-and-play USB mic's features is the three capsule array that allows him to broadcast in clear, exceptionally powerful, and high-quality sound during his streams, podcasts, or even commentaries.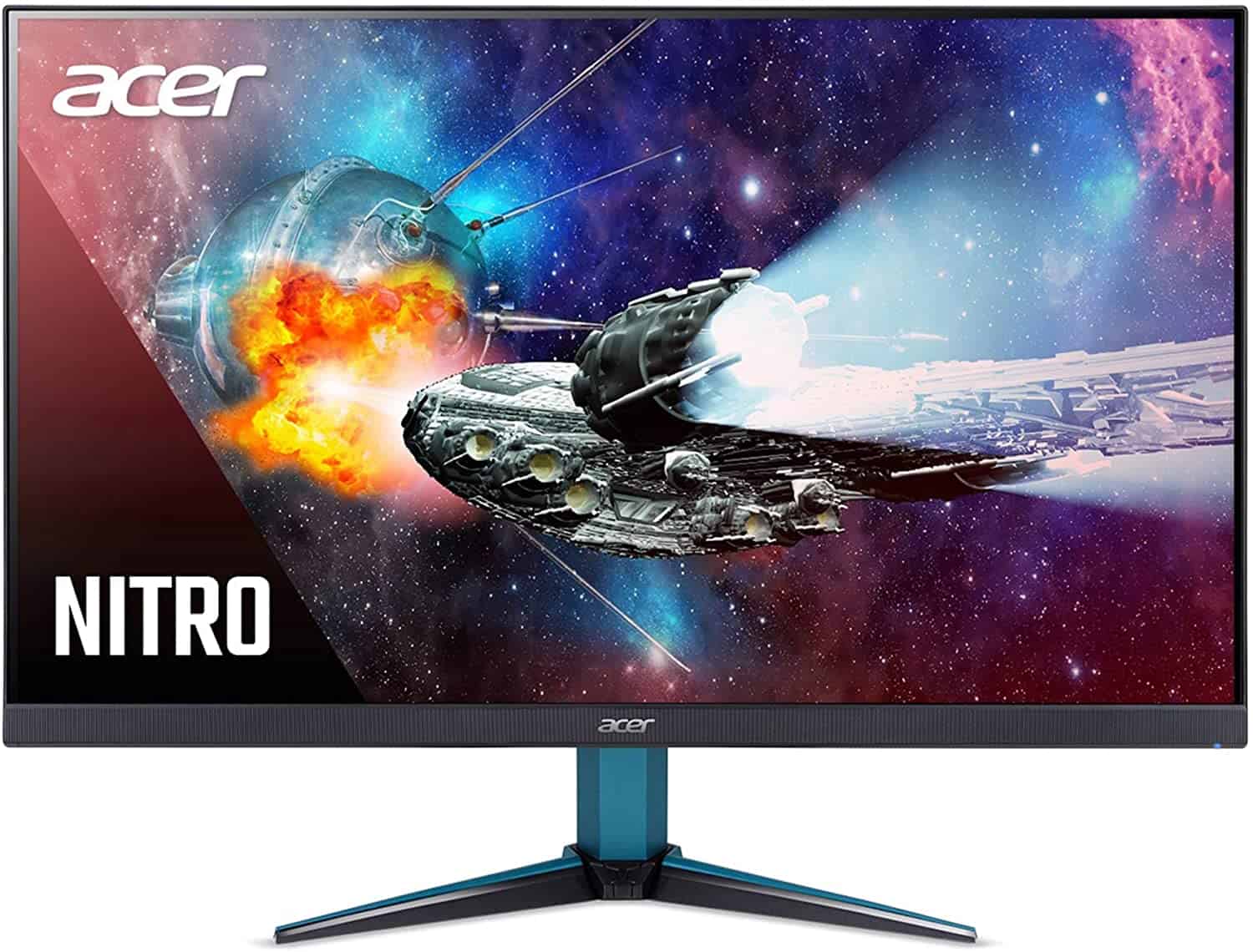 This impressive gaming monitor has an exceedingly high resolution, a low input lag, and an accompanying high refresh rate. Combined, and I can affirm that these guarantee Dreamwastaken the best Minecraft exploits free of stuttering, tearing, or even motion blur.
Religiously broadcasting all the celebratory audios and ominous advances are two speakers that are ingeniously regressed within the frameless design. Other key additions include a VESA certification, HDMI ports, and DisplayPorts for better utility.

Dreamwastaken fancies the ergonomic and portable mechanical keyboard from renowned gaming keyboard manufacturer Logitech. Using the Logitech G-Hub, Dreamwastaken can customize his five dedicated G-keys to store his custom gaming profiles for on-the-fly use.
Further, the keyboard is powered by swift mechanical switches whose speed and accuracy I feel has come in handy to see him floor hundreds of opponents while leaving millions of his fans wooed and begging for more. The switch's actuation point is significant as it allows him to swiftly respond in time without the risk of picking fatal hits.
Other features include dedicated media keys to control his sounds and videos, near limitless lighting options from the 16.8 million per key RGB lighting, and an aircraft-grade aluminum alloy body for durability.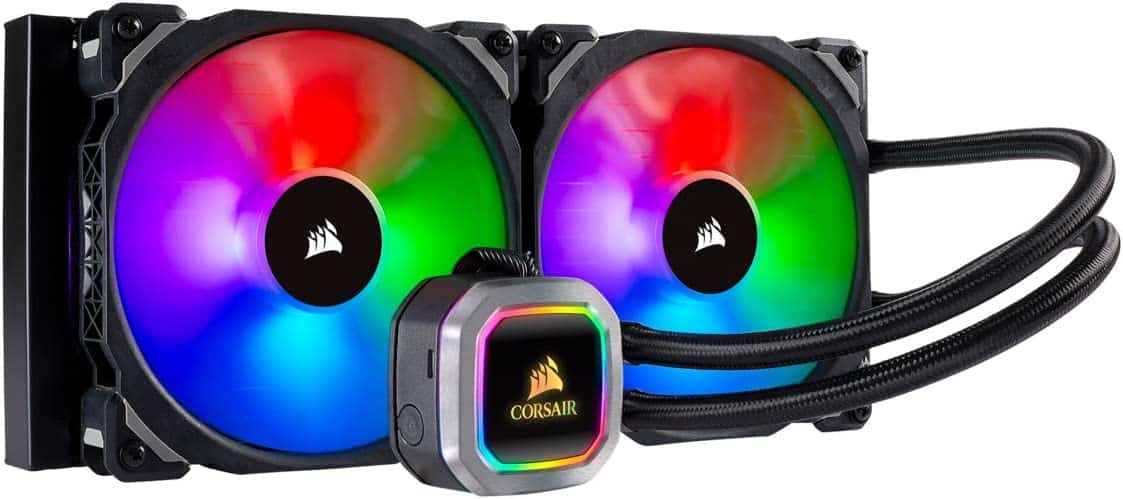 Like BadBoyHalo, Dreamwastaken leverages the stunning capabilities of one of Corsair's masterpieces, Corsair H115i RGB. As you might have guessed, the cooler is RGB lit and comes with 16 individually controlled RGB LEDs that Dreamwastaken has customized to match his entire setup.
To better customize his settings and fan speeds, Dreamwastaken leverages Corsair's iCUE software to adjust and re-adjust the settings intuitively. This allows him to get optimal ranges that best align with his focus and CPU cooling needs.
Other key features include a low-noise pump design, high-performance quiet cooling, vast intel socket compatibility, and improved airflow.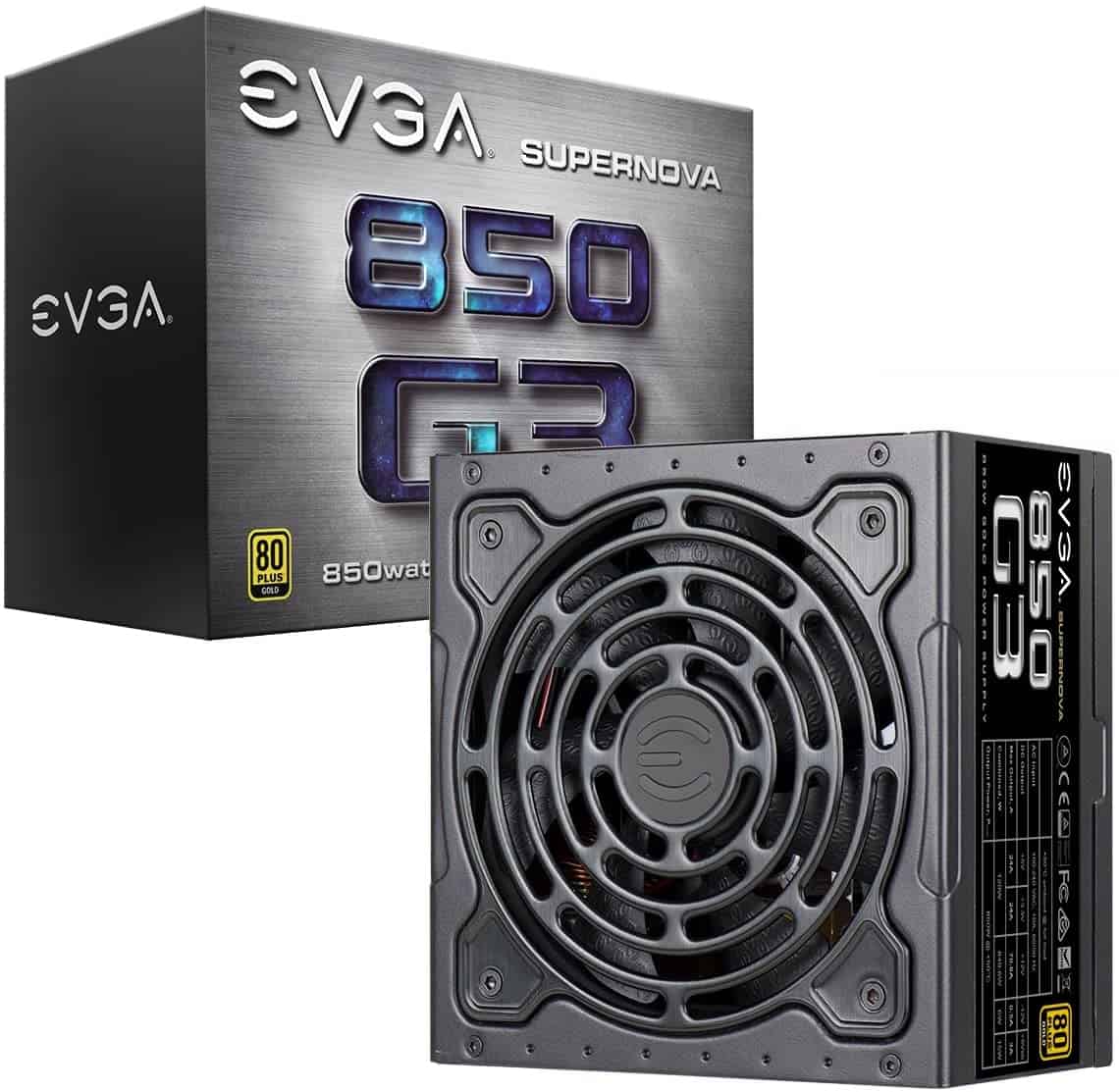 Dreamwataken fancies the 80 plus Gold certified EVGA SuperNOVA G3 power supply. This impressive heavy-duty protection PSU boasts over 92% efficiency even under heavy loads. With this level of efficiency, Dreamwastaken can bank on reduced power bills without worrying about having his exquisite setup fried due to power fluctuations.
The catch to it all is that even with this incredible performance, he can still focus on winning as the PSU is powered by 130 millimeters of Hydraulic Dynamic Bearing for ultra quiet performance.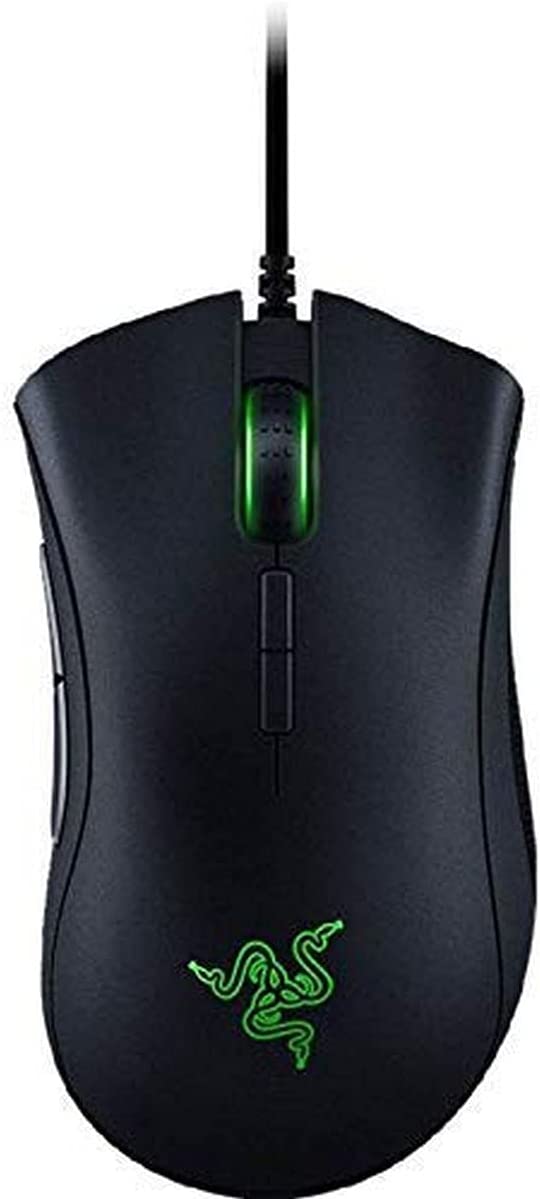 Dreamwastaken uses the right-handed Razer DeathAdder Elite mouse. The RGB-lit mouse has 7-programmable buttons, which Dreamwastaken has assigned complex macro functions for on-the-fly usage.
The mouse has a sleek design and smoothly glides on its ridged rubberized scroll wheel to answer every command Dreamwastaken issue. Further, the mouse's optical sensor can be adjusted by up to 16,000 DPI making it one of the most lethal arsenals in his setup.
Other key features include durable mechanical switches that will give Dreamwastaken up to 50 million clicks, tactile bumps to increase grip, and easy customization through Razer Synapse.

Like most gamers, Dreamwastaken has not one but two Samsung SSDs. In his case, it is the modern Samsung 970 Evo and the innovative Samsung 860 Evo. Combined, their optimization capabilities are near limitless. For starters, they are both powered by Samsung's innovative V-NAND Technology.
Dreamwastaken can enjoy enhanced bandwidth, low latency, and advanced power efficiency with this technology. Further, the drives are protected by dynamic thermal guards that consistently and autonomously monitor and maintain optimal temperatures preventing performance drops.
Last on their list of features are breakneck write/read speeds that allow him to access, retrieve and read data in milliseconds. Lastly, they both have a confidence-inspiring limited warranty, automatic firmware updates, advanced performance optimization, and data security features.
Dreamwastaken's Minecraft Game Settings
Minecraft Controls
| | |
| --- | --- |
| Sneak | Left Shift |
| Sprint | r |
| Strafe Left | a |
| Strafe Right | d |
| Walk Backwards | s |
| Walk Front | w |
Gameplay
| | |
| --- | --- |
| Attack/Destroy | Left Button |
| Pick Block | Middle Button |
| Use Item/ Place Block | Right Button |
Inventory
| | |
| --- | --- |
| Drop Selected Item | q |
| Hotbar Slot 1 | 1 |
| Hotbar Slot 2 | 2 |
| Hotbar Slot 3 | 3 |
| Hotbar Slot 4 | 4 |
| Hotbar Slot 5 | 5 |
| Hotbar Slot 6 | 6 |
| Hotbar Slot 7 | 7 |
| Hotbar Slot 8 | 8 |
| Hotbar Slot 9 | 9 |
| Open/Close Inventory | e |
| Swap Item with off hand | o |
Dreamwastaken's Family
As of this writing, Dreamwastaken is single – I found no info insinuating otherwise. He previously dated Sam, whom he met via their mutual friend, Zak "Skeppy" Ahmad.
Dreamwastaken and Sam were romantically involved for more than three years. But they allegedly broke up due to Sam's mental health problems. This duo's split-up was pretty ugly as they both ran to social media to air their dirty laundry.
Dreamwastaken accused Sam of cheating on him at least nine times. Furthermore, she often flirted with his friend and fellow Minecraft enthusiast Josh "Fruitberries."
Initially, Dreamwastaken and Sam were happy, and she was charming, which I guess is how most romantic relationships start. However, she became a different person after discovering she had a borderline personality disorder that caused her to self-harm.
Since she didn't want to take her meds, her mental health deteriorated, putting a strain on their relationship.
On the other hand, Sam shared that Dreamwastaken sexually, physically, and verbally abused her. She also added that he'd starve her for a long time.
Dreamwastaken refuted Sam's claims, saying that his haters took advantage of her to harm him. Moreover, he divulged that he believed she was beautiful deep inside and didn't deserve any more online hate.
Even so, in my experience, in cases like these where both parties' reputations are at stake, it's a bit tricky to decipher who's telling the truth.
Dreamwastaken's Net Worth and Career Earnings
As of this writing, Dreamwastaken's net worth is estimated to be between $1.5M and $10M. Check out how he's accumulated his wealth:
Twitch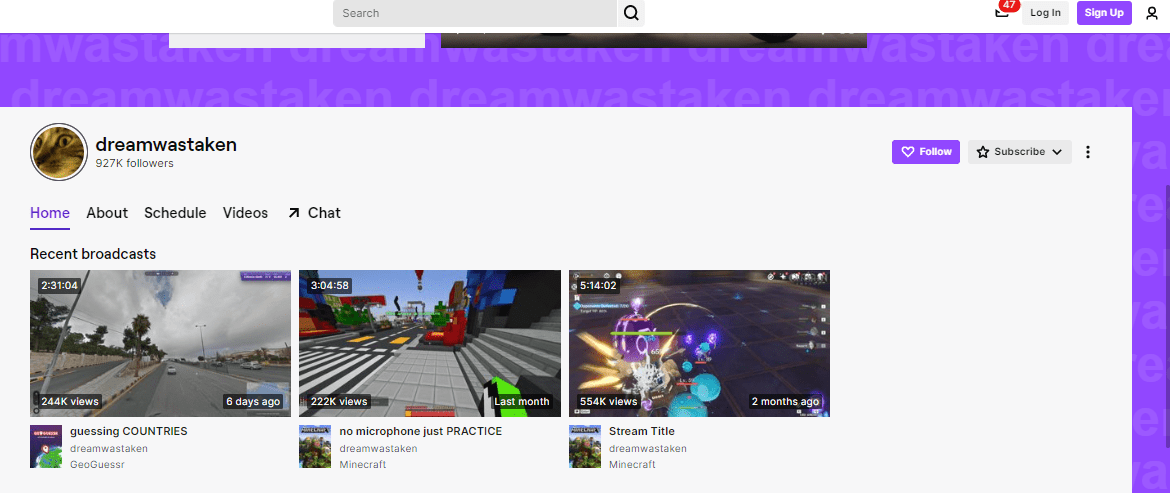 Dreamwastaken makes good money on Twitch, where he has two accounts. His primary one, "Dream," boasts 5,992,987 followers, placing it at #20 on the list of the most supported Twitch channels. His secondary channel, "dreamwastaken," has amassed 908,461 followers, though it was recently banned following a violation of Twitch's terms of service.
2021's alleged Twitch data breach disclosed that Dreamwastaken made $242,335.72 between September 2019 and October that year. And even though he wasn't among the top 100 best-paid streamers on the platform, I believe that bringing in this vast amount is still commendable.
Since he still streams on Twitch, we suspect he's still making money off this platform.
YouTube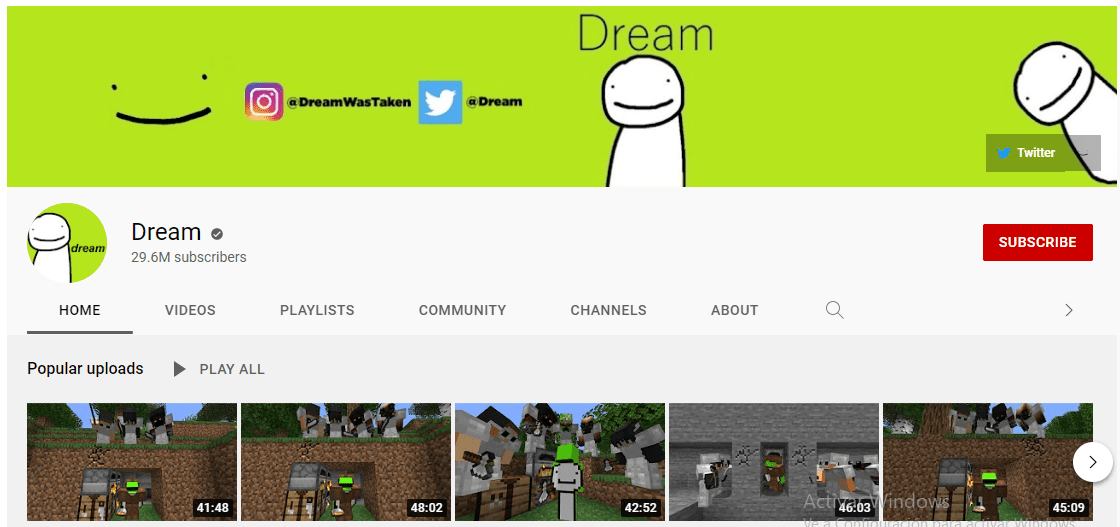 Dreamwastaken is also a huge deal on YouTube, and he brings in a ton of cash uploading content on this website.
I was genuinely inspired by the fact that Dreamwastaken has seven YouTube channels to his name, and he has time to create content regularly for most of them. His primary one, "Dream," which has the most subscribers (29.3M), has garnered 2,607,378,690 views. The other ones have over 9M subs collectively and millions of views.
Based on these stats, Dreamwastaken makes over $129K monthly on YouTube.
In 2021, he divulged that he'd received $1,987,274,406 in YouTube payouts, insinuating that he was already a billionaire at 21. But he later said that it was a prank and had doctored these figures. Still, a large portion of the Twitter verse fell for it and refused to believe otherwise.
Merch Sales
Dreamwastaken also generates income through selling essential products such as pieces of clothing, drinkware, and accessories.
Like most entrepreneurs, Dreamwastaken doesn't 'flaunt' the profits he makes from his merch sales. But I'm convinced it's a large amount, given his gigantic fan base and the high quality of his diverse offerings.
Dream SMP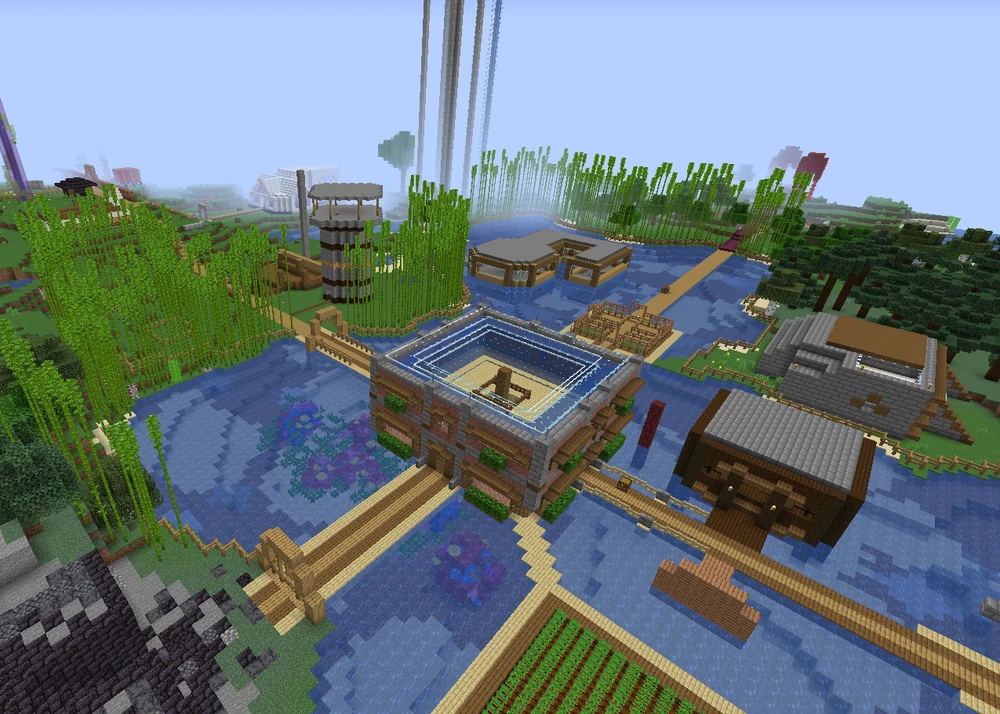 The Dream SMP, Dreamwastaken, and GeorgeNotFound Minecraft server could also be bringing in a vast sum. But I can't specify the amount he makes off it since he hasn't made it public. Plus, I'm unaware of the measures he's taken to monetize it.
Typically, Minecraft server owners make cash through signing sponsorships & partnerships deals and receiving tips. Other effective strategies to monetize this software include selling merchandise streaming and charging members a specific fee to access it.
More Revenue Streams
Dreamwastaken has also generated money from other endeavors, including releasing his three songs – "Roadtrip," "Mask," and "Change My Clothes."
Additionally, he partnered with popular content creator Jimmy "MrBeast" Donaldson's restaurant, MrBeast Burger, to provide the "Dream Burger" for a limited period. However, he hasn't disclosed the amount he earned from this collaboration.
DreamWasTaken's Retirement and Post Professional
Dreamwastaken has concealed his career plans from the public. Therefore, I'm clueless about when he'd like to withdraw from the gaming scene or what he wants to venture into after his retirement. I suggest that you continue to enjoy his content for as long as he's around, and borrow some playing tips if you'd like to become a Minecraft legend like him.
Dreamwastaken's Merch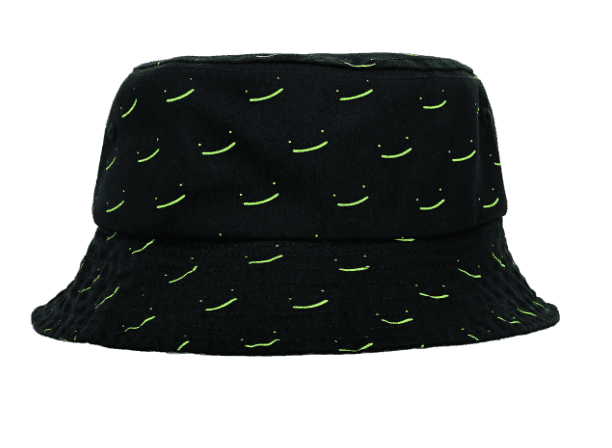 Available in black/lime and black/white, this is the perfect bucket hat I'd use to transform my casual summer outfits. One of the things I like about it is its simplicity, and style, enhanced by the Dream smile pattern. Additionally, I appreciate its other features, which include a 3" crown, hook & loop closure, 100% cotton twill, and sewn eyelets.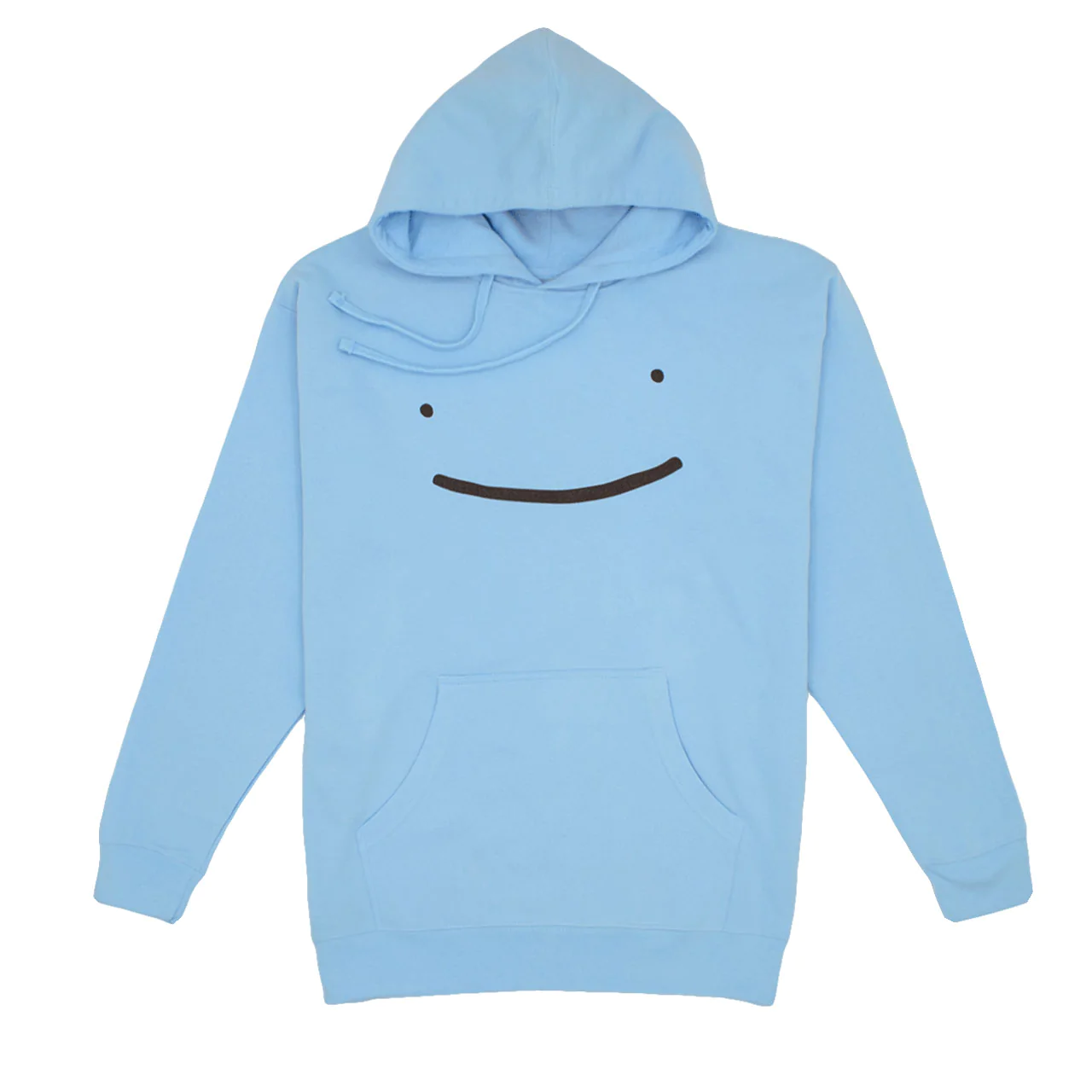 If chic is what you're after, I highly doubt you can go wrong with this fashionable Dream-branded hoodie. It makes use of durable soft fleece with a dash of a ring-spun cotton/poly blend, based on if you pick the neon pink or light blue option. The available fits also vary; adult sizes have matching draw cords, which are missing in youth/kid hoodie hoodies for safety.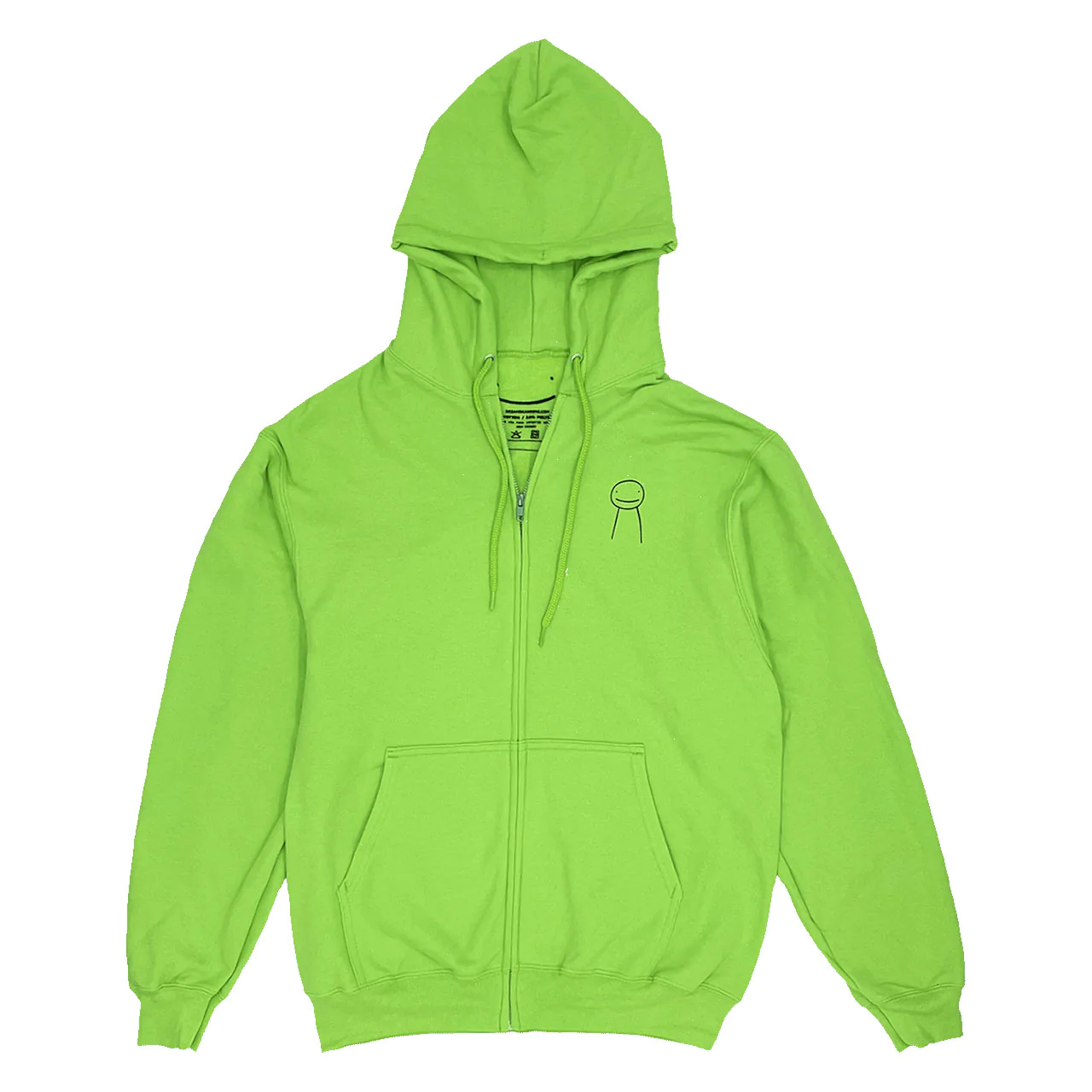 I believe that a zip-up hoodie is more practical than a pullover, which is among the reasons you ought to give this one some thought.  It comes with a plethora of handy details, such as the spacious front pockets, dyed-to-match drawstrings (except for youth sizes), and a soft fleece fabric combined with a 60/40 ring-spun cotton/poly blend. What's more, it's available in black, lime and white.
Purchase this lasting 30″W x 60″L towel to keep all the sand at bay while you enjoy some quality time alone or with your loved ones at your preferred beach. It's made from 100% cotton, which is not only soft but also lightweight to enhance its portability. In my eyes, its vibrant colors, such as lime and neon pink, are a nice touch because they help you stand out.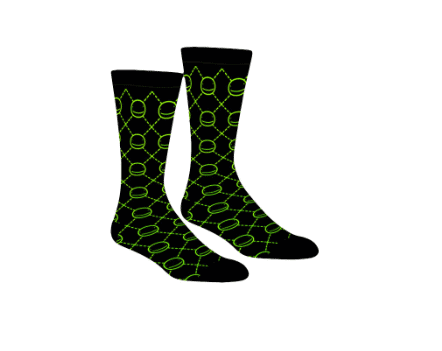 Comfort, style, and durability are some of the aspects that make this pair of socks a top pick for me or anyone who fancies Dream. In addition, you can order yours in various styles, ranging from no-show and quarter to crewneck and knee-high. Each is designed to meet your unique needs, depending on the shoes you are in and the look you crave.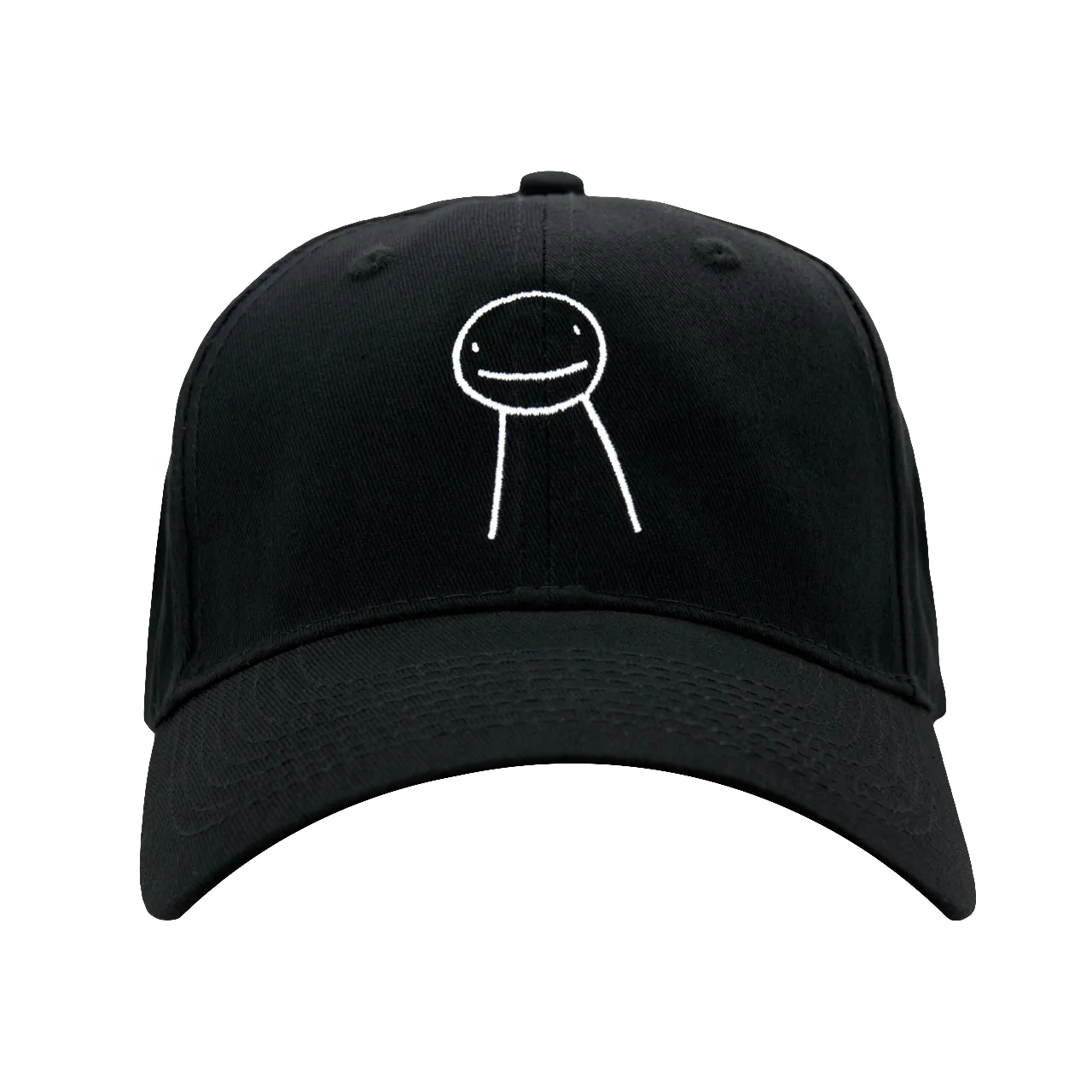 I absolutely love this low-profile cap designed to protect you from the sun's glare while also making a fashion statement. I couldn't help but notice the embroidered character on its front panel. And its other aspects also caught my eye, including the 100% cotton twill, hoop and loop closure, and availability in black and white shades.
Check out this premier round mousepad with an 8.5-inch diameter and 1/8-inch thickness. I feel that it's an excellent fit for a plethora of study tables and gaming desks. Besides, it features a soft cloth feel that holds up well even after several months of use. Another feature I liked is the Dream smile in white, which adds to its elegance.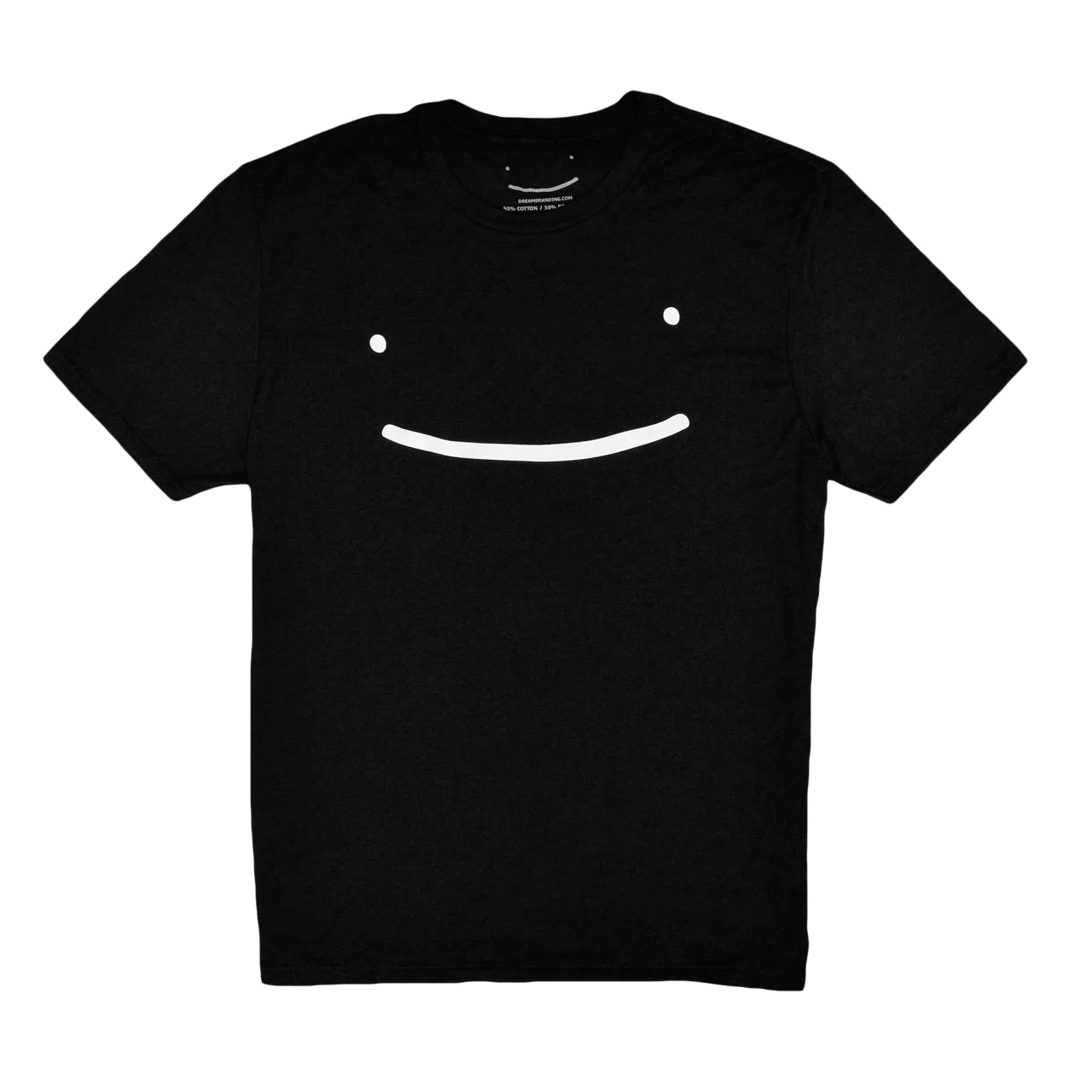 I'm a sucker for simplicity and style, which is why I recommend this high-quality crewneck tee. It leverages 100% combed ringspun cotton material, which gives it much-needed strength, softness, and comfort. This fabric also makes it ideally lightweight and breathable, making it the perfect tee to stock for hot summers.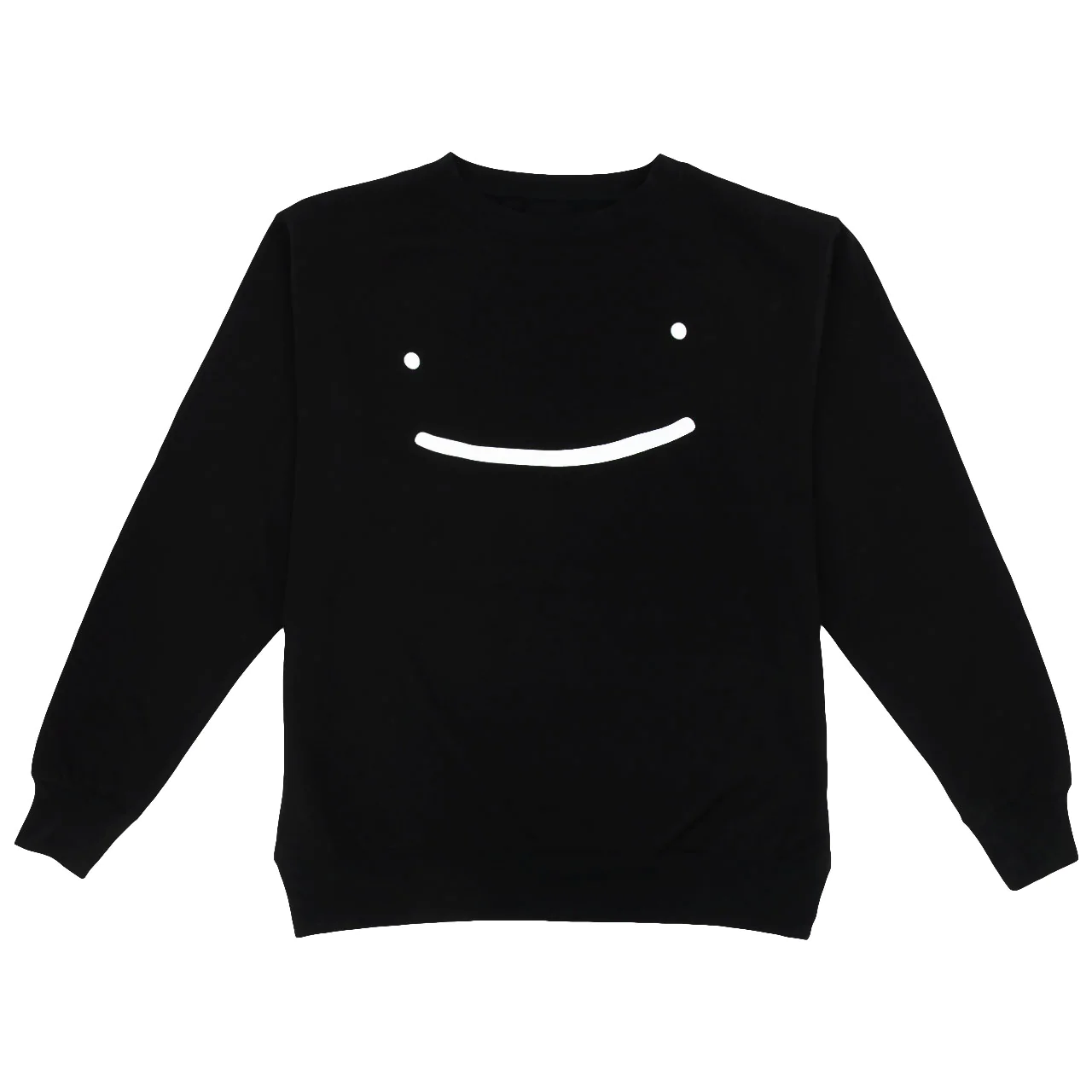 In my view, sweatshirts are always worth it – most of them deliver incredible warmth and comfort. This option is also versatile, allowing you to wear it casually while indulging in many activities, such as traveling, shopping, or work. What's even more convenient is it's pretty effortless to style with your favorite pair of pants, thanks to its availability in multiple colors, including black, white, red, and lime.
I believe this cute pet style 30″ wide x 15″ tall bandana is the perfect piece to take your furry pal's style up a notch. Its 50/50 cotton/polyester woven fabric makes it durable, breathable, and comfortable. In addition, you don't have to worry about wrinkles every time you wash or fold it. As of this writing, this pet bandana is only available in black, but you may get more color options in the future.
Frequently Asked Questions about Dreamwastaken
Question: Why did Dreamwastaken take a break from social media in 2022? 
Answer: Dreamwastaken disclosed that he was somewhat inactive online in early 2022 because he'd just moved into the Dream Team House, where he'd be living with his gamer friends Sapnap and GeorgeNotFound for about five years.
Question: Is Dreamwastaken dating GeorgeNotFound?
Answer: No. Dreamwastaken and GeorgeNotFound are not in a romantic relationship, but they're pretty close as friends. Since they got to know each other on BadBoyHalo's MunchyMC, they've been gaming together and engaging in other thrilling activities.
Question: Have people online seen Dreamwastaken? 
Answer: Dreamwastaken has hidden his face for a long time, and most of his online fans don't know what he looks like. Even so, he revealed on Twitter that he has green eyes, freckles, dirty blonde hair, and doesn't wear glasses, which I think is a fantastic way to pique his fans' interest.
Question: Does Dreamwastaken have any phobias? 
Answer: Yes. Dreamwastaken has confessed to being immensely scared of heights.
Question: Did Dreamwastaken really learn coding by himself? 
Answer: Yes. Dreamwastaken is a self-taught programmer.
Question: Why did Dreamwastaken take a break from social media in 2022? 
Answer: Dreamwastaken disclosed that he was somewhat inactive online in early 2022 because he'd just moved into the Dream Team House, where he'd be living with his gamer friends Sapnap and GeorgeNotFound for about five years.
Question: Is Dreamwastaken dating GeorgeNotFound?
Answer: No. Dreamwastaken and GeorgeNotFound are not in a romantic relationship, but they're pretty close as friends. Since they got to know each other on BadBoyHalo's MunchyMC, they've been gaming together and engaging in other thrilling activities.
Question: Have people online seen Dreamwastaken? 
Answer: Dreamwastaken has hidden his face for a long time, and most of his online fans don't know what he looks like. Even so, he revealed on Twitter that he has green eyes, freckles, dirty blonde hair, and doesn't wear glasses, which I think is a fantastic way to pique his fans' interest.
Question: Does Dreamwastaken have any phobias? 
Answer: Yes. Dreamwastaken has confessed to being immensely scared of heights.
Question: Did Dreamwastaken really learn coding by himself? 
Answer: Yes. Dreamwastaken is a self-taught programmer.
Recommended Reads:
Research Citations