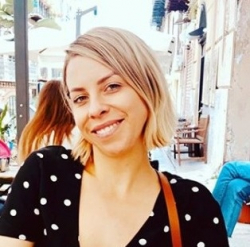 Latest posts by Jodie Chiffey
(see all)
Nikita, popularly known as "Nihachu" or "Niki" is a German Twitch streamer, YouTuber, video game player, a Dream SMP member, and internet sensation.
Nihachu is preeminently distinguished as a riveting content creator whose podcast-styled streams appeal to millions of consumers on a global scale. She has a penchant for playing thrilling games such as Minecraft, Just Chatting, Valorant, League of Legends, Elden Ring, Tom Clancy's Rainbow Six Siege, and Alien: Isolation.
It's worth mentioning that AustinShow's Love or Host thrust Nihachu into fame, making way for her to become the rising internet star she's morphed into.
But this may not solely explain her meteoric ascension, as I believe that her cheerful demeanor, consistency, and adaptability as a player have also massively contributed to her prominence.
Most of Nihachu's fans are awed by how well she juggles her studies, a streaming career, and a seemingly healthy social life. Unquestionably, based on her current success, I can affirm that the notion of "having it all" is not a mere impossibility if one puts in the work.
Nihachu's Bio Facts
| | |
| --- | --- |
| Real Name | Nikita |
| Birthdate | November 3, 2001 |
| Birthplace | Germany |
| Nickname | Nihachu |
| Height | 5 feet, 6 inches |
| Nationality | German |
| Zodiac Sign | Scorpio |
| Siblings | Nihachu has two step-brothers |
| Children | N/A |
| Boyfriend | Wilbur Soot (rumored) |
| Games Played | Just Chatting, Minecraft, Among Us, Rainbow Six Siege, League of Legends, Valorant, etc |
| Net Worth | Approximately $678,000 |
| Social Media | Twitch: Nihachu, YouTube: Niki Nihachu, Instagram: Niki |
| Awards | N/A |
| Last Updated | June 2022 |
Nihachu's Birthplace and Early Life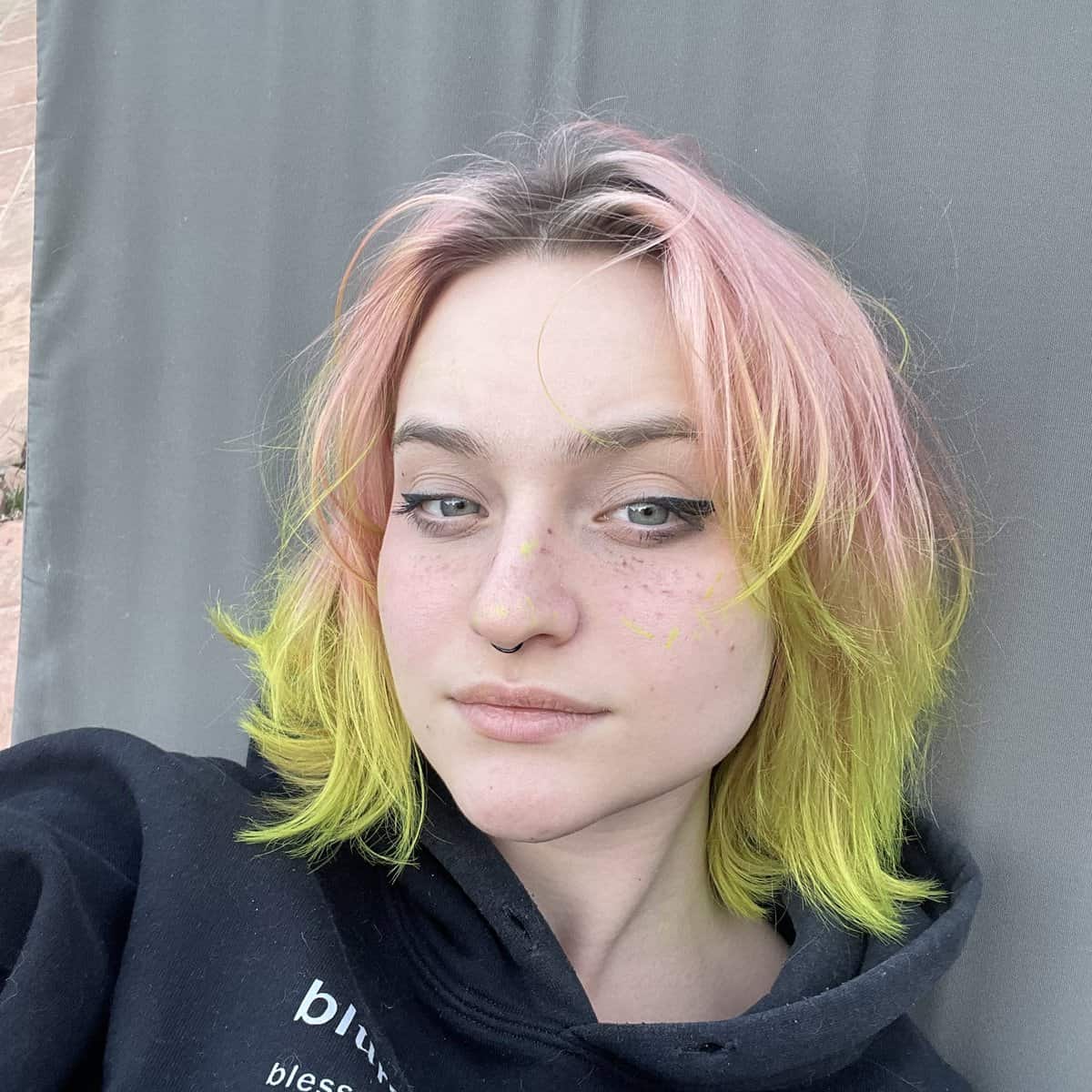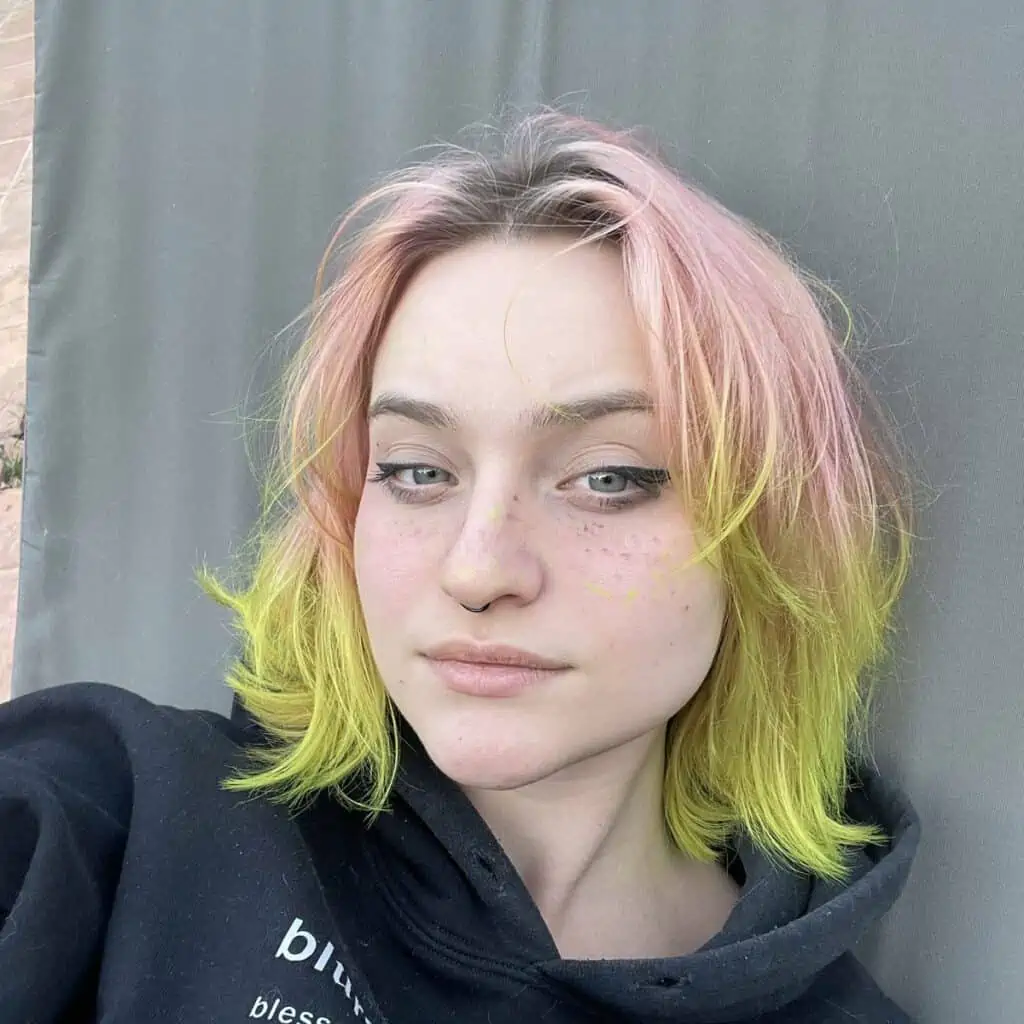 Nihachu is a German native born in Berlin on November 3, 2001.
The identities of Nihachu's parents are unknown, but she's not kept everything about her family in the dark; she has two step-brothers.
As of this writing, Nihachu is a student. Even so, details about her major or the institution she attends are scanty.
How Did Nihachu Get Started Gaming?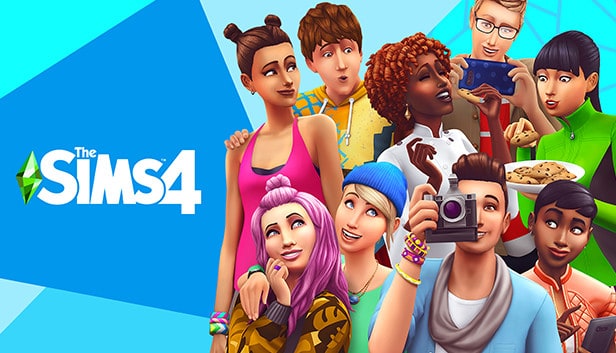 Like most thriving esport athletes today, Nihachu has always been eager to play video games. But I can tell that, based on how she started, she never imagined that she'd combine her playing skills with streaming to build a career many would covet.
At 16, Nihachu relocated to Switzerland from Germany and had to undergo an operation to correct her legs. The surgery rendered her bedbound, and she could also not go to school for a while.
In a foreign country with no friends and nothing much to do, I imagine teen Nihachu was bored out of her mind. She desperately needed something to bring back some thrill in her life, which is how she began streaming. Venturing into this activity was also fueled by her desire to make people happy or less lonely and spread positivity.
At first, Nihachu read frightening internet stories (creepypastas) in German to her small audience. She also created interesting playthroughs of The Sims.
It wasn't until she appeared on Love or Host that she reew up. As she revealed, her Twitch following grew to 15,000 from 300 overnight! I'I thinkhat this is when it dawned on her that she could prosper as a professional streamer.
The Dream SMP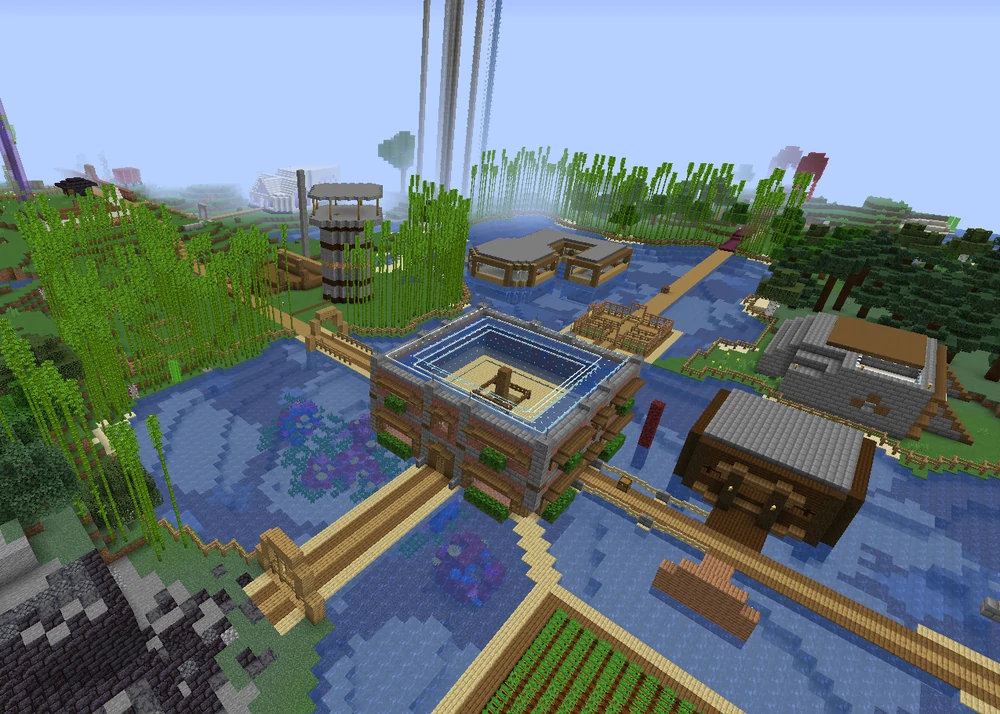 Nihachu joined the Dream SMP on August 6, 2020. Famous Twitch streamers GeorgeNotFound and Dream launched this Minecraft server. And it's also home to other content creators you may know from our Pro Gamers Age series, including Ranboo and BadBoyHalo.
The Dream SMP boasts an improvisational plot with a comprehensive history of wars, eras, factions, and characters. While some members play one role, others have two, such as Jschlatt and Wilbur Soot.
Additionally, several players of this server have been banned and unbanned since its creation in 2020. Others have been denied access permanently – a great example is Demetrius "Jikishi," who was banned after multiple grooming accusations.
Guild Esports
In April 2021, London-based eSport company Guild Esports opened its doors to 19-year-old Nihachu, welcoming her to its content creators' team. From where I'm standing, this was a major feat, especially since she was only a teen.
Her job description includes producing authentic content for this organization, attending live events, and collaborating with its esport athletes and other creators. Some of the latter include Stevie White, Thomas "TN25", Marcus "SoMarcus" Black, and Gee Nelly.
After her signing, I'm sure Nihachu was elated, explaining why she announced her new home on her socials. Guild Esports has gained fame for its great teams across many titles, including Valorant, Rocket League, Fortnite, Apex Legends, and FIFA.
MC Championships
Based on my experience in reviewing gamers, I tell you for certain that Nihachu's ambition is limitless, and she has proved that she'll do whatever it takes to grow her brand. One of the steps she's taken is participating in various MC Championships. These free-to-enter Minecraft tournaments are mainly for streamers and YouTubers who relish this game.
Typically, MC Championships have ten teams of four gamers hell-bent on one goal; winning! They test critical Minecraft skills such as teamwork, survival, combat, and parkour. Though they don't come with any prize money, I have seen them provide an excellent environment for players to hone their skills and network.
As of this writing, Nihachu has played at 10 MC Championships. And I feel that this has been one of the key drivers of her soaring career.
More Collaborations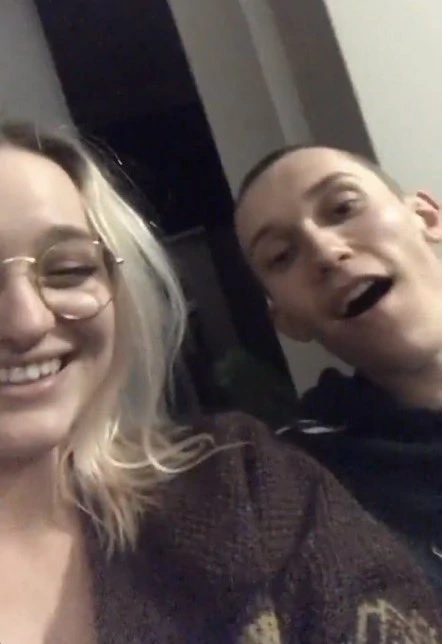 Nihachu has teamed up with plenty of streamers to create content for her vast pool of enthusiasts.
For instance, she flew to Texas with Jack Manifold to indulge in various fun endeavors and record their experiences. Some of these were trying out American cuisine and interacting with animals. This duo also went on a shooting range with several other YouTubers, including Schlatt and Ludwig.
Nihachu has also collaborated with Ludwig's girl, QTCinderella; they even explored Disney World together.
Nihachu on Twitter
"Is Nihachu on Twitter?" is a question many of us, myself included, have tinkered with. And unfortunately, the answer is "no." She deleted her account a while back after being bullied and abused by her online haters.
Nihachu disclosed that she wasn't fully prepared for stardom, and given her young age and how abrupt it happened, I tot it. So, as her fame increased, people started looking into her life, curious to know her personal information and who she was dating.
But many, like myself, came up empty.
While some were content with that, others started harassing her, amplifying her insecurities and breeding self-doubt. To curb this issue, she decided to leave the platform, which I feel was a smart move.
Nihachu's Videos
I have always felt that Nihachu is an exceptional video gamer, as talented as the likes of Kyedae. And did you know that she's also an ace vlogger? This lifestyle video documenting her trip to LA is all the evidence you need to confirm this. She takes us through her experiences in different fun locations, including at a park, city alleys, a tattoo parlor, and the kitchen, where she bakes Minecraft cakes with her pals.
This video also lets us in on various facts about Nihachu, some of which you might be unaware of. For instance, though she enjoys playing Minecraft, it's not her favorite game. Be sure to watch it to the end to find out more intriguing things about her!
Many people presume that Nihachu is romantically involved with Wilbur Soot. After watching this video of these streamers in Brighton, I was tempted to hop on that train as well.
This 2-hour clip begins with Nihachu chatting with her fans. She sings and plays the guitar with impeccable talent (most of us didn't even know she could do this). Then, things get even more interesting when Soot bursts into the room. And what follows are some of their cutest moments, which led the world to think they're in a relationship.
Nihachu's Gaming Setup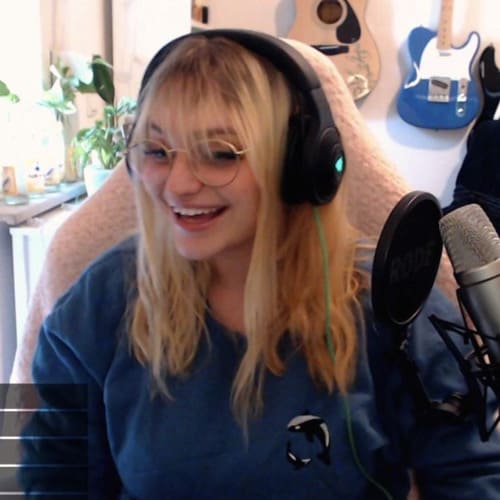 I looked through Nihachu's social media profiles and multiple websites. But I didn't find much about her gaming setup, apart from that she uses a Secretlab gaming chair, which delivers the comfort and stability she requires to play her favorite video games. If more info about her streaming gear surfaces, I'll keep you in the know!
Nihachu's Family
Word on the street is that Nithat hachu's boyfriend is fellow Twitch streamer Wilbur Soot.
However, these two have continually refuted claims that they're in a romantic relationship.
Nihachu and Wilbur Soot first met on Love or Host, previously known as "Rajjchelor." After being matched, they became close friends, spending a lot of time together traveling, creating content, and engaging in entertaining activities.
Being celebrities, their fans noticed and started speculating they were dating. Their shippers still allege this is true, though the nature of their relationship remains a mystery. But I'm sure with time, the world will know the truth.
Nihachu's Net Worth and Career Earnings
Presently, Nihachu's net worth is approximately $678,000, earned through these channels:
Twitch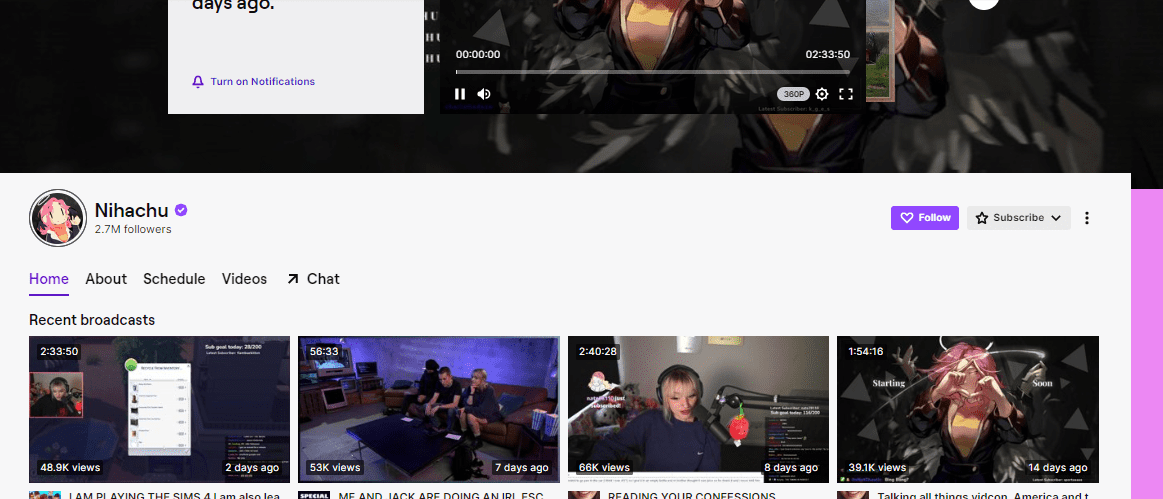 My sources showed that Nihachu earns between $40K and 90K yearly on Twitch. But her erratic streaming schedule makes it tricky to state an exact figure.
All the same, there's no doubt that Nihachu is doing a lot of things right as a streamer. Her channel currently has 2.7M followers, 17,149,934 views, and 1,166 subs (750 paid). The latter alone could be bringing in $1,875 or more monthly.
YouTube
As per my research, Nihachu hasn't uploaded any videos on her primary YouTube channel for the past seven months. Nevertheless, it has accumulated 1.4M subscribers and 29,905,177 views, and I presume she's monetized at least 80% of the latter, allowing her to pocket over $30K annually.
Nihachu also has a second YouTube channel, Neimki, where she shares her vlogs. So far, it has 256K subscribers and 1,041,949 views. Additionally, she runs two more channels, Nihachu Vods and Nihachu Highlights, with 132K subs (5,714,399 views) and 3.05K suSubs18,024 views), respectively. Since they're monetizable, I believe she's earning from them as well.
Sponsors
Nihachu has derned a decent amount from working with her sponsors, such as Gamer Supps, Amazon Prime Video, Samsung UK, and Pie Packer.
Guild Esports
I'm sure Nihachu is on Guild Esports' payroll since she's one of this company's content creators. The details of her monthly salary are unavailable, but the sum she receives increases her monthly income.
Merch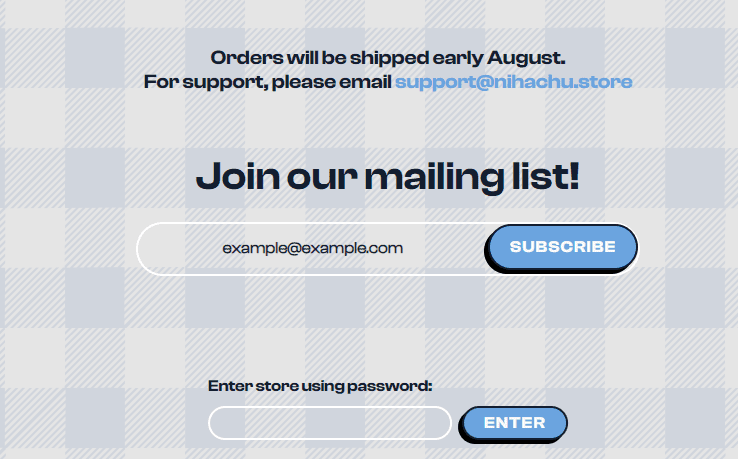 Merchandise sales have also contributed to Nihachu's overall net worth. I scoured through her old online store to discover every single item is out of stock; its stats show that she's sold thousands of pieces. And her current one has more products.
I believe her proceeds from this business venture are high, though she's never specified the amount she's raked in.
Nihachu's Retirement and Post Professional
Nihachu's streaming career is still in its infancy, and I presume she'll accord it all her attention after completing her studies. Based on her recent achievements, I gather that she's reaching for the stars to join the ranks of highest-earning Twitch players such as xQcOW, Pokimane, CriticalRole, Shroud, Gaules, and Asmongold. So, retirement is yet to be on her bucket list.
Nihachu's Merch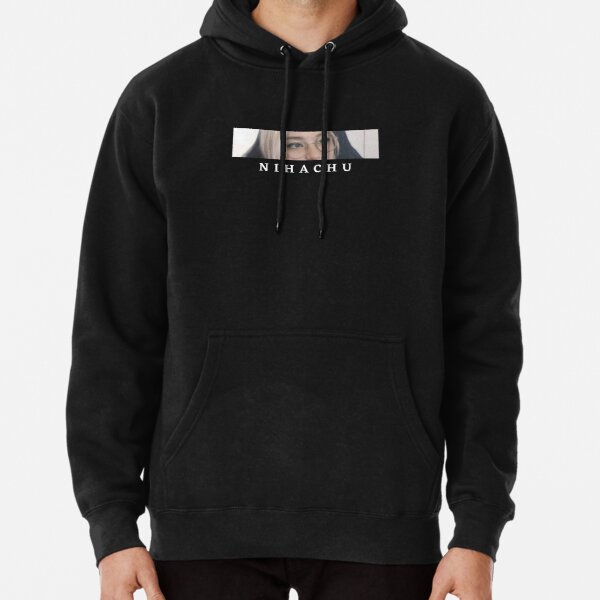 Are you, just like me, super enthusiastic about Nihachu and would love to show your approval? Don't hesitate to purchase this cozy hoodie, whose outstanding features include strong cotton-rich fleece fabric, a kangaroo pocket, rib cuffs, and a matching drawstring. The range of available sizes is pretty broad, so finding your fit will be easy.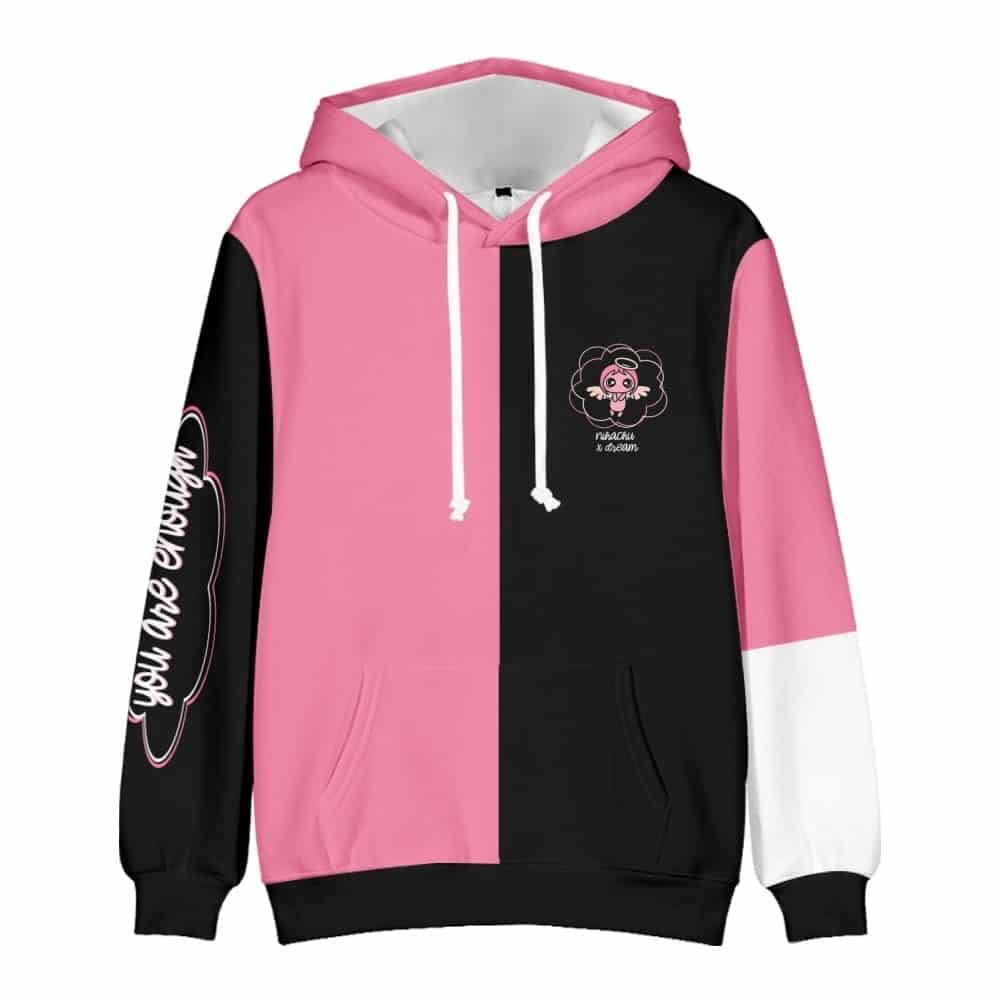 Based on what I have gathered, I can tell that Nihachu and Dream are pretty close. Supposing you like this dynamic duo, consider getting this stylish hoodie that you can wear all year round. It comes in many colors, including heather and solid options. In addition, these sweatshirts are made from cotton/poly blends, allowing you to enjoy maximum comfort and durability.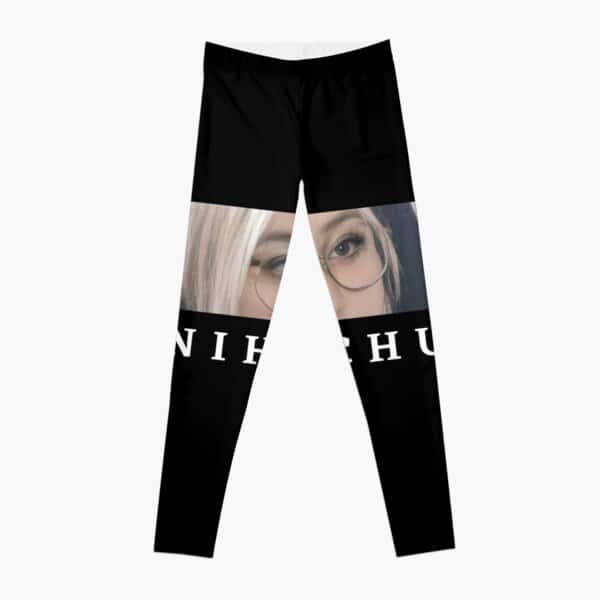 Check out this fashionable pair of leggings –believe you me, it's worth owning, thanks to the advantages it brings to the table. For starters, it's incredibly comfortable, and you can wear it indoors and outdoors. Its 12%elastane/88% polyester material makes it abrasion and wrinkle-resistant and allows it to compliment your body figure. More features I value are the elastic waistband, attractive artwork, and availability in multiple sizes.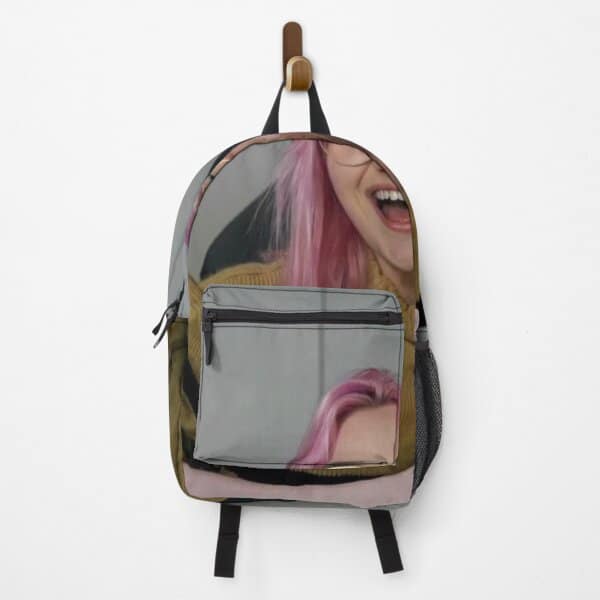 Here's the perfect backpack for school, work, and other typical outdoor adventures. I was blown away by its appealing design that'll set you apart from the crowd. Furthermore, it comes with a lasting polyester shell, which is also pretty effortless to clean. Feel free to store your laptop in the internal pocket and any small items in the small external pouch.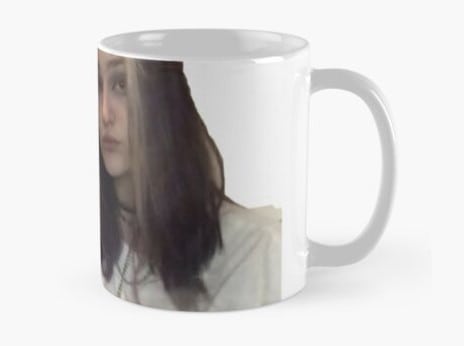 Enjoy your hot or cold cup of tea or coffee in this ceramic mug constructed to last. You'll dike that it won't hold on to flavors from the last beverage you drank. In addition, it's dishwasher and microwave-safe, so I bet it checks the usability box.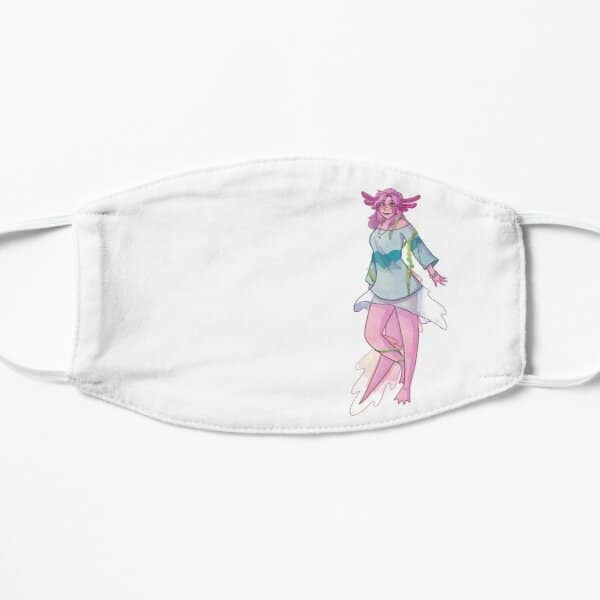 This was one of the best non-medical face masks I found on the market. Its 5% spandex/95% polyester fabric lured me in, especially because it avails just the right amount of stretch to keep you comfortable. Also, this material makes it ideally soft and easy to wear.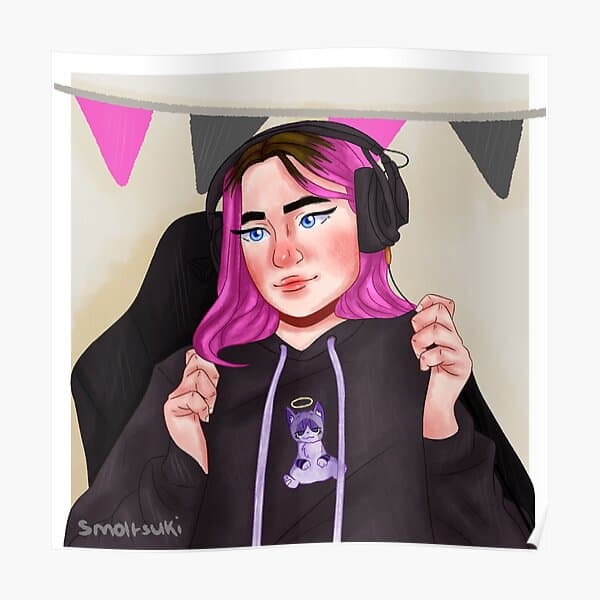 I'm fascinated by quality art, and if you're on my team, you should check out this striking poster printed on semi-gloss paper. Its 5mm border comes in handy during framing, enabling it to meet your décor requirements perfectly, whether you're transforming your living room, bedroom, gaming room, studio, or office.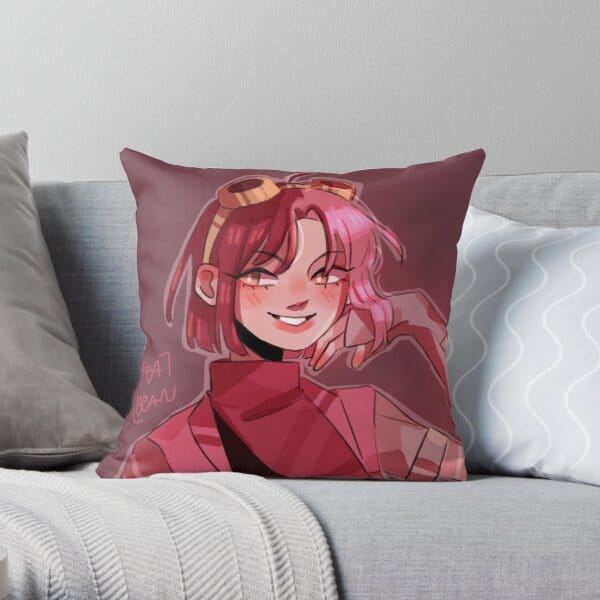 If I wanted to brighten up my office chairs, couches, or bed, this stunning pillow with a conveniently concealed zip opening would be among my top picks. Its cover is constructed with soft polyester fabric, and so is the optional insert it comes with. Getting a well-rounded finish is effortless as long as you ensure the fill is bigger than its cover.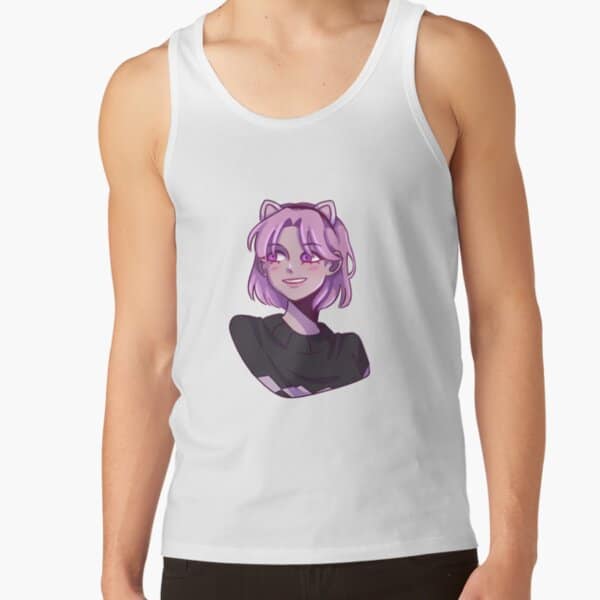 Based on its handy features, I feel that this tank top is all you need to stay cool, especially in the summer. It's a slim fit, so if you prefer your clothing a bit loose, choose a size up. Tank tops in solid colors leverage 100% cotton, while those with marled and heathered fabrics come with 10% polyester/90% cotton.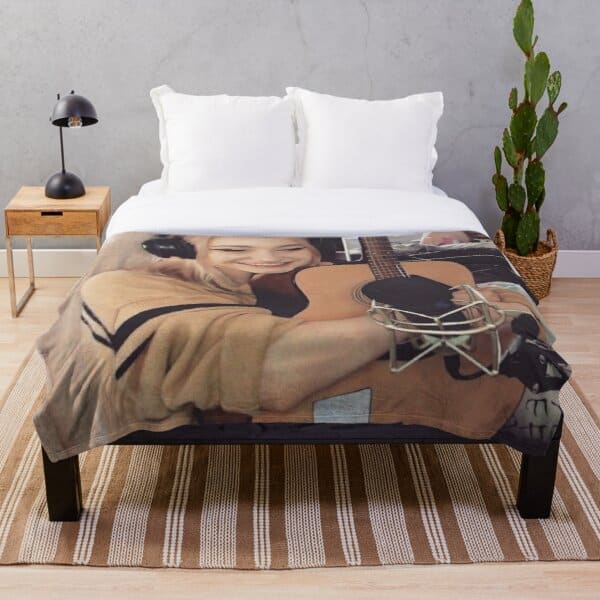 Get this gorgeous throw blanket to drape yourself, your couch, or your bed. I like its 100% polyester fleece fabric, which gives you benefits such as durability, excellent moisture-wicking capabilities, and ultimate warmth. Besides, this blanket is resistant to wrinkles and shrinking, not to mention stretchable. For cleaning, throw it into your washing machine as it's safe.
Frequently Asked Questions about Nihachu
Question: Where is Nihachu's current residence? 
Answer: As of this writing, Nihachu lives in Brighton, England, with her roommate Rhianna.
Question: Does Nihachu like traveling? 
Answer: Yes. Nihachu is an avid traveler – she's visited many exciting destinations, including Mansfield, Texas, Los Angeles, Spain, Sweden, Austria, and Switzerland.
Question: Did Nihachu participate in the first two MC Championships? 
Answer: No. Nihachu missed the first 9 MC Championships.
Question: Is Nihachu of mixed ethnicity? 
Answer: Yes, Nihachu's ethnicity is mixed, even though she hasn't shared any more details regarding her parents.
Question: Is Nihachu bilingual? 
Answer: No. Factually, Nihachu is trilingual as she's conversant in three languages – English, Spanish, and German.
Recommended Reads:
Research Citations