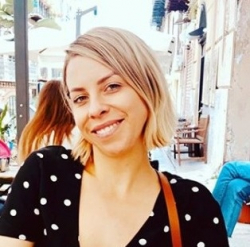 Latest posts by Jodie Chiffey
(see all)
Tyson Ngo, better known by his alias "TenZ", is a Vietnamese-Canadian video game player, Twitch streamer, YouTuber, and eSport athlete for Sentinels.
As I expected, TenZ comes with one of the heftiest price tags, owing to that he's an epic Valorant star. Additionally, he has thousands of proteges online, most of whom are upcoming gamers utilizing his comprehensive guides to hone their playing skills, hoping to become even half as great as he is today.
TenZ's monumental online fan base affirms his growing influence in the gaming society. For example, his Twitch account has 2.8M followers, while his YouTube channel has 1.46M subs. Moreover, he has over 3M devotees on Twitter, TikTok, and Instagram, whom he often updates on his gaming career to strengthen their connection.
In this TenZ bio, I cover everything you need to know about this diabolically talented player, ranging from his early life and educational background to his pro gaming career and a love life I consider enviable with another popular streamer you might already know.
TenZ's Bio Facts
| | |
| --- | --- |
| Real Name | Tyson Ngo |
| Birthdate | May 5, 2001 |
| Birthplace | Canada |
| Nickname | TenZ |
| Height | 5 feet 11 inches |
| Nationality | Canadian |
| Zodiac Sign | Taurus |
| Siblings | N/A |
| Children | N/A |
| Girlfriend | Kyedae Shymko |
| Games Played | Valorant, Counter-Strike: Global Offensive, Just Chatting, Apex Legends, Overwatch, Genshin Impact, League of Legends, etc. |
| Net Worth | $1.76M |
| Social Media | Twitch: TenZ, YouTube: TenZ, Twitter: @TenZOfficial, Instagram: TenZ, TikTok: TenZ |
| Awards | N/A |
| Last Updated | June 2022 |
TenZ's Birthplace and Early Life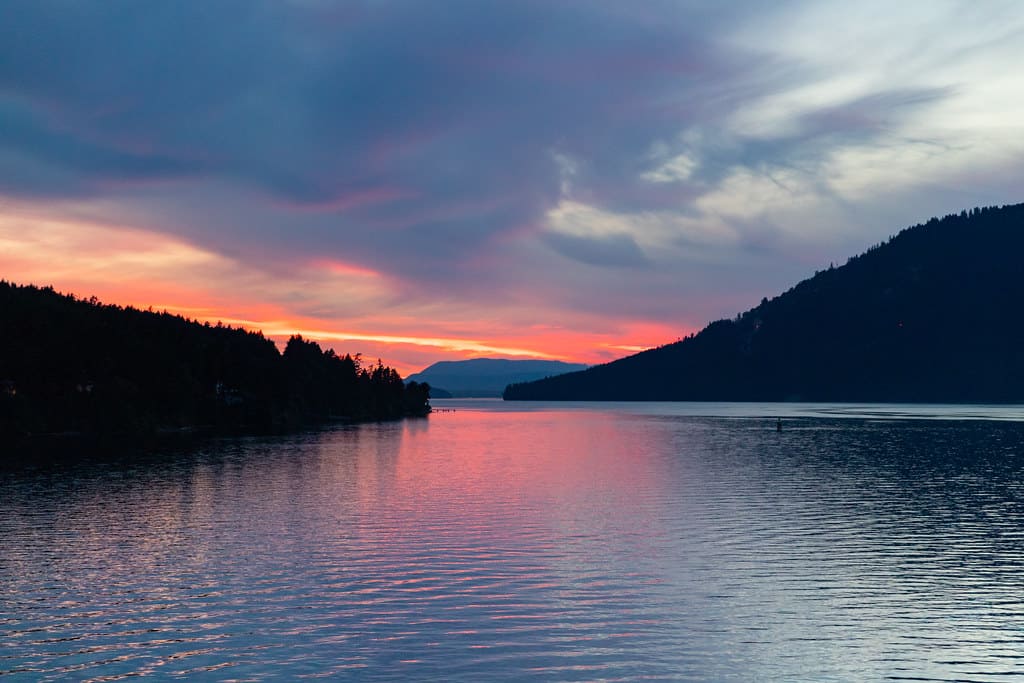 TenZ was born in Vancouver Island, Canada, on May 5, 2001. He identifies as a French-Vietnamese.
I speculate that TenZ highly values his privacy, explaining why he doesn't talk much about his relatives. Their identities remain in the dark.
Besides, he's also been incommunicative about his educational history. So, I came up empty when trying to find out the schools he attended or if he wanted to become anything else apart from a professional video streamer and video gamer.
How Did TenZ Get Started Gaming?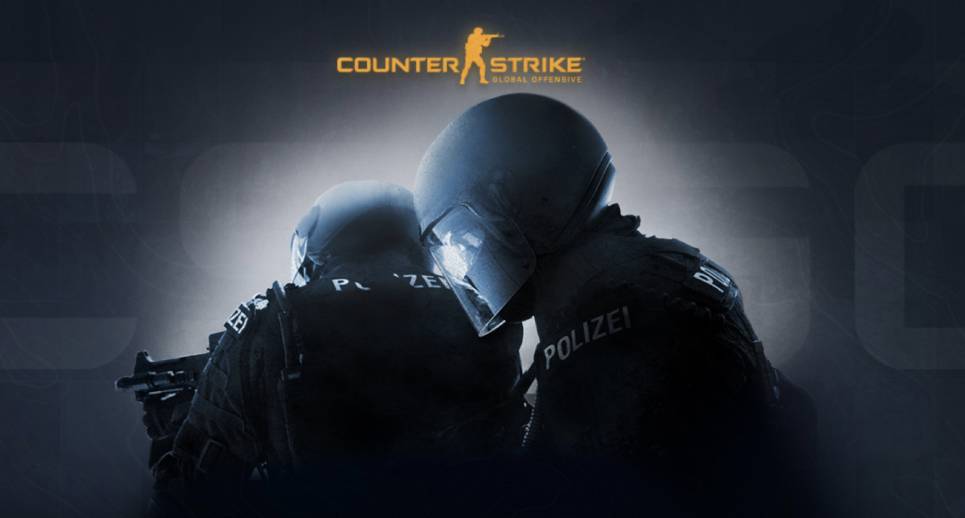 TenZ has often shared that playing video games was among his top leisure pursuits as a child. Factually, he played his first Counter-Strike: Global Offensive when he was only 12. An exposure I believe built a firm foundation for his now stellar career.
When he was 15, he traveled to Philadelphia for the Fragadelphia, his first LAN event. This, in my opinion, was a clear indication of how badly he wanted to break into the professional gaming scene.
One of his teammates at the time told his mom that he had the potential to become an exceptional video gamer, which encouraged his parents to become more supportive.
Professional Gaming Career
TenZ joined YouTube in 2014 and started sharing CS: GO gameplay with his small audience at the time. The following year, he gave Twitch streaming a shot for the first time. But he didn't take much pleasure in it, so he abandoned the venture until 2017.
Thanks to his soaring fame and increased activity, he became a Twitch partner in 2018.
Apart from streaming on Twitch, TenZ's pro gaming career has seen him join two eSport organizations: Cloud9 and Sentinels. He left the former for the latter in 2021, a move I consider set him on a trajectory to even greater success.
Achievements
TenZ has a place in the annals of history for winning the first-ever international Valorant championship, the VCT Masters 2 Reykjavík, in 2021.
His Twitch channel is the 83rd most-followed one as of this writing. And he's among the top 10 most popular Valorant streamers, putting him on the same list as S1mple, Kyedae, iiTzTimmy, and LilyPichu.
Competitive Valorant Course

Looking to follow in TenZ's footsteps? I believe checking out his competitive Valorant guides on proguides.com is a fantastic place to start.
His course, ideal for beginners and medium-level players, comes with ten video lessons covering essential topics such as peripherals & settings, "The Disruptor," aim, decision making, positioning, teamwork, map control, and entry fragging.
TenZ also provides handy tips on nurturing a pro mindset and joining the league of the world's best competitive Valorant players.
If you decide to unlock TenZ's course, I'd like to remind you that going through it is not enough; hours of practice are critical. Fortunately, many people have confessed to finding it incredibly helpful, and you might also benefit from it.
TenZ's Videos
Most gamers' thrill is collecting as many treasures as possible while constantly beating their all-time high records. TenZ intrigued me because, for him, that exquisite treasure collection is in his vast and costly skin collection worth millions of game capital.
Interested in raiding his vast skin collection? Check it out here, but first, enjoy his accurate, swift, and lethal headshots that leave his opponent's blood and brain splattered on walls. Spoiler alert, all, if not most, of his skins are red.
I'm a big fan of couples that can compete without throwing their love to the wind. If you're anything like me, check this 2020 video where Kyedae faced TenZ in a grueling 1v1 match in Valorant. As one could expect, the swift, experienced, and manipulative TenZ bullied Kyedae for 8 minutes. Her efforts to save face were met with lethal and brute counters that left her wounded, frustrated, and counting losses.
Exactly a year later, 100 Thieves organized a rematch after Kyedae took time to horn her skills. What follows is the hotly contested rematch that has had millions of Valorant viewers impressed. Guess who had to topple the tables?
TenZ Gaming Setup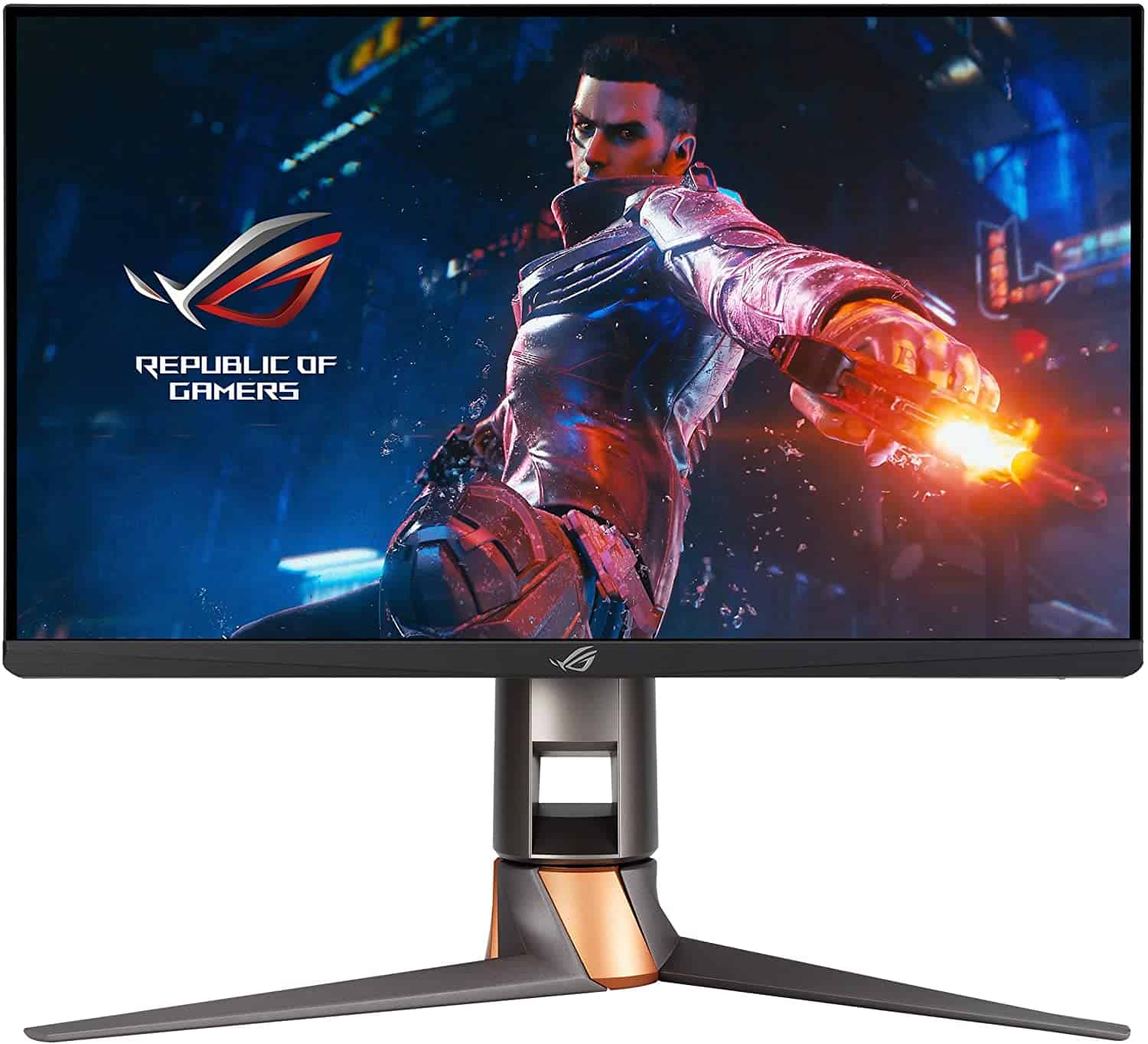 TenZ prefers the ergonomic Asus Rog Swift PG259QN. And I can tell that this versatile gaming monitor packs numerous irresistible features that make it the ideal choice for TenZ's Valorant needs. For starters, the monitor has wide viewing angles, robust connectivity options, and a satisfying 24.5-inch full HD monitor that is glare-free.
Further, the monitor features ASUS's Eye care technology to ensure he suffers from no instance of eye strain during his marathon gaming sessions. Accompanying this optimization is a 1ms response rate and a rapid 360Hz refresh rate to cut back on stuttering, blur, and tearing.
Other key features include NVIDIA G-SYNC processor to allow him to enjoy a smooth, tear-free gaming, intelligent heat coolers with generously large heat surfaces to absorb and dissipate heat, and multiple adjustments that include height, swivel, and pivot.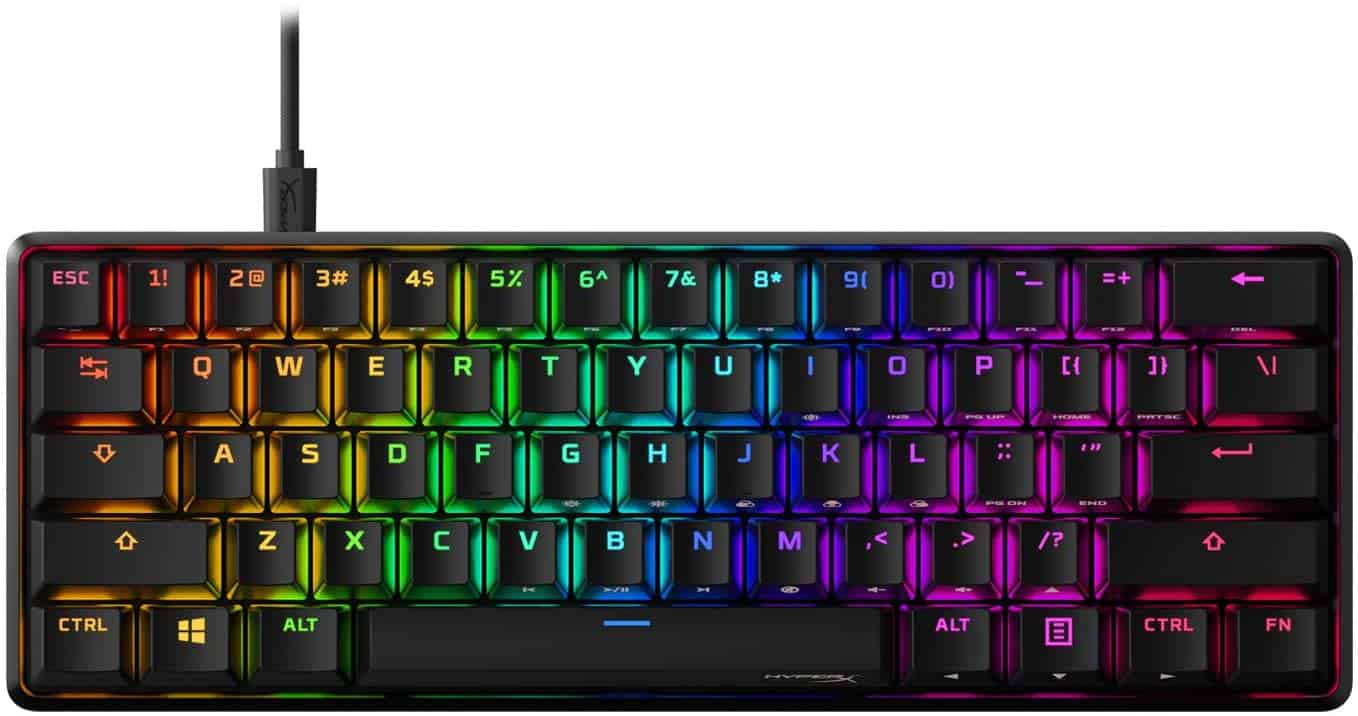 The Hyperx Alloy Origins 60 is TenZ's keyboard of choice. The mechanical keyboard relies on custom-designed HyperX key switches whose accuracy, speed, and reliability have seen him leave uncountable opponents licking their anime wounds as they count their losses.
Another impressive feature the keyboard features is a structurally sound frame. This is thanks to its aluminum frame and durable double-shot PBT keycaps. Combined, they guarantee him over-responsive 80 million keypresses whose reliability and accuracy never diminishes. Even more intriguing is that even in the face of demanding Apex Legend furious keypresses, they remain resistant to solvents and dare not show any signs of wear.
Other key features include three-adjustable angle feet, a detachable USB-C, individually backlight RGB keys, programmable macros, and an intuitive HyperX NGENUITY compatibility for advanced customization.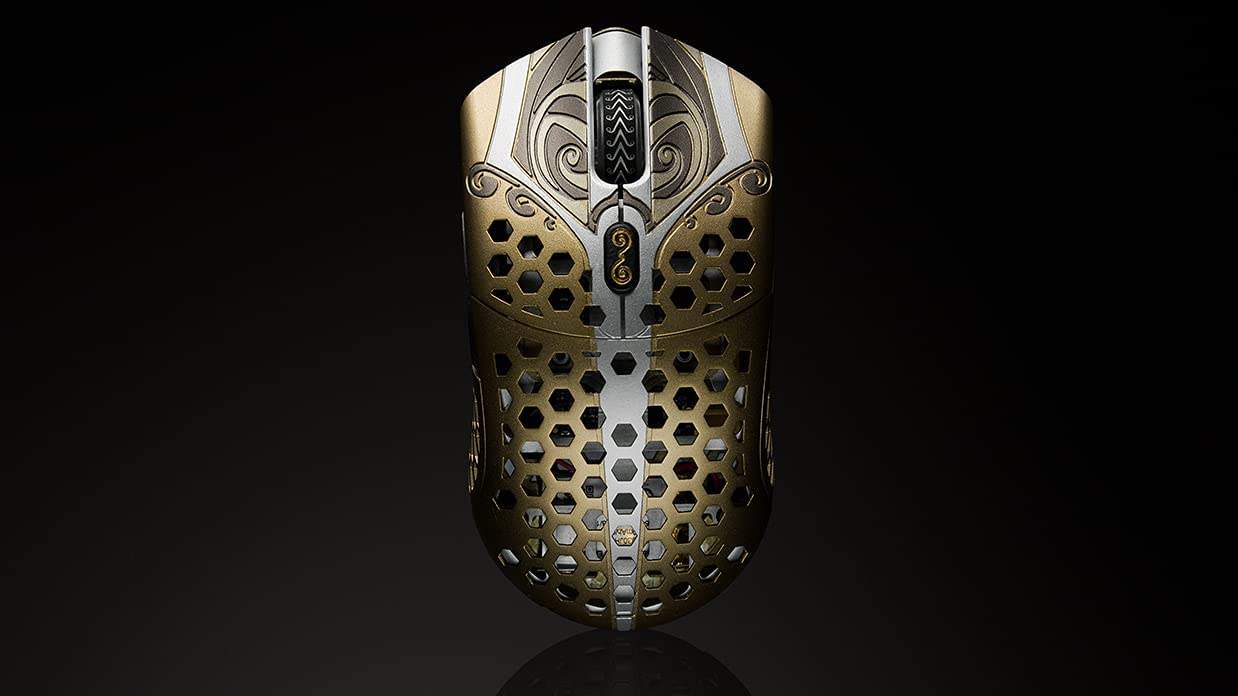 Like his girlfriend Kyedae, TenZ uses the fanciful ambidextrous Finalmouse Starlight- 12 mouse. The versatile mouse comes in two variants, both of which don a honeycomb design made of a magnesium alloy and an ultra-thin plastic base.
These ingenious combinations of material and design significantly lower the mouse's weight to make it rank as the lightest, with the heaviest of two being 47grams and the lightest being 42 grams. Driving this design is a consistent optical sensor that guarantees TenZ a low lift-off distance, a high polling rate, and razor-sharp accuracy.
Powering the mouse is a 160-hour-long battery that is beautifully regressed to allow TenZ to reach his non-programmable side buttons as the mouse smoothly glides on its rubber feet.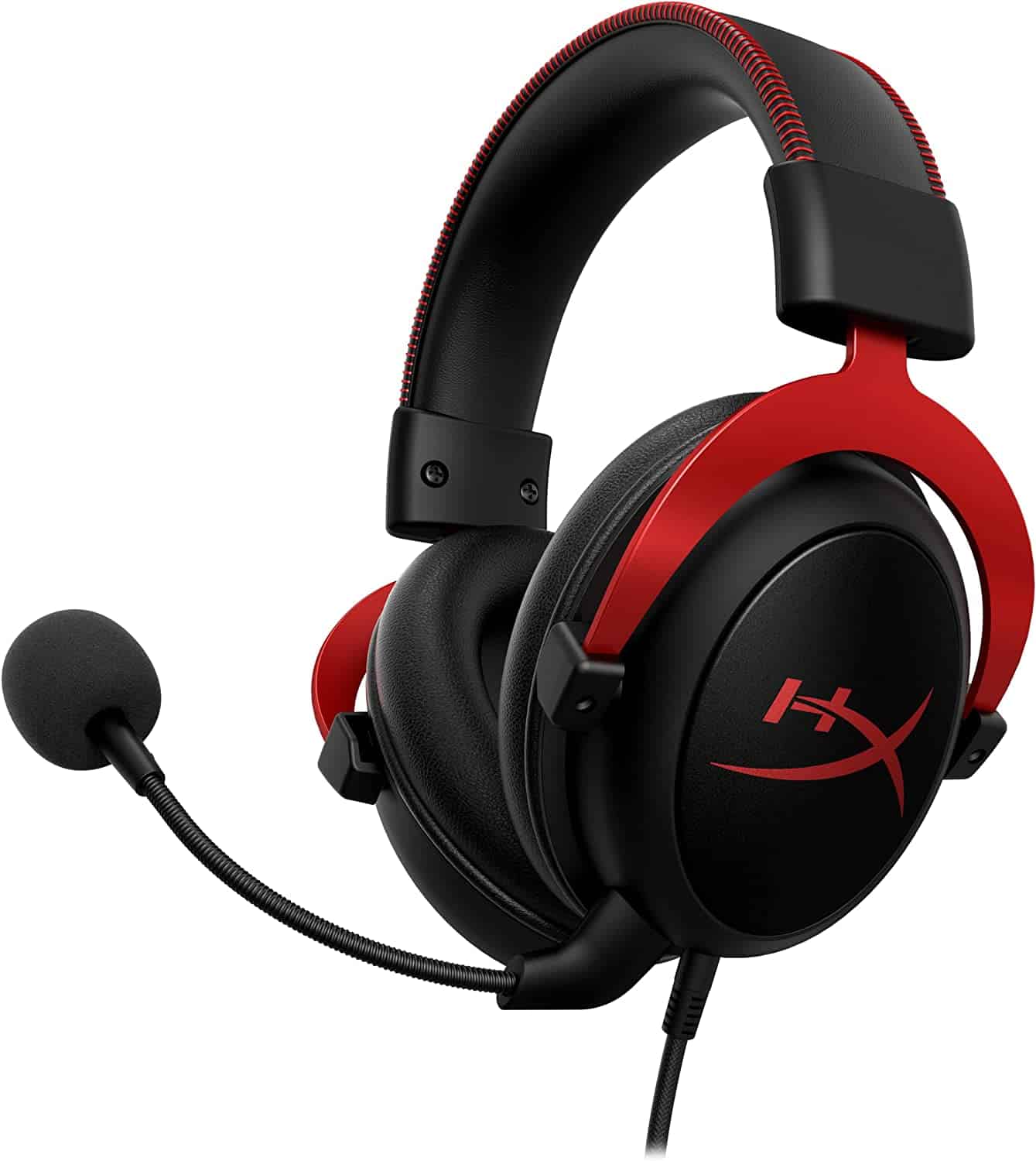 Like DisguisedToast, TenZ leverages one of HyperX Cloud's masterpieces. The high-end headset guarantees him supreme audio quality thanks to its dual significantly large 53-millimeter drivers. Pair this with a hardware-driven virtual 7.1 surround sound, and you can bet TenZ enjoys the most immersive hear in-game details.
On top of this exceptionally high-quality audio is the headset's durable and adjustable frame covered with padded leatherette. This, in turn, ends in heavily cushioned ear pads, which in my opinion ensure he enjoys ultimate comfort without compromising durability.
Other key features include a passive noise cancellation feature to block distractions, a detachable noise-canceling microphone, and vast audio device compatibility.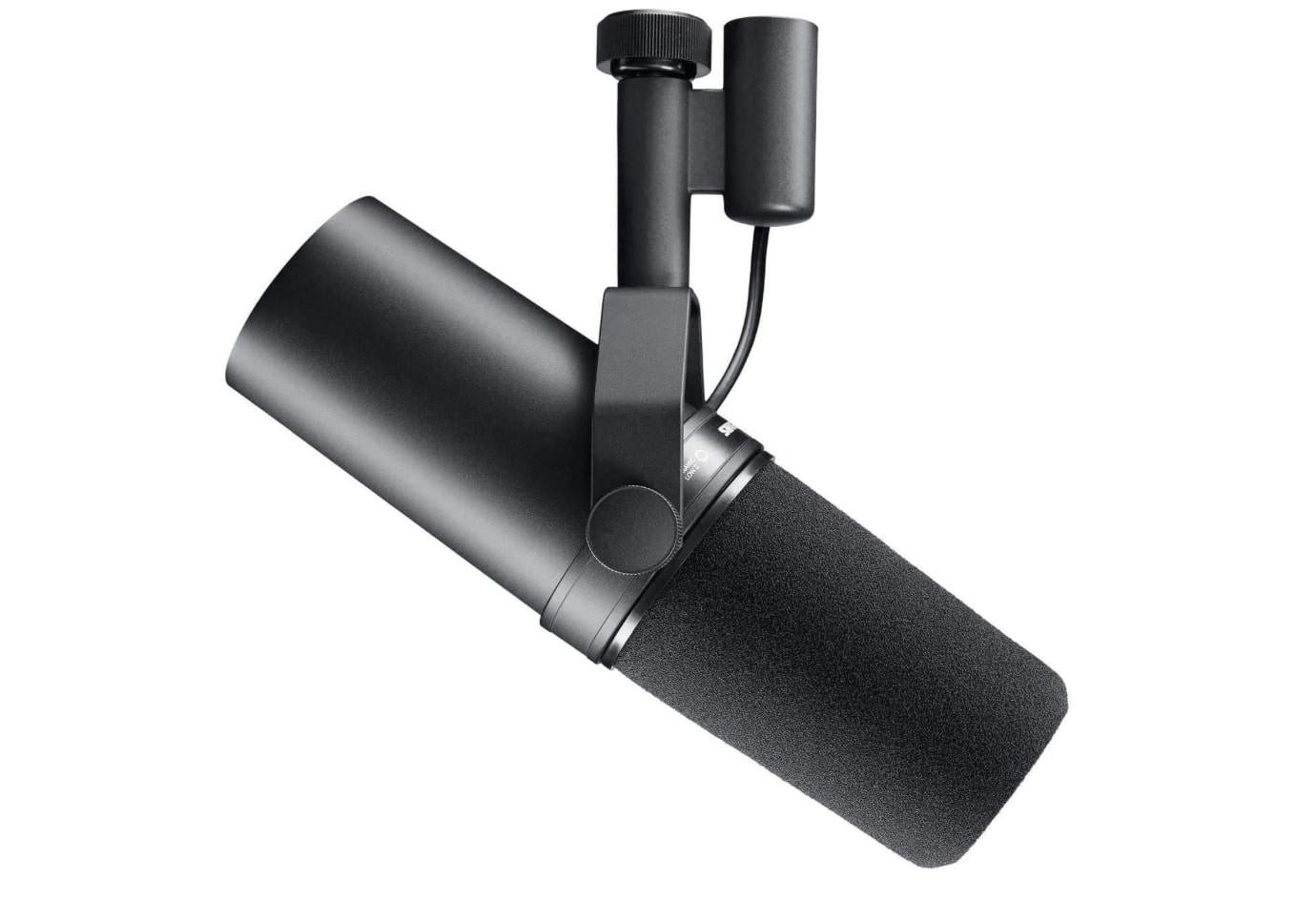 Like Fortnite legend DrDisrespect can attest, I can authoritatively confirm that nothing beats the all-in-one features that the Shure SM7B microphone packs. The microphone has an air suspension shock isolation feature that cuts on any mechanical noises that may distort TenZ's audio clarity.
Further, it has an advanced electromagnetic shield to defeat the hum from Tenz's electronic equipment to ensure that his streams are superbly clear and professionally sounding. Crowning this impressive sound quality is a pop filter that buffers against breathiness and noise to allow hi broadcast in exceptionally clean frequencies.
Last on this mic's features is a cardioid pattern that deflects off-axis sound allowing TenZ to speak from comfortable angles as he enjoys his Valorant Exploits.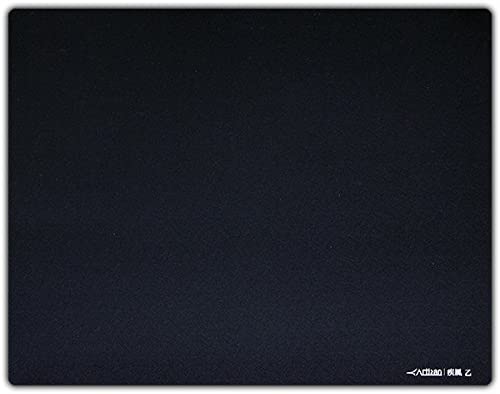 The Artisan Hayate Otsu mousepad is what TenZ fancies. The 272g mousepad has a generous and consistent surface to provide him with the gliding space his optical mouse requires.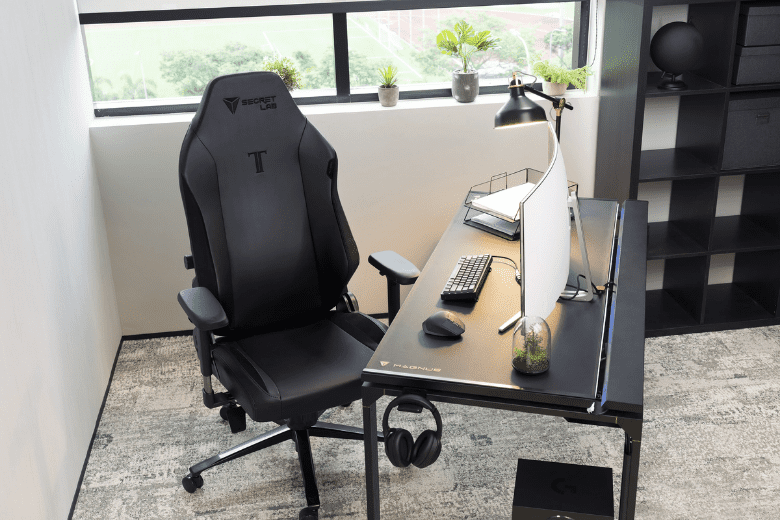 Like Juansguarnizo, TenZ leverages Secretlab's gaming chair, which I have often felt deserves to be labeled
incredibly stylish, elegant, comfortable, and versatile. For starters, the chair has a patented in-built 4-way lumbar support that constantly aligns to his lumbar for optimal comfort throughout his gaming sessions.
The armrests on the hand allow for a 4-directional tilt to allow his wrist to wiggle around, minimizing strain when gaming. They, in turn, have a soft PU coating to elevate the comfort further, making them luxuriously comfortable all day long.
Adding to this extensive versatility is the chair's tilt-lock mechanism that ensures the chair is steady when it is height adjusted. Further, the chair has a tilt-lock angle mechanism that can lock the chair in place, allowing him to take power naps before resuming his winning spree.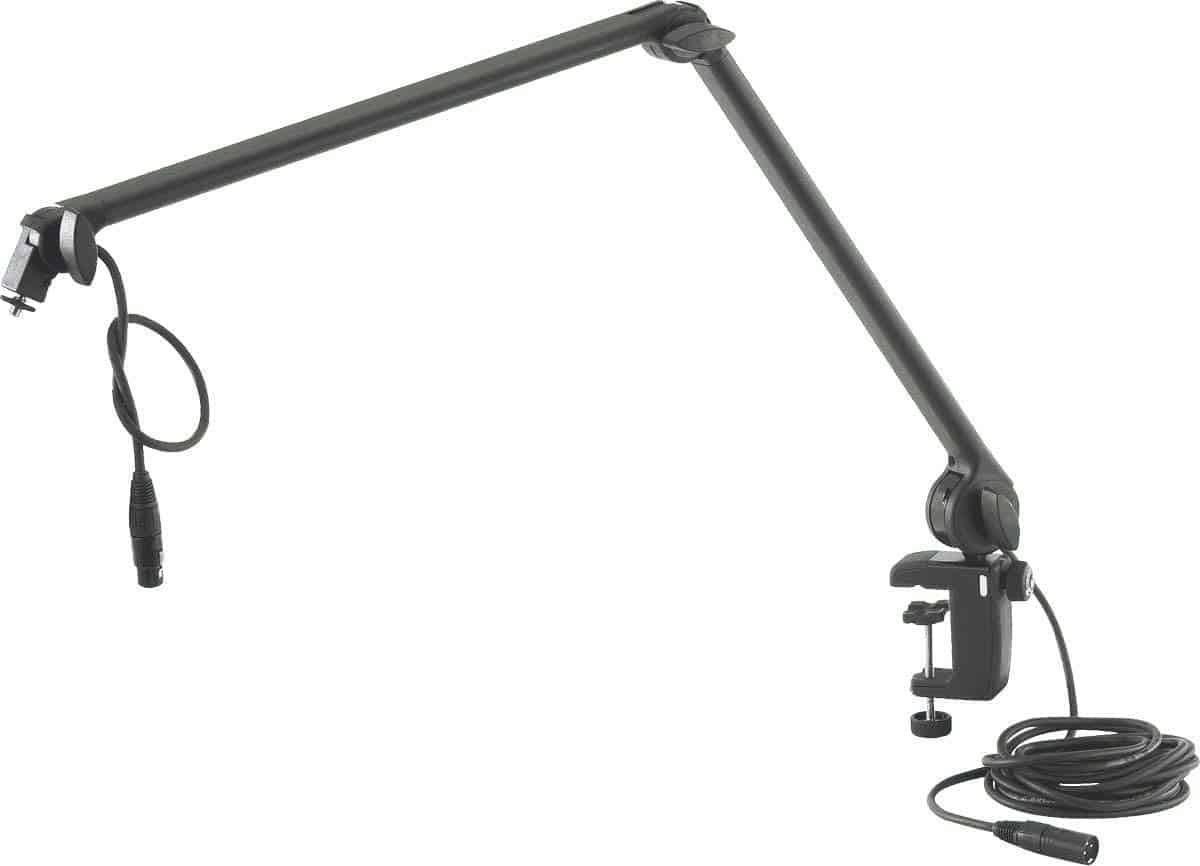 The exclusive K&M 23860 mic arm is what TenZ prefers. The arm has a clamping width of 0-2 inches, which I think makes it the most ideal for TenZ's highly mobile and diverse gaming needs. The clamp features a modern, innovative design that allows TenZ to easily and quickly clamp the mic to his gaming desk easily and quickly.
Unlike Rode PSA1's straps, it has a 6m long hollow route for TenZ's microphone cables, with the cable end
ing in a 3-pin XLR plug connector. Finishing it off is the arm's sturdy frame made of steel, with joints that can allow it to stretch to 37 inches while supporting loads of up to 3.2 pounds.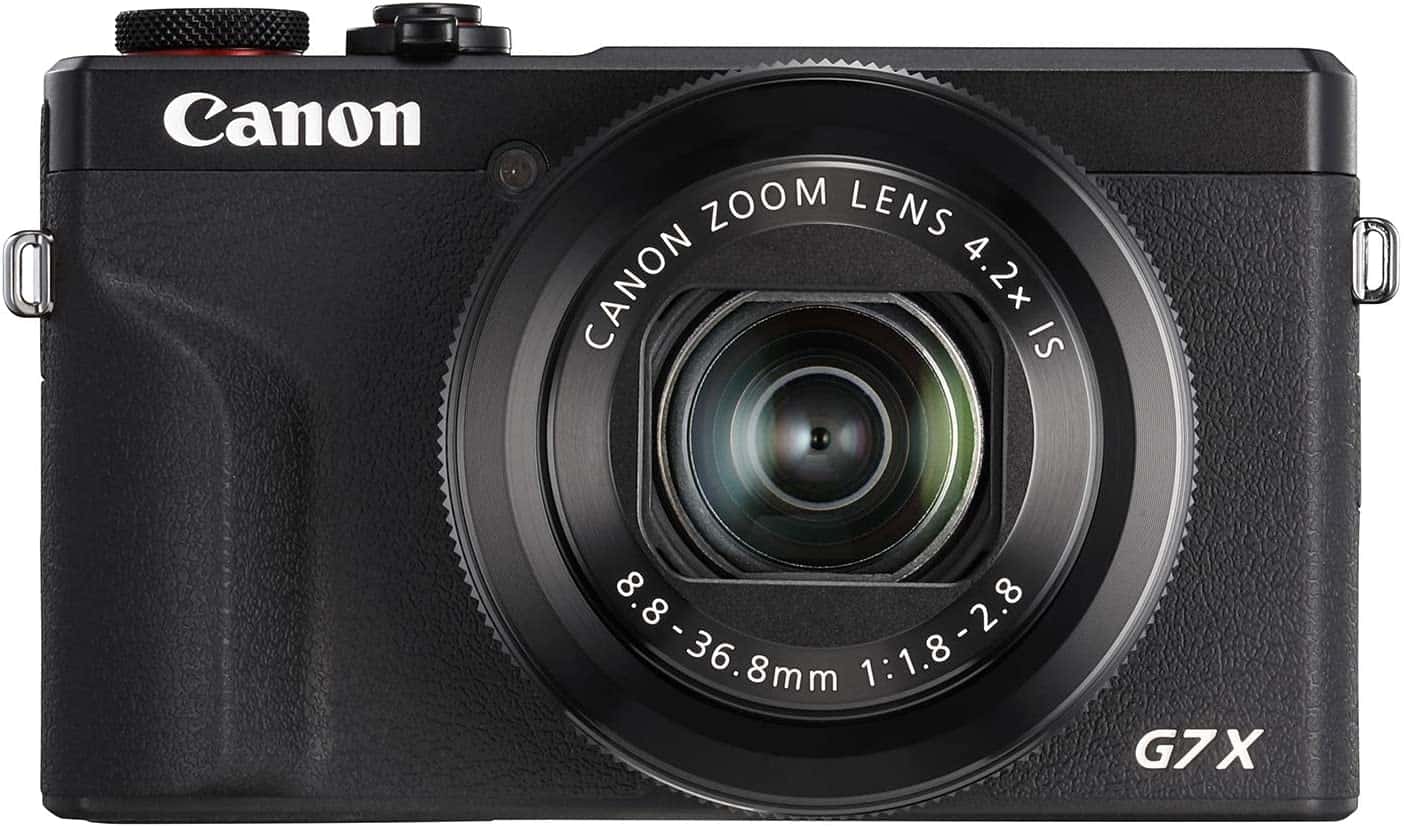 Religiously freezing TenZ's incredible skill set is the revered Canon PowerShot G7X Mark III digital camera. As is expected of a good high-end camera, his camera can switch between a compact handheld camera and a high-quality webcam in response to his needs.
It banks on its 4.2x optical zoom Lens to allow his CMOS sensor and DIGIC 8 Image processor to capture exceptionally detailed 4K videos for the thrill of his wide fanbase.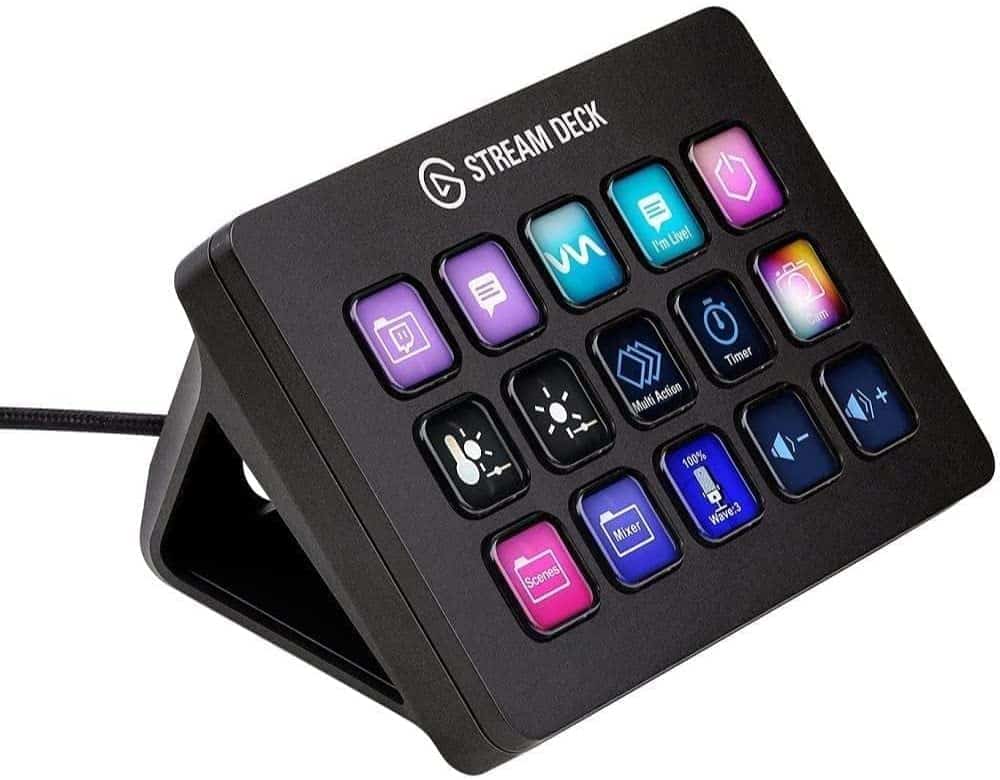 Amid the competing needs of TenZ's streaming life is the compact 15 LCD key Elgato Stream Deck. AuronPlay and Strahfe can attest that this tiny yet powerful piece of hardware puts lots of power at the touch of a button.
For instance, I know that with this gadget, Tenz can effortlessly send an emoji to his fans, acknowledge a donation, or even switch from one social media platform to another in the heat of his Apex Legend exploits. Even more impressive is that he can customize the appearance to don logos from his sponsors or even merch.
As a couple I think Kyedae and TenZ prefers to have a similar setup. This may be why he, like his girlfriend, uses AMD Ryen's 9 5900x CPU with monstrous gaming capabilities. The CPU boosts a 4.8GHz max boost allowing it to pump up to 100-plus fps across the world's most popular games. This, in turn, gets relayed through PCle 4.0 lanes once the processor is connected to any compatible motherboard via its advanced socket.
Though it doesn't come with a cooler, it can give TenZ optimal performance even in internal temperatures of 90 degrees. Pair this with 12 cores and accompanying 24 processing threads, all of which have been unlocked for overclocking, and tell us what is there not to like about this processor?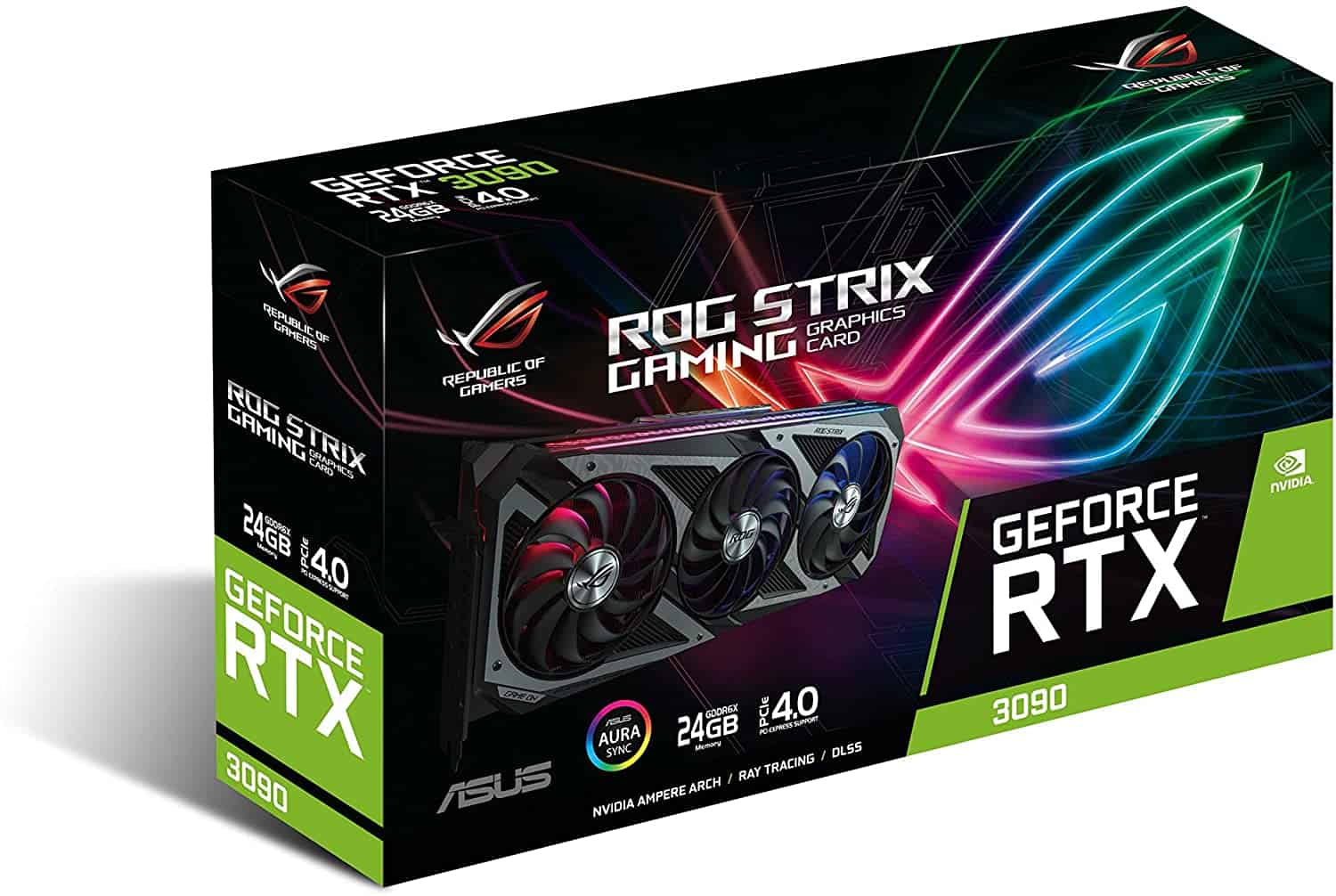 As I have repeatedly indicated when reviewing the likes of S1mple andShroud, one can never go wrong with the Asus ROG Strix RTX 3090 graphics card. For starters, the GPU is powered by 2nd Generation RT Cores and 3rd Generation Tensor Cores, which work to ensure TenZ gets the best precision, resolution, and performance.
Further, the GPU features Tweak II, which gives him a more intuitive headroom to monitor his system's performance. At the same time, the Axial-Tech Fan Design buffers against turbulence for better gaming stability.
Like I have previously opined, any gamer that has perfected their art can't afford to get their motherboard wrong. For should they, their goose is cooked, and they are a key press away from spiraling to the bottom of the food chain in competitive gaming. This is why I think Shroud and TenZ swear by the never-failing Asus ROG X570 Crosshair VIII.
For starters, the gaming motherboard has a 5-way optimization that packs irresistible gaming hacks into one. It then throws a guaranteed vast and blistering fast internet connectivity through 5G Ethernet and on-board Wi-Fi 6, among other options. The result is an unlocked potential for near-limitless possibilities.
Further, the mainboard is compatible with all leading Ryzen CPUs through a simple plug and use AM4 Socket, which then passes through these signals through PCIe 4.0. All these impressive unlocks and overclock potentials are kept working within optimal temperature ranges by a pre-mounted I/O shield and Asus safe Slot for maximum endurance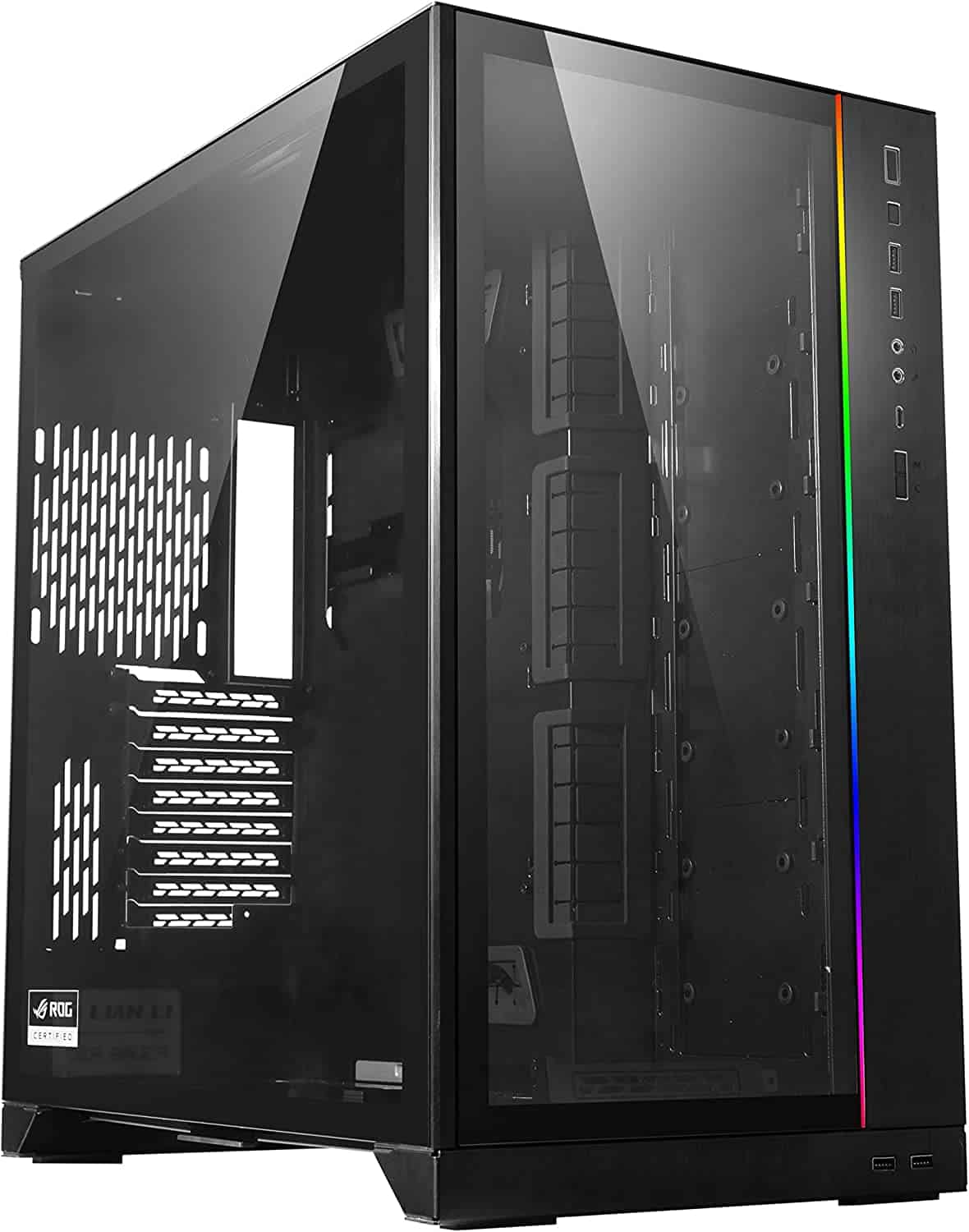 In my opinion, the Lian Li 011 Dynamic XL is the best rig TenZ could have asked for in a gaming case. The full tower case comes in a transparent side tempered glass to give viewers a panoramic view of his exquisite setup while stubbornly protecting the components from dust and weather elements.
Lastly, it gives him a generously ample storage space to carry up to 11 x 2. 5″ SSD and 4 x 3. 5″ Hdd(hot-swap).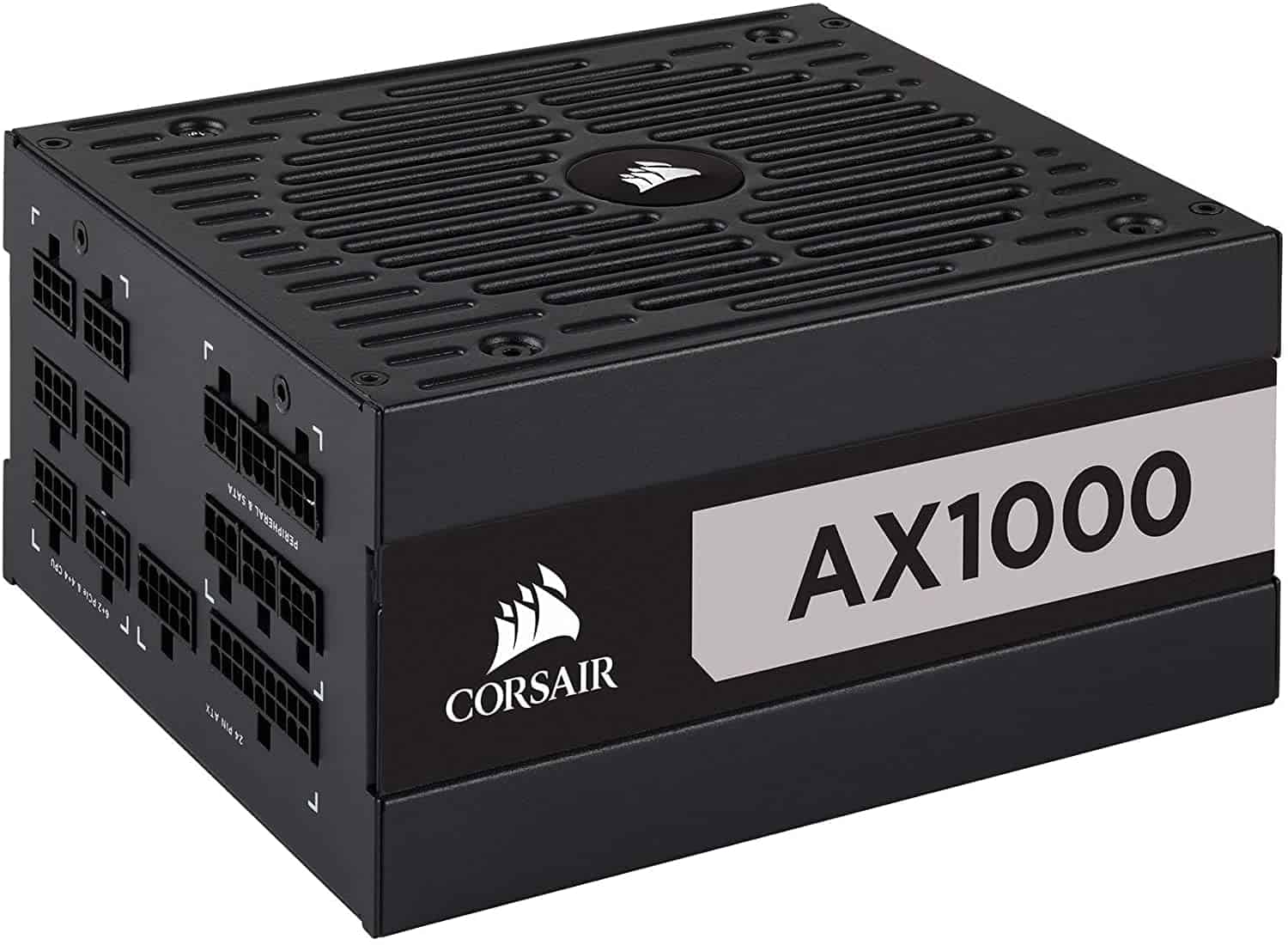 As I noted when reviewing Kyedae, such an exquisite setup can leave a substantial financial dent in one's pocket. This is why one has to leverage the protection of the best PSU. For TenZ, such extreme protection can only be guaranteed by renowned manufacturer Corsair.
The 1000W rated PSU boasts a world-class electrical performance for an incredibly stable voltage. Pair this with a low-noise operating capability even in demanding loads, a Zero RPM fan mode, and three-colour customizable magnetic side labels, and you can concur that it is the best anyone can ask for.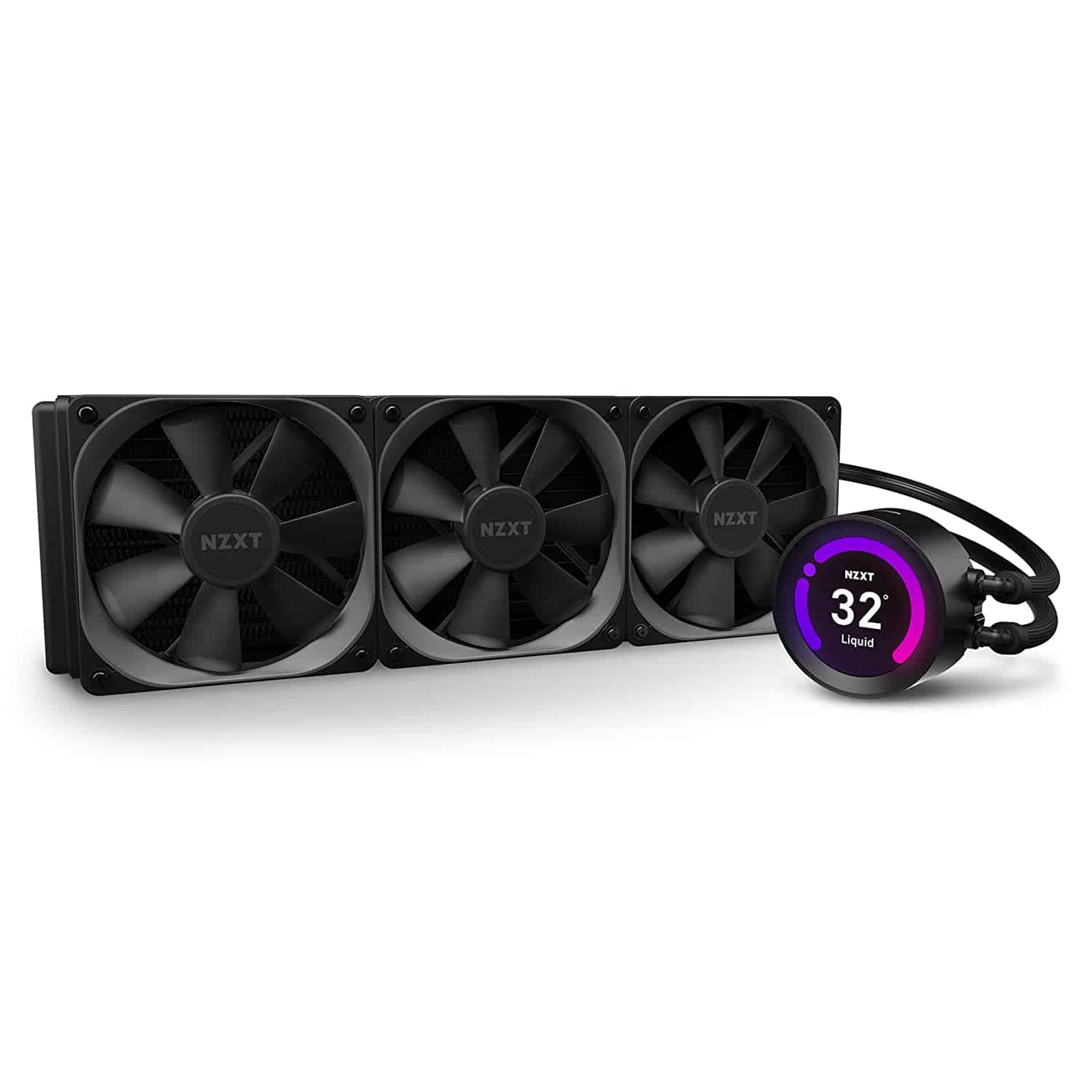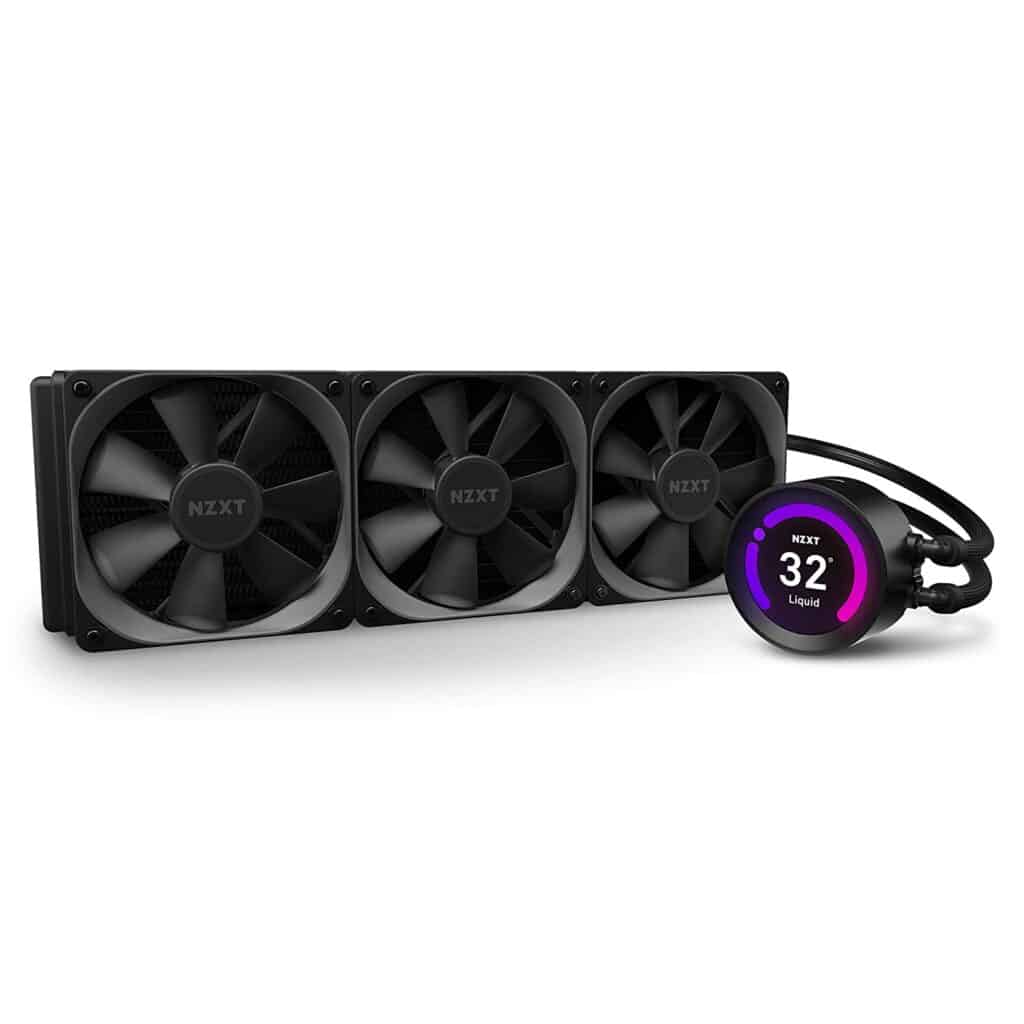 Like DiazBiffle, TenZ uses NZXT's master CPU cooler, Kraken Z73. Through the cooler's elegant and user-friendly CAM software, TenZ can intuitively tweak his cooler's performance and appearance to suit his moods and gaming needs.
Add this to a simple installation with a fully programmable display, and you can understand why this cooler has a place in his setup. And all these perks are only the tip of the iceberg compared to its incredibly superior performance that guarantees him long-term reliability, silent operations, and powerful cooling performance.
Vividly lighting TenZ's impressive setup are three Corsair QL120 RGB fans, which I obviously guess points out to the value he attaches to his gaming system. The iCUE compatible fans add a spell-binding effect across all his RGB and Corsair compatible games and components while impressively dissipating heat to prevent his setup from being fried.
Moreover, even with the capability to cool such gigantic and costly battle stations, they still work at zero noise levels allowing both his incredible skill and mesmerizing RGB lighting to shine through.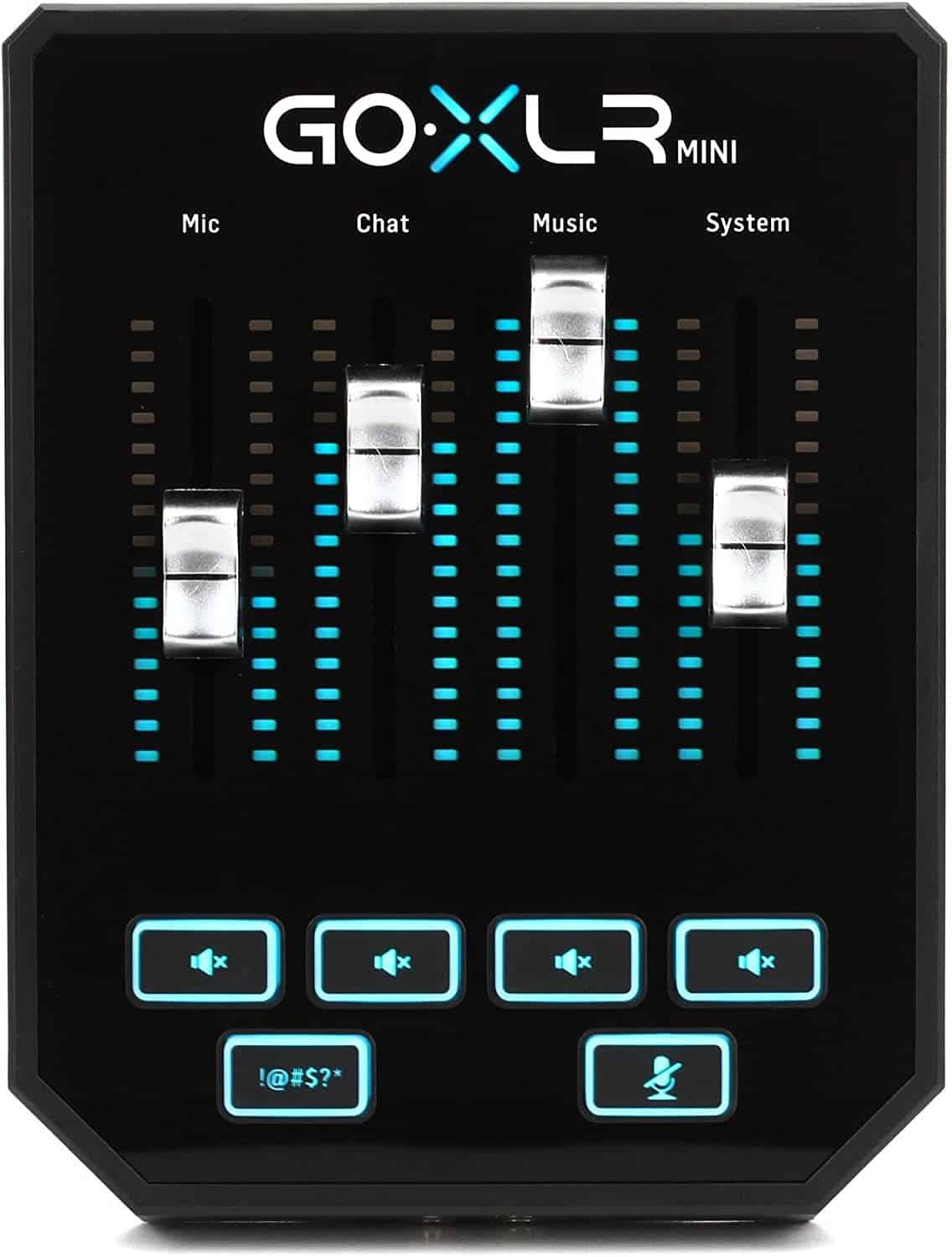 I bet TenZ relies on the intuitive features of the USB audio interface to keep tabs on all his audio needs. Through the interface's user-friendly GoXLR windows app, TenZ can retrieve his favorite settings at the click of a button or even control them at a moment's notice.
Among its key features is a studio-quality MIDAS preamp with EQ, gating, and compression to help him sound his absolute best, a "Go live" desktop rig to give him instant audio control, and intuitive, easy-to-use controls him up and running in seconds.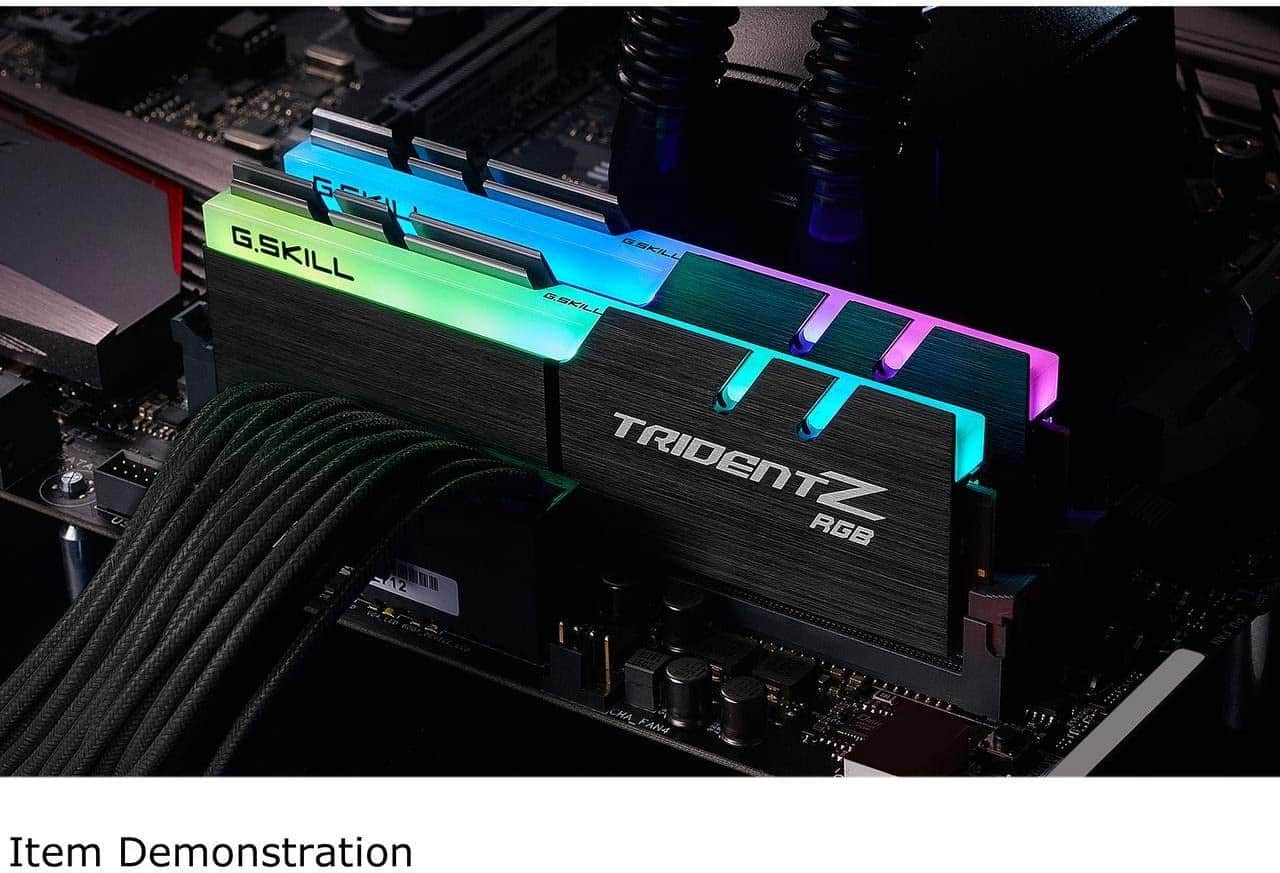 Like Gronkh and Fortnite legend Staberonaldo, TenZ uses G Skill Tridentz memory sticks. The DDR4 has a countable number of RGB lit zones, allowing them to be in synch with his setup. They have a CAS latency of 19 and a voltage cap of 1.35V.

The superior performance of SSD in the gaming industry has so huge an edge that no serious streamer can fairly compete without one. For TenZ, that SSD comes in the name of Samsung 970 EVO PLUS.
For starters, the SSD boasts breakneck read/write speed allowing him to write and retrieve data at zero latency. Buffering against excessive heat dissipation is the SSD's thermal guards that monitor and maintain optimal ranges for the best performance possible.
Pair these with a confidence-inspiring 5-year warranty, a V-NAND Technology that offers enhanced bandwidth, low latency, and power efficiency, and you can understand why the SSD is highly rated.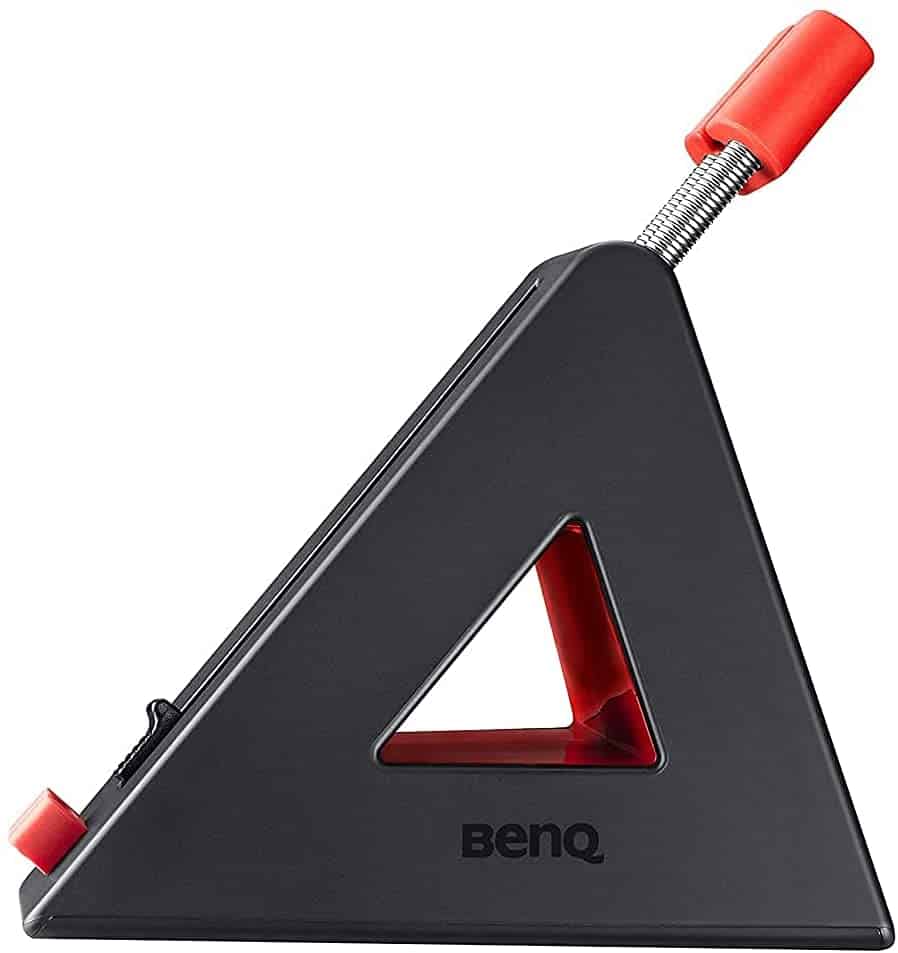 Last on the list of TenZ's impressive setup is the ZOWIE Camade bungee that firmly steadies his mouse cables to minimize clutter and guarantee a consistent, smooth gaming experience.
TenZ's Family
TenZ is in a long-term relationship with 100 Thieves' content creator, Kyedae Shymko. From my viewpoint, two are definitely one of the cutest couples in the streaming scene today. Most of their stans recognize them from their hilarious streams and QnA's letting us in on their love life.
I strongly believe that TenZ and Kyedae are a great match; their chemistry is terrific, and they have many things in common. For instance, they're both massive fans of Valorant and other video games, so even on a bad day, they have something they can do to take the edge off. In addition, they both have a relentless desire to advance their streaming careers. As stats have shown, couples who chase their dreams together tend to last.
As with many other celebrities, Kyedae and TenZ have fans and haters. Some of the latter have bullied them, but they try not to let their actions or harsh words get to them.
TenZ's Net Worth and Career Earnings
As of this writing, TenZ's net worth stands at $1.76M. Let me explain to you how this pro Valorant player has made his fortune:
Twitch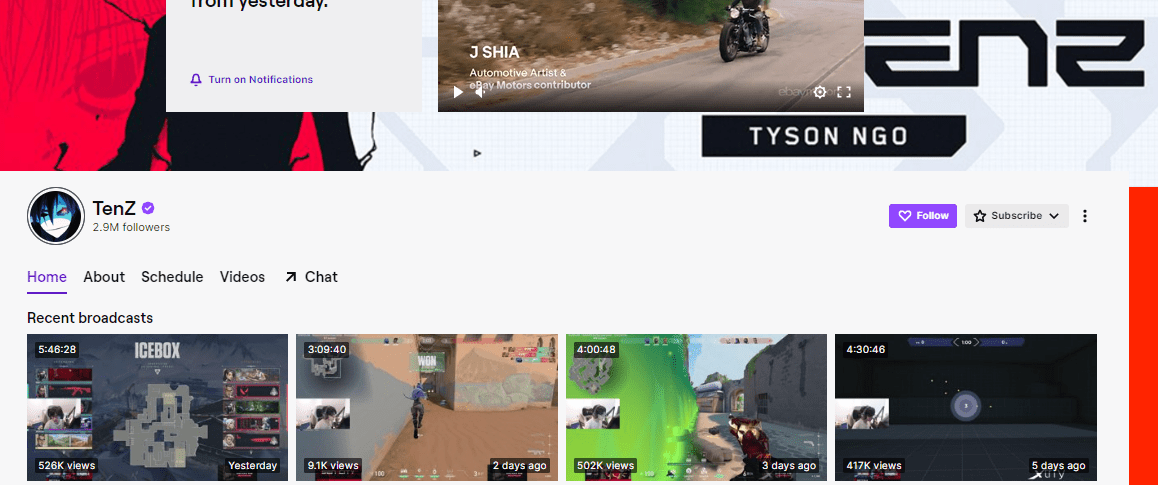 I looked into TenZ's Twitch stats to discover he mainly streams Valorant and Counter-Strike: Global Offensive. But sometimes, you might catch him playing other options like Just Chatting, League of Legends, Overwatch, Genshin Impact, and Apex Legends.
TenZ's Twitch channel has massed 52,820,165 views, with each of his streams accounting for at least 30K of them. Additionally, he has 1,069 paid active subscribers, who could be bringing him at least $2,500 monthly.
If I add his donations, ad, bit, and sponsorship revenue, TenZ unquestionably earns a sizeable sum in Twitch payouts, usually between $108K and $144K yearly.
YouTube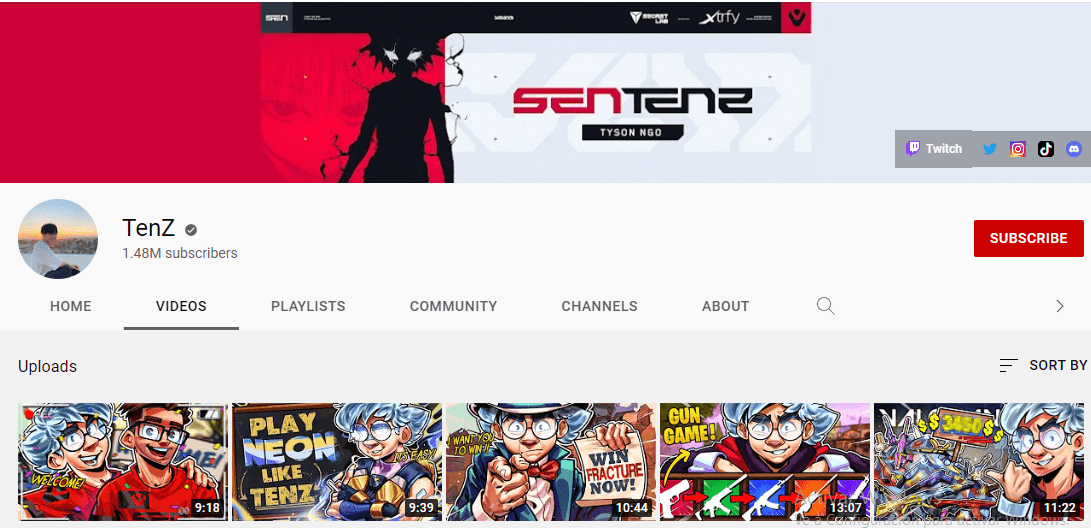 Unquestionably, TenZ makes a shedload of money from uploading his in-demand gaming-related content on YouTube. His channel comes with 141,594,111 views and over 200 videos, most of which have between 300K and 3M views.
My research indicates that TenZ receives about $580K or more annually in YouTube revenue.
Of course, the figure on his payouts is affected by several things, including monetized views and location. Speaking of which, creators from the US, UK, Australia, and Canada typically make $2-$12 per a thousand monetized views. Since TenZ hails from Vancouver Island, I'm sure his payment is definitely within this range.
Competitive Play
So far, TenZ has received $130,196.08 as prize money from 61 tournaments. In 41 of these events, he played Counter-Strike: Global Offensive against other esport athletes. Valorant accounts for the remaining 20 competitions.
TenZ played 32 games as a free agent, bringing in $26,017.17, most of his tournament earnings. He played for these four teams to earn the rest of the cash: ATK, Cloud9, Bad News Bears, and Sentinels.
From my research, I noted that TenZ started playing video games competitively in 2017; so if he did earlier than that, there are no published records specifying the same.
In 2021, he made $86,300.00, the largest amount he's ever made from competitive play in a single year. In 2022, he's only participated in one tournament to bring in $2,000.00. Hopefully, he's set to participate in more events to boost his income.
Esport Organizations
TenZ is a former CS: GO player for Cloud9. And he's currently signed with Sentinels as a part of their Valorant Team. This automatically means that these companies have spent thousands of dollars to hire his playing skills.
Of course, it's noteworthy that TenZ's salary range at Cloud9 might differ from what he receives from Sentinels. But typically, most esport athletes are paid between $12K and $60K annually. The precise amount is determined by the game they play, their team performance, and their skills.
Fortunately, TenZ is pretty talented. And he's won many championships, so he's possibly one of Sentinels' best-paid Valorant players. I found several reliable sources confirming that this company paid $1.25M to attain him from Cloud9 after first parting with $250K to acquire him as an interim player.
Sponsors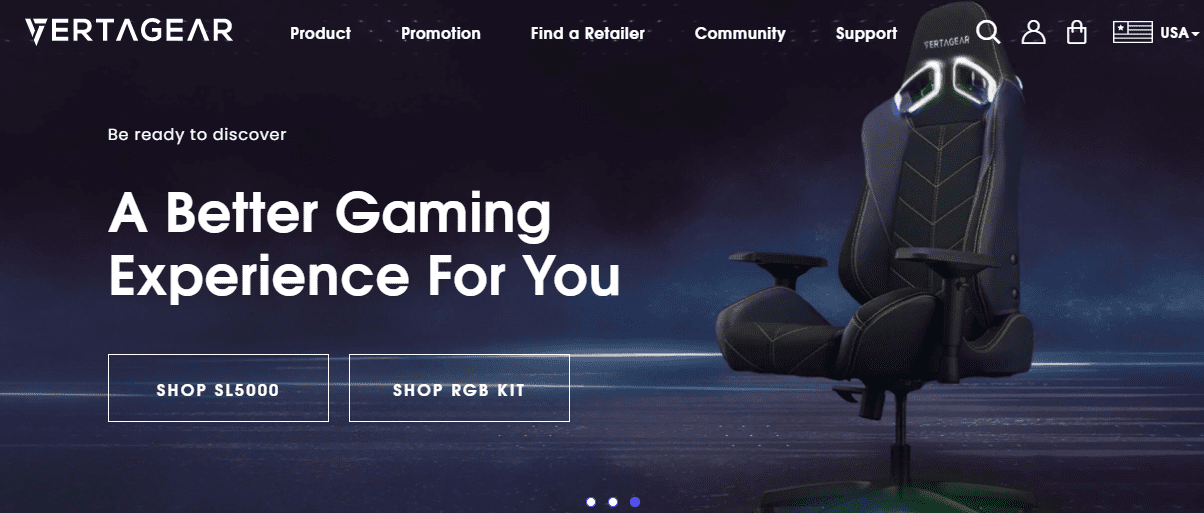 Some brands that have backed TenZ include CyberPowerPC, Vertagear, Meta Threads, Twitch, Aimlab, Blitz.GG and G-FUEL. Though the exact value of these sponsorship deals remains out of the limelight, I can assure you that they have boosted his earnings, enabling him to eclipse those of many other streamers.
In 2021, TenZ announced on Twitter that he was collaborating with ProGuides to author Valorant guides to help upcoming players enhance their skills. He's been selling his course since then, boosting his monthly income.
TenZ's Retirement and Post Professional
I'm confident that TenZ doesn't plan to retire soon. While he hasn't explained his game plan yet, his professional gaming career trajectory is upward – reflecting his growth and leading me to believe we'll enjoy more of his content. Besides, he's currently a core member of Sentinels' Valorant team, meaning he's still active.
TenZ's Merch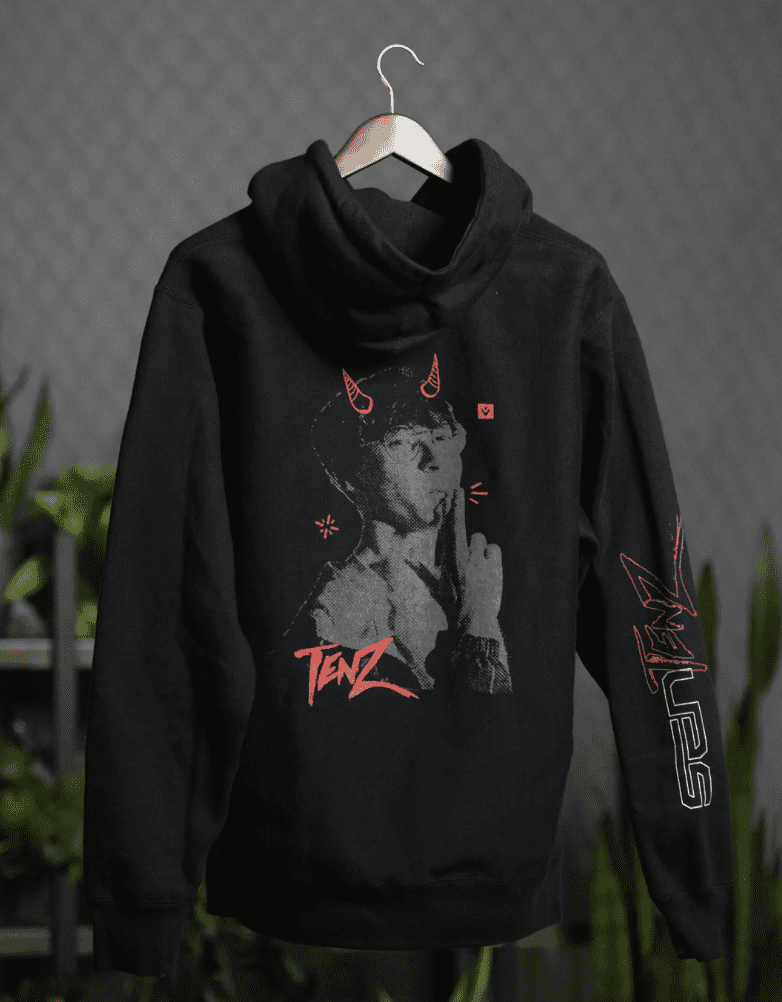 I visited the Sentinels' merch shop to find this piece of clothing, and trust me, it's worth all the hype – it's durable, warm & comfy, and stylish. Like most pullover hoodies on the market, it features a kangaroo pocket and a drawcord to tighten the hood around your head whenever you want. When it comes to sizes, this brand lets you explore five options: small, medium, large, XL and 2XL.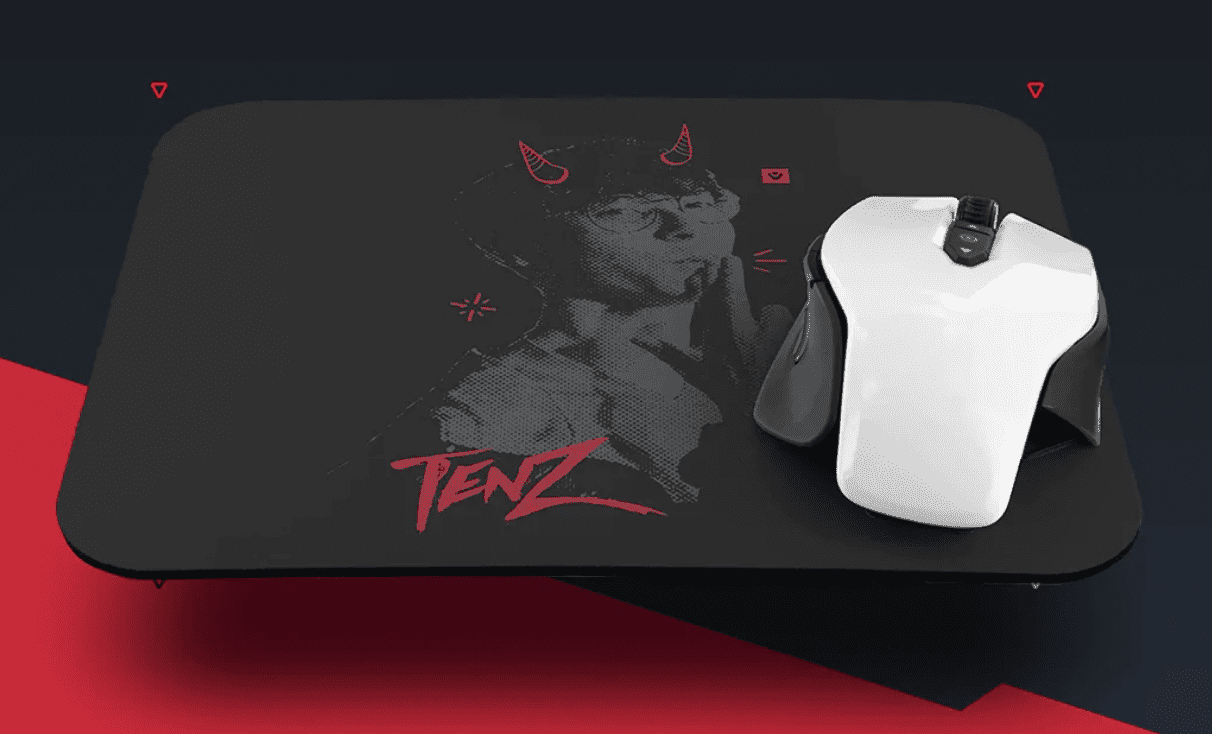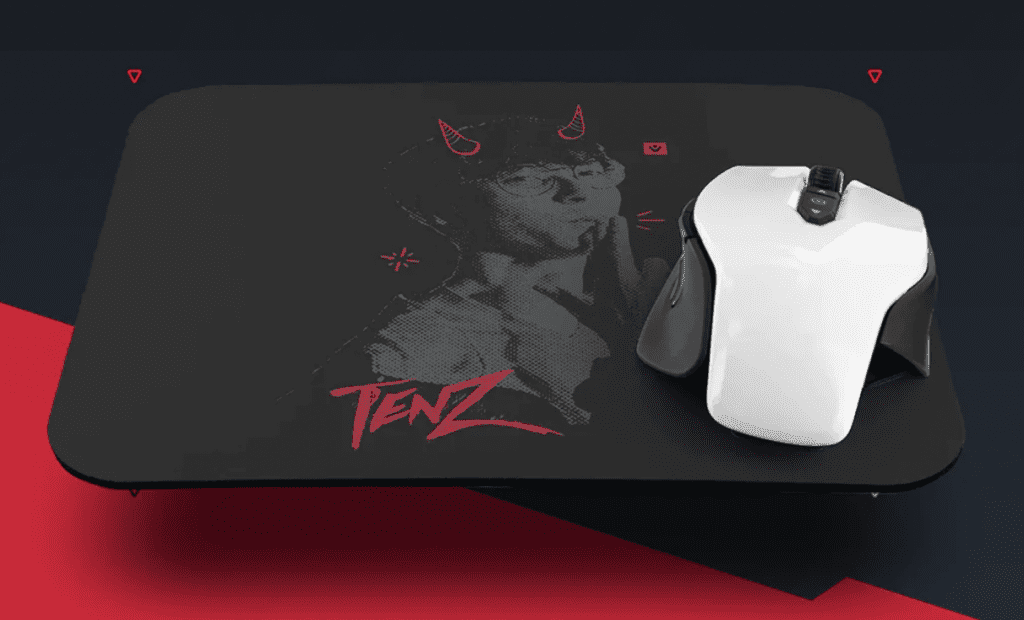 Here's a classic 9.25″ x 7.75″ mouse pad worth adding to your current gaming or streaming arsenal. I suppose it's worth considering because it comes with all the advanced features of modern gaming mice, including an attractive rounded rectangular shape, a bonded fabric top, and soft, protective rubber backing. With it, you're assured of better control over your mouse movement.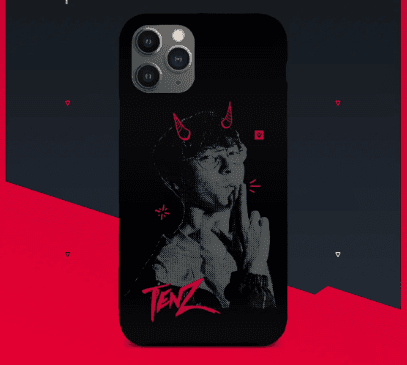 If you're looking to invest in a unique, sleek phone case for your iPhone or Samsung smartphone, here's one worth your money. Sentinels gives you two designs to consider – a snap or tough case, depending on your tastes and needs. I wasn't particularly impressed by the fact that the case comes only in black, but I think its beautiful TenZ-inspired print makes up for it.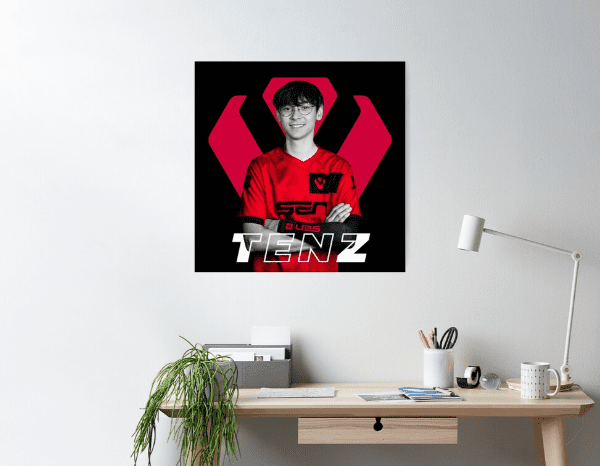 Fancy a classic poster to embellish your living room, office, dorm, bedroom, or gaming room? I find this option brought to you by Kaya Jones ideal. It comes with a semi-gloss finish, which is conveniently vibrant, durable, and straightforward to maintain. Besides, it's available in three small, medium, and large sizes to ensure nothing comes in the way of you meeting your distinct décor requirements.
Should you need more timeless art pieces, give the TenZ-inspired canvas print, art board print, and photographic print move a chance.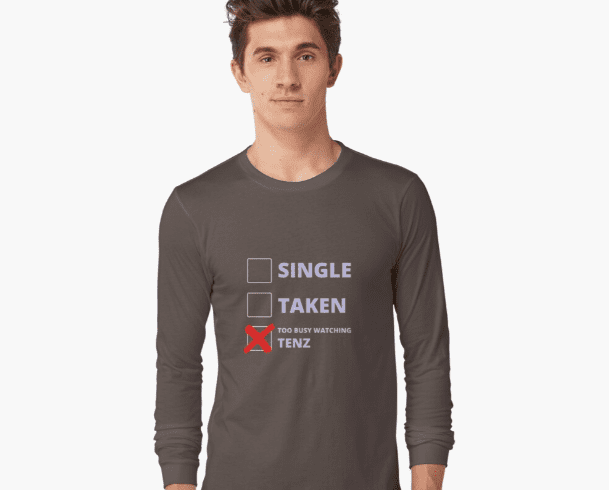 I often prioritize features such as durability, comfort, and protection from the elements when shopping for long-sleeve tees, which is why I endorse this option. I was also drawn in by its availability in multiple shades, including black, dark blue, white, dark grey, cardinal, and heather grey.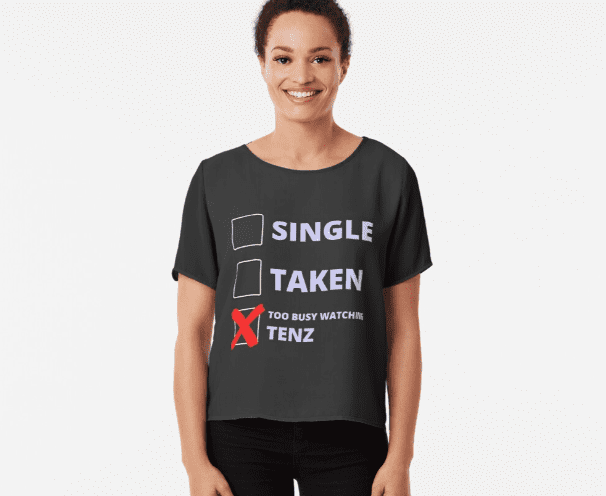 I've always had a penchant for chiffon tops. And I'd definitely consider wearing this one on warmer days because it's soft, breathable, and durable. Additionally, it features a loose fit that guarantees comfort since it doesn't cling to your skin. Other convenient features include availability in sizes XS-2XL, plus you can have yours in black and white.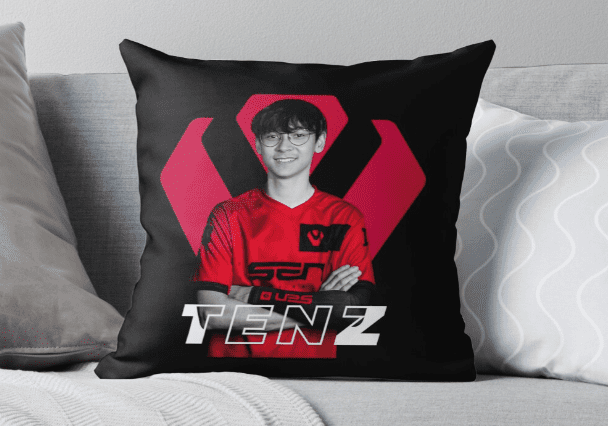 If you plan to add a fancy throw pillow to your décor collection, I advise you to check this one out; it's fashionable and durable. In addition, it perfectly balances and value, enabling it to match your regular couch or loveseat no matter its shade, design, and texture. Of course, you have to remove the pillow's polyester cover to clean it once in a while, but rest assured that it's no hassle, and it dries pretty quickly.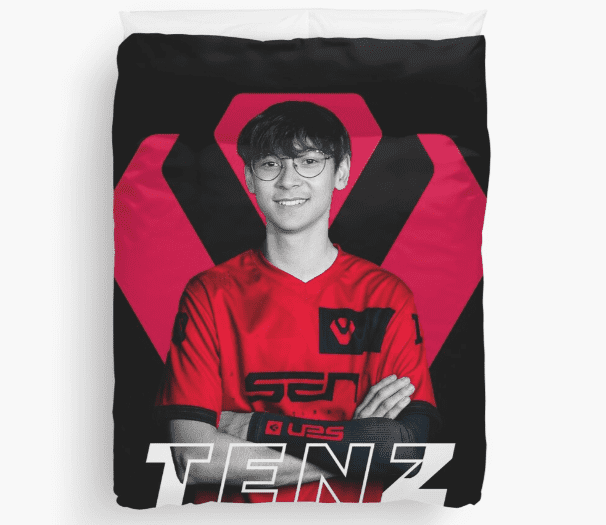 Classy, durable, removable, and washable, I bet this duvet cover is worth getting. While its printed top comes with 100% polyester, its back is made from a quality 50/50 cotton-poly blend. These fabrics ensure you enjoy much-needed advantages such as warmth and breathability, allowing for a good night's sleep. I noticed that this duvet cover doesn't come with an insert, but on the upside, it features internal insert ties and a hidden zipper opening to make assembly a piece of cake!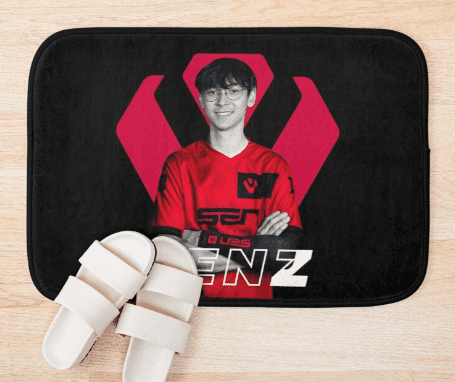 Here's a soft, spongy bathroom mat you can get at your convenience. I was impressed by its appealing feature package, which comprises a non-slip base, a foam cushion, a beautiful fade-resistant design, and availability in many sizes. Moreover, it's machine-washable, which massively simplifies the maintenance process.
Frequently Asked Questions about TenZ
Question: How many tournaments has TenZ won?
Answer: TenZ has been crowned champion at 15 tournaments and received top placements at 17 more.
Question: Which car does TenZ drive?
Answer: Unfortunately, TenZ hasn't publicized any info regarding his car model as of this writing. I don't think he plans to in the future because he seemingly likes to keep his expenditures private.
Question: Is TenZ colorblind?
Answer: Yes. TenZ has been open about his colorblindness. He even went on-stream to take various tests to show his fans the colors he could identify and those he could not tell apart.
Question: What is TenZ's largest prize amount from one tournament?
Answer: The highest sum TenZ has ever earned from a single competition is $40,000 at the VALORANT Champions Tour Answer: No. TenZ's attention is now on Valorant; he retired from competitive CS: GO in 2020. But I presume he doesn't mind playing it during his leisure time since he's still incredibly skilled at doing so.2021: Reykjavík, where he finished first place.
Recommended Reads:
Research Citations