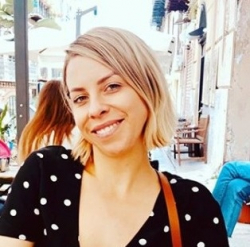 Latest posts by Jodie Chiffey
(see all)
Raúl Álvarez Genes, better recognized as AuronPlay, is a Spanish Twitch streamer, YouTube creator, video game player, comedian, and author.
AuronPlay has proved that you can have it all, as long as you're ready to put in the work. At only in his early 30s, he's an admirable millionaire who still has time for his fans and loved ones.
Tons of upcoming gamers and internet personalities in Spain and beyond look up to AuronPlay, who took over platforms like Twitch and YouTube over a decade ago. We harbor no doubts that he knows how to play his cards right.
If you're inspired by AuronPlay and want to learn critical details about him, this bio is explicitly for you. Let's get you started with these quick facts!
AuronPlay's Bio Facts
| | |
| --- | --- |
| Real Name | Raúl Álvarez Genes |
| Birthdate | November 5, 1988 |
| Birthplace | Spain |
| Nicknames | AuronPlay, Auron |
| Height | 5 ft.8 (173cm) |
| Nationality | Spanish |
| Zodiac Sign | Scorpio |
| Siblings | AuronPlay has a brother and sister |
| Children | AuronPlay doesn't have any kids yet |
| Girlfriend | Sara "Biyín" Moledo |
| Games Played | Grand Theft Auto, Minecraft, Fortnite, Just Chatting |
| Net Worth | $9.9M |
| Social Media | Twitter: @auronplay, Twitch: auronplay, YouTube: AuronPlay, Auron, Instagram: auronplay |
| Awards | AuronPlay has won several awards, including a Streamy Award and Gamer MVP award. |
| Last Updated | February 2022 |
AuronPlay's Birthplace and Early Life
AuronPlay was born in Badalona, Spain, on November 5, 1988. The world already knows that his mother's name is Silvia Genes Arenas, but his father's identity remains hidden.
AuronPlay has an older brother and a younger sister. Since he barely talks about his family on social media, many things about them are unknown, including their real names.
Details about the schools AuronPlay attended have not been made public yet.
Even so, we found out that he began working at a graphics art & bookbinding firm when he was only 16. Nine years later, he quit focusing on YouTube, marking the start of his professional career as a content creator.
How Did AuronPlay Get Started Gaming?
AuronPlay began uploading gaming content on YouTube in 2006. His username, Auron, was even inspired by a Final Fantasy X character.
AuronPlay's popularity began to soar soon after he began reviewing various gameplays.
In 2019, he joined Twitch, which garnered his world-class gaming content more exposure and attention.
A year later, he collaborated with other streamers to participate in a Grand Theft Auto role-play server, taking up Gustabo's role.
He also continued to stream more gaming content, covering well-liked choices such as the open-ended Minecraft, Among Us, and Just Chatting.
Recognition
The gaming and content creation industry has noticed AuronPlay's relentless efforts to succeed as a streamer and player. In 2021, he won the Streamer of the Year award at the MTV Millennial Awards and a Kids' Choice Award Mexico Gamer MVP award.
In addition, AuronPlay bagged the live streamer award at the 11th Streamy Awards, which were broadcast on YouTube in December that year.
AuronPlay was also nominated for the Streamer of the Year Award at the Ist ESLAND Awards.
AuronPlay's Videos
If you're a Minecraft enthusiast, make sure to watch this AuronPlay YouTube video where he showcases his impressive skills at this game.
This YouTube video is ideal for Among Us lovers. We like his enthusiasm as he plays this game, and his fantastic skills and incredible sense of humor are impossible to ignore.
AuronPlay's Gaming Setup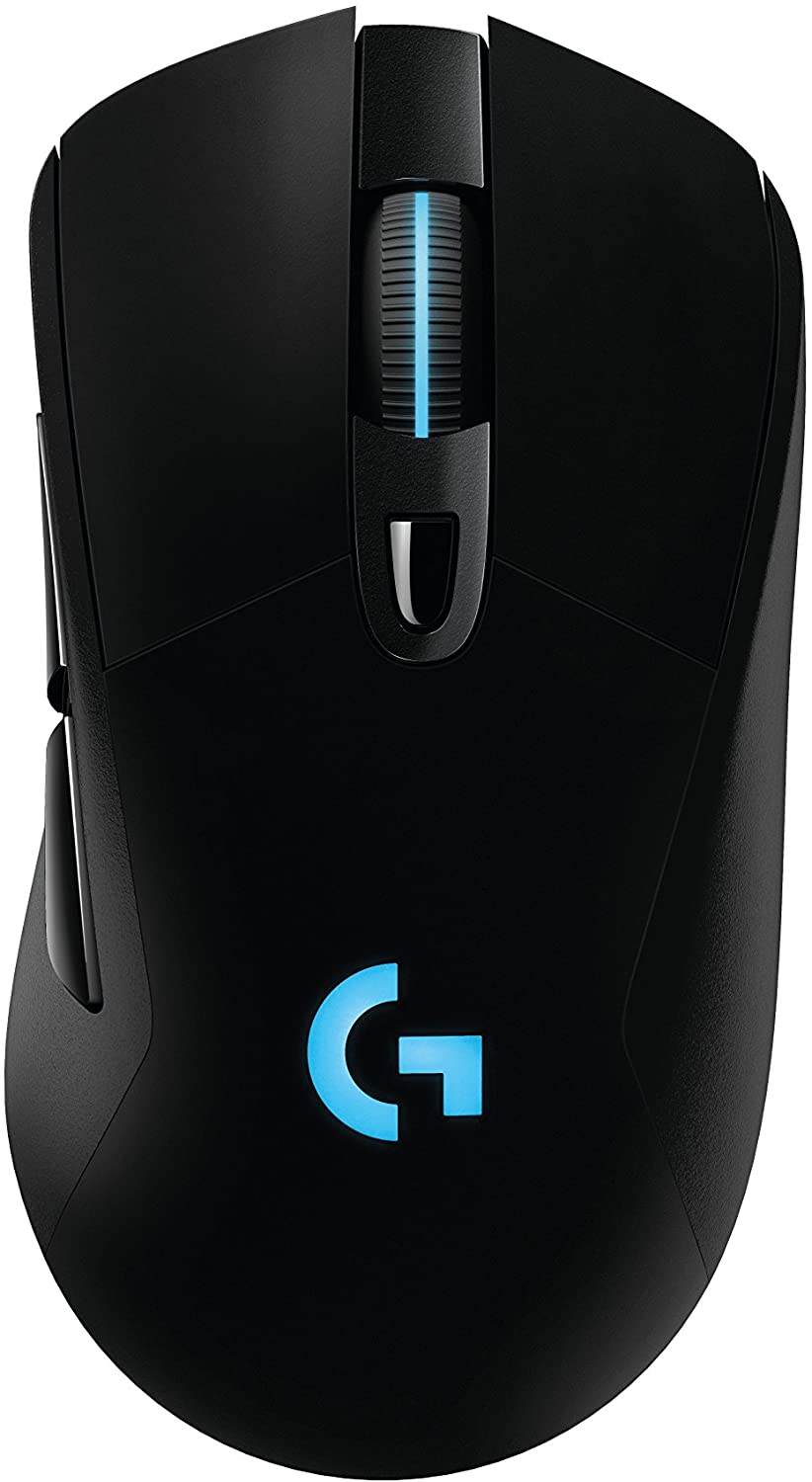 The Logitech brand is a household name in gaming. It has been around for as long as gaming has been. Therefore, it comes as no surprise that AuronPlay has the Logitech G703 in his arsenal.
This wireless gaming mouse runs on superior Lightspeed technology to deliver the much-needed precision, low latency, and reliable performance. The mouse is pre-tested and pre-approved by professional eSports professionals. This may explain why it has prominently featured in international tournaments.
The mouse is powered by the HERO 25K battery, giving 10X battery life at half the weight of similar gaming mice. The HERO 25K technology also makes it one of the advanced sensors with a 400+ IPS, 1000-25,600 max DPI, zero smoothing, and acceleration.
And that is not all. With this mouse, Auronplay need not worry about running low on power. This is because the mouse can wirelessly charge when idle or during the heat of the game by use of the POWERPLAY option.
The mouse also comes with 6 programmable buttons, comfortable rubber side grips, adjustable weight options, and comfortable rubber side grips.
AuronPlay's Gaming Keyboard: Razer Huntsman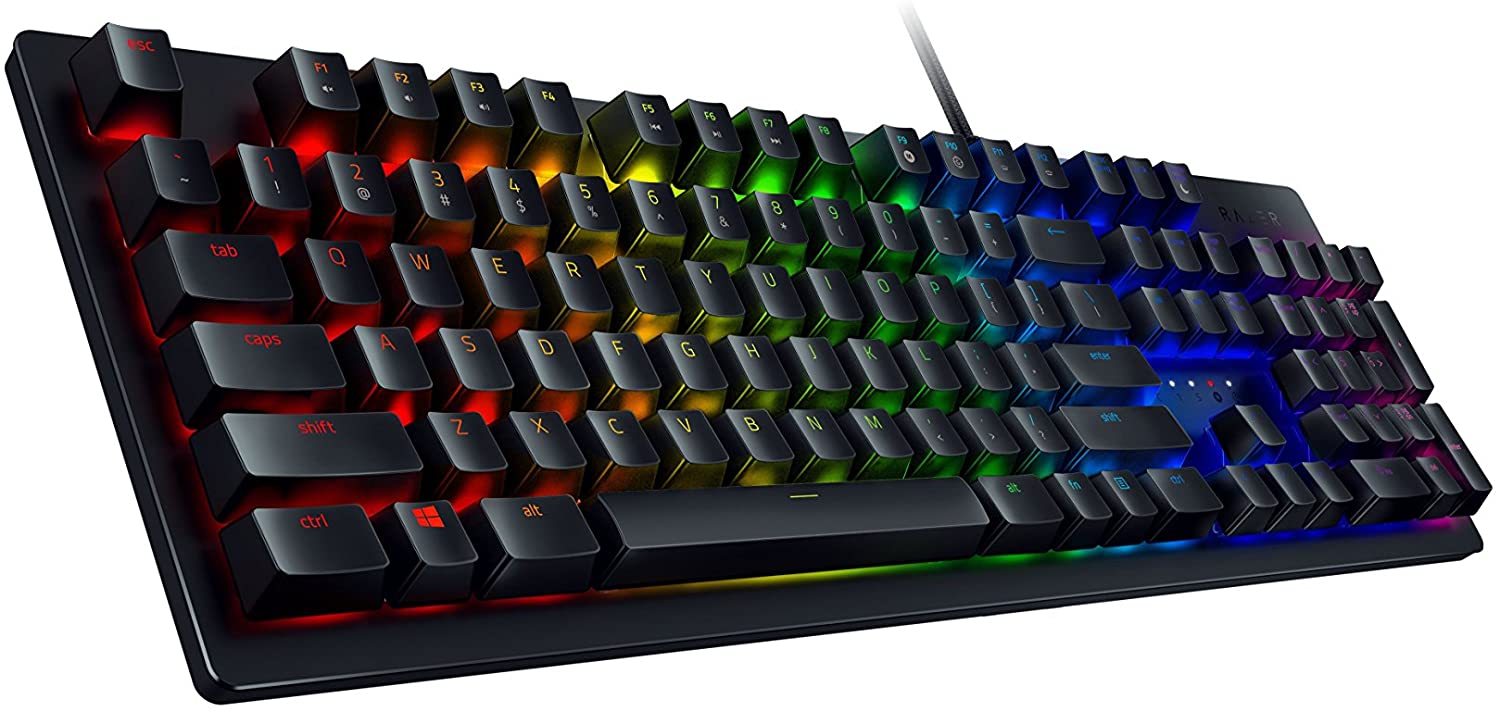 The Razer Huntsman was envisioned not to revolutionize gaming but elevate the whole gaming experience. And it does just that.
It has a sturdy design capable of withstanding over 100 million keystrokes per key, courtesy of its high-end aluminum top frame. This is a lifetime of driving, evading, shooting, and combat in GTA V ROLEPLAY.
To shave off the much-needed reaction milliseconds of his clock, the keyboard uses light-based actuation Razer Optical Switches.
These switches register key presses 30% faster compared to most competitor mechanical gaming keyboards.
The keyboard also comes pre-installed with Razer Hypershift, allowing for fully programmable Macros. This makes it possible to program keys whose combinations come in handy when pursuing aggressors, evading attacks, or even initiating cheats in GTA.
Like most mechanical gaming keyboards, it has Razer Chroma that allows for ultimate personalization and gaming immersion.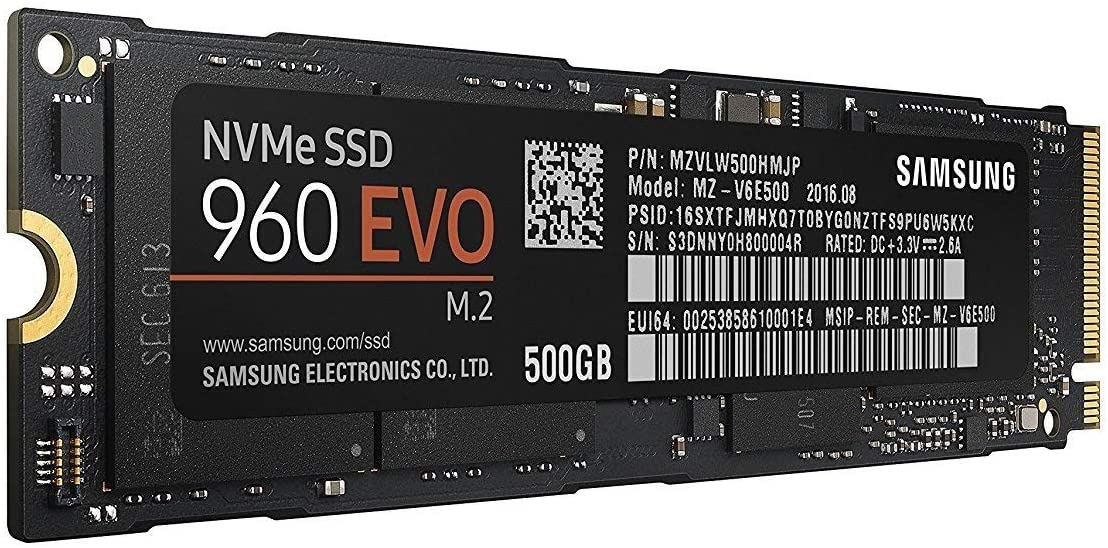 The edge that SSD brings to gaming over HDD is worlds apart. And it is this advantage that AuronpPlay sought to capitalize on when he went for the Samsung SSD 960 EVO.
The SSD has a sequential read and writes speed of up to 3200MB/s and 1800 MB/s. Simply put, AuronPlay's GTA will rapidly launch, ensuring a smooth and superior gaming experience.

Corsair is slowly but steadily making a name as a gaming powerhouse. And AuronPlay can attest to their engineering prowess through the ultimate gaming experiences he enjoys courtesy of their 32 GB Corsair Vengeance RAM.
The low-profile Ram comes in a partly 30mm height, conveniently fitting in virtually all available gaming PCs. It also comes in multiple colors to seamlessly blend and compliment any gamer's RGB lighting and setup.
The gaming setup of a legend in the stature of AuronPlay is bound to seamlessly and consistently kick into overclocking mode. This is why the RAM comes with a solid aluminum heat spreader.
The heat spreader efficiently dissipates heat from each module, giving superior-high clock speed while still sparing a generous headroom for overclocking.
Add this to its vast compatibility with both Intel and AMD DDR4 motherboards, simple one-setting installation, and hand-sorted high-performance chips, and you are guaranteed of fast, efficient, and smooth gaming experience.
The GTX 1080 GPU is an earlier version of GTX 3080 and GTX 2060. However, being earlier does not make it obsolete or even lesser in enhancing gameplay by eliminating screen tearing.
If anything, the GPU can extensively flex to pump out 98 fps at 1440p or even higher. And this is more than sufficient for AuronPlay as he streams his GTA conquests. The GPU has a core clock speed of 1657MHZ that can overclock up to 1544MHz when gaming.
It has a Windforce 3X cooling system, RGB fusion, and a GDDR5, which splendidly balances between power consumption and improved transfer speeds.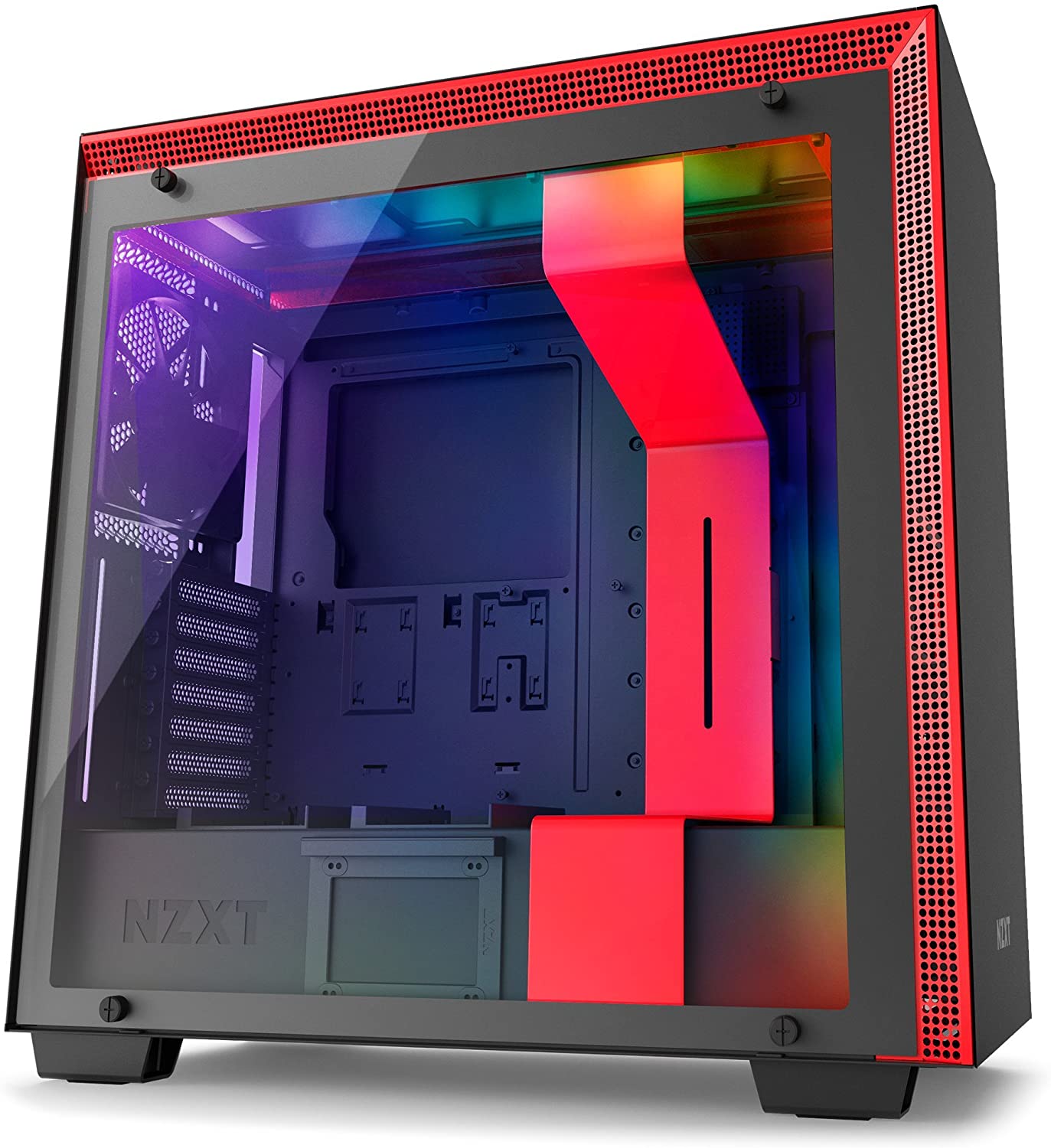 The nzxt h700i case is a mid-tower computer case that is a successor of S340 and S340 Elite. Within the NZXT series, it is both the largest and most advanced in terms of functionality.
The case has an inbuilt RGB and fan controller that is powered by a cam making it possible for it to deliver grid+ and hue+ functionality. Its adaptive noise reduction precariously balances between cooling and superior gaming comfort.
To support the many devices AuronPlay uses, the case comes with an all-new cable management system. The system has pre-installed channels and straps that can conveniently allow him to expand to many more devices for his streaming activities.
Other features include a full tempered glass panel, vast motherboard compatibility, and water-cooling capabilities.
AuronPlay's Gaming Headset: Astro A50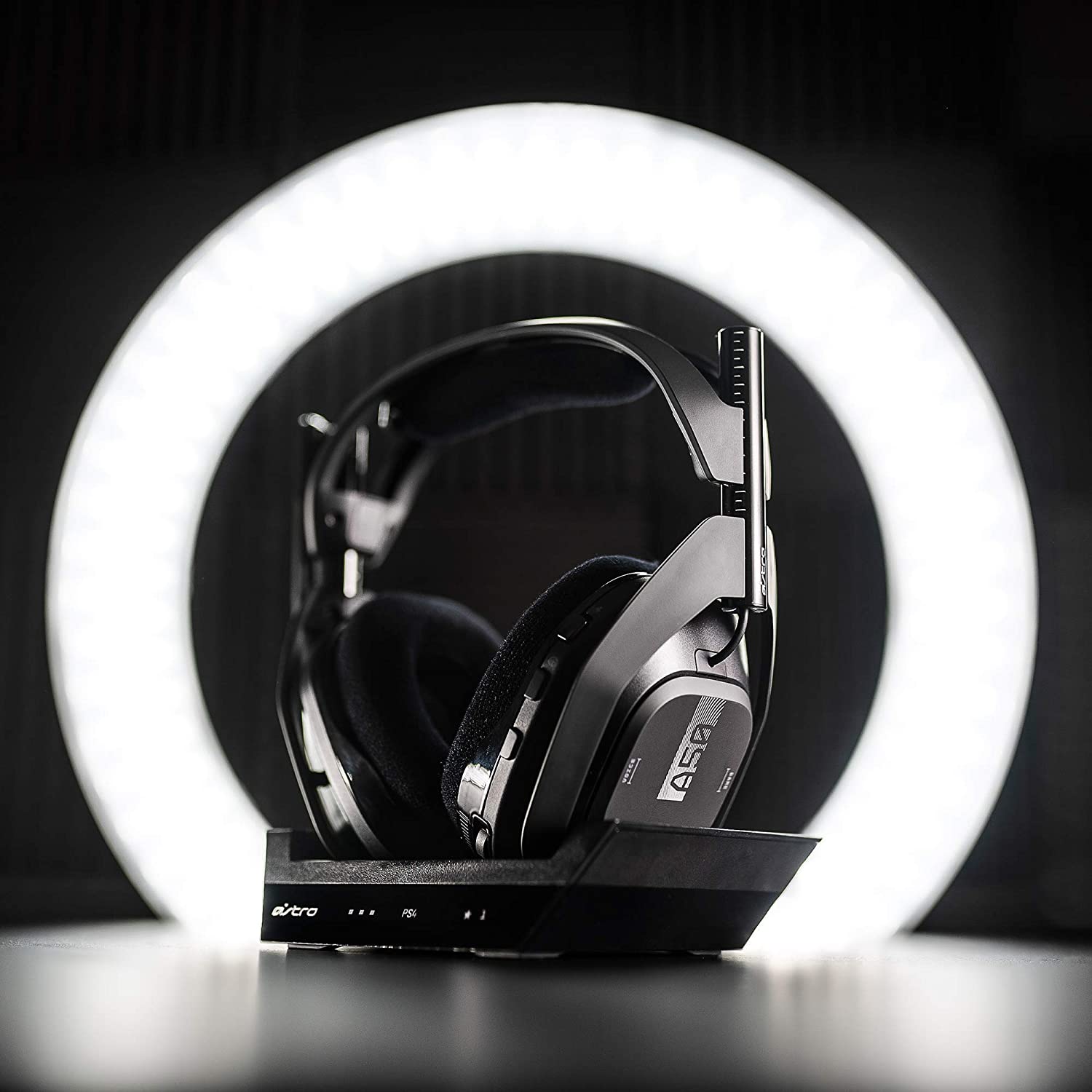 The Astro A50 is a wireless gaming headset that is designed to give legendary gameplay without the inconvenience and restrictions associated with wires. The headset is compatible with both PlayStation and PC, ensuring a fully immersive gaming experience for AuronPlay.
The headset is tuned to Audio V2 that guarantees detailed and close to the real-life sound that buffers against distortion. The result is crisp highs, controlled mids, and distortion-free bass across a wide spectrum of frequencies.
The headset also comes with a microphone that allows AuronPlay to relay crisp, clear audio to his fans and partners. Other than this, it also has the 7.0 Dolby surround system for a truly immersive gaming experience.
AuronPlay's Gaming Microphone: Shure SM7B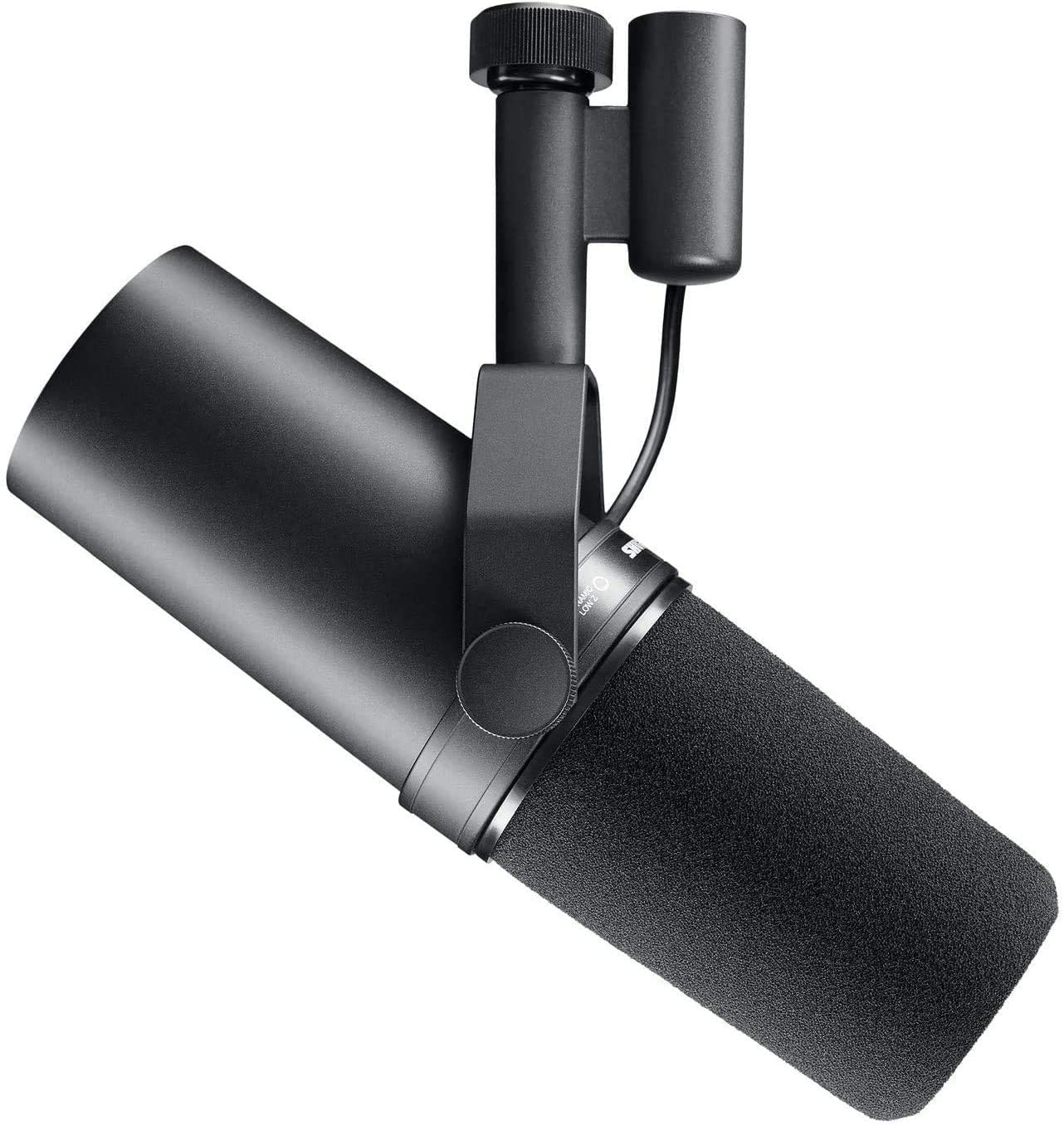 A quality microphone is a professional gamer's best companion during streaming sessions. And one such microphone is the SM7B, which has found a home in Strahfe's (proceed to Strahfe's bio)and AuronPlay's gaming gear. But it is not by chance that the microphone ranks highly for such gamers.
The microphone can capture exceptionally clean and natural reproduction of speech and sound. It also has an electromagnetic shielding that buffers against unnecessary picking of AuronPlay's buzzing PC, PSU, and other equipment.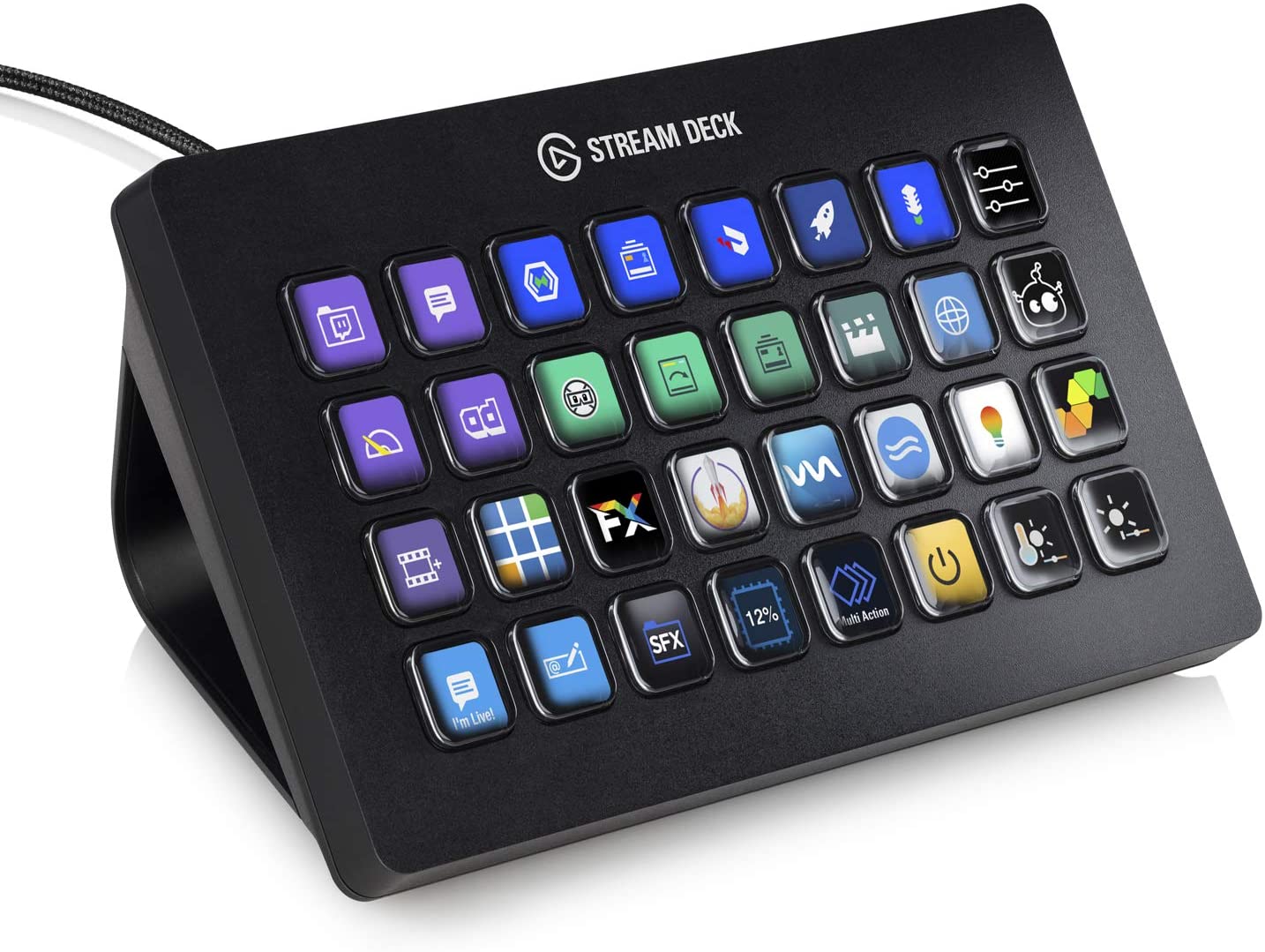 Elgato Stream Deck is AuronPlay's choice of Deck for switching between screens, streaming platforms, and other necessary activities during intense gaming.
The Elgato Stream Deck comes with multiple LCD keys that allow him to conveniently switch between scenes, balance his audio, share tweets, wave at friends, and even switch between screens and cameras.
AuronPlay can now enjoy the convenience that has always been exclusive to broadcasters with this revolutionary piece of hardware. To bring to the fore his creative side, the deck gives him the capability to share videos, GIFs, images, and personalized audios with his fans.
The Elgato allows him to effortlessly drag and drop actions rather than a map and memorize multiple gaming shortcuts on his keyboards. With this convenience, Auronplay will obtrullate his aggressors at the tap of a button.
Lastly, the deck gives visual feedback to confirm that your given command has been successfully executed.

The Focusrite Scarlett 2i2 is a studio-quality audio interface that allows AuronPlay the much-needed control over his recording and mixing. It comes with a USB-C option to connect to his computer and also provides him with 6 stereo-inch inputs that are compatible with XLR mics.
The recording solution offers low latency, is easy to start, and has high-performance converters and relatively transparent recording paths.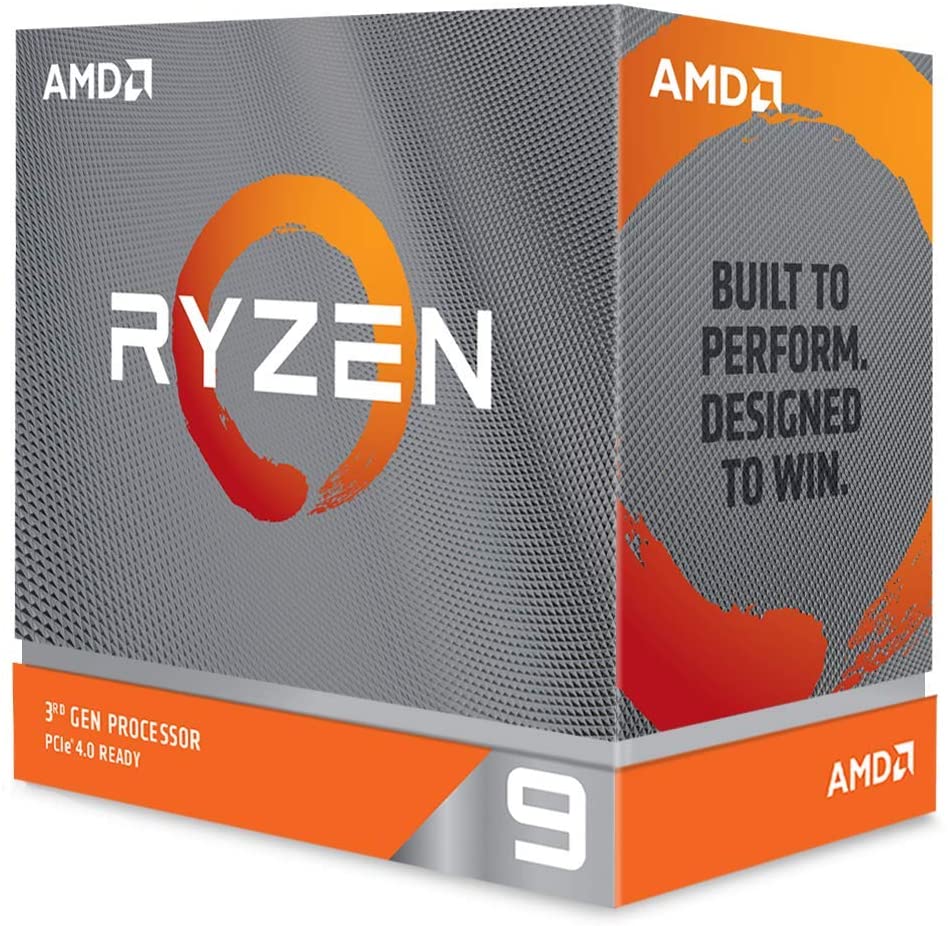 The AMD Ryzen 9 3950X is a high-end processor running on Zen 2 Architecture. The processor was designed for high-end users making it be marketed as an ingenious piece "built to perform and designed to win."
The processor has cutting-edge Ryzen Thread ripper chips, effortlessly pumping out unmatched power even when heavy multitasking tasks like GTA. The processor has a base clock of 4.7Ghz, making it one of the best in matters of productivity, creativity, and gaming.
It has 16 cores 32 threads and can deliver up to 100+ FPS for most games. Similar to other AMD Ryzen chips, it fits the same AM4 socket that is common in AMD.
AuronPlay's Family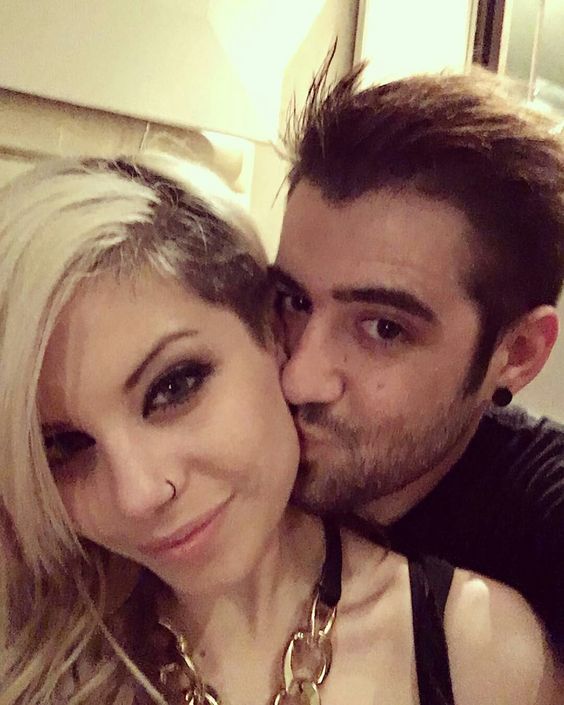 AuronPlay has been involved with Sara Moledo, better known as BJean or Biyín, since 2013. Their years together have been beautiful.
But as with any other couple, BJean and AuronPlay's ride hasn't entirely been a walk in the park. They first decided to part ways in July 2015, only to patch things up three months later. Then, in February 2021, these lovebirds announced that they were calling it quits via Twitch.
Three months later, AuronPlay and BJean figured they still had feelings for each other, so they got back together. So far, things are going well for them.
It's noteworthy that AuronPlay played a role in BJean's popularity today. This Spanish streamer began creating content years ago, but it wasn't until she started appearing on AuronPlay's shows that her fame soared massively. This motivated her to start streaming on Twitch.
BJean's Twitch followers grew gradually. Most of them make an effort to catch her streams. At some point, her live viewers even surpassed El Rubius', who is on the list of the top three Spanish Twitch streamers.
BJean is active on different social media outlets, but she always tries to stay low-key. This is why we know so little about her personal life. The fact that this social media personality from Galicia is still a mystery continues to draw attention from both her fans and AuronPlay's, all itching to take a peek inside her private life.
AuronPlay's Net Worth and Career Earnings
As of this moment, AuronPlay boasts a net worth of $9.9 million. Check out his diverse sources of income:
YouTube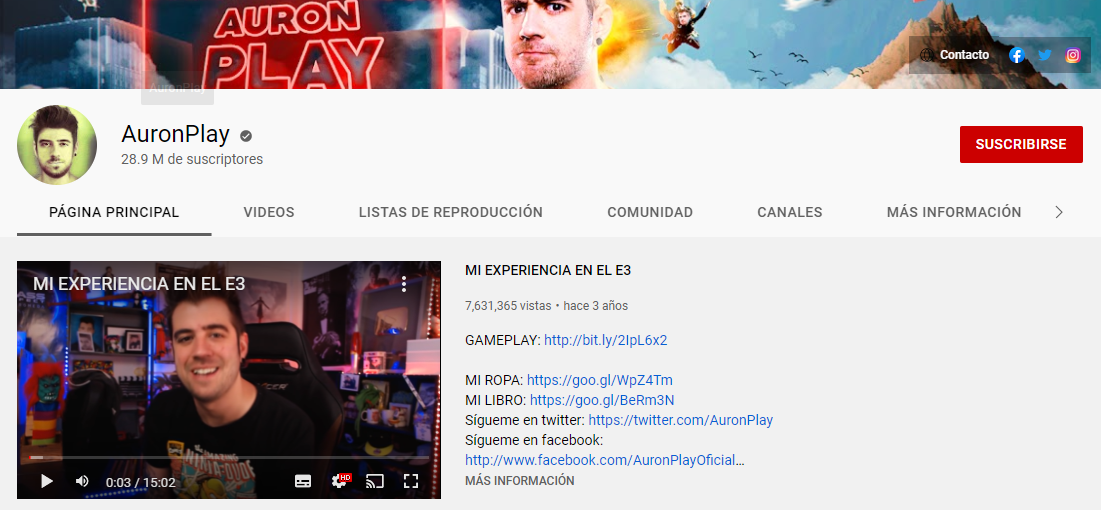 AuronPlay launched its first YouTube channel (AuronPlay) in February 2006. It has 28.9M subscribers, with its 400+ uploaded videos totaling 3,838,169,943 views.
In December 2013, this Spanish gamer created his second YouTube channel (Auron). As of 2022, it has 12M+ subscribers, garnering 2,071,743,622 views from 540+ videos
Most YouTube channels rake in between $3 and $7 per thousand views. This could mean that AuronPlay makes millions on this platform, as his videos get over 18+ million views monthly.
Twitch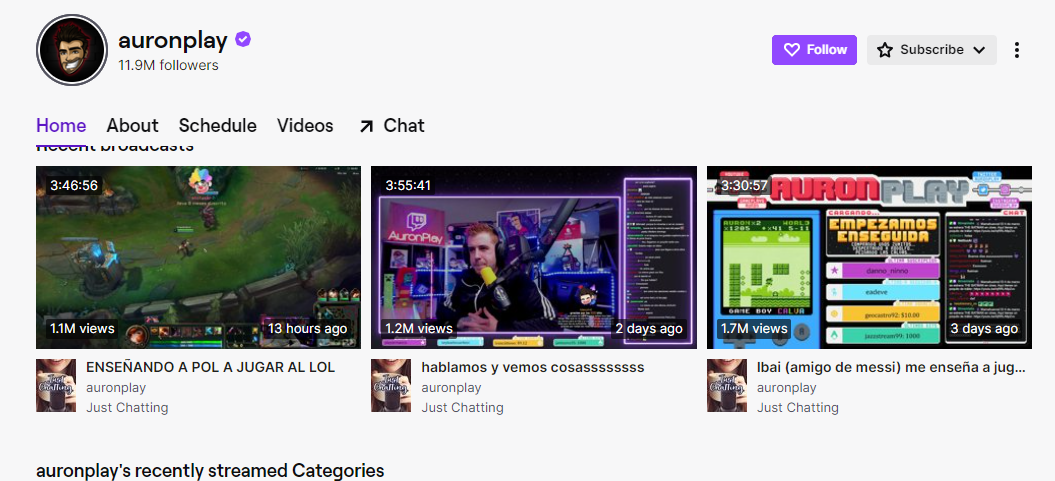 Twitch is also in the pool of AuronPlay's top income streams. With 11.8M followers right now, he's the second most-followed streamer on this platform, placing him just below Tyler Blevins (check Tyler Blevins' bio).
AuronPlay spends a considerable chunk of his time on Twitch playing popular titles. He also interacts with his massive fan base. And he's well compensated for it.
An alleged Twitch data leak in 2021 revealed the earnings of most of the top gamers on this platform. According to it, AuronPlay got $3,053,341.54 in Twitch payouts between August 2019 and October 2021.
This amount only reflects AuronPlay's bits, advertisement, and subscription revenue. He may have received more extra bucks as donations from his millions of devotees.
Don't forget that the amount he'd made since then remains in the dark.
Notably, that leak also disclosed that AuronPlay was the 9th highest-paid streamer on Twitch at the time.
Book Sales
AuronPlay is also a notable author. He's published several books available for sale on different online platforms. As expected, many of his fans have bought them to learn more about his life and gaming encounters.
The sum AuronPlay receives from book sales monthly is unknown. Even so, it could be large considering his enormous fandom.
AuronPlay's Retirement and Post Professional
AuronPlay's social media activity indicates that he hasn't given retirement any thought. He's a regular content creator on both YouTube and Twitter. In addition, you can catch his enthralling gaming streams on Twitch every other week. As of now, AuronPlay hasn't talked about what he'd like to do after exiting the gaming scene.
AuronPlay's Merch
Interested in AuronPlay's merch? Rest assured that countless options are available for you right now. While some of these items on sale are provided by this phenomenal Spanish video gamer, others are availed by top designers who are also his fans.
Let's dive into them, starting with his books.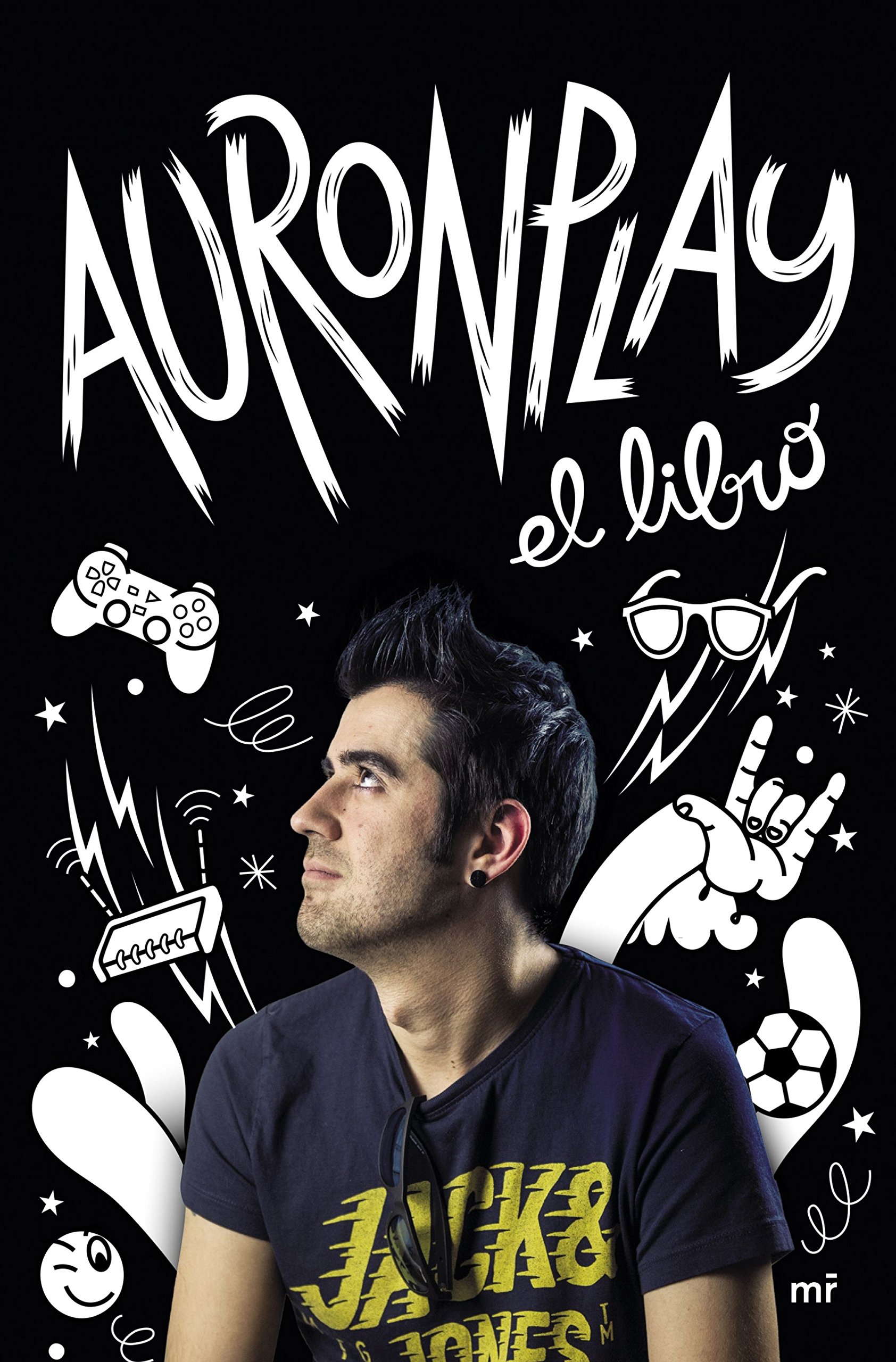 AuronPlay published this 192-page book in April 2016, with the help of Ediciones Martínez Roca. It talks about who he is as an individual, his passions, remarkable growth on social networks, and his gaming journey. AuronPlay, el Libro is suitable for kids aged 12 or anyone older.
Notably, AuronPlay wrote this book in Spanish. Hence, if you're not conversant in this language, brush it up a bit to enjoy your time reading it.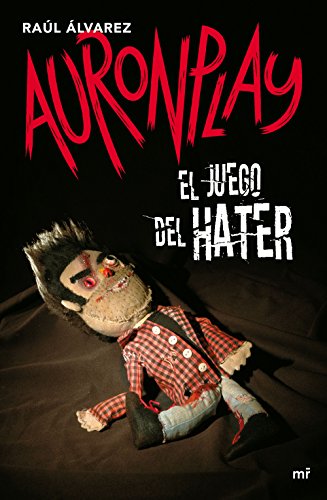 This is another AuronPlay's book, published by Ediciones Martínez Roca almost a year after AuronPlay, el Libro. Contrary to the latter, this one comes with 248 pages and is meant for readers aged 14 or above.
El Juego del Hater lets us catch a glimpse of AuronPlay's funny side as he explains the game haters play.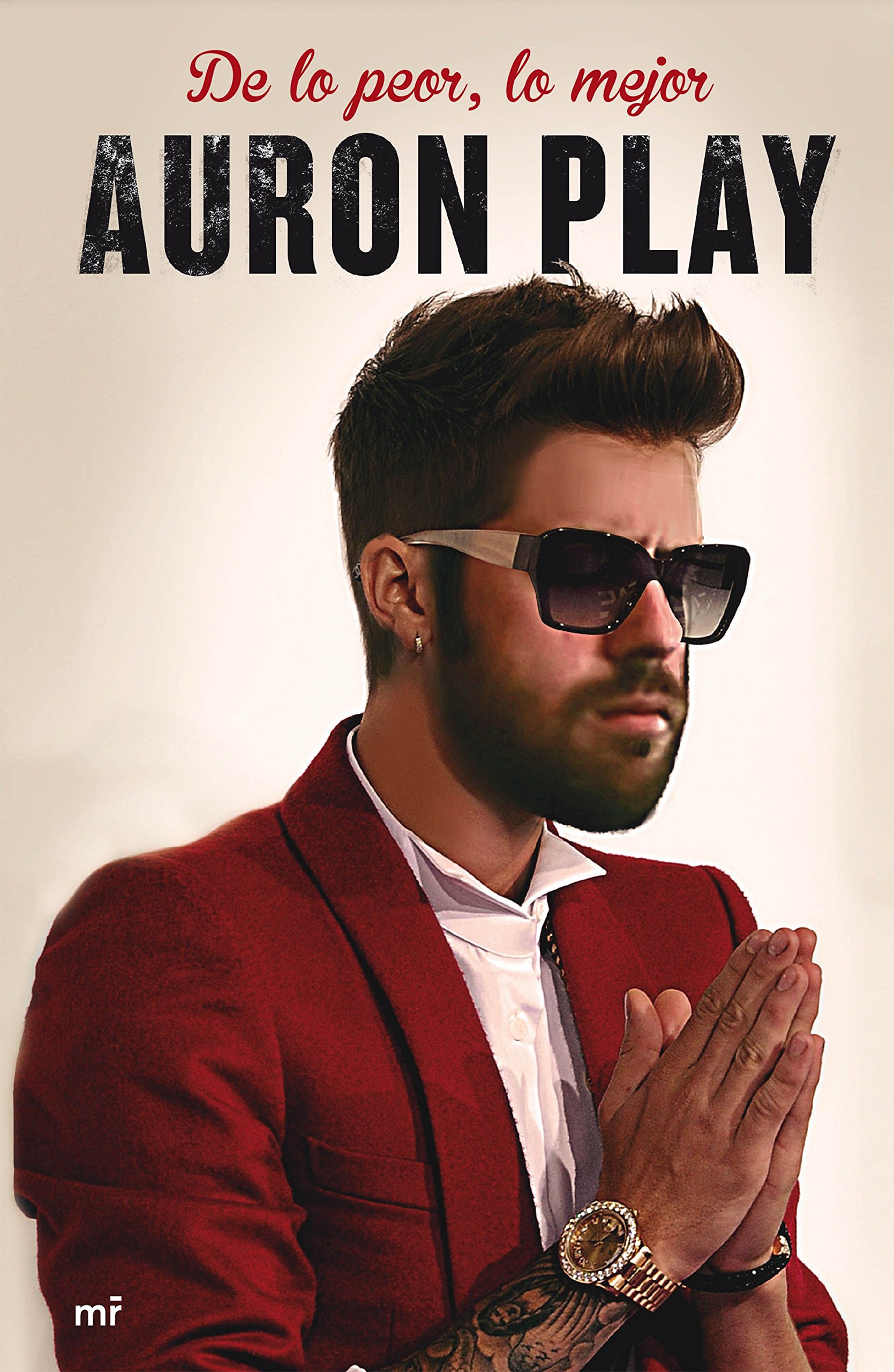 Ediciones Martínez Roca also published this 160-page book in Spanish in 2015. In it, AuronPlay gives different pieces of advice. He also answers some of his fans' queries. Unquestionably, it allows us to know more about this distinguished YouTuber and his opinions about an array of topics.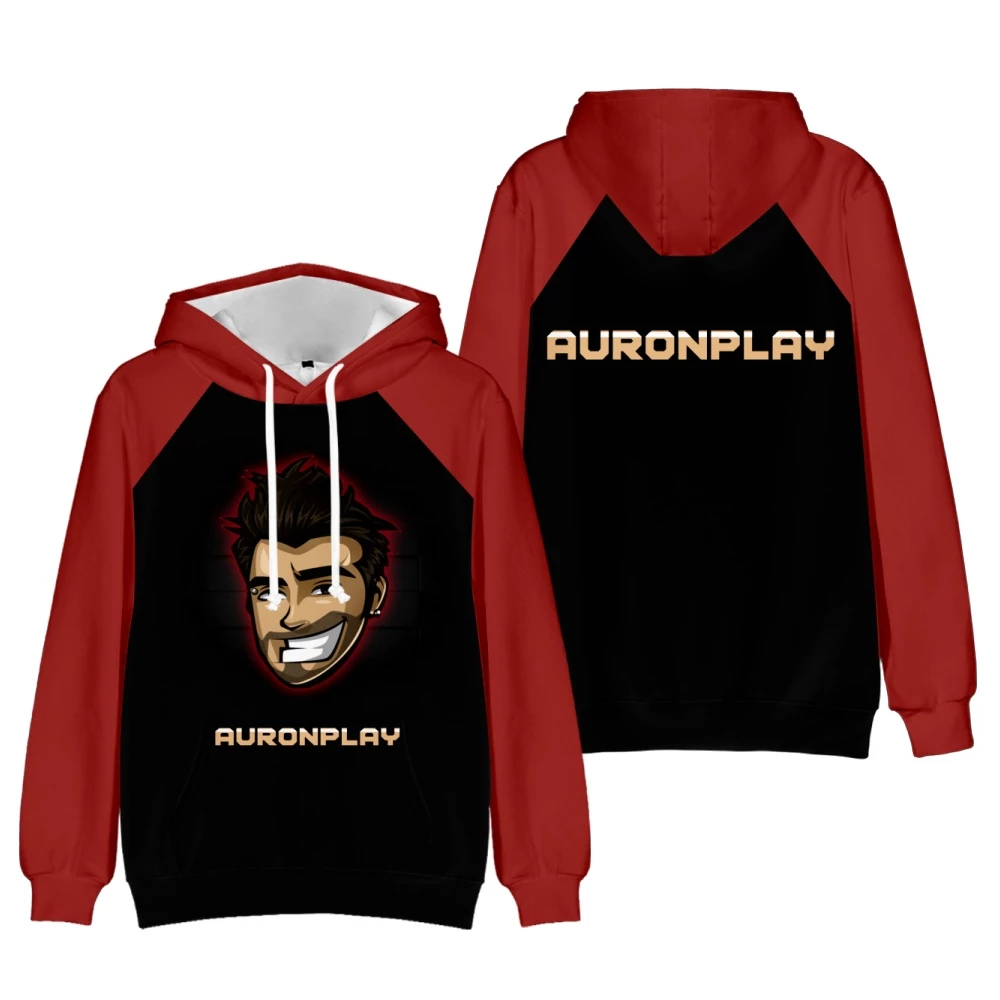 Apart from AuronPlay's books, you'll also find this classy hoodie on the market. It's designed for both kids and adults, all free to choose from the many sizes available. In addition, it can be shipped to various parts of the world.
If you still want to explore more AuronPlay-inspired hoodie options, consider this auronplay Auron Pullover Hoodie designed by diegoabero. Even so, the provided sizes are a bit limited since they are only between small and 2XL.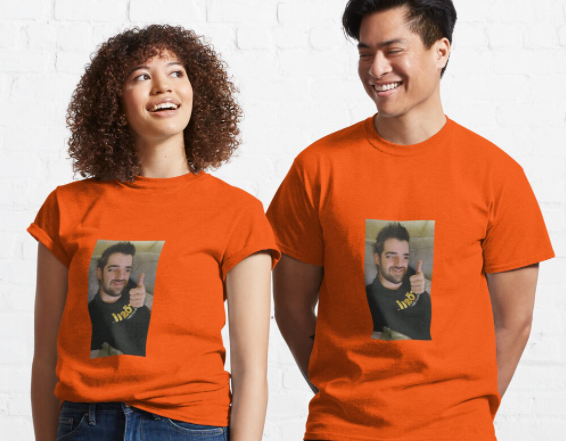 Be sure to check out this stylish t-shirt brought to you by Starlikeyouself. This brand offers it in sizes ranging from small to 5XL.
The color options are also pretty diverse. They include white, black, denim heather, grey, gold, dark red, army, green, purple, red, light blue, and crème.
Supposing you prefer long-sleeve t-shirts to short-sleeve ones, rest assured that this brand also offers a quality option, but only in white.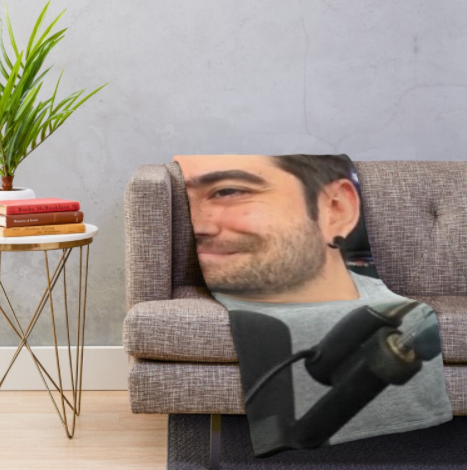 A quality throw blanket is always worth it because it keeps you warmer at home. If you have always wanted to purchase one, look at this option sold and designed by auroner27.
This throw blanket features a massive AuronPlay pic during one of his streams. You can have yours in a small, large, or medium size, depending on your unique tastes or needs.
Taking care of it is effortless, thanks to its soft material, plus it is machine washable. It's also important to note that this brand also offers AuronPlay-inspired throw pillow, poster, tapestry, tote bag, and duvet cover.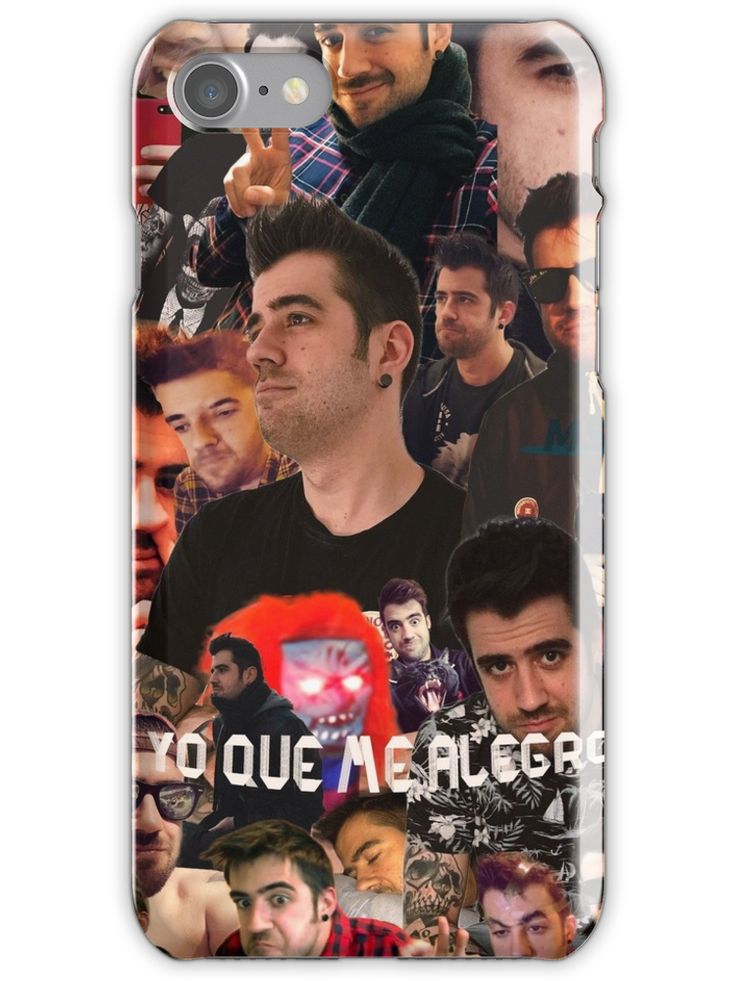 Hunting for a lasting and flexible case for your iPhone? Check out this shock-absorbent TPU case offered by diegoabero. It's available for various models, such as iPhone13, iPhone 13 Pro, iPhone 12, iPhone 12 Pro, iPhone XS, iPhone 6, and iPhone 7.
With only 26g, this case won't add much weight to your phone, so you don't have to worry about its portability. Then, it allows for Qi-standard wireless charging to enhance your convenience.
In addition, this brand avails three case styles – a soft case, a snap case, and a tough case.
Note that diegoabero also provides other phone cases, including one AuronPlay and El Rubius-inspired option. If you're a fan of these two top-rated Spanish streamers, it's a fantastic choice for you.
Frequently Asked Questions about AuronPlay
Question: Where does AuronPlay live today?
Answer: AuronPlay lives in Andorra.
Question: Has AuronPlay been involved in many philanthropic activities?
 
Answer: Yes. AuronPlay has participated in several humanitarian acts. For example, he donated 7,000 masks to the Institut Català de la Salut in 2020 during the devastating coronavirus pandemic. He also raised finances for the Spanish Federation of Food Banks towards the end of the same year.
Question: Is AuronPlay married?
Answer: Not yet. AuronPlay hasn't wedded his girlfriend, Sara Moledo.
Question: Is AuronPlay active on Twitter?
Answer: Yes, AuronPlay is super active on Twitter. He tweets every day and currently has 13.7M followers.
Recommended Reads:
Research Citations
https://www.sportskeeda.com/gta/how-much-auronplay-earned-since-2019-via-twitch-alleged-leak-reveals-gta-5-streamer-s-earnings
https://www.forbesindia.com/article/lifes/who-are-the-most-popular-streamers-on-twitch-around-the-world/73383/1
https://www.dexerto.com/entertainment/spanish-streamers-taking-over-twitch-ibai-auronplay-more-dominate-1647742/
https://www.upcomer.com/the-top-10-most-watched-twitch-streamers-in-january/
https://www.youtube.com/user/auronplay/about