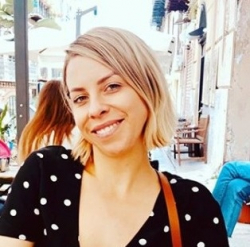 Latest posts by Jodie Chiffey
(see all)
Johan "N0tail" Sundstein is a Twitch streamer, YouTuber, professional Dota 2 player. He's the founder and captain of OG, currently on its inactive roster.
N0tail joined the esports scene when he was only a teen. His unyielding passion for Dota has seen him become one of the wealthiest figures in the gaming industry.
But it's not all about making bank for him. N0tail possesses glaring leadership skills, which have been handy in enabling him to coach OG's new members. Still, he has time to hone his gaming skills and interact with his devotees online.
If you're eager to know N0tail better, read this bio, which provides the most critical info about him. Let's get things started with these quick facts!
N0tail's Bio Facts
| | |
| --- | --- |
| Real Name | Johan Sundstein |
| Birthdate | October 8, 1993 |
| Birthplace | Denmark |
| Nicknames | N0tail, BigDaddy |
| Height | 6 feet |
| Nationality | Danish/Faroese |
| Zodiac Signs | Libra |
| Siblings | N/A |
| Children | N/A |
| Girlfriend | N/A |
| Games Played | Dota 2 |
| Net Worth | Over $7M |
| Social Media | Twitter: @OG_BDN0tail, YouTube: N0tail, Twitch: BigDaddy, Instagram: og_n0tail |
| Awards | N0Tail hasn't bagged any gaming awards as of this moment |
| Last Updated | February 2022 |
N0tail's Birthplace and Early Life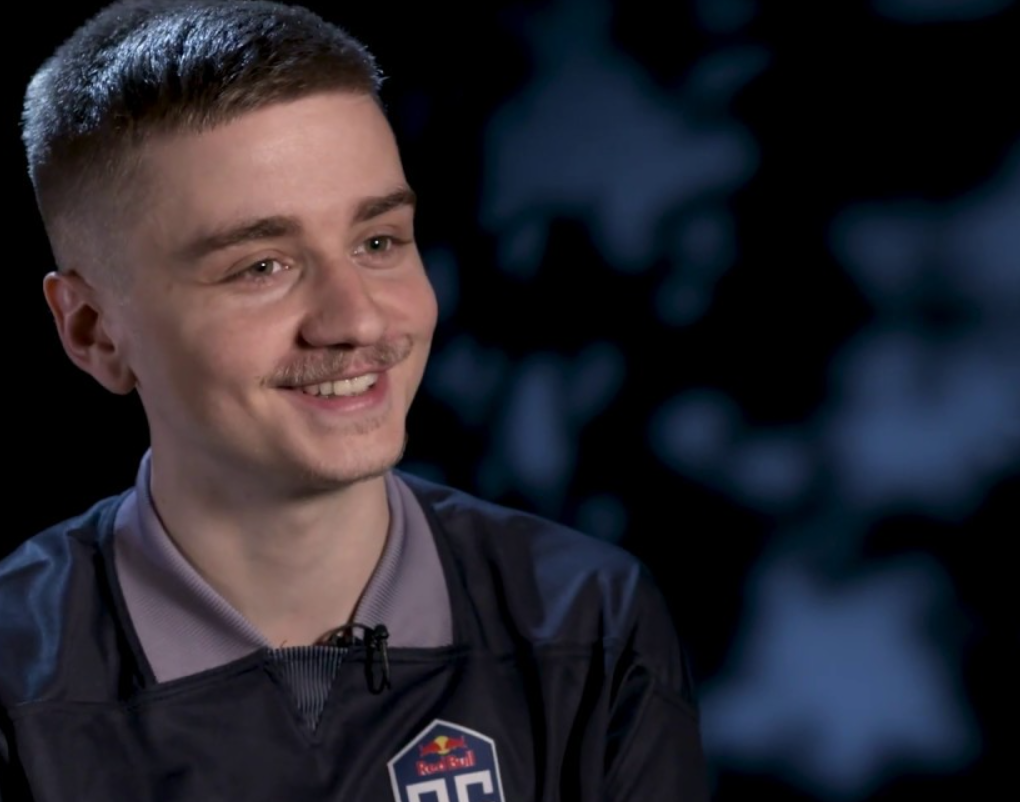 N0tail was born in Denmark on October 8, 1993. He was also raised here.
Despite his massive fame, not much is known about his parents, siblings, or school life.
Seemingly, N0tail enjoys his privacy because he hasn't talked about these topics on social media.
How Did N0tail Get Started Gaming?
N0tail's love for gaming developed when he was pretty young. At only two, he was already exploring simple video games.
N0tail started playing Heroes of Newerth (HoN) competitively when he was 15, becoming one of the youngest esports athletes.
After a while, he made friends with Tal "Fly" Aizik, who'd later become his best ally and Jascha "NoVa" Markuse. Fnatic's manager, Danijel "StreeT" Remus, noticed this trio for its superb gaming skills and decided to take it under his wing.
This marked the beginning of N0tail's highly successful esports career.
N0tail's Pro Heroes of Newerth Career
Changes to Fnatic's Heroes of Newerth roster paved the way for N0tail, Fly, and NoVa to merge with Kalle "Trixi" Saarinen and Henrik "FreshPro" Hansen to form the new Fnatic HoN team. And they were the perfect fit!
In no time, they began winning online tournaments. N0tail and his squad would later finish 1st place in four successive DreamHack events.
Dota 2
N0tail, Fly, and NoVa switched titles in 2012, still under Fnatic. But their start with Dota 2 was somewhat rocky.
N0tail and his squad weren't bagging as many wins as anticipated, and it was frustrating.
In 2014, N0tail announced that he was leaving Fnatic, his first team to play under.
Fly followed suit, and together, they created Team Secret, persuading KuroKy, Puppey, and S4 to join them.
Unfortunately, N0tail and Fly were both kicked out of Team Secret. In 2015, they formed (monkey) Business, together with David "MoonMeander" Tan Boon Yang, Amer "Miracle-" Al-Barkawi, and Andreas Franck "Cr1t-" Nielsen.
N0tail's new team performed exceptionally, and it would later become OG, the first Dota squad to ever win two Internationals (2018 and 2019) in a row.
Check out another Dota2's famous player, read Topson's bio here.
More Achievements
N0tail has achieved feats some players still deem impossible, which has earned him money, respect, and admiration from other professional gamers and esports enthusiasts alike. For starters, he boasts the highest tournament earnings in the Dota scene.
Besides, N0tail is the first Danish player to be crowned a TI champion, and he's the only one so far. He's also won 4 majors, placing him on the top decorated Dota 2 players' list.
In addition, N0tail has been recognized by major publications. For instance, he appeared on Forbes 30 Under 30 list when he was only 25.
N0tail's Videos
This is one of the best videos to help you get N0tail's moving journey as an esports athlete. It was uploaded by theScore eSports, and it covers most parts of his gaming journey, including OG's unbelievable two TI wins.
Check out this YouTube video telling the inspiring tale of N0tail and Tal "Fly" Aizik. These two are now recognized as Dota 2 gods, both being the globe's first two-time TI winners and loyal friends bound by an enviable connection and undying love for Dota 2.
N0tail's Gaming Setup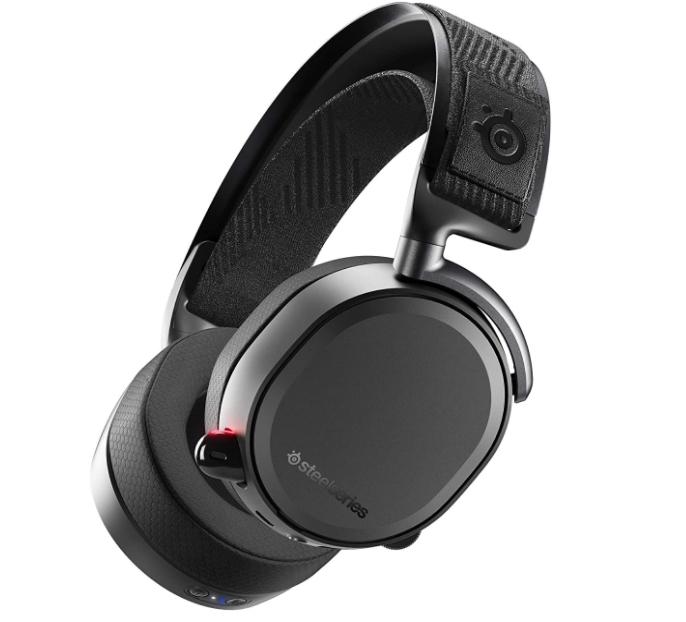 The Arctis Pro is a versatile high-end gaming headset from Steel Series peripheral manufacturing unit. It is one of the first gaming headsets that use Hi-Res audio to reproduce audio out to 40,000 GHz.
The sturdy headset has an aluminum frame and suspension, making it durable and comfortable. Its headband can be adjusted using the Velcro patch to snugly fit on the head with minimal to no pressure on a gamer's head.
Two swappable and rechargeable batteries power the headset, each capable of running for 20 straight hours.
Another impressive feature is the Dual wireless technology with which one can get rock solid 2.4 wireless lossless audio for truly immersive gameplay.
Add this to the comfortable airweave fabric, clear cast gaming mic, and Bluetooth connection capabilities, and you will attest that N0tail had a reason for choosing the SteelSeries Arctis Pro headset.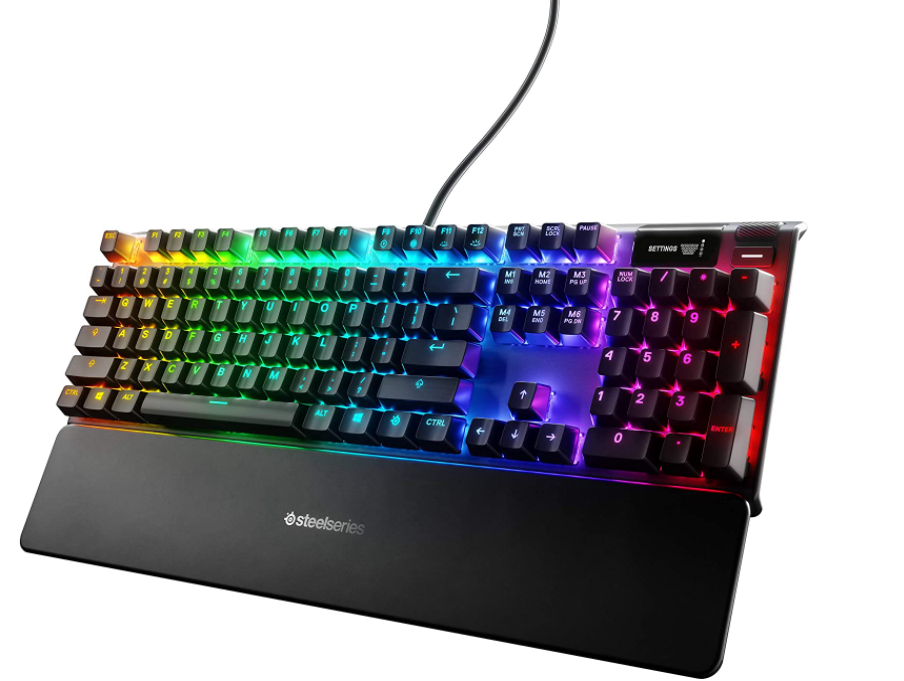 The SteelSeries Apex Pro is an outstanding ergonomic mechanical gaming keyboard that is highly responsive and allows for extensive gaming customization.
Its keys are not only highly responsive but are also backlight and can be programmed to travel to preset distances before giving 8X better responsive and 5X actuation.
The sturdy keyboard has a 5000 Aircraft-grade aluminum frame making it last double the lifetime of most mechanical gaming keyboards.
The keyboard has a deliberate record-breaking speed that gives N0tail the split seconds he needs without compromising his accuracy or precision.
Like other mechanical gaming keyboards, it comes with RGB lighting that allows up to 16.8 million color customization. But unlike most, it features an OLED that displays useful information for custom adjustments, profile swaps, and other gaming commands.
The keyboard also features dedicated media control keys, three-way cable routing, and customizable macro keys for storing profiles.
Lastly, it has a premium detachable magnetic wrist rest that provides full palm support when gaming.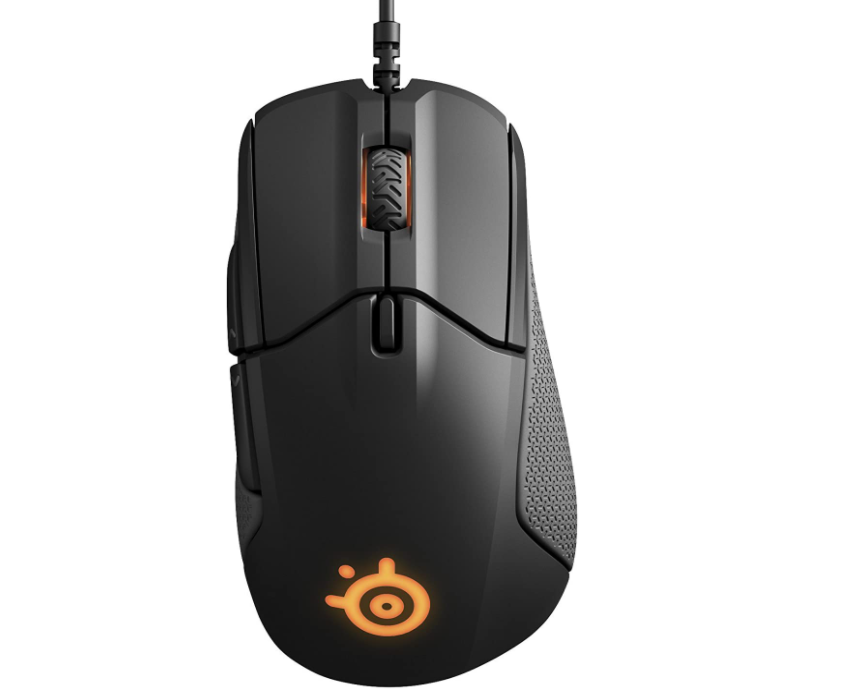 The SteelSeries Rival 310 is an ergonomic claw grip optimized gaming mouse. It is fairly heavy but sturdy with low click latency, programmable buttons and excellent sensor performance capabilities.
The mouse has rubber grips on either side, a high quality plastic build, and a matte finish to give it the eye pleasing, and gamer desired look.
It has a two-zone multi-prism RGB illumination, 350 IPS and a 1-to-1 tracking eSports sensor.
N0tail's Family
As of this writing, N0tail is single. According to rumors, he has been in one relationship. But he never disclosed the identity of his ex. Therefore, we also don't know how long they dated.
Jógvan Sundstein, former Faroese prime minister, is N0tail's grandfather. He's famous for being a Faroese People's Party member and the first Faroese politician to publish a memoir.
N0tail's Net Worth and Career Earnings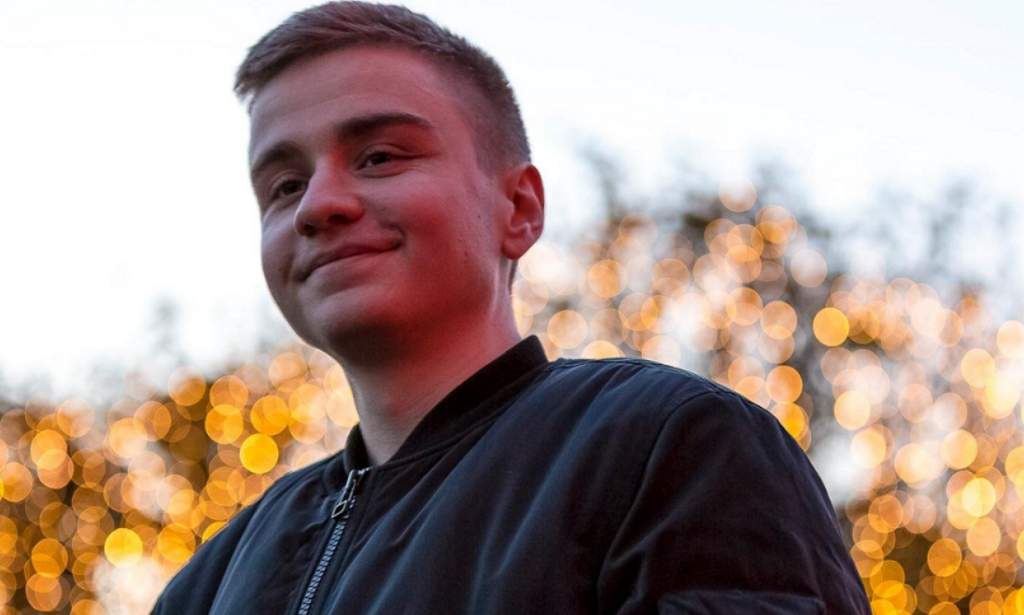 As of 2022, N0tail's net worth is over $7 million. Below, let's explore this esports athlete's primary income streams since he entered the competitive gaming scene:
Tournaments
As of 2021, N0tail had earned $7,183,837.80 from 129 gaming competitions. Dota 2 accounts for $7,172,111.58, 99.84% of his total gaming earnings. This Dota 2 coach made $11,726.22 from playing nine Heroes of Newerth games, making only 0.16% of all the cash he's raked in gaming competitively.
If we break down N0tail's earnings by teams, he's earned $6,953,722.23 on OG's roster. This makes 96.80% of his gaming career's gross income. Other teams that have contributed to his net worth are Team Secret ($47,636.60), Fnatic ($73,397.26), Cloud9 ($101,089.51) and (monkey) Business ($7,438.80).
N0tail once participated in a gaming tournament as a free agent, making $553.40.
The highest sum N0tail has ever earned is $3,156,621.23 when he was 25, while the least was $5,858.50 when he was only 18.
YouTube
Like other famous athletes such as Arteezy (read Arteezy's bio) and Heelmike (check Heelmike's bio), N0tail has a YouTube channel to upload his gaming content.
He created it in July 2019, and it has amassed over 10 million views as of this writing.
As you might already know, YouTube compensates all its creators for every 1,000 monetized views. Chances are, N0tail has received a significant sum from this top video-sharing company.
Twitch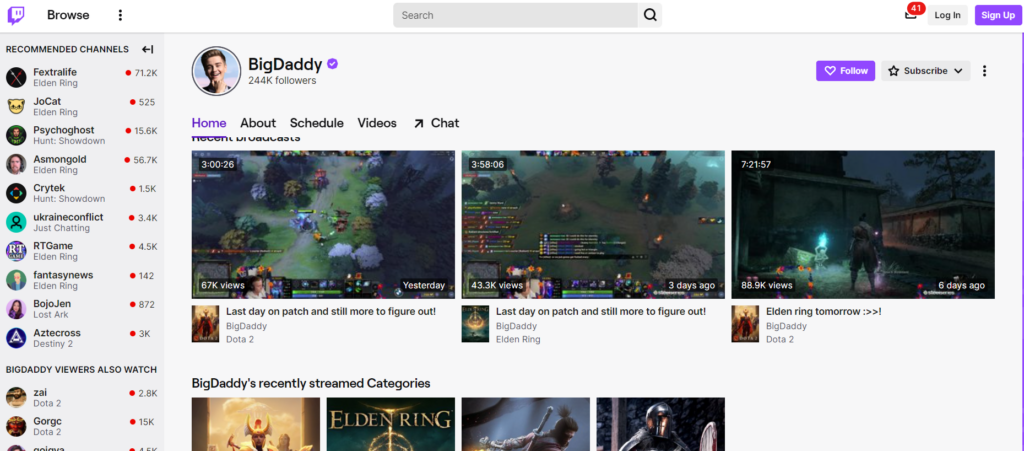 In addition, N0tail is a popular Twitch streamer, even though this platform once banned him. He could be receiving some money monthly in Twitch payouts, but we could not figure out the exact sum.
Esports Organizations
N0tail has joined five esports teams so far, the latest one being OG. This means that he's eligible for at least $50,000 yearly, as long as he's on one of these organization's rosters.
It's hard to tell the exact sum he's received from these esports companies since he's never talked about his monthly or annual payments. Even so, we believe it could be a substantial amount.
N0tail's Retirement and Post Professional
N0tail may currently be on OG's inactive roster, but he's not expressed any desire to quit gaming competitively. Notably, he's still within this esports organization to train and mentor the new Dota 2 players joining it, paving the way for its further success.
N0tail remains active on social media. He streams often on Twitch, plus, he also uploads gaming videos on his YouTube channel.
N0tail's Merch
Purchasing N0tail's merch is a fantastic way to appreciate him as one of the top players dominating the Dota 2 scene. If you're scouring the market to find some of the worthy items on sale, you'll be relieved to know there are several options, including: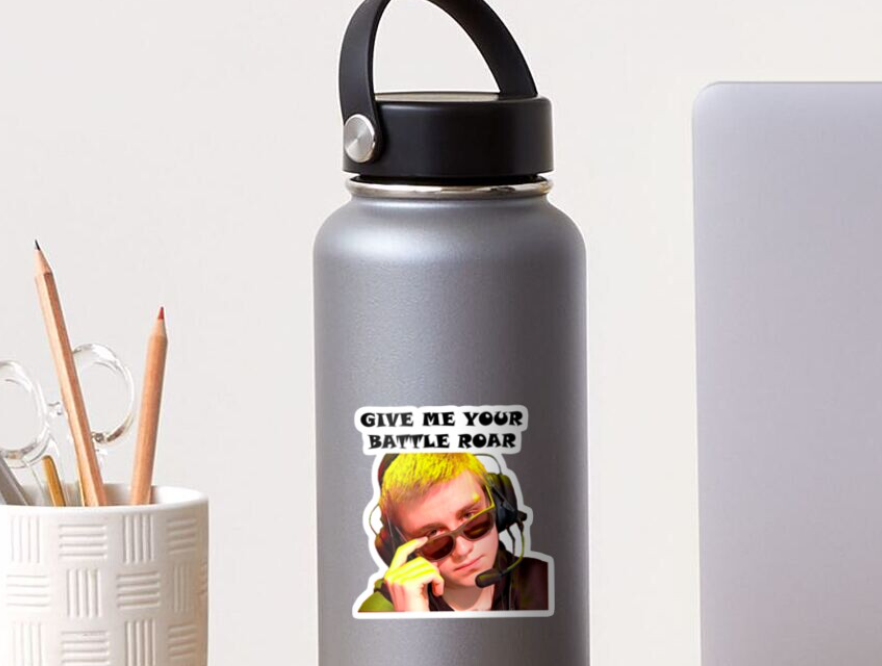 Check out this N0tail Sticker designed by ArtemMoTo. Its primary selling points include durability and water resistance. You're also free to order yours in any provided three finishes – glossy, transparent, or matte.
This lasting Sticker is suitable for personalizing items such as water bottles, notebooks, and laptops. It can also look amazing on the walls of your office, bedroom, or living room – depending on where you need to decorate.
What's even better is that it's easily removable, allowing you to change its position as often as you'd like.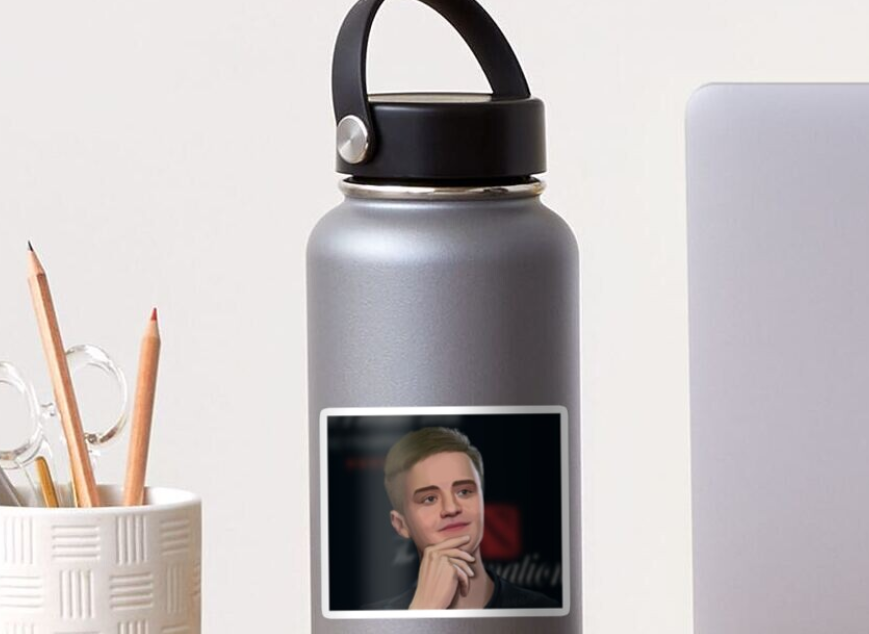 Here's another N0tail sticker you could also consider. Unlike the one above, evitom designed this one. Even so, it's also water-resistant, durable, and removable. It's availed in a glossy, matte, or transparent finish, allowing you to pick your favorite.
This poster is designed for you if you're a fan of not only N0tail but also his OG teammates. It could be the perfect decorative item for your bedroom, gaming studio, or office.
This OG Dota 2 Poster comes with a semi-gloss finish, which adds to its durability and makes it low-maintenance.
KenHensly, its designer, provides it in three sizes – small (15.9 x 23.2 in), medium (22.7 x 33.1 in), and large (32.1 x 46.9 in)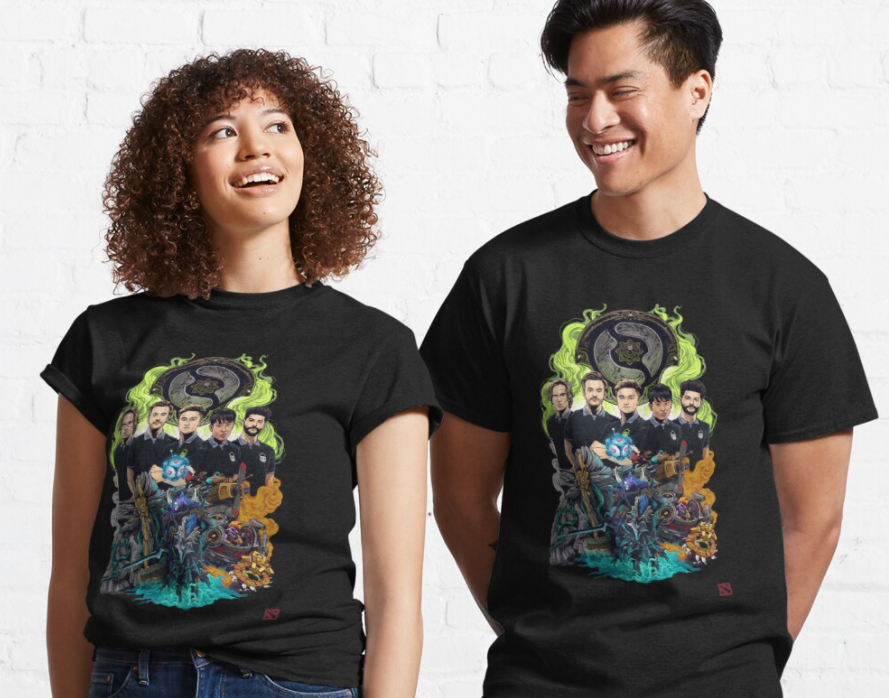 This is another N0tail product brought to you by KenHensly. It's ideal for you if you're also enthusiastic about other OG members such as Topson.
The front of this t-shirt comes with a classic OG Dota 2 poster. It comes in an array of sizes, ranging from small to 5XL. Besides, you also have 15+ color options to choose from, including white, dark red, gold, orange, light blue, brown, navy, blue and green.
KenHensly also sells an OG Dota 2 Long Sleeve T-Shirt, but the color options are only black, white, dark blue, cardinal, heather grey, and dark grey. Be sure to check out the OG Dota 2 Long T-Shirt in black, white, and charcoal heather and the OG Dota 2 Baseball ¾ Sleeve T-Shirt in seven colors, including white/black, white/navy, white/red, white/blue, white/asphalt, and white/green.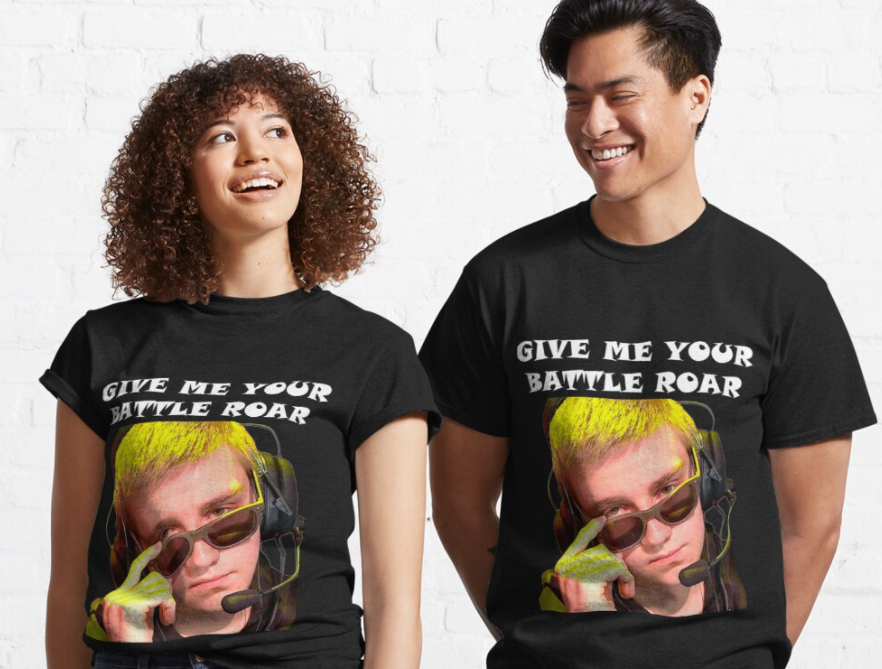 This fashionable N0tail t-shirt made for everyday wear could be worth your cash. It features a neckband and double-needle hems to make it more durable. In addition, it has a female and male fit to meet the diverse needs of all N0tail fans.
The materials you'll find on these t-shirts depend on the colors you pick. For instance, solid colors leverage 100% pre-shrunk cotton. For denim heather, expect 50% polyester and 50% cotton. Heather grey comes with 90% cotton and 10% polyester.
Some of the options provided are dark grey, red, navy, denim, white, and army, dark red, orange, and light blue. The available sizes are equally diverse, ranging between small and 5XL.
Frequently Asked Questions about N0tail
Question: Why did Twitch ban N0tail in 2019?

Answer: Twitch banned N0tail for uttering homophobic slur during one of his Dota 2 streams.
Question: Did N0tail make any money as a competitive player before he turned 18?ion: Did N0tail make any money as a competitive player before he turned 18?
Answer: Yes. N0tail earned $7,045.80 from participating in seven gaming tournaments before 18.
Question: Where does N0tail live?
Answer: N0tail currently lives in Lisbon, Portugal, in a luxurious mansion with 17 bedrooms.
Question: Is N0tail an animal lover?
Answer: While we're not sure of all the animals N0tail likes, we know he's enthusiastic about dogs, as his Instagram shows. He has posted several adorable pics of having fun with his furry pals.
Recommended Reads:
Research Citations
https://www.theloadout.com/dota-2/notail-twitch-ban
https://clutchpoints.com/og-start-anew-notail-topson-leave/
https://www.bbc.com/news/av/technology-55668397
https://www.hotspawn.com/player-spotlight-n0tail-a-testament-to-never-give-up/
https://www.ginx.tv/en/dota-2/n0tail-journey-superstar-og-seeds-coach
https://win.gg/news/n0tail-goes-from-ti-champ-to-forbes-30-under-30/
https://www.redbull.com/int-en/og-dota-2-interview-heroes-of-newerth