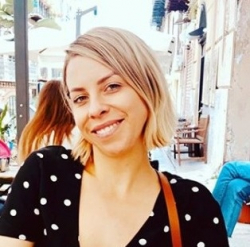 Latest posts by Jodie Chiffey
(see all)
Topias Miikka "Topson" Taavitsainen is a professional Dota 2 player, currently on the esteemed OG's inactive roster. He also streams this battle arena video game on Twitch and creates YouTube content.
Topson was once the most underestimated player in the competitive gaming universe. His transition into one of today's highest-paid esports players and The International's two-time champion is awe-inspiring.
Contrary to other prosperous esports players like Stable Ronaldo (check Stable Ronaldo's bio), Topson's social medial following is not that huge. His collective devotees on Twitter, Twitch, Instagram, and YouTube are a little less than a million.
But don't mistake this for lack of talent. This Dota 2 legend stepped into this game's largest stage for the first time and walked out a champion, a feat that shocked everyone in the esports scene.
He went from playing Dota 2 in his bedroom to sharing moments with the president of Finland, Sauli Niinistö!
Eager to know more about Topson? Read this bio to the end.
Topson's Bio Facts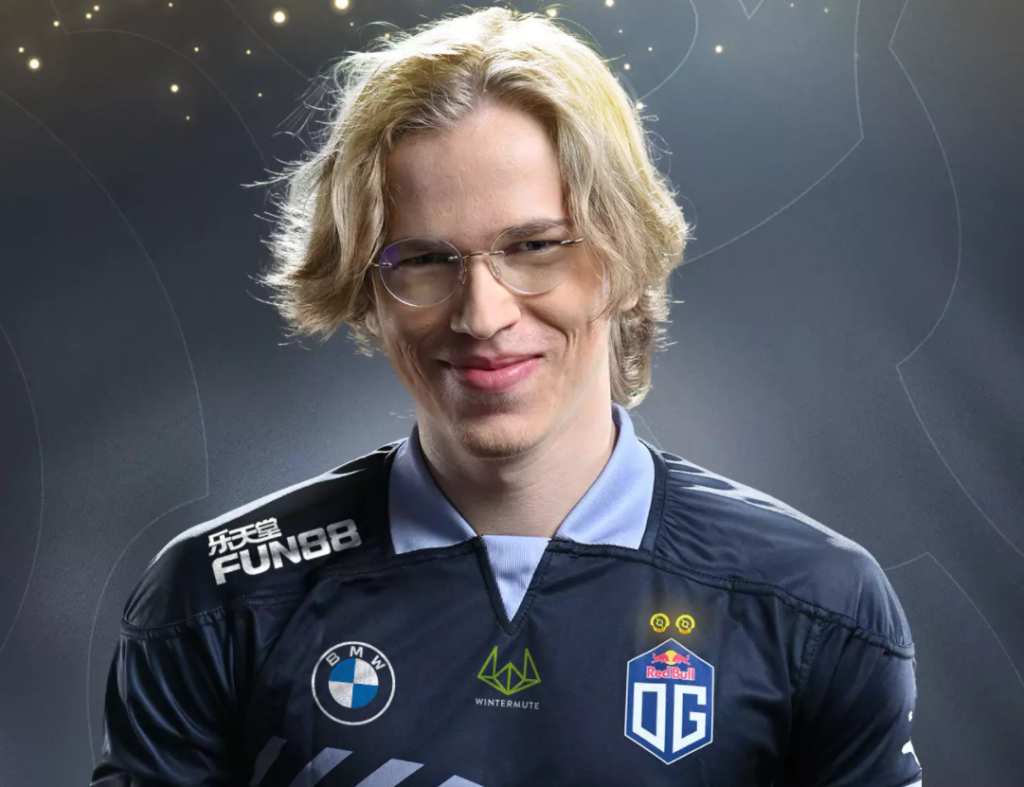 | | |
| --- | --- |
| Real Name | Topias Miikka Taavitsainen |
| Birth Date | April 14, 1998 |
| Birthplace | Finland |
| Nickname | Topson |
| Height | N/A |
| Nationality | Finnish |
| Zodiac Sign | Aries |
| Siblings | Topson has four sisters and seven brothers |
| Children | Topson has a daughter – Riina Azalea Taatvisainen |
| Spouse/Parmer | Mawar Remy Taavitsainen (wife) |
| Games Played | Dota 2 |
| Net Worth | $5 million |
| Social Media | Twitch: Topsonous, Twitter: @TopsonDota, Instagram: Topias Taavitsainen. YouTube: Topson |
| Awards | Topson won theScore esports Awards 2018: Rookie of the Year |
| Last Updated | February 2022 |
Topson's Birthplace and Early Life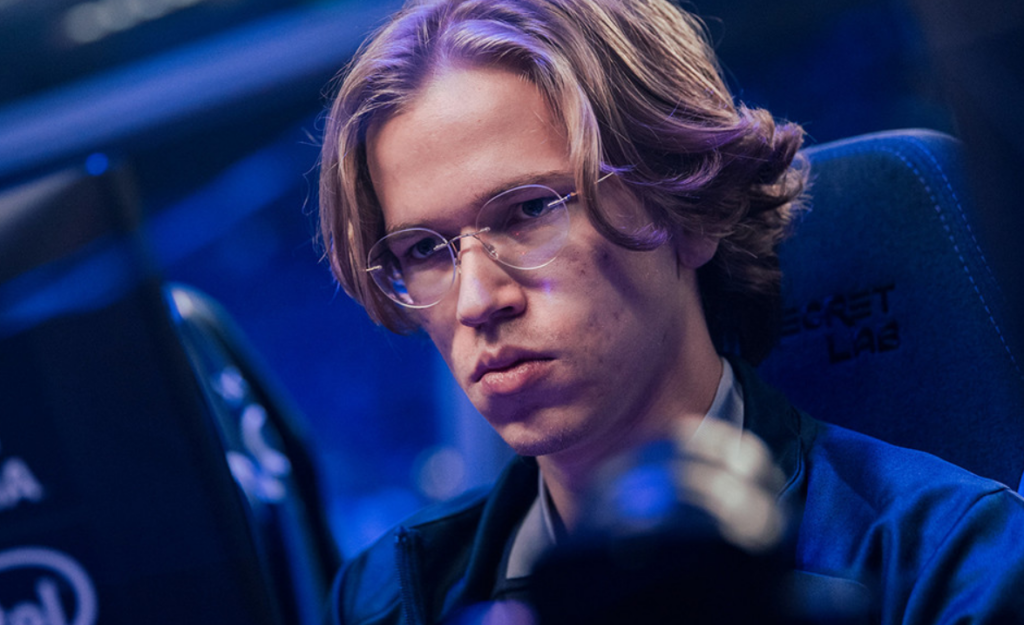 Topson was born on April 14, 1998. His father owns and runs a construction firm, but his mother's profession is unknown.
Topson has eleven siblings – four sisters and seven brothers.
More often than not, Topson's brothers played video games. They motivated him to discover Defence of the Ancients (DotA) when he was only 8. Soon enough, this game grew on him, and he has played it ever since.
Initially, Topson trained to be an electrician. But this player changed his mind and went to culinary school a year later. Still, it wasn't what he wanted to do for life, so he dropped out to pursue professional Dota play.
Although his parents were skeptical about how he'd earn a living through gaming, they still supported him. His explosive success surprised but impressed his mother.
Check out Stable Ronaldo's Bio here!
How Did Topson Get Started Gaming?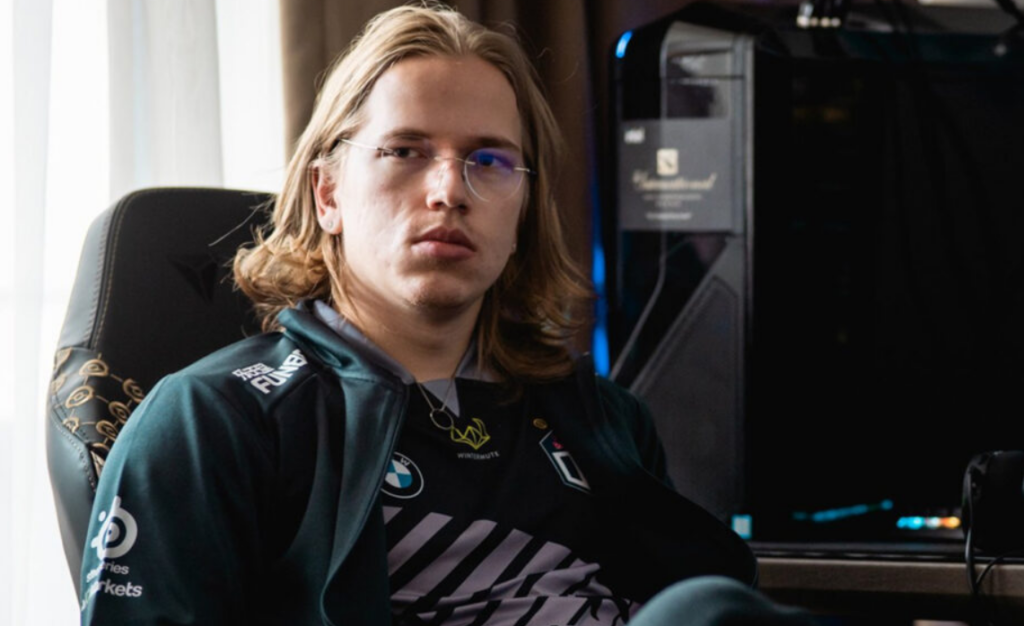 Topson started playing DotA when he was barely 10. Even so, it wasn't until his late teen years that he joined the professional gaming scene.
In 2018, OG recruited Topson to be their new mid-laner, three months before The International. He was only 20, with zero experience in any major competitions. Most people didn't even anticipate any exceptional skills, let alone a win.
But they were in for a huge shock because he finished first at that Dota 2 tournament, winning $2,246,831.60, with the highest deaths per game (7.28) of any gamer in Dota history.
2019 was also a great year for Topson. He spent months playing Dota 2 (see how he compares Dota 2 player Puppey) with his OG team, which led to him winning The International again, for the second time in a row. He pocketed $3,124,036.20, achieving the highest average kills per game.
Today, Topson is known for his different play style that has distinguished him from other middle laners. His Dota skills are still unmatched, and amateur and inexperienced players look up to him.
Check out AlexiaRaye's bio here!
Topson's Videos
Check out this YouTube video uploaded by theScore Esports to understand Topson's journey from an underdog to a Dota god. This video dives into how he joined the competitive gaming circuit, his 'unusual' playstyle, and admirable self-confidence that has seen him become the world's first two-time consecutive TI winner.
In this YouTube video, Topson introduces his daughter, Riina Azalea Taatvisainen, to his fans. It's doubtlessly of the most adorable ones he's ever uploaded. Yes, he's made excelling at Dota his life's work, but he still has time for his loved ones, which shows us that we can have it all.
Topson's Family
Topson's wife is Mawar Remy Taavitsainen. In 2020, they welcomed their daughter, Riina Azalea Taatvisainen.
Some of this Dota player's fans were surprised because this couple had stayed low-key during the entire expectancy period. As Mawar revealed on her Instagram stories, she and Topson planned to keep everything private.
Everyone was thrilled all the same. Most of his enthusiasts and friends sent their congratulatory messages, jokingly referring to him as "Dadson" and "Topdad."
After Riina's birth, Topson spent more than six months away from his family because of the Dota calendar. He had to prepare for competitions with his team. His loved ones understood and did everything to provide the best environment for him to perform exceptionally.
But it was all too much for Topson. He didn't want to miss out on his daughter's early years, so he took a break after The International 2021.
Today, he still streams this game and interacts with his fans on social media.
Topson's Net Worth and Career Earnings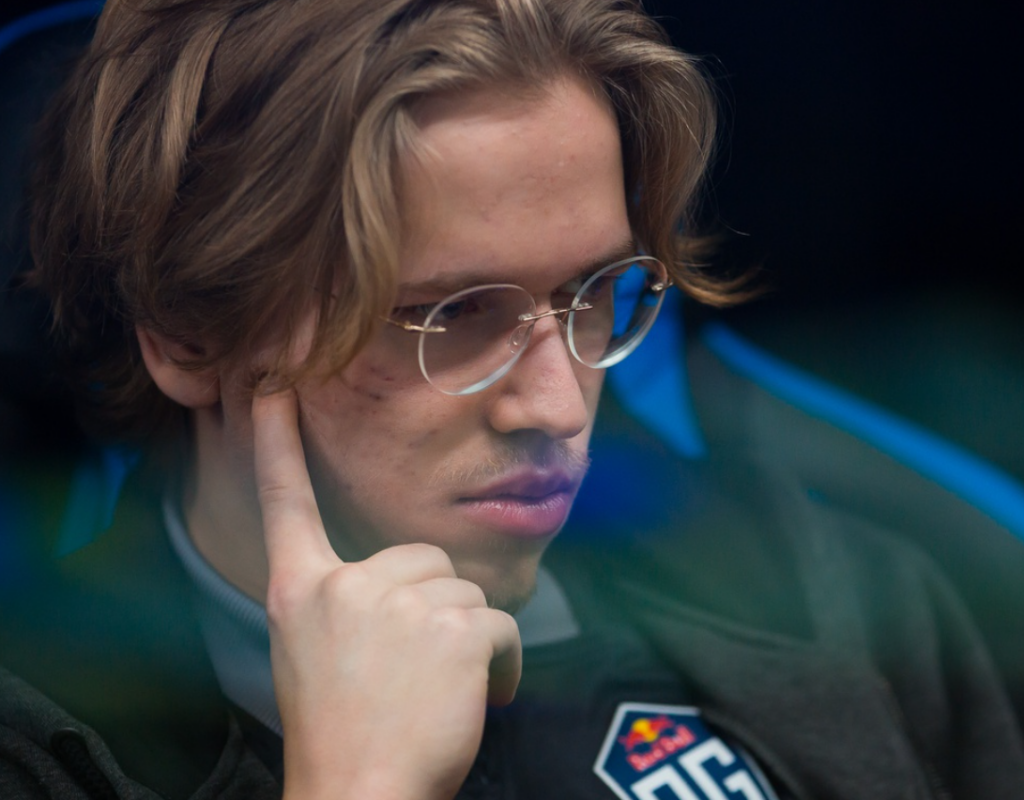 As of this writing, Topson's net worth is approximately $5 million. Check out his career earnings and income sources.
Tournaments
Topson had made $5,690,417.57 from participating in 32 Dota 2 competitions for the Finish National Team, Team OG, and as an independent player.
OG accounts for 99.94% ($5,686,839.20) of Topson's total earnings. This gamer has received $1,578.37 from competing in a Dota 2 tournament alone and $2,000.00 from playing for the Finnish National Team. The latter has professional players experienced in many esports, ranging from Dota 2, Hearthstone, and Overwatch to PUBG, Starcraft 2, CS: GO, and Heroes of the Storm.
Topson raked in a whopping $3,146,536.20 (55.30% of his career earnings) when he was 21 years old in 2019. The previous year, he made $2,264,331.60, which has also largely contributed to his net worth today.
It should be noted that the millions of dollars Topson earned in 2018 and 2019 were from winning The International in 2018 and 2019 consecutively.
YouTube
Topson opened his YouTube channel (Topson) in 2020, and it had garnered 15,050,000 views as of February 2021.
This online video-sharing platform pays per view. Some content creators make between $3 and $5 per thousand views. But a top talent like Topson could be assured of at least $5 for every 1,000 views his gaming videos get. We bet he's already made a large sum and is set to make more in the future as long as he continues to upload his entertaining content.
Topson's Retirement and Post Professional
Topson is currently on a break to concentrate on his young family. Even so, he's still a part of OG. We're unsure when he's going back on this team's active Dota 2 roster, but we're looking forward to it.
Though Topson is not playing Dota 2 competitively, he still streams this game frequently on Twitch and uploads some of his gaming clips on YouTube.
Topson's Merch
With Topson's souring fame, it's not rare to find brands selling some of his merch. Most Dota 2 fans are ready to pay for it at any time. Below are some of the options you can think about if you're looking for Topson merchandise right now.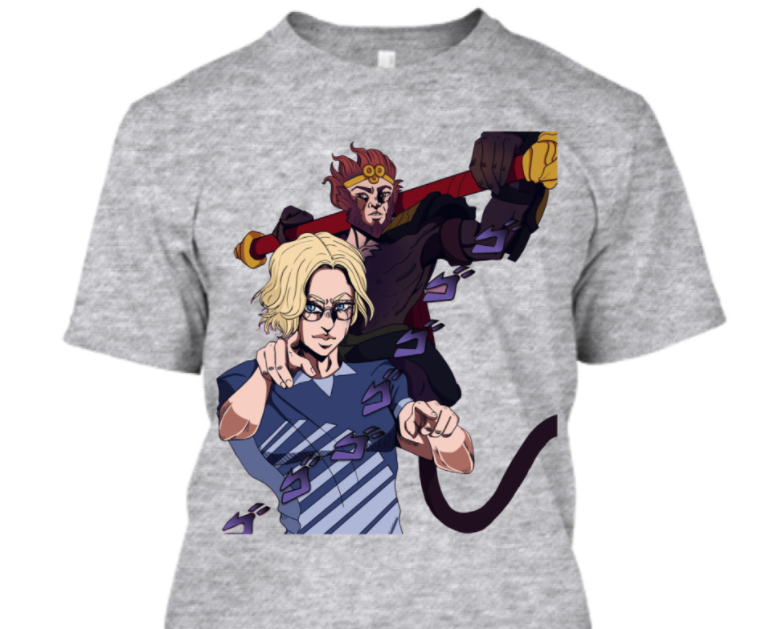 This stylish t-shirt is designed by ducthang. This brand avails it in an extensive list of colors, including sport grey, light-blue, navy, black, red, forest green, Irish green, yellow, orange, and fuchsia.
Depending on your individual preferences, you can have this t-shirt in a V-neck or round neck. The sizes also vary, so it's up to you to pick your fit.
Like the t-shirt, this hoodie is also brought to you by ducthang. Feel free to choose from a wide range of colors, such as white, black, sport grey, navy, orange, maroon, and red.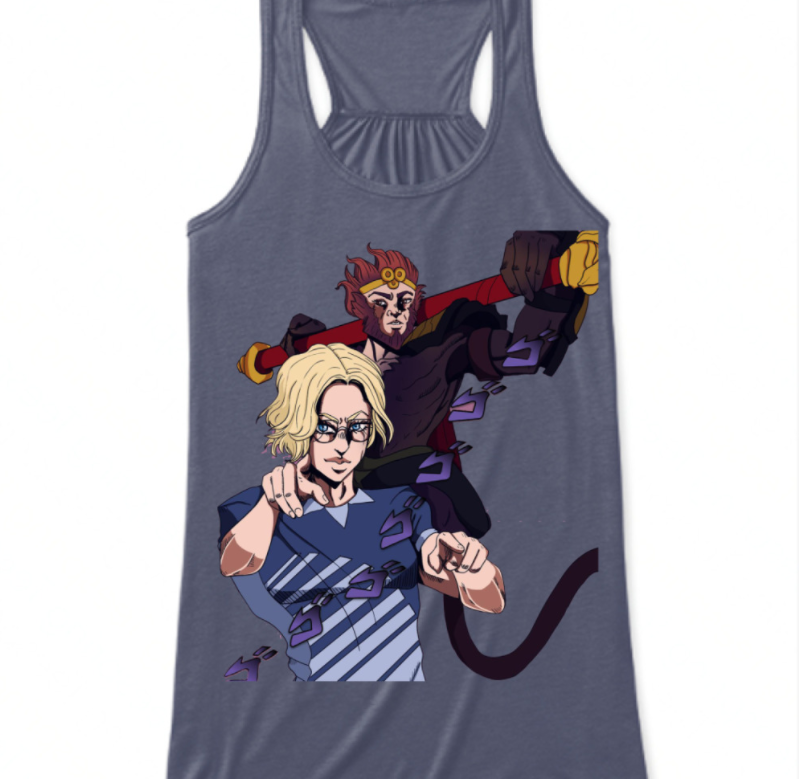 Are you looking for a trendy tank top to wear on those hot summer days? Check out this one available on the ducthang online store. You can have yours in dark colors such as black and navy, but brighter ones like light pink, coral, and white are also available.
If you prefer regular tank tops to flowing ones, consider this brand's option that's provided in only five sizes (S – 2XL) as of this writing.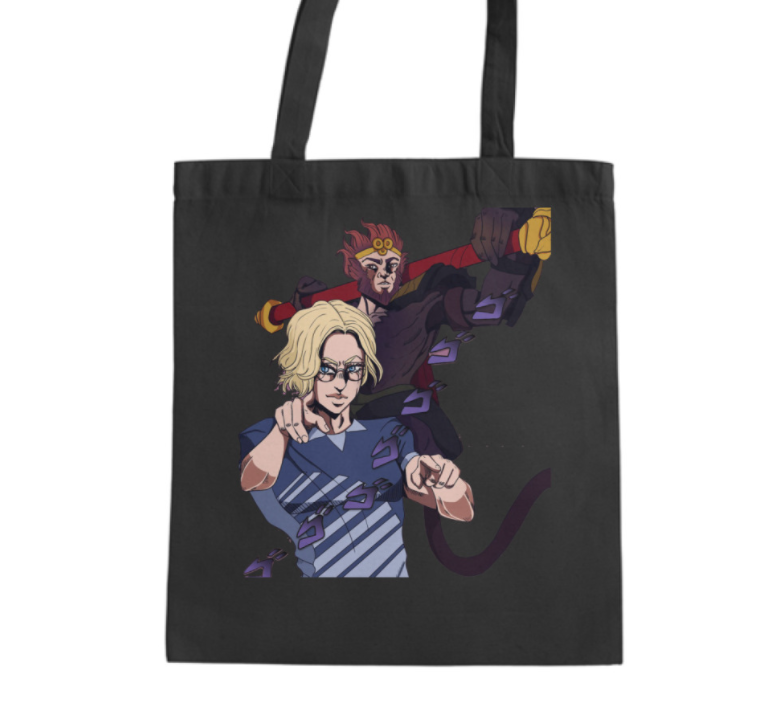 A tote bag is doubtlessly one of the most versatile items you can have in your possession. It comes in handy when going to the beach, shopping, gym, or even school. You can also use it for home storage.
If you're looking to get one, this is an excellent option for you, especially if you can't get enough of Topson. It's made from durable cotton material, and it comes with outstanding print clarity.
Supposing you're also a drawstring enthusiast, check out this TopSon King Of Monkey King Of Mid Drawstring Bag brought to you by ducthang as well.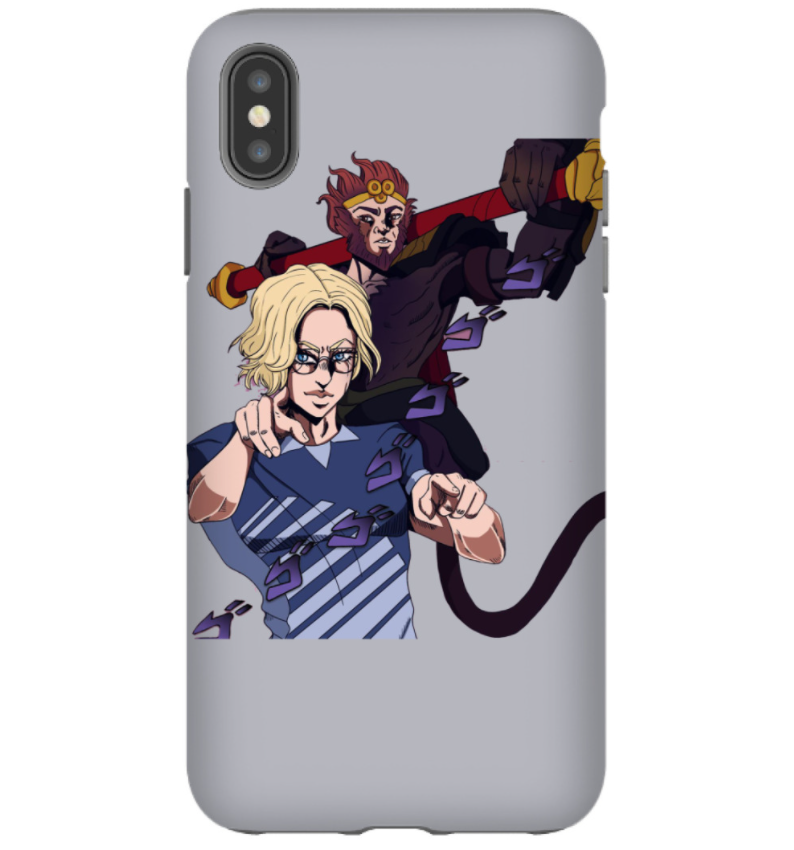 Nothing beats a quality phone case to protect your valuable device, right? This one's perfect for you if you like Topson. The available colors range from black, white, and light blue to fuchsia, purple, orange, and Irish green. It's available for Apple and Samsung smartphones.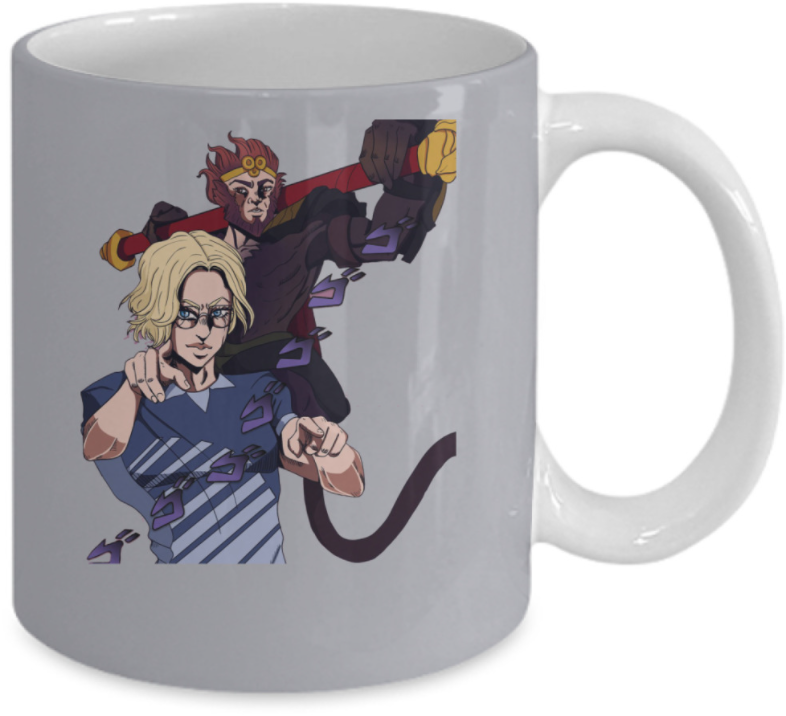 Drinking your morning coffee from this beautiful 11-ounce ceramic Topson mug is a fantastic way to start your day. ducthang avails it in multiple colors, giving you the option of choosing your favorite.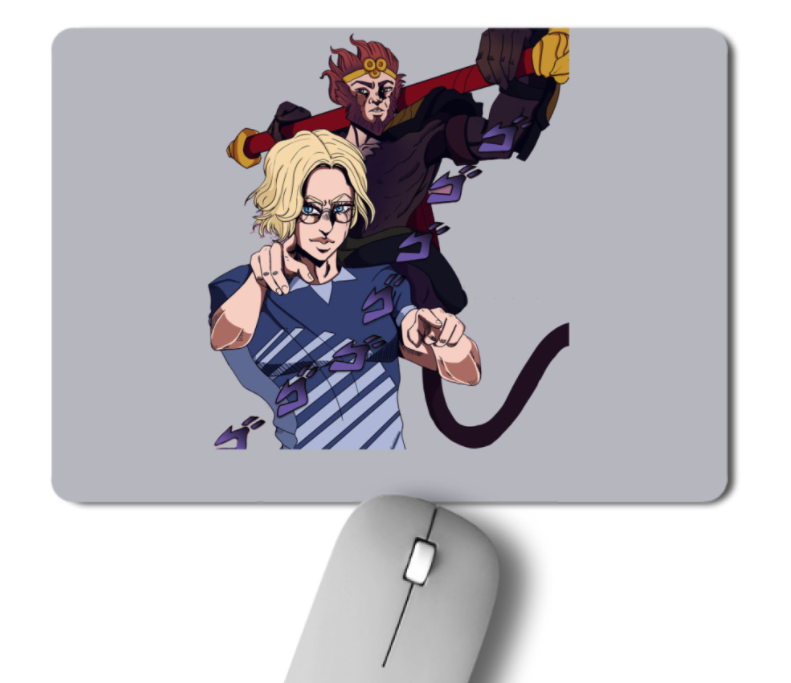 Gaming or using your computer for other purposes could be way more effortless with this fancy Topson mouse pad. It features a lasting rubber backing, outstanding print clarity, and much-needed compatibility with infrared and laser mice.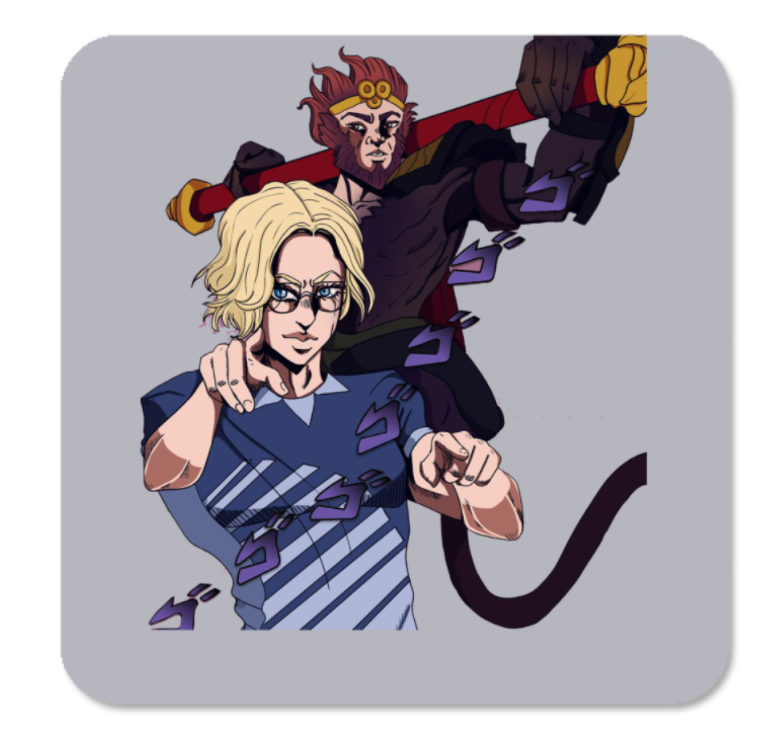 Topson fans interested in long-lasting, fancy coasters should check this one out. It measures 4.3in x 4.3in (11cm x 11cm), with a thickness of 0.125in (3.17mm).
Frequently Asked Questions about Topson
Question: Is Topson among the highest-earning Dota players?
Answer: Yes. As of this writing, Topson is Finland's second highest-earning Dota 2 player, right below Jesse "JerAx" Vainikka, a former OG member and two-time TI champion.
Question: When did Topson join Twitter?
Answer: Topson created his Twitter account in August 2017.
Question: Did Topson make any money from playing video games before he turned 18?
Answer: Yes. Topson received $188.37 from participating in a gaming competition before turning 18.
Question: Where was Topson born?
Answer: Topson was born in Haukipudas, a town in Oulu province, Finland.
Recommended Reads:
Research Citations 
https://liquipedia.net/dota2/Topson
https://ogs.gg/topson-takes-a-break/
https://dota2.fandom.com/wiki/Topson
https://www.esportsearnings.com/players/18897-topson-topias-taavitsainen
https://teehag.com/product/t-shirt/250526-topson-king-of-monkey-king-of-mid
https://shopee.ph/Dota-2-Player-Topson-Shirt–MT-Splash-Ink–DOTA-i.224420918.9614037305
https://win.gg/news/finnish-president-invites-og-players-to-celebrate/\