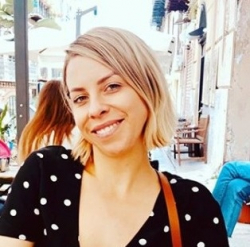 Latest posts by Jodie Chiffey
(see all)
Saqib Ali (Ye) Zahid, better known as Lirik, is an American YouTuber, a partnered Twitch streamer, a business person, and an internet personality.
Lirik's popularity skyrocketed in early 2010, shortly after he began streaming on Twitch. His resilience and adaptability as a video game player have seen him join the league of the most eminent streamers with millions of fans globally.
Notably, Lirik's path to his enviable success today hasn't always been smooth. For instance, in 2018, he took a short hiatus from streaming due to stress and exhaustion.
His comeback was admirable, though, as he exhibited more zeal and determination to deliver nothing short of quality entertainment for his Twitch and YouTube followers.
This bio dives into Lirik. Read on if you'd like to learn about his early life, streaming career, net worth, gaming setup, and more.
Lirik's Bio Facts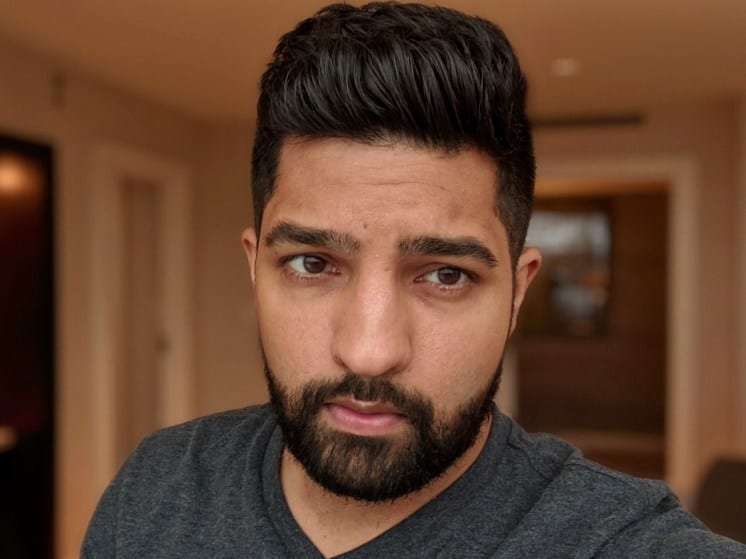 | | |
| --- | --- |
| Real Name | Saqib Ali (Ye) Zahid |
| Birthdate | October 29, 1990 |
| Birthplace | Germany |
| Nickname | Lirik |
| Height | 5 ft.5 (165 cm) |
| Nationality | American |
| Zodiac Sign | Scorpio |
| Siblings | Lirik has an elder brother |
| Children | N/A |
| Spouse/Partner | N/A |
| Games Played | Variety |
| Net Worth | About $2M |
| Social Media | Twitter: @LIRIK Twitch: LIRIK, Instagram: LIRIK, YouTube: Lirik, TikTok: Lirik |
| Awards | Lirik hasn't won any awards, but he was nominated for the Twitch Streamer of the Year award at the 9th annual Shorty Awards |
| Last Updated | February 2022 |
Lirik's Birthplace and Early Life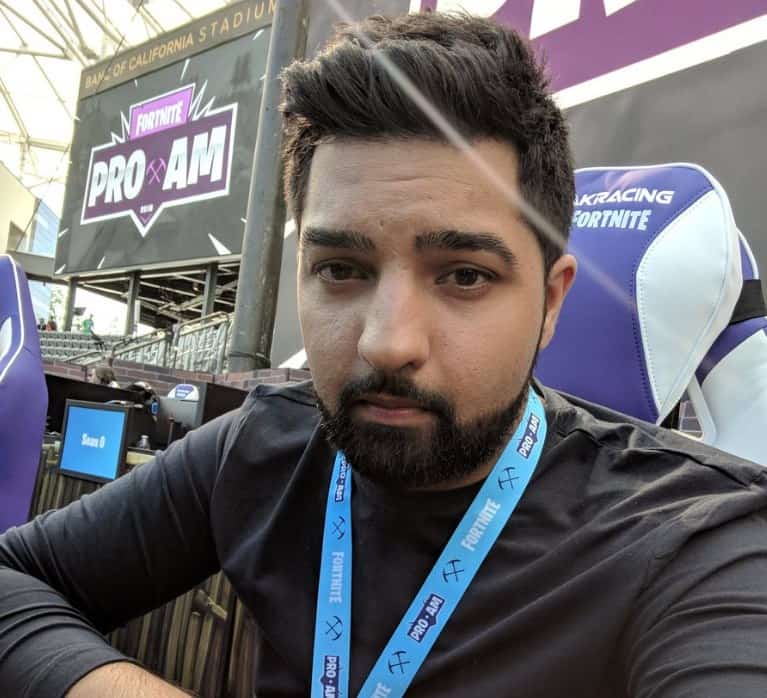 Lirik was born in Germany on October 29, 1990, but was brought up in Massachusetts, United States.
He doesn't discuss his parents on social media platforms. Therefore, details about them are out of the public eye.
Even so, we found out that he has an elder brother who is equally enthusiastic about video gaming. He's known as @dasMEHDI and is also a popular Twitch streamer.
Lirik has been unforthcoming about his school life, explaining why we couldn't unearth a lot of info about the high school or college/university he attended. But he graduated in 2015 and now has a Bachelor's degree in Computer Science.
How Did Lirik Get Started Gaming?
Lirik's elder brother, DasMEHDI, introduced him to video gaming when they were younger.
In 2009, he started watching Towelliee's streams on Justin. tv (now known as Twitch). As time passed, these two streamers became friends and even delighted in gaming together.
Towelliee encouraged Lirik to open his Twitch channel while still in college. He even gave this streamer shout-outs to help him amass more viewers.
This was when Lirik discovered that he was genuinely passionate about streaming and made up his mind to give it a chance.
Lirik's Professional Streaming Career
In 2011, Lirik embarked on his professional Twitch streaming journey, initially playing World of Warcraft (WoW). His list of subscribers grew gradually. In 2012, he figured he could make as much as if he were an entry-level computer scientist.
This prompted Lirik to focus on streaming full-time.
As it turned out, becoming a professional streamer was one of the best decisions he's ever made. It has paved the way for him to make millions of dollars, impact the entire gaming community and build a solid reputation for himself.
Lirik's Videos
Be sure to check out this comprehensive sum up of Lirik's gaming life. It gives us insight into this gamer's unique aspects and the main elements that enabled him to blow up at a time when other streamers were still struggling to attract gaming enthusiasts' attention.
Here's a less than 15-minute video of Lirik showcasing his mind-blowing gaming skills, which have most of us hooked. His sense of humor is also pretty impressive.
Lirik's Gaming Setup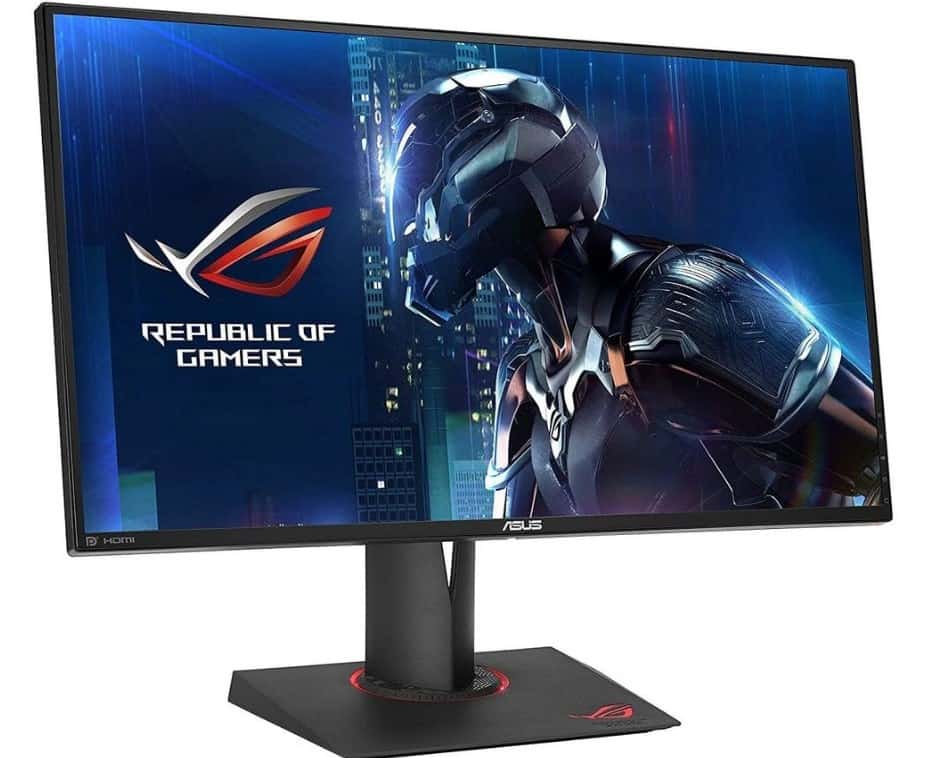 Lirik leverages the Asus ROG PG279Q, a 27-inch monitor with an impressive 165Hz refresh rate to deliver the most immersive gaming experiences.
This top-notch monitor for gamers boasts the NVIDIA G SYNC technology that prevents screen tearing, enabling Lirik to focus all his energies on streaming.
In addition, the Asus ROG PG279Q monitor promises ultimate comfort. For starters, it can tilt, swivel or pivot effortlessly, so you can adjust it however you want to get a clearer view when gaming.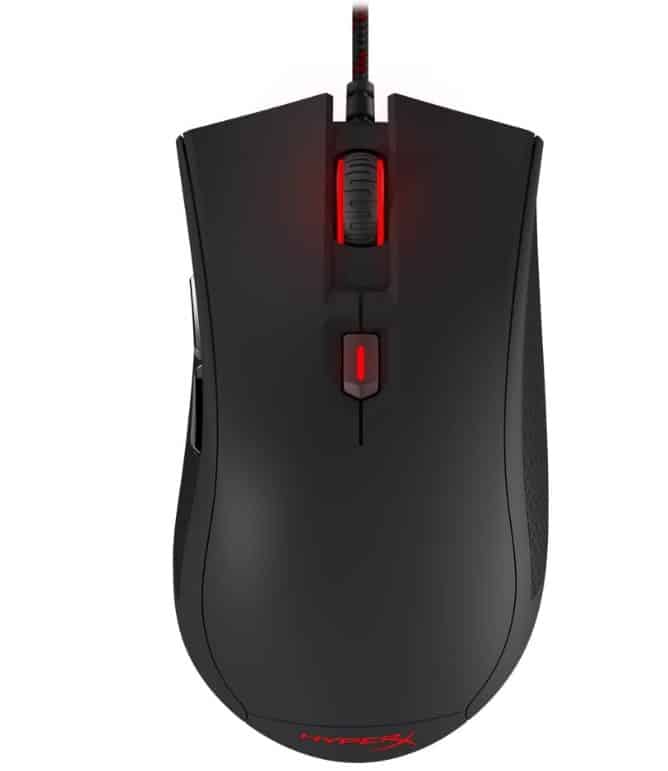 Lirik takes advantage of the highly sought-after HyperX Pulsefire FPS mouse, an excellent choice for professional gaming.
It comes with the Pixart 3310 sensor to guarantee accuracy and precision, ensuring this gamer is always at the top of his game.
This mouse's ergonomic, lightweight design provides Lirik with the comfort he needs to stream for hours on end without experiencing fatigue.
With its six super-responsive designs, this gamer barely misses a click while in the middle of a game.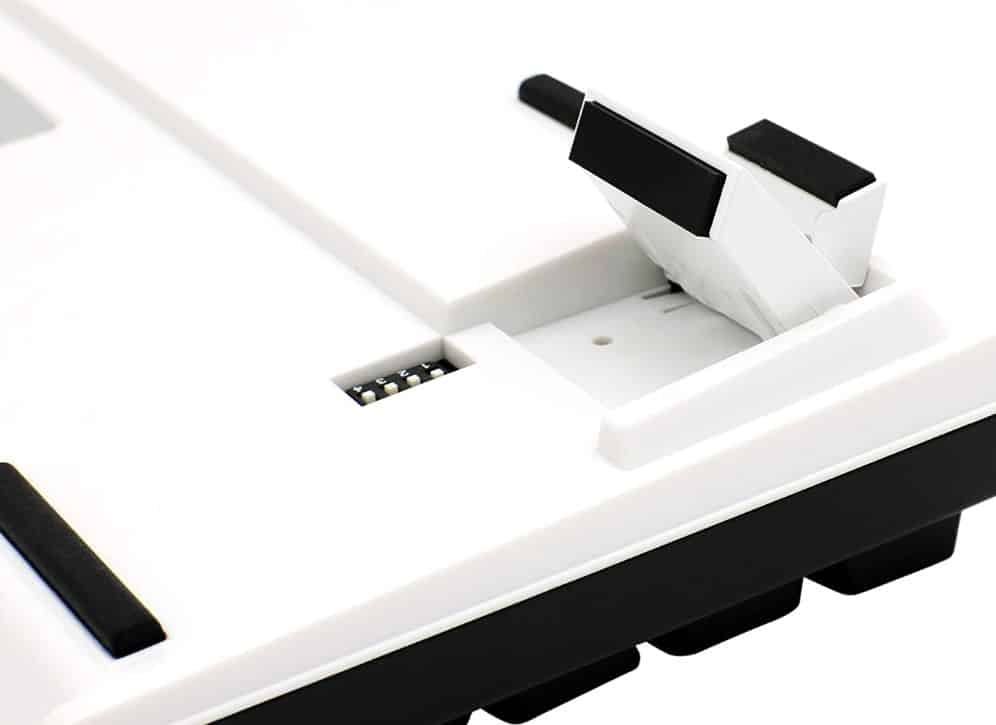 The Ducky One 2 Mini RGB mechanical keyboard ranks among the best options for streamers, no wonder Lirik uses it.
It features a stylish white and black shell that makes it pop out, especially with its fantastic RGB modes.
With 61 keys and a conveniently compact design, this 60% keyboard gives Lirik plenty of space on his gaming desk, offering the ultimate gaming experience.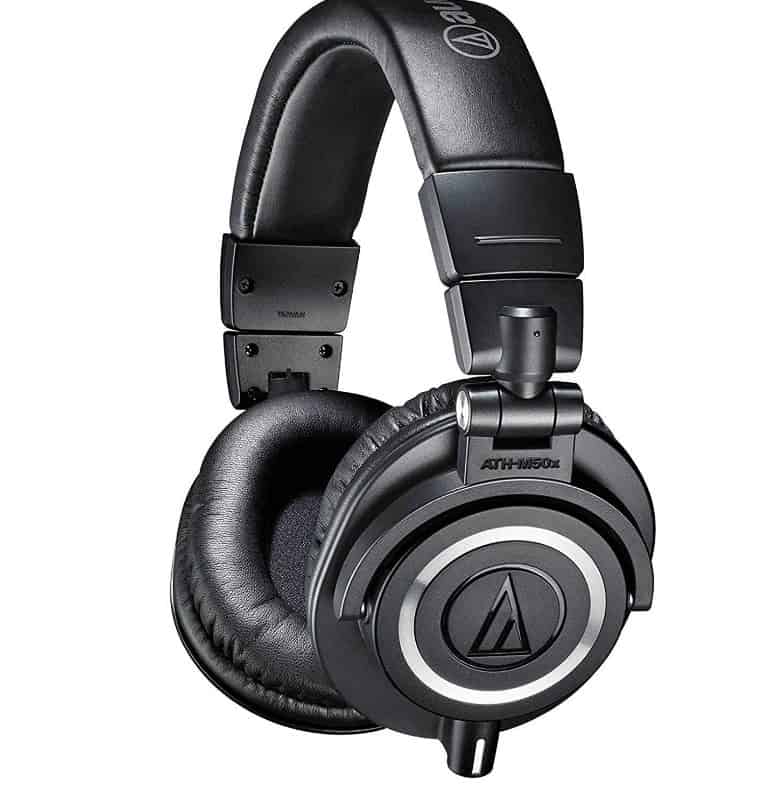 Lirik uses this pretty stylish pair of headphones, and we get it! With its exceptional sonic performance, clarity and build, it's undoubtedly in a league of its own.
The Audio-Technica ATH-M50X comes with a circumaural design that perfectly wraps around a gamer's ears to deliver impeccable sound isolation. This enables you to game comfortably, even in the busiest and loudest environments. Still, you can hear what's happening around you.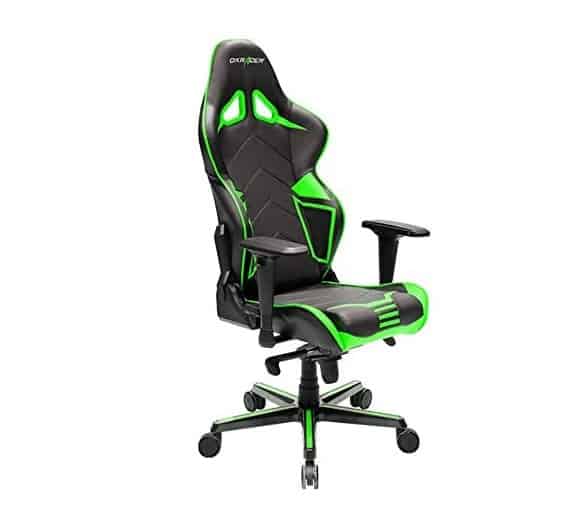 Lirik utilizes the DXRacer Racing Series gaming chair with an extra high, adjustable backrest. This enhances his comfort, and protects him against neck and spinal issues, which are pretty common among video gamers.
Besides, this chair comes with 4D armrests that you can effortlessly adjust at 90 degrees to keep his arms and wrists safe at all times.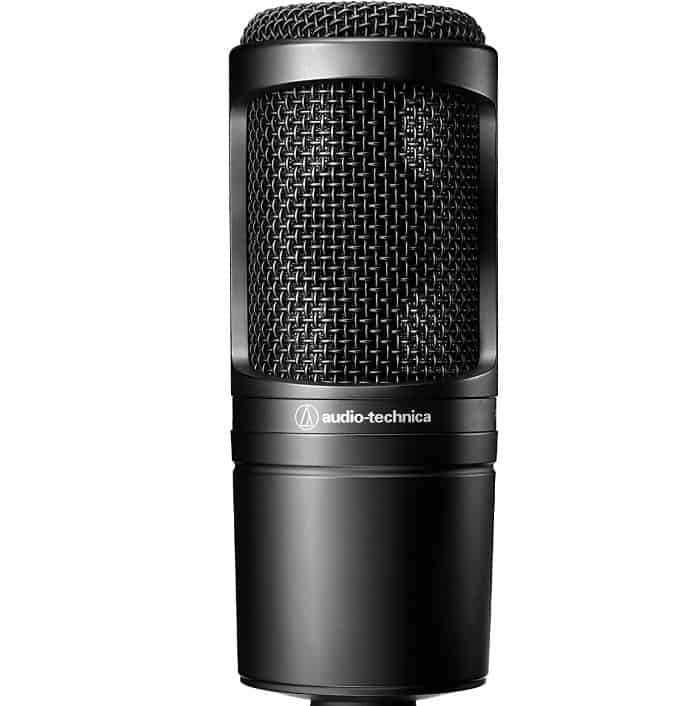 Tons of gamers have described the Audio-Technica AT2020 as incredible, so it's not surprising to find it on Lirik's list of streaming equipment.
This microphone is built for voice performances, and it's known for its consistent audio quality and exceptional versatility. Besides, it considerably reduces background noises so that you're not distracted by anything happening around you while you game.
Lirik's Family
Lirik values his privacy. He hasn't introduced his partner or spouse to the world. Therefore, we don't know his current relationship status.
Lirik's Net Worth and Career Earnings
As of this writing, Lirik has a net worth of approximately $2 million. Here's a comprehensive breakdown of his income sources.
Twitch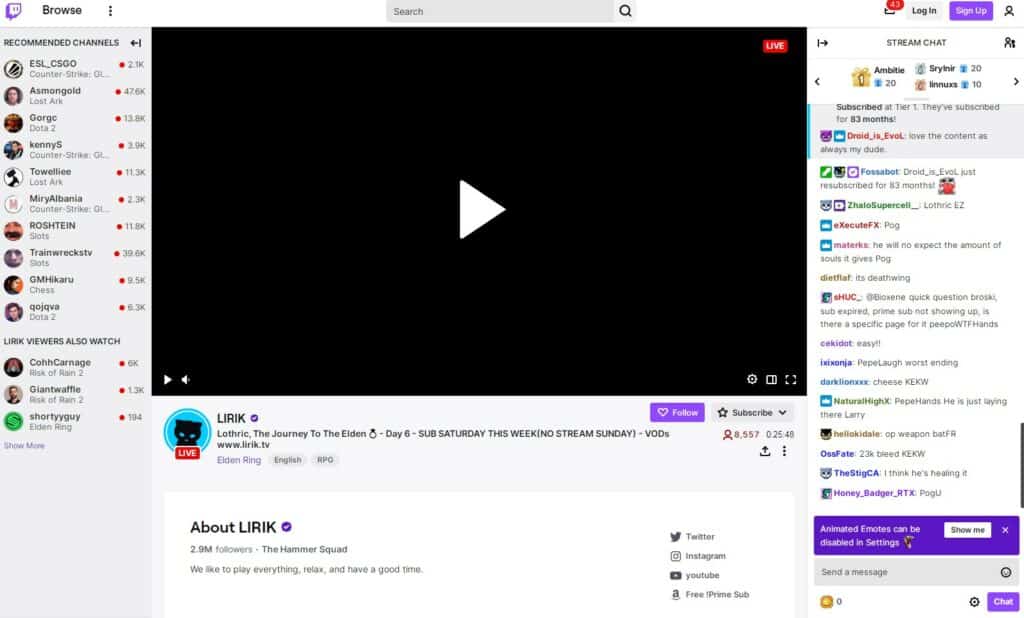 Lirik has been on the list of Twitch's top-ranking streamers for years, similar to ImperialHal (check ImperialHal's bio). His channel has 2.9M followers right now, despite the fact that he doesn't leverage a webcam to show his face.
We estimate that Lirik makes about $45K monthly on Twitch, and this amount could be considerably more if we factor in donations and ad revenue.
Besides, information from a Twitch leak in October 2021 showed that he pulled $2,984,653.70 in Twitch payouts between August 2019 and October 2021.
YouTube
Lirik uploads some of his Twitch live stream highlights on his YouTube channel with over 270K subscribers. His videos have already garnered more than 35 million views.
Considering that this social media outlet pays its creators for every 1000 monetized views, we can safely say that he has received thousands of dollars from it, grossing around $400 every month.
Sponsorships
Years of being a devoted and successful streamer have seen Lirik earn the support of various distinguished brands, such as Gillette, CyberPowerPC, HyperX, and Discord. This means these companies pay him for his promotion services, contributing to his net worth today.
Merch Store
Lirik has an online merch store where he sells a plethora of items, including those from his clothing line. It's pretty common to find some of the items sold out, which means his products are marketable.
This directly translates into huge profits, which have also played a role in increasing his net worth.
Tournaments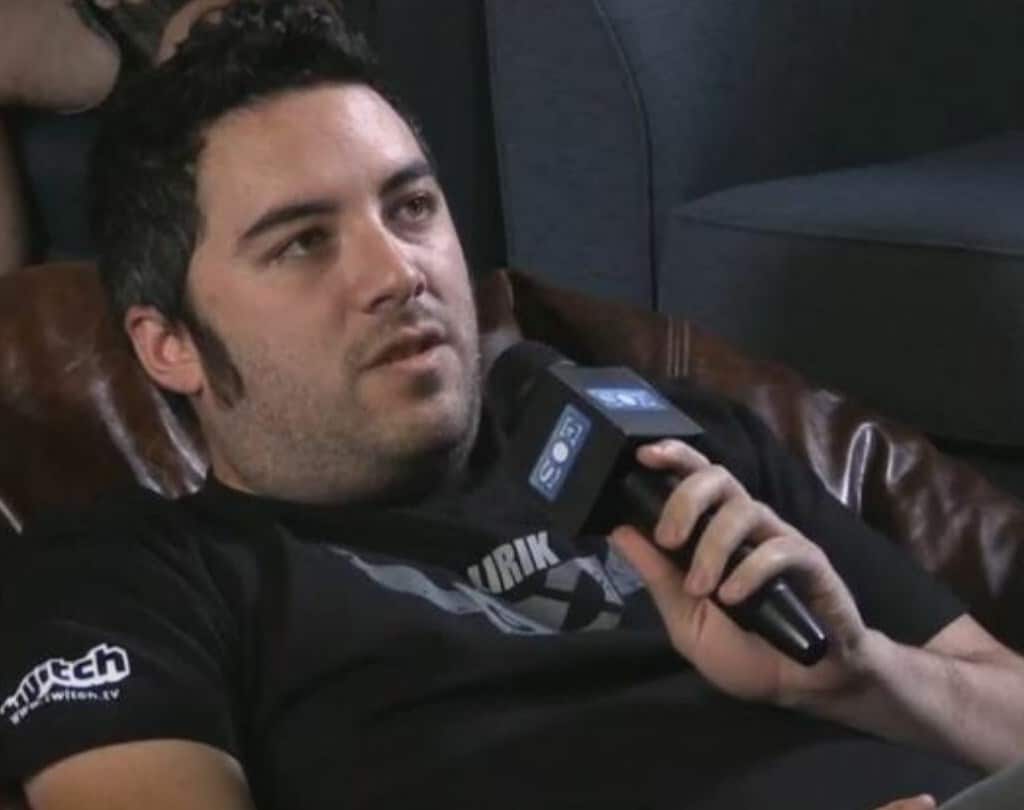 As of 2020, Lirik had participated in eight tournaments as a free agent, raking in $11,883.33.
He played Teamfight Tactics, Rainbow Six Siege, Radical Heights, Fall Guys, Fortnite, Apex Legends and Call of Duty: Warzone.
$5000 is the highest sum Lirik has ever won in a single tournament at the Twitch Rivals: Radical Heights (NA). It makes 42.08% of his total tournament earnings.
Lirik made $7,500 in 2018 after playing one Fortnite and another Radical Heights game. This is 63.11% of his total tournament winnings between 2018 and 2020. In 2019, he earned $3,533.33, while he only made $850.00.
Lirik's Retirement and Post Professional
Lirik hasn't exhibited any interest in pulling out of the gaming scene just yet. In addition, he hasn't disclosed when he intends to do so or any ventures he'd like to explore when he quits streaming or video gaming.
Lirik's Merch
If you'd like to secure Lirik's merch, take your time to explore some of the available stores providing it. Start with his merch store with the following products as of this writing, some of which are available for pre-order.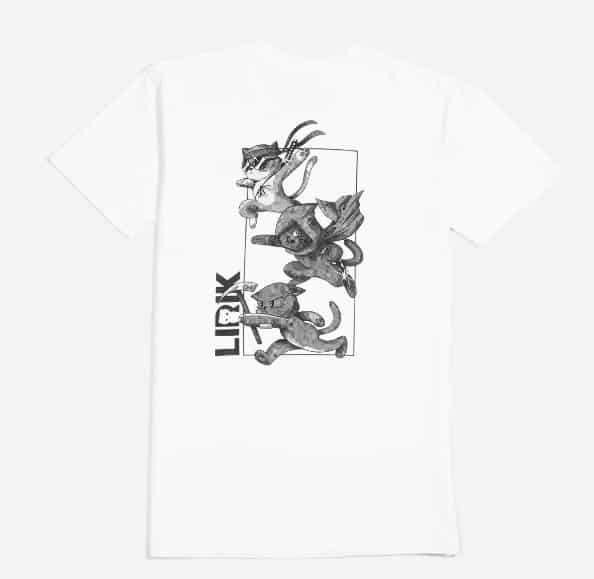 This white t-shirt with a crew neck is a pre-order item. It leverages quality combed cotton material that makes it soft and durable at the same time. Since it's already preshrunk, shrinking shouldn't be on your list of worries if you decide to make your order.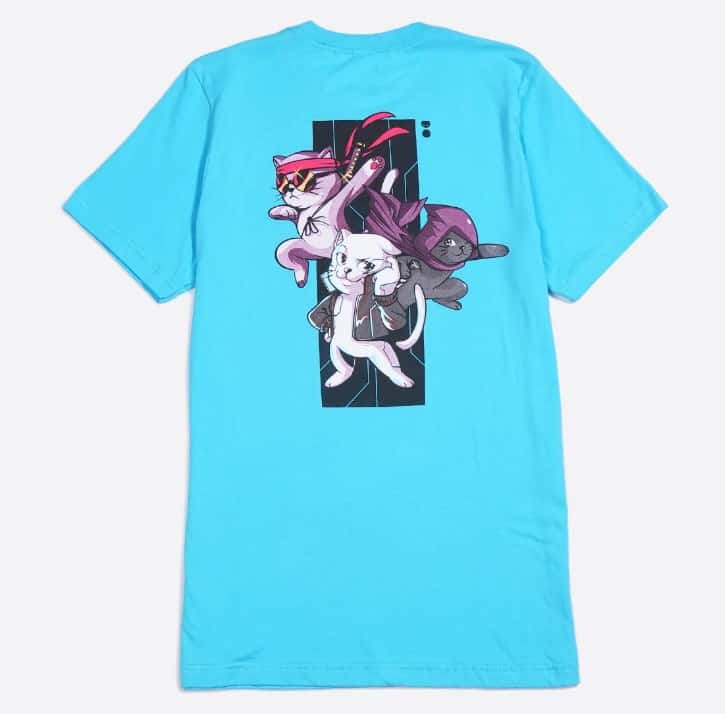 Here's another quality t-shirt to consider if you're interested in Lirik's merch. It has a lovely light blue color that ideally matches a vast array of others.
This t-short utilizes airlume combed & ring-spun cotton, making it softer and durable. Its front features silk screen printed graphics that enhance its appearance.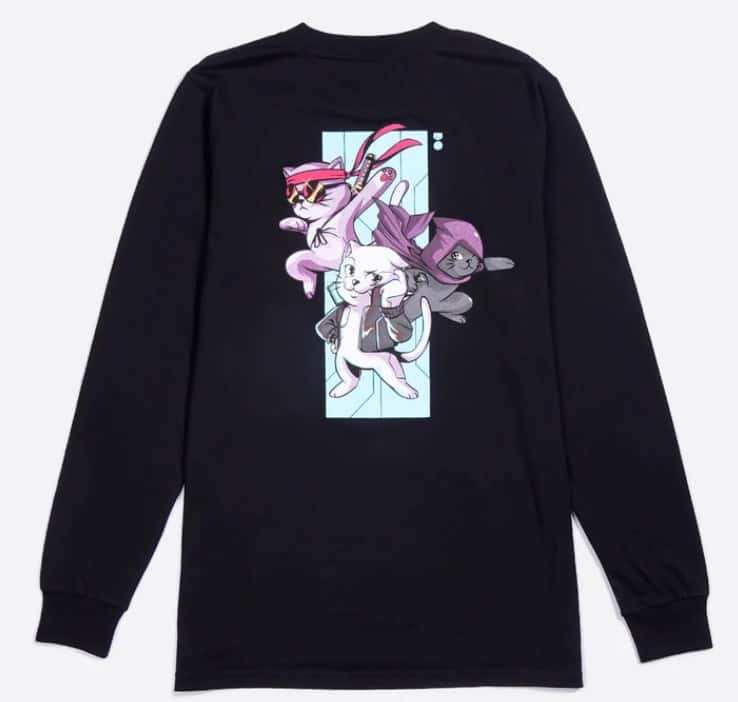 Supposing you love long-sleeve t-shirts with crew necks, check out this option brought to you by Lirik. Like the short-sleeve t-shirts above, it features a silkscreen printed graphic, but on its back.
This fancy t-shirt has already been preshrunk to reduce shrinkage. Its 100% carded cotton material guarantees that it serves you for an extended duration, given that you maintain it properly.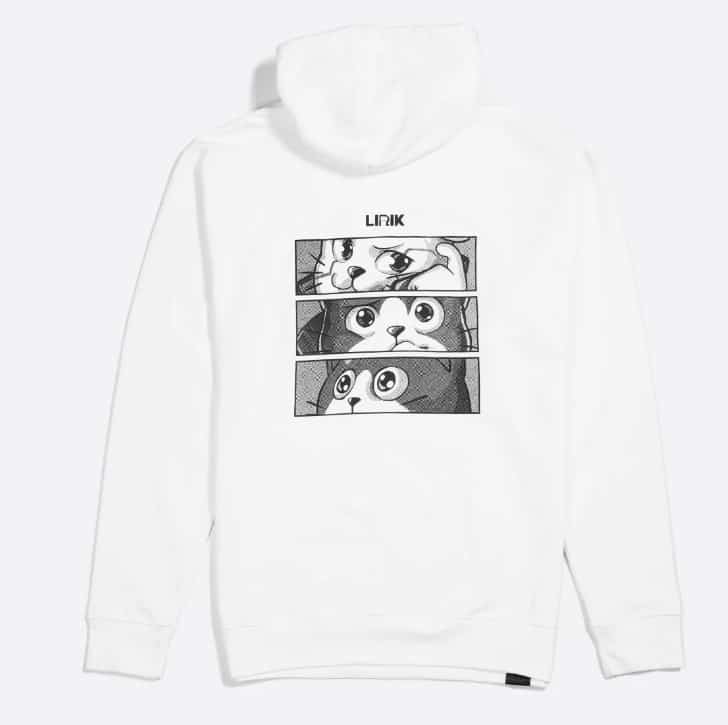 Here's a cool hoodie made from 20% polyester and 80% cotton, suitable for all seasons. With the silkscreen printed graphic on its back and white color, it's breathtaking!
This hoodie comes with quality ribbing at its waistband and cuffs to achieve a better fit and improve its durability. The available sizes range between small and 3XL – make sure to select yours when placing your order.
If you'd also like this hoodie in another color, consider the black option available at Lirik's merch store too.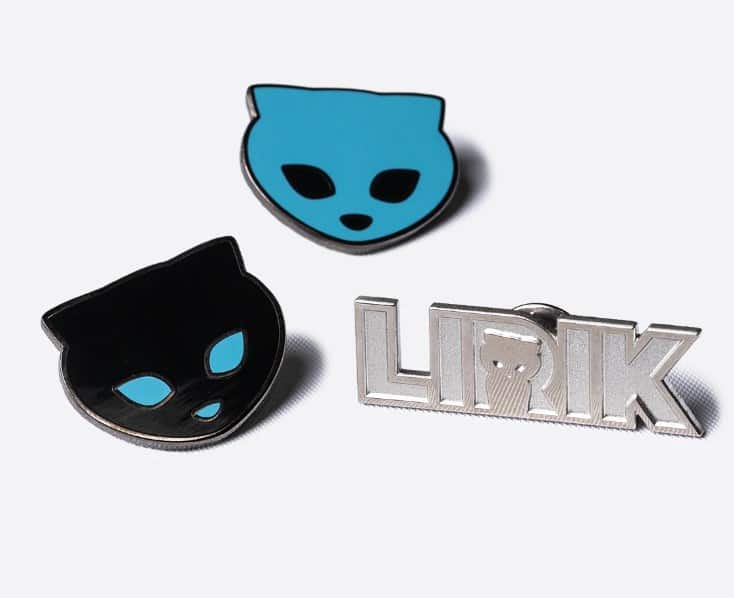 You're also free to pre-order these Lirik pins at your convenience. Depending on your unique needs or preferences, you could attach them to your lapel or collar, sleeves or back.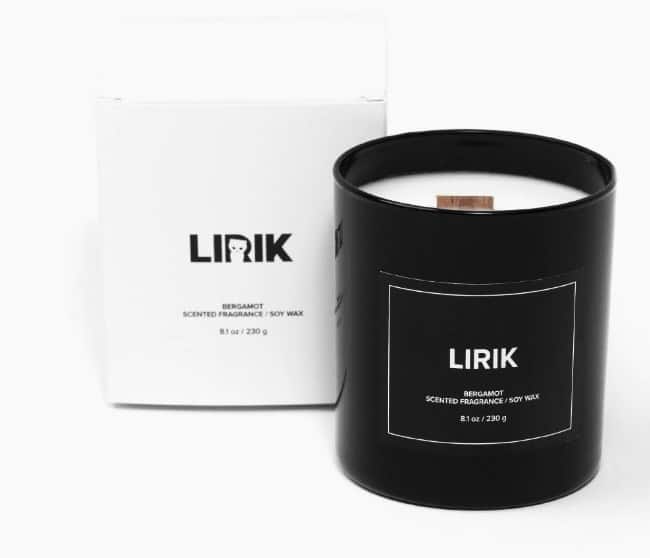 Check out this scented candle provided by Lirik at this moment. It could be precisely what you require to create a romantic aura at home while you create memories with your loved ones.
You can also use this scented candle to improve your mood on your worst days and eliminate foul odors at your house.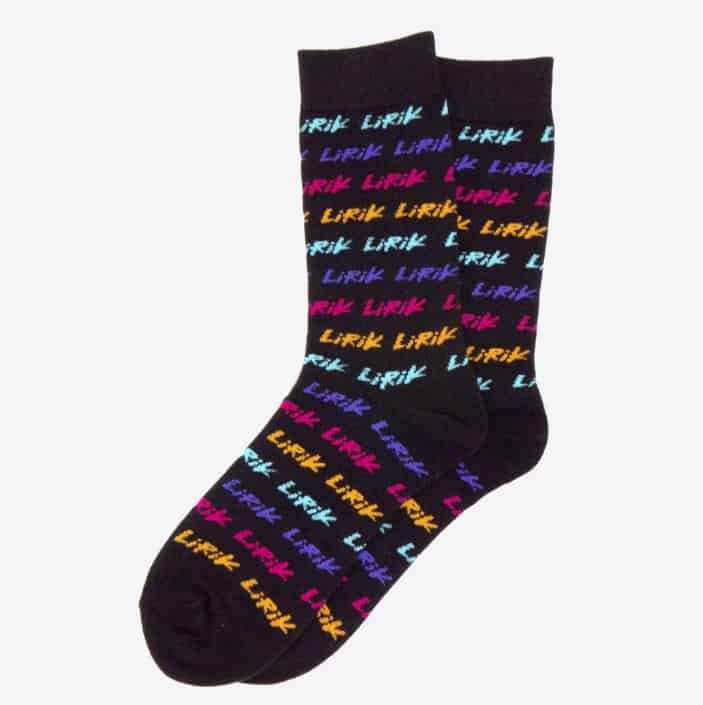 Nothing beats a quality pair of beautiful socks designed to offer maximum comfort. This option at Lirik's online store is fully knitted and convenient for everyone. You're free to wear these long-lasting socks when stepping out in your favorite pair of sneakers or while at home relaxing.
As you shop for socks, be sure to look at Lirik's Scramble – Cozy Socks, which are also super comfy.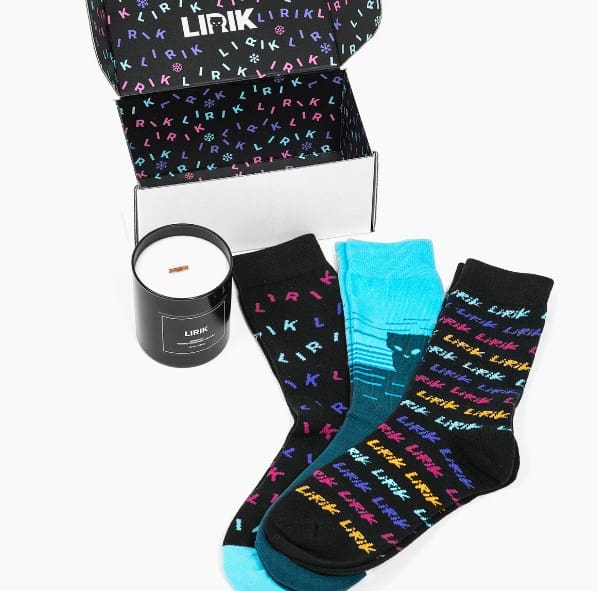 If you're interested in Lirik's Bergamot scented candle, Horizon – Cozy Socks, Scramble – Cozy Socks and Graffiti – Cozy Socks, all in one package, this kit is for you as it comes with all these items.
You can also find a few Lirik-inspired items on Redbubble. Check out some of the available options right now:
Check out this trendy Lirik-inspired t-shirt brought to you by linaan.
There's a female and male model to cater to all Lirik's fans.
The sizes you'll find range between small and 5XL, and it comes in 15+ colors, including black, white, green, gold, purple, brown and red.
This brand also offers more Lirik-inspired t-shirts such as the lirik V-Neck T-Shirt, lirik Tri-blend T-Shirt, lirik Chiffon Top, lirik Fitted Scoop T-Shirt, lirik Premium Scoop T-Shirt, and lirik Relaxed Fit T-Shirt.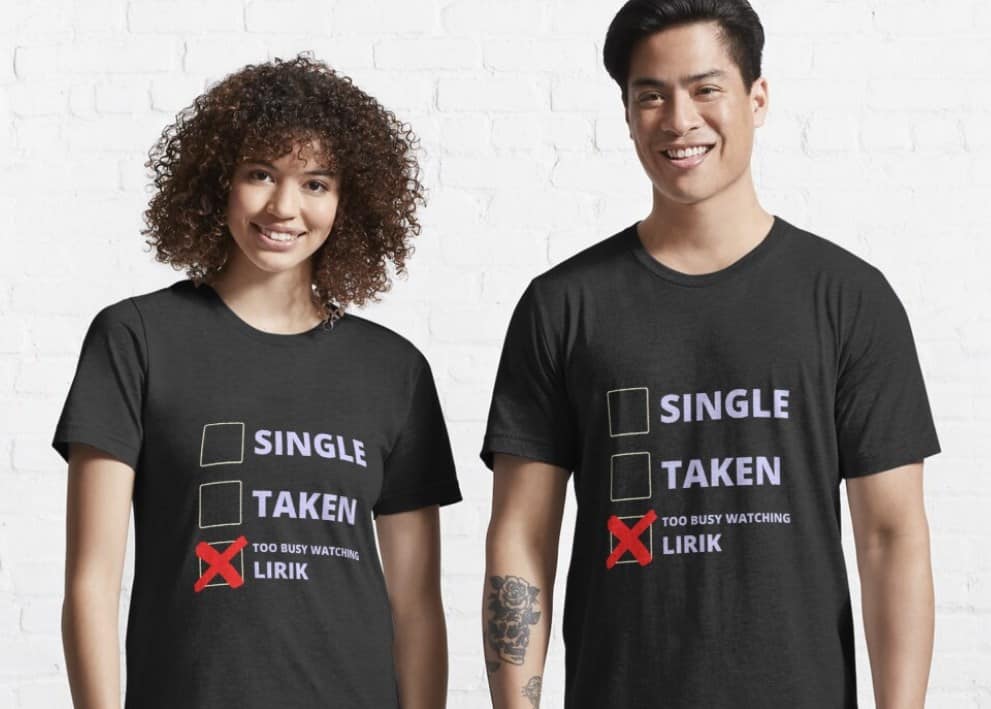 Here's a funny Lirik-inspired t-shirt designed by LAST WEEK'S STOLEN AESTHETICS. It's ideal for everyday wear to enhance convenience.
What's even better is you're not limited to one color since there are over 16 available. These include orange, red, light blue, green, white, crème, eggplant, blue, heather grey, brown and gold.
LAST WEEK'S STOLEN AESTHETICS also provides the Lirik Funny Single Taken Graphic T-Shirt, Lirik Funny Single Taken Long Sleeve T-Shirt, Lirik Funny Single Taken Baseball ¾ Sleeve T-Shirt and Lirik Funny Single Taken V-Neck T-Shirt.
Consider getting this Lirik sticker to personalize your items to show your admiration for this gamer. It could also be the perfect gift for a friend or loved one who can't get enough of this popular Twitch streamer.
justincase9 provides this sticker in a matte, transparent and glossy finish. With its water resistance and durability, rest assured that you'll be getting your money's worth.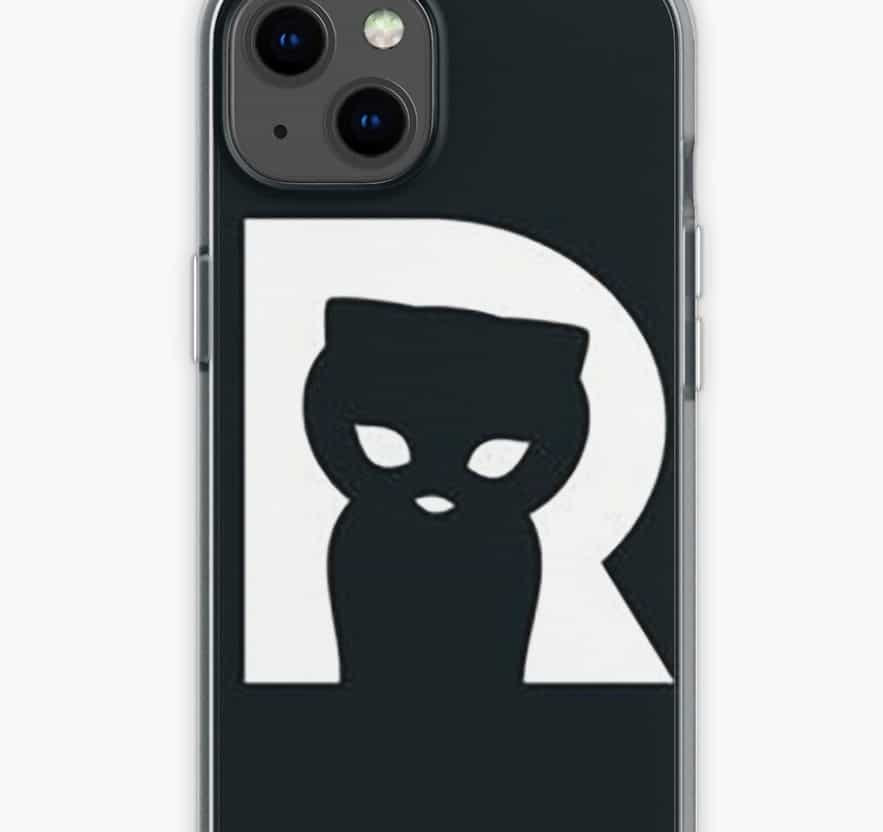 This is another Lirik-inspired product availed by justincase9. There are options for various iPhone models, including iPhone 13, iPhone 12 and iPhone 6.
This shock-absorbent TPU case comes with impressive flexibility; plus, it's also lightweight. We also like that its design gives you comfortable access to all your smartphone's ports.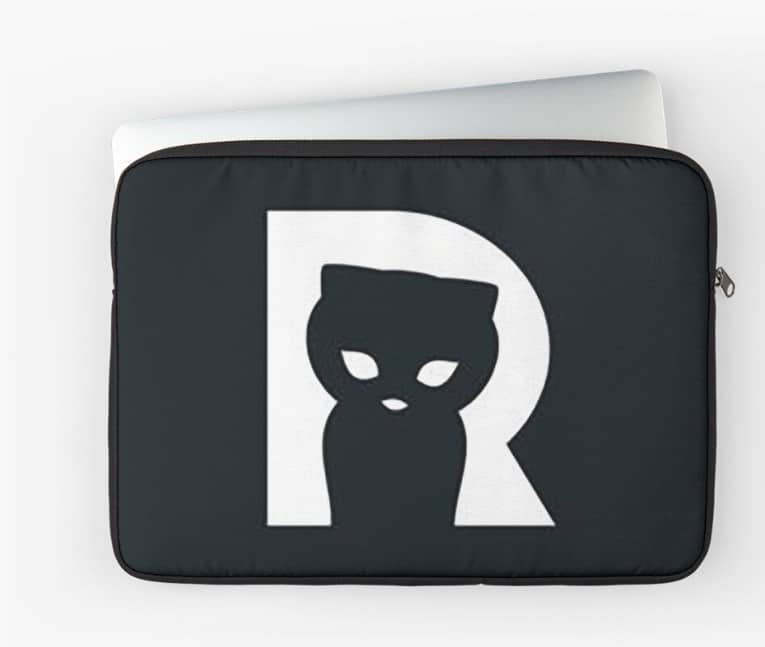 A durable laptop sleeve always comes in handy when you don't want to carry a backpack but still need to protect your device. Check out this Lirik-inspired zipped option ideal for MacBook 12″, MacBook Air/Pro/Retina 13″ and MacBook Pro/Retina 15″.
We have no doubts that you'll like this laptop sleeve's black edging and padding on its insides. The durable print on its front is also a nice touch.
Even better, cleaning it is a piece of cake since all you need is a piece of damp clothing.
Frequently Asked Questions about Lirik
Question: When did Lirik start streaming?
Answer: Lirik embarked on his streaming journey in 2011.
Question: How often does Lirik stream on Twitch?
Answer: Lirik streams at least six days a week for about six hours.
Question: Why does Lirik avoid using a webcam during his streams?
Answer: Lirik doesn't use a webcam in his streams to prevent his viewers from having preconceived notions about him.
Question: Which is Lirik's hometown?
Answer: Lirik was born in Watertown.
Question: Did Lirik leave Twitch in 2019?
Answer: No. Lirik stayed with Twitch in 2019 when tons of other streamers were deserting this platform for Mixer. He even signed a multi-year agreement with it in December the same year.
Recommended Reads:
Research Citations
https://www.esportsearnings.com/players/56221-lirik-saqib-zahid
https://www.dexerto.com/entertainment/popular-streamer-lirik-hits-out-at-jealous-haters-who-say-streaming-is-an-easy-job-73278
https://www.sportskeeda.com/esports/lirik-net-worth
https://www.dexerto.com/entertainment/popular-streamer-lirik-hits-out-at-jealous-haters-who-say-streaming-is-an-easy-job-73278
http://www.twitchmetrics.net/c/23161357-lirik
https://www.polygon.com/2018/1/18/16899532/youtube-twitch-burnout-h3h3-pewdiepie-lirik