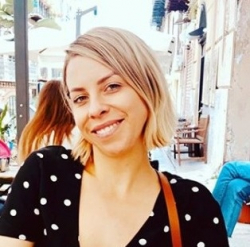 Latest posts by Jodie Chiffey
(see all)
Herschel "Guy" Beahm IV, known mainly by his alias "DrDisRespect," is a YouTube creator, internet personality, video gamer, entrepreneur, and author.
He's recognized for his free-spirited persona. Thanks to his unmistakable style characterized by a mustache, mullet wig, and sunglasses, those who know DrDisRespect can easily spot him from afar.
DrDisRespect self-defines himself as a two-time back-to-back Blockbuster Video Game Champion, having allegedly won these tournaments in 1993 and 1994.
His impressive adaptability has enabled him to build a reputation for himself as one of the most adept players ever to grace the gaming scene. Some of the esports he plays with fantastic prowess are battle royale titles such as Z1 Battle Royale, Apex Legends, Fortnite, Call of Duty: Warzone, PlayerUnknown's Battlegrounds, and Black Ops 4: Blackout.
DrDisRespect's over a decade-long career has seen him win several awards and make millions of dollars, earning respect and admiration of many people.
If you'd like to know more about this YouTube star, this bio's all you need. We're looking into his early life, gaming/streaming career, family, earnings, and merch.
DrDisRespect's Bio Facts
| | |
| --- | --- |
| Real Name | Herschel Beahm IV |
| Birthdate | March 10, 1982 |
| Birthplace | United States |
| Nicknames | DrDisRespect, The Two-Time, The Doc |
| Height | 6″ 8 |
| Nationality | American |
| Zodiac sign | Pisces |
| Siblings | N/A |
| Children | DrDisRespect has a daughter |
| Wife | Mrs Assassin |
| Games Played | DrDisRespect plays a variety of games, including Call of Duty, Apex Legends, and Fortnite |
| Net Worth | About $3.5M |
| Social Media | Twitter: @DrDisrespect, YouTube: DrDisRespect, Instagram: DrDisRespect |
| Awards | DrDisRespect has won three awards so far – The Streamer of the Year Award at the 2017 Esports Industry Awards, the Trending Gamer award at The Game Awards in 2017, and the Esports Awards' Streamer of the Year award in 2019. |
| Last Updated | February 2022 |
DrDisRespect's Birthplace and Early Life
DrDisRespect was born in Encinitas, California, on March 10, 1982.
Although he's been in the limelight for a long time, not much is known about his parents, siblings, or childhood.
But he's disclosed that he attended the California State Polytechnic University in Pomona, where he spent a great deal of his time playing basketball.
He graduated in 2005.
How Did DrDisRespect Get Started Gaming?
DrDisRespect started playing video games while still in the university. Back then, Halo was one of his favorite titles. Factually, he came up with his moniker "DrDisRespect" while playing this game with his buddies.
DrDisRespect created his YouTube channel on January 5, 2010. Six days later, he uploaded his first gaming video, playing Call of Duty: Modern Warfare 2.
Machinima, an American online entertainment network, also shared DrDisRespect's videos around the same time, showcasing his excellent Call of Duty skills.
This YouTube star stopped uploading content towards the end of 2011, remaining inactive for almost five years. However, this doesn't mean he'd quit his dream of dominating the gaming scene. On the contrary, we could say his career was just getting started.
Sledgehammer Games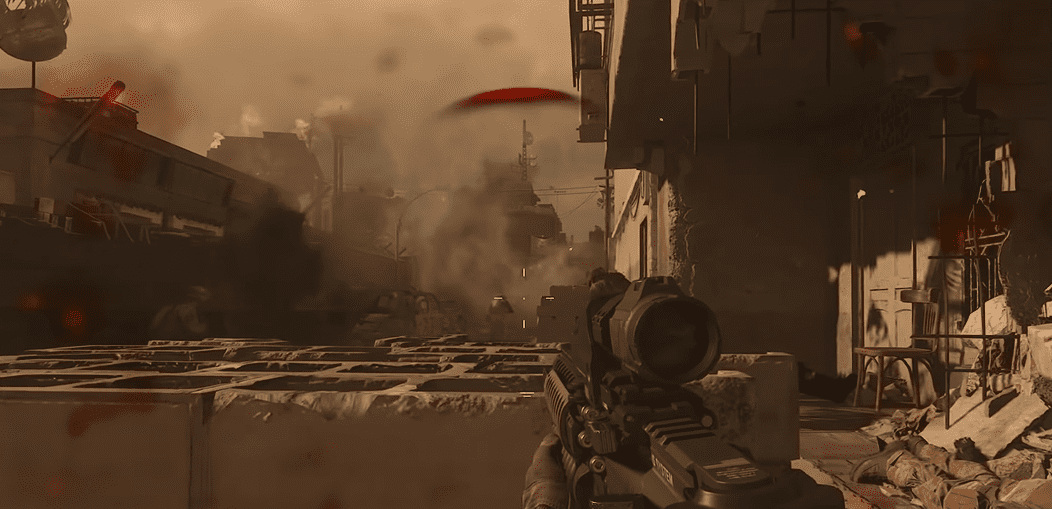 In March 2011, DrDisRespect became Sledgehammer Games' community manager. He would later be elevated to a level designer, granting him the chance to help create a majority of the Call of Duty: Advanced Warfare's maps.
This gave him valuable exposure to the gaming industry and a deeper understanding of how multiplayer video games work.
Even so, DrDisRespect left Sledgehammer Games in 2015 to become a full-time Twitch streamer.
Streaming Career
DrDisRespect began streaming gaming content on Twitch back when it was known as "Justin.tv". His following increased tremendously within a short period, thanks to his streams' high production value. Most of his fans were also fascinated by his wit and ruthless character.
Unfortunately, this platform barred DrDisRespect from leveraging its services just when his career was at its peak. His Twitch channel had amassed a whopping 4M+ followers, and more were joining the bandwagon.
Impressively, this didn't kill his dream as he's now a regular streamer on YouTube.
DrDisRespect's Bust-Up with Twitch
In early June 2019, Twitch suspended DrDisRespect following an incident where he continued a streaming session in a public bathroom, going against this platform's privacy rules.
The following year, the last week of the same month saw this gamer banned permanently from Twitch. Even though the reason behind it was never disclosed, this live streaming service declared that all its streamers are obliged to respect its community guidelines, no matter their prestigious statuses.
Unfortunately, this was just when DrDisRespect's Twitch streaming career was at its peak. His channel had amassed a whopping 4M+ followers, and more were joining the bandwagon.
DrDisrespect felt that his Twitch channel's closure was unjust since the primary reason was unspecified.
Impressively, this didn't kill his dream as he's now a regular streamer on YouTube. But he wasn't afraid to admit that the latter is a far cry from Twitch in terms of functionality.
Midnight Society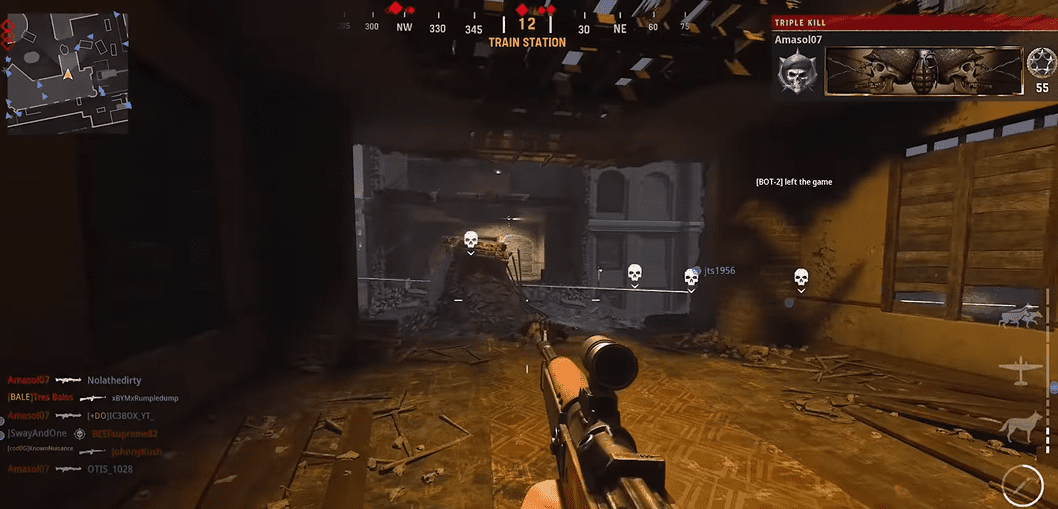 DrDisRespect has also ventured into video game design. In 2021, he publicized the launch of Midnight Society, his AAA game studio to be headed by him alongside Robert Bowling and Quinn DelHoyo.
This game studio focuses on player versus player (PvP) multiplayer video games.
It has been working on its first game, a competitive PvP shooter within Unreal Engine 5.
In early 2022, this studio started teasing its release, but nothing has been confirmed yet.
DrDisRespect's Videos
Check out this video to witness some of DrDisRespect's most memorable moments of 2021. He gives off such amazing vibes; no wonder millions of individuals worldwide can't get enough of him.
Here's an enlightening recap of DrDisRespect's life by theScore esports. It covers his early life, streaming and gaming career, controversies, and wins.
DrDisRespect's Gaming Setup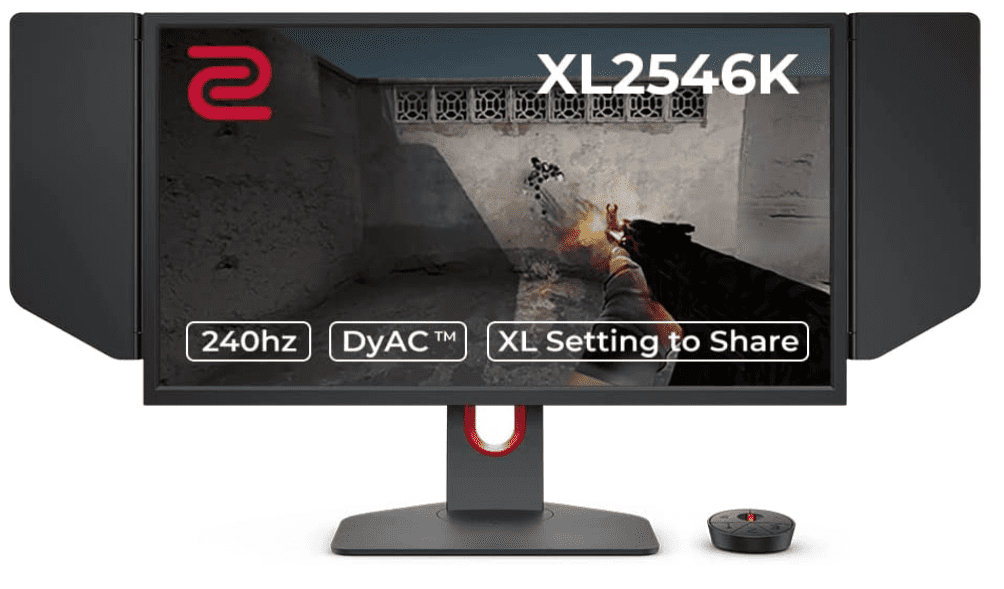 DrDisRespect uses the respectable BenQ XL2546K gaming monitor. The Full-HD, 240 Hz monitor, is designed for top-notch tournament action.
It has a 24.5″ display that boasts a quick 1 ms response time and is customized to give you the clearest images that, in turn, give you the upper hand in a competition.
The monitor sports the iconic shield design, enabling you to cut on distractions and light. Furthermore, the Black eQualizer technology boosts the exposure while in dark scenes, your concentration, and visibility, which improves your game.
You can be able to tilt and pivot the monitor with just a finger to the direction of your choice and your ideal viewing position.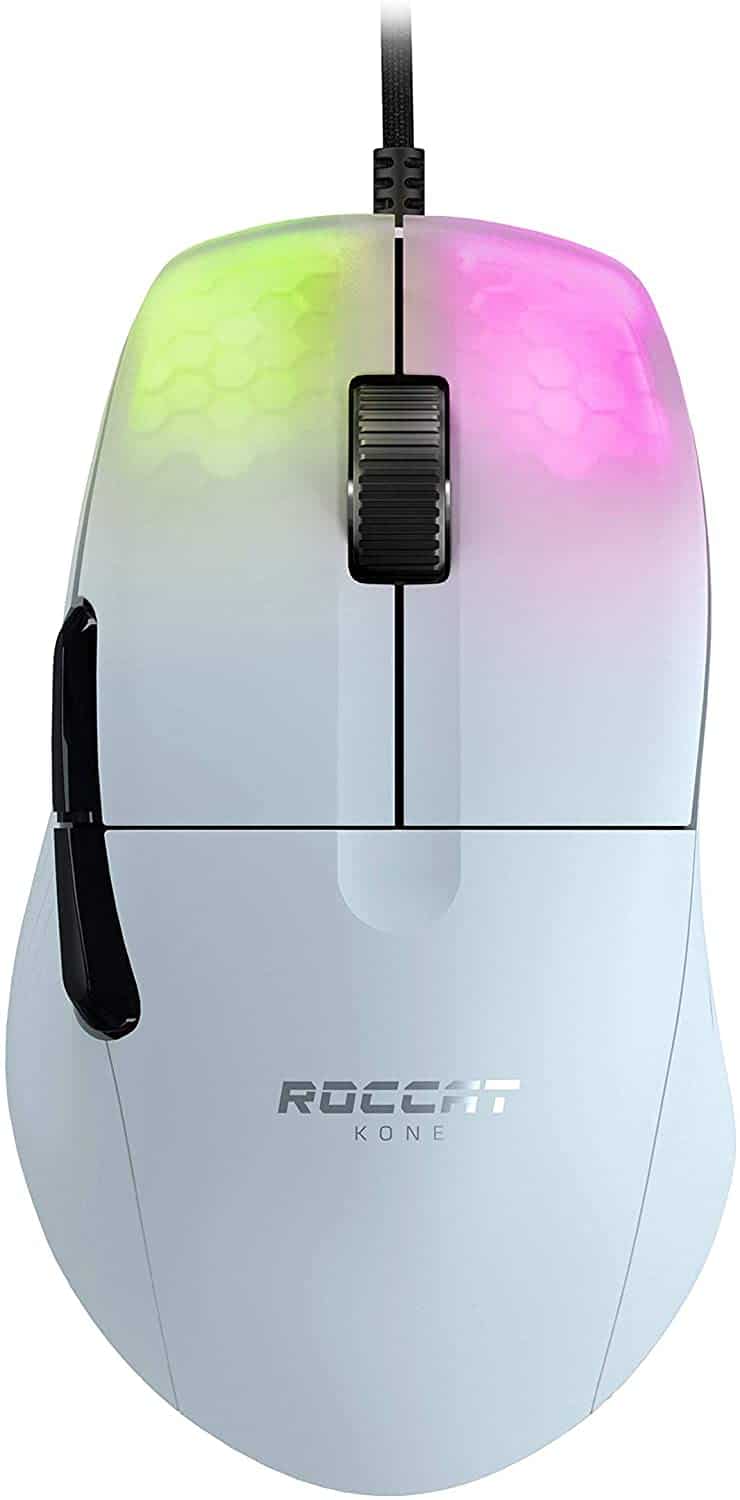 DrDisRespect fancies the ROCCAT Kone Pro. This wireless gaming mouse utilizes TITAN Optical Click tech to allow for accuracy and consistency in clicks. In fact, performance tests rate it at 16ms faster than the standard mice.
It also has the ROCCAT 19K DPI Owl-Eye sensor, which is optimized to save energy while boosting responsiveness.
Likewise, it has a hybrid anti-wear coating which boosts grip while making the mouse durable and dirt resistant. The mouse is light, weighing just 66g.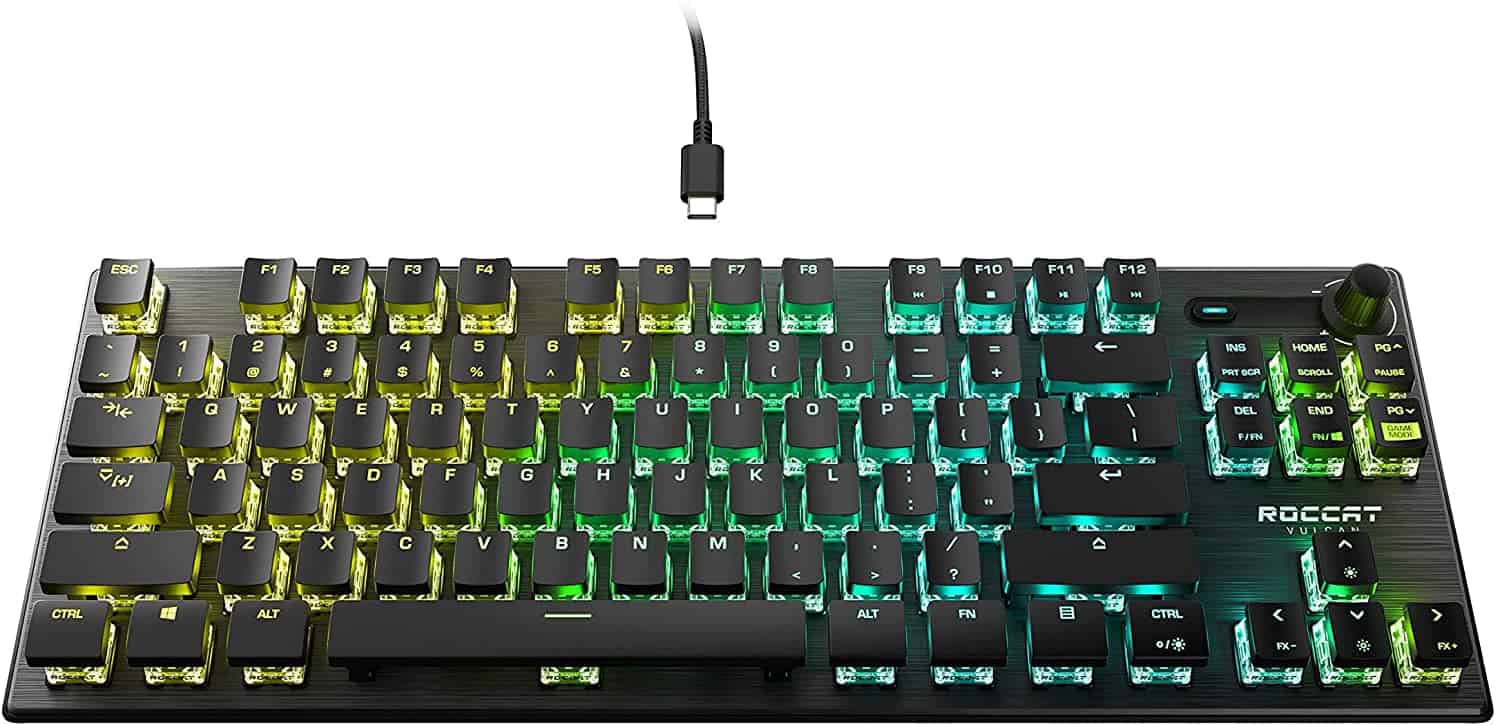 DrDisRespect gets his game on through the ROCCAT Vulcan TKL Pro. The keyboard might have an ultra-low profile, but it is outstanding following its slimline design to its 1.4mm TITAN optical switches. This closeness cuts on travel distance which in turn boosts actuation.
In addition to being swift and precise, the keyboard is a work of art. The keyboard sports an aluminum top plate which provides strength and sleekness. The "AIMO" backlighting, on the other hand, can illuminate up to 16.8m colors. Furthermore, the transparent switch housing enables the RGB lighting to evenly surround every key.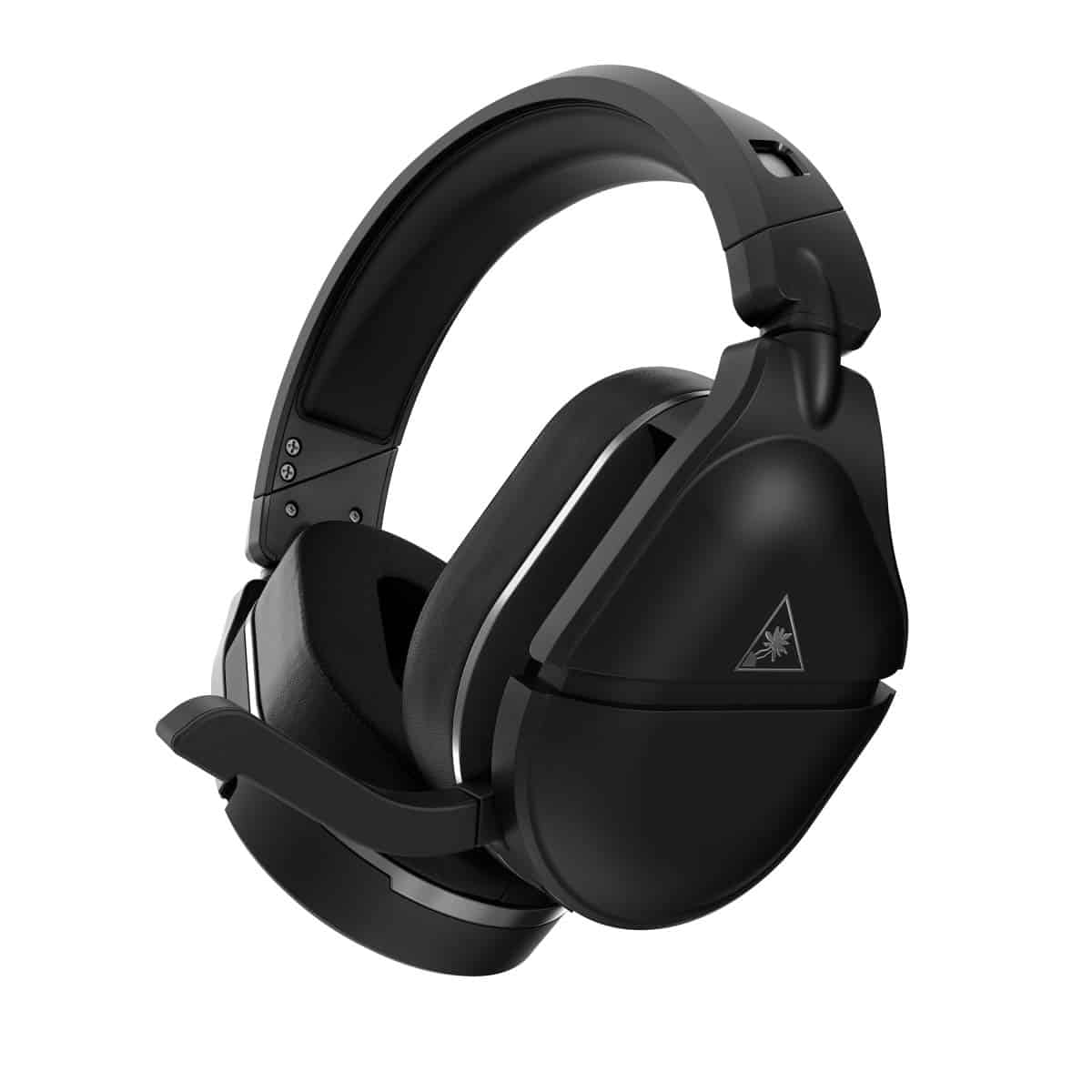 DrDisrespect is on another level when it comes to audio quality with the Stealth 700 Gen 2 Headset by Turtle Beach.
This headset is great for gaming as its key features include pinpoint location accuracy as well as lifelike sound.
The headset presents you with an immersive 3D audio experience which in turn creates a believable sense of the virtual world. It is compatible with Dolby Atmos and Windows Sonic technology.
The headset is big on comfort and comes with a long-lasting metal frame that has a suspended pad that shields the top of the head. The ear cushions leverage a cooling gel memory. They also have a small channel for your glasses in the ear cushion.
Furthermore, it has a flip-to-mute microphone and is fully wireless.
A webcam is a must-have for any live streamer, and DrDisrespect has the Logitech Brio. This high-def webcam is able to facilitate 4K streaming at 30fps or 1080p at 60fps.
Other outstanding features include HDR performance in low-light and 5x digital zoom lens.
The Brio works well with RightSense, its software technology that enables it to automatically zoom when you move around. RightLight, on the other hand, helps to optimize the light balance and cut on video noise.
DrDisrespect's Microphone: Shure SM7B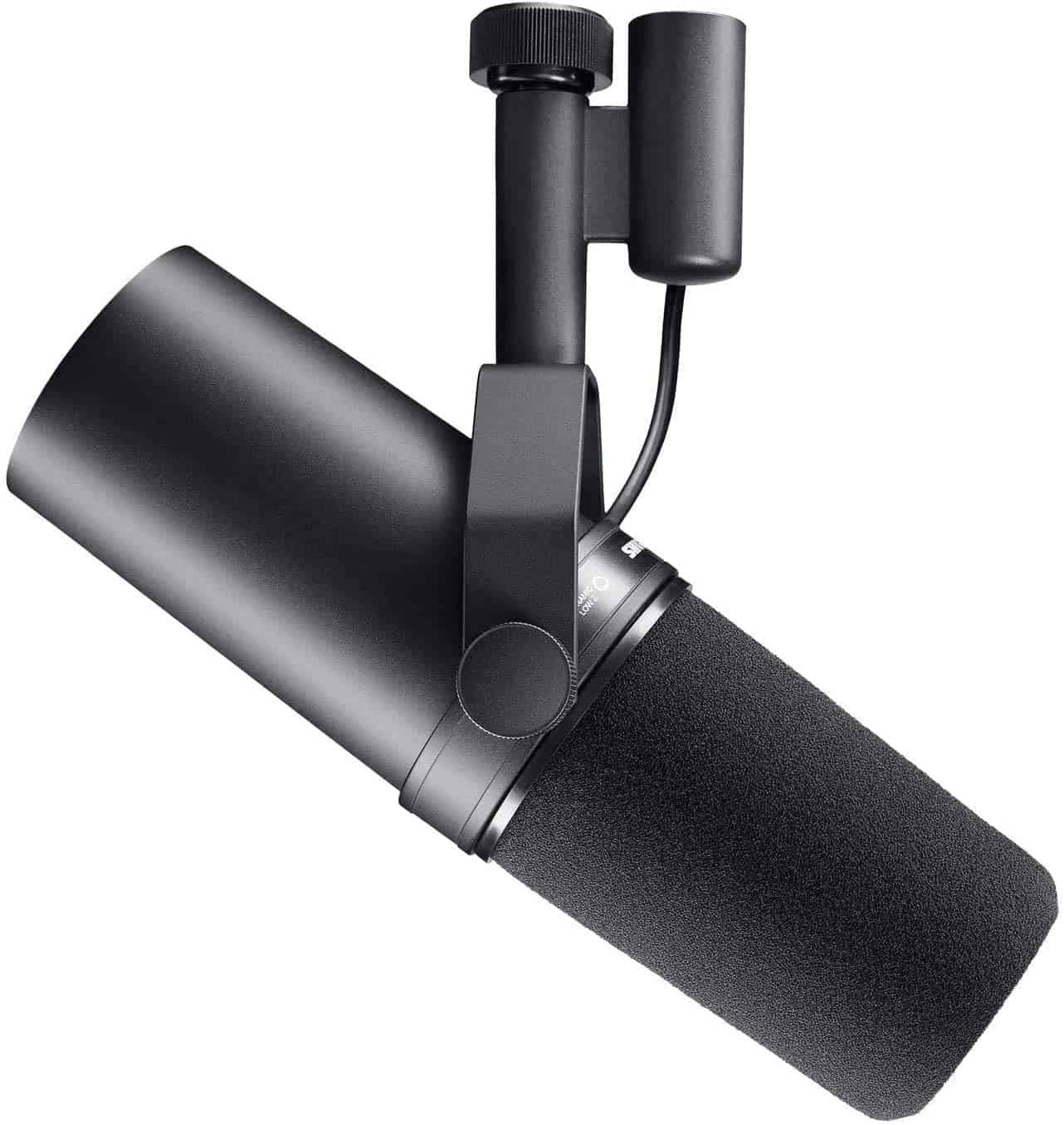 DrDisrespect, just like a good number of gamers, uses the Shure SM7B. This mic provides professional audio service as it has an in-built suspension shock apparatus which cuts on mechanical noises affecting a user's voice.
When this feature is combined with its wide frequency response (50Hz-20kHz), lovers of the Doc get to hear him with clarity.
Another incredible feature of this mic is its high-end noise attenuation technology. This feature retains the natural beauty of captured sound while preventing external noises that cut on overall quality. For this reason, the SM7B is known for its distinct as well as recognizable sound.
DrDisrespect's Microphone Mount: RODE PSA1 Swivel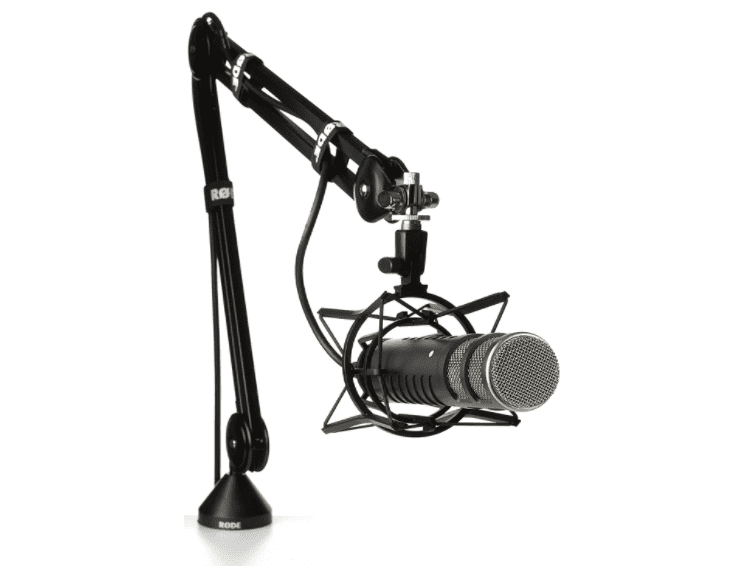 Every gamer wants mobility when gaming and talking to their audience, and this is made possible by the RODE PSA1 Swivel. With this studio microphone mount, the Doc can perform a complete 360-degree rotation, and he doesn't need to have much space.
It boasts of a smooth built-in spring mechanism which allows one to adjust the angle without much effort.
The mic mount has a slim, solid structure which is robust enough to sustain the heaviest of mics. The boom arm is great at maintaining the proper distance between the microphone and the mouth to get the best sound while still maintaining a natural posture.
If you are keen on cable management, the RODE PSA1 has Velcro ties that help to secure the cables down to the structure of the arms.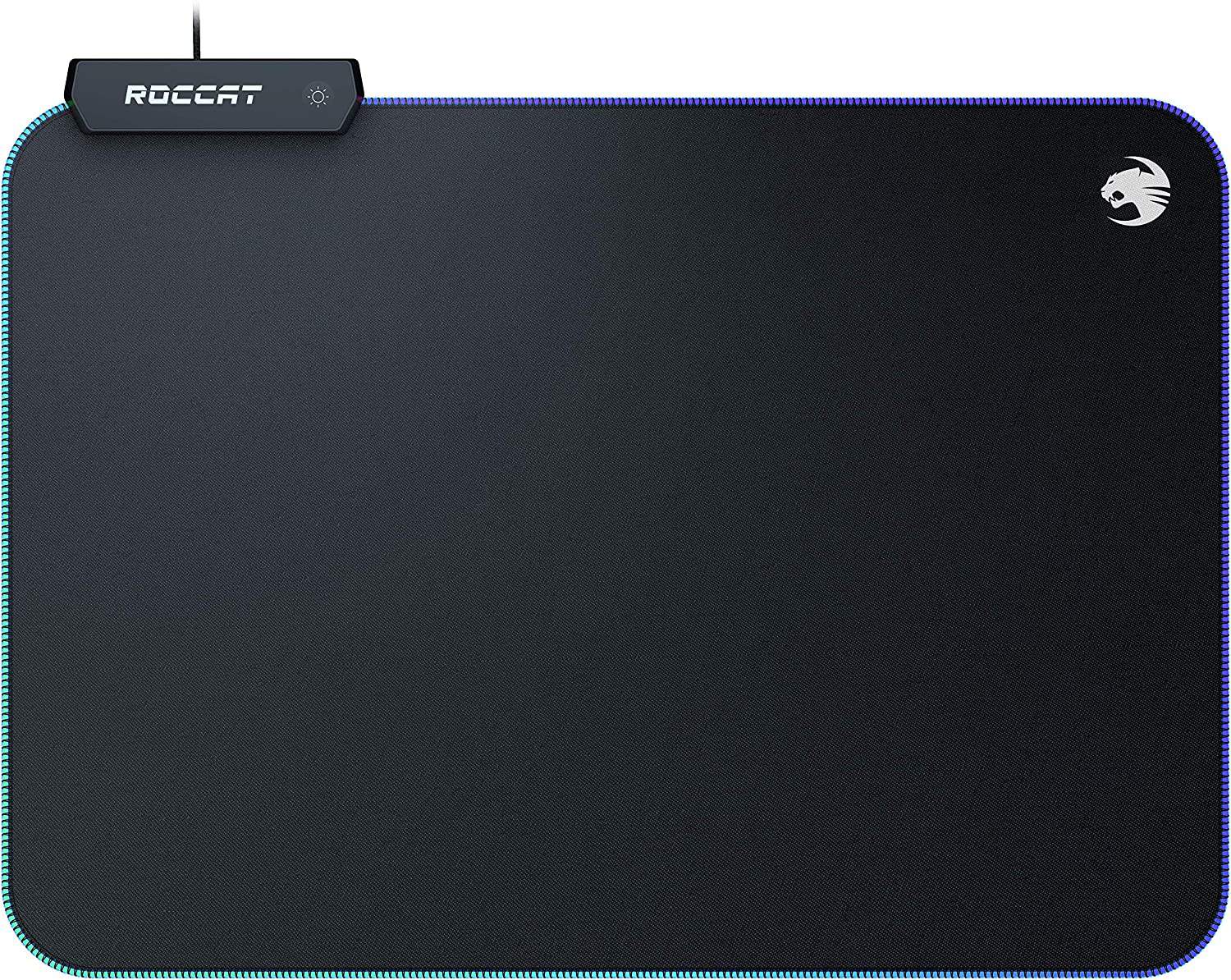 DrDisrespect prefers the unique ROCCAT Sense AIMO. This RGB mousepad is in sync with your usage and connects to compatible devices to create vivid lighting scenarios.
The smooth machine-stitched surface will grant you with control while staying firmly in place as it a rubberized non-slip backing.
The mousepad has a 350mm x 250mm surface area which might be moderate in size (compared to other mousepads in the market), but is still sufficient to allow wide sweeping movements.
DrDisrespect's Chair: SIDIZ T80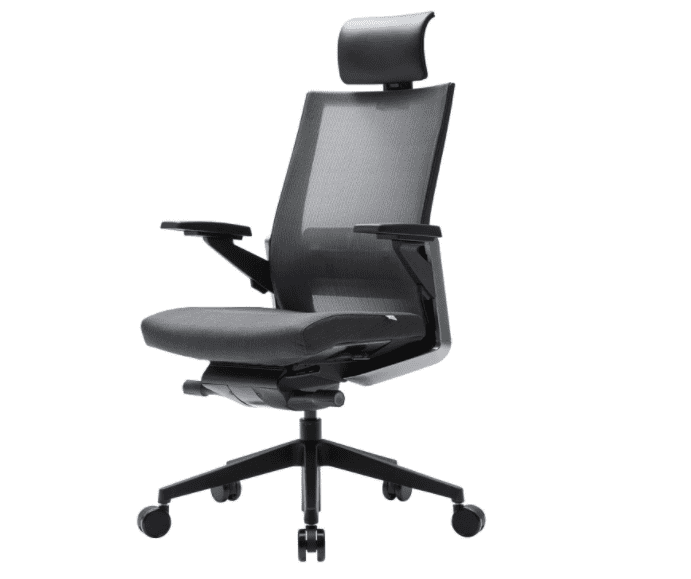 DrDisrespect entrusts his comfort to the SIDIZ T80. This ergonomic office chair has enough space to accommodate him and can be adjusted to the highest level.
It has a number of impressive features, including being able to adjust the lumbar, seat height, neck support, and armrests.
While other racing chairs brands contain firm pillows, the Sidiz T80 sports a highly elastic, yet tough antiseptic memory foam sponge.
This chair allows for comfy sitting, especially with the "Ultimate Tilt" technology that coincides with one's body movement, and also absorbs vibration.
Its slim design makes way for excellent ventilation as a result of its porous mesh cover backing, while the seat cover is replaceable.

Every gamer desires a powerful motherboard, and the ASUS ROG Zenith II Extreme Alpha meets the criteria.
This motherboard is maximized in all areas to support the performance of the AMD Ryzen Threadripper 3000 CPU.
It boasts of several overclocking features and is compatible with the quad-channel DDR4 memory that supports up to 8 sticks of RAM.
With this much power, there is the need for an adept cooling system to keep the PC working properly. To keep the temperatures low, the Extreme Alpha "VRM system" utilizes Delta Superflo bearing fans, alongside its native "fan-speed" software to boost efficiency.
The motherboard also has the "Aura" lighting tool, which allows you to manage your RGB color scheme, in addition to linking the strobing effects to additional hardware in your setup.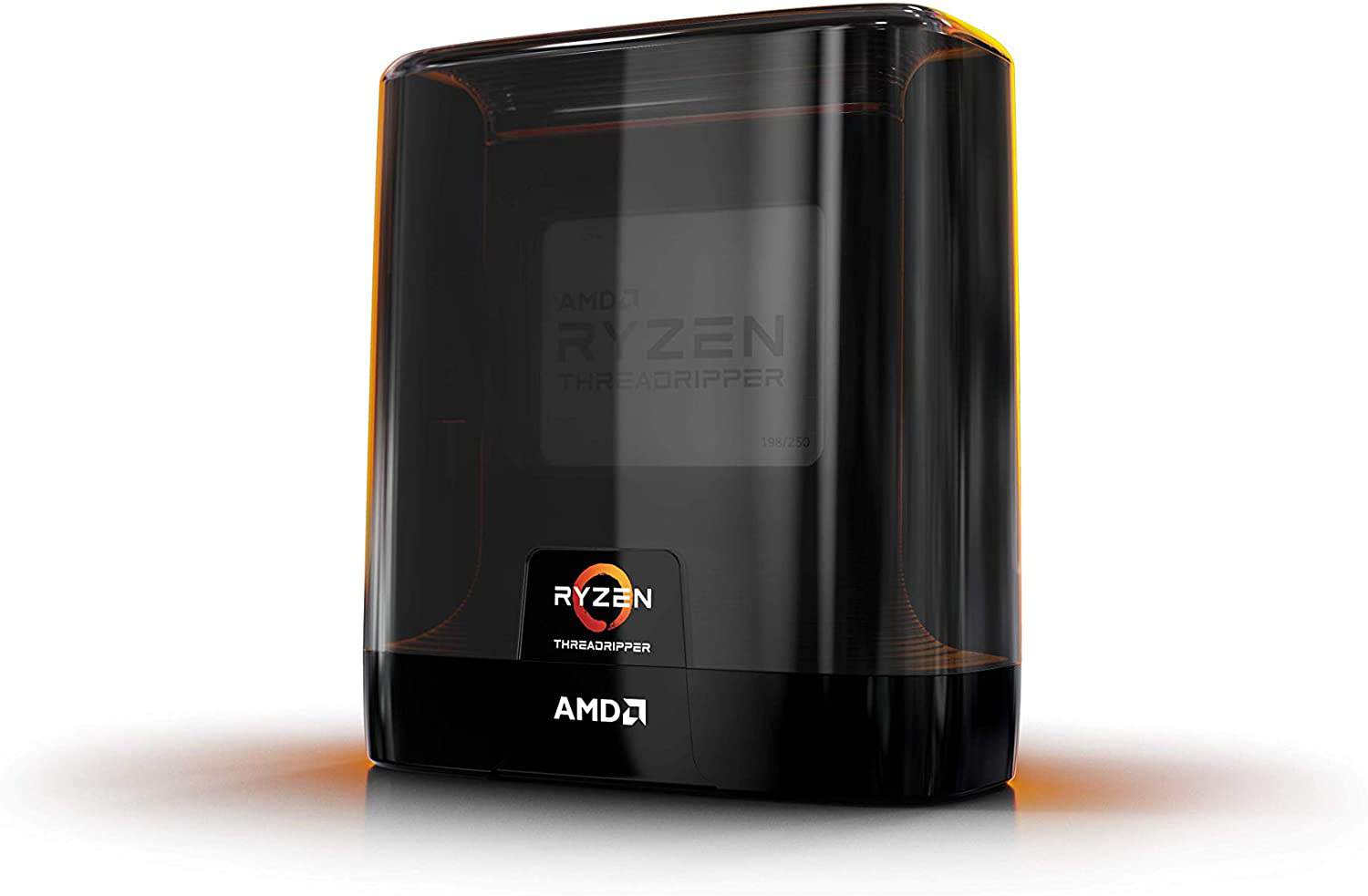 DrDisrepect fancies the AMD Ryzen Threadripper 3990X, and he has it in his setup. The 3990X is one of the most robust desktop processors around. It has a mind-blowing 64 cores, 128 processing threads and produces a 4.3 GHz max-boost clock speed for a single core.
This state-of-the-art processor is able to run demanding games without hitches, as it has up to 288MB of combined cache that allows quick access to huge sets of data.
It has an integrated "Wraith Ripper" air cooler to combat overheating. It helps to give premium liquid cooling.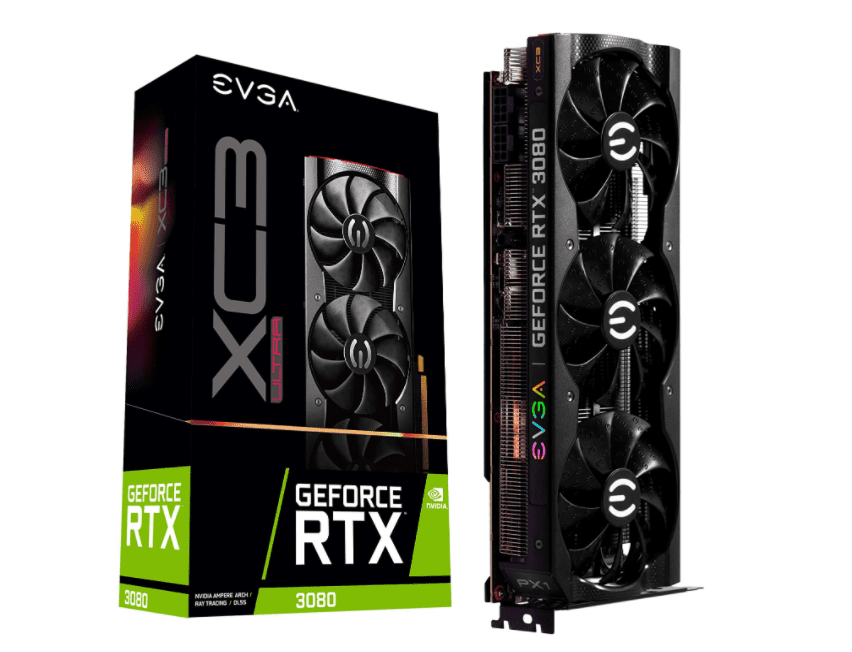 DrDisrespect has the EVGA Geforce RTX 3080 in his setup. This card sports NVIDIA "Turing"
Architecture which boasts of 6x faster performance than other GPUs out there.
When coupled with Ray Tracing technology, the Doc has no problem running his games at the extreme levels of realism.
Overheating is always an issue and to tackle this, this graphics card has a 240 mm hybrid cooling system, a heat sink, and three "PWM" cooling fans; all in a bid to lower temperatures.
If you would like to capture breathtaking 360 degree and HDR screenshot photos in your games, this graphics card has the "NVIDIA Ansel" technology, which ensures that you achieve this.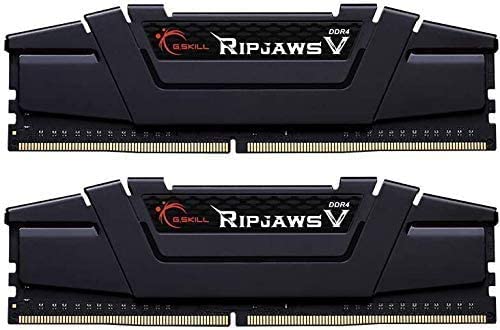 DrDisrespect utilizes the 128GB (8 X 16GB) of G.SKILL Ripjaws V. This 3200MHz, DDR4 RAM boasts of transfer speeds that reach a blistering 4000MHz. This makes this RAM great for gaming, data processing, video rendering, among other uses.
The Ripjaws V presents a number of capacity configurations that will enable you to configure 8 consecutive sticks in your motherboard.
DrDisRespect's Family
Almost everyone in the streaming community has heard of DrDisRespect. Interestingly, most gaming/streaming enthusiasts know little about his wife, "Mrs Assassin." But we're here to change that by shedding some light on their relationship.
DrDisRespect married Mrs Assassin in 2013, and they're now parents to a lovely daughter. It's noteworthy that they had been dating for a long time before their nuptials.
Mrs Assassin may not be as famous as DrDisRespect, but her unrelenting support doesn't go unnoticed. Sometimes, she shows up in this esports athlete's streams and even accompanies him to award events.
In 2017, it was alleged that these two were having marital conflicts, but they patched things up pretty fast. This was proof that they share a powerful bond strengthened by their many years together.
DrDisRespect's Net Worth and Career Earnings
We estimated DrDisRespect's net worth to be $3.5 million as of this writing.
Interested in knowing his sources of income? Let's dive into them!
YouTube
YouTube is on the list of DrDisRespect's primary income streams. He uploads content daily, and his videos have garnered over 200 million views as of February 2022.
Determining this streamer's revenue from this platform is tricky because of premium views, ad blockers, and YouTube Red. Even so, we believe he fetches over $1,000 daily as most of his videos get over 300k views.
Esports Tournaments
By the end of 2021, DrDisRespect has participated in 18 tournaments, winning $32,036.55.
If we break down his earnings by year, he made $5,344.88 in 2016, $9,250.00 in 2018, $9,591.67 and $4,100.00. In 2021, DrDisRespect raked in $3,750.00, which is the least amount he's ever won in gaming competitions in a year.
Like Heelmike (See Heelmike's bio), DrDisRespect also has a merch store availing a broad range of merchandise. Since his goal is to ensure all his fans can purchase his products at any moment, he provides an extended list of payment methods. These include AMEX, Discover, PayPal, Visa, Mastercard, Venmo, Apple Pay, Facebook Pay, Stop Pay, and Diners Club.
For convenience, DrDisRespect's merch store has a return/refund policy valid for a month after product delivery.
Countless of this gamer's fans have confessed to purchasing his merch.
Even so, DrDisRespect hasn't unveiled the returns he's made from his online business. His profits could be vast, though, unquestionably increasing his net worth.
Sponsorships
DrDisRespect has been in the game for longer than many other streamers. With his colossal influence, many brands have knocked on his door, interested in working with him. These include G FUEL, Asus, Razer, Roccat, and Gillette.
This has seen him land lucrative deals that have allowed him to earn thousands of dollars. Hence, we can attribute a part of his total net worth to them.
Twitch
Despite Twitch barring DrDisRespect in 2020, he received millions of dollars as payment for his streaming services.
Before the ban, Twitch and DrDisRespect had just signed a multi-year deal. He was one of the biggest names on this platform, with more than 30,000 paid subscribers. This alone enabled him to earn between $30,000 and $35,000 monthly. If we factor in his ad revenue and donations, this amount tremendously increases.
DrDisRespect never disclosed his earnings as a Twitch streamer, but we're confident it was a large sum.
Book Sales
In 2021, DrDisRespect released his memoir, Violence. Speed. Momentum.
Sales from this top-rated book have also helped to boost DrDisRespect's net worth.
DrDisRespect's Retirement and Post Professional
DrDisRespect has hit a few snugs in his streaming and gaming journey. For instance, he's been accused of perpetuating racism. Plus, he once violated Twitch's privacy laws, and this platform blocked him permanently.
But evidently, quitting soon is not in DrDisRespect's plans. He revealed that getting Twitch to unblock him is one of the things he hopes to accomplish in 2022, meaning he still craves to advance his already flourishing streaming career.
DrDisRespect's Merch
Looking for DrDisRespect's merchandise? Tell you what, it's only a click away! Please make your first stop at his online merch store, which offers the following items as of this writing.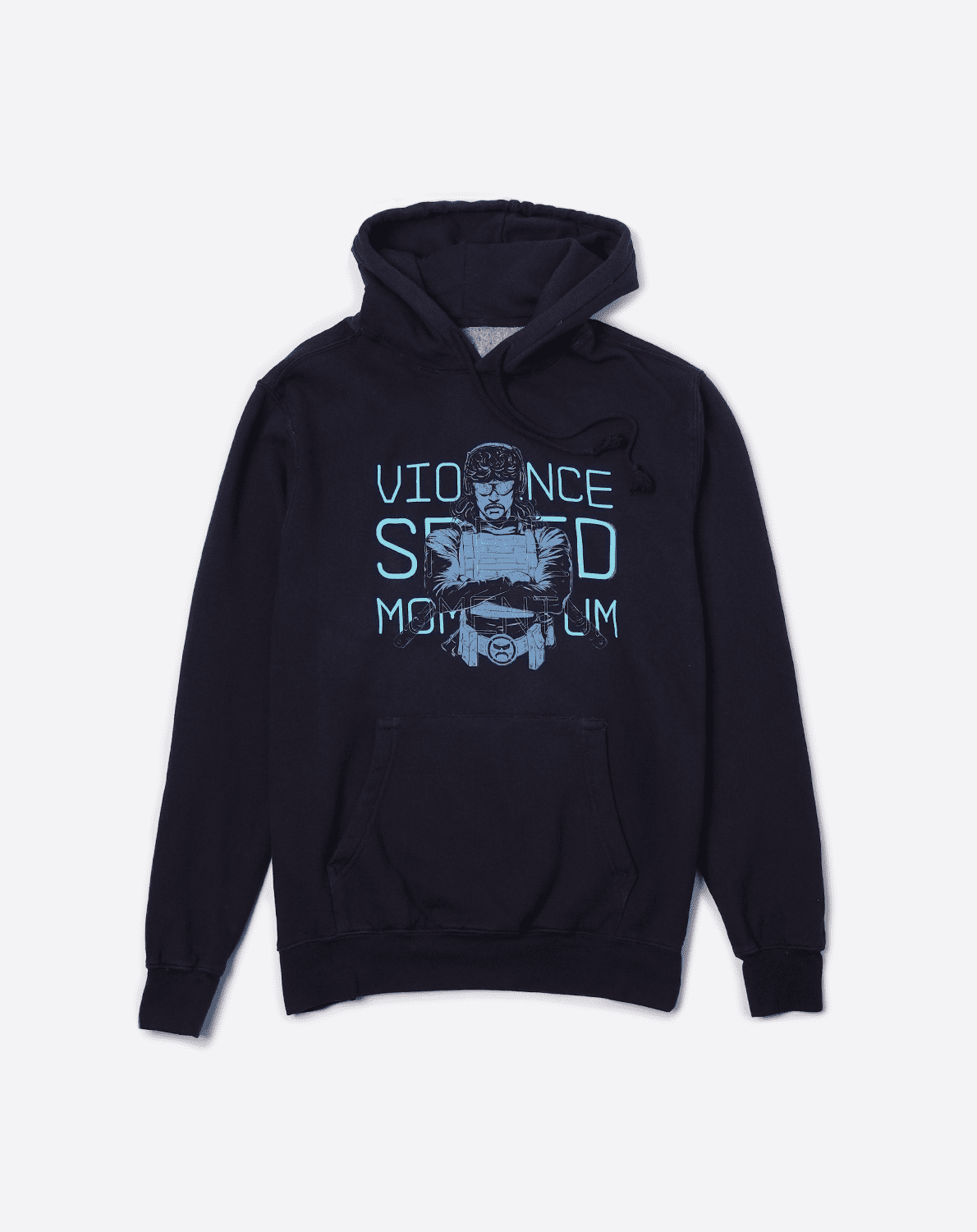 Take a look at this hoodie made from 100% cotton material. It delivers the warmth and comfort you long for as you step out of your house or chill at home.
The "Violence, Speed, Momentum" print on its front, combined with this gamer's silhouette, is a nice touch as it improves its look.
Notably, this hoodie is meant for everyone since it's unisex; plus, it comes in many sizes.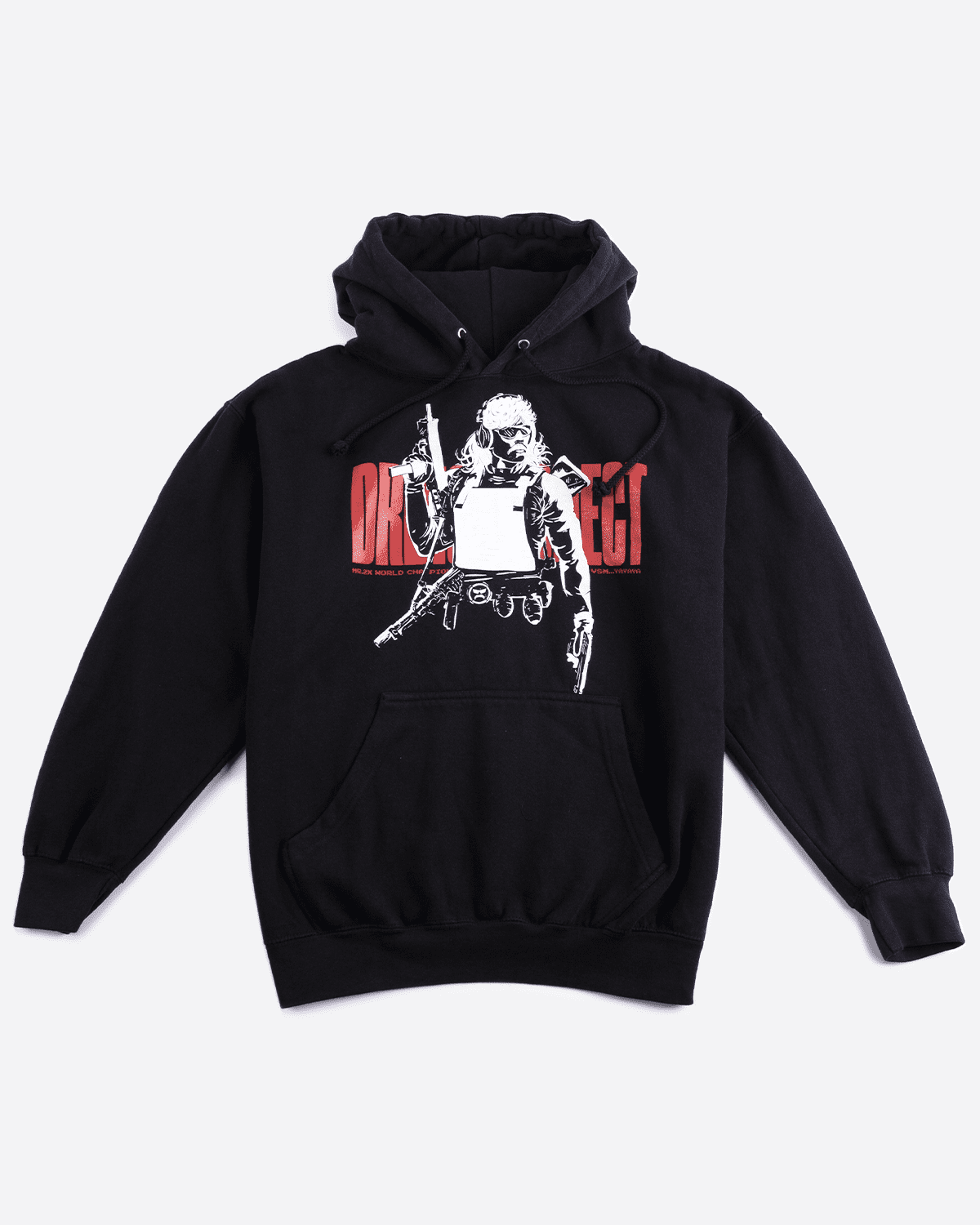 Exploring more hoodie options is a great idea when you're on the market scouring for one. So, be sure to check this one too.
Like the hoodie above, it leverages 100% cotton material. It is ideal for both genders, and the Doc offers it in many sizes for convenience.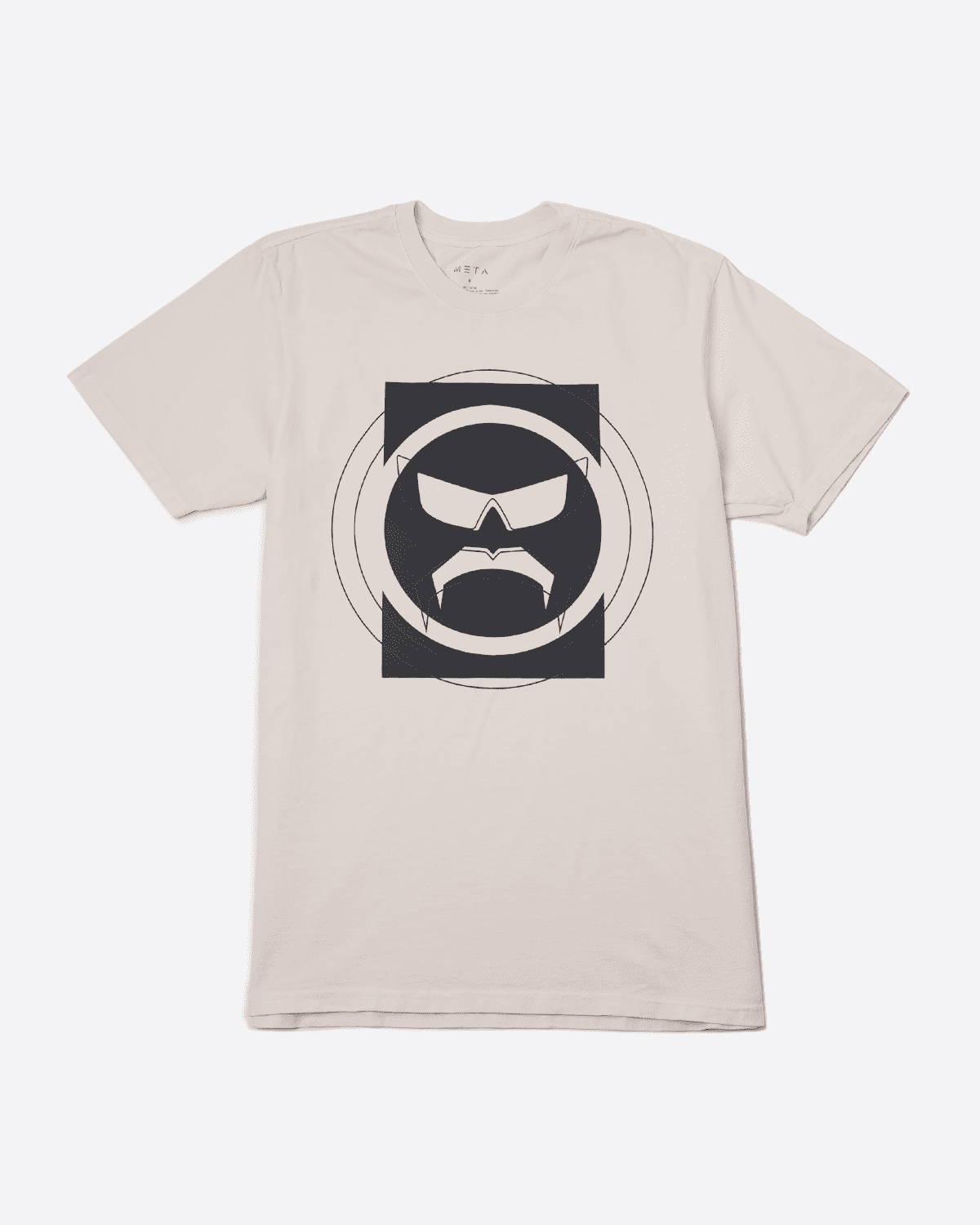 If you fancy a classy t-shirt with a round neck and short sleeves, this could be what you need. It comes with DrDisRespect's logo and durable cotton material.
It's noteworthy that this gamer also offers other fashionable t-shirts that you can consider. Examples of these are the BLACK CAMO-VINTAGE BLACK TEE, LINE BREAK-HEATHER GREY TEE, TOPOGRAPHY-HEATHER RED TEE, THE DIVINE BEING-INVERSE TEE, and MOMENTUM – NAVY TEE.
Feel free to visit Amazon, which also offers DrDisRespect's merchandise. A few of the available items right now are: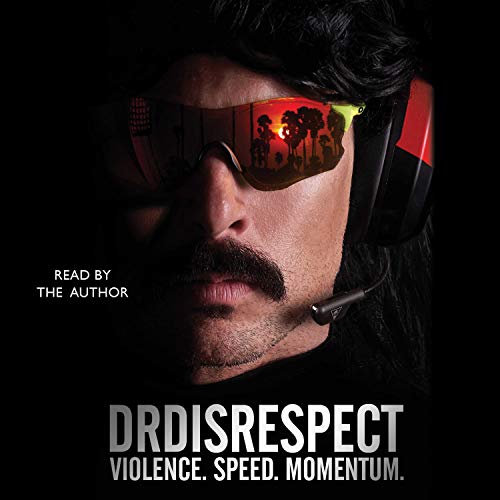 Check out this 386-minute audiobook authored by DrDisRespect. It's precisely what you need to get this legendary gamer, his ruthlessness, origins, and rise to the top.
As most of this book's listeners have revealed, it's nothing short of breathtaking. If you're about to give up, this could be the reason you don't, and instead, start working on your goals.
This audio book's hard copy is available too.
Supposing you fancy a DrDisRespect vinyl figure, give some thought to this one that comes in red.
It's perfect for collectors, gamers, and those looking for a quality DrDisRespect décor piece for their homes or offices.
Frequently Asked Questions About DrDisRespect
Question: Did DrDisRespect cheat on his wife?
Answer: Yes. DrDisRespect admitted to cheating on Mrs. Assassin, but she forgave him. And they are focused on their daughter and the well-being of their family.
Question: Was DrDisRespect a part of Team SoloMid?
Answer: Yes. DrDisRespect has played several games competitively on Team SoloMid's roster.
Question: How many games has DrDisRespect played competitively?
Answer: DrDisRespect has played six games against other esports athletes as of this writing. These are Apex Legends, Call of Duty: Warzone, Call of Duty: Blackout, Splitgate: Arena Warfare, Call of Duty: Modern Warfare, and H1Z1.
Question: Has DrDisRespect been involved in the production of any video games?
Answer: Yes. DrDisRespect had voice roles in LightSpeed & Quantum Studio's PUBG Mobile and First Watch Games' Rogue Company.
Recommended Reads:
Research Citations
https://www.esportsearnings.com/players/32976-drdisrespect-herschel-beahm-iv
https://www.esportznetwork.com/the-2019-esports-awards-winners/
http://esports.inquirer.net/18848/esports-industry-awards-2017-full-list-winners
https://www.pcgamer.com/interview-dr-disrespect-talks-about-his-twitch-ban-the-rumors-and-his-future/
https://dotesports.com/news/everything-you-need-to-know-about-drdisrespect
https://web.archive.org/web/20180502221030/https://blog.activision.com/t5/Sledgehammer-Games/Sledgehammer-Games-welcomes-new-Community-Manager-Guy-Beahm/ba-p/9903811
https://www.forbes.com/sites/davidthier/2020/06/26/report-dr-disrespect-permanently-banned-from-twitch