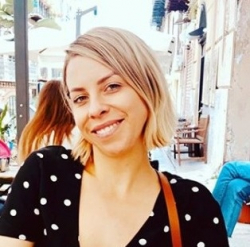 Latest posts by Jodie Chiffey
(see all)
Stable Ronaldo is a famous esports player, Twitch streamer, YouTube content creator, and online personality.
Though barely 20, he's managed to achieve what most upcoming gamers deem impossible. This has made him an icon among the younger generation of Fortnite lovers.
For starters, Stable Ronaldo is one of the highest-earning Fortnite players globally, having made over half a million dollars from streaming this game on Twitch alone. Some people have even compared his splendid gaming skills with those of reputable Fortnite experts such as Tyler "Ninja" Blevins (see Tyler Blevins' bio) and Olivia "Loeya" Sigg (check Loeya's bio).
In addition, Stable Ronaldo has a huge social media following. His collective Instagram, Twitch, TikTok, and Twitter followers are close to six million! And we haven't even included his over a million YouTube subscribers.
Read on to learn more about this Twitch legend and how he's risen to the top. But first off, his biofacts;
Stable Ronaldo's Bio Facts
| | |
| --- | --- |
| Real Name | Ronaldo |
| Birth Date | January 14, 2003 |
| Birthplace | The United States |
| Nickname | Unknown |
| Height | 5 ft. 7 inches |
| Nationality | American |
| Zodiac Sign | Capricorn |
| Siblings | Stable Ronaldo has one sibling |
| Children | Stable Ronaldo doesn't have any children |
| Girlfriend | Stable Ronaldo's girlfriend is Angie Marie |
| Games Played | Fortnite, Valorant |
| Net Worth | $950,000 |
| Social Media | Twitter:@StableRonaldo, Instagram: @stableronaldo, Twitch: YouTube: Stable Ronaldo, Twitch: stableronaldo, TikTok: realstableronaldo |
| Awards | Stable Ronaldo hasn't won any awards for gamers or content creators, but he could bag some in the next few years with his zeal and dedication. |
| Last Updated | January 2022 |
Stable Ronaldo's Birthplace and Early Life
Stable Ronaldo was born in the US on January 14, 2003. His father, Avner Eliyahu Netz, is an entrepreneur, while his mother, Lisa Saluck-Netz, is a passionate homemaker.
Stable Ronaldo has one sibling, but we couldn't uncover their gender, name, or age.
Stable Ronaldo went to a local high school, and he just recently graduated. However, he's not disclosed his college/university plans yet, or the institution he would like to attend.
Additionally, Stable Ronaldo hasn't revealed much about his early years or what it was like to school while nurturing a gaming career simultaneously. It must have been interesting, though.
Today, he's not just a phenomenal gamer but also a cheerful Gen Z with a unique sense of humor and a desire to relish every part of his life.
How Did Stable Ronaldo Get Started Gaming?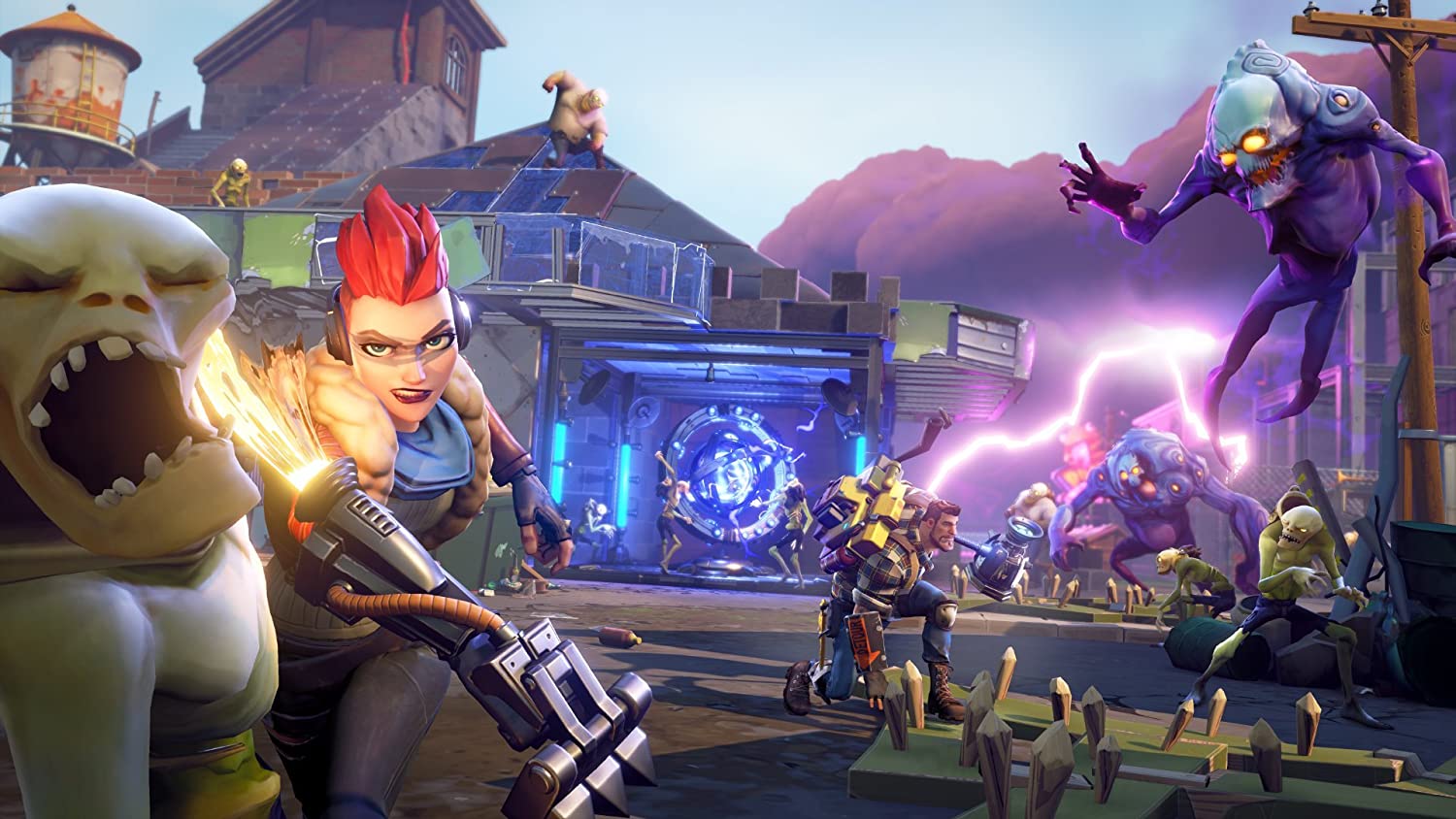 Stable Ronaldo has always gravitated towards gaming, even when he was younger. Unlike some other gamers in the esports scene right now, discovering video games was more than a pastime for him. He craved to make an admirable career out of it and show other young talents that no dream is beyond one's reach.
Things started looking up for Stable Ronaldo in his mid-teen years. After consistently sharing his Fortnite gaming videos, he grabbed the attention of tons of esports enthusiasts, increasing his number of followers on Twitch, YouTube, and Twitter.
In 2019, Stable Ronaldo, Avery, Vanguard KEZ, and UnknownxArmy1x won the Fortnite Champion Series (FNCS) finals.
Within hours of this win, Stable Ronaldo was trending! This created more opportunities for him to grow his gaming brand.
Stable Ronaldo joined BuiltByGamers (BBG) several months after the big FNCS win. This enabled him to build an even larger social media following while learning the ropes of competitive Fortnite play.
Soon enough, gaming organizations were knocking on Stable Ronaldo's door, interested in working with him. That's how he landed in NRG Esports, one of the world's most esteemed esports organizations.
However, Stable Ronaldo announced his departure from NRG Esports in January 2022. He said that his goal was to work harder on his streaming and content creation career.
Stable Ronaldo's Videos
MadNade uploaded this video in December 2020. It takes us through some of Stable Ronaldo's funniest fails while playing Fortnite competitively. We get to watch this prominent gamer showcase his mad skills and witness his hilarious frustration when something goes wrong.
Stable Ronaldo uploaded this video in late September 2021. It shows us some of this Fortnite talent's stuff, including his car (2021 Tesla model) and gaming setup worth $100,000. It also allows us to catch a glimpse of Stable Ronaldo's impressive shoe collection with Balenciaga Jordan and Neons sneakers. In addition, Stable Ronaldo has some fun moments with his dog, Jackson.
Stable Ronaldo's Gaming Setup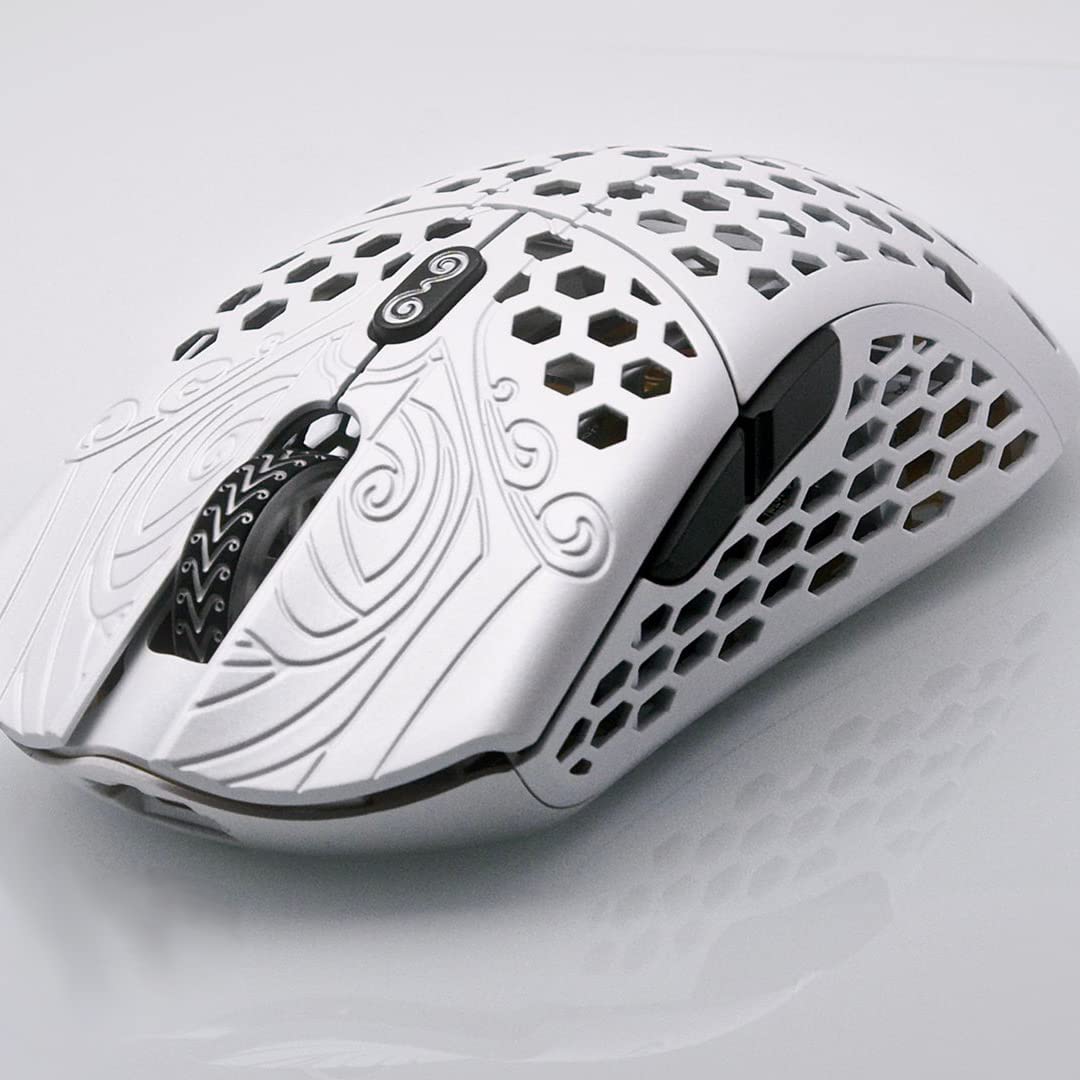 StableRonaldo currently uses the revolutionary Starlight-12 Hades from Finalmouse after upgrading from Logitech G Pro wireless (same mouse series used by Gosu). The mouse has a polling rate of 1000hz, making it extremely reliable in reporting all mouse movements that StableRonaldo makes during combat, traps, or even fortifications.
The mouse runs on a high-end rechargeable Jauch Lithium-Ion battery, able to continuously run for 160 hours. This affords StableRonaldo hours on end of slaying, evading, and trapping opponents when streaming Fortnite.
The mouse also features a flawless eSports sensor of up to 20,000 CPI that can easily be adjusted to align with fast-paced or swift and intense gaming.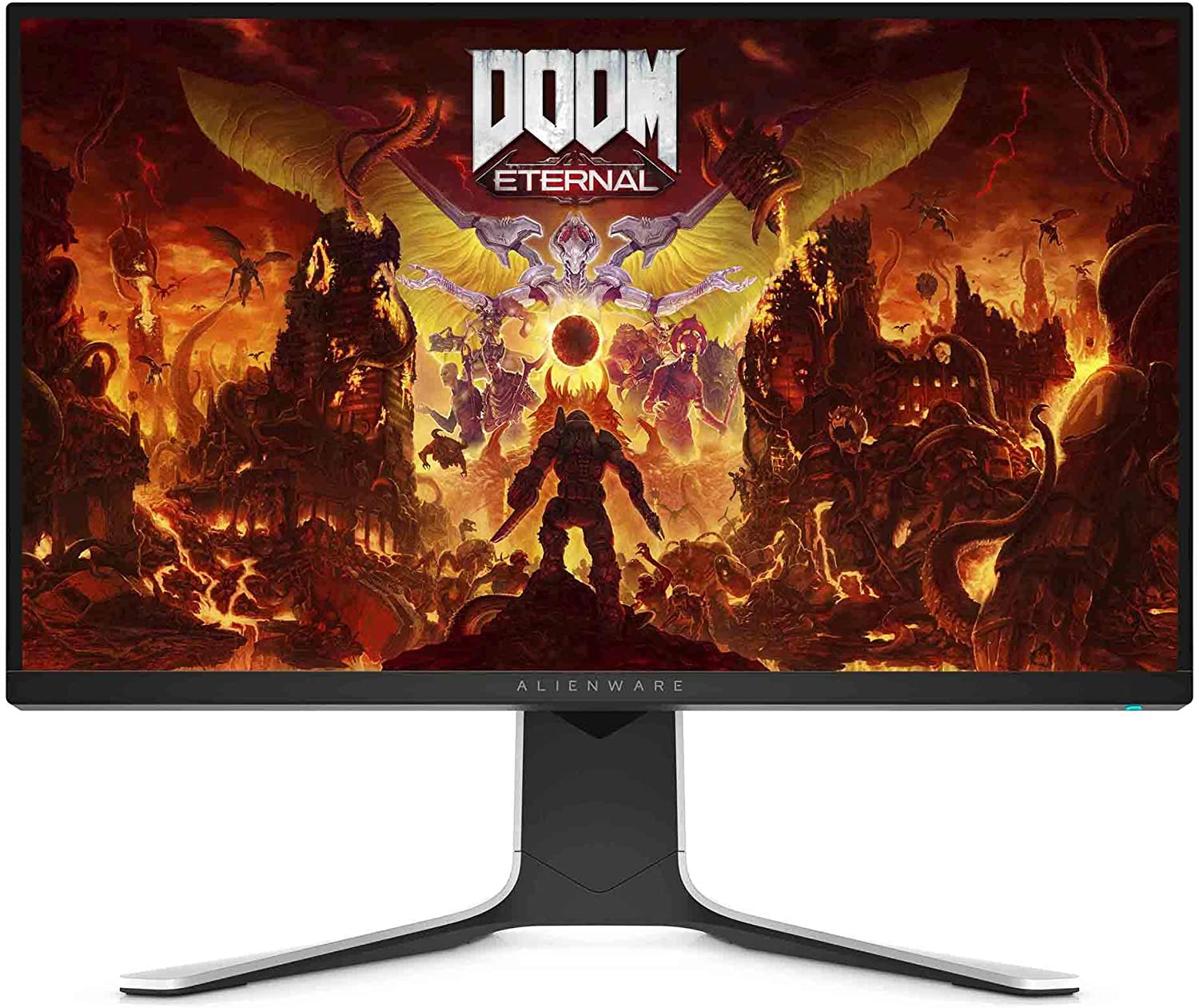 The AlienWare AW2720HF (this is an upgrade to former Fortnite player Tyler Blevins' AlienWare 2518H ) features a 240Hz refresh rate. Simply put, StableRonaldo's monitor is twice as faster as average gaming monitors of 120Hz and 4x faster than normal monitors.
This gives him the edge over those using lower-rated monitors, as his monitor responds faster and is smoother when playing games. The monitor also features the cutting-edge AMD Radeon free Sync technology that deliberately displays full frames only when a GPU and monitor sync.
The monitor also has an IPS technology that allows StableRonaldo consistent super clear color coverage regardless of view angle. This easily allows the gamer to be at the top of his game from whichever angle he plays from. On top of this, the Monitor allows for convenient and intuitive control of the monitor menus through a joystick.
Stable Ronaldo's Gaming Headset: Logitech G430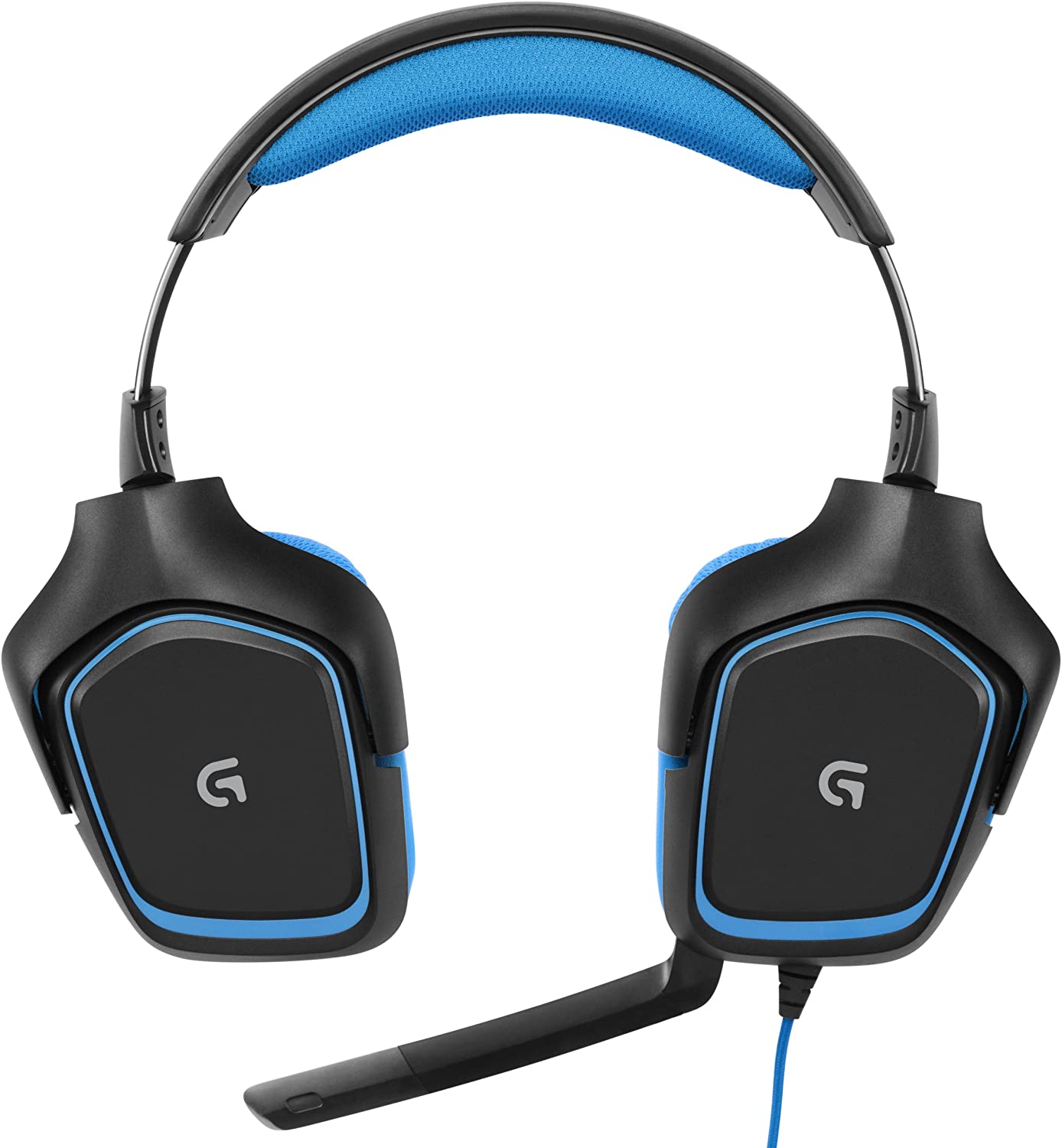 Logitech G430 is StableRonaldo's headset of choice. The headset has an inbuilt mic and instant mute and volume adjustment switches. The headset's ingenious surround system is engineered to be Ronaldo's invisible eyes affording him an immersive 360 degrees sound field.
The headset is compatible with an array of devices and operating systems has a frequency of 50-100khz and a cable length of 10.5ft. This conveniently affords Ronaldo the luxury of switching between multiple devices, faster reception, and response when gaming.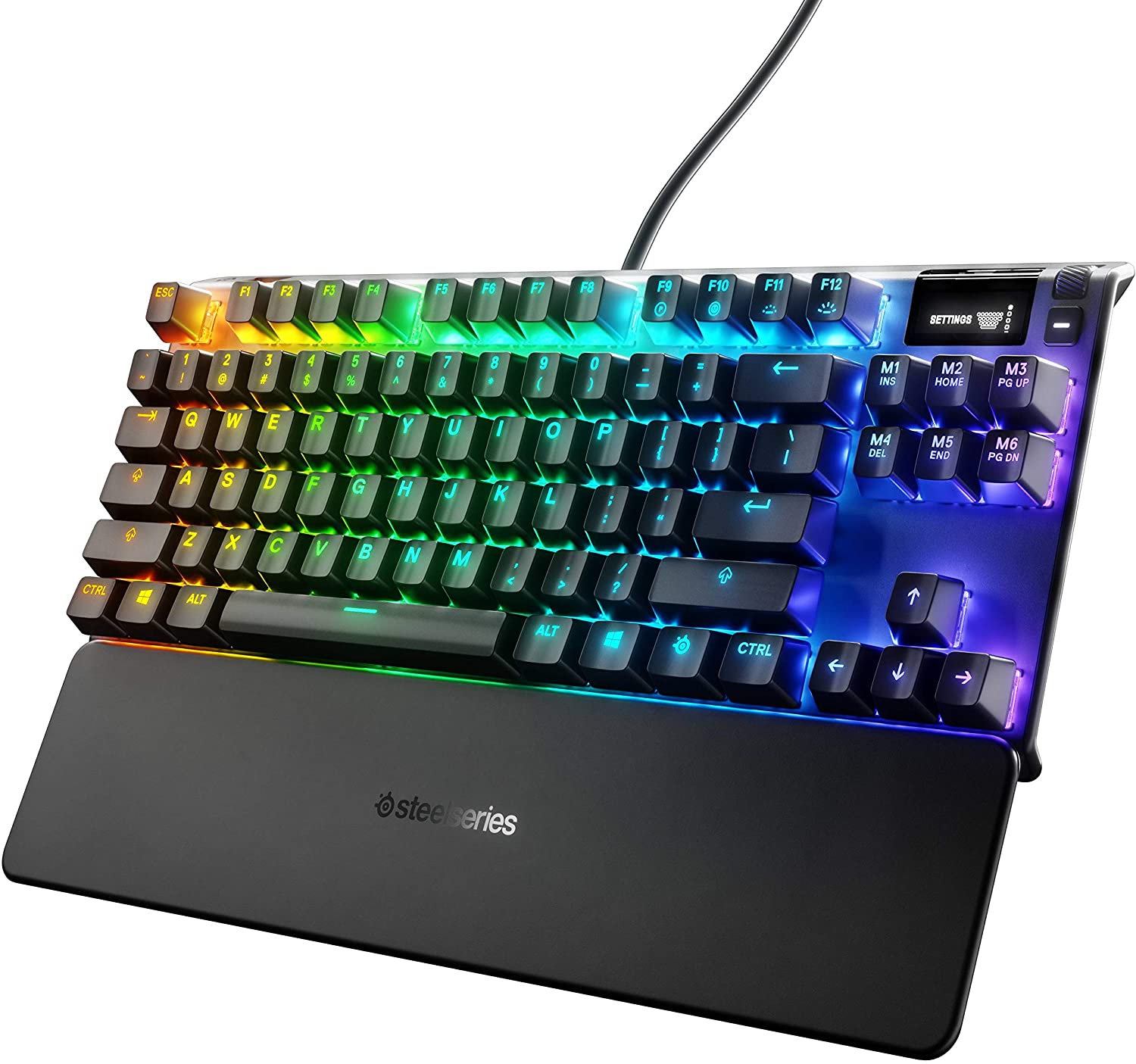 The SteelSeries Apex Pro TKL is purposely designed for gaming. The keyboard features an aluminum alloy that is aircraft grade. With this material, the keyboard can withstand millions of keystrokes as Ronaldo repeatedly and forcefully launches attacks, dodges missiles, and swiftly slays enemies on his final duets.
The keyboard also features RGB illumination that can be customized to millions of backlighting to match Ronaldo's gaming theme, scene, and tempo.
The lapse between pressing a key and registering a response is the difference between a win and loss in gaming. This is why Ronaldo opts for this high-end keyboard that features OmniPoint adjustable switches.
The switches have a shorter travel distance and register a quicker response. And this split second that the keyboard affords Ronaldo is all that he needs to leave his enemies slain and headless as he heads to victory.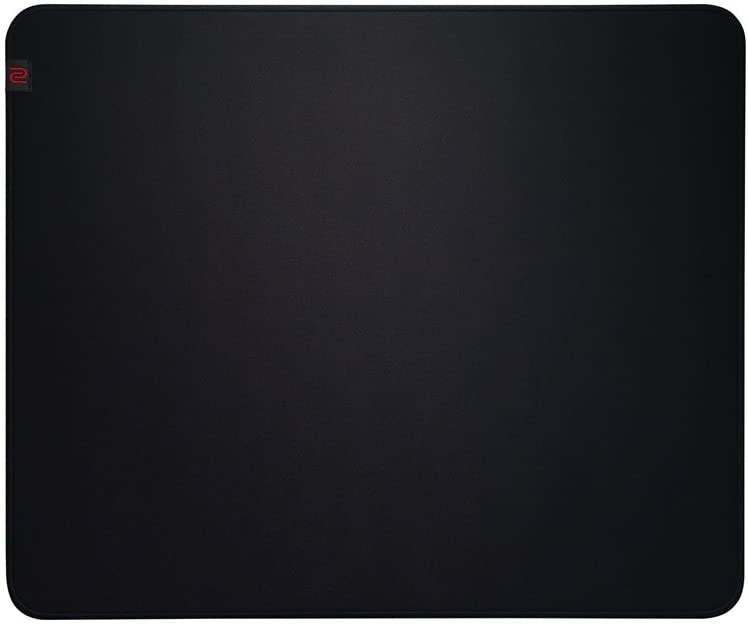 Fortnite gaming, similar to other games, calls for consistent mouse movements to aim, measure and even shoot. This, in turn, calls for a low friction surface that will offer minimal friction as the mouse glides.
And these specifications perfectly align with what Ronaldo gets from the ZOWIE G-SR-SE DEEP BLUE.
Other than this, it has a rubber base that firmly adheres it to surfaces, making it stable in the face of rapid to low mouse movements. The end results of the rubber base and low tactile resistance are precise, rapid, and accurate shots as Ronaldo does what he does best, entertain.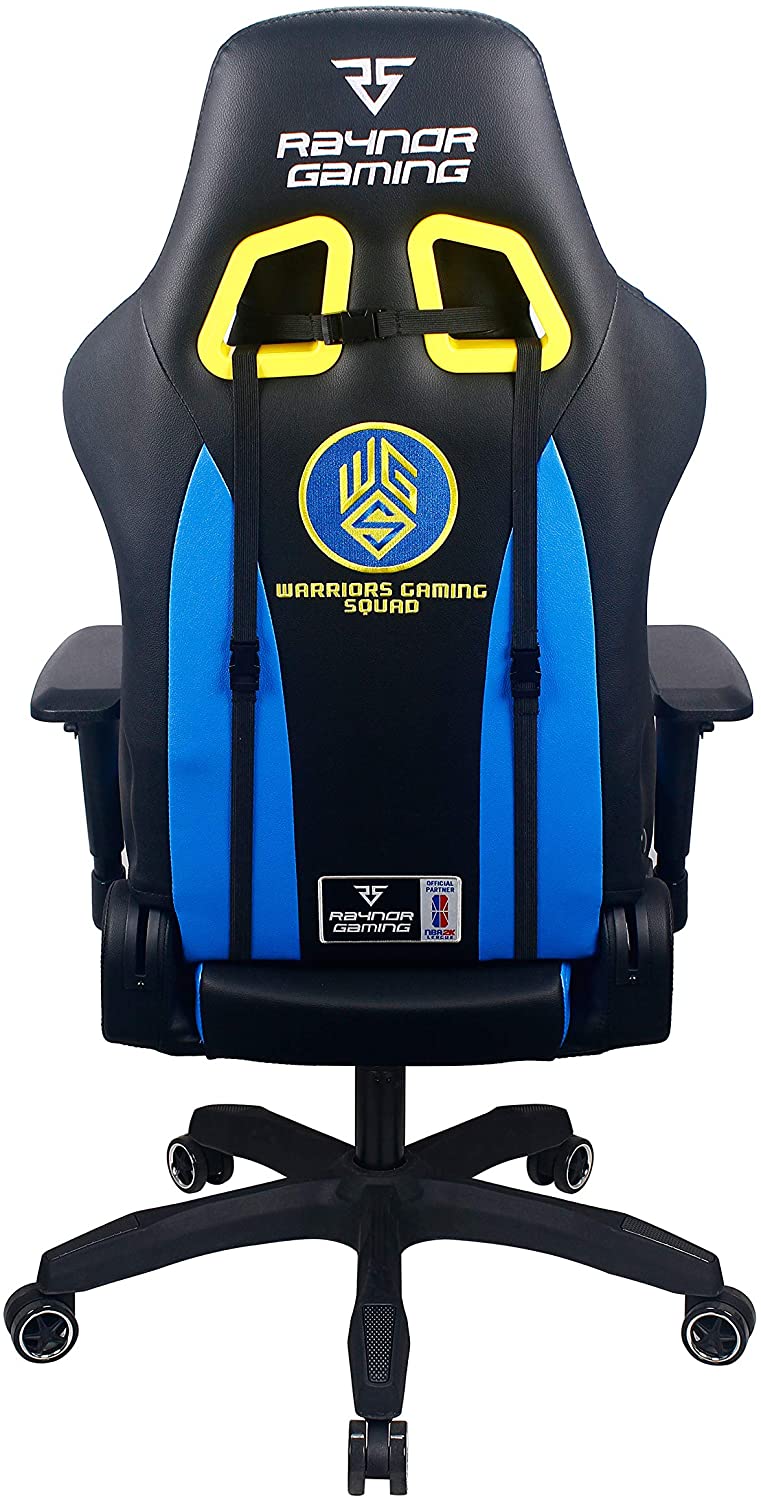 Gaming chairs, unlike other chairs, are ergonomically designed to sustain prolonged hours of use, allow for convenient adjustments, and still be able to offer comfort that doesn't risk their health. The Raynor gaming Energy Pro series marks most if not all of these boxes.
It has adjustable armrests, is ergonomically built, has PU leather with Lumbar, and allows for optimum adjustability. It, therefore, makes it possible for Ronaldo to sit and play for hours without straining his muscles or even risking his health.
Stable Ronaldo's Gaming Webcam: Logitech BRIO
Videos and images are all the only means available for gamers to showcase their prowess. It, therefore, goes without saying that pro gamers must invest in a good quality webcam to supplement or even fully replace inbuilt ones.
And there is no other better choice for Ronaldo other than the Logitech BRIO. The webcam has capabilities of a 90-degree field of view, making it able to freeze and transmit all frame rates that appear on the monitor.
It also features a 5x digital zoom, making it capable of enlarging even the tiniest of Ronaldo's mouse movements as he plays Fortnite. Other than this, it has a 4k resolution capable of recording 1080p at 60ps.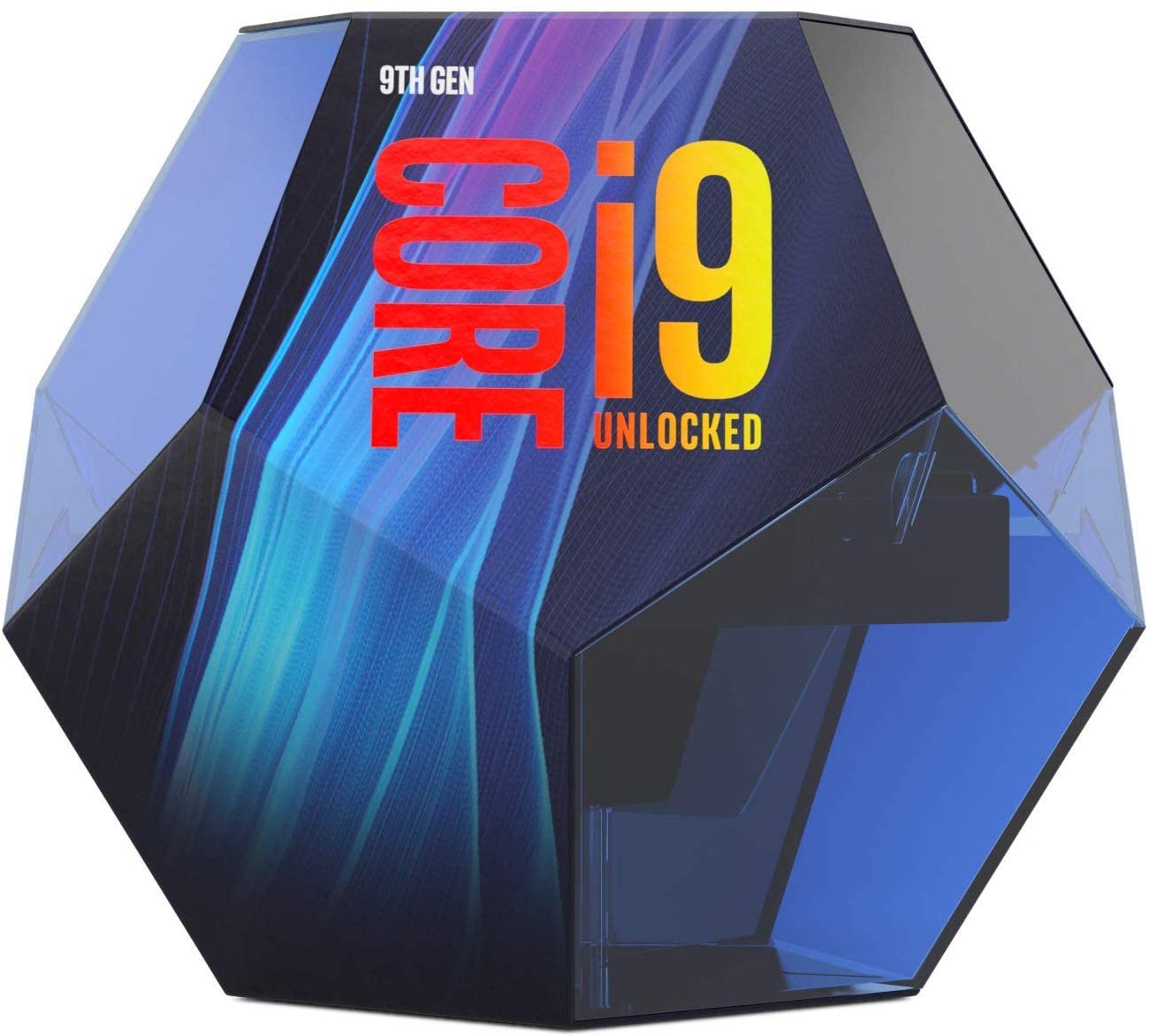 Despite the leaps AMD processors have made in advancing their gaming processors, intel has still stubbornly held its forte as the leader. It is little wonder, therefore that Ronaldo is rocking an Intel Core i9-9900k CPU.
Though it is not the latest (check out the earlier version used by Nightblue3 in his bio), it still boasts superb gaming capabilities. It has 8 cores, meaning that it can execute up to 8 demanding processes with nil latency. Add this to 16 threads, and you have an overwhelming virtual memory that can smoothly run even the demanding of games.
To give it an even better edge, its 4.8Ghz clock speed comes backed by a Turbo Boost Max. And as you might have guessed, this can lead to sudden overheating. But that isn't the case, the CPU has inbuilt cooling systems that come in handy to absorb and dissipate the intense heat generated to keep circuit shortages at bay.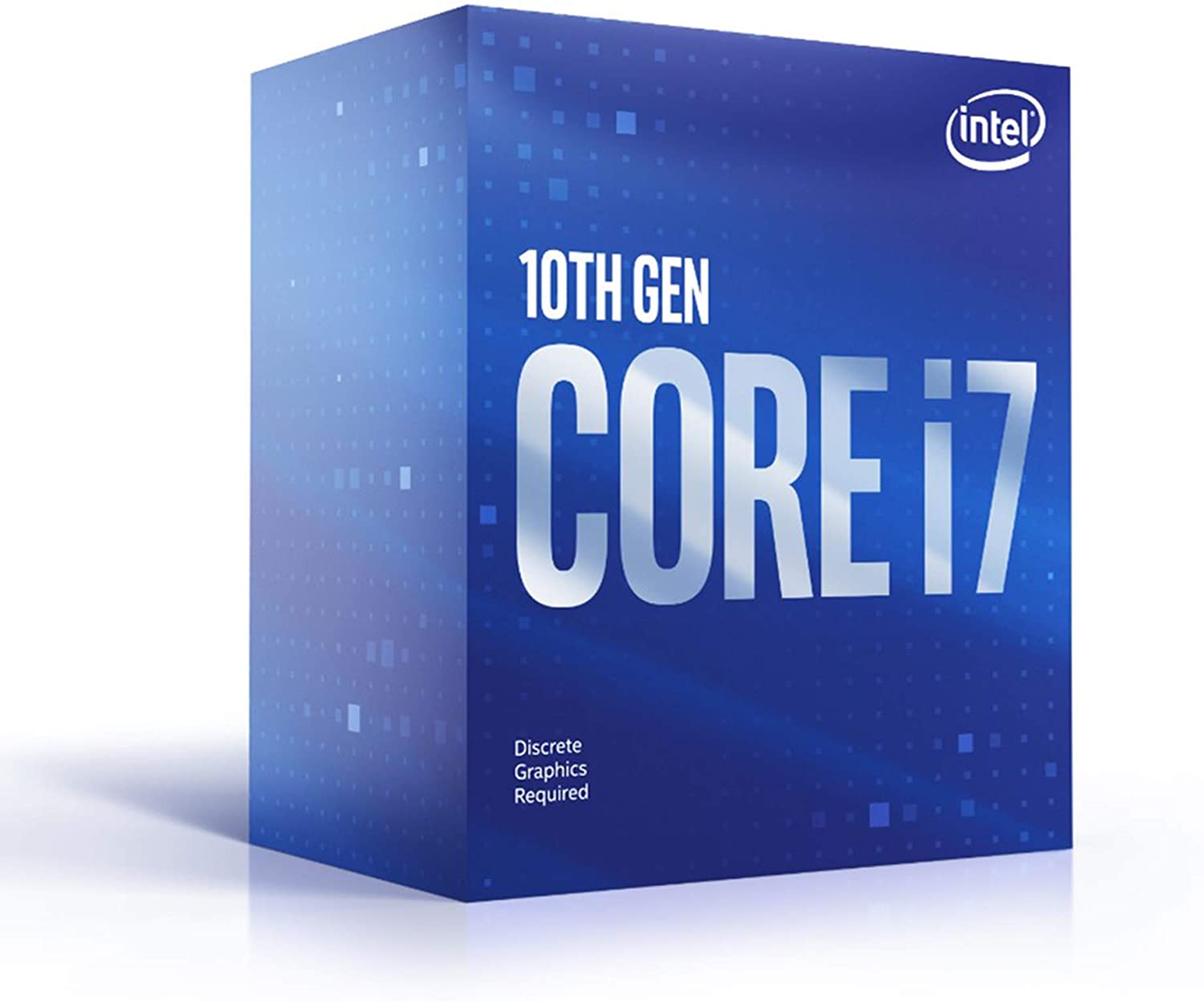 The blistering capabilities of the Nvidia GeForce RTX 2080 Ti remain unmatched in the gaming world. The graphics card packs impressive ray tracing technology and AI-driven Tensor cores ready to outcompete any intensive graphics-driven task.
It is, therefore natural for gamers, Ronaldo included, to wholly rely on this GPU's monstrous capabilities to push them to their highest possible peaks.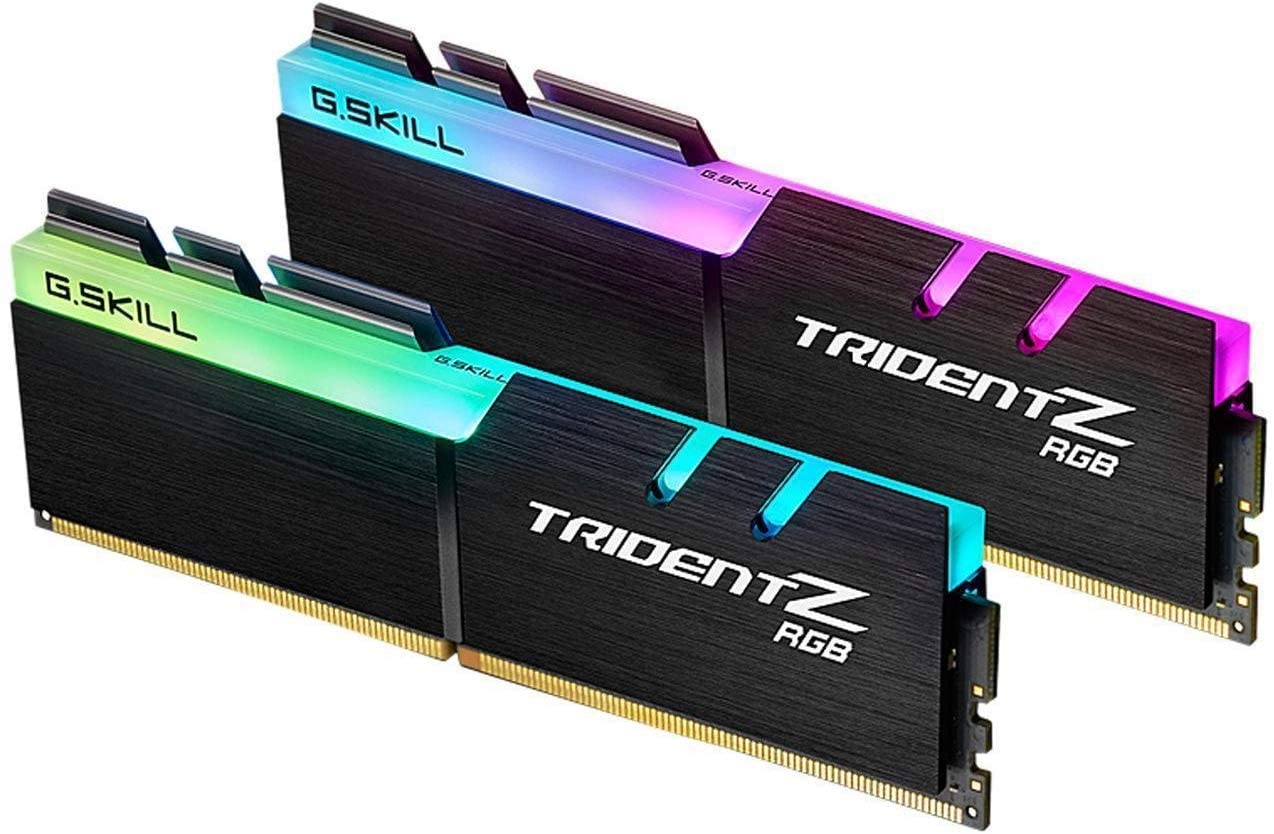 The G.SKILL TRIDENT Z RGB SERIES 16GB is a high-power gaming memory. It is compatible with select high-performing AMD and Intel processors. It comes in 2 DDR-4 kits, each of 8GB.
The expansive memory allows Ronaldo to easily and quickly retrieve data stored. This saves him time and gives him an edge over opponents running on lower memory.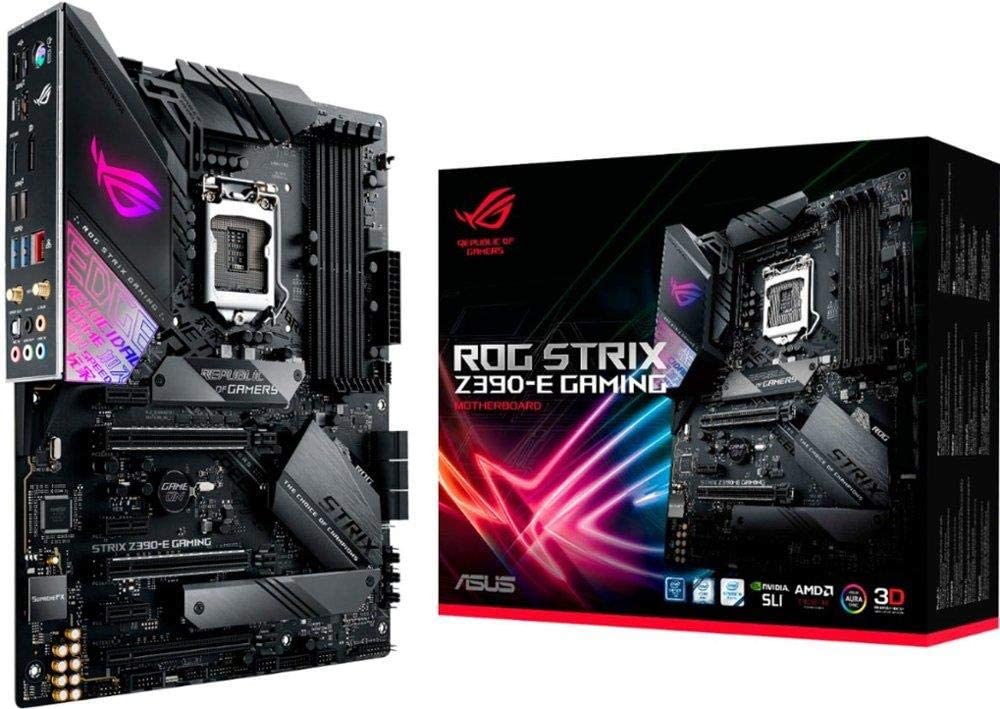 The true potential of a gaming pc is never visible until you match it with an equally powerful motherboard. One such motherboard is the ASUS ROG STRIX Z390-E, whose services Ronaldo relies on.
The motherboard has all the essentials to harness the full potential of his pc components in his journey to building a lucrative gaming career. It has a Gamer's Guardian whose sole purpose is to buffer against current surges. This translates to longevity even in the face of demanding tasks such as those of Fortnite.
It also has a dynamic cooling system to efficiently absorb and safely dissipate the excess heat generated as his PC overclocks when gaming. Other than this, it is also optimized for multiple processors to blur speed and connectivity lapses.

The Samsung 970 EVO 1TB is a premier gaming solid-state disc. Other than the vast storage capacity, the disc comes with breakneck write speeds, enhanced power, low latency, and better bandwidth.
Aspects Ronaldo and other top-tier gamers can't say no to. The SSD comes with a 5, allows for easy cloning, offers better data security, and improved performance and optimization.
All these come in handy to players in the stature of Ronaldo who face constant hack threats, have to change/upgrade their pc, and have to position themselves ahead of the rest in gaming.
Stable Ronaldo's Game Settings
Stable Ronaldo's Mouse Settings
| | |
| --- | --- |
| DPI | 800 |
| Targetting Sensitivity | 30.6% |
| X-axis Sensitivity | 5.2% |
| Y-axis Sensitivity | 5.2% |
| Scope Sensitivity | 31.4% |
| Polling Rate | 1000Hz |
Stable Ronaldo's Fortnite Keybinds
| | |
| --- | --- |
| Weapon 1 | 2 |
| Weapon 2 | 3 |
| Weapon 3 | 4 |
| Weapon 4 | 5 |
| Weapon 5 | 6 |
| Repair | H |
| Map | M |
| Inventory | Tab |
| Building Edit | E |
| Confirm Edit on Release | Off |
| Crouch | C |
| Sprint | Sprint by Default |
| Jump | Space Bar |
| Use | Mouse Wheel Up |
| Harvesting Tool | Mouse Button 4 |
| Reload/Rotate | R |
Stable Ronaldo's Video Settings
| | |
| --- | --- |
| Windowed Mode | Full Screen |
| Resolution | 1920 x1080 |
| Frame Rate | 240fps |
| Brightness | 100% |
| Interface Contrast | 1x |
| Color Blind & Strenght | Off |
| View Distance | Near |
| Shadowing | Off |
| Anti-aliasing | Off |
| Textures | Low |
| Effects | Low |
| Post Processing | Low |
| VSync | Off |
| Motion Blur | Off |
| Allow Multithreaded Rendering | On |
Stable Ronaldo's Family
As of this writing, Stable Ronaldo is in a relationship with Angie Marie. We don't doubt that these two sweethearts are madly in love and aren't afraid to show it.
Stable Ronaldo has posted many of Angie Marie's photos on his Instagram. He's also included this beauty in his Twitter bio. Angie Marie has also done the same.
Stable Ronaldo and Angie Marie enjoy doing tons of exciting things together, including golfing and attending events. She has appeared on some of his streams, seemingly enjoying gaming as well. These teen lovebirds also go out often to have a fantastic time alone or with their mutual friends.
Stable Ronaldo's Net Worth and Career Earnings
As of January 2020, Stable Ronaldo's net worth was approximately $950,000, thanks to his multiple income streams. Let's look into them below.
Twitch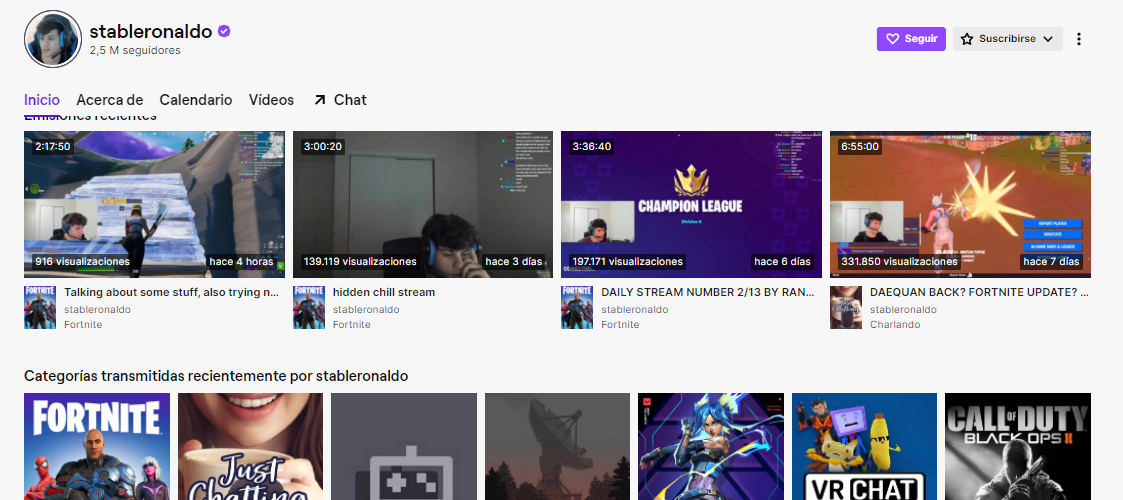 Stats from a Twitch data leak indicates that by 2021, Stable Ronaldo had made more than $580,631.63 as a Twitch Fortnite streamer. He continues to earn more on this platform as he still streams this Battle Royale game.
YouTube
Stable Ronaldo regularly uploads content on his YouTube channel, which he created in 2016. Some of them are his gaming streams with his friends or girlfriend, Angie Marie. Others cover various fun stories he shares with his fans regarding his personal and professional life.
So far, Stable Ronaldo's YouTube channel has garnered 52,574,164 views in total. This means he's made thousands of dollars from them.
Bearing in mind that he's still very active on this platform, he's set to make a lot more in time to come.
Merchandise
Stable Ronaldo has proved that he's a man of many hats, and the entrepreneurial one fits him perfectly.
In April 2021, Stable Ronaldo announced via Twitter that his merchandise was on the market. Some of these items were hoodies and t-shirts. We believe their sale enabled him to rake in a considerable amount of cash.
Stable Ronaldo's Retirement and Post Professional
Stable Ronaldo doesn't plan to retire soon. In 2022, he uploaded a YouTube video letting the world know that he was leaving NRG, but he disclosed more about his prosperous streaming career.
Stable Ronaldo said he planned to focus more on creating content for his subscribers and fans. This gamer also added he had some big surprises in store.
Stable Ronaldo's Merch
Stable Ronaldo has a massive fan base. Most of his enthusiasts keep an eye out for his merchandise. Let's look through some of the items available for sale right now: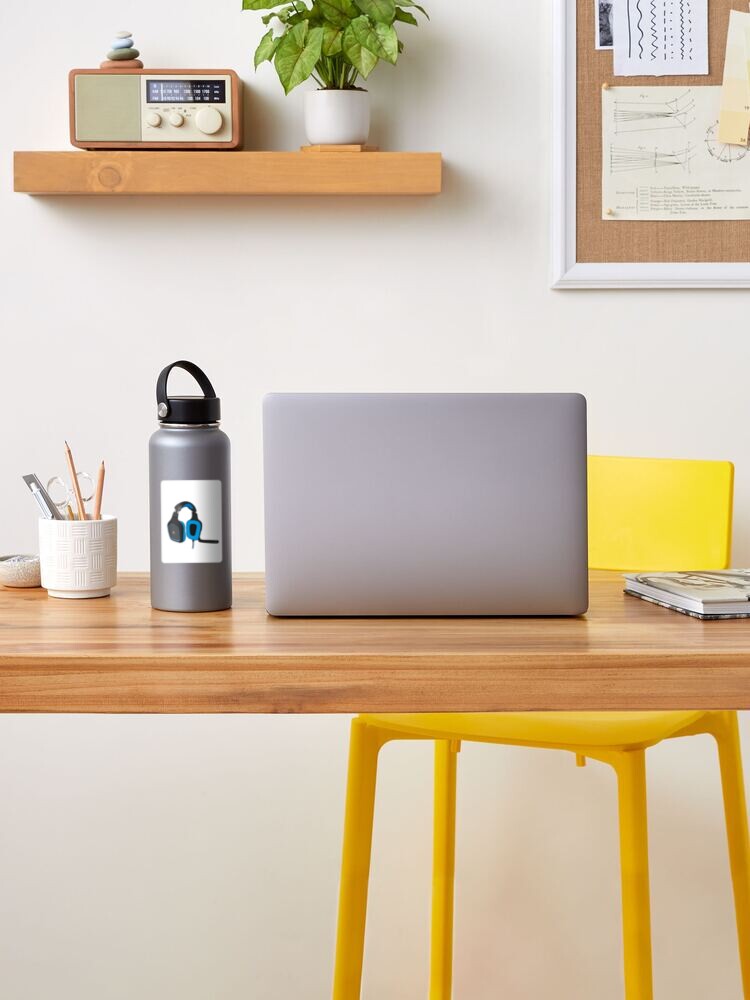 Check out this Fortnite star's headphones sticker that you could use to decorate items such as water bottles, laptops, walls, or windows.
Ronaldo Best Merch designs and sells it. We like that it's removable, durable, and water-resistant. In addition, it comes with a beautiful matte finish that makes it pleasant to look at.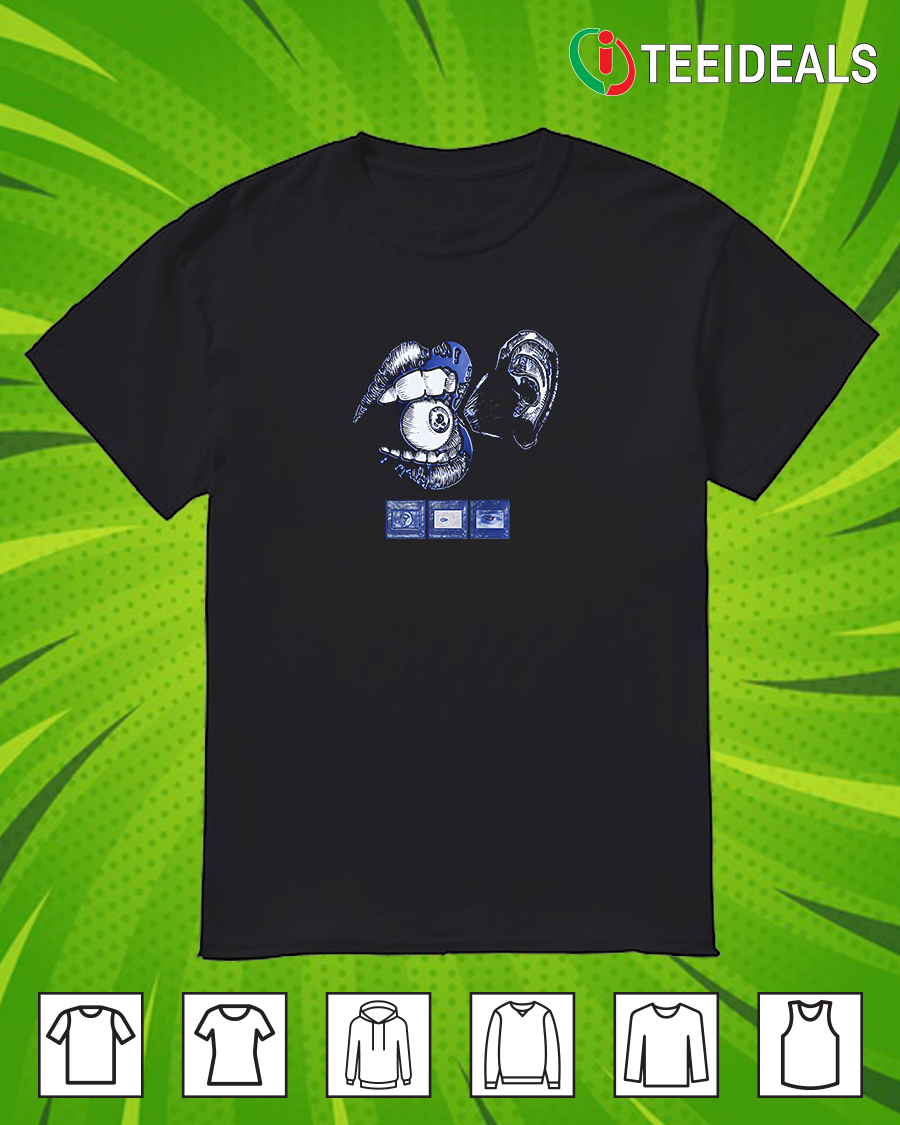 This Stable Ronaldo t-shirt is made from 100% cotton material. You can order yours in any size; the available ones range from small to plus size.
What's even better is that you're not limited to one color since it comes in many of them. These include black, gray, navy, red, white, and royal blue.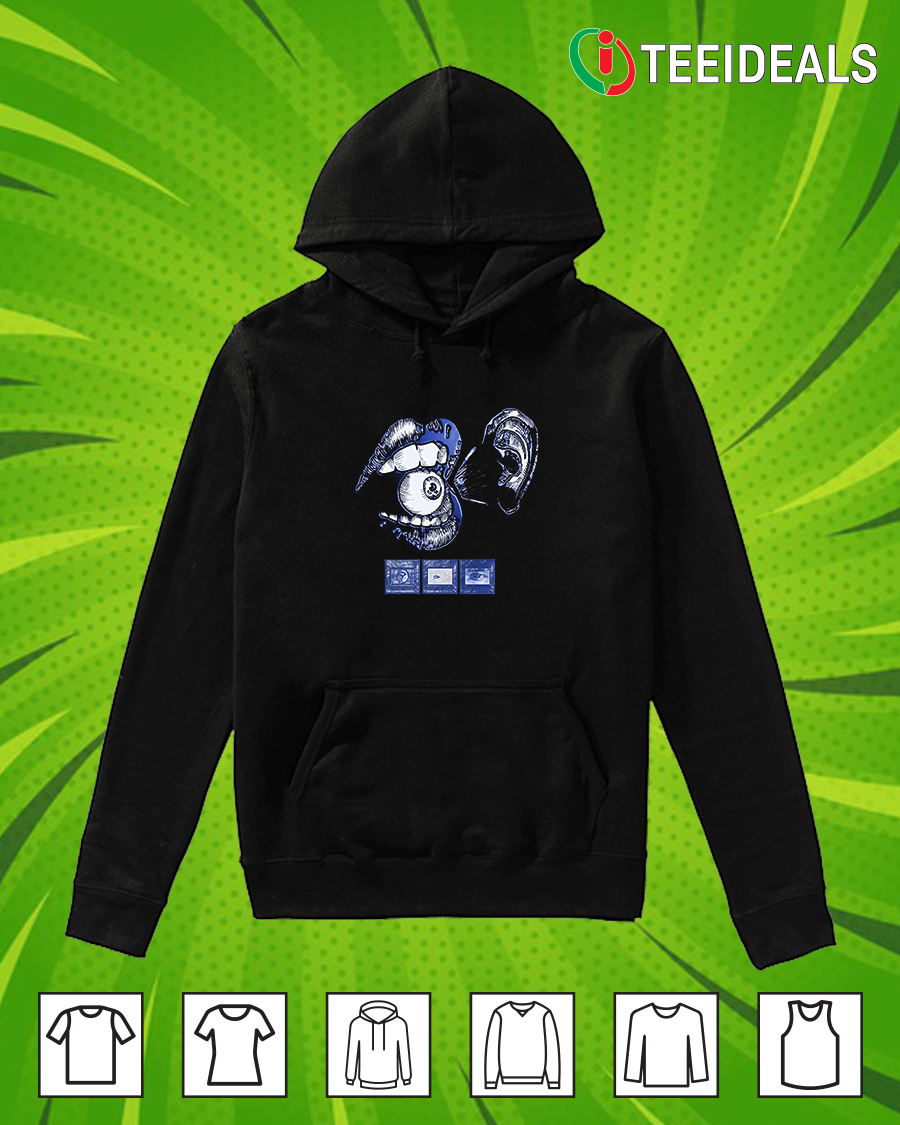 Find this Stable Ronaldo hoodie on Amazon. It comes with 100% cotton material, which means it's soft on the skin and heavy enough to keep the cold at bay.
Anyone can wear this hoodie, as long as they pick the right size for them.
Here's something for long-sleeve t-shirt lovers—this one's unisex, with a durable ribbed, double-stitched collar, and quality fabric.
You're free to order yours in short sleeves for hot summer days. The available size options are between small and 5XL.
Sweatshirts have become trendy these days, thanks to their versatility. Check out this Stable Ronaldo crew sweatshirt that you could wear to the gym, restaurant, work, class, or any other adventure you plan to indulge in.
It's suitable for both genders and is machine-wash safe for easy maintenance.
Frequently Asked Questions about Stable Ronaldo
Question: Who is Stable Ronaldo?
Answer: Stable Ronaldo is a Twitch star, YouTube content creator, and distinguished Fortnite player.
Question: Is Stable Ronaldo single?
Answer: No. As of this writing, Stable Ronaldo is Angie Marie's boyfriend.
Question: Which state does Stable Ronaldo live in?
Answer: Stable Ronaldo lives in New Jersey, United States.
Question: Is Stable Ronaldo still a part of NRG Esports?
Answer: No. In early January 2020, Stable Ronaldo announced via Twitter and YouTube that he was leaving NRG Esports.
Recommended Reads:
Research Citations 
https://www.redbubble.com/i/sticker/Stable-Ronaldo-Headphones-by-RonaldoMerch/53794959.EJUG5
https://teeideals.com/product/stable-ronaldo-merch-nrg-ronaldo-tee-shirt-hoodie-sweatshirt-longsleeves-black/
https://www.amazon.com/Stable-Ronaldo-Classic-T-Shirt-Sweatshirt/dp/B09DKCK9FD
https://teechip.com/campaigns/-/-/stores/official-stable-ronaldo-t-shirts/limited-edition-fjhteree?retailProductCode=E1547E9033B4F6-563DAEEFD15B-GS0-TC7-BLK
https://teechip.com/campaigns/-/-/stores/official-stable-ronaldo-t-shirts/limited-edition-fjhtytytyt?retailProductCode=E1547E9033B4F6-B87DEEEAC14E-GS0-TC12-WHT
https://www.sportskeeda.com/fortnite/top-7-fortnite-players-earnings-twitch-2021