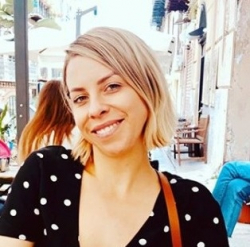 Latest posts by Jodie Chiffey
(see all)
Rasim "Blazt" Ogresevic is an American pro Call of Duty player and Twitch streamer, currently on Minnesota Rokkr's roster.
I'm conversant with plenty of players in the streaming scene right now. To my surprise, when someone mentioned the name "Blazt", it didn't ring a bell. But, it piqued my interest in him, compelling me to probe into his professional and personal life.
As it turned out, Blazt is yet to become a big name on Twitch; his following hasn't even hit the 200K mark yet. Nevertheless, he's among the young gaming talents you should watch out for, especially if you are particularly passionate about Call of Duty.
Are you curious to know why?
This Blazt bio provides everything I learned about this gamer, from his early life and career beginnings to impressive achievements and gaming gear. Here are his quick facts to get you started!
Blazt's Bio Facts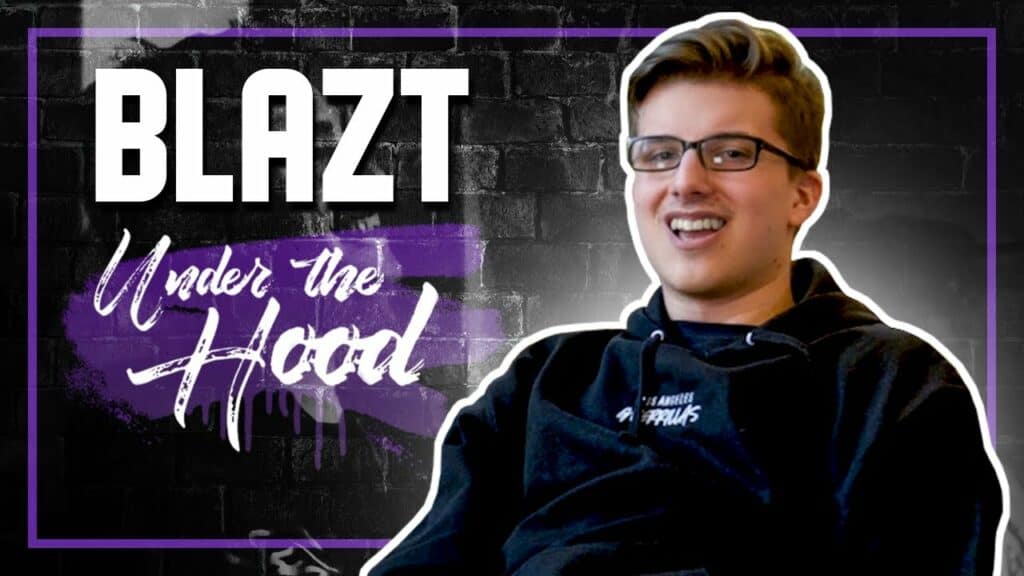 | | |
| --- | --- |
| Real Name | Rasim Ogresevic |
| Birthplace | United States |
| Birthdate | August 12, 1999 |
| Nicknames | Blazt, BajaBlazt, Blaztful, Blazt FoC |
| Height | N/A |
| Nationality | American |
| Zodiac Sign | Leo |
| Siblings | N/A |
| Children | N/A |
| Spouse/Partner/Girlfriend | N/A |
| Games Played | Call of Duty |
| Net Worth | N/A |
| Social Media | Twitch: Blazt, Twitter: @Blazt |
| Awards | N/A |
| Last Updated | July 2022 |
Blazt's Birthplace and Early Life 
Blazt was born in Chicago, IL, US, on August 12, 1999.
He strikes me as a rising star who values his privacy, explaining why he hasn't disclosed anything about his parents, or siblings.
In addition, he's been keen to keep his educational background out of the public eye. But he confessed to loving sports such as soccer as a kid.
How Did Blazt Get Started Gaming?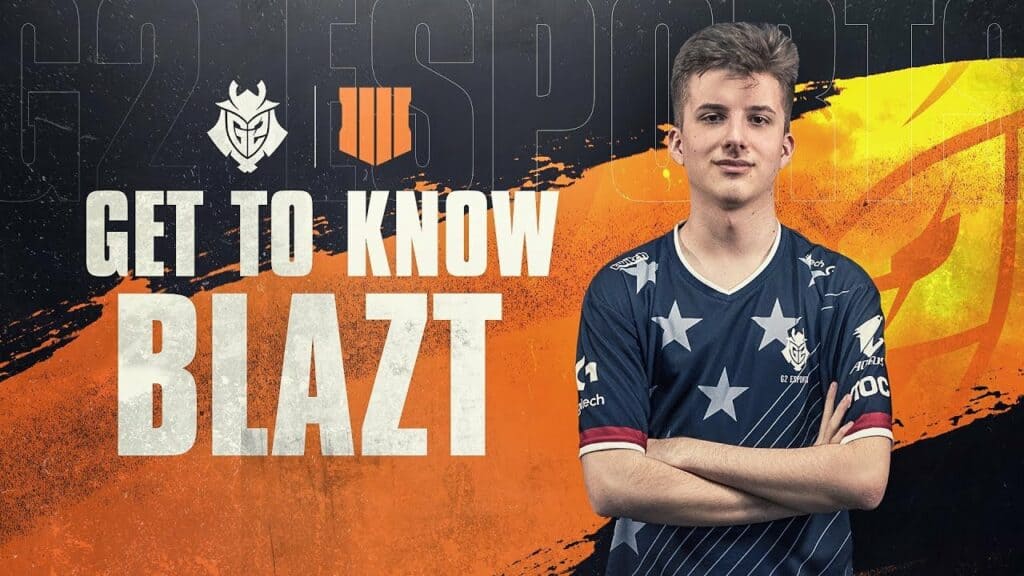 When Blazt was a child, he visited one of his pals and found them playing Zombies. As I would expect, he was drawn in and wanted to do the same at home. So, he begged his parents to help make his dream a reality.
Eventually, they gave in and got him a bundle of Xbox 360 & COD 4: World at War. I guess this is how his relentless love for Call of Duty was conceived because he's been irredeemably hooked on this franchise since then.
Blazt always knew gaming was his calling. At 13, he was already competing against other young players at online S&D tournaments. I don't doubt that this ambition and enthusiasm largely contributed to him joining the professional gaming scene when he was 15, earlier than most established video gamers.
Pro Gaming Career 
Blazt began professional Call of Duty play in his mid-teen years, joining several teams. For instance, in APRIL 2018, compLexity Gaming signed him, but he didn't stay with them for long due to being marked as a restricted free agent a few months later.
In December 2019, Blazt got the chance to play for Los Angeles Guerrillas as a substitute player. Fortunately, his top-notch gaming skills impressed the team's management, and they decided to retain him until September the following year.
Then, Minnesota RØKKR signed Blazt in April 2021, and he's been a part of this Call of Duty League team since then.
Blazt and Crimsix
In 2019, Blazt was involved in a hilarious online banter with fellow Call of Duty player, Crimsix. It all started after he tried to roast the latter for what he deemed unsatisfactory play while streaming Black Ops 4 League Play, making fun of his slow reactions and bad hand-to-eye coordination.
Blazt went ahead to call him a 37-year-old, even though he was only in his mid-20s at the time.
But Crimsix, who already has a reputation for his savagery online, hit back hard, stating that 37 is Blazt's average placements at international COD events. At the time, this 22-year-old didn't have many tournament wins under his belt, so he had to take the L.
From my point of view, Blazt must have been pretty confident to try roasting a COD legend like Crimsix. All the same, I bet their fans enjoyed their interaction, especially because there was no bad blood between them.
Blazt's Videos 
Have you ever watched Blazt in a competitive environment? If your answer is "no," I recommend this video where he plays against Clayster at the All-Star Weekend 2020. His opponent is arguably one of the best and most popular gamers in the Call of Duty universe. So, can he really beat him? Watch the clip to the end to find out!
Blazt has gained a reputation for being an exceptional Warzone player. Are you eager to witness some of his best, worst, and funniest moments? I believe this 8-minute video is all you need. It'll show you how invincible he gets once he gets hold of his gun while in the COD world, but of course, things aren't always rosy because sometimes, he misses. All the same, his skills at playing this title are one of a kind!
Blazt's Gaming Setup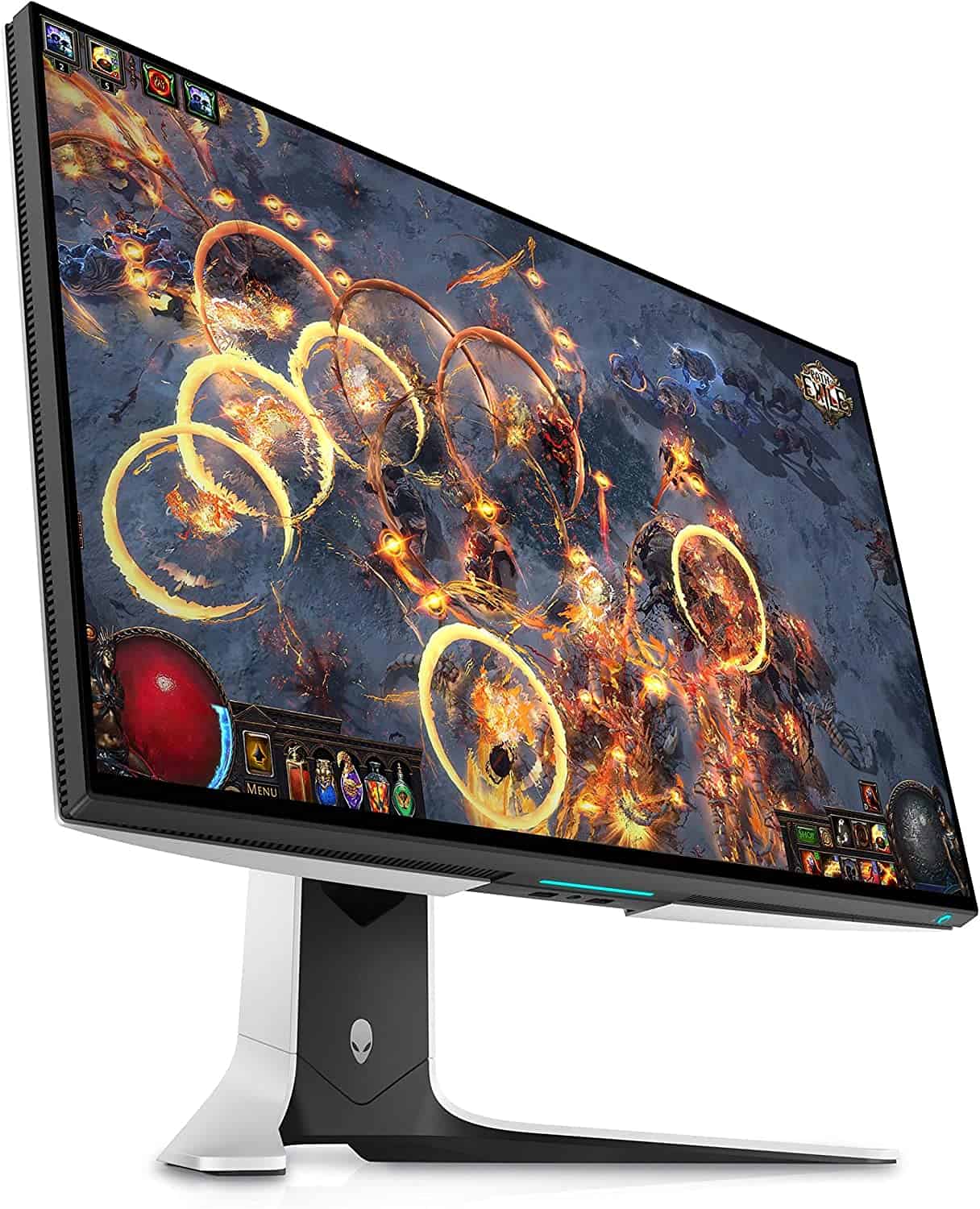 If you're a fan of both Shroud and Blazt, I have some exciting news – they use the Alienware 27″ AW2721D, a highly-favored gaming monitor with an impressive 240Hz refresh rate to deliver next-level gaming speed. Its infinity edge display assures its users of the smoothest gameplay no matter what they're playing.
Moreover, this gaming monitor leverages state-of-the-art IPS Nano Color technology that allows for 98% color coverage. With its fully-adjustable stand, you can modify the height anytime to enjoy the comfort and versatility you deserve while playing your cherished titles. If you hope to make the most out of the NVIDIA G-SYNC ULTIMATE support, I suggest you connect your Alienware AW2721D to your PC's DisplayPort and HDMI.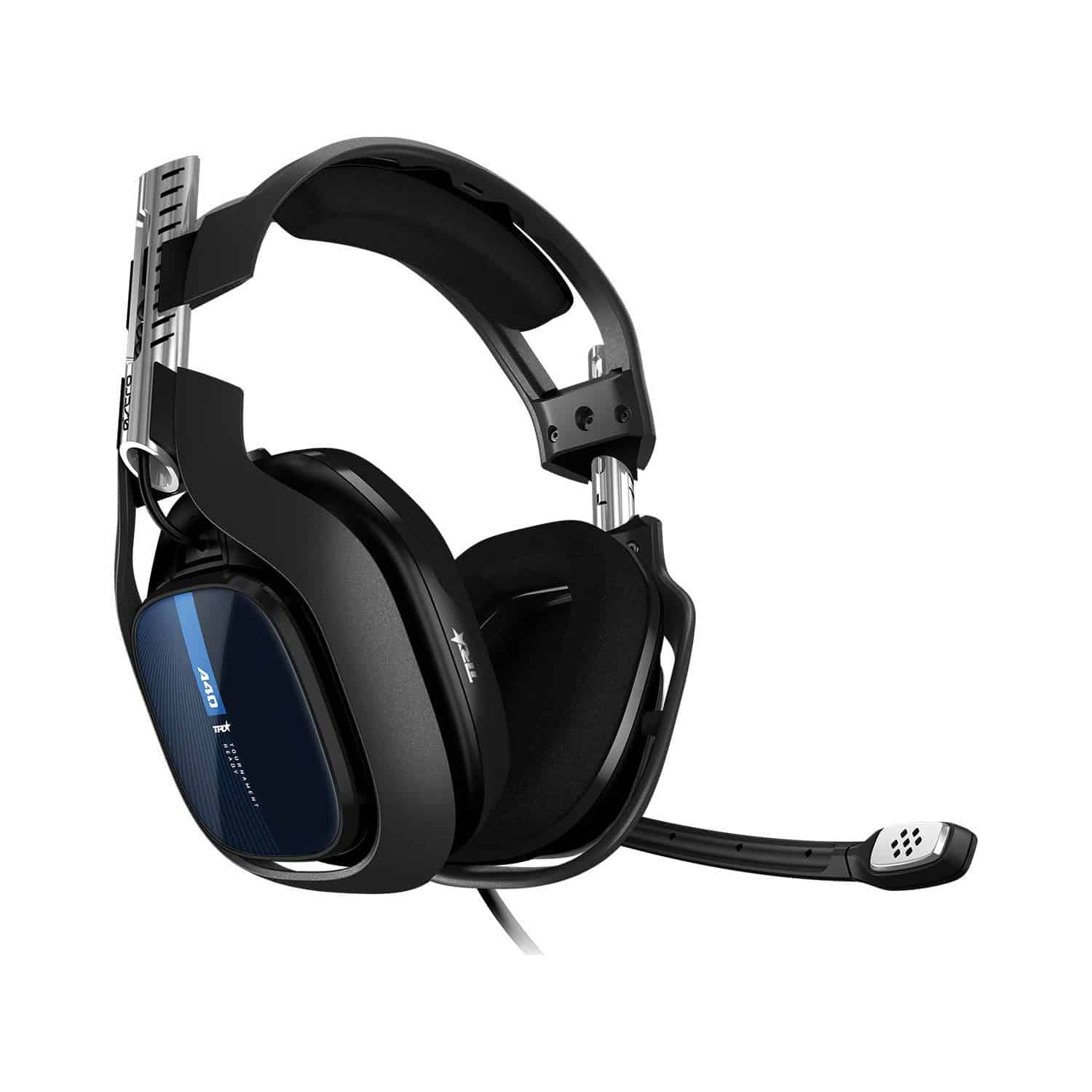 I was delighted to discover the ASTRO Gaming A40 TR is Blazt's headset of choice. After all, it has everything an esport athlete, streamer, or content creator requires to meet their diverse audio needs. Among the features that facilitate its superior performance is the swappable boom microphone that you can position on both sides to focus your voice while reducing background noise.
The Astro A40 also has a durable, rugged build. Its ear cushions are designed to deliver the best acoustic performance, owing to their cloth fabric backed with quality synthetic leather. This premier construction promises a pressure-free fit, even if you wear this headset for a long time. And it has more admirable features, such as the customizable speaker tags for easy personalization, plus it's Mod kit-ready to help it adapt to your unique gaming environment.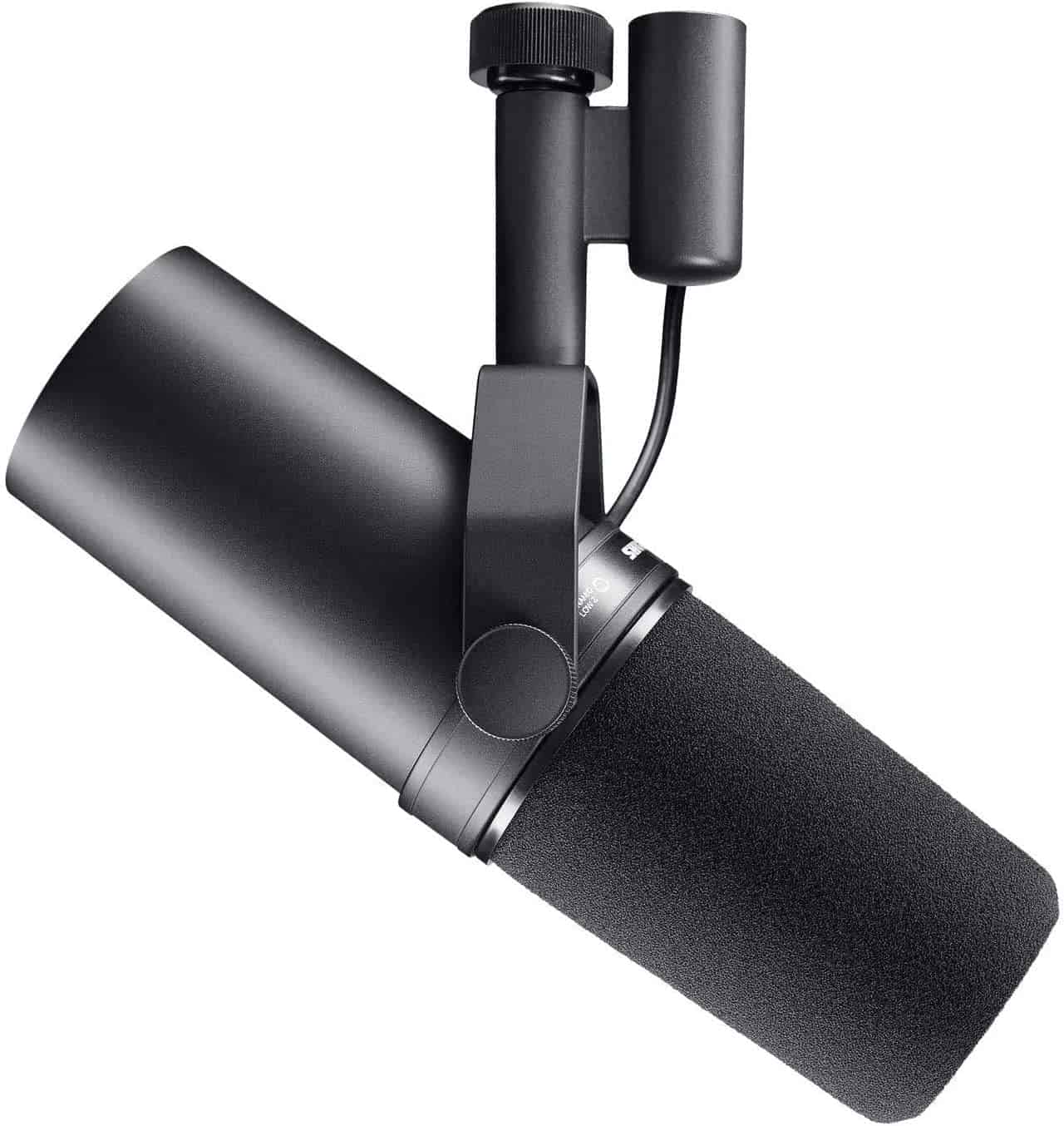 As far as I'm concerned, the Shure SM7B is one of the most potent mics any gamer can have in their arsenal. And you might know this already because besides, Blazt, a large percentage of the streamers we've discussed in our Pro Gamers Age series use it.
The Shure SM7B is known for its dynamic cartridge with a smooth, wide-range frequency response that delivers clean, natural vocals. Its pop filter ensures that mechanical noise and breathiness are the least of your concerns. And thanks to this microphone's XLR connection and audio interface, you have ultimate control over your sound quality.
You may also be glad to know of the Shure SM7B's electromagnetic shielding to defeat hum from your gaming PC or other equipment in your gaming setup.
Blazt's Mic Stand: Rode PSA1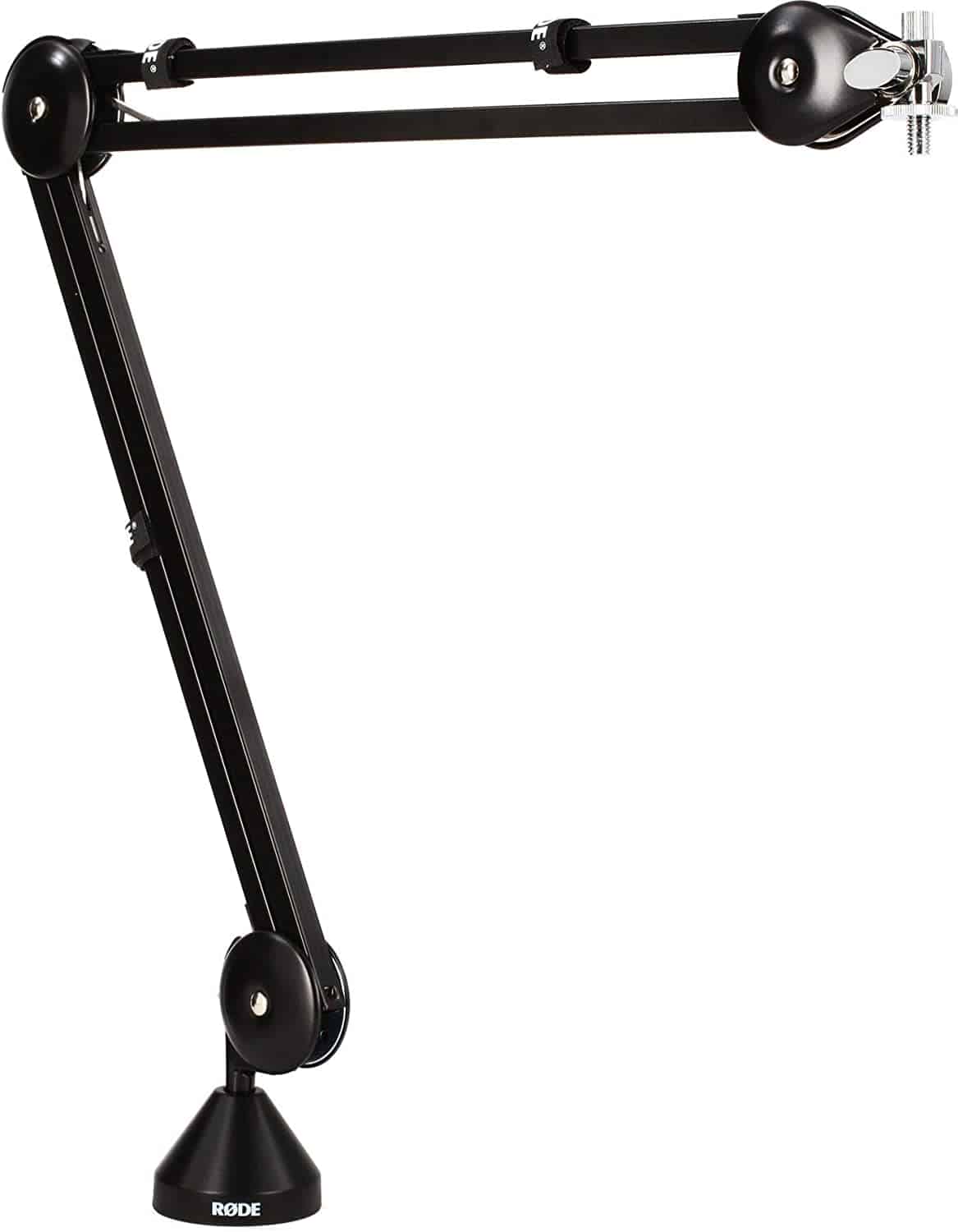 Blazt uses the Rode PSA1 boom arm, which LilyPichu and GeorgeNotFound also own. I believe these content creators prefer this piece of equipment because it's a worthwhile companion in the gaming or streaming room. Wondering why I think so?
For starters, the Rode PSA1 has a sturdy design that prevents your microphones from falling over mid-session. Its flexibility allows you to enjoy a wide range of standing and sitting positions to suit your streaming style. Additionally, this boom arm can support mics as heavy as 1100 grams, which is within the range of most options on the market, including the Shure SM7B.
Blazt utilizes the Logitech C922x webcam, and to me, it's a fantastic choice; I'm sure Summit1g and TheGrefg can confirm since they already have it in their streaming setups. The thing about this camera is that when recording, it gives you a top video quality of 1080p at 30fps, plus 720P at 60FPS, without sacrificing image resolution.
In addition, the Logitech C922x webcam features premier autofocus and a full HD glass lens to help you produce the sharpest videos for your audience. Then, there are also two built-in mics to enhance your audio quality. This video camera's clip-on design is also worth mentioning because it provides much-needed stability. Of course, your workspace may loosen the latter, but this should be an issue if you have a tripod.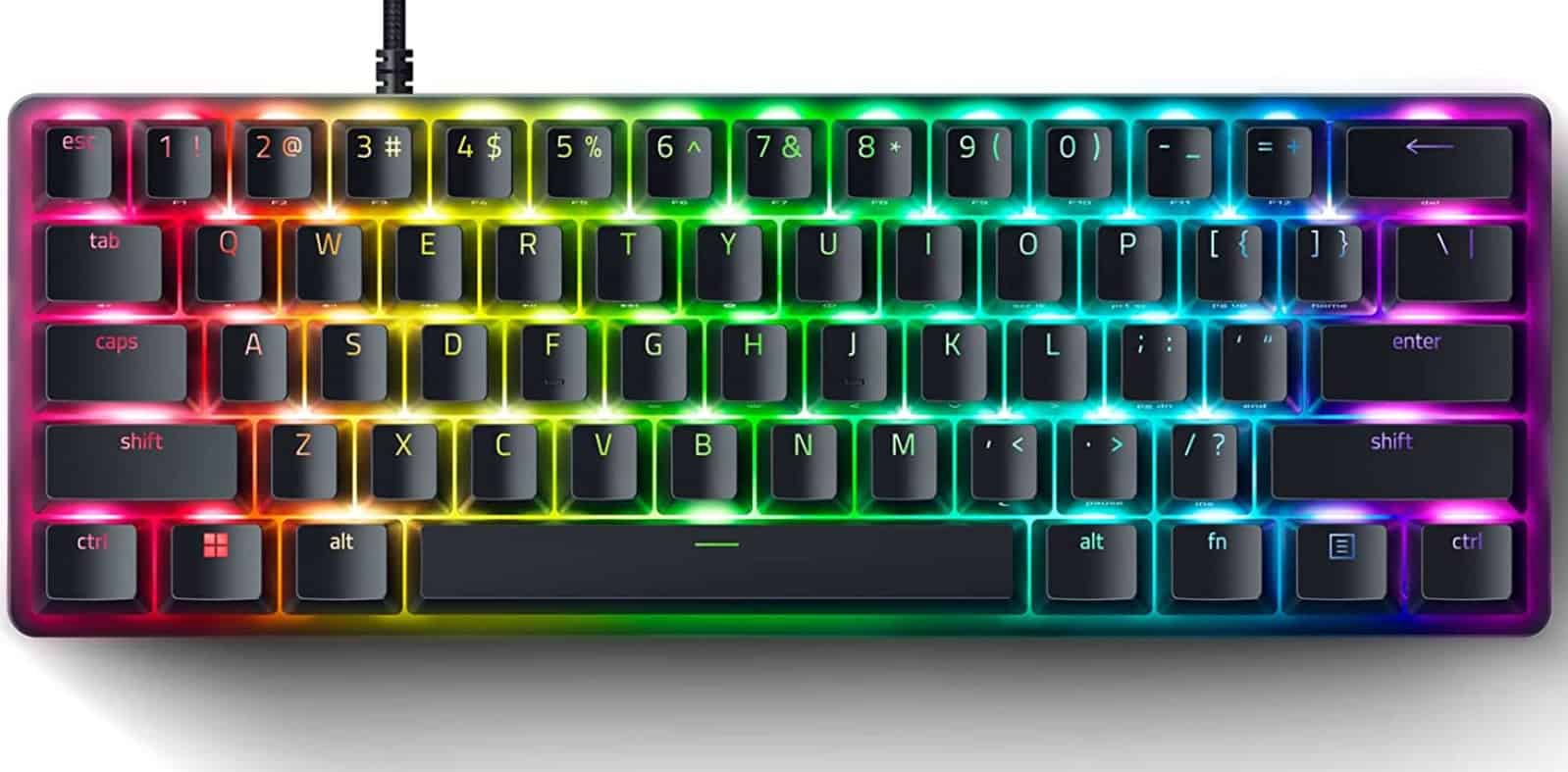 The Razer Huntsman Mini, which mostly suits minimalist setups, is famed for its durability and impressive capability to immerse players into their games fully. This, in my view, is how it found its way into not only Blazt's but also Cloakzy's set of gaming gear.
This 60% gaming keyboard with light optical switches boasts a remarkably sturdy build, which I attribute to its aluminum plate with a plastic frame beneath it to guarantee rigidity. Personalizing it is much easier due to the Razer Chroma that backs 16.8 million colors on the individually-lit, macro programmable keys with full RGB backlighting.
Among the many perks of getting the Razer Huntsman Mini is that you won't experience a hard time programming the keys, thanks to Razer's Synapse 3 software. I believe you'll like the 'Sleep' hotkey, which lets you put your PC to sleep whenever you want to take a break in the middle of your gaming session. Take advantage of the 'Game' mode key to prevent yourself from minimizing your game accidentally.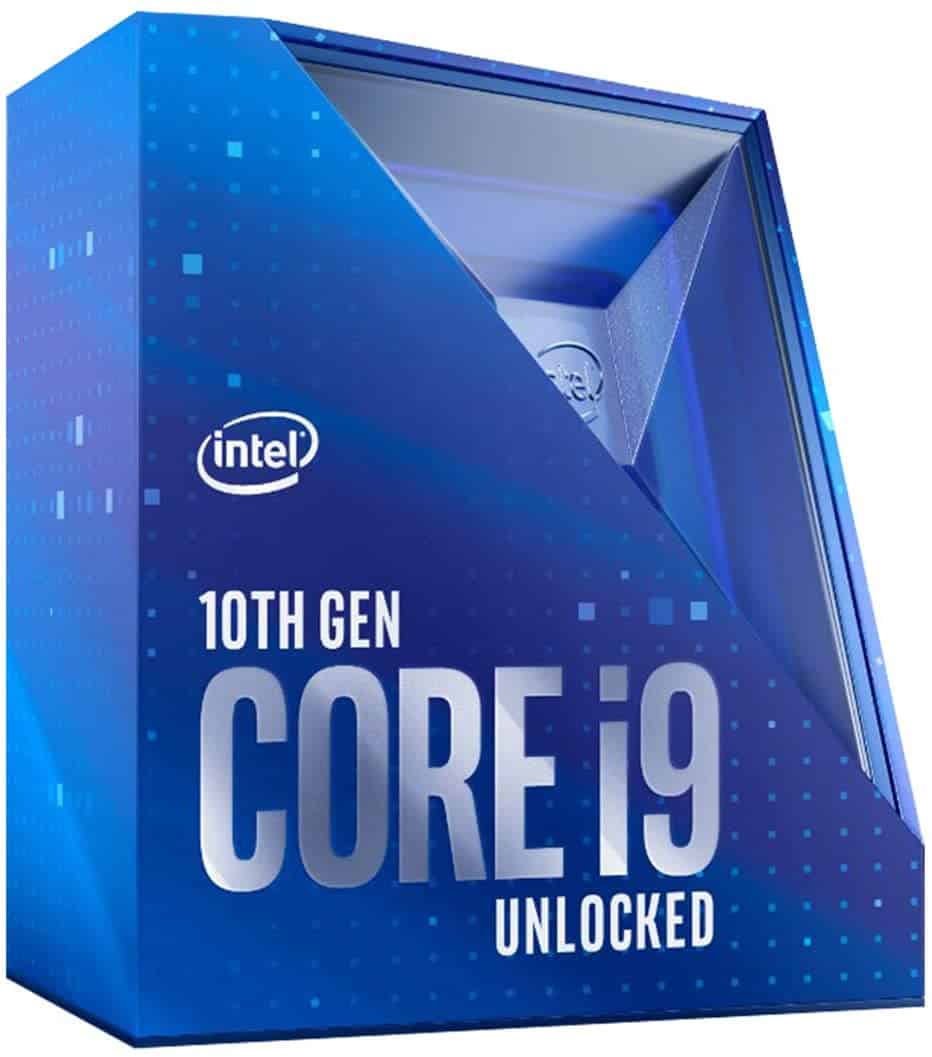 The Intel i9-10900K is pretty popular among exceptional streamers, such as Blazt, Strahfe, and Juansguarnizo. I'm confident that it's one of Intel's best creations because of its handy features, such as a base clock speed of 3.7 GHz, Intel vPro technology, Intel Optane memory support, and 20 threads with 10 cores. The latter conveniently allows it to run many programs without necessarily slowing down your gaming system.
Most users of the Intel i9-10900K also like that it supports dual-channel DDR4-2933 RAMs and leverages advanced 10th-generation technology. Graphically, it's meant to work in tandem with integrated Intel UHD Graphics 630 chipsets with dynamic frequencies of 1.2 GHz and base frequencies of 350 MHz. But you can always overclock the processor if you crave more performance.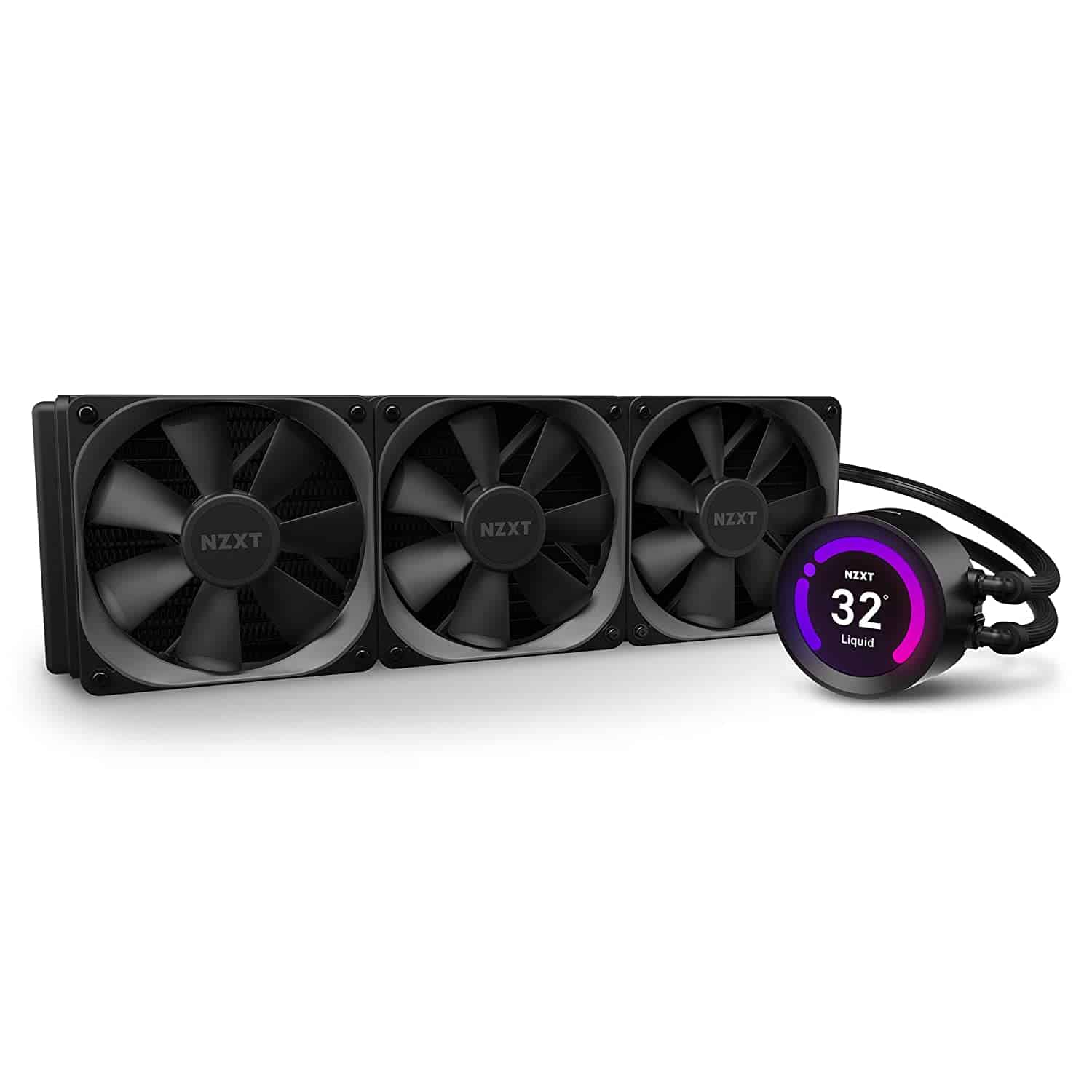 I discovered that Blazt uses the NZXT Kraken Z73 CPU cooler, which is also in Moistcr1tikal's gaming setup. This gaming equipment boasts incredible efficiency, thanks to its fluid dynamic bearings and chamfered intake that delivers the most powerful cooling performance while producing minimal noise.
If you're looking to give your battle station a new look, this CPU cooler comes with a vibrant 2.36″ LCD screen that can display 24-bit color to help you achieve that. Even better, it's easy to install, and you can program the display as you want. Feel free to rotate the pump to suit the needs of your current motherboard.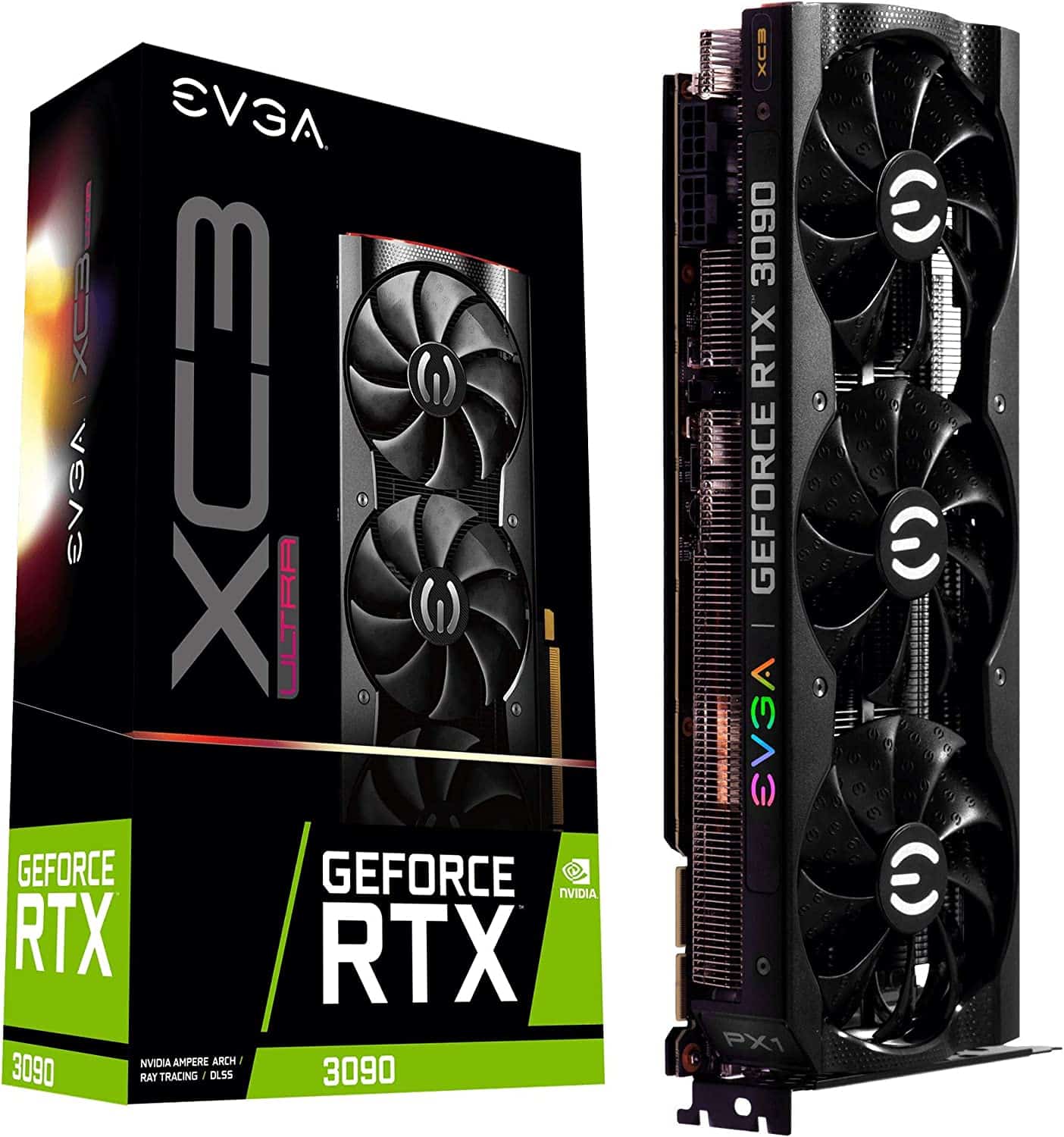 Blazt prefers GeForce's RTX 3090 GPU, which is often branded as a ferocious GPU with a Titan Class performance. As I noted when reviewing Shroud, who happens to leverage its impressive features, this GPU comes with a staggering 24GB of G6x memory, guaranteeing Blazt the most immersive thrills of CoD.
Further, the GPU can connect, play and capture videos in brilliant HDR of up to 8K resolution. With this level of resolution, and on his 27-inch monitor, I can confidently confirm that Blazt enjoys the most outstanding, crisp, clear, and detailed videos. Pair this with real-time ray tracing for hyper-realistic graphics, and you will understand why Blazt fancies this GPU.
Other key features include an adjustable ARGB & all-metal backplate, triple HDB fans iCX3 cooling to offer higher performance cooling and much quieter acoustic noise, and a 1725 MHz real boost clock.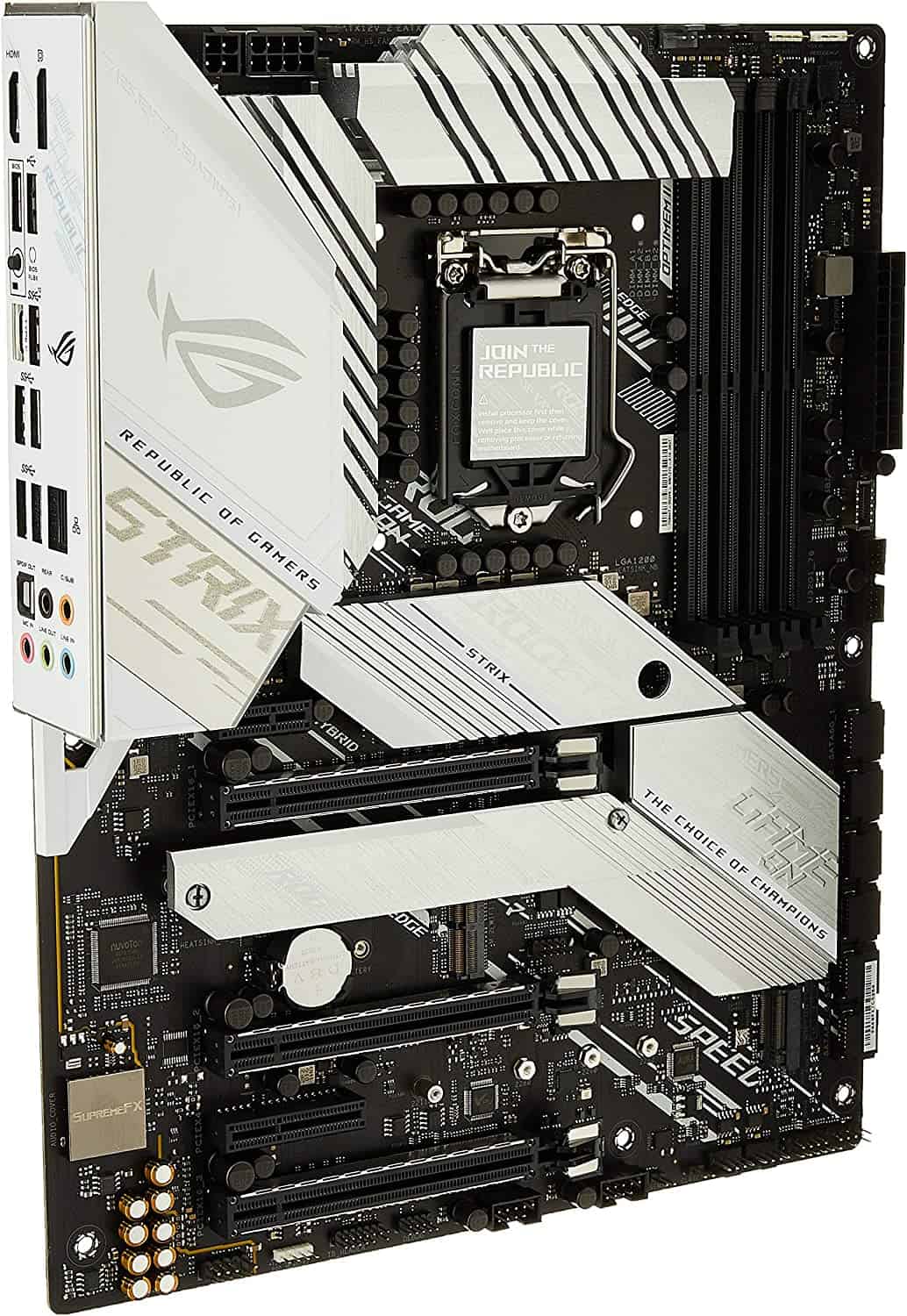 In tandem with the high-end GPU, Blazt fancies an equally powerful motherboard. The motherboard's ATX form factor supports up to 128GB of DDR4 RAM. With this monstrous amount of memory, I bet Blazt can stream even the most memory-demanding games with zero latency.
Further, the motherboard comes with six SATA III 6Gb/s ports and two M.2 sockets. With these many slots, Balzt can connect as many SSD as he wishes, plus he is sure of ultra-fast read and write speeds to all the SSDs. Pair this with integrated HDMI 1.4b and DisplayPort 1.4 outputs for crisp, clear graphics, and tell me what more Blazt can ask from a motherboard.
Other key features include durable capacitors to ensure reliable power as the motherboard kicks into overclocking, LGA 1200 sockets to give him the best of 10th Gen Intel Core processors, and optimized thermal design for optimal heat absorption and dissipation.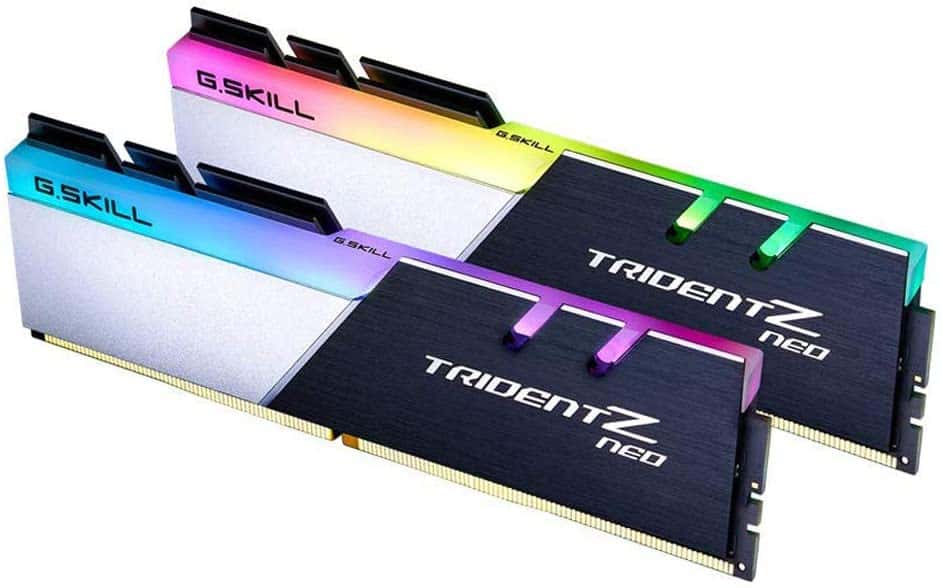 As I noted above, Blazt's motherboard can support up to 128GB of DDR4 RAM. But then, he can never fully utilize even an eighth of this in his daily streaming activities, which is why he opts for a rating that is a quarter of his motherboard's capacity in the name of G Skill TridentZ Neo.
The RAM's XMP profile allows Blazt to intuitively select his RAM speed for easy overclocking whenever the conditions are right. Further, the RAM can clock up to 3600MHz, has a 288-Pin, and is designed to bolster the unparalleled capabilities of AMD Ryzen 3000, 5000, and X570 Series.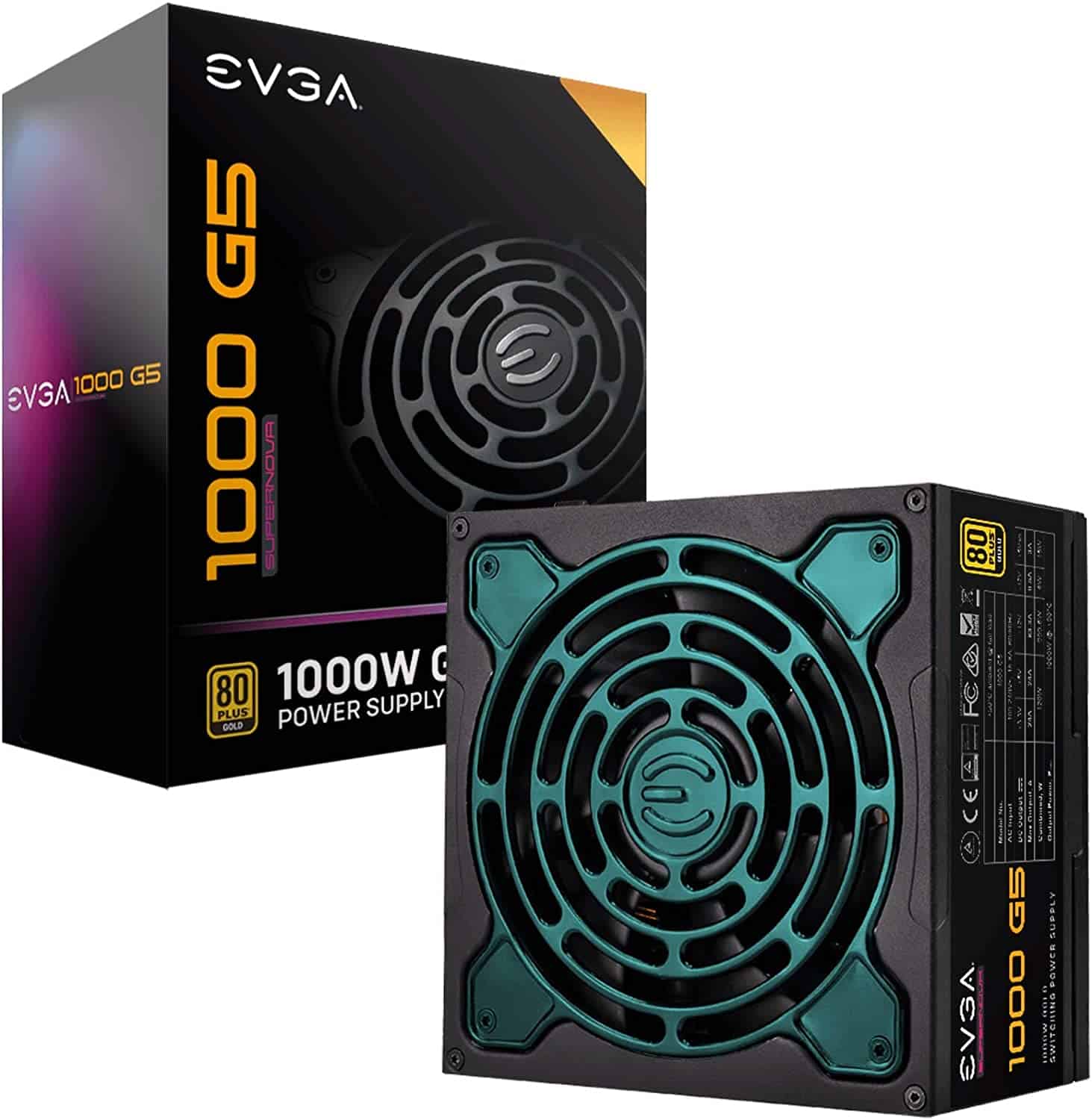 Like many gamers I have reviewed in our detailed Progamers.com series, Blazt doesn't take chances with his exquisite setup either. This is why he leverages the stunning and reliable protection of the 80+ Gold-rated EVGA Supernova G5.
For starters, being a fully-modular cable PSU means that Blazt has the freedom only to connect select cables minimizing clutter on his stream desk. Further, the PSU relies on the never-failing 100% Japanese capacitors for consistent power supply throughout his marathon gaming sessions.
Last on this PSU's impressive features is an ultra-quiet 135mm Fluid Dynamic bearing fan that consistently supplies a fresh breath of air to absorb and dissipate generated heat.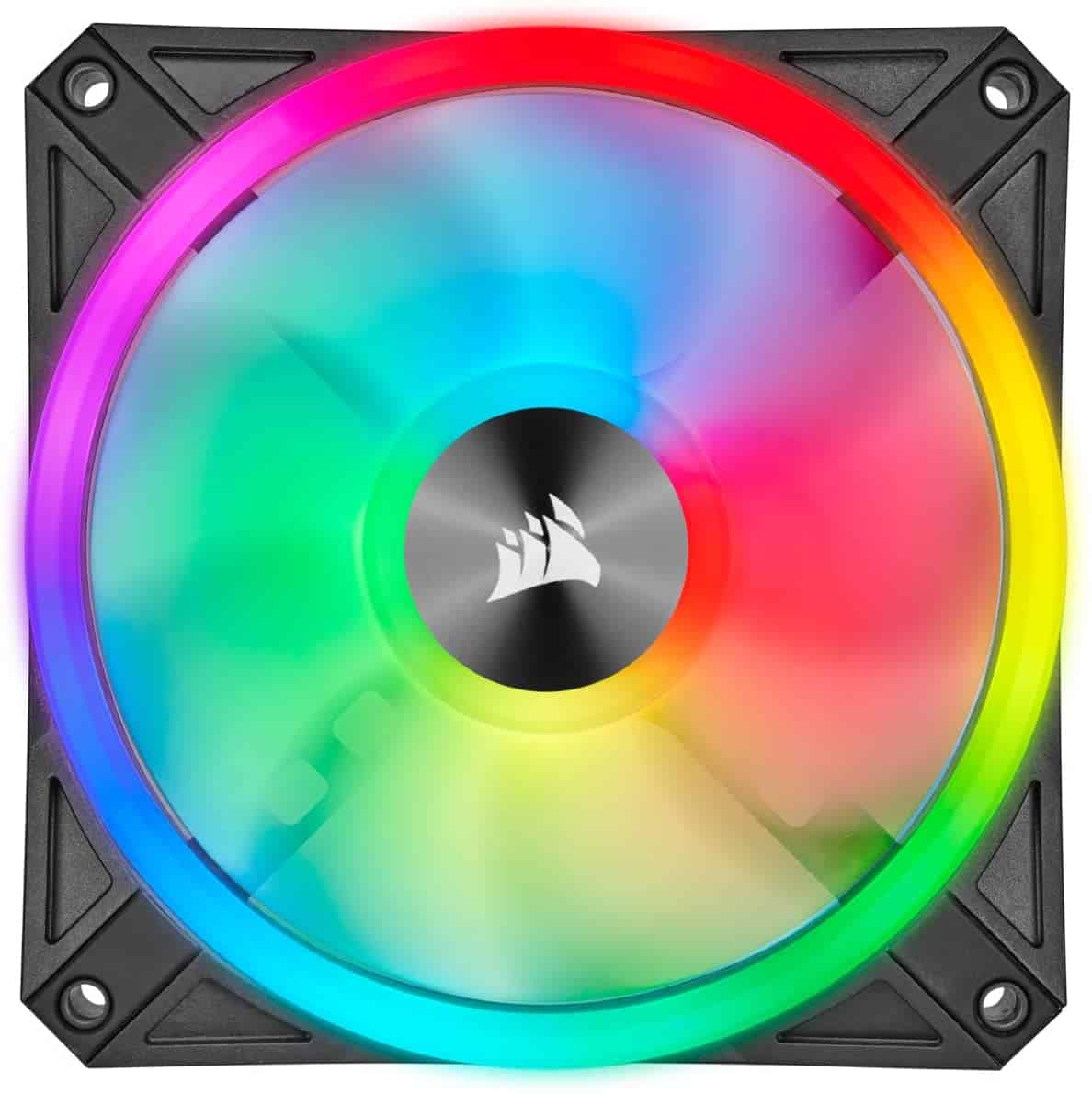 Besides the CPU cooler, Blazt utilizes the same fans as Moistcr1tikal – the 3x Corsair QL120 RGB Triple Pack. This triple fan kit delivers adequate airflow to ensure your system's cool at all times. In addition, there's an RGB LED display to add life to your setup, and you're free to leverage the compact iCUE lighting Node Core to adjust the RGB lighting.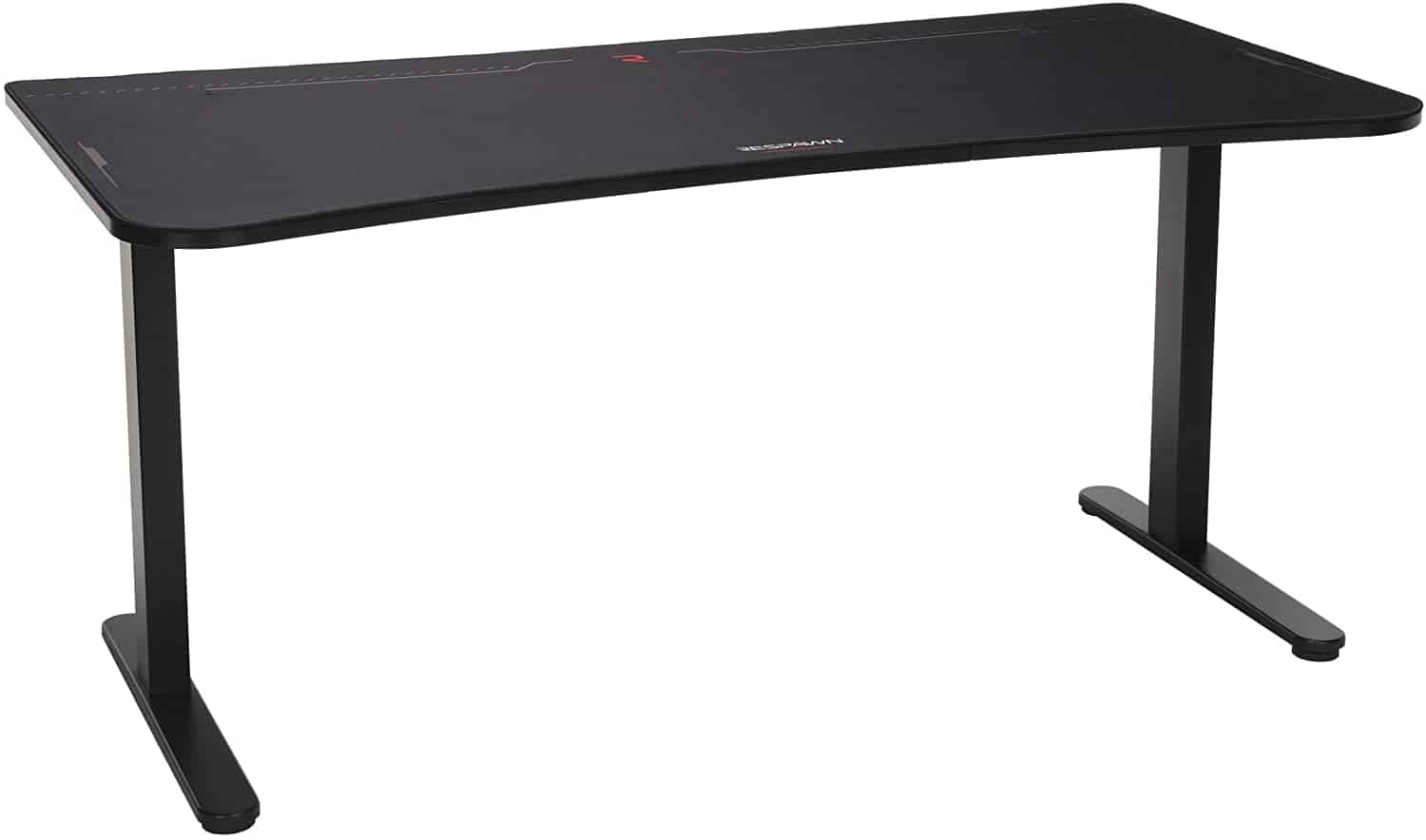 Blazt owns the popular RESPAWN 63″ gaming desk. I think it's a worthy pick, given that it provides plenty of space to accommodate essential equipment, such as your large, dual, or triple monitors. Besides, its surface is separated into three areas, each with a grommet hole to help you manage your setup cables.
And there's more.
This gaming table's mouse pad surface weighs 6.5 lb. and is 5mm thick, allowing it to stay in place regardless of how intense your gaming sessions get. Then, it comes with a T-leg construction to provide much-needed support and stability.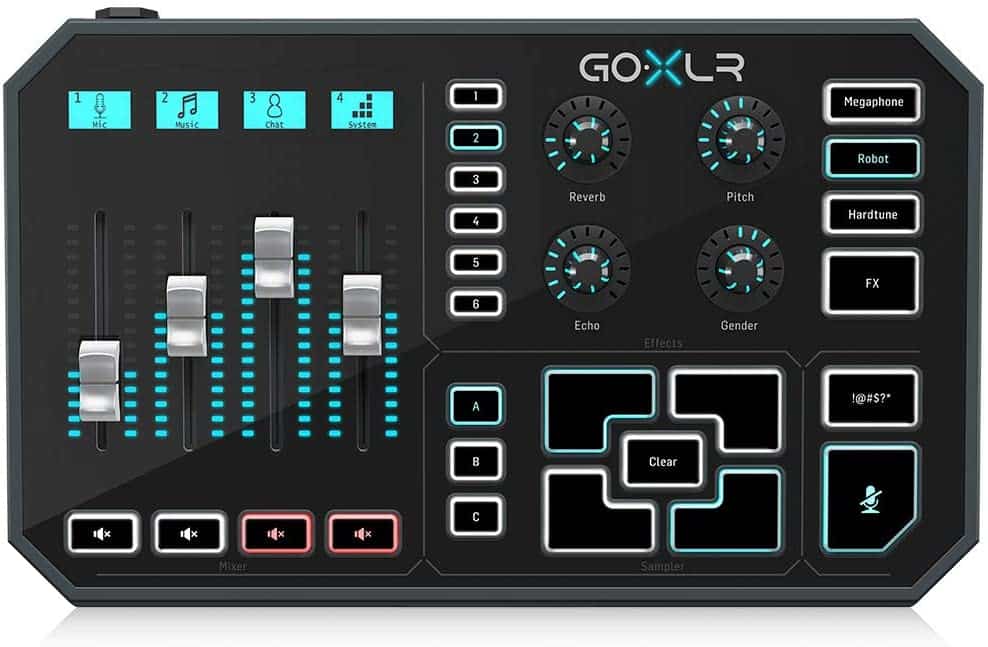 For the longest time, the GoXLR has been the go-to option for Twitch streamers, YouTubers, and video gamers looking for a reliable audio solution that looks fantastic from the outside. And I trust that Blazt likes it because it gives him total power over his chat and games, enhancing the quality of his streams.
With this top-rated audio recording mixer's studio-quality MIDAS preamp, you can easily control your XLR mic to ensure it sounds exactly as you want. Then, there's the voice FX feature to add echo, megaphone, reverb, pitch shift, and Robot. Additionally, it is compatible with Windows 7, 8, 10, and 11.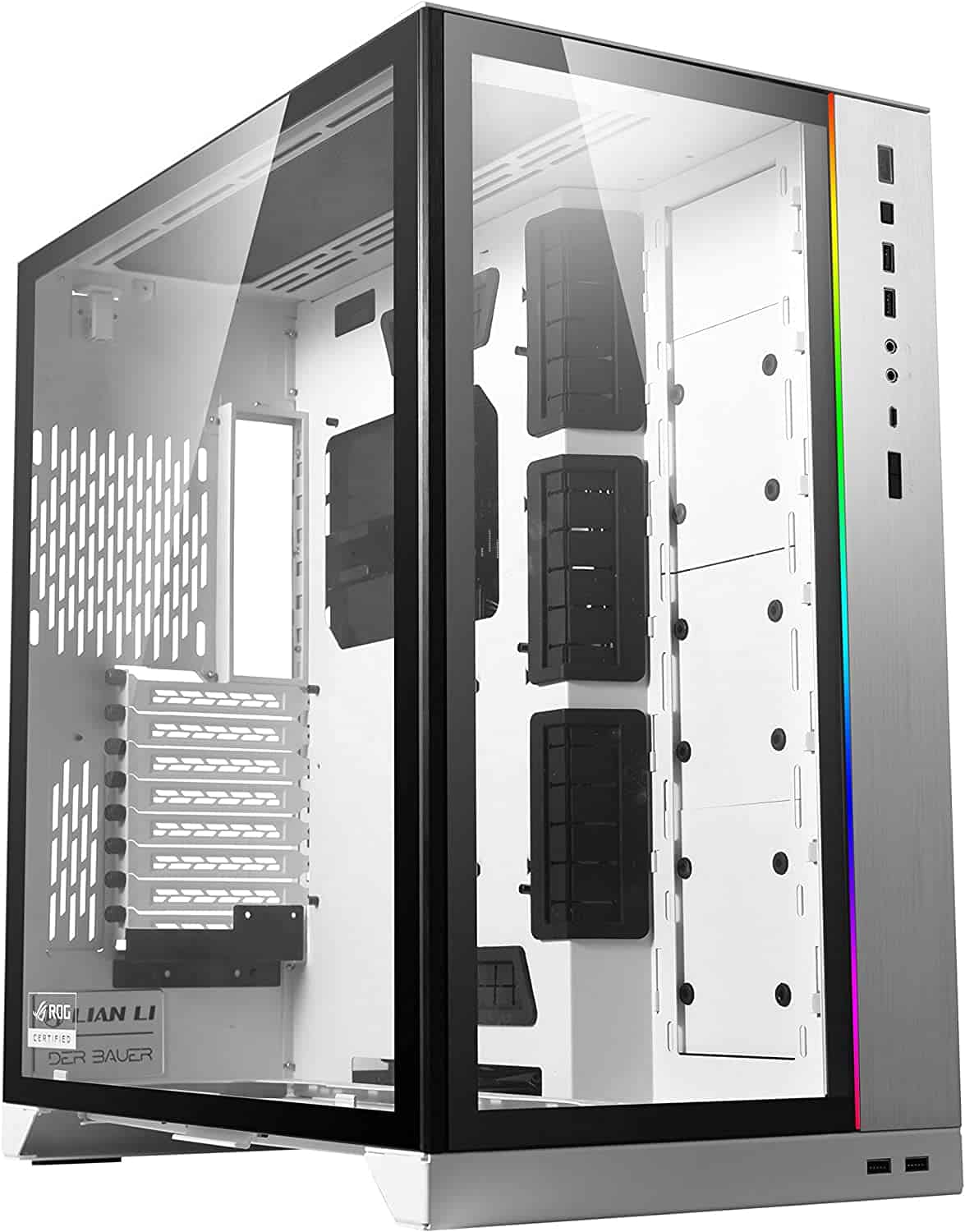 I've encountered the Lian Li O11 Dynamic XL White case in the setups of many other streamers, including the legendary Loserfruit and Disguised Toast. And I must say, its feature package is irresistible. At first glance, you can't miss its elegant design, thanks to the thick tempered glass front and side panels to let everyone catch a glimpse of your build's beauty.
Additionally, this case supports micro-ATX, ATX, E-ATX, and mini-ITX motherboards. And it also has 8 eight full-size expansion slots and drives trays capable of holding four 3.5″ drives or ten 2.5″ drives. Then, there are filtered air intakes conveniently located at the case's top, bottom, and side for optimized cooling. Even better, you can effortlessly install a 6.5″-tall CPU cooler, a 17″-long graphics card, and an 11″-wide PSU.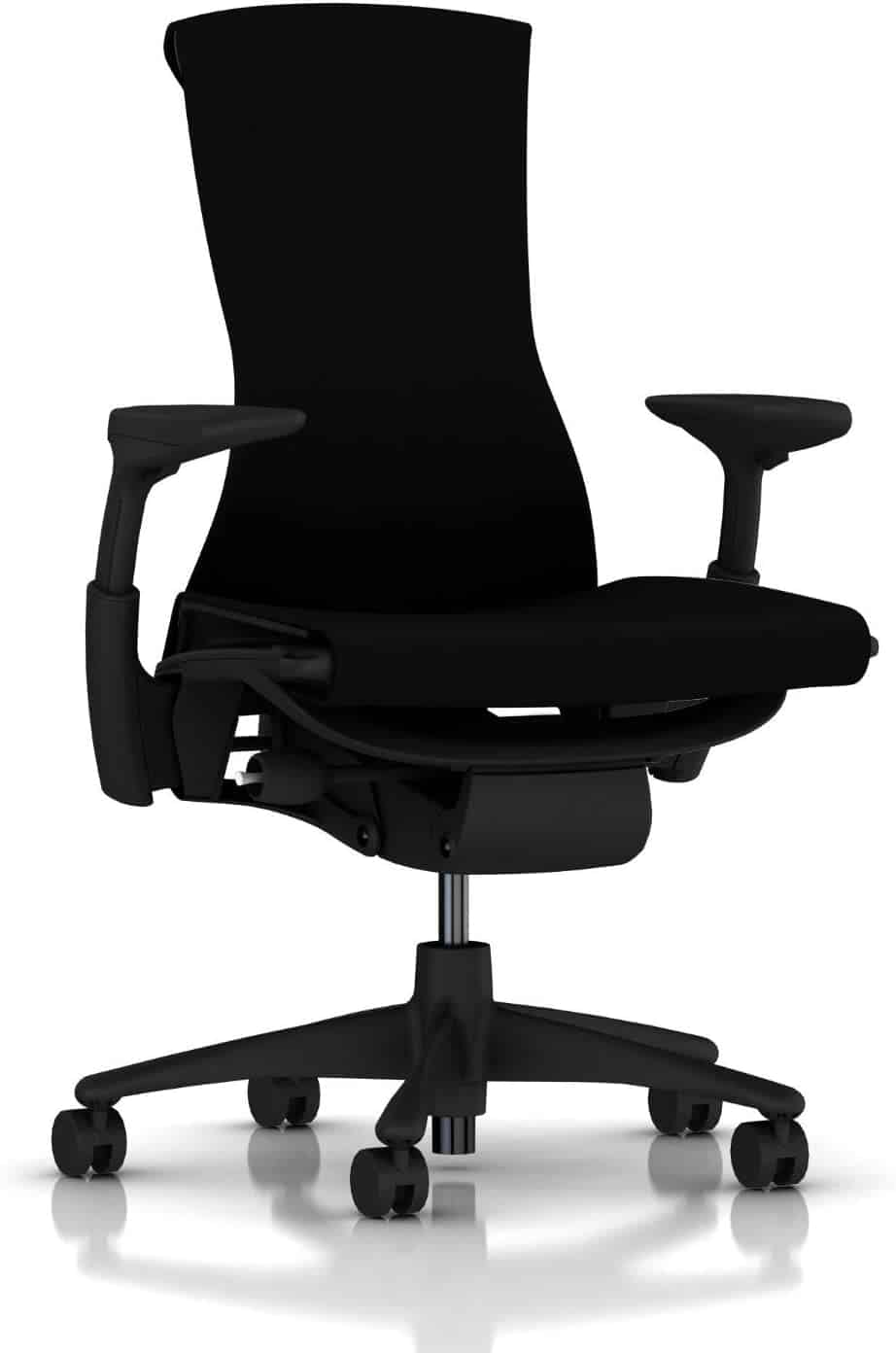 Like MoonMoon, xQc, and Kyedae, Blazt uses the Herman Miller Embody, which I understand. So, let me explain why I think this ergonomic gaming chair is an excellent choice. For starters, it boasts pixelated support that limits pressure build-up while availing the balance and comfort you require to sit for hours on end without tiring or feeling any pain.
In addition, the Herman Miller Embody comes with fully adjustable arms, seat depth, and a handy tilt limiter, allowing you to meet your seating requirements, depending on your gaming style. This chair's durability is also mind-blowing – you can get many years out of it if you take the best care of it. More of its notable selling points include the innovative, functional design, availability in 10+ colors, and two upholstery options – balance and rhythm.
Blazt's Family
No concrete details regarding Blazt's love life are available as of this writing. In 2020, he tweeted that his girl was insinuating that their furry pal resembled a kangaroo, which could have meant that he was seeing someone. However, I can't confirm that right now due to the absence of more information.
Blazt's Net Worth and Career Earnings
As of this writing, Blazt's estimated net worth is unknown. However, here's everything I found about his previous and current revenue streams.
Competitive Play
After digging into Blazt's wealth, I realized he'd made a large portion of it through competitive play.
Blazt earned $102,570.80 from 56 tournaments he participated in between 2015 and 2022.
I was inspired by the fact that he played six games competitively when he was only 15. They allowed him to bring in $658.75, which was commendable for a teen. At 18, this gamer participated in 2 tournaments to make $5,125.00.
I think that motivated him to go even harder because the following year, at 19, he earned $18,699.56 from playing six titles competitively.
Blazt made a large sum of his total prize pool money when he was 21. Factually, he played 22 games to earn $35,420.82. At 22, he's already made $34,083.34 from 15 tournaments, and I suspect he'll make more before he hits 23.
It's worth mentioning that Call of Duty games account for Blazt's income from competitive gaming. While he registered for 29 tournaments as an independent esport athlete, he competed in the remaining events as a player for various esport companies, including compLexity Gaming, UYU, Prophecy, Los Angeles Guerrillas, and Minnesota RØKKR.
Esport Companies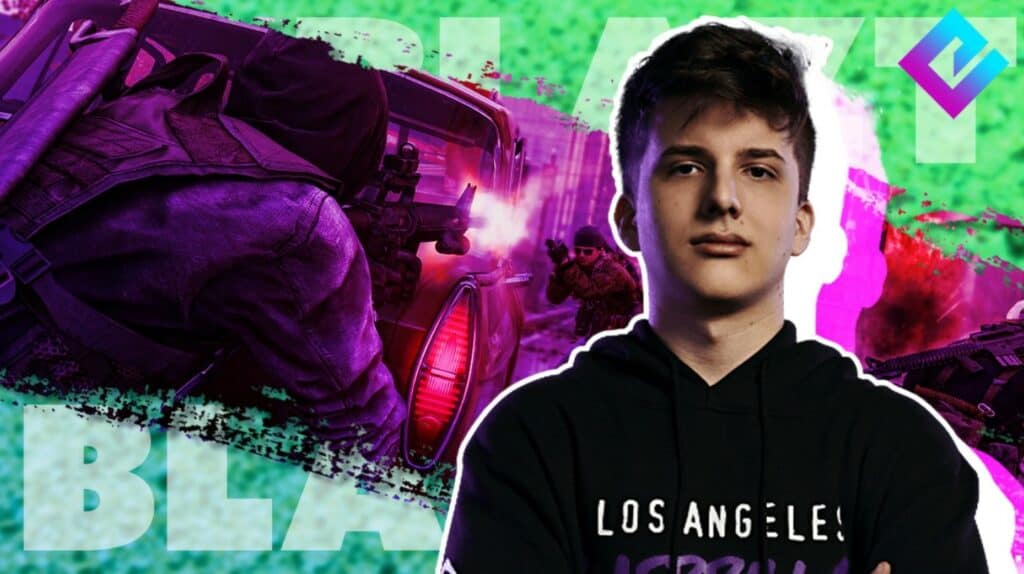 Blazt possesses incredible gaming skills, which have landed him on the rosters of several eSport organizations, including UYU, Midnight Esports, Los Angeles Guerrillas, and Minnesota RØKKR.
My research indicates that, on average, esport players make $12,000 – $60,000 annually. The exact figure depends on their teams, their specialized game, and their expertise.
Considering that Blazt has won first place in many tournaments, he could have earned a decent sum from the esport organizations he's joined so far.
Twitch
Blazt could be making a reasonable sum on Twitch since he quit professional play to become a full-time Warzone streamer. However, I didn't find any precise details regarding his Twitch payouts.
As of this writing, his Twitch channel has garnered 3,544,949 views and 167,841 followers. In my opinion, the latter is not much, though it's not the primary determinant of one's earnings from this platform.
Nevertheless, I hope he's ready to put in more effort to join the big boys' club with players such as AuronPlay, Rubius, Ibai, xQc, Heelmike, Myth, and TheGrefg.
Sponsors
Like streamers such as Ranboo, Kyedae, and Sweet Anita, Blazt has been sponsored by various brands, such as USAA: Insurance and Aim Lab. Having observed other famous internet personalities, I didn't expect him to have revealed the value of these sponsorship deals. But all the same, they're a valuable source of revenue.
Blazt's Retirement and Post Professional
Blazt retired from professional play in January 2021. Like most of his fans, I was a bit disillusioned for a while until I realized that he was still in the gaming scene, but as a Call of Duty streamer for Minnesota RØKKR. Even better, he's already competed in 20+ tournaments for this eSports organization, and I presume he will be playing more titles for it in the next few years.
Blazt's Merch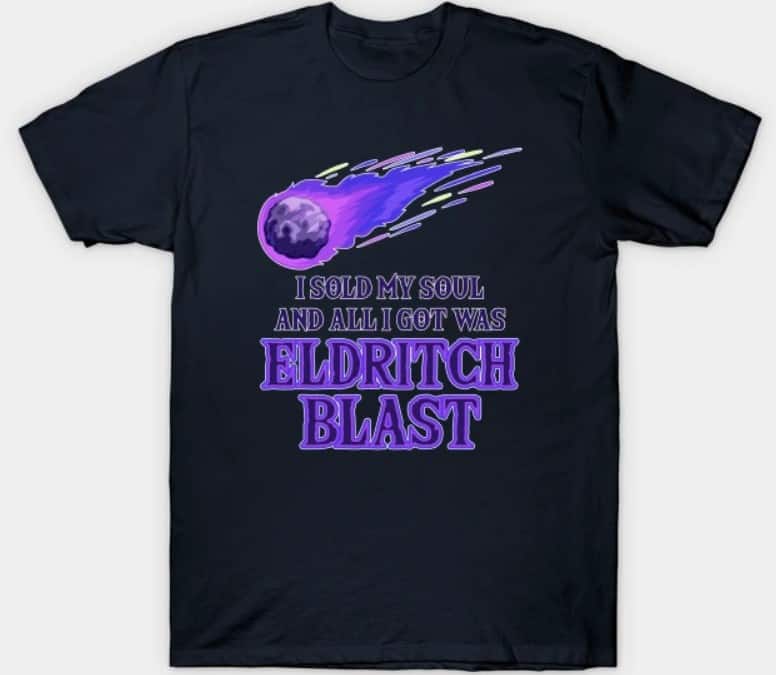 Despite the considerable research I did on Blazt, I couldn't find his merch on the market. Should he ever start selling any items, I'll enlighten you so you can explore his store to check them out. At the same time, count on me to update you if any independent designers start offering Blazt-inspired merchandise.
Frequently Asked Questions about Blazt
Question: Does Blazt only play Call of Duty?
Answer: After doing through Blazt's stats on Twitch Tracker, I can confirm that Blazt mainly streams Call of Duty games. But on rare occasions, he plays titles such as Valorant and NarutoShippuden: Ultimate Ninja Storm 4.
Question: Is it possible to tip Blazt?
Answer: Yes. I'm glad to let you know that you can tip or donate some cash to Blazt whenever you deem fit. According to his Twitch account, he directs all the funds he receives back into his stream.
Question: What's the name of Blazt's pet?
Answer: Blazt's pet dog is called "Nala".
Question: When can I catch Blazt's streams?
Answer: Feel free to watch Blazt's streams any day; he's online on Twitch for about eight hours.
Question: Is Blazt on YouTube?
Answer: Blazt could be on YouTube, though I couldn't find any verification that "BLAZT" is his official channel.
Recommended Reads
Research Citations