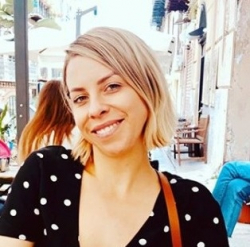 Latest posts by Jodie Chiffey
(see all)
George Henry Davidson, better known by his alias GeorgeNotFound, is an English Twitch streamer, YouTuber, professional video gamer, entrepreneur, and social media personality.
GeorgeNotFound gained fame creating exclusive Minecraft content. More often than not, he bands together with other exceptional players who love this game just as much, including BadBoyHalo, Dream, and Sapnap.
Besides Minecraft, GeorgeNotFound also streams titles such as Just Chatting, Among Us, Jackbox Party Packs, Phasmophobia, Fall Guys: Ultimate Knockout, Crab Game, and Who'sYour Daddy. He plays all these with such admirable fervor and prowess, which have allowed him to breed a massive fanbase comprising fellow esport athletes and leisure video gamers.
For instance, his Twitch channel boasts 4.8M followers, while his YouTube subscribers are more than twice as many. And as you might expect, he has millions more supporters on other popular platforms like Instagram and Twitter.
This bio discusses GeorgeNotFound, so keep reading to know more about him. But first, flick through his quick facts!
GeorgeNotFound's Bio Facts
| | |
| --- | --- |
| Real Name | George Henry Davidson |
| Birthdate | November 1, 1996 |
| Birthplace | England |
| Nickname | GeorgeNotFound |
| Height | 5 feet 9 inches |
| Nationality | British |
| Zodiac Sign | Scorpio |
| Siblings | GeorgeNotFound has a sister |
| Children | N/A |
| Spouse/Partner | N/A |
| Games Played | Minecraft, Just Chatting, Fall Guys, Among Us, etc. |
| Net Worth | $9M |
| Social Media | Twitch: GeorgeNotFound, YouTube: GeorgeNotFound,Not GeorgeNotFound, GeorgeWasFound, GeorgeNotFound Streams,GeorgeNotFound Shorts, Twitter: @GeorgeNotFound, Instagram: GeorgeNotFound |
| Awards | N/A |
| Last Updated | June 2022 |
GeorgeNotFound's Birthplace and Early Life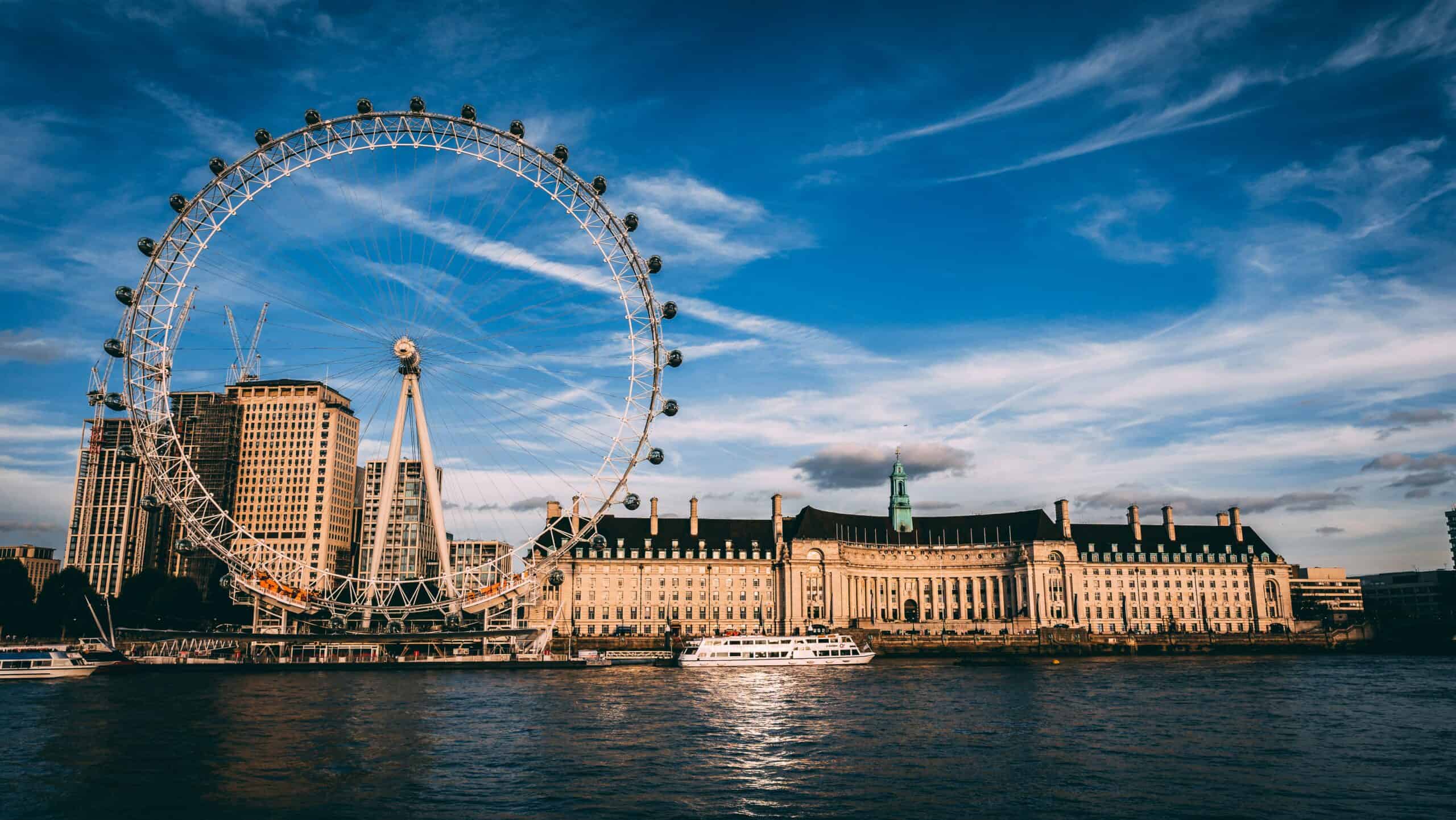 GeorgeNotFound was born in London, UK, on November 1, 1996.
Despite being incredibly popular in his home country and beyond, little is known about his family. But he has mentioned growing up with a sister he adores. In addition, he and his folks share a strong emotional bond strengthened by all the quality time they spend together.
GeorgeNotFound's childhood was pretty normal – he went to school and had fun with his pals after classes. Even so, it wasn't all play for him as he took his studies seriously. His good grades saw him join the university to pursue a degree in computer science.
Contrary to some well-known players, he didn't quit his university studies midway; he successfully graduated before venturing into professional streaming.
How Did GeorgeNotFound Get Started Gaming?
Video gaming has always been innate for GeorgeNotFound. He created his YouTube account in 2013, driven by a great yearning to share his content with the world.
Although it took him seven more years to embark on his Twitch streaming career, he's achieved notable success on this platform, having amassed 21,416,868 views as of this writing.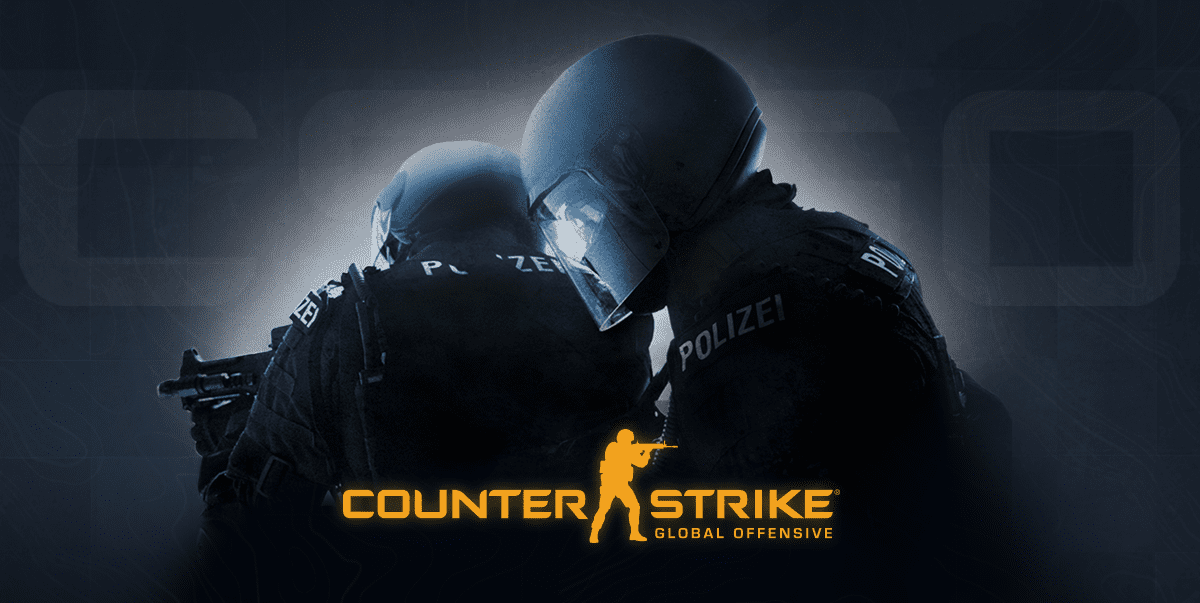 GeorgeNotFound has played Minecraft for most of his professional gaming career. But he's also showed incredible Counter-Strike: Global Offensive skills, having reached this game's top matchmaking rank, Global Elite.
Dream SMP
GeorgeNotFound and his close buddy, Dream, co-founded the Dream survival multiplayer (SMP) Minecraft server. The idea in mind was to role-play with other Minecraft enthusiasts as their fictionalized characters, and we can safely say they've implemented it pretty well.
The Dream SMP gained tremendous traction during the Covid-19 pandemic due to its many collaborations with some of today's most recognized content creators.
This server's main cast includes BadBoyHalo, TommyInnit, Tubbo, Tecnoblade, Wilbur Soot, Drops by Ponk, and Sapnap. Some players and celebrities who've made guest appearances are Pokimane, Lil Nas X, Sean Jacobs, Ninja, and Corpse Husband.
Achievements
Since its launch, the Dream SMP has been recognized for its great impact on the internet community. Vox Media's The Verge referred to it as a "worldwide phenomenon" as it has inspired countless works of art, including musicals and fiction.
In 2021, The Hechinger Report's Benjamin Herold acknowledged the Dream SMP for helping millions of young players worldwide cope with the devastating effects of the global pandemic.
MC Championships
GeorgeNotFound is known for participating in countless Minecraft tournaments, including Noxcrew's MC Championship, which is popular among streamers and YouTubers.
While he didn't take part in the first five MC Championships, he's teamed up with other professional players to participate in many others and even win some. For instance, his team, Fuschia Frankeinsteins (GeorgeNotFound, KarlJacobs, Sapnap and Dream), won MC Championship 11.
GeorgeNotFound's Videos
In this 20-plus minute video that has garnered over 40 million views, GeorgeNotFound, for the first time, gets a chance to distinguish between different colors clearly.
His friend, Dream, takes him through different colored numbers while a teary and overwhelmed GeorNotFound trie to give the numbers and colors meaning. The video later transitions into video snippets flaunting GeorgeNotFound's exquisite skills.
Though the video snippets are a true marvel to look at, a teary GeorgeNotFound who frequently plays with his newfound colorblind glasses takes the limelight.
While Minecraft is enjoyable when played solo, it becomes even more thrilling when played against opponents, especially in Survival mode.
In this special episode, GeorgeNotFound couldn't risk being mauled by zombies. How better survive this than turn his best friend into man's loyal yet fiercely fenine; dog.
And living up to that very character, Dream sniffs enemies from miles away and charges against them before mercilessly tearing them apart.
GeorgeNotFound's Gaming Setup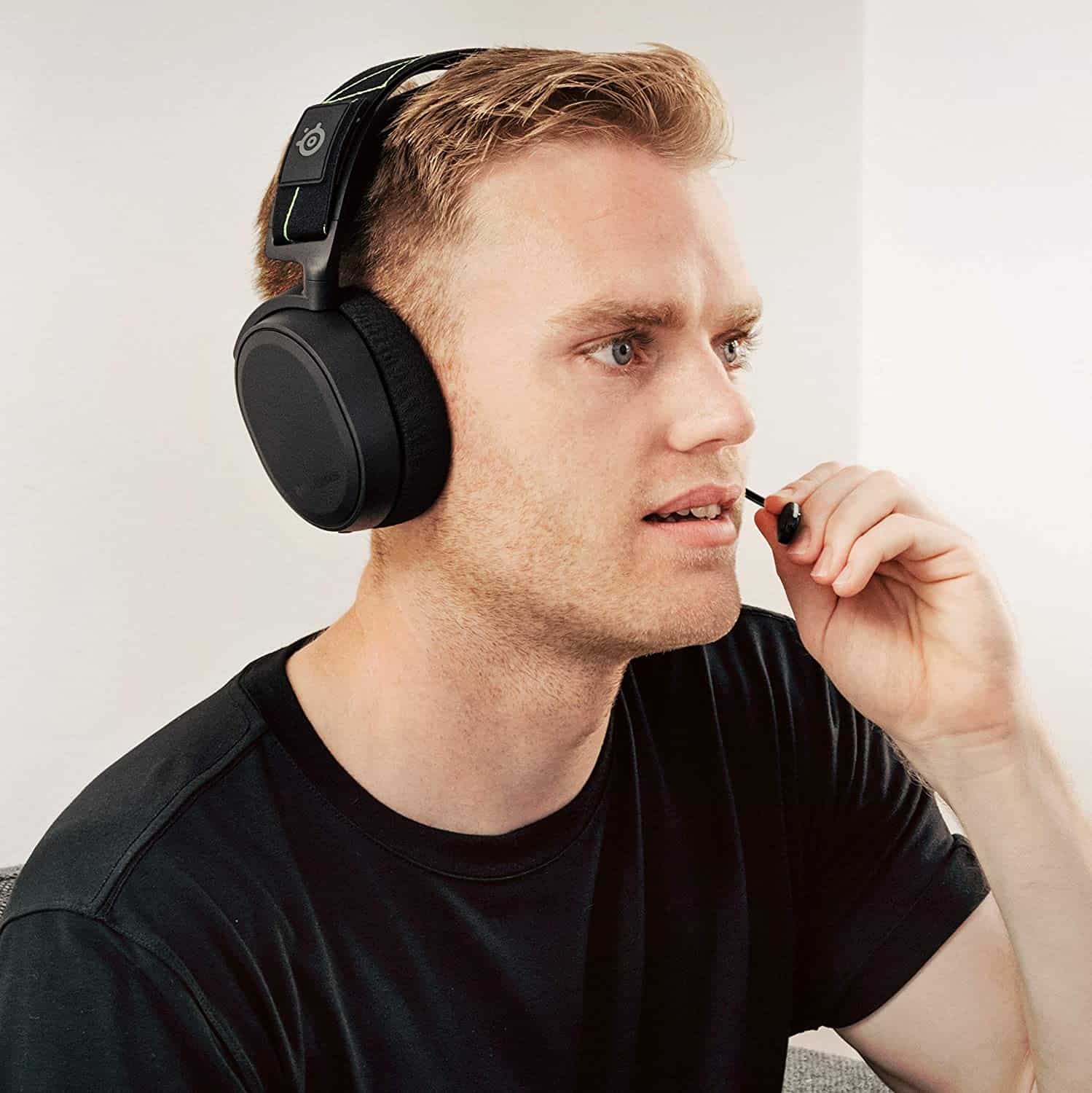 GeorgeNotFound fancies the Steel Series Arctis 7 gaming headset. The wireless gaming headset is powered by a rechargeable battery that can see him through 24 hours per single charge.
Further, the headset comes with a discord-certified clear cast microphone with an inbuilt noise cancellation feature. With this, GeorgeNotFound can bark orders and give commentaries without lifting a finger. Pair this with s1 speaker drivers designed to produce ultra-low distortion audio, and you can see why he gets the best of both worlds.
Another key feature is the headset's rock-solid connection, which ensures that GeorgeNotFound receives rock-solid audio with zero interference while fully immersed in 360-degree precision audio.
GeorgeNotFound's Microphone: Shure SM7B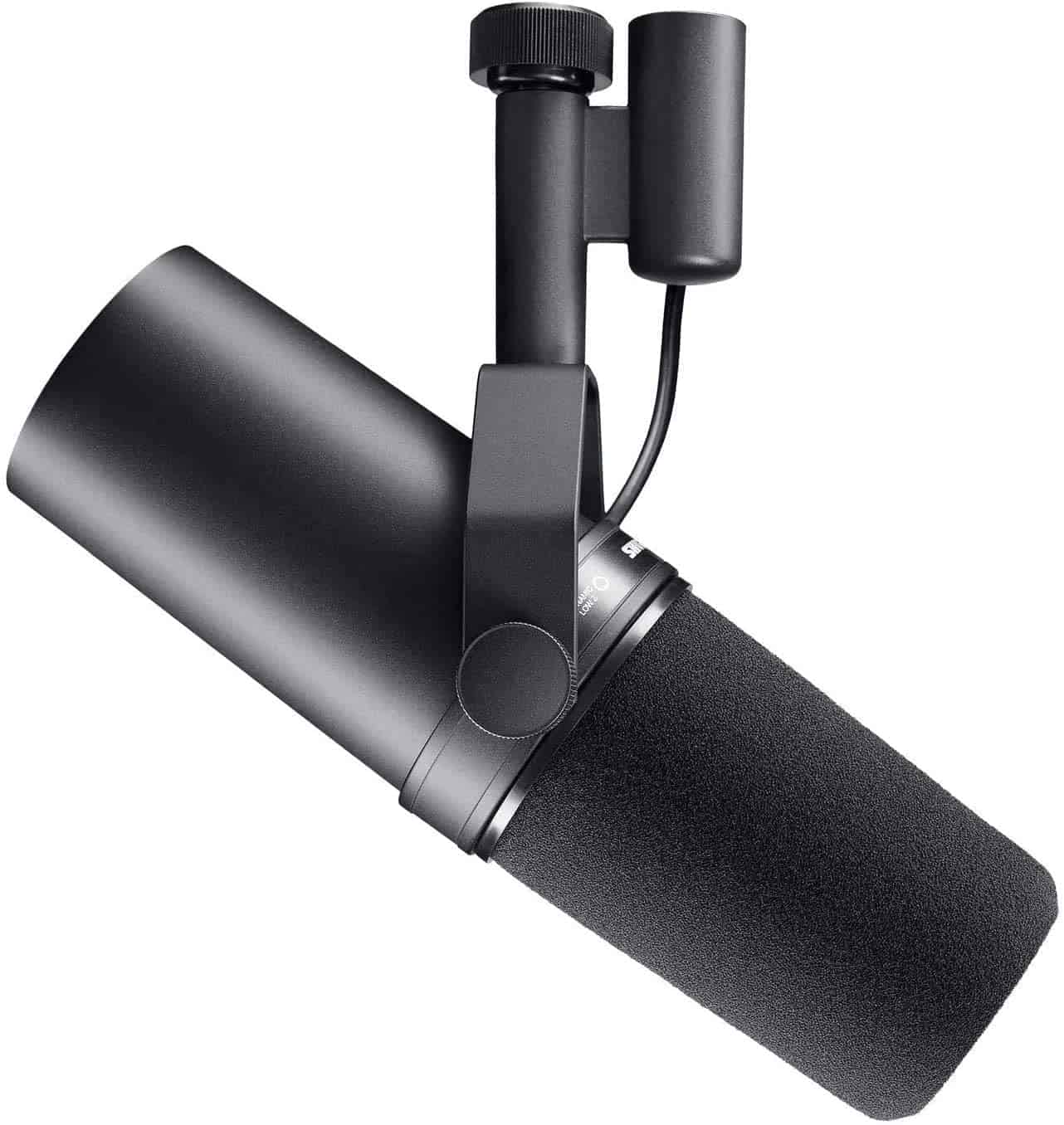 Like Fortnite legend DrDisrespect, GeorgeNotFound leverages the unrivaled capabilities of the Shure SM7B microphone. This sturdy plug-and-play microphone dons a durable metallic frame but weighs measly 0.98 kilograms.
As Loeya can attest, the mic has an advanced electromagnetic shielding that buffers against GeorgeNotFound's electronic hum. This allows him to broadcast rock-solid audio while accurately receiving the best quality audio from his Steel Series headset.
Further, the mic comes with an air suspension shock isolation and pop filter to eliminate breathiness and mechanical noise. This ensures that his words are accurately picked, exceptionally reproduced, and precisely relayed to his wide fanbase.
Other key features include XLR connection which, when tuned to a 60dB of gain, impressively delivers an iconic warm and balanced tone that is uniformly captured by the mic's cardioid pattern.
GeorgeNotFound's Boom Arm: Rode PSA1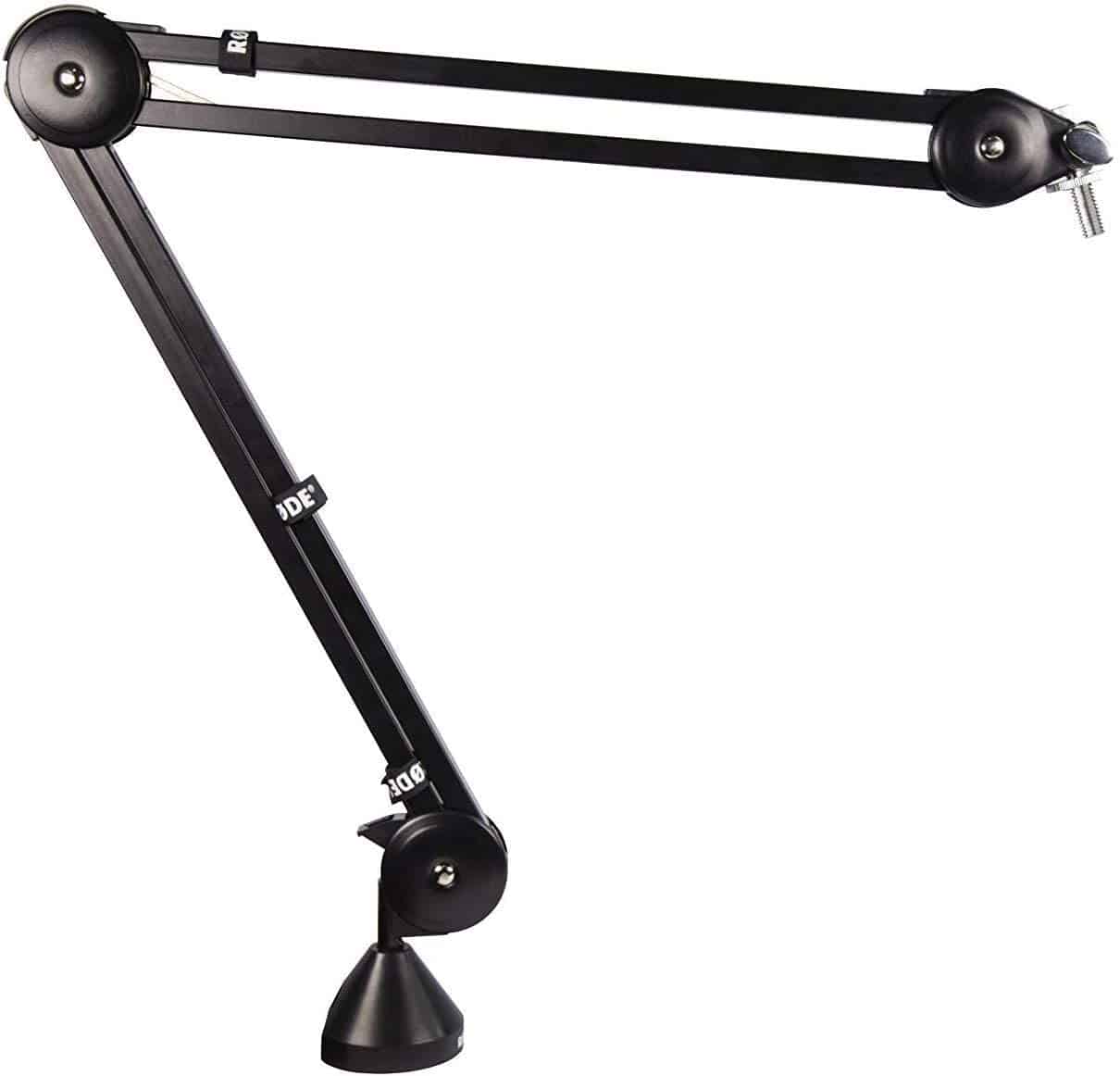 The Rode PSA1 boom arm is no stranger to the gaming world. It has faithfully served legendary players selflessly dangling mics as gamers take a shot at what they do best. Therefore, it is not by coincidence that GeorgeNotFound, like Juansguarnizo and Daequan Loco, brands it as an ally in gaming needs.
The boom arm offers two desk mounting options for starters and can hold up to 4.4lbs. Further, it can stretch to a maximum height of 32.5 inches while bearing this weight or even unfold a whooping 33 inches lengthwise.
Further, it can rotate through 360 degrees or even undergo a 2-axis swivel mount for accurate positioning.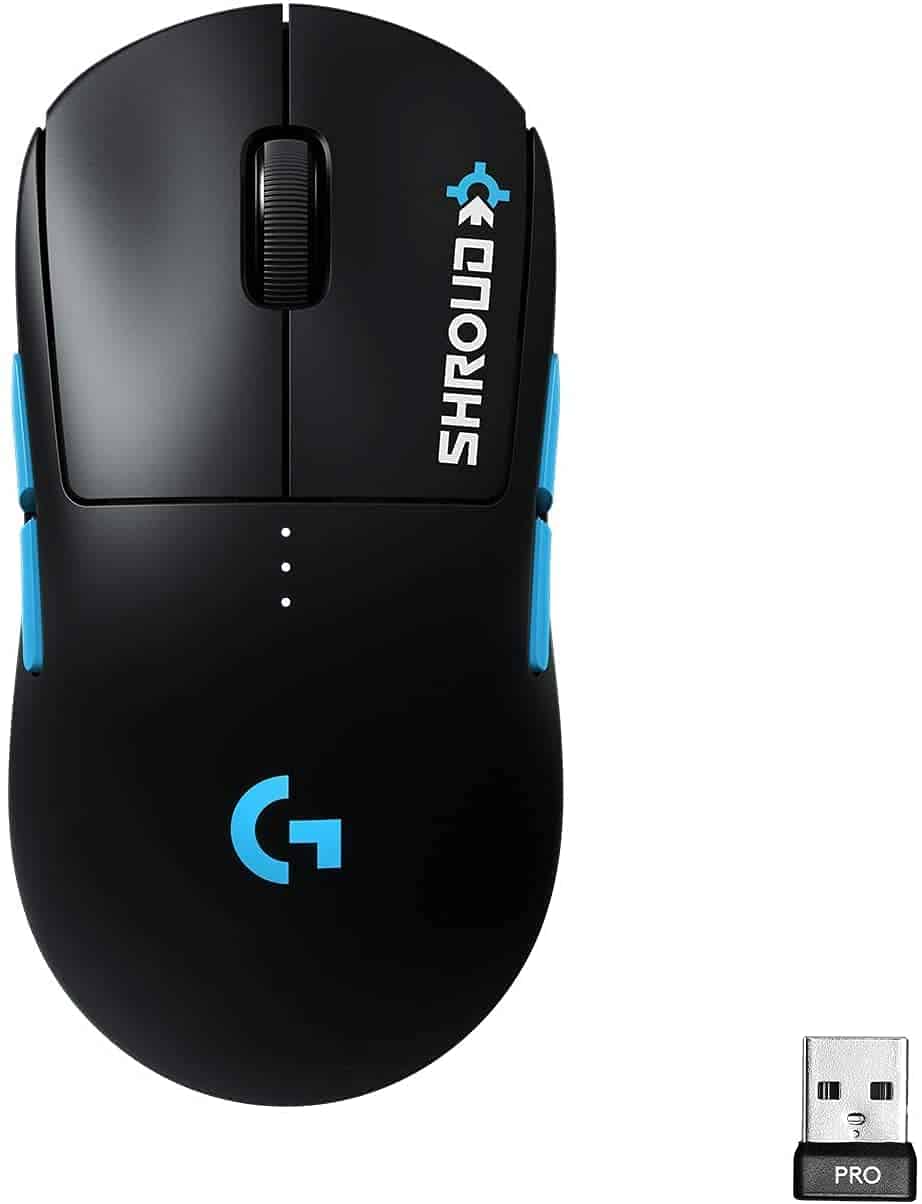 GeorgeNotFound has learned to leverage the amazing capabilities of the Logitech G Pro Wireless mouse. The ultra-light mouse relies on Logitech's Hero 25K sensor enabling him to enjoy the most accurate sensor at lighting fast speed and with the most satisfying response.
Further, the ergonomic, ambidextrous mouse has a super-thin yet incredibly strong outer shell rendering it remarkably light, maneuverable, and comfortable. Pair this with a design optimized to overcome wireless latency obstacles, guarantee rock-solid connectivity and still report at 1ms, and you will understand why GeorgeNotFound has it in his arsenal.
Other key features include a 50 million click durability, four removable side buttons for supreme customization, and a generous 1.8m cable.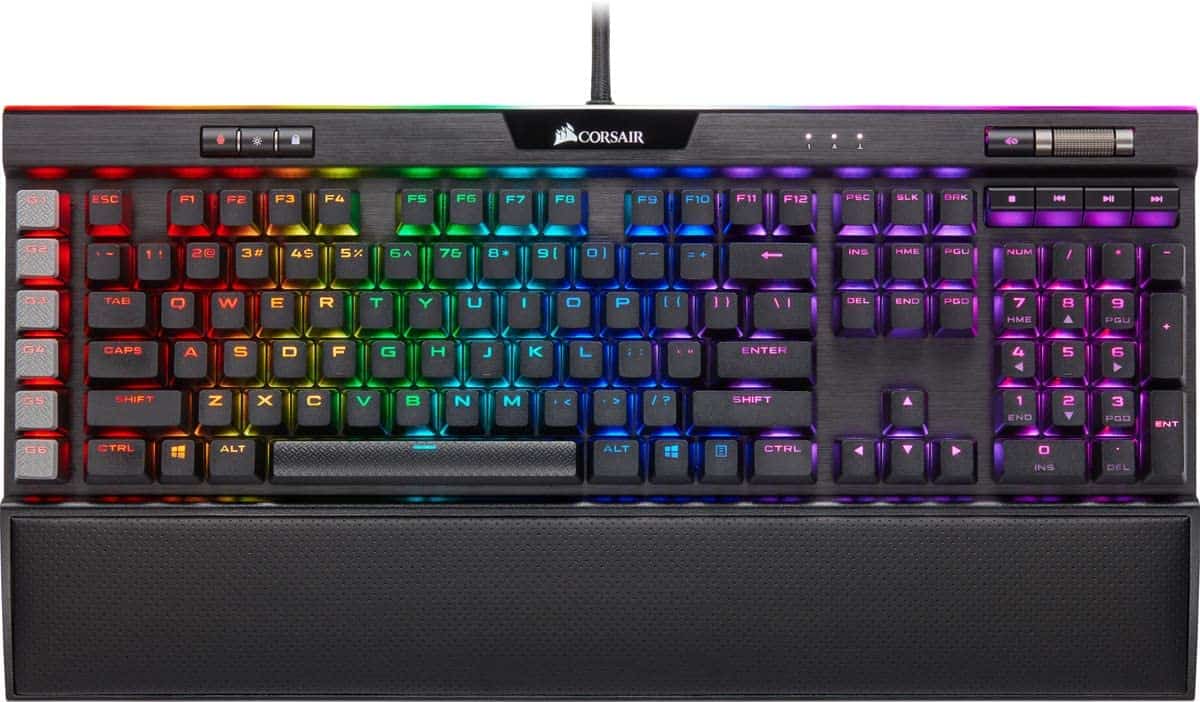 As Moonmoon can attest, rarely can go one go wrong with the Corsair Gaming K95 mechanical keyboard. For starters, the keyboard features per-key RGB backlighting that opens doors to vibrant and near-limitless customizations.
Going hand in hand with these dynamic lighting effects is a 19-zone LightEdge that makes it possible for him to breeze through the night without worrying about anti-ghosting. Further, the keyboard also comes with complex macros and remaps that allow GeorgeNotFound to execute multiple commands at the press of a single button.
Another noteworthy feature is the Keyboard's Cherry MX mechanical switches, whose faster actuation GeorgeNotFound banks on to get an edge over competitors. Pair this with reliability capped at 100 million keystrokes, and can you concur that it is a worthy weapon in GeorgeNotFound's arsenal. Another key feature is a detachable soft textured cushioned leatherette palm rest and a design tuned for low noise operation.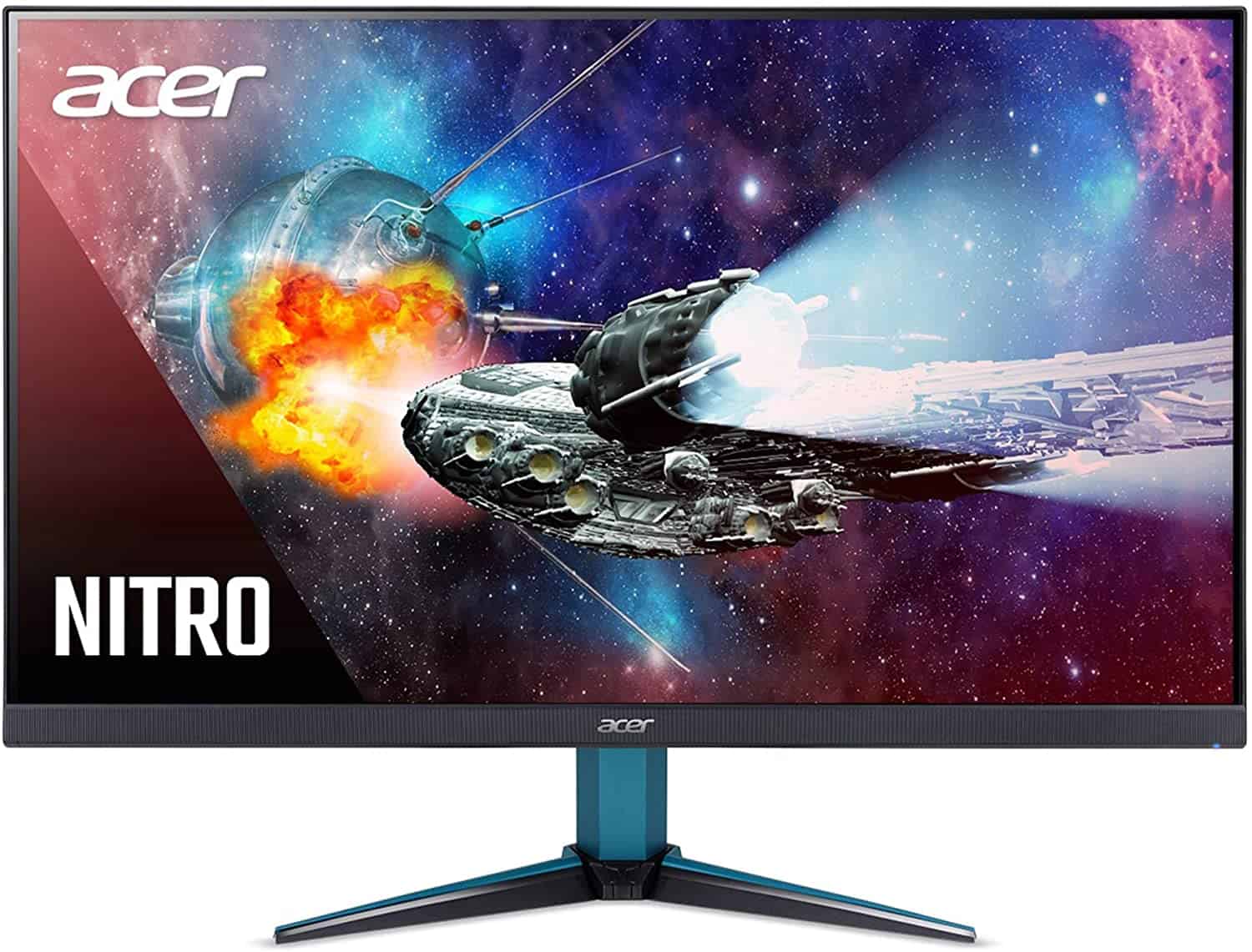 GeorgeNotFond fancies the 27 inch Acer Nitro VG271U. This zero-frame design gaming monitor boasts a 144Hz native refresh rate backed by a 1ms report rate. With these, even with GeorgeNotFound's color blindness, he can certainly enjoy an immersive gaming experience that is stutter-free and without screen tearing.
Adding to GeorgeNotFound's already impressive audio devices are the monitor's two speakers that beautifully blast Minecraft gaming effects at an acceptable 2 watts power level. His video/audio input/output options are as vast as his gaming experience ranging from Display port 1.2 to HDMI 2.0.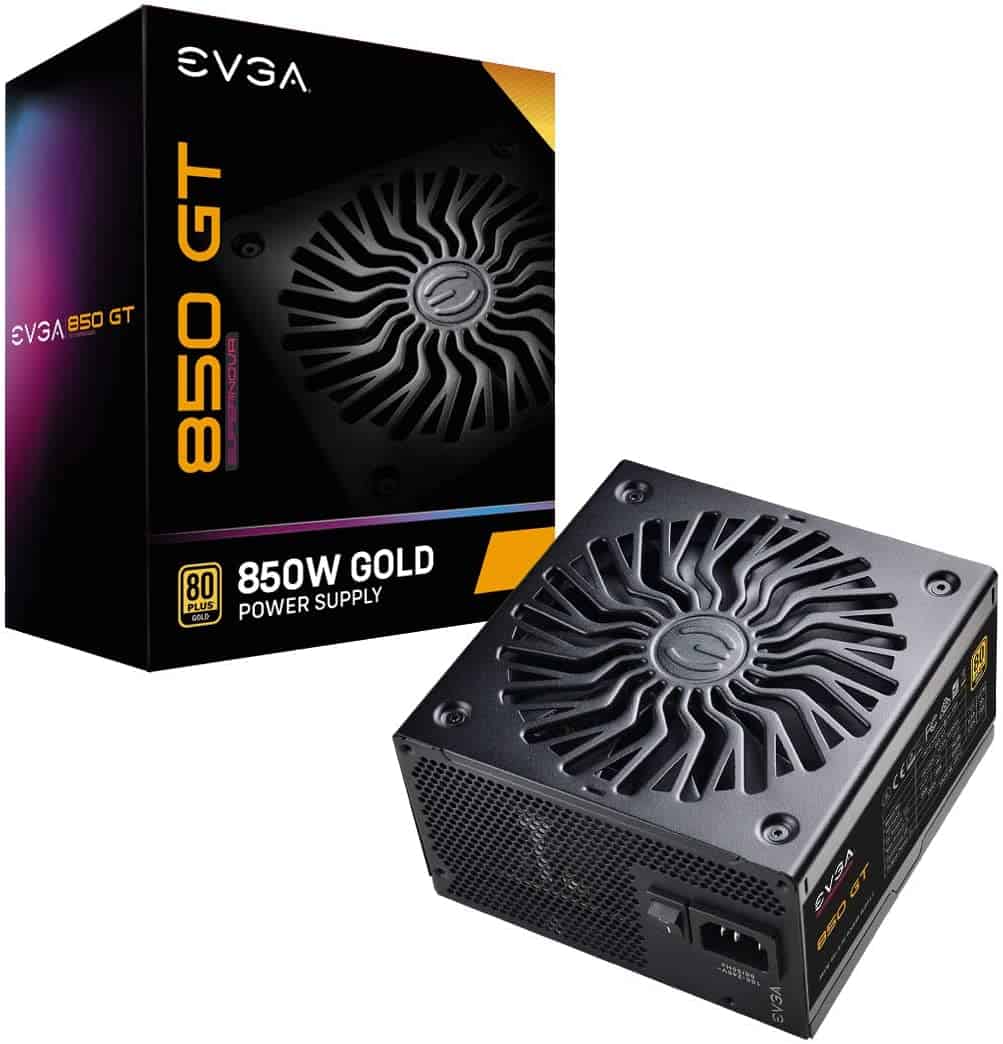 Powered by Japanese capacity and donning the 80 Plus Gold certification, the SuperNova 850 W is the best power supply any gamer can ask for. With this high-end market certification, GeorgeNotFound can enjoy optimal efficiency even for his arduous setup.
Further, the PSU comes in a fully modular size to optimize airflow while cutting back on clutter typical in other PSUs. Quietly fanning out the heat at ultra-quiet noise levels is the PSU's fluid dynamic bearing fan to allow GeorgeNotFound to focus on winning.

Like BadBoyHalo and Fortnite sensation Stableronaldo, GeorgeNotFound leverages the performance optimization of Samsung's 970 EVO PlUS SSD.
For starters, the SSD boasts of the fastest read/write speed in the gaming world. Capped at 3,500MBs and 3,300MBS, respectively, GeorgeNotFound can launch and annihilate zombies in survival mode long before his opponents click a button.
Further, the SSD is powered by Samsung's V-Nand technology allowing GeorgeNotFound to enjoy perks such as low latency, enhanced bandwidth, and optimal power efficiency.

Matching his lighting fast read-write speed SSD is his equally superfast Ram, thanks to the ever-giving Corsair brand. Stocking an impressive 32GB of memory, the Vengeance LPX is GeorgeNotFound's best bet in the ever-demanding Minecraft exploits.
The RAM comes in a measly 34mm, making it easily fit in virtually all motherboards and computer cases. Additionally, it is powered by hand-sorted memory chips to kick into overclocking mode at a moment's notice.
Further, the RAM comes in various colors to match his setup, is compatible with the latest Intel and AMD DDR4 motherboards, and has impressive heat dissipation heat spreaders for easy overclocking.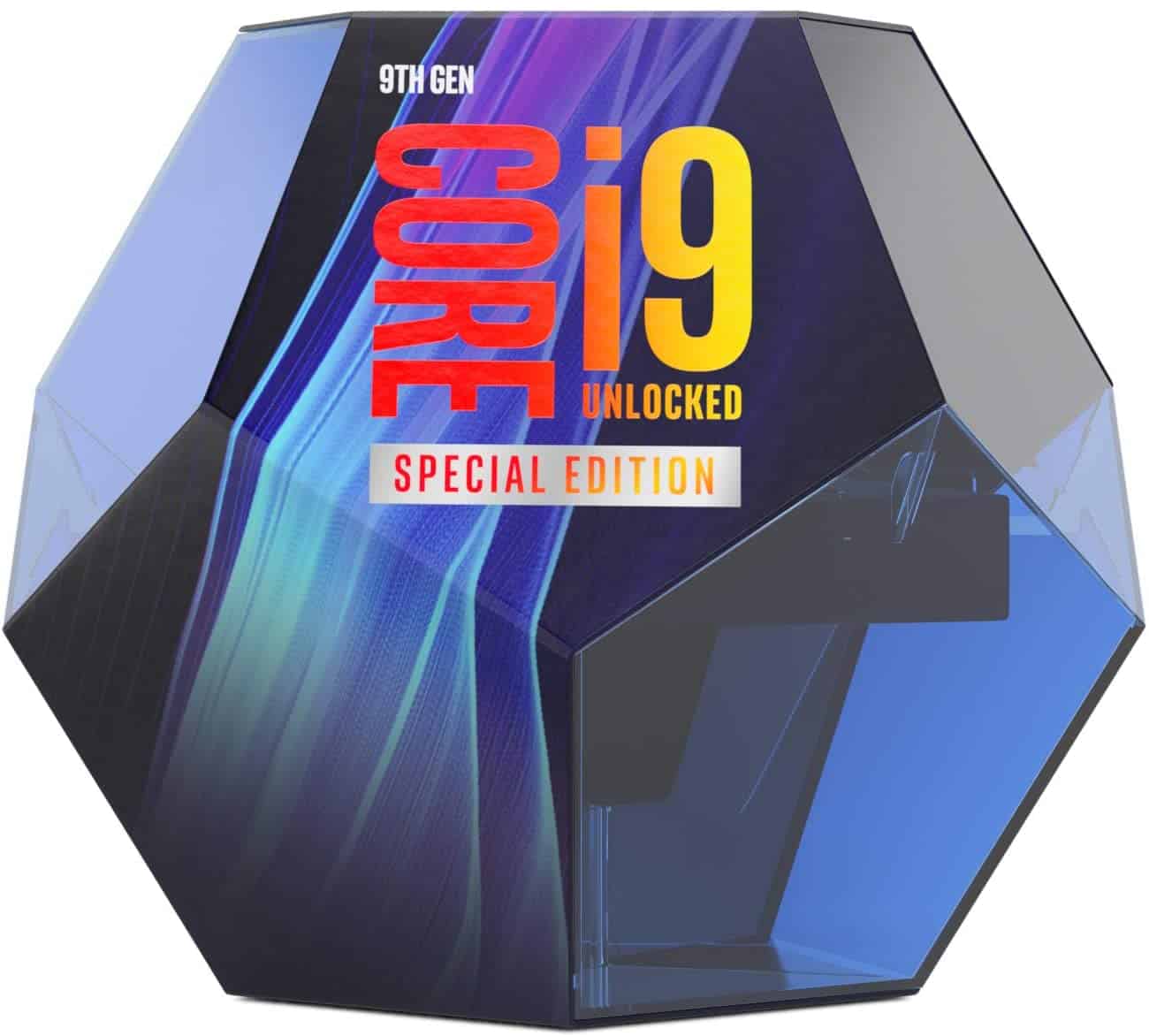 Like Daequan Loco and iiTzTimmy, GeorgeNotFound fancies the monstrous gaming processor from Intel. The i9-9900K processor packs some of the best features any gamer can ask for.
For starters, the processor has eight processors, all of which are turbo-unlocked and can peak up to 5GHz.Pair this with 16 threads, and we can confidently bet there is no game currently that can weigh down this amount of processing power.
Further, the manufacturer has guaranteed him a free processor replacement to inspire more confidence should this current one fail due to overclocking. What more can he ask for?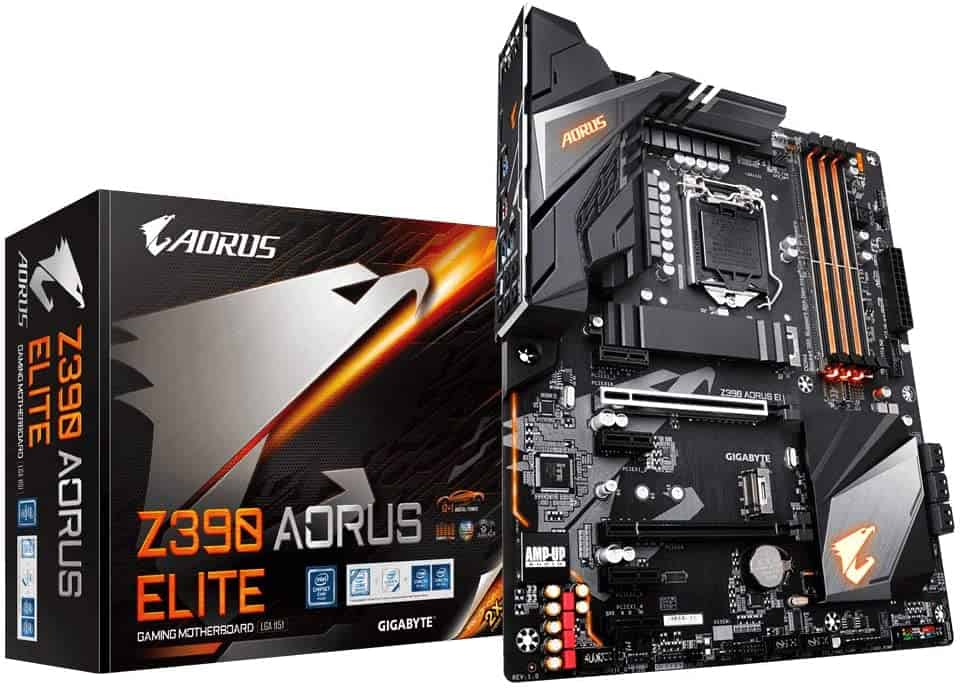 Like BadBoyHalo, GeorgeNotFound fancies the top-of-the-shelf stellar motherboard from Gigabyte. Designed for gamers and by gamers, the motherboard packs most, if not all, of the sought-after gaming features.
For starters, the motherboard has an ultra-durable design that supports multi-way graphics with dual armor. Further, it is compatible with all the latest intel generation processors, including 8th and 9th.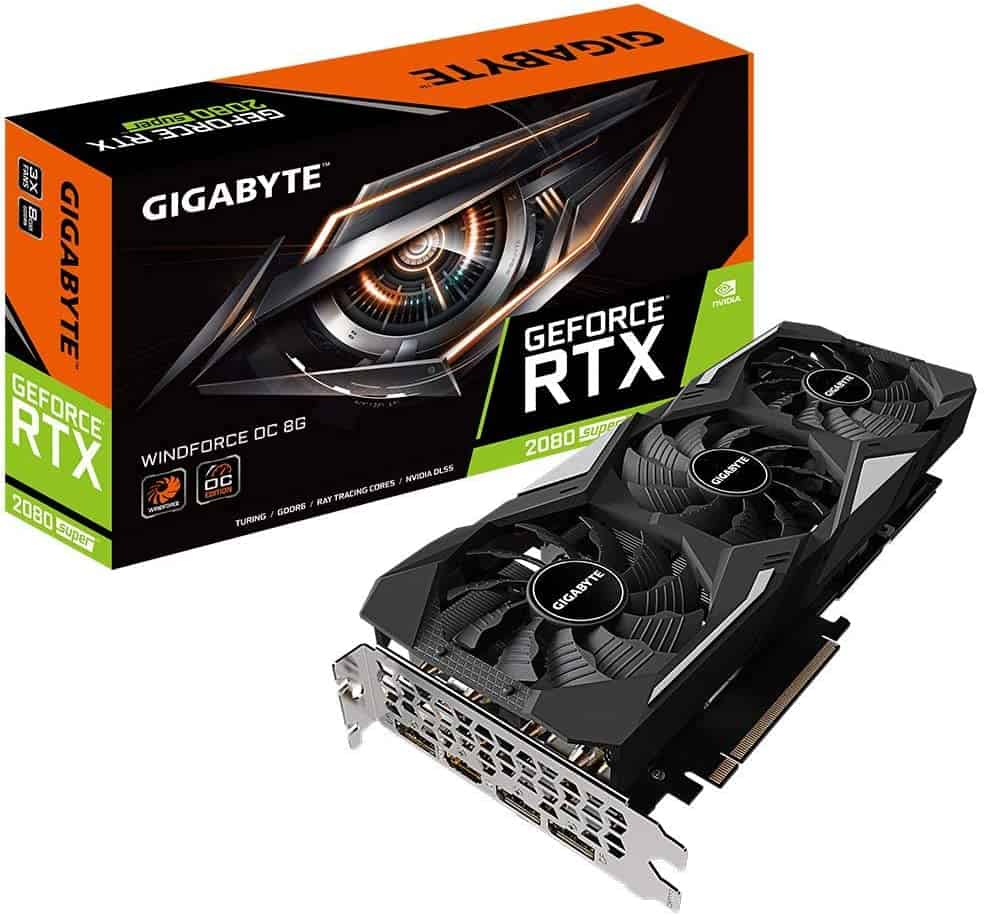 If Dakotaz's crystal clear images and detailed videos are anything to go by, the recipe for HD videos is 8GB GDDR6, 1830MHz speed, and a 256-bit memory interface. And this is exactly what GeorgeNotFound gets in GeForce RTX 2080.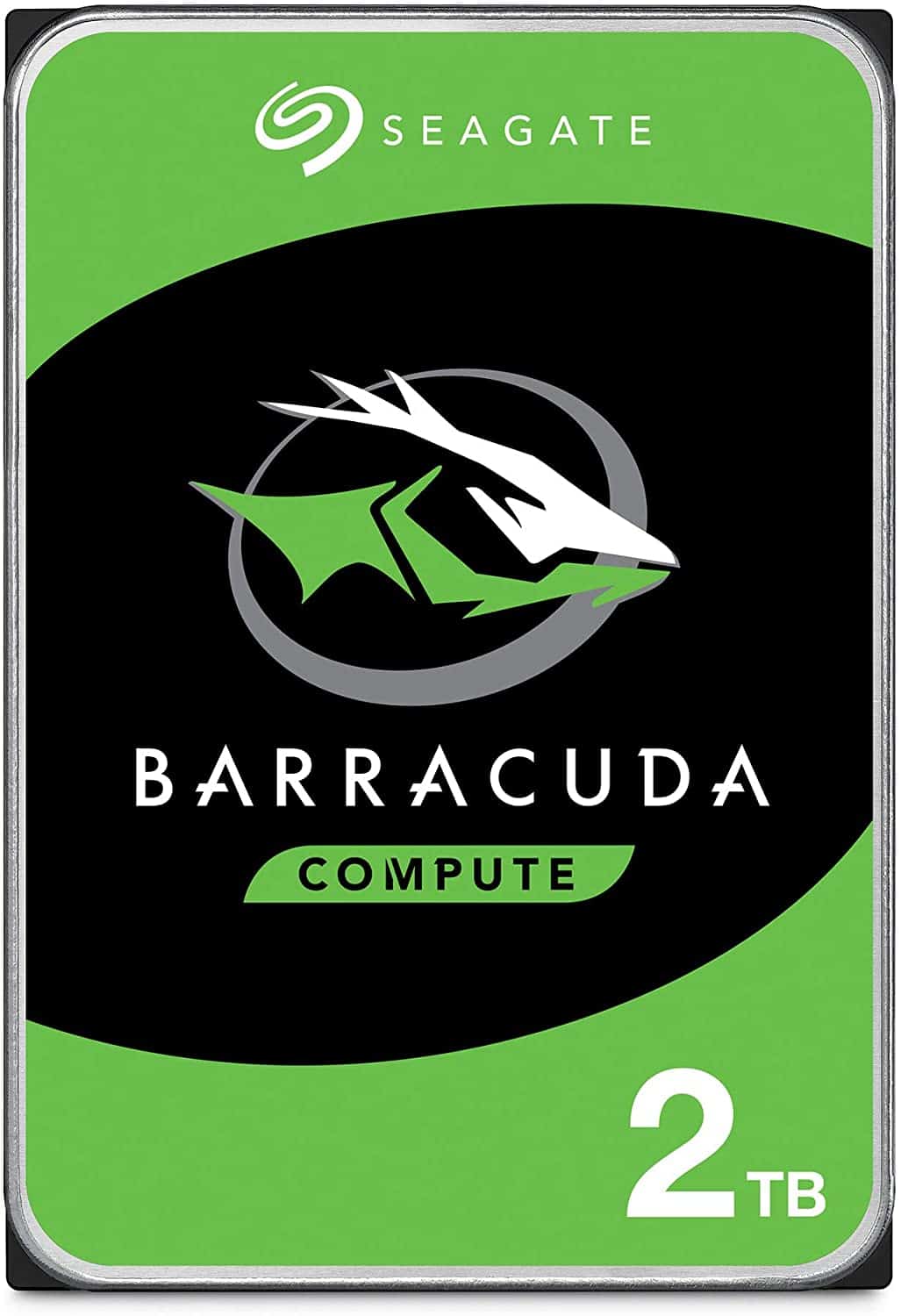 While Seagate BarraCuda's reliability is often questionable, its availability, computing capabilities, and variety of capacities are unmatched. This is why GeorgeNotFound relies on this HDD piece backed by over 20 years of innovation to bring his A-game.
GeorgeNotFound's Family
When it comes to his personal affairs, GeorgeNotFound is tight-lipped. Therefore, we couldn't even find a hint about his current or previous romantic partner. The word on the street is he's been so preoccupied with playing video games and growing his brand that he hasn't had time to date.
GeorgeNotFound's Net Worth and Career Earnings
We estimate GeorgeNotFound's net worth to be a whopping $9M, brought in through these channels:
Twitch

GeorgeNotFound may have missed a spot on last year's list of top 100 best-paid streamers, but he still makes a killing on this live streaming platform where he has over 3K subs (though he's had as many as 22,760).
Our research indicates that GeorgeNotFound earns $200-250K or more annually from Twitch.
YouTube
Thanks to his five channels, we're confident that GeorgeNotFound has pocketed millions as a YouTube creator.
GeorgeNotFound's primary YouTube channel "GeorgeNotFound" has 10.1M subscribers and 551,029,491 views. His second one, "Not GeorgeNotFound" comes with 2.27M subscribers and 71,967,347 views.
The rest also have millions of supporters and views, increasing his potential earnings from the website, supposing he's monetized all these channels.
Dream SMP
GeorgeNotFound partly owns the Dream SMP, which could have earned him a great deal of cash. But the sum he makes boils down to what he and Dream have done to monetize this popular Minecraft server.
Most people who own these computer programs make money by securing sponsorships, charging membership and access fees, streaming, selling merch, and receiving donations.
We're unsure about the moves GeorgeNotFound has made to earn from the Dream SMP. Nevertheless, the cash he makes has boosted his net worth.
Competitive Play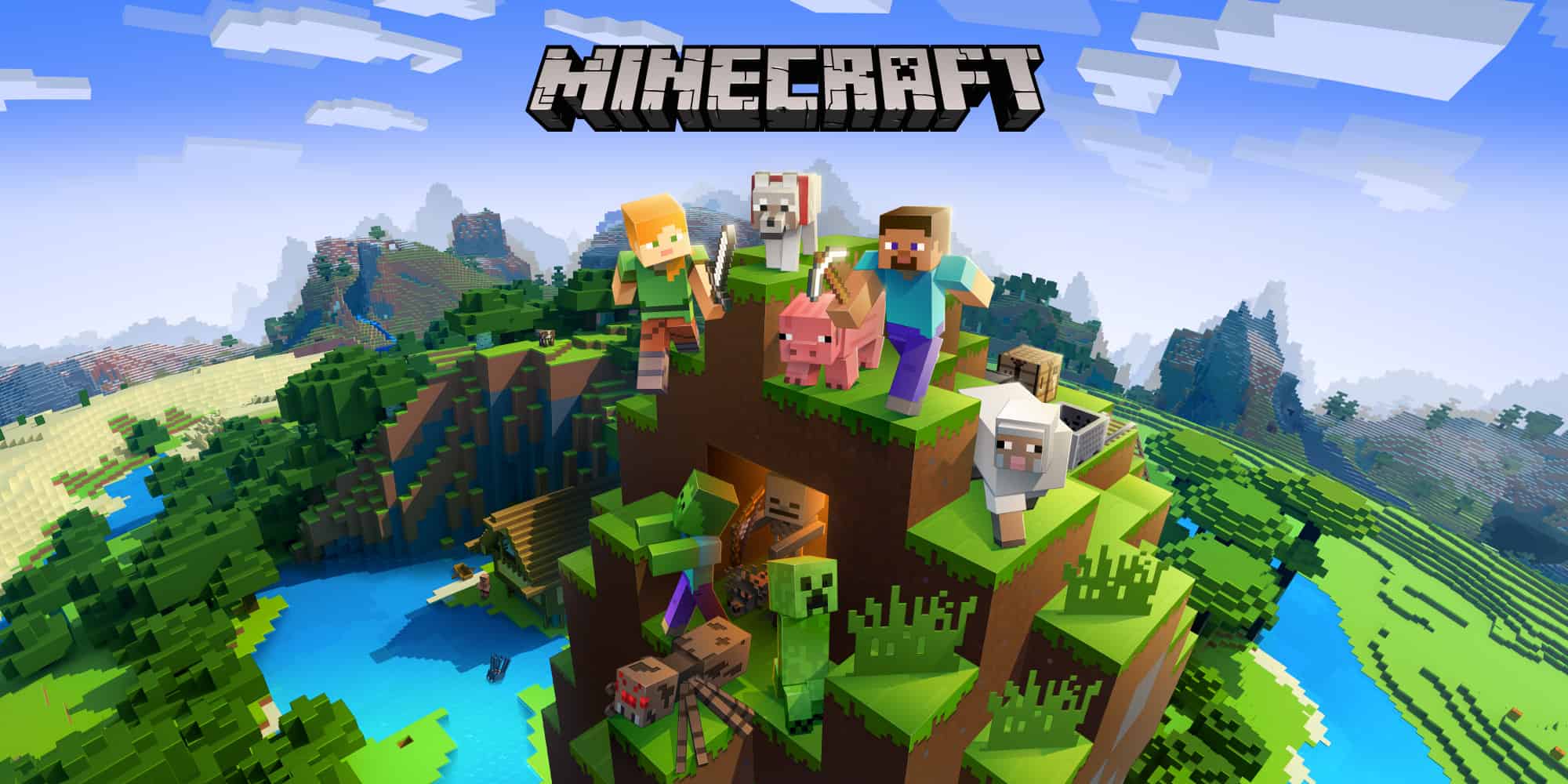 As of this writing, GeorgeNotFound has earned $11,125.00 from two tournaments in 2020 and 2021, where he played Minecraft and Chess. The latter accounted for 71.91% ($8,000.00) of his career earnings, while the former enabled him to earn the rest ($3,125.00).
Sponsorships and Partnership Deals
As an internet personality with such a high level of fame, GeorgeNotFound could have a long list of sponsors and partners. But he's been close-mouthed about them, so we couldn't find out the exact amount of cash he's made from these deals.
Online Merch Store Proceeds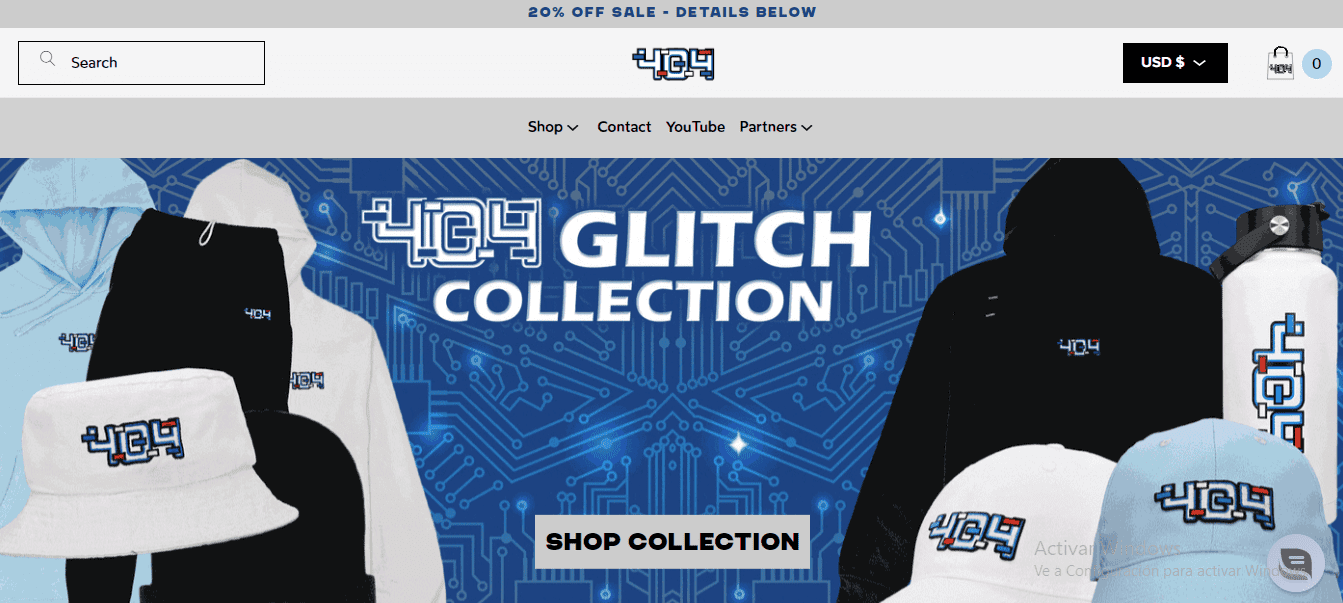 Here's another revenue source for GeorgeNotFound. His vast merch collection comprises items such as quality pieces of clothing, accessories, drinkware, and gaming gear, all with varying but pocket-friendly price tags.
There's no doubt that GeorgeNotFound is a shrewd entrepreneur. He's leveraged various strategies to maximize his sales. For example, his merch is available for both domestic and international shipping. In addition, he provides discounts of up to 20%, not to mention he has created a super intuitive website to make navigation easy.
Although GeorgeNotFound has been unforthcoming about his merch store profits, we believe they amount to a decent sum that has helped figure out his current value.
GeorgeNotFound's Retirement and Post Professional
GeorgeNotFound might be extremely chatty in his streams, but he hasn't touched on his retirement. Therefore, we're uninformed about when he wants to end his pro streaming career, though we bet it'll be a while before he makes that call.
GeorgeNotFound's Merch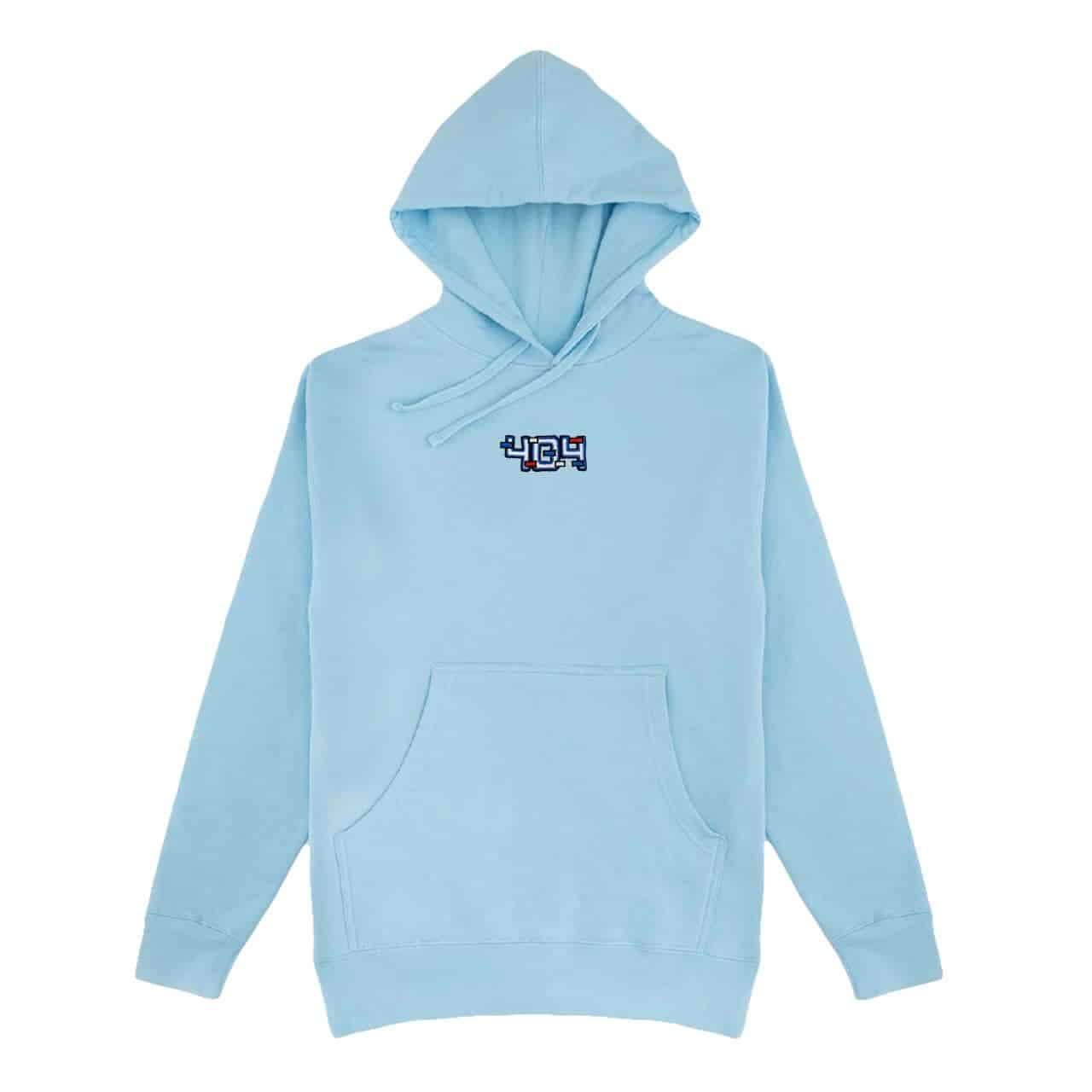 Nothing equals throwing on a modish hoodie like this one to add both comfort and style to your life. You can even wear it on repeat if you want, as it's manufactured from durable fleece with a ring-spun cotton/polyester blend, which can survive countless washes. Additionally, it comes in white, light blue, and back, and both kid and adult sizes range from youth S to 5XL.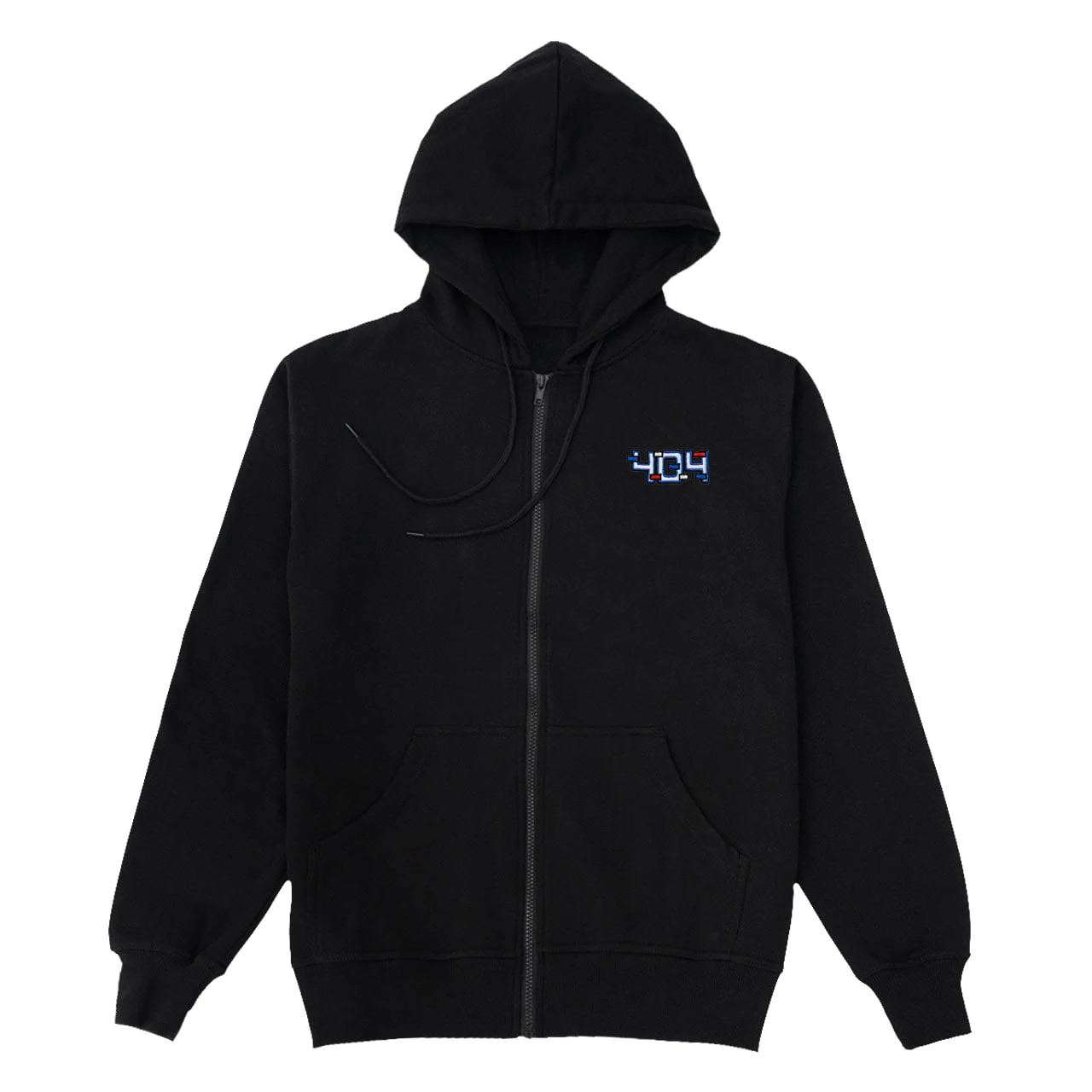 Assuming you prefer zip-up to pullover hoodies, check this out! Its features are a bit similar to those of the option above, save for the zip and availability in fewer colors and sizes. All the same, get ready to enjoy lasting durability and comfort, which are among the must-have aspects of your dream hoodie.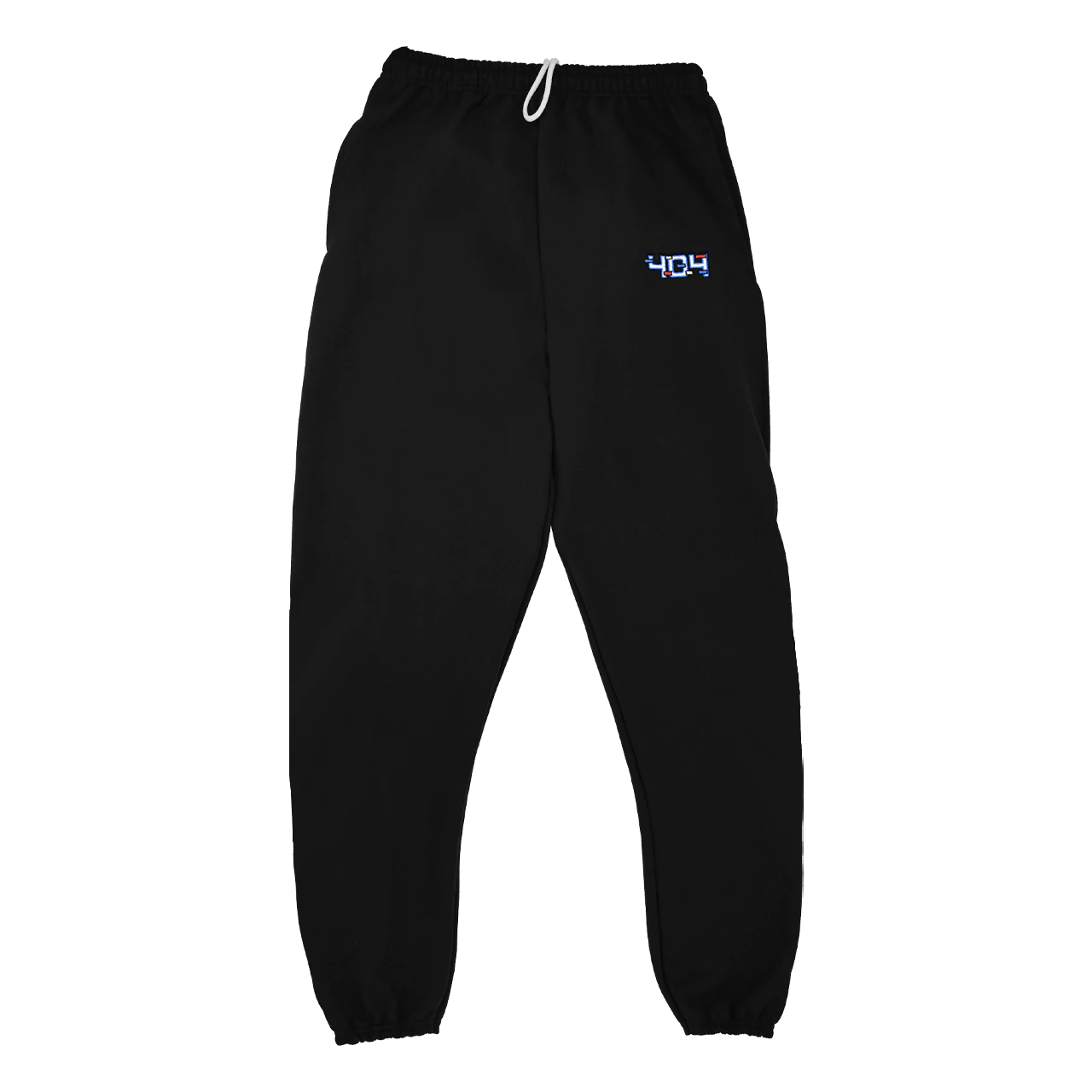 Consider these stylish sweatpants availed in black and several sizes. It has many notable selling points, including its pill-resistant fleece fabric, elastic bottom leg openings, side pockets, and durable, stretchy waistband with a drawcord.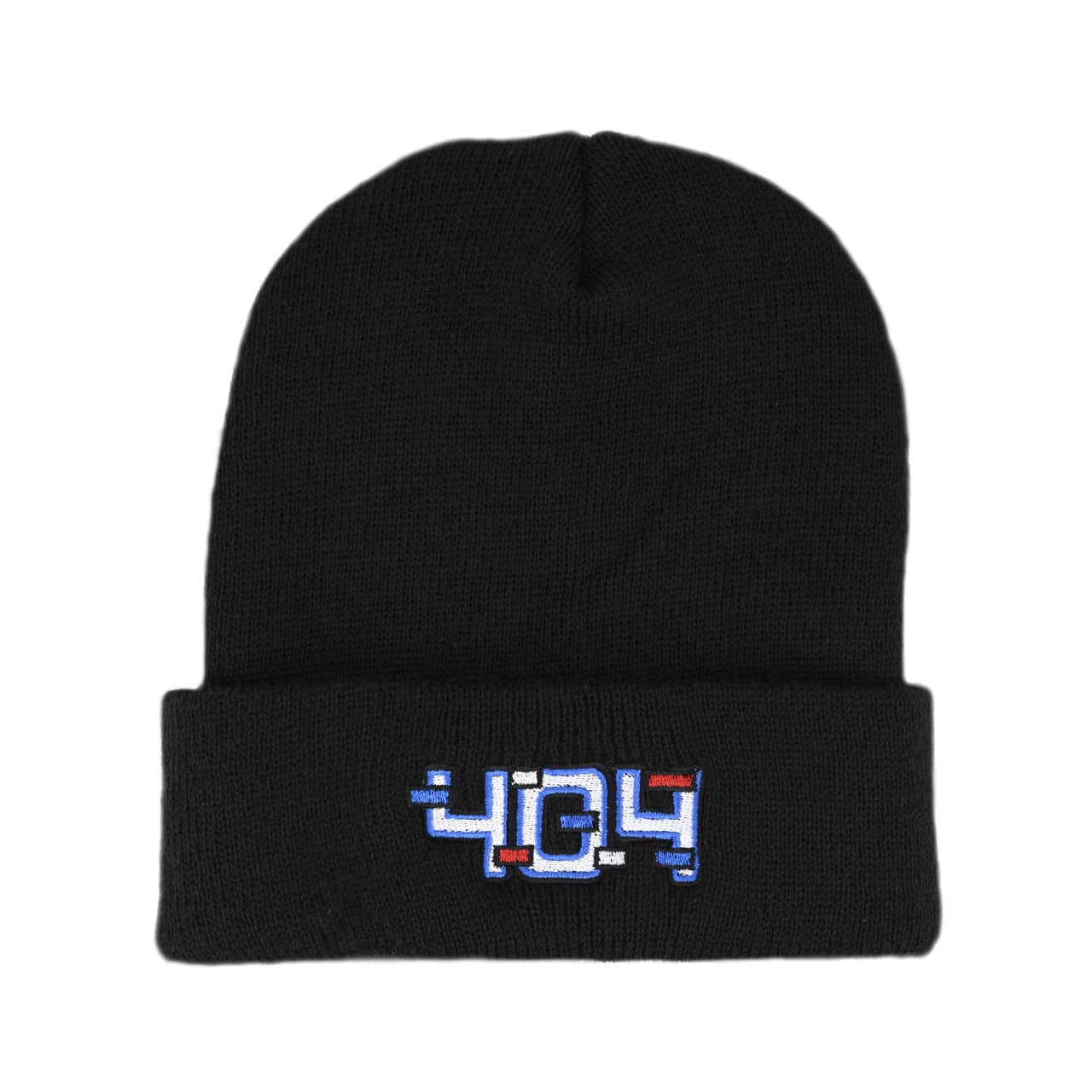 Purchase this supremely comfy beanie to take your style to the next level and keep your head warm on chilly days. Its made from durable 100% acrylic and has a custom embroidery on its front. Besides, you can have it in multiple colors, including black, white, and light blue. Even more convenient, it's available in one size suitable for all!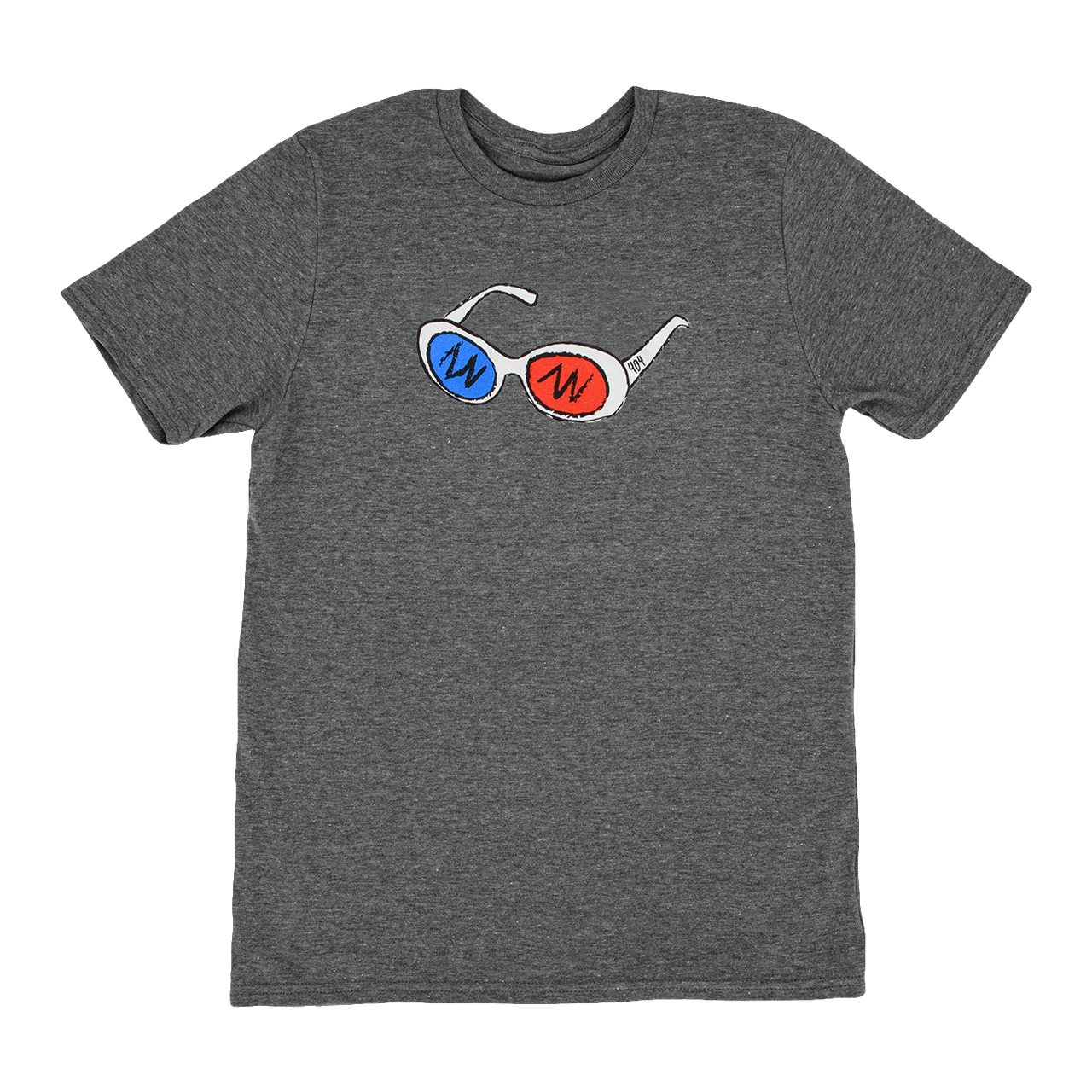 Sleek, comfy, and supremely durable, this short-sleeved tee is everything you could ever want in a piece of clothing. It comes in gray, white and blue. While those in the last two colors are made from 100% combed ring-spun cotton, gray-colored options have a 50/50 polyester/ring-spun cotton blend. The pool of available sizes is super convenient as they range between youth S and 4XL.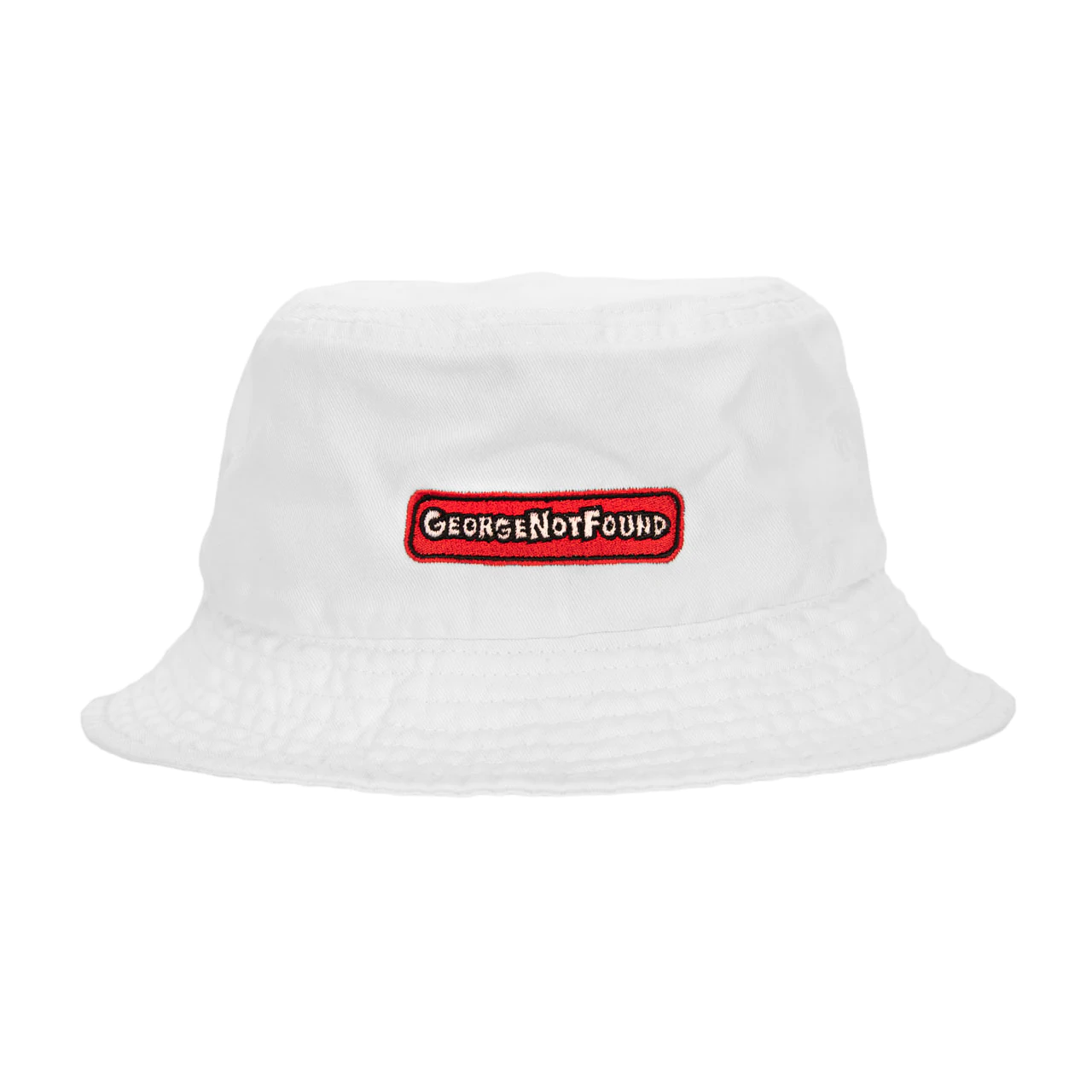 Check out this fashionable unisex bucket cap with durable custom embroidery to help you achieve your desired casual look. Depending on your taste and bankroll, you can order yours in black, white, or both. As you shop for bucket caps, be sure to look at the George 404 Glitch Bucket Cap. And if you're a sucker for Velcro hats instead, consider the George 404 Glitch Hat.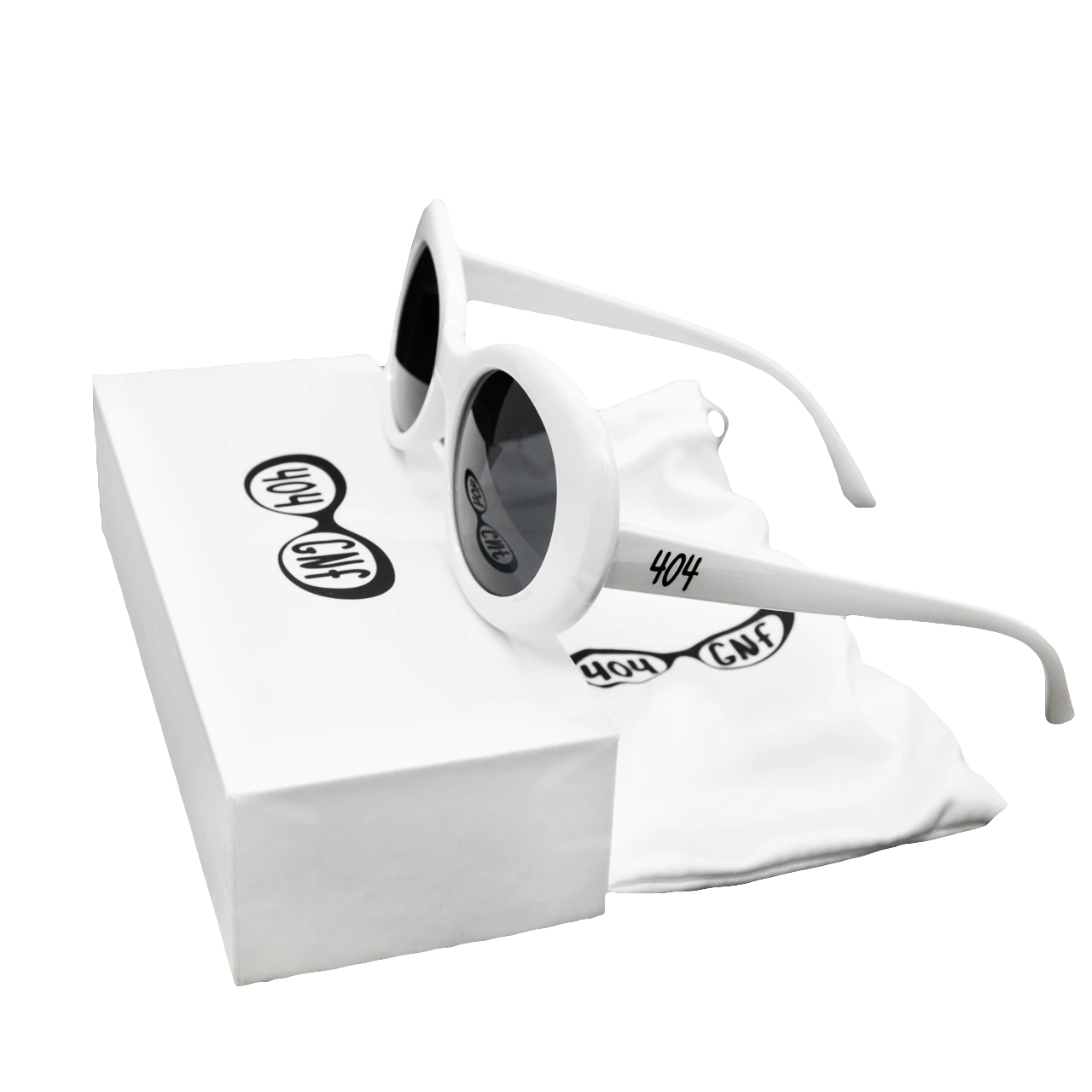 Get this vintage pair of sunglasses to boost your style. Thanks to their tinted lenses, they also offer much-needed UV blockage when you're out in the sun. Furthermore, their metal hinges give it strength and durability while allowing them to fit snugly on your face. Another feature we applaud is the engraved "404" logo on both sides.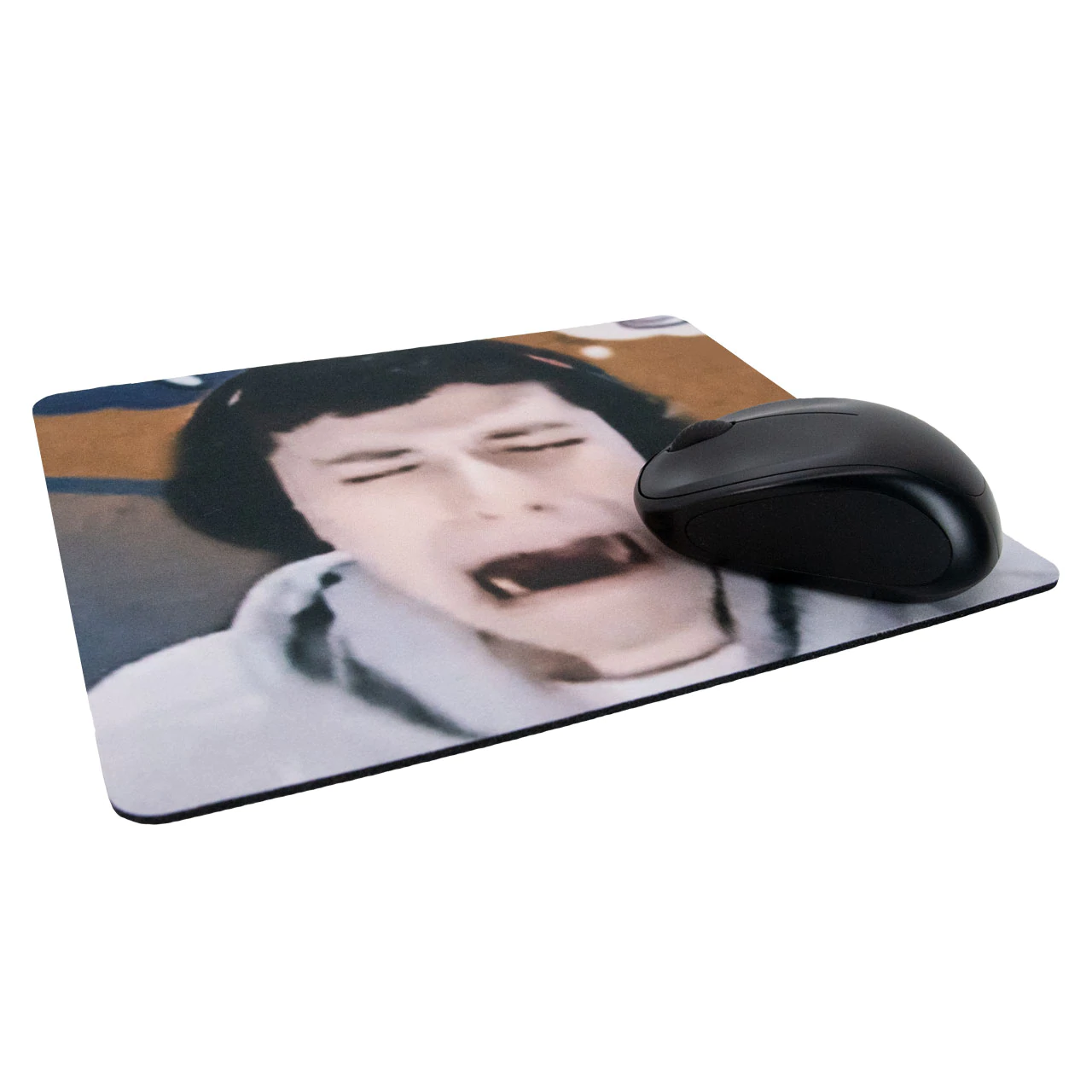 Looking to buy a quality mousepad for your gaming setup? Here's one you should give a chance because it checks all the boxes. It comes with a soft cloth feel to enhance its usability. And its rectangular shape makes it the perfect fit for most gaming or study desks.
You can also consider the George Surprised Face Mousepad, and George G Pixel Mousepad, which also boast a convenient feature package.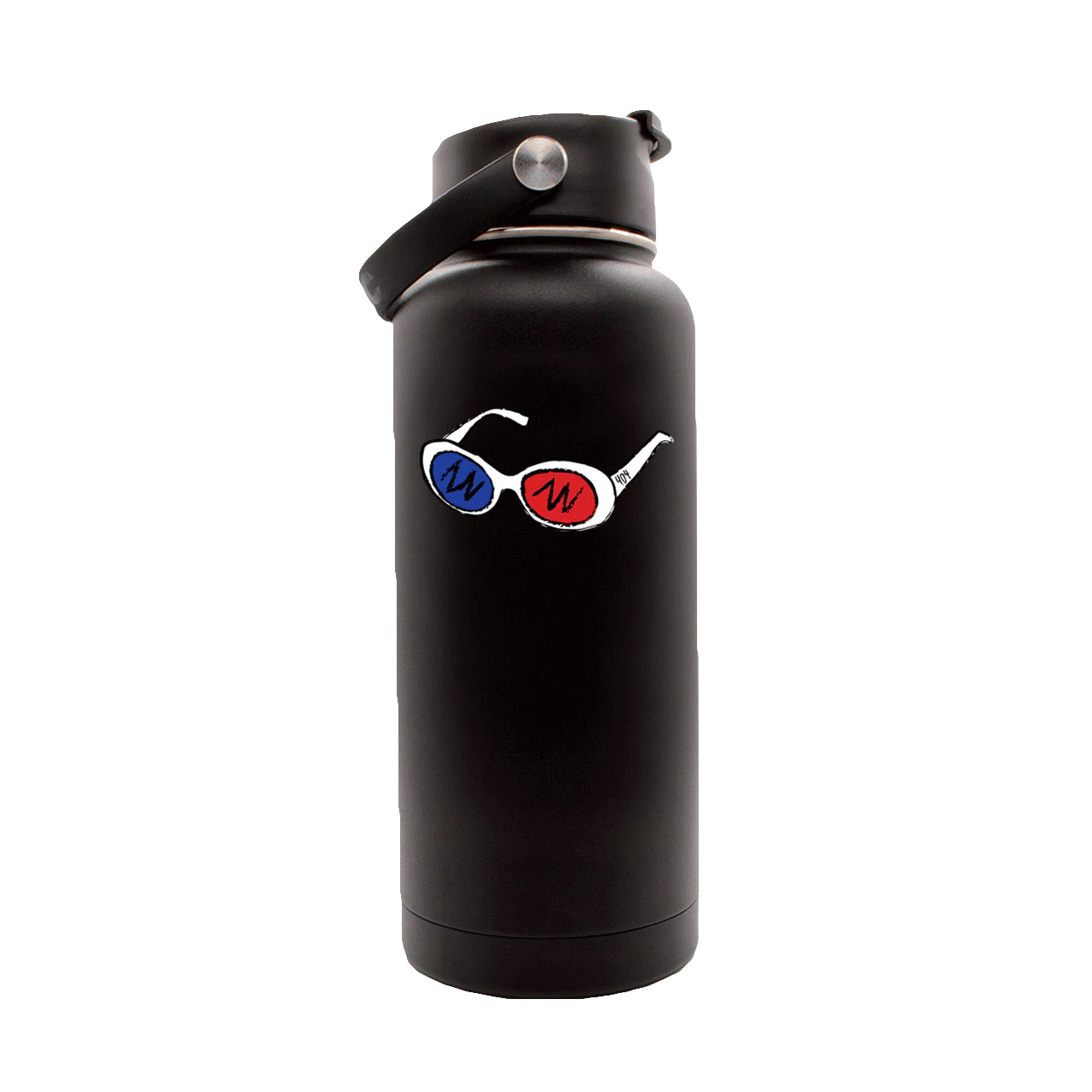 A reusable, durable bottle is undoubtedly something you need in your kitchen. This vacuum-insulated option is made from stainless steel, and it can hold up to 32 oz. It comes with an extra-wide mouth that allows you to add your preferred supplements or ice easily. In addition, it also has a leak-proof cap, and it works fine for both hot and cold drinks.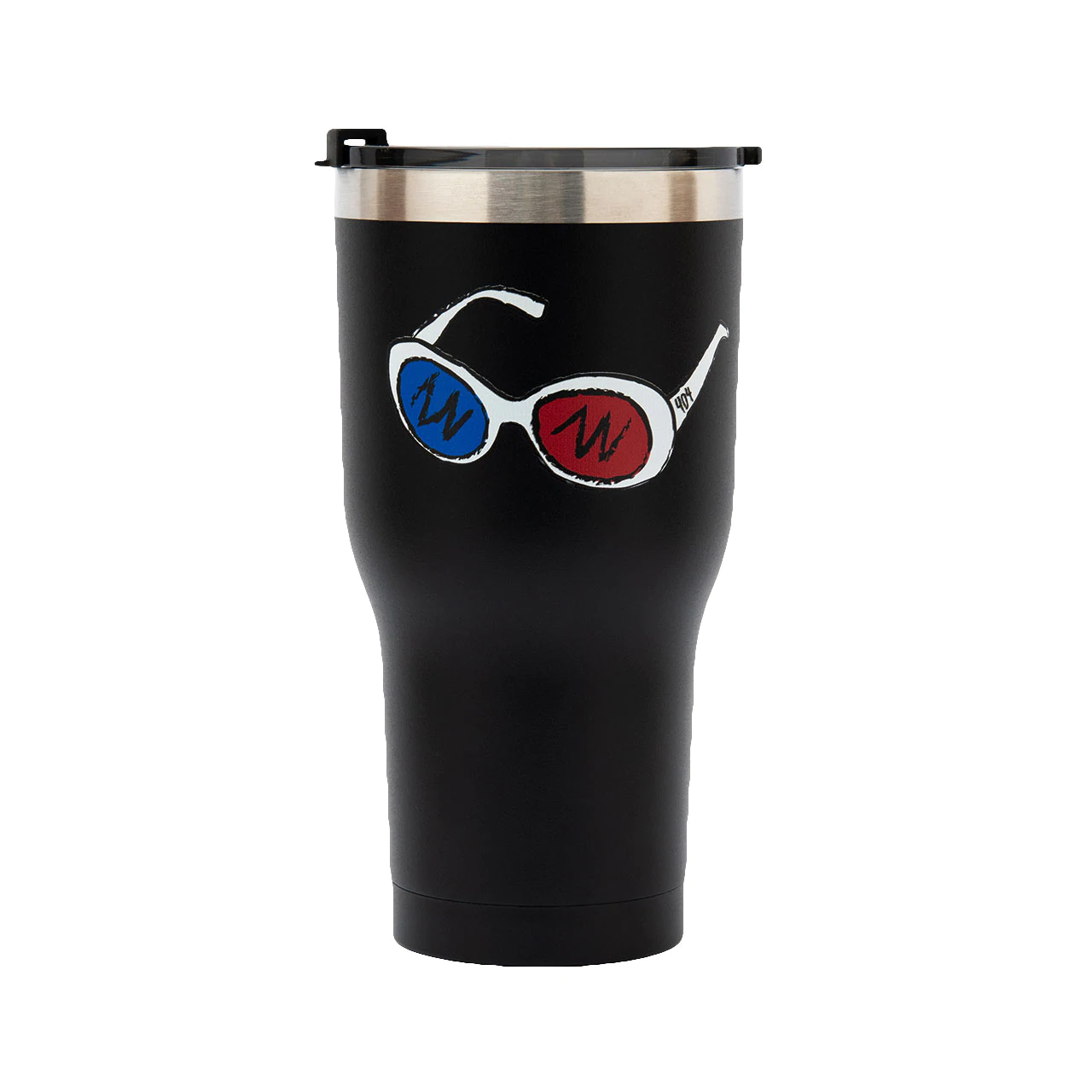 Easier to use at home and away, this stainless-steel tumbler is what you need to enjoy your delicious cup of cappuccino. Its double-wall vacuum insulation offers essential temperature retention and insulates your hand. Again, this bottle features straw-friendly flip-flop closure to avoid spills, and it's effortless to clean and maintain.
Frequently Asked Questions about GeorgeNotFound
Question: Did GeorgeNotFound appear on Love or Host?
Answer: Yes. GeorgeNotFound was featured in AustinShow's Love or Host, where he perfectly matched with fellow Minecraft player Justa Minx – they even went on a date later to play this game.
Question: Does GeorgeNotFound own a pet?
Answer: Yes. GeorgeNotFound got a new kitten in 2020 after Luca, his previous cat, had to be put down due to an incurable ailment. He also owns a female Hungarian Vizsla.
Question: Is GeorgeNotFound color blind?
Answer: Yes. GeorgeNotFound mentioned that he suffers from a serious protanopia, meaning he can't distinguish red from green and vice versa. In September 2020, he got colorblind glasses to enable him to tell these colors apart.
Question: Who's GeorgeNotFound's favorite artist?
Answer: GeorgeNotFound likes famous American rapper Travis Scott more than other artists.
Question: How did GeorgeNotFound meet Dream?
Answer: GeorgeNotFound and Dream interacted for the first time on BadBoyHalo'sMinecraft server, MunchyMC.
Recommended Reads:
Research Citations
https://www.youtube.com/c/GeorgeNotFound/channels
https://www.twitch.tv/georgenotfound/about
https://twitchtracker.com/georgenotfound
https://www.esportsearnings.com/players/85313-georgenotfound-george-davidson/results-by-game
https://dreamteam.fandom.com/wiki/Dream_SMP