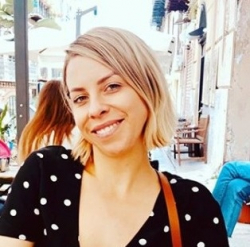 Latest posts by Jodie Chiffey
(see all)
Olivia "Loeya" Sigg is a thriving Twitch star, YouTube content creator, and social media influencer. Most upcoming female streamers look up to Loeya, inspired by how she has managed to establish such a lucrative gaming career at such a tender age. Loeya's current social media following shows that she's doing everything right. Her collective Twitter and Instagram followers exceed 200K, while her YouTube channel boasts over 250K subscribers. She's even more popular on Twitch, where she's amassed an impressive 1.5M followers! Loeya's gaming fortes include Counter-Strike and Fortnite. This puts her in the same coveted league as other remarkable talents such as Tyler "Ninja" Blevins (check Tyler Blevins' bio), although he doesn't play this game competitively anymore. Her inspirational journey that has seen her woe millions of followers is what we delve into in this short biography. To start us off is her biofacts:
Loeya's Bio Facts
| | |
| --- | --- |
| Real Name | Olivia Sigg |
| Birth Date | March 7, 1998 |
| Birth Place | Sweden |
| Nickname | Loeya |
| Height | 5 ft. 6 inches |
| Nationality | Swedish |
| Zodiac Sign | Pisces |
| Siblings | Loeya has two sisters |
| Children | Loeya has no kids |
| Spouse/Partner | Loeya is currently single |
| Games Played | Fortnite, League of Legends, Hearthstone, Minecraft |
| Net Worth | About $1-2 million |
| Social Media | Twitch: Loeya, Twitter: @Loeya, Instagram: @loeya, TikTok: @loeya |
| Awards | Though Loeya hasn't bagged any awards yet, she was nominated for a Shorty Award in 2017 |
| Last Updated | January 2022 |
Loeya's Birthplace and Early Life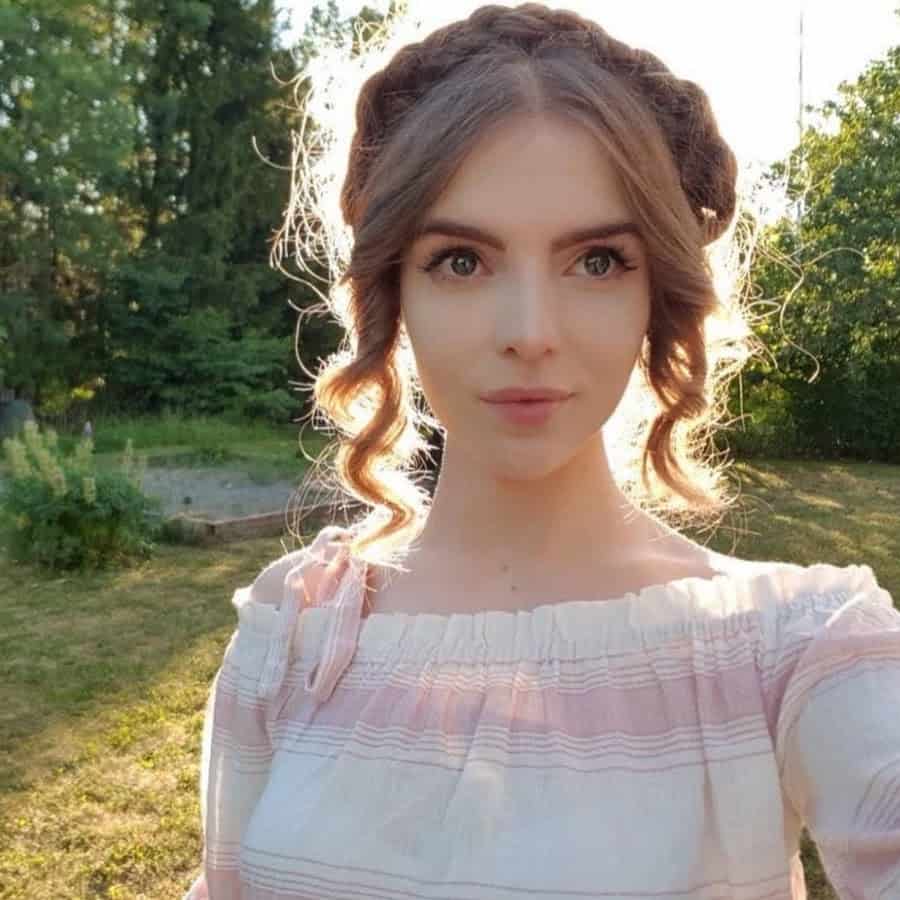 Loeya was born in Sweden on March 7, 1998. While her father is an ambitious entrepreneur, her mother is a passionate homemaker. Loeya was brought up with her two sisters. But she hasn't introduced them to the world yet. Loeya enjoyed spending time with her siblings and relatives when she was younger. She disclosed that her baby cousin helped her come up with her nickname 'Loeya.' She was only trying to teach them how to pronounce "Olivia." But the best they could do was "Loeya." This gamer liked it and decided to use it from then on. Loeya attended a local high school. Like most of us, she made friends during her early years and relished playing with them after classes. Later on, she proceeded to university/college to study medicine. Even so, she hasn't revealed any details about the institution she attended.
How Did Loeya Get Started Gaming?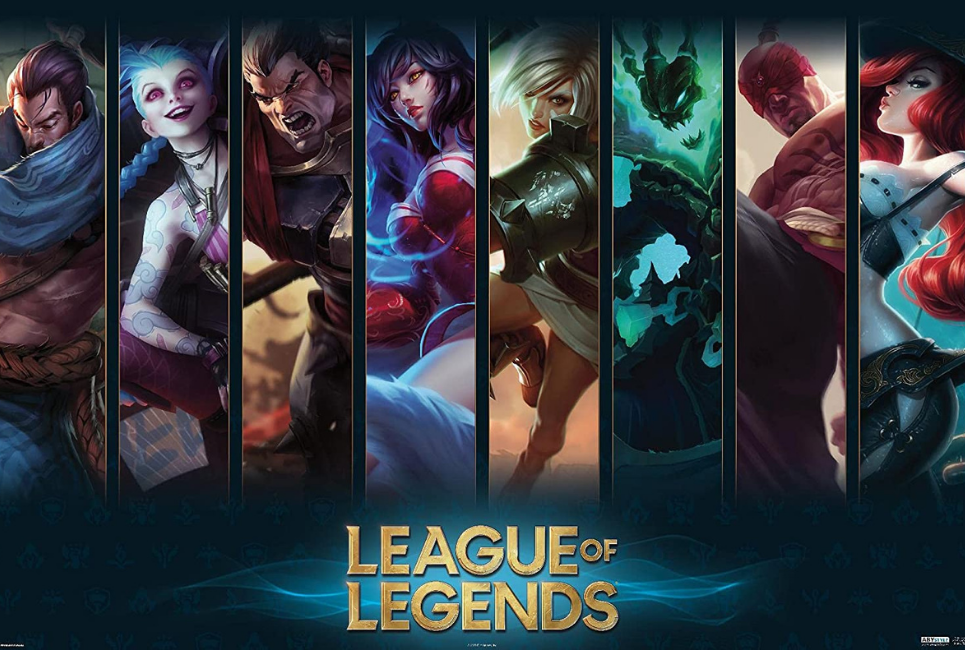 Loeya knew she wanted to pursue gaming professionally from a very young age. And not even her medicine studies could dissuade her from chasing this dream. The concept of video games fascinated her so much that she craved to play them for a lifetime. Loeya played League of Legends, Hearthstone, and The Sims during her teen years. Then, one of her high school buddies told her about Twitch, the live streaming service enabling enthusiastic gamers to see their dreams to fruition. So she resolved to try it. Loeya's Twitch streaming journey began in July 2017 after graduating high school. The first game she streamed was Counter-Strike: Global Offensive. Then, she gave Fortnite a chance a few months later. Loeya turned out to be incredibly talented at Fortnite, and the many hours she spent playing it only made her exemplary. Within a short time, her list of Twitch followers began to extend. Most of these fans couldn't wait for her streams. Some even sent her donations so she could stream full-time. This motivated her to keep upping her game. Today, Loeya is a top-rated female Fortnite player/streamer worldwide. She has also been Team Fnatic's content creator since February 2021. In 2017, she was nominated for a Shorty Award (Twitch Streamer of the Year), but Harley "mrfreshasian" Campbell walked home with it. This proves that the world is not blind to her efforts and exceptional gaming talent. Other nominees for this category were Maria Lopez, LilyPichu, and AnneMunition. Notably, Loeya participates in various gaming competitions. This enables her to hone her skills and interact with other prolific gamers. In 2018, Loeya took part in the Fortnite Summer Skirmish, a series of competitions completed in 8 weeks. The winners walked away with a pre-determined amount of prize money, depending on their position. Although Loeya finished 19th, she beat many other gamers. It's worth mentioning that we admire Loeya's zeal and determination to succeed as a gamer. In a world riddled with countless regressive stereotypes about female esports players, she's dead set on winning. Initially, Loeya's parents didn't buy into the idea that she wanted to become a full-time gamer. Loeya disclosed that they hated it when she played video games as a kid. They wanted her to step outside and play with her real friends. They didn't understand that Loeya had more fun socializing with other League of Legends players online. In mid-2018, Loeya moved out of her parent's house to get her place and focus on building her streaming career. Fortunately, Loeya's parents are coming to terms with her career choice, strengthening their relationship.
Loeya's Gaming Setup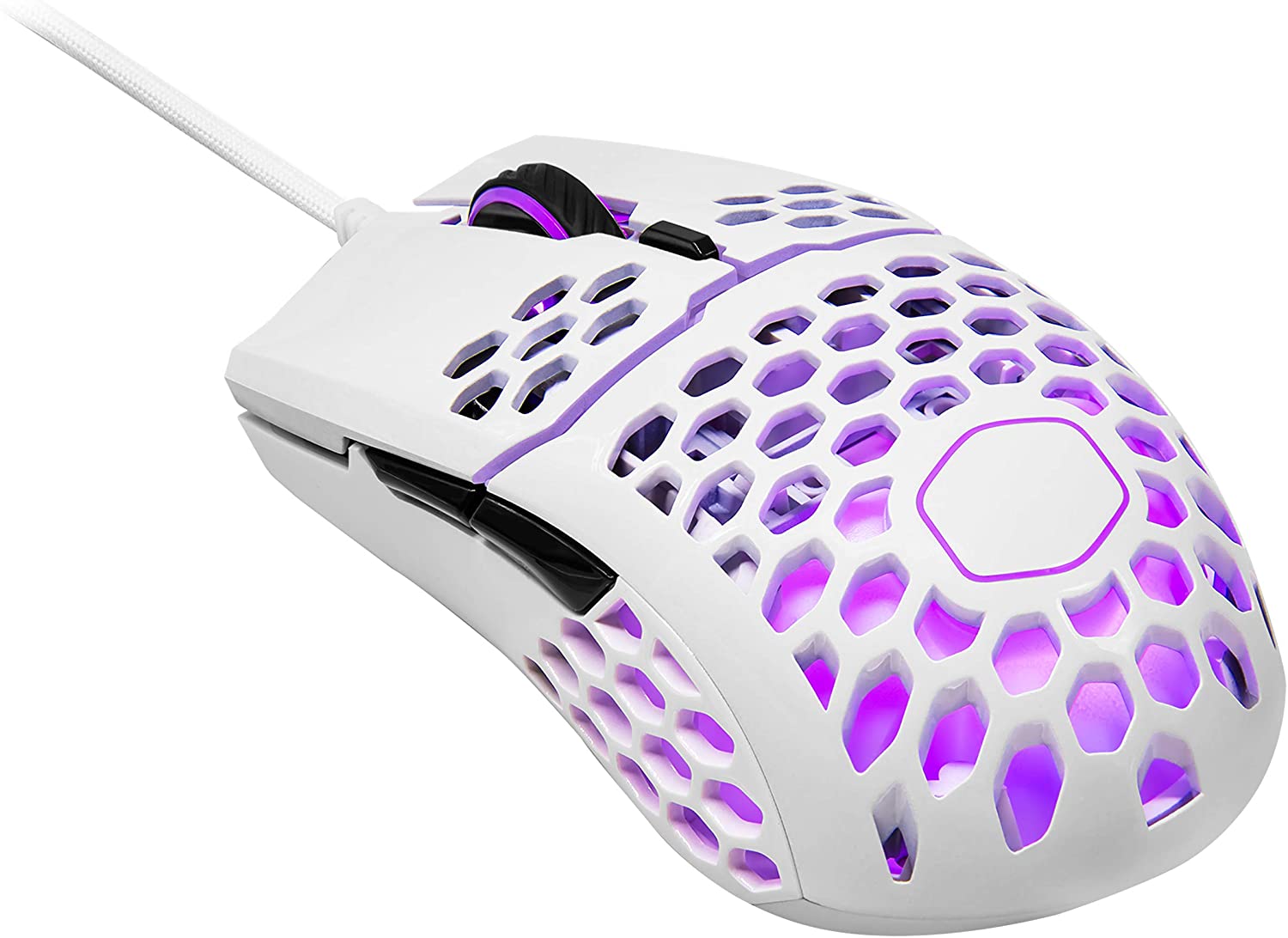 The ergonomic Cooler Master MM711 60G is Loeya's mouse of choice in matters League of Legends. The mouse weighs a measly 60g, all thanks to the honeycomb perforations that render it supremely durable over prolonged use. As gaming legends like Plushys (checkout Plushys' bio) may attest, gaming is an adrenaline-filled pursuit that calls for swiftness, accuracy, speed, and minimal friction. And this may explain why Loeya opted for this mouse, which, courtesy of its superior feet, offers minimal friction, consistent glide, and a lightning-like speed of up to 400 ips. The mouse is right-handed and can be adjusted to 7 different levels. Thanks to its gaming-grade optical sensor, the levels have varying precision of up to 1600 DPI and sensitivity.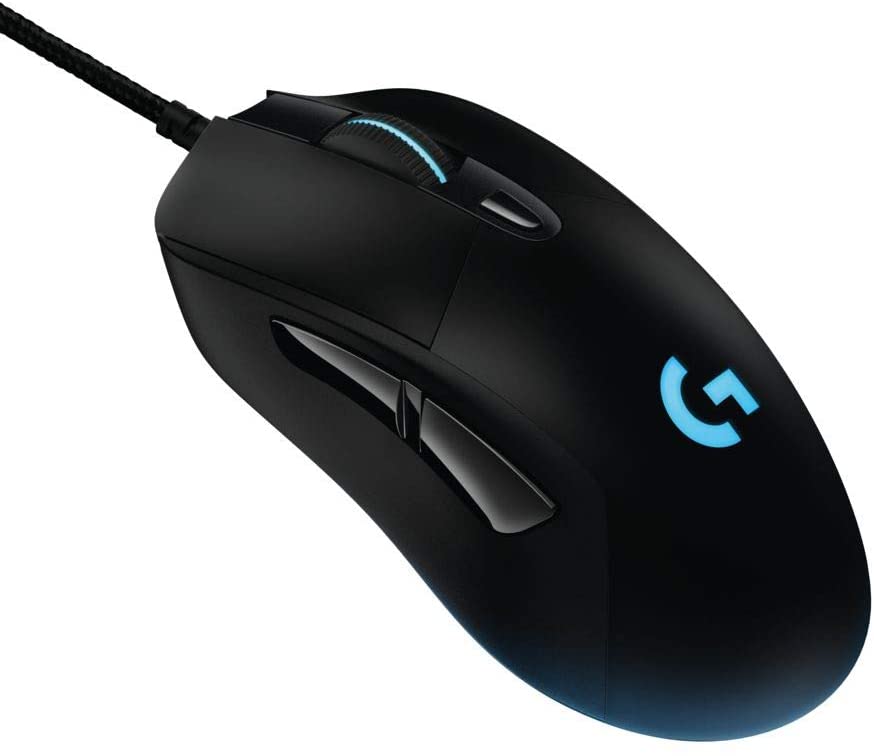 For a backup, Loeya trusts the services of Logitech G403. The gaming mouse has been lauded as an unbeatable legend in terms of its array of light customization options. It boasts a palette of 16.8 million colors to match any theme and scene of gameplay. It is performance though vast, is optimally engineered to deliver unbeatable fps mouse accuracy, offers a comfortable grip, supreme control, and much more. No wonder Loeya counts on its services should the Cooler Master MM711 60G glide prove unreliable.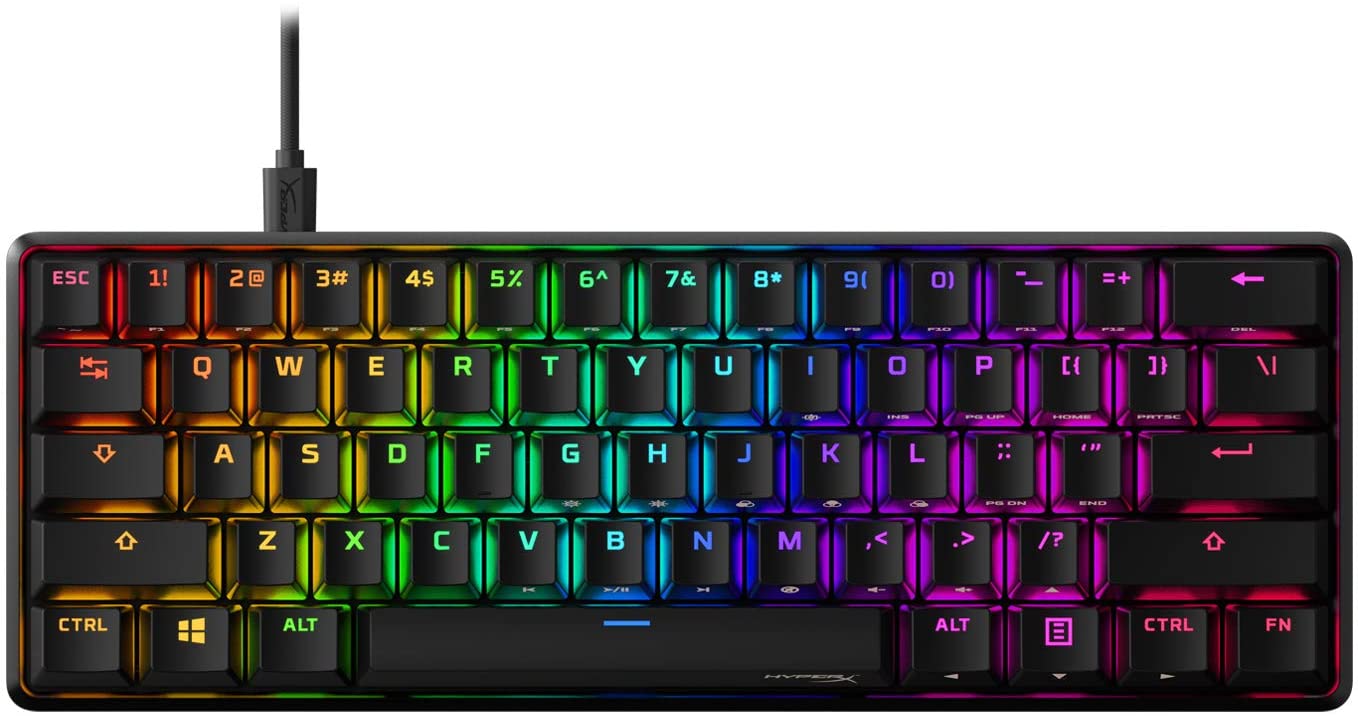 The HyperX Alloy FPS is a compact, reliable, and wear-resistant keyboard that heeds to Loeya's playing commands. The keyboard is made from aircraft aluminum grade material to make it withstand the constant and intense punching. Similar to Strahfe's keyboard, Loeya's keyboard has mechanical switches that are custom designed to be both fast and accurate. A feature gamers value considering the high stakes they face when gaming. To fit varying gaming angles, the keyboard has a detachable USB-C cable and two feet to allow it to tilt to different angles.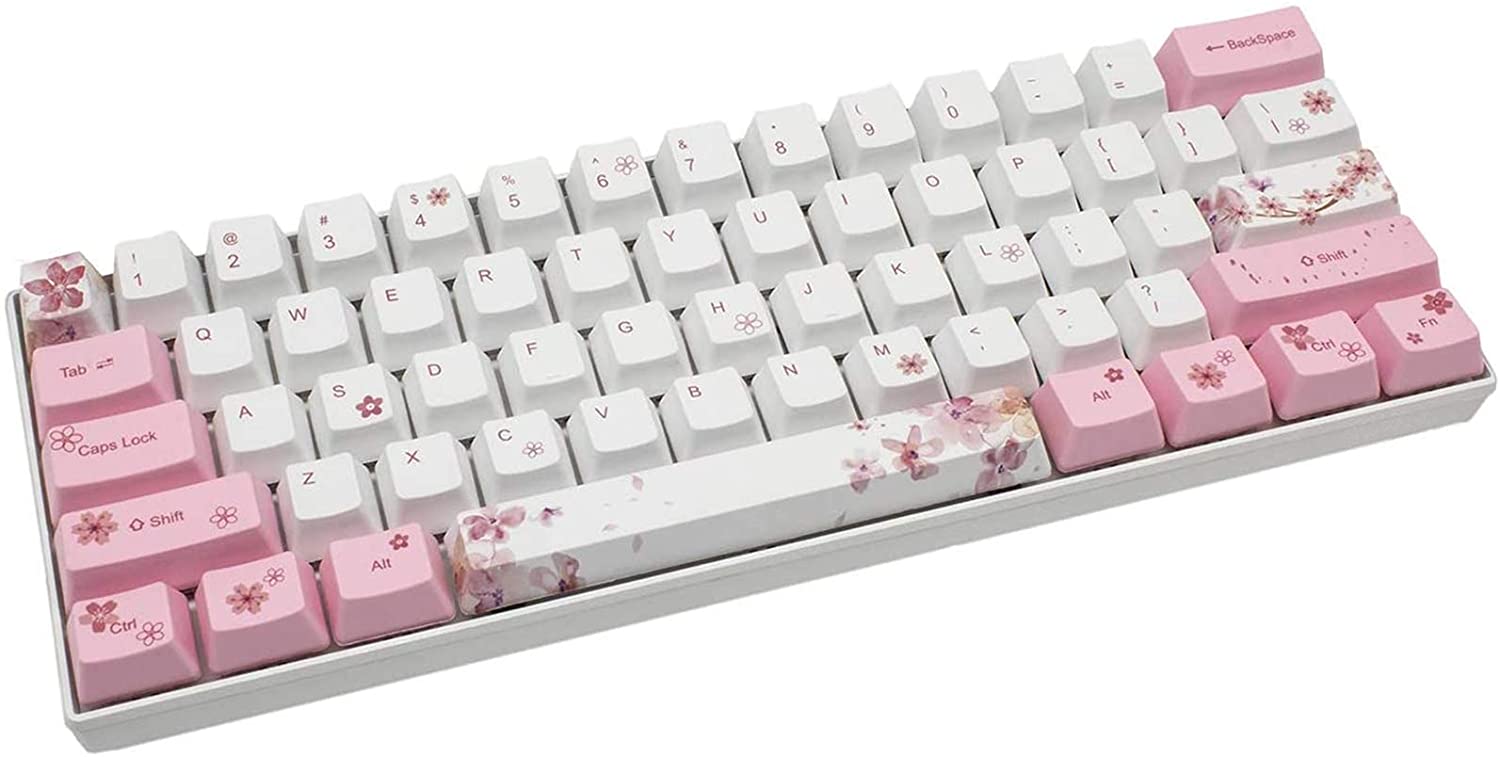 Her backup keyboard is the sleek Ducky Miya Pro Sakura. The compact keyboard lacks F-keys, four command keys, and the number pads. However, it comes bearing a 2600mAh battery to last Loeya through hours of intense gaming. To wirelessly and seamlessly connect to all of Loeya's devices, the keyboard has a simultaneous 3 device connection capability. It is also pre-programmed to be compatible with android, win8/10, and Mac OS, meaning that Loeya can easily seek its services across all her devices or even play games restricted to given users.
Loeya's Gaming Monitor: BenQ XL2411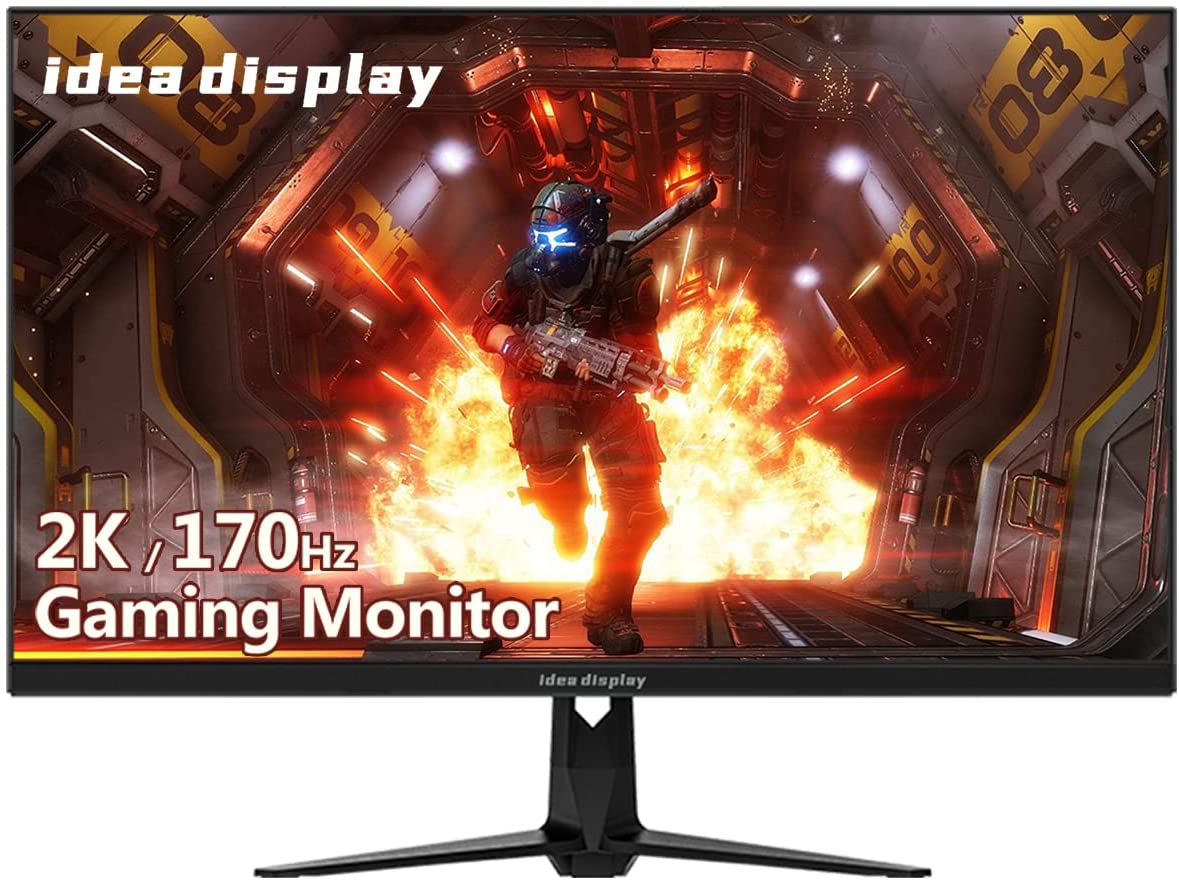 Optimized for gaming, the BenQ XL2411 is a massive 27-inch monitor that features a 170hz refresh and a 1ms response rate. Simply put, Loeya's monitor is ingeniously designed to instantaneously respond to display commands to be in tandem with the vicious pace of LOL. One may be misled to think that such a refresh rate and response may ultimately leave Loeya's eyes straining and her vision blurred. On the contrary, the monitor is compatible with AMD FreeSync premium to precariously overturn the odds against strain, allowing Loeya prolonged hours of exposure that are flicker-free. And this translates to hours of non-stop playing and streaming LOL.
Loeya's Gaming Microphone: Shure SM7B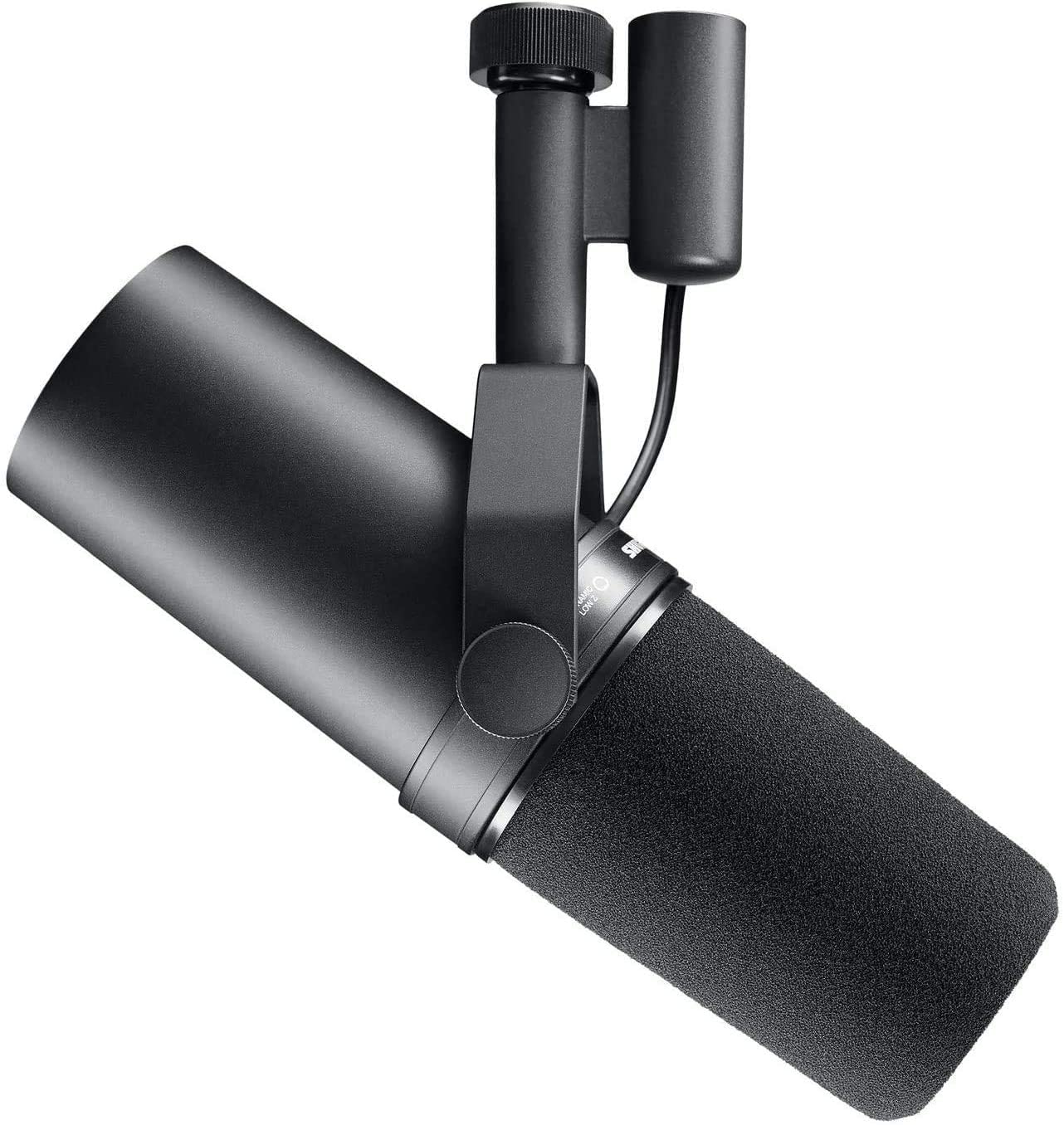 The Shure SM7B has been and continues to be the equipment of choice for podcasts, streamers, broadcasts, and even conferencing purposes for decades. It, therefore, comes as no surprise that Loeya could have sorted the services of this full-metal chassis mic that oozes clarity and durability. The microphone boasts of a vast frequency response range, Air Suspension Shock Isolation, and Pop Filter to deliberately isolate and impede mechanical noise, allowing only crystal clear words. This ultimately makes it equipment of choice for content creators that yearn for exceptionally clean and natural reproduction of their speech. And Loeya is no exception. She also has a Blue Yeti microphone for backup.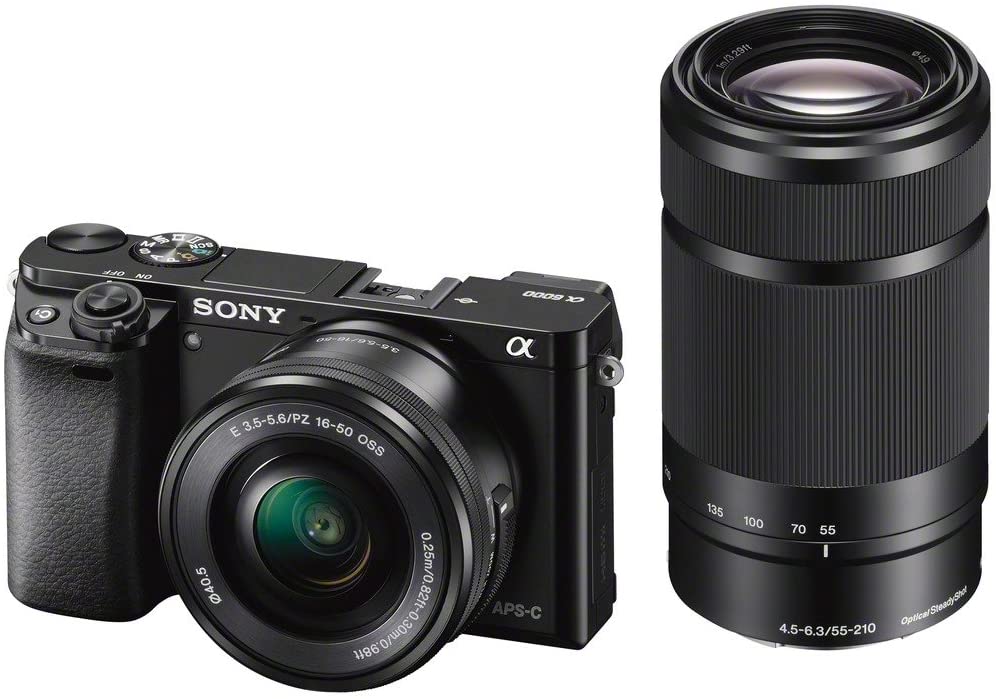 Video and picture clarity is an aspect that can't be negated in gaming. This may explain why Loeya upgraded from a Logitech C920 to Sony's Alpha a6000 is known for pixel quality video and image production. Though the camera has a fairly short battery life, it makes up for this on other fronts. These include capabilities to record Full HD 1920 x 1080 at 24p videos within a range of 100-25,600. Convenient transfer of recordings to Wi-Fi-capable tablets and phones. And capturing of fast-paced action shots at 60p and 60i frame rates. This allows Loeya to easily capture, edit and share breathtakingly beautiful videos with her millions of fans.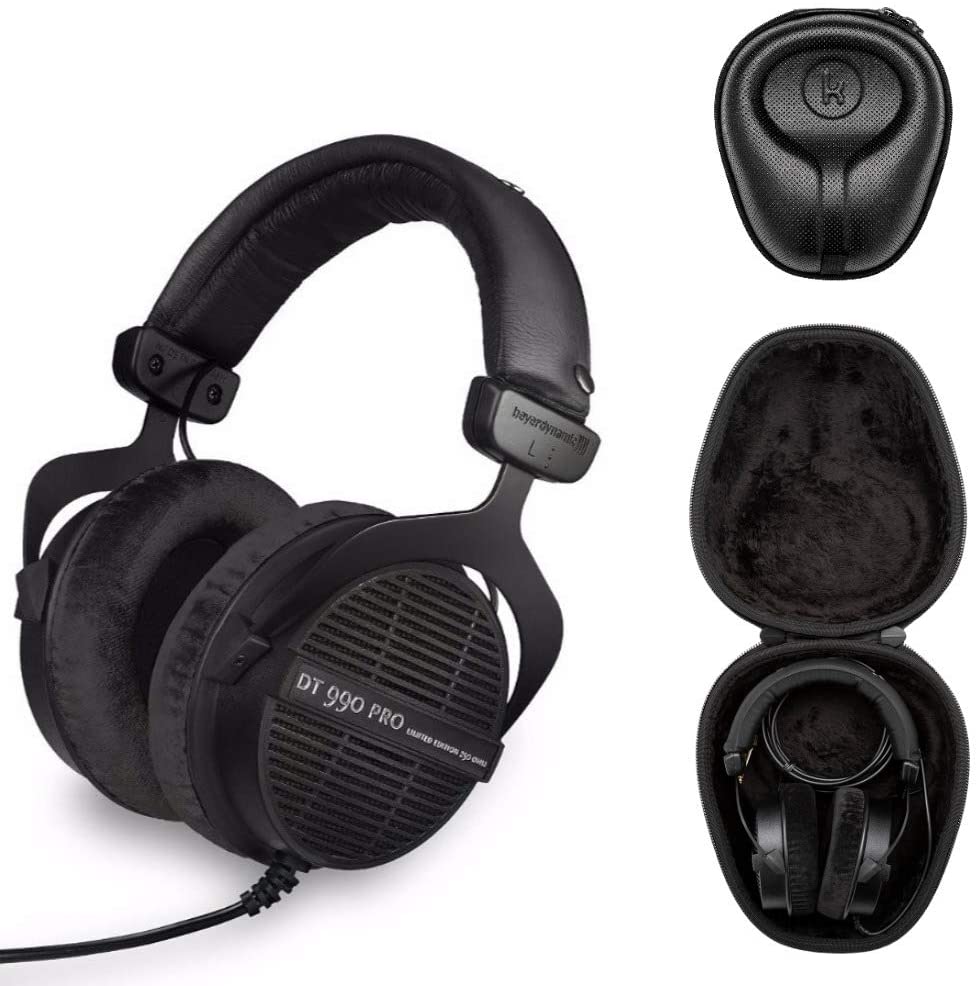 Loeya, just like Ninja (proceed to Ninja Tyler Blevins' bio), uses the Beyerdynamic DT 990 PRO headphones. The headphones are compatible with multiple devices, including Android, Xbox, and PC. They feature an open-back design to ensure exceptional spaciousness and detailed tonal depth ideal for her demanding hearing needs when playing. They also come with pre-fitted soft ear pads to comfortably fit and allow for extended periods of use.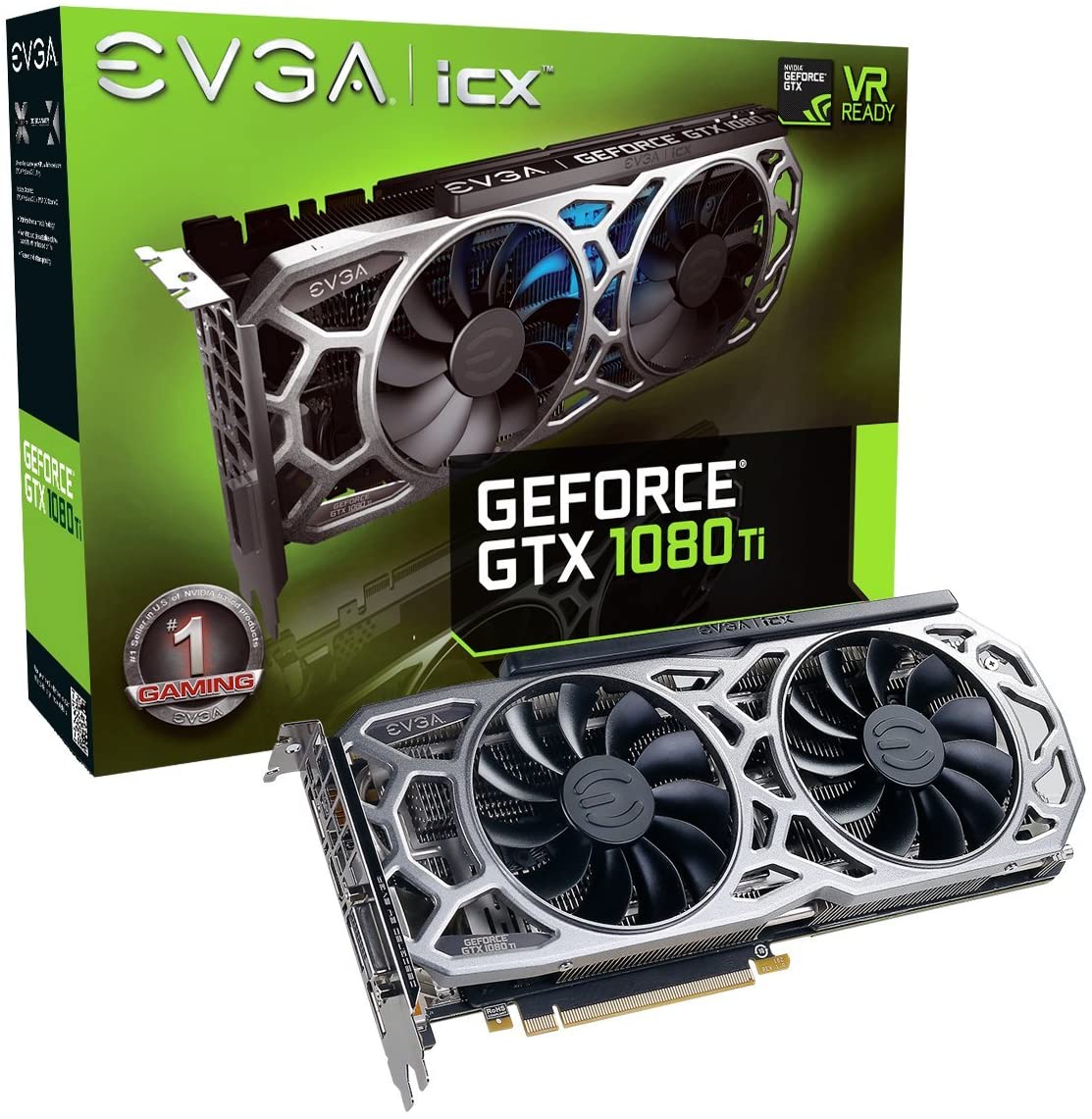 Most games, League of Legends included, are highly demanding in terms of graphic specifications. Therefore, it is no wonder that Loeya went for the GeForce GTX 1080 Ti card, which is revered by many gamers. It boasts 11264MB GDDR5X RAM and a clock speed of 1556MHZ clock speed. This renders it one of the most suitable cards that have the monstrous capability of loading high-quality images with zero latency at the click of a button. Its expansive memory bandwidth of 11016 MHz |11264 MB 352 bit GDDR5X|484.4 GB/s positions Loeya way above most average players.
Loeya uses an Intel Core i7-4790K. The processor has a total of 4 cores allowing Loeya to easily run multiple processes with zero lapses. As if this isn't enough, the cores operate at a turbo Frequency of 4.4GHZ, meaning that it will easily peak in performance even after overclocking.
Loeya's Fortnite Gaming Settings
Loeya's Mouse Settings and Sensitivity
| | |
| --- | --- |
| Windows Sens | 6 |
| Sensitivity X | 0.12 |
| Sensitivity Y | 0.12 |
| Zoom/Scope Sens | 0.8 |
| Ads Sensitivity | 0.8 |
| DPI/CPI | 400 |
| EDPI | 48 |
| Polling Rate | 1000Hz |
Loeya's Fortnite Video and Graphics Settings
| | |
| --- | --- |
| Window Mode | Fullscreen |
| Resolution | 1920 x 1080 |
| Refresh Rate | 144Hz |
| Aspect Ratio | 16.9 |
| Vsync | Off |
| Motion Blur | Off |
Loeya's Fortnite Keybinds
Action
Input
Weapon Slot 1
1
Weapon Slot 2
2
Weapon Slot 3
3
Weapon Slot 4
4
Weapon Slot 5
5
Wall
Mouse 5
Floor
Mouse Wheel
Roof
Q
Stairs
Mouse 4
Trap
Tab
Map
M
Building Edit
Inventory
I
Harvesting Tool
V
Loeya Video
If you've always desired to watch the Loeya game, this 3-minute long YouTube video is worth your time. Her gusto is infectious, and we can't help but enjoy the dance she does at the end.
Loeya is a fantastic solo streamer, but this video indicates that she's even better at collabos. Here, she plays Fortnite with Reddysh and Meli.
Loeya's Family
As of this writing, Loeya is single. Loeya has two cats that she loves immensely. She often shares their pictures with her fans on her Instagram.
Loeya's Net Worth and Career Earnings
As of this writing, Loeya's net worth is estimated to be between $1-5 Million. Check out how this professional Twitch star has achieved this feat:
Twitch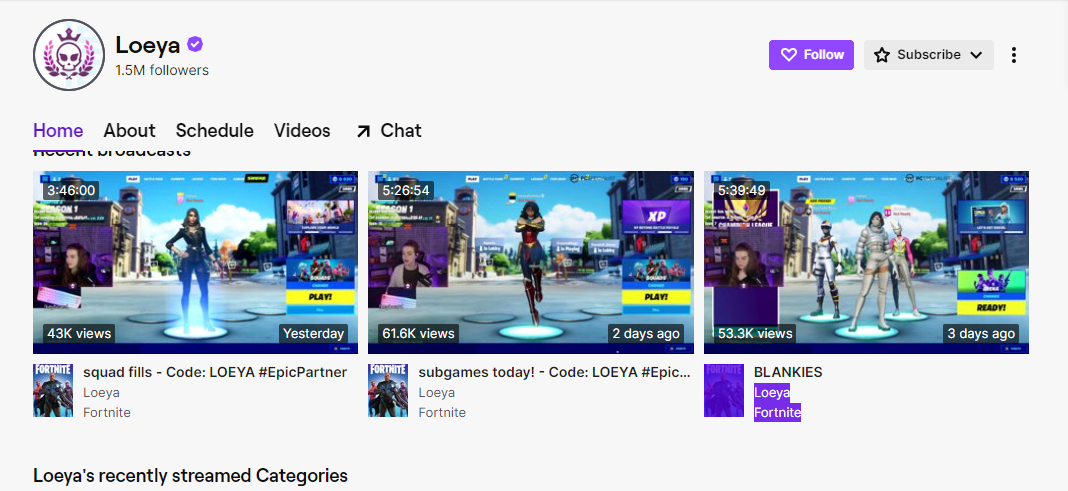 Loeya is a full-time Fortnite streamer on Twitch, which is one of her primary sources of income.
YouTube
Loeya is a passionate YouTuber. She regularly uploads videos on her channel, including clips of her Twitch streams. Most of them get thousands of views, helping her increase the amount she makes monthly.
Sponsorships
Multiple brands have sponsored Loeya within the few years she's been in the limelight. These include Gucci, G-Fuel Energy, Adidas, Lenovo, and Nike. Working with them earns her some money at the end of each project.
Loeya's Retirement and Post Professional
Given that Loeya began streaming only in 2017, we don't think she's contemplating retirement yet. Her gaming career is just beginning. Her achievements within the past few years are impressive. We have little doubt that she's destined for greater things and is prepared to put in the work to attain them in years to come.
Loeya's Merch
As of this writing, Loeya isn't selling any merchandise. We couldn't also find any brands with them, but they may be available in time to come.
Frequently Asked Questions About Loeya
Question: Who is Loeya?
Answer: Loeya is a successful female Fortnite player who also creates content on YouTube and Instagram.
Question: Where does Loeya live?
 
Answer: Loeya currently lives in Stockholm, Sweden.
Question: When did Loeya start playing video games?
Answer: Loeya began gaming when she was still in school. The League of Legends and The Sims were some of the first game options she discovered.
Question: What does Loeya do for fun?
Answer: Loeya delights in a plethora of entertaining activities. Besides gaming, she travels, reads, bakes, sings, and hikes.
Question: Which languages does Loeya speak?
Answer: Loeya is conversant with English and Swedish.
Recommended Reads:
Research Citations 
https://www.newsweek.com/twitch-streamer-loeya-fortnite-subscribers-1252761
https://esportspedia.com/streamers/Loeya
https://fnatic.com/talent/loeya