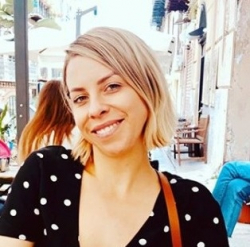 Latest posts by Jodie Chiffey
(see all)
Vinny "Vinesauce" Franzetti is an American Twitch variety streamer, YouTuber, professional video gamer, guitarist, singer, and social media personality.
Vinesauce is in the realm of players positively impacting the gaming community. Having founded a Twitch streaming group (Vinesauce) of his own, he knows what it takes to lead a team and collaborate with like-minded individuals to attain a common objective.
His following on social media might not be as large as that of more established internet sensations like Ludwig, Shroud, Loltyler1, and SypherPK. But he still has hundreds of thousands of supporters who enjoy his gaming-related content.
The latter revolves around widely favored games such as Games + Demos, Trash, Super Smash Bros. Ultimate, Animal Crossing: New Horizons, and The Legend of Zelda: Breath of the Wild.
In this bio, we're delving deep into Vinesauce's life, exploring aspects such as his early life, career beginnings, gaming setup, net worth, merch, and love life. Embark on this illuminating journey by skimming through these quick facts!
Vinesauce's Bio Facts
| | |
| --- | --- |
| Real Name | Vinny Franzetti |
| Birthdate | May 12, 1985 |
| Birthplace | New York, US |
| Nicknames | Vinesauce, PizzaPasta, Funny Calzone Man |
| Height | 5 feet, 8 inches |
| Nationality | American |
| Zodiac Sign | Taurus |
| Siblings | N/A |
| Children | N/A |
| Spouse/Partner/Girlfriend | N/A |
| Games Played | Super Smash Bros. Ultimate, Games + Demos, The Legend of Zelda: Breath of the Wild, The Ditty of Carmeana, Lunacid, etc. |
| Net Worth | Between $500 and $600 |
| Social Media | Twitch: Vinesauce, YouTube: Vinesauce: The Full Sauce, vinesauce, Twitter: @Vinesauce |
| Awards | N/A |
| Last Updated | June 2022 |
Vinesauce's Birthplace and Early Life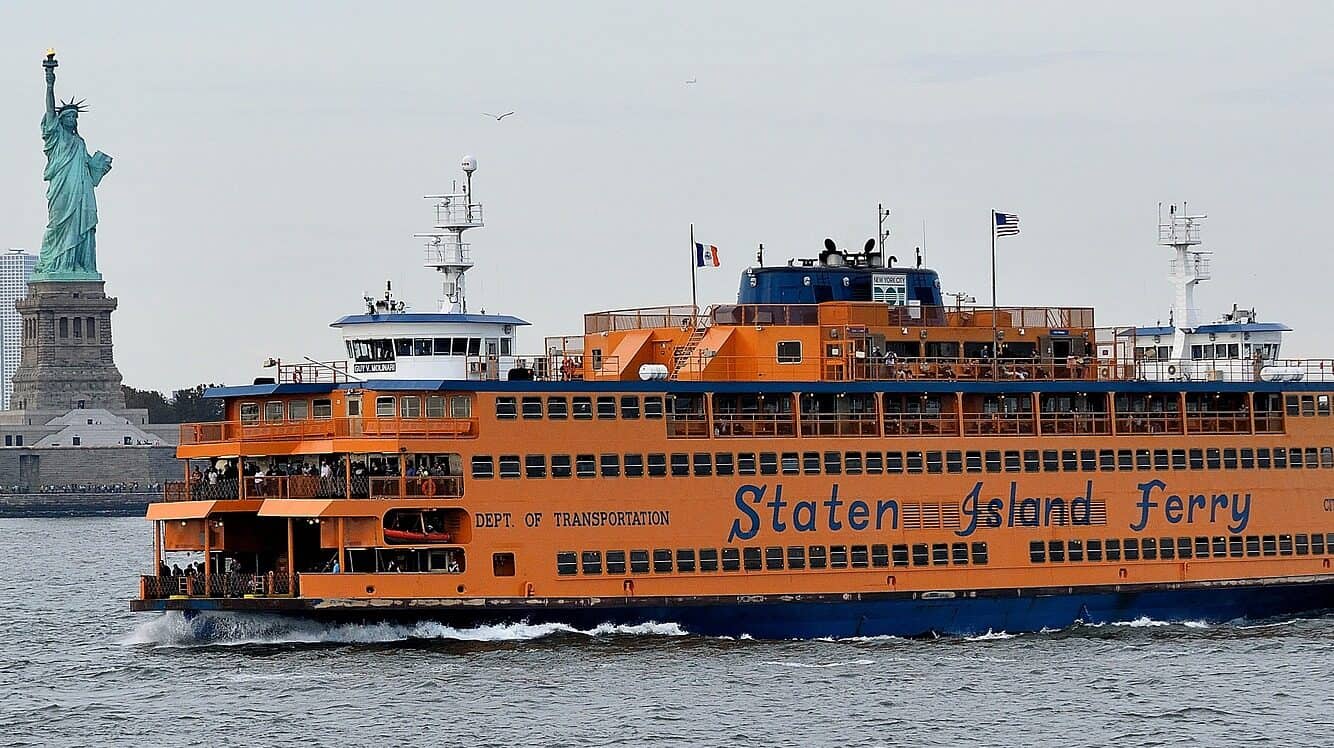 Vinesauce's home borough is Staten Island, New York, where he was born on May 12, 1985.
Little about his family is in the public glare. Details regarding his childhood are also unknown. Therefore, we couldn't find out the elementary and high school he attended or what he did for fun as a kid, besides playing video games.
Nevertheless, we unearthed some info about Vinesauce's tertiary education. He attended St. John's University, where he attained an English and Communications degree. Upon graduation, he served as a video editor at a TV station and worked other odd jobs before settling for content creation full-time.
How Did Vinesauce Get Started Gaming?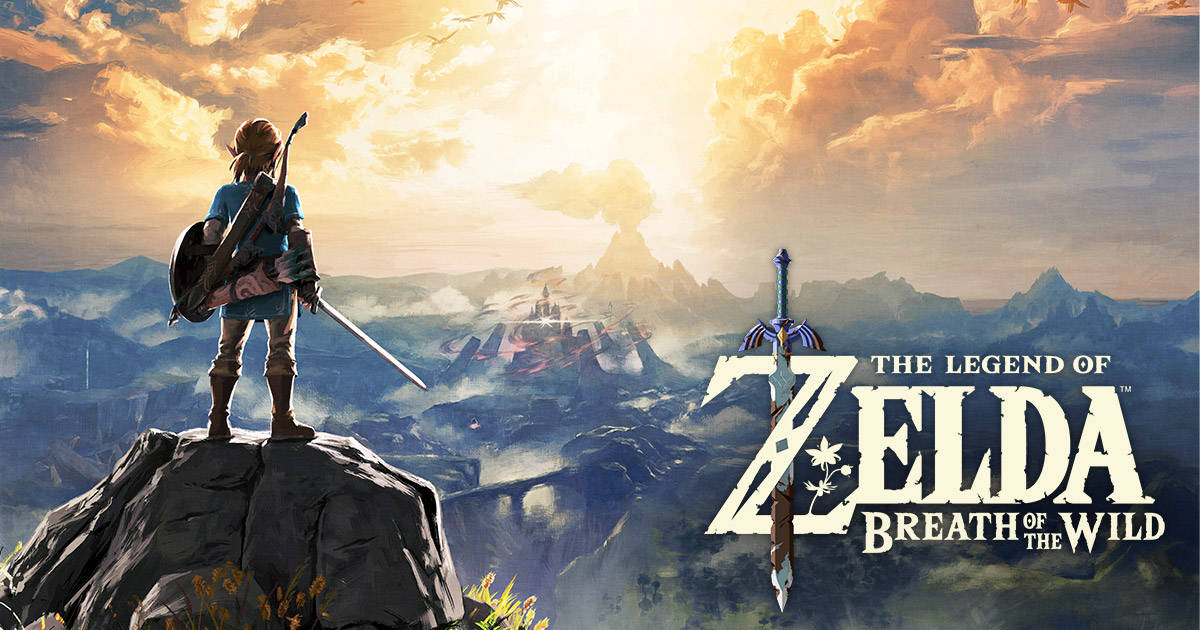 Like most kids his age, Vinesauce grew up playing as many video games as possible, though his house chores and school work determined his gaming schedule. He's confessed to particularly enjoying titles like The Legend of Zelda and Super Mario.
In 2010, he watched another player play Monster Hunter Tri live, and it dawned on him that he could also do the same. So, he went ahead and created his Twitch account and started streaming. However, building an audience proved quite a task, which all beginner streamers can confirm.
But he didn't call it a day just yet.
In 2013, his consistency started paying off, and his Twitch channel started gaining more traction. Seeing that his list of followers was growing gradually and his streams were garnering more views, he was set on going harder to build a name for himself in the vast growing streaming community.
Where is Vinesauce Today?
Today, Vinesauce is famous for his top-quality Tomodachi Life streams and Corruption videos. He's also known to make perfect impressions of a plethora of characters and individuals, such as Sonic the Hedgehog, Homer Simpson, Tinky Winky, Toad, Mario Luigi, Pee-Wee Herman, and Jay Leno.
Besides, he's gained a reputation for making up characters such as Meat, Ralph Bluetawn, Sponge, Two Faced, and Hitomi Fujiko.
Additionally, you may recognize him as the leader of his streaming community – Vinesauce.
Vinesauce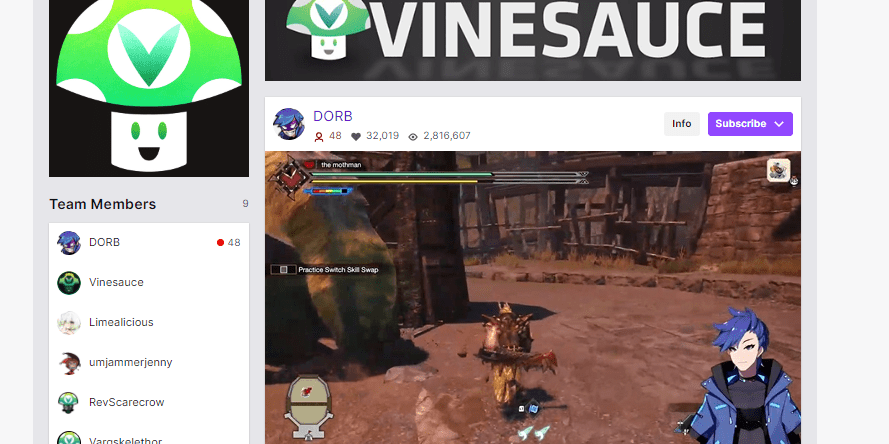 Vinesauce is a group of enthusiastic streamers who began working together in 2010. As the founder of this team, Vinny "Vinesauce" was its first member. And he invited the others, who were initially viewers, to join.
Vinesauce's current content creators include Joel/Vargskelethor, Fred, Darren (Potato), Jonathan/DireBoar, ReverendScarecrow/Rev, Limes, and MentalJen (umjammerjenny).
Music Career
Vinesauce is not only a gamer but also a passionate singer and guitarist who has invested hours on end developing his skills and creating music. He was a member of Davy's Grey, a musical band that has been active since 2008. Together with Mike, they performed at bars and other venues across New York.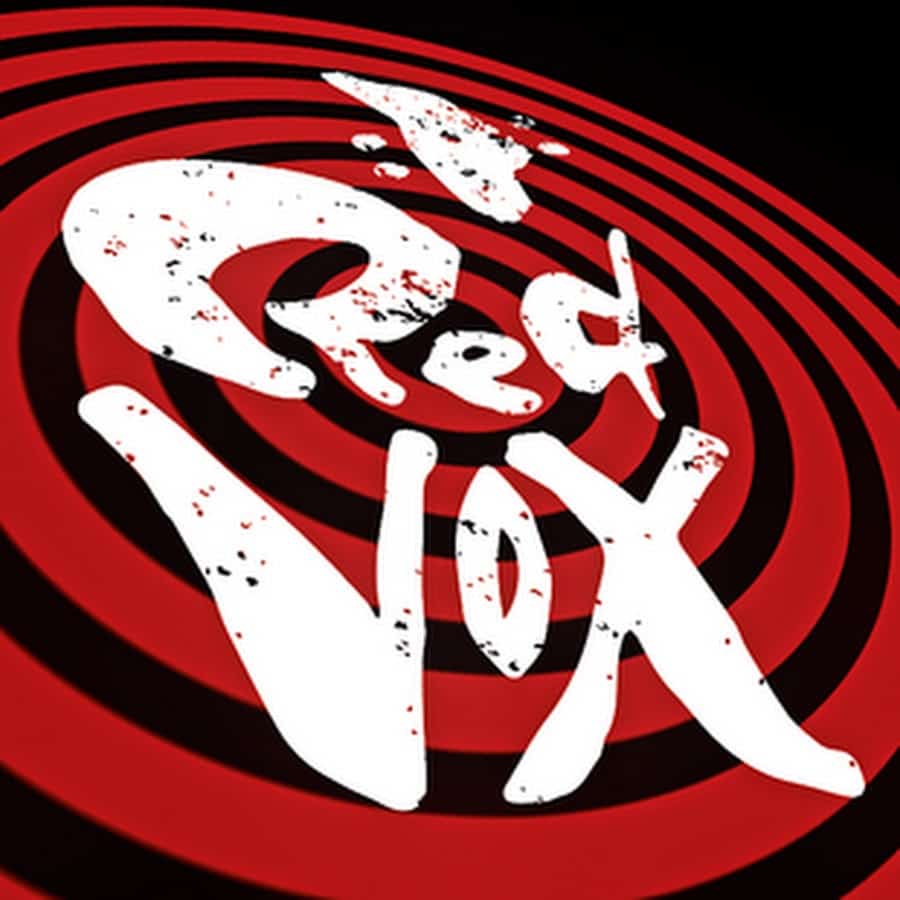 Vinesauce is now a member of Red Vox, an NYC-based indie rock band he co-founded with Mike, Joe, and Bill in 2015.
Red Vox doesn't follow a specific style or genre, but the members have confessed to drawing inspiration from classic and contemporary rock bands.
According to Vinesauce, the name "Red Vox" was inspired by a dream, and so are some of their songs.
This band released their first album, "What Could Go Wrong" in 2016, and it hasn't turned back since. Its other albums include "Blood Bagel" "Another Light" "Kerosene" and "Realign".
Philanthropy
Like DrLupo and a string of other prominent streamers, Vinesauce has been actively involved in a couple of humanitarian endeavors.
For instance, he created and still hosts the Vinesauce is HOPE charity stream to raise finances for the Pediatric Cancer Research Foundation (PCRF). This Irvine-based philanthropic organization has been around 1982 to help those living with pediatric cancer.
This charity drive raised more than $137,000 in 2017 and over $218,000 in 2019.
As of writing, Vinesauce is utilizing his Twitch channel to raise cash to help those affected by the Russian Invasion of Ukraine.
Vinesauce's Videos
Interested in gaming but unsure of where to start? Well, Vinesauce has your back on this. In this 30-plus minute video, Vinesauce delves into how games rank within the wider Glitchwave Community.
From Asmongold's forte, the famous Final Fantasy XIV, to the less known Cruelty Squad, or even other fast-paced games, both MOBA and MMORPG games, he has it all. Check out his review here.
In a brief yet detailed analysis, Vinesauce discusses the state of play some of the most commonly played games. From the much-awaited Sonic Frontiers to Mania, whose sense of urgency, momentum, and speed thrilled many, Vinesauce gives an up-close of what they are vis' vis what they should be.
To transition from game to game, he delves into his life, which is pretty lit and is best spent feeding ducks, walking in parks, and enjoying nature walks.
Vinesauce's Gaming Setup
Unfortunately, there is no publicly available record of Vinesauce's gaming setup. But if the variety of games he streams is anything to go by, his setup has some of the best webcams, state-of-the-art computer cases, massive storage drives, and monstrous processing power. For now, we patiently wait until he deems the time appropriate to share his setup.
Vinesauce's Family
Typically, there are plenty of rumors about celebrities like Vinesauce and their romantic partners. We've heard some about his hook-ups, but there's nothing concrete, so most people presume he's single. If he's serious with anyone, he's done a commendable job of keeping them out of the limelight.
Vinesauce's Net Worth and Career Earnings
With Vinesauce's net worth at $500K-$600K, he still has a lot to do to join the likes of Cloakzy, DrLupo, and Juansguarnizo. We believe he's among the talented content creators with the potential to amass immeasurable wealth. Let's look into his primary income streams as of this writing.
Twitch
Judging from his Twitch activity, Vinesauce enjoys streaming, and he makes a decent amount from doing it.
His channel boasts 1,300+ subs and 529K followers. Thousands of the latter tune in to watch his streams, chat with him and tip him for his top-tier gaming content.
Unfortunately, we couldn't find the exact amount Vinesauce receives annually in Twitch payouts. But we'll unquestionably update you as soon as the details of his payments from this platform are revealed.
YouTube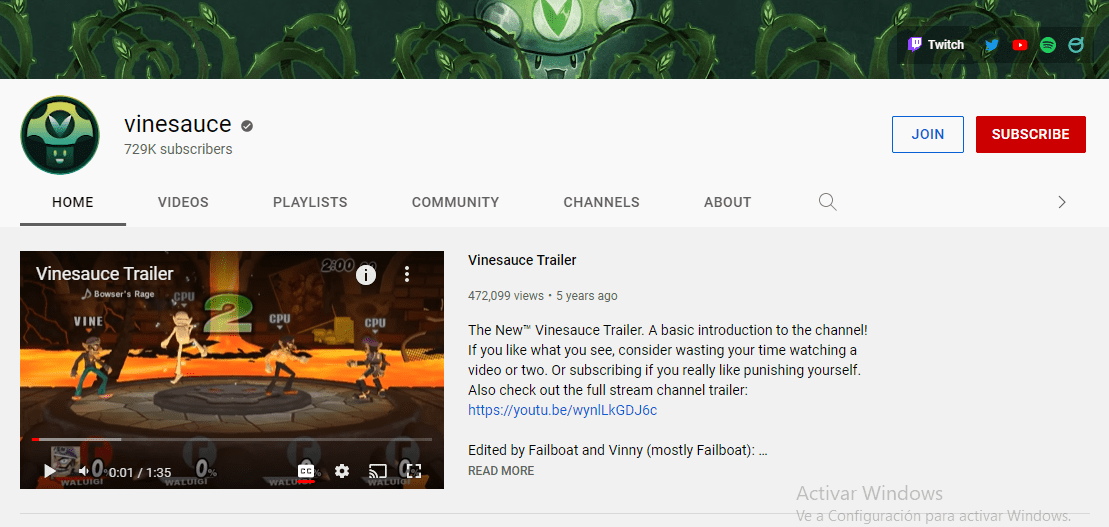 Vinesauce knows the power of being a YouTube creator, and he seems hell-bent on tapping into it to increase his monthly income.
Keep in mind that he operates two channels. His primary one, "vinesauce", has accumulated 728K subs and 242,845,996 views, while the second one " Vinesauce: The Full Sauce", has 315,456,388 views and 500K subscribers. Combined, these could have earned him over $1M.
We can't tell the accurate details of his YouTube payouts as they're unpublished. But we bet they're enviable since he's ventured into the lucrative gaming niche, plus he's incredibly popular in the internet community.
It's noteworthy that Vinesauce is only paid for about 80% of his total monetized YouTube views.
Merch Sales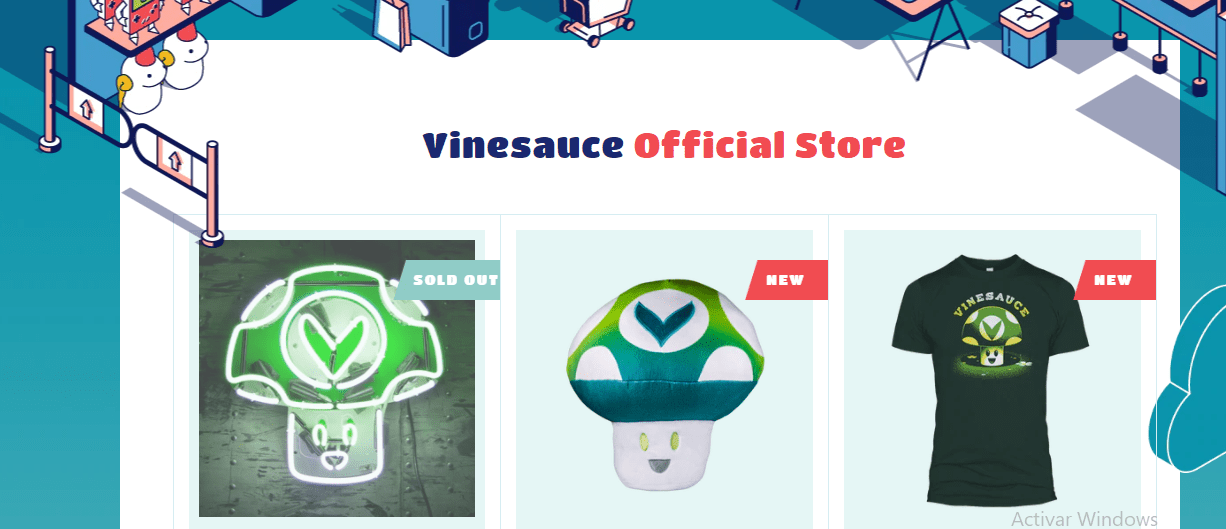 Vinesauce has been pretty consistent in availing quality merch for his fans. His merch store has a vast array of appealing products such as t-shirts, hoodies, hats, and plushies. You can also find some stylish earrings and pins at budget-friendly prices if you're an accessory lover.
Vinesauce's online shop has been instrumental in boosting his value, even though he's been secretive about the amount he makes in profits.
Vinesauce's Retirement and Post Professional
Considering his recent social media activity and that he's the leader of the Vinesauce streaming group, we can safely say that Vinesauce has a lot on his plate. And retirement is not on his mind right now. Since he's also never talked about it online, we have no idea what he'd like to engage in once his journey as a streamer and YouTuber ends.
Vinesauce's Merch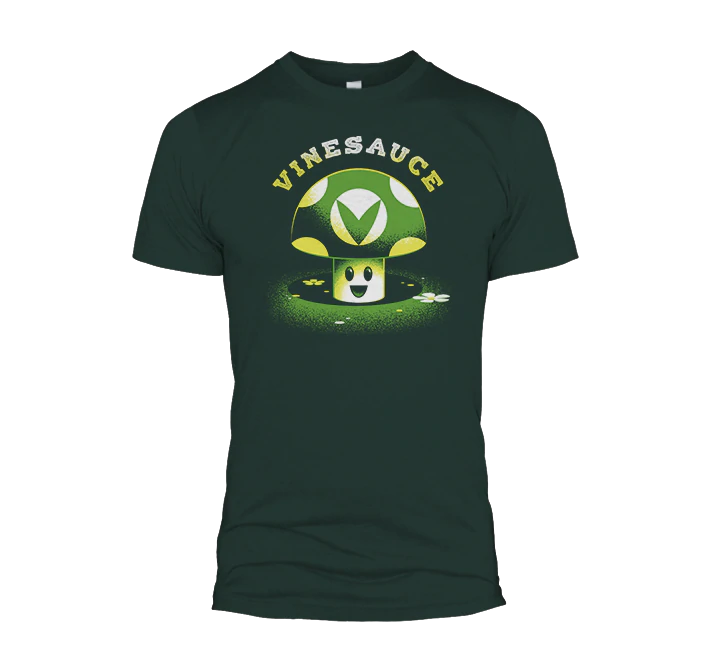 Here's an essential piece of clothing for every closet. One of its remarkable features is the 100% ring-spun cotton fabric which gives it tremendous strength and softness. Then, Vinesauce avails it in black and forest green, so your choices are not narrowed down to one color. Besides, the provided size range is conveniently broad to ensure everyone can find their fit.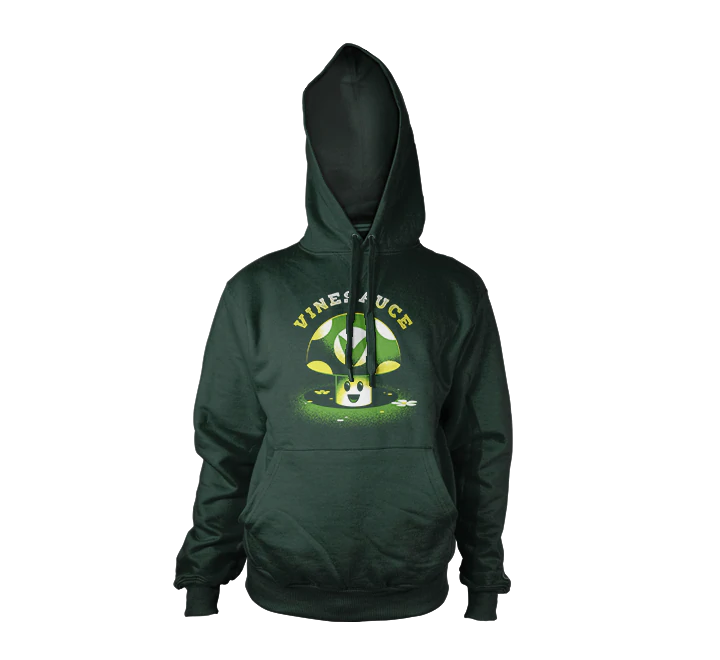 Like the stylish short-sleeved t-shirt above, this hoodie is available in forest green and black. It's manufactured with a durable 60/40 cotton/polyester blend which means it'll have fewer wrinkles after you wash it. And it boasts an impressive moisture-wicking capability to guarantee comfort and ensure you can focus on the tasks at hand no matter how physically demanding they are.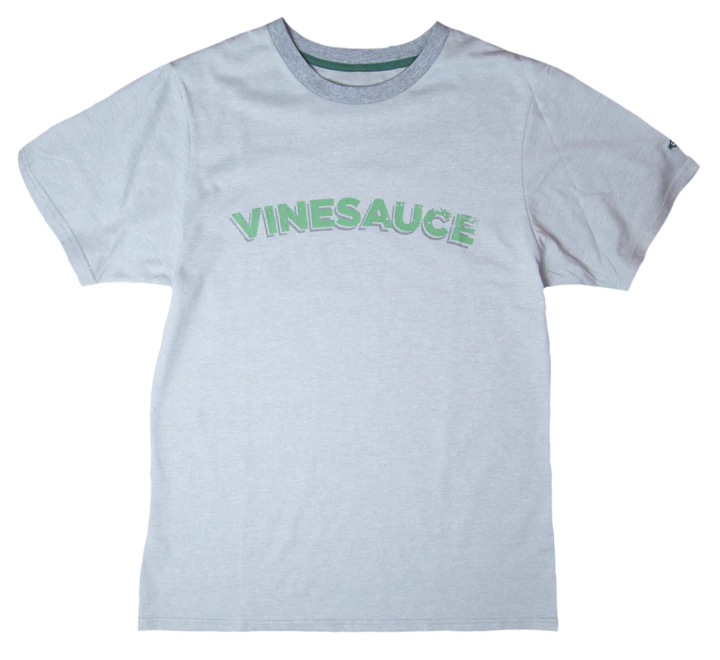 Supposing you'd like to add another tee to your wardrobe, consider this one made from a 60/40 ring-spun cotton/poly blend. It allows you to enjoy much-needed breathability, not to mention longevity and comfort. In addition, its front features a soft water-based print, making it ideal for you if you're not a fan of plain crewneck t-shirts.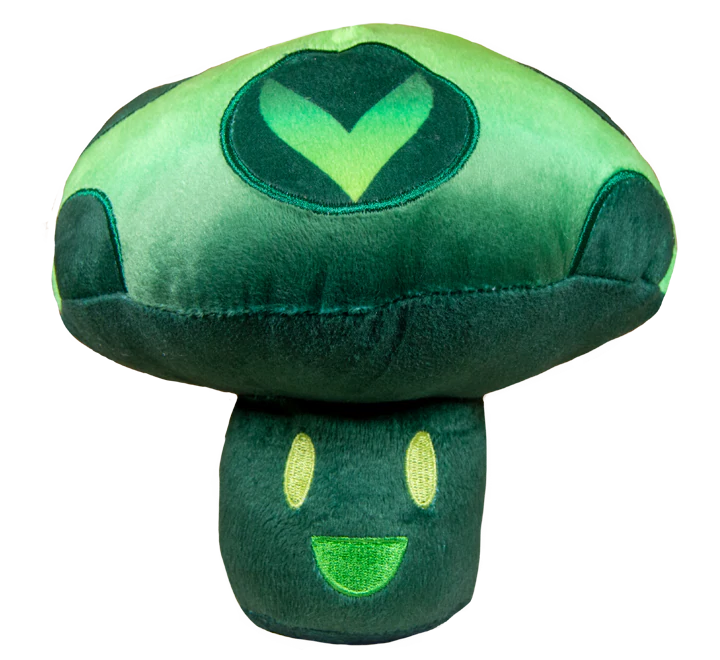 Plush toys are a must-have, especially if you have little ones at home. As you prepare to get this one, rest assured you're getting one of the best options on the market, thanks to its soft, washable surface and convenient size (8″ tall, 8″ wide). Besides, it comes in a mushroom shape, making it more interesting if your loved ones are used to stuffed animals.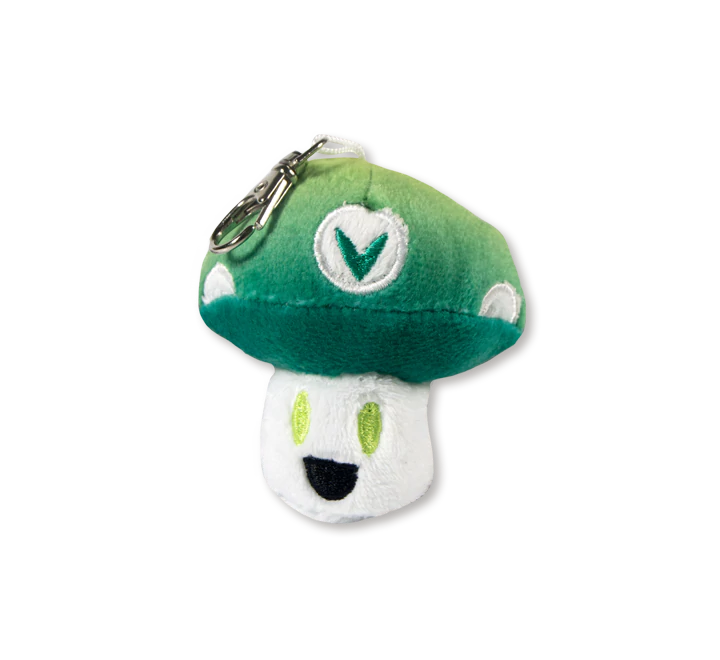 This lovely 3″ x 3″ keychain with an easy-to-clean surface keeps your keys safe. Apart from securing your home or office keys, it can also help you stand out and make a statement about your liking for Vinesauce.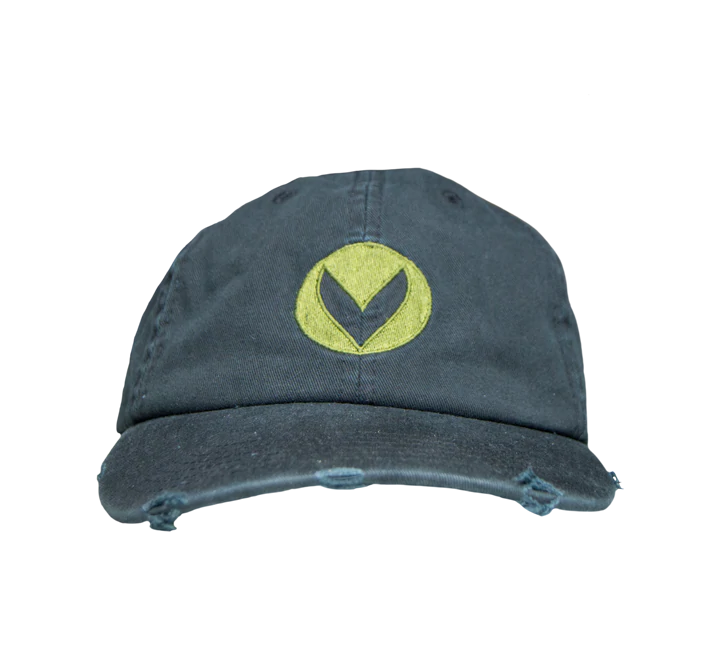 You can never go wrong with a cool hat, especially during summer. This is why you should give some thought to this classy option. Bear in mind that it's made from 100% cotton, so comfort, cooling, and durability are a guarantee. Other aspects you might like are the fancy "V" logo on this hat's front and adjustable closure at the back.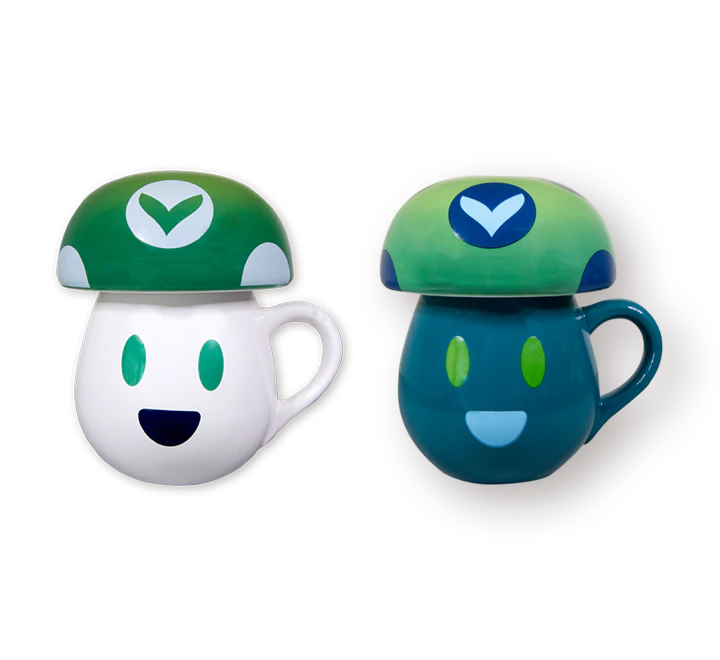 The darkshroom or vineshroom 20oz-mug merits a spot in your kitchen cabinet. Curious to know why? Well, it's made from the dishwasher and microwave-safe ceramic, which also renders it durable, and ideal for taking both hot and cold beverages. What's even better is that it comes with the cutest removable lid to help you keep insects at bay.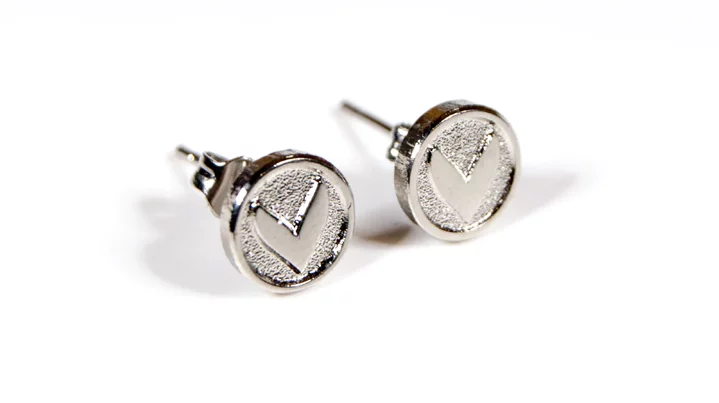 Complement your look with these cute earrings with silver plating. They can go well with various outfits and are suitable for daily wear. Additionally, they are durable and easy to spot from afar, making them the perfect accessory if you're looking to attract all the attention.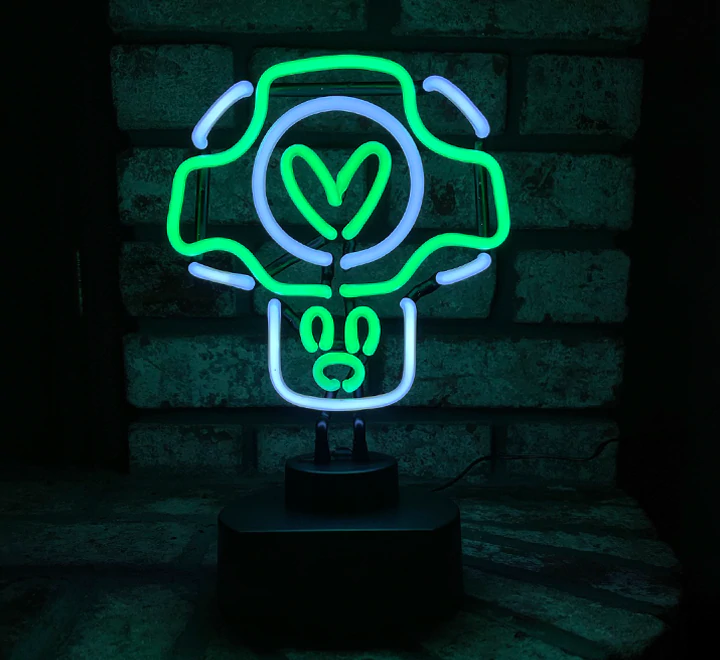 Nothing screams "I love Vinesauce" as much as this neon sign. And it does more than tell the world how much you admire this streamer because it's a fantastic art piece for your home or workplace.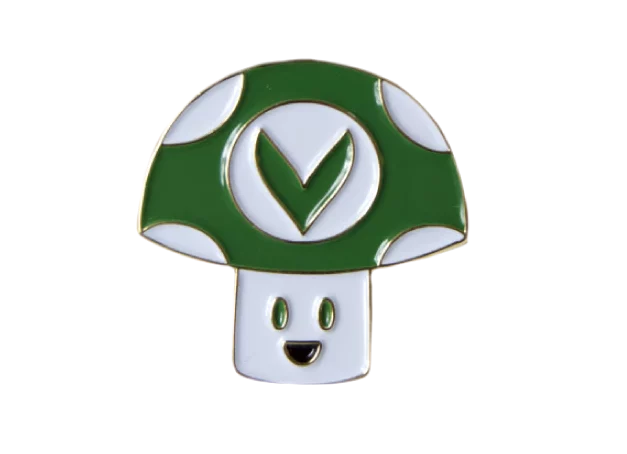 Consider adding this beautiful enamel pin to your ornament collection. You can wear it to enhance your style while showing your preference for the Vinesauce brand.
Frequently Asked Questions about Vinesauce
Question: How did Vinesauce come up with his alias? 
Answer: Vinesauce's gamer tag was inspired by a game he was playing. It had vines in it, and his pals started calling him "vine" because his real name was "Vinny." He then decided to add the "sauce" because he liked how "vinesauce" sounded.
Question: Which dish is Vinesauce's favorite? 
Answer: Vinesauce has disclosed that he likes pizza and chicken fingers more than other foods.
Question: Are Vinesauce and Edmund McMillen friends? 
Answer: Vinesauce hasn't disclosed if he and famous video game developer Edmund McMillen are buddies. But he interviewed him in 2014 to discuss his game "The Binding of Isaac."
Question: Was Vinesauce accused of sexual misconduct?
Answer: Yes. In 2021, several women claimed that Vinesauce allegedly manipulated them sexually, and although the relationships were "consensual," they felt confused. However, Vinesauce refuted the accusations.
Question: Does Vinesauce have a streaming schedule? 
Answer: No. Vinesauce is yet to create a streaming schedule, but he streams almost every day for 3-5 hours.
Recommended Reads:
Research Citations
https://esportspedia.com/streamers/Vinesauce
https://www.dailydot.com/irl/vinny-vinesauce-accusations-stand-with-vinny-movement/
https://www.twitch.tv/vinesauce/about
https://vinesauce.fandom.com/wiki/Vinesauce_is_HOPE
https://www.dailydot.com/irl/vinny-vinesauce-accusations-stand-with-vinny-movement/