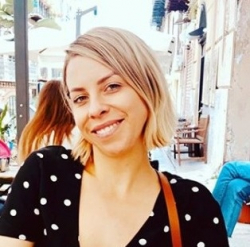 Latest posts by Jodie Chiffey
(see all)
Benjamin Lupo, better known by his alias, DrLupo, is a partnered Twitch streamer, YouTuber, and professional video gamer, currently signed with Team Rogue.
DrLupo has gained a reputation for being a vivacious video gamer who streams to not only satiate his hunger for gaming but also raise funds for charity. His exemplary playing skills have enabled him to bring in millions for himself and countless patients, prompting him to make this venture a full-time job.
In addition, he has showcased impressive leadership competencies, having served as Team Rogue's captain. Many of this eSport company's players can attest to his invaluable guidance.
If you're keen on learning more about DrLupo, this bio is all you need, as it discusses critical aspects of his professional and personal life.
DrLupo's Bio Facts
| | |
| --- | --- |
| Real Name | Benjamin Lupo |
| Birthplace | US |
| Birthdate | March 20, 1987 |
| Nickname | DrLupo |
| Height | 6 feet, 1 inch |
| Nationality | American |
| Zodiac Sign | Pisces |
| Siblings | DrLupo has three elder brothers |
| Children | DrLupo has a son; Charlie |
| Partner/Girlfriend | Liliana |
| Games Played | Destiny, PUBG: Battlegrounds, Fortnite, Escape from Tarkov, Fall Guys, Among Us, etc. |
| Net Worth | $4.6M |
| Social Media | Twitch: DrLupo, YouTube: DrLupo, DrLupo Extended, Twitter: DrLupo, Instagram: drlupo |
| Awards | DrLupo was nominated for the Best Philanthropic Streamer award at the 2022 Streamer Awards |
| Last Updated | May 2022 |
DrLupo's Birthplace and Early Life
DrLupo was born in Nebraska, US, on March 20, 1987.
His father was a psych professor at the university (which he also attended). Sadly, he died from a heart attack in March 2018.
His mother's profession is unknown, but they get along pretty well. He's also close to his three brothers.
After DrLupo finished his university studies, he served as a social worker.
Then, before DrLupo became a full-time Twitch streamer and YouTube creator, he worked as a systems engineer for a local insurance company. While at it, he spent much of his time coding in JavaScript, something he massively enjoyed.
How Did DrLupo Get Started Gaming?
As a young boy, DrLupo was always captivated by technology, which led him to discover video games. His father noticed his passion for them and got him a Super Nintendo when he was 5.
One of the first games he played was The Hunt for Red October.
At 13, he discovered more such as Counter-Strike: Global Offensive (CS: GO) and World of Warcraft (WoW).
DrLupo created time to play video games with his pals even in college. Halo was on their list of favorites.
Streaming Career
DrLupo joined Twitch in 2013. Back then, his goal was to garner more experience in Diablo, a role-playing video game that was still pretty popular. He would stream it part-time when he didn't have many work-related tasks to complete.
The initial release of Destiny in 2017 was the push DrLupo needed to stream more often. He was so perfect at playing this game that most people in the gaming universe recognized him for it.
And while wallowing in his rising fame, he also took the initiative to help other gamers navigate the Trials of Osiris, Destiny's highest-tier PvP content. At first, DrLupo's team would charge the players for their training services, but their customer base grew so large that they had to stop, citing they didn't need to part with so much cash to enjoy this game.
As time went by, DrLupo also began exploring other popular titles and co-streaming with distinguished players such as Tyler "Ninja" Blevins and Timothy John Betar (TimTheTatman).
DrLupo signed an exclusivity streaming contract with Twitch in 2019. And today, he ranks among the most esteemed streamers on this platform. Then, in 2021, this deal ended when he signed an exclusivity content producing agreement with YouTube.
DrLupo's Videos
As you might already know, Ninja and DrLupo are close buddies. Here's an epic compilation of some of their most hilarious moments as they banter with each other and play one of their favorite Battle Royale games, Fortnite. Their laughs as they effortlessly make the perfect shots could be all you need to get through a bad day!
Here's the short video DrLupo uploaded on YouTube in August 2021 to announce that he'd be producing content exclusively on this platform. He gives us some inspiring background info about how he gave up his high-paying job as a Systems Engineer to pursue streaming.
Like many people who change careers, he didn't know if he would thrive or crumble, but he was ready to give his new profession his best. Evidently, it's all we need to achieve our wildest dreams, even with little experience.
DrLupo's Gaming Setup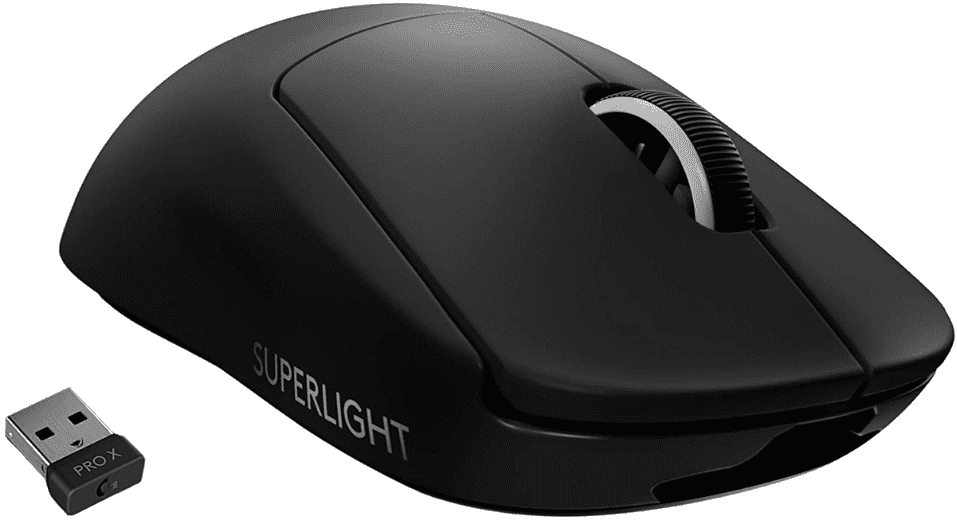 Like Xchocobars and Imperialhal, DrLupo prefers the excellently designed ambidextrous Logitech G Pro X gaming mouse. The superlight mouse weighs a measly 63 grams thanks to its hyper-minimal design.
It has no RGB lighting and only features five programmable buttons on the right thumb side alongside the usual scroll wheel and 2 clickers. This minimalistic design and lack of RGB lighting greatly save on battery life while allowing for better energy storage to power it for up to 70 hours.
Further, it utilizes the revered Hero 25K optical sensor that allows him a DPI of 100-2500 ranges. This can be adjusted at increments of 50 via its software. Plus, it can also store up to 5 gaming profiles for on the fly use which can also be toggled through multiples of 125 polling rates.
All these magnificently combine to give DrLupo the most precise, fast, and consistent gaming experience.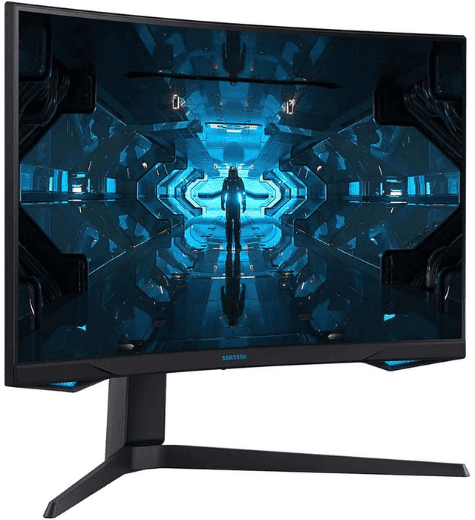 Monstrous, versatile, and elegantly designed is what best defines DrLupo's and Summit1g's 32-inch gaming monitor. For starters, the monitor comes with Odyssey's 1000R panel which has been designed to mirror the human eye. This gives him maximum immersion and minimal eye strain so that he can stream from dusk to dawn.
The monitor also features the pioneer resolution hack in the name of WQHD resolution. This resolution packs 1.7 times the resolution of Full HD. Simply put, it makes DrLupo's monitor deliver images in incredibly detailed pin-sharp pixels, sceneries to be more robust, and gaming to be as close as possible to lifelike with a fuller gaming view.
Another outstanding feature is the monitors NVIDIA G-SYNC & FREESYNC. This particular feature consistently and conveniently matches and syncs DrLupo's frame rates between his monitor and graphics card. This takes guessing and doubts out of the equation and instead gives him an edge to topple and floor his enemies with ease.
Signing off on the features is the rapid refresh rate of 240 Hz and a response rate of 1ms. With these ultra-fast refresh and report rates, DrLupo enjoys up to 4 times better frame rates than most of his opponents. Further, they also help his screen to eliminate tearing, input lags, and stuttering.
Other key features include a versatile pivot, height adjustments, mounting, Samsung QLED technology to create pixel-perfect picture quality with every frame, as well as an HDR 600 to reveal every single gaming detail.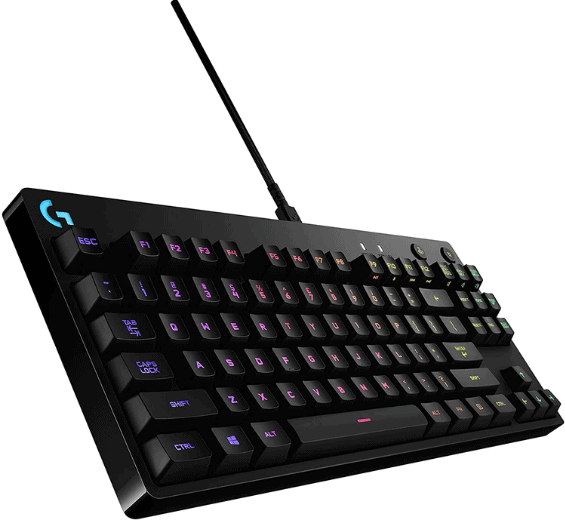 DrLupo leverages the tenkeyless Logitech G pro mechanical keyboard. The mechanical keyboard that comes with a three-step adjustment angle and rubber feet has been built to the exact specifications of eSports athletes.
It blends the much sort after features that range from precision, and speed to quiet performance. This endears it to many talented players, DrLupo included, who leverage its design and features to sand off any disadvantaging edges in their gaming.
Further, unlike most gaming keyboards relying on mechanical switches, it banks on durable Romer G switches. These advanced switches deliver near-instantaneous keypresses from finger to screen affording him the much-needed micro-seconds to leave you in the dirt in a split second when push comes to shove in Fortnite.
Other key features include a sleek and compact tenkeyless design to create more room for mouse movements and faster keypresses, a three-pronged USB connection for a more secure and reliable connection, and an option to dial keypresses to zero noise.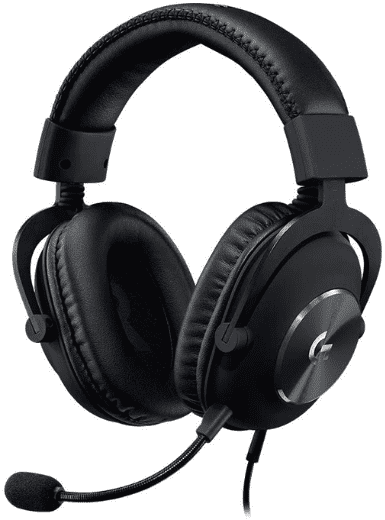 DrLupo prefers the close-ended Logitech G pro X headset over the vast varieties of headsets available in the gaming market today.
For starters, the headset features an in-built voice monitoring system that allows DrLupo to detect how loud his voice is while recording. This, combined with the headset's microphone, allows DrLupo to produce streams backed with vocals that are cleaner, richer, and more professional.
Another distinctive feature of this headset is its extensively soft memory foam earpads that work to reduce strain on his scalp and ears. This combined with premium passive noise-canceling breathable velour guarantees him comfort while blocking all distractions so that he can keep winning.
Other key features include an inline mic that can without a boom mic, onboard memory for storage of pro tuned 5 band EQ for tournament use, and a durable aluminum fork builds to enhance its lifespan.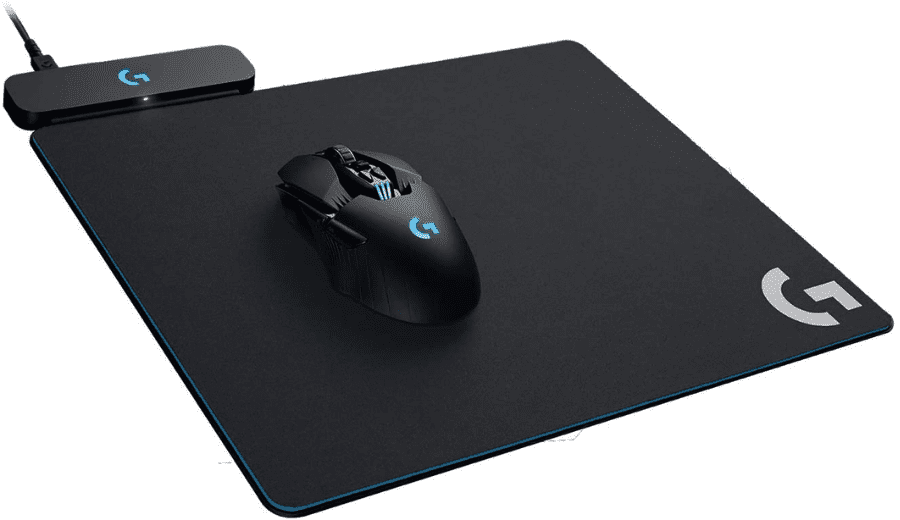 For many pro gamers like Xchocobars, few pleasantries can match the convenience of wireless gaming mice. And as DrLupo can attest, once you get used to whipping your mouse around without the clutter of a wire, you can't readily trade that freedom for wired mice.
Powering that convenience, and guaranteeing him the associated freedom is the Logitech G Powerplay. This innovative electromagnetic charging pad comes with a gaming mouse pad that has been customized to allow him to play or charge interchangeably.
With built-in Logitech G Lightspeed wireless technology, it shutters the hurdles earlier erected by wireless connections. This opens up a whole new frontier for him to enjoy more immersive and responsive wireless gaming.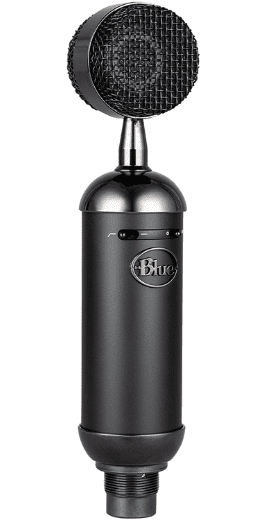 Unlike many streamers that opt for the all-common ShureSM7B or the classy AT2020 mic, DrLupo prefers the Blue Spark Blackout SL XLR mic.
For starters, the USB-connected mic has a precise cardioid pattern with a low-cutter filter that buffers against picking unwanted sounds. This helps guarantee DrLupo's legendary broadcast sounds that are characterized by rich harmonic audios.
Further, the mic is built with a metal chassis to make it durable, has a -20db pad to prevent distortions when recording, and has an XLR connection for a convenient connection with other audio interfaces.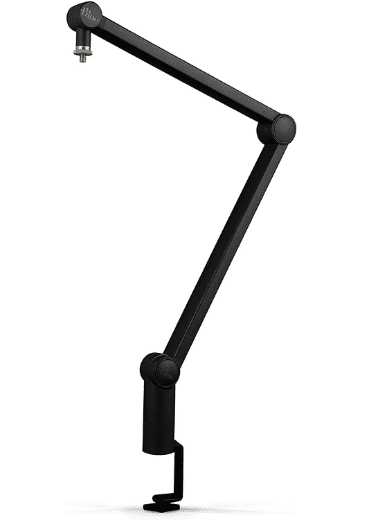 Beautifully pairing up with DrLupo's microphone shock mount, is Logitech's Blue Compass boom arm.
The hollow arm has an aluminum build to make it durable, hidden channel cable management to reduce clutter, as well as an internal spring design for a quieter performance.
It is compatible with all standard shock mounts and has hand-tightened friction hinges for smooth, quiet operation.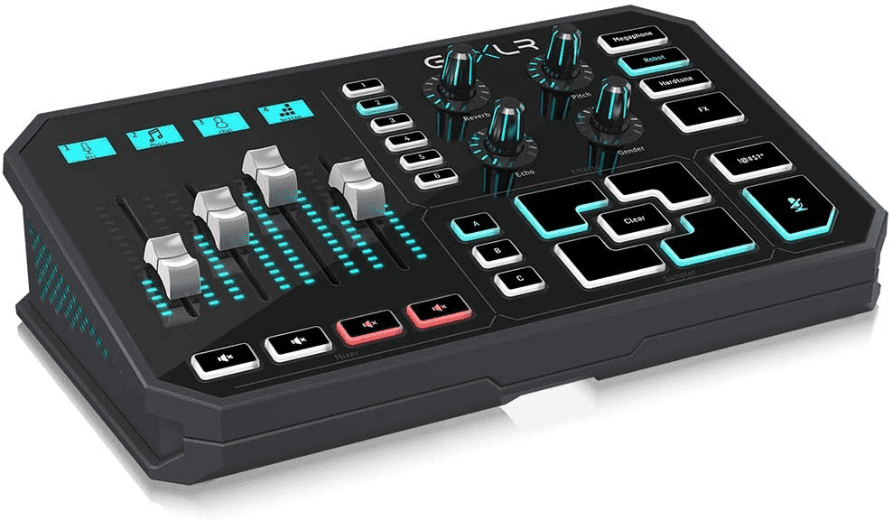 Like LoL legend Trick2g, DrLupo leverages the impressive capability of the TC-Helicon GoXLR mixer.
This 4-channel mixer pumps +48v of regulated power to DrLupo's mic with gain levels of up to 70dB. It is also RGB lit to allow him better customization to be in sync with the rest of his setup.
Another key feature is its TS/TRS/TRRS microphone jack that supports one mic and one headset at a time. This limitation renders it suitable for solo recordings which is an exact match to DrLupo's streaming needs.
Other key features include a sampler that allows him to record unique on-the-fly audio files to entertain his fans, Voice Fx that allows him to tune his voice in real-time, as well as an intuitive GOXLR app that makes him the master of his basic and advanced audio parameters.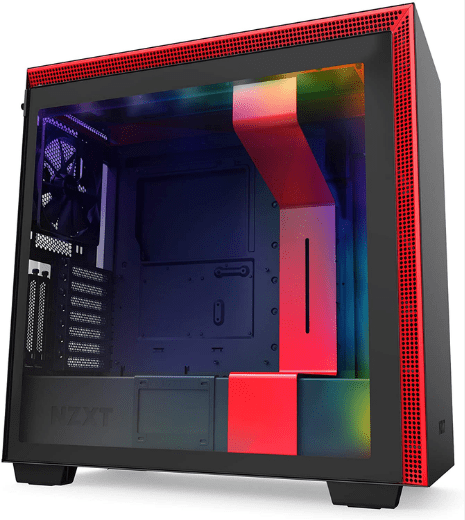 The NZXT H710i is an RGB-lit mid-tower computer case. Like most vibrant and elegantly designed NZXT cases, it has chassis made of tempered glass and metal for aesthetics and protection.
The transparent tempered glass allows DrLupo to flaunt his impressive setup while keeping it securely constrained within the aluminum sidewalls.
Another noteworthy feature is the redesigned GPU mounting that tips from the all traditional horizontal mounting in favor of the modern vertical mounting. This, combined with intuitive patented pre-installed cable channels and straps give DrLupo both enhanced utility as well as better aesthetics.
Other key features include Type C-port, Smart Device V2, Tempered glass side panel with single screw installation, and a built GPU bracket mount.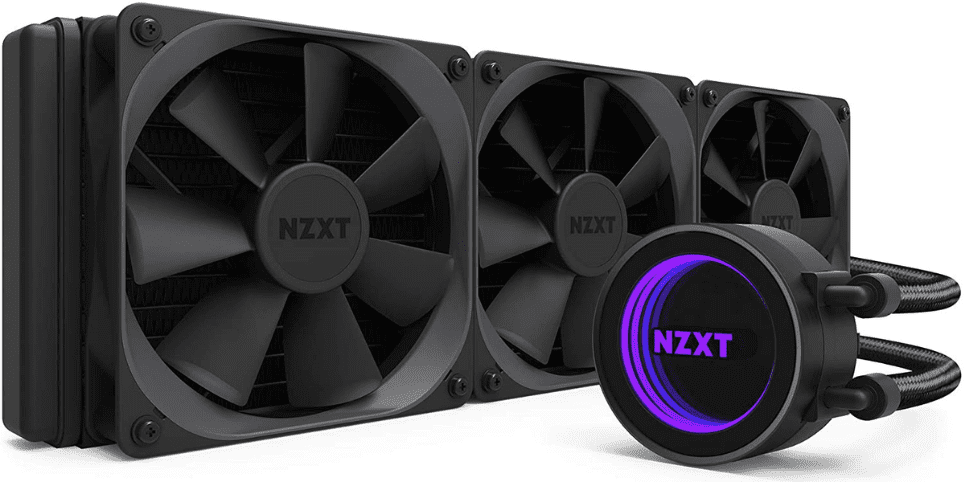 DrLupo prefers NZXT's masterpiece; Kraken Z72. This dynamic liquid cooler features advanced lighting modes with an array of amazing colors to give DrLupo a unique and fully dynamic lighting experience.
Further, the cooler is optimized to deliver superior cooling while keeping noise to a minimum. And all these robust performance and optimization can be monitored and regulated from the cooler's intuitive mobile or desktop compatible CAM software.
Another impressive feature included is the Aer radiator fans that are designed to offer an all-powerful liquid cooling performance without compromising durability, or attention depriving noise levels.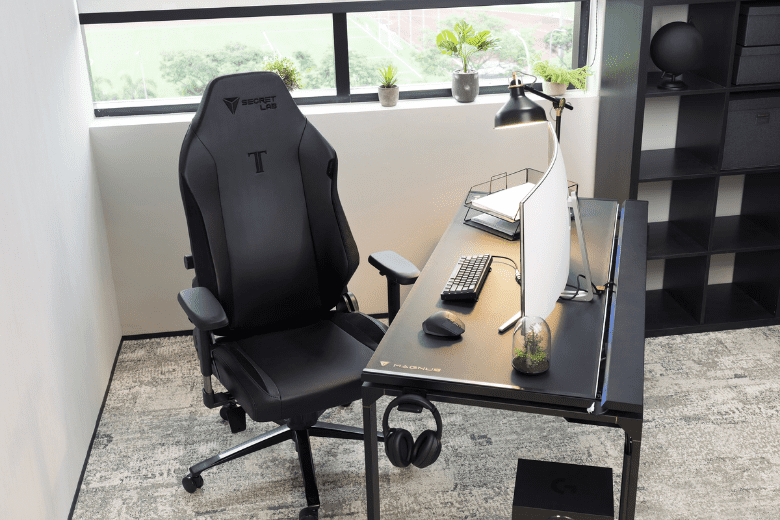 Unlike most gamers that prefer the Herman Miller series of chairs, DrLupo prefers the supremely comfortable and elegantly designed Secretlab Titan.
The gaming chair oozes elegance down from the tough wheels to the comfortable headrest. Its incredible convenience is self-evident from the smoothly gliding wheels, and firm yet comfortable leather, all the way to the skin caressing armrests.
In terms of adjustments, DrLupo has the command of the all versatile and powerful Andaseat feature common to all Secretlab chairs. By angling and then locking, he can game from a heavily reclined angle that takes out pressure from all possible gaming positions to afford him hours on end of entertaining his fans.
These, alongside multiple height adjustments options, built-in lumbar supports, and armrest adjustments among other features are what endear DrLupo to this chair.
Like Dakotaz and Disguised Toast, DrLupo uses the clip-on plug-and-play Logitech C920 alongside the lightweight and easy-to-use Canon EOS Rebel SL2.
The C920 is designed for basic usage that varies from creating basic video content to more subtle one-on-one chatting. As such, it can only record videos at options of 720p at 30fps or 1080p at 30 fps that are accompanied by mics on either side for audio recording.
The Canon EOS Rebel SL2 on the other hand is a compact wifi-enabled camera with a 242 megapixel CMOS sensor. This versatile piece of hardware swivels between a camera and a handy webcam through the EOS Utility Webcam Beta Software.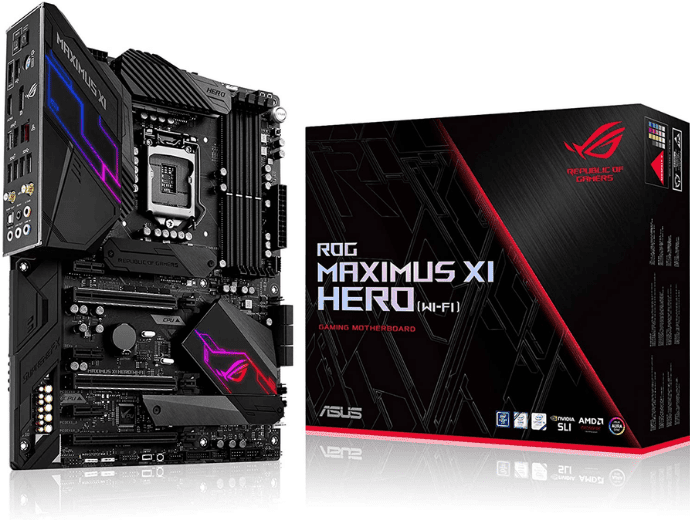 Behind the exceptionally clear images, detailed videos, and stable overclocking is DrLupo's Maximus XI Hero motherboard. The 5-way optimized motherboard packs irresistible gaming features that tirelessly work to give DrLupo the most immersive gaming experience.
The motherboard is driven by 9th generation intel core processors, lit by Aura Sync RGB lighting with addressable headers, and is cooled by FanXpert 4.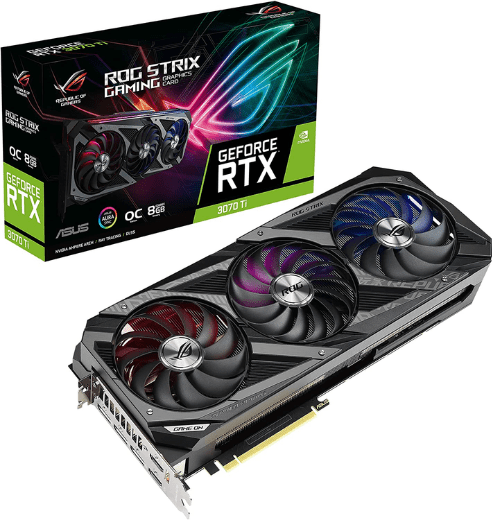 DrLupo's, similar to Juansguarnizo's, robust and incredibly detailed images and videos are thanks to the Nvidia GeForce RTX 3090 graphics card. For starters, the card is powered by the all-powerful 2nd generation Rt cores and 3rd generation Tensor cores.
Combined, these two stack ray tracing performance alongside 8K resolution to a whole new level.
Further, the motherboard boosts a better thermal headroom thanks to a 2.9-slot design, GPU Tweak for more expansive intuitive control, well as Super Alloy Power II for a more stable high-current regulation.
DrLupo's Gaming Settings
DrLupo's Fortnite Mouse Settings
| | |
| --- | --- |
| DPi | 800 |
| Polling Rate | 500 |
| X-Axis Sensitivity | 7% |
| Y-Ais Sensitivity | 7% |
| Targeting Sensitivity | 50% |
| Scope Sensitivity | 49% |
DrLupo's Fortnite Video Settings
Display
| | |
| --- | --- |
| Window Mode | Fullscreen |
| Resolution | 1920 X1080 |
| Frame Rate Limit | Unlimited |
| HUD Scale | 100% |
Graphics
| | |
| --- | --- |
| Brightness | Unknown |
| User Interface Contrast | Unknown |
| Color bind Mode | Unknown |
| Color Bind Strenght | Unknown |
Graphics Quality
| | |
| --- | --- |
| View Distance | Epic |
| Shadows | Off |
| Anti-Aliasing | Off |
| Textures | Epic |
| Effects | Epic |
| Post-Processing | Low |
Advanced Graphics
| | |
| --- | --- |
| VSync | Off |
| Motion Blur | On |
| Show FPS | Unknown |
| Rendering Mode | Unknown |
| Allow Multithreaded Rendering | Unknown |
| Nvidia Reflex Low Latency | Unknown |
DrLupo's Fortnite Keybinds
| | |
| --- | --- |
| Action | Input |
| Buildingg Slot 1 (Wall) | Q |
| Buildingg Slot 2 (Floor) | L-Shift |
| Buildingg Slot 3 (Stairs) | Default |
| Buildingg Slot 4 (Roof) | V |
| Harvesting Tool | 1 |
| Weapon Slot 1 | 2 |
| Weapon Slot 2 | 3 |
| Weapon Slot 3 | 4 |
| Weapon Slot 4 | Z |
| Weapon Slot 5 | X |
| Use | E |
| Jump | Space Bar |
| Reload/Rotate | R |
| Crouch | C |
| Sprint | Default |
| Trap | T |
| Trap Slot | F5 |
| Building Edit | G |
| Map | Mouse Button 5 |
| Inventory | Tab |
| Emote | B |
| Push to Talk | Y |
DrLupo's Family
As of writing, DrLupo is a father of one, Charlie, a son whom he takes care of with his wife, Samantha Lupo.
Charlie was born in August 2015, and he has a close bond with both DrLupo and Sam.
DrLupo is pretty proud of his young family, and he's ready to do anything for his loved ones. In fact, on Twitch, he's included "father" and "husband" in his bio.
But he's admitted that pursuing a streaming career comes with its challenges, especially because he has various family needs to meet. Lucky, his wife has always been supportive to ensure he can balance everything without necessarily becoming overwhelmed.
More about Samantha Lupo
About five years ago, Sam was running a photography business. But she phased out of it gradually to help DrLupo advance his streaming career.
Today, Sam successfully juggles many things, such as motherhood and philanthropy. She's been actively involved in raising funds for St. Jude Children's Research Hospital, a reputable kids' hospital known for treating pediatric illnesses and cancers.
DrLupo has even backed her in this charitable endeavor and brought gamers such as Ninja on board to make their fundraising efforts more successful. Collectively, they've raised more than $8M for this medical institution.
Sam has confessed to being immensely fond of reading the Harry Potter series and yoga. She also looks forward to family nights where she, DrLupo and Charlie watch the most exciting superhero movies or play board games.
DrLupo's Net Worth and Career Earnings
As of 2022, DrLupo boasts a net worth of $4.6M, raked in through these income sources:
Twitch
DrLupo's Twitch channel boasts 170,956,158 and 4,478,379 followers, making him the 35th most supported streamer on this popular video streaming platform.
DrLupo streams many games, including Fortnite, PUBG: BATTLEGROUNDS, Escape from Tarkov, Destiny, Among Us, Apex Legends, Just Chatting, and World of Warcraft.
As an active, highly enthusiastic Twitch streamer, he has made a fortune in Twitch payouts, donations, and ad revenue.
DrLupo was on the list of the top 100 best-paid Twitch streamers between August 2019 and October 2021. Per the supposed data breach, he received $1,894,615.81 within that duration. This puts him in the same coveted category as other high-earning streamers such as Pestily, Ninja, El Rubius, Summit1g, MOONMOON, and Loltyler1.
YouTube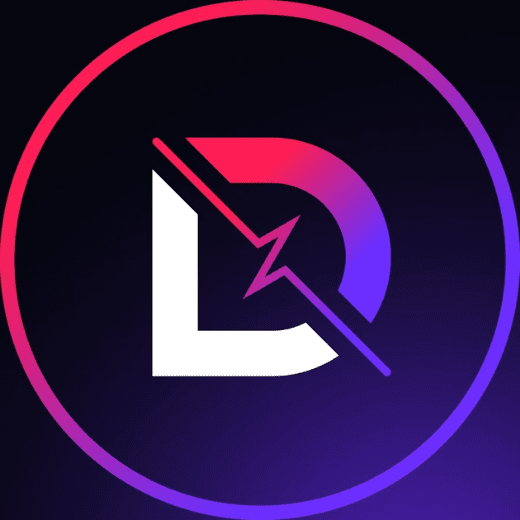 DrLupo is also killing it on YouTube, and judging from his exceptional content creation skills, consistency, and 1.87M followers, this is not surprising. His first YouTube channel, created in 2013, has accumulated 150,606,271 views.
Besides, he also operates another YouTube channel, boasting 28.7K subscribers and 873,932 views. He only started it in September last year.
DrLupo's YouTube channels have enabled him to bring in a large sum in YouTube payouts, boosting his annual earnings.
Sponsors
Both endemic and non-endemic brands have sponsored DrLupo. Examples of the former are Gillette Gaming Alliance, NZXT, Intel, and Secret Lab. The latter include State Farm Insurance and Kings Coast Coffee.
As expected, DrLupo hasn't been forthcoming about the value of all his sponsorship deals. Even so, they have added to his net worth.
Team Rogue
DrLupo serves as Team Rogue's captain and player. He's been working for this company for several years now, meaning it pays him monthly. This gamer may not have revealed the details of his paycheck, but we have no doubt his salary played a huge role in calculating his net worth.
Competitive Play
As an esport athlete, DrLupo has done pretty well for himself. As of 2020, he'd made $89,278.37 from 25 tournaments.
Fortnite accounted for 52.46% ($46,833.33) of DrLupo's total tournament earnings. Other games he's played to earn include Apex Legends, Radical Heights, Spellbreak, Realm Royale, Call of Duty, Escape from Tarkov, Fall Guys, and Hyper Scape.
It's noteworthy that DrLupo pocketed $89,178.37 from playing 24 games as a free agent. He only played one game for Team Rogue to bring in $100.00, 0.11% of his total prize money earned.
The highest sum DrLupo has made from one game is $16,500.00 from the Twitch Rivals: Radical Heights (NA), where he was crowned champion.
Merch Sales
DrLupo earns revenue from his merch store, which has many in-demand products such as tees, hoodies, tanks, mugs, hats, stickers, phone cases, notebooks, mousepads, bottles, leggings, and art prints. All these boast various unique features that make them appealing to his vast pool of customers.
Variety is among the top things to enjoy from shopping at DrLupo's online shop. For instance, he provides countless t-shirts in different colors, sizes, and designs. This way, there's something for everyone, a feature that increases his sales and, consequently, his annual income.
DrLupo's Retirement and Post Professional
DrLupo has been in the game for almost a decade now, and his vigor only increases as days go by. Even so, he has revealed that he intends to hang up his boots by 40, meaning he has several more years to stream on Twitch and create gaming content. To see this dream to fruition, he's saving as much as possible to invest it later and have a reliable income stream to take care of his family.
DrLupo's Merch
Looking to invest in quality DrLupo's merch? Be sure to explore his merch store, which offers various things, such as the following.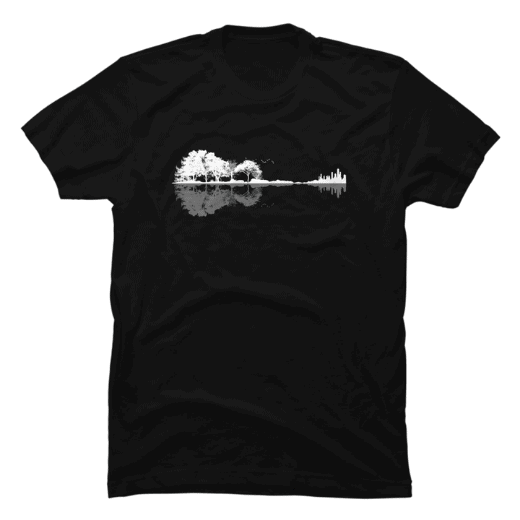 Check out this classic unisex t-shirt available in 10+ colors and plenty of sizes. Its front comes with a printed graphic to enhance its style. This tee's designer, Maryedenoa, also provides tank tops, sweatshirts, mousepads, and drinkware with the same beautiful visual.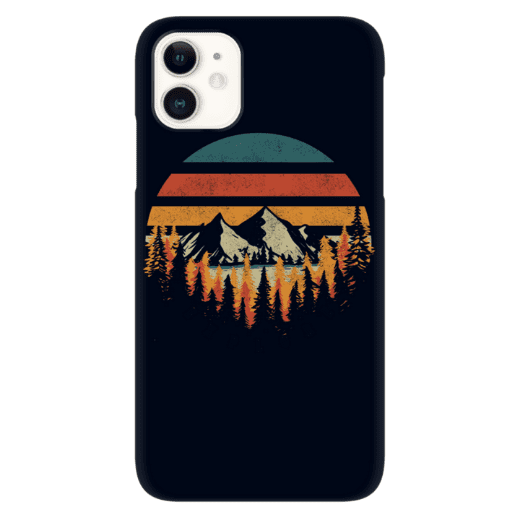 Designed for various iPhone and Samsung models, the Deeply Wild phone case features style, durability, and much-needed convenience. Putting on this phone case and removing it is a breeze, and it comes in many colors, such as navy, black, eerie black, and green.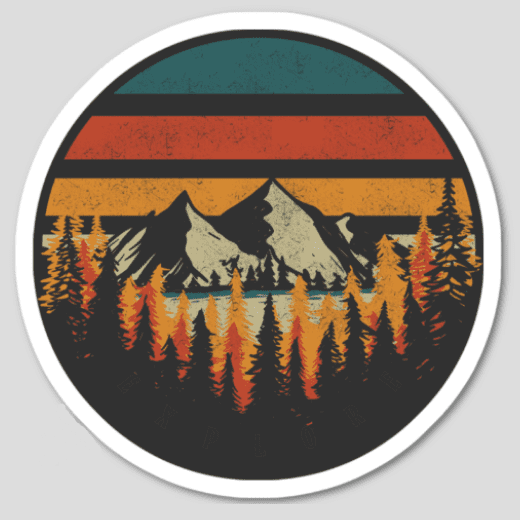 You'll find the Deeply Wild Sticker exquisite if you're a nature enthusiast. Feel free to use it to personalize any item you deem fit. Unfortunately, it's available in one size (3″ x 4″), but orangedan may avail more in the future.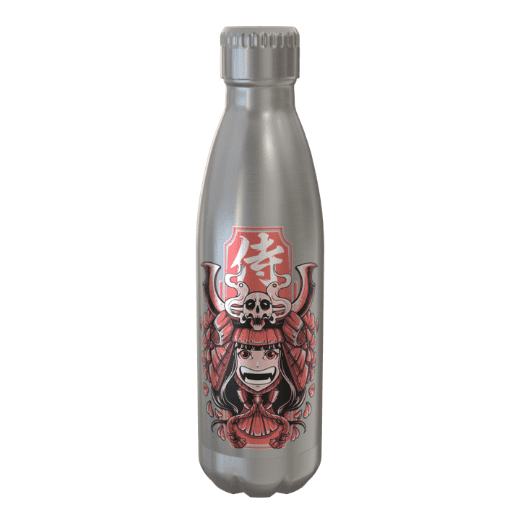 Kai2day designs this top-quality BPA-free, FDA-approved water bottle. It can hold up to 17oz and is available in multiple colors – black, metal, and white. This designer also offers cups and mugs with the same eye-catchy printed design; make sure to check them out.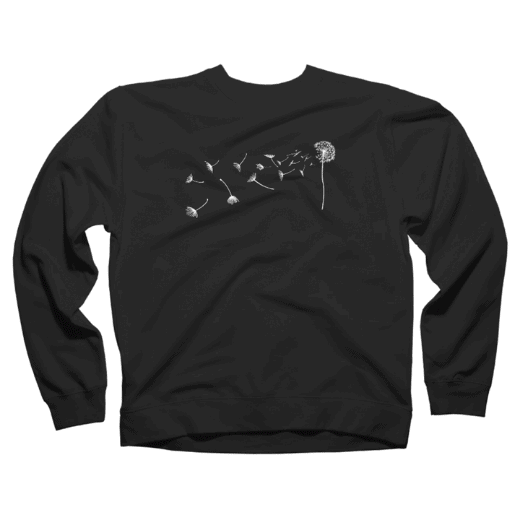 Get this durable and trendy crewneck sweatshirt in any color and size you like- there are many of them available. These garments are constructed to avail optimal softness, comfort, and reduced shrinkage, regardless of your color choice. They're made from a 20/80 poly/cotton blend that boosts their durability.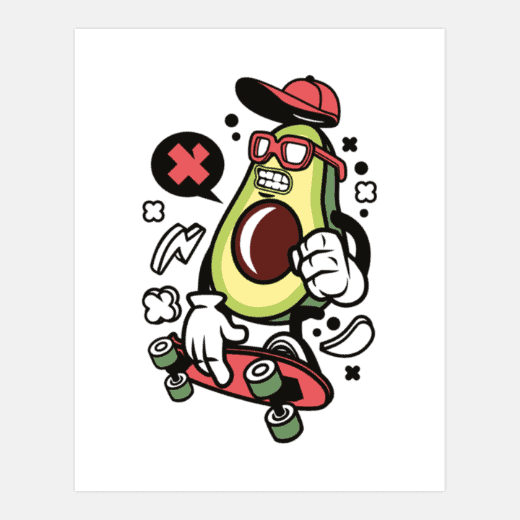 Fancy some quality art to decorate your space? Check out the Avocado Skater Art Prints, more than six frames and five sizes. They all boast a lovely white color and a 1″/2″-inch border to make it easy to hang them on your walls.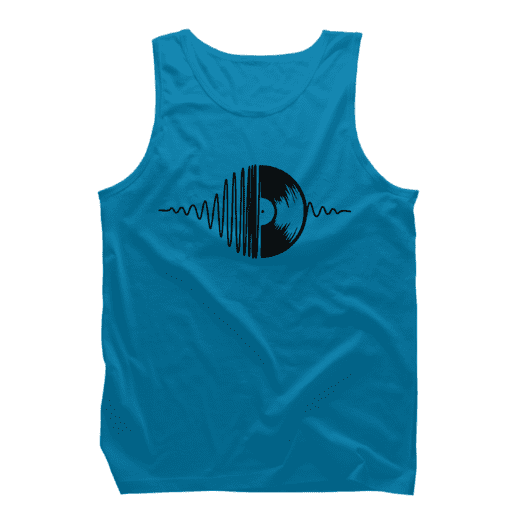 Purchase one of these gorgeous tanks by LipsOfJolie in white, athletic heather, red and turquoise. They are manufactured with ringspun cotton, rendering them strong, durable, and comfy. Their designer allows you to pick from various sizes for convenience.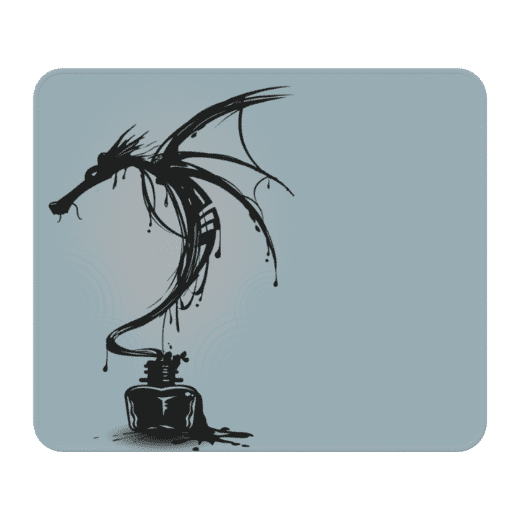 The Ink Dragon Mouse Pad is designed by alnavasord. They let you choose from three sizes, and many colors, including banana cream pie, cocoa brown, bitter lemon, cosmic latte, mint, silver, light blue, and deep carmine-pink. This mousepad features a non-slip rubber back to maximize usability, and a permanent graphic that enhances its visual appeal.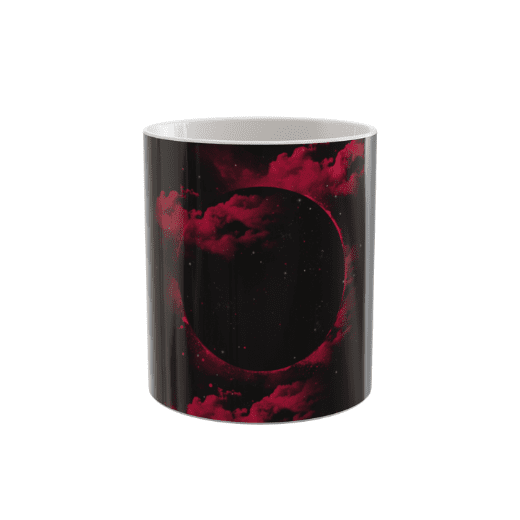 Check out this premium ceramic mug that comes in a beautiful black color. It can hold up to 11oz, making it perfect for taking various hot and cold beverages, such as coffee, tea, or chocolate. In addition, it's low-maintenance and highly convenient, thanks to that it's dishwasher and microwave-safe.
Frequently Asked Questions about DrLupo
Answer: Yes. DrLupo is well acquainted with Ninja. They are pretty close, having gamed together and helped each other gain more followers on social media. Ninja was also there for DrLupo when the latter's father passed.
Question: Where did DrLupo get his current gamer tag?
Answer: DrLupo's tag name is based on a joke his college friends made as they suggested that he should change his name to include 'Dr'.
Question: Who is DrLupo's manager?
Answer: Samantha Lupo, DrLupo's wife, is his manager.
Question: When did DrLupo get married?
Answer: DrLupo married Sam in 2010.
Question: How often does DrLupo stream?
Answer: DrLupo streams daily except on Wednesdays.
Recommended Reads:
Research Citations
https://www.redbull.com/us-en/fortnite-battle-royale-drlupo-twitch
https://www.twitch.tv/drlupo/about
https://www.stjude.org/inspire/series/selfless/mom-business-manager-philanthropist-sam-lupo-juggles-it-all-with-grace.html
https://dotesports.com/streaming/news/full-list-of-all-twitch-payouts-twitch-leaks#gallery-1
https://twitchtracker.com/drlupo