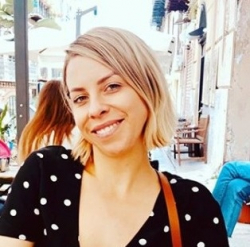 Latest posts by Jodie Chiffey
(see all)
Brett "Dakotaz" Hoffman is a famous American gamer, Twitch streamer, and YouTuber.
Dakotaz's streaming career kick-started about a decade ago. But he didn't reveal his face until 2018 when his fandom had already hit a million. And it's way more than that today.
So, what exactly draws gaming content consumers to Dakotaz?
Well, this streamer's Fortnite gameplays and guides are pure gold! His versatility is also remarkable as he can still play other titles with exceptional prowess. These include H1Z1, PlayerUnknown's Battlegrounds, Dead by Daylight, Fall Guys, Among Us, Back 4 Blood, and Dead by Daylight.
Besides, Dakotaz has a charming personality, and the lethalness he displays every time he steps into a gaming room is attractive.
If you hope to learn more details about Dakotaz, stick around!. Here's everything worth knowing about this streamer whose trademark logo is a wolf. First, his quick facts!
Dakotaz's Bio Facts
| | |
| --- | --- |
| Real Name | Brett Hoffman |
| Birthdate | July 13, 1986 |
| Birthplace | United States |
| Nickname | Dakotaz |
| Height | 5 ft.10 (178cm) |
| Nationality | American |
| Zodiac Sign | Cancer |
| Siblings | Dakotaz has several siblings, including three brothers |
| Children | Unknown |
| Spouse/Partner/Girlfriend | Dakotaz is single as of this writing |
| Games Played | Fortnite, Among Us, Fall Guys, etc. |
| Net Worth | Approximately $3M |
| Social Media | Twitch: dakotaz, Youtube: dakotaz, Instagram: dakotaz, Twitter: @dakotaz |
| Awards | Dakotaz is yet to win any gaming or content creation awards |
| Last Updated | March 2022 |
Dakotaz's Birthplace and Early Life
Dakotaz was born July 13, 1986, in Dearborn, Michigan.
This talented video gamer hasn't revealed the names of his parents. And much about his family is not public knowledge.
Still, we discovered that Dakotaz has several siblings, including his twin "Hofmvn", also a Fortnite streamer, and two more brothers, Brian and Larry. We couldn't find out whether he has any sisters.
Be that as it may, Dakotaz's kin made his childhood more fun as they'd play and complete house chores together.
Dakotaz went through formal education. One of the institutions he attended was the P.D. Graham Elementary School in Westland, Michigan. Even so, little about his college or university life is known.
See also: N0tail Bio
How Did Dakotaz Get Started Gaming?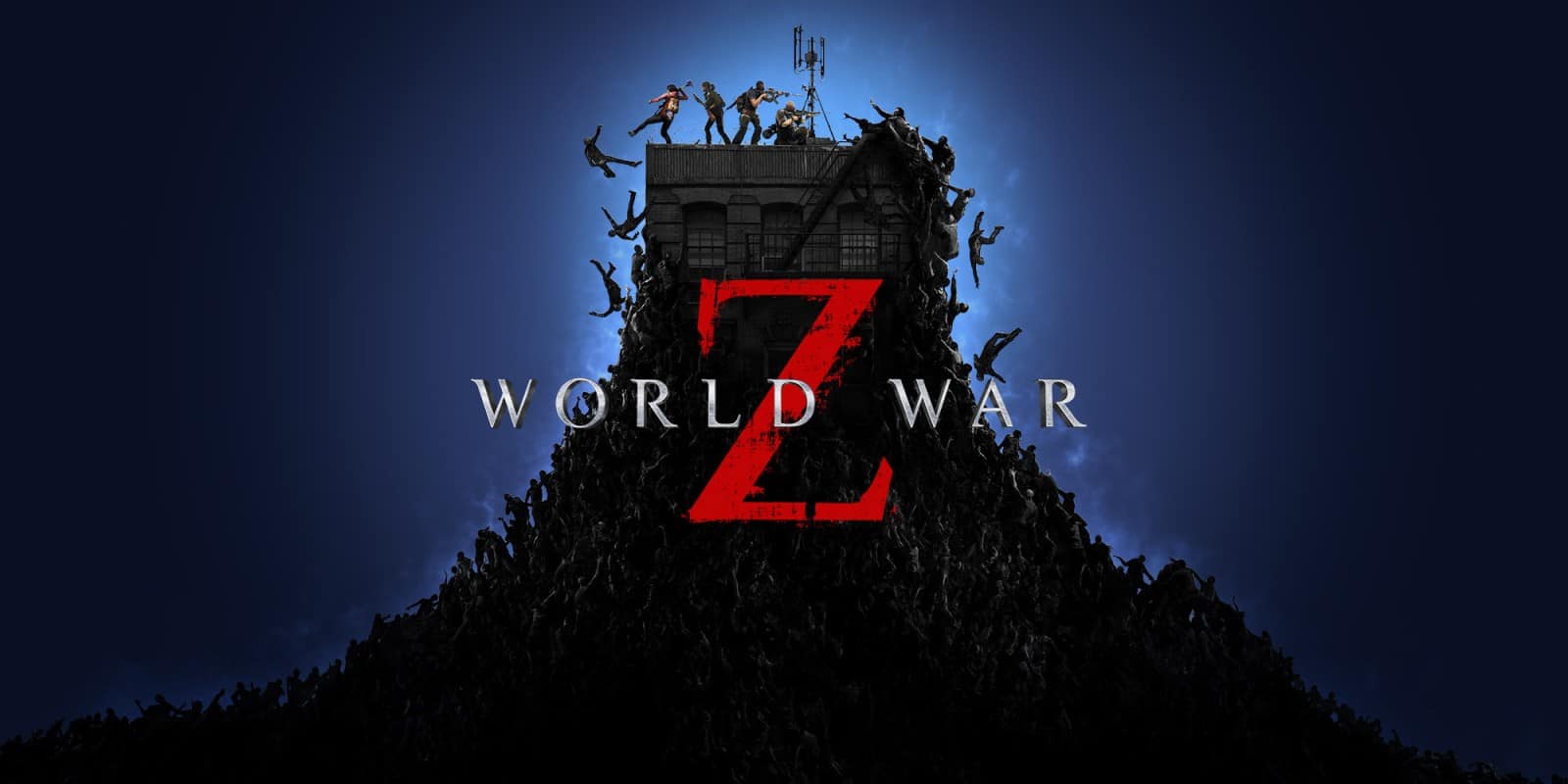 Like most tech-savvy individuals, Dakotaz has always been fascinated by video games and the valuable entertainment they offer.
Even so, he only ventured into video gaming as a profession after he completed his studies.
His pro gaming journey began with posting War-Z and Clearview PVP videos on YouTube in 2013. Shortly after, he joined Twitch and began streaming frequently. But never in his wildest dreams did he imagine that he'd blow up on both of these platforms.
Still, it happened.
His following massively grew after the release of Fortnite as he turned out to be incredibly skilled at it.
Dakotaz's evident gaming talent allowed him to join Team SoloMid (TSM) in 2018.
He played for this team for a year and moved on to Loaded.
Dakotaz Videos
Most people strongly believe that Fortnite is Dakotaz's forte. This doesn't mean that he's anything short of outstanding when playing other titles. This video with his Among Us highlights is enough proof of the same. His zeal as he games on is notable, and we also can't ignore his cool playstyle.
Be sure to watch this exciting 9-minute video of Dakotaz showcasing his remarkable Fortnite skills. He's playing the latest version, indicating that he's always up to date when it comes to this title, which is among his favorites.
See also: Lirik Bio
Dakotaz Gaming Setup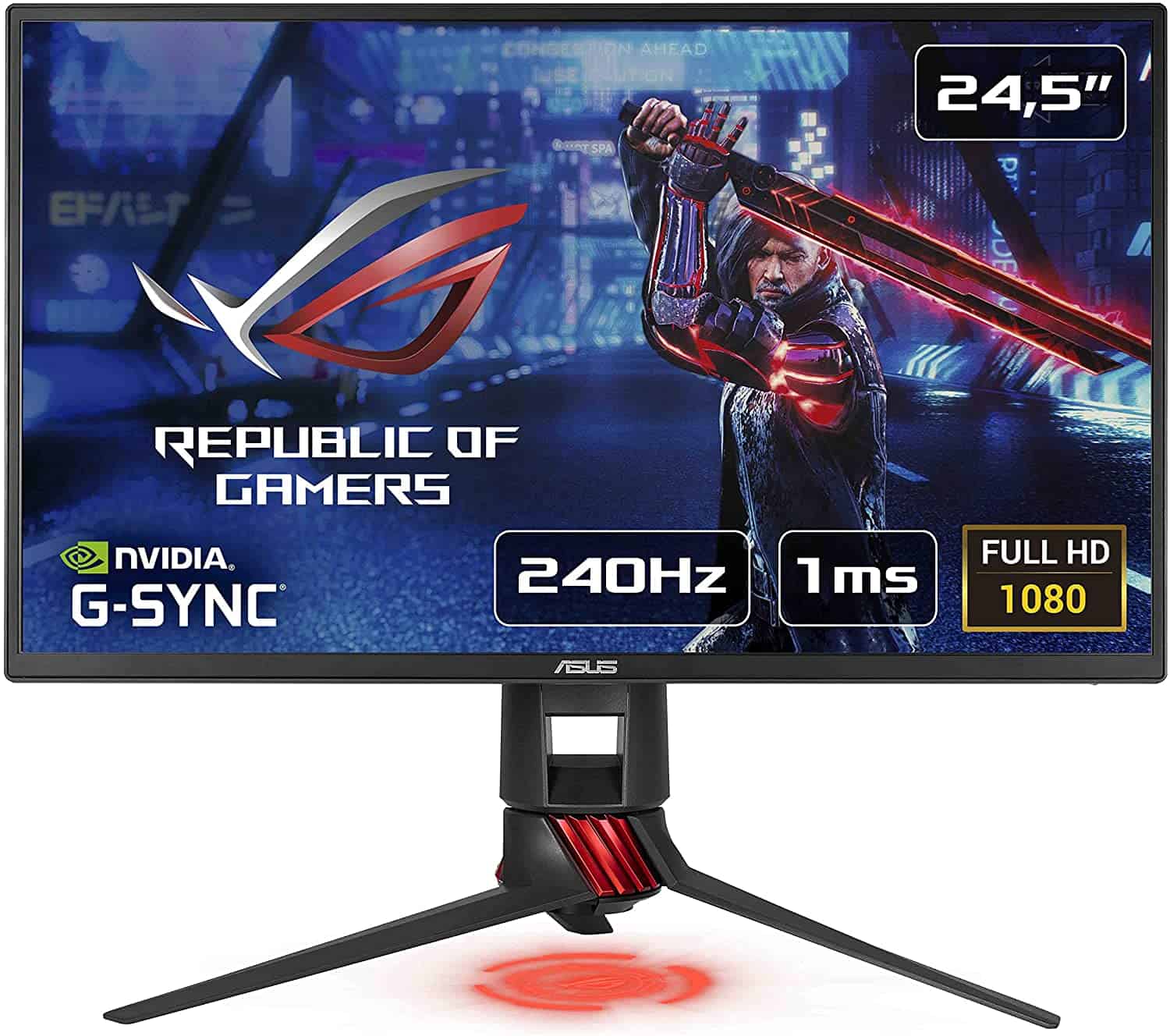 The Asus ROG Swift PG258Q is a midsized gaming monitor designed for fast-paced action gaming. It has a native refresh rate of 240HZ allowing it to seamlessly load as many frame rates per second as Dakotaz's CPU can supply.
The monitor is powered by G-Sync technology that is designed to eliminate motion blur and screen tearing. Pair this with an ultra-fast 1ms response rate and Dakotaz can expect nothing short of fluid and super-smooth gameplay.
The monitor is VESA wall-mountable reducing clutter and creating more desktop space for Dakotaz's other gaming gear. But this doesn't eliminate the possibility of having it on his desk as it also comes with ergonomically designed stands that allow full tilt, swivel, pivot, and height adjustments.
Other features include a Game plus hotkey for in-game enhancements, strong bold lines, and customizable built-in-lighting effects with a futuristic gaming-inspired design.
The Logitech G502 is an ambidextrous gaming mouse whose versatility and efficiency can be attested to by renowned players like Dakotaz. It relies on mechanical switches to cut back on distance and time lost between keypresses and feedback.
Accuracy, precision, and ultra-fast response rate are synonymous with Fortnite. Fall short of these features and the best you can ever be is an aspiring player. And this is why the Mouse relies on the HERO 25K next-gen architecture.
The design renders the mouse capable of 400 + IPS across the 100-25600 DPI with zero filtering, smoothing, and acceleration.
The mouse comes with 11 customizable buttons and onboard memory allowing Dakotaz to save up to 5 ready-to-play profiles.
It also comes with programmable RGB lighting that allows for a near limitless color synch from its vast collection of up to 16.8 million color options to match Dakotaz's other gaming gear.
To attune to Dakotaz's changing gaming needs, the mouse has an adjustable weight system which allows for a more personalized weight for the multitude of games Dakotaz tries.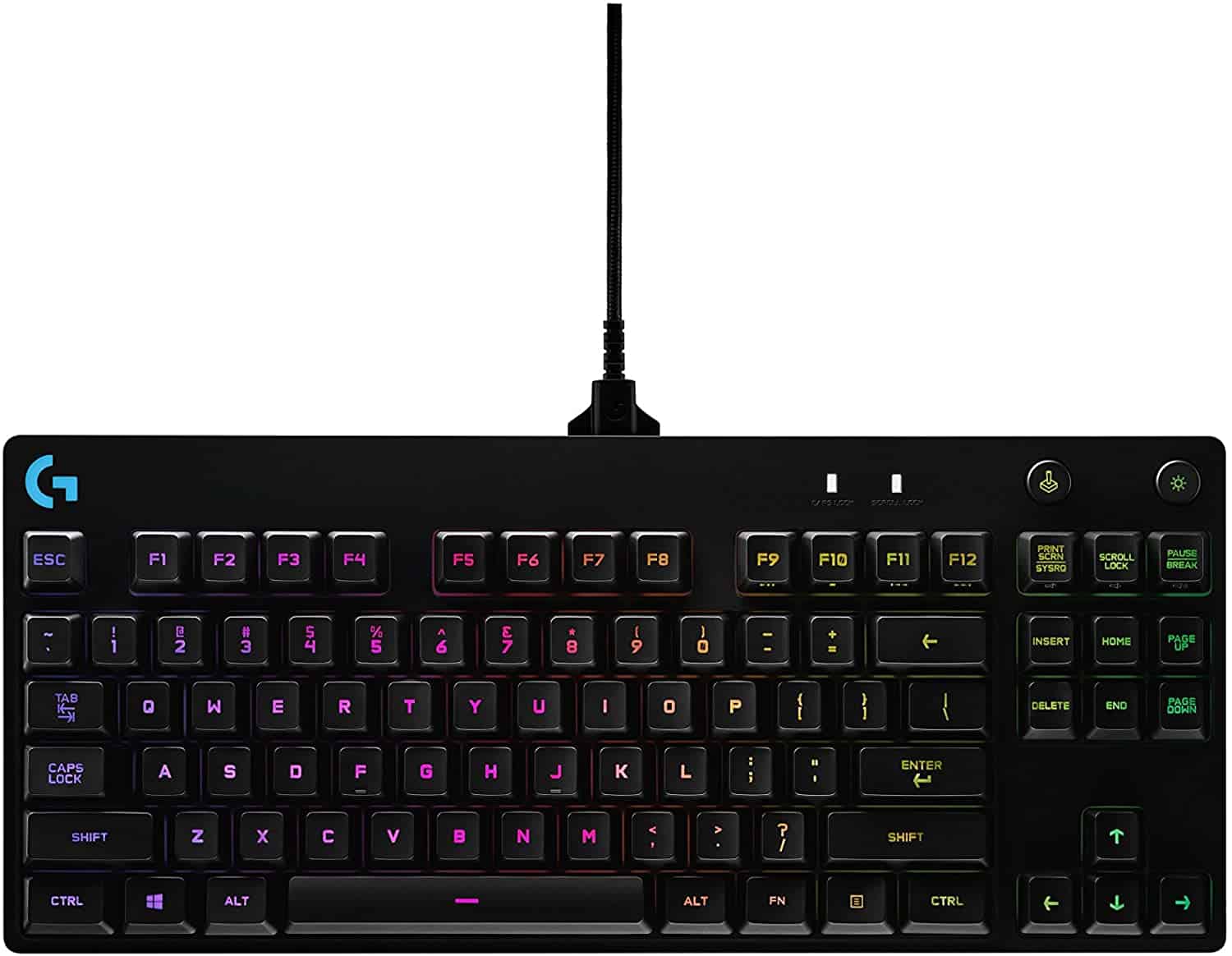 The Logitech G pro mechanical is a sturdy keyboard customized to the specifications of eSports Pros. It blends speed, quiet performance, and precision making it one of the most preferred keyboards for Fortnite players.
The keyboard is compact with an ultra-slim design to free up more table space for mouse movements during intense gaming sessions. The keyboard connects to the CPU and other components through a detachable three-prong USB cable. This makes it not only portable but also easy to attach without compromising connection.
Unlike most mechanical gaming keyboards with standard mechanical switches, it features Durable Romer G switches that give 25 percent faster actuation and almost instantaneous response.
Another mention worth feature is its 3 step angle adjustment rubber feet for better stability across varying gaming needs.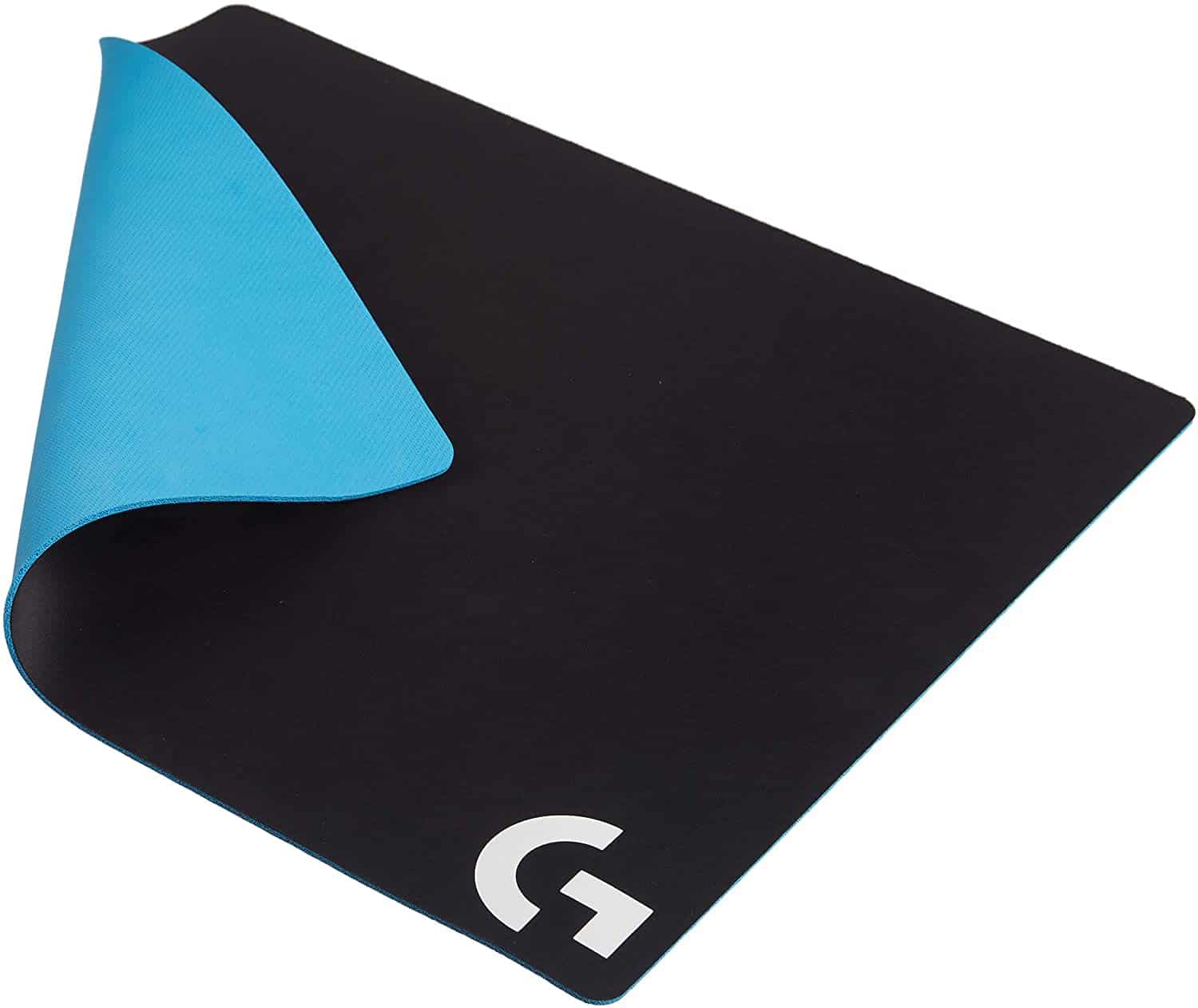 Dakotaz relies on the soft rubber square-shaped Logitech G640 mouse pad. The pad's soft edges improve wrist comfort as the mouse moves back and forth without bunching up.
It offers moderate resistance on its smooth textured surface to guarantee accuracy and precision during rapid or sudden mouse movements.
Other features include a consistent texture surface for consistent mouse tracking, easy roll-up for transportation, and is lightweight to allow for easy transportation.
The powerful CPU has 6 cores and 12 threads that can clock up to 4GHZ. It has Quad DDR4 2666 Memory Channels meaning that it can easily double up the memory capability of most CPUs.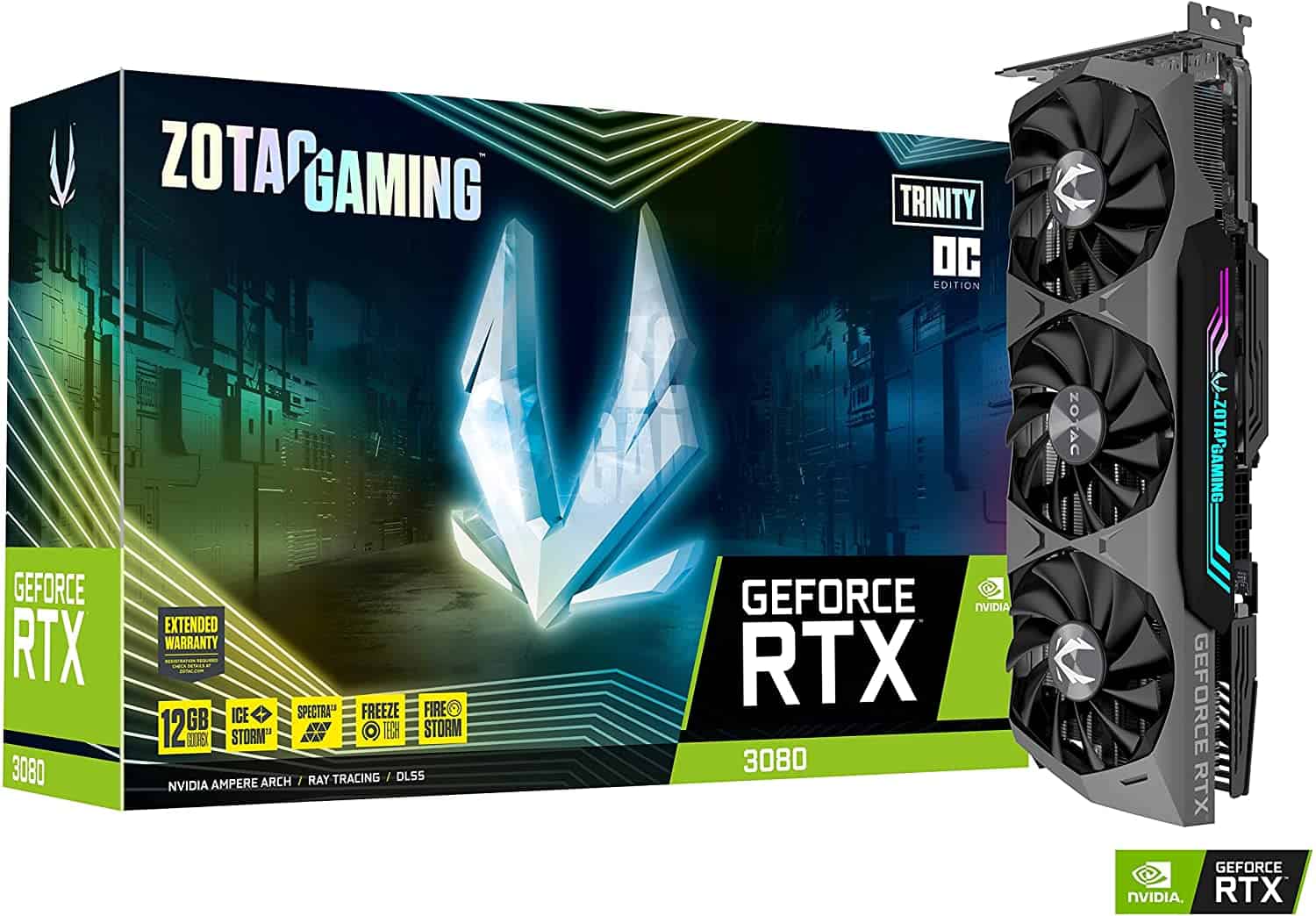 Nvidia Geforce RTX 3080 is what Dakotaz prefers for all his gaming needs. The Nvidia Geforce graphics cards prominently feature in the gaming setup of legendary gamers like Gronk and Strahfe(Skip to Strahfe and Gronk's bio). It is no surprise therefore that Dakotaz settled for it.
The RTX 3080 ti is powered by Ampere-Nvidia's 2nd gen RTX architecture to deliver the ultra-performance most gamers crave. It runs on new streaming multiprocessors, enhanced RT cores, and superfast G6X memory to deliver the ultimate pixel quality images.
Its new dual axial-flow allows Dakotaz's PC to deliver the highest possible thermal performance without compromising fan acoustics. Other than the thermal advantage, the design also naturally reinforces the free flow of air resulting in a quieter and cooler gaming system.
Through Nvidia's G-sync innovative design, Dakotaz can react quicker, acquire targets faster, aim with increased precision to raid, and obturate all his opponents with zero latency.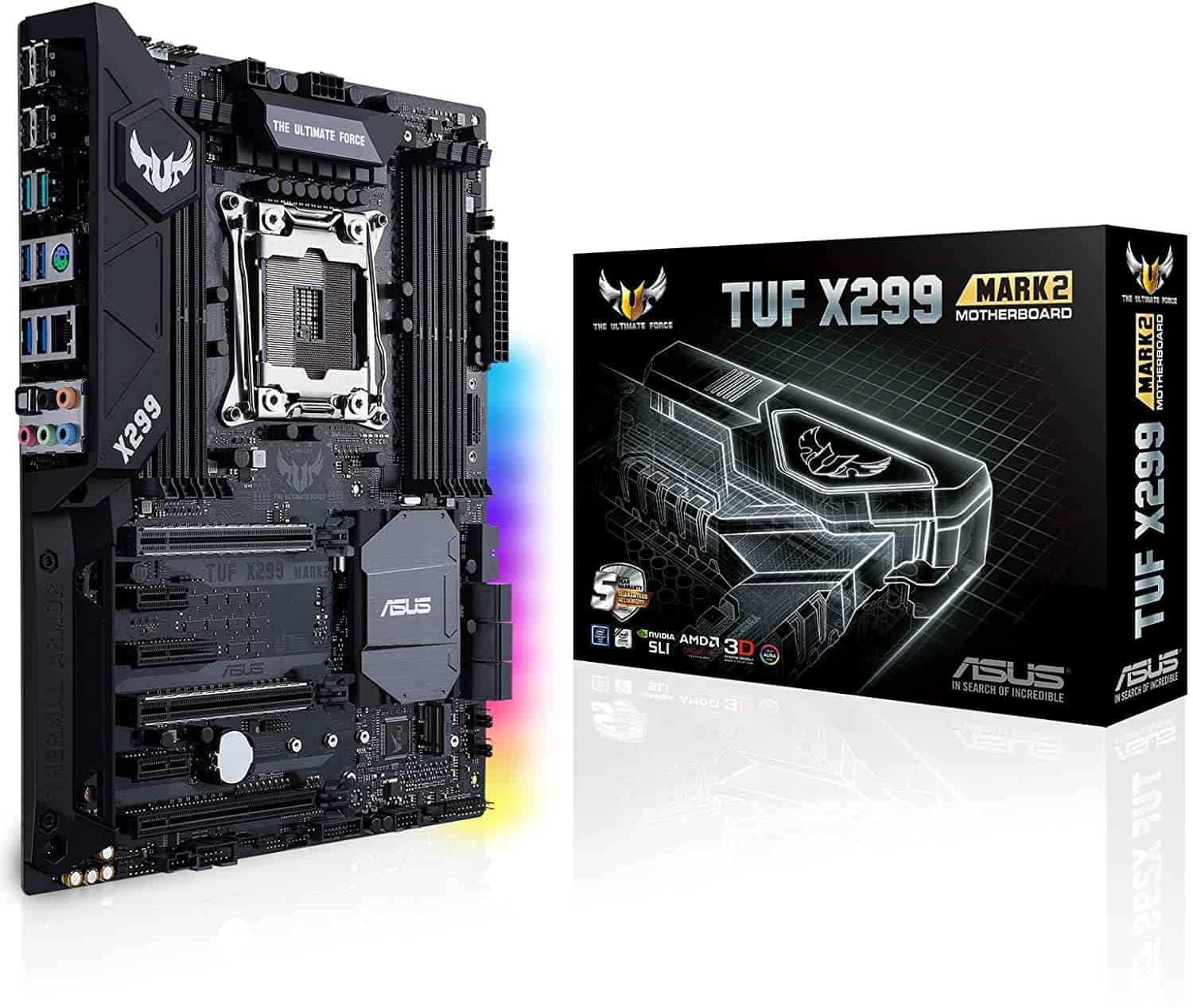 The TUF X299 Mark 2 is a cutting-edge PC motherboard built for gamers and computer enthusiasts that demand consistent and reliable performance.
Thanks to the inbuilt Thermal Radar 3 design, Dakotaz can access real-time temperature monitoring options including complete system cooling as his PC kicks into overclocking mode.
For aesthetics, the mainboard boasts of ASUS's Aura Sync which makes it possible for him to sync all his ASUS-enabled devices to complimentary RGB lighting.
Other notable features include a T-Topology innovation that enhances memory stability for higher frequency games and Pro Clock II technology, which provides flexibility for fine-tuning system overclocks.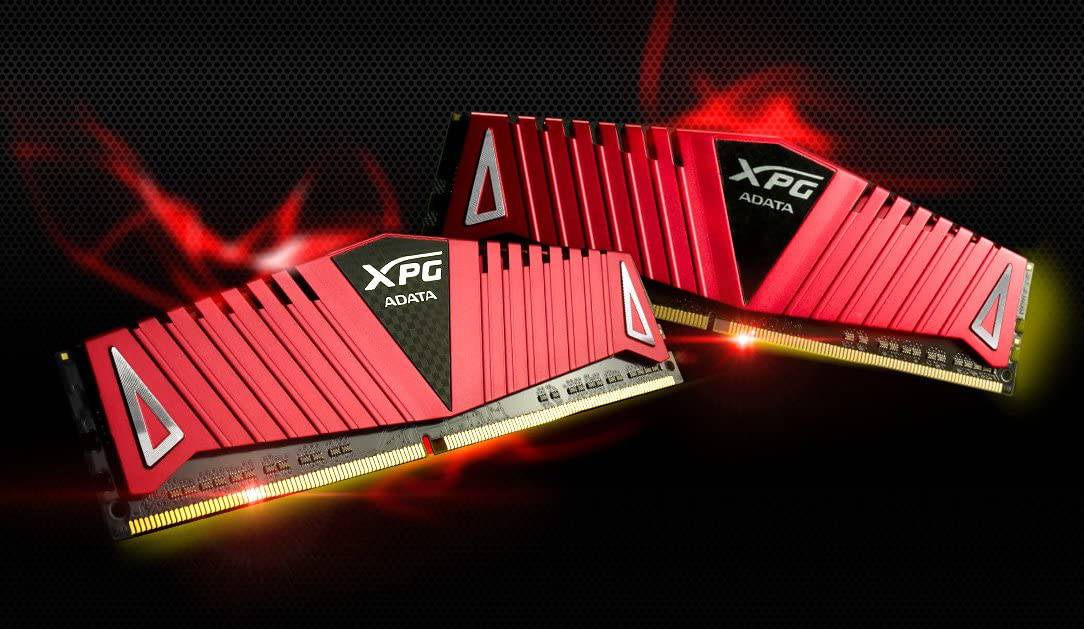 The Adata XPG Z1 memory kit is one of the best things to be invented for gaming enthusiasts.
Upon release, the kit was marketed as "Efficiency Double, Performance Unlimited."
And this is in perfect tandem with Dakotaz need for high performance, low voltage, and lower timings. The kit has an inbuilt overheating buffer technology in the name of a 10 layer 2oz copper PCB.
Thanks to this technology, the kit has enhanced cooling to guarantee Dakotaz a reliable and trouble-free gaming experience day and night.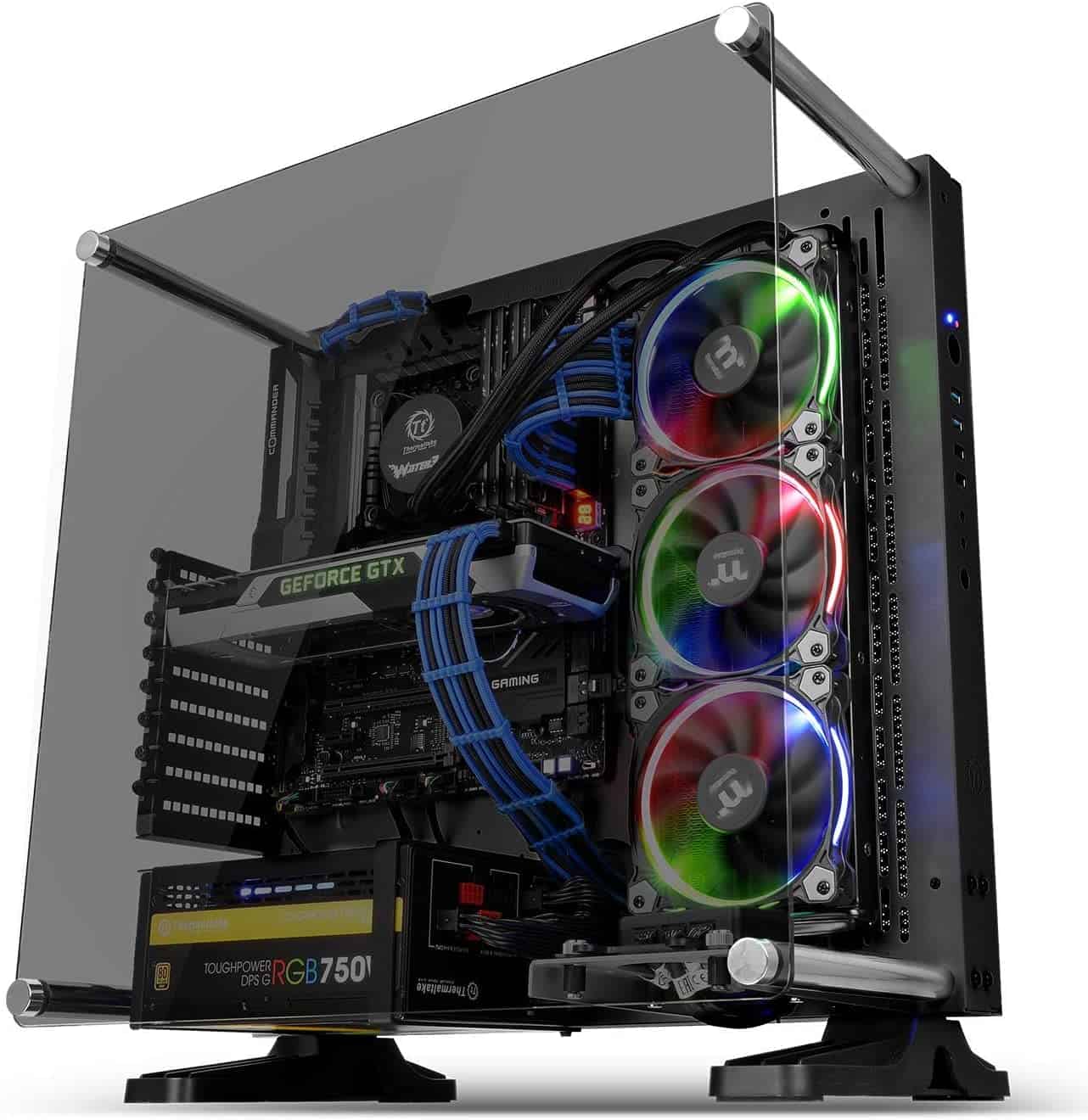 The Thermal Core P3 is an open-frame gaming computer case whose versatility is yet to be matched. It can allow for multiple uses as it can be wall-mounted, be horizontally placed, or even adopt a vertical placing for space-constrained users.
Its transparent front tempered glass allows Dakotaz to flaunt his exceptional chassis to his vast fan base. To guarantee the safety and compatibility of diverse components from manufacturers, the system is made from durable military-grade 5mm thick glass.
It also supports liquid cooling and allows for versatile customization to fit most gamers' and Modder's orientations. Additionally, the case allows for extensive expansion to allow gamers to build to bring to the fore their wildest gaming dreams.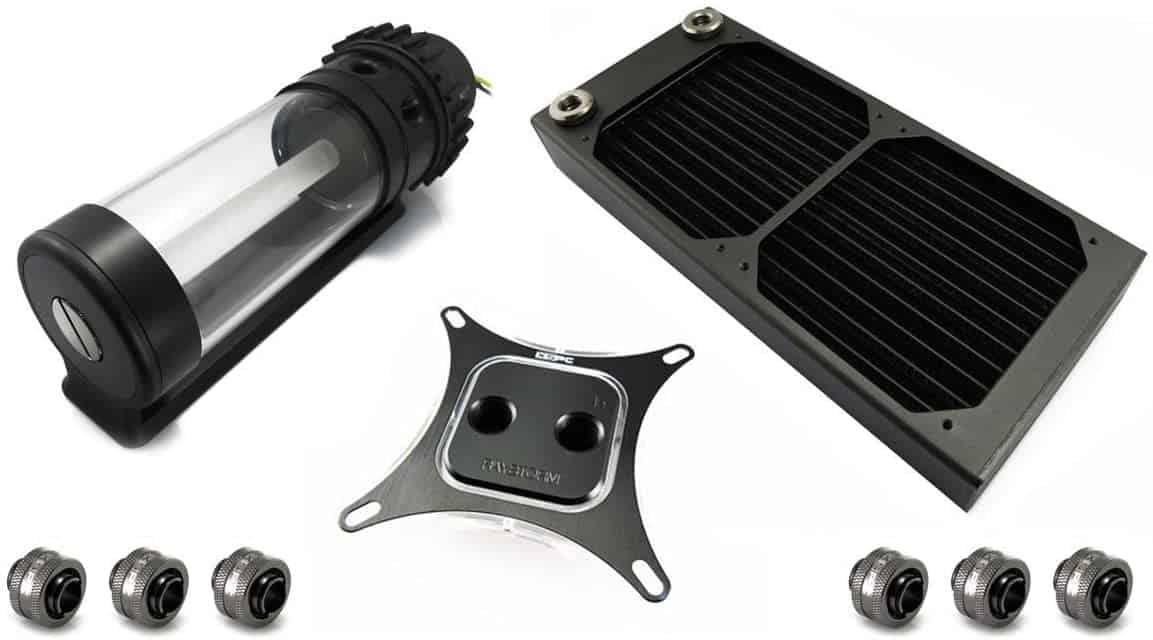 Dakotaz prefers the XSPC Raystorm D5 AX24. This superb piece of engineering design works tirelessly circulating through his various components to absorb the excessive heat generated. This system of cooling is the secret behind his heightened silent gaming environment as it eliminates the need to have loud fans.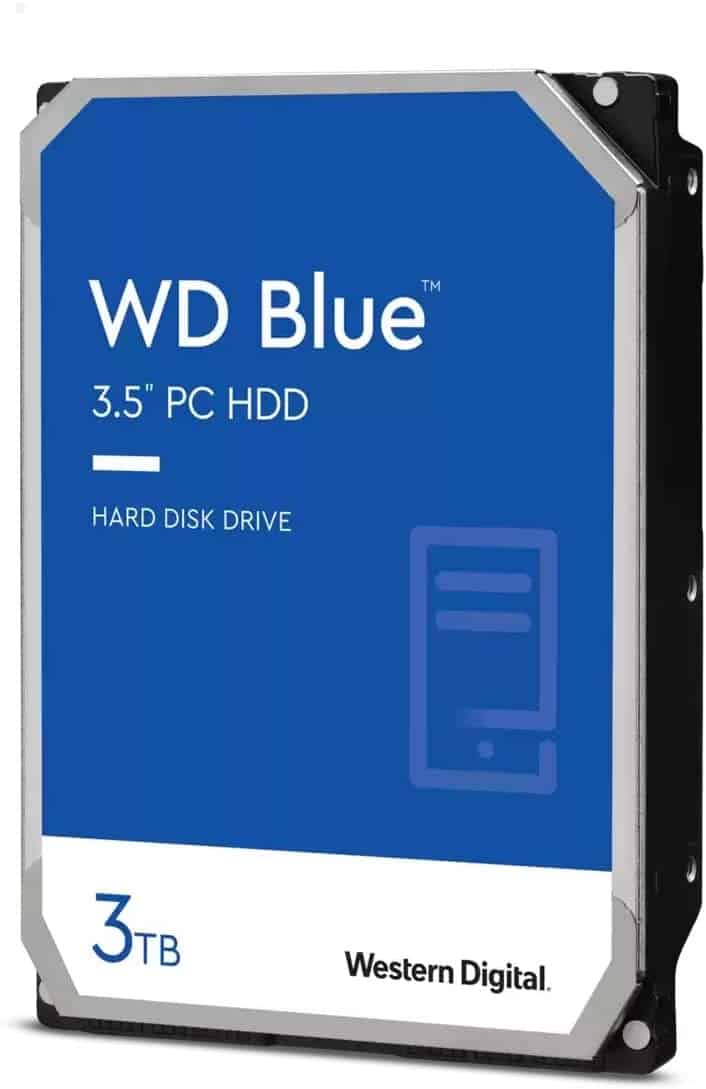 The diversity of WD's internal hard drive capacity is truly vast. So is their reliability for everyday computing and gaming. To fill the need for an extensively expandable space, Dakotaz stocks the 3TB WD hard disk. The drive has impressive read and write speeds, is fairly affordable, durable, and is thoroughly efficient for Dakotaz gaming needs.

The SSD has an irrationally ultra-fast read/write speed of up to 7000/5300MB/S. With such speeds, Dakotaz can power up his PC, launch memory-intensive games, and raid his opponents in seconds.
The SSD comes in a compact form factor design making it easily fit in limited spaces or even freeing up enough spaces for more internal drives.
Other features include compatibility with a downloadable WD-BLACK Dashboard software for gaming customization and a Next-gen PCIe Gen4 technology that has been optimized for top-tier gaming.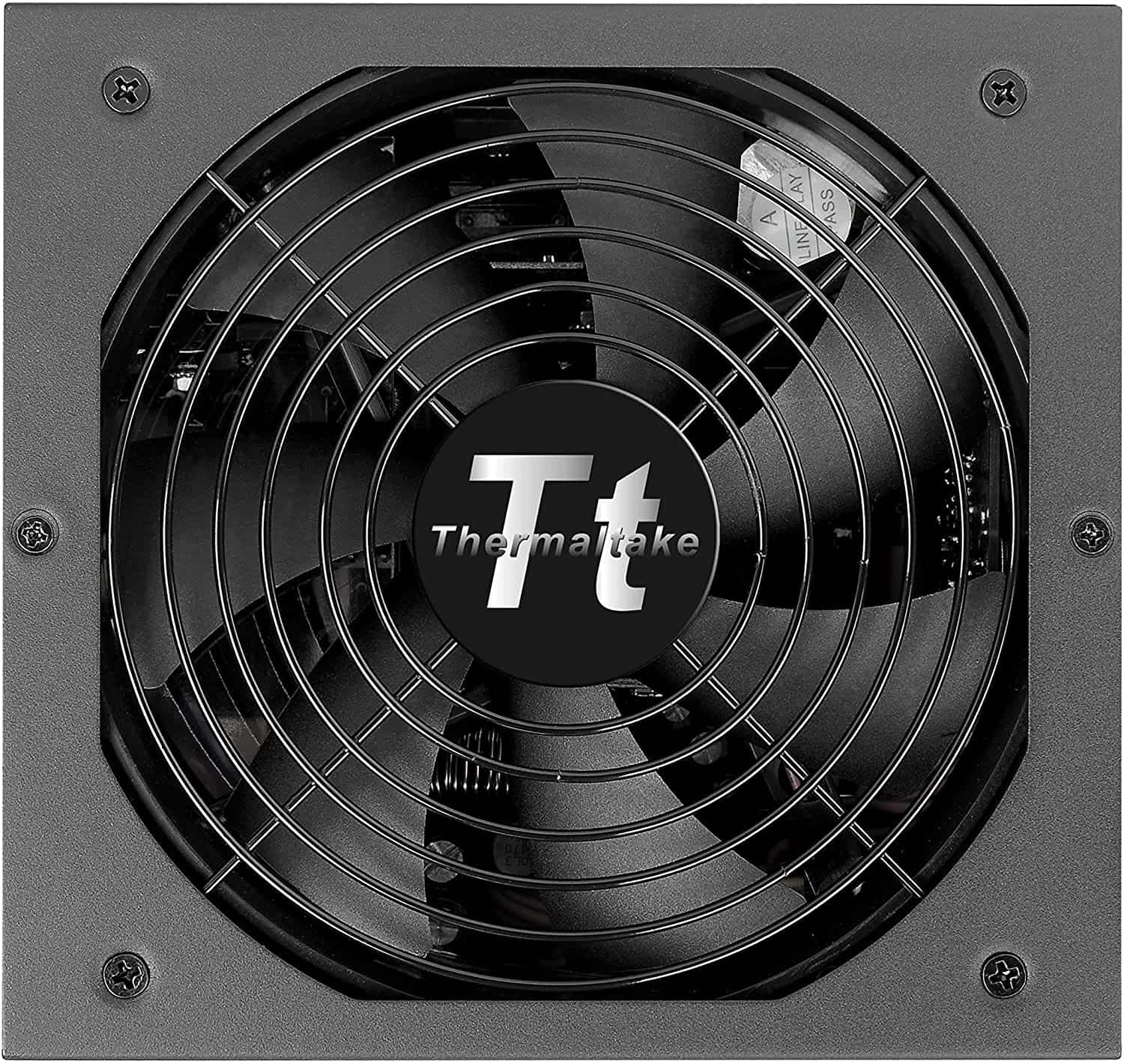 The Thermaltake Smart 750W is Dakotaz's power surge solution. The power supply stores power in top-quality Japanese capacitors for the much-needed stable and reliable gaming environment.
It also boasts of an industrial-grade build that consistently regulates power to protect Dakotaz's pricey and treasured gaming gear against over/under current/voltage that may lead to short-circuiting.
Unlike other noisy PSUs, the Smart Thermaltake relies on ultra-quiet fans that furiously but silently work to guarantee cool performance and silent operation.
Other features include a low profile and flat cable profile to reduce cluttering and an 80% plus bronze certified technology to cut back on energy cost.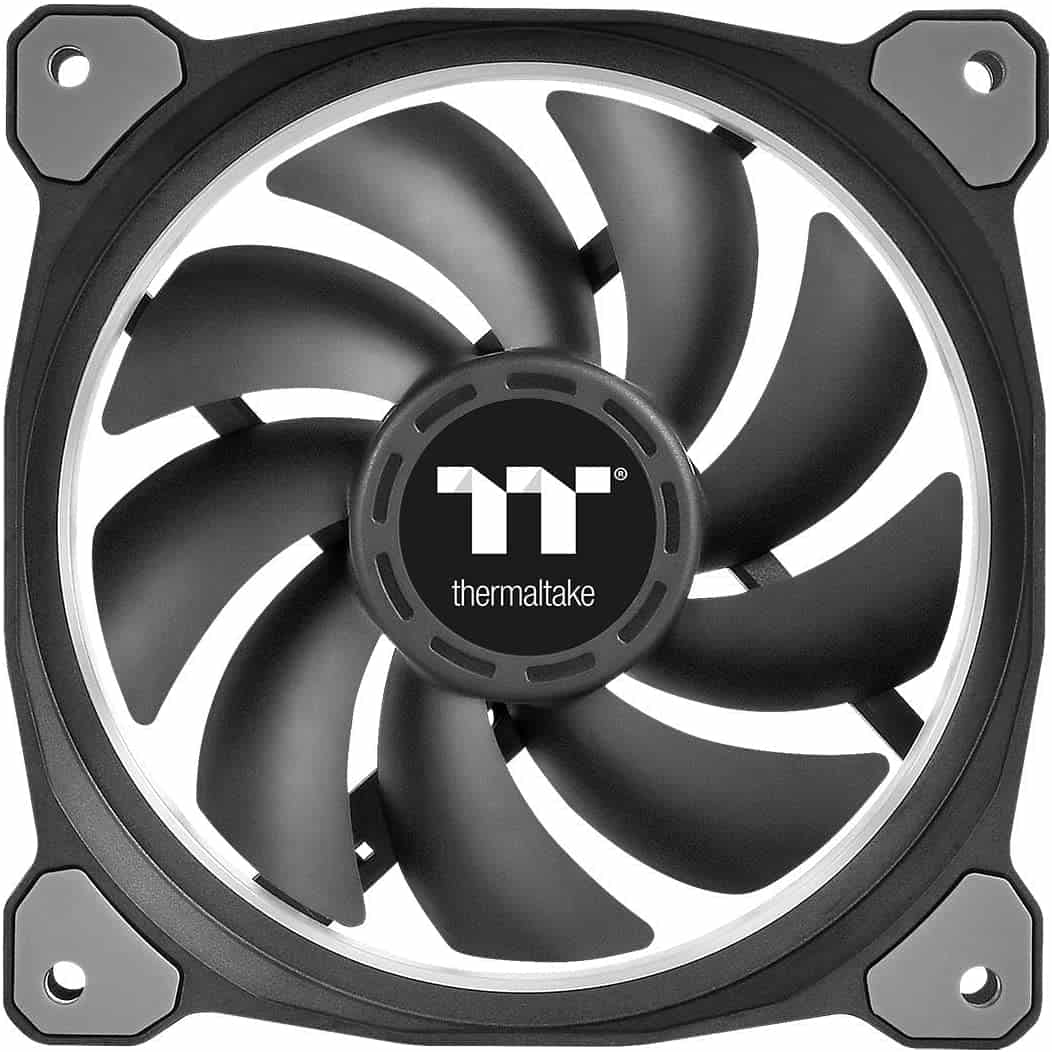 Working to complement the efforts of liquid cooling for Dakotaz gaming gear is the powerful Thermaltake Riing Plus. The fans generate extensive well-circulated airflow without distracting Dakotaz focus thanks to the 9 blades' high static pressure design.
The fans are powered by the hydraulic bearing low noise design that improves thermal efficiency without compromising on silent operation.
Other features include an anti-vibrating mounting system, 2 separately controlled RGB lighting systems, and a 16 controller link capability.
Dakotaz's Microphone: Heil Pr40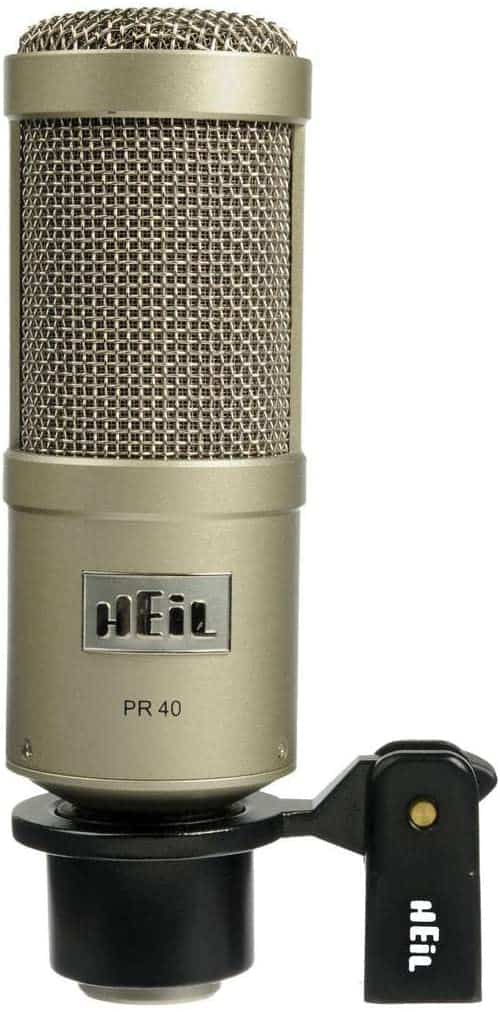 To give his viewers and fans the much-needed high-quality audio, Dakotaz leverages the power of the Heil Pr40.
The microphone comes in a solid steel body with a zinc die-cast bottom ring, has a 28HZ to 18KHz frequency response, and an impendence of 600 ohms.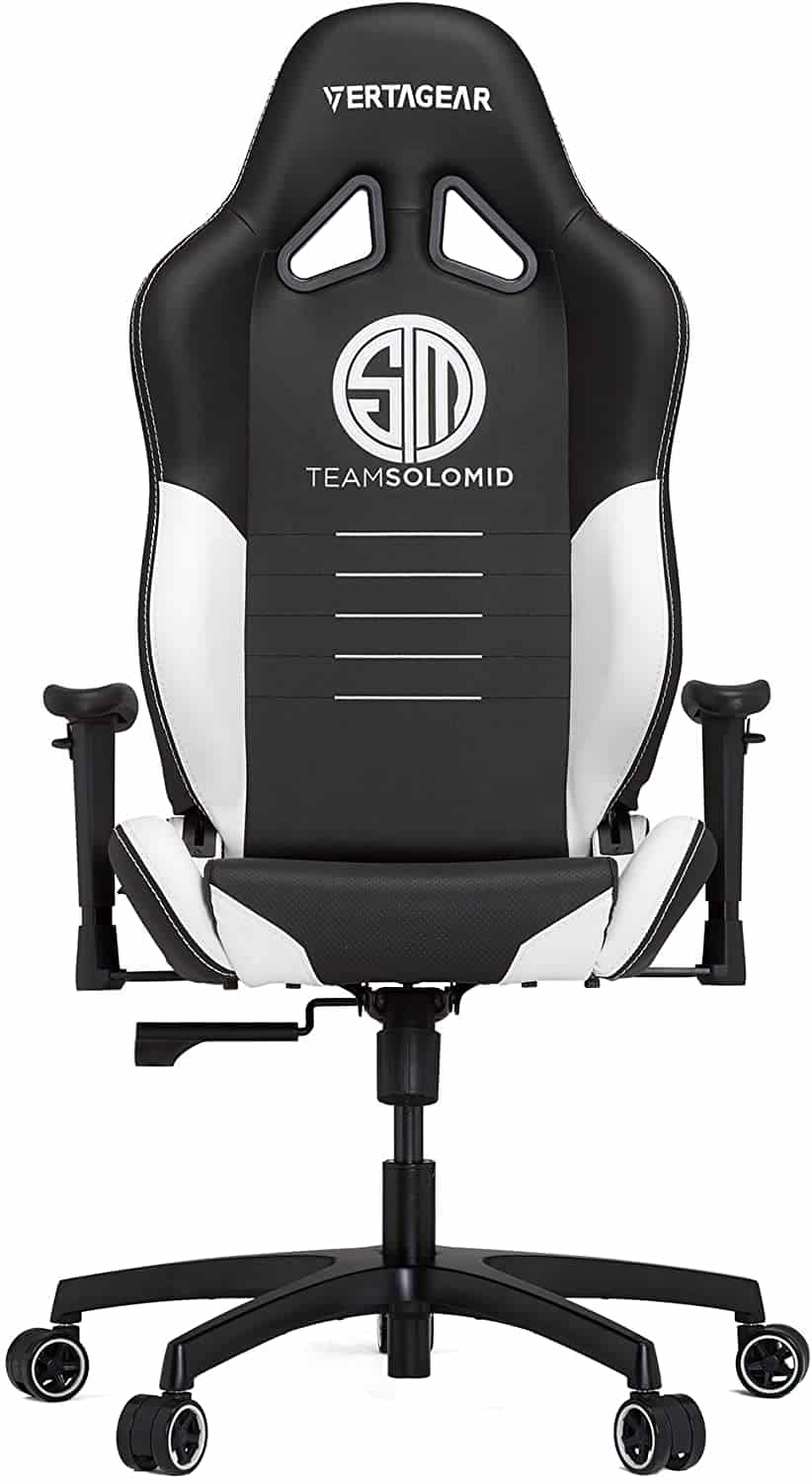 The Vertgear VG SL2000 series is Dakotaz's choice of lumbar support. The gaming chair is an ergonomically designed high-end piece of hardware that allows for extensive adjustability, manipulation, and support.
The chair is designed to conveniently enable single-person assembling with limited mental inputs. Its key features include a reinforced 5-star base, extra accessories, and a steel frame covered with ultra-premium and resilient foam.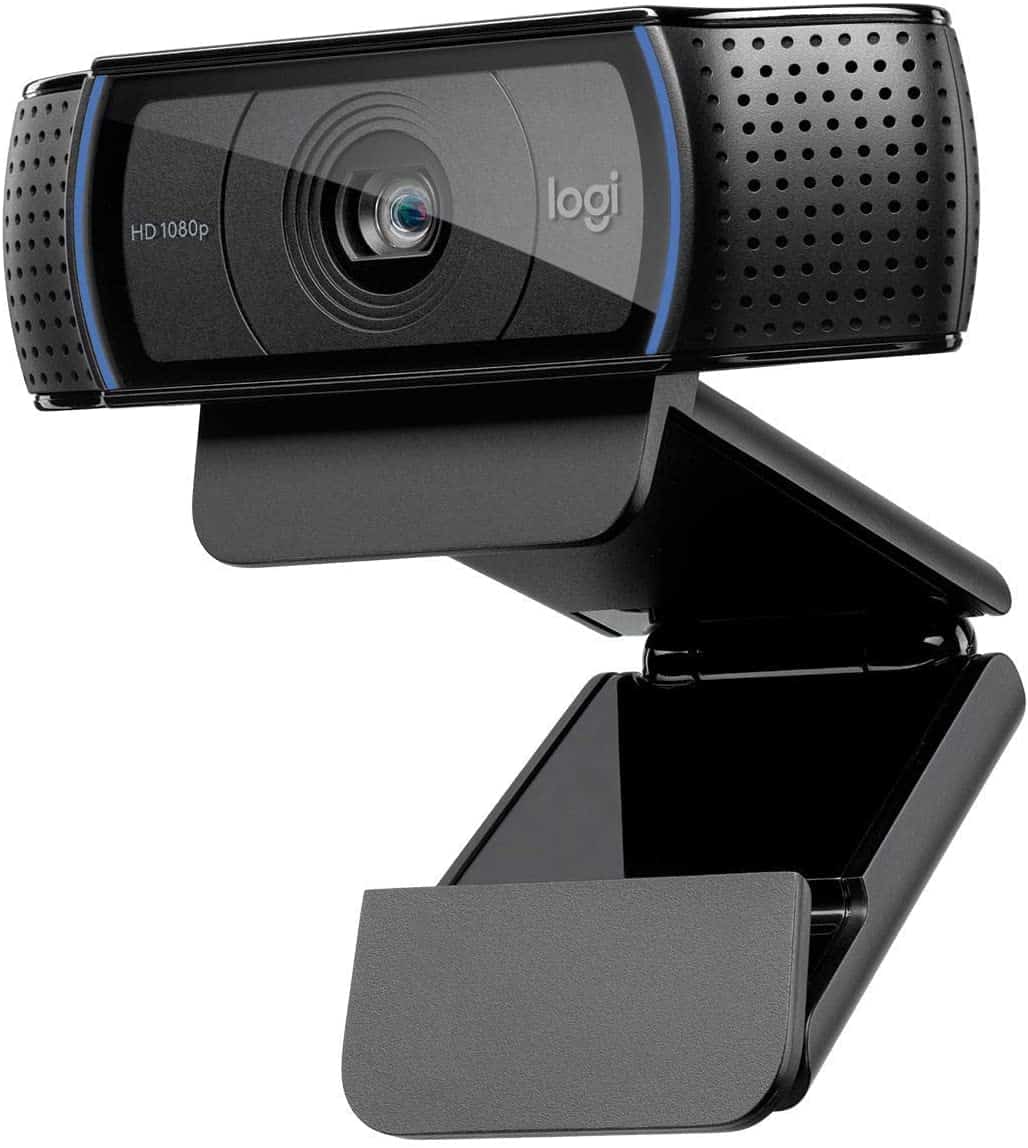 For many new entrants in the gaming world, the Logitech C920 may come across as a fairly obsolete webcam, given the recent invention and re-invention in the camera world. But not to Dakotaz, Gronk, and Dyrus, all of whom can attest to the near limitless video quality the camera can render.
The webcam was designed to serve the diverse needs of both amateurs and professionals. And this is evident from it is a vast range of resolution of 1080p at 30 fps to 720p at 30 fps.
It comes with tripod-ready universal clips for monitors, laptops, and LCDs, automatic low light correction, automatic noise reduction, video compression capabilities, as well as high-quality recording mics.
Dakotaz Gaming Settings
Mouse Settings
| | |
| --- | --- |
| DPI | 2400 |
| X-axis sensitivity | 6.7% |
| Y-axis sensitivity | 6.7% |
| HZ | 1000 |
| Scope sensitivity | 100% |
| Targeting sensitivity | 100% |
 Key Bindings
| | |
| --- | --- |
| Wall | Q |
| Floor | F |
| Stairs | V |
| Roof | Mouse 4 |
| Trap | T |
| Use | E |
| Building Edit | G |
| Reload/Rotate | R |
| Crouch | L-Ctrl |
| Sprint by default | On |
| Inventory | I |
| Map | M |
 Other Settings
| | |
| --- | --- |
| Nvidia Settings | Default |
| Color Blind Mode | Off |
| HUD scale | 0.85 |
| Brightness | 0.50 |
Video Settings
| | |
| --- | --- |
| Window mode | Fullscreen |
| Display resolution | 1920×1080 (16:9) |
| Frame rate | Unlimited |
| 3D resolution | 1920×1080 (100%) |
| View distance | Far |
| Shadows | Off |
| Anti-aliasing | Off |
| Textures | Low |
| Effects | Low |
| Post Processing | Low |
| VSync | Off |
| Motion blur | Off |
| Show fps | On |
| Allow Multithreaded rendering | On |
Dakotaz's Family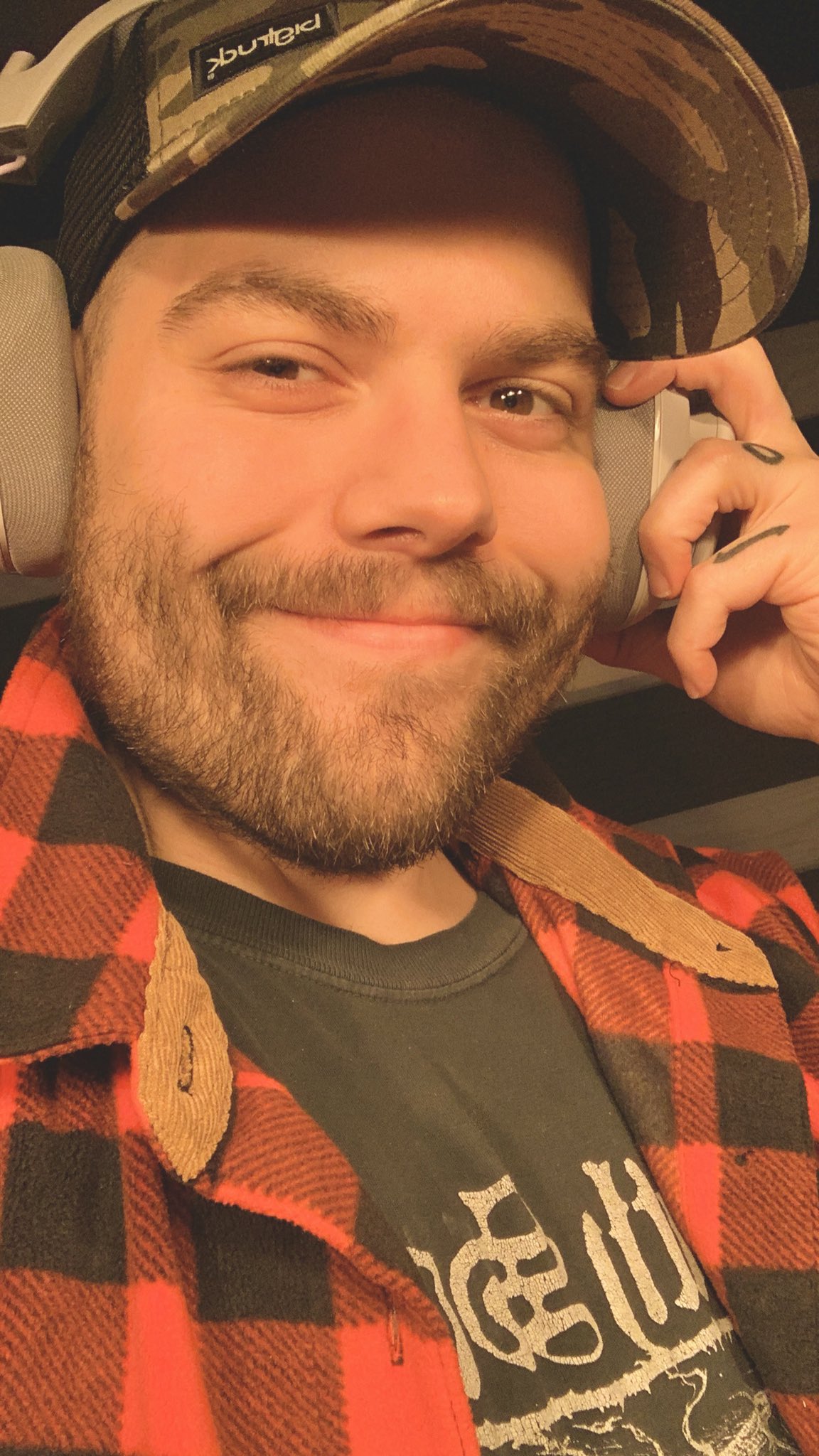 Dakotaz has always tried to keep his professional life detached from his romantic involvements.
Even so, he was in a relationship with a lady whose identity was in the dark for around eight years.
Dakotaz and his ex-girlfriend went their separate ways in 2020, and they didn't disclose what prompted their breakup.
But he has always admitted that he was pretty fond of his girl back then and appreciated her for supporting his streaming career.
Dakotaz's Net Worth and Career Earnings
As of 2021, Dakotaz had a net worth of approximately $3 million. Let's take you through his different sources of revenue.
Twitch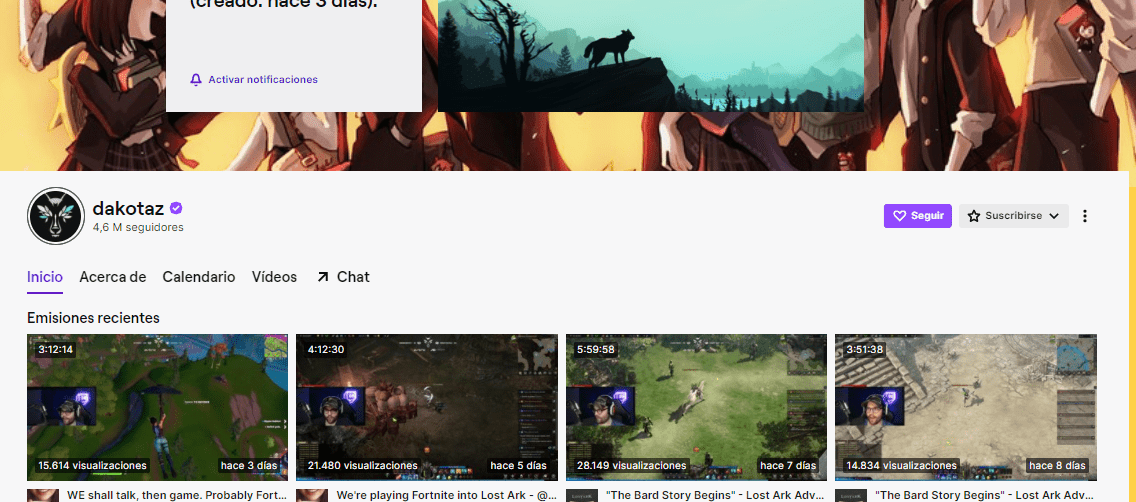 Dakotaz ranks among Twitch's most popular streamers. Right now, his channel boasts 4.6M followers and thousands of subscribers.
Dakotaz's Twitch streams have accumulated over 100 million views as of 2022. According to stats, he makes between $82.8k and $100.8k annually, exclusive of donations.
YouTube
YouTube accounts for a sizeable part of Dakotaz's total earnings. He joined this platform in January 2013.
So far, his channel has appealed to over 2.8M subscribers, attracting 286,505,435 views in total and over 130,000 views daily.
Possibly, Dakotaz's YouTube channel generates more than $500 daily, based on his large viewership. He could be receiving approximately $180,000 annually in YouTube payouts.
Merch Sales
Dakotaz avails his merchandise via Design by Humans. Some of the items he offers include t-shirts, hats, and accessories.
Supposing many of his followers and other consumers purchase these products, he could be making big bucks, supplementing his monthly income.
Sponsorships

Several companies, such as G-FUEL, Rogue Company, and Astro Gaming, have sponsored Dakotaz at different times of his career. This has enabled him to bring in some extra dollars.
Although he hasn't talked about the value of these deals, they have been handy in increasing his net worth.
Gaming Tournaments
Dakotaz has participated in only three gaming tournaments throughout his pro gaming career, grossing $7,875.00.
Yes, it's not much, especially compared to players such as N0tail (see N0tail's bio) and KuroKy (see KuroKy's bio). But it has played a role in boosting his overall net worth.
Esports Organizations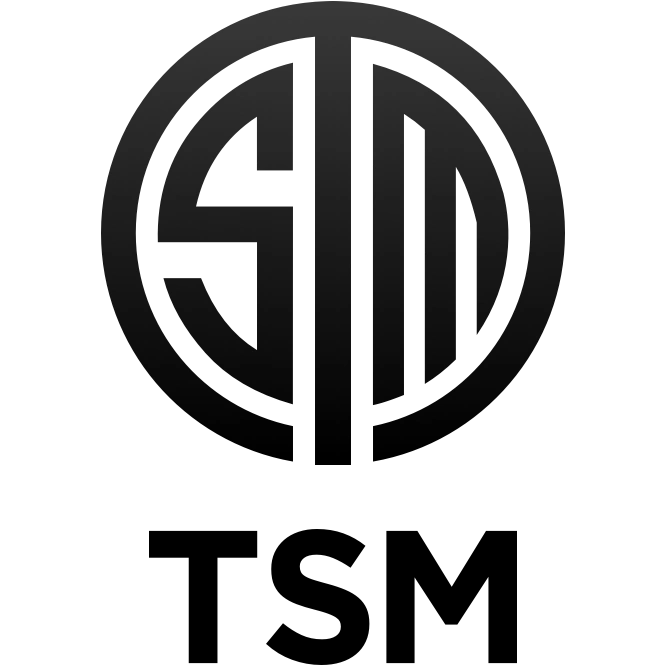 It's already common knowledge that Dakotaz is a former member of Team SoloMid (TSM) and is now signed with Loaded.
His services to these companies have earned a decent sum, but he's chosen to keep it private.
Notably, eSport players' salaries vary based on team and gamer stats. Therefore, for instance, what Dakotaz brought in during his time with TSM is not what another player like ImperialHal (check ImperialHal's bio) made, despite having played for the same company.
Dakotaz's Retirement and Post Professional
As far as we know, Dakotaz isn't planning to stop streaming or playing his favorite video games any time soon. This is evidenced by his Twitch contract renewal last year. Undoubtedly, he's working on taking his career to the next level, and we're rooting for him!
Dakotaz's Merch
Do you want to purchase Dakotaz's merch? Head to Design by Humans to check it out. Here are some of the offerings you'll find as of this writing.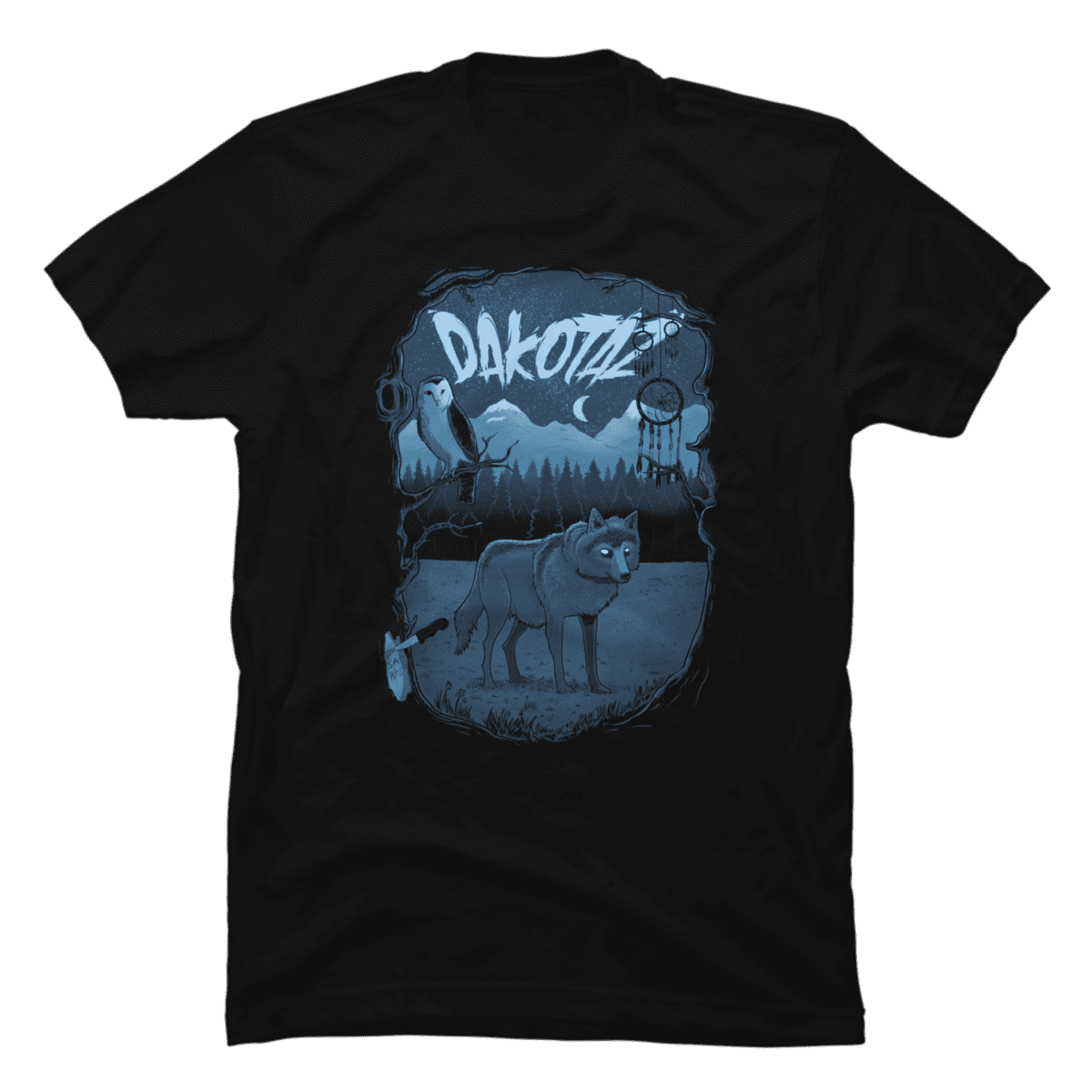 Here's a quality t-shirt that unquestionably deserves space in your wardrobe. It's durable, soft, and even better, available in multiple colors, including black, navy, and charcoal heather.
If you're a man, feel free to choose the male fit. Supposing you're a lady, Dakotaz got you covered as there's also a women's fit.
In addition, you'll find over five sizes available, making it easier for you to find a size that suits you.
Seemingly, Dakotaz knows that tees are among the most stocked clothes, explaining why he's provided more options for you to choose from. These include the Dakotaz Outline Shirt, Dakotaz Moon Wolf Shirt, Dakotaz Mountain Range Shirt, and Dakotaz White Logo Shirt.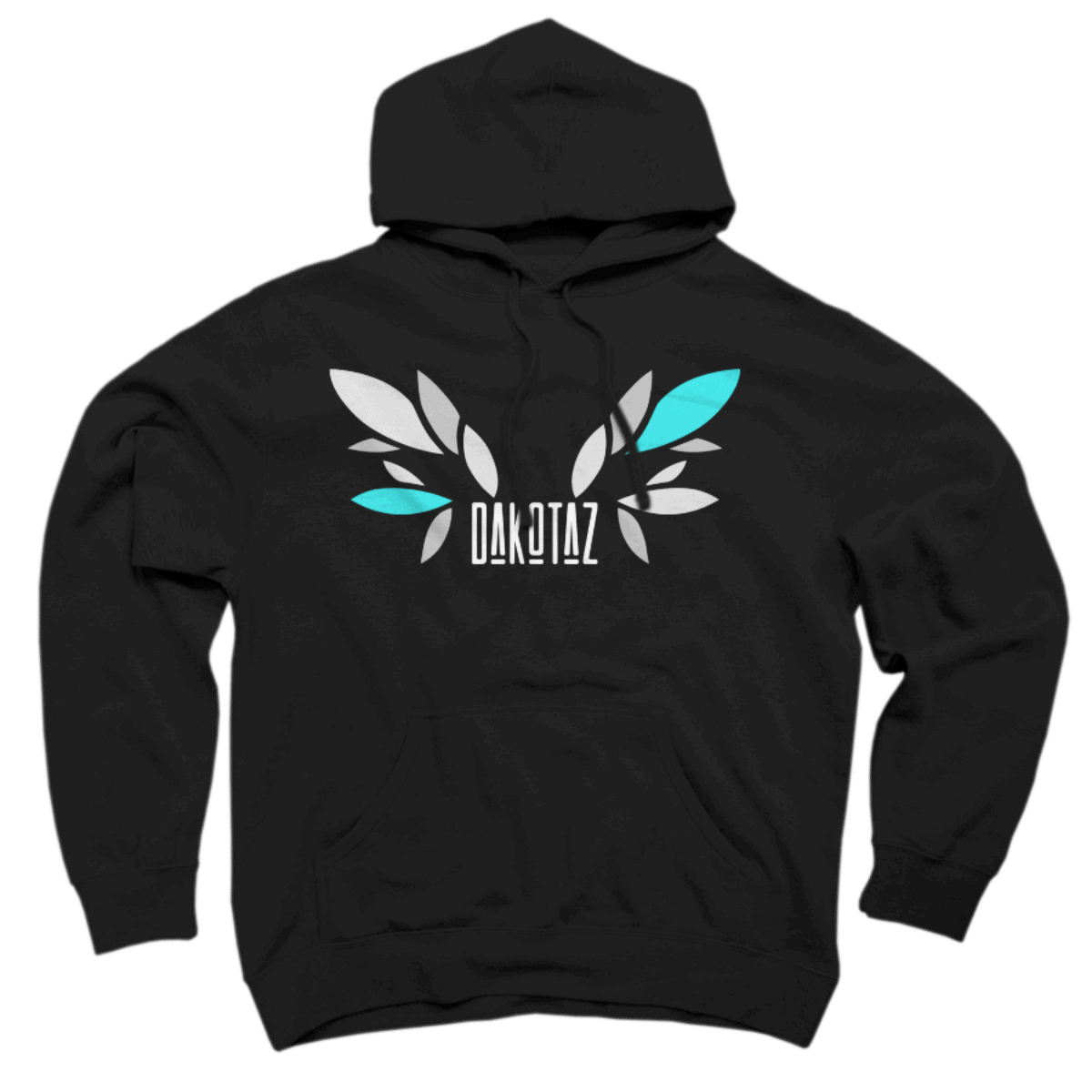 Nowadays, sweatshirts are essential, mainly because they are suitable for everyday use. It doesn't matter if you're heading to your gym, workplace, favorite mall, or movie theater – you can always wear one. They are even appropriate for late-night Zoom calls.
Supposing you're scouring the market for some, be sure to consider this option that Dakotaz offers.
It leverages premium lightweight fleece that is also super soft to guarantee comfort. We noticed that he offers it in about five sizes to cater to his large pool of customers from different parts of the nation.
At this moment, you can only have this long-lasting sweatshirt in black, navy, or charcoal. Dakotaz may provide it in more colors in the future.
Remember to check out other Dakotaz sweatshirts on this website, such as the Dakotaz White Logo Pullover Sweatshirt and Dakotaz Logo Pullover Sweatshirt.
Dakotaz also offers this perfectly-knit beanie with his wolf logo on its front. If you're looking for something you can wear to stay warm without necessarily giving up your style, this could be it.
This beanie comes in black, meaning that it matches pretty much every color in your wardrobe.
Another perk of getting this beanie is it's easy to maintain and ideal for many head sizes. So you can order one for yourself and more for your folks if they like Dakotaz too.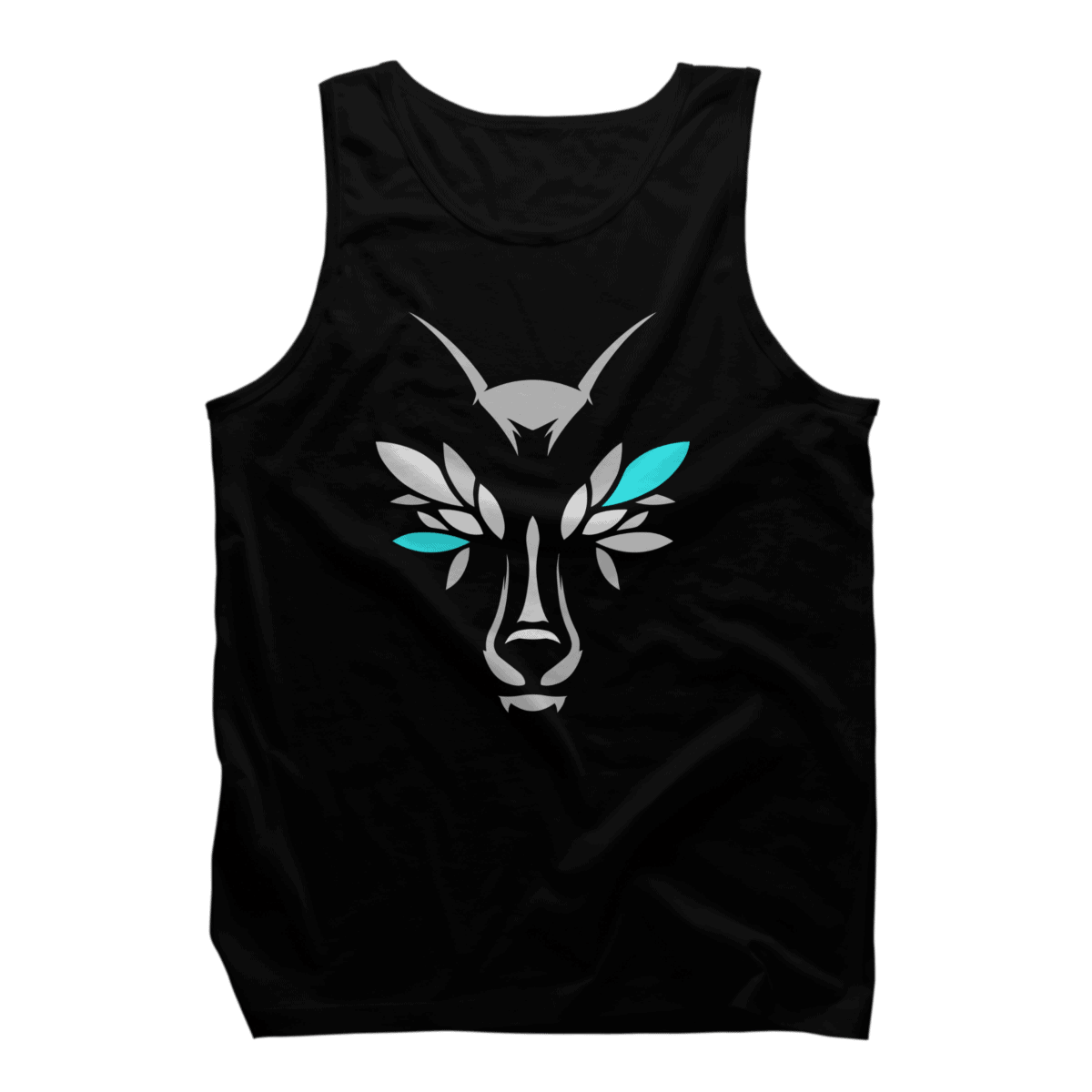 Check out this fashionable tank top, which is among the best garments for spring and summer.
If you're a fan of simple clothing, this piece of clothing suits you since it's not overly fancy.
It's also conveniently versatile. Hence, you can wear it at home as you complete your house chores or to the beach on hot, sunny afternoons.
Unfortunately, the Dakotaz Logo Tank Top only comes in two colors – black and navy. Still, nothing's unchangeable so you may find more colors within the next few months.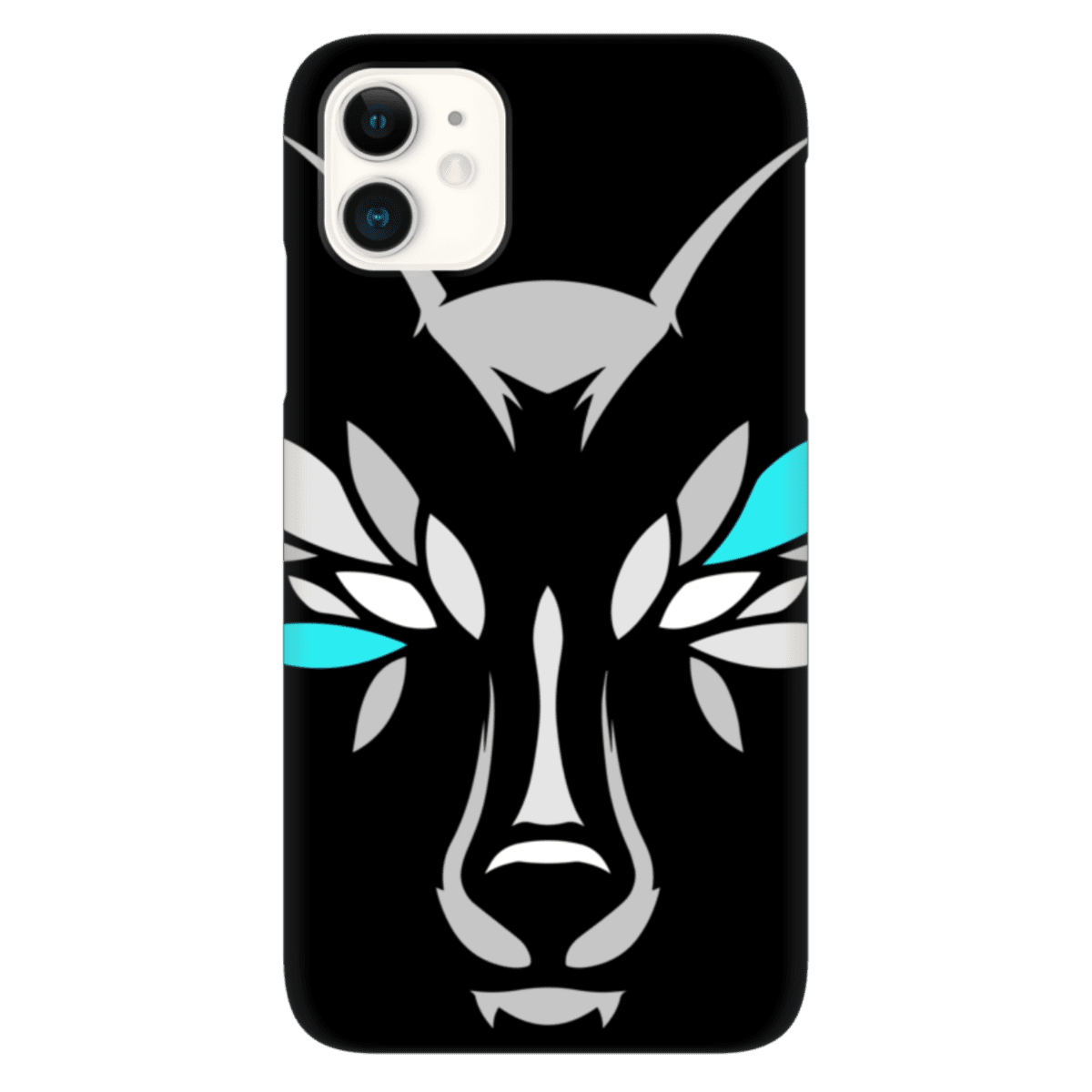 Take a look at this phone case that you could get for your iPhone or Samsung Galaxy. It's doubtlessly a good investment to protect your phone and personalize it.
If you're hunting for something simple and durable, this is an excellent choice. It also comes with a lay-flat feature for your device's ultimate safety.
In addition, it bears Dakotaz's wolf logo that adds to its style – you'll undoubtedly want to show off your valuable device to your folks and colleagues at work.
Note that it's only fit for select iPhone and Samsung Galaxy models. So make sure to confirm there's an option for your smartphone before making your order.
Frequently Asked Questions about Dakotaz
Question: Where does Dakotaz live?
Answer: Dakotaz is currently based in Orlando, Florida.
Question: How did Dakotaz discover Twitch?
Answer: Dakotaz found out about Twitch when he was playing WarZ. He thought it would be instrumental in his career's growth, so he decided to try it. His success in this game is among the top factors that drove him to resign from his job back then to pursue full-time streaming.
Question: Is Dakotaz active on social media?
Answer: Yes. Dakotaz is pretty active on Twitter and Instagram, where he has 1.5M+ and 4M+ followers, respectively. He's also among the most enthusiastic Twitch streamers and YouTubers.
Question: Does Dakotaz live in a gaming house?
Answer: No. Dakotaz resides in his house, and he has expressed massive disinterest in staying in a gaming house. He doesn't mind visiting his friends residing in gaming houses, though.
Question: Is Dakotaz an alcoholic?
Answer: No. Dakotaz has confessed to having a drinking problem in the past, but he's sober now.
Recommended Reads:
Research Citations
https://fortnitemaster.com/news/interview-dakotaz
https://esportspedia.com/streamers/Dakotaz
https://fortnitemaster.com/news/interview-dakotaz
https://www.esportsearnings.com/players/56214-dakotaz-brett-hoffman/results-by-team
https://www.designbyhumans.com/shop/Dakotaz/
https://www.twitch.tv/dakotaz/about
https://dotesports.com/hardware/news/dakotaz-streaming-setup-headset-microphone-keyboard-and-more
https://www.washingtonpost.com/video-games/2020/05/26/popular-streamers-summit1g-dakotaz-joshog-re-sign-with-twitch/