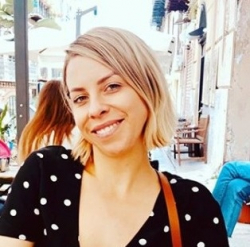 Latest posts by Jodie Chiffey
(see all)
Sydney "Sydeon" Parker is an American YouTube creator, model, cosplayer, and Twitch streamer.
Initially, Sydeon went by the alias "Neytiri," inspired by Disney's Avatar movie. But soon enough, she figured out that growing her brand with this moniker would be somewhat tricky as she competed with the film in search engine results.
Sydeon's popularity surged considerably after she rebranded, with thousands of cosplay and gaming enthusiasts flocking her socials to check out her work. Her top-of-the-line lifestyle content has also contributed to her rising fame.
But who exactly is Sydeon? This bio intends to answer this question by providing you with more critical info about this variety streamer who has done a fantastic job of standing out.
Sydeon's Bio Facts
| | |
| --- | --- |
| Real Name | Sydney Parker |
| Birthdate | June 11, 1997 |
| Birthplace | Seattle, WA |
| Nickname | Sydeon |
| Height | 5 feet 8 inches |
| Nationality | American |
| Zodiac Sign | Gemini |
| Siblings | Unknown |
| Children | Sydeon doesn't have children |
| Spouse/Partner/Boyfriend | Unknown |
| Games Played | Minecraft, Among Us, Valorant, World of Warcraft, etc. |
| Net Worth | Approximately $200,000 |
| Social Media | Twitch: Sydeon, Instagram: sydeon, Twitter: @Sydeon, YouTube: Sydeon |
| Awards | Sydeon is yet to bag a content creation or gaming award |
| Last Updated | March 2022 |
Sydeon's Birthplace and Early Life
Sydeon was born on June 11, 1997, in Seattle, Washington.
As a child, she spent most of her leisure time playing with her siblings and friends from this city.
Sydeon has a degree in nursing, which shows us that she took her studies pretty seriously. Plus, she's passionate about taking care of others.
At the same time, she's a risk-taker and isn't afraid to make adjustments to get what she really wants. This is evidenced by her moving to Los Angeles, CA, to build a full-time streaming career after completing her university education.
How did Sydeon get started gaming?
Sydeon started her professional streaming career as soon as she graduated.
So far, she has showcased fantastic skills at various titles, which has attracted a lot of organic traffic to her social media accounts.
Sydeon hasn't joined any esports organizations like pro gamers such as JerAx (check JerAx's bio).
Still, she knows what it takes to be a part of a team. Towards the end of 2021, she joined the OfflineTV family, enabling her to work with other talented streamers and players such as Pokimane, Scarra, and Disguised Toast. This has helped her advance her career and learn a thing or two about the streaming world.
Sydeon's Videos
Here's a brief video of some of Sydeon's best moments in 2021, which show us that she's a talented gamer and content creator. Evidently, she has an outspoken nature and is always down to relish a great time with her pals.
This video lets us in on one of the most critical facets of Sydeon's life – her dog. It's incredible how she's gone out of her way to make her furry friend comfortable by investing in various necessities to care for it.
Sydeon's Gaming Setup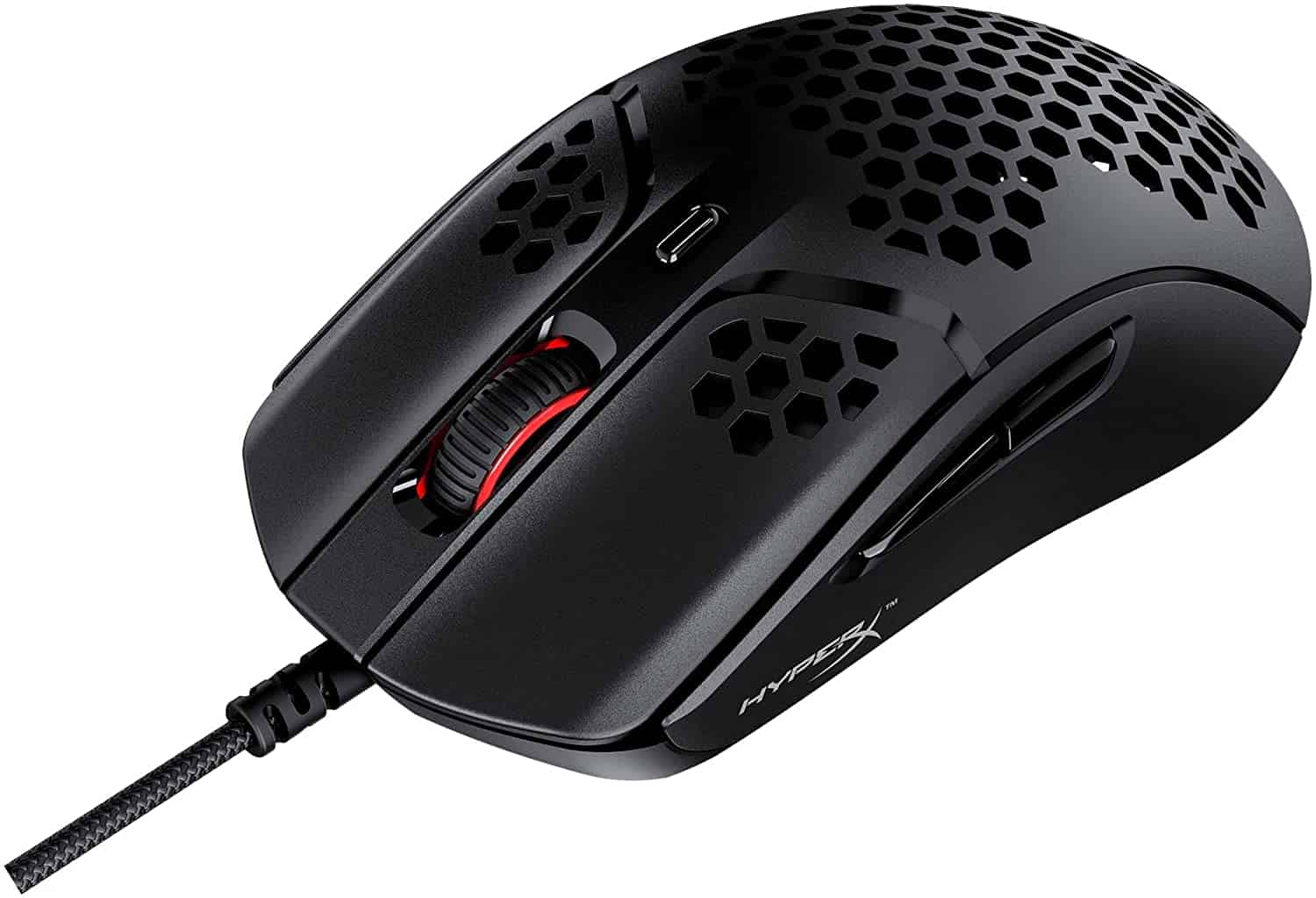 The HyperX Pulsefire Haste is an excellent choice for Sydeon. Yes, it's among the lightest mice on the market right now, but it doesn't mean it's any less durable.
This mouse is explicitly built for gamers who want to play faster without missing a single click. It comes with a HyperFlex USB cable that allows for more effortless movement, ensuring resistance doesn't deter you from enjoying the best gaming sessions.
The low-friction PTFE skates also help minimize tension by making this mouse more responsive.
Thankfully, it's pretty easy to customize the HyperX Pulsefire Haste with the HyperX NGENUITY Software. This allows you to choose the RGB lighting, DPI settings, and button assignments that suit your play style.
Even better, this gaming mouse is compatible with multiple platforms, such as Xbox One, PC, and PS4™, enhancing its convenience.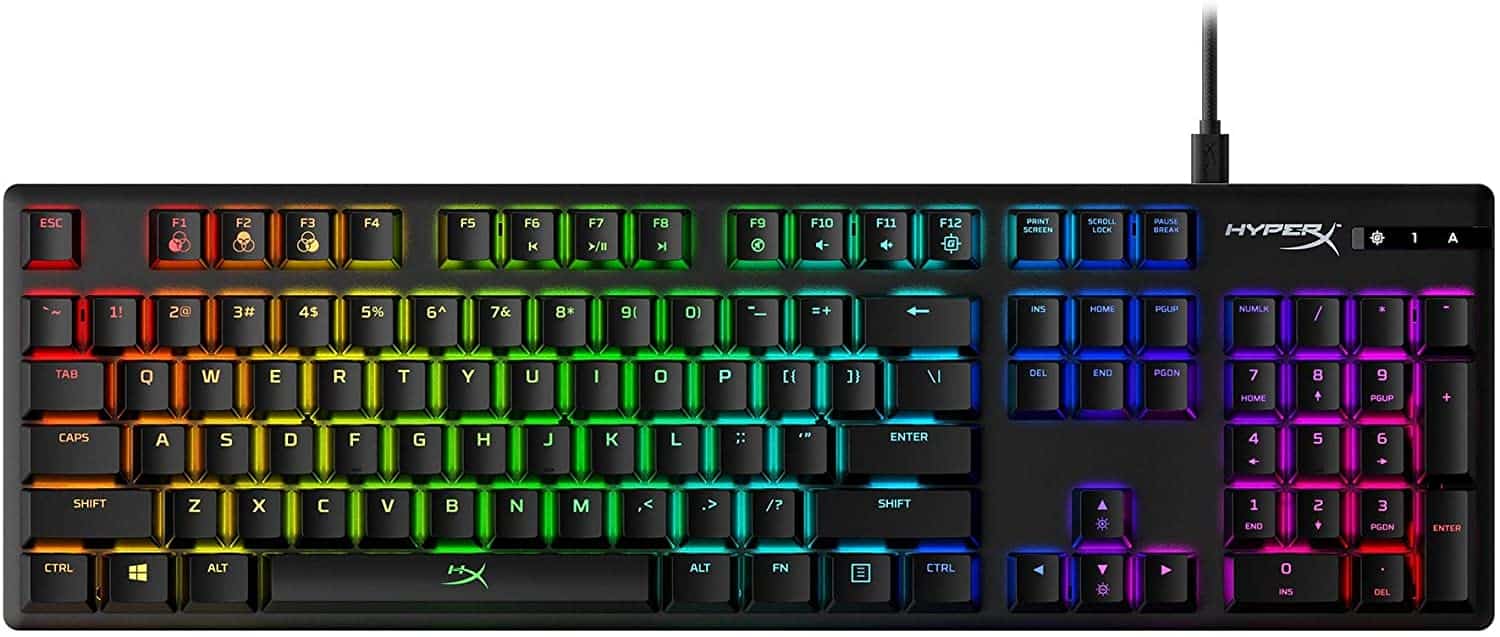 Sydeon utilizes the HyperX Alloy Origins mechanical keyboard with 104 keys and a ten-keyless form factor to grant you additional space for your mouse.
Gamers who leverage this top-rated option can confirm that it's nearly perfect, owing to its fantastic set of features.
The HyperX Alloy Origins is compact, sleek, and long-lasting for starters, providing players with a much-needed blend of elegance, performance, and dependability.
Like Sydeon's mouse, this keyboard also uses the HyperX NGENUITY Software. This enables you to adjust the game mode and lighting at your convenience.
In addition, this keyboard for pro streamers is powerful. Its sturdy aluminum body allows it to remain rigid, regardless of how fast you're gaming. You may like that its feet let you tilt it in three different levels for maximum comfort.
Another excellent feature of the HyperX Alloy Origins is its compatibility with a detachable USB Type-C cable since it improves its portability.
Sydeon's Family
With Sydeon's tremendous fame, we get why you're curious to know more about her dating life. Unfortunately, she hasn't mentioned her partner in any of her Twitch streams or YouTube videos. We also couldn't find any hints about her relationship status on her Twitter or Instagram.
Sydeon's Net Worth and Career Earnings
As of the end of 2021, Sydeon had a net worth of $200,000, thanks to her several income streams. These are as follows:
Twitch
Sydeon has been streaming gameplays such as Valorant, Cyberpunk 2077, World of Warcraft (WoW), and Minecraft for several years now. While we don't have specific details regarding her Twitch payouts, we're sure she receives some money from this platform monthly.
Sydeon's Twitch channel has already lured in over 280K followers, and more are hopping on the bandwagon. Should she maintain her consistency and high quality, she could join the league of highest-paid Twitch streamers in the future.
YouTube
Sydeon is also well-liked on YouTube. Her number of fans on this social media outlet exceeds 72K right now, and most of them enjoy her content. More often than not, she uploads edited videos from her Twitch streams.
So far, this streamer's YouTube channel has attracted 1,762,758 views, with most of her over eighty videos averaging between 10K and 80K views.
Therefore, she's probably received over $1,000 in YouTube payouts as this website pays its creators for every 1,000 monetized views.
Partnerships
It's not surprising that Sydeon has partnered with various brands to promote their offerings and bring in some extra bucks. A great example is StockX, an online marketplace that aids the sale of a plethora of goods, including sneakers, collectibles, clothes, and electronics.
Sydeon hasn't mentioned the amount she earns from this partnership, but we believe it has been handy in increasing her current net worth.
Sydeon's Retirement and Post Professional
Sydeon left Seattle for LA, hell-bent on one thing – becoming one of the big players in the streaming industry. She has not yet attained this goal. Therefore, we presume that she still plans to stream video games and create YouTube content for more years until her dreams become a reality.
Sydeon's Merch
Contrary to other well-recognized gamers like DrDisRespect (check DrDisRespect's bio), Sydeon doesn't have a merch store. Unfortunately, we also found no designers offering Sydeon-inspired products. Even so, this isn't permanent – you may discover Sydeon's merch on the market within the next few months or years.
Frequently Asked Questions about Sydeon
Question: When did Sydeon join OfflineTV?
Answer: Sydeon became a part of OfflineTV in November 2021.
Question: Is Sydeon on TikTok?
Answer: Yes. Sydeon has a TikTok account with 29.6K followers as of this writing.
Question: Does Sydeon love animals?
Answer: Evidently, yes. Sydeon keeps a lovely Italian Greyhound named Crash Bandisnoot. She's even created an Instagram account for her furry pal, where she shares this dog's photos and videos.
Question: What does Sydney do during her leisure time?
Answer: Sydney has been pretty open about her insatiable appetite for sci-fi, magic, superhero, or comic-related content. So, whenever she's not streaming or editing videos for her YouTube channel, she consumes it.
Question: How did Sydeon come up with her alias?
Answer: Sydeon revealed in 2020 that her favorite Pokémon, "Umbreon," inspired her gamertag "Sydeon." She merged the first part of her real name, "Sydney," with the last one of "Umbreon."
Research Citations
https://www.instagram.com/crashbandisnooot
https://www.twitch.tv/sydeon/about
https://en.wikipedia.org/wiki/OfflineTV
Recommended Reads: