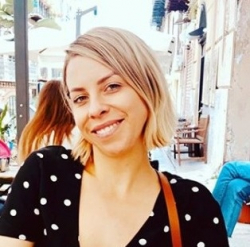 Latest posts by Jodie Chiffey
(see all)
Janet "xChocoBars" Rose is a Canadian Twitch streamer, video gamer, YouTuber, and internet sensation.
Currently, she's a content creator for Luminosity Gaming, a North American esport organization with teams competing in a vast array of games, including Fortnite, Apex Legends, and Overwatch.
It's impressive how xChocoBars has successfully built a name for herself in an industry mainly dominated by men. She's now a household name on Twitch. Like Sweet Anita (check Sweet Anita's bio), she has proved that she's bound and determined to leave her mark on the streaming and content creation world.
Yearning to learn the ins and outs of xChocoBars' life? This bio dives into its most critical facets, including her streaming/gaming career and romantic interests.
xChocoBars Bio Facts
| | |
| --- | --- |
| Real Name | Janet Rose |
| Birthdate | November 5, 1994 |
| Birthplace | Canada |
| Nickname | xChocoBars |
| Height | 5 feet, 6 inches |
| Nationality | Canadian |
| Zodiac Sign | Scorpio |
| Siblings | Unknown |
| Children | None |
| Boyfriend | David "CopLOL" Robertson |
| Games Played | League of Legends, Valorant, Fall Guys, Apex Legends, Fortnite, etc. |
| Net Worth | About $1.1M |
| Social Media | Twitch: xChocoBars, YouTube: xChocoBars, Twitter:@xChocoBars, Instagram: janetrosee |
| Awards | xChokoBars hasn't won an award yet |
| Last Updated | March 2022 |
xChocoBars' Birthplace and Early Life
xChocoBars was born on November 5, 1994, in Toronto, Canada.
She hasn't publicized the identities of any of her relatives, including her parents and siblings.
Even so, we know that she comes from a closely-knit family.
XChocoBars went to school to get a formal education. But like xQc (check xQc's bio), she did not complete her studies. Her eyes were always on her primary goal – flourishing as a Twitch star.
This gamer is of Chinese descent and is pretty conversant with Shanghainese. Although she can speak this language, she can't write or read it.
See also: DrDisrespect Bio
How Did xChocoBars Get Started Gaming?
xChocoBars has always deemed video games exciting fascinating. Details about when she began exploring them are not available.
We learned that she began uploading gaming content on YouTube towards the end of 2013. She created her Twitch channel two years later to embark on her streaming journey.
Today, xChocoBars is among the most avid streamers in the gaming scene. Her relentless effort to entertain her thousands of followers enabled her to bag the Twitch Streamer of the Year award nomination at the 11 Shorty Awards in 2019.
xChocoBars has also had the opportunity to interact with some of the streaming industry's well-recognized players, including Rachell "Rae" Hofstetter, Imane "Pokimane" Anys, and Jeremy Wang, popularly known as Disguised Toast.
In addition, this Luminosity Gaming content creator has participated in several gaming tournaments and performed pretty amazing. For instance, she competed with other gamers at the Twitch Rivals: League of Legends tournament in 2019 and beat them all.
xChocoBars' Videos
Are you wondering what last year was like for xChocoBars? Well, watch this 18-minute video with some of her most memorable moments of 2021. Evidently, her capability to thrill and engage her fans is unmatched, which could be why most of them can't get enough of her.
Valorant is one of xChocoBars' favorite titles. Check out this video to see her exceptional skills on the battleground. Clearly, she comprehends the mechanics of this game pretty well.
xChocobars Gaming Setup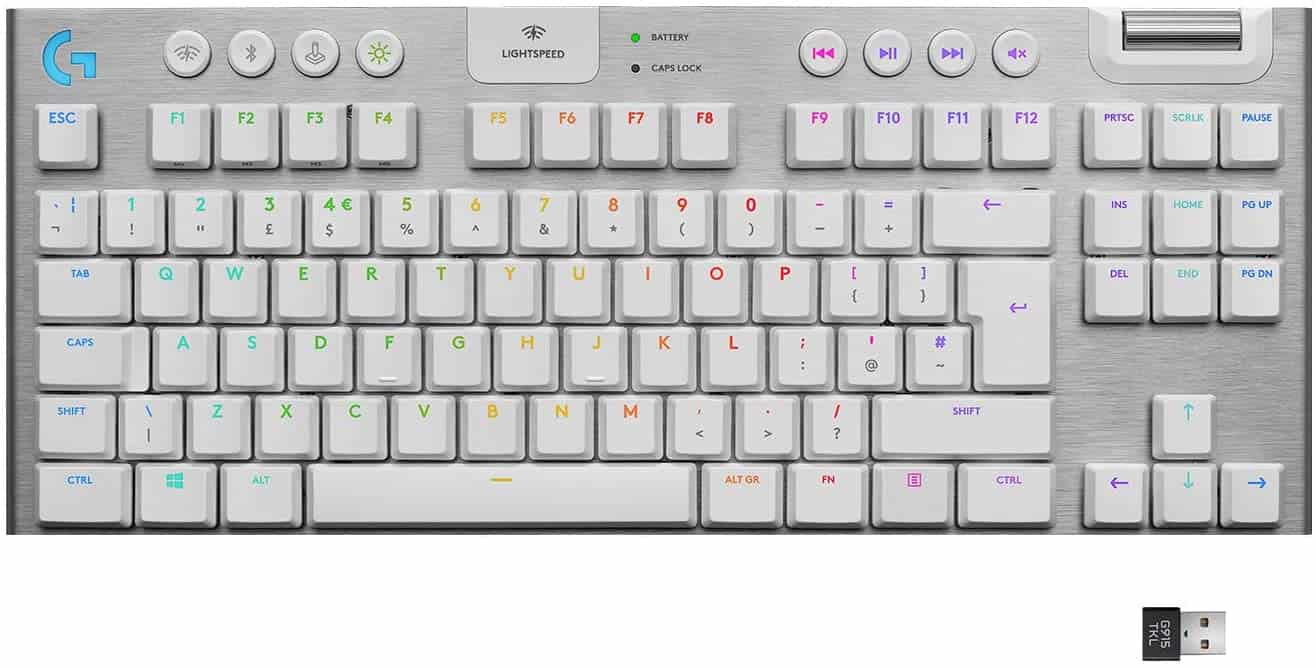 xChocobars leverages the prowess of the white Logitech G915 TKL wireless keyboard to bring to actuation her numerous keypresses.
It is crafted with aircraft-grade aluminum alloy that renders it extremely durable, and ridiculously thin for a mechanical gaming keyboard.
The wireless keyboard is powered by a 3-hour rechargeable battery that can last 40 plus hours of constant usage. To monitor battery usage, it has visible LED notifications that pop when it drains beyond the 15% mark.
It also has low-profile mechanical switches that offer the much-needed speed, accuracy, and consistent performance across diverse games including Apex Legends, Fortnite, and Overwatch. The mechanical switches operate at half the height and time of Tactile switches and produces a discernable bump at the point of actuation.
Furthermore, it is impossible to ignore the swiftness of the wireless light-speed keyboard that delivers pro-grade performance, a clutter-free battle station, and the freedom to switch from one monitor to another from a single keyboard.
Other key features include RGB lighting with up to 16.8 million customization and synchronizations options, dedicated media control keys for connectivity, and a Tenkeyless design to free up more space for mouse movements.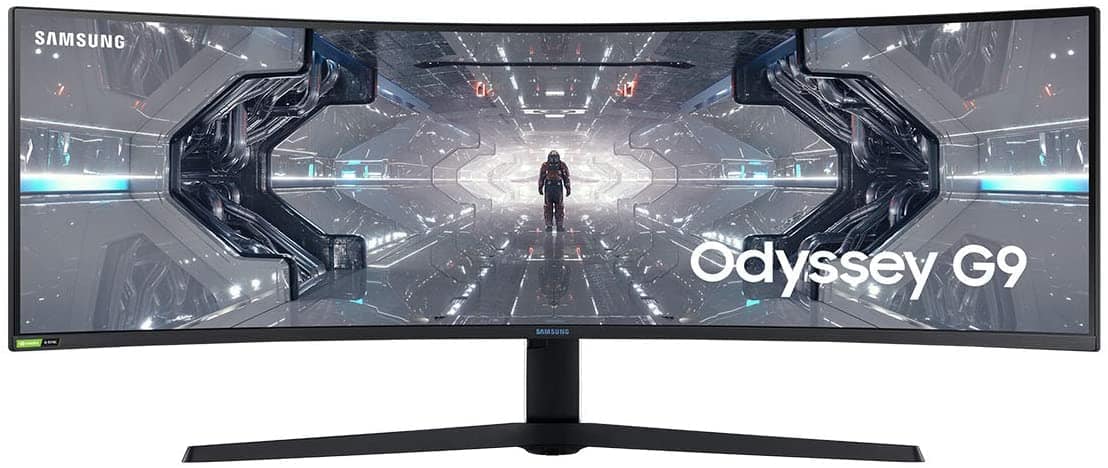 To relish a truly immersive and the highest possible quality of resolution in her gameplay, xChocobars leverages the power of ASUS VG245H. The monitor offers the greatest level of versatility that can be seen both in display and adjustments.
This is evident from its height adjustment of up to 13cm, tilting -5°~33°, and pivoting -90°~90°. It can also be wall-mounted with VESA or be viewed when still supported by its stands at angles of 160o in vertical orientation or 170o on a horizontal inclination.
It comes with a maximum refresh rate of 75HZ @ 1ms for an optimal tear-free gaming session and a full FHD resolution of 1980 x 1080 p. With these features, xChocobars can relish the most detailed video quality across multiple gaming genres.
She also has two other monitors through which she monitors her streams and constantly engages her diverse fan base. These are LG UltraGear 27GN950 and the Samsung Odessy 49.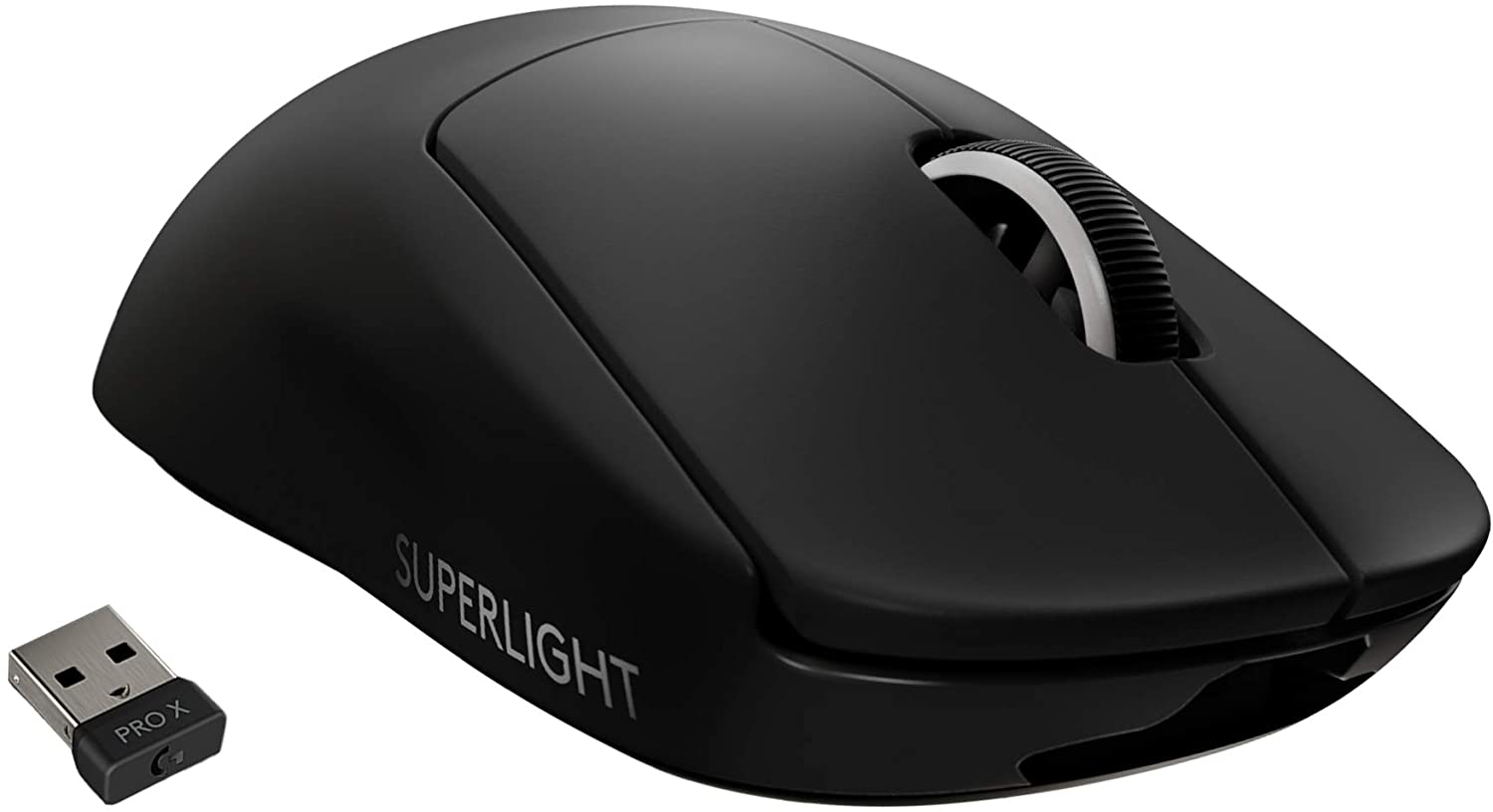 Like Imperialhal (skip to Imperialhal's bio), xChocobars has recognized the amazing value of the Logitech Pro X superlight. The revolutionary gaming mouse relies on the advanced Hero 25 K sensor to give a consistent, accurate, and most precise performance across the many games she involves herself in.
The ambidextrous mouse has a symmetrical shape with 5 programmable buttons for loading with any 5 ready to launch gaming profiles. It weighs a measly 63 grams making it one of the lightest and portable gaming mice.
The mouse is available in black and white options and comes with large, zero-additive PTFE feet to deliver a smooth glide for a pure, fluid connection with the game. Its polling rate can be toggled between 125, 250, 500, and 1000Hz at a maximum report rate of 1ms.
Its meticulous design and functionality are powered by PRO X Superlight which makes it one of the fastest and most reliable PRO mice that have been engineered to win.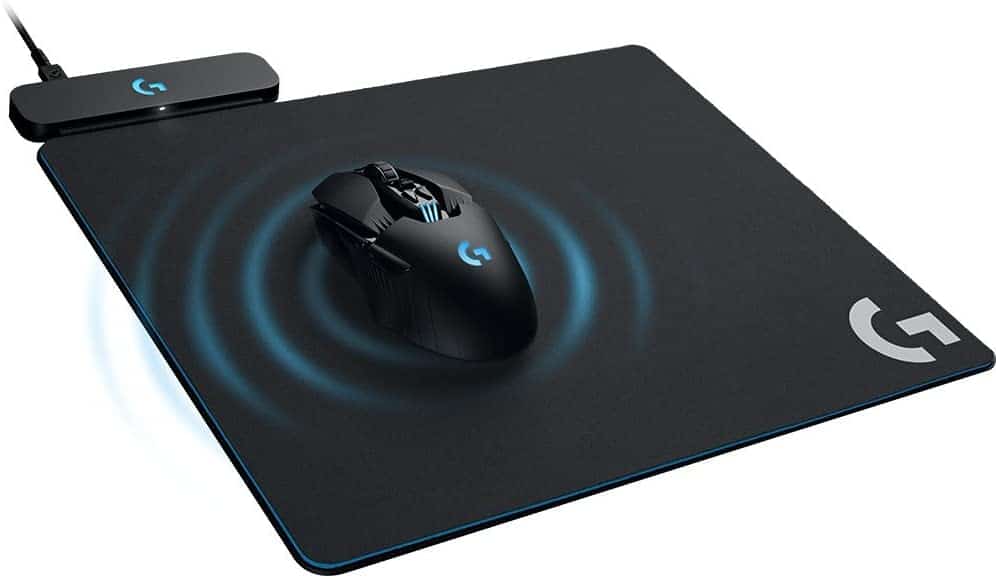 The Logitech G Powerplay is an innovative wireless charging mouse pad that is available in a soft cloth or hard plastic aesthetics. The pad has a consistently smooth textured surface that allows xChocobars' Pro mouse to smoothly glide for super consistent imaging performance.
It comes with a USB receiver for wireless mice allowing them to simultaneously play and charge without the inconvenience of cables. It also has integrated wireless light speed receivers allowing it to cut back on the latency associated with wireless connections.
To be in sync with other Logitech RGB lighting, the pad features a light sync RGB lightning around its border and its top logo.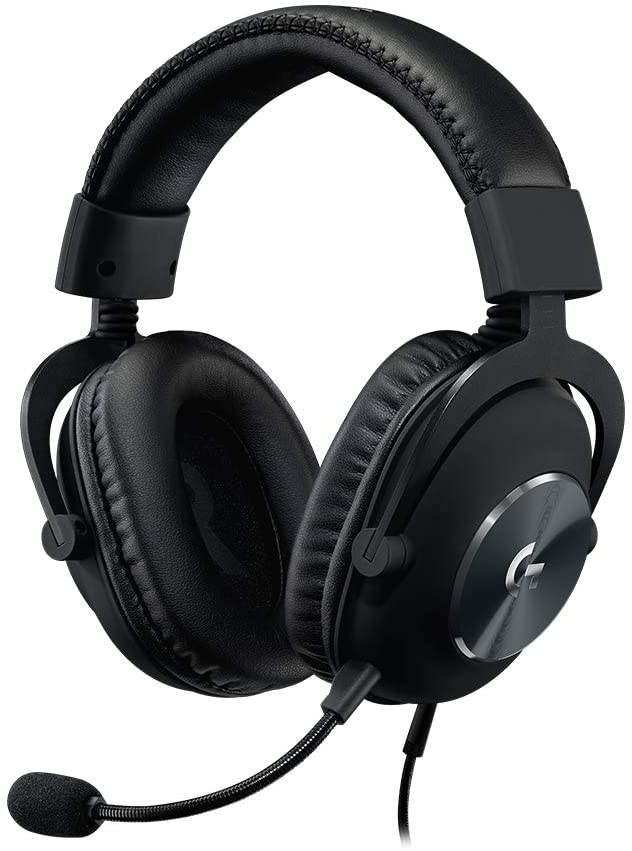 Xchocobars relies on the clarity of Logitech G Pro. The Lightspeed wireless USB headset is surprisingly lightweight and comfortable, features any gamer in the league of Xchocobar craves.
Unlike most headsets making rounds in the market today, this particular make is portable, comfortable, and has an inbuilt passive noise-canceling leatherette. To heighten the comfort, the soft leatherette is sufficiently breathable and has soft memory ear pads to reduce strain on the ears.
The headset is made of a durable aluminum fork and steel band, has a premium USB external sound card, and Pro G 50 mm divers all working to deliver tournament-level game sounds that are precise and crystal clear.
Other key features include a mobile cable with an inline mic, next-gen 7.1, and object-based surround sound, plus a detachable pro-grade microphone.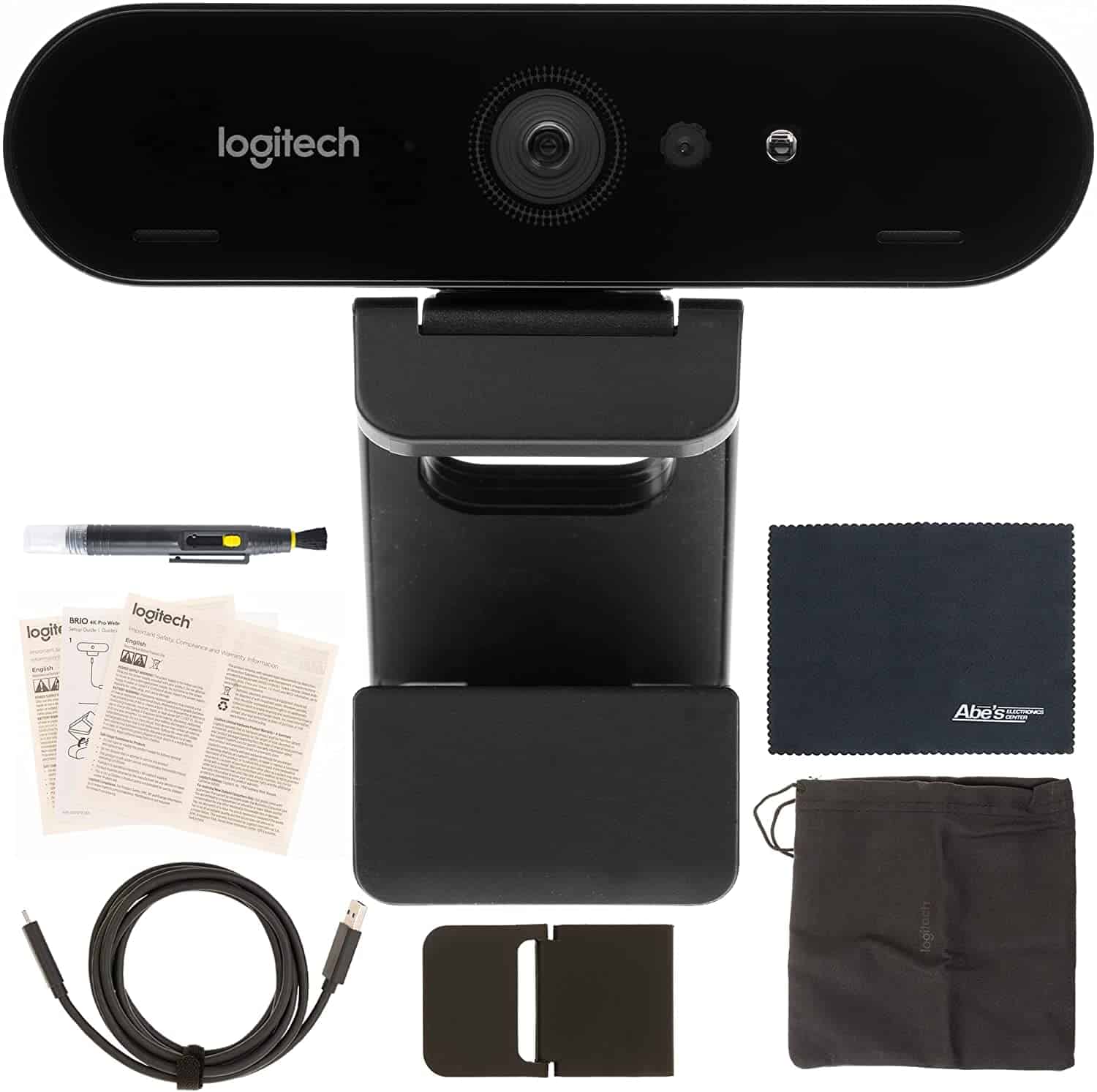 The Logitech Brio webcam is another addition to xChocobars lengthy list of Logitech accessories. Unlike the commonly used C920, the BRIO is capable of zooming up to 5X in HD and offers multiple fields of views of 65o, 78o, and 90o.
Simply put, it is the best there is for streamers who wish to leverage the power of high video quality. And DrDisrespect (skip to DrDisrespect's bio ) and xChocobars can attest to how effortlessly it streams to fans and friends from multiple fields of views without compromising video quality courtesy of the Logitech BRIO.
In addition, the webcam has a removable privacy shutter, an inbuilt dual stereo, and omnidirectional microphones. For convenience, the camera is designed to be a basic plug and play, features a clip-on mount, and records with 4K resolutions at 30fps, as well as 1080p at 30 and 60fps, and 720p at 30, 60, or 90fps.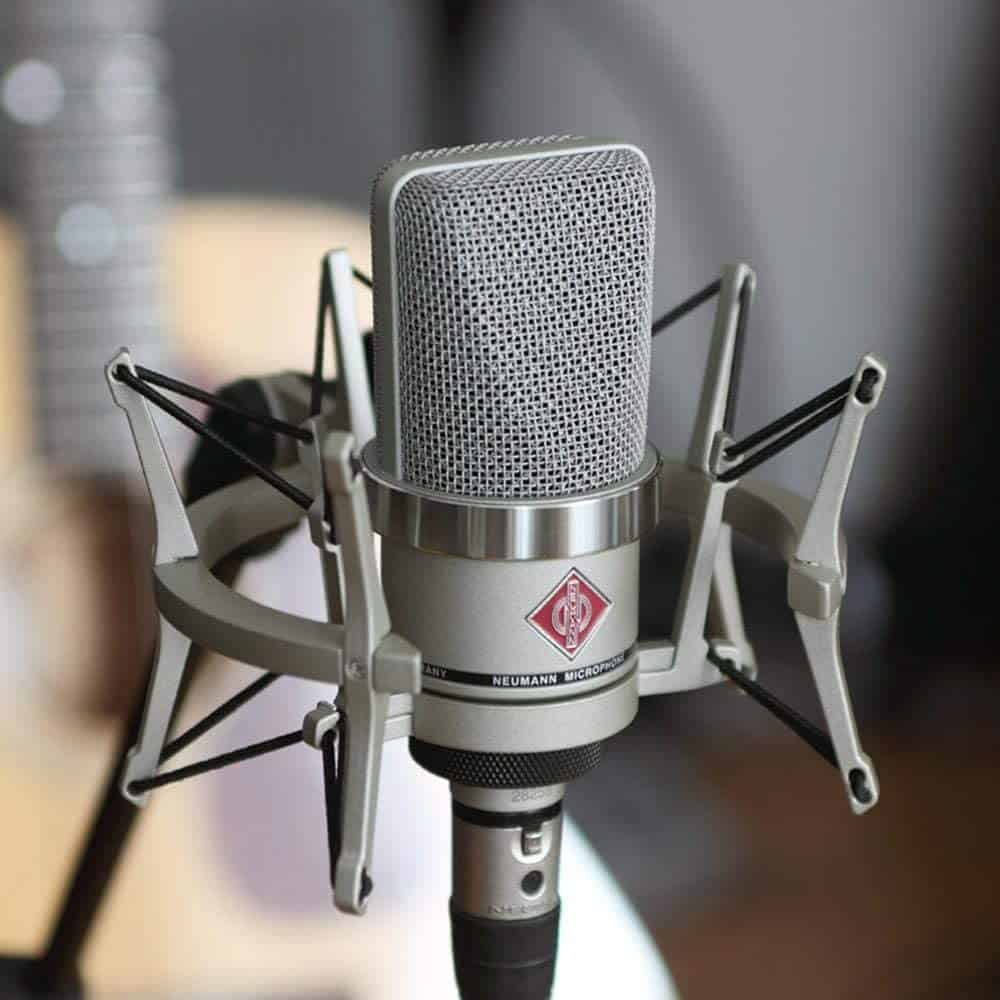 xChocobars prefers the nickel TLM 102 microphone. The microphone has a sturdy chassis build thanks to the select aluminum metal build.
It also has a unidirectional polar pattern to buffer against unwanted background noises to deliver crystal clear audio for her audience.
Unlike relatively larger streaming mics, the condenser mic is fairly small but is still able to broadcast at frequencies of 20 – 20000HZ. But this can be boosted to 6Hz through a high-pressure filter switch.
The microphone is powered by an XLR cable, comes with a stand mount, and has an integrated pop screen.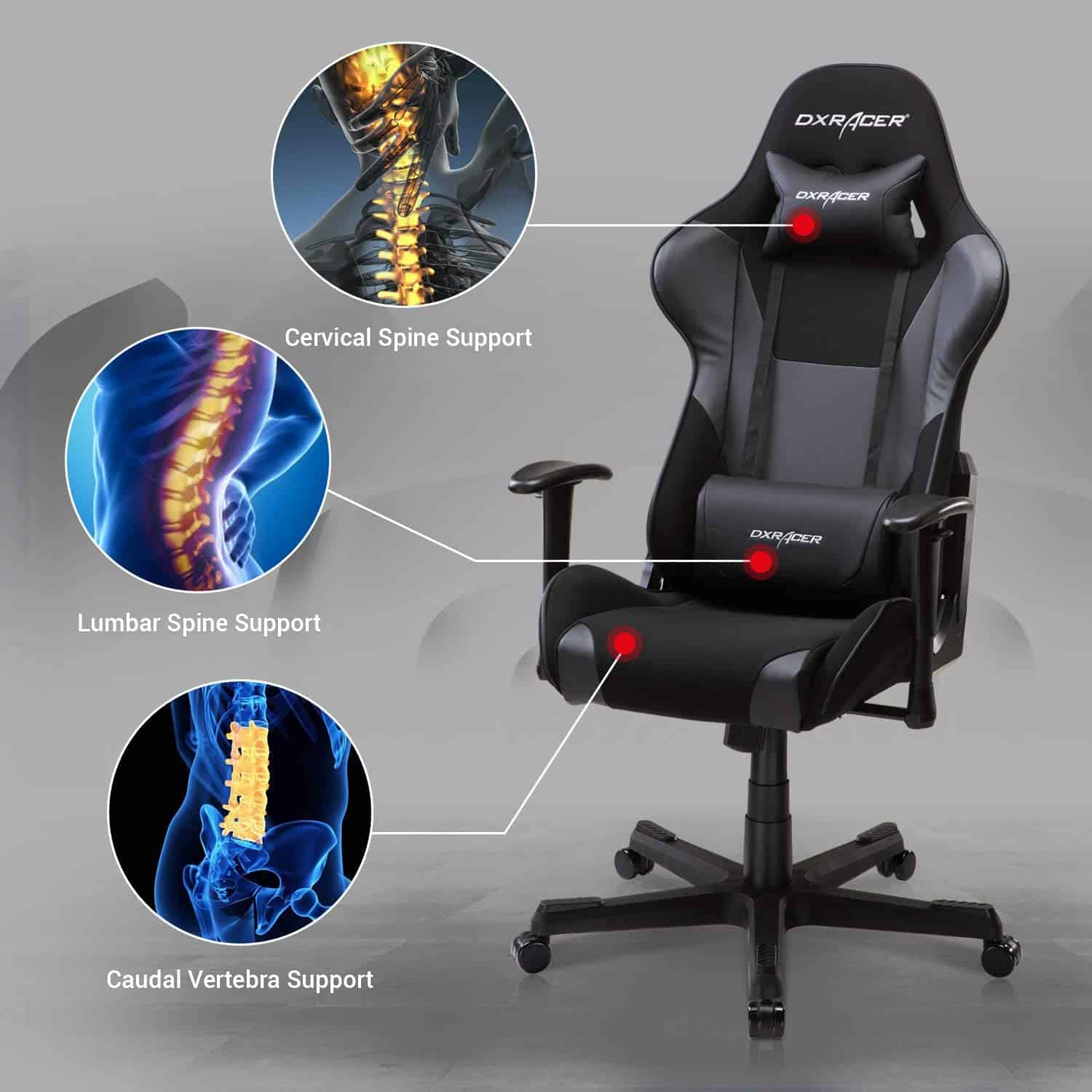 The DX racer gaming series is an ergonomically and comfortably designed gaming chair. It is ingeniously designed to encourage better posture for gamers that sit for prolonged hours.
The chair is extensively stable, sturdy, and comfortable thanks to its high-quality covering materials, high-density mold shaping foams as well as a full metal frame.
Other key features that might have been the reason behind her preference for this chair include its adjustable seat height, a 135-degree reclining backrest, fully adjustable arms, and a tilt mechanism all of which make it fully mobile for xChocobars' gaming needs.
See also: Lirik Bio
xChocoBars' Family
xChocoBars dated Jeremy "Disguised Toast" Wang between 2018 and 2020. This duo even lived together when they first started seeing each other.
Their fans referred to them as "Joast" back then.
More often than not, xChocoBars and Disguised Toast would stream together. Their followers would visit their Twitch channels to watch them and catch a glimpse of their fantastic chemistry.
Joast's fans applauded the mature manner in which they announced their breakup online, citing that things didn't work out as anticipated. These two streamers also said that they felt they owed their devotees an explanation since their relationship had always been in public from the beginning.
Like xChokoBars, Disguised Toast also hails from Canada, but he's Taiwanese. He's worked for some of the most reputable brands worldwide, including the Royal Bank of Canada, Mercedes Benz, and the NFL.
In addition, Disguised Toast has been nominated for several awards, including the Twitch Streamer of the Year at the Shorty Awards (2019) and the Best Streamer award at the 2021 Canadian Game Awards.
David "CopLOL" Robertson
xChocoBars is currently dating David "CopLOL" Robertson. He's a famous American League of Legends (LoL) and Valorant player and coach.
CopLOL was a member of various teams, including Dignitas, Team Curse, Echo Fox, and Gravity.
xChocoBars' Net Worth and Career Earnings
As of 2021, xChocoBars had an estimated net worth of $1.1 million. She has brought in this large amount of cash through various sources, including the following:
Twitch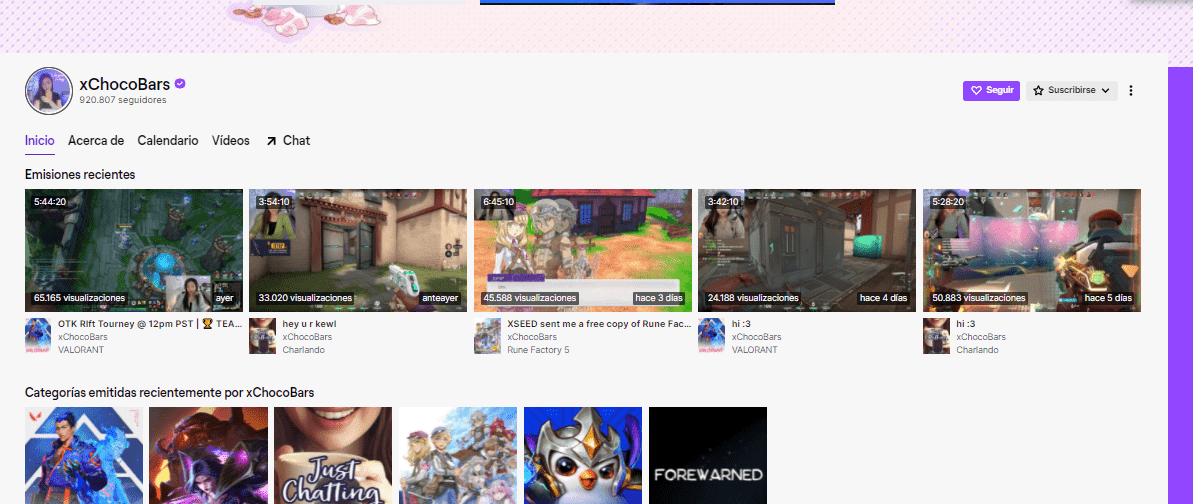 Twitch is one of xChocoBars' primary revenue streams. So far, her channel has over 900,000 followers who catch her streams at various times of the day.
Details about this video gamer's Twitch payouts have not been disclosed yet. Even so, we harbor no doubts that this platform has enabled her to earn a reasonable sum.
YouTube
With a YouTube channel boasting 237K subscribers and 16,786,401 views, xChocoBars ranks among the content creators who have made thousands of dollars on this video-sharing website.
A majority of her videos garner between 3K and 50K views. And although it's not much compared to other famous streamers' content, it has a hand in boosting her current net worth.
Gaming Tournaments
xChocoBars has earned $55,250.00 from 18 gaming competitions. Hearthstone, League of Legends, Stardew Valley, Teamfight Tactics, and Fall Guys are just some of the games she's played to rake in this much.
This streamer grossed $28,350.00 in 2018. This accounts for 51.31% of her total tournament winnings.
The following year, she pocketed $23,825.00, 43.12% of her total prize money made.
In 2020, xChocoBars only participated in three tournaments, bringing in $2,825.00.
2021 saw her play one Apex Legends game to earn $250.00, which is the least amount she's ever made in a year though taking part in a gaming competition.
Luminosity Gaming
xChocoBars has been a content creator for Luminosity Gaming for over a year now. We don't know how much she earns from working for this eSports company. Nevertheless, the sum has increased her net worth.
xChocoBars' Retirement and Post Professional
xChocoBars hasn't mentioned any plans to retire. So, we presume she plans to stay in the streaming scene for a little longer.
xChocoBars' Merch
Unfortunately, xChocoBars hasn't established a merchandise store, unlike many other well-known Twitch streamers. Still, you can find xChocoBars-inspired merch on various e-commerce websites.
Below, find some of the products available.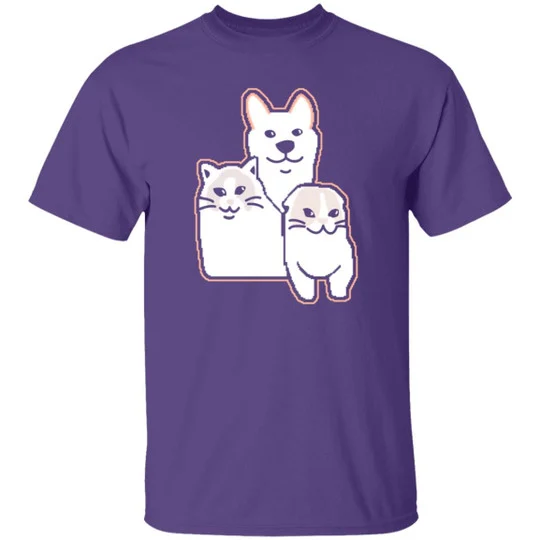 Check out this Janet-inspired tee made from high-quality soft fabric. You should consider it if you're hunting for short-sleeved crew necks suitable for everyday wear. Luckily, this one comes in different colors, such as black, dark heather, navy, royal, and purple.
The offered sizes range from small to 4XL, so all you have to do is pick your fit.
For convenience, this designer allows you to leverage a wide range of systems when making your payment. These include MasterCard, VISA, Stripe, Discover, American Express, and PayPal.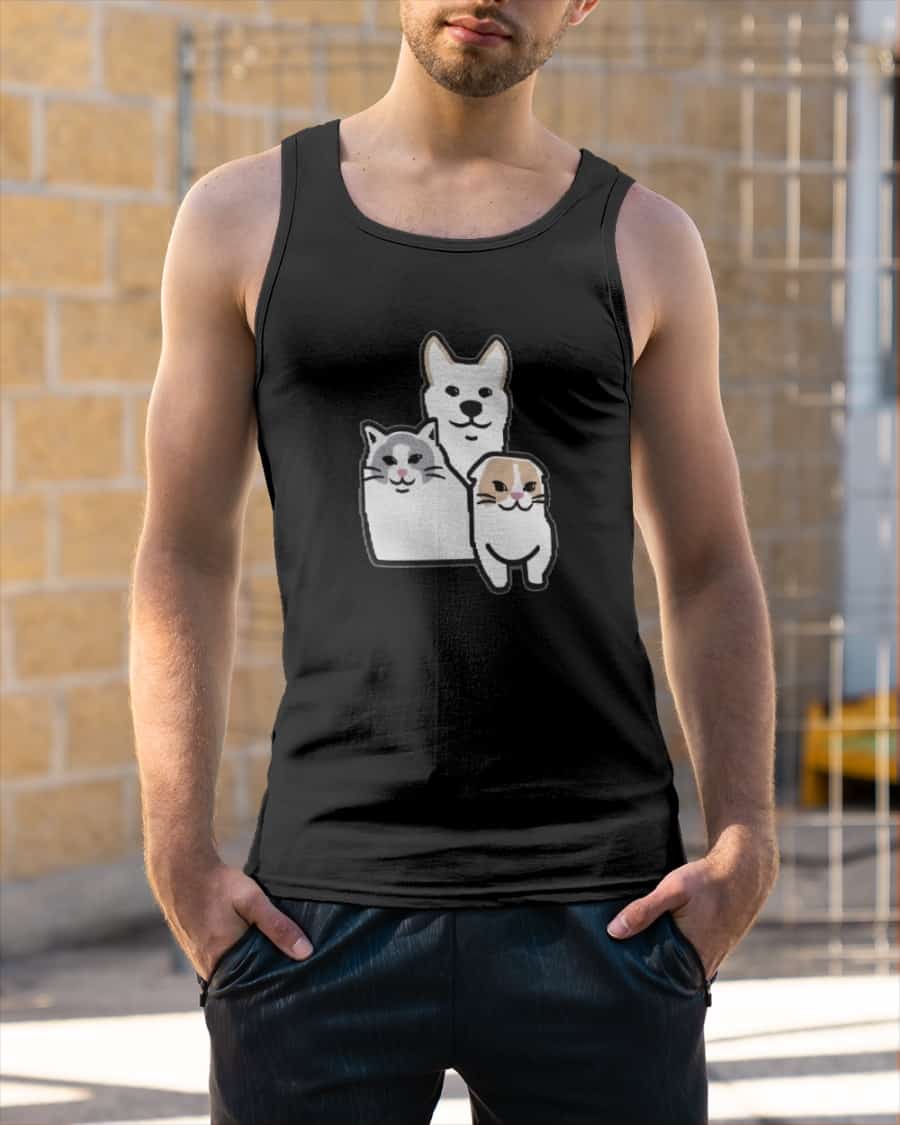 Here's another xChocoBars-inspired t-shirt provided in a vast array of colors, such as black, sports grey, white, red, heliconia, purple, green, orange, dark chocolate, and light pink.
This t-shirt is well-constructed, so rest assured of durability.
Taking care of it is a piece of cake since it's safe to clean it with your washing machine.
Notably, this designer also avails a broad range of other xChokoBars-inspired apparel. These available options include a baseball tee, a sleeveless tee, a youth t-shirt, a hoodie, a crewneck sweatshirt, and a unisex tank top. The sizes and colors offered vary, so be sure to explore them before making your purchase.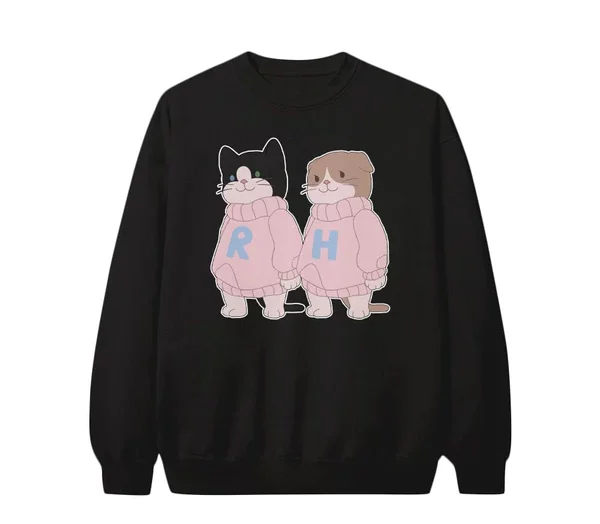 This fancy sweatshirt is ideal for adults, especially those who love black. You can rock it whenever you're heading out or staying indoors on any day. It is made from 50% cotton and 50% polyester.
This sweatshirt has a digitally printed graphic on its front to add to its style. Make sure to follow the washing instructions provided so that it can last long.
Frequently Asked Questions about xChocoBars
Question: When did xChocoBars join Luminosity Gaming? 
Answer: xChocoBars became a part of Luminosity Gaming's content creation team in late 2020.
Question: Does xChocoBars have any pets? 
Answer: YeAnswer: Yes. xChocoBars owns a cat named Hazel.
 s. xChocoBars owns a cat named Hazel.
Question: Was xChocoBars a member of Screamer House? 
Answer: Yes. xChocoBars was once a part of the Screamer House, where she once lived with fellow streamers, Starsmitten, Pokimane, and Valkyrae.
Question: Where do xChocoBars' parents live? 
Answer: xChocoBars' folks purportedly live in China.
Question: Did xChocoBars have a stalker? 
Answer: Yes. xChocoBars was stalked by an unknown person for over two years. She reported the incident to the police, but her harasser was never identified. Nevertheless, she's safe now.
Recommended Reads:
Research Citations
https://www.twitch.tv/xchocobars/about
https://www.esportsearnings.com/players/53152-xchocobars-janet-rose/results-by-year
https://offlinetvandfriends.fandom.com/wiki/XChocoBars
http://shortyawards.com/11th/xchocobars
https://www.lineups.com/esports/top-10-women-esports-players-in-the-world/